Shows
Mountain Jam '08
May 30-June 1, 2008
at Hunter Mountain in Hunter' NY
by Scot MacMillan
|
photography by Live Music Beth
June 6, 2008
page 1 of 2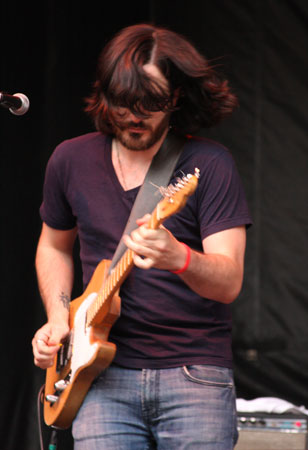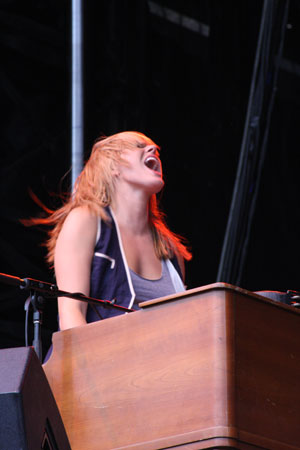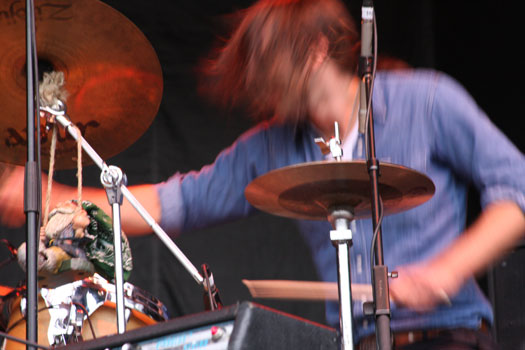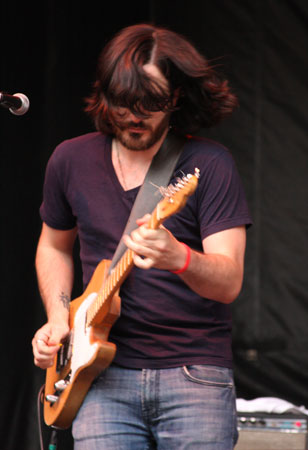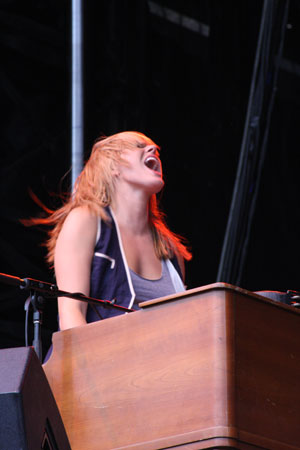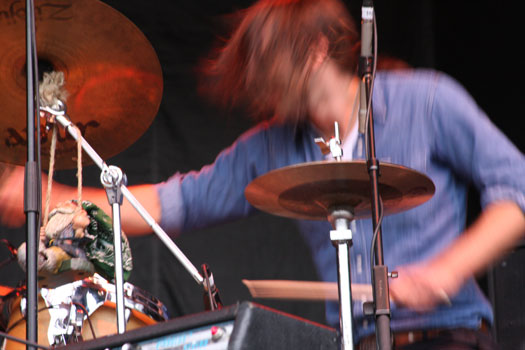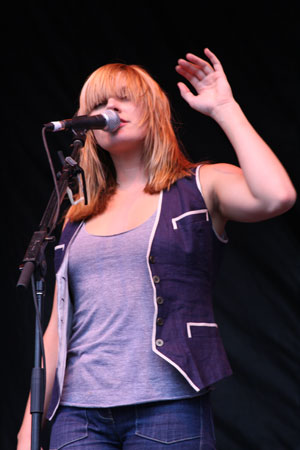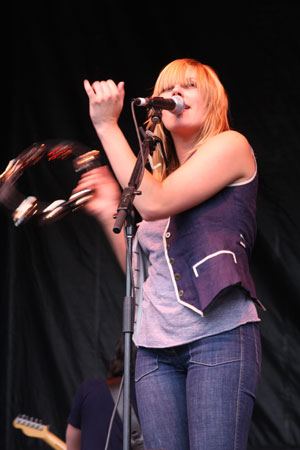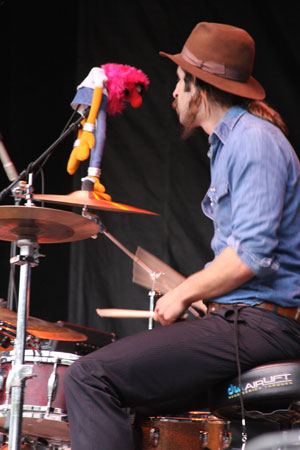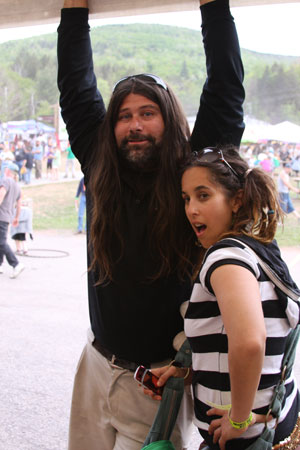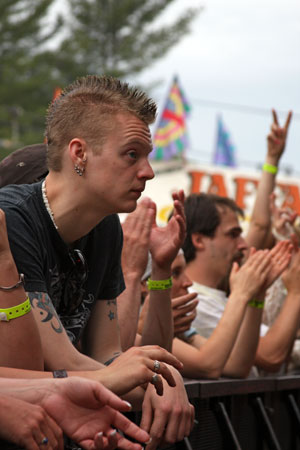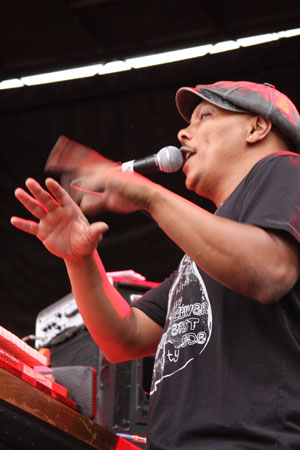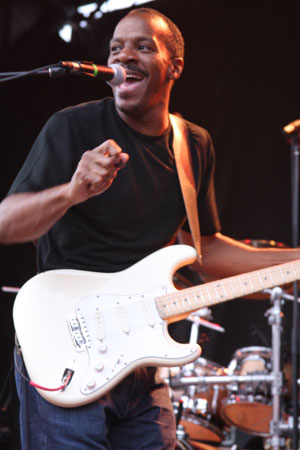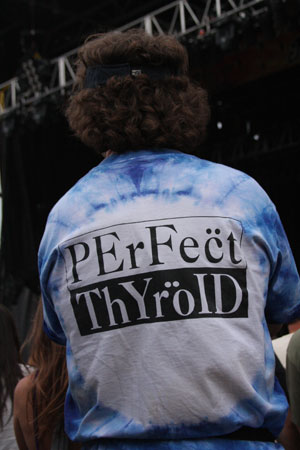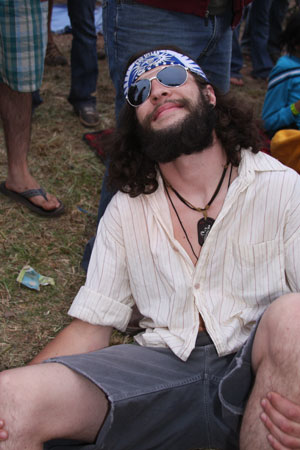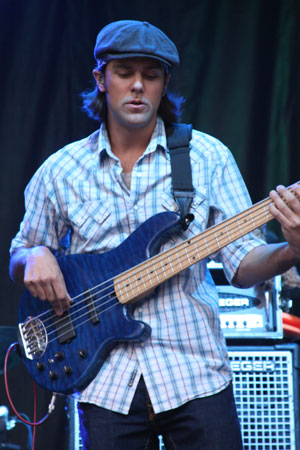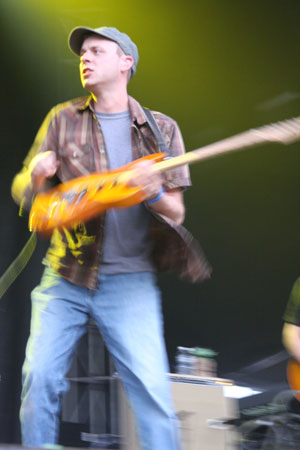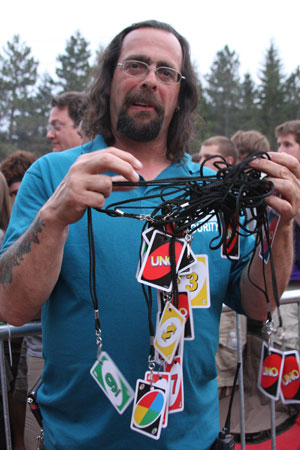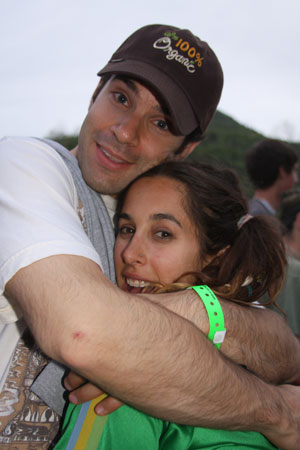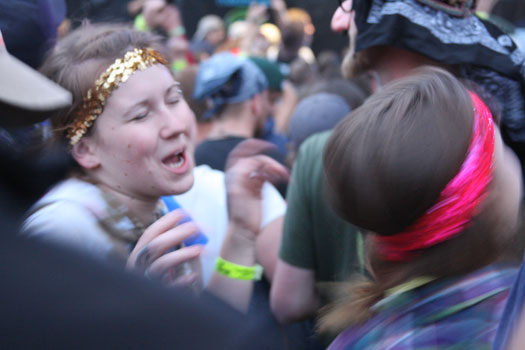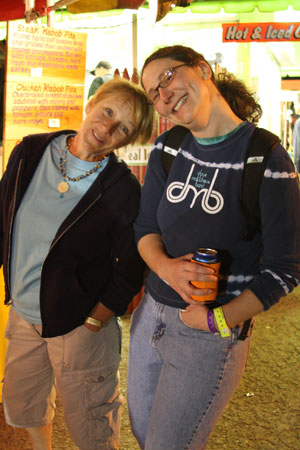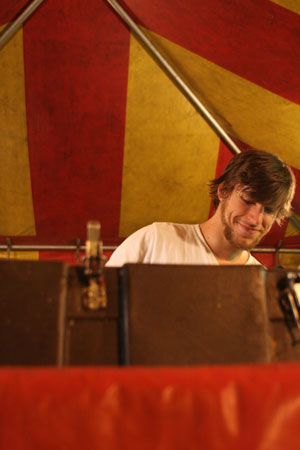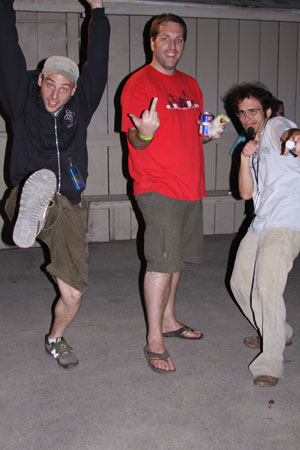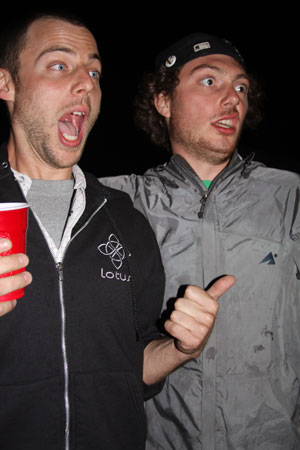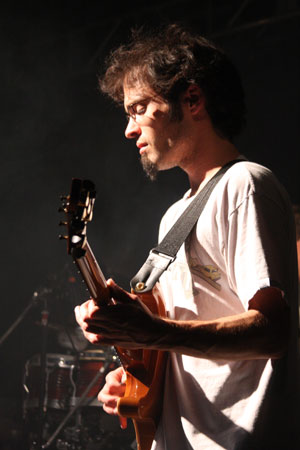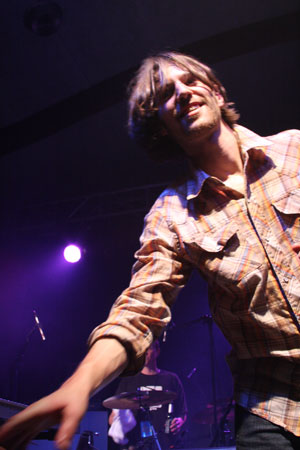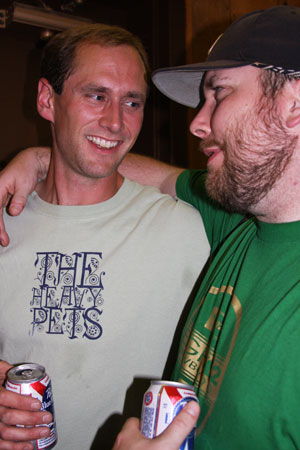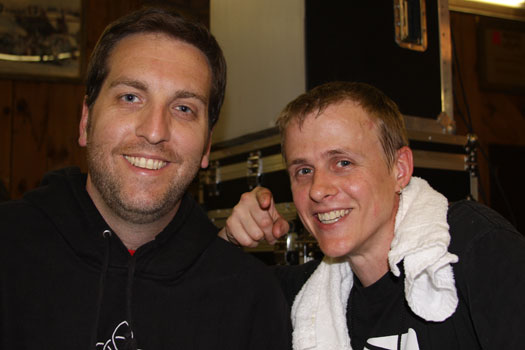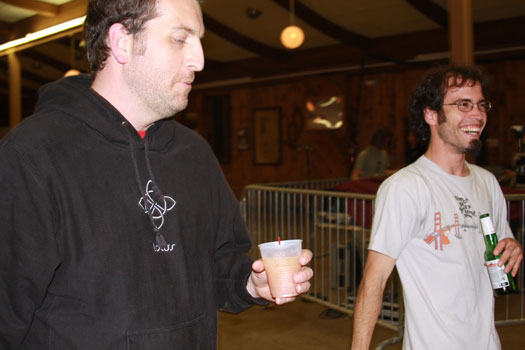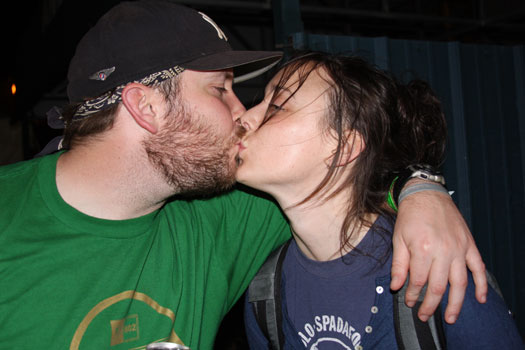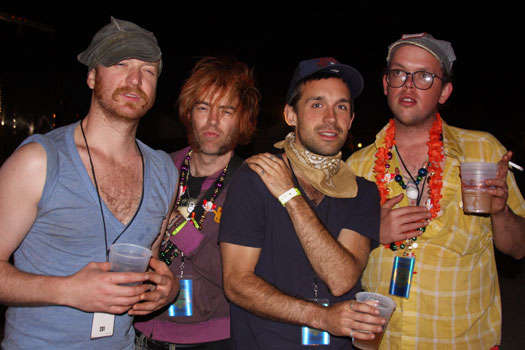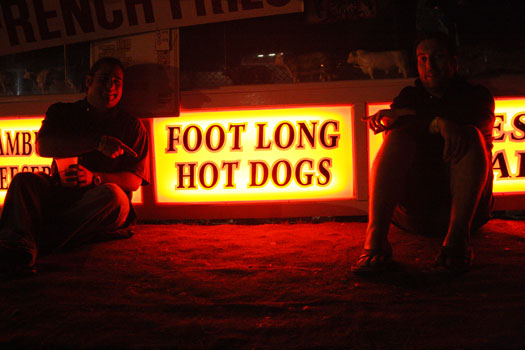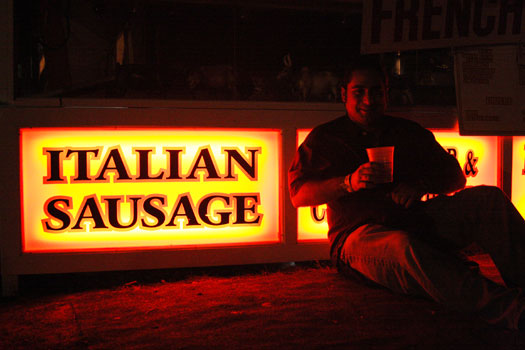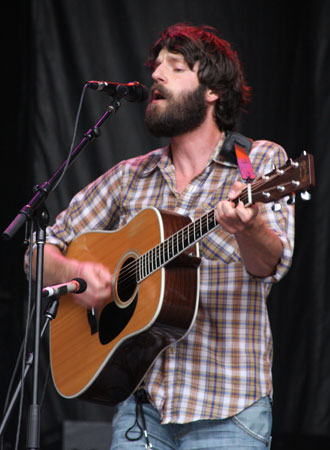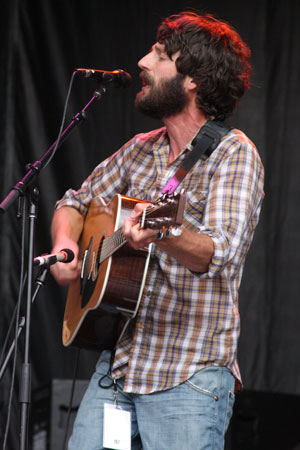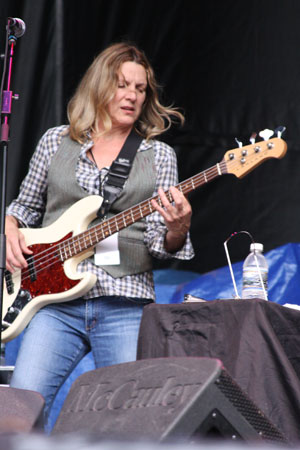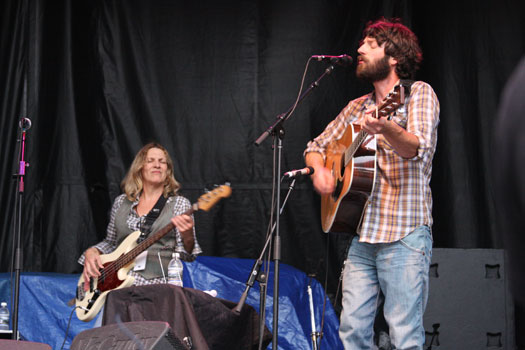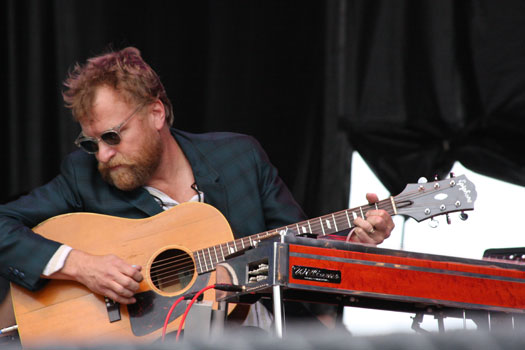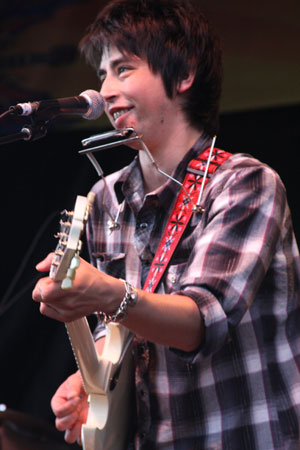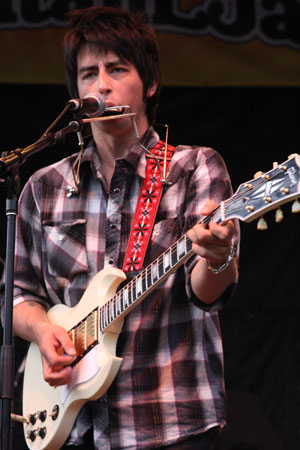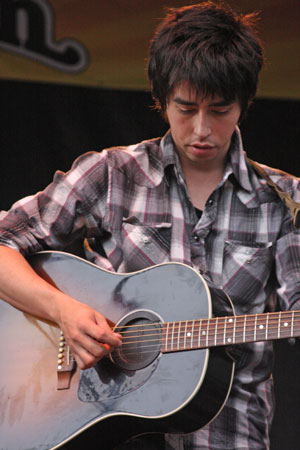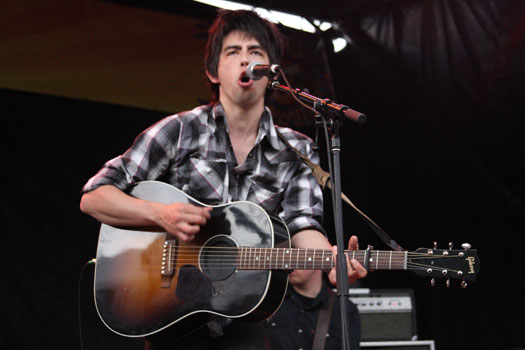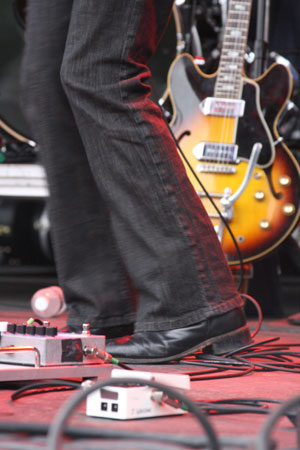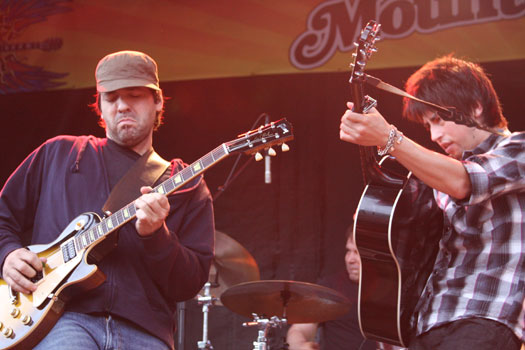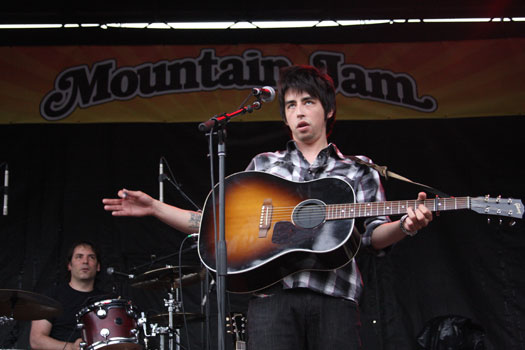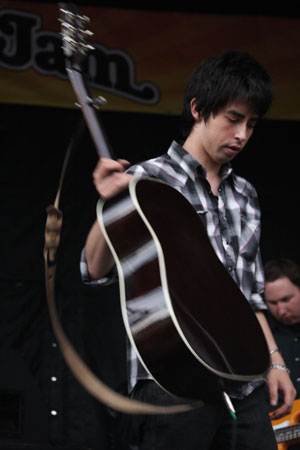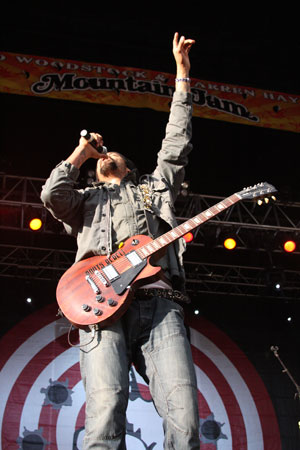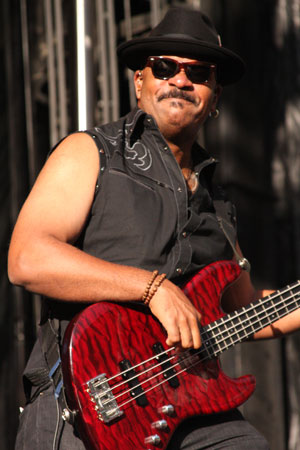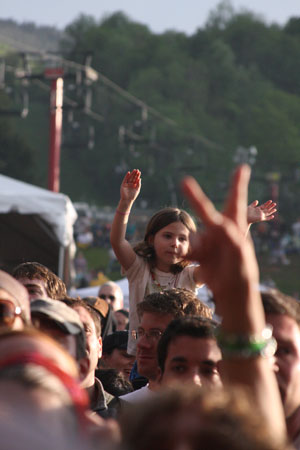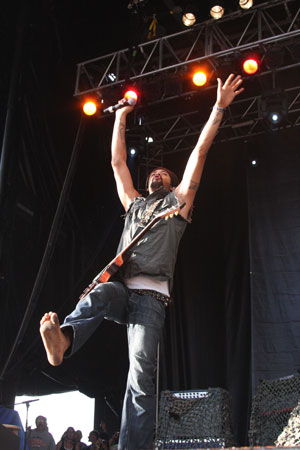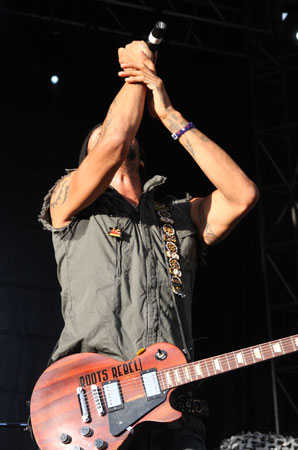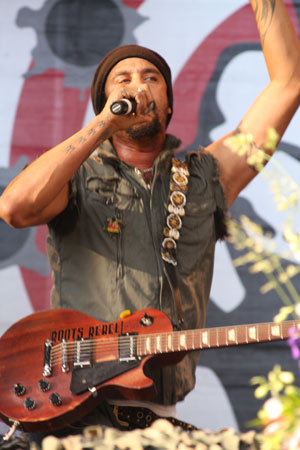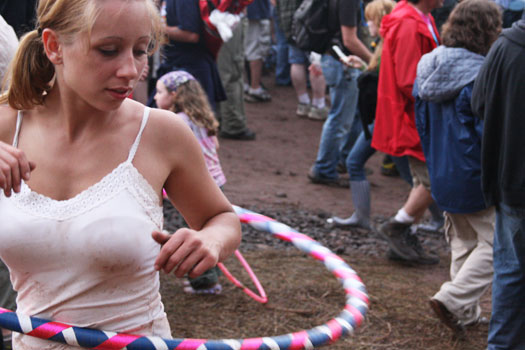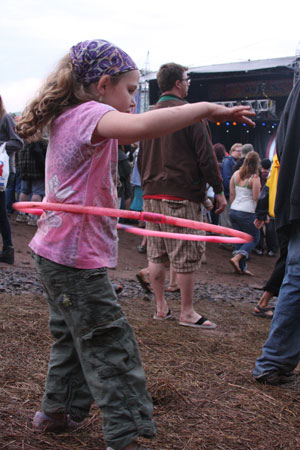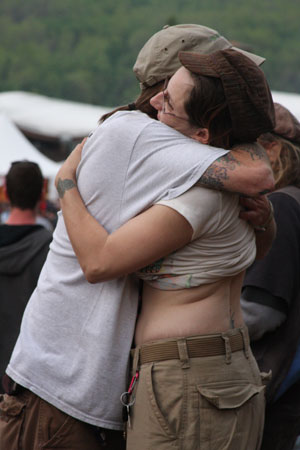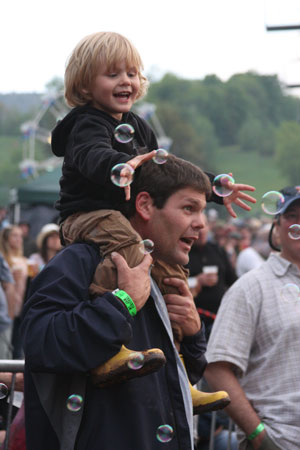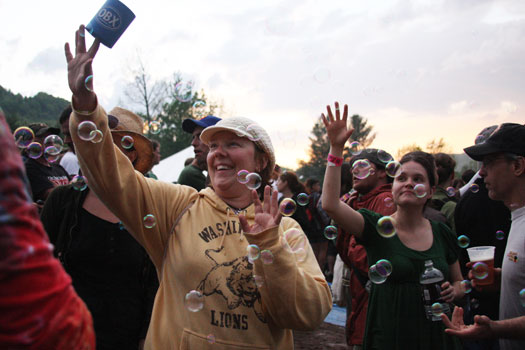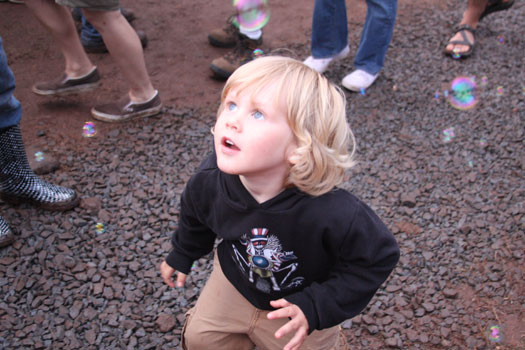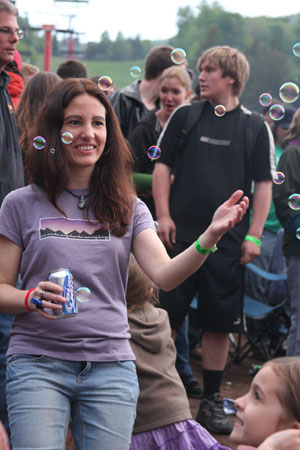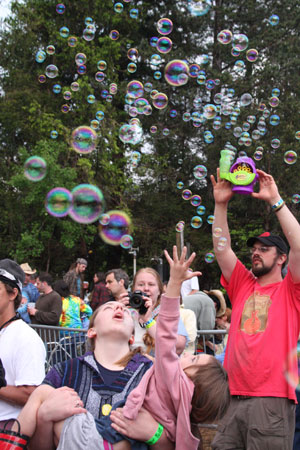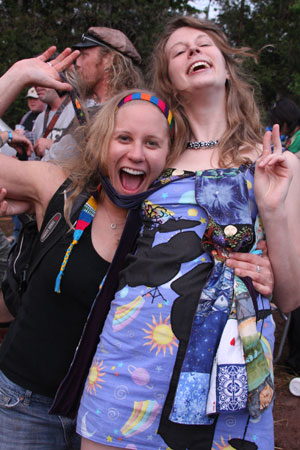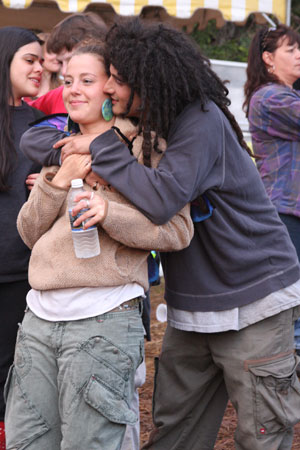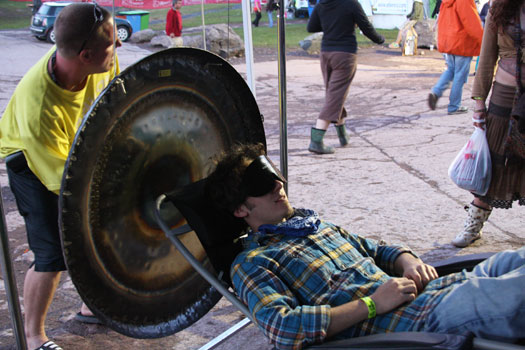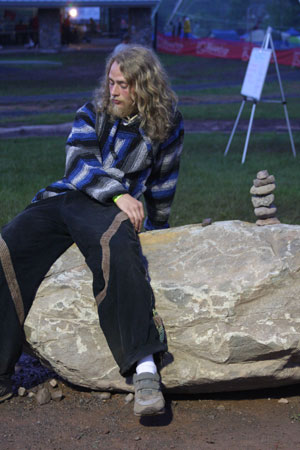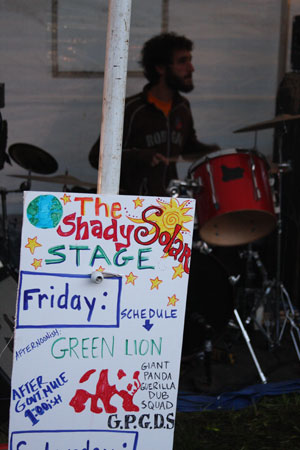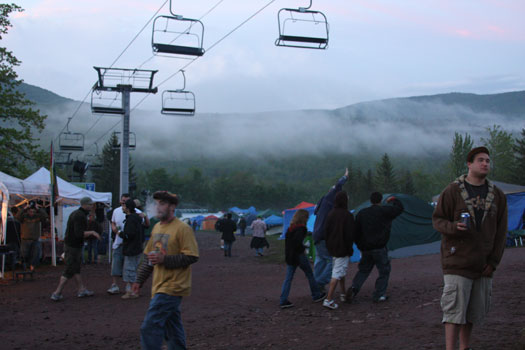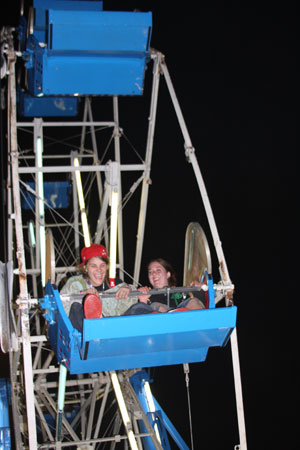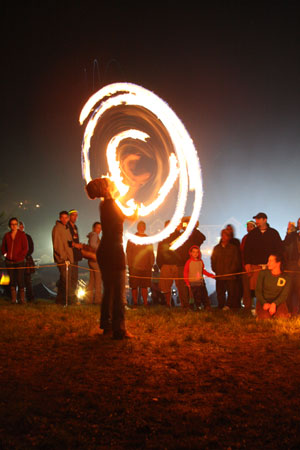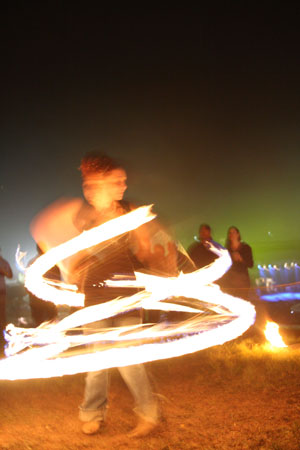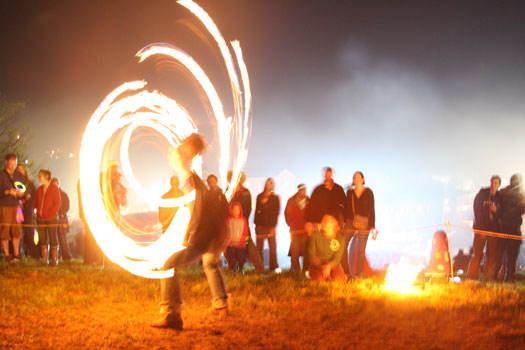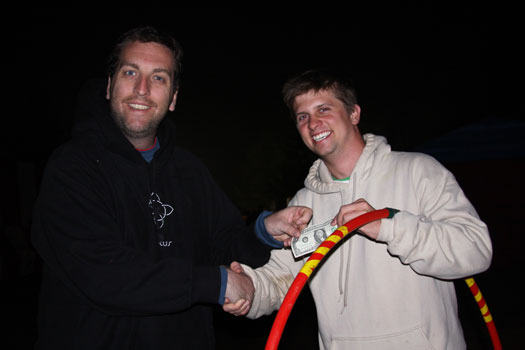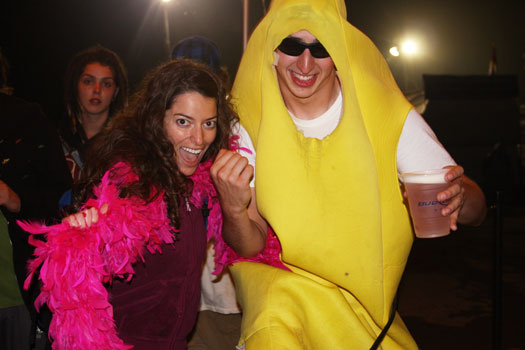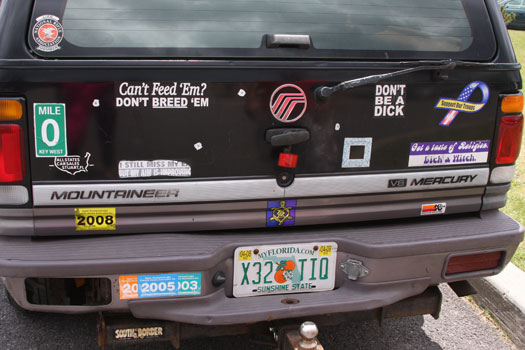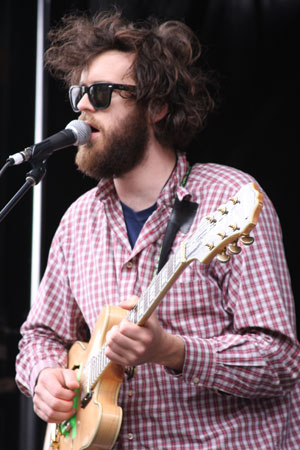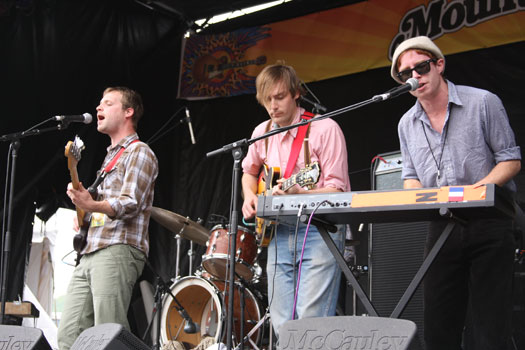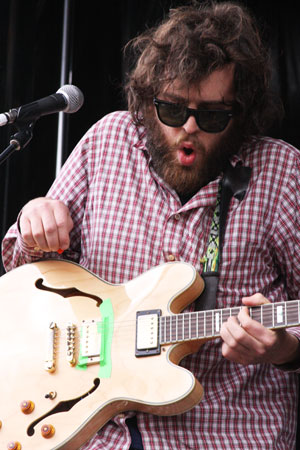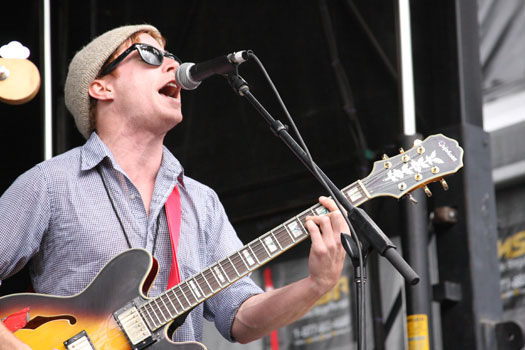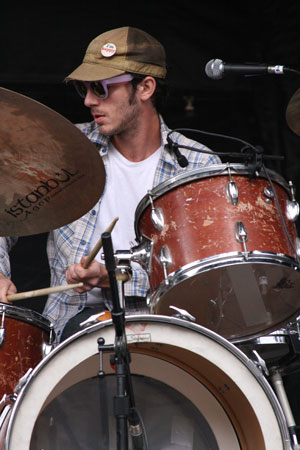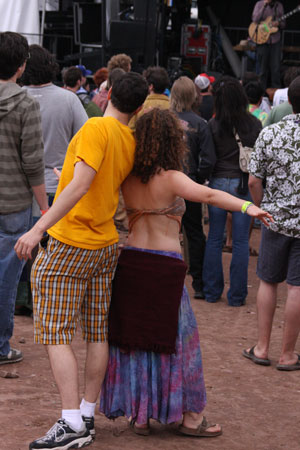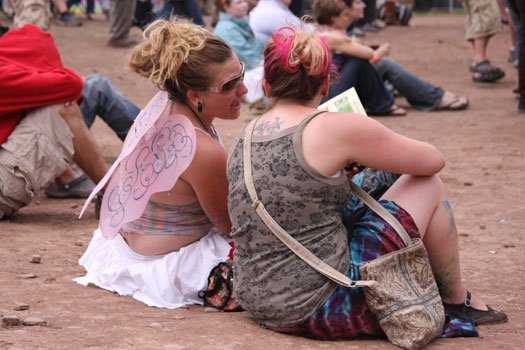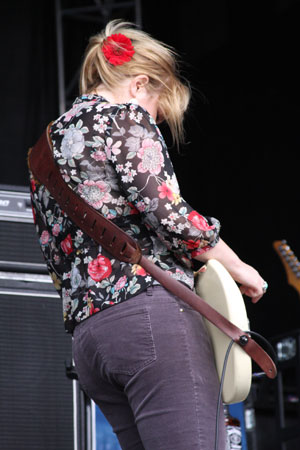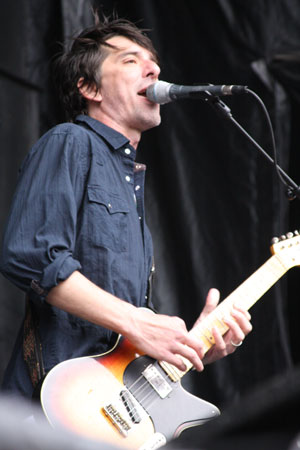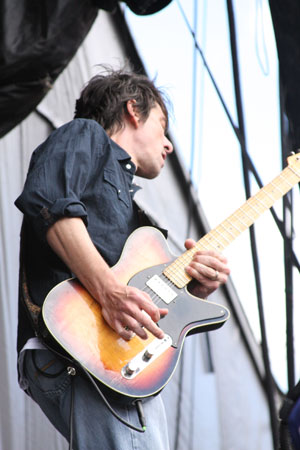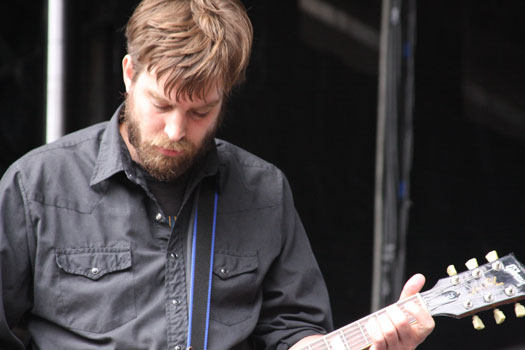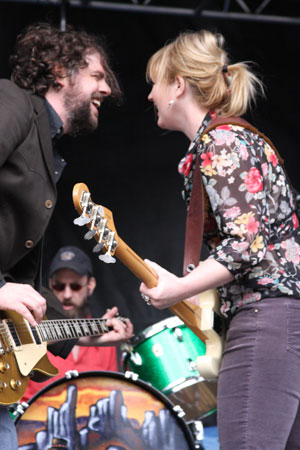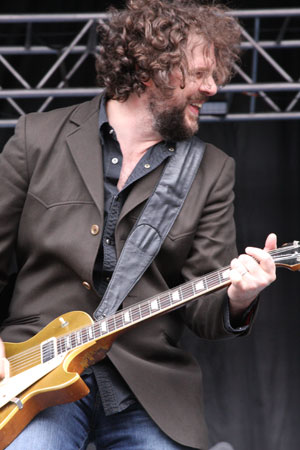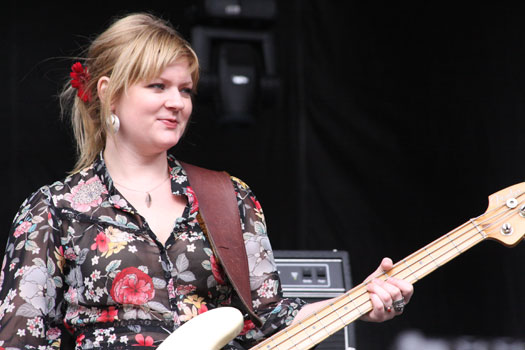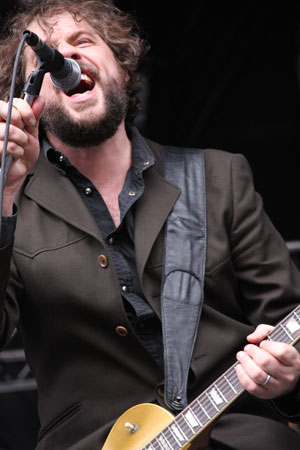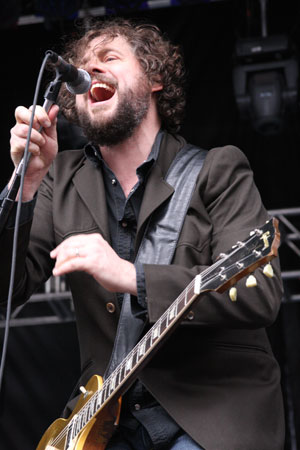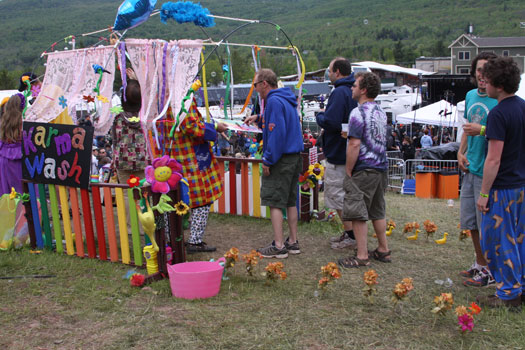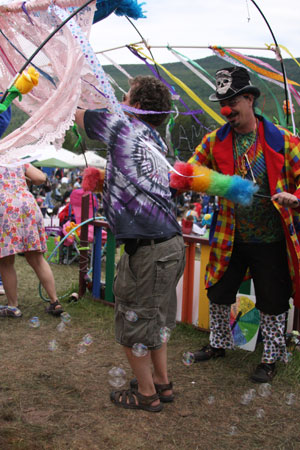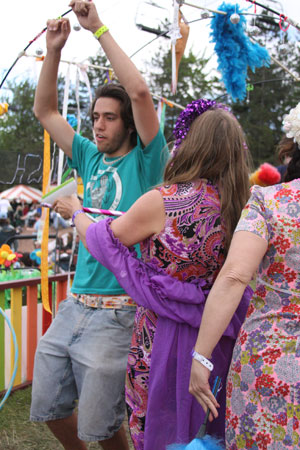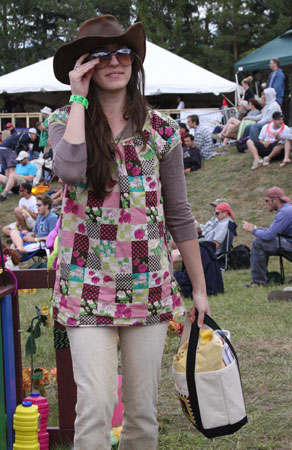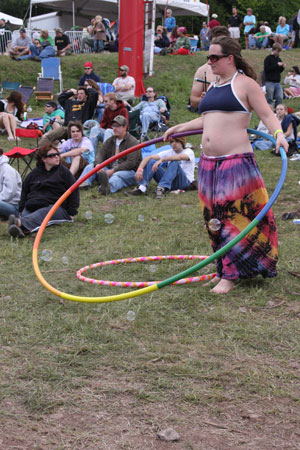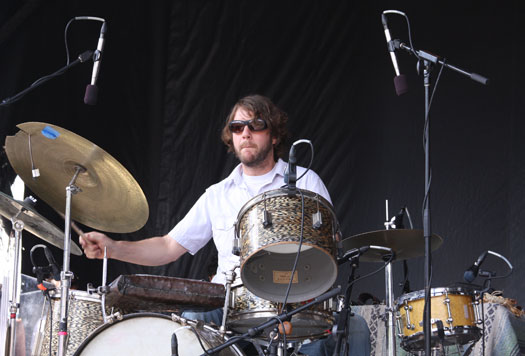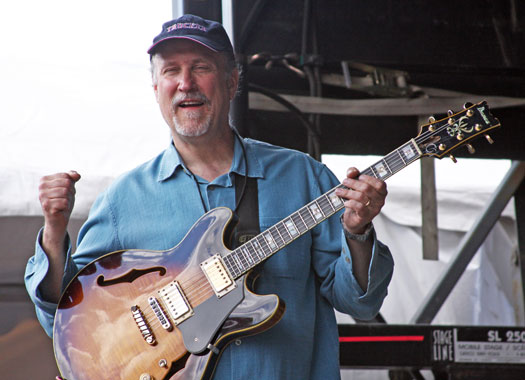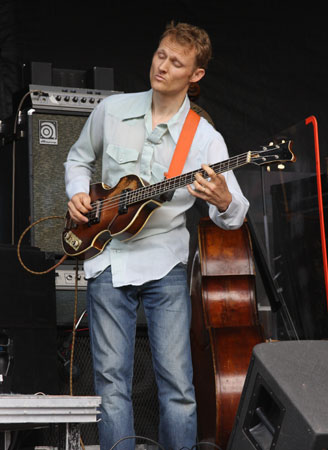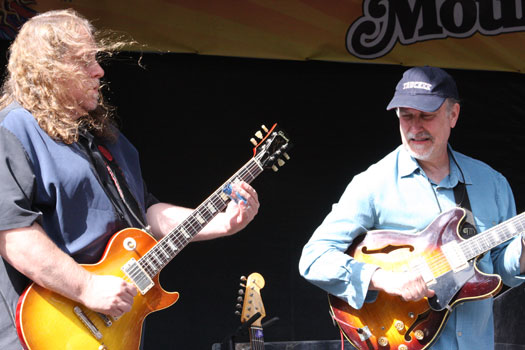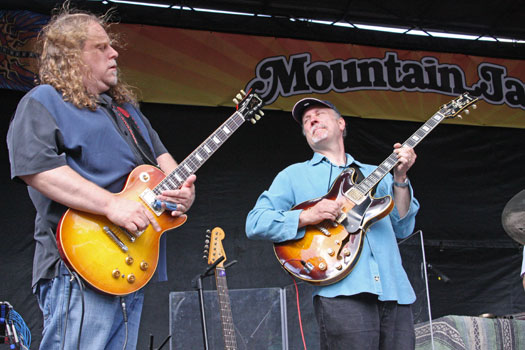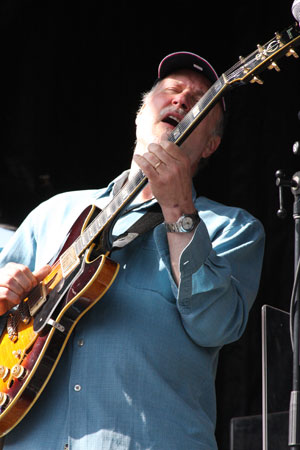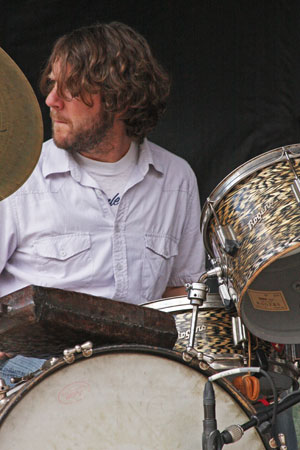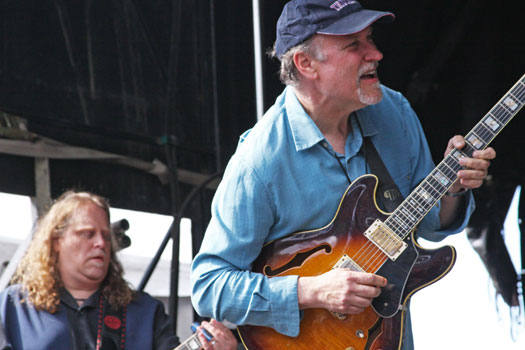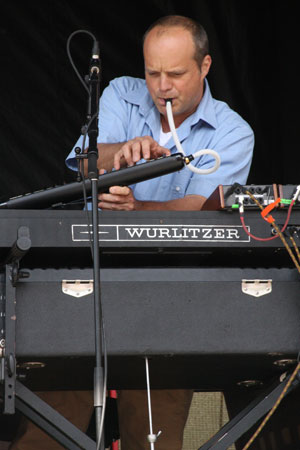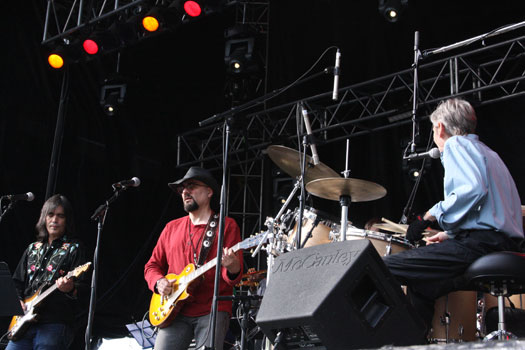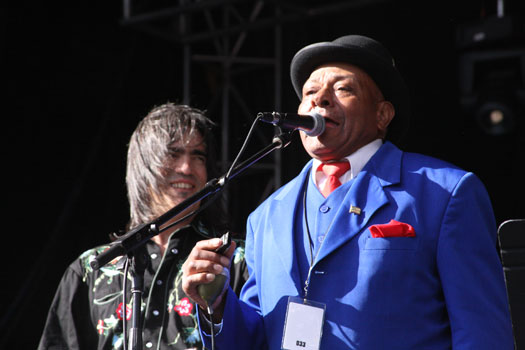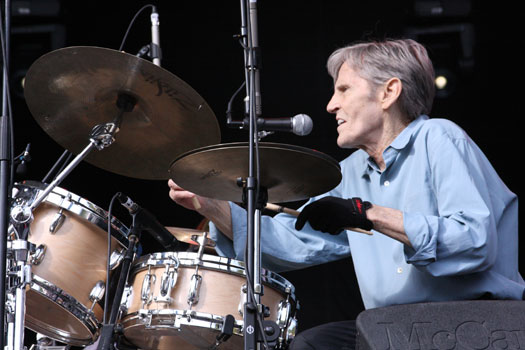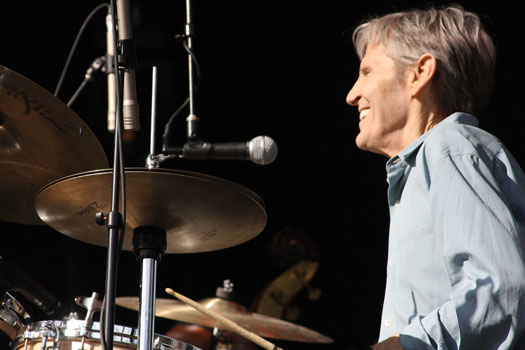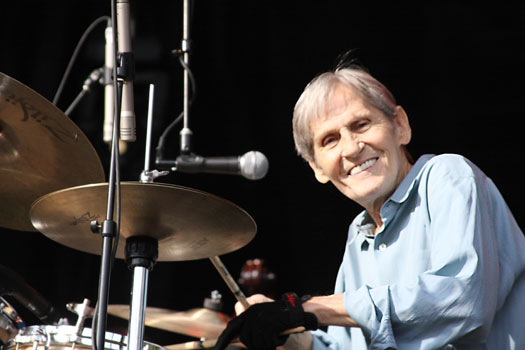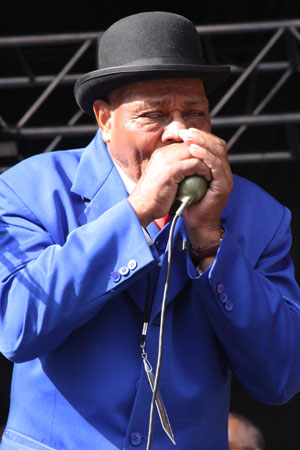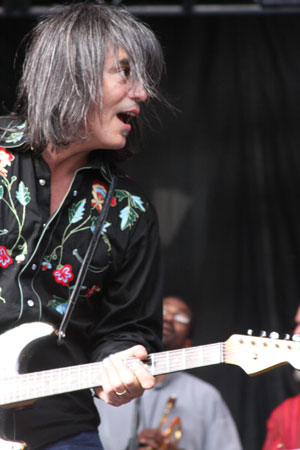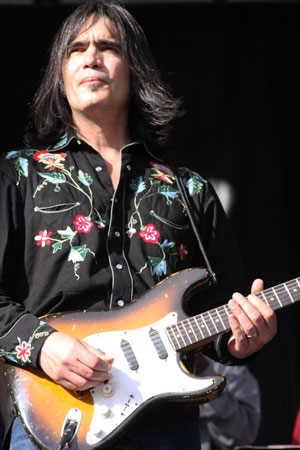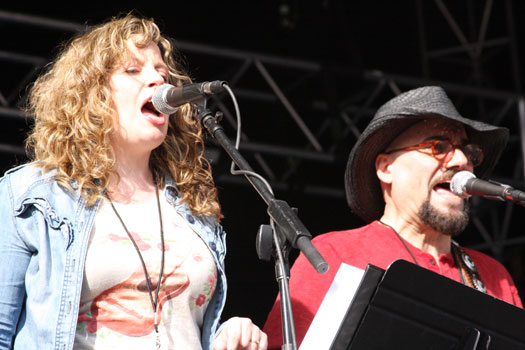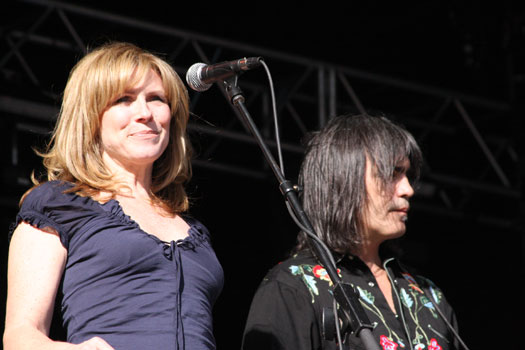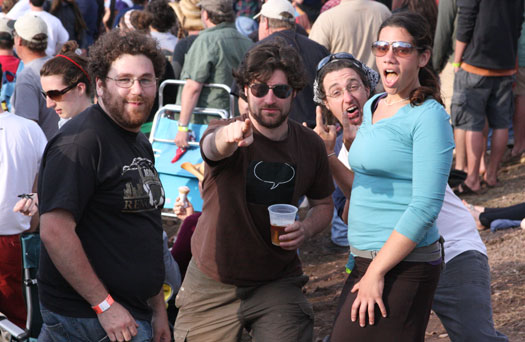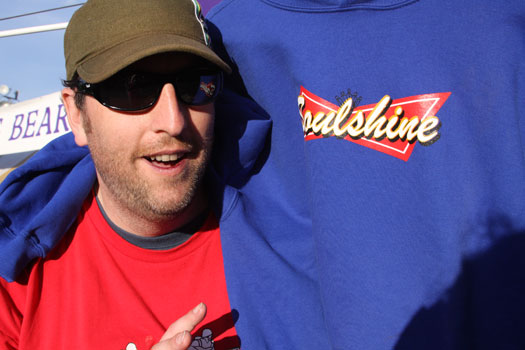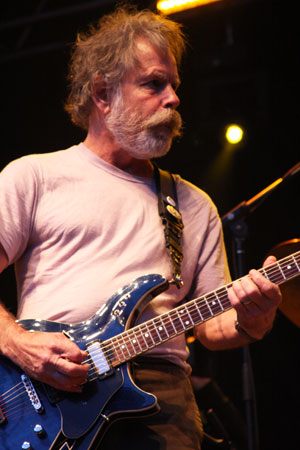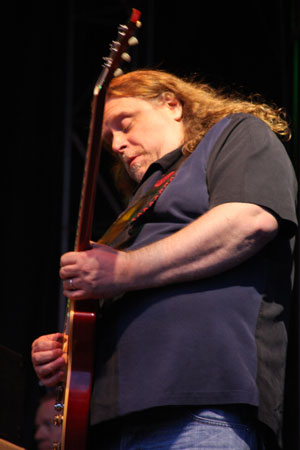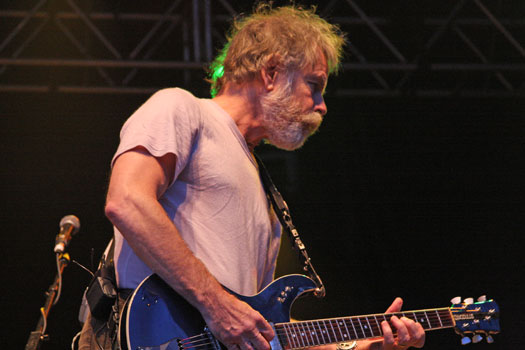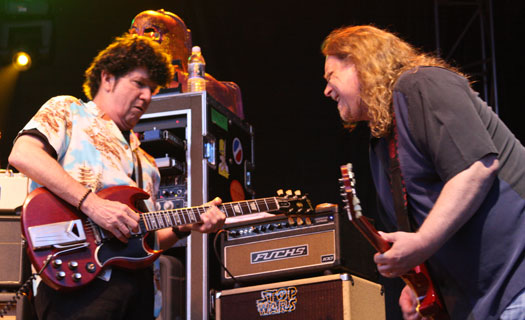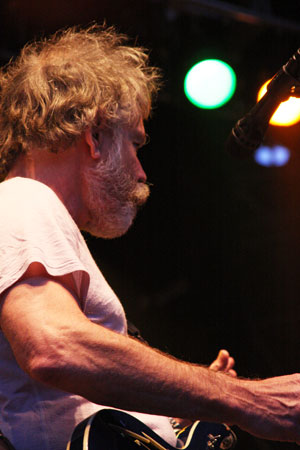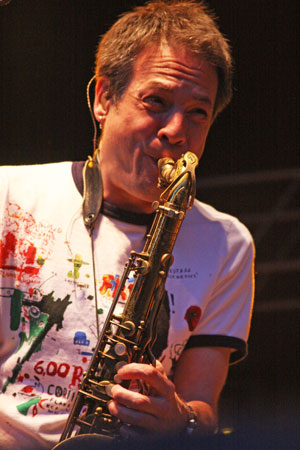 There are five things you can count on and pretty much set your watch to when attending Mountain Jam. There is the amazing music with a stellar roster of bands and artists to keep you in that happy place for three days and nights; a fabulous setting (the surrounding mountain scenery is green' lush and very inspiring); friendly neighbors and an overall very positive scene; the requisite "take shelter immediately" rainstorm; and of course - this being his party -- a whole shitload of Warren (Whore-ren) Haynes performances. My apologies to all the other whores out there. Now throw in some Dale's Pale Ale (sorry' no glass bottles allowed)' a few Veggie Pitas from Ahli Baba's' a ferris wheel' fire dancers' fireworks and indoor plumbing' and you' my friend' have a killer weekend on your hands.
Why don't we start with the band lineup' since that's at the top of our list. Here is where Mountain Jam earns its stripes. Year after year' the producers excel at finding that pitch-perfect balance between established' road-worn acts (think Mule' Bobby' MSMW' and arguably the likes of Galactic and Umphrey's) and bands heating up today's club scene' like Grace Potter' Jackie Greene' Lotus and Drive-By Truckers. And then there are the bands you have never heard of' or maybe you've heard the name but not the music. Mountain Jam' just like any good live music performance' is as much about discovery as it is familiarity. Hear something you love and try something new; it's all on the menu. And then there are the treasured additions like Levon Helm's Ramble on the Road. When you see something like that on the bill' you know there is going to be magic coming through those speakers. And was there ever! More on Levon in a bit.
So let's talk music. Now' I'm sure I'm not going to shed any new light on the heavy hitters of the weekend. You know Mule knocked it out of the park. They brought it' rocked it and everyone walked away pumped' loving our hosts more than when we walked in. Bobby and crew poignantly played the magic for us once again' reminding us all of the legacy and timelessness of the Grateful Dead's music. I can offer no new insight except to say it was' as always' wonderful to catch up with him and the amazing music of his talented band. With that said' why not focus on some of the other artists? Let's start with the discoveries.
I'm knee-deep in setting up the tent and the deepest' most bombastic bass begins to bounce off the mountain and' like an avalanche of nasty' came rolling down the slopes straight through camp. A check of the schedule and I discover it's Giant Panda Guerilla Dub Squad and their righteous and relaxed (but still groovy) reggae filling the air. Perfect soundtrack to grease the wheels and ease us into the weekend. I became an instant fan. In addition to their main stage set' they set up shop in the camping area' playing sets all weekend long. Perfect vibe for Shakedown and a welcome addition the camping experience.
And BuzzUniverse got the party going Friday afternoon with a fiery set. Their drummer' Dave Migliore' has written a very cool blog about experiencing Mountain Jam from the artist's perspective (see link at bottom). I'm sure we'll be seeing a lot more of these guys at future festivals' as their energy is great for dancing on a mountainside.
Ray LaMontagne was a revelation. This cat will knock you over with his soulful' raspy pipes and tear at your heart with his poignant lyrics. Very powerful. Maybe just a bit too powerful' as the gathering storm clouds finally broke open during his set' stopping the music but certainly not the amazement and awe of this raw talent.
And then there was Jackie Greene. Oh' Jackie Greene. Pure rock 'n' roll. From his shaggy crop-cut right down to his weathered boots' this kid is pure rock essence. He's got the walk' the talk and' most importantly' he's got himself some chops. It was as much fun to watch his performance as it was to have it pass though my ears. For those of us that only knew Jackie from his recent run with Phil and Friends' there was much joy in discovering a fully realized talent' speaking his own language' playing his own music. This was an applaud-above-your-head' jump-up-and-down' scream-extra-loud kind of set. I have a feeling this is quite common for Jackie.
As for the more familiar bands playing the weekend' it breaks down like this: Can you ever get enough of Grace Potter and that voice? I could listen to her all day. And the Nocturnals sound tighter than ever and threw down a nasty' gritty set.

Umphrey's once again proved why they are the "it" band and such a force on the scene. They came punching and kicking right out of the gates. No gentle ease-in' no slow build-up. Just hard-ass rock and lots of it. They energized everyone within audio earshot.
Then there is Franti. As we here at State of Mind mentioned in a previous write-up' there are no surprises at a Franti show. Same 12 or so songs' same arrangements' same message. But guess what? He commands the same packed hillside' with the same thousands and thousands of people jumpin'' bumpin and gettin' down' with the same energizing uplifting vibe' and the same saints-be-praised feeling when it's all over. He does it each and every performance' leaving the crowds whipped up' batteries recharged and oh so happy. Yeah' it's the same but what a fucking great same. I'll tell ya how I'm feelin'!
Medeski' Scofield' Martin & Wood. What a bunch of tricky f-ers these guys are. I can see the instruments in their hands; I can see them hitting the keys' stroking the strings' banging the drums' but somehow it never seems to match up with what is coming out of the speakers. Very mysterious' moody and eclectic. I can't get enough. And when they hit on that groove soft spot and ride that puppy' it triggers a primal' visceral reaction right down to the core. And during their set' they just kept massaging and mining' massaging and mining -- digging up the funky nuggets' then letting it ride. This quartet is always a welcome addition to a festival weekend.
How about some late night fun? Now' to their credit' Mountain Jam mixed it up by offering a lot of bang for your buck in the wee hours. Friday night featured Galactic "under the stars" or Lotus in the lodge. Problem was they played against each other at the same time. Boooooooo. What's a fan to do? Well' Lotus of course. But having to choose was a bit of a mumble grumble. But' I suppose it's a good problem to have. Saturday was Pnuma Trio inside and Dark Star on the hill. Here we hedged out bets and caught a bit of both. Now would be a good time to tip our hats to the producers for including a taste of the electro-groove bands on the lineup this year. More please.
For me' the highlight of the weekend came during the set by Levon Helm and his band. What a special treat this was. He played those drums and sang those songs with all the gratefulness and passion of a man who weathered the storm and had come out the other side' and all the while with a huge grin on his face. He was loving it. And playing alongside him was his daughter' making the set even more beautiful and touching. They rambled their way through tested classics' new songs' ballads and upbeat rockers. Warren hit the stage for a wrenching and soulful "I Shall Be Released." Amen' brother Warren! Then Levon closed out the set with "The Weight'" and this was nothing short of a party. The energy was bouncing between the stage and the crowd' everyone singing along and belting out the chorus. This set was a hallelujah' hands-in-the-air set that left an indelible mark on me and the thousands of other fans that were there. Much credit to the folks at Mountain Jam for his inclusion this year.
related articles
Shows: Grand Point North 2014
Shows: moe.down 15
Shows: Gov't Mule
Shows: Umphrey's McGee
Shows: Gov't Mule + Soulive
More on:
Gov't Mule
,
Umphrey's McGee
,
Giant Panda Guerilla Dub Squad
,
Ray LaMontagne
,
BuzzUniverse
,
Jackie Greene
,
Dr. Dog
,
Drive-By Truckers
,
Michael Franti and Spearhead
,
Levon Helm
,
Lotus
,
Grace Potter and the Nocturnals
,
Medeski Scofield Martin and Wood
,
RatDog
,
Dumpstaphunk