Blog

On the Horizon: Camp Bisco 12
by Derek Freeburn
|
photography by Alex Rice-Swiss
June 20, 2013
page 1 of 2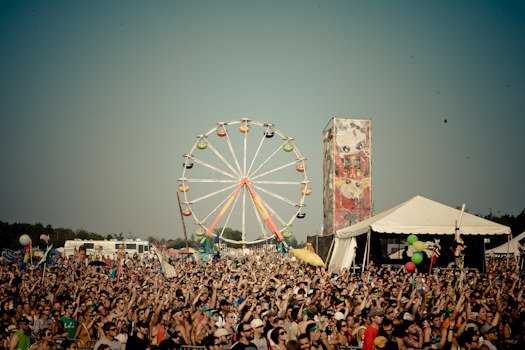 As another summer stocked plenty full (if not overflowing) with music festivals heats up for the east coast' I find myself almost throwing in the towel this year in terms of trying to keep up with all of the new and emerging events. Each strives to have its own slant and flare and aims to fill some perceived "niche" within the festival circuit' but' to be honest' most really start to bleed and run together' and the circuit as a whole actually loses some identity and clout if anything. Most new installments these days seem to have a 2-3 year lifespan at best. Enter Camp Bisco' which' launched in 1999' is in its twelfth installment and predates even Bonnaroo' though its roots are considerably more modest. The festival has survived and thrived around hosts and event pioneers the Disco Biscuits who paved the way for "Jamtronica" music throughout the late 90s that eventually gave rise to the current EDM (electronic dance music) movement that has blown up within the music industry at present. Camp Bisco has relied on' and even played a role in' this blend of a musical revolution of sorts' combining live improvisational acts' similar (on the surface) to the Biscuits' music with world-renowned DJs and even a considerable hip-hop slant. Not an easy task' but when done right' opens the doors for a considerably larger and less-targeted music demographic to transcend borders and broaden some musical horizons. And the Disco Biscuits have taken advantage of that winning formula in a big way' as Marc Brownstein commented to us last year: "We had twenty-five thousand people out and people have said' 'Do you want ten thousand people that have never seen the Disco Biscuits at your festival?' And I say' yes. Yes' we do. That's exactly what I want. [
laughs
] When you're in a band' you are looking to be in places where there are lots and lots of people that have never heard you and might stumble upon you."
As
Camp Bisco 2013 (July 11-13)
approaches' we take a look at what is lined up this year across the three most dominating genres that are blended at the event. For the sake of simplicity' and though inevitably some acts transcend these borders and labels' we'll call those genres: Live improvisational Bands' EDM DJs' and Hip-Hop.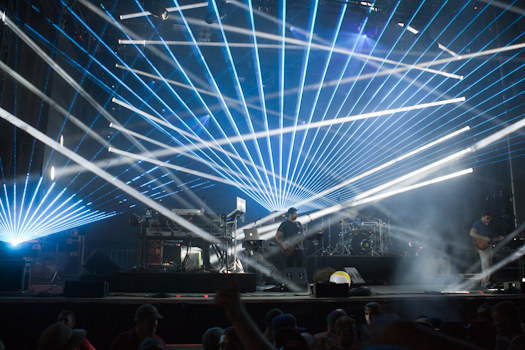 LIVE IMPROVISATIONAL BANDS:
Always at the foundation of the event each year due to the Biscuits falling into this category' it is hard to think of any other genre as the driving force behind the event' though with the current insanity behind some of the EDM DJ acts' this can certainly be argued. This faction will be anchored at Camp Bisco 12 once again by the Disco Biscuits' and they have some fantastic heavy-hitters to help them out this year including: Passion Pit' Sound Tribe Sector Nine (STS9)' Animal Collective' Umphrey's McGee and Lotus.
DON'T MISS: Umphrey's McGee returns to Camp Bisco for the first time since 2007. Often compared and contrasted with the Disco Biscuits within the jam band world' UM are actually more of an improvisational progressive rock outfit' but their music transcends so many genres' borders' etc. with such incredible precision that their sheer talent and cohesiveness as a group is undeniable. As a caveat here' really all of the Disco Biscuits sets are not to be missed as well.
EDM DJs:
While the inclusion of so many "button pushers" is and may always be a particularly divisive topic at Camp Bisco' it is an absolute fact that this genre has been monumental in paying the bills for this festival as the EDM movement has taken off in pop culture. Look no farther than the immense success of EDC (The Electronic Daisy Carnival) rooted on the west coast. Now-superstar acts such as Pretty Lights have cut their teeth playing marathon late-night sets at Camp Bicso before they were household names' and the scene concurrently blew up around them over the past 4-5 years.
DON'T MISS: Aeroplane has forged a considerably different path from the hot dub-step movement that has seemingly overtaken the country' especially the west coast' over the past few years' but Vito De Luca' Italian-Belgian producer and remix master' may just be our favorite party-starter on the bill this year. Check out his Friendly Fires remix of "Paris" for a taste.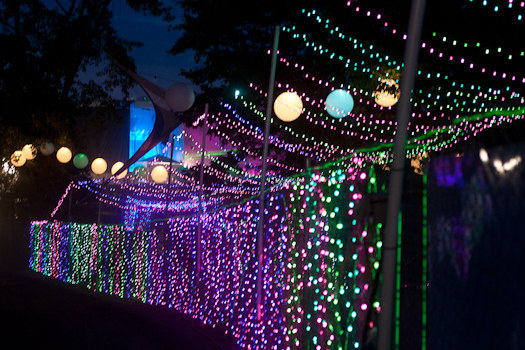 HIP-HOP:
The "other" slant of Camp Bisco which further broadens the event's draw' Hip Hop has long been regarded as one of the most difficult segments to conjure the type of live performance to rival the intrigue and impact of "the real thing" - hard-hitting live musical instrumentation performed onstage. With that said' some of the most notable performances at CB over the past couple of years have come from this direction including Atmosphere and Big Boi (2012)' Wiz Khalifa (2011)' and the Wu-Tang Clan (2010). To be honest' many of these performances (in typical hip-hop-stigma fashion) have started considerably later than scheduled and have lacked in depth and duration compared to the sometimes-marathon sets the live acts are known for' but nonetheless the draw they provide has been hard to miss.
DON'T MISS: Seattle-based rapper Macklemore and Ryan Lewis have been taking the country by storm with their hit music video "Thrift Shop". Time to see if the live show lives up to the legend…

WILDCARDS:
Beyond the draws of the heavy-hitters that turn the gates and keep the event profitable' the inherent "best" part of Camp Bisco is the load of great new music' both in terms of artists and in terms of performances that transcend and blend musical boundaries. Here are a couple of notable wildcard artists whose performances should not be missed:
related articles
Shows: Catskill Chill 2014
Shows: moe.down 15
Shows: Umphrey's McGee
Blog: Mountain Oasis welcomes NIN' Bassnectar and Pretty Lights
Shows: Umphrey's McGee + STS9
More on:
Disco Biscuits
,
Umphrey's McGee
,
Twiddle
,
Aeroplane
,
Macklemore and Ryan Lewis
,
Lotus
,
Bassnectar
,
Animal Collective
,
STS9
,
Passion Pit
,
Destroid
,
Squarepusher