Shows
Medeski Martin and Wood
October 6, 2012 at Massry Center for the Arts - College of St. Rose in Albany' NY
by Jeff Tehan
|
photography by Michelle Arthur
October 16, 2012
page 1 of 2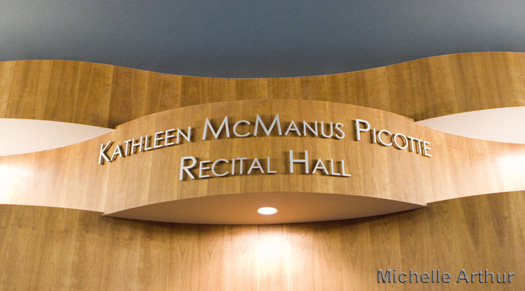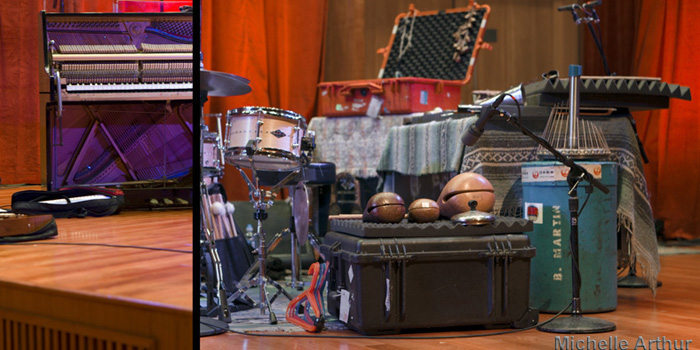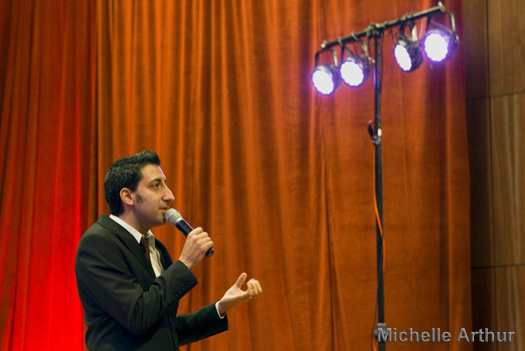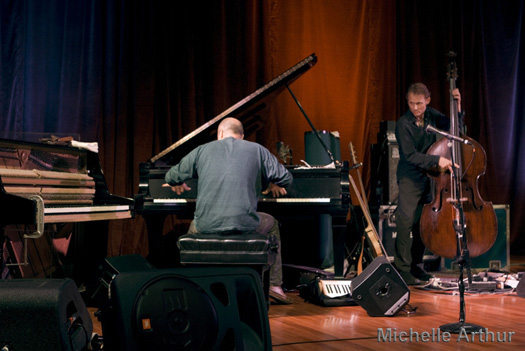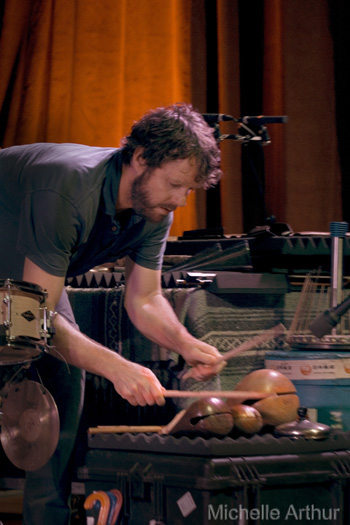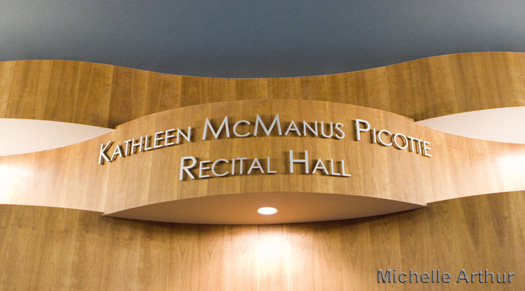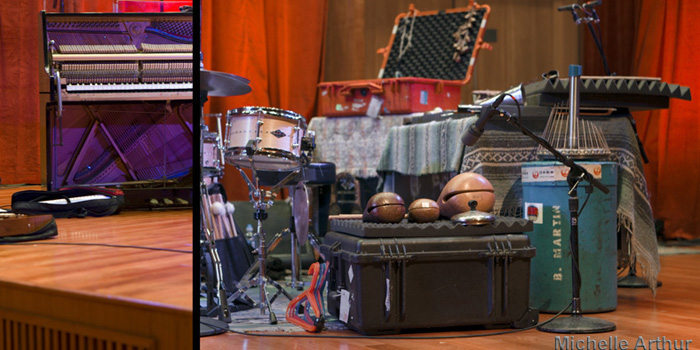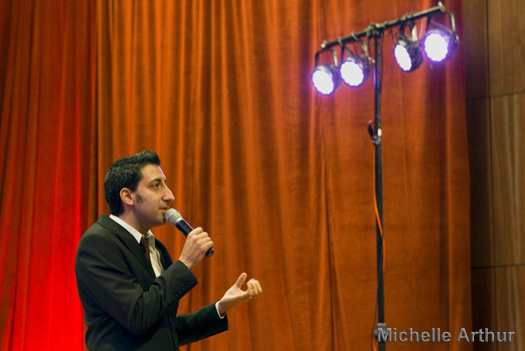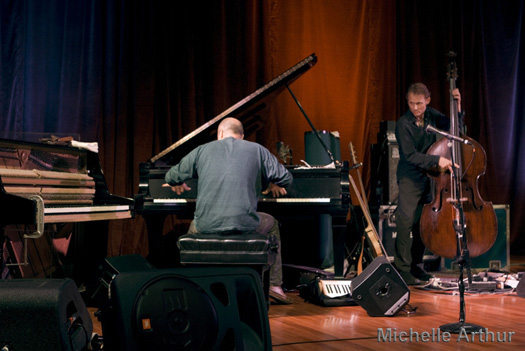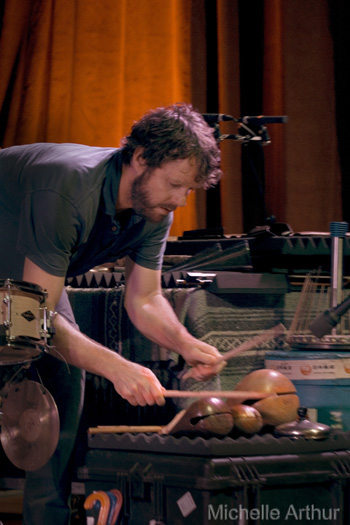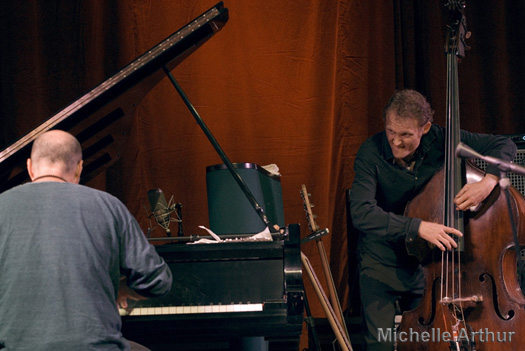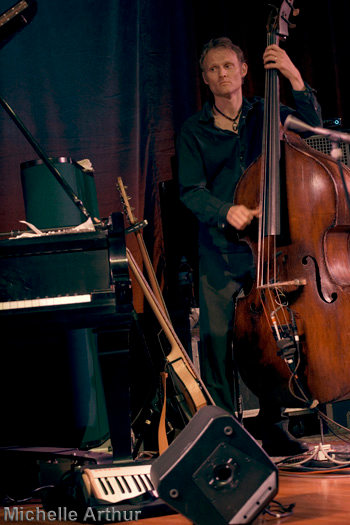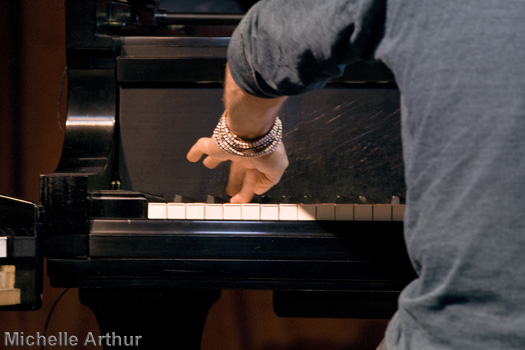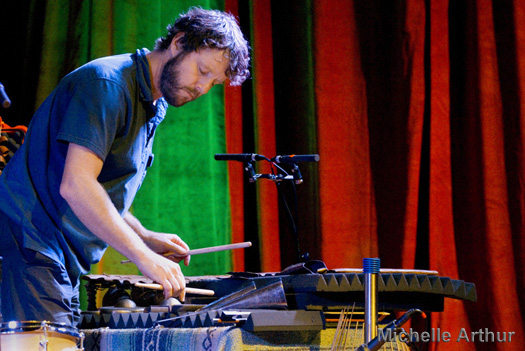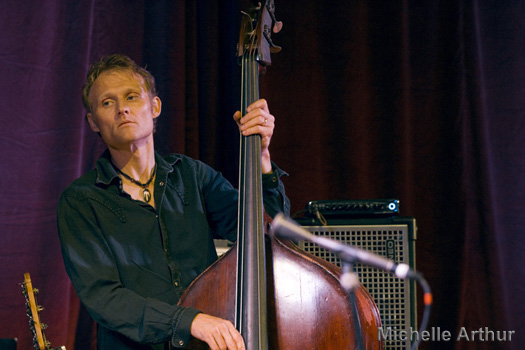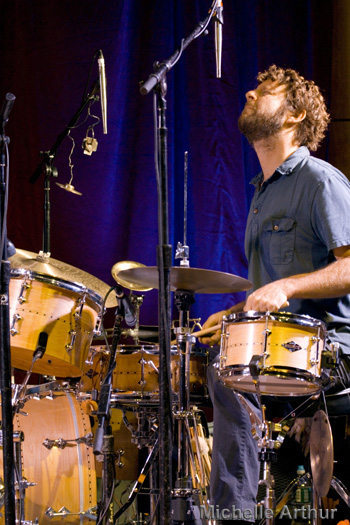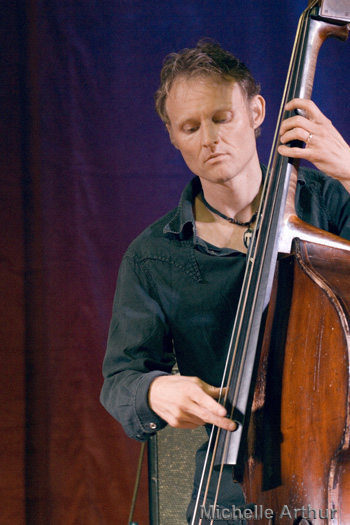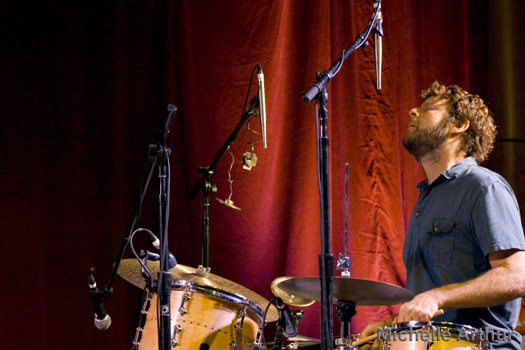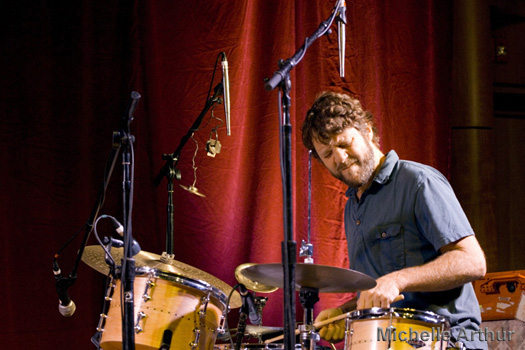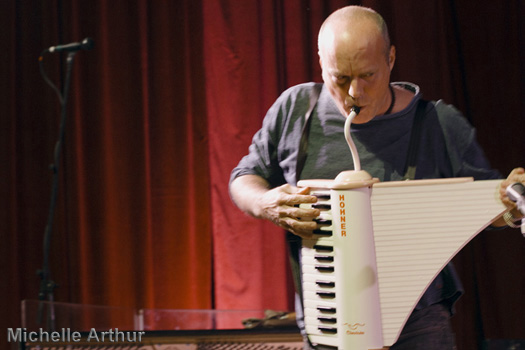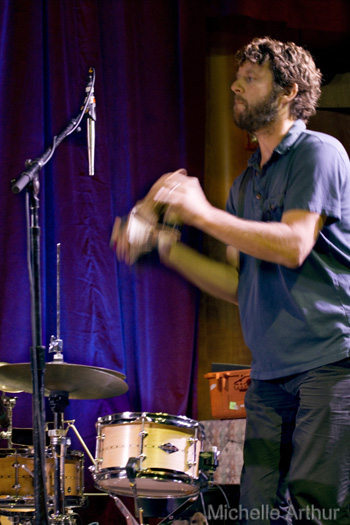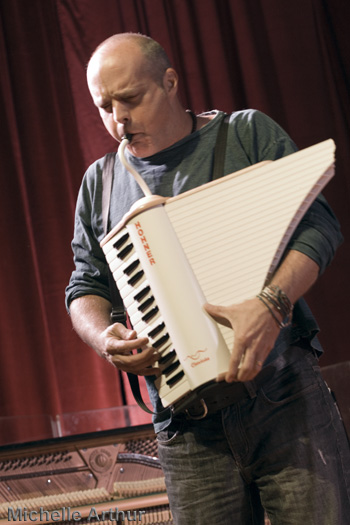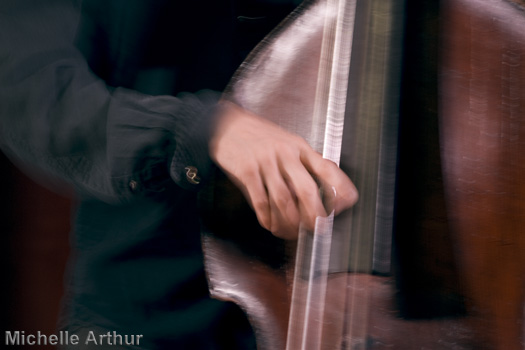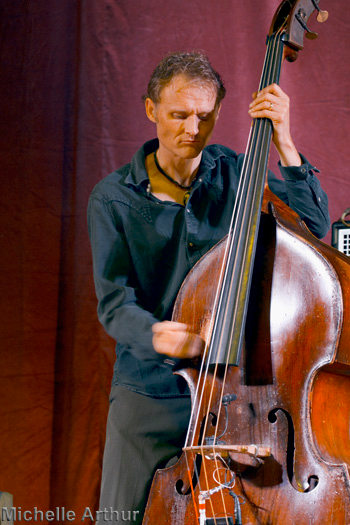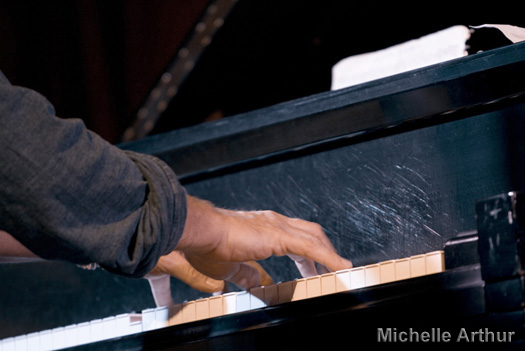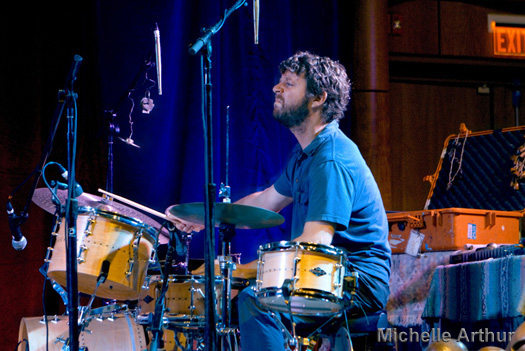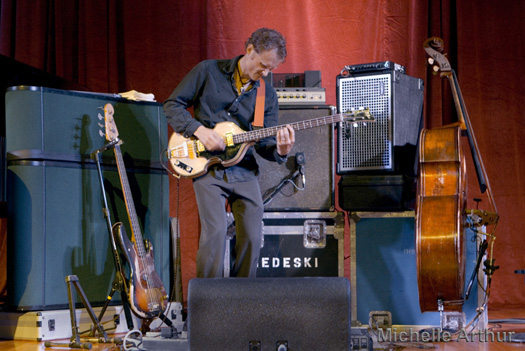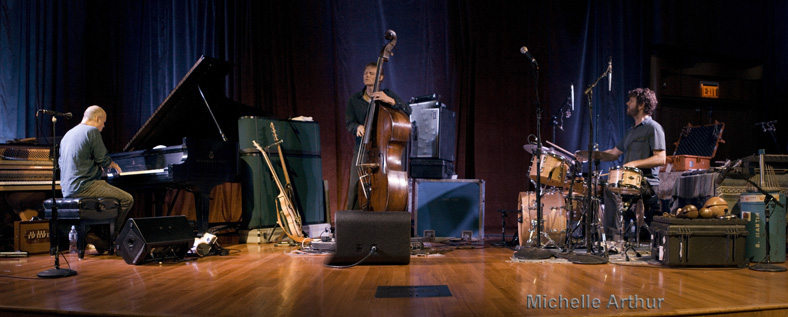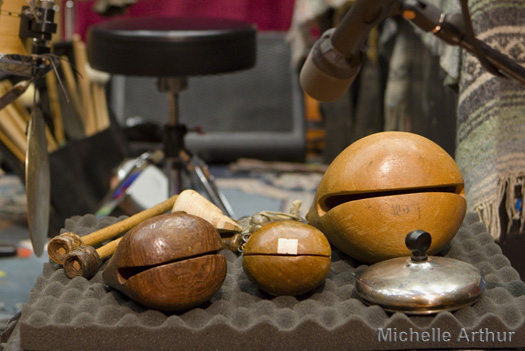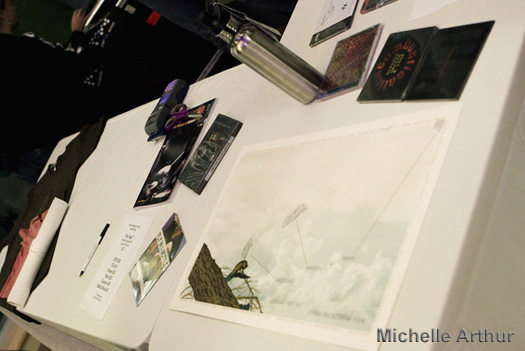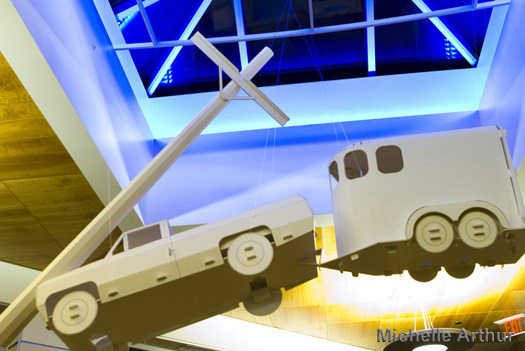 Medeski Martin & Wood have long been one of my favorite bands to see live. I jumped on board in the mid-90s with Shack Man and Friday Afternoon in the Universe and was never really aware of their acoustic beginnings. The trio is currently on tour in support of their latest live release' Free Magic' which Billy Martin referred to as a document of their last acoustic tour in 2007 and a celebration of how they started out as a band.
The short' 11-date run brought them to the Picotte Recital Hall at the Massry Center for the Arts on the campus of the College of St. Rose in Albany' NY on October 6th. This is a beautiful room with state of the art acoustic technology rarely seen in educational institutions (including but not limited to 5-inch thick' 380 pound doors. I defy you to open one by yourself). With only room for 400' you will not find a bad seat in the house. And since it opened in 2008' her stage has been graced by the Dave Brubeck Quartet' Tim Reynolds' Maceo Parker' the Preservation Hall Jazz Band and a Chick Corea solo piano performance (how did I miss that?!?)' just to name a few. If you live anywhere near Albany' keep an eye on the schedule and be sure to catch a show in this glorious intimate setting. You can thank me later.
MMW opened the show with a frenetic' bebop-ish head that almost sounded like a Dizzy Gillespie trumpet line and quickly morphed into a spacey' 1970's jazz-fusion piano piece that made me think' "Maybe Chick is still hiding in the room somewhere…" And it quickly slid back into the head… and then back to acoustic jazz-fusion. After a few dizzying spins of the jazz spectrum wheel' Chris Wood's stand-up bass and Billy Martin's drums locked into a home and John Medeski took off on his first piano solo of the evening. Sticking more to a fusion feel' he eventually passed the conch to Wood and soon after Medeski Martin & Wood found themselves in their wheelhouse: ensemble improvisation. Like tossing a hot potato' there were brief "solos" a-go-go (nothing to do with John Scofield this time). Occasionally two get caught holding the potato at the same time. The bebop came back amidst the unspoken conversation that goes on between musicians like these and they found their way back to the head. And then they got weird.
Medeski repeated a favorite chord (A dominant seventh? A diminished third with a G in the bass? I have no idea. I'm a drummer first' I never learned music theory)' Wood put a bow to his bass and Martin played a set of tuned gongs for a brief' but wonderful' interlude (my best guess after exhaustive research' they' more or less' sounded like bells). This segued into a piano-bass-and-brushes groove that set up a jam the setlist I found refers to as "Melodiccordian Shuffle." The "melodiccordian'" or more accurately the "claviola'" is a melodica-like instrument made by Hohner that makes me think more pan-flute than accordion: with piano keys on one side and varying length pipes on the other' it's worn like an accordion and blown into like a melodica. This was the first of several obscure instruments Medeski played throughout the evening.
They followed with a slower' spooky number with a piano riff that made me think it belonged on a Twin Peaks soundtrack or some other David Lynch creation. Next came a mid-tempo stride piano tune you might hear in a speakeasy or old west saloon that morphed into Latin jazz for a long middle section. And then they got weird again (a term of endearment' by the way).
Billy Martin has a seemingly infinite supply of percussion instruments and he started the next song playing one of my new favorites: the nail violin. His version is a round plate with twenty or so perpendicular metal spikes starting off short and getting longer as you move around the edge of the plate. When played with a bow' it sounds almost like a spinning weathervane or some other spine-curling' metal-on-metal sound similar to' but far more pleasant than' nails on a chalkboard. If you've heard either Shack Man or Friday Afternoon in the Universe' you would recognize it immediately.
The setlist I found on the internets dubbed this next bit "Wild Instrument Jam." Medeski started out with sparse piano space and is accompanied by the nail violin. Not to be outdone' Wood donned an electric bass for the first time and arranged clips above the pick-ups that produced a distorted' warble-y tone. Eventually Medeski picked up a long' thin wood flute and Martin dropped into a slick groove on a set of wooden gourds (Michelle' the photog' thought they looked like a little family) before giving a quick lesson on how cool a pandeiro can actually be (like a tambourine' only way cooler). And then comes Billy's secret weapon: 2 sets of plastic coat hangers taped together on one end. The man can and will play anything and it will become music. After returning to the more traditional piano and drums for a brief buildup' they evaporated and we all floated off on the wood flute.
They closed the first set with a very "MMW-esque" take on "Suspicious Minds." Chris Wood makes the bass line his own and suddenly you can pick out John Medeski tickling the melody of the vocals.

The second set opened with the last cut off of the new CD' "Nostalgia in Times Square/Angel Race." Starting out with an up-tempo' not quite "Moondance" feel' it proved to be an excellent choice to ease into the rest of the evening. Back on the stand-up bass' Wood takes a "quiet on the set" kind of solo that wouldn't work in a talkative room. Luckily' we were amongst a perfect crowd. A call and response session between Medeski and Martin followed shortly after' culminating in a healthy dose of Medeski.
They returned to jazz-fusion with "Amber Gris" from Radiolarians II. As if on a loop' they fluctuate dynamically throughout' with Wood cheating and using electricity again and even effects pedals (gasp!). And then they got weird again as Medeski introduced another instrument: the Shruti box. Like a harmonium without the keyboard' it provided a bit of a drone while he played the melodica with his free hand. Another dose of MMW "Space" ensued.
"Illmoan'" from last year's 20 (an album of new material released in honor of their 20th anniversary)' gave them another chance to jam out as an ensemble with Medeski leading the way and an extended bass solo in the middle. During another "Wild Instrument Jam'" Medeski introduced us to the fujara (FOO-yara)' a kind of rustic Slovakian bassoon. This melted into an instrumental version of a PJ Harvey cover' "The Pocket Knife'" featuring Martin on the pandeiro again.
And then I finally got my drum solo. As I told him during the autograph session the band stuck around for after the show' I have this cymbal that you can hit twenty different ways and get twenty different sounds. It's amazing to watch him do that with an entire drum set' let alone with his vast array of exotic percussion instruments.
Throughout the show' there was no part of the kit' be it a stand or a rim of a drum' he couldn't find a perfect reason to hit. Furthermore' I watched him tighten and loosen the snares of the snare drum for each song like a guitarist might switch guitars for the right tone. If you are a drummer/percussionist or even just a big fan of the instrument' make sure you get to check out Billy Martin at least once in your lifetime.