Shows
Nateva
July 2-4, 2010
at Oxford County Fairgrounds in Oxford' ME
by Molly F. McGill
|
photography by Richard Gastwirt
July 11, 2010
page 4 of 4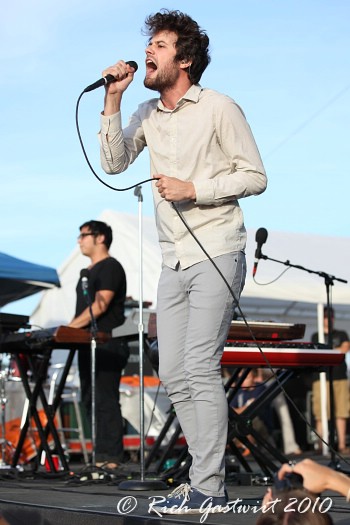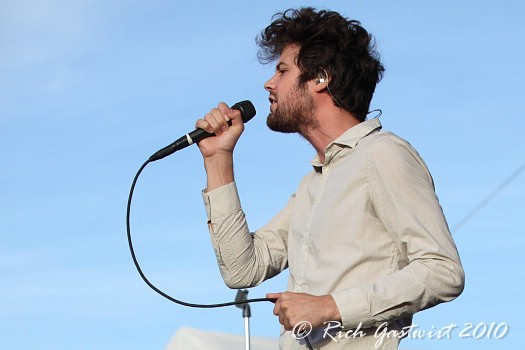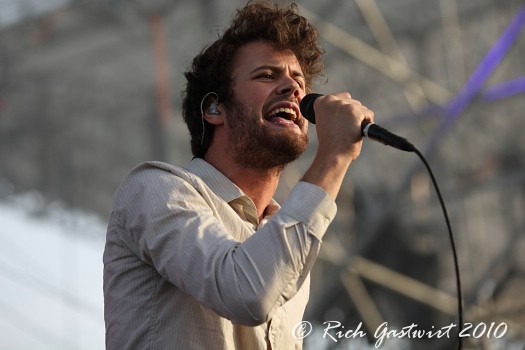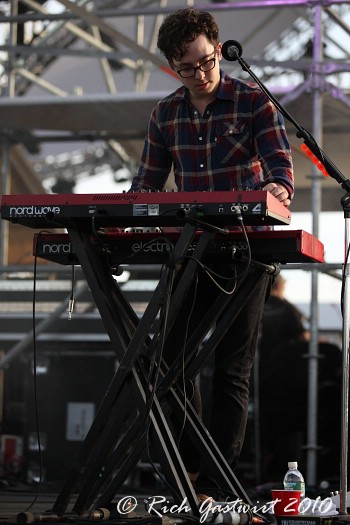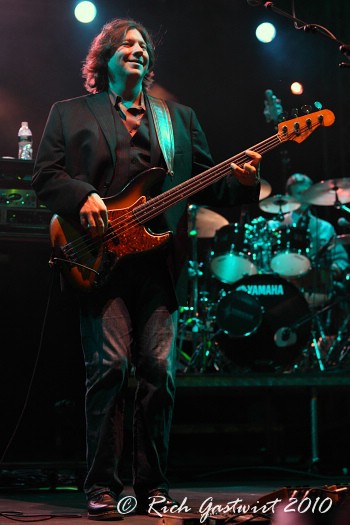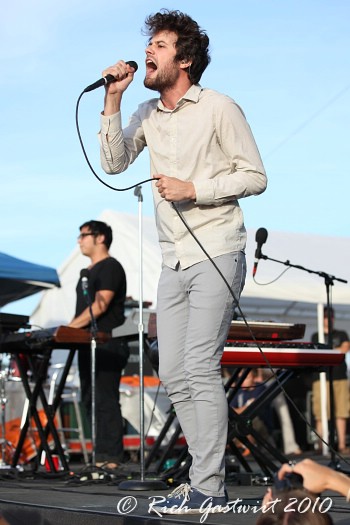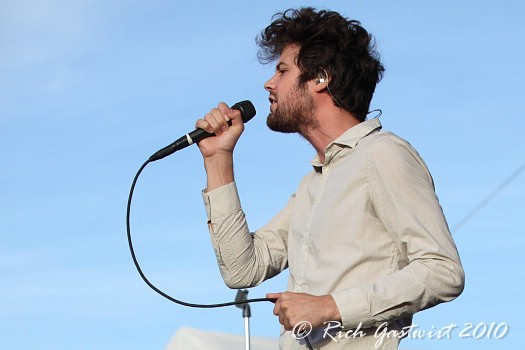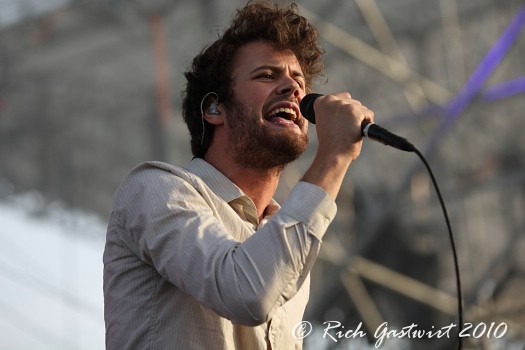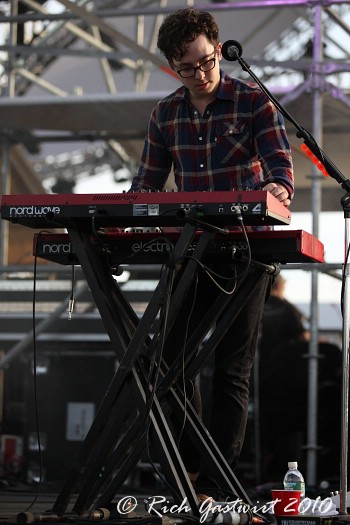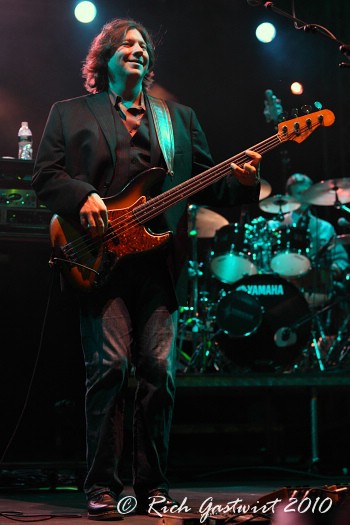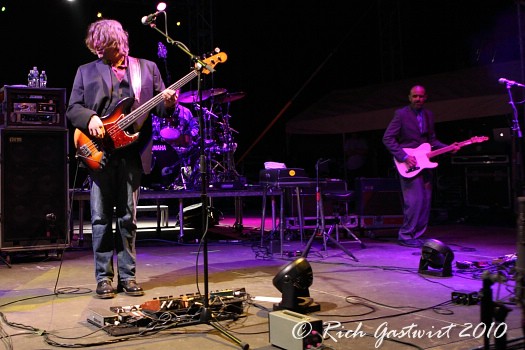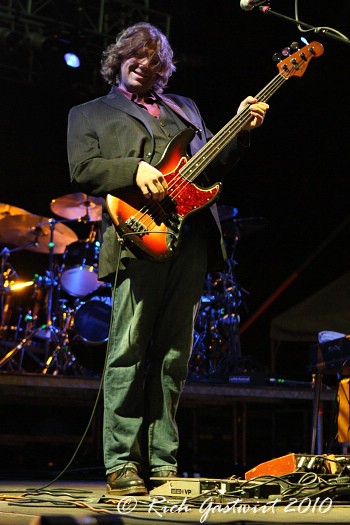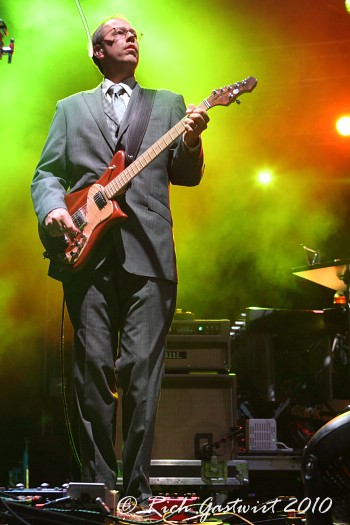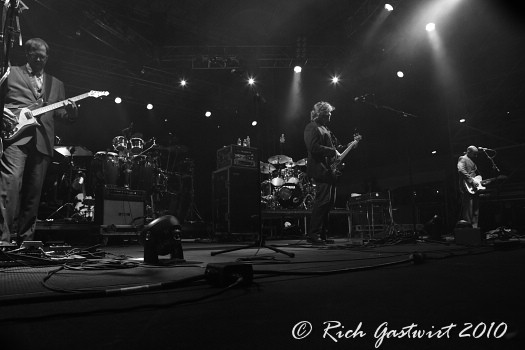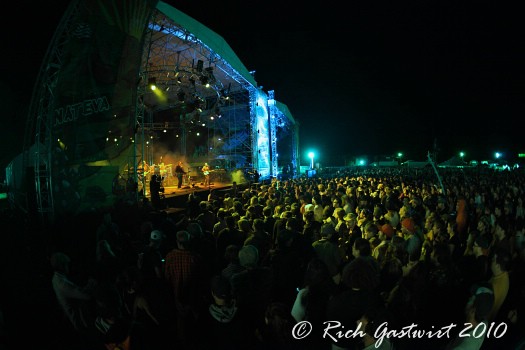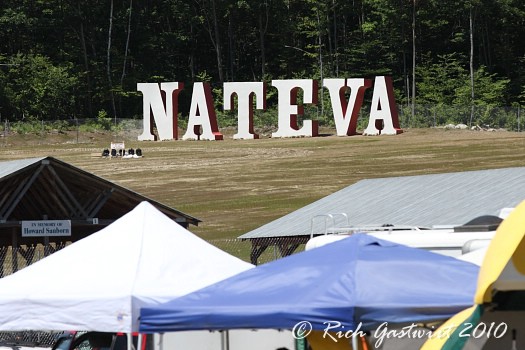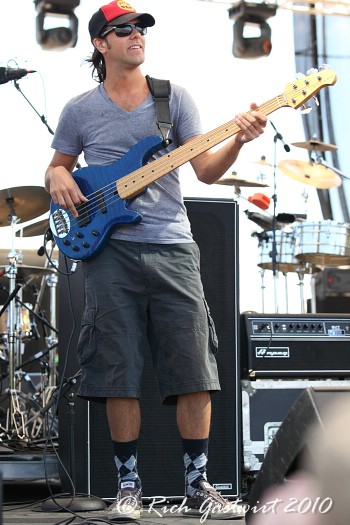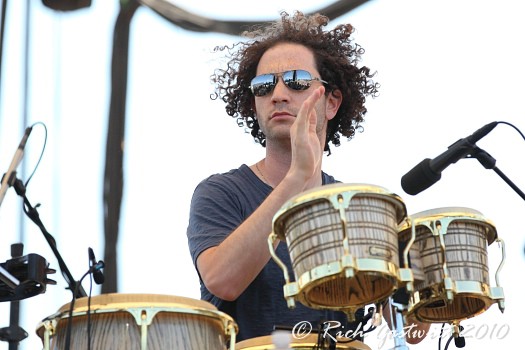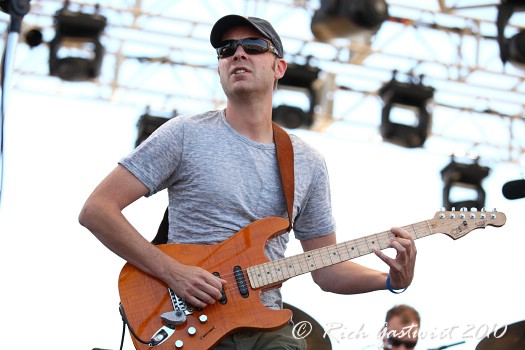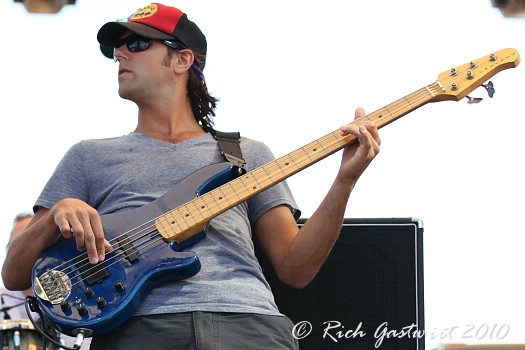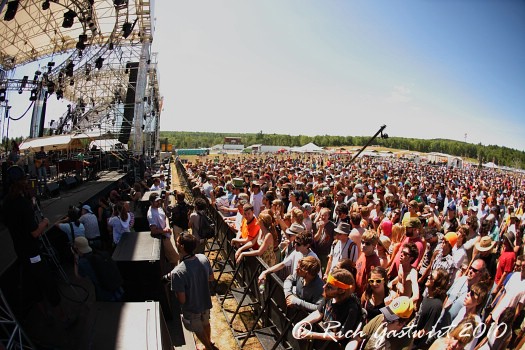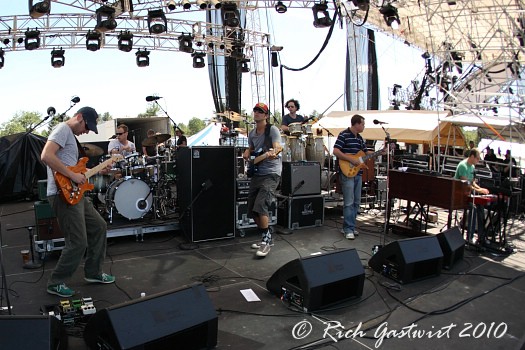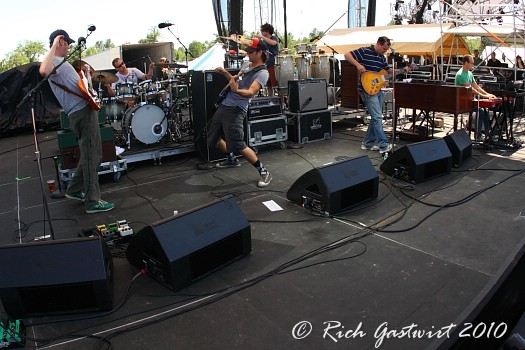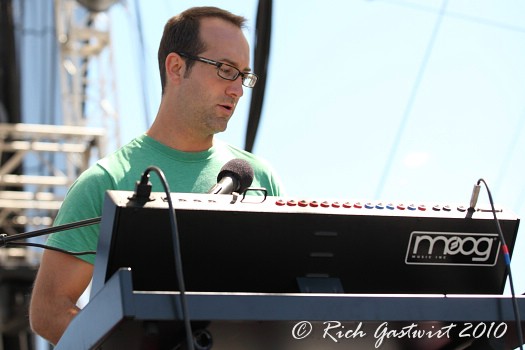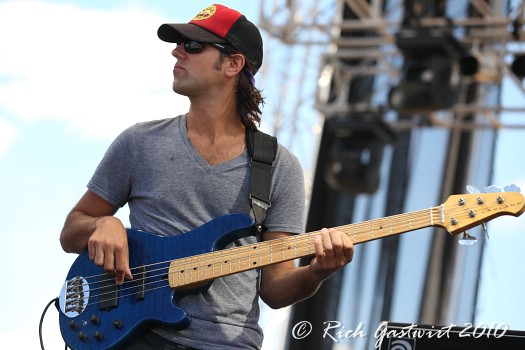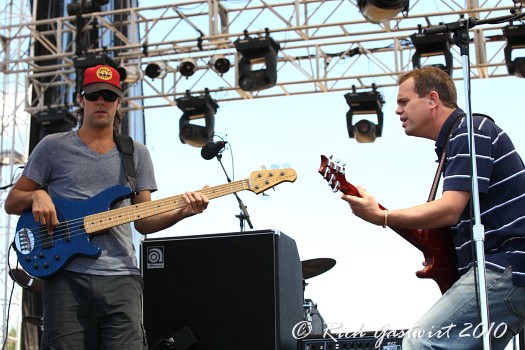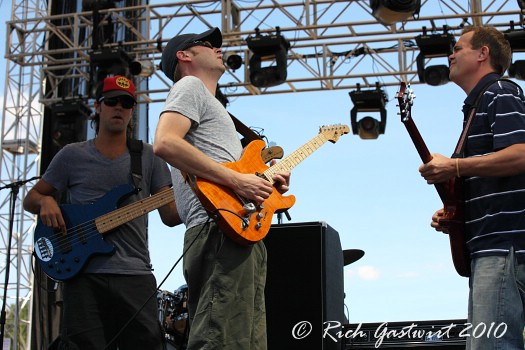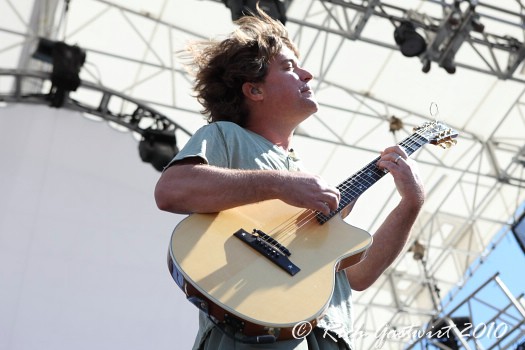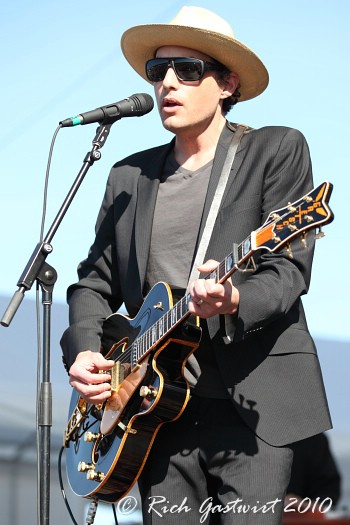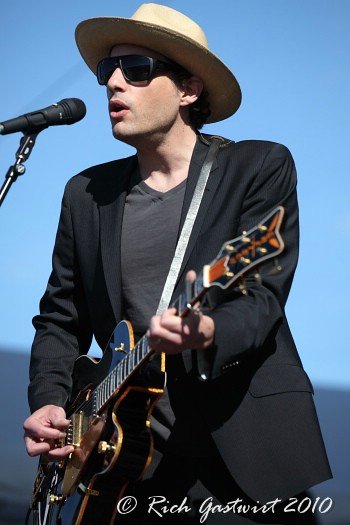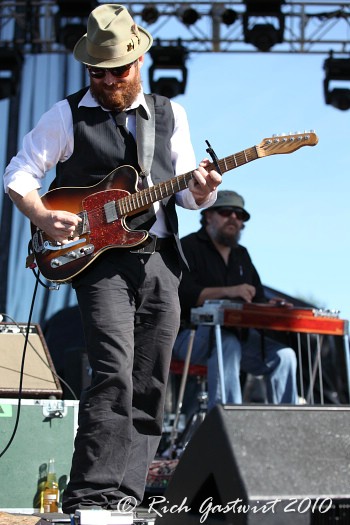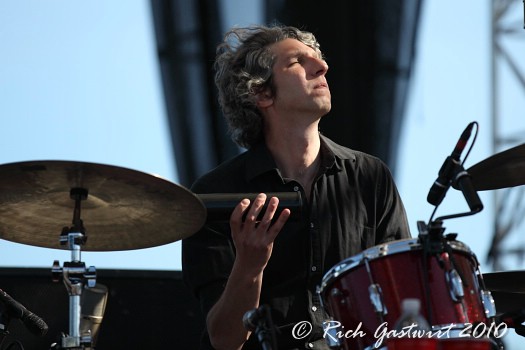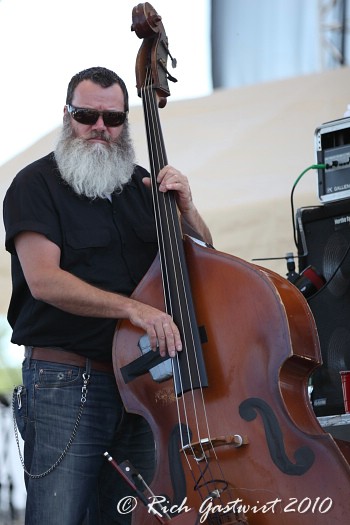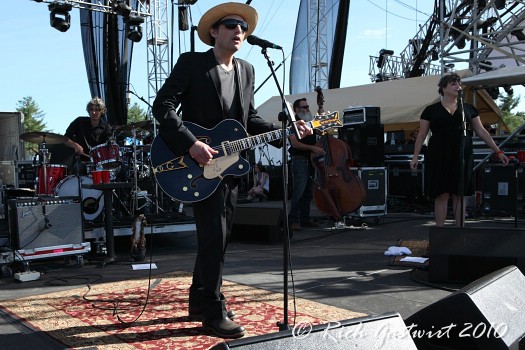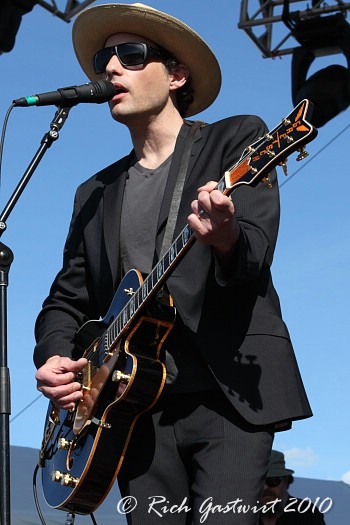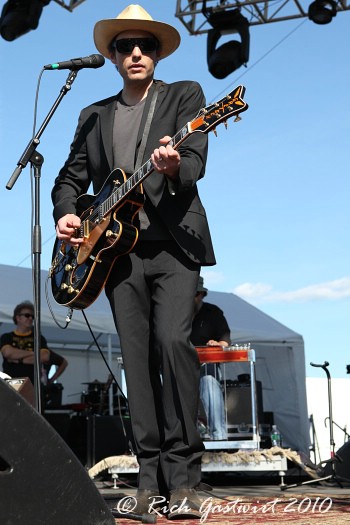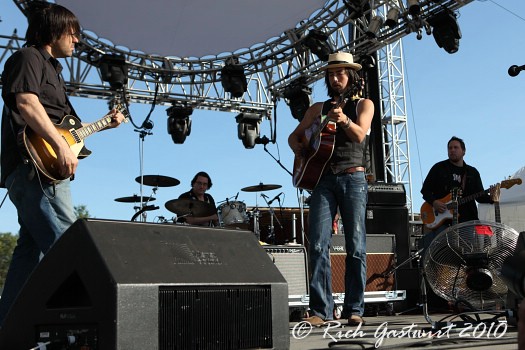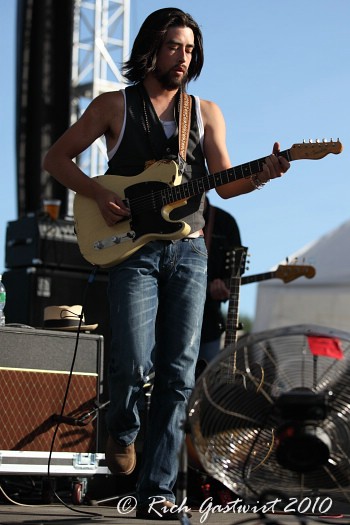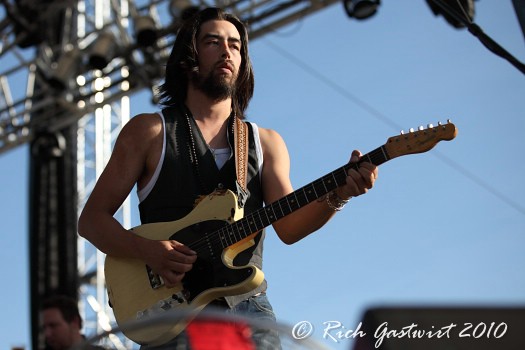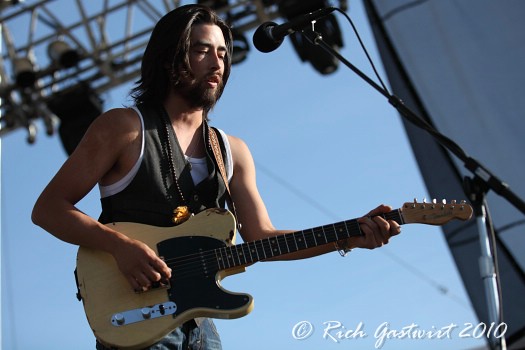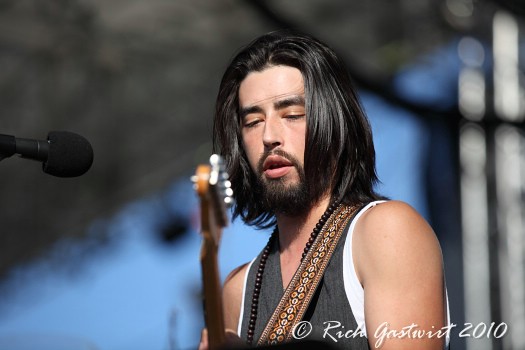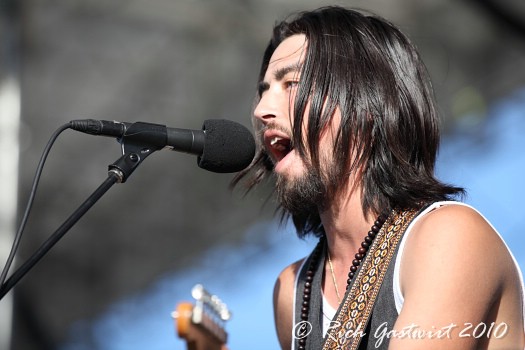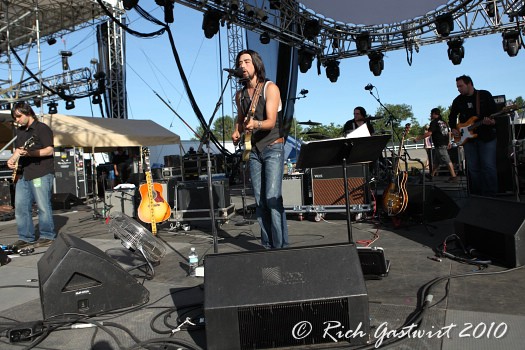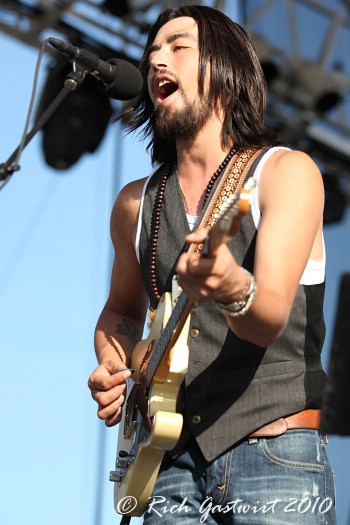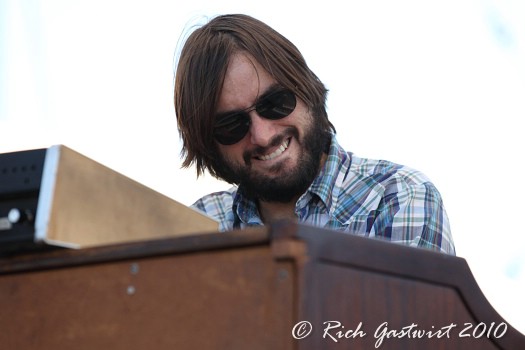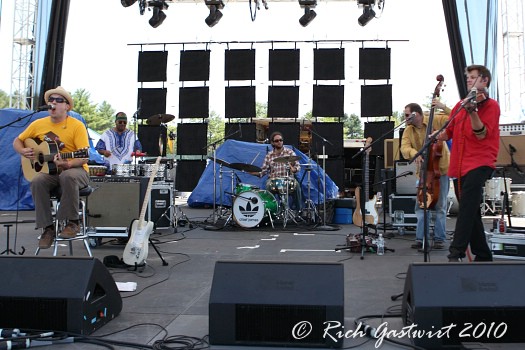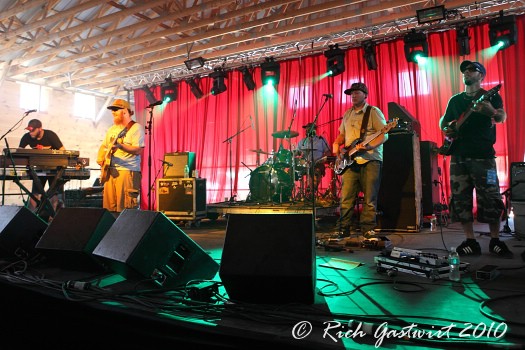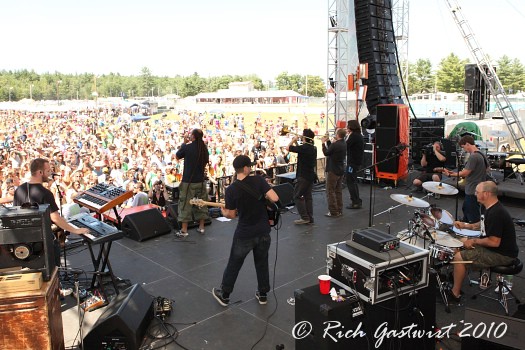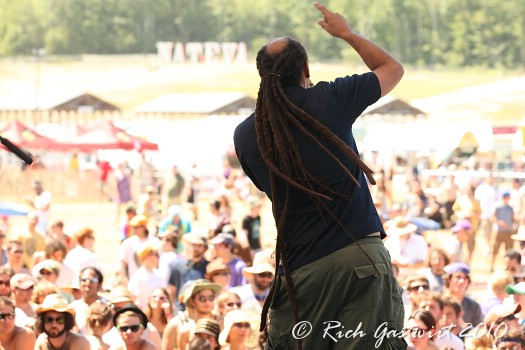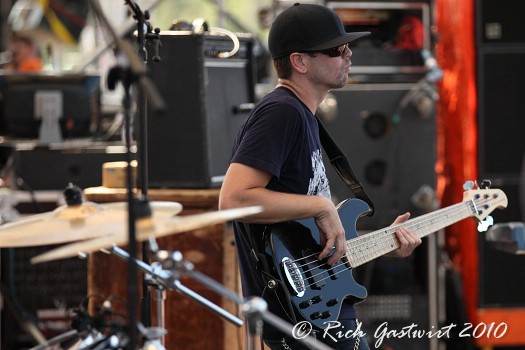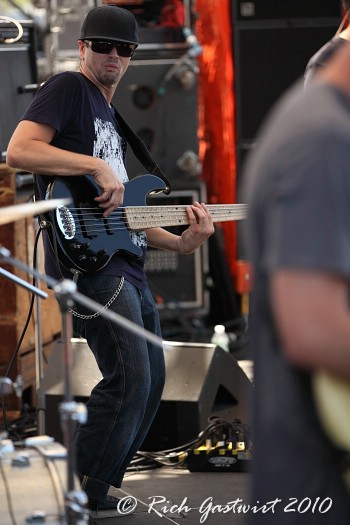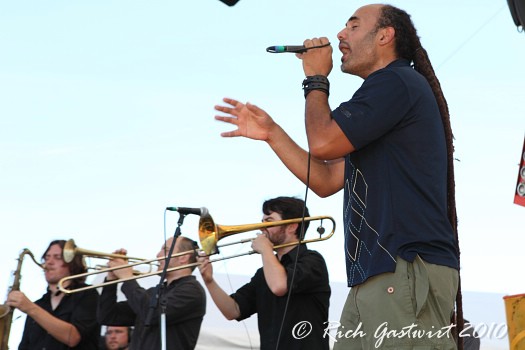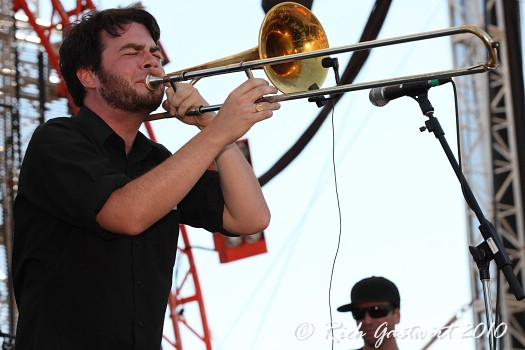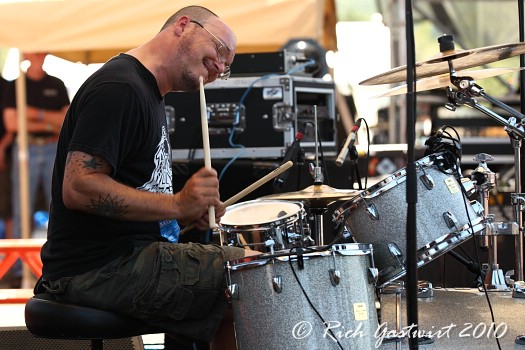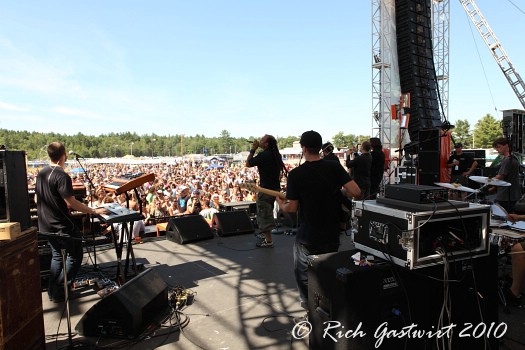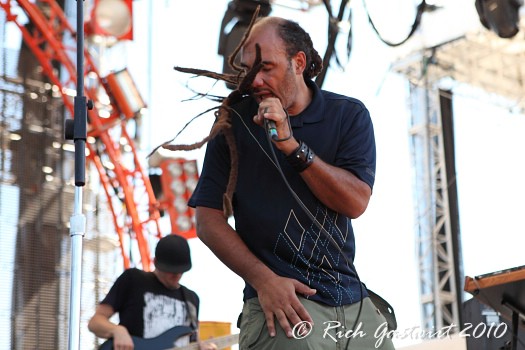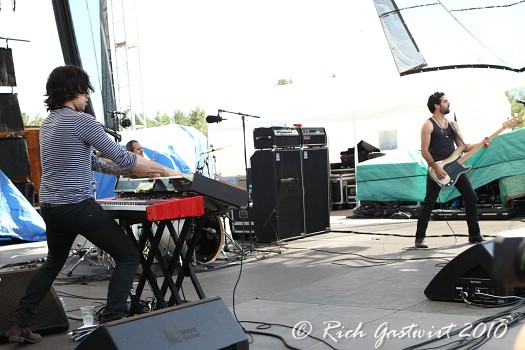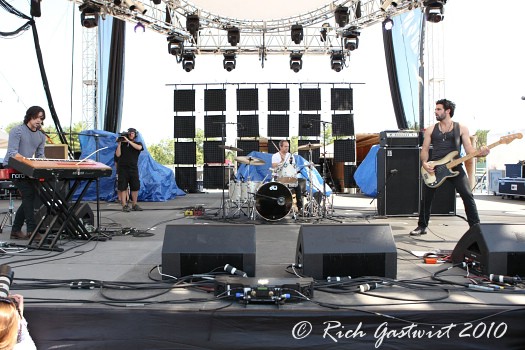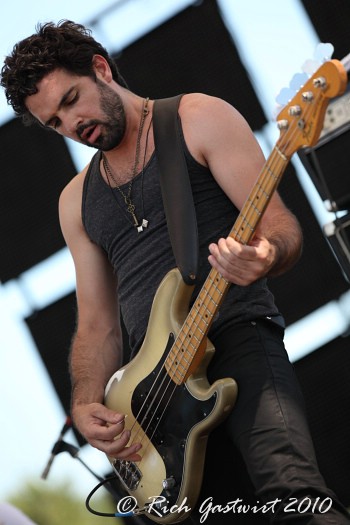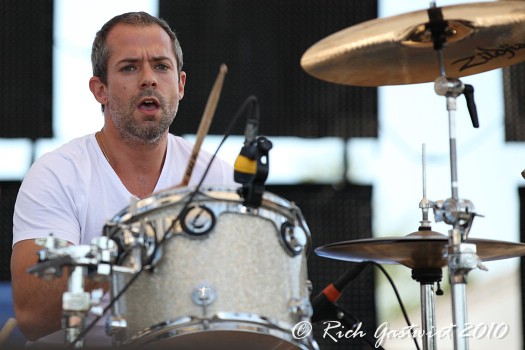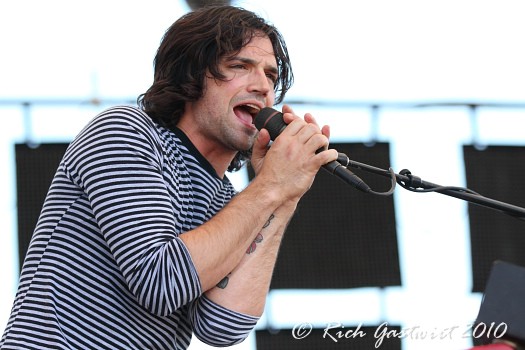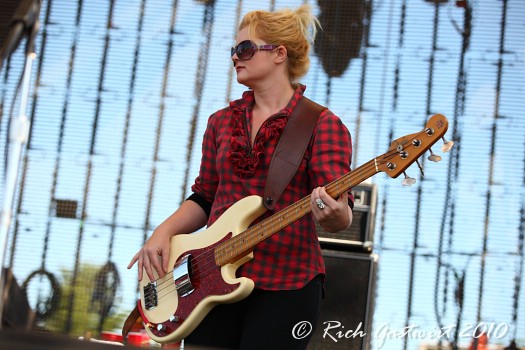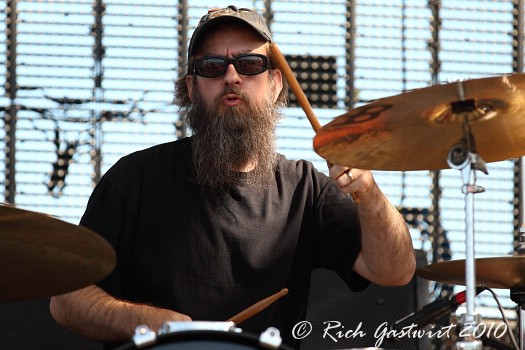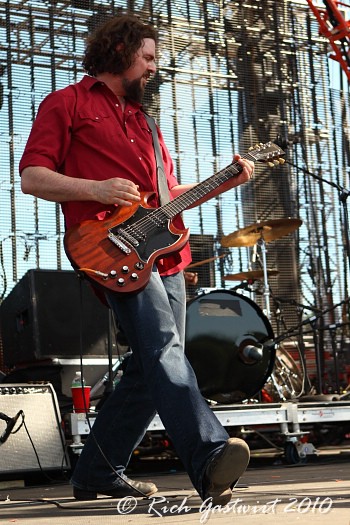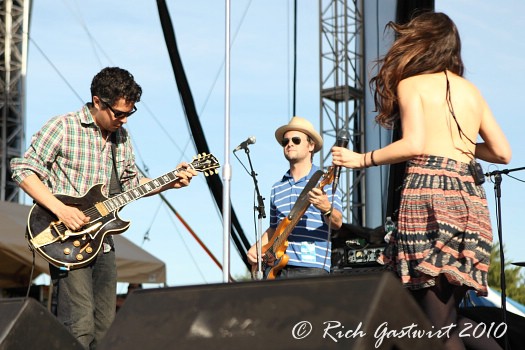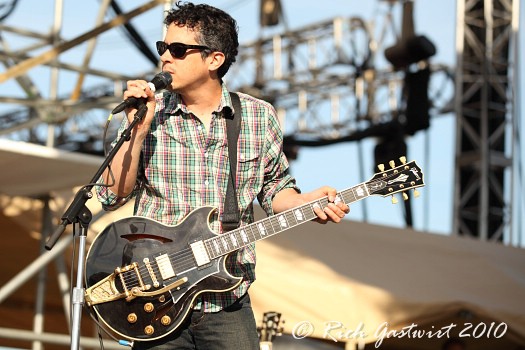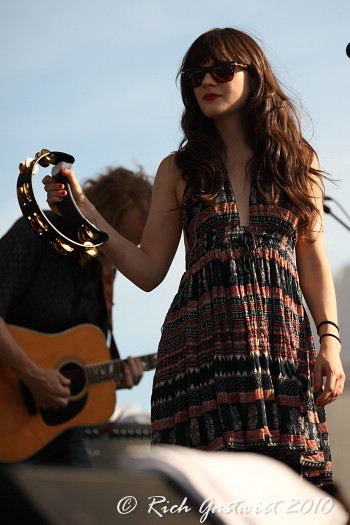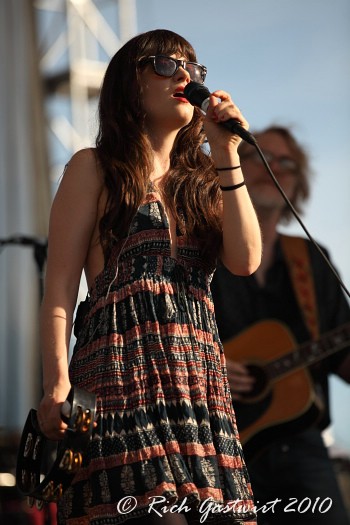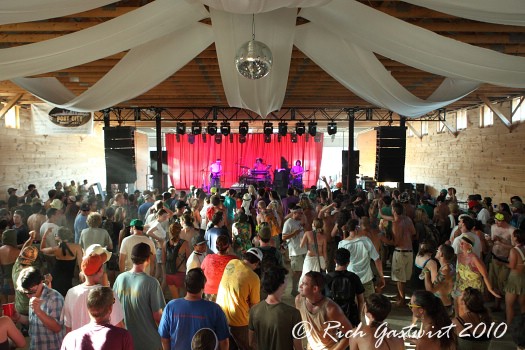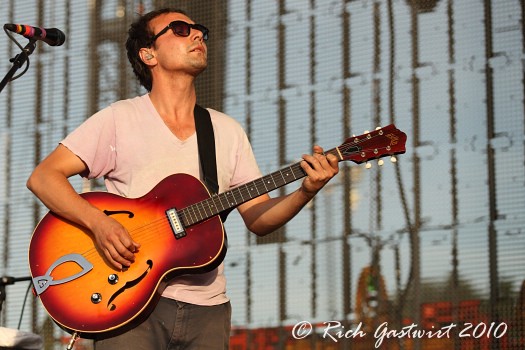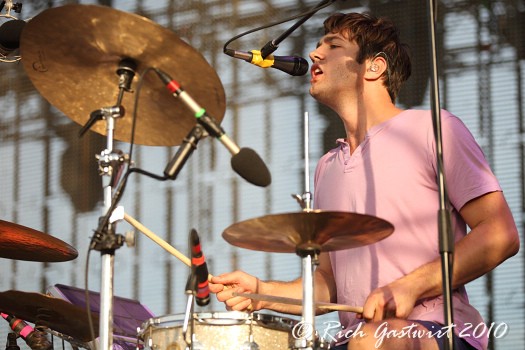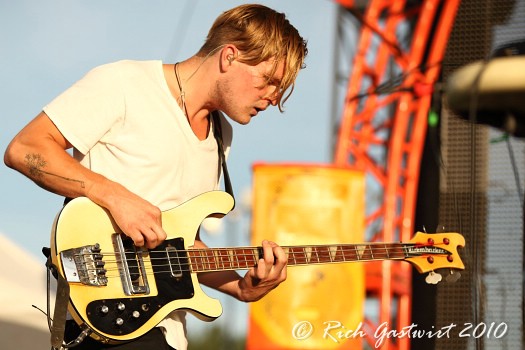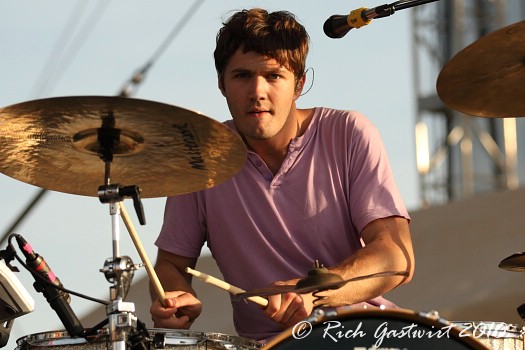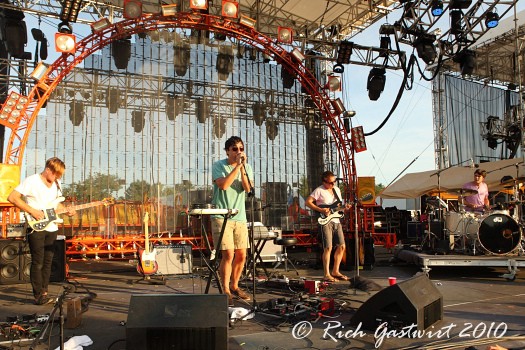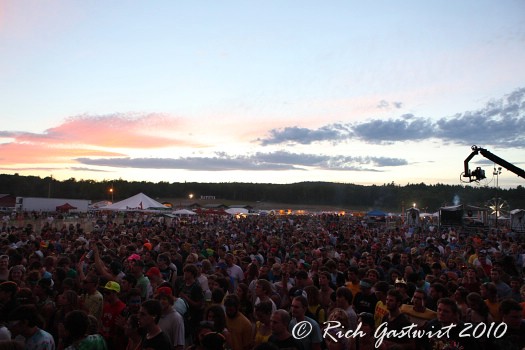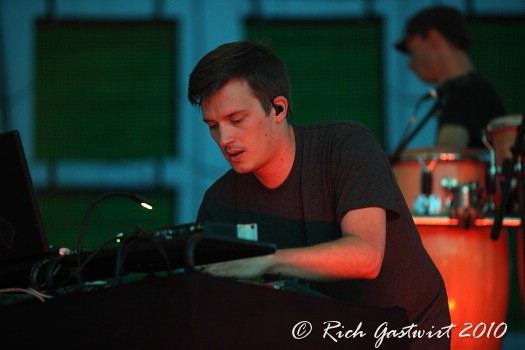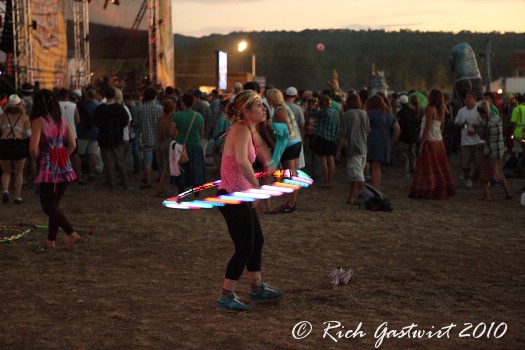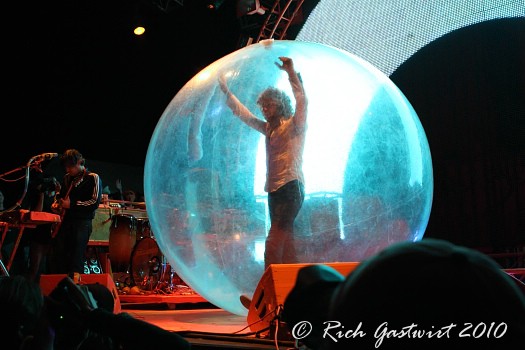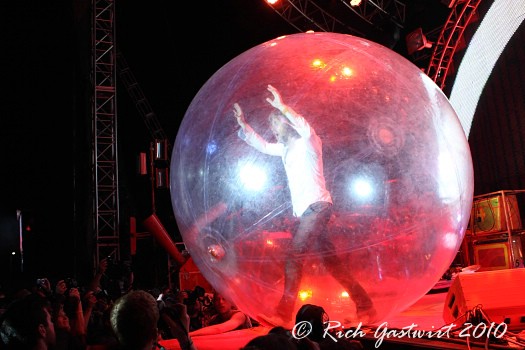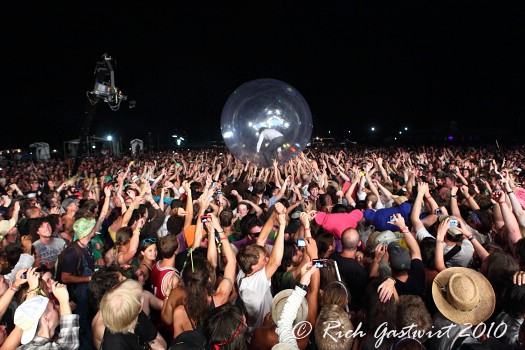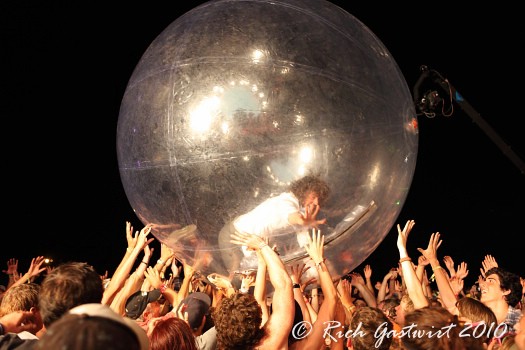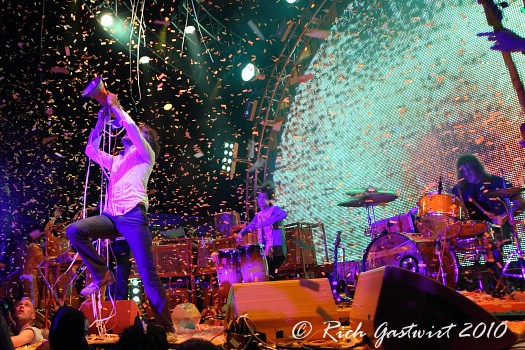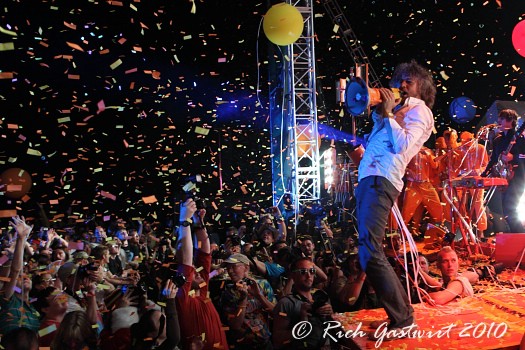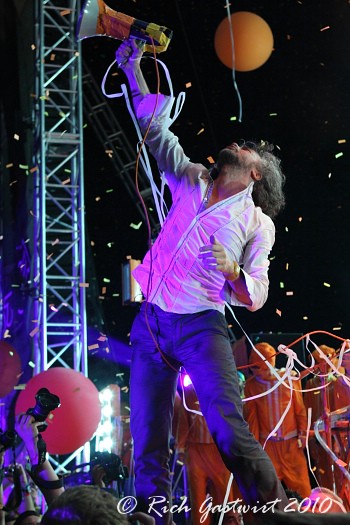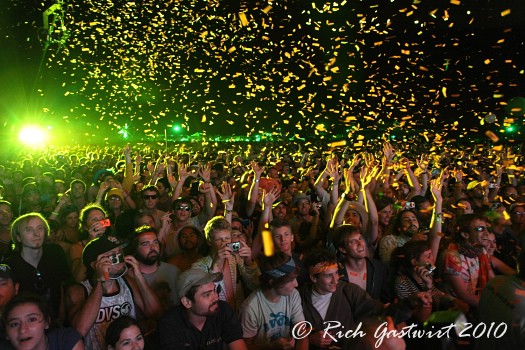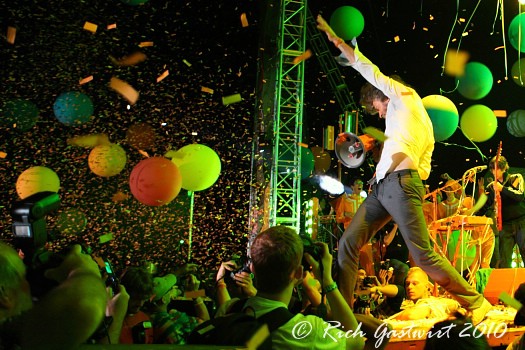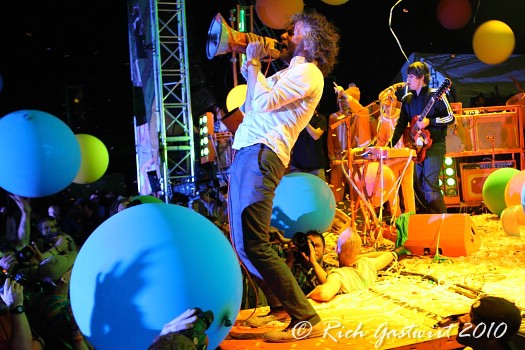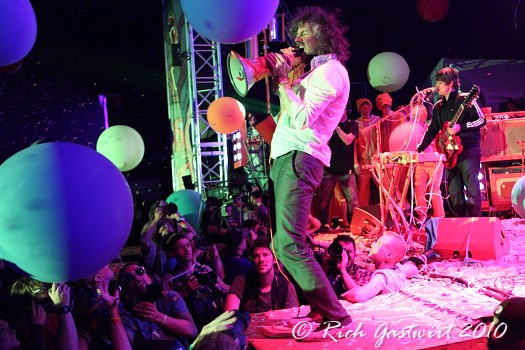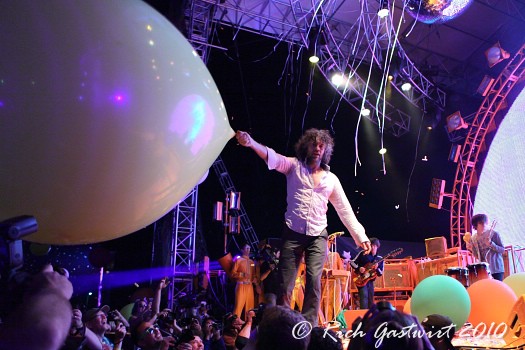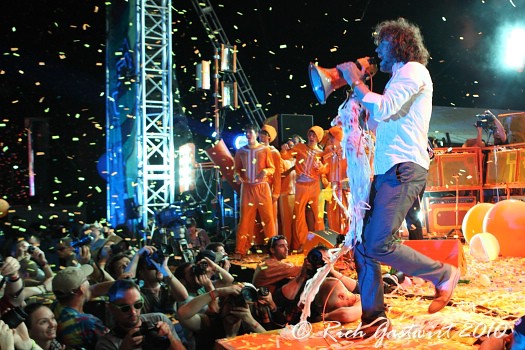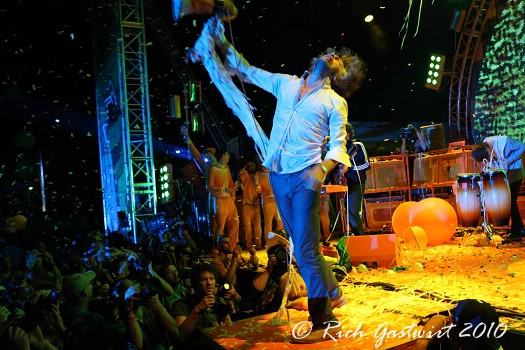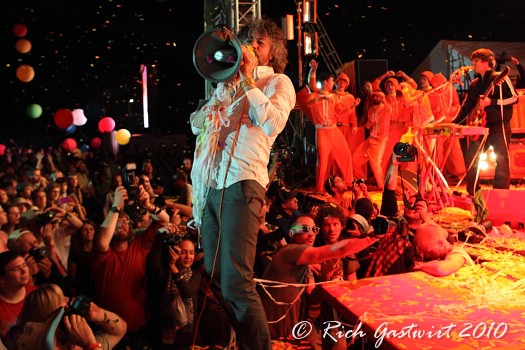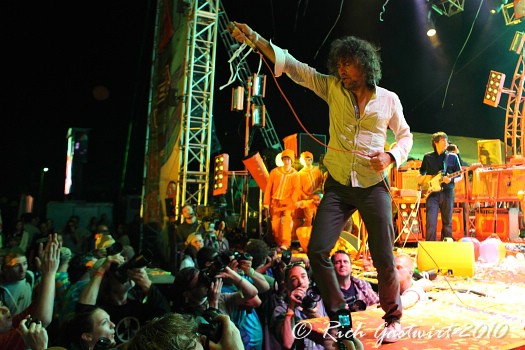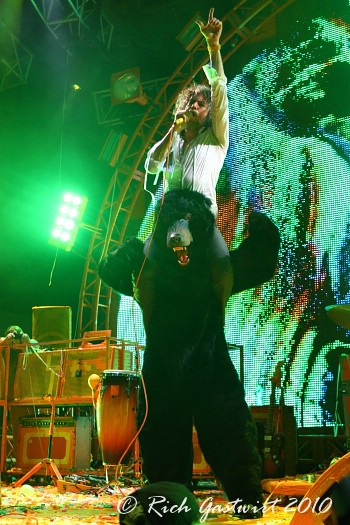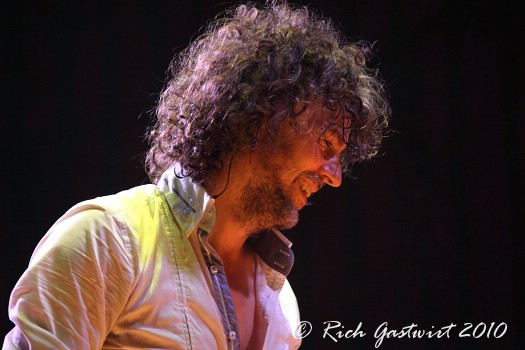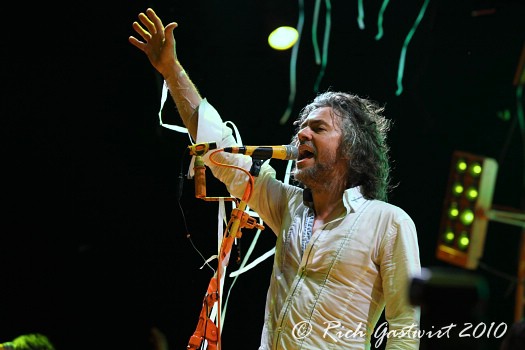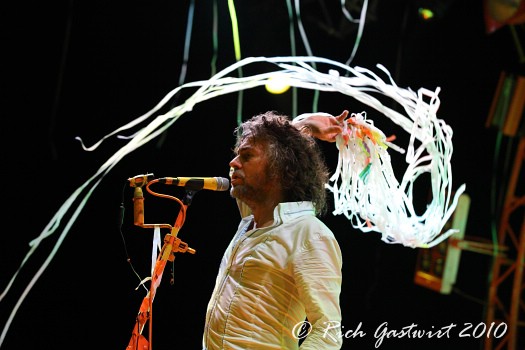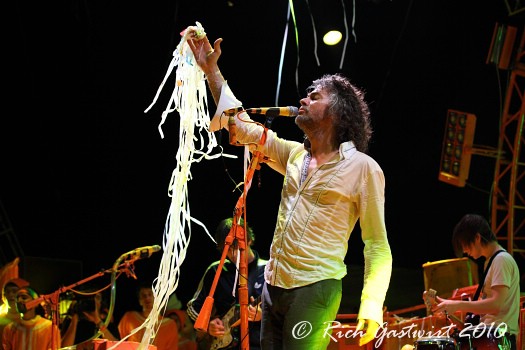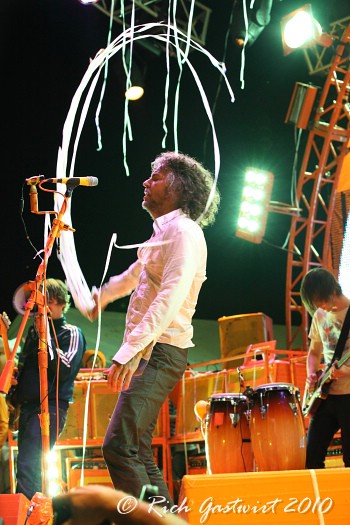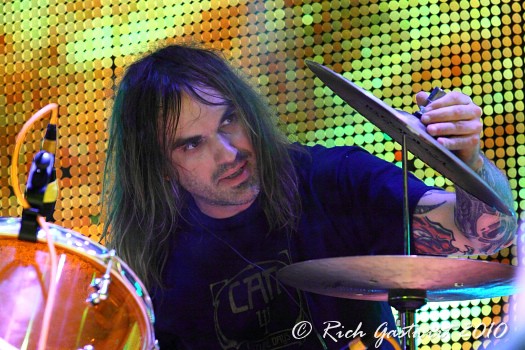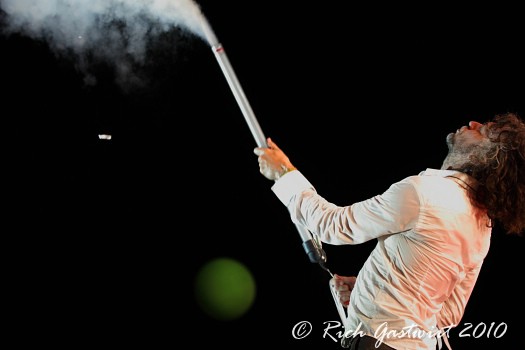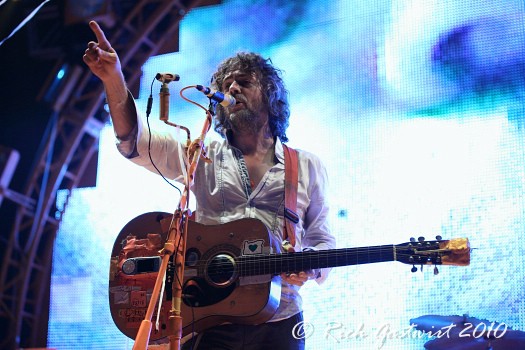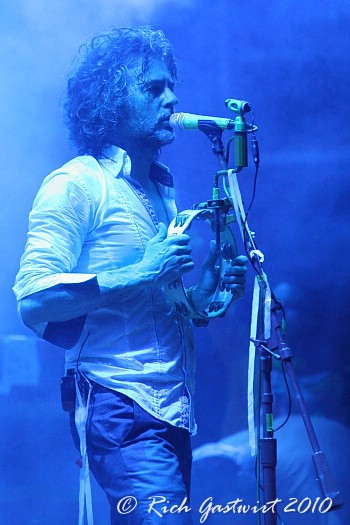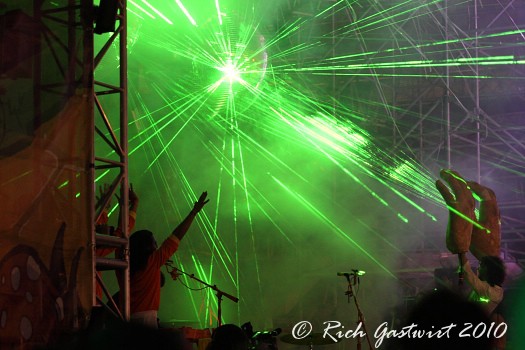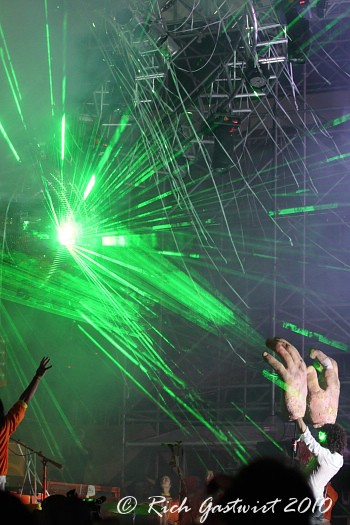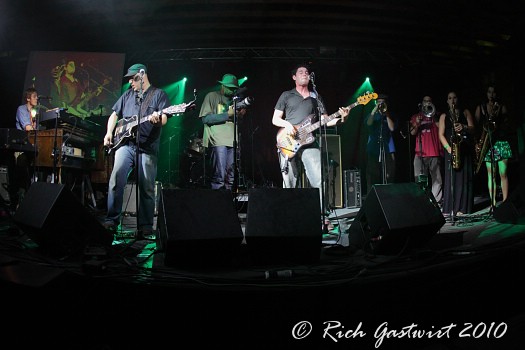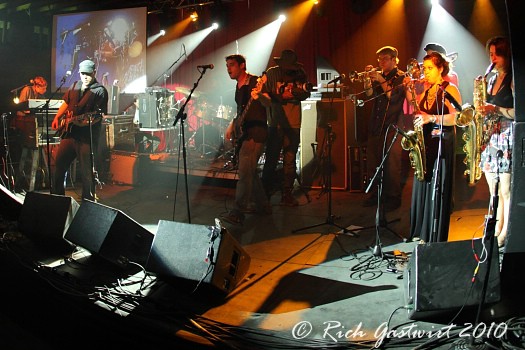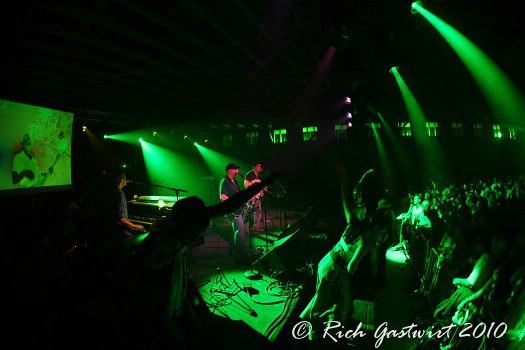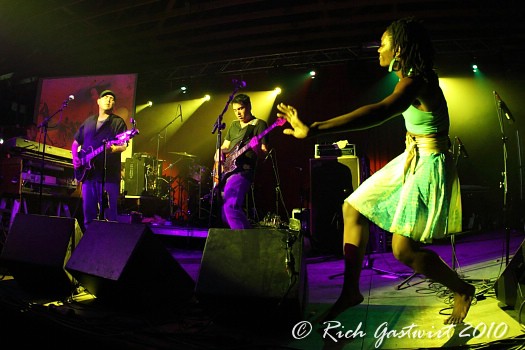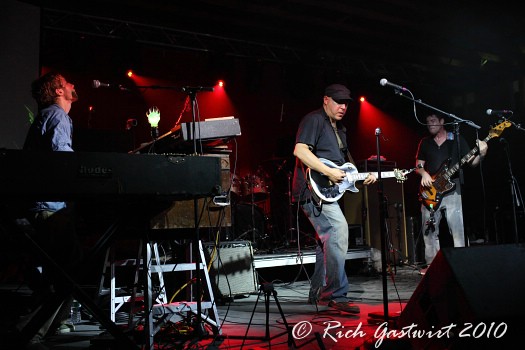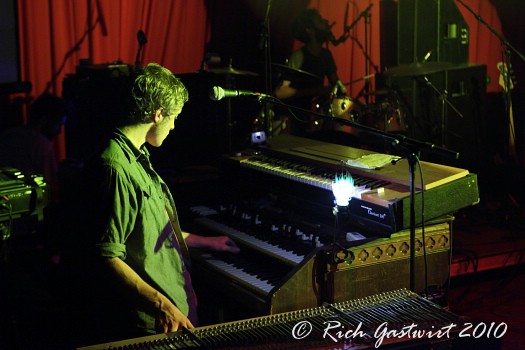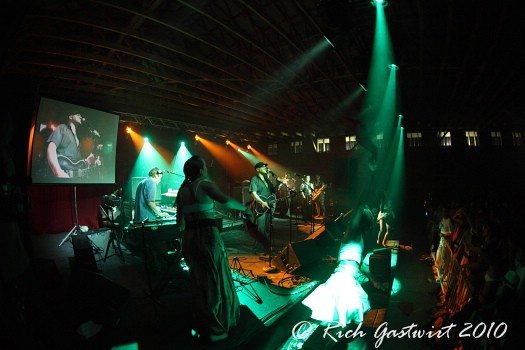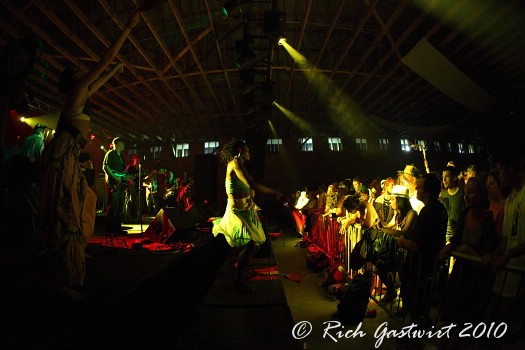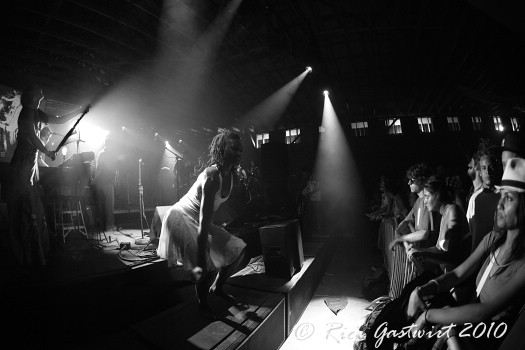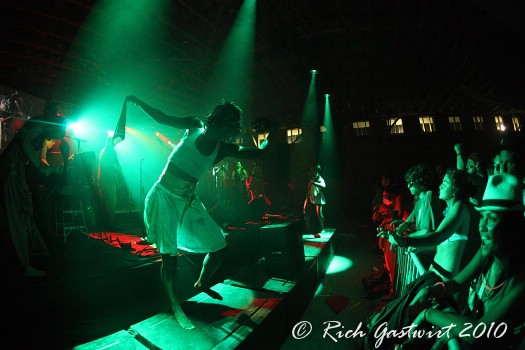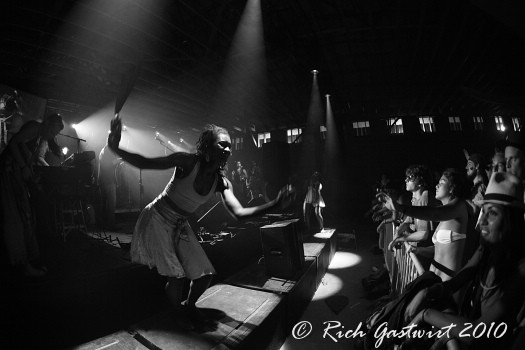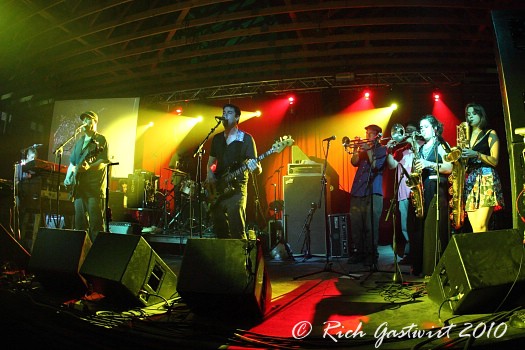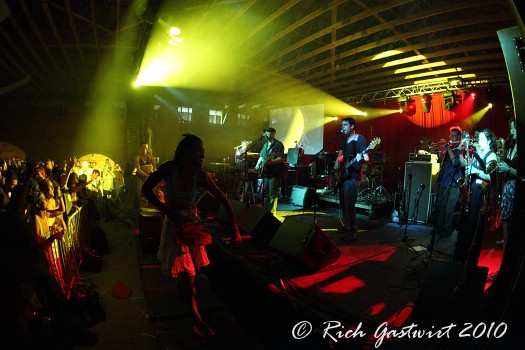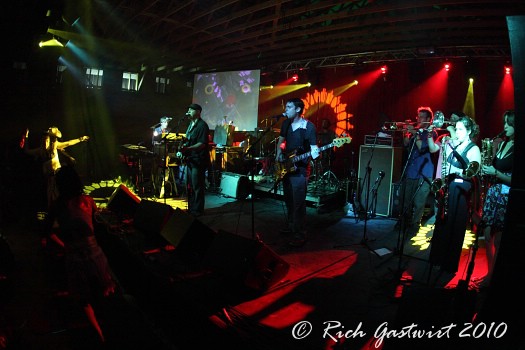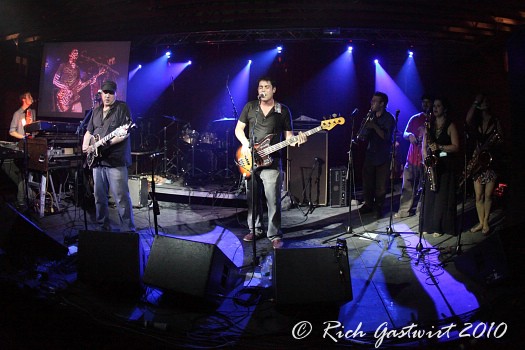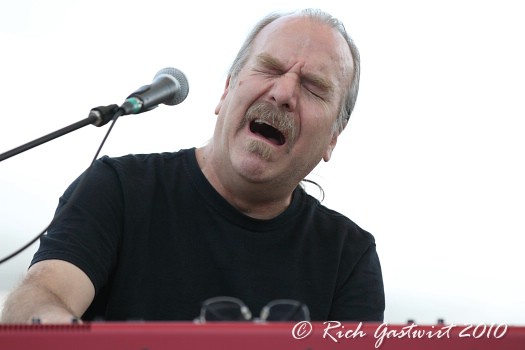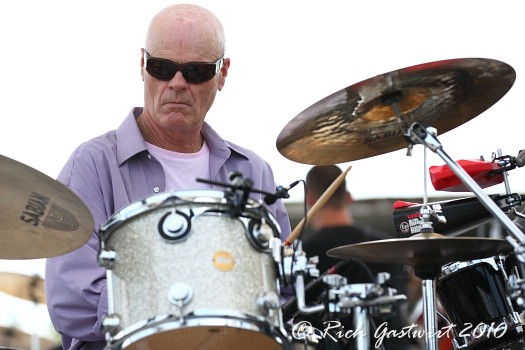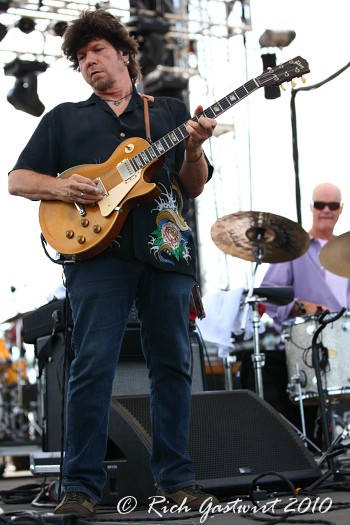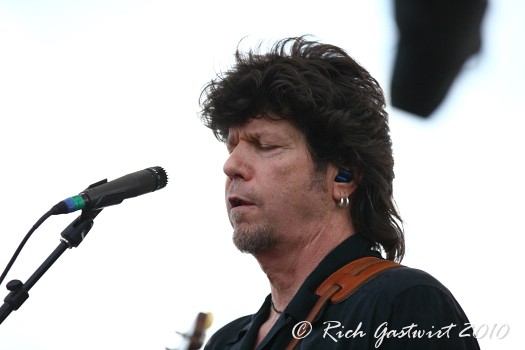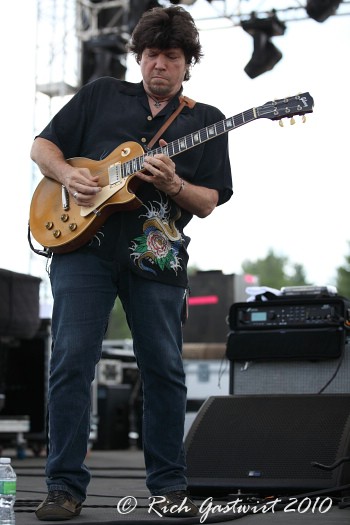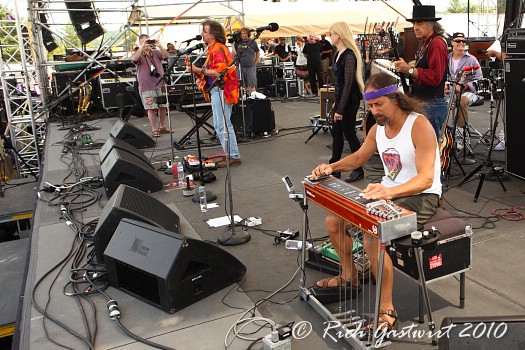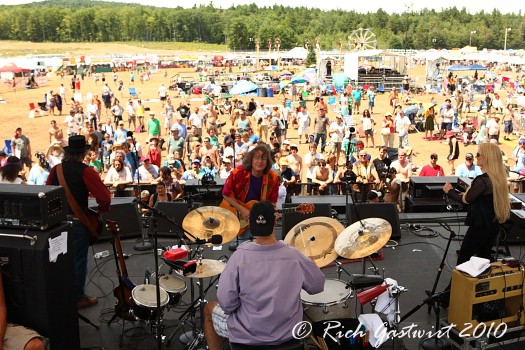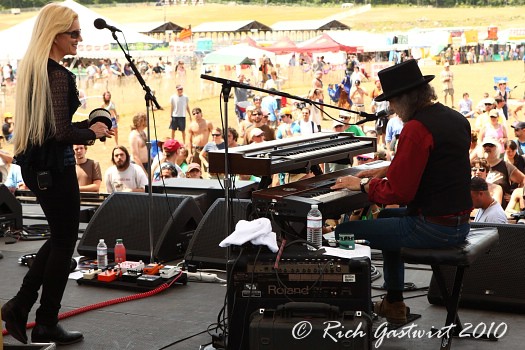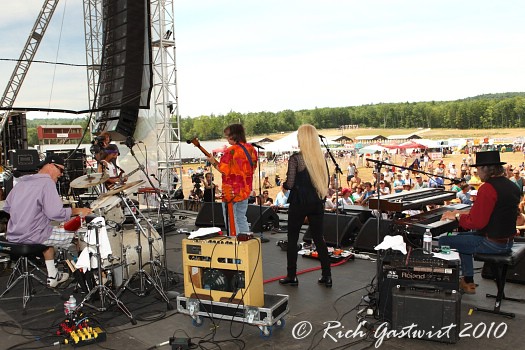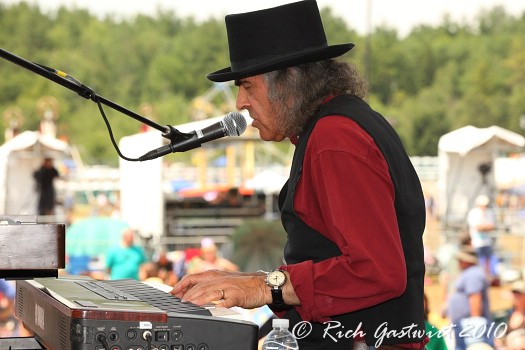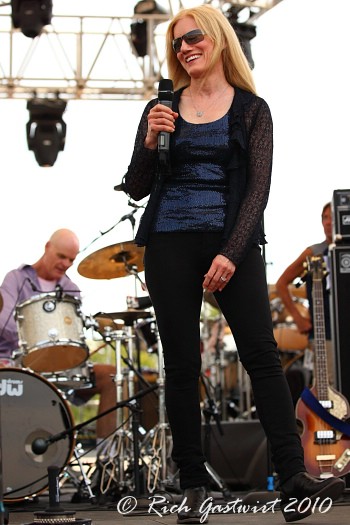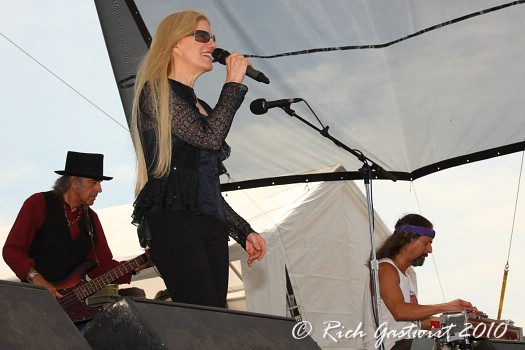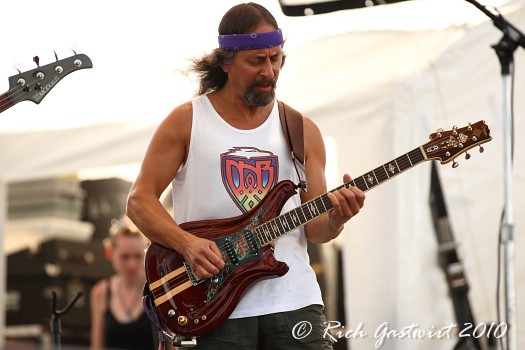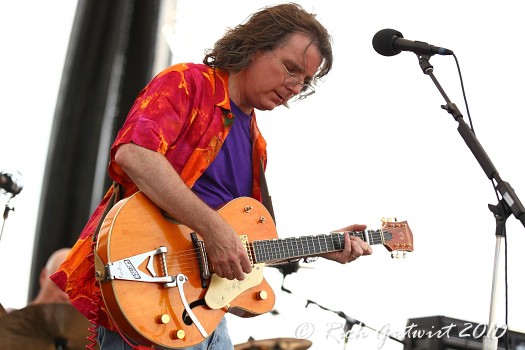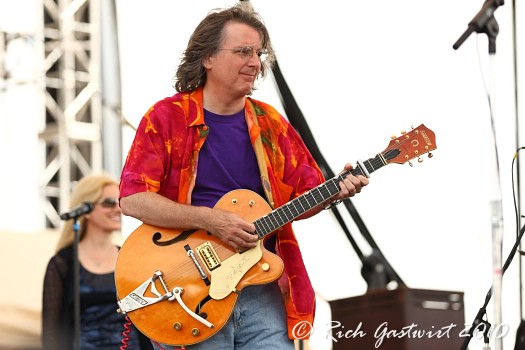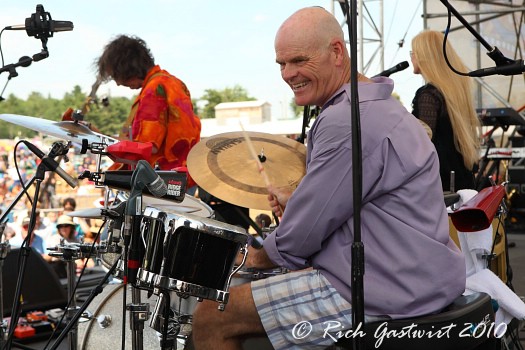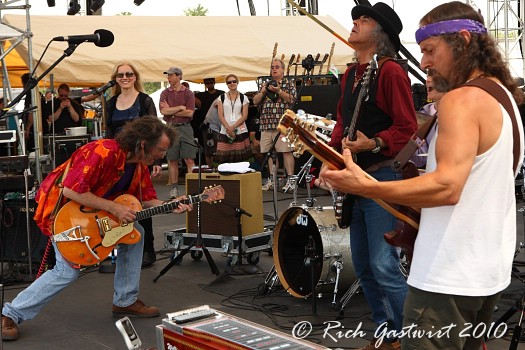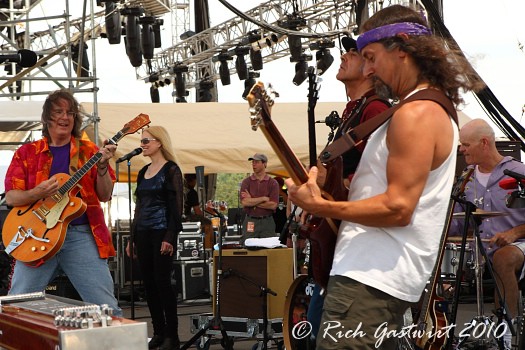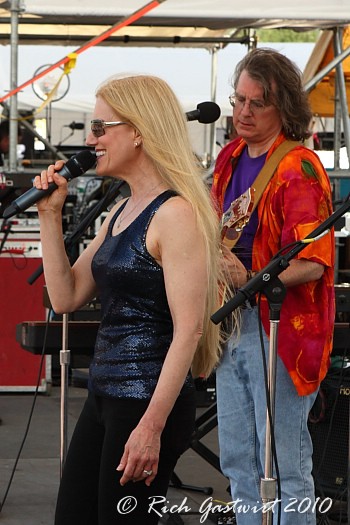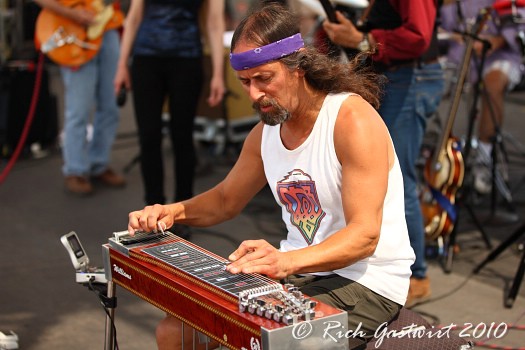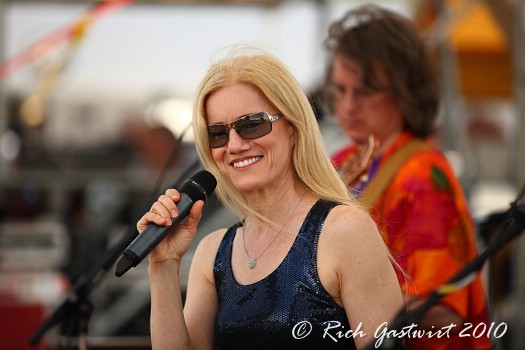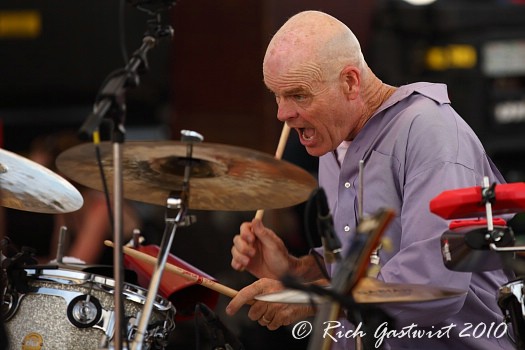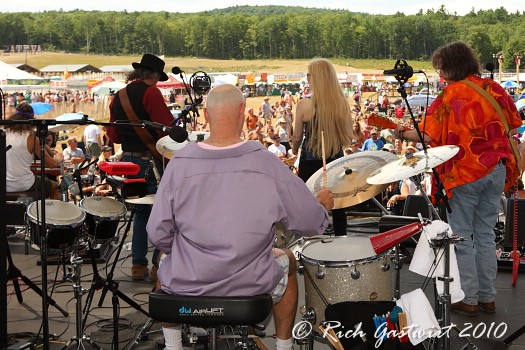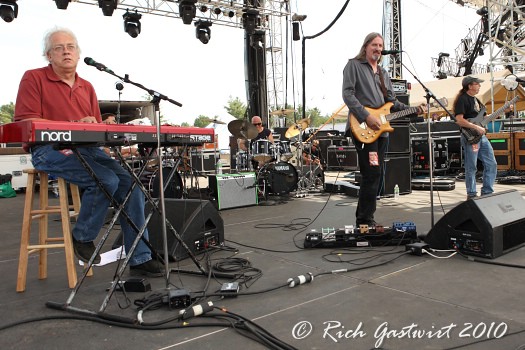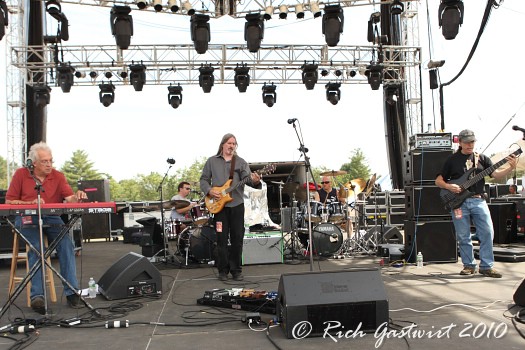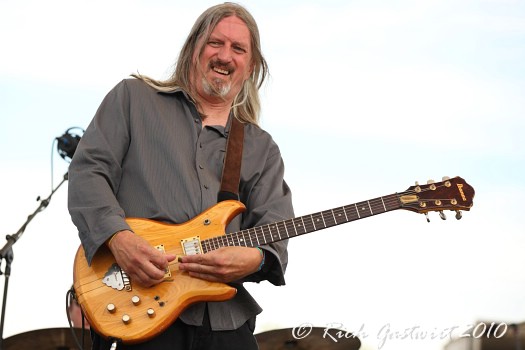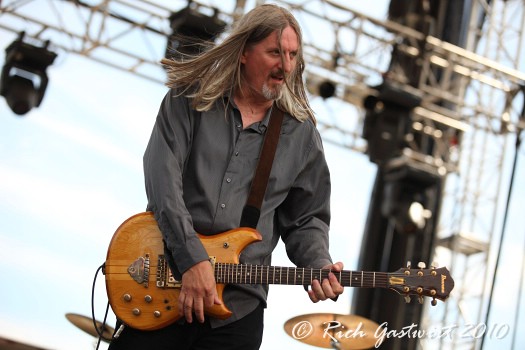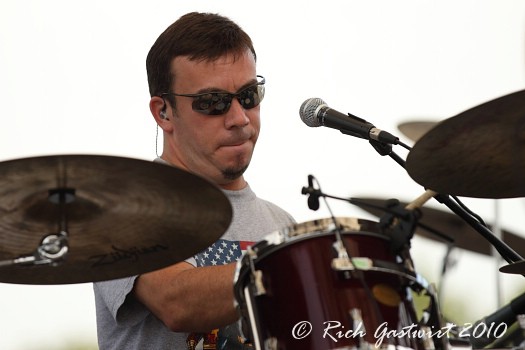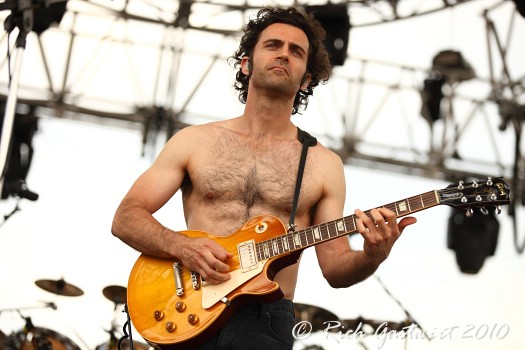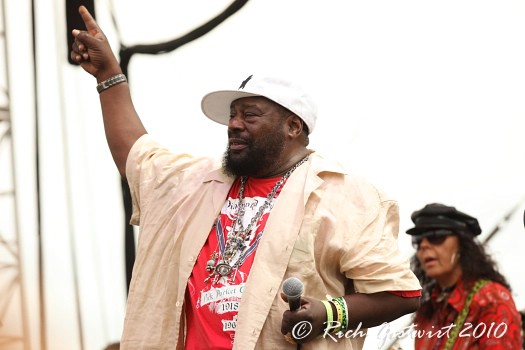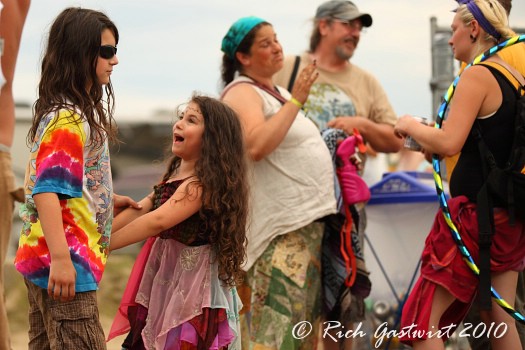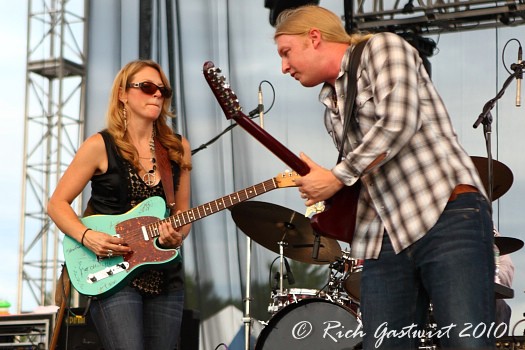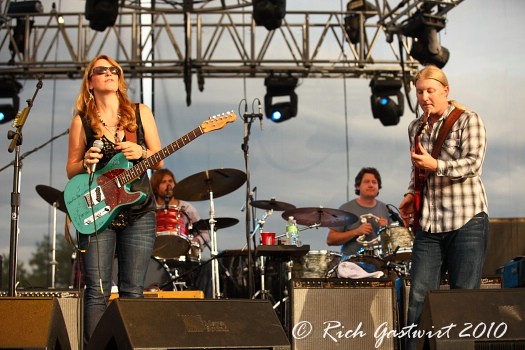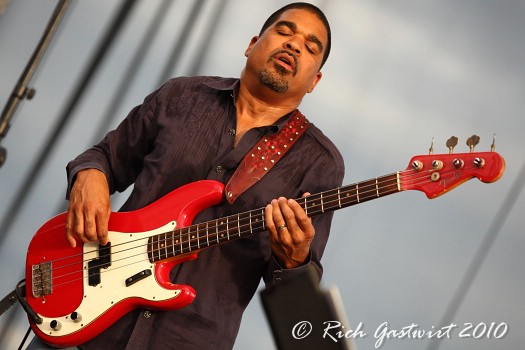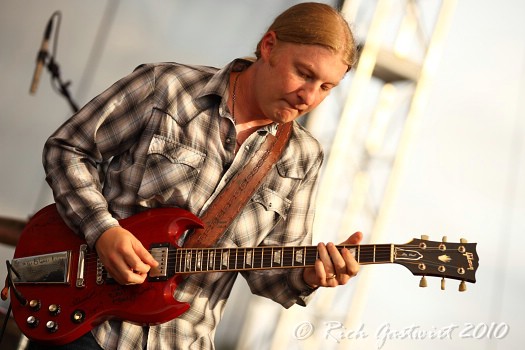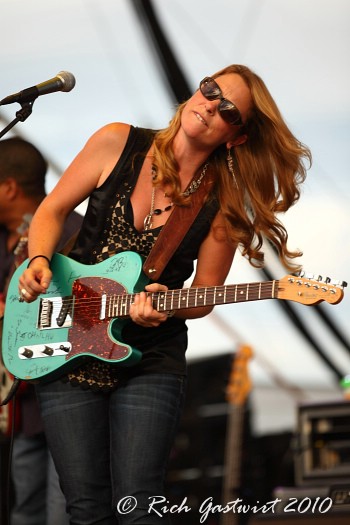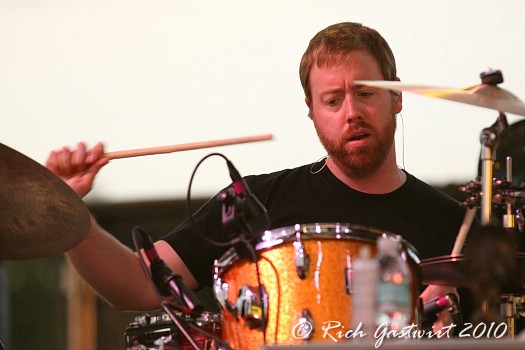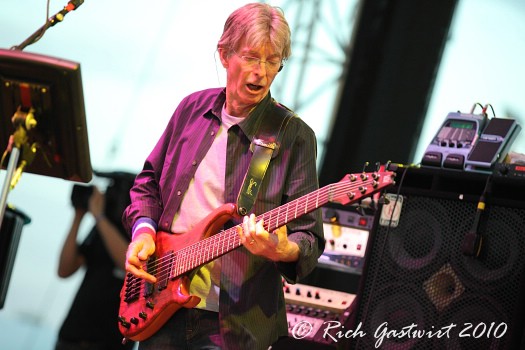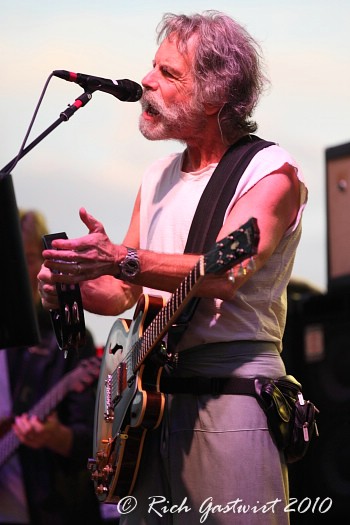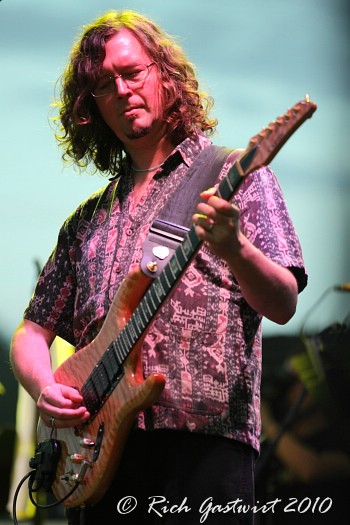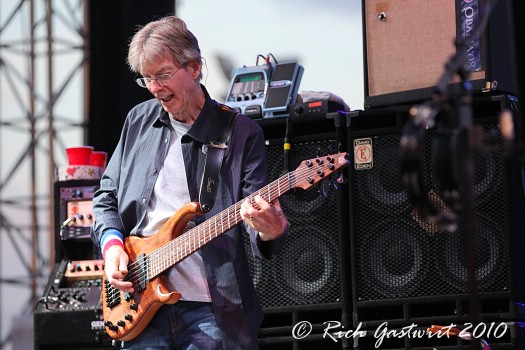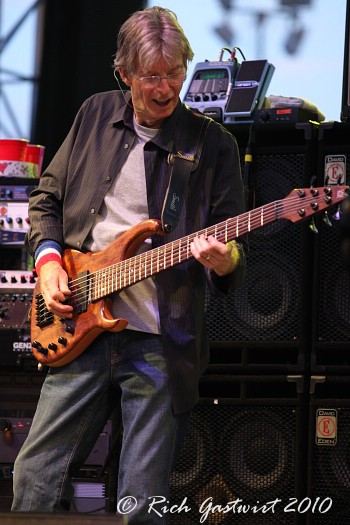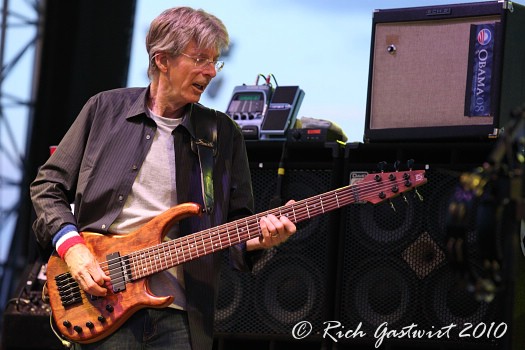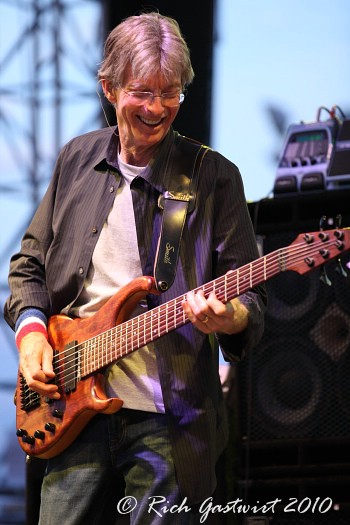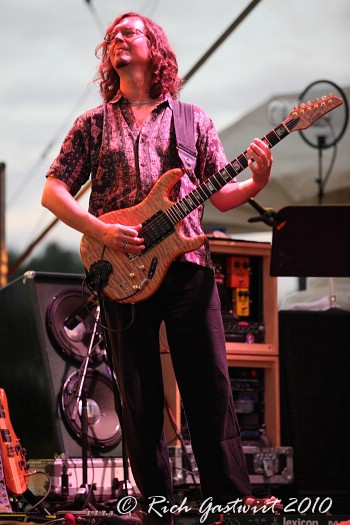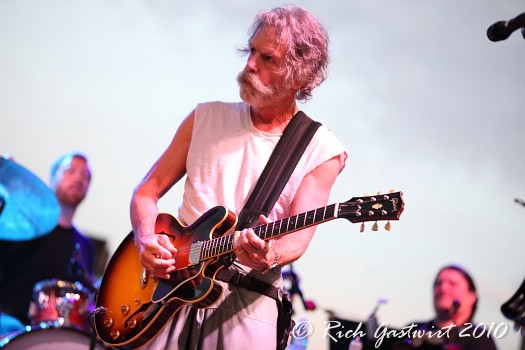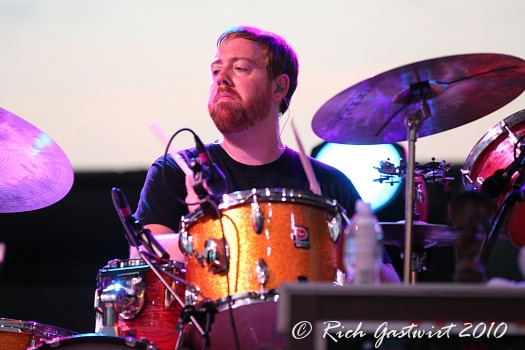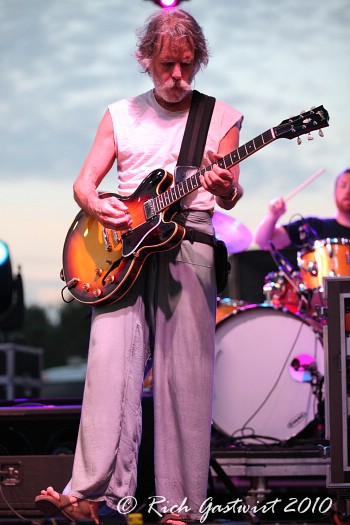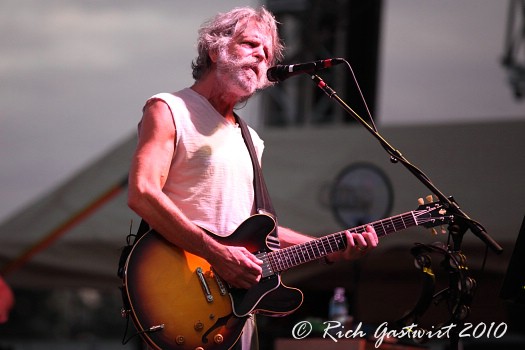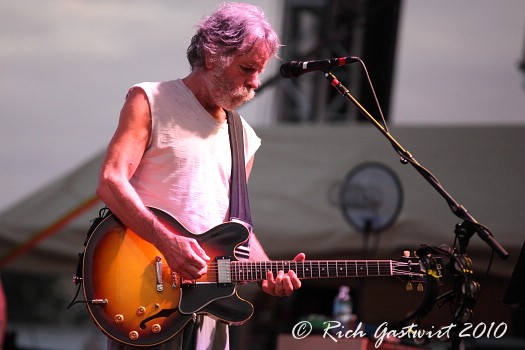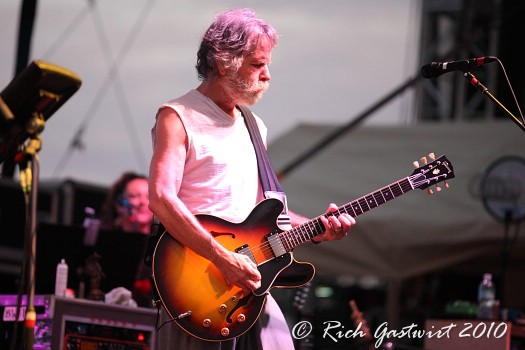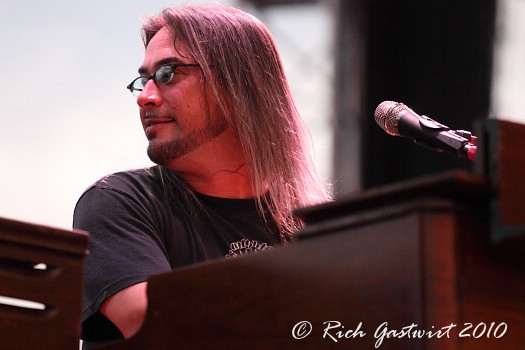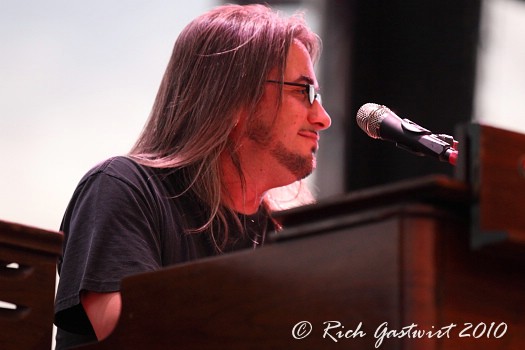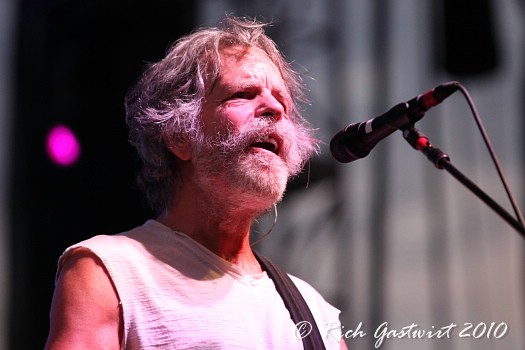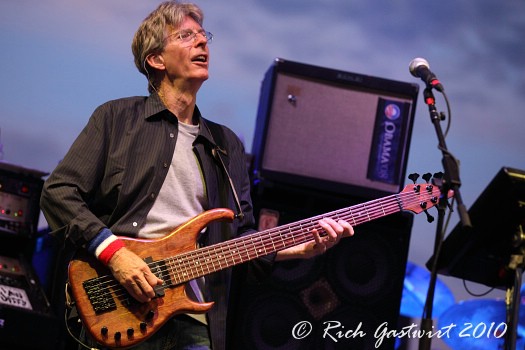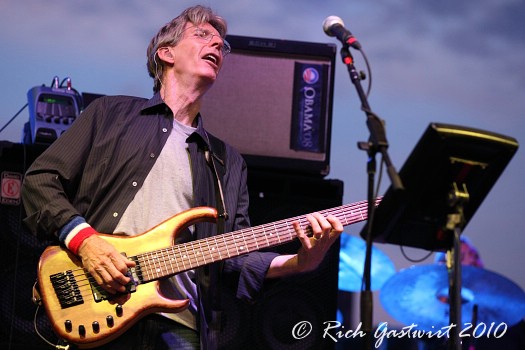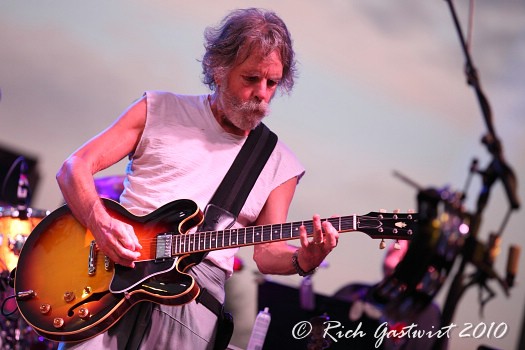 Although I know the Grand-daddy of Funk was there' I didn't see him. Apparently he's dropped the colored dreadlocks and shocking attire I was looking for and was on stage in a tan suit. Really' George? That doesn't sound too funky to me.

I caught the tail end of
Derek Trucks & Susan Tedeschi Band
after grabbing a bite to eat and I wished they would have jammed a bit more.
By 7:30 p.m. the campground was a ghost land. Everyone had made their way down to the Maine Stage for the major attraction' Furthur. They played two sets and opened the first with "Celebration" with highlights including "Ramble on Rose'" "Cumberland Blues" and "Casey Jones." The intermission was long and built the anticipation to a crescendo until they came back on with a rollicking "St. Stephen." "Dear Mr. Fantasy" was also a nice touch to the second set' but it was the lullaby-esque "And We Bid You Goodnight" that created a brotherly-love kind of atmosphere within the bowl' with all joining in to clap out the pauses along with the flickering lights.
Furthur encored with the suitable "US Blues" but unfortunately the fireworks didn't go off until they left the stage. It would have made for a more hard-hitting conclusion to the weekend to couple both the encore with the fireworks. Without music accompanying the pyrotechnics' they seemed to fall flat' and they were launched off so far away that they lost their splendor.
Fire dancers' the amusing silent disco' stadium seats to watch movies and impromptu games of soccer and Frisbee rounded out the evening until the wee hours of the morning.

The thing about going to a festival where only 14'999 tickets are sold (in which only about a few thousand remained at the end) is that you don't lose your friends' you don't get lost and the porta-potties remained pretty darn clean for the most part. (Not to mention there was an actual bathroom with flushing toilets and working sinks--huzzah!--kudos to the ladies who slaved to keep them clean.)
Coined as a family festival' security did a good job of keeping things calm and safe. I never ran into any problems' the nitrous mafia or deals gone wrong.

The only thing I had left to do before I departed' was to visit the "Karma Wash" to get a good cleanse before returning to normalcy. Happy Birthday' America.
related articles
Shows: moe.
Shows: moe.down 15
Shows: Umphrey's McGee
Shows: Zappa Plays Zappa
Shows: John Brown's Body
More on:
Furthur
,
Umphrey's McGee
,
Lotus
,
Flaming Lips
,
Magic Magic
,
moe.
,
Jakob Dylan
,
Jackie Greene
,
The Felice Brothers
,
Ryan Montbleau Band
,
STS9
,
Lotus
,
Derek Trucks
,
Susan Tedeschi
,
Gypsy Tailwind
,
The Problemaddicts
,
The McLovins
,
George Clinton & Parliament Funkadelic
,
Zappa Plays Zappa
,
The Alchemystics
,
John Brown's Body
,
Drive-By Truckers
,
She & Him
,
Grizzly Bear
,
Moonalice