Shows
Nateva
July 2-4, 2010
at Oxford County Fairgrounds in Oxford' ME
by Molly F. McGill
|
photography by Richard Gastwirt
July 11, 2010
page 1 of 4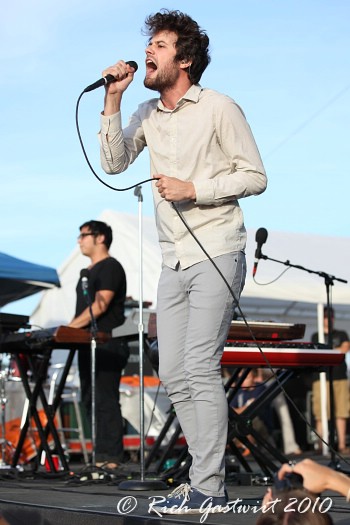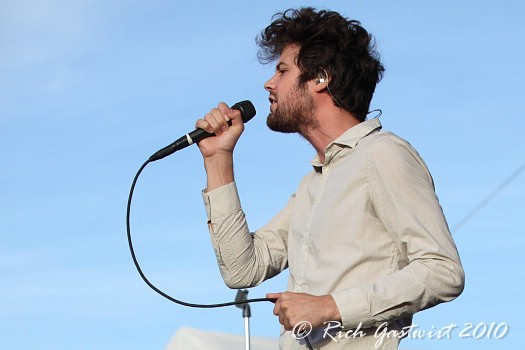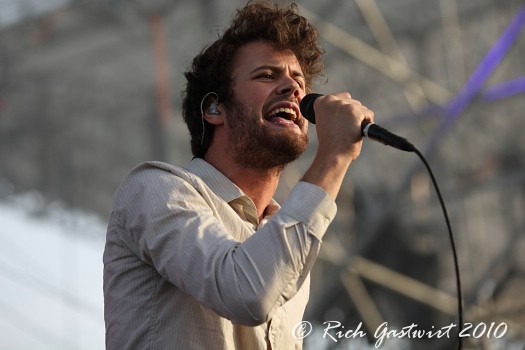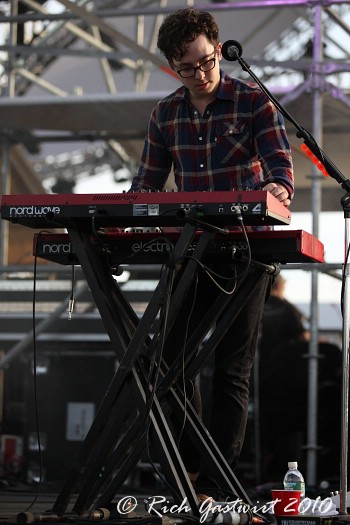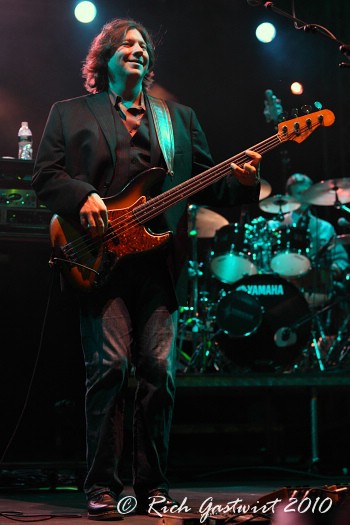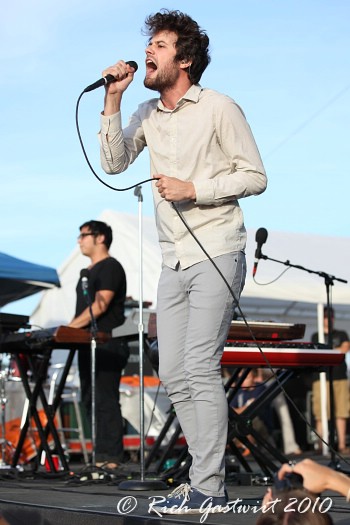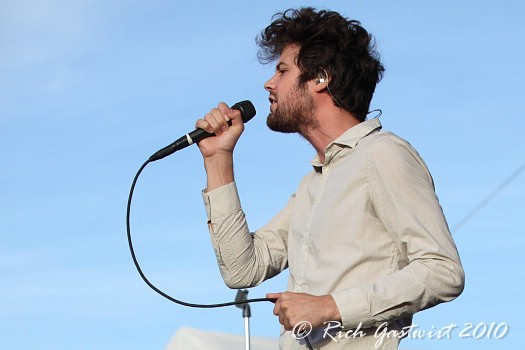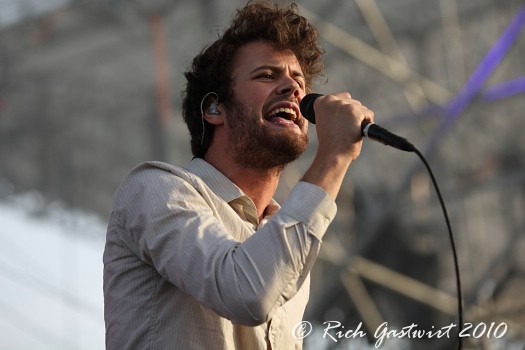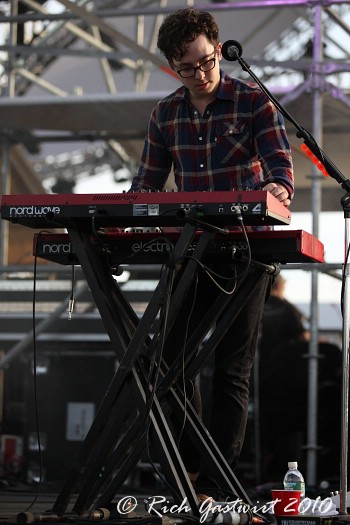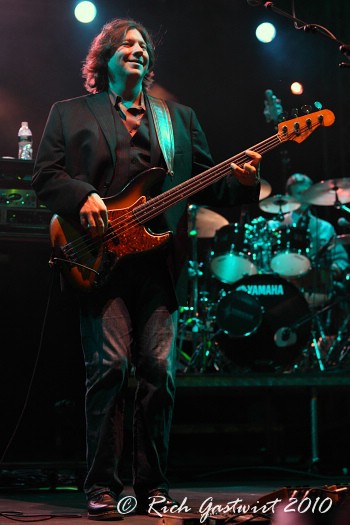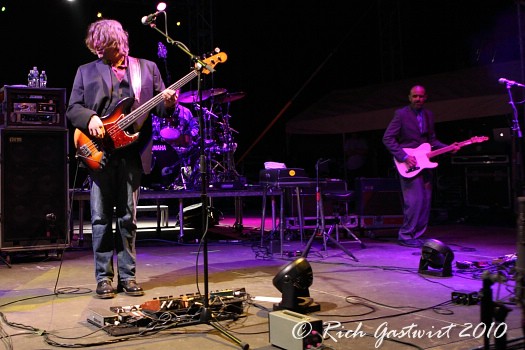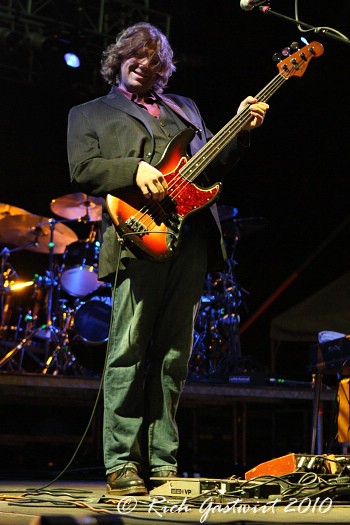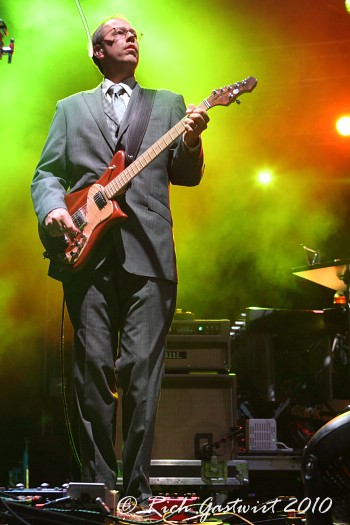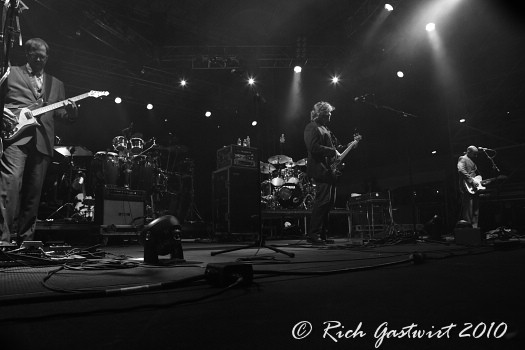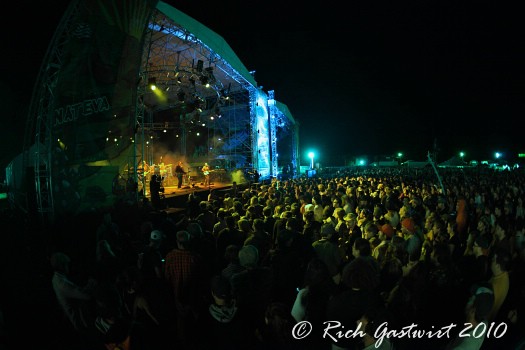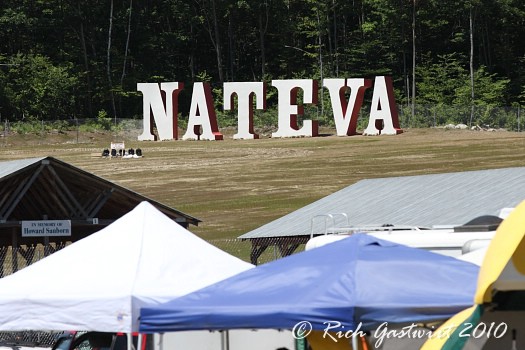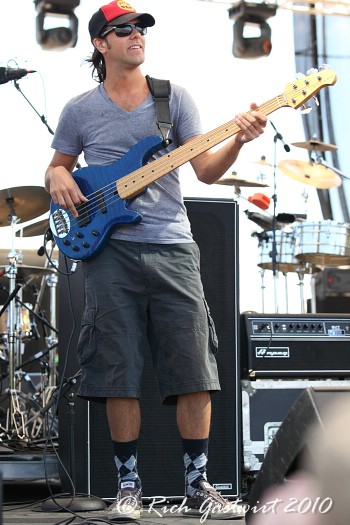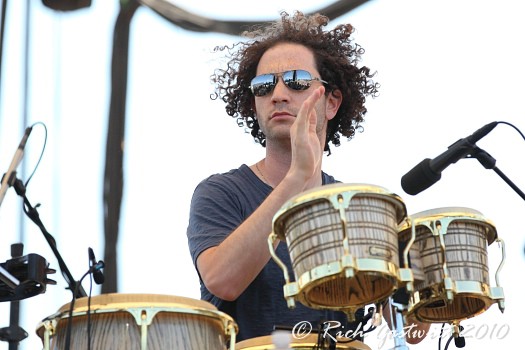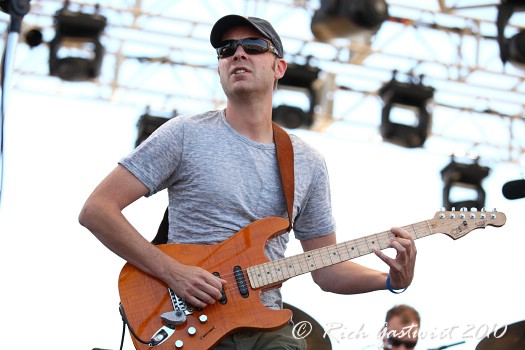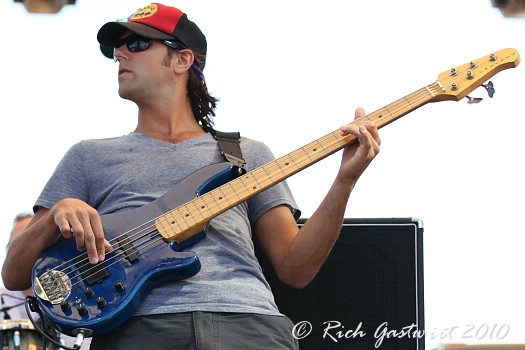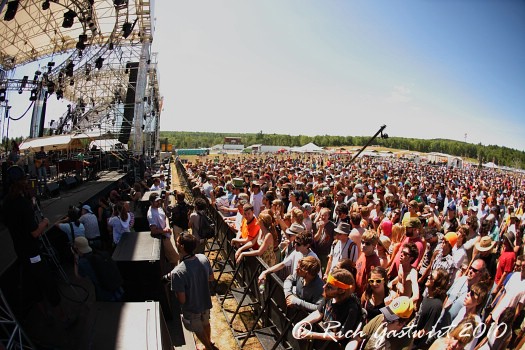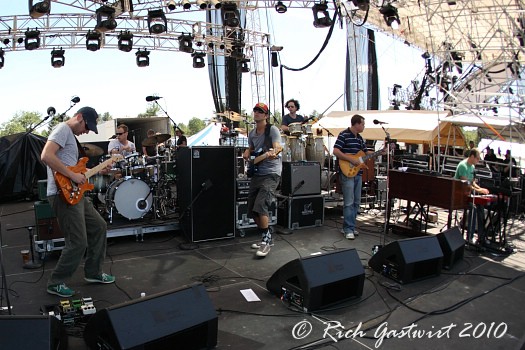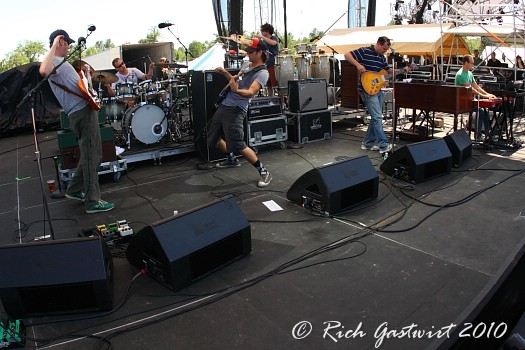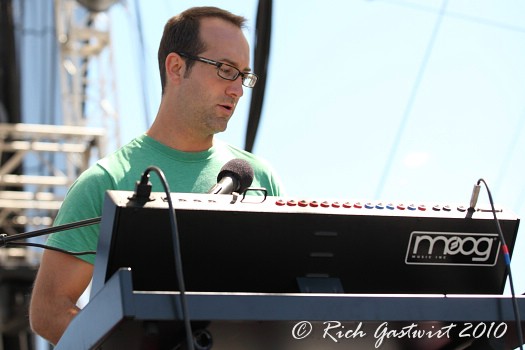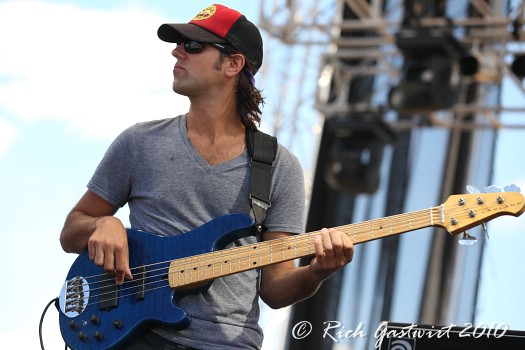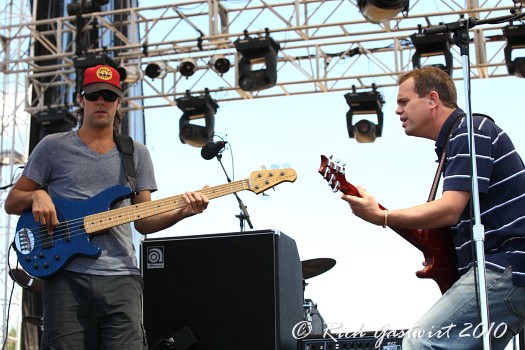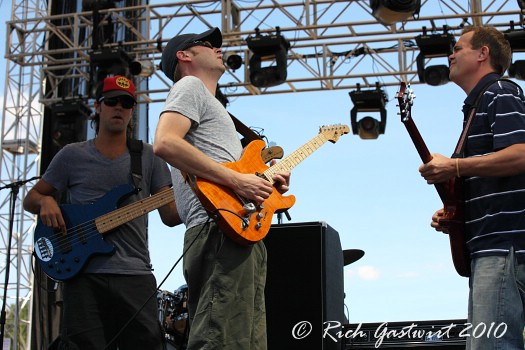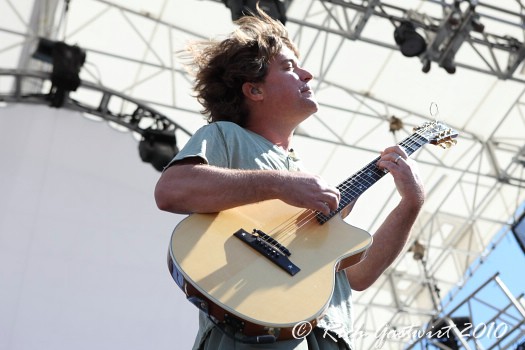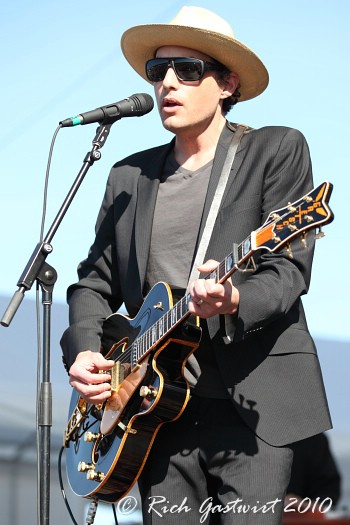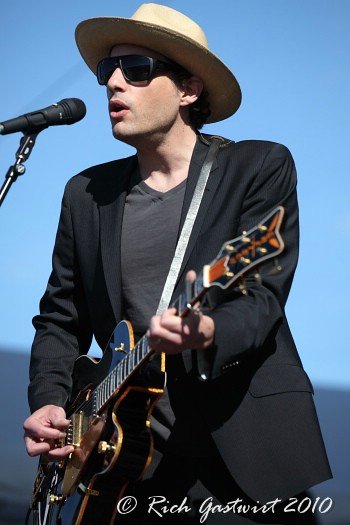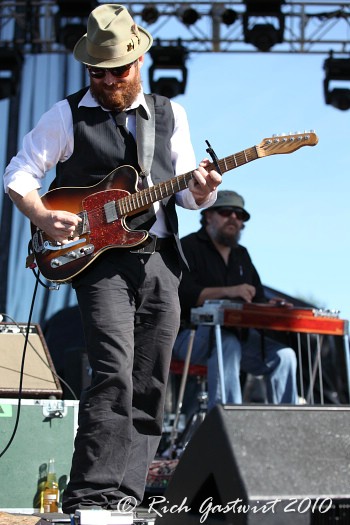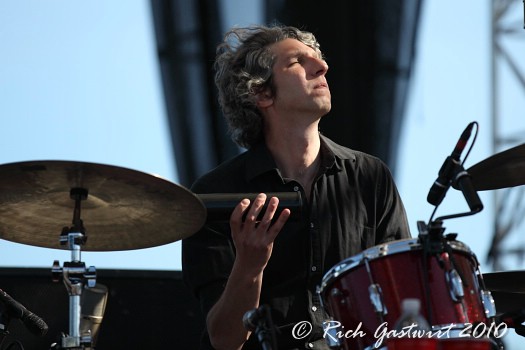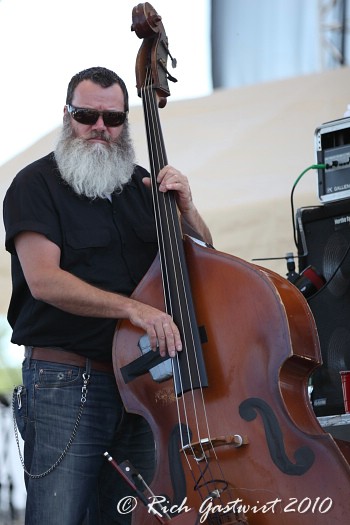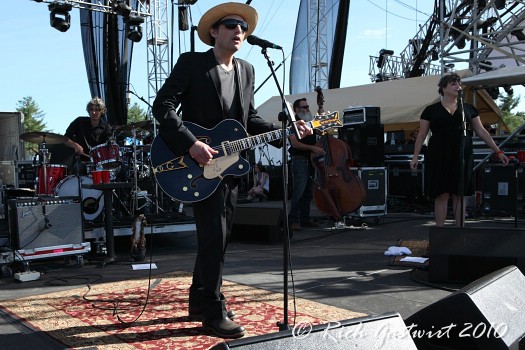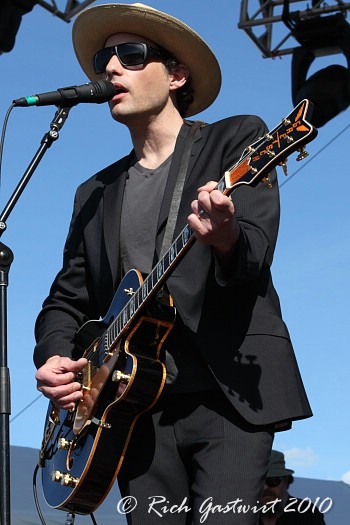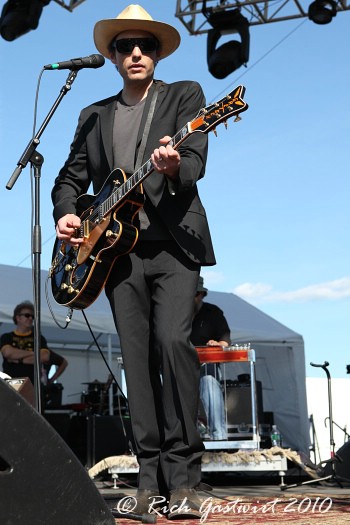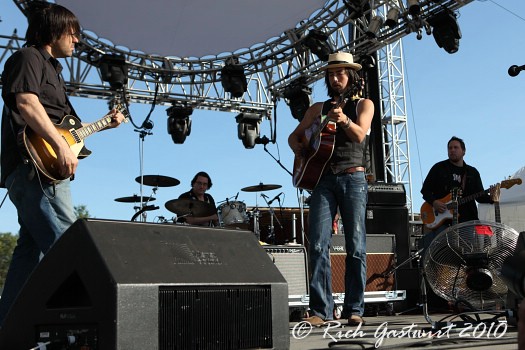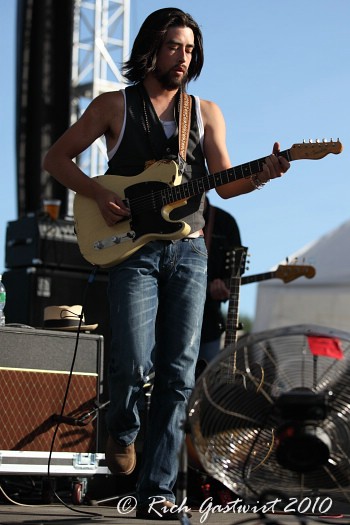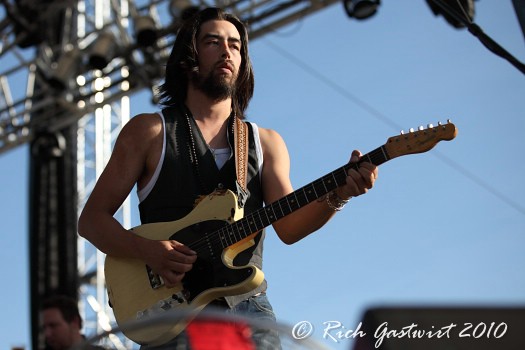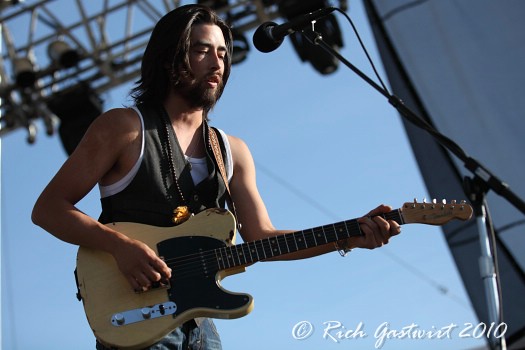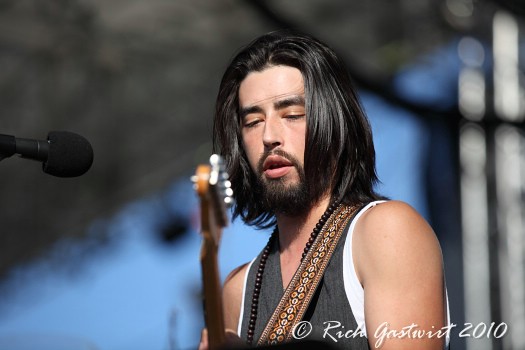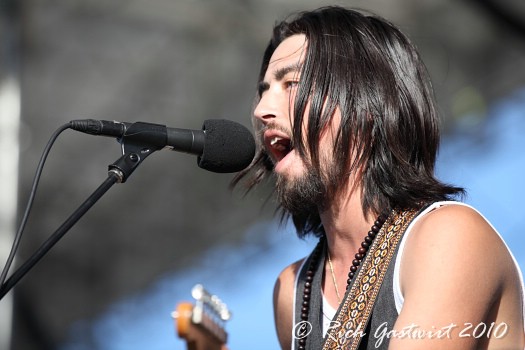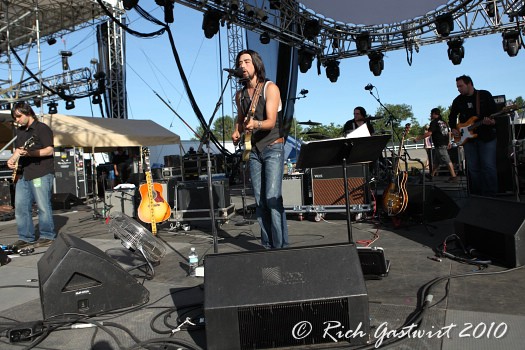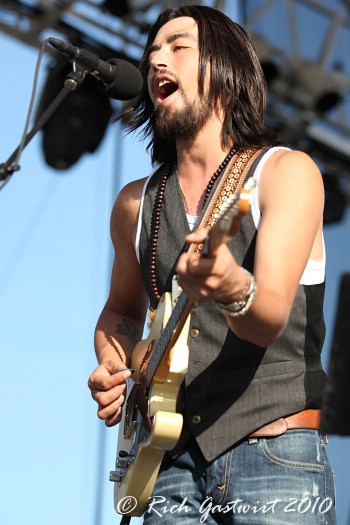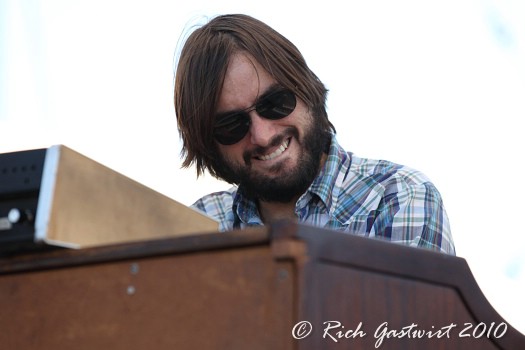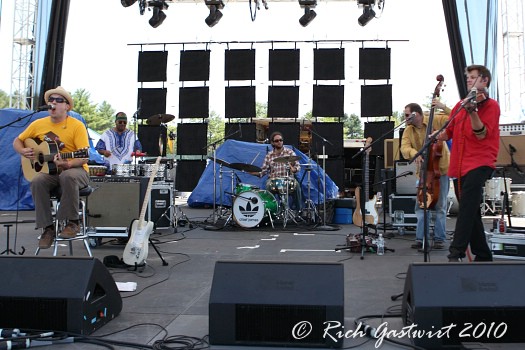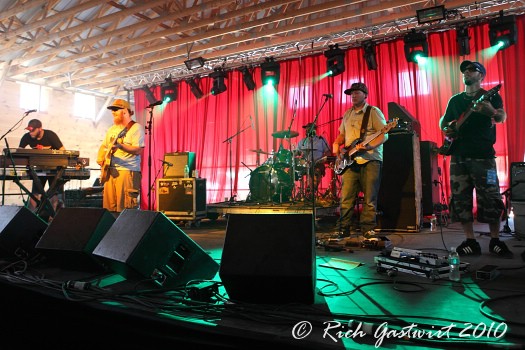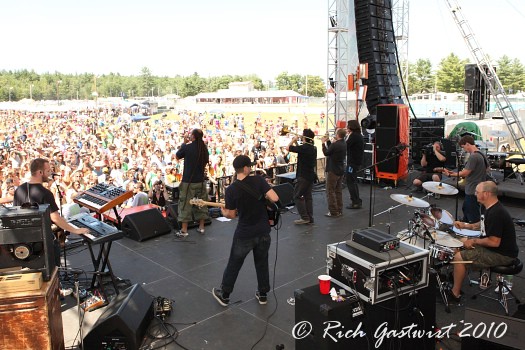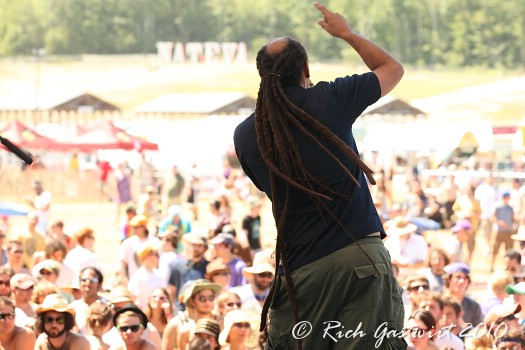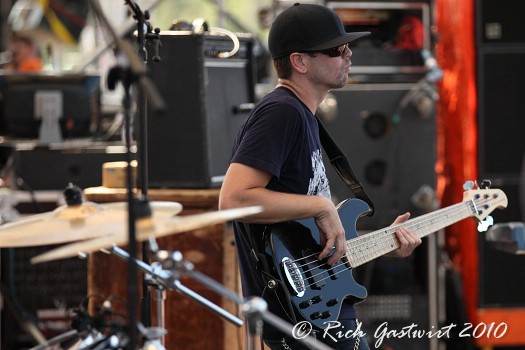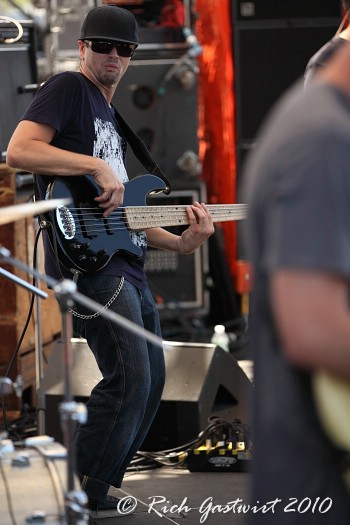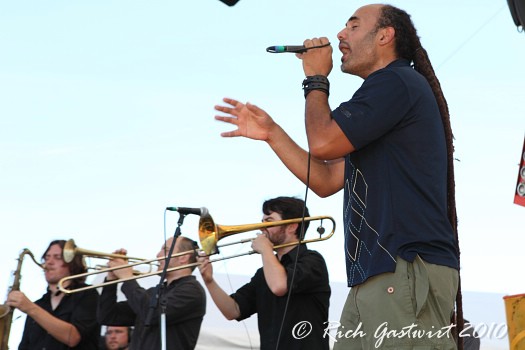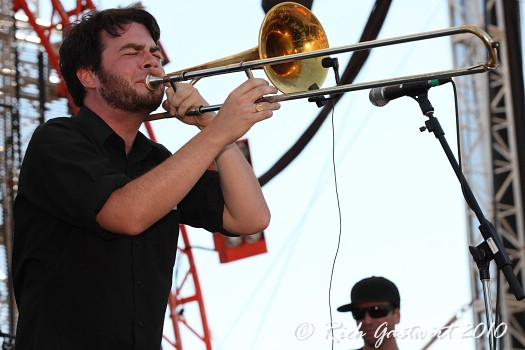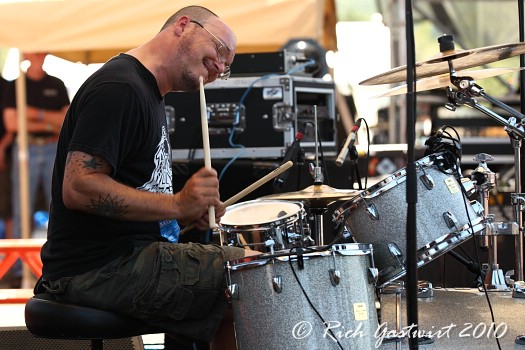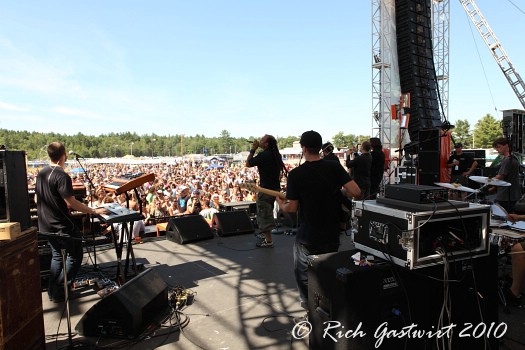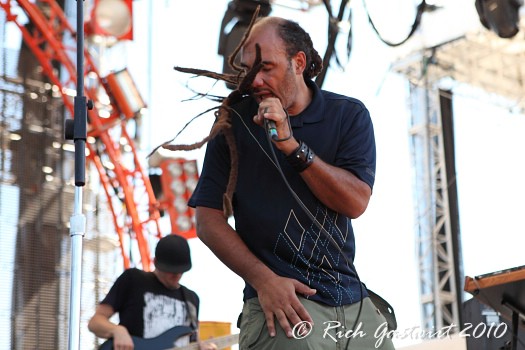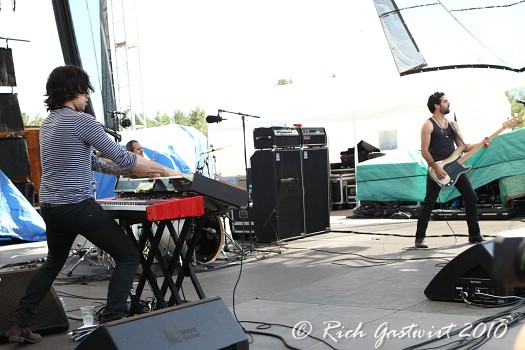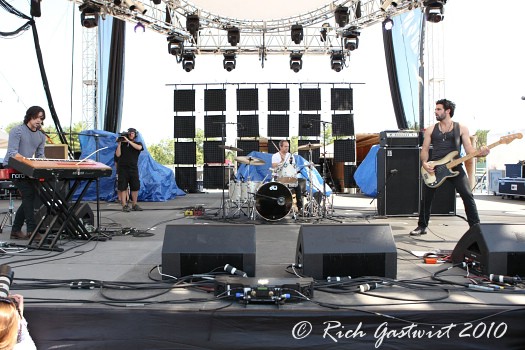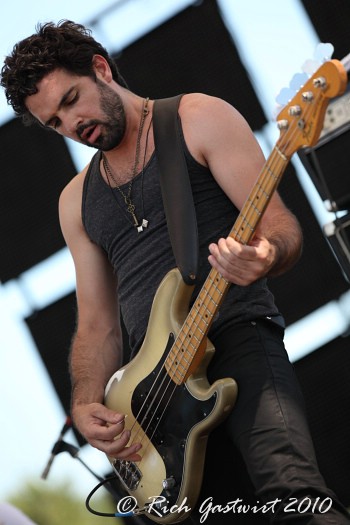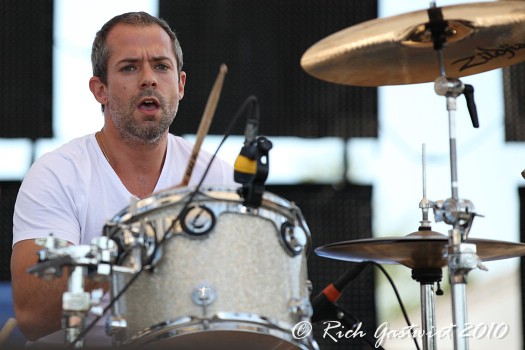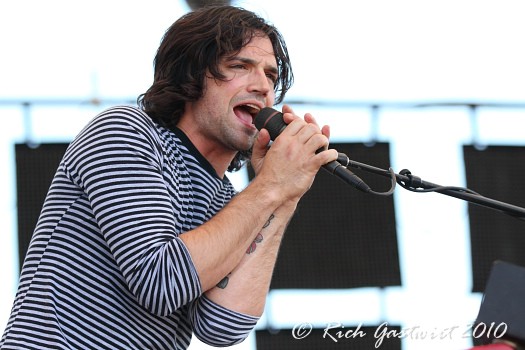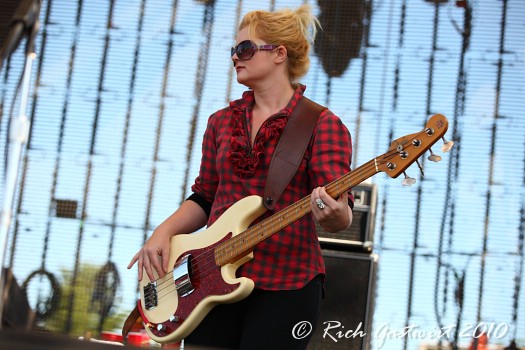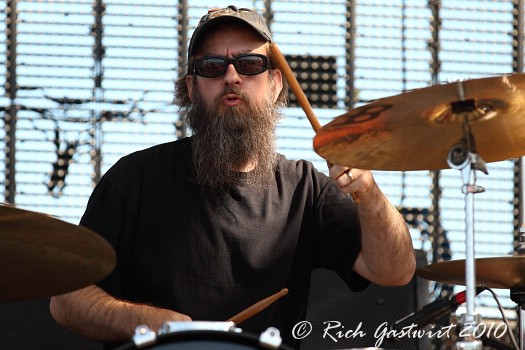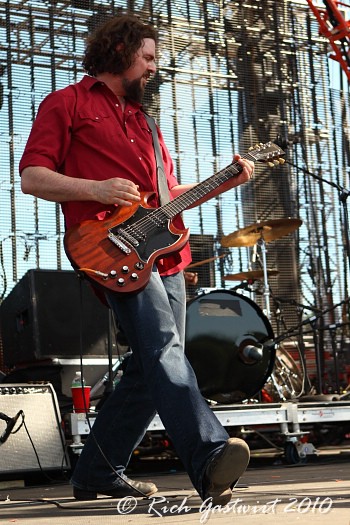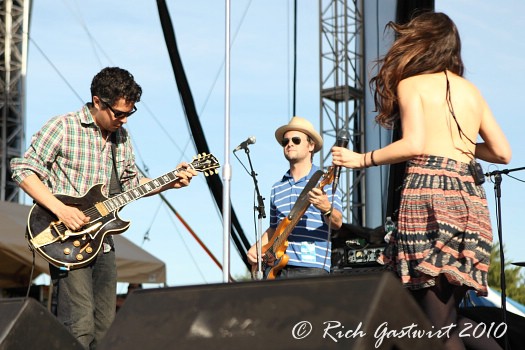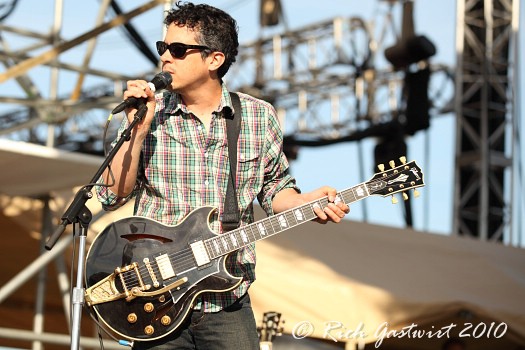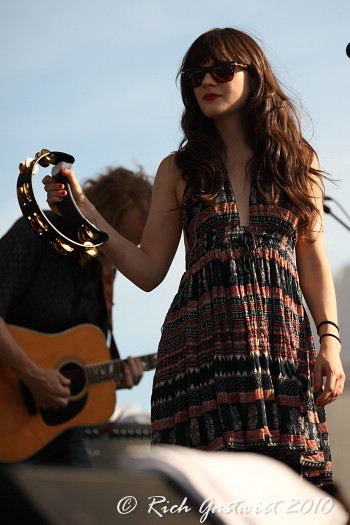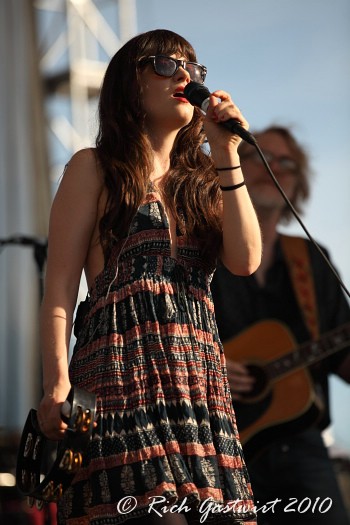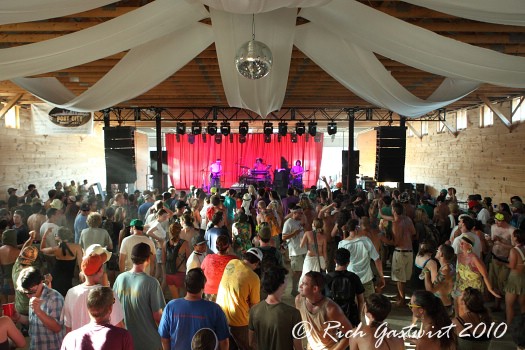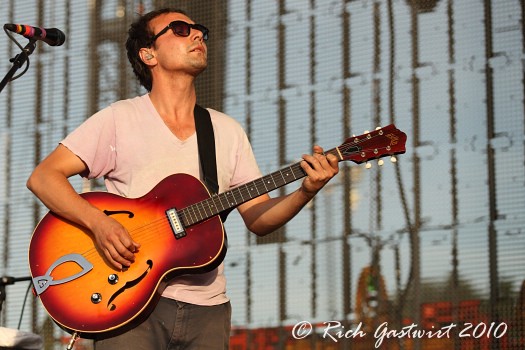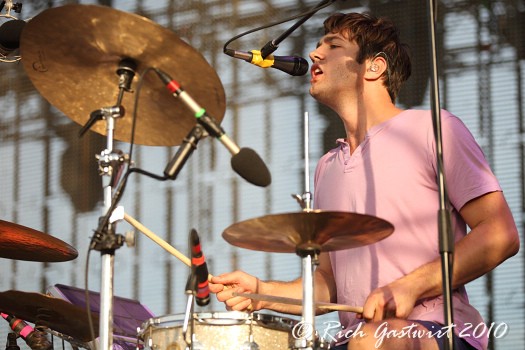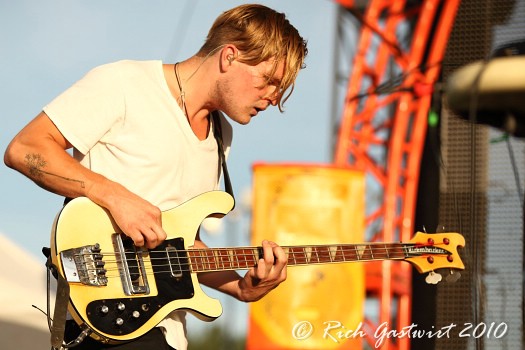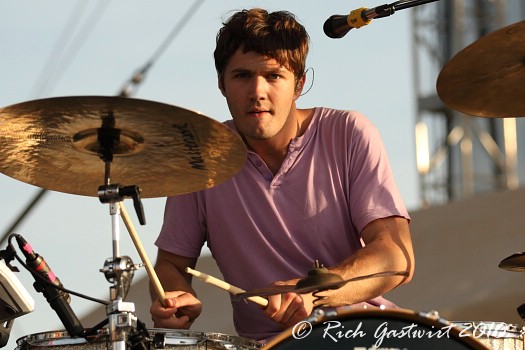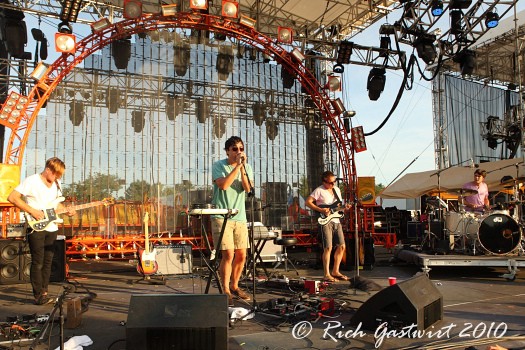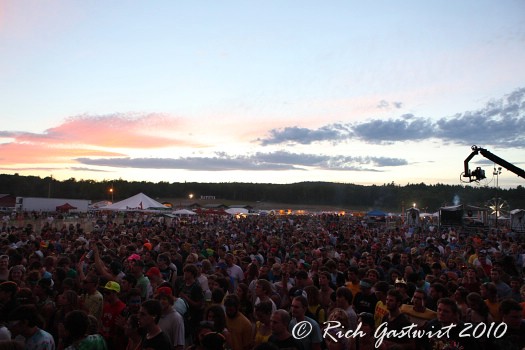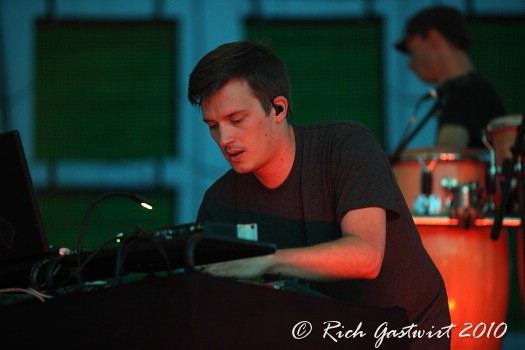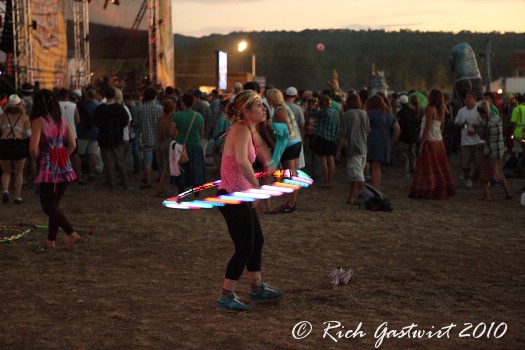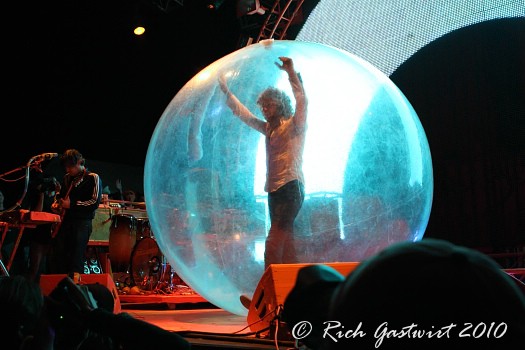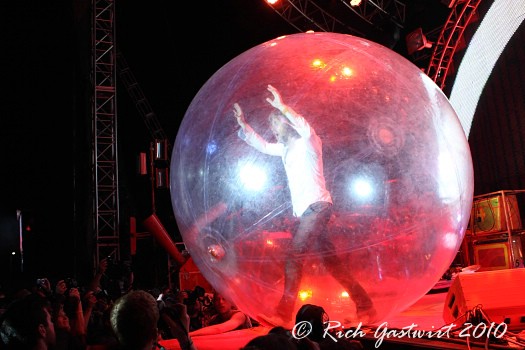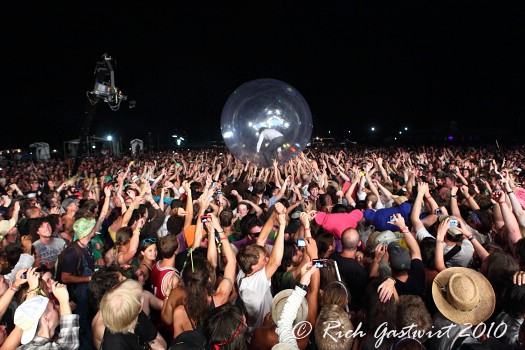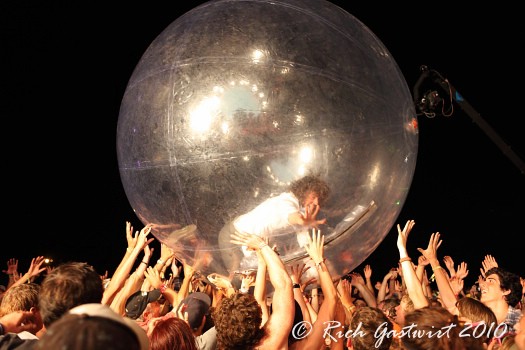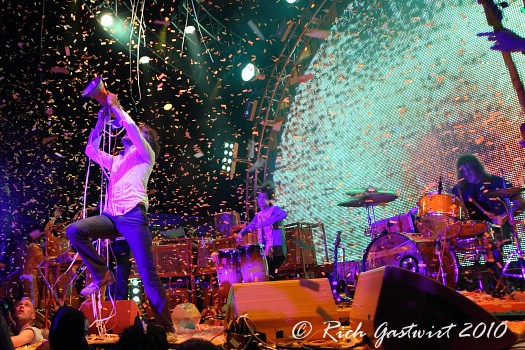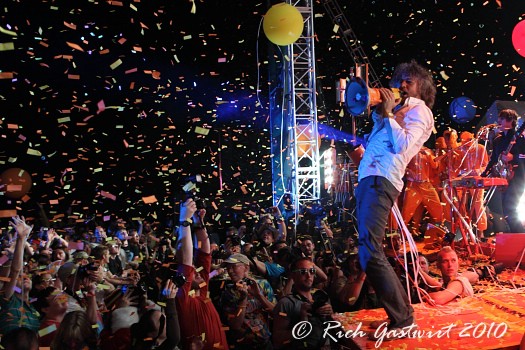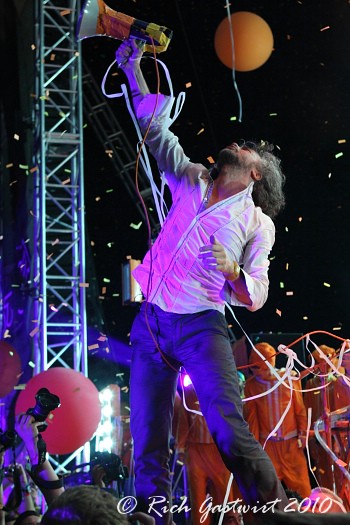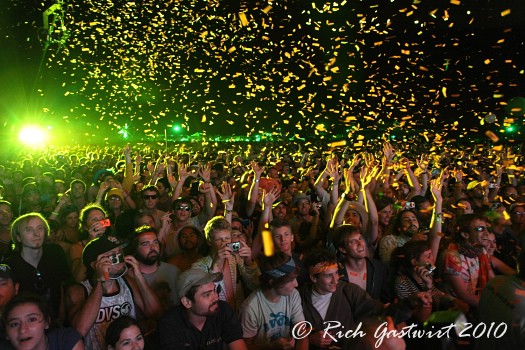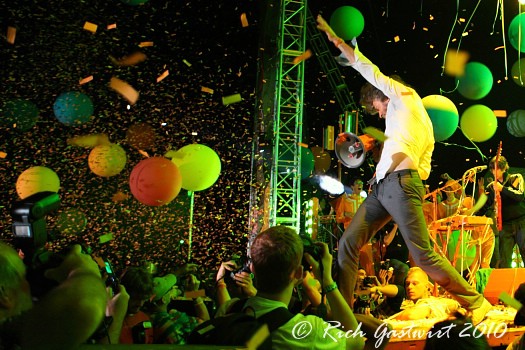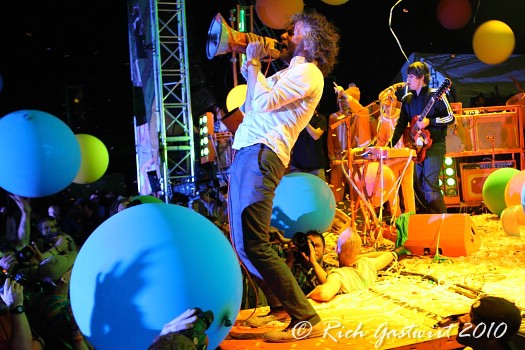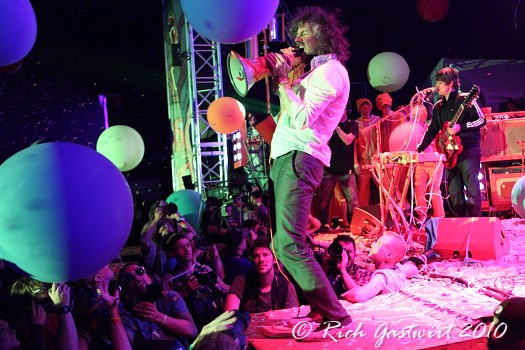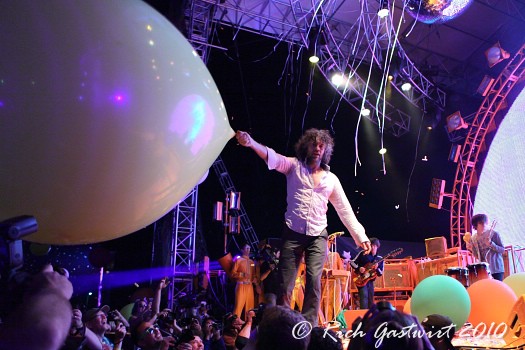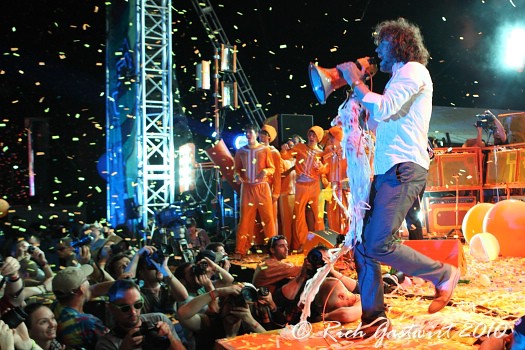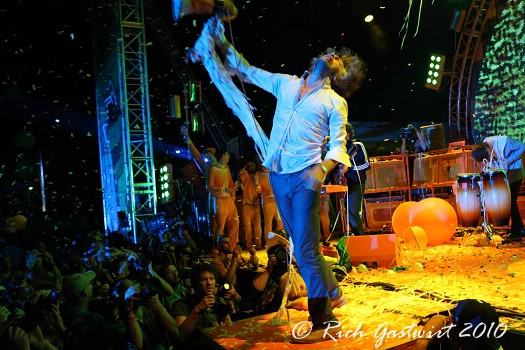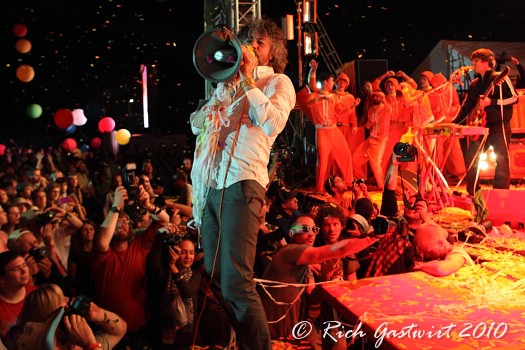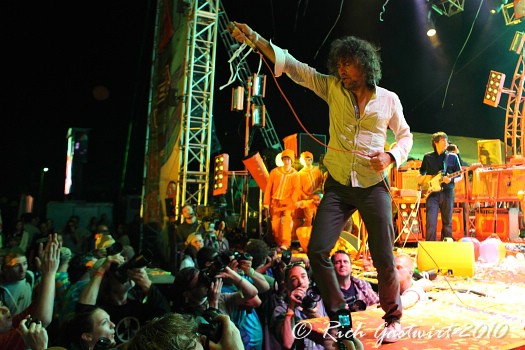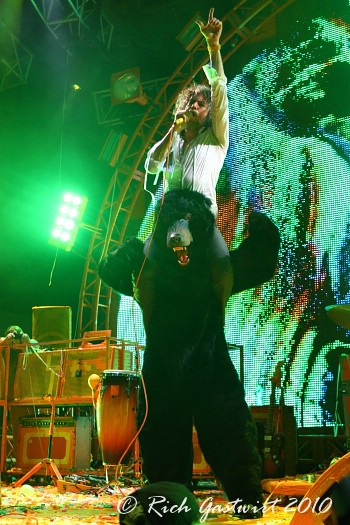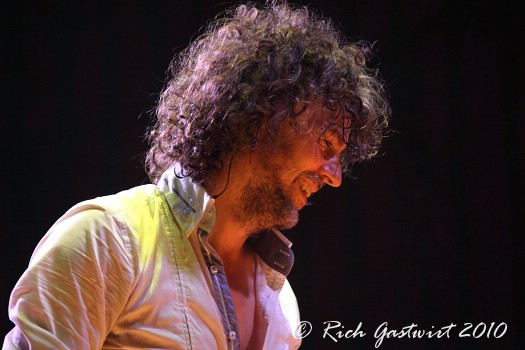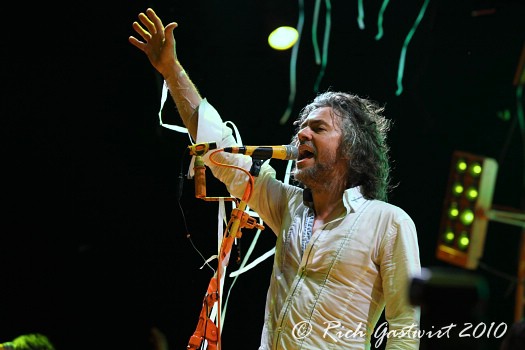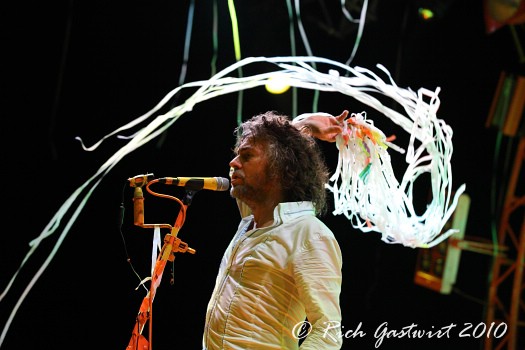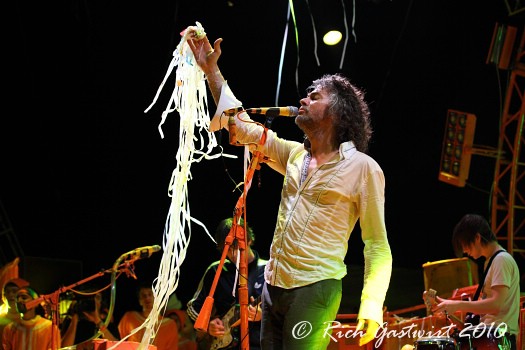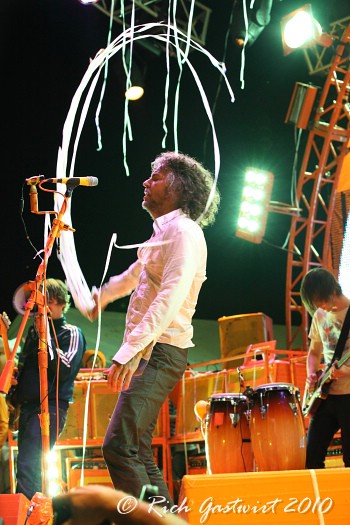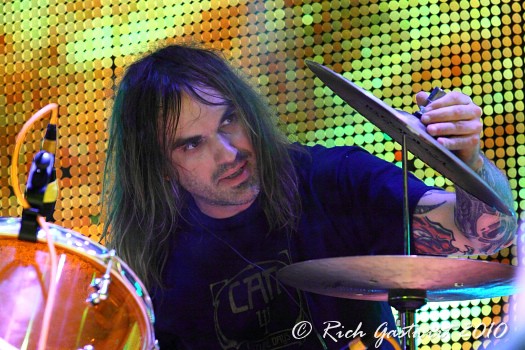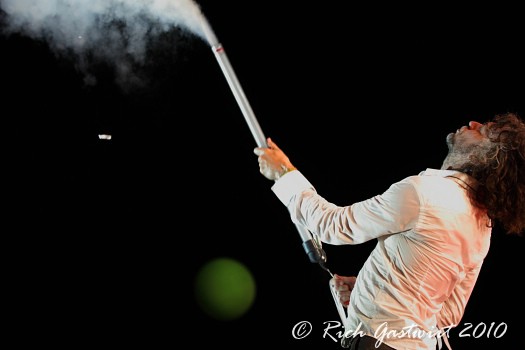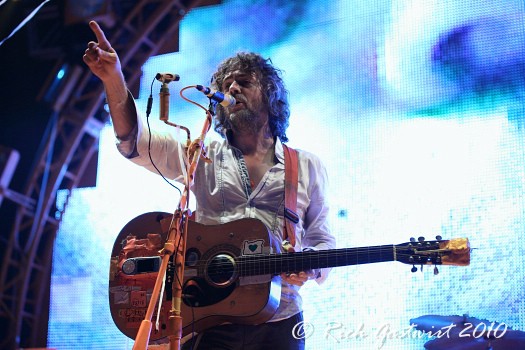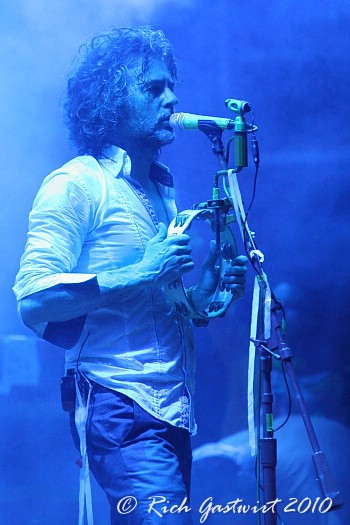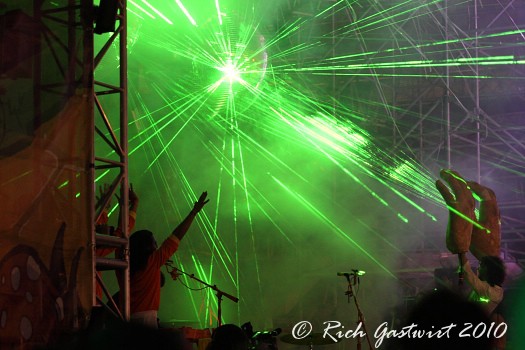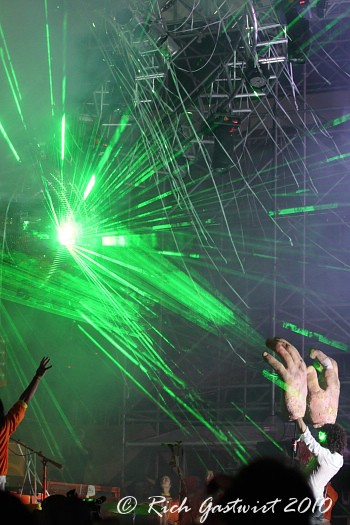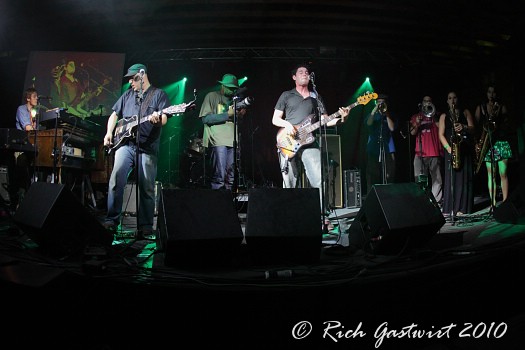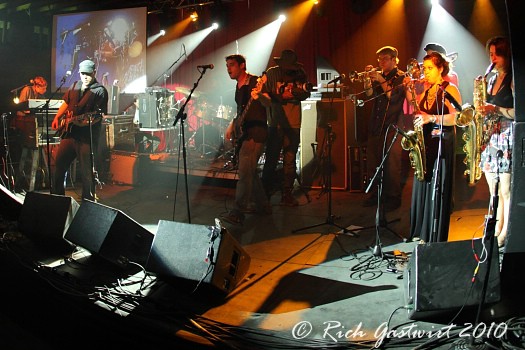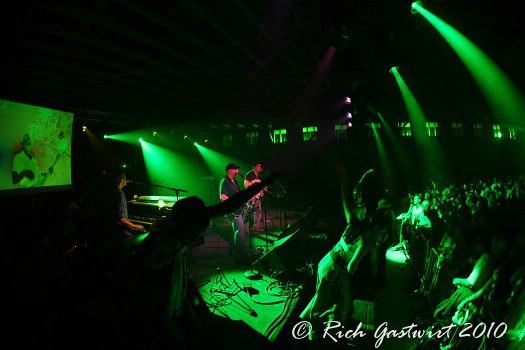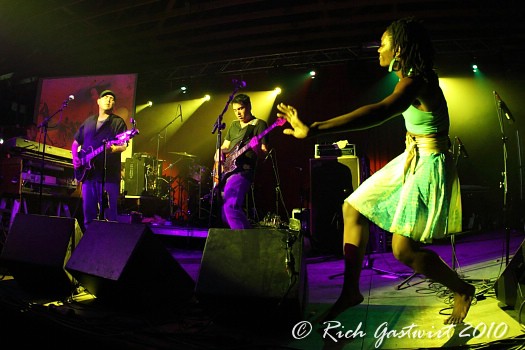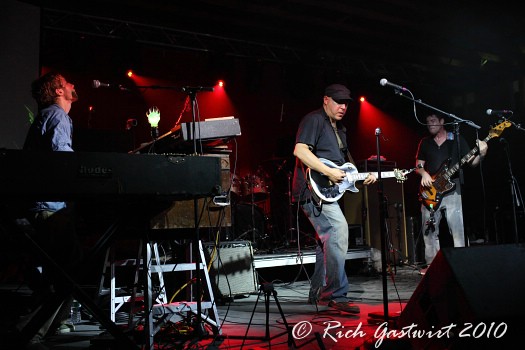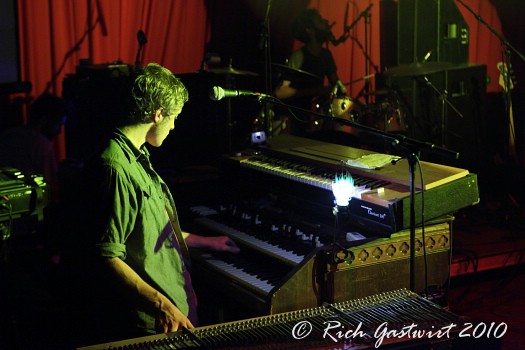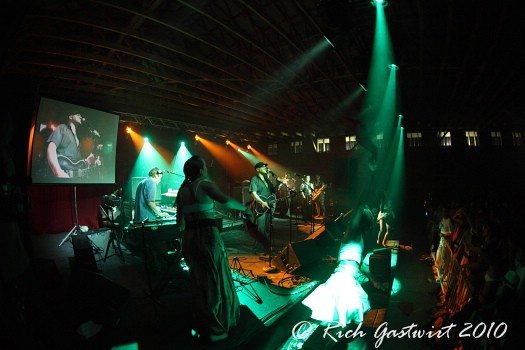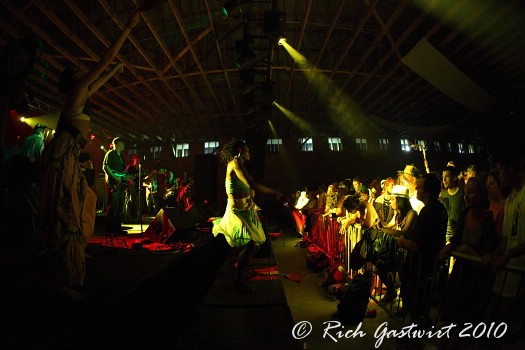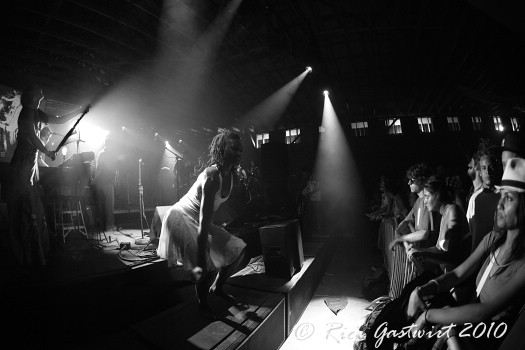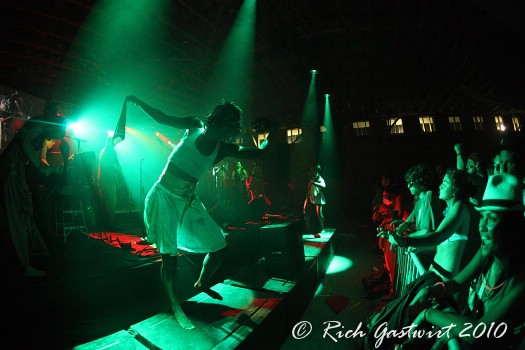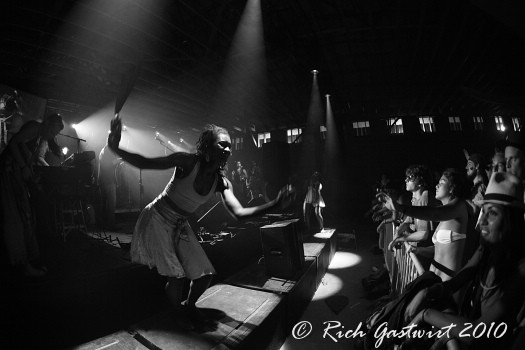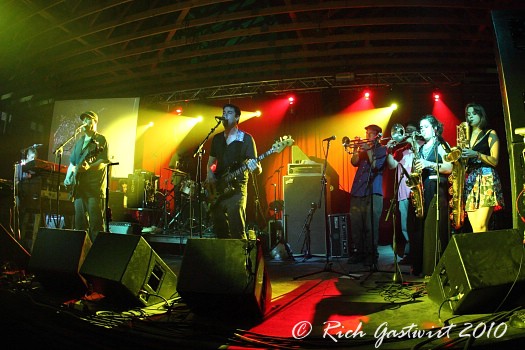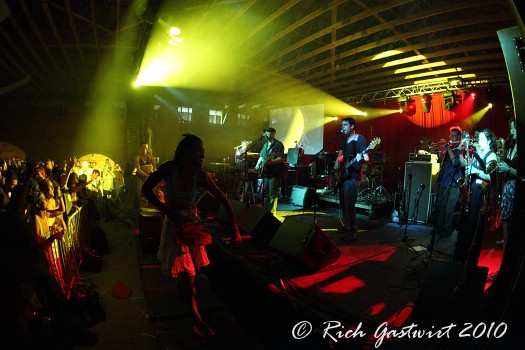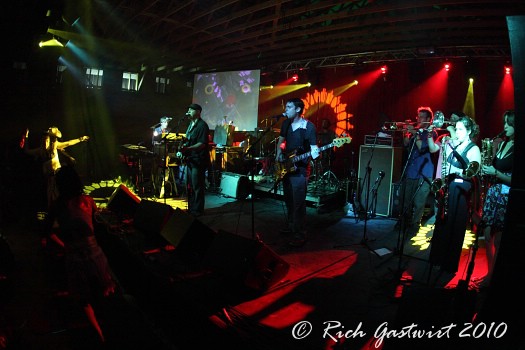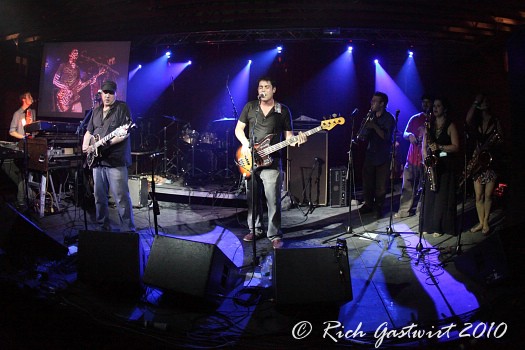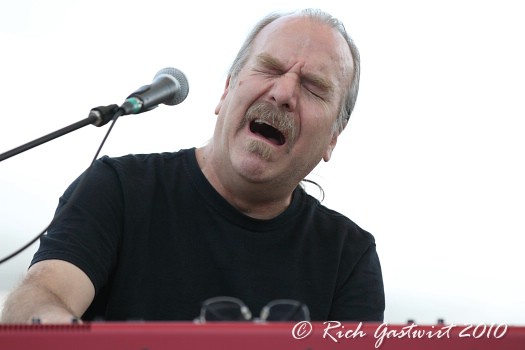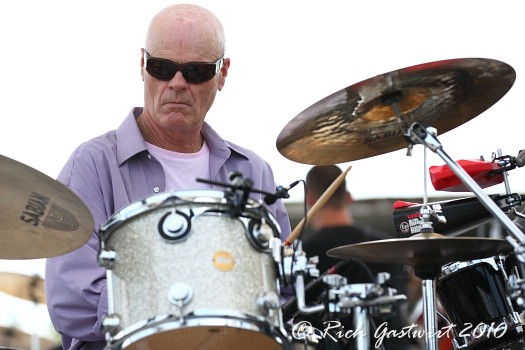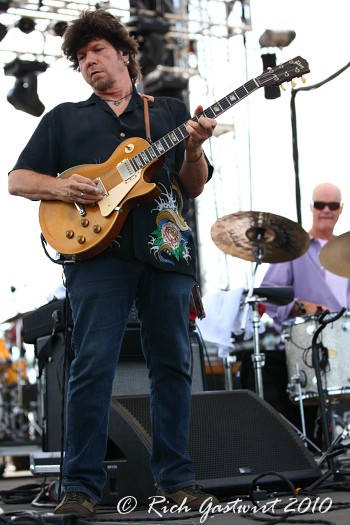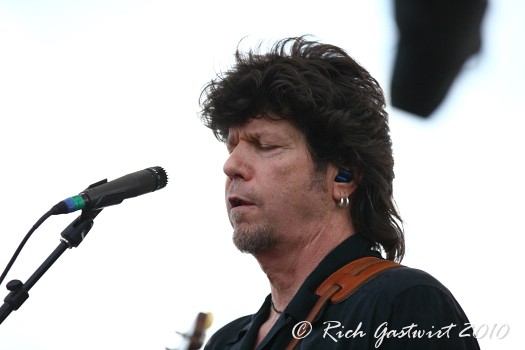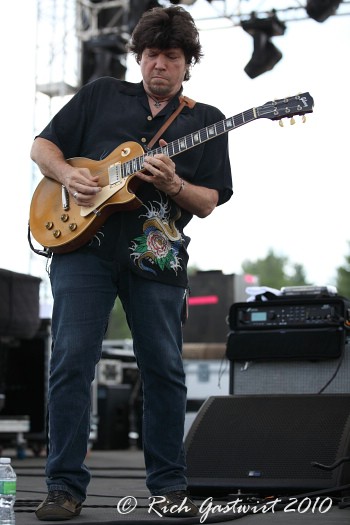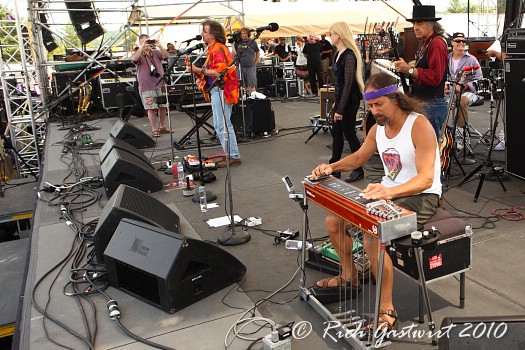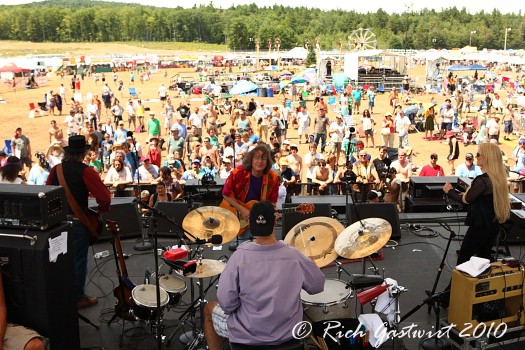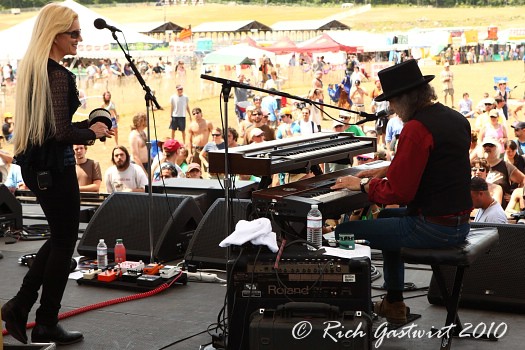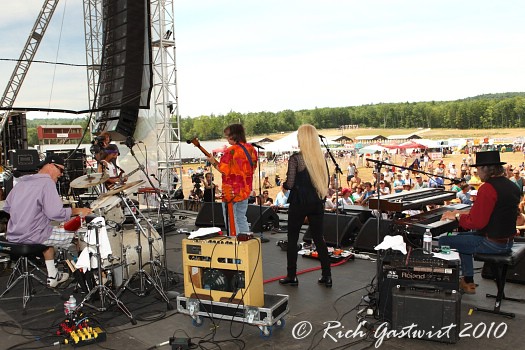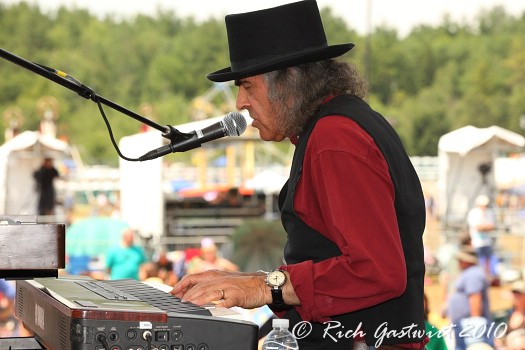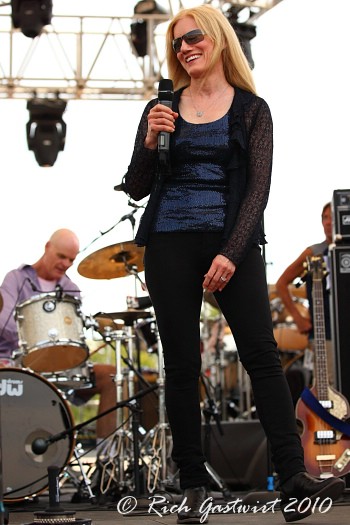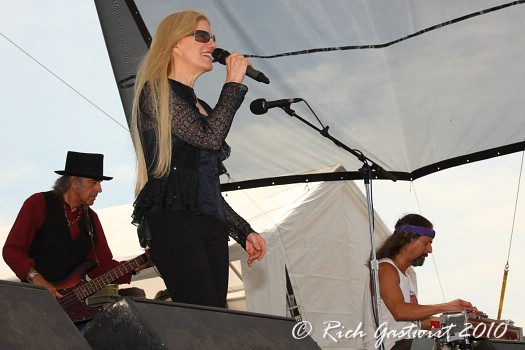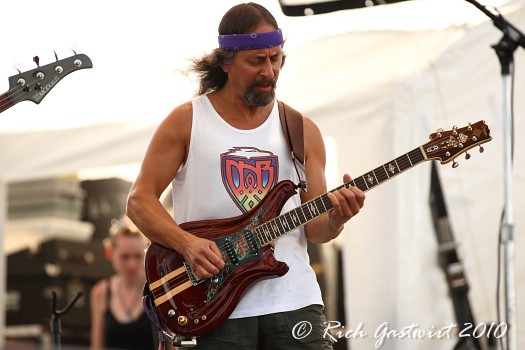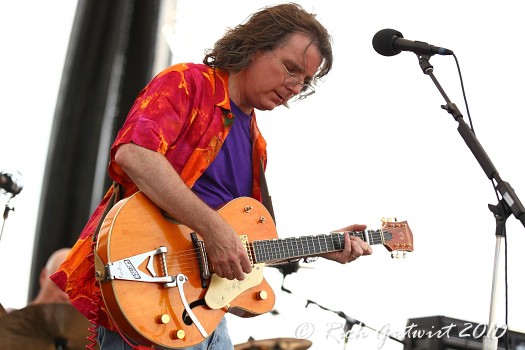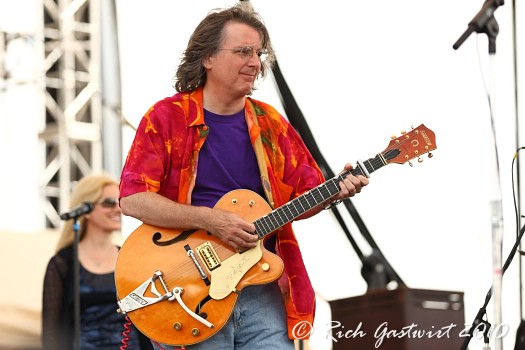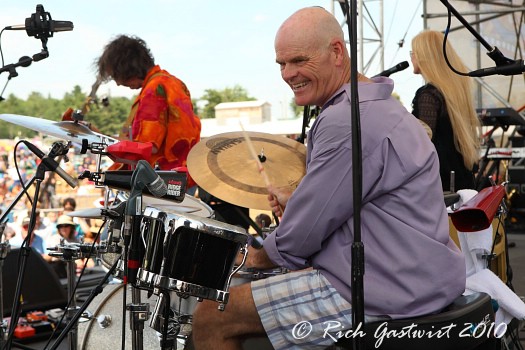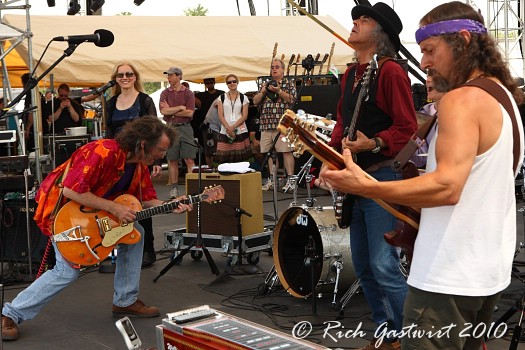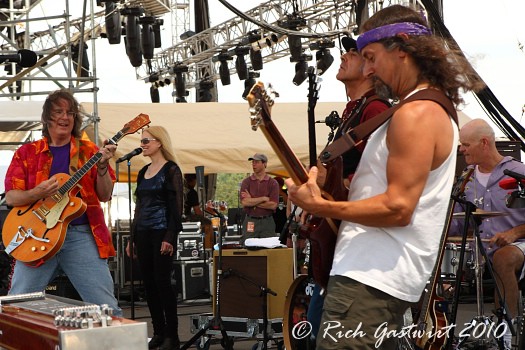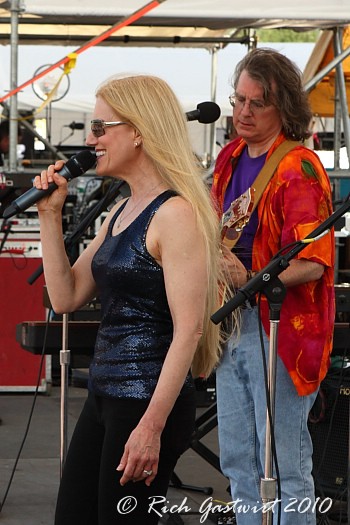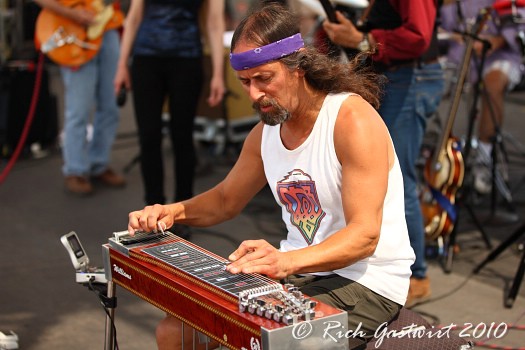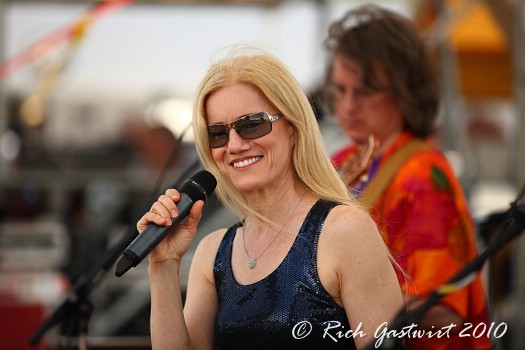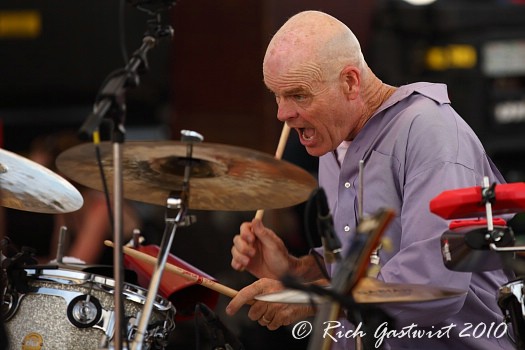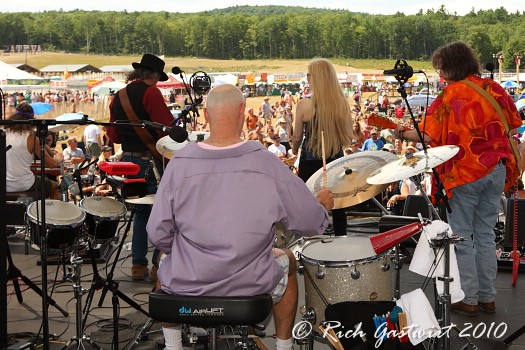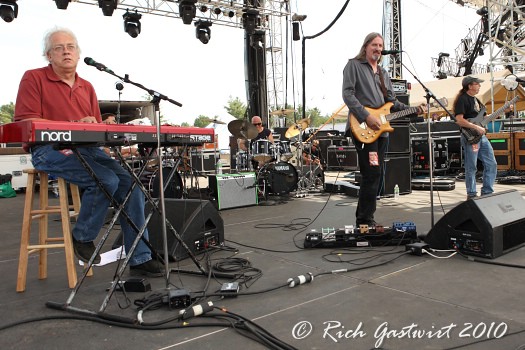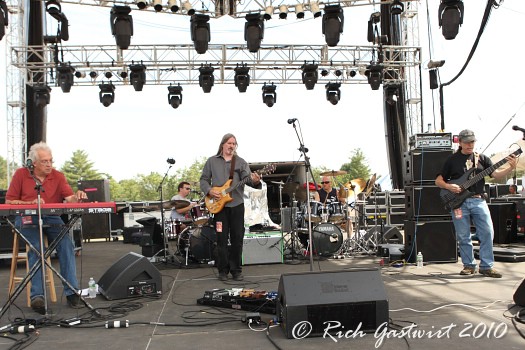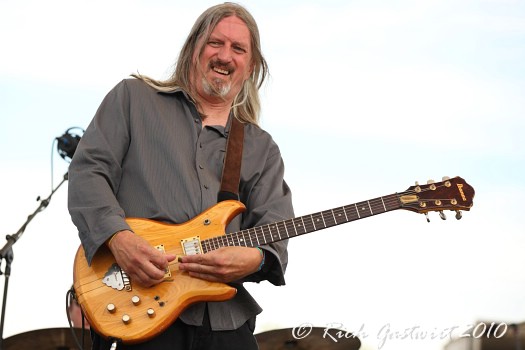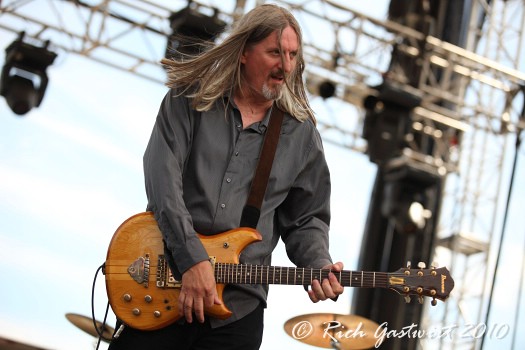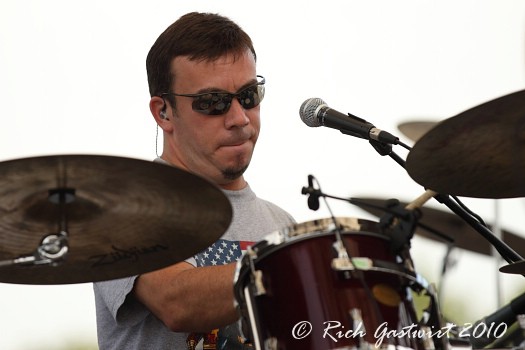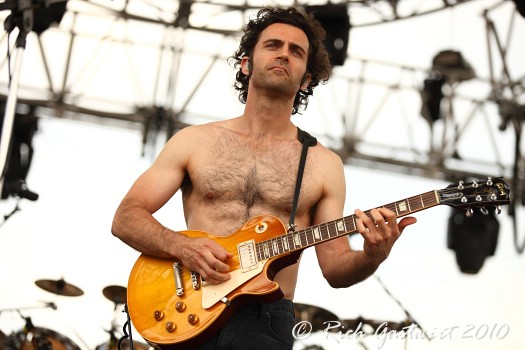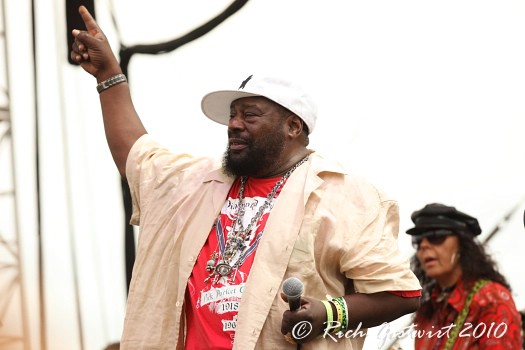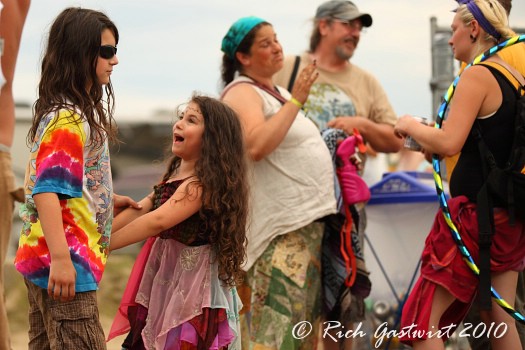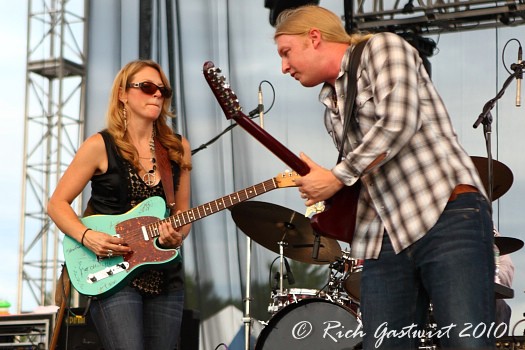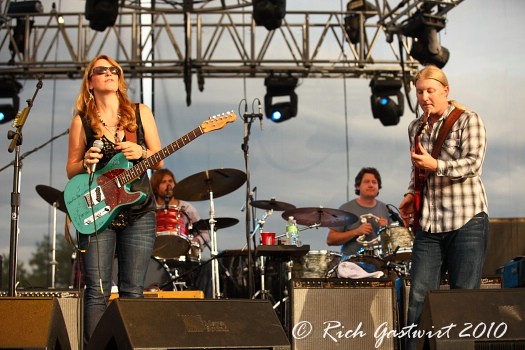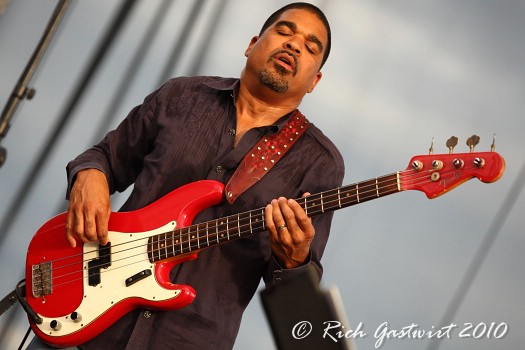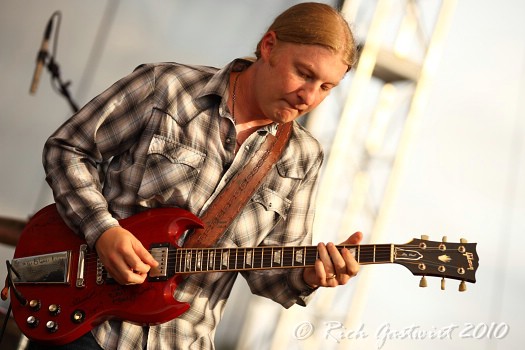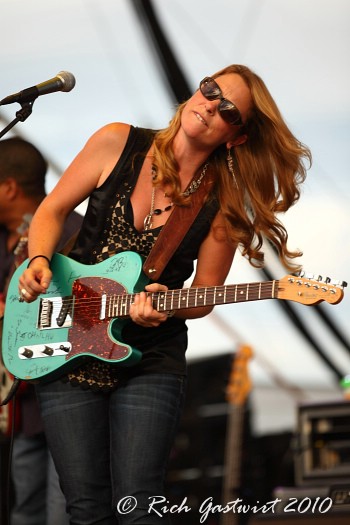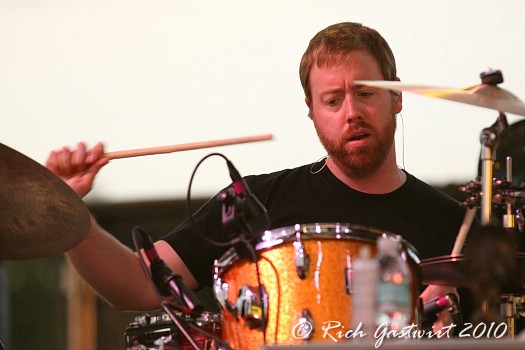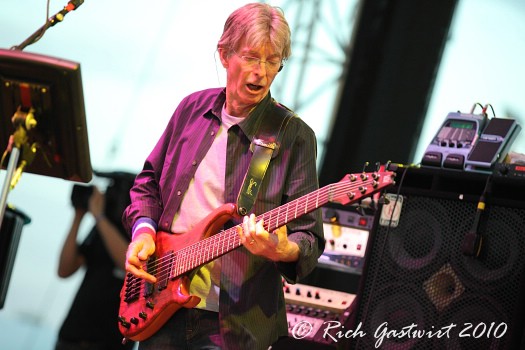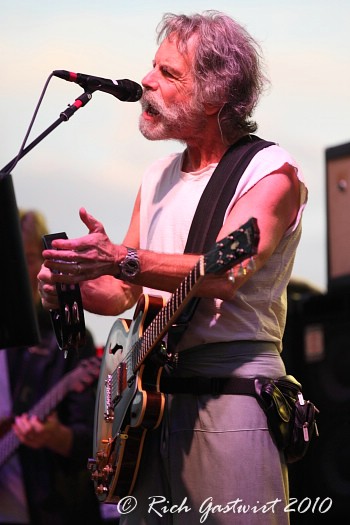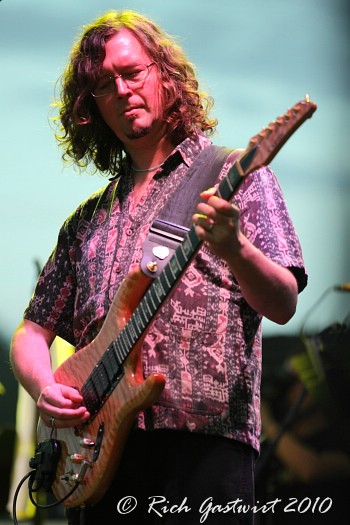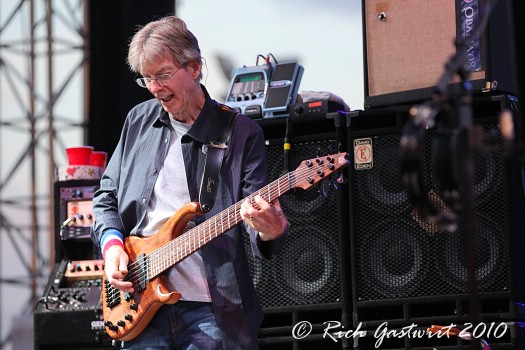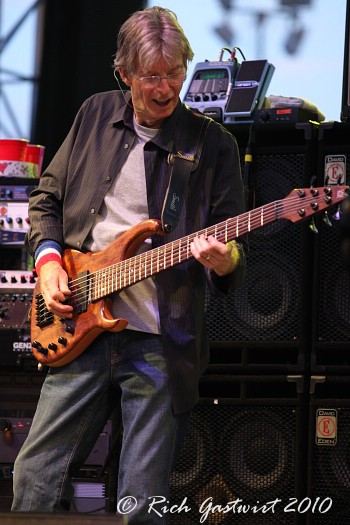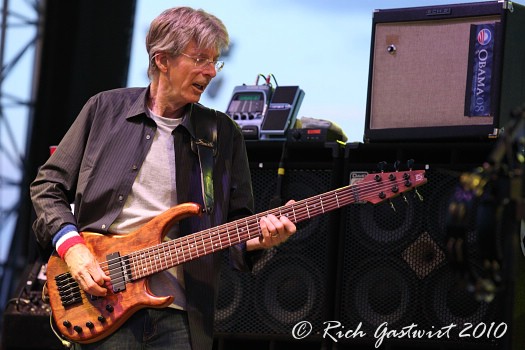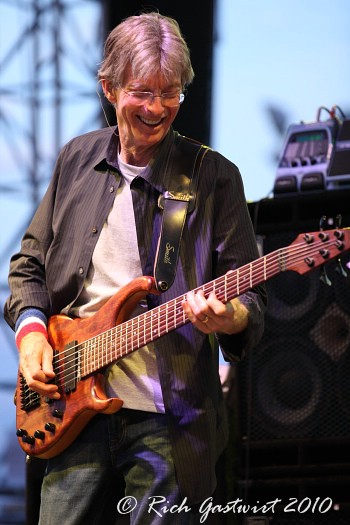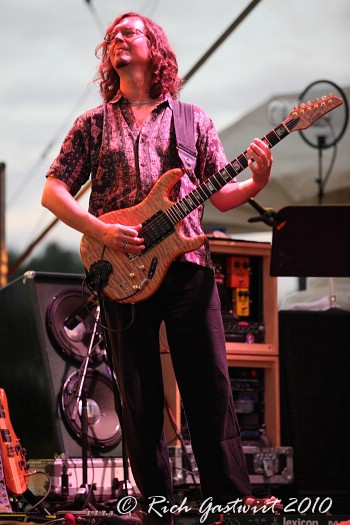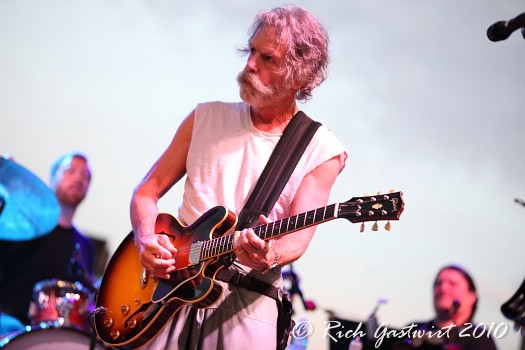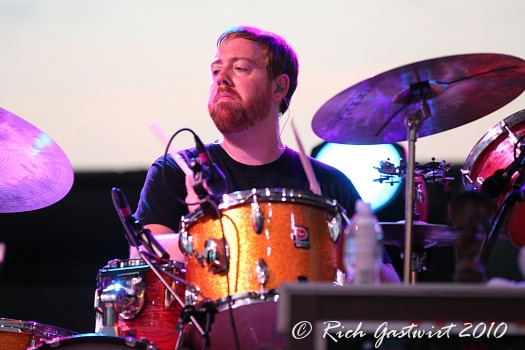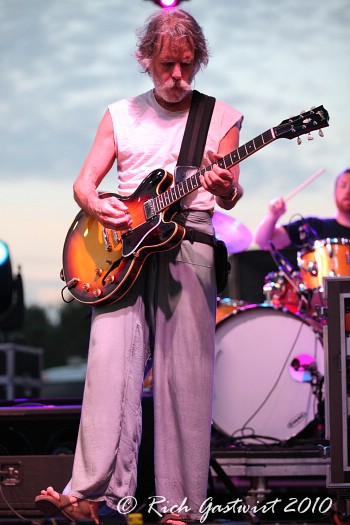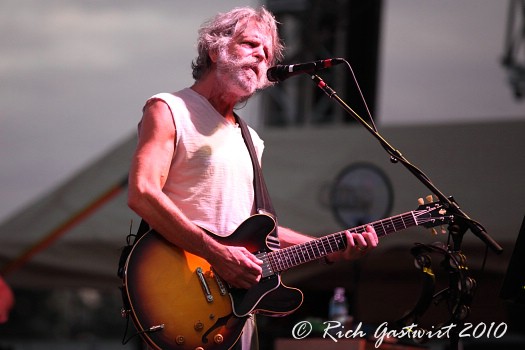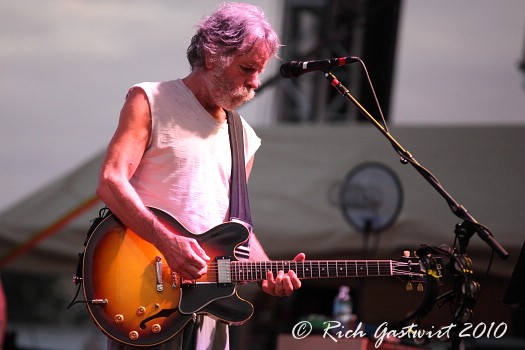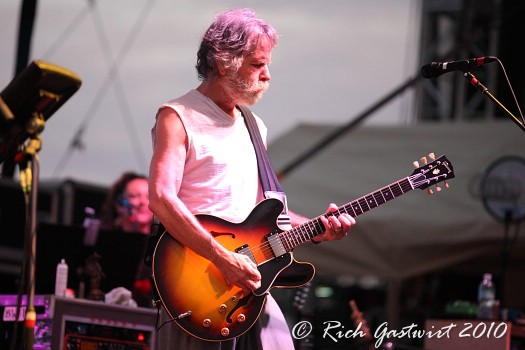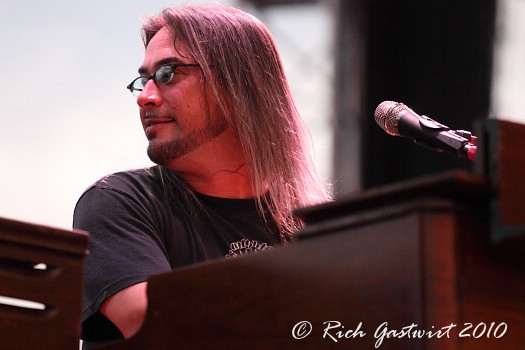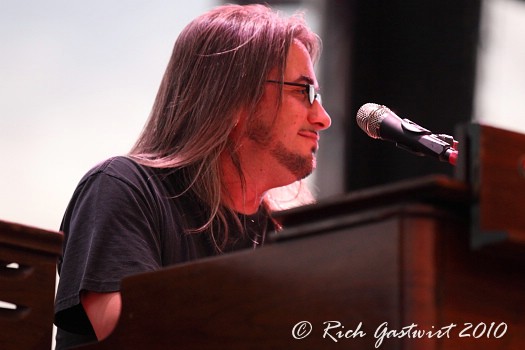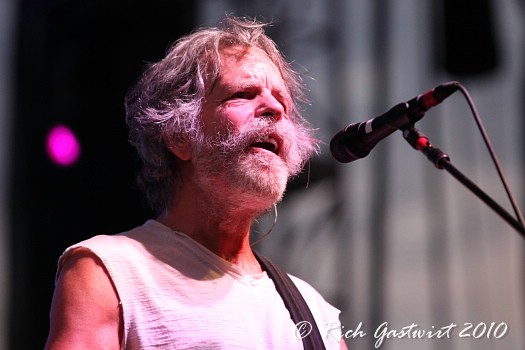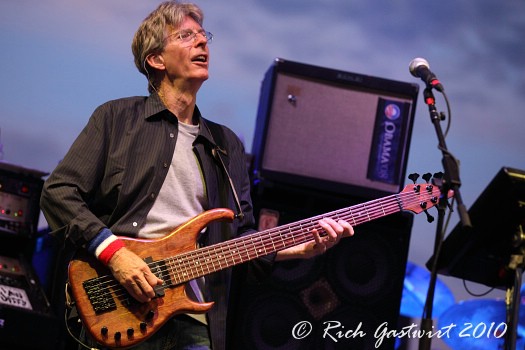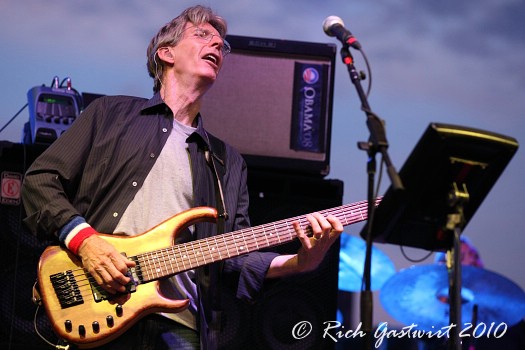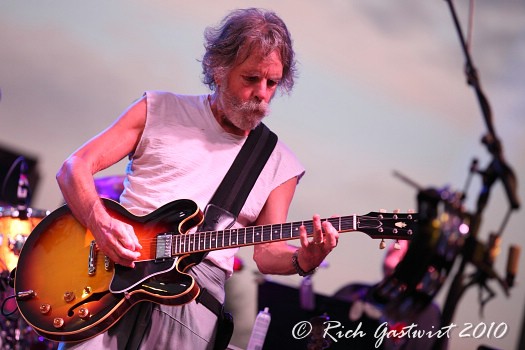 When I first heard that my home state of Maine was going to be host to the Nateva Music Festival' I was equal parts anxious' excited and hesitant. There are always kinks to work out and wrinkles to iron in the first year of a festival' and I couldn't help but wonder how prevalent those missteps would be or how obvious a foil would unravel itself to happy festival goers. Basically' would first-time organizer/promoter Frank Chandler be able to pull it off in year one?
The resounding answer to my uncertainties: Yes.

Held July 2 to 4' this was to be a Fourth of July extravaganza the likes of which have not been seen in Oxford' Maine' since the Grateful Dead visited twenty-two years ago on July 3' 1988. Appropriately'
Furthur
' featuring former G.D. band members Phil Lesh and Bob Weir' were to headline the cumulative night and the visually delightful
Flaming Lips
were Saturday's big draw. In all over 50 bands would grace the three stages (four if you count the stage that only opened late night) in what patrons called an "unbelievable event."
The Early Bird Gets the Camping Spot
As if three nights of camping weren't enough' the Nateva crew decided to open up the grounds for an additional $20 charge per car to get in early and stake out a spot. Those that had on-site camping tickets were able to arrive and post-up in the cool evening air to avoid the surge of travelers banging on the entrance gates in the morning.
The 100-acre Oxford Fairgrounds' usually used for county fairs and 4-H club gatherings complete with stables for the show animals and large barns for what I can only imagine must be pig wrestling and cow-pie bingo' were transformed into artsy festival grounds. Even nearby Oxford Plains Speedway where demolition derbies usually attract local racecar fans was bedecked for its use as an off-site camping and parking satellite for overflow.
Large cut-out letters spelled out the festival name atop a hill in Hollywood-like style that overlooked the two "Maine" stages that sat side-by-side in the middle arena. A yellow and blue 1960s ferris wheel' oodles of merch tents' food vendors and even a central circle of illuminated telephone poles within the Maine area gave the usually boring field a proper festival makeover.
I made my way to the Port City Music Hall Stage to see opening act Gypsy Tailwind. The barn-cum-stage offered a welcome respite from the blaring post-afternoon sun and sporadic showers' but it appeared that festival goers were still setting up their respective home-bases because only a few dozen people were on-hand to hear the local Portland' Maine-based band.
Singer Amanda Gervasi (lead vocals/guitar/ukulele) cooed sweet Americana and alternative country with an earthy' soulful sound joined by Daniel Connor (lead vocals/guitar) and backed by a full band.

"It feels really good to be the first band opening up at Nateva'" said Gervasi between songs' a huge accolade for the popular home-grown group.
Lettuce' that funky and jazz -style influenced ensemble' followed shortly after drawing a large crowd of head-bobbing patrons. Although some may be drawn by knowing that guitarist Eric Krasno and keyboardist Neal Evans from Soulive are band members' the sound of Lettuce is definitely funkier' dirtier and downright danceable.
A need of a quick bite to eat and a survey of which of my friends had made it in lead me down Shakedown Street. Under a rose and purple sunset' vendors were in full-swing of selling their wares and those that had just entered were quickly erecting their booths. Even a general store selling everything from baby powder to cigarettes was happily manned as campers who' realizing they had forgotten this or that' perused the shelves.
With the air chilled to 50 degrees' I was happy to go back into the Port City Music Hall Stage for warmth. I entered through a previously closed door into the creative space deemed "Thunder Lodge." Various artists were invited to decorate the walls in a mythical hunting lodge theme and trophy heads of a five-eyed monster' projecting shark' creepy turtle and dragon made of recycled and reclaimed wood conveyed the message. A "fire pit" with faux roasting marshmallows and stumps to sit on was the central attraction and smaller sitting areas to take a breather spotted the perimeter.
Sitting in an oversized plush chair under a kitten tapestry' I couldn't resist a bit of people watching. The reactions were everything from' "This is wild!" to utter shock and awe. One guy even had to stop and do a full 360' mouth agape' to take it all in. My stifled giggle may have snapped him out of his haze' but I was off and into the stage area as I heard the first chords of Lotus.
Full-to-the-brim' Lotus drew every camper to the Port City Stage. Apparently everyone had time to put on their dancing shoes because the electro-instrumental rock sparked a major dance party in the barn. Standing by the sound board' I was impressed with how leveled their music was and the integration between instruments tickled the crowd. There was no stopping this festival now. It was on.
related articles
Shows: moe.
Shows: moe.down 15
Shows: Umphrey's McGee
Shows: Zappa Plays Zappa
Shows: John Brown's Body
More on:
Furthur
,
Umphrey's McGee
,
Lotus
,
Flaming Lips
,
Magic Magic
,
moe.
,
Jakob Dylan
,
Jackie Greene
,
The Felice Brothers
,
Ryan Montbleau Band
,
STS9
,
Lotus
,
Derek Trucks
,
Susan Tedeschi
,
Gypsy Tailwind
,
The Problemaddicts
,
The McLovins
,
George Clinton & Parliament Funkadelic
,
Zappa Plays Zappa
,
The Alchemystics
,
John Brown's Body
,
Drive-By Truckers
,
She & Him
,
Grizzly Bear
,
Moonalice