blog: This Is What God Thinks

On the Horizon: Camp Bisco 12
June 20, 2013


As another summer stocked plenty full (if not overflowing) with music festivals heats up for the east coast' I find myself almost throwing in the towel this year in terms of trying to keep up with all of the new and emerging events. Each strives to have its own slant and flare and aims to fill some perceived "niche" within the festival circuit' but' to be honest' most really start to bleed and run together' and the circuit as a whole actually loses some identity and clout if anything. Most new installments these days seem to have a 2-3 year lifespan at best. Enter Camp Bisco' which' launched in 1999' is in its twelfth installment and predates even Bonnaroo' though its roots are considerably more modest. The festival has survived and thrived around hosts and event pioneers the Disco Biscuits who paved the way for "Jamtronica" music throughout the late 90s that eventually gave rise to the current EDM (electronic dance music) movement that has blown up within the music industry at present. Camp Bisco has relied on' and even played a role in' this blend of a musical revolution of sorts' combining live improvisational acts' similar (on the surface) to the Biscuits' music with world-renowned DJs and even a considerable hip-hop slant. Not an easy task' but when done right' opens the doors for a considerably larger and less-targeted music demographic to transcend borders and broaden some musical horizons. And the Disco Biscuits have taken advantage of that winning formula in a big way' as Marc Brownstein commented to us last year: "We had twenty-five thousand people out and people have said' 'Do you want ten thousand people that have never seen the Disco Biscuits at your festival?' And I say' yes. Yes' we do. That's exactly what I want. [laughs] When you're in a band' you are looking to be in places where there are lots and lots of people that have never heard you and might stumble upon you."

As Camp Bisco 2013 (July 11-13) approaches' we take a look at what is lined up this year across the three most dominating genres that are blended at the event. For the sake of simplicity' and though inevitably some acts transcend these borders and labels' we'll call those genres: Live improvisational Bands' EDM DJs' and Hip-Hop.




LIVE IMPROVISATIONAL BANDS:

Always at the foundation of the event each year due to the Biscuits falling into this category' it is hard to think of any other genre as the driving force behind the event' though with the current insanity behind some of the EDM DJ acts' this can certainly be argued. This faction will be anchored at Camp Bisco 12 once again by the Disco Biscuits' and they have some fantastic heavy-hitters to help them out this year including: Passion Pit' Sound Tribe Sector Nine (STS9)' Animal Collective' Umphrey's McGee and Lotus.

DON'T MISS: Umphrey's McGee returns to Camp Bisco for the first time since 2007. Often compared and contrasted with the Disco Biscuits within the jam band world' UM are actually more of an improvisational progressive rock outfit' but their music transcends so many genres' borders' etc. with such incredible precision that their sheer talent and cohesiveness as a group is undeniable. As a caveat here' really all of the Disco Biscuits sets are not to be missed as well.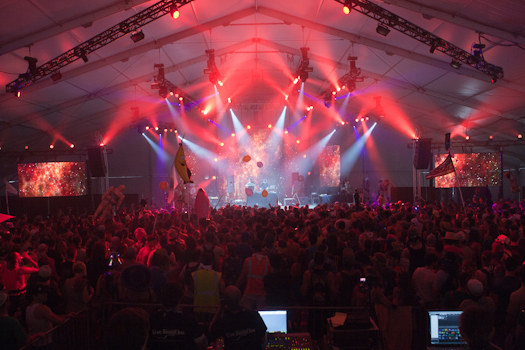 EDM DJs:

While the inclusion of so many "button pushers" is and may always be a particularly divisive topic at Camp Bisco' it is an absolute fact that this genre has been monumental in paying the bills for this festival as the EDM movement has taken off in pop culture. Look no farther than the immense success of EDC (The Electronic Daisy Carnival) rooted on the west coast. Now-superstar acts such as Pretty Lights have cut their teeth playing marathon late-night sets at Camp Bicso before they were household names' and the scene concurrently blew up around them over the past 4-5 years.

DON'T MISS: Aeroplane has forged a considerably different path from the hot dub-step movement that has seemingly overtaken the country' especially the west coast' over the past few years' but Vito De Luca' Italian-Belgian producer and remix master' may just be our favorite party-starter on the bill this year. Check out his Friendly Fires remix of "Paris" for a taste.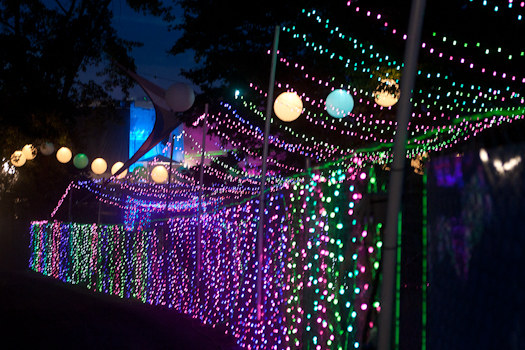 HIP-HOP:

The "other" slant of Camp Bisco which further broadens the event's draw' Hip Hop has long been regarded as one of the most difficult segments to conjure the type of live performance to rival the intrigue and impact of "the real thing" - hard-hitting live musical instrumentation performed onstage. With that said' some of the most notable performances at CB over the past couple of years have come from this direction including Atmosphere and Big Boi (2012)' Wiz Khalifa (2011)' and the Wu-Tang Clan (2010). To be honest' many of these performances (in typical hip-hop-stigma fashion) have started considerably later than scheduled and have lacked in depth and duration compared to the sometimes-marathon sets the live acts are known for' but nonetheless the draw they provide has been hard to miss.

DON'T MISS: Seattle-based rapper Macklemore and Ryan Lewis have been taking the country by storm with their hit music video "Thrift Shop". Time to see if the live show lives up to the legend…

WILDCARDS:

Beyond the draws of the heavy-hitters that turn the gates and keep the event profitable' the inherent "best" part of Camp Bisco is the load of great new music' both in terms of artists and in terms of performances that transcend and blend musical boundaries. Here are a couple of notable wildcard artists whose performances should not be missed:

Destroid: The collective electronic music world was buzzing following this outfit's debut performance in San Francisco just a few weeks ago. They look to have all the makings for a show that will truly dazzle in the live-dubstep realm with the epitome of sensory-overload. This will be one to watch for sure!

Twiddle: This growing Vermont-based quartet has been leaving its mark on a steady stream of growing festivals for a few years now. Their funky blend of jam-oriented reggae and funk is both complex in its arrangement and captivating in its roots storytelling all at once. Outstanding "day music" for a change of pace at Camp Bisco this year.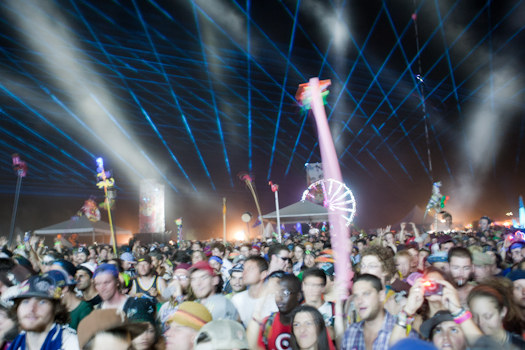 Dupont Brothers Releasing Debut EP
May 23, 2013
The Dupont Brothers will be celebrating the release of their debut EP this Saturday' May 25th' at Signal Kitchen in Burlington' VT. The lovely and talented Myra Flynn will be opening the show. Here's "Tapped In" & "My Friend" -- a little taste of what the Brothers are up to and some great video work by Matt Day.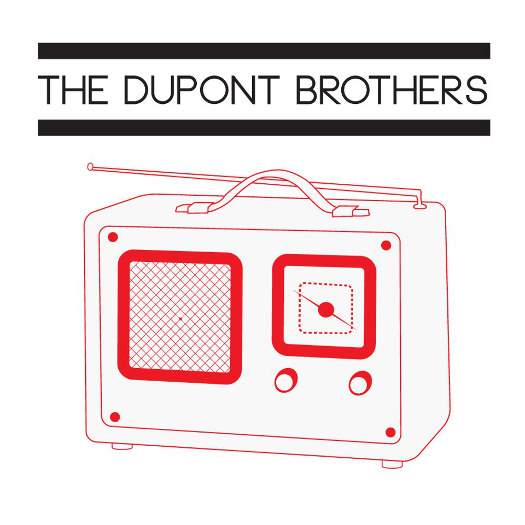 From the Grateful Dead to Furthur: The Show Always Goes On (Even if Bobby Face Plants)
April 26, 2013
I just read my compadre Adam King's blog post (I Shit Music) assessing Bob Weir's episode last night at the Capitol Theatre' as well as many other opinions from the community. I posted this on the State of Mind Facebook page earlier this morning along with the video of "Unbroken Chain" and Bobby going down:

Well' this certainly can't be the weirdest thing that's happened onstage with members of the Grateful Dead. I hope Bobby gets well. Also' bonus points for not stopping "Unbroken Chain"... besides the irony of song and circumstance that's so prevalent in the GD ethos and is apparent here' perhaps there's also an unspoken understanding that nothing is more important than making music' no matter how dark it gets around you.



Adam King's post' as well as many others around the interwebs' disagree with my assessment about how they continued to play after Bob did a face plant. As King states' "Honestly' I feel sad and sorry for Bobby' but I feel anger towards Phil. This is a tremendous low-point for the legacy of the Grateful Dead. It's not sad that Bobby was so fucked up' it's sad that nobody seemed to care if he was all right. You don't just pretend nothing happened."

The enormity of the Grateful Dead's music continues to amaze me each passing year -- somehow its impact and importance manages to get bigger and even more influential. And in terms of how we come up with our philosophies of understanding it' they're as much all over the spectrum as the music. Case in point' I disagree with Adam. We both share a love for the Grateful Dead. He plays keys in Dead Sessions -- a fantastic Dead cover band based here in Vermont' and no doubt' I would play in a Dead cover band if I had the chops to do it right. This music is in our blood and it's worth sharing it. A lot. In addition' I can call up Adam anytime and discuss the most abstract experiences with music and we're usually on the same page. He's someone who shares the passion and enthusiasm. We can just dive right in about experiences surrendering yourself to music as deep as you can' talking freely about it without any hesitation. It's a wonderful bond. But when it comes to the Grateful Dead's music' or continuation and evolution of it' we usually end up speaking at each other like we're talking in different languages. Especially when we're discussing anything post-Jerry. So' not surprisingly' I don't think this is low point in the GD legacy and I don't think it was wrong that the band kept playing (as his post suggests). I think it's my understanding of the GD philosophy and history that makes me feel this way. Let me dig in a little….

I guess the one myth surrounding the Grateful Dead not only from a cultural standpoint' but even from within the sub-culture is that it's supposed to represent some utopian' hippie idea of peace' love' freedom and understanding. It doesn't and never has. Sure there are elements of that. But if the music's poetry and improvisation said only that to you' well' you're not listening to the entire story. In other words' there wouldn't be a Grateful Dead if that was the case. There's various sayings about the massiveness of the Dead's music' shit like' "in order to understand the light' you have to understand the dark." It's all in there. Yes' their intention might be to hit that higher level of collective consciousness with their audience -- or as Phil has stated' "This is the truth; I am not there at all. Nobody else is either. There are no humans on that stage; there is only music." And they've hit that magic spot time and time again and are continuing night in and night out to get back to or further along in that space. We all are… I hope. But between all of that (or perhaps to get to that)' it has always appeared to come with a cost. The band has always been a bit irreverent' and they've never denied their short-comings throughout their history. Lots of darkness. Here's a look back at some of the less inspiring moments in GD history' off the top of my noggin:

* Jerry nodded off onstage frequently and despite a massive drug problem' they kept on touring and touring.
* Keith nodded off onstage frequently (eventually he was fired).
* Pigpen died from liver cirrhosis from alcohol abuse (they hired his replacement as he was dying and playing less and less).
* Brent died from an overdose three days after their summer tour ended (about six-weeks later they started their fall tour with Vince).
* Vince killed himself (failed attempt years earlier on Bob's tour bus' resulting in never playing with members of the Dead again after that incident).
* Billy was arrested after beating Matt Kelly senseless (apparently Matt Kelly ripped him off on a tour they did' and this was payback) and also he's been arrested for domestic disputes.
* Didn't Mickey Hart just assault someone?

You get the point. It hasn't been all unicorns and rainbows on this trip. A lot of things haven't been pretty in the GD history -- shit' they're really' really human. But when it comes to "the human vs. the music'" the music always seems to win. And perhaps' to a fault' nothing seems to be more important than playing music. And you hear all that shit -- the struggle' the imperfections' the dark side of life -- and the music always goes on for good or bad. For me' that's what makes it so vast and mysterious. And always relevant and real.

Also' as often you find a kindred spirit in meeting a fellow Deadhead' you also run into people you wouldn't want your children around. Scratch that -- there are Deadheads that you don't even feel comfortable around… Lost Sailors if you will. It's a 50/50 crap shoot… similar to a lot of things in life' especially American life. And after close 50 years of doing this shit' you think these guys are going to stop playing because someone in the band falls over? Why would they start now? I stand with my original thought that there's an unspoken understanding that even if a brother goes down' you keep playing. It's gotten them this far on this bumpy' oftentimes beautiful road.

It's certainly not the darkest time in GD history' and it probably won't be the last time things get dark. So' everybody chill the fuck out and let's hope Bobby gets well.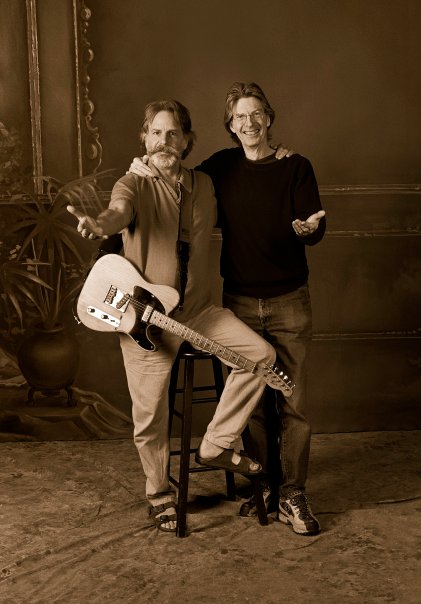 Song in My Head: The Band - "It Makes No Difference"
January 26, 2013
Tom Hamilton is the guitarist/vocalist of American Babies and Brothers Past. This piece was originally published in the Aug/Sept 2008 issue of State of Mind.



* * *



"It makes no difference/where I turn/I can't get over you and the flame still burns"

One of my earliest childhood memories is of watching The Last Waltz with my Dad and when the opening riff to this song started it was as if I immediately learned something new about being alive. Too young to fully understand the weight of the lyrics, I was still able to understand the hurt in Rick Danko's voice and the urgency with which the band played. I was about six years old.

"Without your love/I have nothing at all/like an empty hall/it's a lonely fall"

As I entered my teen years my folks split up and Mom took it hard. I can still smell her cigarette burning in her bedroom and see the smoke pass through a soft light as I noticed she had the lyrics written out on a legal pad on her bed. I had never really read through those words before that and if I had, I didn't think of them as anything more than just words to a song. This time it was different. That night I went into my room and listened over and over, studying every nuance as if that recording was a textbook.

The version from The Last Waltz makes this song take on more meaning. Makes it more than just a song to a lover. This was The Band's last concert. They were all losing someone after that night and I think it came out in the performance. Richard Manuel and Levon Helm only play the perfect notes. No fill more or less than needed and the piano never stepped on the vocal. Robbie Robertson jingles and jangles his guitar solo right through you leading up to what I consider to be the greatest use of a sax solo in all of rock music (sorry Clarence). Garth Hudson's note choice is absolutely perfect and his tone knocks you at the knees.

"Well, I love you so much/and it's all I can do/just to keep myself from telling you/ that I never felt so alone before"

There are few constants in life. Friends come and go, family members die as new ones are born. Hair Metal used to be the shit. I've lost lovers, band members, and even pieces of myself. And through all of the changes life has thrown I always come back to this song because for people like us, the song is that one constant that makes you feel like your not alone. That someone else has felt what you have felt and they made it through.

"It Makes No Difference," my six minutes and forty-six seconds of consistency.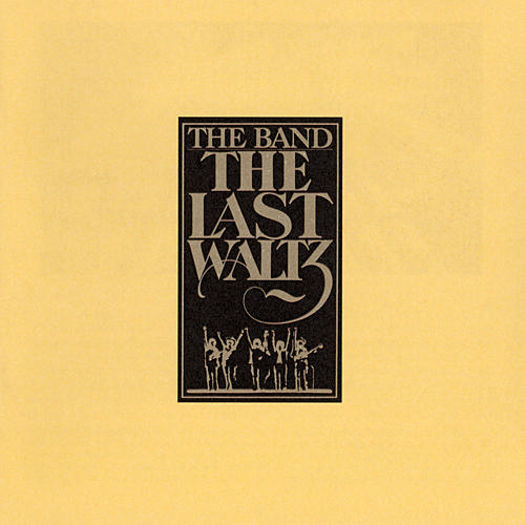 Listen: Akron/Family - "No-Room"
January 24, 2013
Here's the first taste from Akron/Family's record Sub Verses' out April 30th on Dead Oceans. In typical Akron/Family fashion' it's beautifully jarring and psychedelic. And it sounds massive.

But within that uniquely Akron/Family massiveness' they tend to give you some familiarity -- on "No-Room" you get a little classic rock vibe that rings throughout the unexpected twists and turns. I can almost smell my 7th grade bedroom' lying there with my headphones on and getting fully immersed into The Doors or something. Ahh… anyway' Pitchfork has the scoop on the new record - check it out.