Blog

2010 - The Summer of Dream-Pop
by Adam King
May 20, 2010
Jamband. Psychobilly. Tesh-esque. Is it just me, or does genre labeling only lead to more angst and less interest? Now while I'm not ready to dump dream-pop into the same category as the redundant splatter I first mentioned, the term is beginning to reach the same level of hostility from disgruntled melophobians. [I looked it up so you don't have to; it means fear of music.] True, at its worst, dream-pop can be absurdly self-indulgent, sloppy trance-outs played by bands that are trying to mask how cheesy and immature their actual songs are. But at its best, it's simple melodies intelligently layered with a fine ear to detail performed by true music-fans who want to create the same warmth and safe-drifting territory as their preceding forefathers of pop -- good, tangible, from the heart pop. So I'm here to say "Have no fear! The first go-round was a little rough, but this year's dream-pop is off the mother fucking chain!" If the task of sorting through Pitchfork's rating system seems far too daunting, here are my top 5 must-haves on your playlist for 2010's Summer of Dream-Pop.
Beach House - Teen Dream

Perhaps the most literal embracers of said classification, Beach House's 2010 release lifts them from the basement drone-stagger scene and puts them at the forefront of today's mellow psychedelia. Picture beaches, and uh… dreams. No seriously, this is melt in the sand music. It's a lot like crossing Belle & Sebastian with My Bloody Valentine, and exists in that drifting realm where those two naturally meet: B & S at their heaviest and MBV at their most delicate.


The XX - XX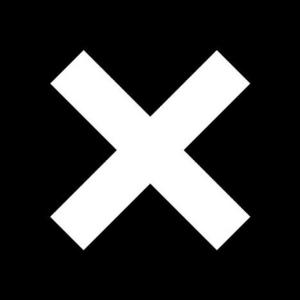 They're a bunch of incredibly melancholy looking young 20's folk from the U.K. and at first listen their album can seem far too distant. The backbeat comes and gos when it pleases, and initially seems to leave gaps in the flow of some rather delicate music. But upon further listen, you realize the gaps are all part of the breathing of the songs and the entire album. There is an eerie, almost personified darkness that respires within The XX, but the more you accept it for what it is, the more you feel the sun push through the cracks in the spaceship's hull. Give it time and it reaches deep.
Caribou - Swim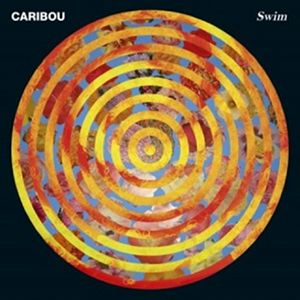 Caribou has always been an electronic act first and a live band second, but in recent years the full band controlled by Daniel Victor Snaith has taken on new life. Sometimes highlighted by double drum-kits, the live versions of Snaith's albums are an entirely different beast. However, this all thrives on the initial album-tracks, and on
Swim
he has reached a new level of simplistic perfection. Gentle vocals float on top of house-beats and drippy guitar sweeps, and sometimes when your headphones make you start to levitate, you forget how hard you'd be dancing if your feet were on the ground. Maybe the ideal album to sneak your electonica friends into the world of independent melodies.
Yeasayer - Odd Blood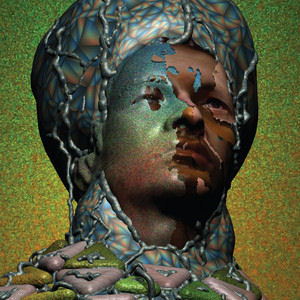 At times this latest group of Brooklyn tripsters can sound incredibly poppy. Enough so that you'll think to yourself, "Gee, maybe the general public could
get
this music and it could be on the radio." Then some psychedelic fader drips in a laser beam and you remember that shit can freak the gen pop out. They write good basic songs, but they're also suckers for full experimentation, so things can often move in unforeseen directions. Some tunes sound huge and epic like
The Arcade Fire
, and some tunes have an intelligent basement sound much akin to
Tapes and Tapes
or other off-the-grid song-focused bands. Obviously, the best is when all these genres happen together.
Phantogram - Eyelid Movies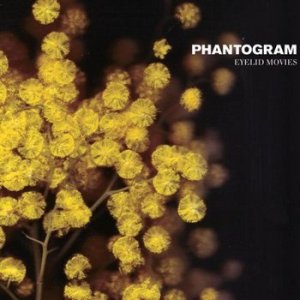 You can't deny how fly that album title is, nor can you deny how fly this duo from Saratoga is. Yep, just another self-produced break-beat dream-pop act from the Springs dropping the dopest album of the year. Wait, Saratoga? No way. Anyway, there's no reason to mention how heart-breakingly beautiful Sarah Barthel is, because her voice alone will rip you apart. Some rapper is going to hear this album soon and want to sample every song, but until then we can just bask in the head-nod. These songs are beat-heavy, but beautiful, and open, and spacious, and you'll want to be the first to turn everybody you know onto it.
And don't forget the new mum album due out in a few months…