Shows
Rodrigo y Gabriela
May 8, 2010 at Flynn Theatre in Burlington' VT
by Molly F. McGill
|
photography by Ben Hudson
May 12, 2010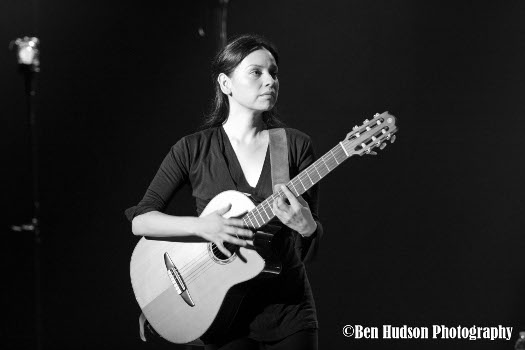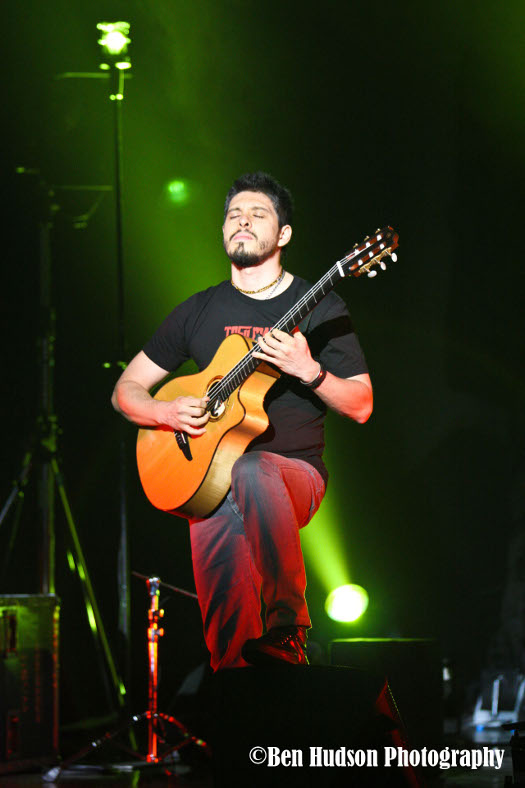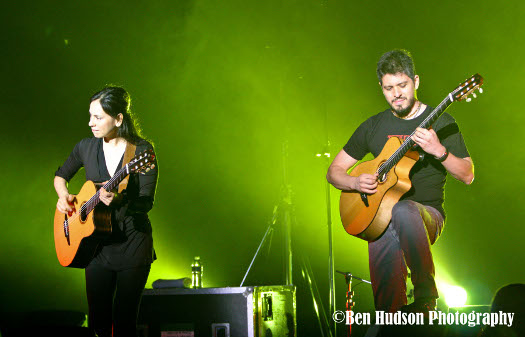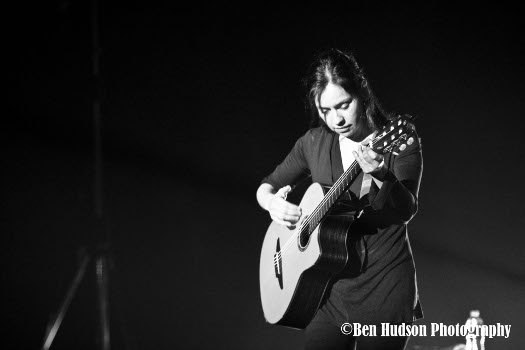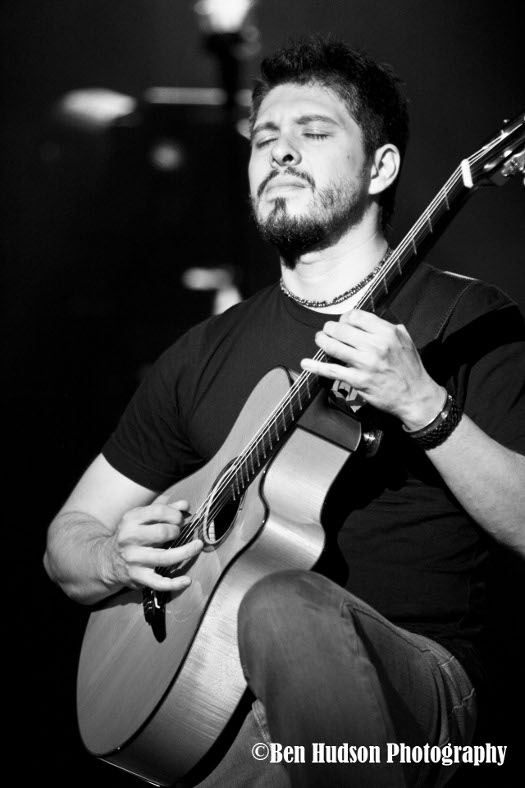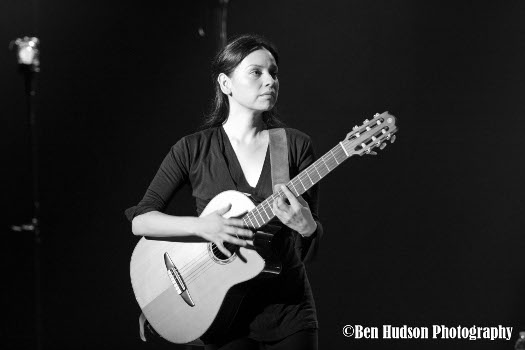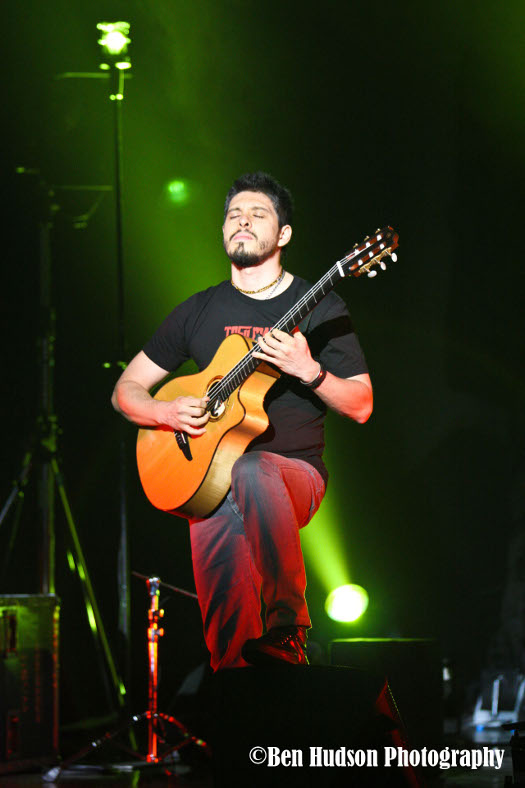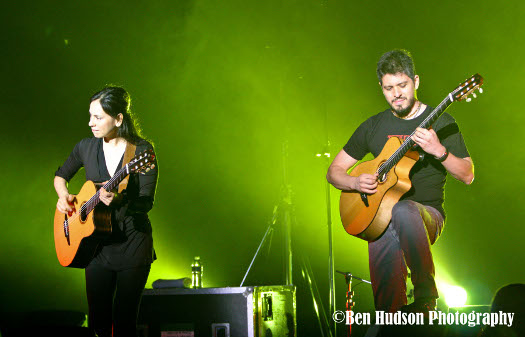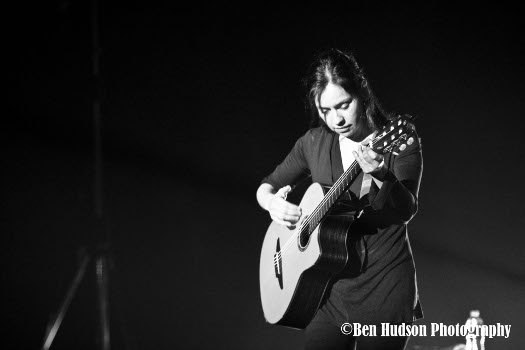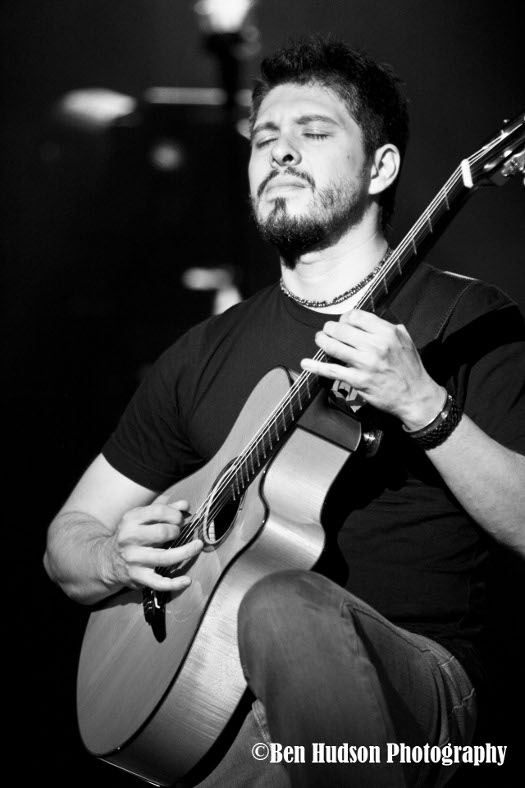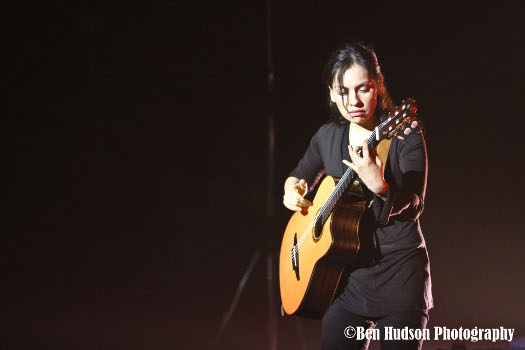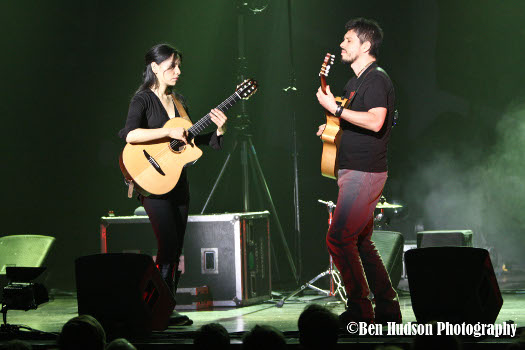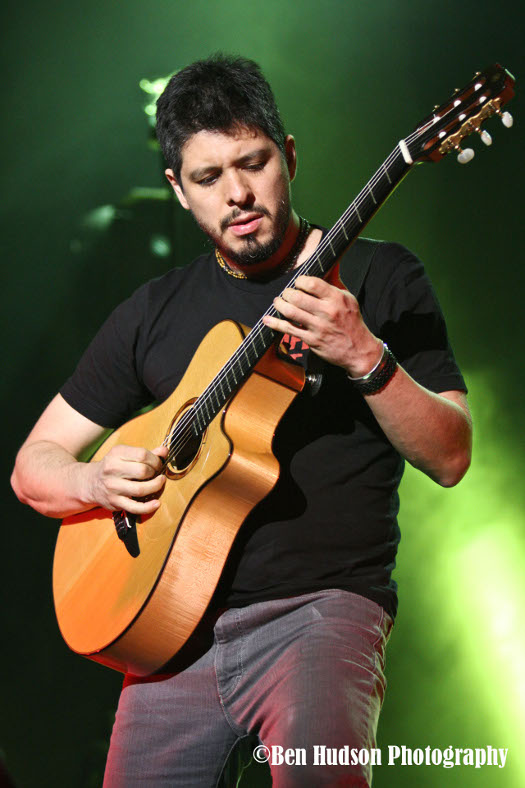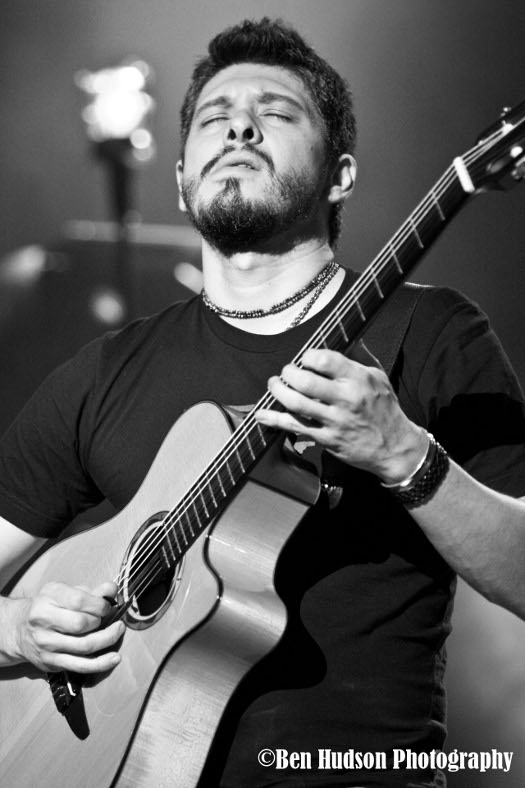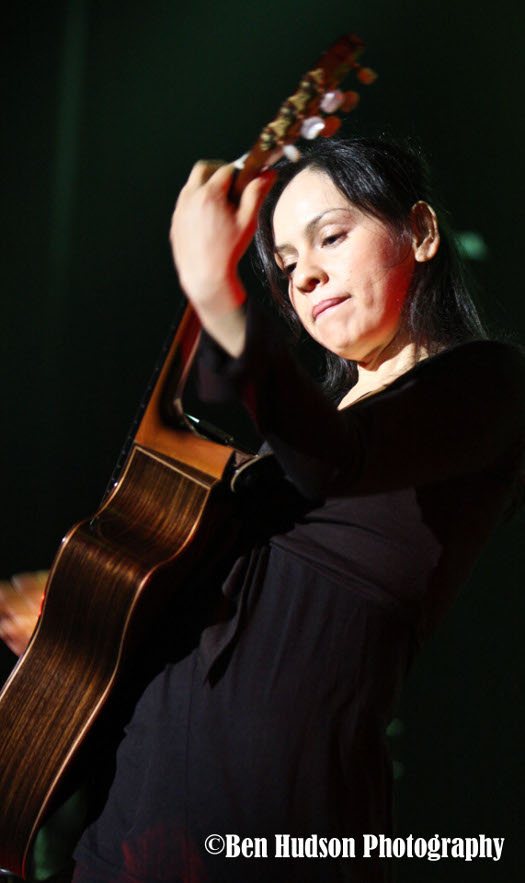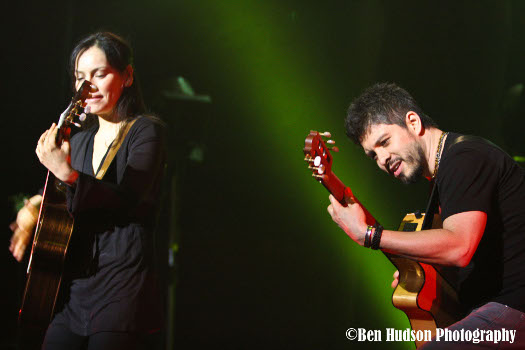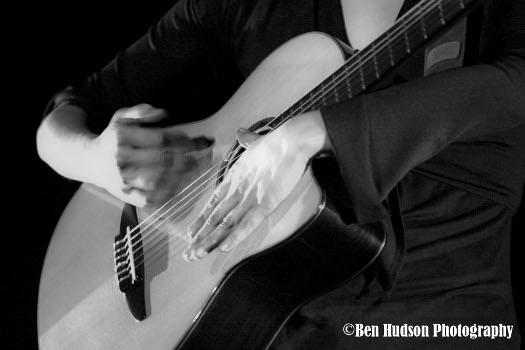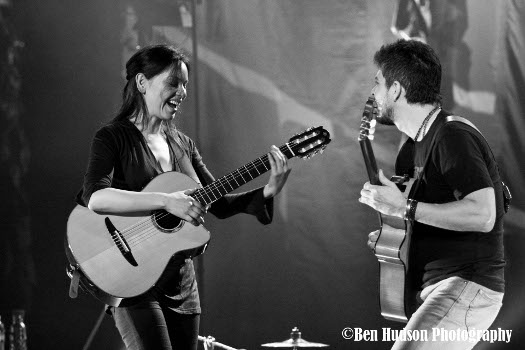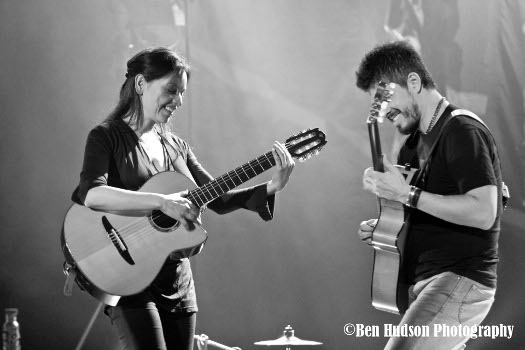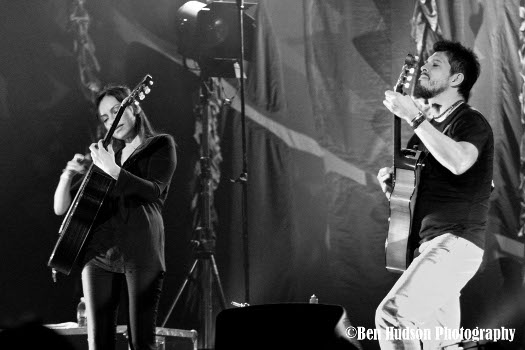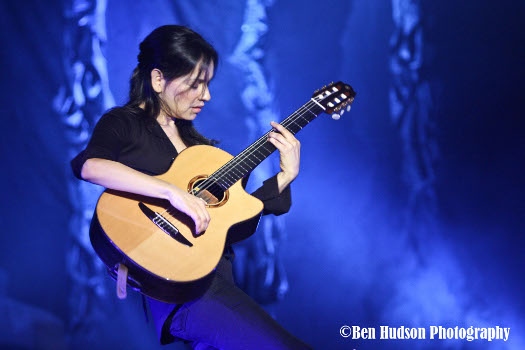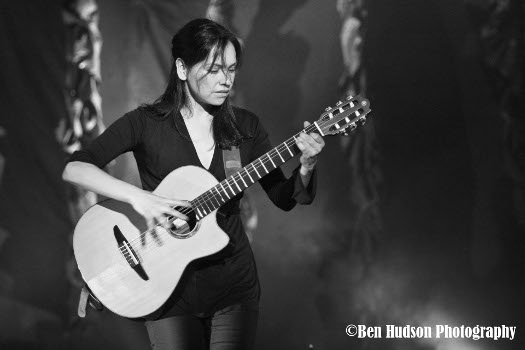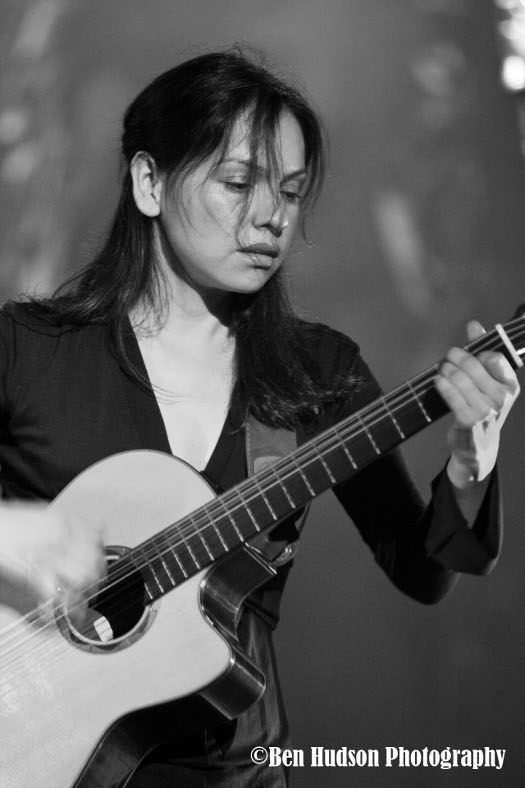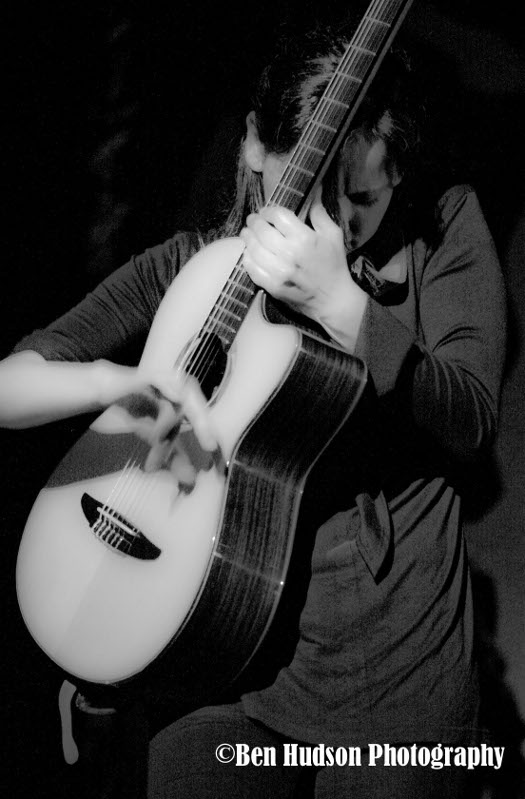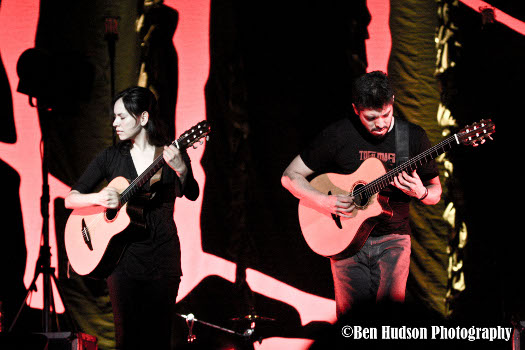 At the culmination of Rodrigo y Gabriela's show at the Flynn Theater in downtown Burlington' VT' my three concert-going counterparts all agreed: That was one of the best show's we've ever seen.

It was one part voyeurism' two parts amazing.
The Mexican duo of Rodrigo Sánchez' lead guitar' and Gabriela Quintero' rhythm guitar' has nothing if not a passion and energy on stage that's both captivating and enthralling. It's like watching two guitars make love with varied soft and intimate single-finger plucking to raucous heavy-handed riffs--and it's impossible to look away.
The pair blend music from their heavy metal roots with intricate soloing reminiscent of flamenco while throwing in little jazz teasers here and there to satisfy the musical cognoscenti. It's a unique mix of jaw-dropping guitar created percussion and an impeccable balance of non-traditional playing that leaves the crowd questioning previous notions of what acoustic guitar music is and realizing what it can be.
From the moment they step on stage' the pair demands your complete attention. There are no lyrics to their music' but when you can make a guitar sing like they can' it's not needed. They work the entire length of the stage' separating to either end and returning center to play off each other with an obvious and genuine enjoyment. At times Gabriela melts into her guitar' head hung low to the fretboard in a syncopated head-bang while Rodrigo commands an air of authority as he tickles out a complex melody with lightning-fast fingers.
Busting into "Tamacun'" the first single from their 2006 self-titled album' the two Dublin-based musicians connected with concertgoers and evoked wholehearted whistles' hoots and hollers of appreciation. They played a wide array of music popular from their previous albums including "Diablo Rojo'" "Vikingman" and "Juan Loco'" rounding it out with newer pieces from the 2009-released album 11:11' including a track by the same name inspired by Pink Floyd.
During a beautiful' heartrending solo piece by Rodrigo' he lulled the audience into submission with his adept playing' and at one point teased them back with The Dave Brubeck Quartet's "Take Five'" a song they covered on their 2002 album, re-Foc' just to make sure we were all still listening.
Both musicians took time to address the crowd throughout the performance, and Gabriela' in her charming and ultimately sexy accent' asked them to "get crazy' like dancing naked" in the usually sit-down Flynn atmosphere. It didn't take much more than that to get fans (who were already seat-dancing so hard you could feel the rows shimmy) up and moving. They swarmed to the aisles and rose to their feet' starting in the front and moving up into the balcony in what looked like a human wave' albeit with arms flailing and booties shaking. The performers' obviously relishing the crowd participation' became energetic: Gabriela jumping around on stage and Rodrigo smiling coyly and leading the crowd in clapping along to the beat.
Alex Skolnick (formally of the thrash metal band Testament)' who opened the show with his new NY-based experimental jazz band' Alex Skolnick Trio' joined the duo on stage to perform "Atman'" a song from 11:11 inspired by Dimebag Darrell' lead guitarist from Pantera. The rest of the Skolnick Trio' percussionist Matt Zebroski and upright bassist Nathan Peck' came out to close the song.
Rodrigo and Gabriela exited the stage to an enthusiastic standing ovation and returned to perform a two-song encore. Afterwards fans were left breathless and spellbound by the duo's enigmatic presence' but the consensus was unanimous: that show blew the roof off.

Visit Rodrigo y Gabriela