Shows
Record Store Day at Bull Moose Music
April 17, 2010 at Bull Moose Music in Scarborough' ME
by Ryan Lowell
|
photography by Chris Gilman
April 18, 2010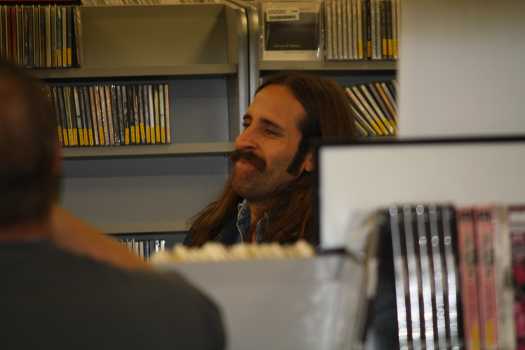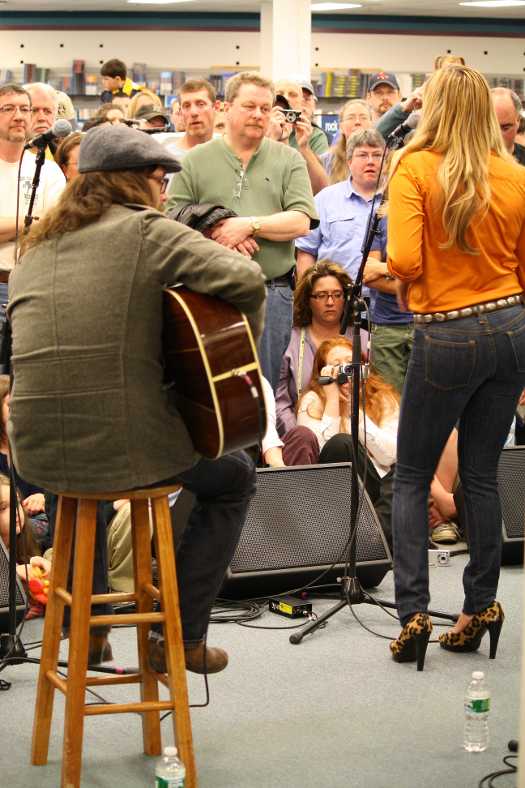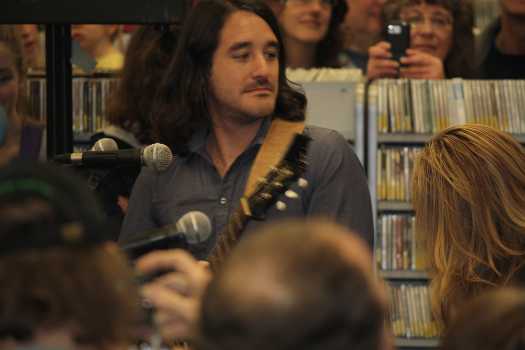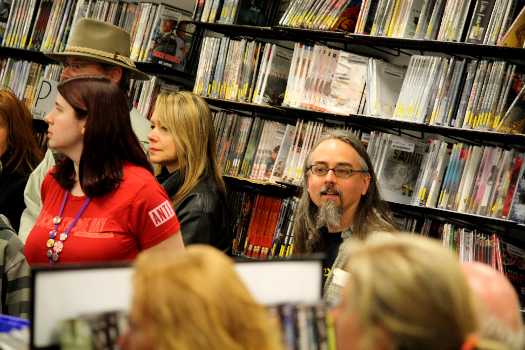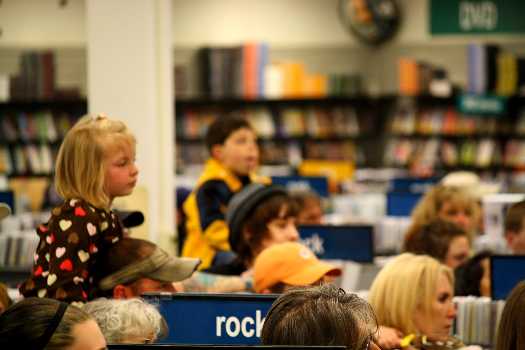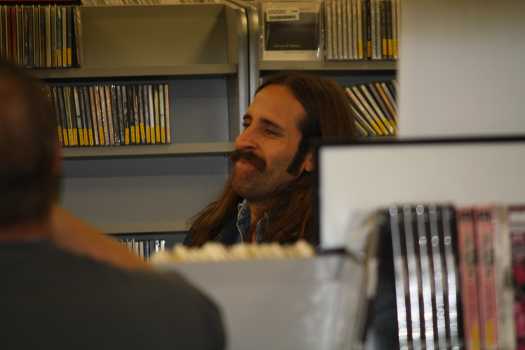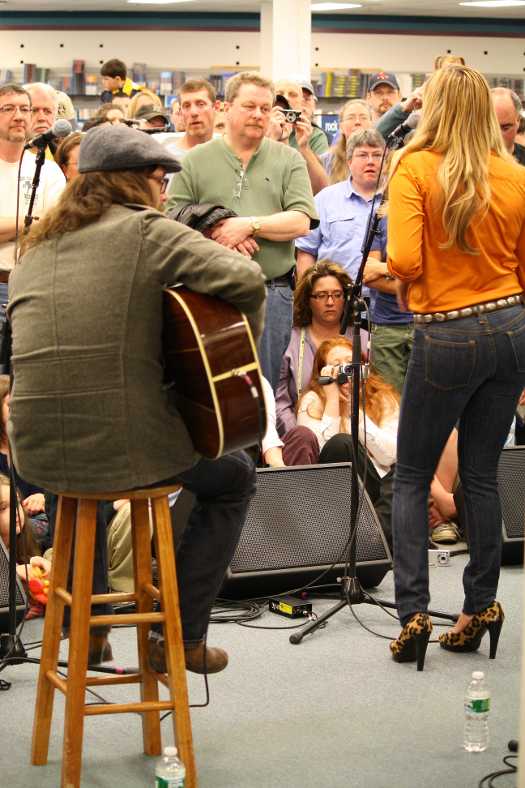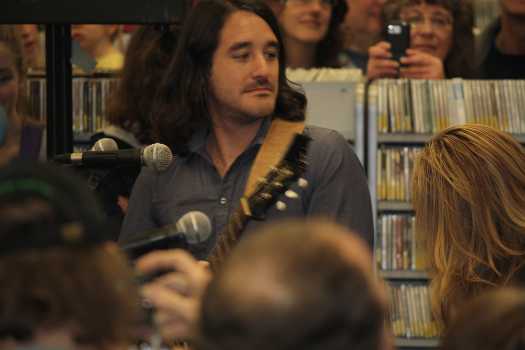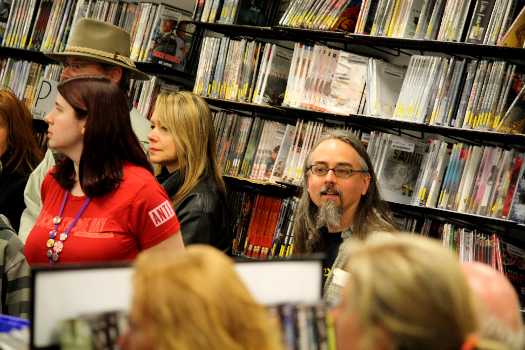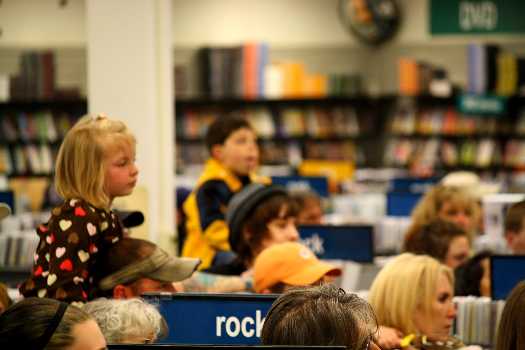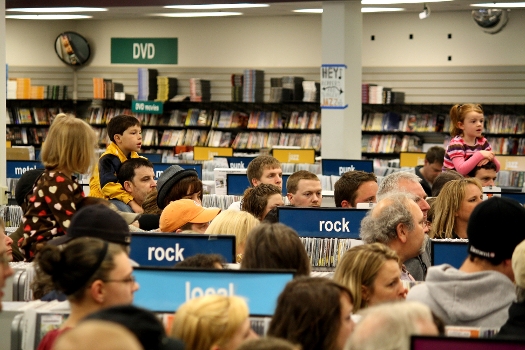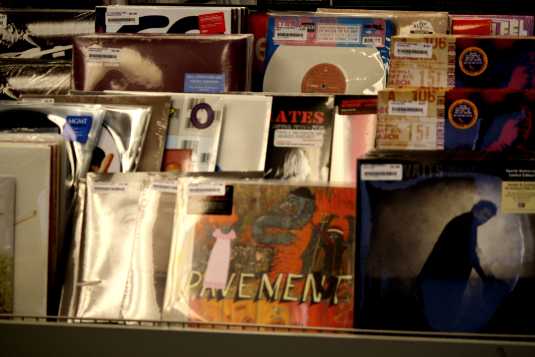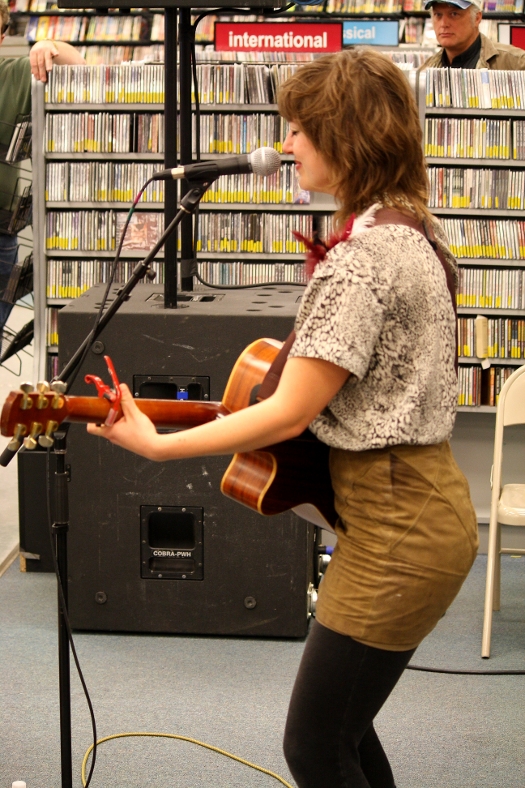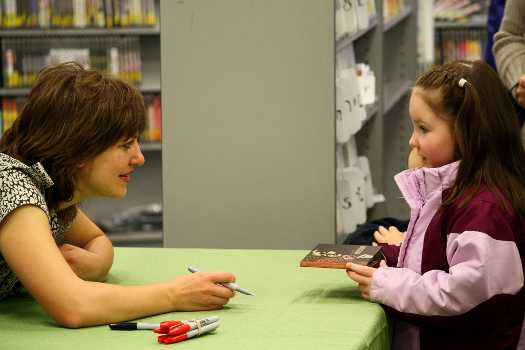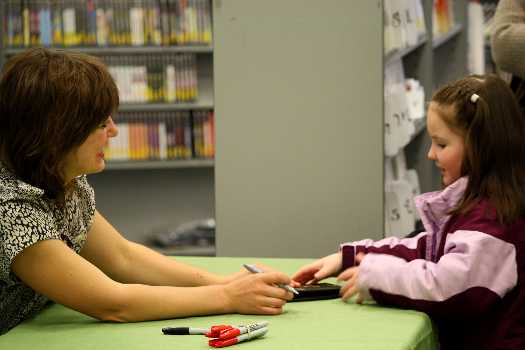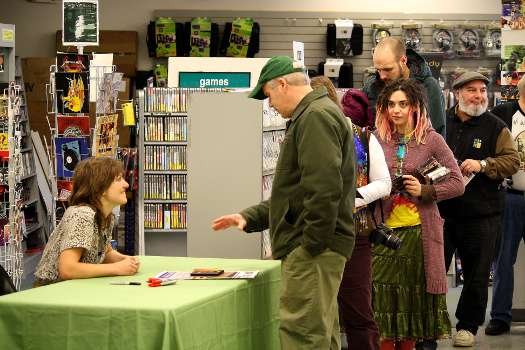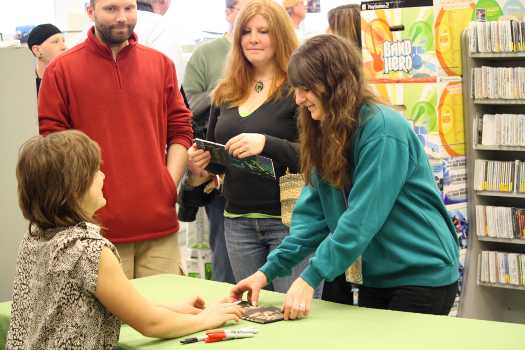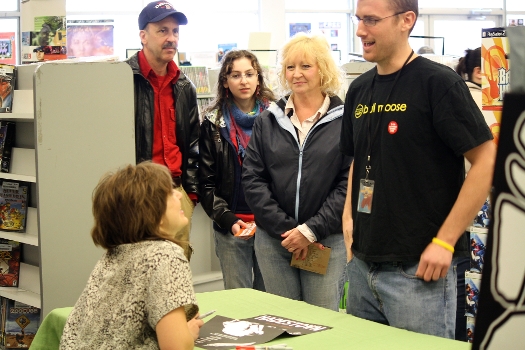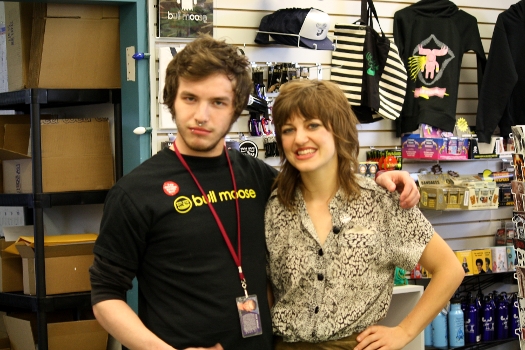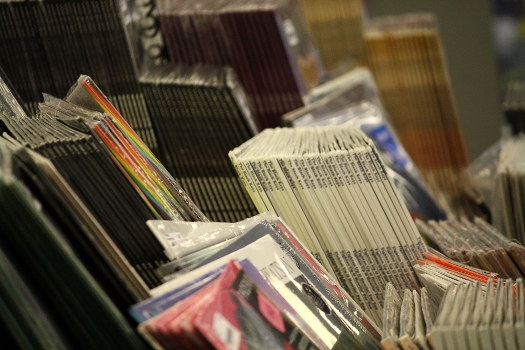 Though I celebrated Record Store Day this year by attending three different live performances' the moment that best embodied the occasion didn't happen on a stage--it happened in an early morning conversation with a loyal customer and holiday c0-worker named Chad. He put the celebration's value into perspective when he asked us whether he should buy much needed new tires to keep his car safe or 69 Love Songs on vinyl. Naturally we unanimously decided that the Magnetic Fields were more vital for his wellbeing. At that moment it crossed my mind that risking life and limb for a bunch of songs about heartbreak might not be the obvious choice for most people. But Record Store Day is a holiday for us' the people who place far higher value on black round circles that play music than we do on the ones Goodyear makes.
Last year I got a taste of Record Store Day working an afternoon shift at Bull Moose in Scarborough' ME' but opening this year felt like a whole new monster. There were probably only between a dozen and 20 people outside when the doors opened at 9' but those few were pressed against the glass door with an intensity that left an impression. When the doors opened' the salivating collectors consumed the rare vinyl display and free loot table like piranhas in an underwater butchery. There were plenty of morsels for every appetite' with CDs' LPs and EPs of exclusive material being released from the likes of everyone from The Doors to Hendrix to Beastie Boys to Built To Spill to Devo to Pantera and so on.

For the next couple hours the party grew exponentially with every passing minute' leading up to an in-store performance by Grace Potter and the Nocturnals that gave Bull Moose the feel of a makeshift festival. Fans of all ages filled the aisles of the rock section' with those in front sitting down and those in back holding children on their shoulders. Because of noise regulations' the performance was acoustic' but this constraint in no way cheapened the set or left it lacking depth. The Nocturnals provided a rich' layered sound that lead to equally robust applause from the audience.
The group hung out and signed autographs while Anais Mitchell' another proud Vermont ambassador' prepped for her solo set. Though it drew less of a crowd' Mitchell's performance was an equally special opportunity for her biggest fans to witness heartfelt renditions of tracks from her folk opera Hadestown and request old favorites. Hadestown is a brilliantly ambitious project that displays Mitchell's proficiency for epic storytelling and inspiring collaborations (Justin Vernon of Bon Iver and Ani DiFranco are among the contributors)' but watching her work with just a worn acoustic guitar and her captivating voice proved she can kill it all by herself on demand.
In an economy defined by collapse and despair' it's comforting and inspiring to know that our precious record stores are still making it. But the hundreds of smiling faces I saw on Saturday proved yet again that the truly great record stores aren't just surviving' they're still thriving. I don't know about you' but that helps me rest easy when I pass out in the back seat of my bald tired car at night.