Blog

State of Mind's Best of 2009 - Mike McKinley
by Mike McKinley
January 20, 2010
1. Marco Benevento - Me Not Me
(See review here)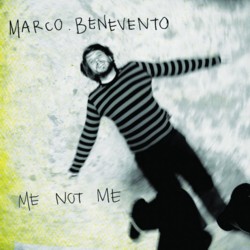 2. Akron/Family - Set 'Em Wild' Set 'Em Free
(
See cover story
)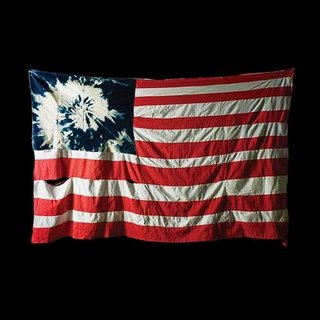 3. Wilco - Wilco (the Album)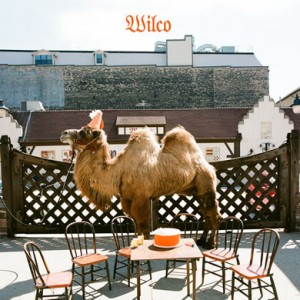 4. Dan Deacon - Bromst
(See cover story)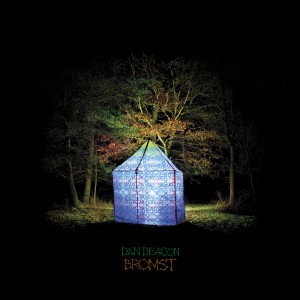 5. Vetiver - Tight Knit
Honorable Mentions
Matt Wilson Quartet -
That's Gonna Leave A Mark
The Flaming Lips -
Embryonic
The words and delivery on the last track of Akron/Family's record Set 'Em Wild' Set 'Em Free summed up the vibe of 2009 in a lot of ways:

"Last year was a hard year/for such a long time
This is year is going to be ours."
It was a challenging year' and every other day I took it like a Buddhist monk: accepting peace with every step and realizing that the ending of anything important in your life should naturally be a healthy' new beginning. I embraced that shit. For the days in between that were filled with haunting sadness and annoying anxiety' I was thankful for the classics that subconsciously rose to the top of a massive collection of tunes and helped me get through so many mornings: Bob Dylan's new one'
Together Through Life'
and the release of his outtakes collection'
Tell Tale Signs
(that rendition of "Most of the Time" is crushing); Tom Petty's
Wildflowers
' George Harrison's
All Things Must Pass
' Neil Young's
On the Beach
' and The Kinks'
Lola vs. the Powerman
all had the same effect on me. I think all these albums tap into something deeper than just great music and songs -- there's an acceptance of severe flaws. There's irrationality' failure and acceptance. It's empowering to hear it on that level -- a level that's always been there' but I've never heard it before with such clarity and immediacy.
When it comes to live performances' the old guys continued to teach me the most. In 2008' it was
Ornette Coleman
and
Ray Davies
who both shook me out of a way of listening and thinking' and in a lot of ways' how I view the world. The experiences seeing them provided me something that was truly inspiring about aging and the potential wisdom that comes with it. It came in the form of abstract honesty and again' the depth that comes with acceptance and understanding of flaws. It allowed me to hear a band sound incredibly tight and at the same time completely loose and free flowing. This year there was a similar parallel between seeing
The Dead in Albany
and Bob Dylan in Burlington. Both concerts were a true exhibition of the magic that comes with age and understanding. I heard a lot of flack about The Dead show in Albany' but what my ears heard was a higher level of improvisational communication (similar to Ornette Coleman a year before) that only comes with musicians who are continuously searching for something new' and when the core part of the band has over forty years of experience playing together. As for Dylan' he never plays his songs the same way twice' and every time I see him his voice gets more and more desperate and ragged--but it also sounds deeper to me. His band swings in their own time and with every measure it's like they're playing to find something new and exciting. On the surface' it might sound like some loose' old-timey' bluesy' jumbled-up band. I heard several times after the show I saw last summer -- a co-bill with Willie Nelson and John Mellencamp -- that people claimed' confidently' that opener John Mellencamp "blew Dylan off the stage." I can confidently respond' "Clean the shit out of your ears." Not even close to being on the same level.
Most of 2009 was consumed by the return of Phish. The magic is still there. There's still nothing like seeing the chemistry of these four guys improvising and playing together onstage. Even after seeing a bunch of shows' it feels like they were just starting to crack it open and really letting it spill out. They had a great year -- a triumphant
three-night return at Hampton Coliseum
(also known as the Mothership)' a show at the historic Fenway Park' a very energetic summer tour that included a four-night run at Red Rocks'
a three-day festival
in California where they covered the Rolling Stones'
Exile on Main Street
in its entirety' and an incredible four-night New Year's run in Miami where they played with absolute passion and fire (12/30 was as transcendent as any show I can remember out of my 90-show history dating back to 1994). And they came really close to releasing a great album too (
Joy
)' with the exception of one tune they released as a single that is the epitome of a third-tier jamband's opus' the 13-minute "Time Turns Elastic."
It's nice to get to that point in our relationship where there are serious (sober) flaws. It makes all the revelations' moments of transcendence and intense listening and learning that I've gained from them over the years even more relevant. I'm thankful as hell that I'm still evolving with it and that over the course of the year' even with the release of a real shitty single' their music still works for me incredibly well.
Other notables of my 2009:
Jeff Tweedy's solo show
in March kicked my ass with raw emotion' and then Wilco inspired tears of joy during a daytime set at
Bonnaroo.
And if that wasn't enough' they got me again in the car on my way home after the Thanksgiving holiday with "Either Way'" the first track off of 2007's
Sky Blue Sky
. Bastards made me tear up three times in the same fucking year (
and I think they're the Band of the Decade).
related articles
Shows: Catskill Chill 2014
Shows: Newport Folk Festival 2014
Albums: Phish - Fuego
Shows: String Cheese Incident + The Flaming Lips
Shows: moe. + Marco Benevento
More on:
Best of 2009
,
Marco Benevento
,
Akron/Family
,
Wilco
,
Dan Deacon
,
Vetiver
,
Matt Wilson
,
Flaming Lips
,
Bob Dylan
,
Ornette Coleman
,
Ray Davies
,
The Dead
,
Phish
,
Jeff Tweedy