Blog

State of Mind's Best of 2009 - Michael Carney
by Michael Carney
January 18, 2010
1. Japandroids - Post-Nothing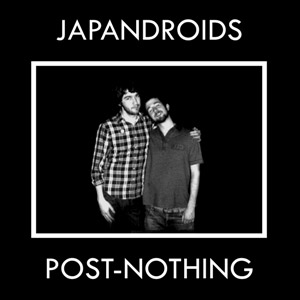 2. The Pains of Being Pure at Heart - The Pains of Being Pure at Heart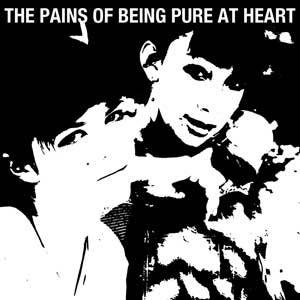 3. Deer Tick - Born on Flag Day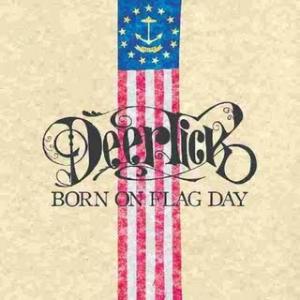 4. Girls - Album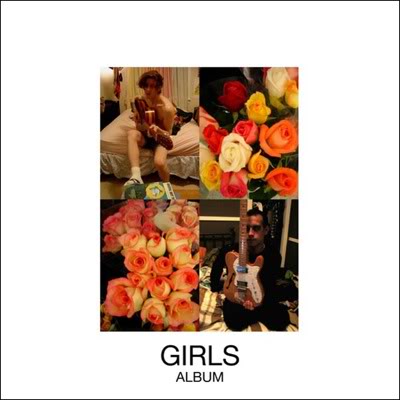 5. Death - …For the World to See
Honorable Mentions:
Various Artists - Dark Was The Night
The Very Best - Warm Heart of Africa
Wilco - Wilco (The Album)
Dirty Projectors - Bitte Orca
The Big Pink - A Brief History In Love

Did I just have a quarter-life crisis? Am I frantically grasping on to my fleeting youth? Go and listen to
Japandroids' Post-Nothing
and you may say yes after I've chosen it as my favorite album of my twenty-fifth year. I pumped my fist and shouted my voice hoarse at their
Pitchfork Festival
set in Chicago. It was a cathartic experience for sure after spinning their record non-stop for the first half of the year. Lines like "I don't wanna worry about dyin'/I just wanna worry about those sunshine girls" from "Young Hearts Spark Fires" made so much sense for me in a year when shit got real. I think I had a minor panic attack when I went to my first wedding of a college friend' I wondered if I'd lose my job along with thousands of other poor slobs like me' I was tired of worrying about grown-up shit. I just wanted to worry about…well' sunshine girls.
Looking at my top five now reminds me of how much fun I had through music in 2009 and was able to find some kind of release. These are fun albums. They are not Yankee Hotel Foxtrot's or Kid A's. These records won't be memorable for me because they were earth-shattering artistic statements. They will be memorable because (and I know this is cheesy as all hell) they bring back really good memories. These are some of the best of them.
-
Death
were one of the best stories of the year. Drag City Records dusted off the master tapes of this Detroit proto-punk band's never released album and put it out in the world. I got to witness Vermont rock history when the sons of the surviving members performed Death's music with their band
Rough Francis
at 242 Main in Burlington.
- I bought
Deer Tick's
first album
War Elephant
on a whim in the ascendancy of my alt-country obsession. It stuck and I dug their follow-up when it dropped last summer. I got pretty drunk and sang along to all their songs with them at a packed bar in Newport' RI this Fall-including their encore performance of "La Bamba." Yeah' that
"La Bamba."
-
The Pains of Being Pure at Heart
killed at The Monkey House in Winooski' VT on Valentine's Day which was so appropriate. These guys should have played at John Hughes' funeral. Their music could fit into any of his brat pack movie soundtracks easily. "Young Adult Friction" is the best song about library sex for some time now.
- Went deep with the debut record from
Girls
with the apt title. Such a jarring mix of carefree' summer jangle and deeply troubled lyrics. It's like a much sadder version of
Jonathan Richman
. Great stuff.
- Built to Spill and The National completely crushed me at the Pitchfork Festival. Some people like to jab at indie rock bands by saying they think it's cool to not be able to play their instruments. Not so with these guys. They shred.

- Got to experience Toronto's
Fucked Up
and their notoriously intense frontman Pink Eyes at Subterranean in Chicago. The kids in the crowd were absolutely insane. There was even a kid in a wheelchair in the pit. He was the most badass concertgoer I've ever seen.
- Bonnaroo. I got to go for the first time and was floored by the likes of Wilco' Springsteen' Dirty Projectors' Delta Spirit' Merle Haggard' David Byrne' the list goes and goes.

- Saw a punk show at an underground venue in an old factory in Providence' RI. The place had a skate ramp' was covered in graffiti and filled with kids that were way cooler (and younger) than me. It was like a cross between The Lost Boys' and the Foot Clan's secret hangout from Teenage Mutant Ninja Turtles.
2009 was a pretty epic year in music' but 2010 is already shaping up to have some promise. My favorite song of 2009-The National's "So Far Around the Bend"-has a line that goes "you've been at home and in a daze for forever/praying for Pavement to get back together." Well'
Pavement are getting back together
and I will be there at Central Park next fall freaking out with everyone else.