Shows
Hot Tuna
December 10, 2009 at Higher Ground in Burlington' VT
by Doug Collette
|
photography by Andrew Wyatt
December 16, 2009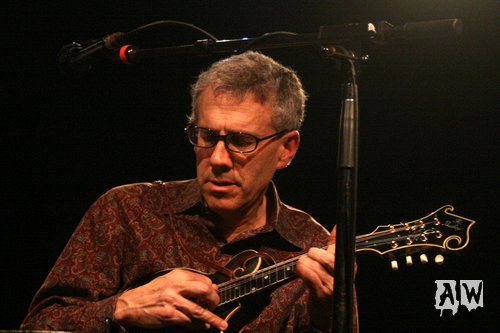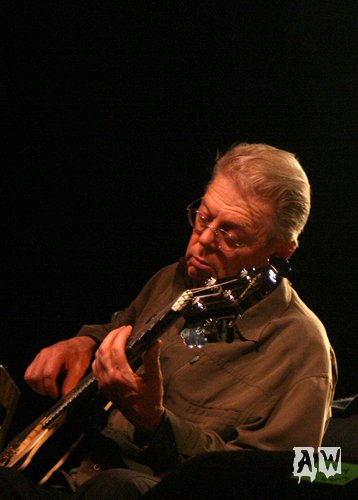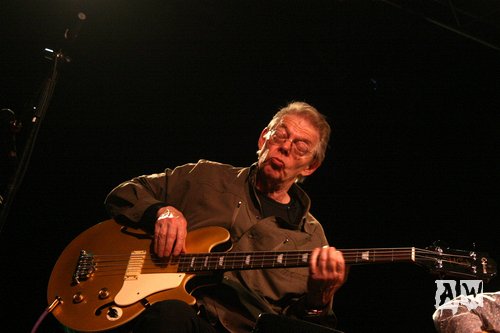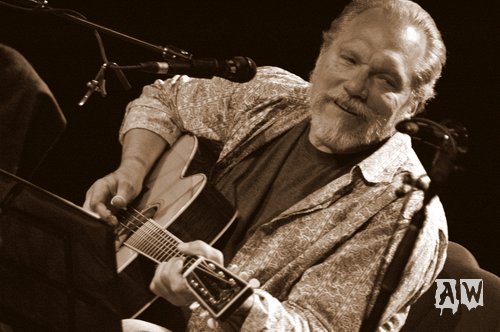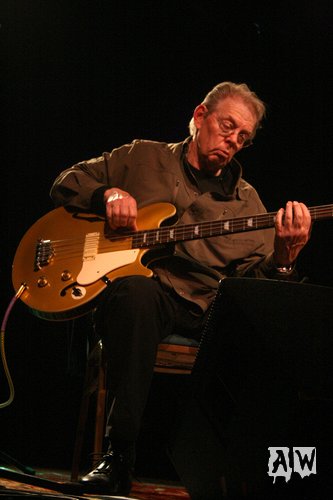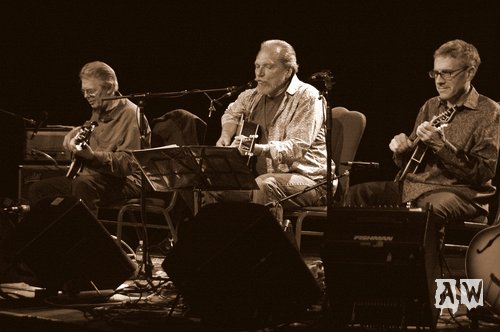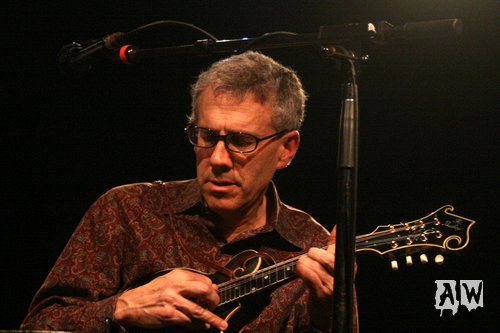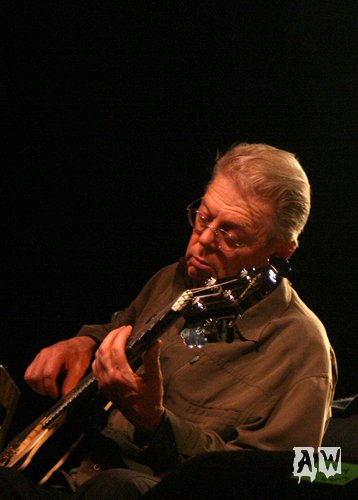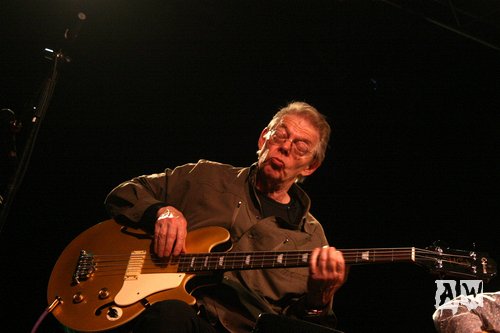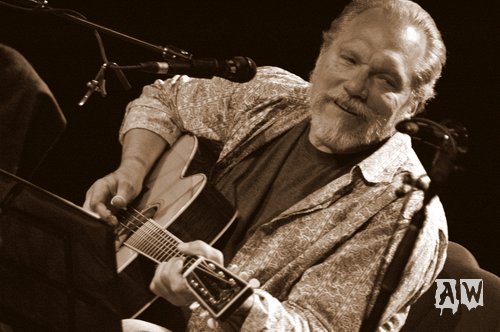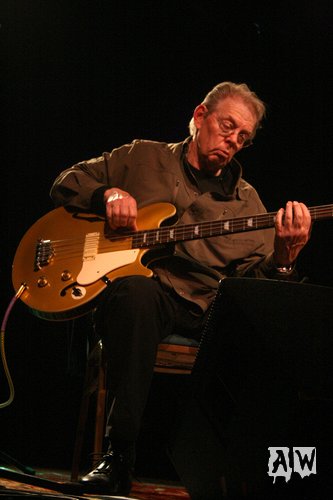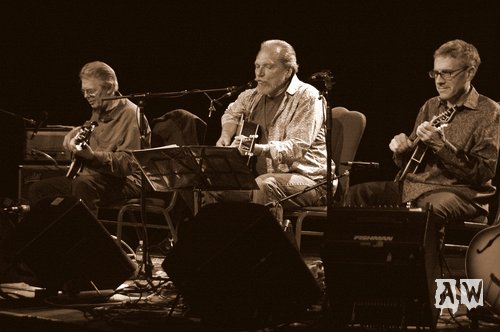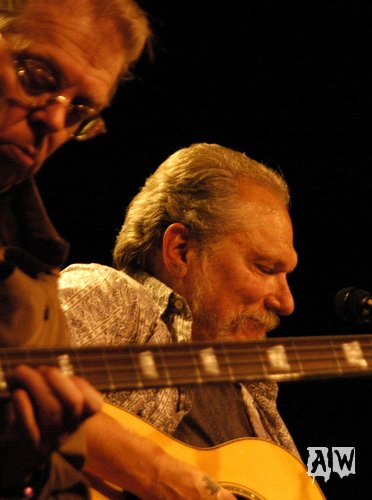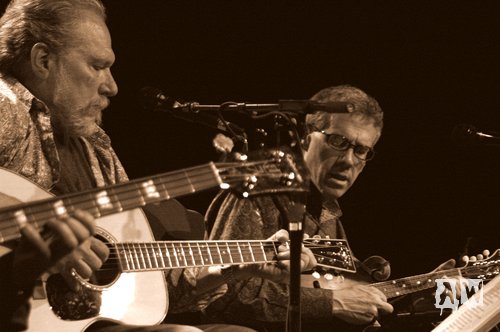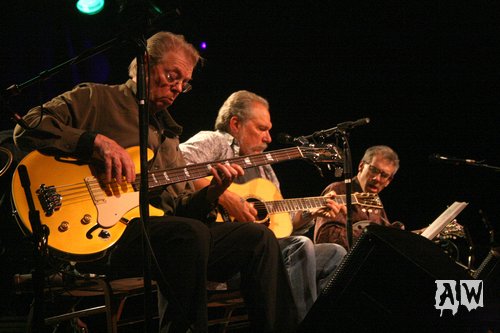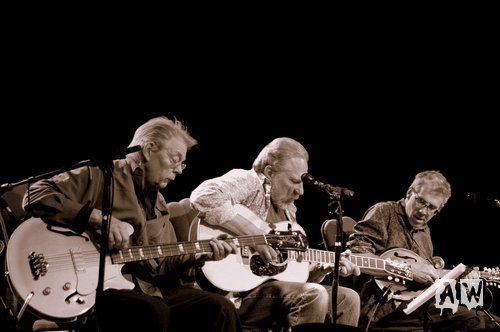 Hot Tuna played two exquisite sets of acoustic music at Higher Ground December 10th. Nearly five years to the day after the band opened the venue at its current location, this trio proved it's possible to evolve as musicians and cement abiding personal relationships after decades of collaboration. No wonder the Vermont audience was so receptive and so often quiet most any attendee could hear the proverbial pin drop in the ballroom as the night went on.
Case in point: multi-instrumentalist Barry Mitterhoff. Having joined the ranks of Tuna in 2004 in the wake of working on guitarist/songwriter/vocalist Jorma Kaukonen's solo album Blue Country Heart, the bespectacled musician has often seemed a mere sideman and, on occasion, an intrusive element between Kaukonen and his long-standing partner bassist Jack Casady. Not so on this evening, as on the very first tune, "New Song for the Morning," he sounded fully integrated into the union, on a perfectly level plane with the men to the right of him on stage. Solos like the one Mitterhoff took on his main axe, the mandolin, during "Hesitation Blues" were as bit as deft as Kaukonen's on his own acoustic guitar and the former's picking of harmonics on "Death Don't Have No Mercy" were among the sublime moments of the show.
Casady's own spotlights accounted for three more, especially the one on "I Know You Rider." His immaculate light touch makes it sound like he is playing one continuous line combining melody and rhythm (when he's not chording as he did on "How Long Blues) and to hear him implant new nuance within a number that appeared on the first Hot Tuna recording in 1971 reaffirms how musicians themselves enjoy music: playing with their material as they play it.
Not all the songs were of such vintage. As has been the case in recent years, Hot Tuna has moved beyond a well-established repertoire to include numbers like "More Than My Old Guitar" and "There's A Bright Light Somewhere," direct expressions of sentiment approaching the lachrymose in contrast to the sense of humor underlying "Day to Day Out the Window Blues." Not surprisingly, these numbers are set pieces rather than improvisational vehicles and their inclusion only made the familiar Tuna standards sound more superior than they otherwise might. That said, when Kaukonen, Casady and Mitterhoff embarked on an extended improvisation upon "Good Shepherd," they effectively summarized everything they do well together.
Which Hot Tuna then expounded upon succinctly with an encore of "Full Go Round," alluding to mortality only made the song sound life-affirming, a notion about music in general made palpable through the course of the previous two and half hours.

Visit Hot Tuna