Shows
Surprise Me Mr. Davis
November 19, 2009 at Club Metronome in Burlington' VT
by Mike McKinley
|
photography by Andrew Wyatt
November 23, 2009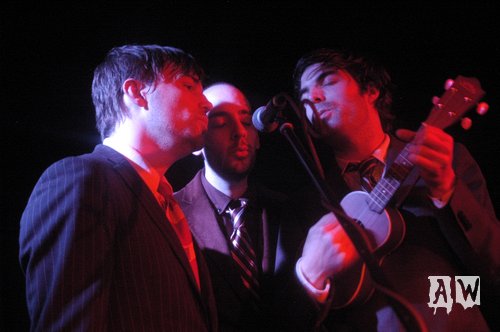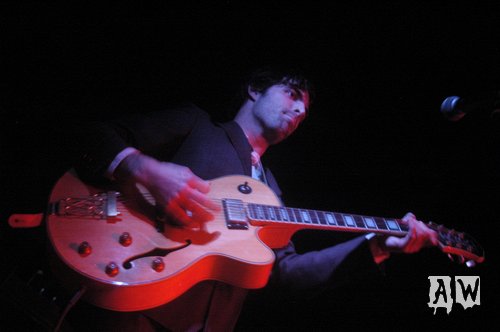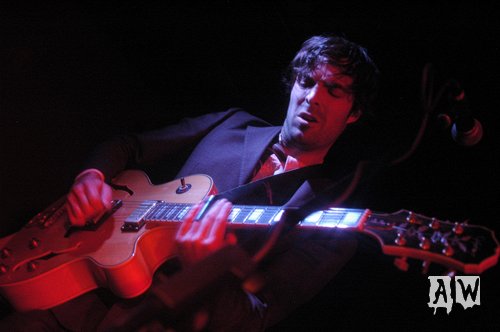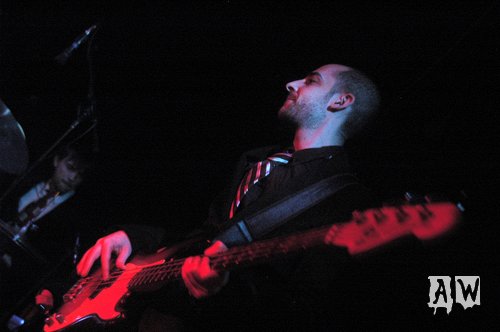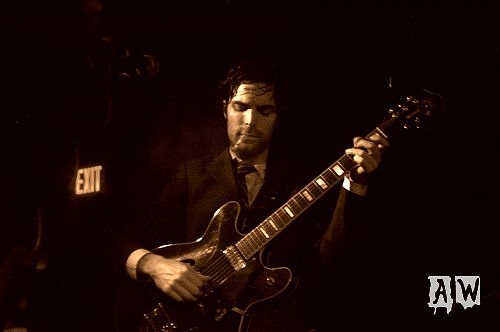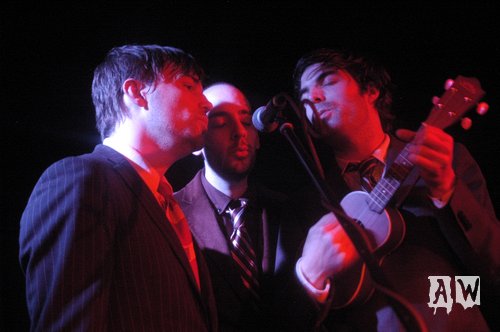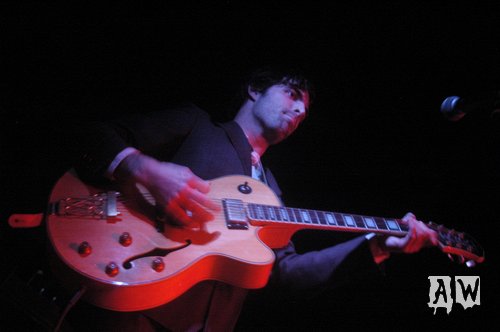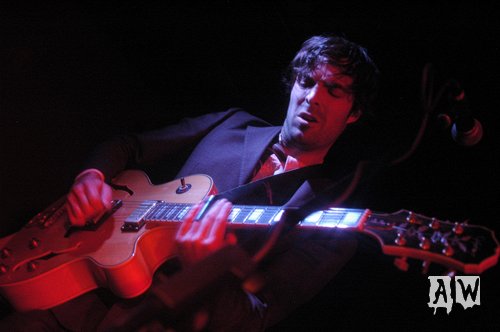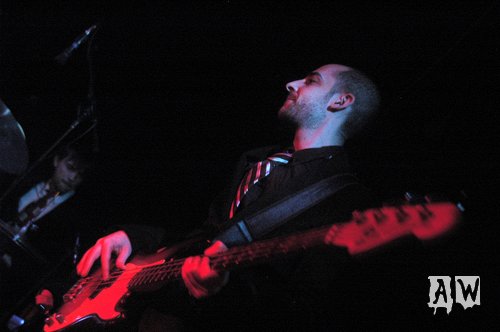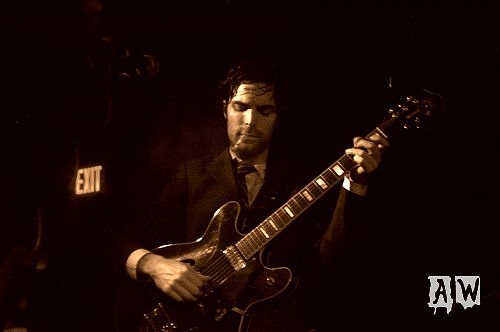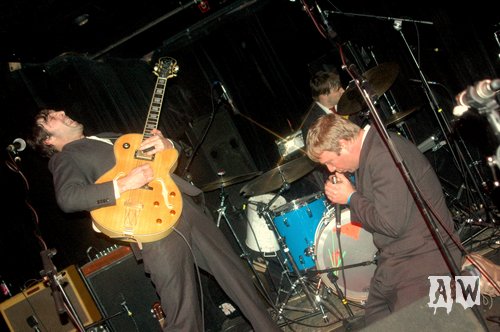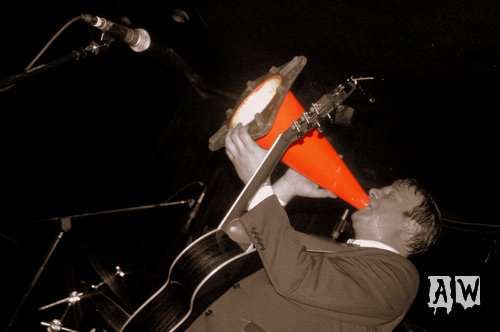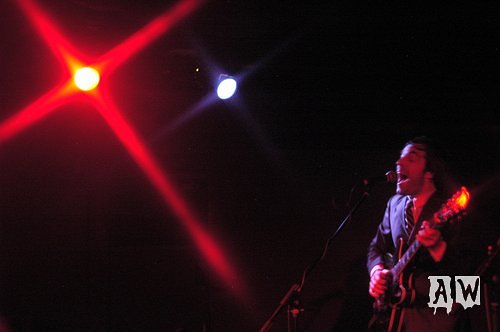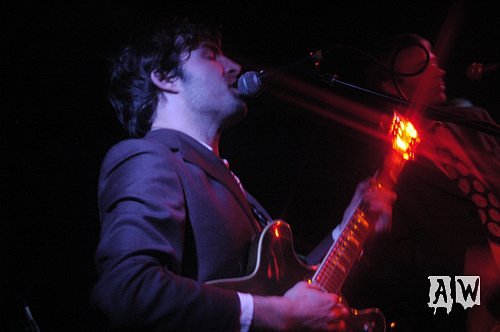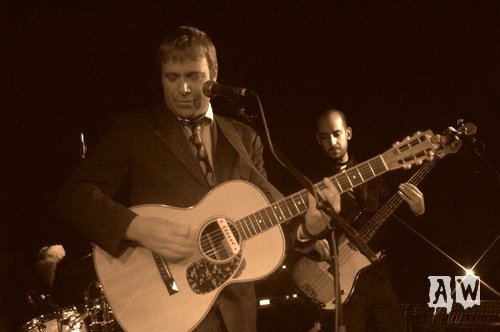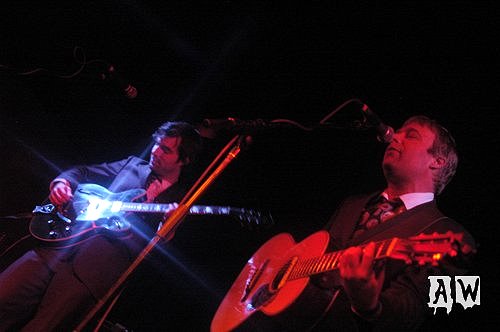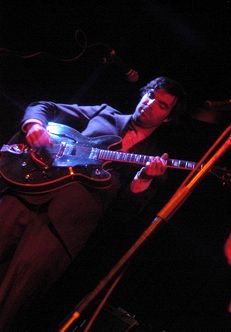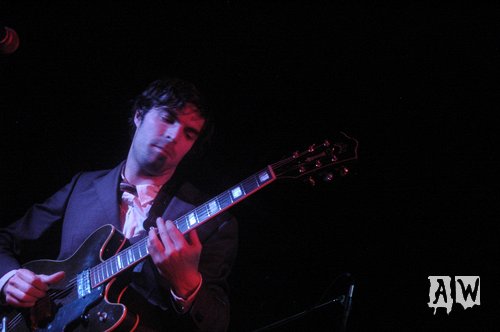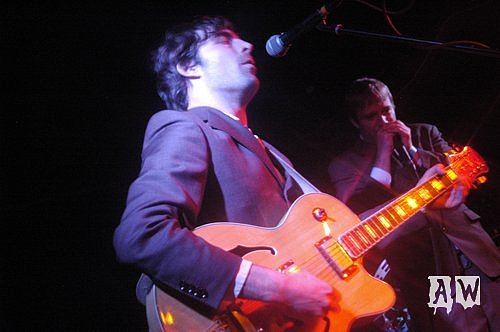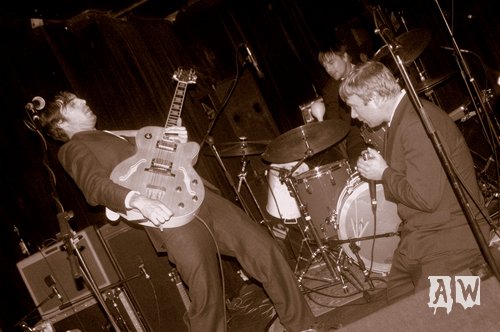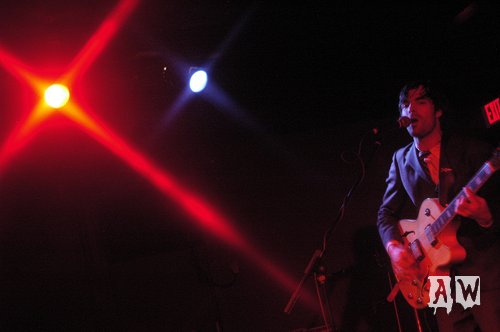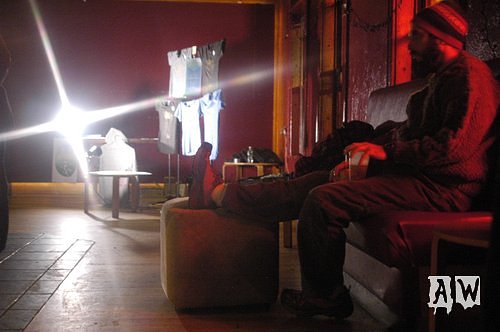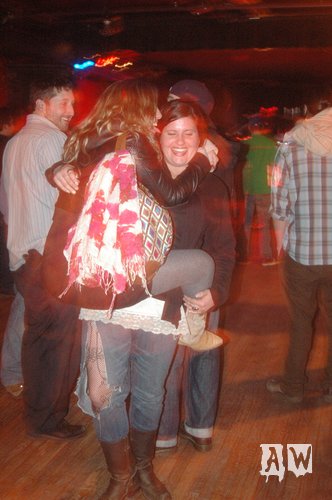 Andrew Barr' Marc Friedman' and Brad Barr--also known as The Slip--walked onstage and circled a single microphone. They began singing gorgeous barbershop harmonies accompanied by a ukulele that Brad was strumming. Nathan Moore stepped up to a separate microphone and began singing "Tombstone"--the first track off his latest record' Folk Singer. The room melted with them and this incredible' unexpected re-arrangement of Nathan's folk song.
Just like that' they had the room. Why there were only 100 people or so to see Surprise Me Mr. Davis at Club Metronome on a Thursday night is mystery I'll never get. But at this point I should' after a week of being bombarded by media coverage of Sarah Palin's bestselling book. It should come as no surprise the amount of fascination there is for emptiness' say-nothing slogans' mudslinging gossip and the cult of personality. It sells incredibly well.
The music industry has similar parallels' where pieces of crap get flung at you in pretty packages with ribbons and bows' perfectly assembled to go easily to market. You say to yourself' "Ah fuck' can it get any more insane?" Davis appears to be way too dynamic and honest to easily fit into any of marketing mold. So' you can't help but feel a bit strange witnessing geniuses barely breaking even' but it doesn't stop the music from pouring out like a raging river. You take all you can get' drowning in the soul' humanity and power of it all. "Thank God I'm not alone in this mess'" your inner dialogue says when it's all going down.
It takes a long time for something as deep and wide as Davis to stick. Hearing the depth they have both sonically and poetically' I can't help but think of them in similar light as Wilco -- a wide palate of music both with deep roots and a ton of experimentation. They're taking a slow climb' leaving a fire that doesn't die everywhere that they go. It dips down too far into that well of creativity to ever stop.
The room came to silence quickly during "Tombstone" and the audience hung on every word. Again' it was proof of the Davis charm and alchemy; you could lock these guys in a room for an hour with no instruments and they would come out with interesting music to share' and not only that' but they would also deliver it with a few magic tricks. It also says after not seeing them play together for close to a year that their music continues to sprout new colorful dimensions.
Then they blazed through' "Poor Boy'" with Brad Barr putting his ugly slide-guitar face on and Nathan putting his ugly harmonica face on for a raw and dirty' dizzying stomp. Just enough power and energy to lead you up and lay some heavy duty stuff on you' and that's when Nathan led the band through "Summer of My Fall."
"A woman's heart is overwhelming/like a painting of it all. Everything' everything that ever was or will be' just hanging on the wall" he sang. And then they all joined in on the chorus' ending with the line: "It was the winter of her spring/it was the summer of my fall." It felt like a collective hair-standing-on-end moment. Nathan got me with this one about six weeks ago when he was came through town on a solo tour' but something about the band building behind him and making this such a crushing rock tune hit me twice as hard and fast.
"Sissyfuss'" with its infectious groove and F-the-man beauty' was the most stretched-out tune of the evening. When they opened up, the form of the song began to bend and become more and more suggestive. After getting hit with one great song after another' you see that familiar element of having the The Slip onstage: these guys are incredible' and seriously sophisticated' improvisers.
They closed the set with "As Long As There's One of Us Standing" and it was a moment. I think for most of the loyal fans in attendance' this is what draws them to this band: to have music that bleeds' to try to live and feel with higher purpose and understanding. It's the anthem for that. After the show Nathan Moore said to me' "2010' it's the year of Davis." Shit' after seeing this band at Metronome' I'm still willing to roll the dice and say it's the going to be the decade of Davis.