Shows
Phish - Festival 8
October 30-November 1, 2009
at Empire Polo Club in Indio' CA
by Adam King
|
photography by Andrew Hill
November 4, 2009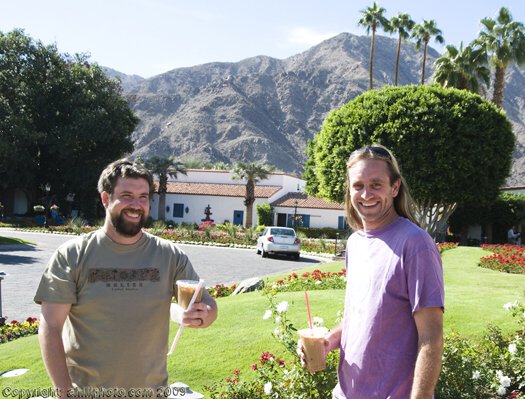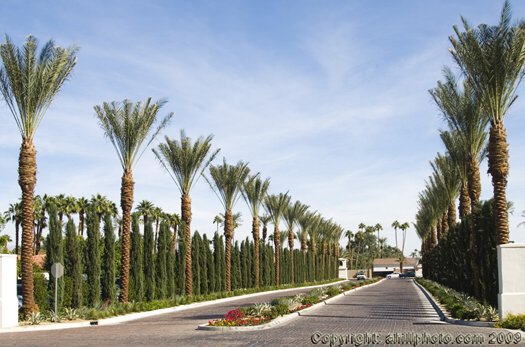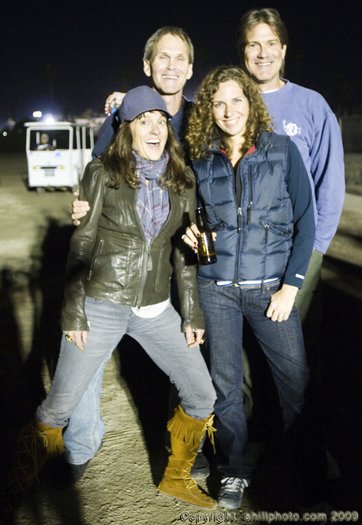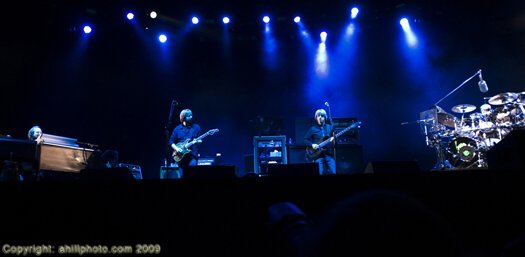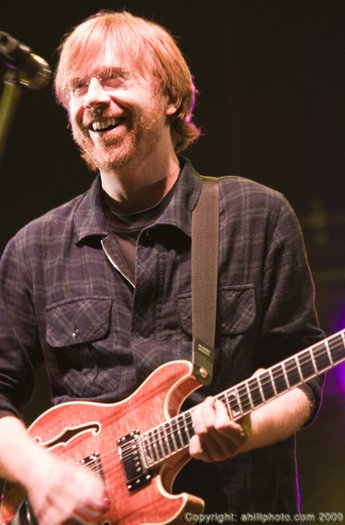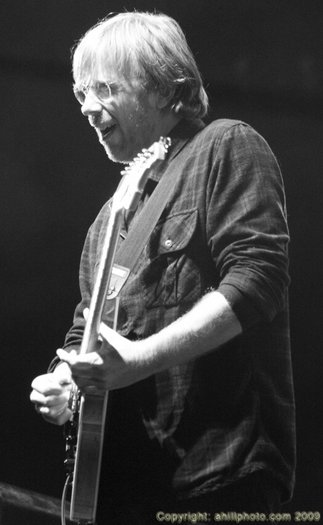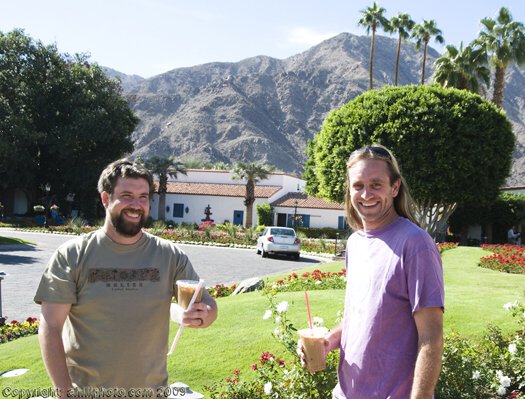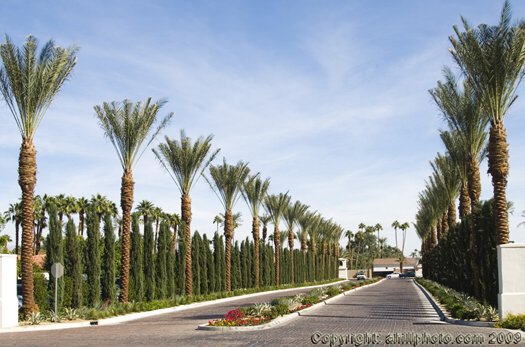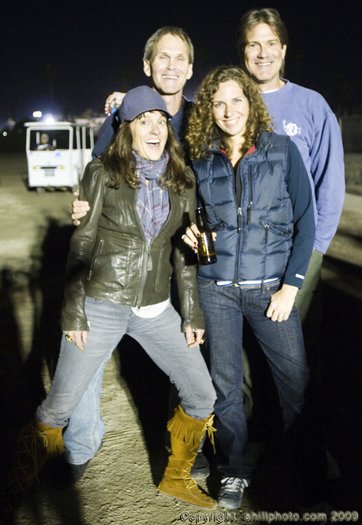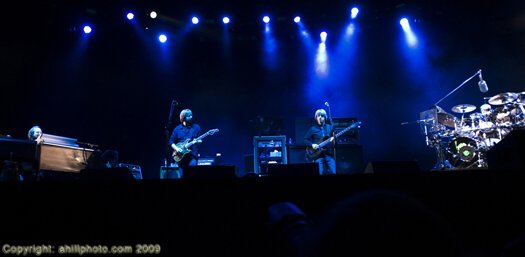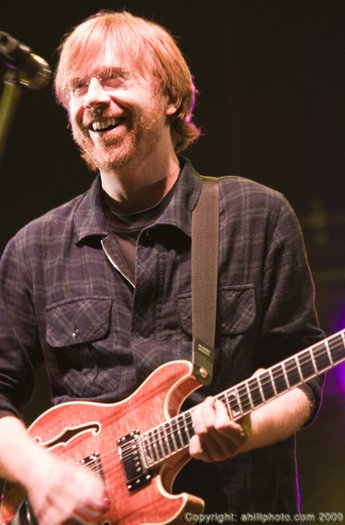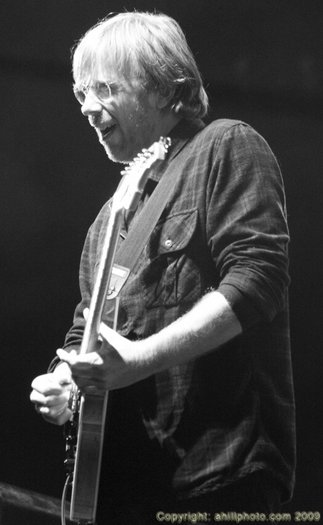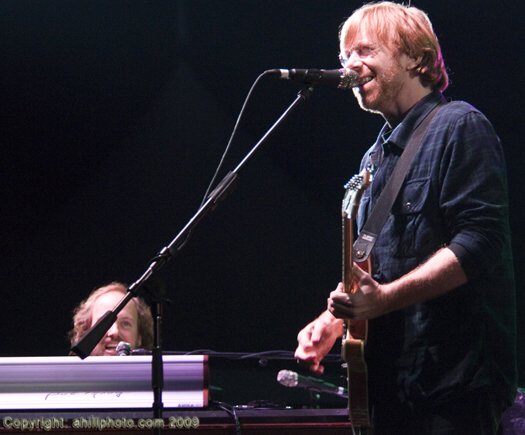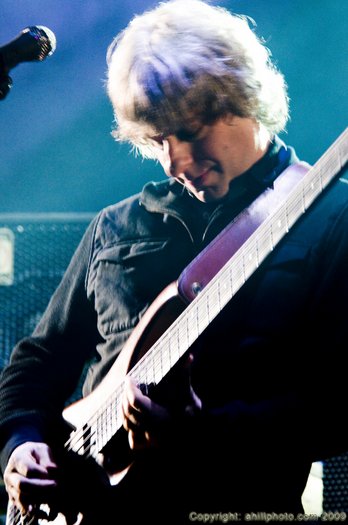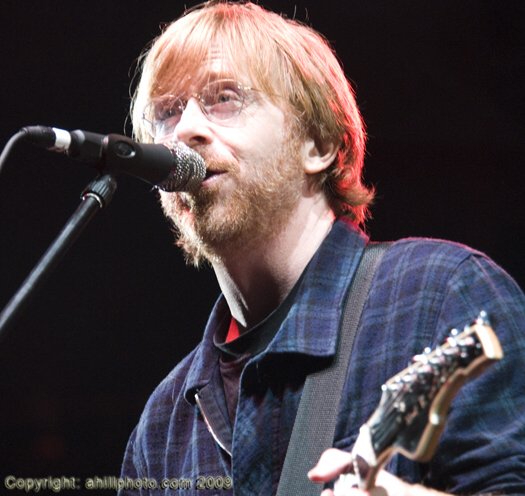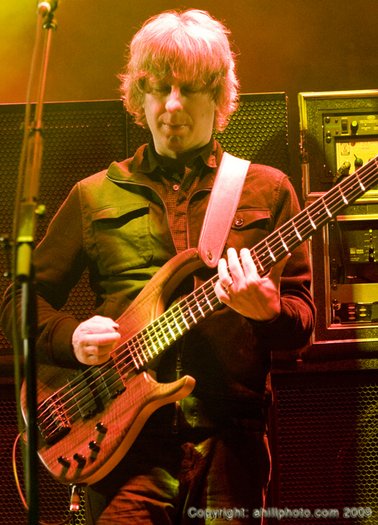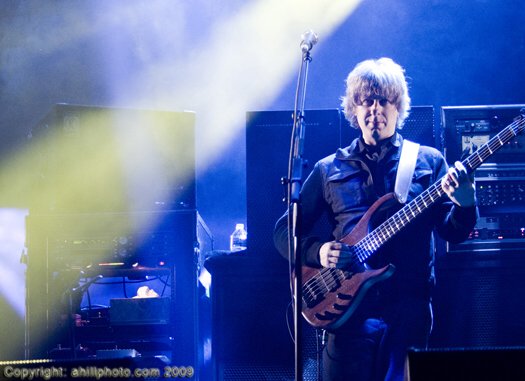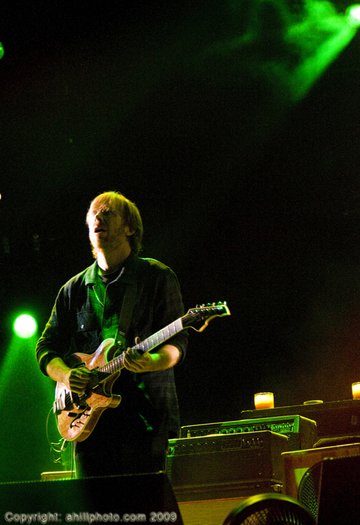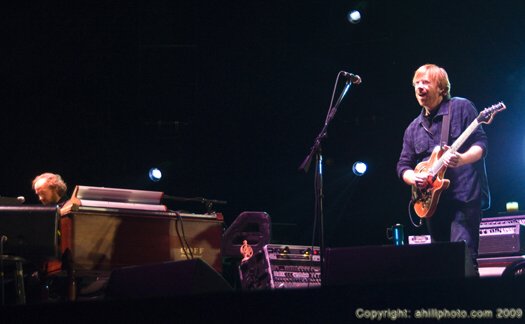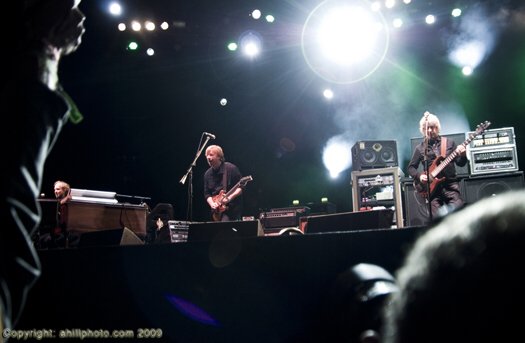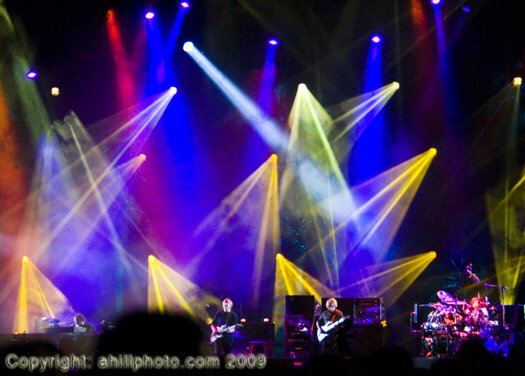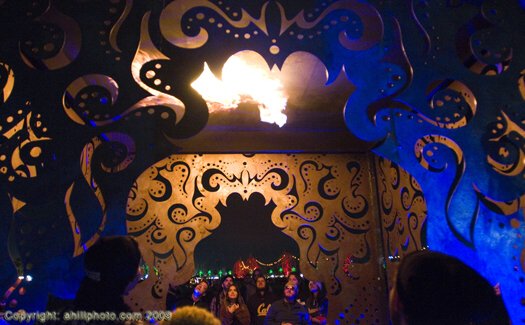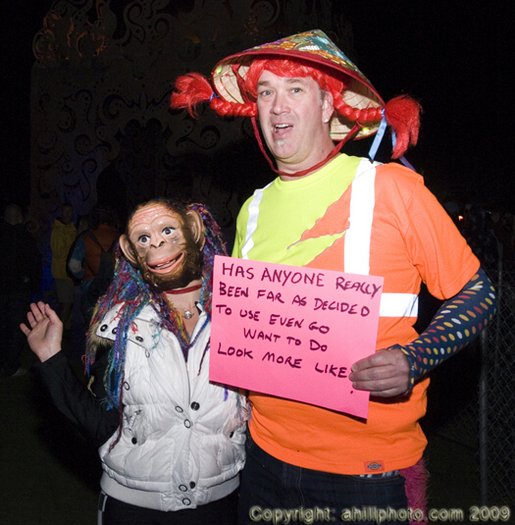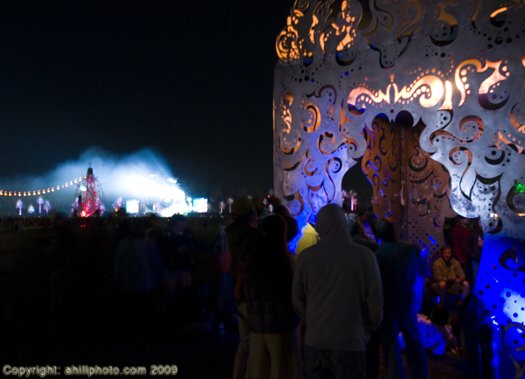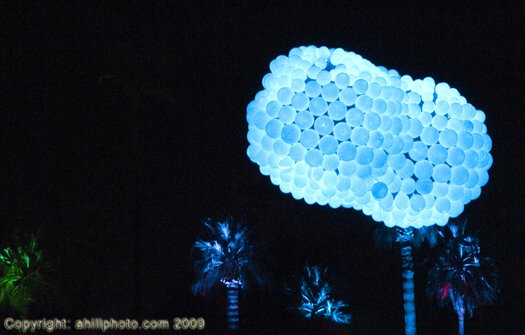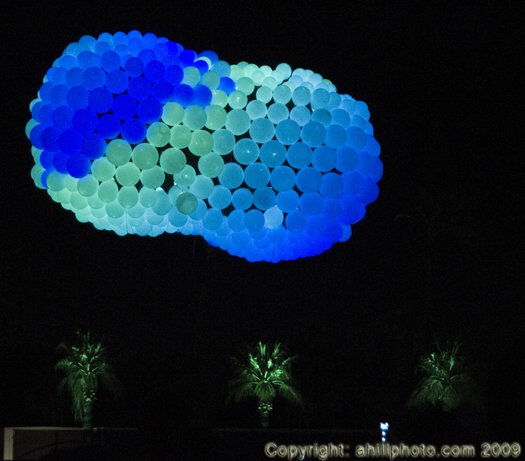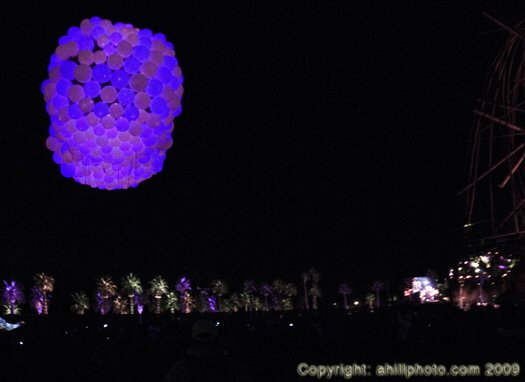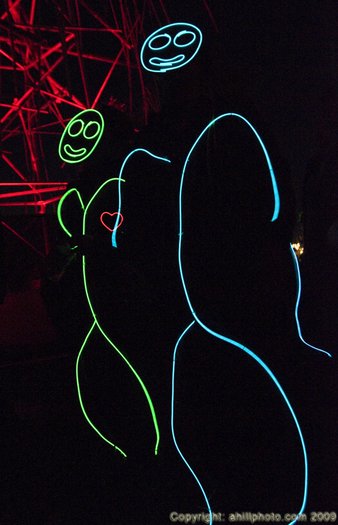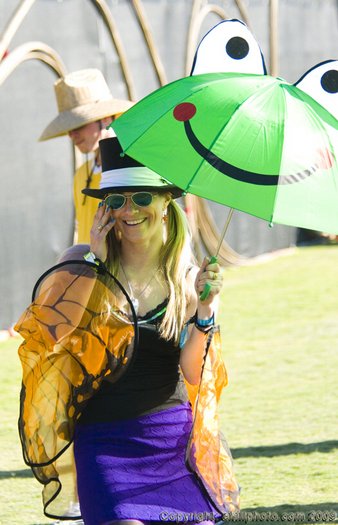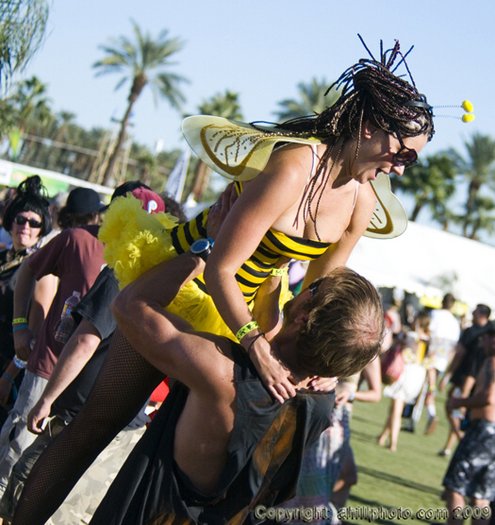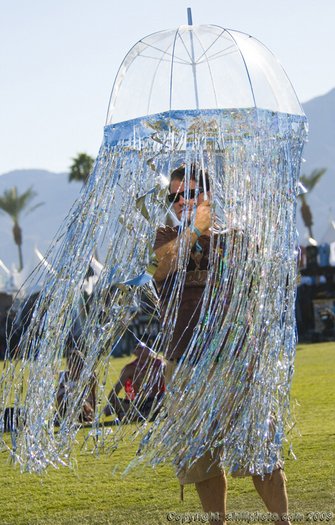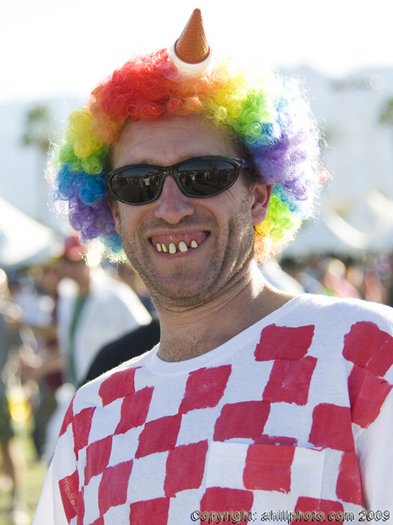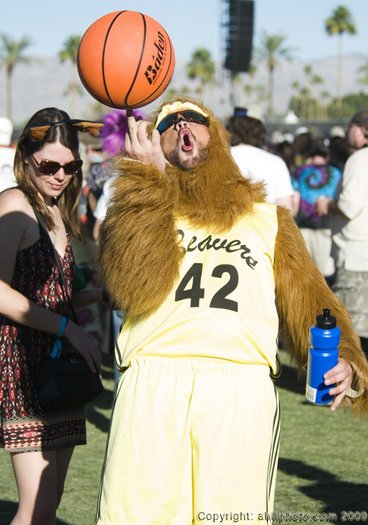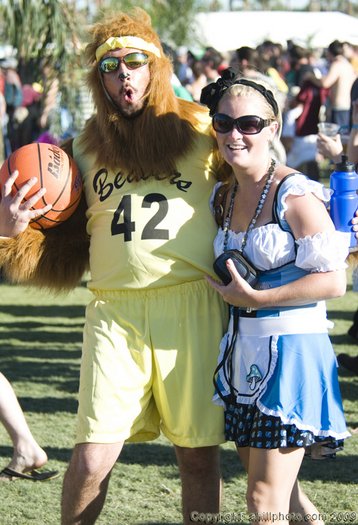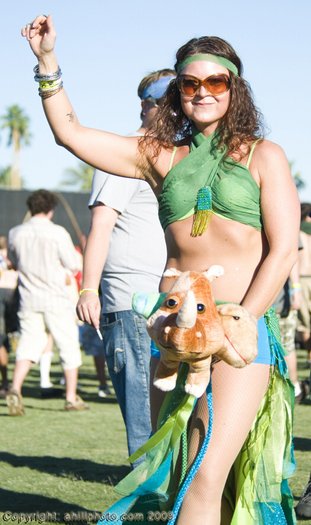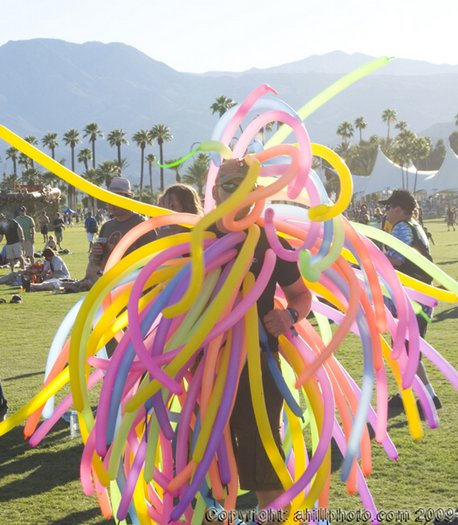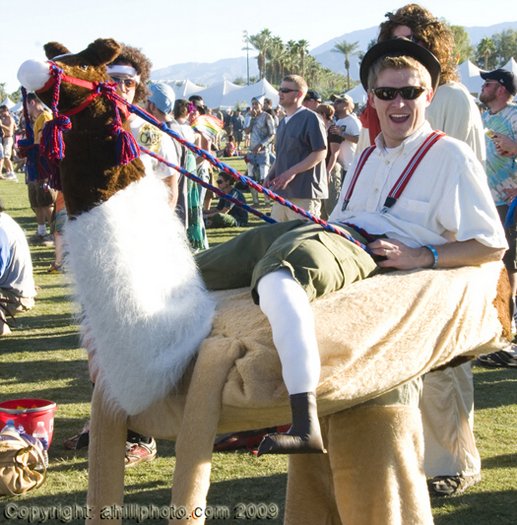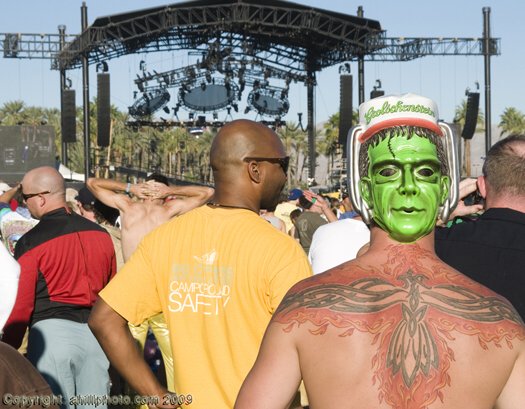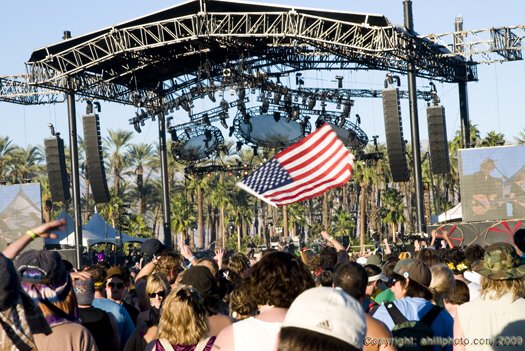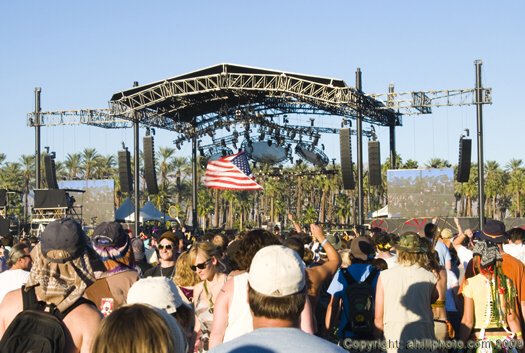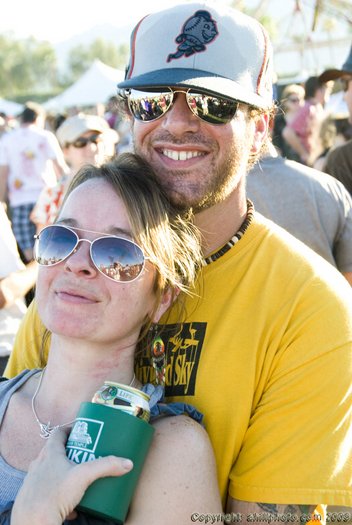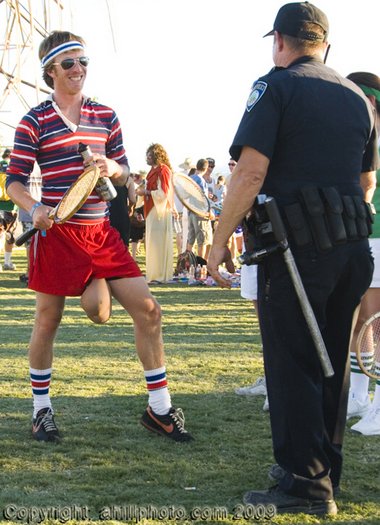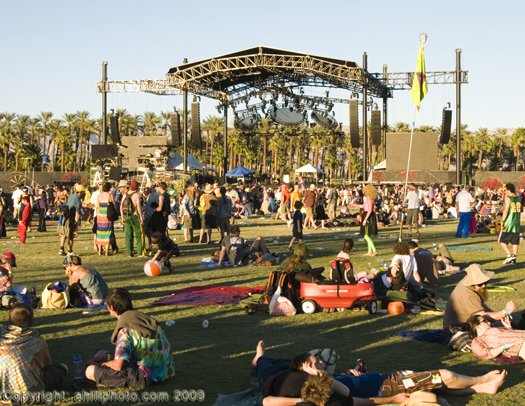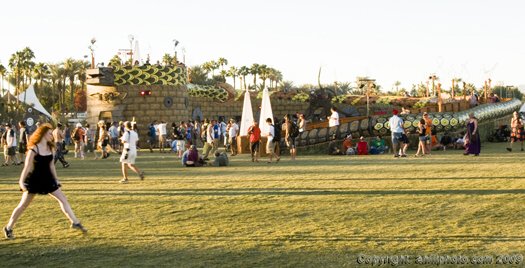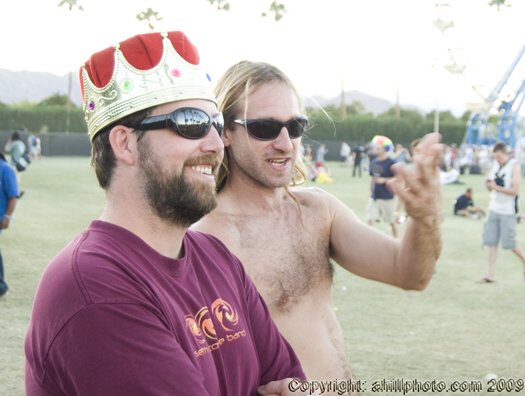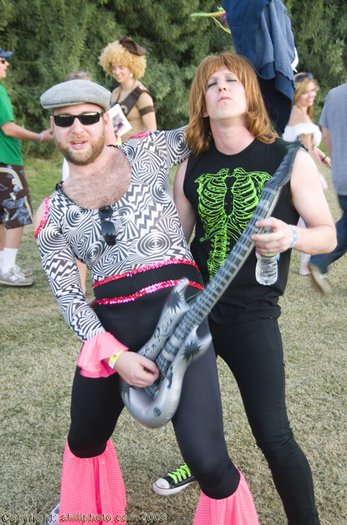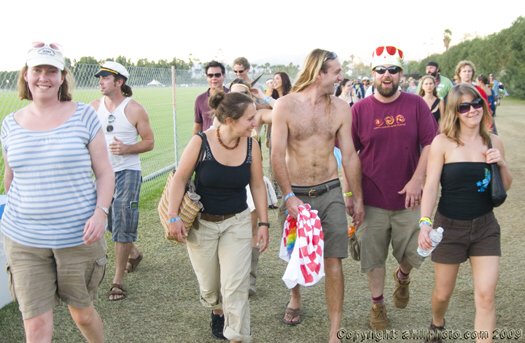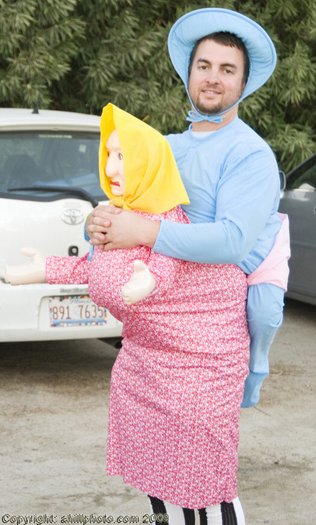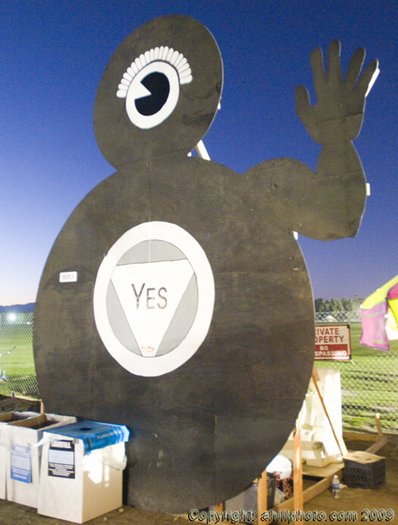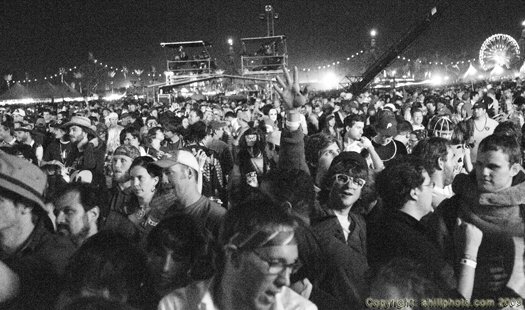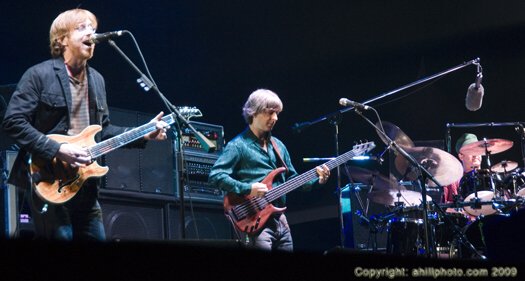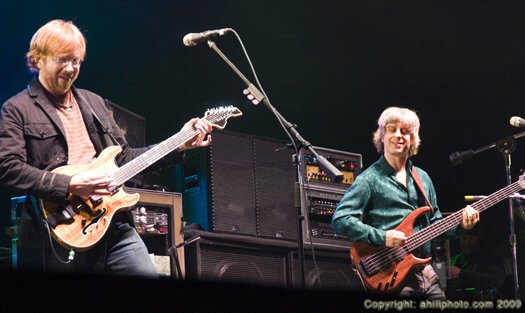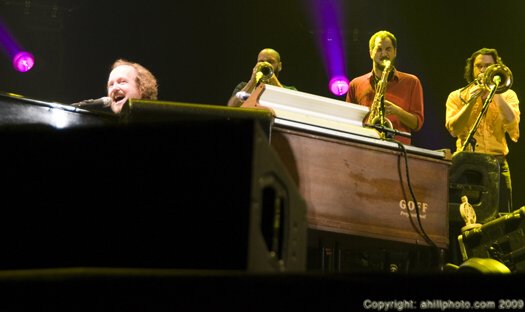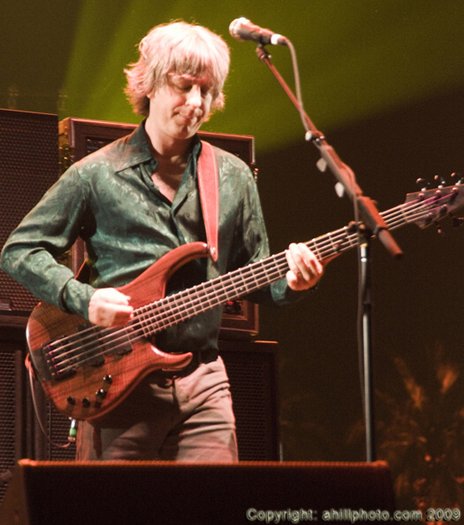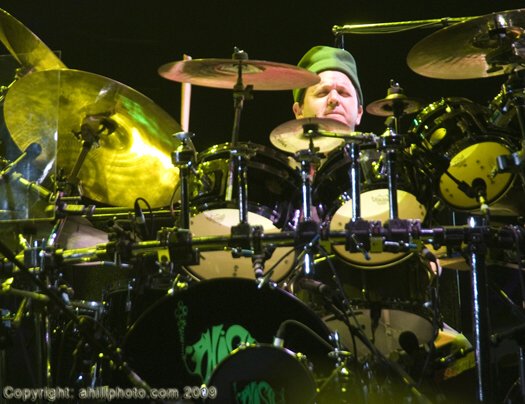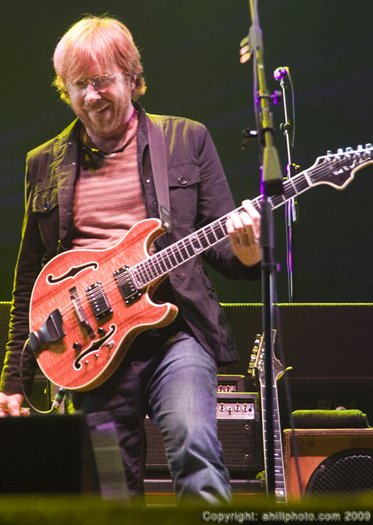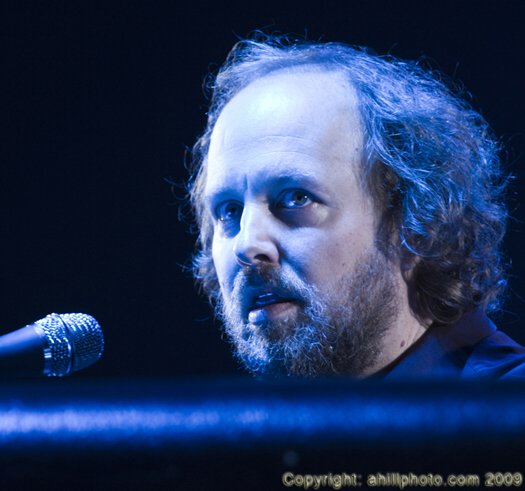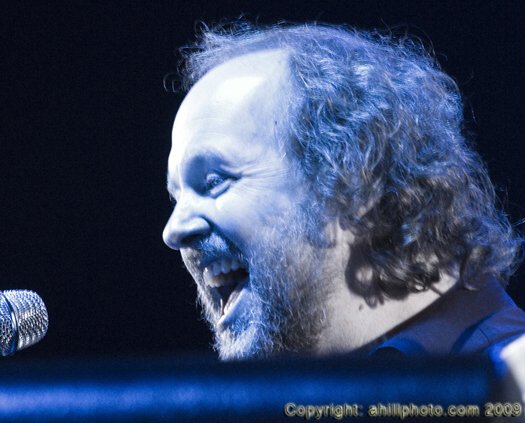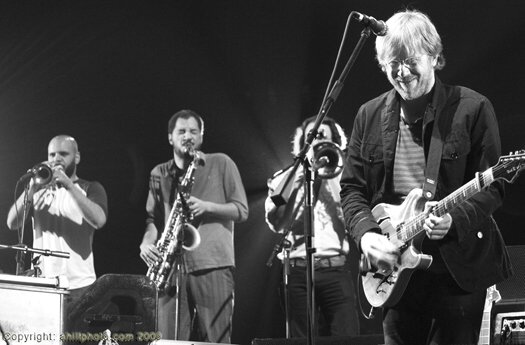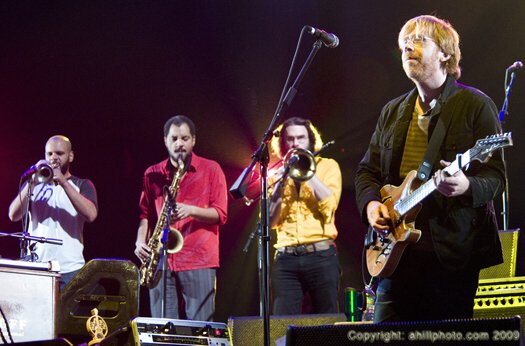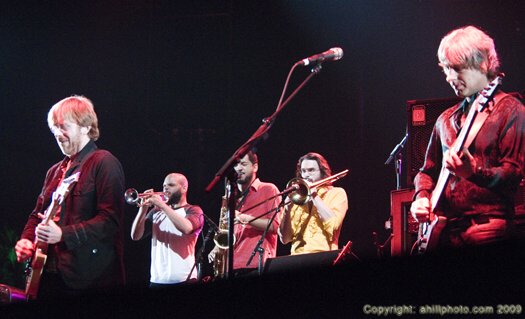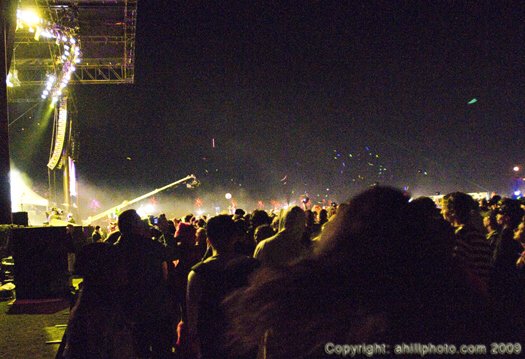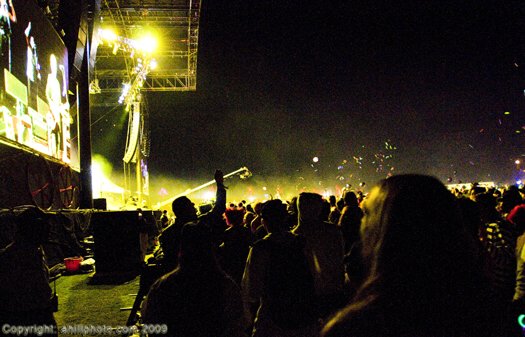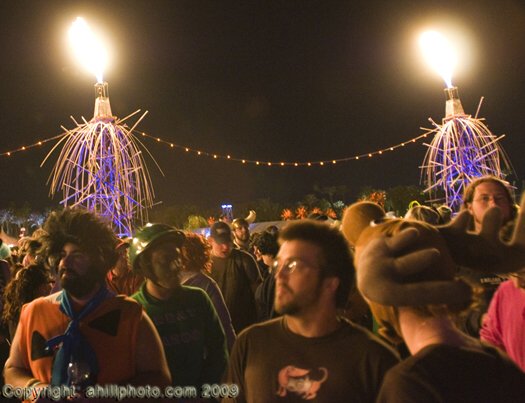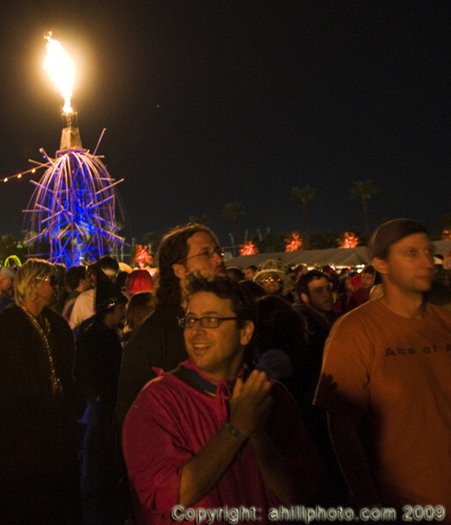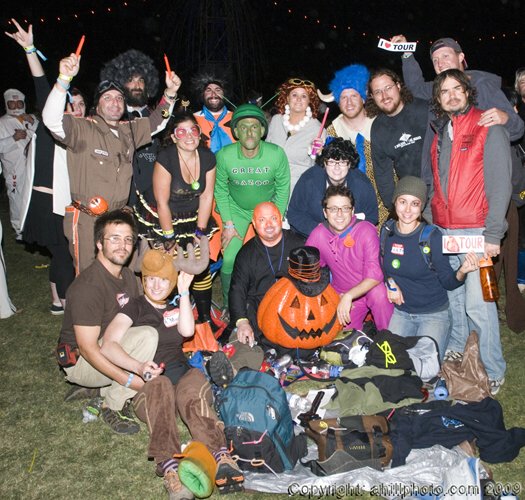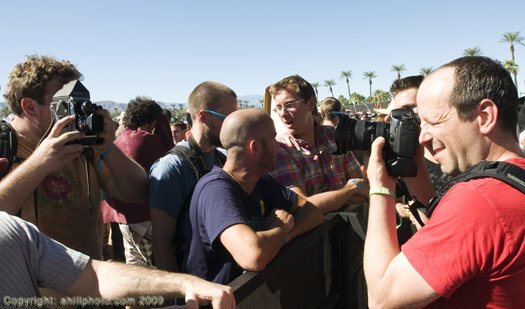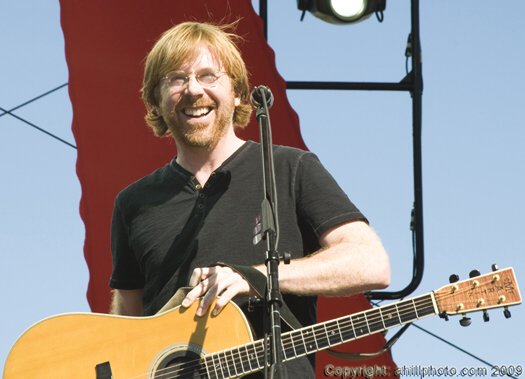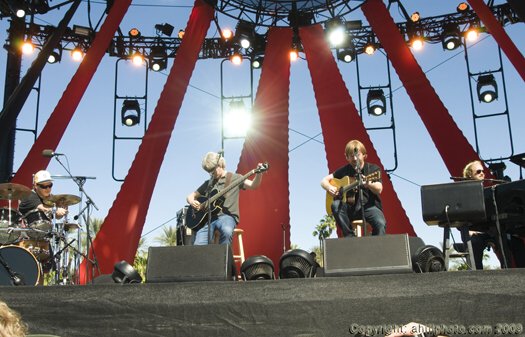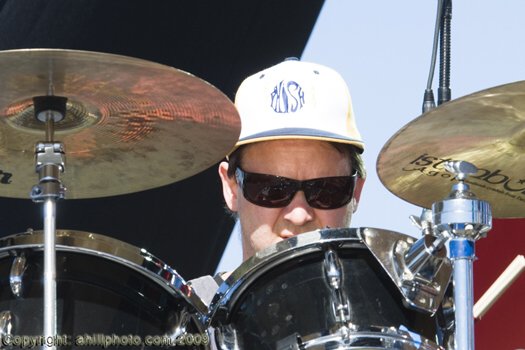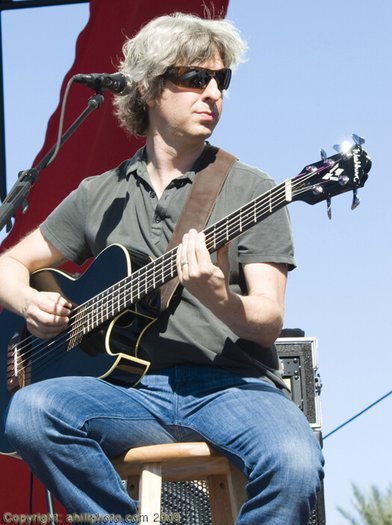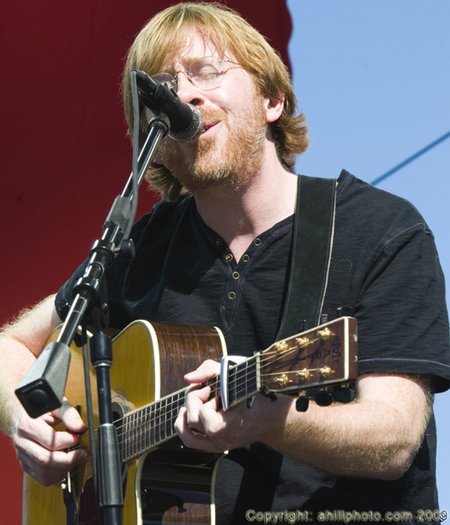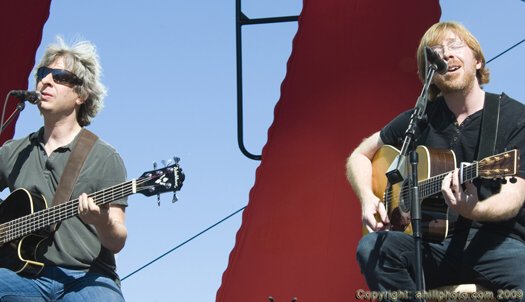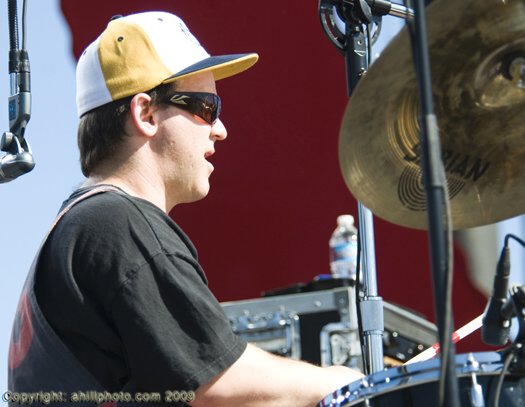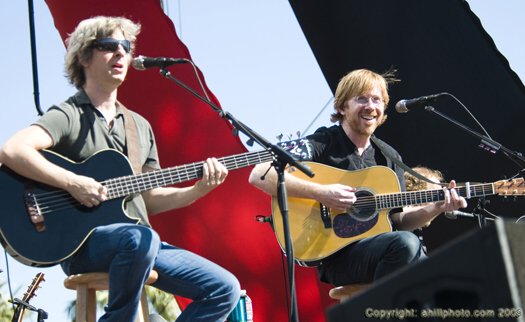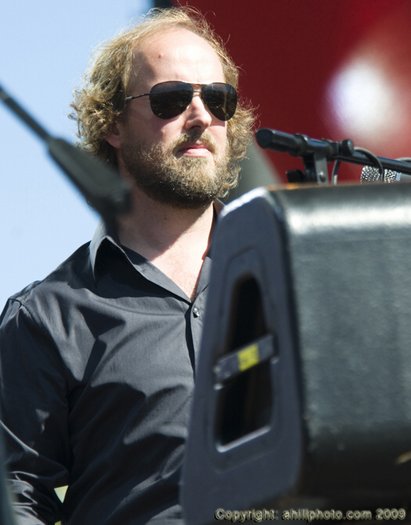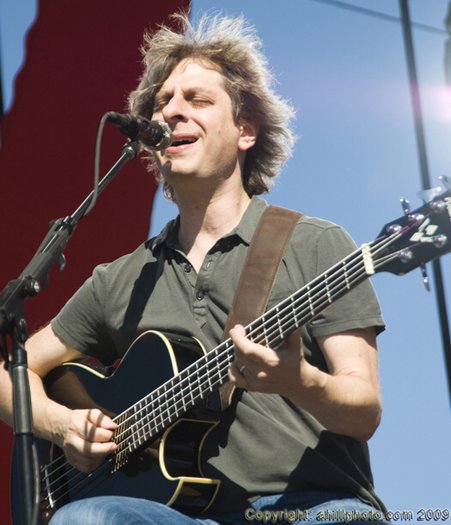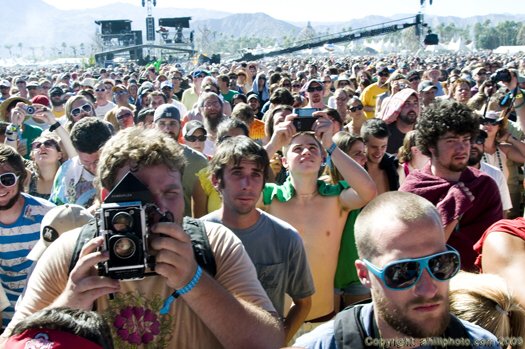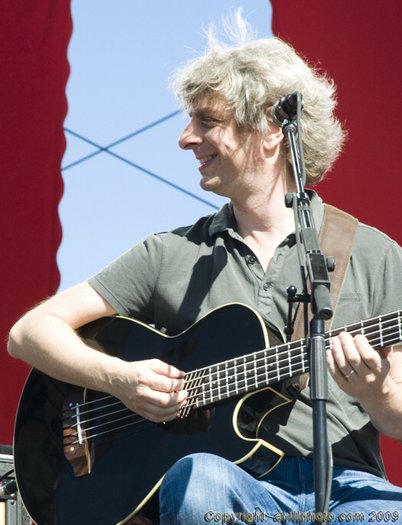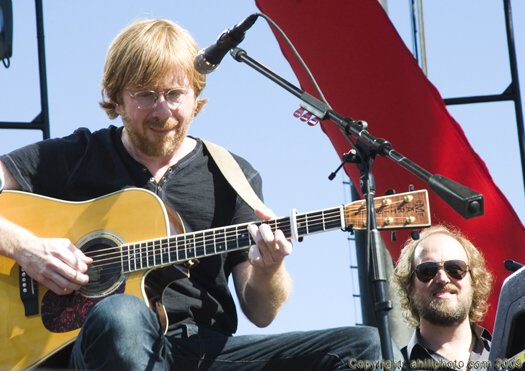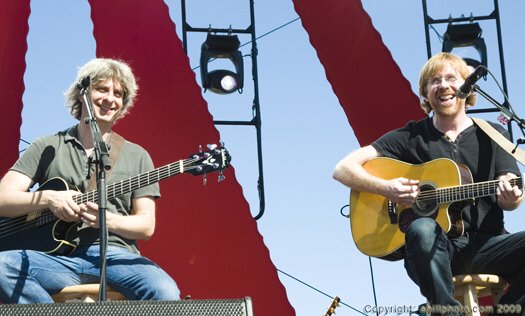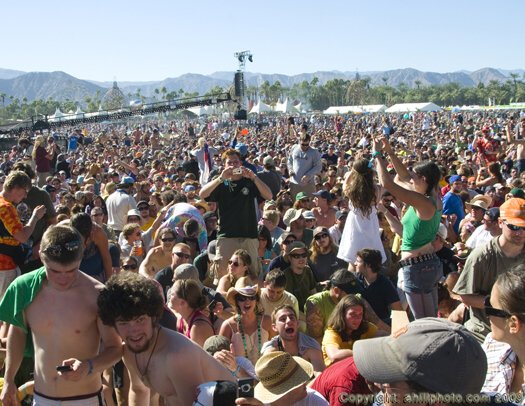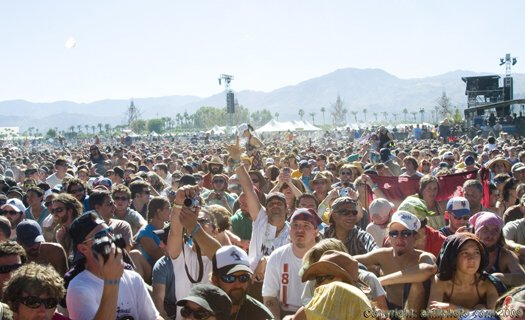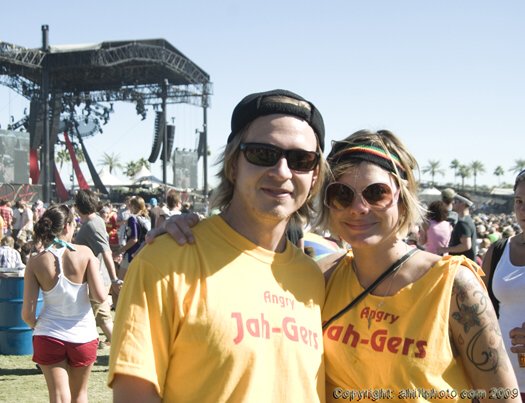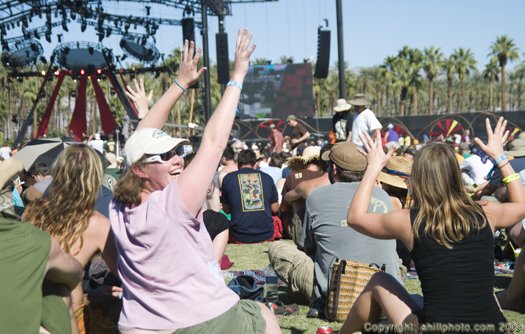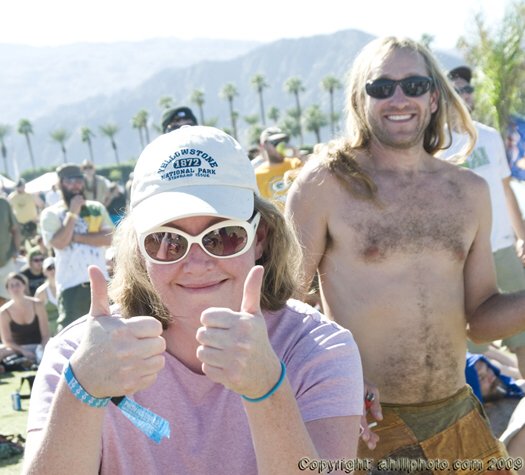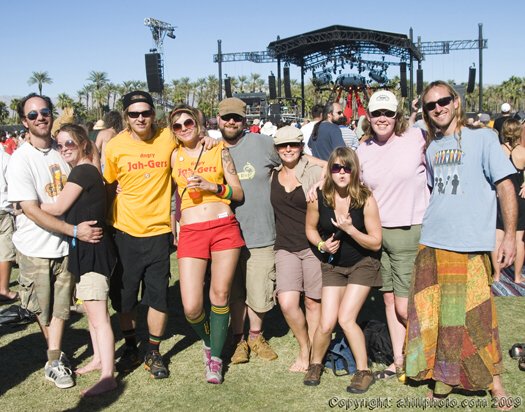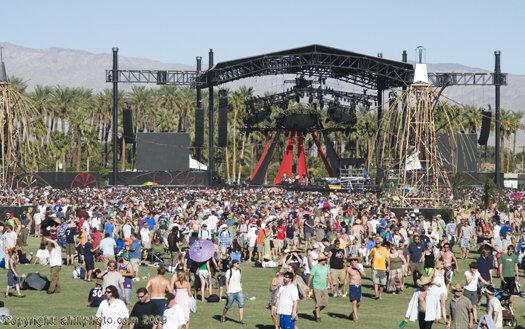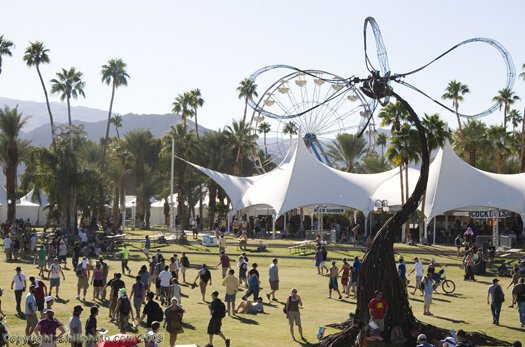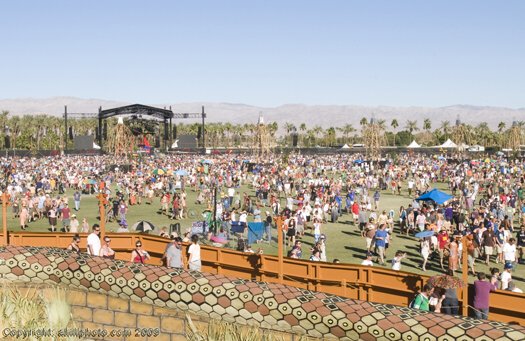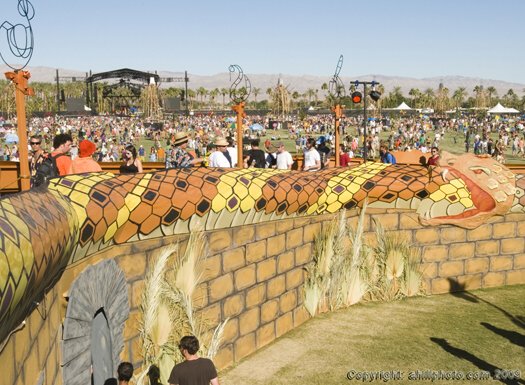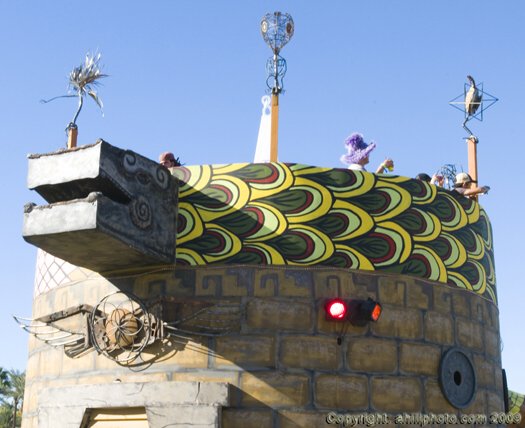 Something felt different about this one months ago. As soon as the official announcement of the festival came, shocking and tempting details hit quickly: the first Phish Halloween show in eleven years is going to be a festy... in Palm Springs... during the peak of the Northern California harvest. OK, so actually it was in Indio, but both spots equally do have 8 different brands of prune juice in their supermarkets. Either way, rather than the bugs and gators from that swamp 9 years ago, I knew the biggest worry here would be elders rocking diamond-studded Depends.
First things first, this shit is the desert. It was dry, cloudless, in high 90's during the day, and low 50's at night. For a 12 year Vermonter it was ideal; my icy blood keeping me comfortable in shorts 24/7. However, what initially distinguished it the most from all prior Phish festivals was that although in the desert, the polo grounds are also directly in the middle of a fairly large city area. I knew attendance was going to be small (near 40,000), but I still didn't expect to roll up to a hotel Thursday night, get a room for 80 bucks, and have the manager have no clue there was a festival going on a mile down the road. I'm not saying it was like having downtown Bridgeport wrapped around the Gathering of the Vibes, but the proximate avenues didn't provide the same escapism as say, the Limestone wilderness. At least, not at first.
After finally finding our way through terribly uninformed Marine security on Thursday night, we missed soundcheck and arrived to circulating rumors that the band had played "Shakedown Street." I then realized the false report had started because nobody really recognized any of the songs they played, but I hear "Liquid Time" is the one to keep an ear out for. We did get in on time to catch most of Kevin Shapiro's archive video montage, however. Cocktails, a ferris wheel, and the 98' Utah Darkside of the Moon set on a big screen were ideal for pre-day lot reunions.
On Friday the desert sun quickly became a surreal addition to the morning pre-show jitters, and there was ample time to check out the lot. Or lack there of. Ironic to rumors, the one thing missing really was the Shakedown Street. With no centralized camp area, there never was a central hub, but it soon became clear that its absence would only add to the personalized mystique of the weekend. After a traffic-less entry, and a push through a couple layers of uber-diligent security, something felt different on the main-stage field. Suddenly the police officer didn't care that you sneaked that glass bottle in, let alone what was in that magazine fold. Suddenly the palm trees made sense -- transforming from icons of botoxed mutants into beacons of a newfound paradise. Easily the greatest Phish festival venue ever, the entire grounds were littered with massive pieces of fire-spitting metal sculptures, Kuroda-lit palm trees, and an enormous spin-house structure fondly named the Coil. And lord friend, that Coil at night was like random scenes from the friendliest David Lynch movie of all time. But moving on...
Friday: 1st set: "Party Time" was a cheeky opener, and fun, but not something I need to hear too often. The subsequent "Chalkdust Torture" was more what people were looking for, but I could sense the crowd already craving the grindage, and called the subsequent "Moma Dance" prior to Chalkdust's outro. Yeah, that's right, I'm bragging. Highlights included a "Stash" that turned utterly inside-out before coming home, and a thumping "Stealing Time From the Faulty Plan." With a one-two closeout of "Ocelot" and "Time Turns Elastic," it felt as thought they were getting a lot of tunes out of the way. Wasn't great on paper, but heads were still held high at the break. Ocelot's almost grown on me, but six times in, "Elastic" still had me headed to the beer tent.

2nd set: A lot of the big hitters came this set, but again few surprises and there still seemed to be a vibe like they were getting things out of the way. "Down With Disease" was the jump-off, and "Piper" continued its renewed inspiration in the 3.0 era. The first great moment of the weekend came during a Page clav solo on "Wolfman's Brother" when the camera man caught him dead on in a death gaze, and the entire crowd shrieked in joyous fear. Speaking of which, "Joy," as much as my friends try to convince me otherwise, still makes me shake my head in disbelief, but who knows, if ten years ago you would have told me an acoustic "Mountains on the Mist" would have brought a tear to my eye, I would have smacked you. So we'll see. "Harry Hood" was dreamy but not boring, and featured the debut of the flying Borealis light structure, which is just too cool to describe in words.

Saturday: 3rd set: Seemed like most people took it relatively easy Friday night, and woke Saturday morning to the confirmed announcement of Exile on Main Street as the Halloween album. Maybe with too many new songs on their mind, this set yet once again felt like the band was playing it safe. "Sample in a Jar," "Divided Sky," "Kill Devil Falls," "Lawn Boy," "Bathtub Gin," and "Possum" all seemed somewhat predictable. Great, but predictable. However, I hate how "Bathtub" has been pushed to nearly always being played in the first set, and miss when it would flow into things more. The "Antelope" raged though, and everyone left on a high note to get tuned up for Halloween.

4th set: Good lord, there were a lot of people dressed up as Waldo. Guess I missed the memo on that one. My bud dressed up in his girl's roller-derby outfit crushed me, but not nearly as frightening as the beach-bound Borat. Pre-set, the vibe seemed somewhat mixed with many still mumbling of wanting Thriller, and how they just weren't that familiar with Exile. Then "Thriller" came over the P.A., launched into a video power-mix of every album mentioned on the web site, and before the haters knew it they were dancing a verse and a half into "Rocks Off." From that point on the whole set, the whole night, and the whole festival stepped up to a different level. Page took the brunt of the vocal duties, and the tunes with the friggin' unreal Sharon Jones and her cohort Saundra Williams on backup vocals were unbelievable. The horns were spot on, and there's just something amazing about seeing the familiar foursome with a killer back-up squad. I began to lose it right around "Tumblin Dice" -- my fingers nearly bleeding from my air-guitar power-chords. Other treats included Fishman taking lead on "Sweet Virgina": "Thank you for your wine, California!" Fishman on lead for "Happy," and the mellow groove out of "I Just Want to See his Face": "Let this music relax your mind." But the apex pinnacle of all crescendos was the "Shine a Light." Nearly 3000 live songs deep, this was quite possibly one of the single greatest Phish moments I've ever experienced. Trey's vocals were crushing on this gospel powerhouse, taking the non-believers to the other side.
5th set: Last night the set had ended 3 minutes before the Midnight curfew, so I knew this set wasn't going to stretch out as much as I would have hoped. "Backwards Down the Number Line" wasn't exactly what I was looking for in the succeeding opener, but nobody was complaining. "Fluffhead" is not a second set song in my opinion, but "Ghost" however, is, and I took full advantage of what felt like the first flex-out of the weekend. "When the Circus Come to Town" seemed relevant, but it was the "You Enjoy Myself" that crushed. Trey kept his guitar on at the end and played a long shred fest solo, something the last few versions have been missing for some reason. Shit exploded when the girls and the horns came out for the "Suzy Greenberg," and it's easily one of the must-hears of the festival.
The ether of the Loco Ocho had fully saturated everyone by this point, and this night felt more like the traditional post-festy night freak-out. Inside the Coil my friends adopted a clown-doll woman while jungle men chanted in warm profanities from the ceiling of a twisted orphanage. One room over, I nearly moved in when a beautiful girl began casually singing 40's Gospel tunes to me. Scenes of oddity and true psychedelia have honestly never felt more blissed out and comfortable. Late night, there was much debate as too how many of the crowd would actually be present for the acoustic opener at noon the next day.

Sunday: 6th set: Acoustic: A slow "Water in the Sky" was a great opener, and some most tunes seemed truly ideal. I had been hoping for the "Strange Design" as well as the first "Mountains in the Mist" since IT. A few of the same songs from the mini-acoustic sets they would bust in 96' popped up, but nobody was expecting the "Wilson." "The Curtain With" was transcendent, and I forgot how perfect the "McGrupp" would be. I passed on the free donuts and coffee however, opting for the Bloody Mary bar and turkey corn-dog stand.
7th set: Honestly, the only thing that really stood out for me in this set was "The Wedge," which I find to be the perfect festival song, especially just after the sun had set. They closed with a killer "Split Open and Melt" but it seemed like they were holding on to some big boys for the last set.
8th set: Crush city. Be it the magic of the palms, but somehow I had more energy for this set than at any point in the weekend, and thank God. A huge "Tweezer" segued into a ridiculously enormous "Maze". Totally dark, spooky, and continuously explosive. A bigger "Free" than of recent tries dropped next. With "Mike's Song" not appearing at all in the second half of the summer run, I thought it would continue it's shelving through the fest, but I crushed those grounds when it hit. It flowed strong and dirty, just the way I like my Mike's Songs, martinis, and WWF wrestlers. The closing chords ended with Fish dropping right into "2001," and a first time segue has never seemed more pure. Let's just say, the palms were bustling mightily at this point. A quick "Lights" entered an altogether different little jam before becoming a heart-wrenching "Slave to the Traffic Light." They started the encore with "Grind" and all I could really think was whether it's the only song they're ever gonna sign acapella anymore. Whatever happened to "Freebird"? I still thought we were getting the "Weekapaug" into the "Tweezer Reprise," but got the "Esther" "Tweeprise" instead. It felt like the perfect call though, as we were all totally submerged in the dark circus, and only builds more suspense for when the Weekapaug finally returns. The Tweeprise itself was obviously huge, with literal flames shooting in the air, and capped off what was easily one of the most bomb-droppingest sets of the year.
Waking up the next morning after my 118th show, I'd never before felt a Phish show or weekend feel more like a dream. Everything was so smooth and blissfully psychedelic inside the gig, that I felt 40,000 had just had a collective mind melt mellowing. Next year they should do 5 days in the Palms.