Shows
American Babies
October 16, 2009 at Red Square in Albany' NY
by Evangelos Dimitriadis
|
photography by Patrick Ryan
October 26, 2009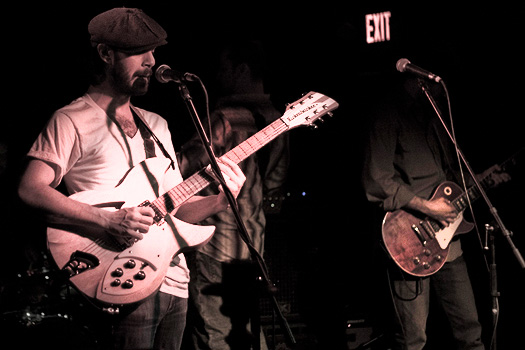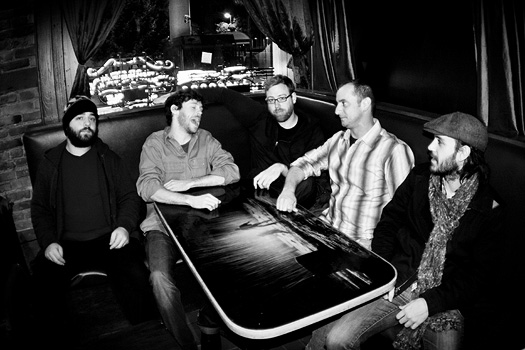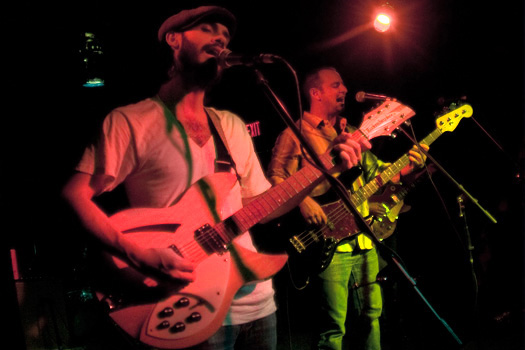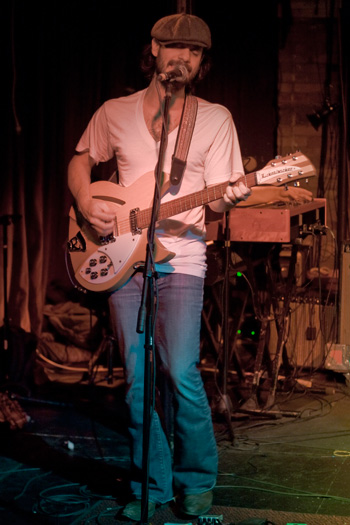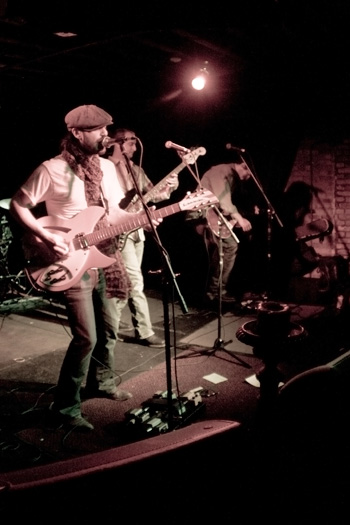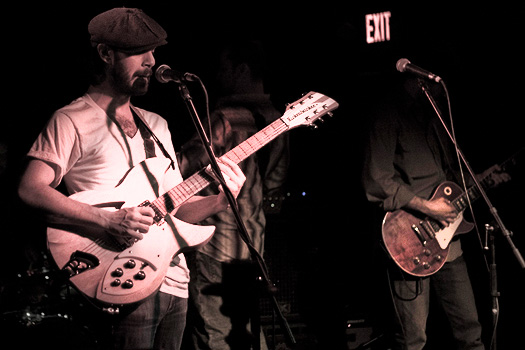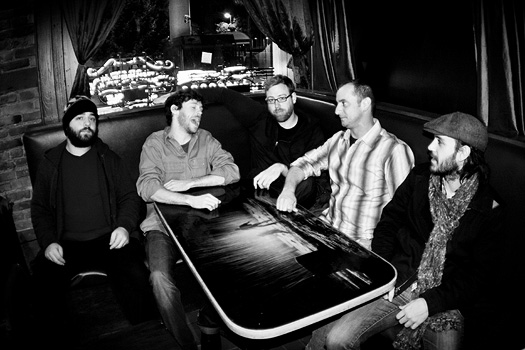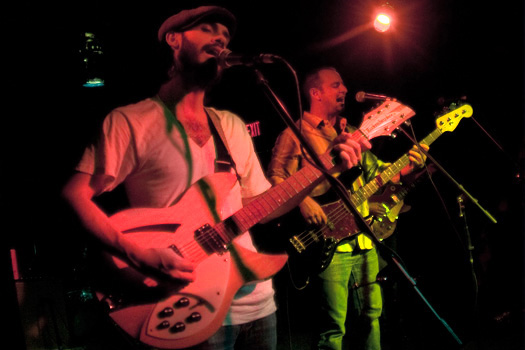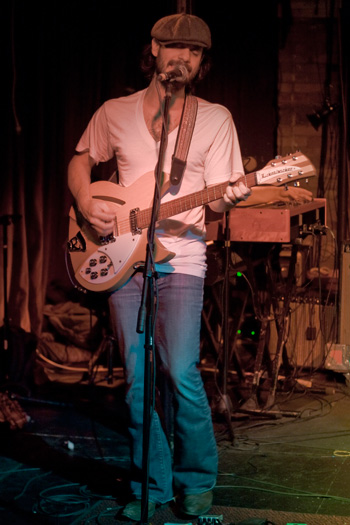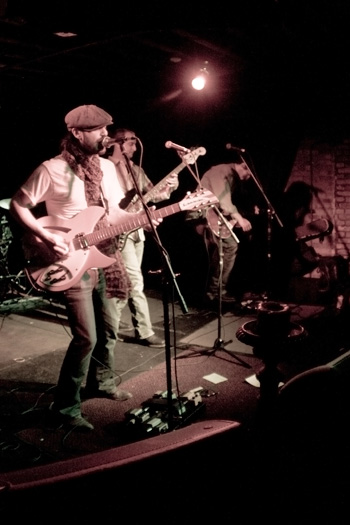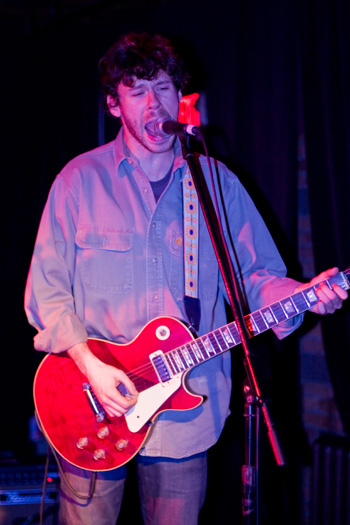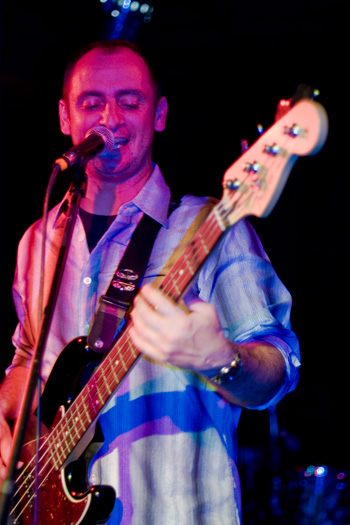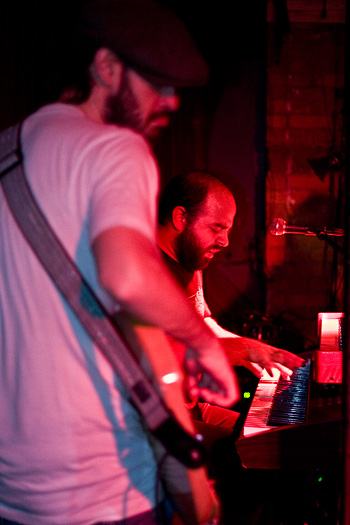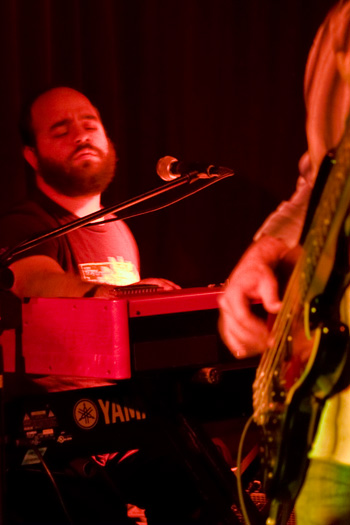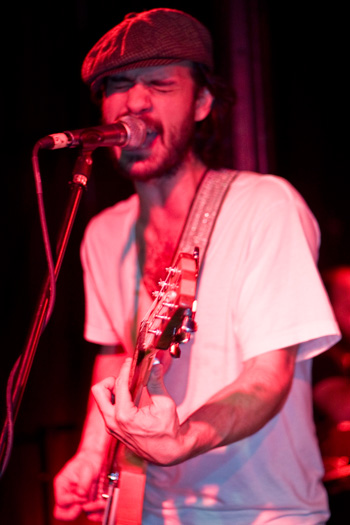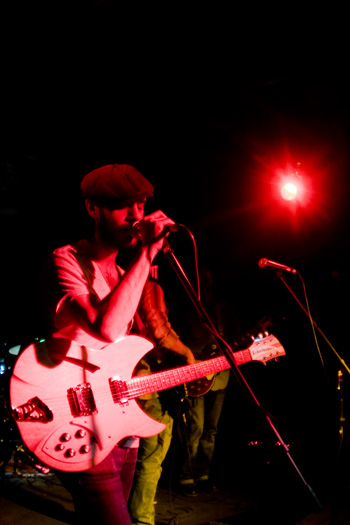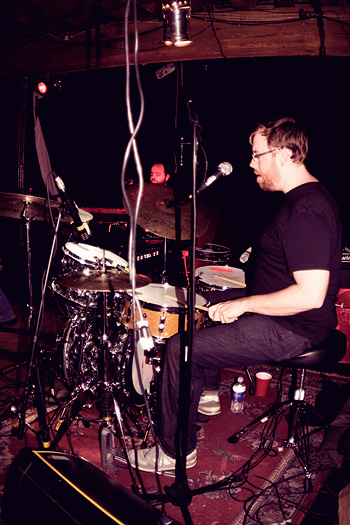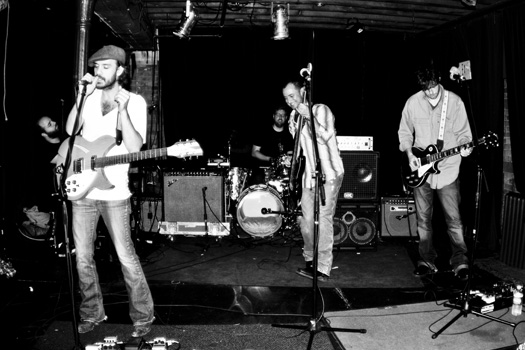 The American Babies are an independent folk-rock and roll outfit with an ever impressive, sometimes rotating lineup. On this night the act took the stage at the Red Square in Albany, one of the few remaining venues in the Capital District still bringing in worthwhile acts.

The five playing were Tom Hamilton (of Brothers Past, Electron, and Younger Brother), Scott Metzger (Rana, formerly of Particle), Jim Hamilton* (brother of Tom and original member of Brothers Past), Adam Flicker (The Brakes), and last but obviously not least, Joe Russo (Benevento/Russo Duo, Electron, and the newly formed Further with Phil Lesh and Bob Weir). With this kind of lineup one can only expect a solid showing of musical capabilities. *This night will be one of Jim's last shows for at least year, he is being deployed to Afghanistan in late November, and our hearts and thoughts go with him.
Onto to the show. Their sound fuses folk and country-esque rock easily, with one foot in America's past and the other in its heart. This show was one solid set, full of blissfully well put together rock. One of my favorites of the night, "Invite Your Friends" is a powerful yet catchy love song with a warm feeling about it. One new listener swore that she'd heard the track "American Babies" many years before, and that is the magic of genius songwriting. I remember hearing Brothers Past perform "Swimming at Night" a few years ago, but it has truly found a place to flourish with this band. "Baby Don't Cry" is a gorgeously crafted song, showcasing that no matter his age, Hamilton has the creative mind of an old soul. Bob Dylan's "Tonight, I'll be Staying with You" was a blast, Tommy's unique voice a more than valid substitute for Dylan's. "Rocker" was another highlight of the night, holding true to its name, rocking the whole room around. Much of the other material played will be featured on the new album, which is currently untitled and is scheduled for release in early 2010, and is likely to be very well received all around in many listening circles.
This band's approach to music making takes an old route that is usually beat to death but they make it work with ease. Russo can tackle anything on drums ridiculously well, Metzger's guitar work is and always has been impressive, Jim Hamilton is smooth as hell on that bass, Flicker's accompaniment on keys was perfect, and Tommy, well shit. This poets' versatility continues to prove that the under appreciation of him unjustly continues. But like everything else in this world, all that will change in time.