Shows
Yonder Mountain String Band
October 15, 2009 at Higher Ground in Burlington' VT
by Andrew Wyatt
|
photography by Andrew Wyatt
October 17, 2009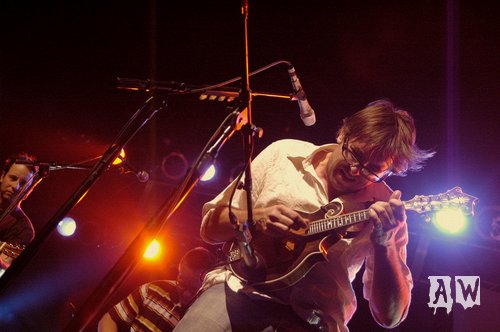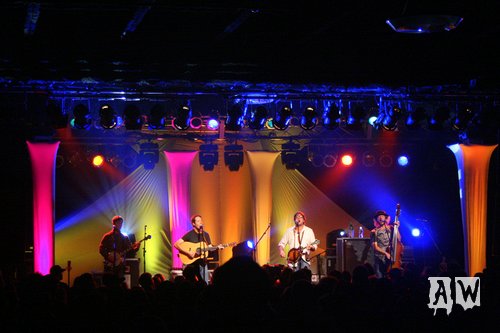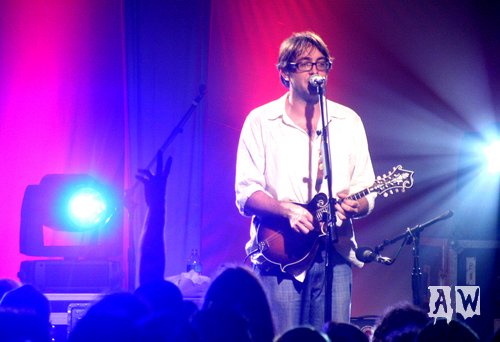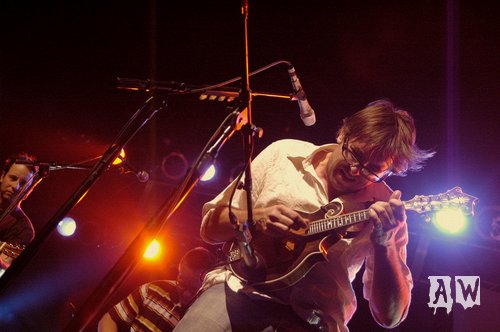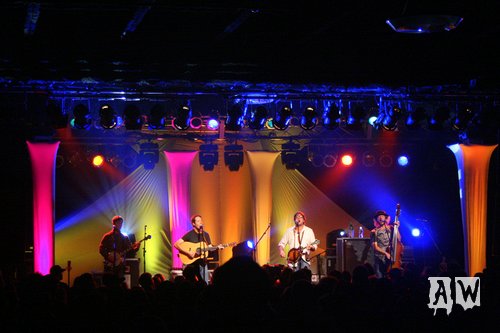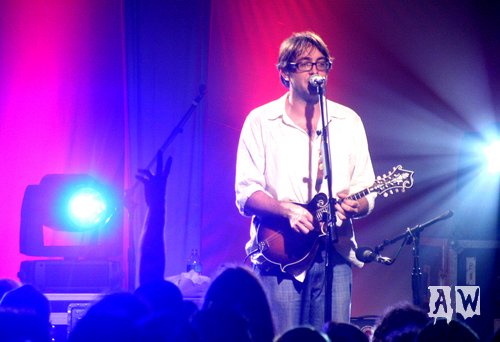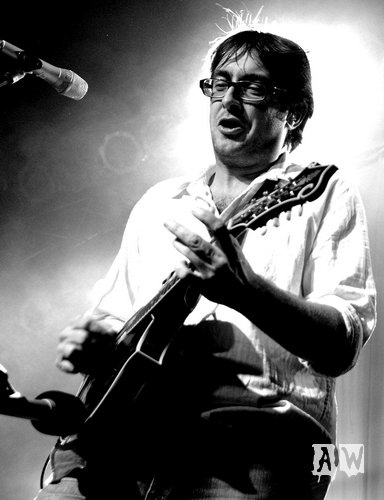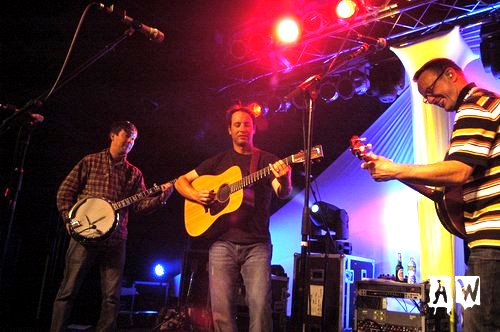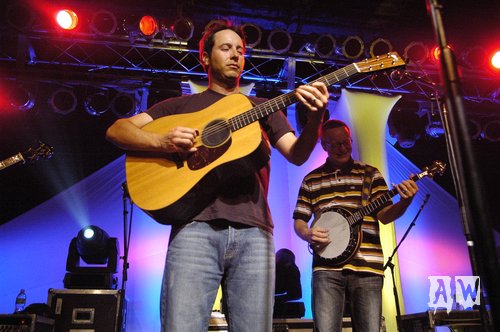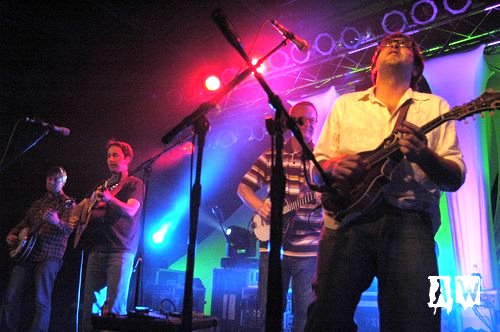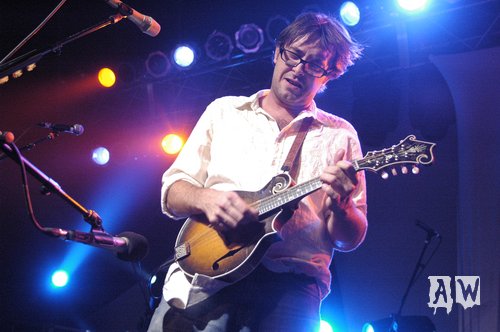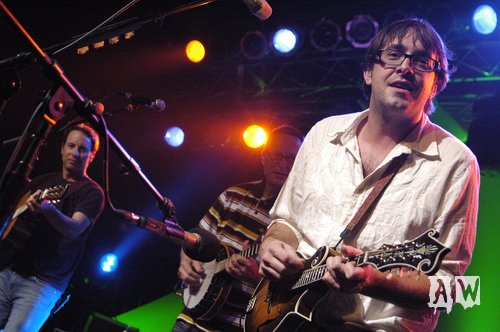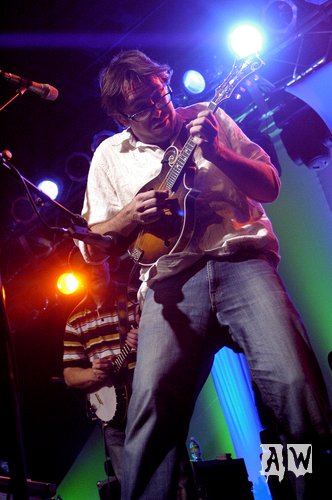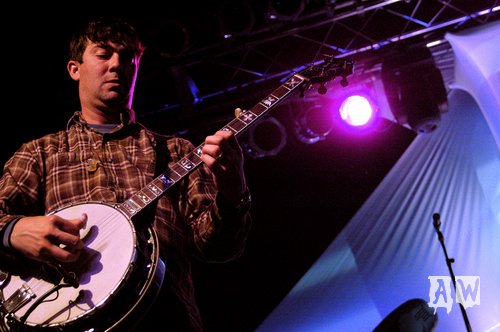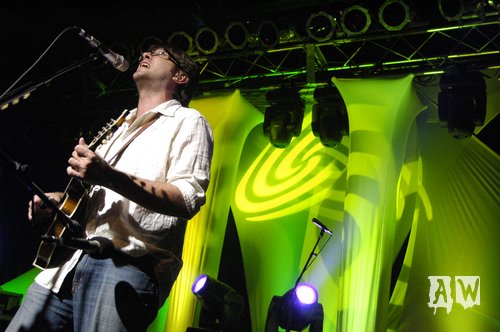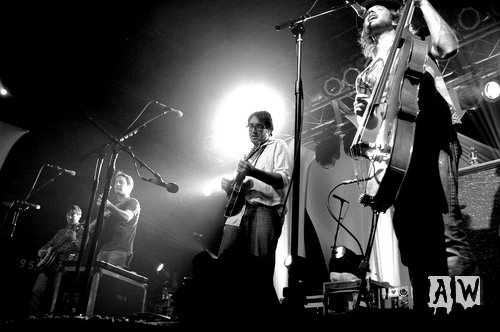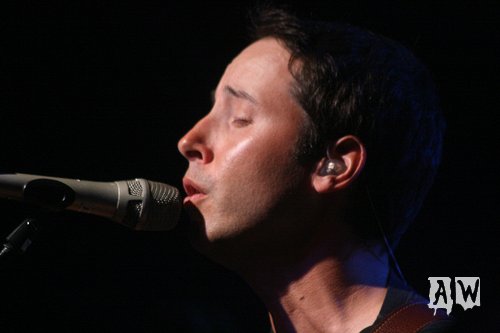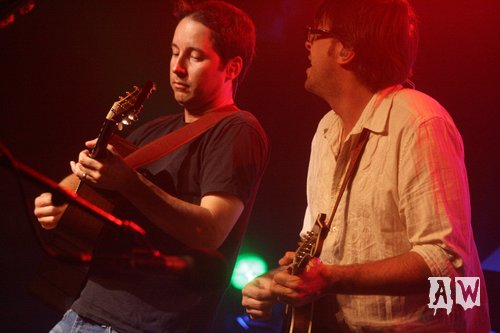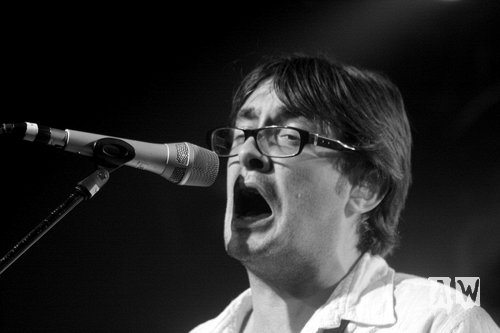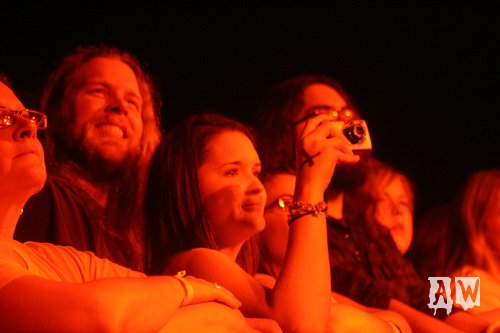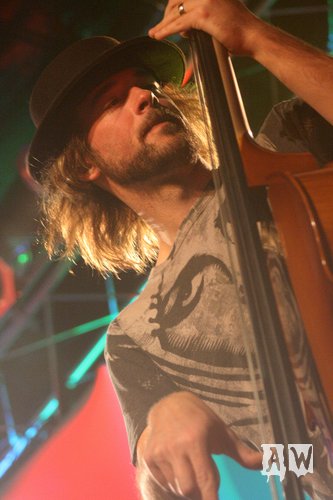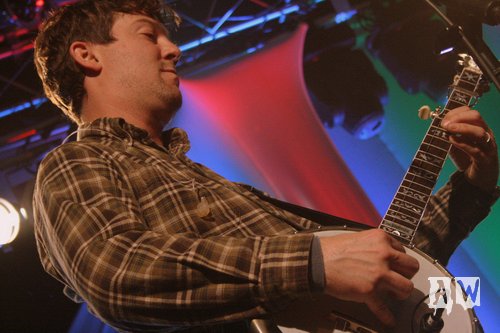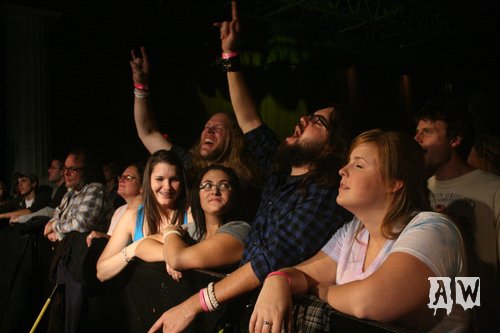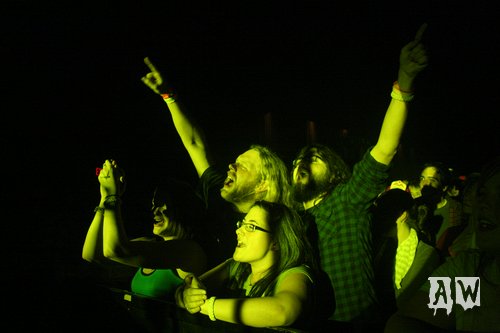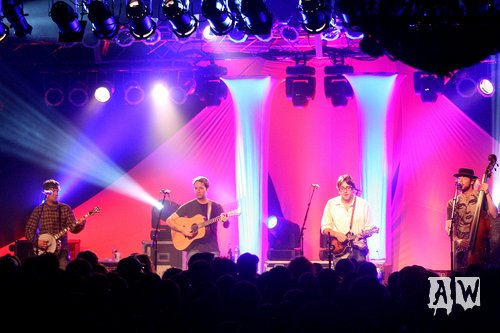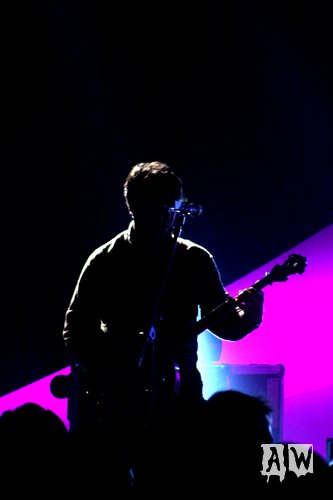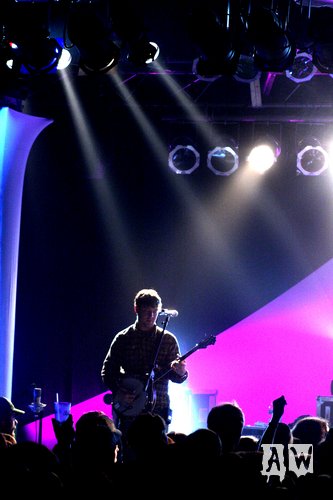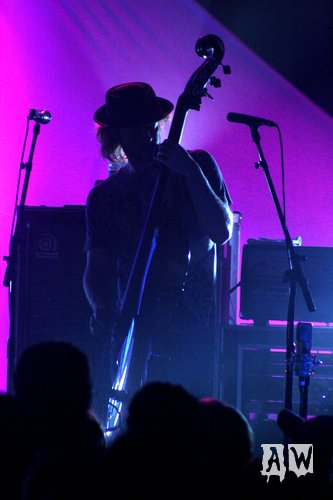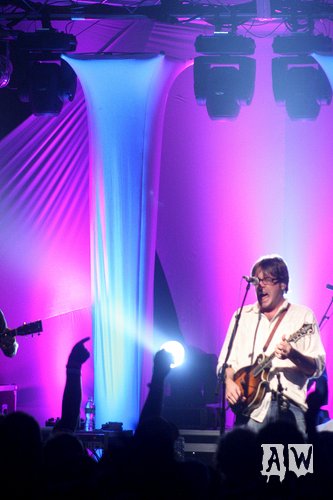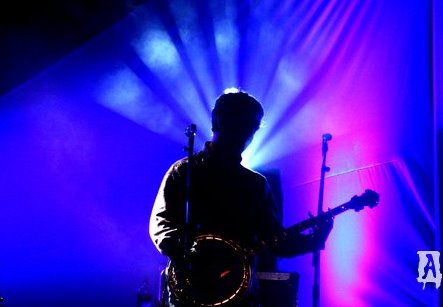 Bluegrass music has a long tradition of documenting insanity. Musicians long have lamented the perils of alcoholism' drug abuse and murder. But fewer bands convey the brighter side of losing your marbles--Yonder Mountain String Band is one of those bands. These troubadours of mental instability revel in their insanity. At no time was this more apparent than last Thursday night when they began the second night of a two-day run at Higher Ground in Burlington.
Three songs into the first set the Colorado-based quartet' aided by a brief appearance of Danny Barnes on banjo' launched into a rollicking cover of Ozzy Osbourne's classic "Crazy Train." Quickly they followed with "Jail Time" and another of their own foot-stomping instrumental favorites' "Mental Breakdown." Rather than imitating the social menace of Ozzy (no biting the heads of bats on stage), the band played these songs with the breezy confection of neon pink cotton candy.
Members of the sellout crowd at Higher Ground were square-dancing and hooting during the Ozzy cover. And then lead singer Jeff Austin joked that "Breakdown" was a dedication to a friend of his in the audience who just turned forty. (Forty being the age' he reasoned' that one starts losing their mind.) He later admitted that he had been exaggerating. His friend had only turned 35 that day' but as he put' "That's still really old."
Yonder Mountain has loyal following around the country -- and the Higher Ground performance was a reminder why. They ripped through old favorites like "Sharecropper's Son" and selections from their new disc' The Show, like the percussive "Rain Still Falls." With "newgrass" aplomb' Yonder Mountain unhinged the log cabin formalism of bluegrass melodies and harmonies with searing improvisations. One particular crowd pleasing moment came when they closed the first set with swing version of the Grateful Dead classic' "New Speedway Boogie." As one fan standing next to me exclaimed' "I'm on mushrooms' and this song just make me feel perfect!" After a pause he asked' "What song is this?"
Psychedelic mushrooms would have been just the thing enhance the enjoyment the band's curious and surreal backdrop on stage Thursday night. Behind the band was a series of faux ancient Parthenon-like columns made of fabric that lit up and changed color rapidly throughout the performance with intermittent flashes of spiral designs. Now' if they had appeared on stage with tie-dyed togas? That would've been impressive.
The band's humor turned surreal as well when one fan near the stage passed along to bass player' Ben Kaufmann' a red plastic fireman's helmet that read' "Fire Chief Super Ninja." Kaufmann doffed his distinguished black derby for a few songs to wear the helmet. Later he passed the helmet back to the crowd and requested that fans share the chance to wear the helmet so that all might be able to share the "privilege and responsibility that comes with being a Fire Chief Super Ninja."
Another bizarre moment came late in the second set during the intro to "Granny Woncha Smoke Some." Before launching into one their trademark homages to the fine art of smoking herbal remedies' Austin made a somewhat obscure reference to a Thursday news story about a six-year-old Colorado boy who was feared lost in his family's makeshift balloon that had supposedly broken free from its anchor. News reports later in the day Thursday had reported that the boy' Falcon Heene' had been hiding from his family in the attic of his home. Austin jokingly speculated that the reason the boy had been hiding in the attic may have been because he was locked up in the room "smoking weed." The band started the song by singing' "Falcon Woncha Smoke Some." Talk about reveling inanity--I mean insanity. Where are those tie-dyed togas when you need them?
As the young man tripping on mushrooms put it after slapping my shoulder' "If you're gonna lose your shit' you might as well have fun doin' it!" Well stated and amen.

Visit Yonder Mountain String Band