Shows
Perpetual Groove
October 14, 2009 at Higher Ground in Burlington' VT
by Andrew Wyatt
|
photography by Andrew Wyatt
October 15, 2009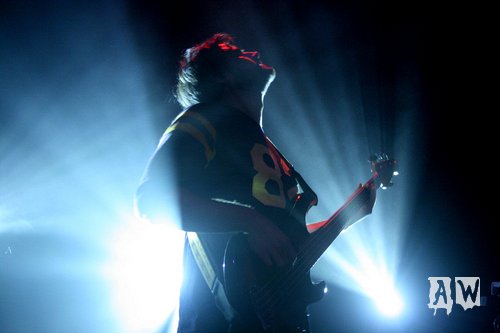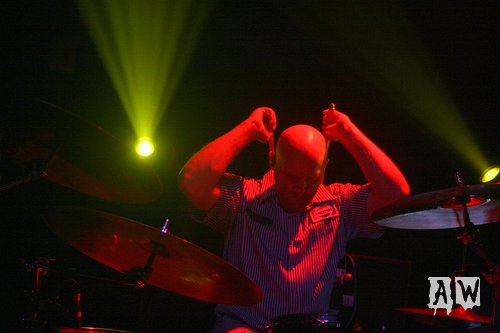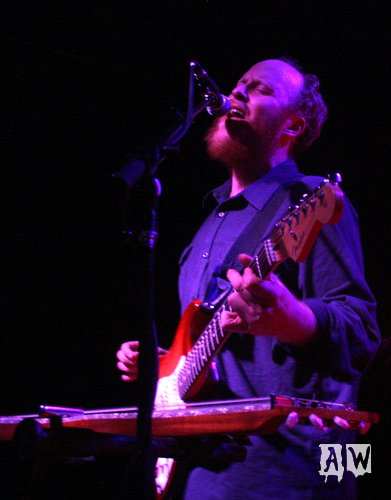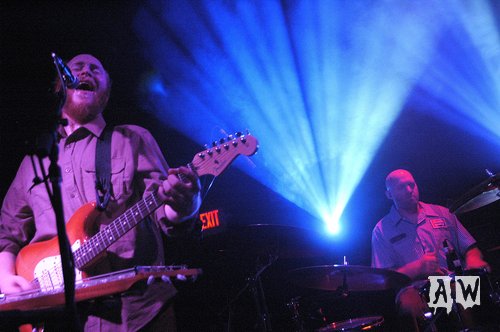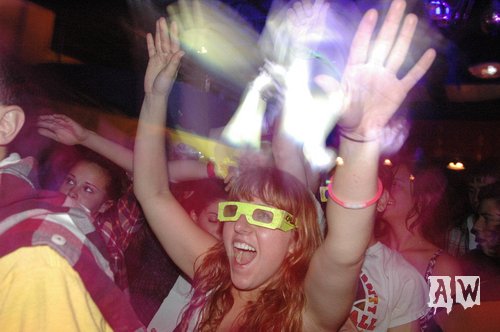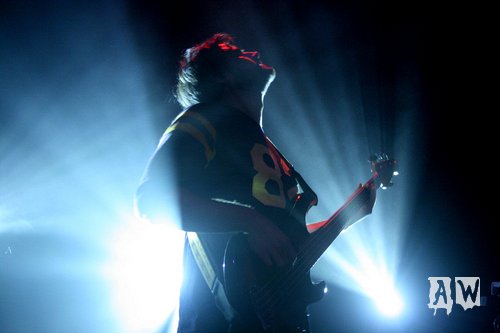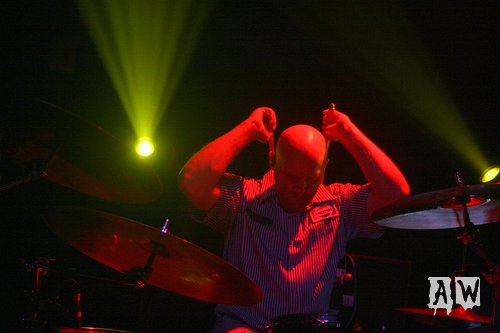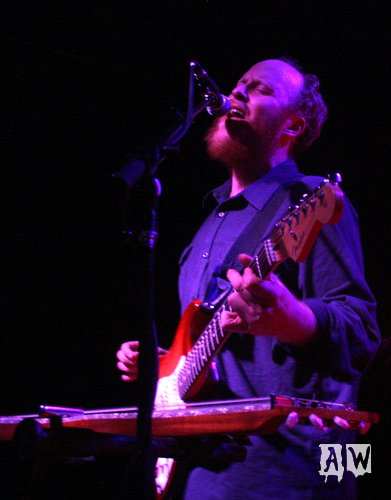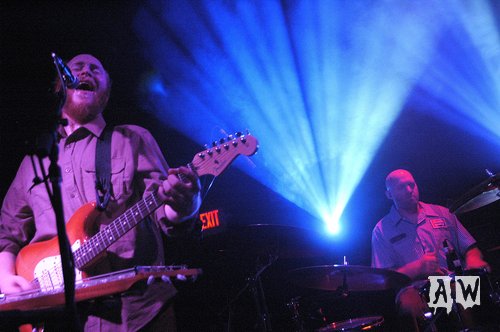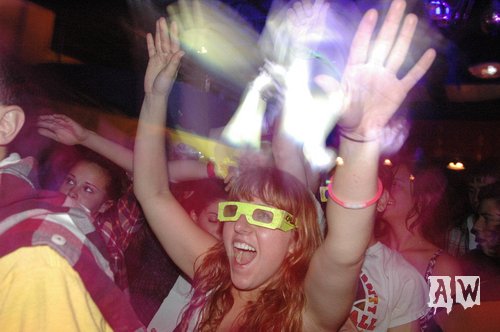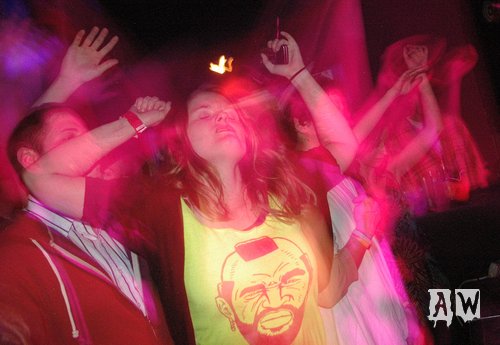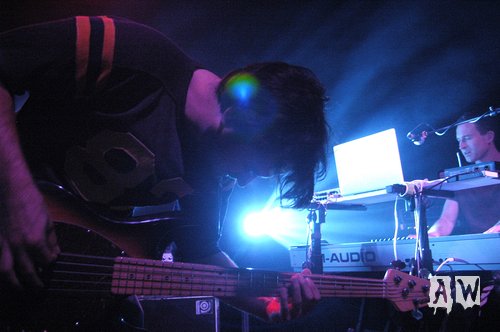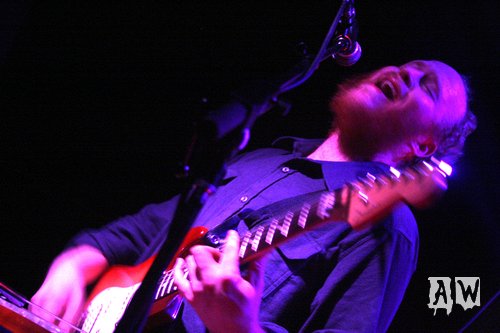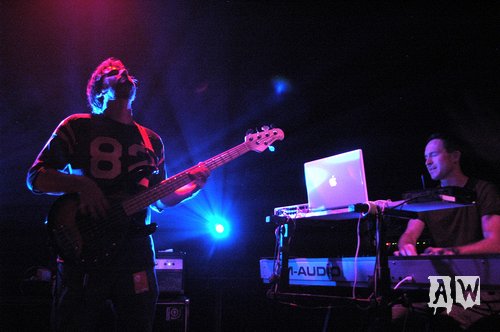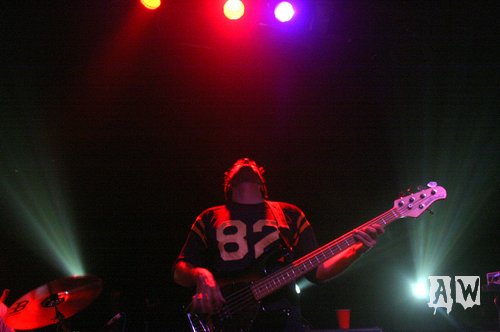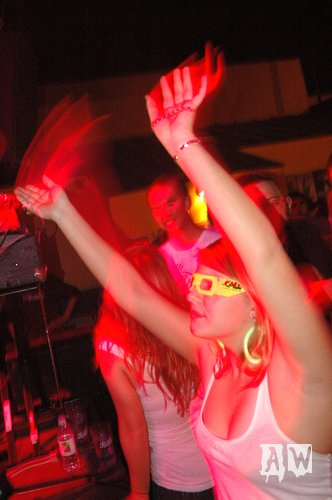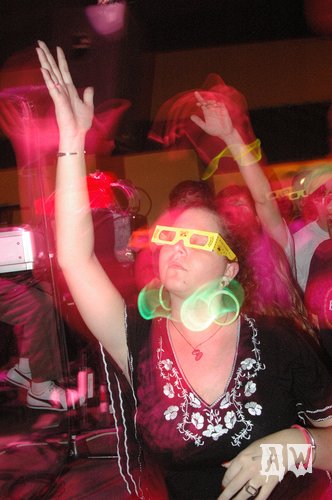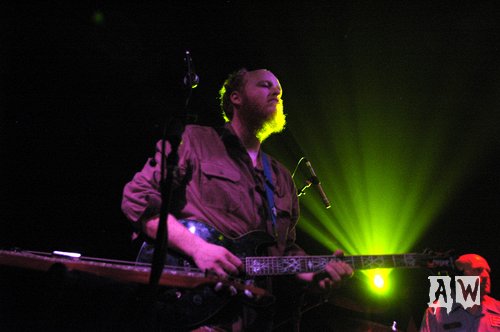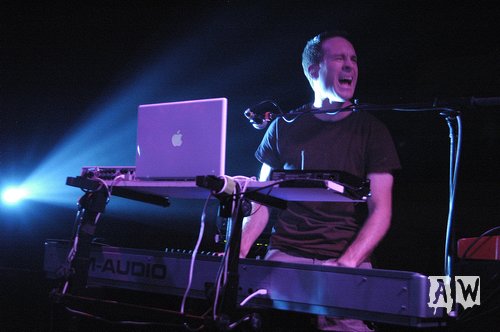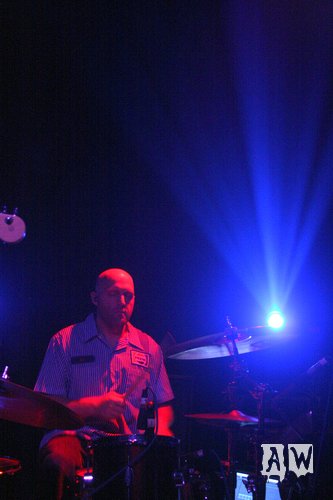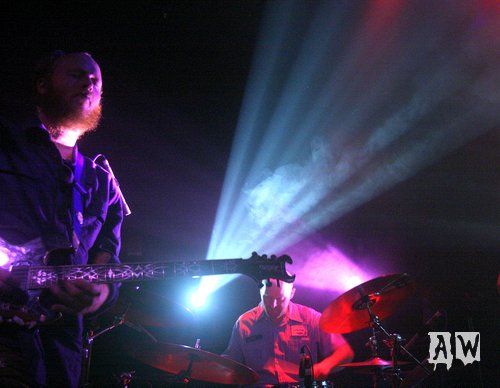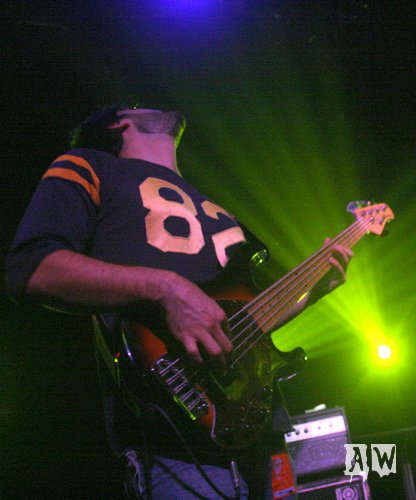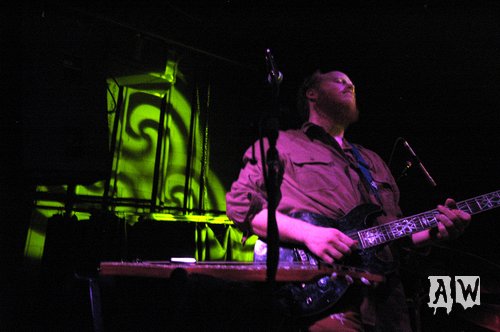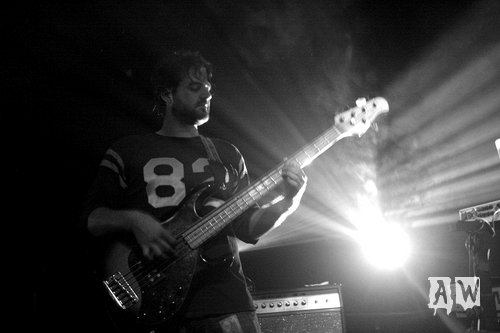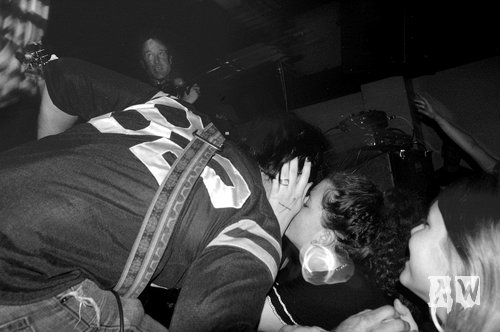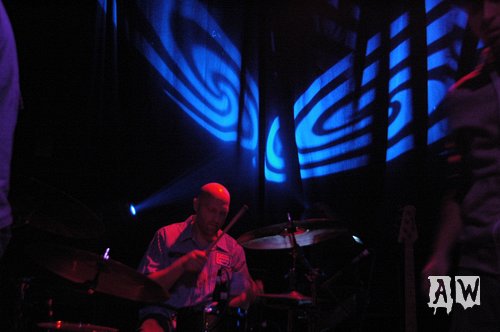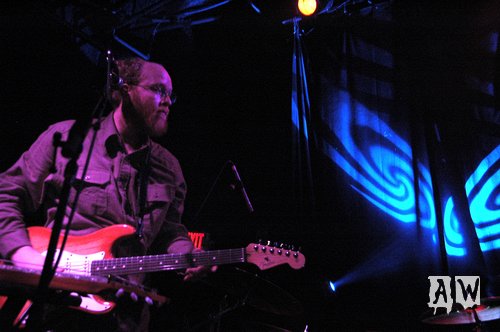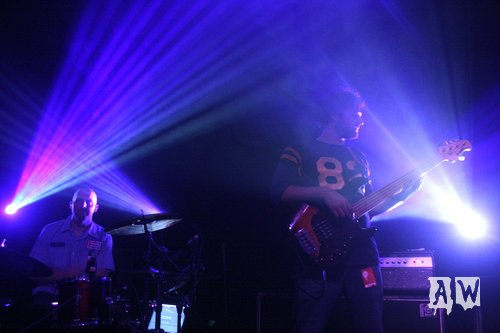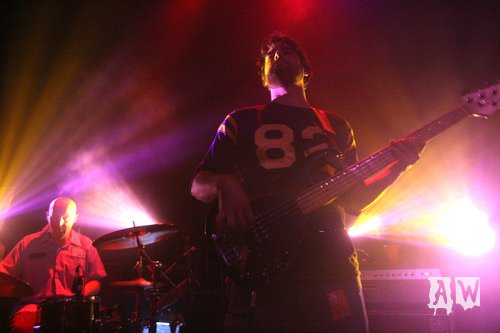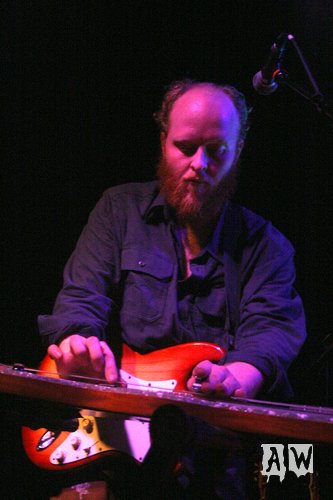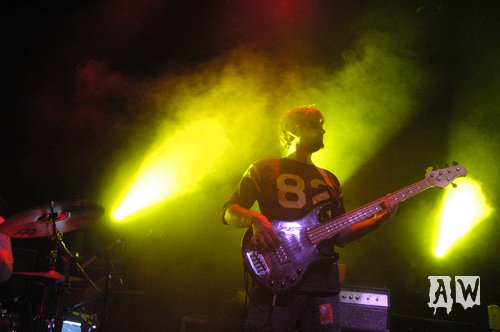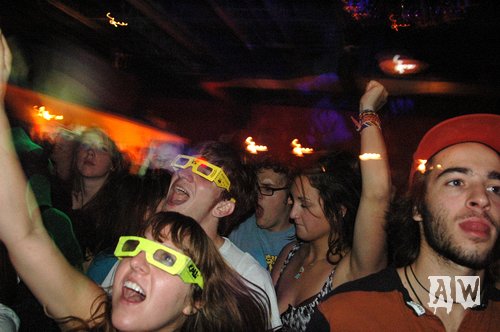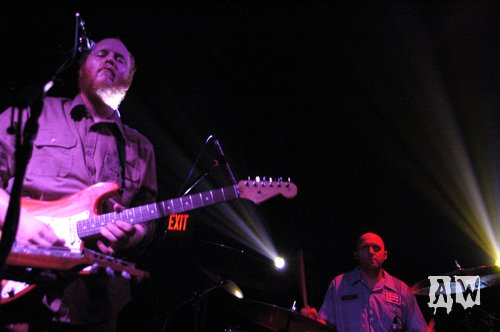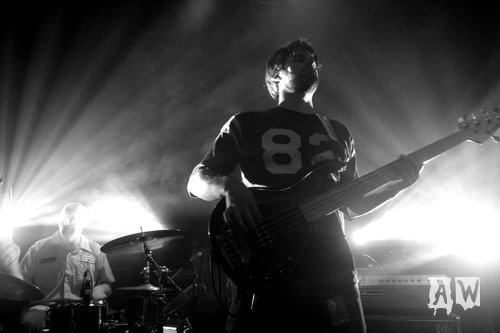 The release of Perpetual Groove's new disc has been delayed for months due to botched artwork. The impact of their current tour may be blunted because this tour was intended to promote the new release. And a stiff wind and snow flurries rudely greeted the band as they pulled into Burlington' Vermont for Wednesday night's performance at Higher Ground. But when they ambled on stage thoughts of mishaps' missed opportunities' and chilly weather quickly melted away with the anxious screams of a full house wanting to hear the concert's opening chords and the ardent pleas of young female admirers pleading for a chance to kiss the band members. (Bassist Adam Perry did oblige two girls' request by saying' "Just on the cheek' please. Just on the cheek.")
Keyboardist John Hruby did admit some frustration at the delay of the new disc. Fans were expecting the release of the new studio recording Heal as early as last spring. However' according to Hruby' the cover art of the disc is to be graced by an intricate 3-D art design. Initial prints of the design came back blurry and needs to be corrected. Still' it didn't take very long PGroove to warm to a crowd decked in glow stick jewelry' India print skirts and pink tutus.
Over the years the sound of this Savannah' Georgia-based band' dubbed by fans as "trance arena rock" has grown more aggressive. Along with Hruby' Perry' and drummer Albert Suttle' lead guitarist Brock Butler didn't disappoint. Throughout the two set performance' Butler sliced through the band's trademark jazz/psychedelic trance melodies and electronica looping with searing metallic riffs reminiscent of Jimmy Page. Early on PGroove launched into a jagged cover of the Talking Heads' tune' "This Must Be the Place." With the fierce guitar licks and Butler's warm vocals' PGroove turned a quirky' ironic ode to spiritual malaise into an earnest anthem of belonging and self-worth. (This was a moment that resonated with me' a wandering slave to the groove' who has been homeless and jobless since mid-May.)
The heavier guitar licks and darker tone represents a shift for the band reflected in the 2007 release of the LIVELOVEDIE recording. According to Hruby their future release will be an extension of that change. "We're concentrating more on tight melodies' lyrics and adding more harmonies'" he said. "It's a songwriter's album."
Don't expect a Crosby' Stills' and Nash kind of songwriter's album' though. Throughout the show' PGroove offered up a number of tracks from the new album including' "The Noise." and "Cairo." And it seems there's more Crazy Horse than CSN in their sound. The band did playfully reach back into classic rock genre with a teaser of the 1970s Heart classic' "Barracuda'" and a soulful' Motownesque encore of "Walking in Place." The band graciously played this at the request of a local fan who wanted them to play the song as a dedication to a close friend recently died.
The band ended the two song encore with another road favorite a jaunty cover the 80s classic by a-ha' "Take on Me." At the end of the evening' two pecks on the cheek was more than enough put away the worries of the band and their riotous admirers.

Visit PGroove