Shows
Portugal. The Man
October 1, 2009 at Sante Fe Brewing Co. in Sante Fe' NM
by Garret K. Woodward
|
photography by Andrew Wyatt
October 12, 2009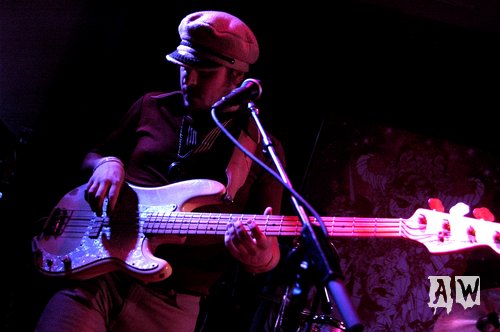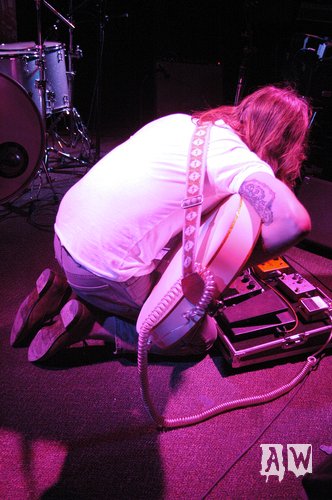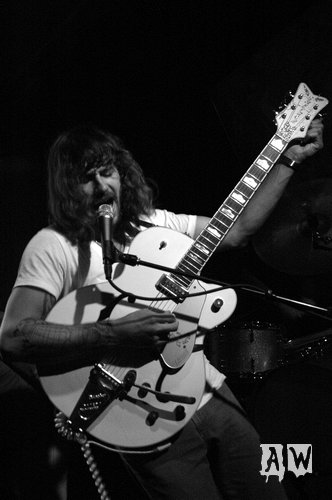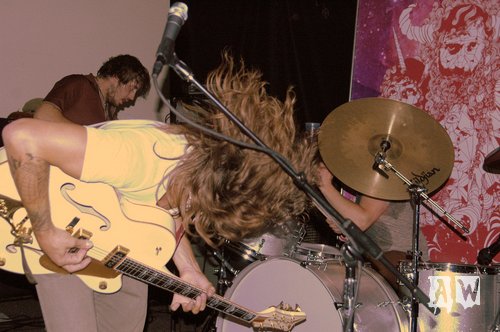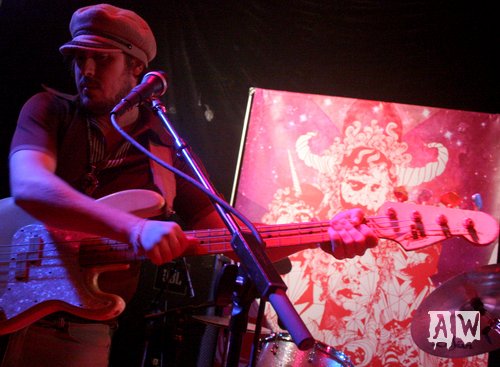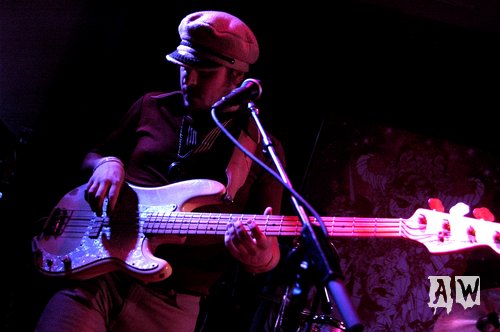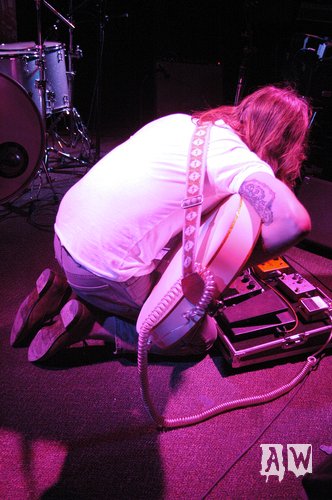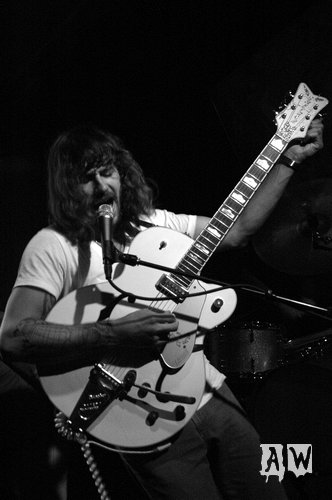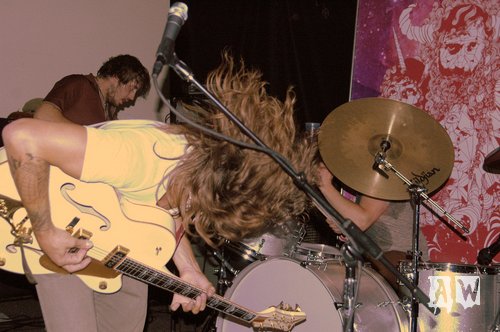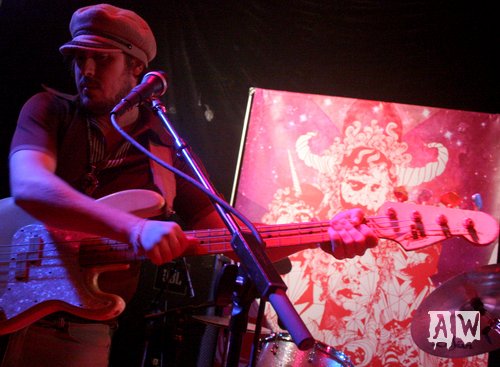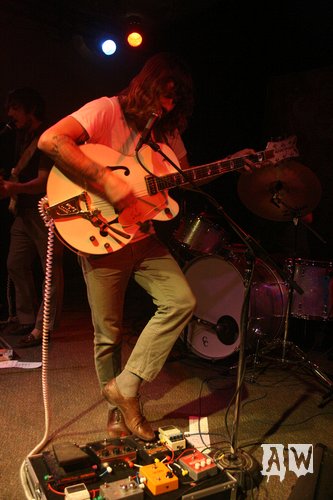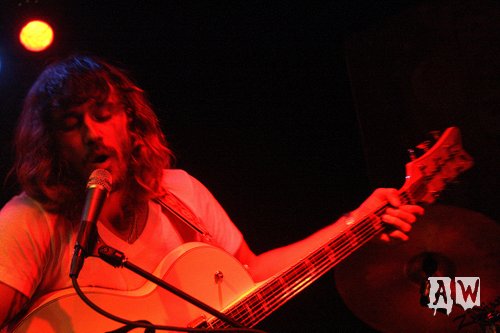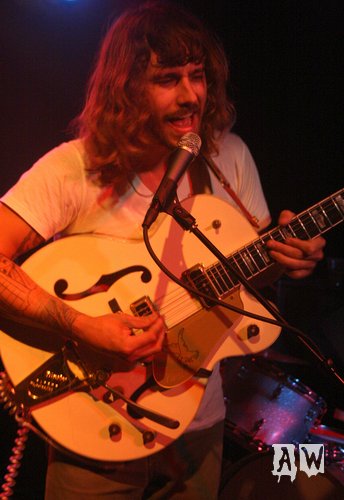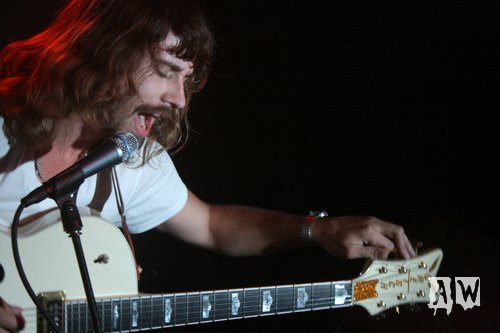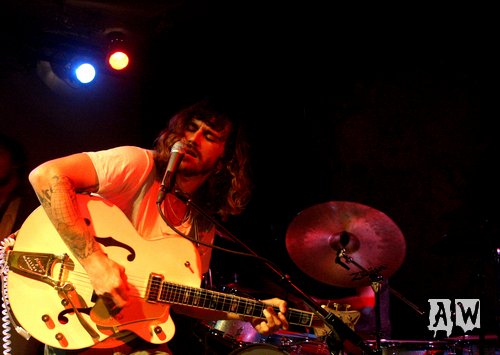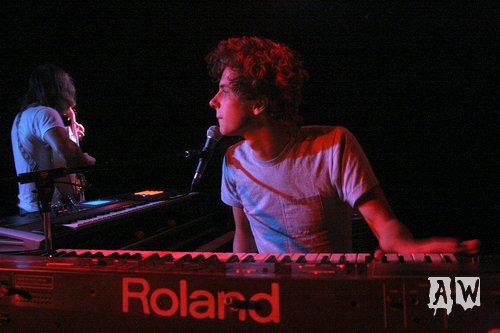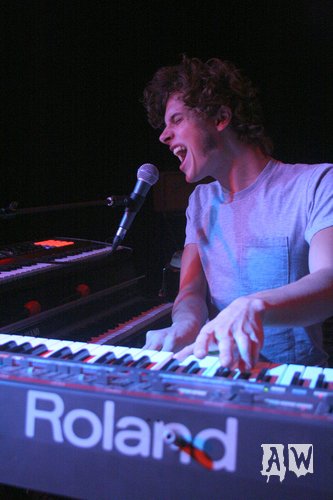 The waning southwestern sun crashed into the rugged westward mountains. In the distance was the uncontrollable sprawl of adobe suburbia branching from Santa Fe, as evening traffic heading into the city, or south towards Albuquerque, became a haze of headlights and taillights zooming by on the clogged artery that is Interstate 25. The night air was crisp as it was evident fall had come in the blink of an eye.
Stumbling upon the Santa Fe Brewing Company (in an effort to track down a nearby friend), numerous youthful faces stood outside the humble building, smoking cloves or American Spirits. They sported long sideburns, skinny black jeans, scuffed up Chuck Taylor's, and trendy long-sleeved plaid shirts (unwashed in a fortnight). Inside, after grabbing an India Pale Ale, the sounds of clashing guitars and bellowing vocals echoed from the back of the brewery- a soundcheck was in progress. Upon further inspection, the source of the chaotic tone was Portugal. The Man.
The Alaskan quartet (now Oregon based) is unassuming in appearance as members walk onstage from the crowd and quietly greet fans. But once they cross the threshold, and into the spotlight, a hard rock melodic cacophony is born.

Their unique mixture of high-pitched harmonies ("The Sun") and thrash guitar ("Do You") is centered on lead vocalist John Baldwin Gourley, a timid man in physical structure, yet a melancholic menace on the microphone as he croons and wails an inner pain of angst and sorrow. Each melody builds up in anticipation, soon climaxing and colliding into the audience before dispersing into the cold concrete below.
Scanning the sardine can venue, each sweaty person could be seen mouthing every word spilling out of the speakers, singing their heart out in an effort to not only show solidarity, but partake in the battle cry of the lonely, disenchanted and alienated.

Though well known by critics and music publications alike, Portugal. The Man is still an under the radar entity destined for a wider acceptance as their never-ending tour crisscrosses the globe. In essence, these modest "aw shucks" rockstars embody their audience- they just want to find a common ground with those individualistic human beings looking for something more, something different amid a dreary modern outlook on their respective environments. And that is what music as a whole symbolizes, which is a portal to a better world or representation of a current physical or emotional state one may find themselves in, for good or ill.