Shows
Old Crow Medicine Show
September 24, 2009 at Marquee Theatre in Tempe' AZ
by Garret K. Woodward
|
photography by Andrew Wyatt
October 12, 2009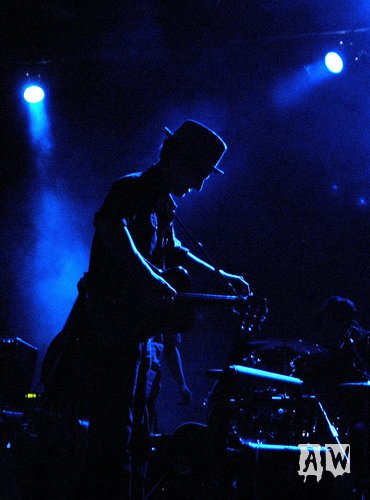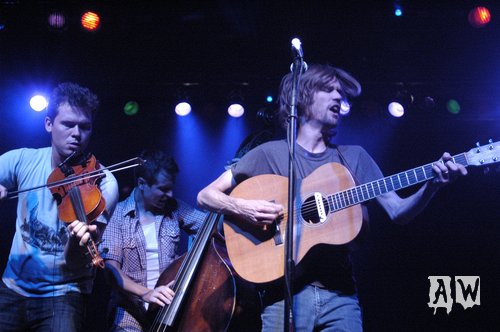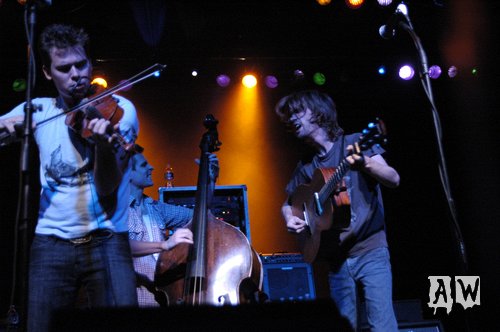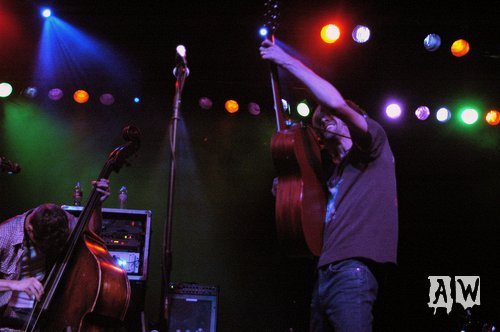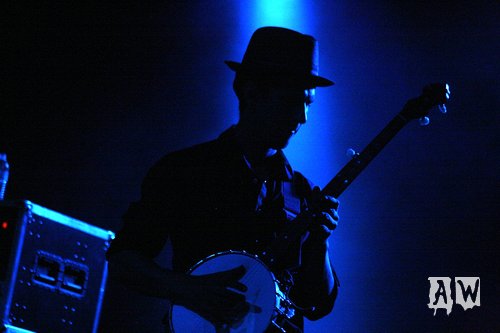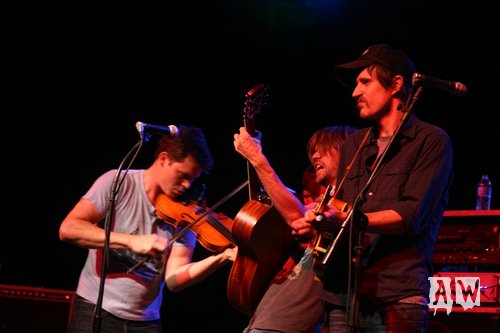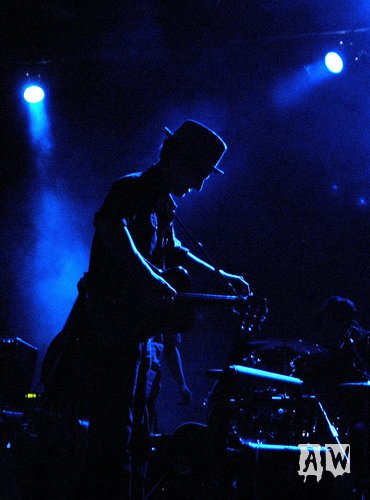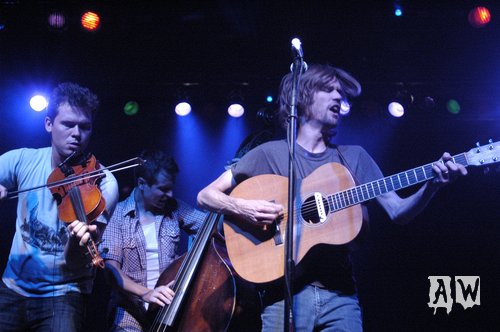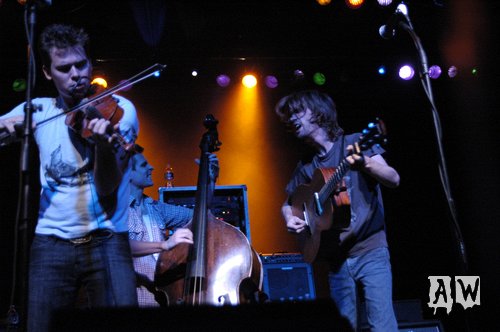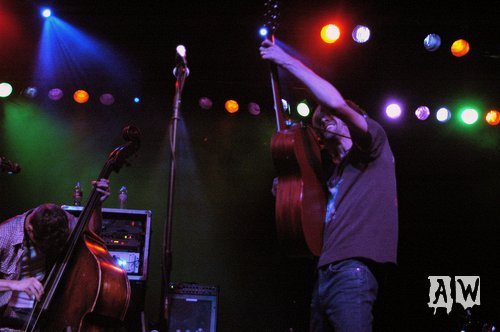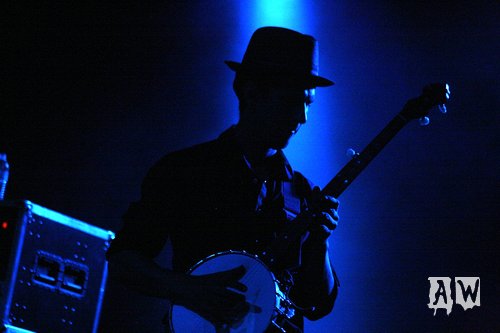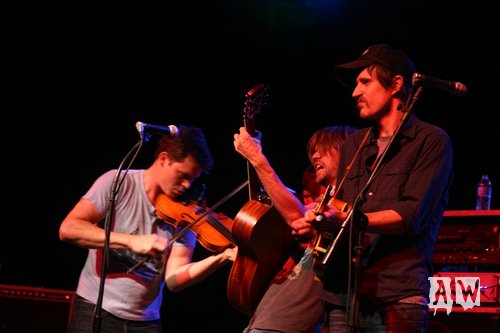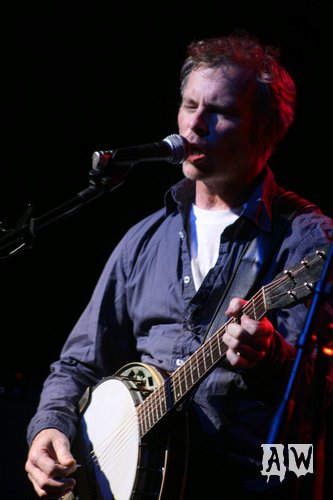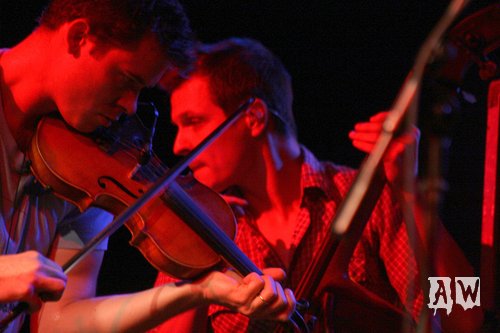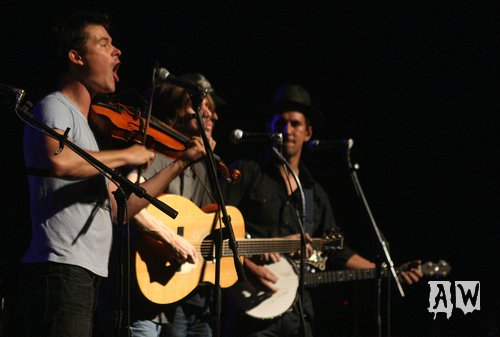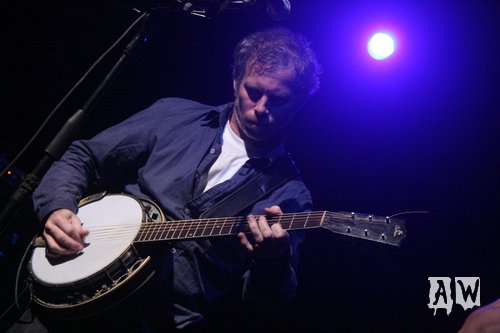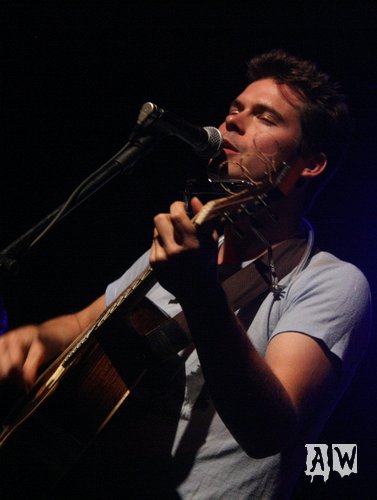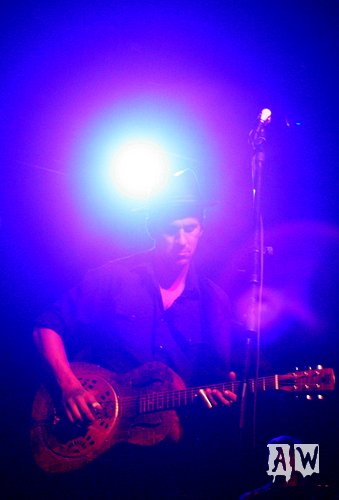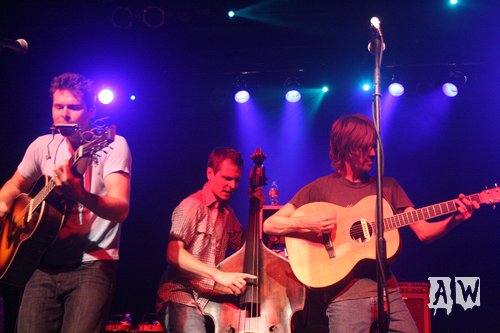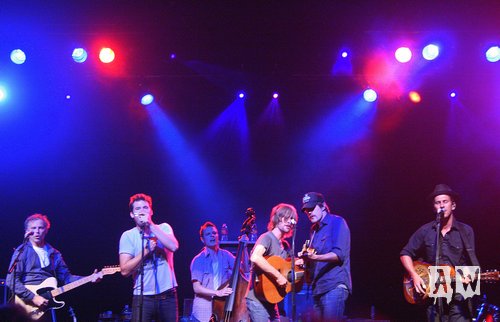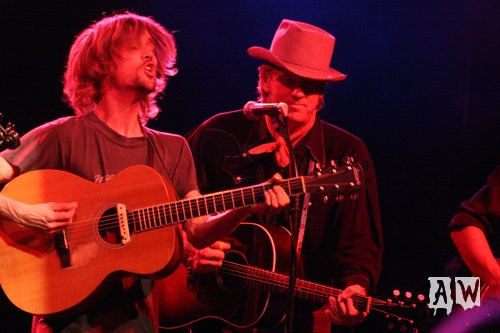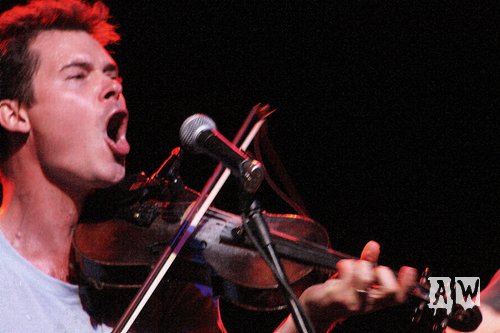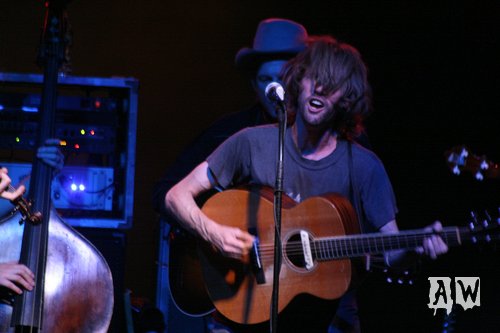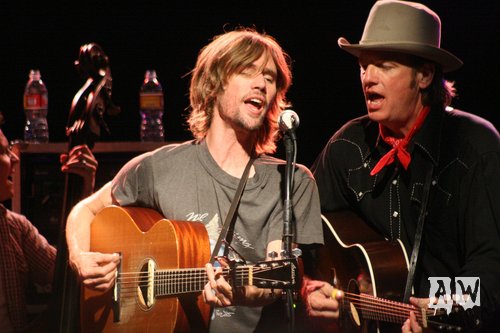 The pavement in the parking lot was still hot from the day's triple-digit heat. With the sprawling Tempe skyline to my back and endless Arizona State University bars a stone's throw away' my sandals casually strolled towards the unassuming Marquee Theater.

Bordering the hectic Route 202 loop (encircling Phoenix)' the structure appeared to be a movie theater in its initial construction (striking similar to the one in "Fast Times at Ridgemont High"). An unintentional retro-interior' the concrete floors slope to the stage (teasing a chance attempt at a Slip-N-Slide for the ages)' as microbrews and mixed drinks flow from the concession stand' now turned watering hole.
Adorned with hipsters' spinsters and the occasional valley girl' the performance was intriguing' to say the least' for Old Crow Medicine Show. Their blend of Appalachian mountain ditties and pure Americana roots melodies are a must-see amongst the eastern word-of-mouth' but that game of telephone seemed to be on hold in Arizona. Besides a small crowd (372 attendees barely filled one-third of the venue)' feet were stuck to the ground and arms crossed as the cosmopolitan sentiment in the audience resulted in minimal dancing' but optimum cheering when the overplayed "Wagon Wheel" emerged towards the end of the evening.
Truth be told' the group is quite impressive baring witness to live' but' because of some mainstream success' have attracted a presence akin to O.A.R. (familiarity with one of two tunes' trendy following' etc). It was particularly frustrating when the band spent the first few songs of the second set (relentless finger picking' hands bleeding' strings breaking) trying to coax dozens back into the auditorium from the outside smoking area.
Yet' throughout their multiple harmonies and road-weary storytelling' a lone couple slow-danced in the corner as a handful of exuberant bodies jigged and foot-stomped to the tightly packed ensemble communicating onstage' until all that remains is a dreary drive home and memories of musicianship filled with not only pure intent' but an intent to play as passionately as possible' not matter the predicament.
Old Crow has constructed a timeless act' one probably just as relevant to the vigilante lawlessness of 19th century Western prairies as to the family tradition of ancient hills in North Carolina or the timberlands of northern Maine.

It may not appeal to some' it may provoke the joyous movement of many' but it is in the blood of all who roam the American landscape.