Shows
Disco Biscuits with Kraak & Smaak
October 7, 2009 at Higher Ground in Burlington' VT
by Mike McKinley
|
photography by Alex Rice-Swiss
October 15, 2009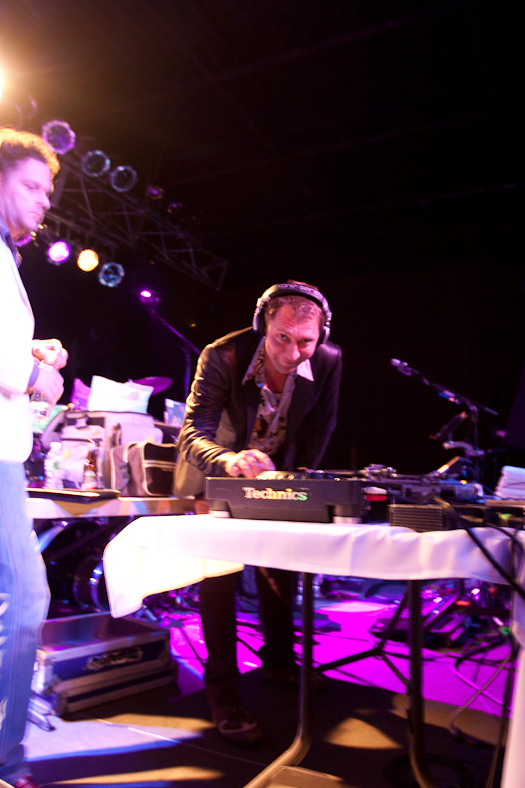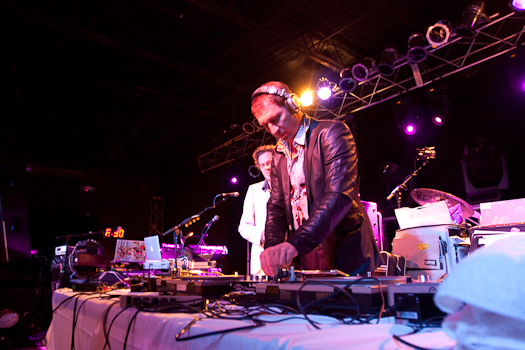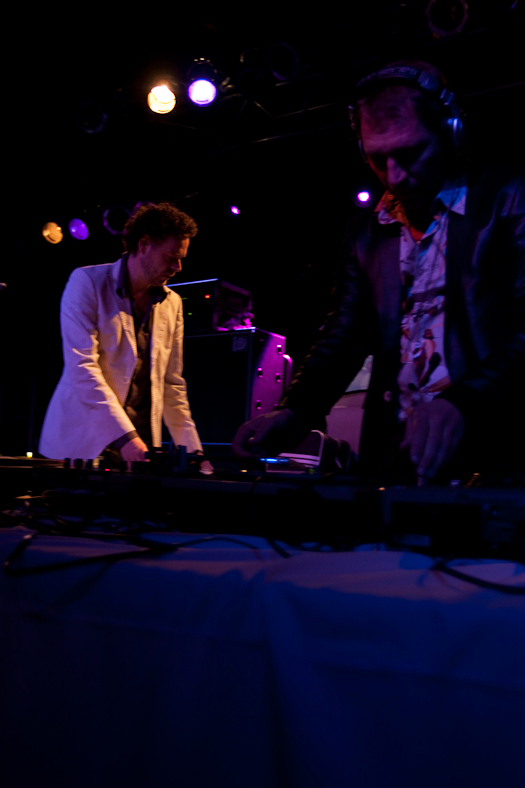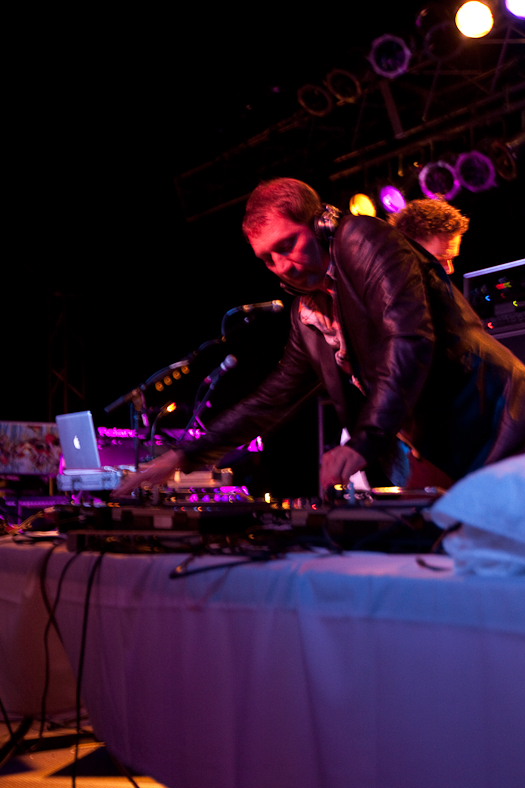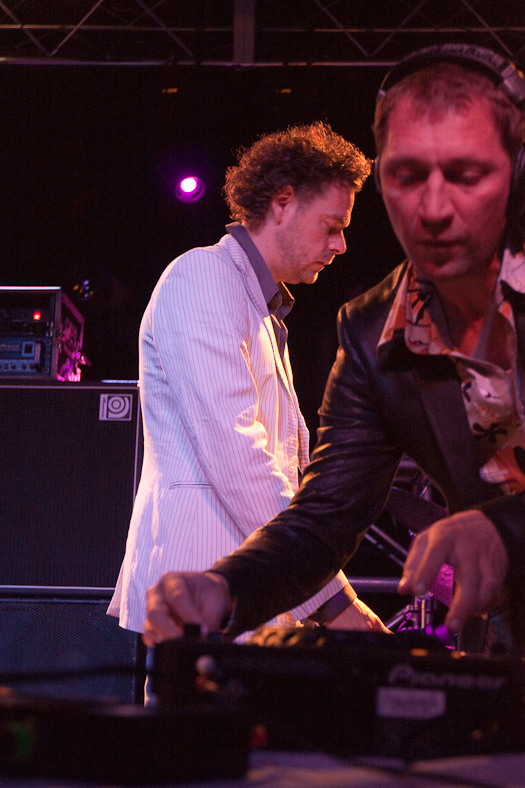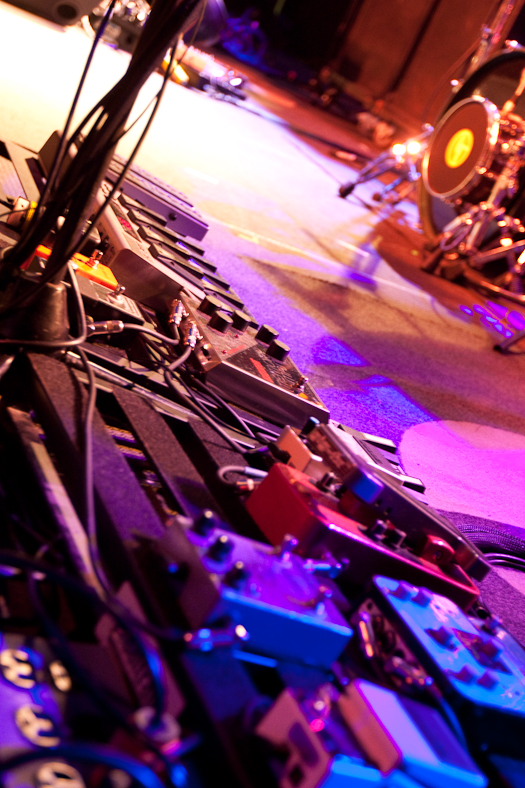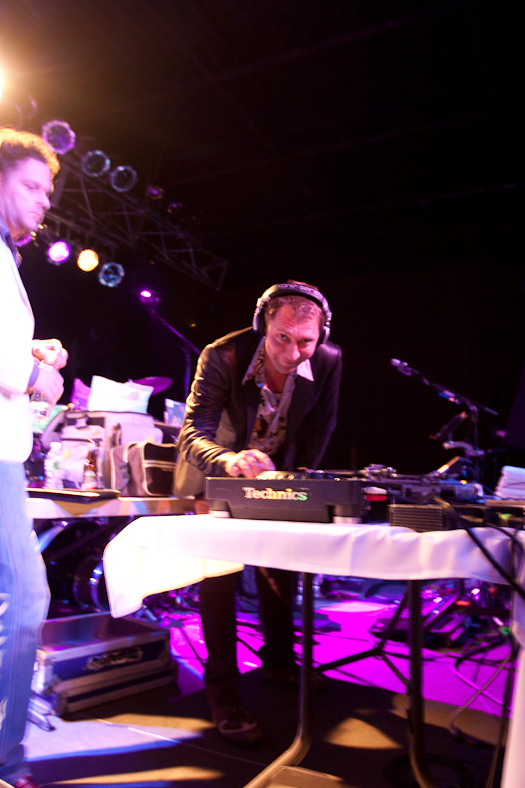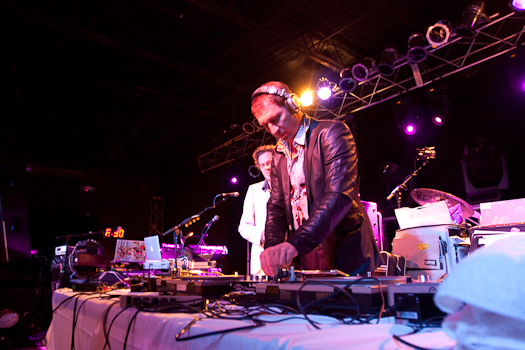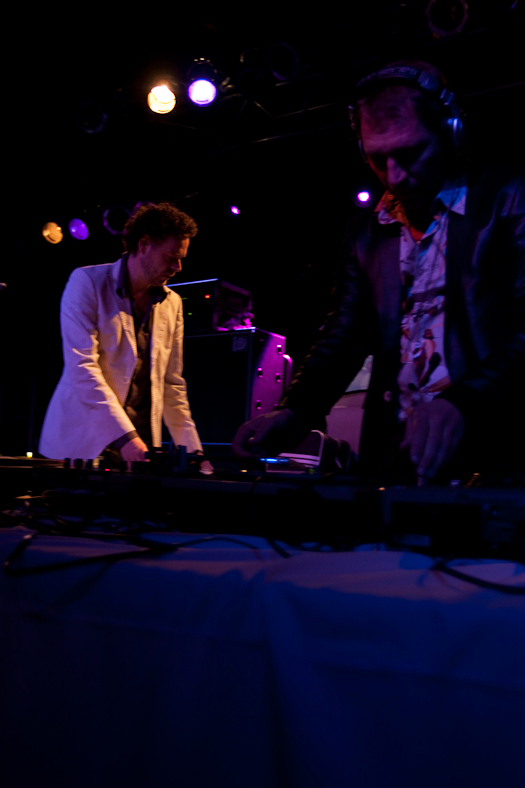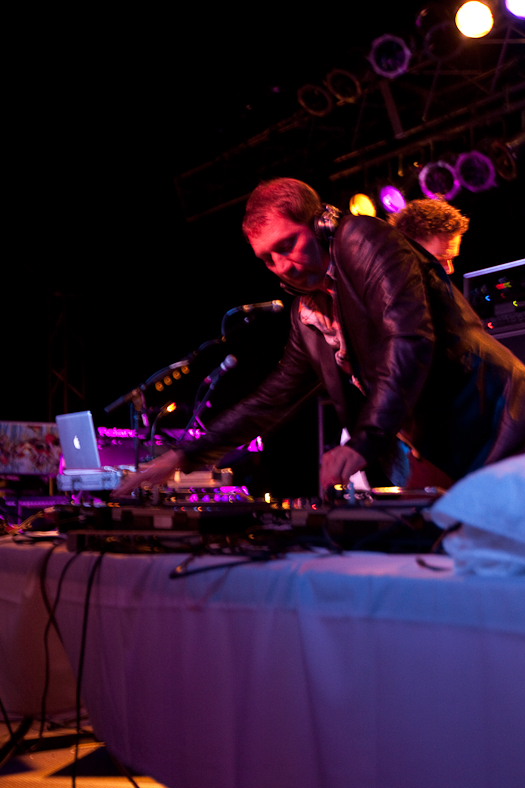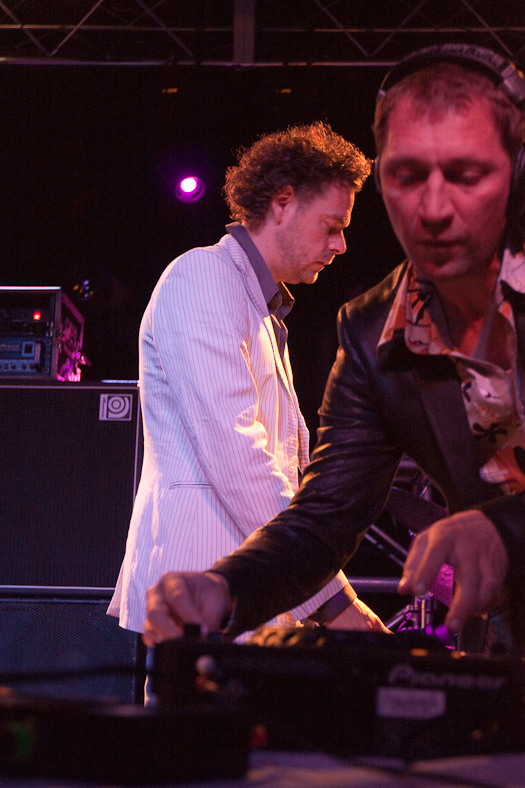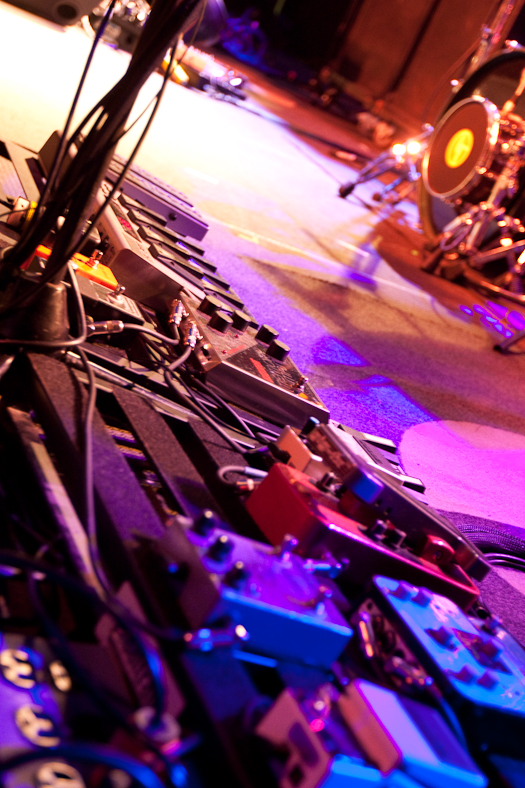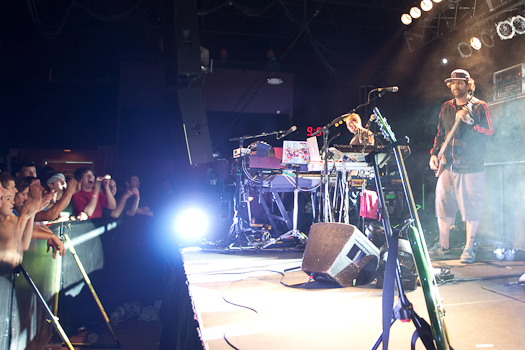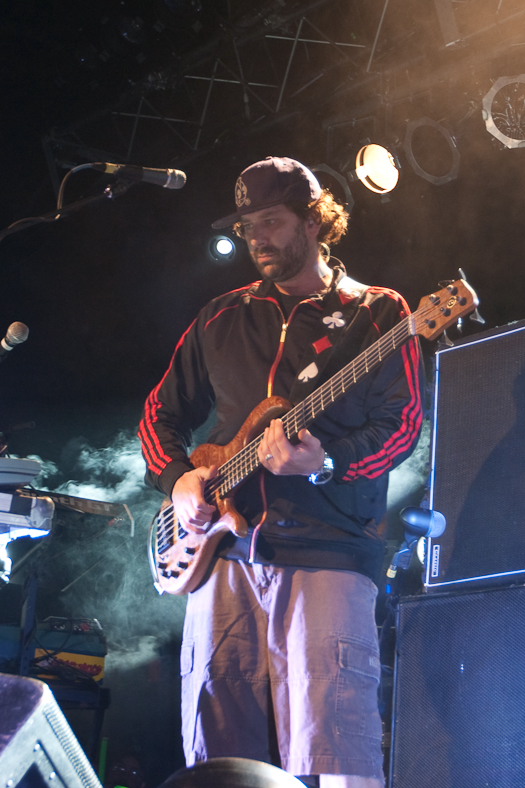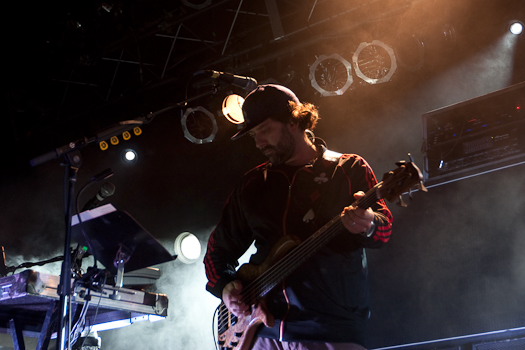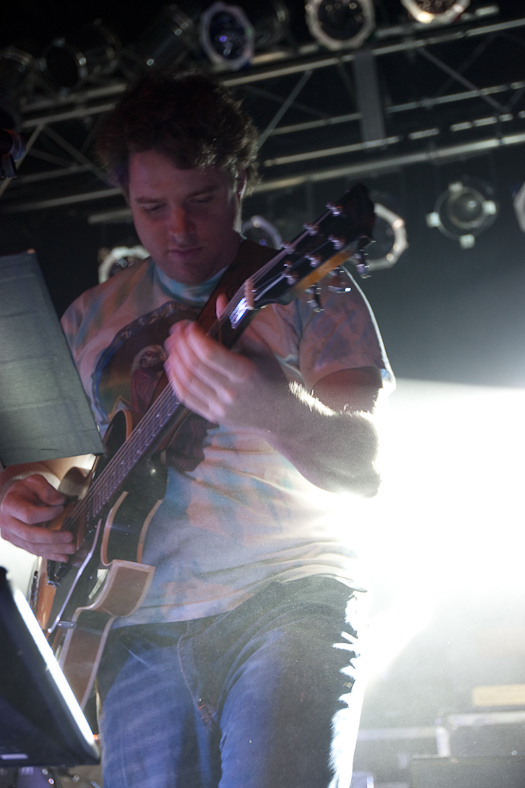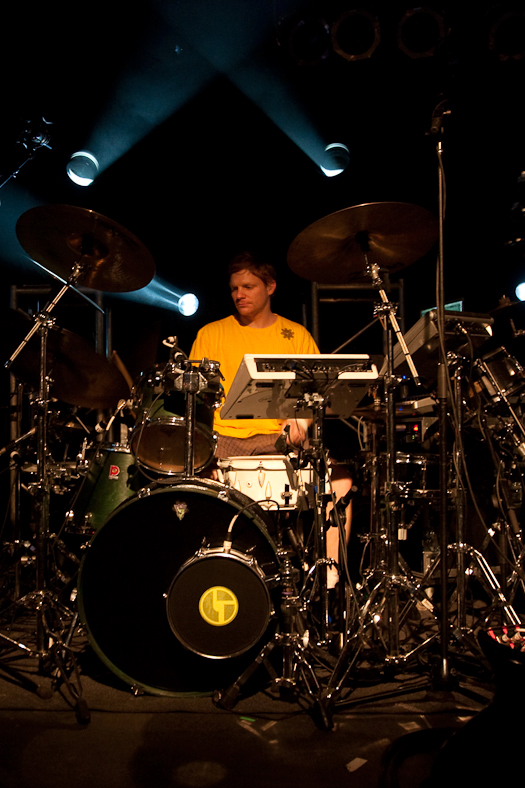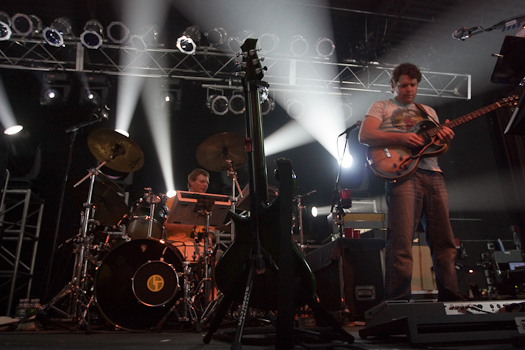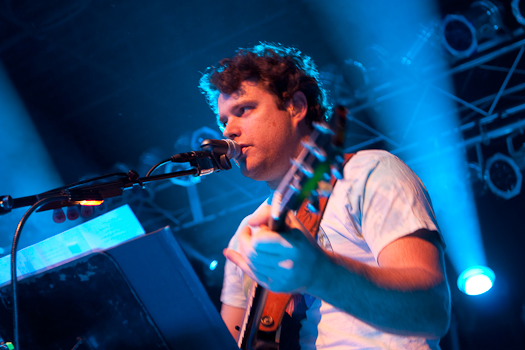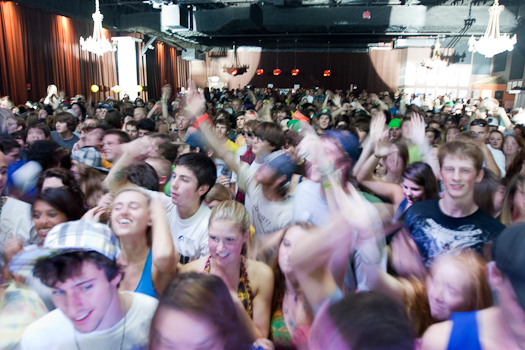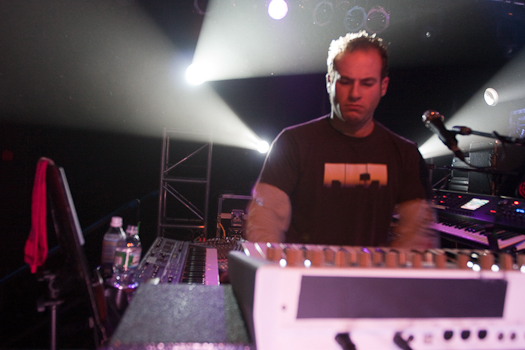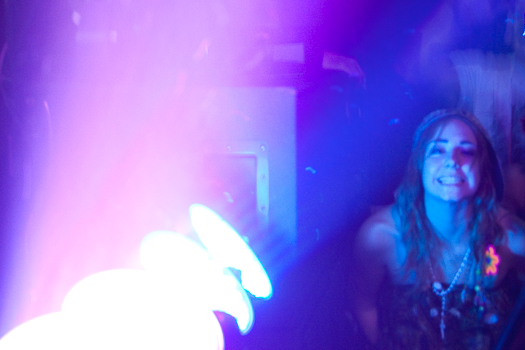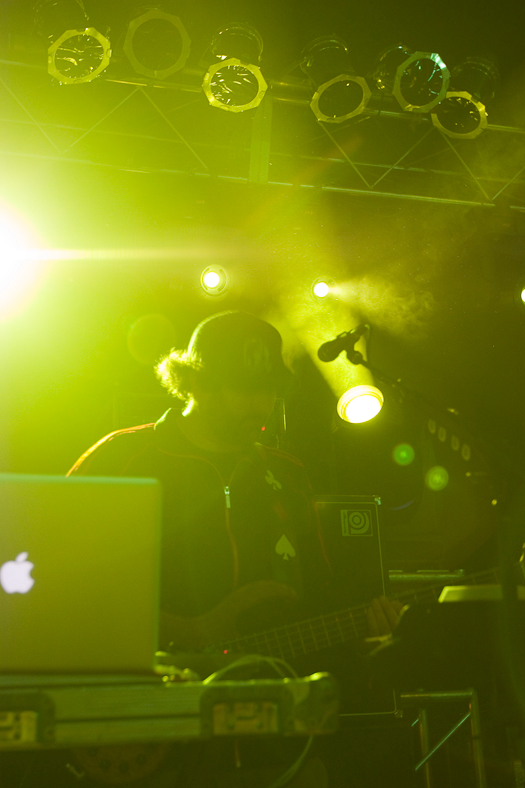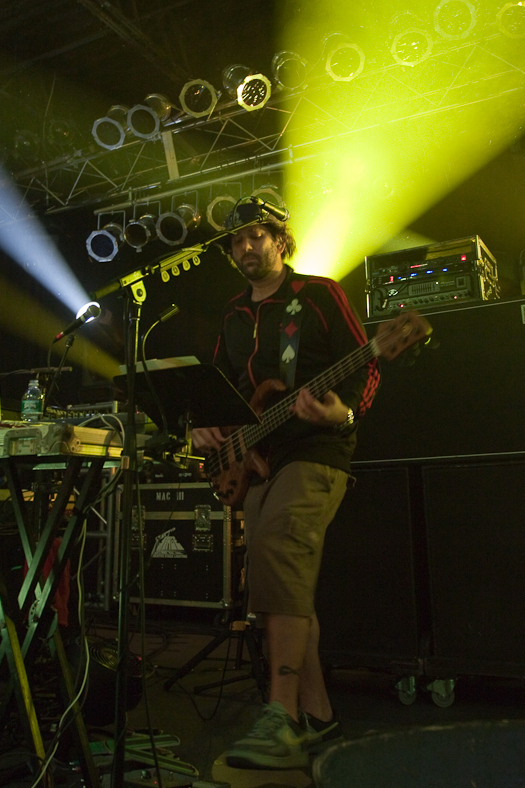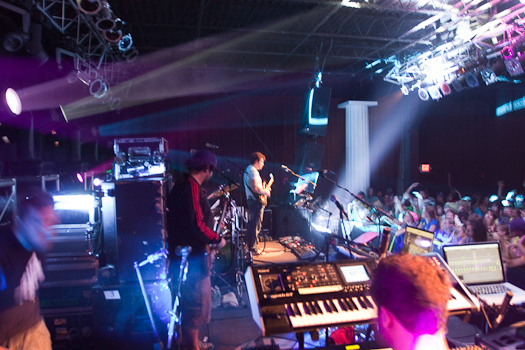 Catching the Disco Biscuits play made me think about how beautiful it is seeing a roomful of people dancing and losing themselves to music. And it reminded me that they've carved out a unique identity in the cultural phenomenon they are a part of: everywhere they tour they create a massive party, they have a loyal fan base that travels to see them play multiple nights in a row, and most importantly, the music they create is a nucleus that branches out, connecting so many different worlds of music. Look no further than their annual festival, Camp Bisco, to see how improvisational rock, electronica, psychedelic trance, hip-hop, dub, reggae bands and DJs can fit together in a musical stew where the Biscuits serve as the perfect host for the party.
I arrived early with only about 50 other people in the room and got to watch the whole shit go down: filling-up-to-blasting-off. The Kraak & Smaak DJs got the night started -- they were spinning tunes, dropping slick beats while people slowly shuffled in moving with a walk/dance. I think half of it was celebratory in surviving the anal cavity inspection by security on the way in and the other half was from being welcomed by the music that Kraak & Smaak were pumping out.
After Kraak & Smaak were finished there was a long wait -- the room was full and ready for at least 45-minutes before the Biscuits finally took the stage. Every time a song would end over the house P.A. the crowd would erupt with cheers for the band to take the stage. There were even several chants of "Bisco, Bisco!" too. The band knows exactly what they're doing: have your audience loose, ready and dying for you to come on. And when they're ready, make them wait ten more minutes. When they finally took the stage the place was bursting at the seams. They launched into "M.E.M.P.H.I.S.," the old rocker that gave a glimpse into the Biscuits' humor and attitude: down and dirty rock riffs one second, the next second dropping into gooey, spacey, four on the floor trance. And lines like "Makin' easy money, pimpin' hoes in style" and "it's good to have you in the band" are aging gracefully. The show was off and running and the walls inside Higher Ground were already dripping with sweat.
They morphed in and out of tunes seamlessly, improvising a majority of the set. I'd step out of the zone to observe the crowd: raging. Rarely do you see a crowd at Higher Ground -- even at previous Biscuits shows -- this engaged in the music. And there were moments, brilliant moments of improvisation where they would layer and layer, build and build. I recall one 3 to 5 minutes segment some time in the first set that reminded me why I love improvisation so much: they couldn't ever write the music that they were finding. It was a polyrhythmic force churning away with the keys laying down contrasting licks and blips, the bass playing the in-between of a rock solid foundation, and once this cool space was stumbled upon, guitarist Jon Gutwillig made the move down the neck of the guitar and began playing varying melodic arpeggios that sounded it like it could have been in a Bach Sonata. But here we are listening to dance rock music, where the musicians are communicating and playing as suggestive as a great jazz band playing freeform.
And there were times throughout the night where they were playing aimlessly too. The Biscuits' language for jamming revolves a lot around the trance beat. But just like any of the other great improvisational rock bands out there -- think Phish, Grateful Dead, moe. -- they take chances and they're bound to fall on their faces every night. The Biscuits are no different, and just because it has a dance beat doesn't mean they're exempt from playing some boring shit. And there was some of that too. If your heads in the right place, it can all sound great, if you know what mean. But you need to have those noodle-y moments to really find the golden ones in between the peaks.
I think an interesting thing about the hardcore fans of the Disco Biscuits -- in all their loyalty and love for the music -- is that they are also the biggest critics. They'll get on the internet and discuss a show and they'll say if it sucks and actually, for the most part, understand why. If the band is going through the motions and playing uninspired, they'll call them out. And they'll be the first to praise and share a show that's great, encouraging everyone to download it. The checks and balances within this community are firmly in place. It was clear when I heard a guy in the bathroom say, "My 6th grade sister wrote this song" during a newer song "You and I." Obviously, he's heard this song before and has discussed it with other fans. As I walked out of the bathroom, it lingered with a few chuckles here and there with people that shared his sentiment. I thought the song live sounded pretty cool and meshed well with the other material in the set.
The playing in the second set was immediate -- they came out loose and fiery. They started with "Caterpillar" into "Orch Theme" into "Digital Buddha" and then back to the ending of "Caterpillar," and it was out of this world. The energy didn't dry up and again, there were moments of improvisation that were untouchable. They finished up with a fitting "Home Again" and encored with "Frog Legs."
It was a very solid show -- not anywhere near their best, but man, it was fun. It's a beautiful thing to have an experience that is this much fun and have music that still ignites the senses with its intellectual depth.

Visit the Disco Biscuits