Shows
Wormtown 2009
September 18-20, 2009
at Camp KeeWanee in Greenfield' MA
by Matt Solomon
|
photography by Dara Palermo
October 3, 2009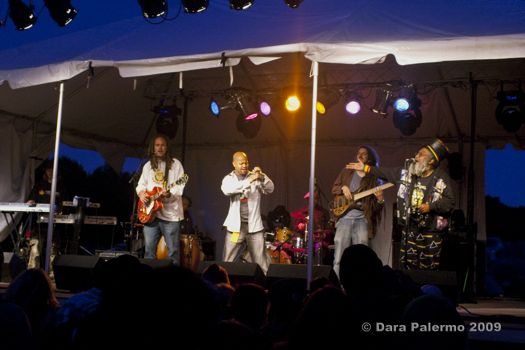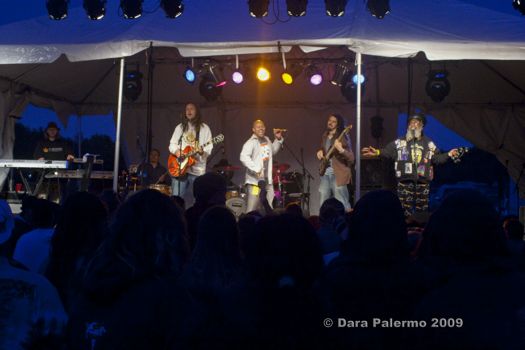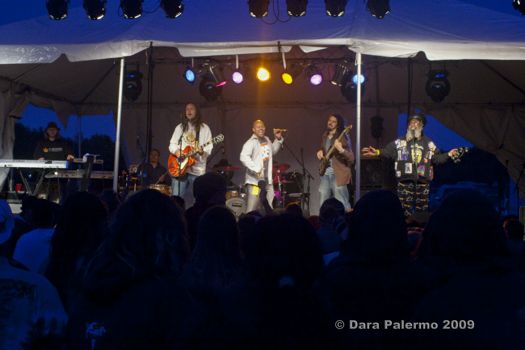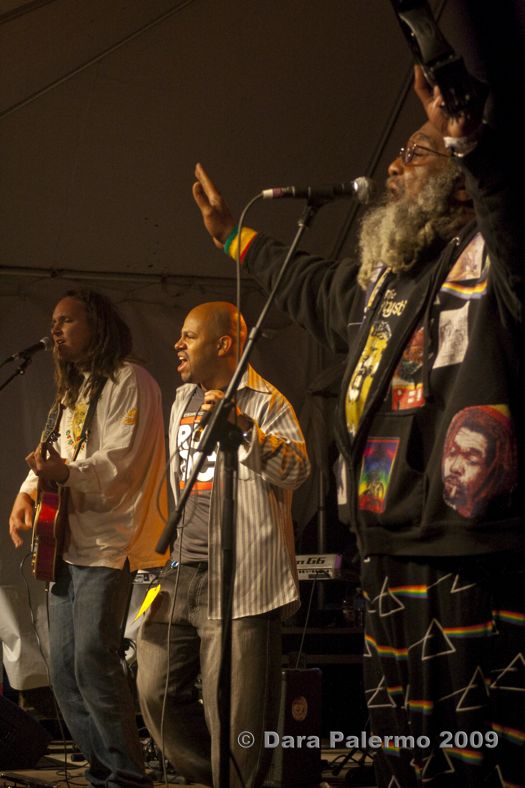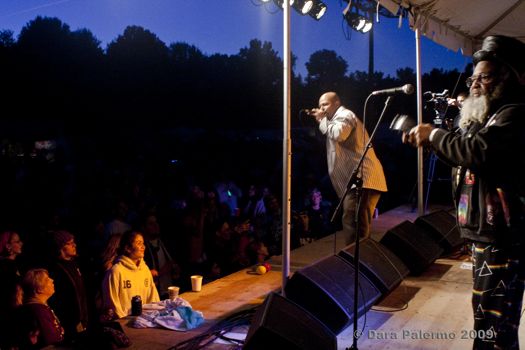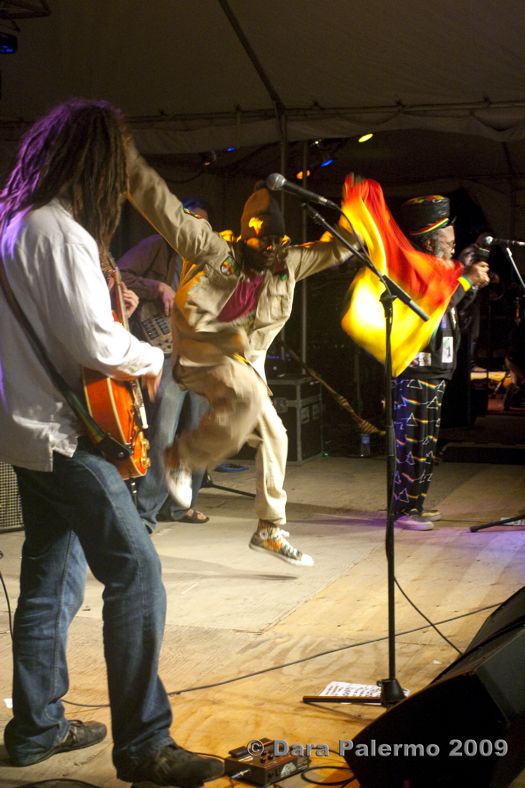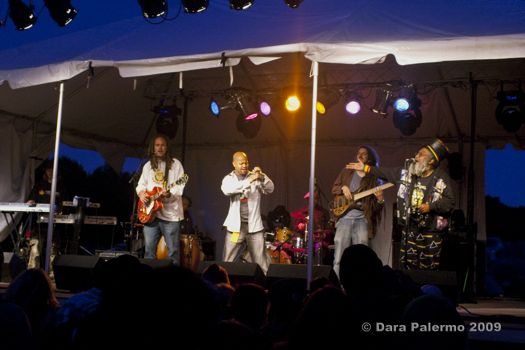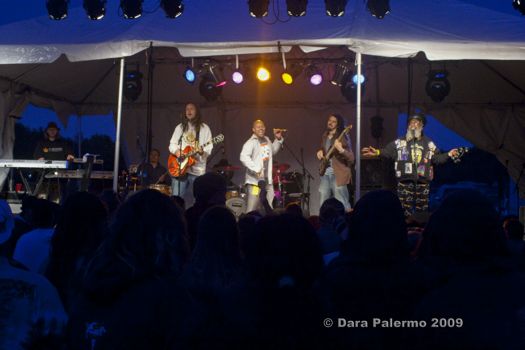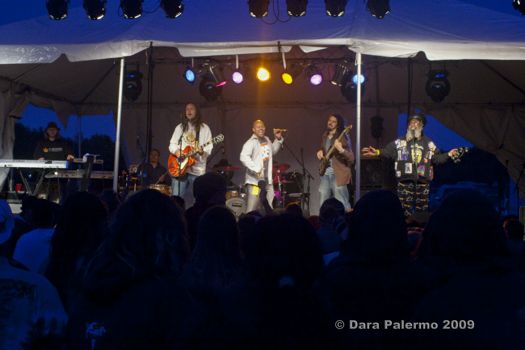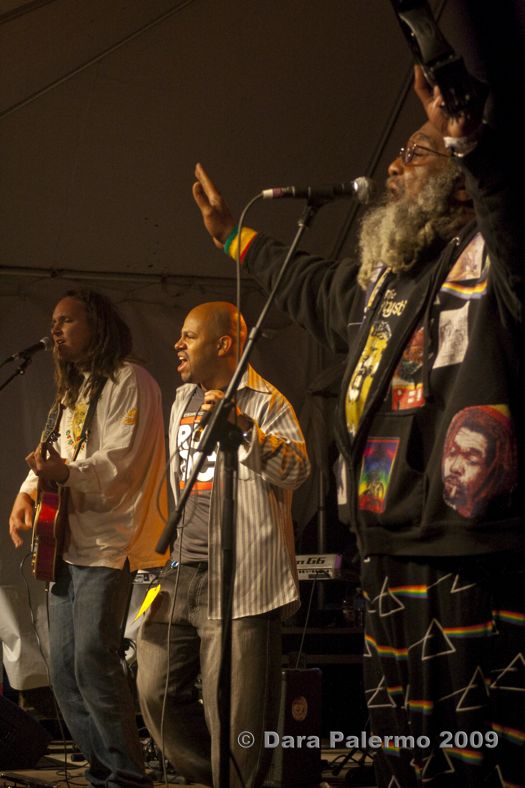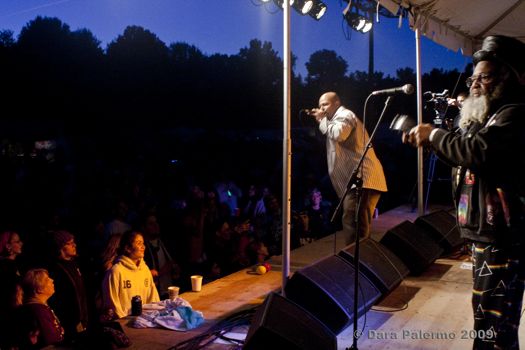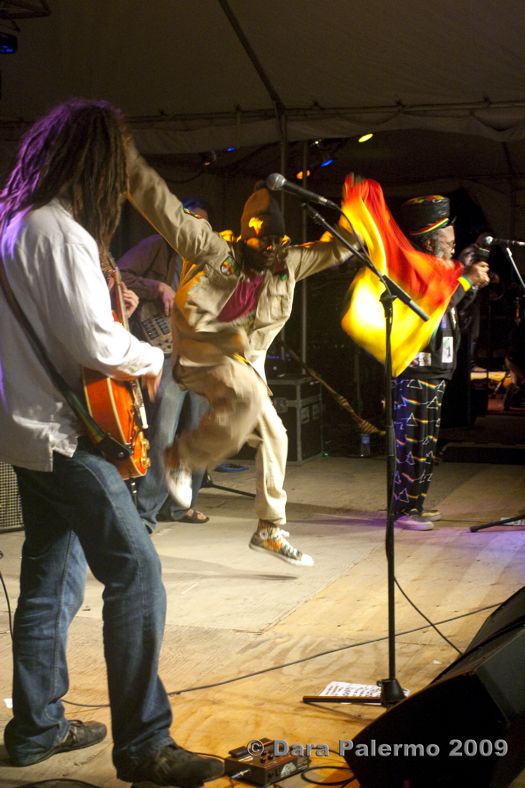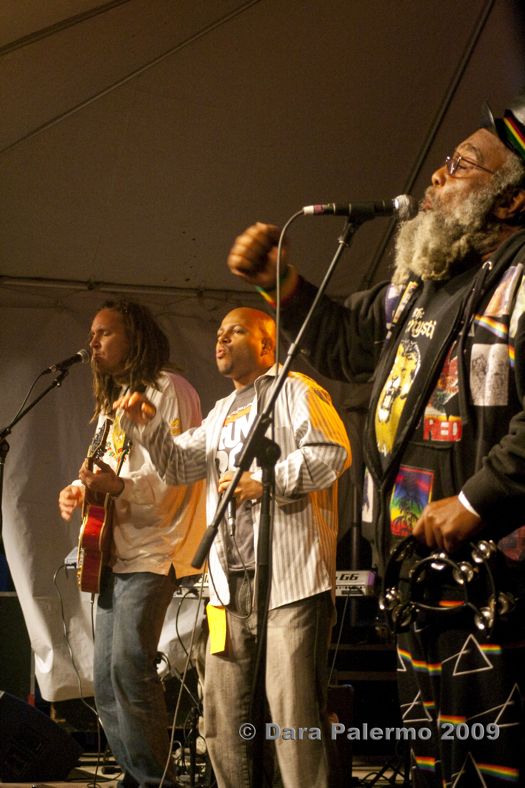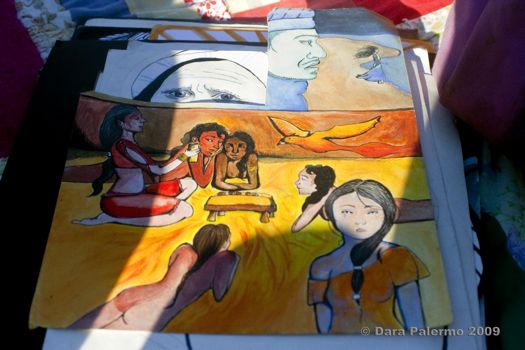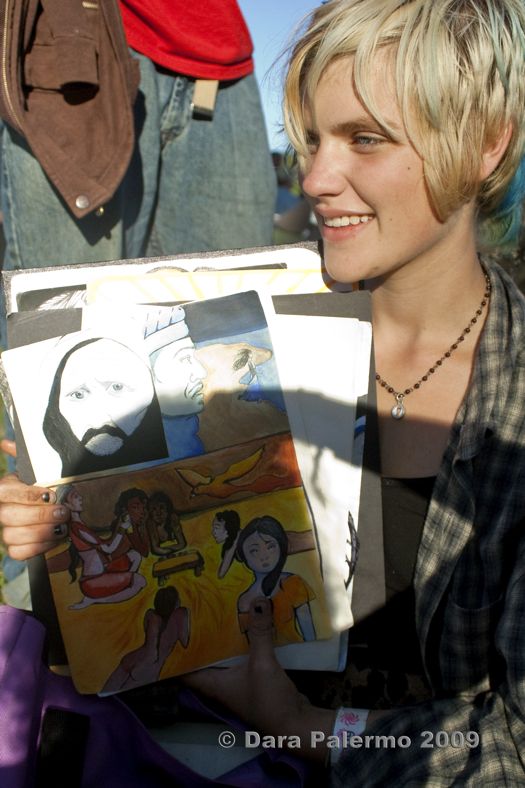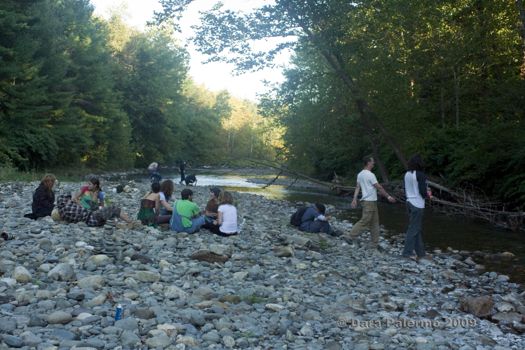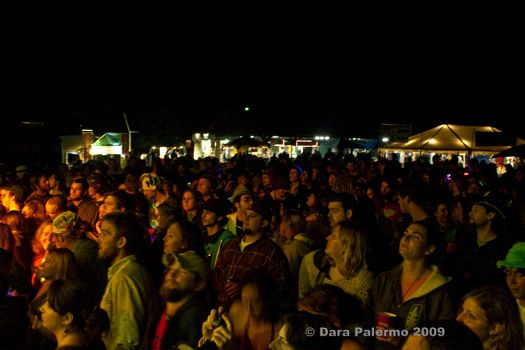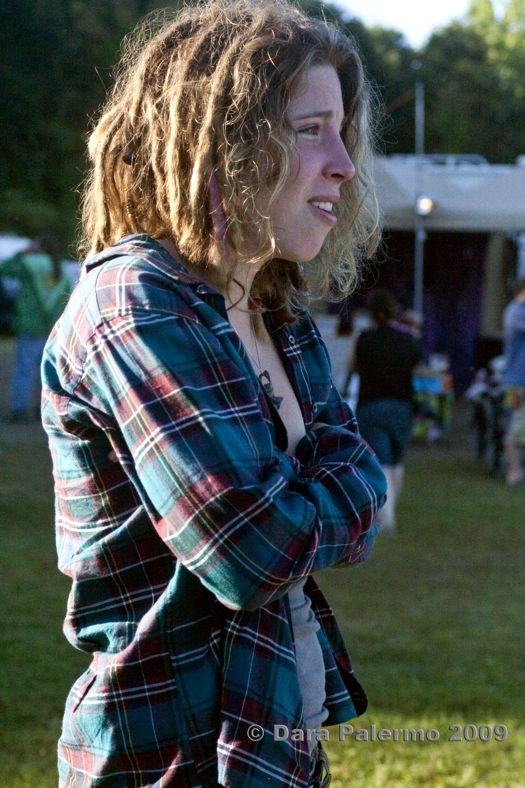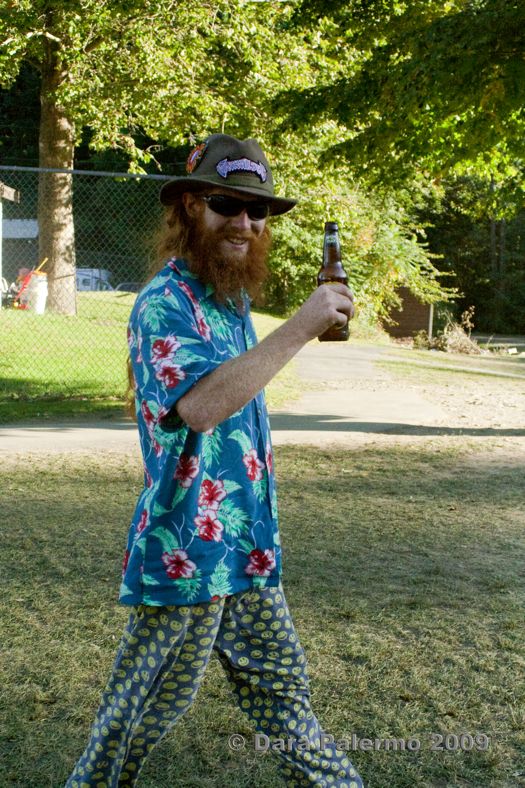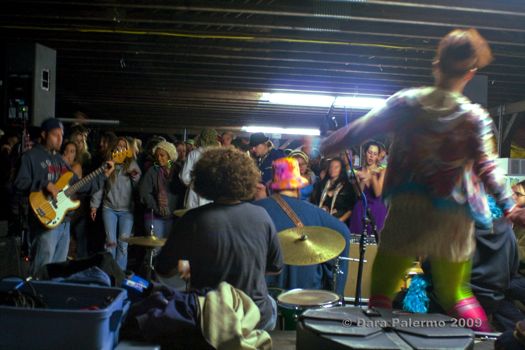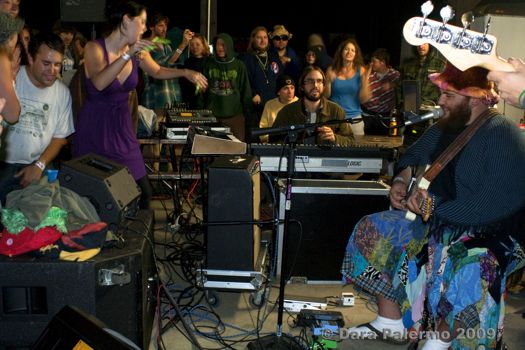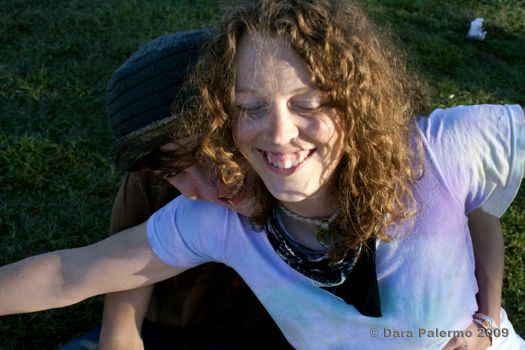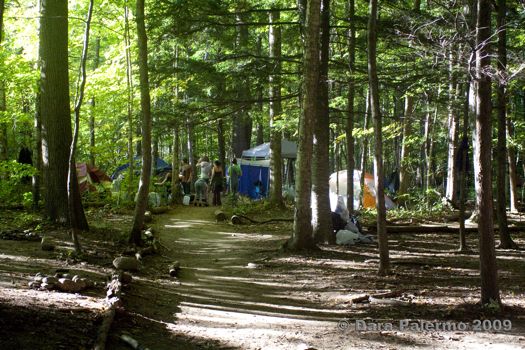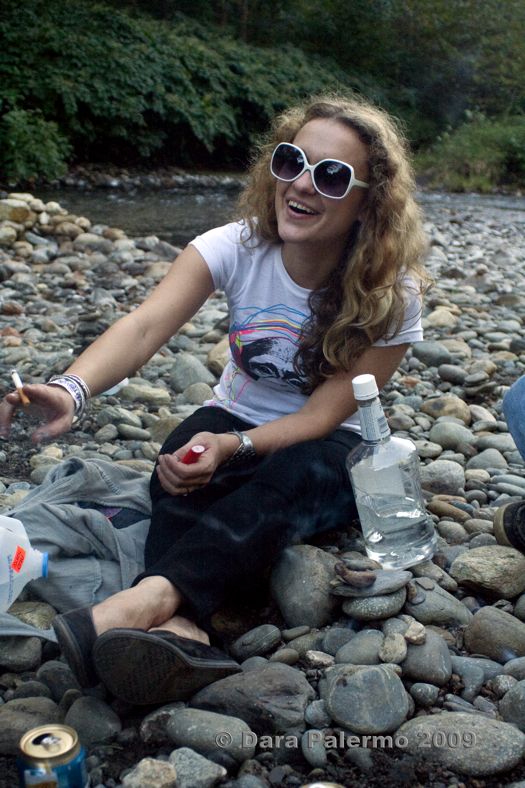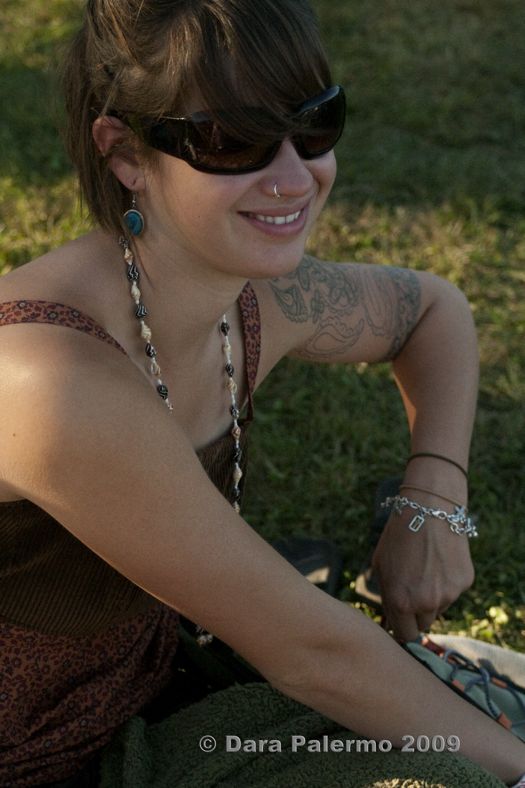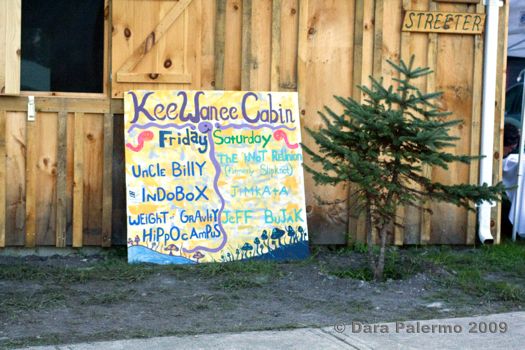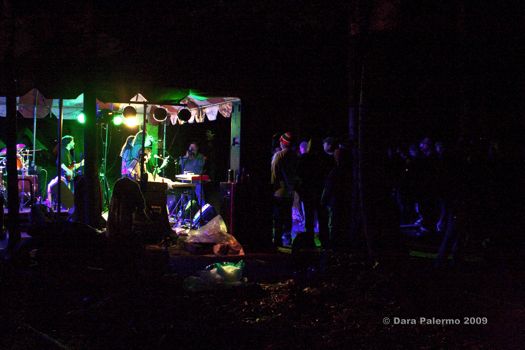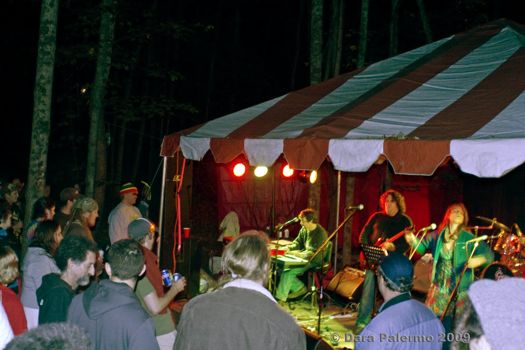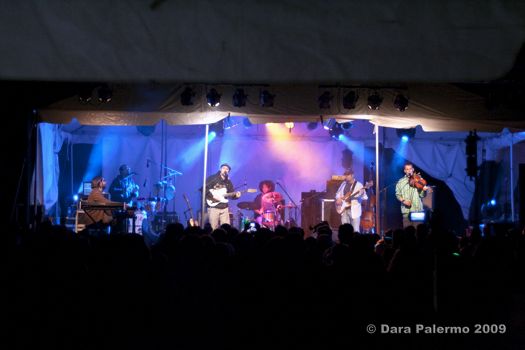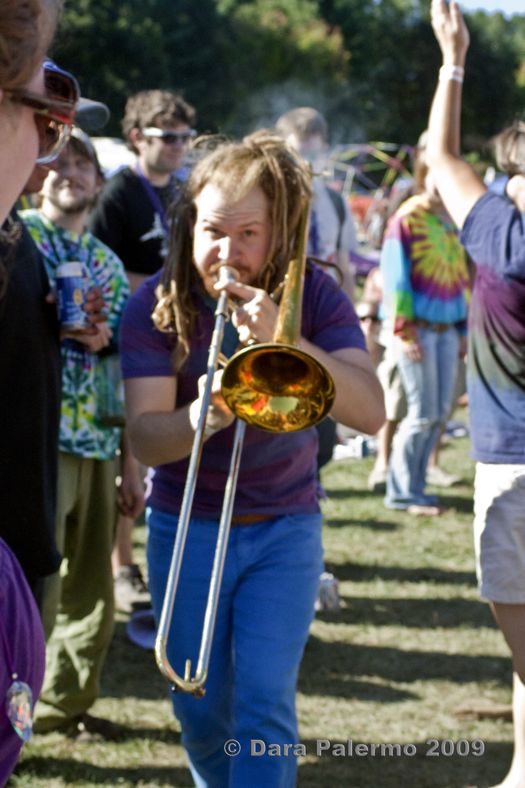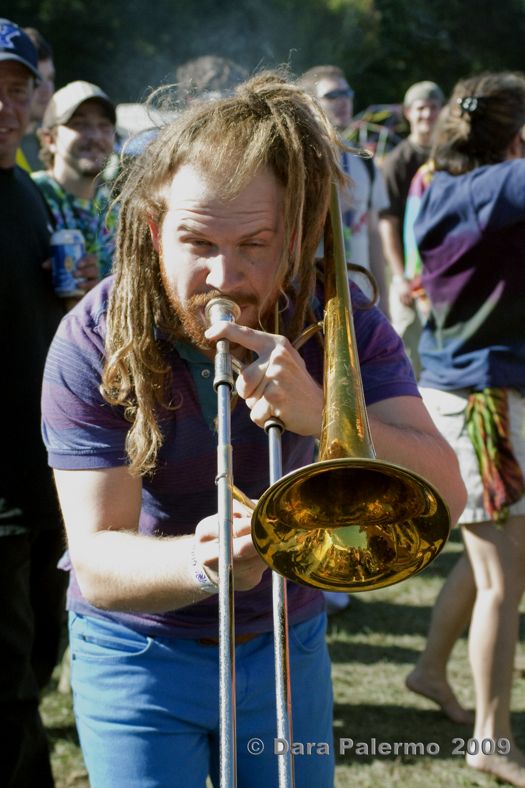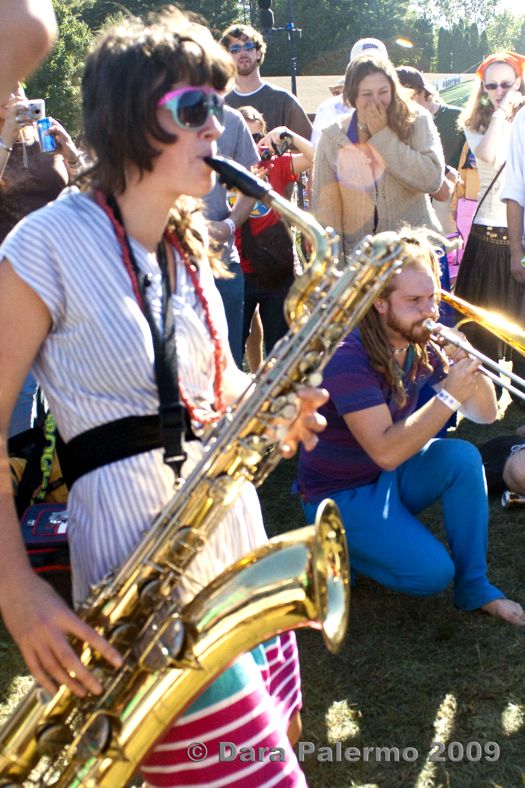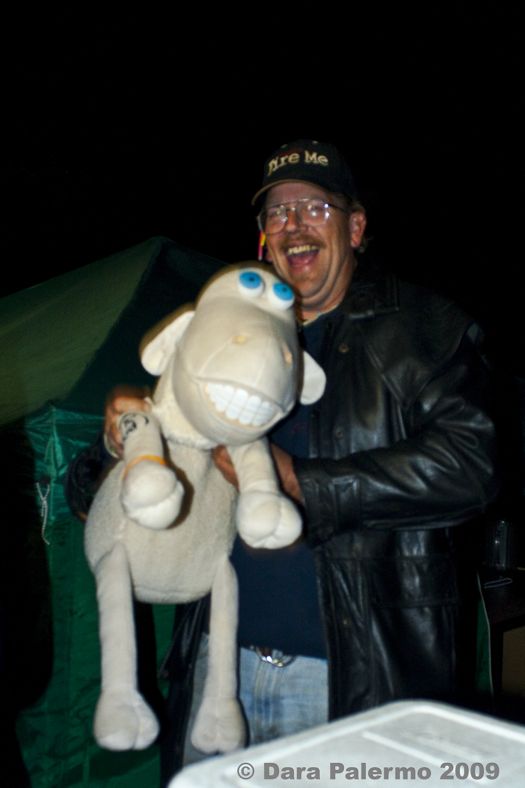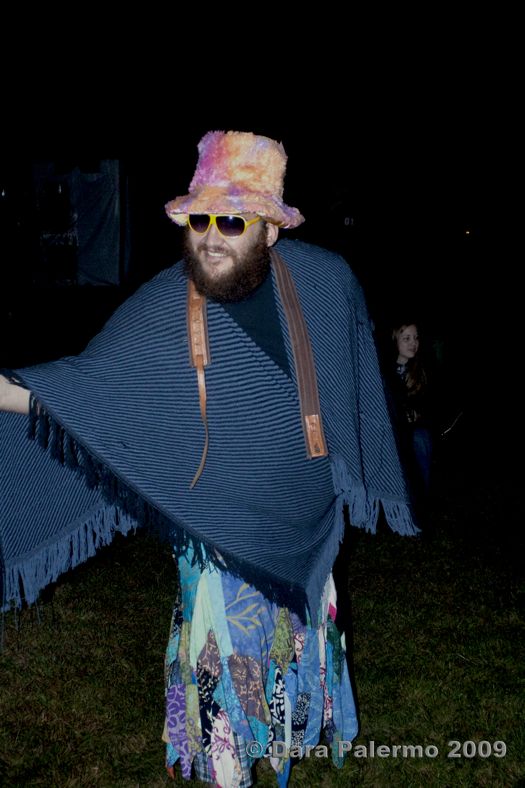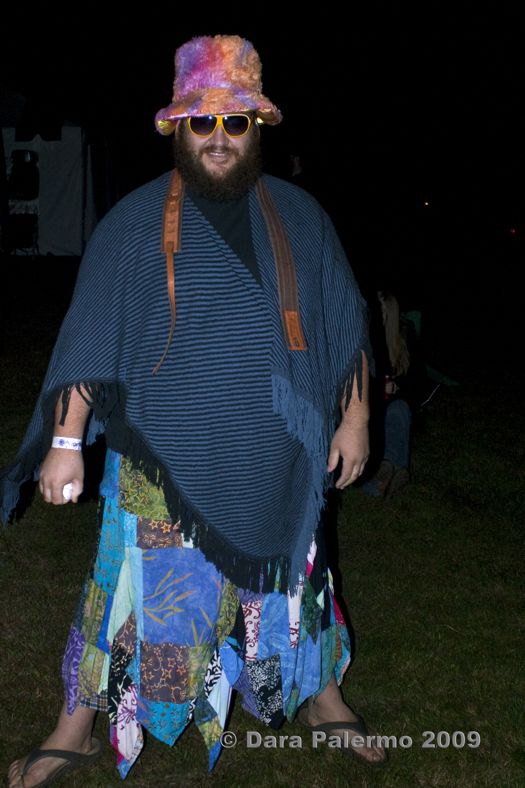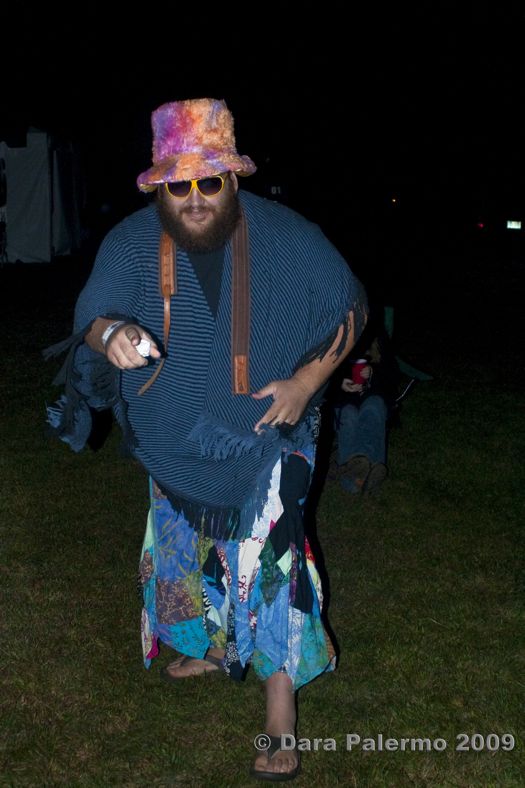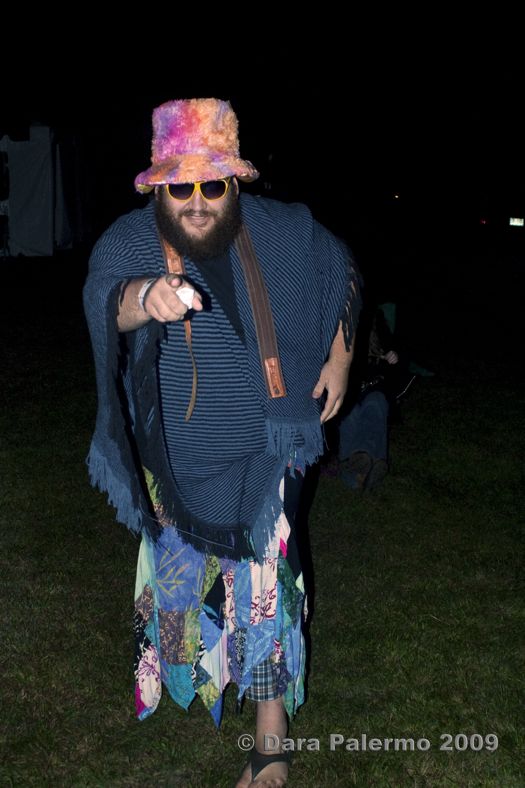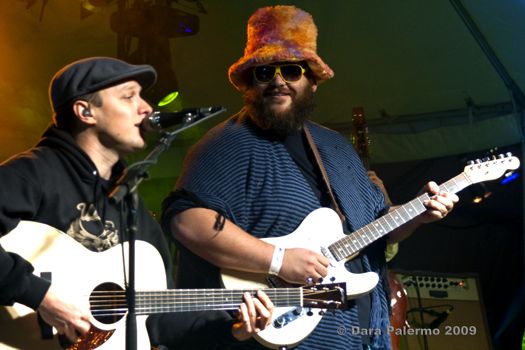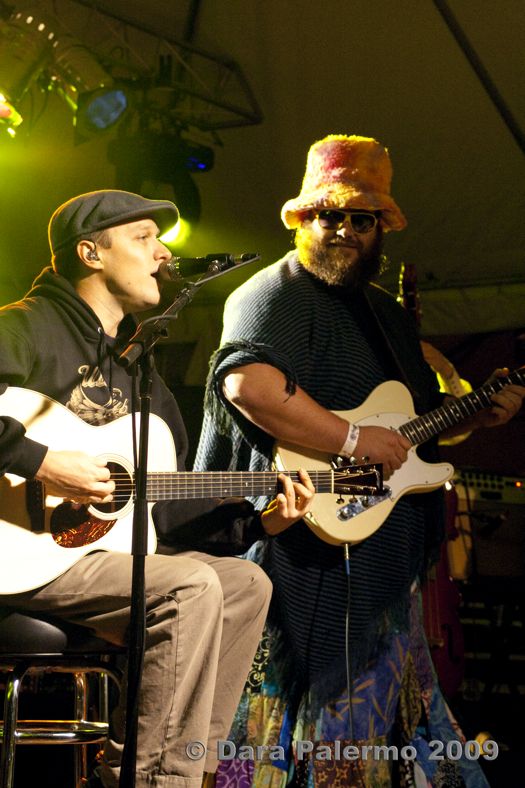 Driving down the bumpy dirt-road into Camp KeeWanee' one passes lush farmland alongside mysterious' unchartered woodlands. The transition from summer to New England autumn can be seen in the vibrant reds' oranges and yellows of the shifting trees. The fresh' clean air leaves one feeling relaxed' safe in the arms of Gaia. How soothing it is to be in the gentle countryside where life moves slow and easy… like a horse and buggy' on a Sunday retreat.
On Friday September 18' 2009' an assembly of family and friends came together in rural Greenfield' Massachusetts to celebrate life' love and music. The modestly sized' community get-together' known as the
Wormtown Music Festival
' featured an eclectic and extremely talented sprinkling of musicians such as Zach Deputy' the Ryan Montbleau Band' GoosePimp Orchestra' Jeff Bujak' Jimkata' Rubbelbucket Orchestra' U-Melt' Fungus Amungus' Skullfunked' The Alchemistics' IndoBox' Dog Star Blue' The Hippocampus and more.
Upon arrival in Wormtown' one waits in line for about five to ten minutes before being greeted by a friendly security guard who slaps on a colorful bracelet and sends you on your way. No cars are searched upon entry and there aren't any frustratingly long lines or nasty cops tearing through personal belongings. Strangely' everyone's on the honor system to be on his or her best behavior and use good judgment' but somehow the system just seems to work.
In Wormtown' a family environment is fostered and embraced. Most bands camp in the woods with everyone else and it's not uncommon to run into your favorite musician hanging out down by the creek or warming up by the late-night bonfire. It exists in seclusion from the 'real world' as an impenetrable utopian wonderland. Positive vibrations sprout from the dirt' fertilized by the pulsating spirits of happy people.
After parking in the small field by the dirt mounds' you gather your belongings to set up camp' hike into the shaded woods and pick a nice spot to unload. In the daytime' the woods offer a safe haven from the blazing hot sun. But at night' one could wander the dimly-lit forest in awe for hours like Rip Van Winkle' trapped in a magical wonderland of time and space. Once tents start to pop up from amongst the brush' a makeshift hippie HooverVille evolves from scratch. A tight-knit community of peaceful free-spirits and alleged degenerates comes together to form a functioning' cohesive society. Life is pleasantly chaotic' filled with jaw-clenching kicks and spoonfuls of flavor. People are outgoing and boisterous--hooting and hollering like wild beasts in the fresh country air--so very excited to be alive… Birds chirp their simple song as crickets murmur a constant undertone of precise rhythmic consistency. Smoke rises through glistening rays of light in the trees. Tiny dust sparkles drift through the air.
Opening the festivities Friday afternoon was Dog Star Blue out of Hartford Connecticut and from that point on the music just kept flowin' like sweet' sweet molasses. Crisp melodies and lashing rhythms drifted freely through the air' riding the crests of static energy through Camp Keewanee into the contours of the woods before cozying up deep within the cracks and crevices of our patchwork-hearts.
The Ryan Montbleau Band headlined under the Friday-night-lights' opening with a scrumptiously seasoned cover of the Talking Heads classic "Naïve Melody." The rest of the performance included a nice blend of originals and covers such as "Ophelia'" (The Band) "Dupree's Diamond Blues" (The Grateful Dead) and "Bron Yr Stomp" (Led Zeppelin). Extremely well received by the energetic audience' the Ryan Montbleau Band injected their very American blend of happy' sunshine' folk music into the cold' dark night causing chills to sliver down our backs and hair to stick up on end. Rapidly growing as musicians' this New England quintet has some serious chops in addition to an extremely deep-well of finely crafted' original material. Organic yet familiar' they blend Americana' folk' blues' ragtime' R&B and soul in order to create a unique sound and a cohesive musical vision. Montbleau' who began his career substitute teaching and playing the Boston folk circuit is joined by the top-notch' musically educated ensemble of Matt Giannaros (acoustic upright bass' electric bass' vocals)' Laurence Scudder (viola)' Jason Cohen (piano' organ' clavinet' Rhodes' Moog) and James Cohen (drums). Montbleau's heartfelt lyrics and unmistakable voice are only two of the driving forces in this band that is clearly powered by the dynamics of group cooperation and cohesiveness.
Zach Deputy' the wizard warrior of rock & roll was on fire all weekend long' showcasing his solo skills as well as making surprise late-night guest appearances that kept the party burning bright till well past dawn. Pouring every last drop of energy into his music' Zach continues to make a name for himself as one of the hardest working touring musicians in the business. His shows are lengthy and plentiful. This year at Bonnaroo alone he played 24 sets of music' unveiling approximately 141 tunes. At just about every festival he goes to' he makes a point of playing as much as he possibly can' even if it means guerilla style concerts right in the heart of Shakedown. His solo loop-station performance is a soothing' aural treat; blending elements of soul' calypso' dancehall' hip-hop' rock and Motown with smooth classical & electric guitar parts' vocal beat boxing' funky bass-lines' keys' horns' steal drums' fire extinguishers and so much more. A gentle soul with a heart of gold' Zach is the definition of a one-man band. Performing practically since the day he picked up a guitar' his refreshingly fun sound is extremely danceable and easy to tap into. His feel-good lyrics tickle the soul with satisfaction and appreciation for his well-honed gift. And watch out because he CAN get an entire crowd clucking like a chicken and he's not afraid to do it.
The Rubblebucket Orchestra' a nine-piece polyrhythmic dance/rock band' played an incredible Saturday afternoon set culminating in an explosive showdown of horns right in the middle of the crowd. Blazing out of Boston' Rubblebucket is an eclectic maelstrom of West African rhythm and screechingly brilliant' melodic accompaniment. Young' energetic and unbelievably talented' the Rubblebucket Orchestra makes music that sooths the soul.
Coming out of Providence' Rhode Island' the funkified sounds of Fungus Amungus made a commanding statement at this years Worm' showcasing the ferocious pipes of lead-singer Chelsy Lau and a dynamic funk-soul' reggae-groove instrumental blend. A 7-hour performance at the StrangeCreek festival was just the tip of the iceberg for this talented' young family of funk. A powerful' jaw-dropping "Shine On You Crazy Diamond" gracefully melted into the funk-filled set' leaving little doubt why front-woman' Chelsy Lau' still in her youthful twenties' has been called one of Providence's Best Female Vocalists.
Jeff Bujak' the creator of intelligent dance music put his personal stamp on the Wormtown community' carefully creating his own musical environment within his personal' cozy' late-night-cabin of love. A piano player from the age of six' Jeff wrote over 200 compositions before the age of 18. Buj creates his waxy' melancholy sound by blending complicated electronica beats with rather impressive jazz piano accompaniment.
As the three-day celebration fizzled away to an end and dusk slowly crept upon Sunday evening' Wormtown was once again forced to pack up for the year. The mood was slightly somber and bitter-sweet as the dust began to settle. Old time hippies with mustard yellow and tangerine-orange r.v.'s waved goodbye from their lawn chairs' slow-cooking the rest of their steak and veggies on the bar-b before hitting the road. From a sheltered nook by the edge of the woods' a strange' little man plays "The Weight" on the roof of his van' grinning a toothless smile' sporting a faded Marlboro sweatshirt and Patriots hat. A young child wrapped in a warm fleece blanket walks by and chimes in' harmonizing with shear joy. "…And' and' and you take the load right off me…" This year's festival has rounded to a close but this isn't the end. Wormtown is not really over. Until next year' the spirit lives on.