Shows
Yo La Tengo with Yura Yura Teikoku
September 15, 2009 at Higher Ground in Burlington' VT
by Matt Bushlow
|
photography by Brent Harrewyn
September 25, 2009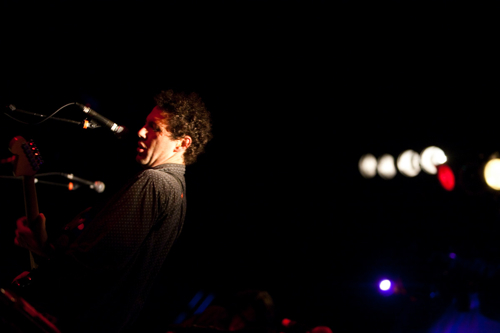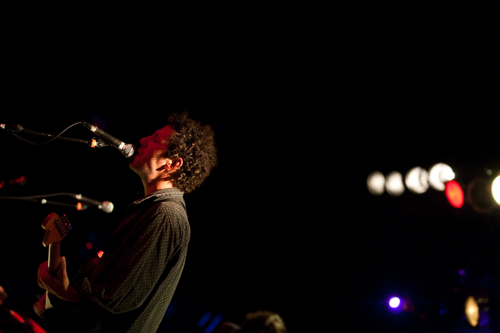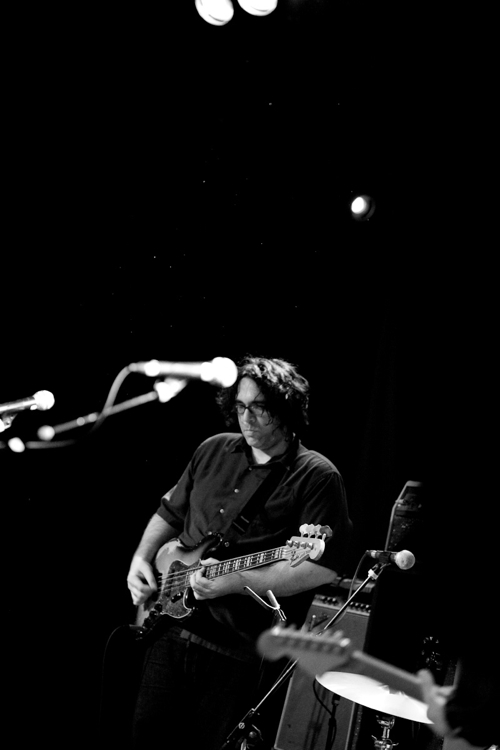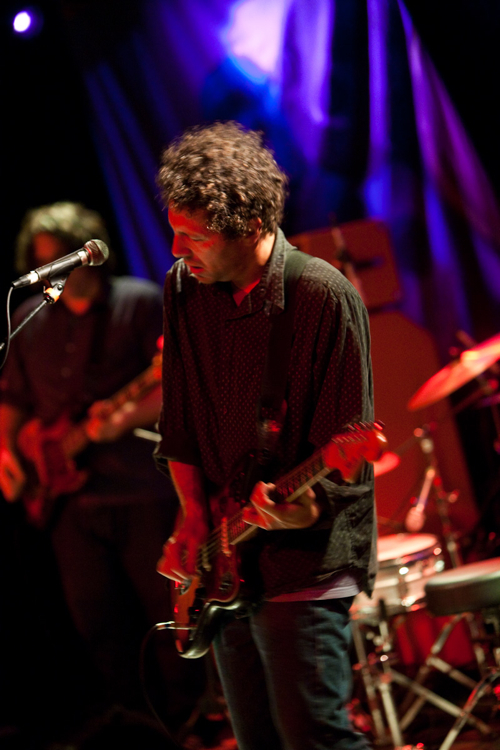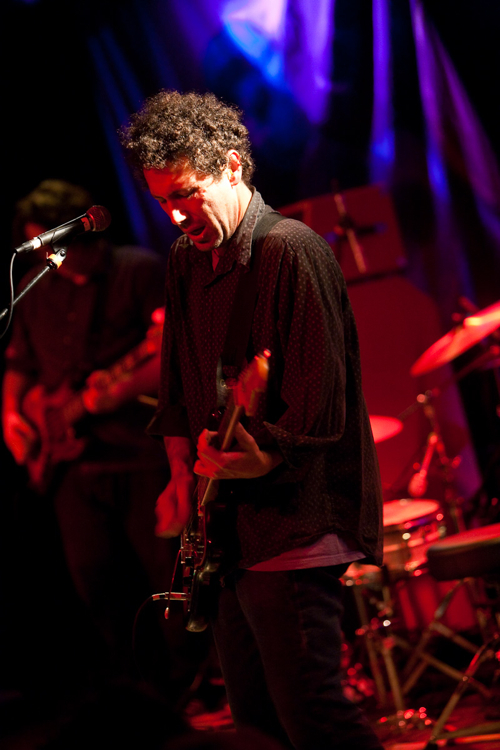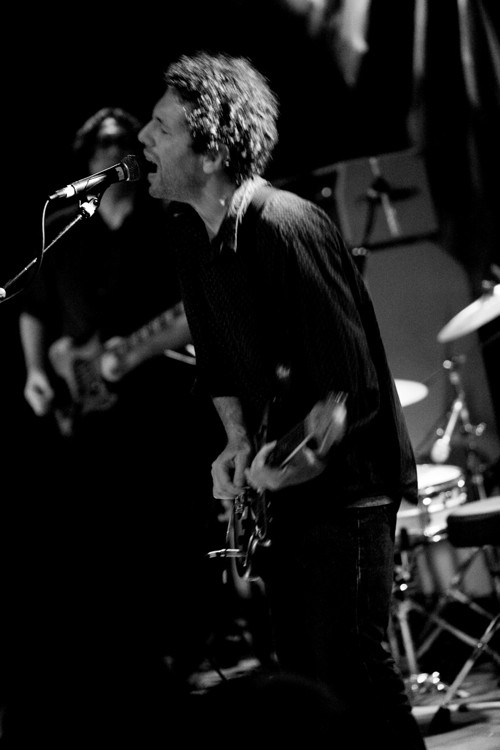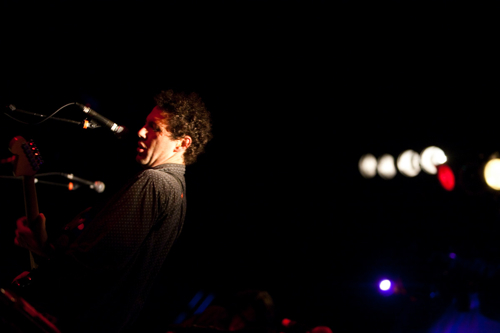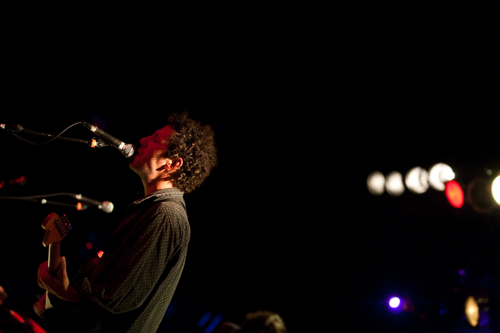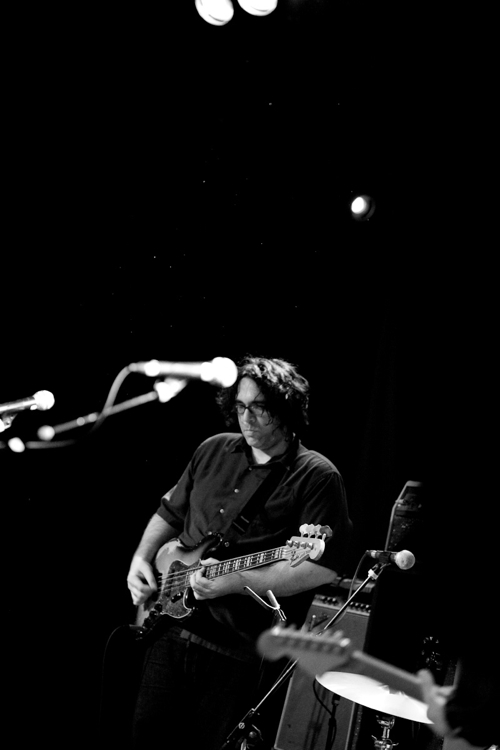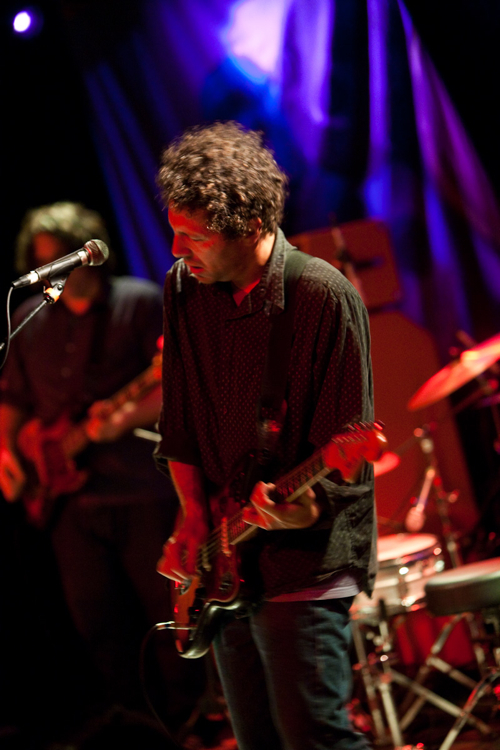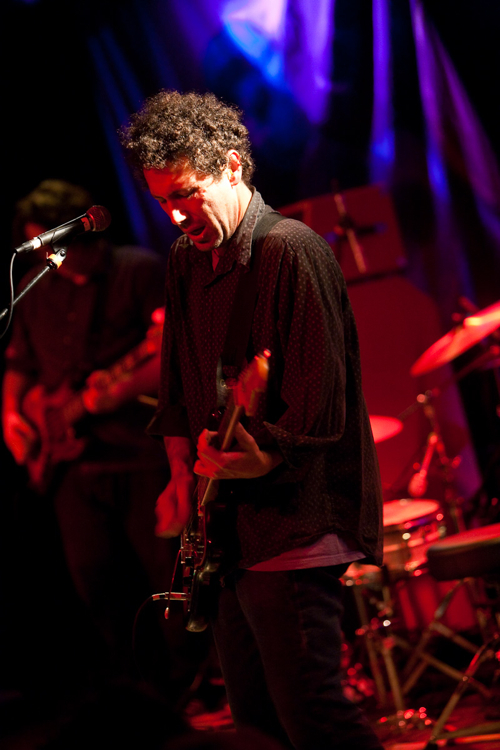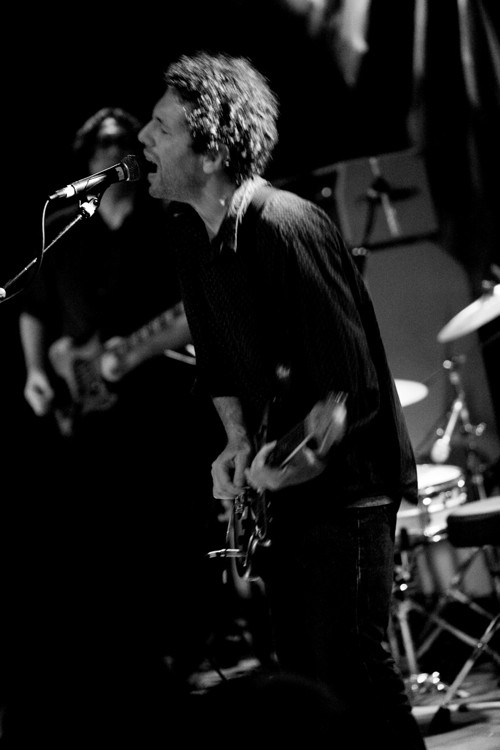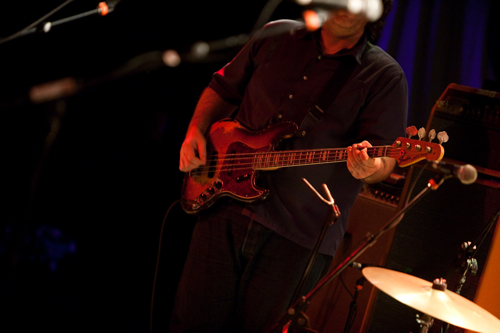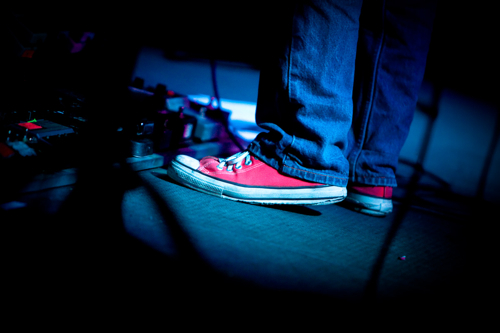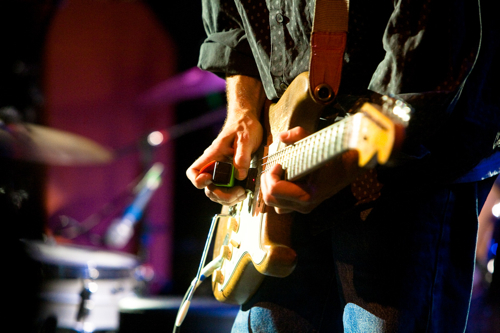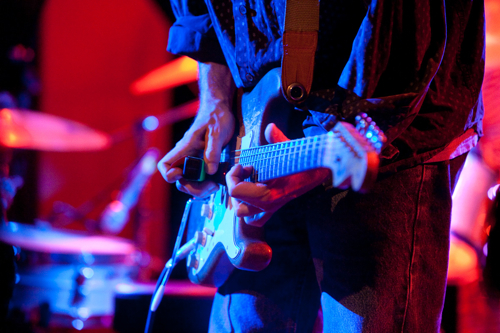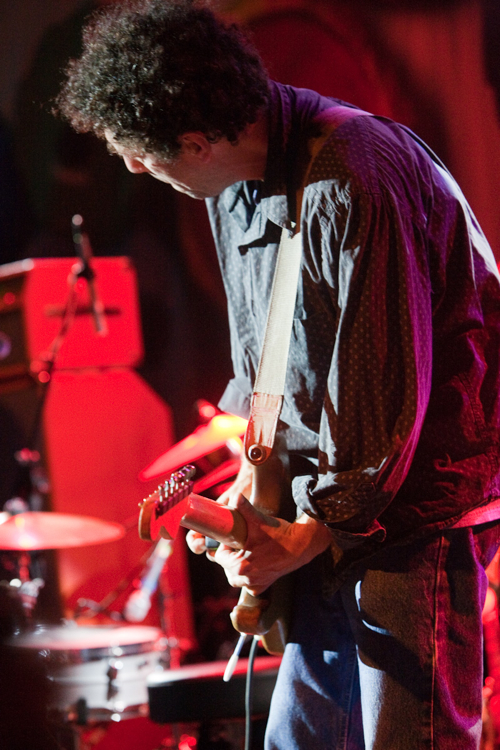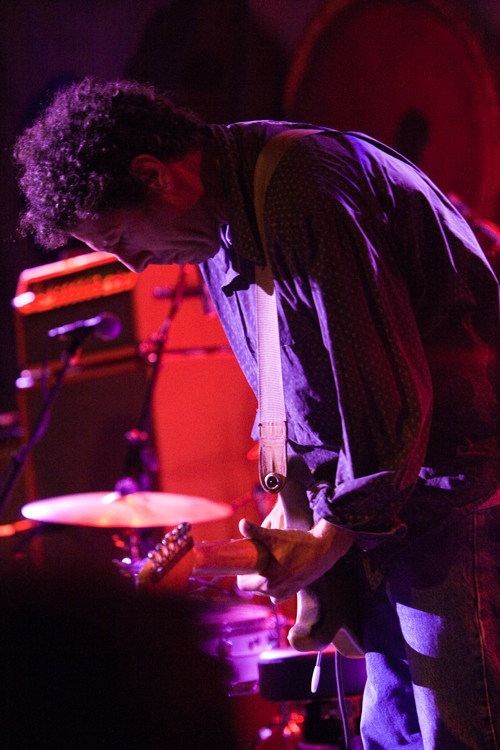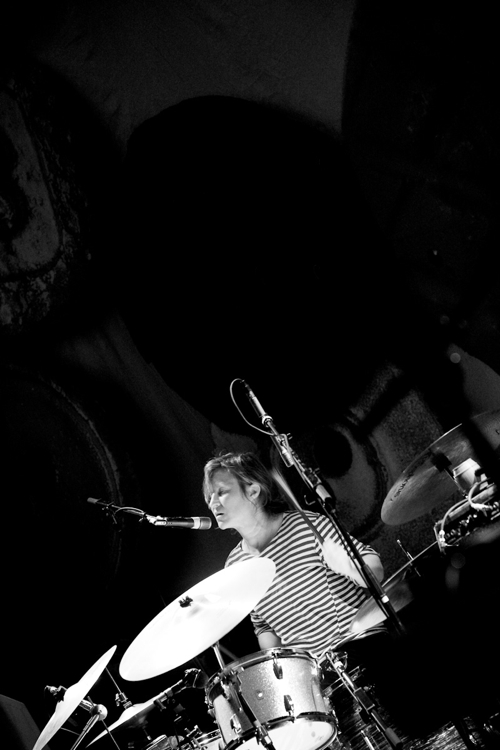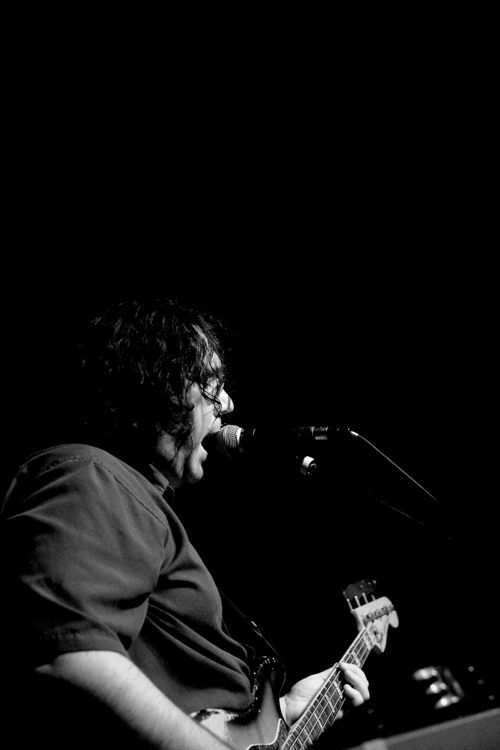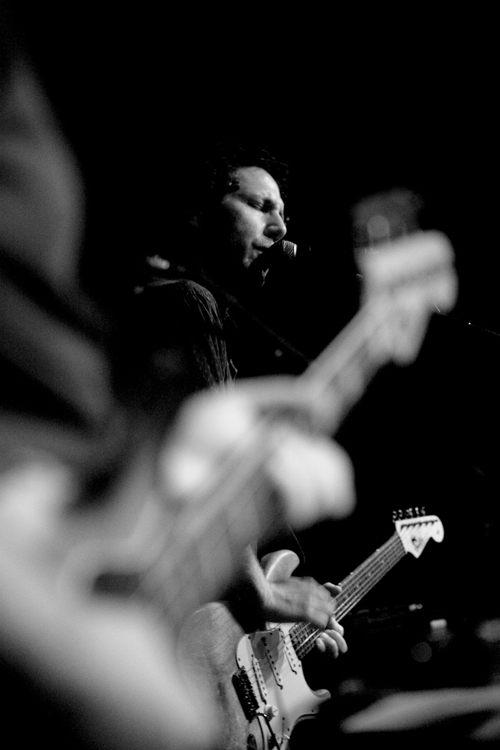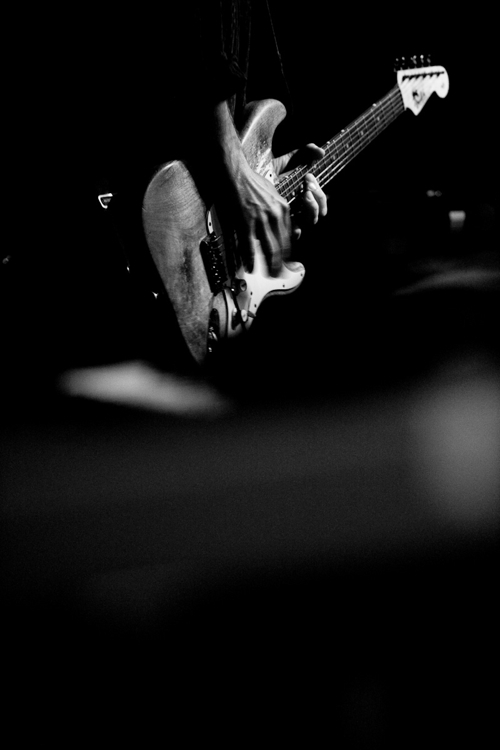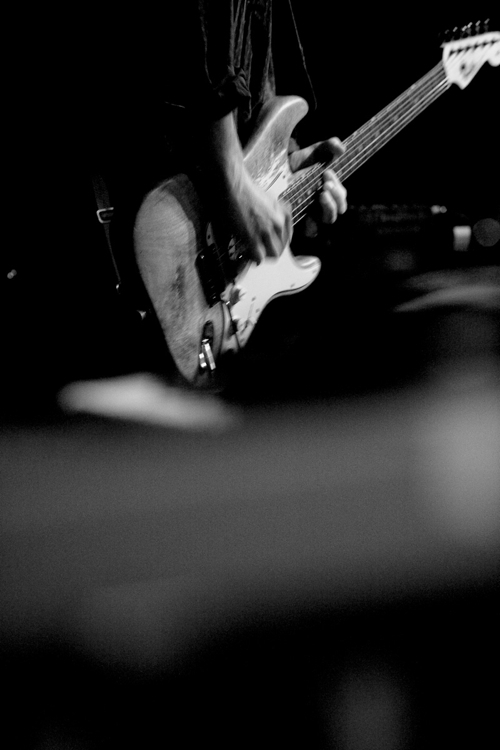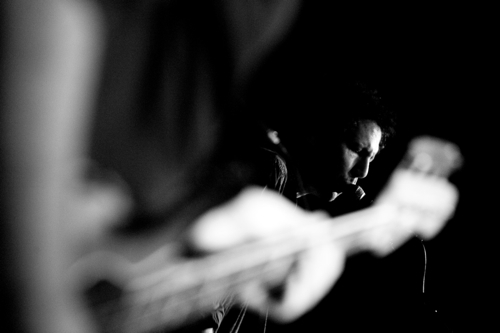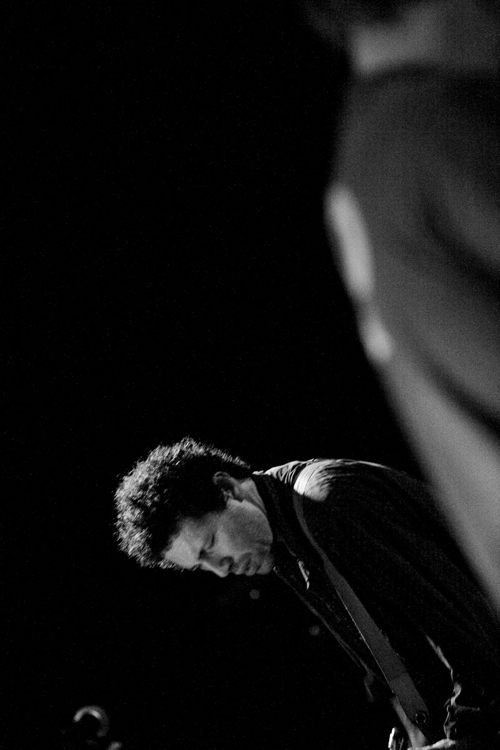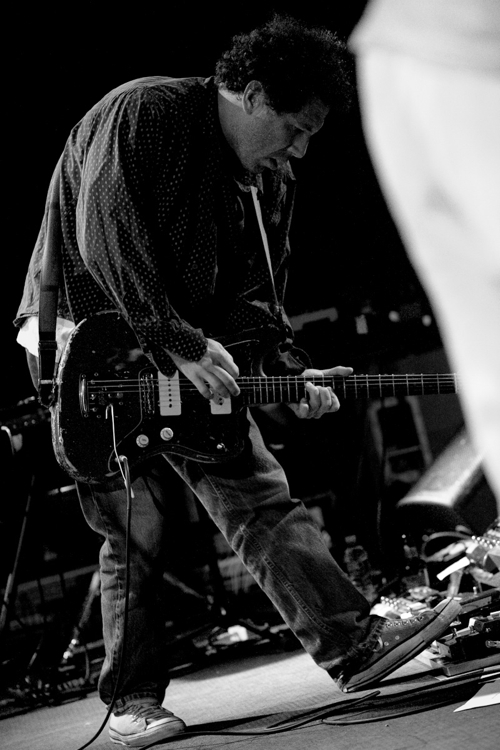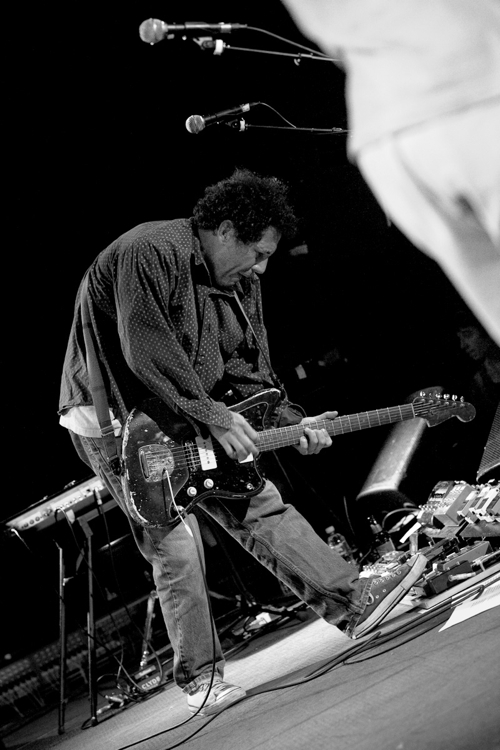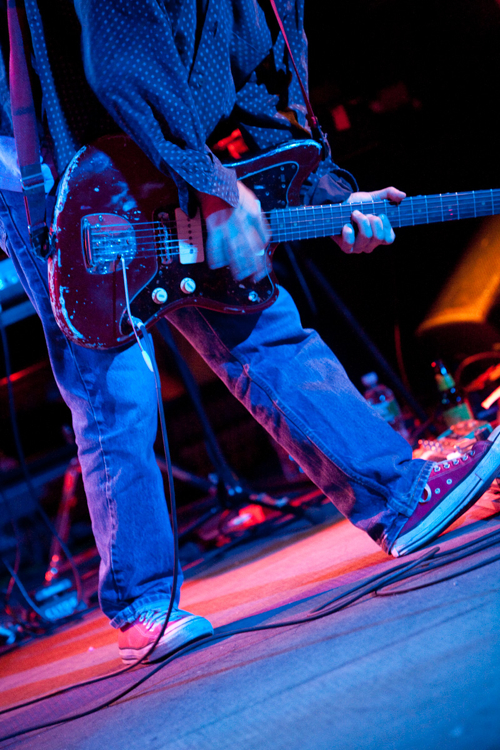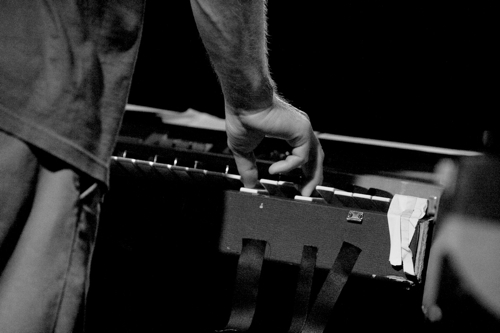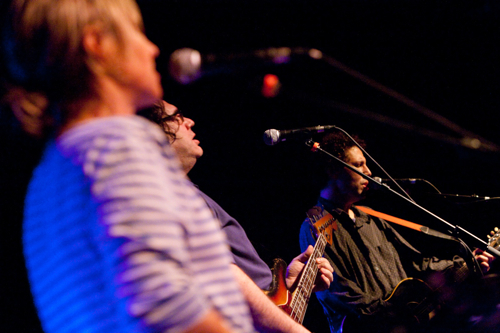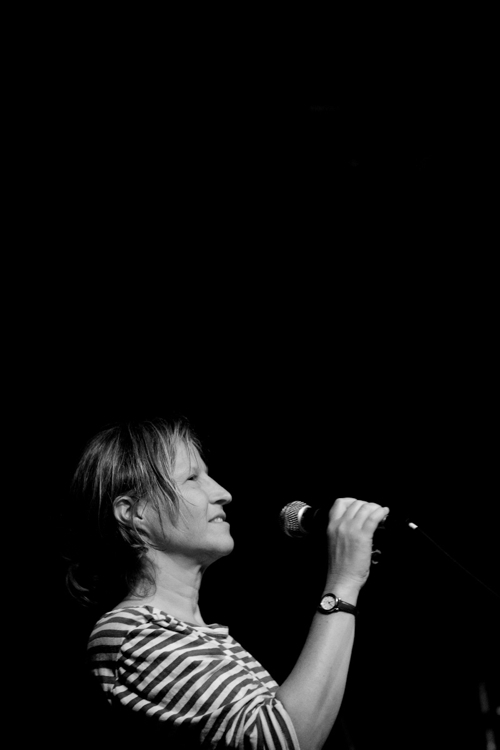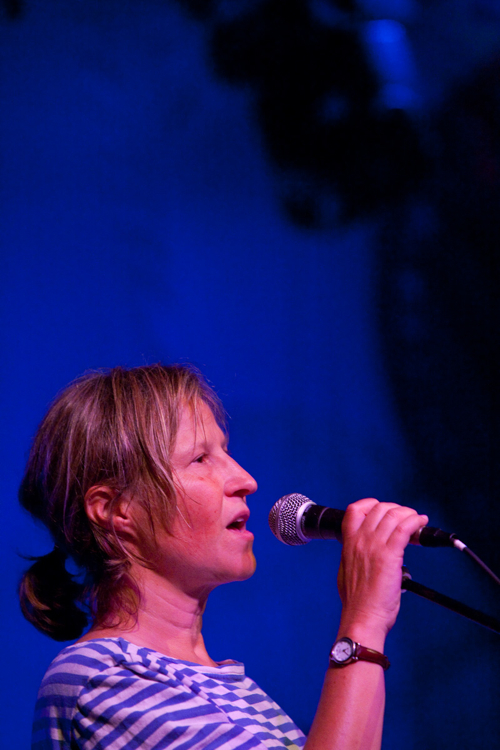 Opening bands have it tough. It can be hard to get the attention of an audience who may not know who you are' where you're from' or how hard you've worked to get on that stage. If you're Yura Yura Teikoku' all those things work in your favor. Everyone I spoke with before and after YYT's set opening for Yo La Tengo had no idea what to expect when they arrived--and didn't expect much' but were mesmerized by the trio of Japanese art-rock musicians who played in front of a huge backdrop of colorful buttons fusing noisy confidence' layers of dreamy guitar pop and effortless melodies sung in Japanese. The combination was familiar from its American--and British--shoe-gaze roots and yet with a foreign' original twist--in language and appearance--that made it exciting. Long-haired Japanese rock musicians! Yeah! And they're great! Wow! Like' really great!
YYT worked for 16 years in Japan before leaving for their first foreign gig' in NYC in 2005. You wouldn't know it' because they sound like a perfect fit for the type of smart' curious American ears that dig headliners Yo La Tengo' who shifted across each other during their show like tectonic plates. Drummer/vocalist Georgia Hubley and bassist/guitarist/keyboardist/vocalist James McNew acted as one' monolithic rhythm section' grounded in classic early-60's pop. At times guitarist/singer/keyboardist Ira Kaplan played nice--usually during the more straight-ahead songs--but more often he shifted across them' breaking open a shuddering swath of bristling noise' mostly coming from whatever vintage Fender electric guitar he wielded at that moment. His shards of bombast and angular thinking came again and again as the band alternated between short' catchy tunes and long' inspired freak-outs.
Though I admit I'm not a Yo La Tengo expert--I only recognized a few songs' among them "Mr. Tough" and "Tears Are in Your Eyes"--it was clear that songs weren't really the focus of their performance. Those plates--the pop and the avant-garde--continuously drifted and collided all night' at times taking the crowd on ten-minute-long epics of ecstatic guitar squalls anchored by solid' head-bopping beats. The occasional song-that-didn't-involve-jamming mixed things up just enough to remind you that this was the kind of band who is actually better known for the delicacy and wit of their recorded songs than their extended live improvs.
Even though the band closed with a quiet' touching cover of Sun Ra's "Someone's in Love'" relative newcomers should look to "Pass the Hatchet' I Think I'm Good Kind" the ten-minute-plus guitar maelstrom from I Am Not Afraid of You and I Will Beat Your Ass as a taste of what the band does live. Oh' and bring your earplugs. Otherwise' you have a solid week of ringing ears coming. But it's the kind of ear-ringing that you're proud of; a reminder as you go through your week that there are people out there who go there. Way out there.