Shows
moe.down 10
September 4-6, 2009
at Snowridge Ski Area in Turin' NY
by Mike McKinley
|
photography by Andrew Hill
September 21, 2009
page 1 of 2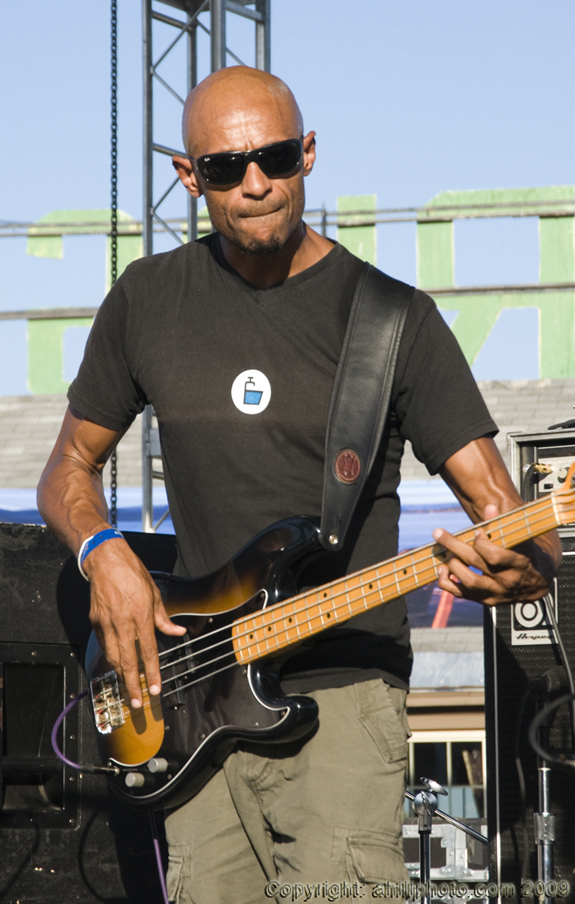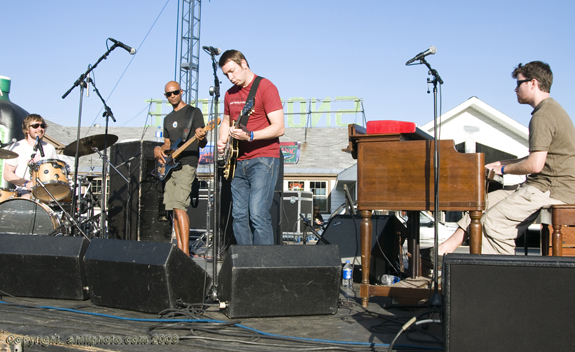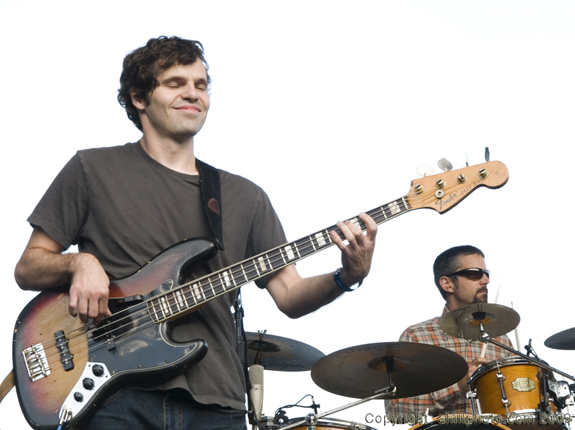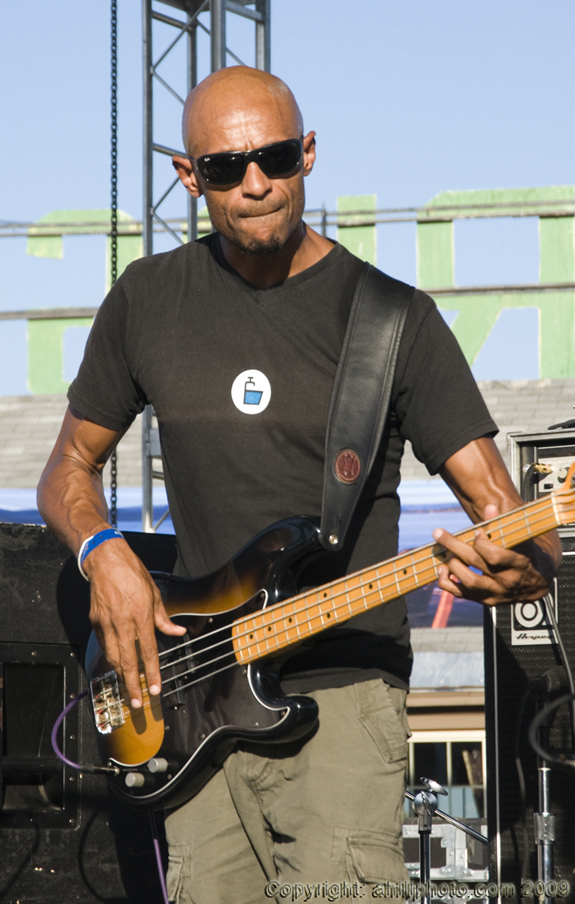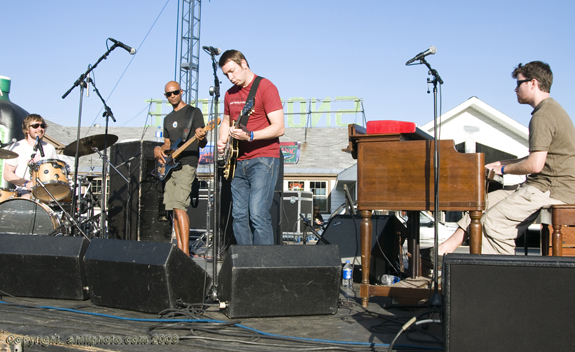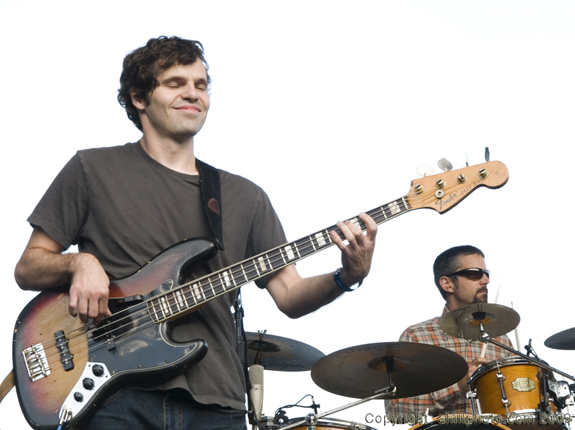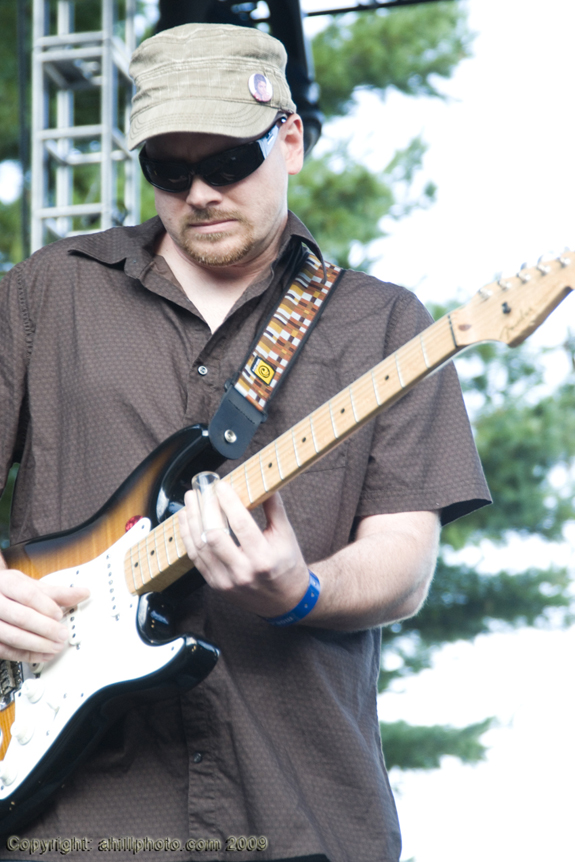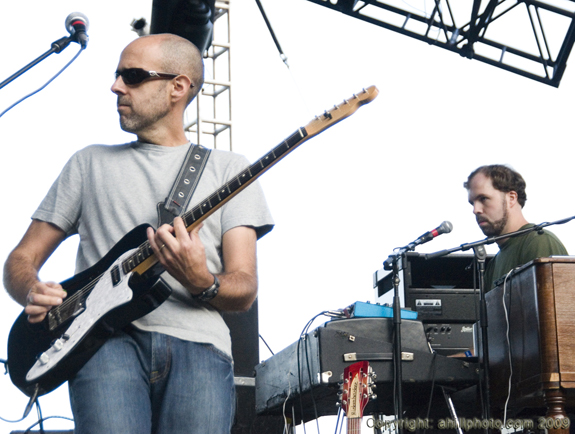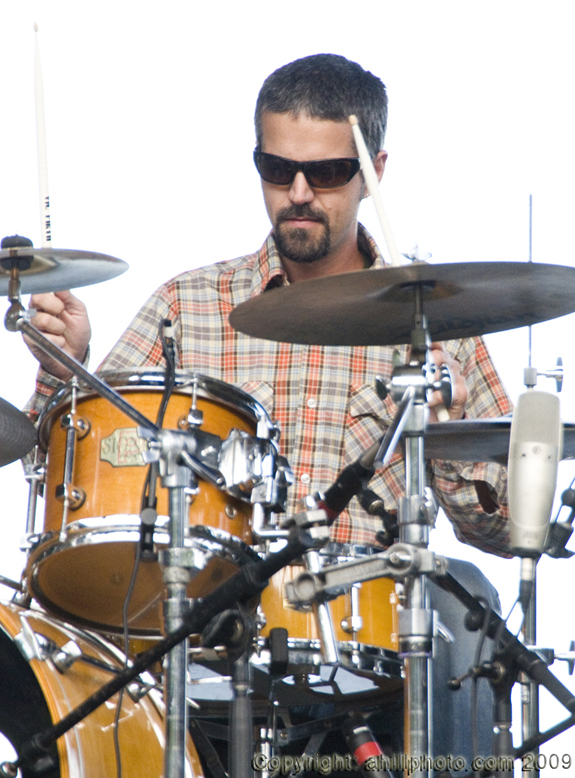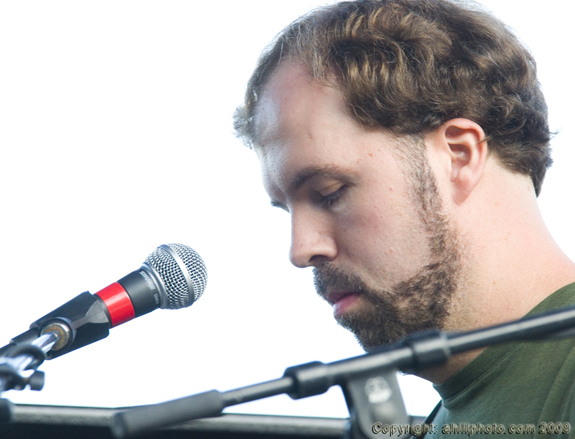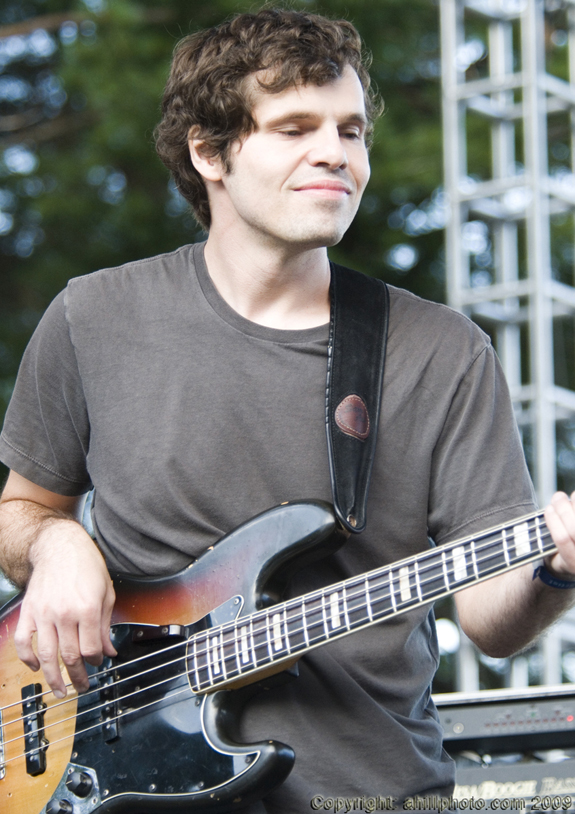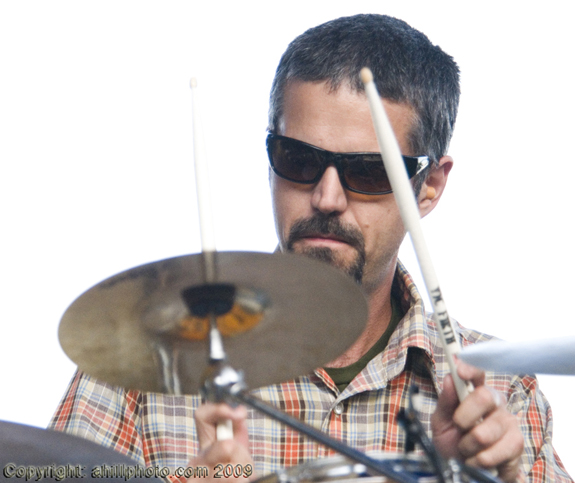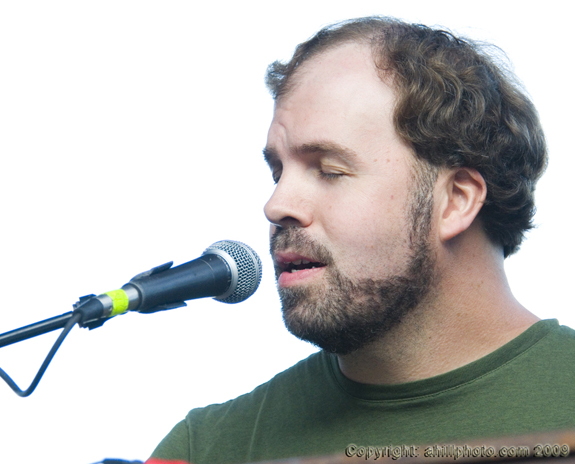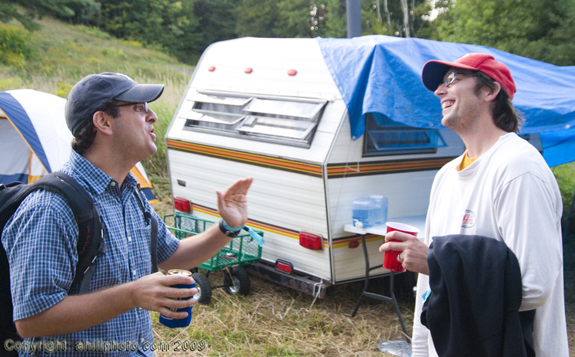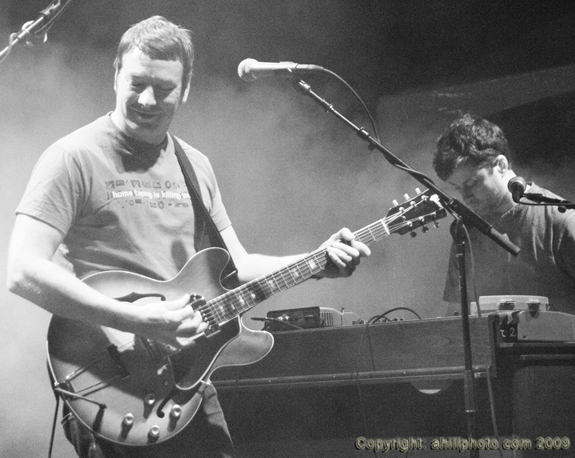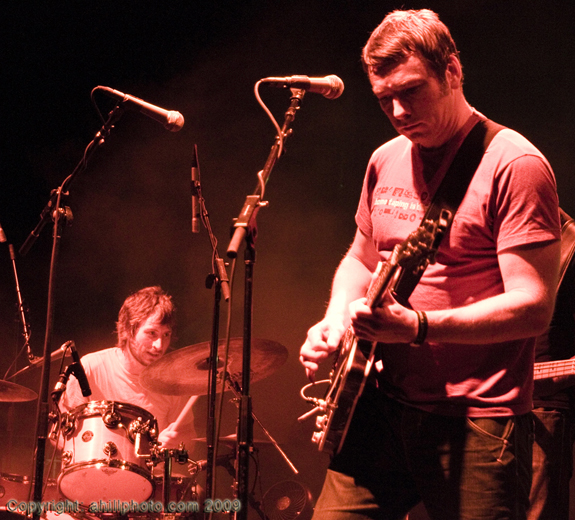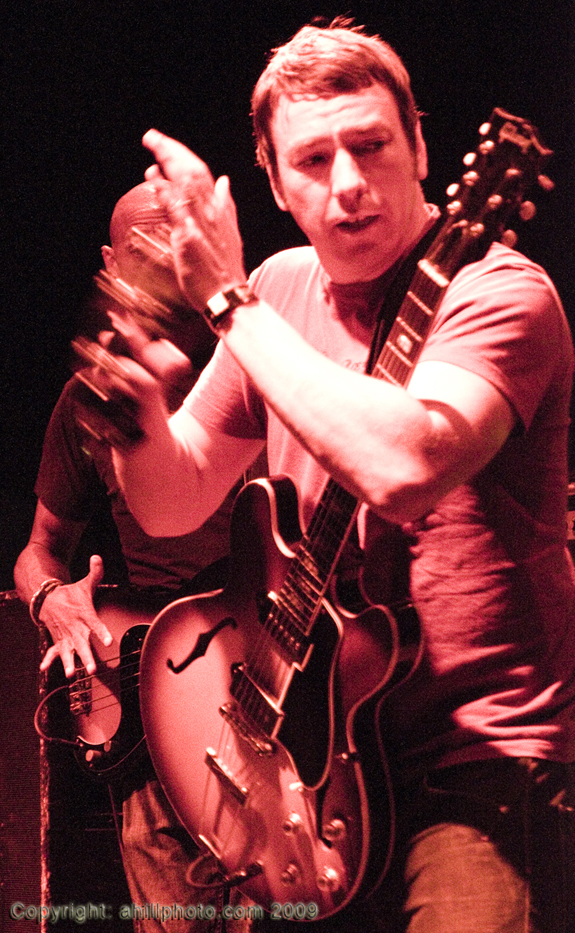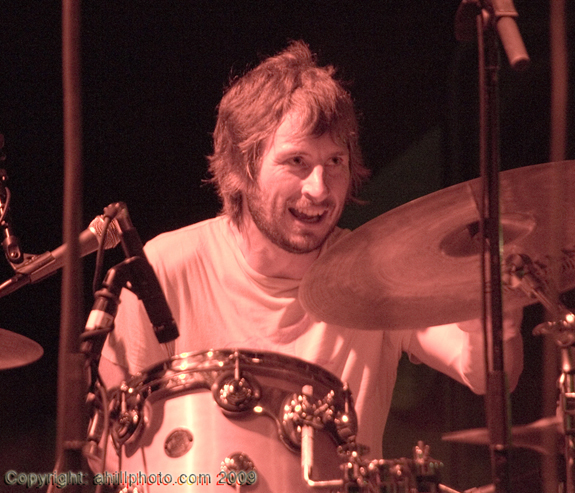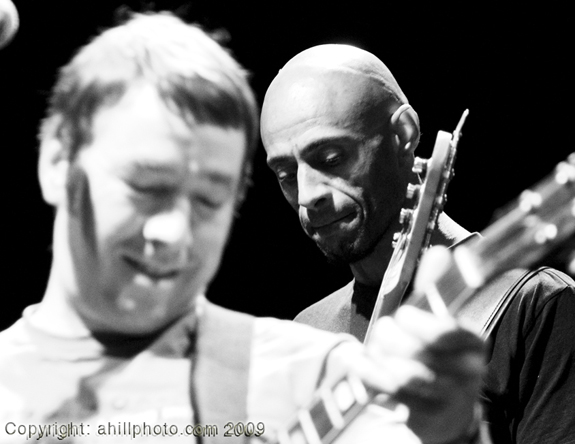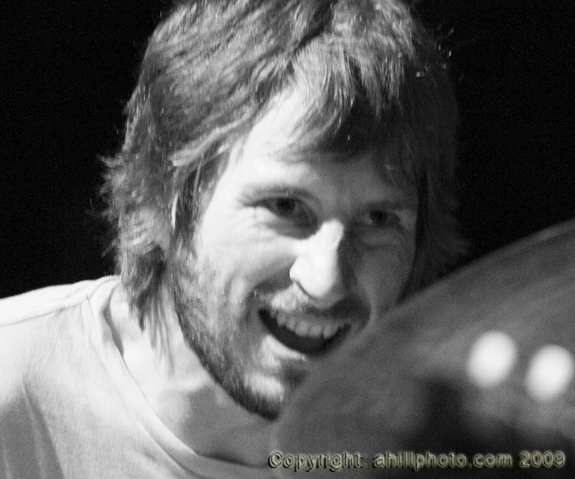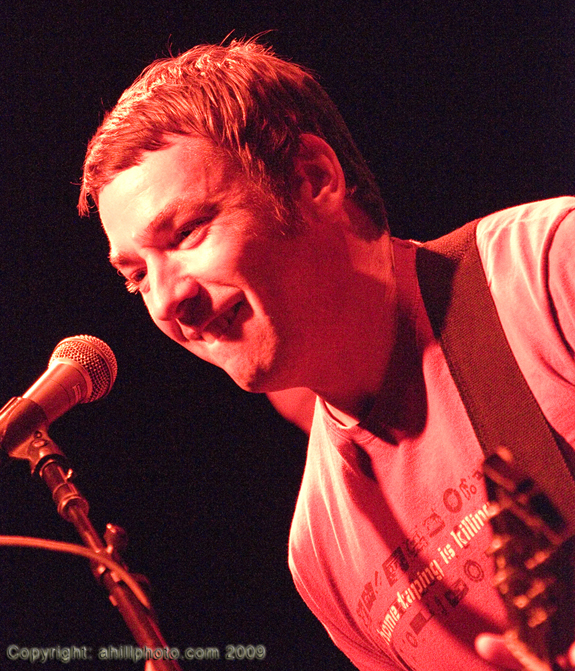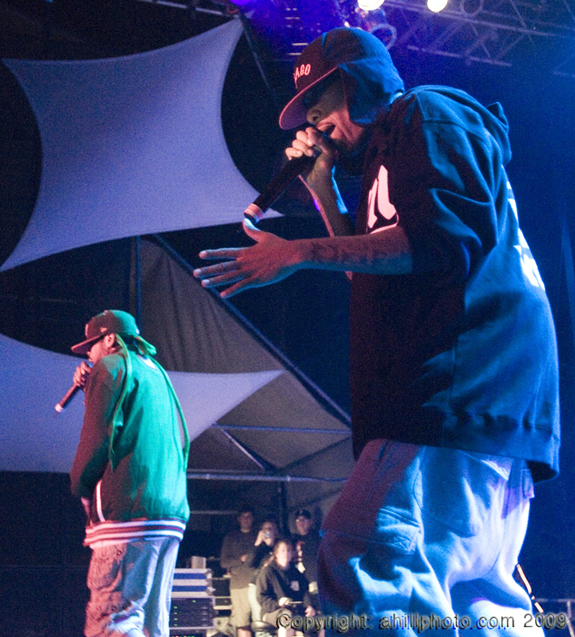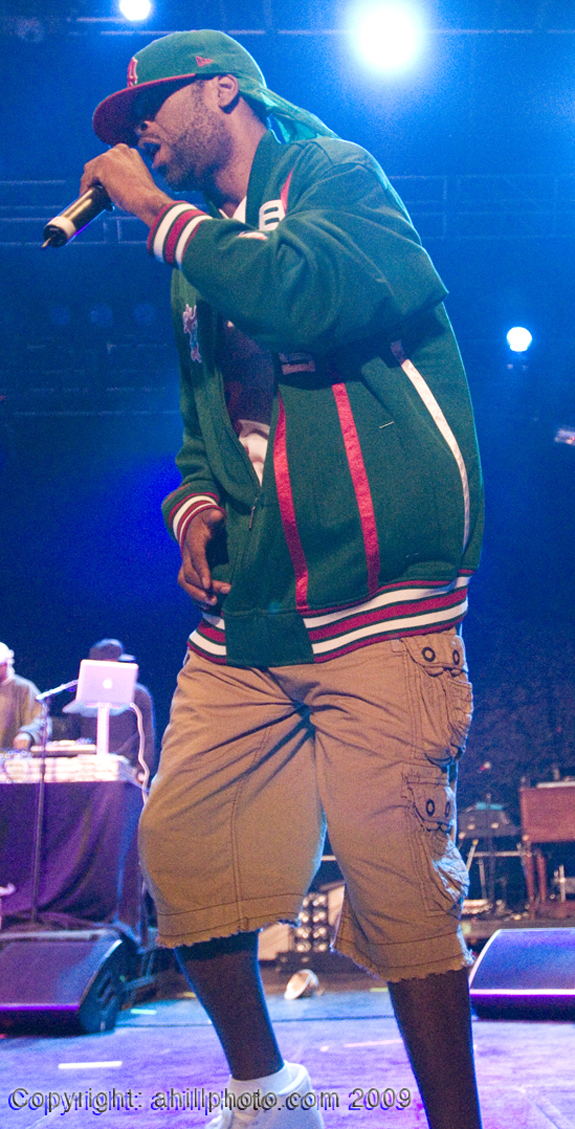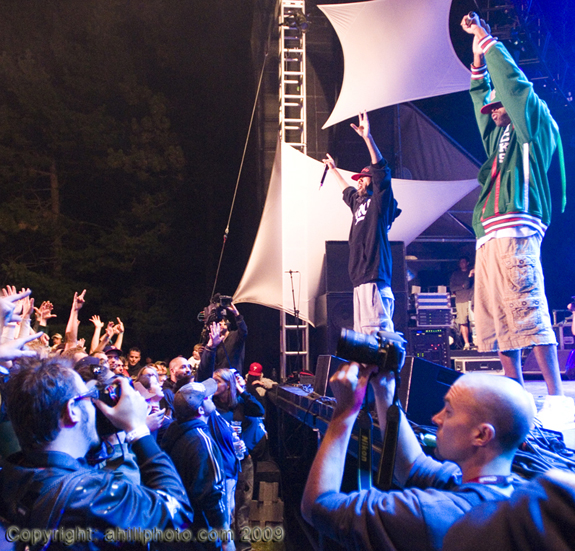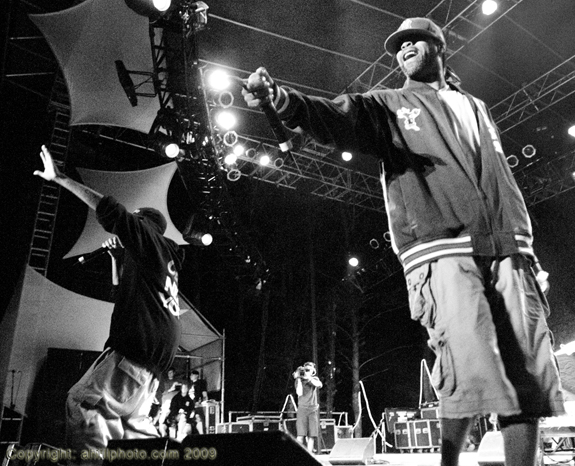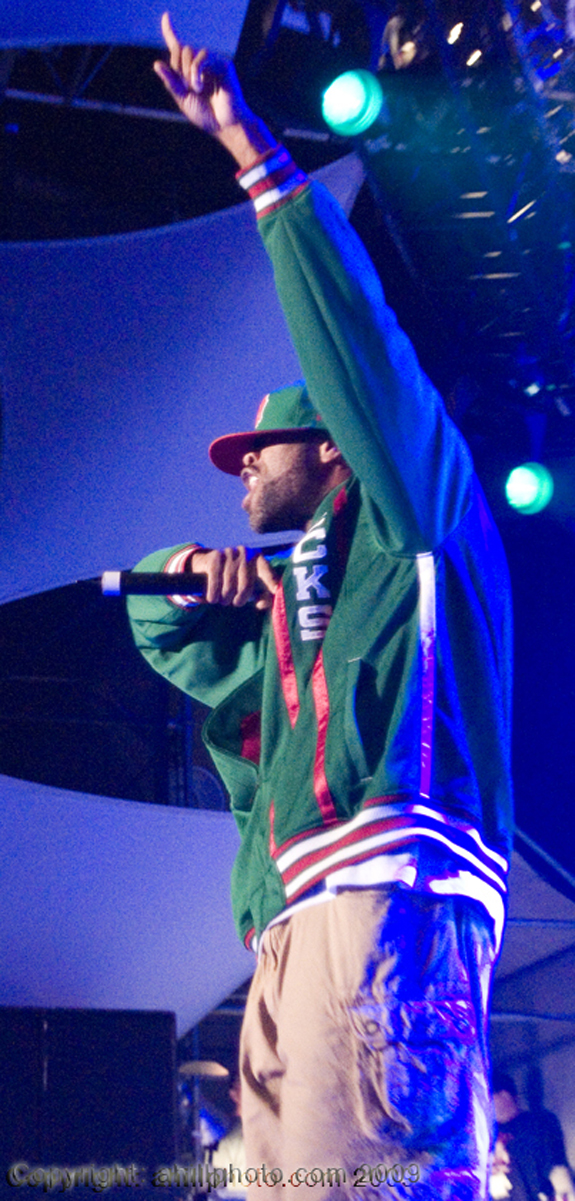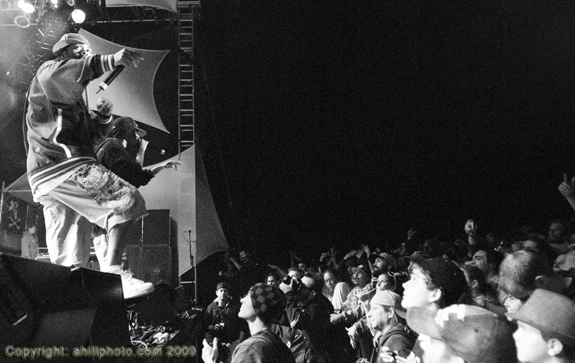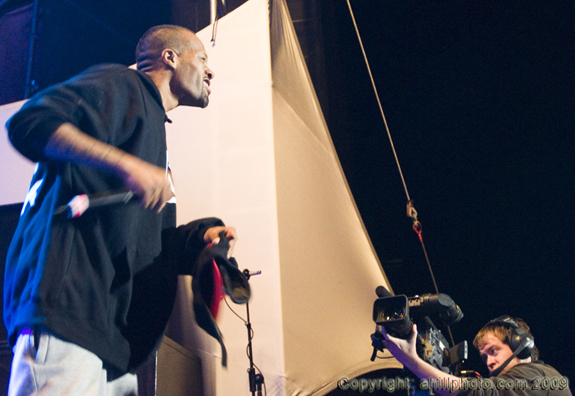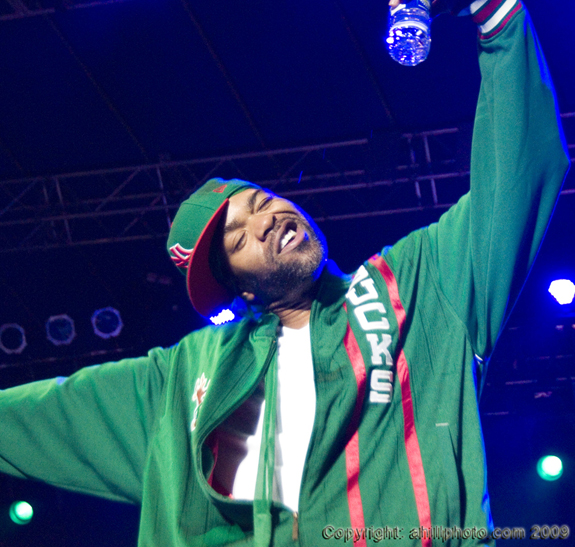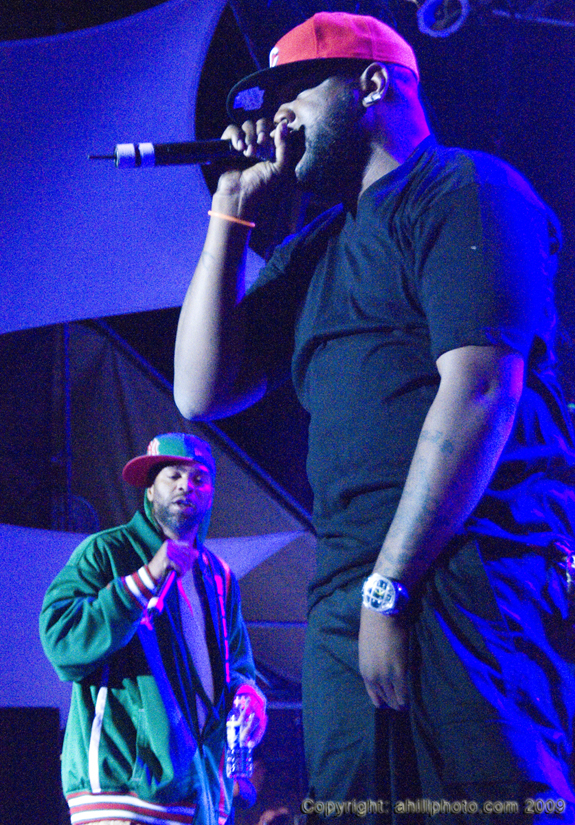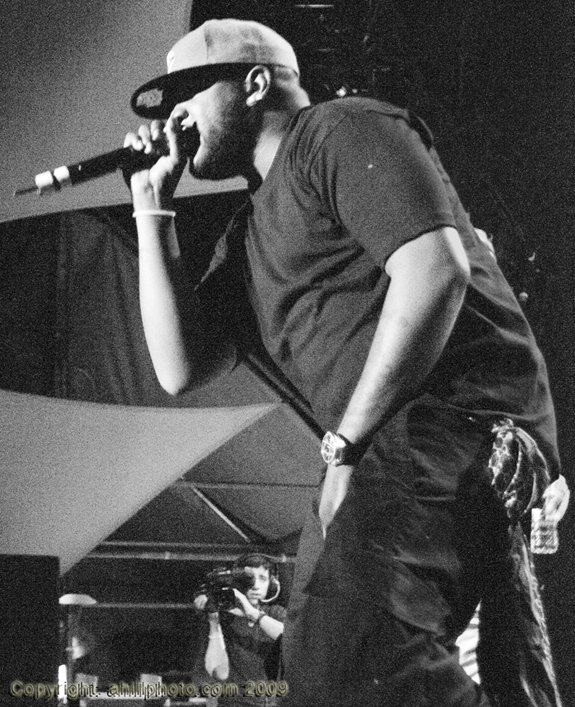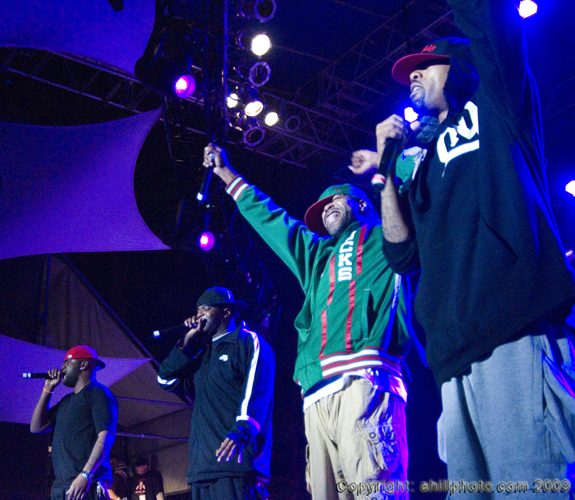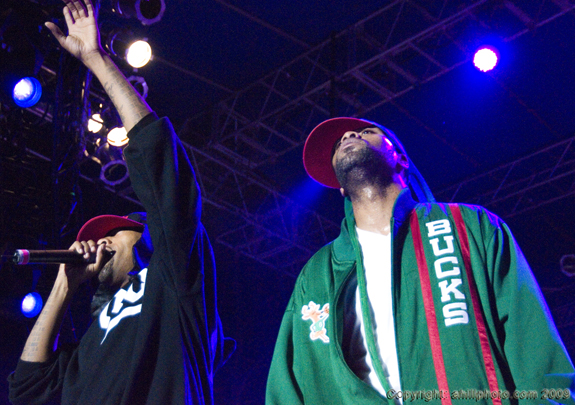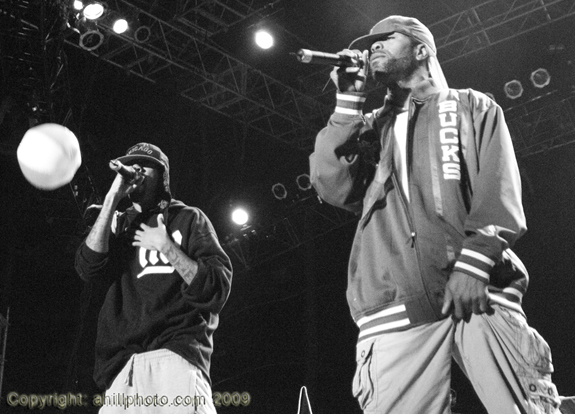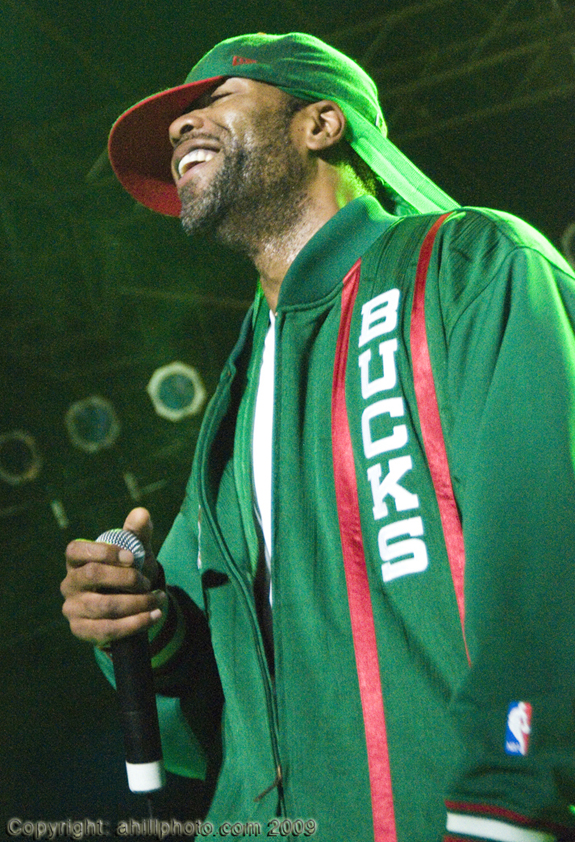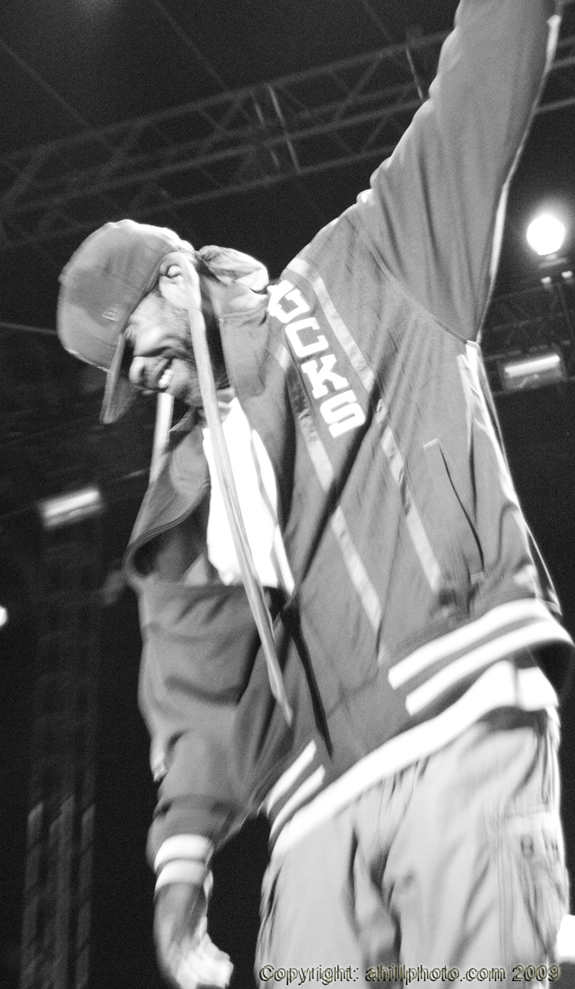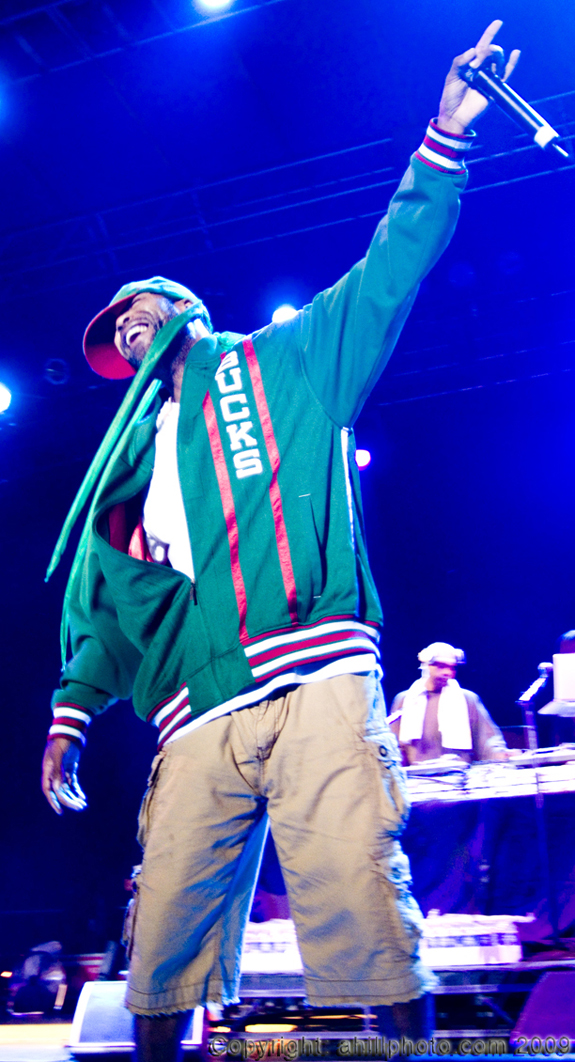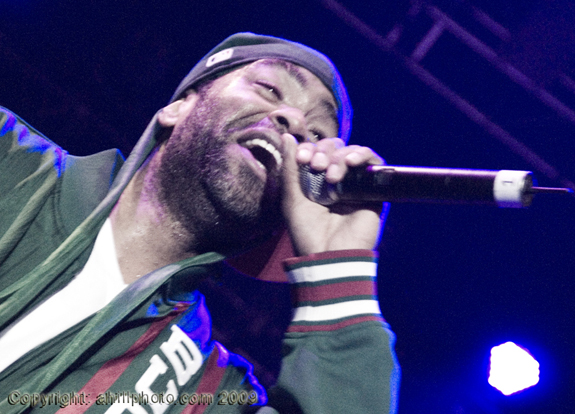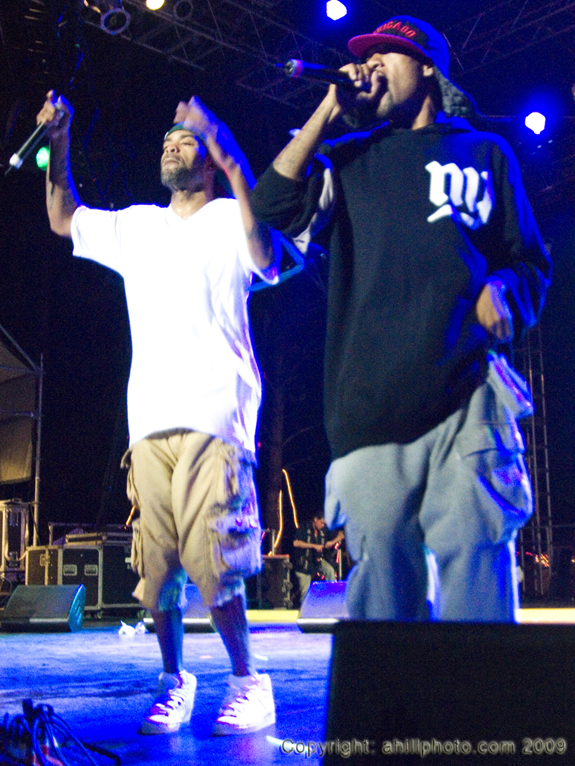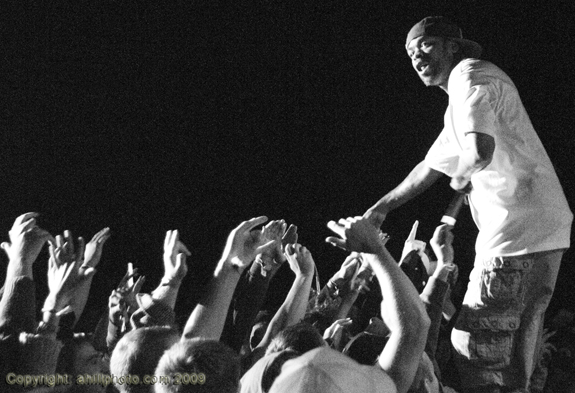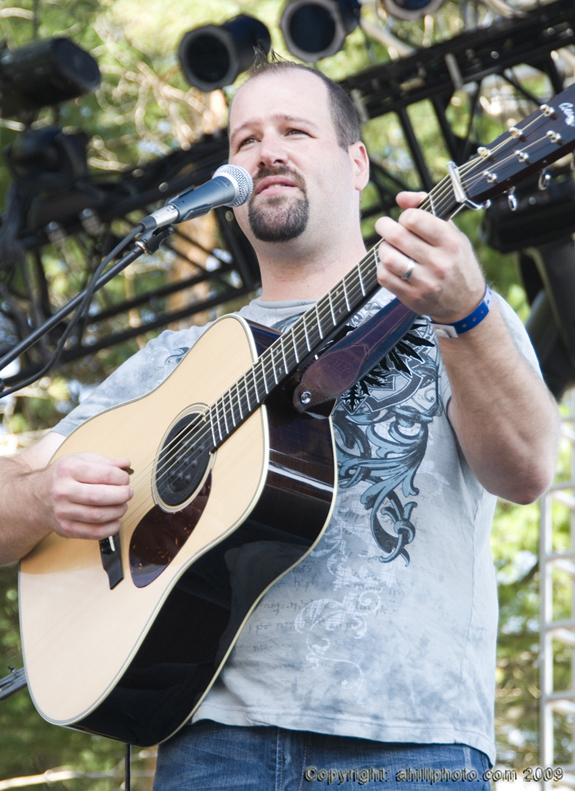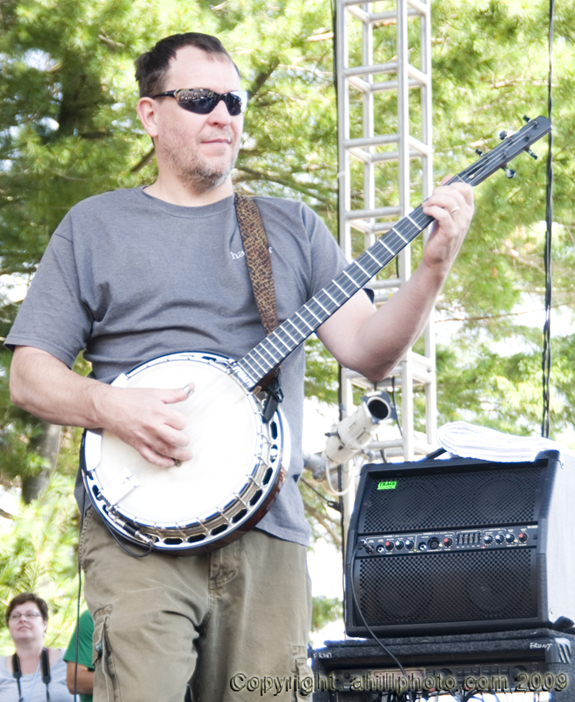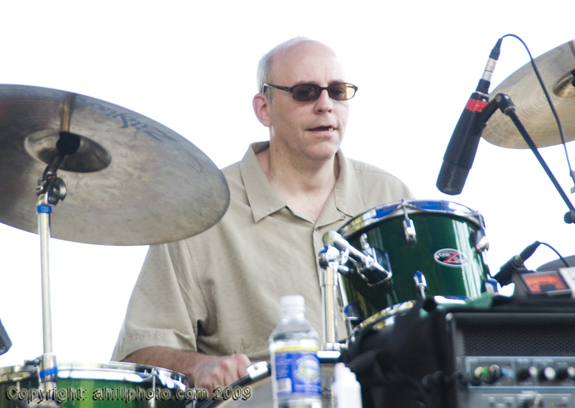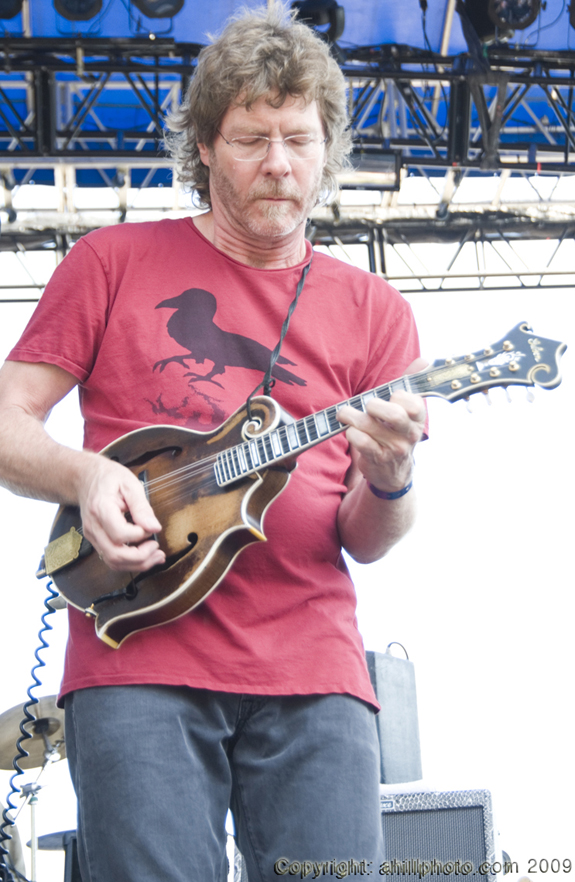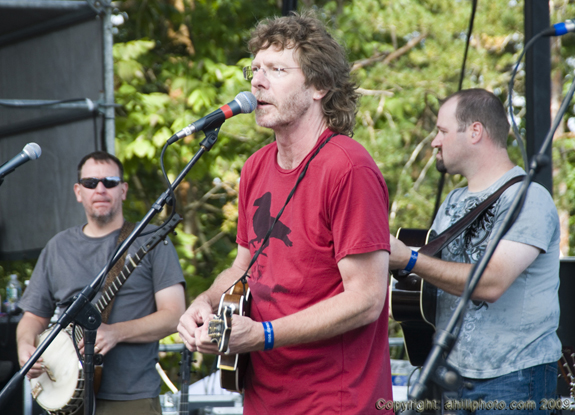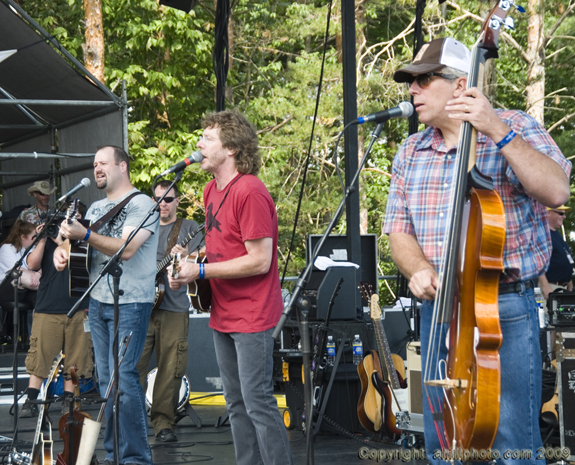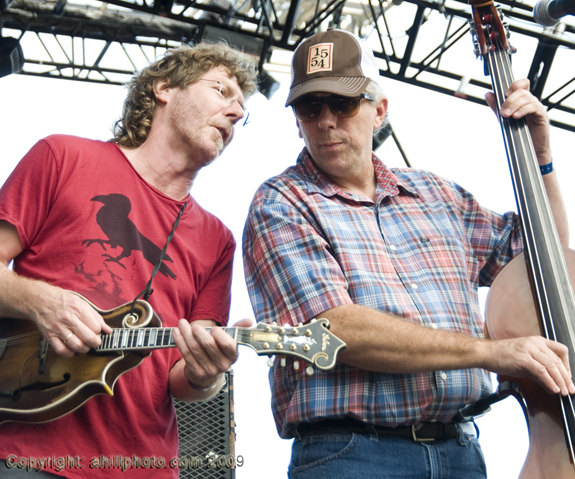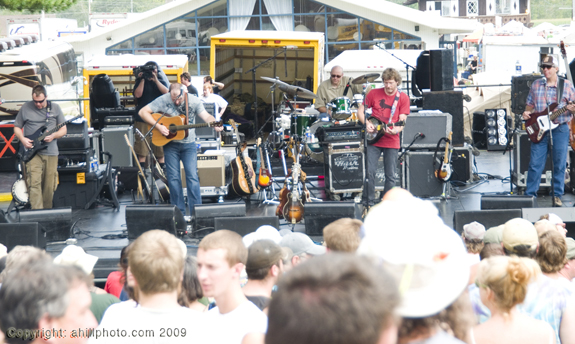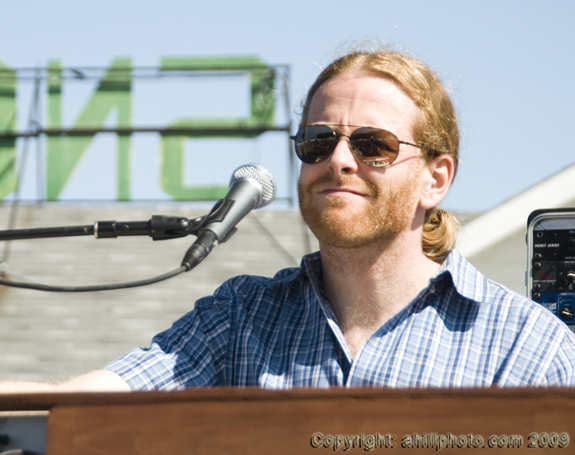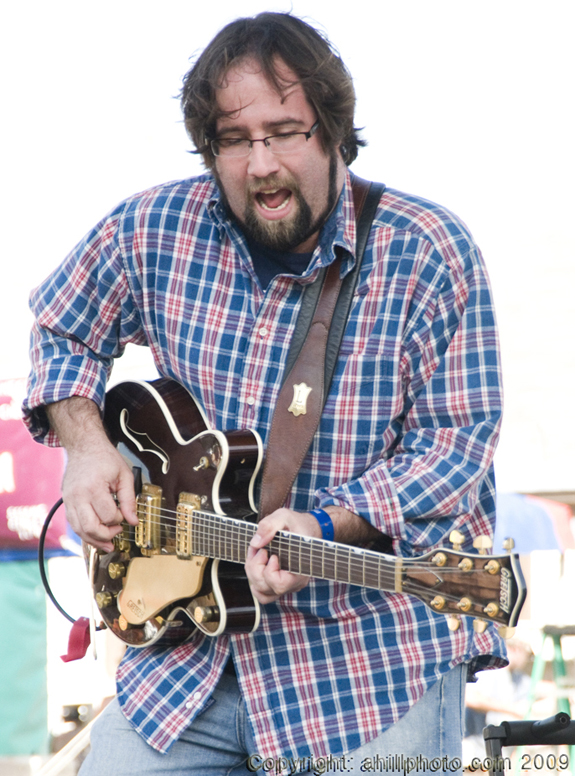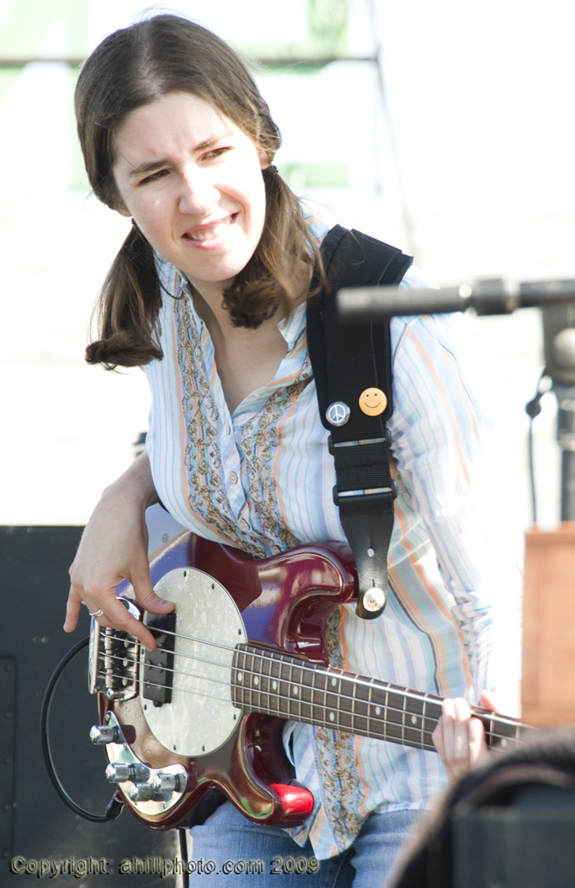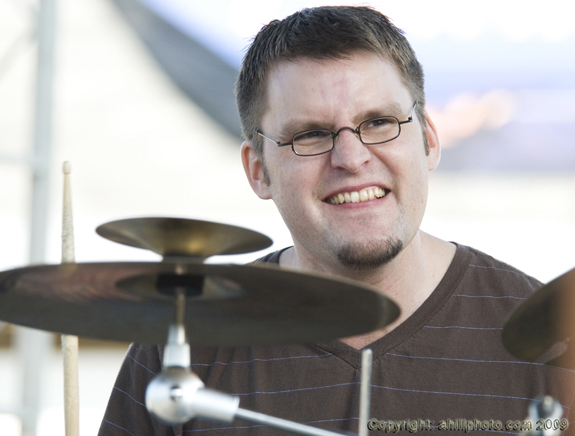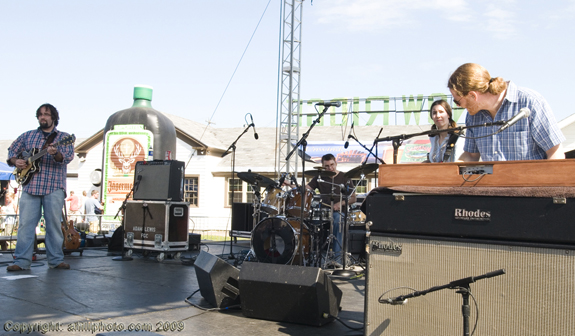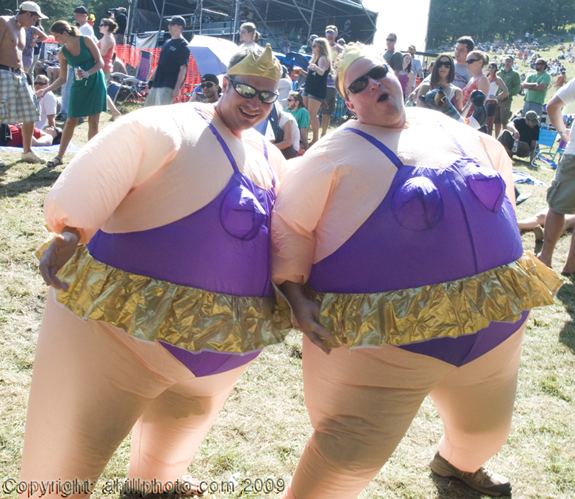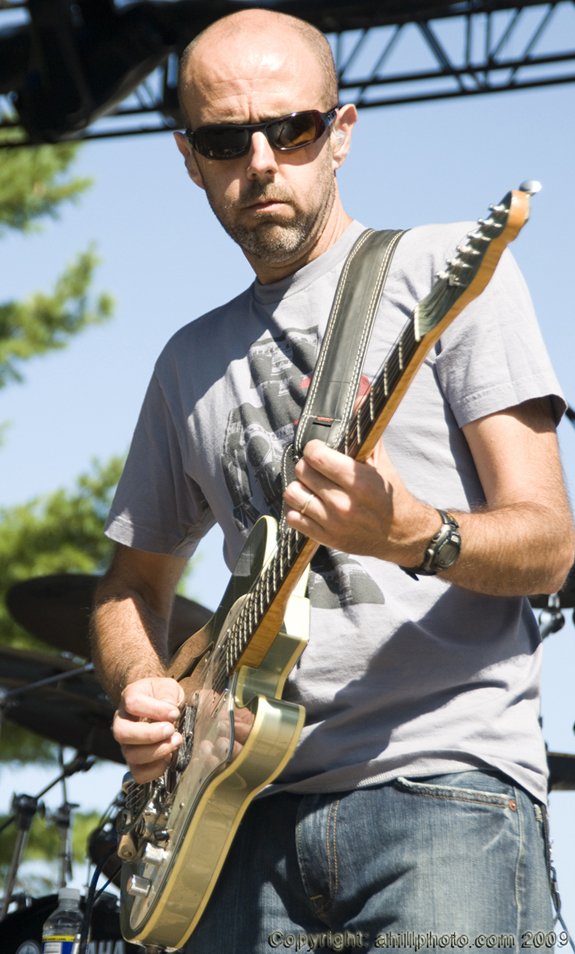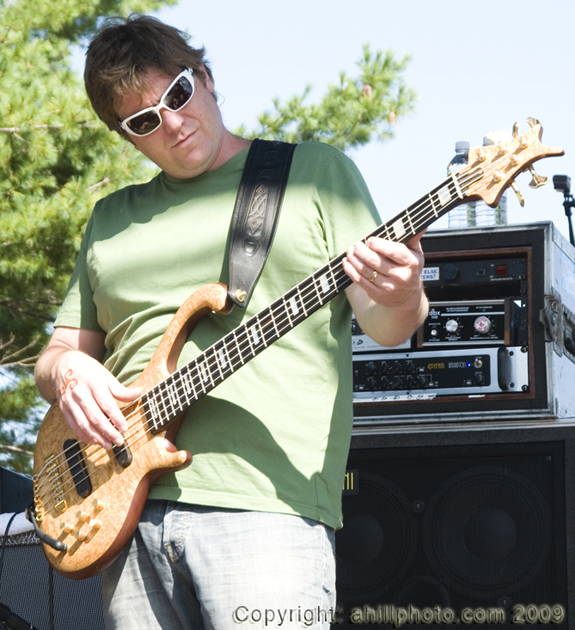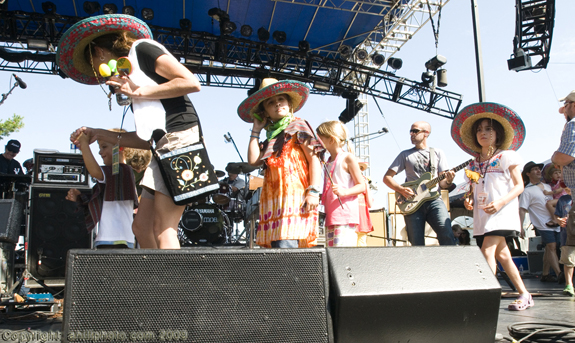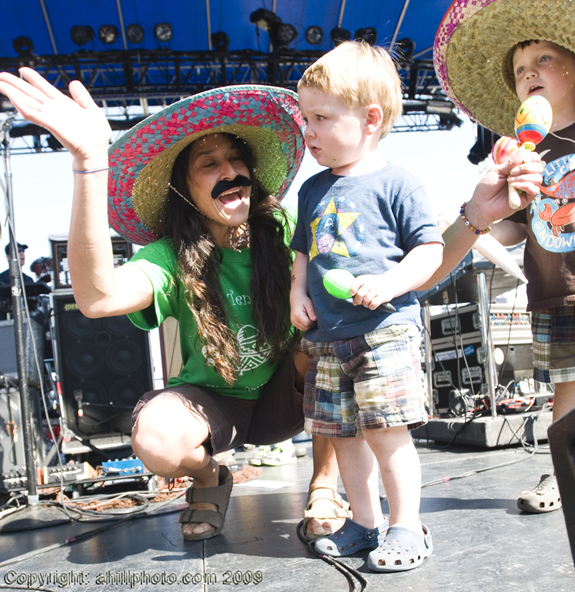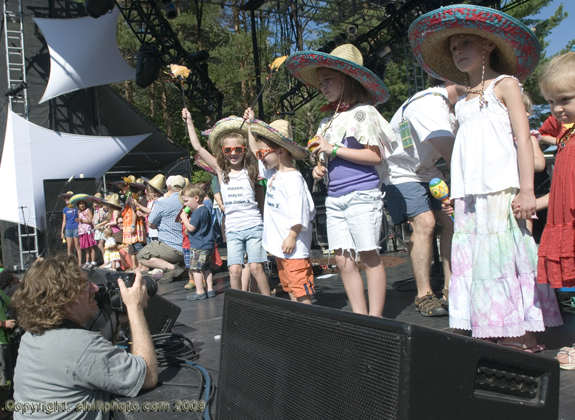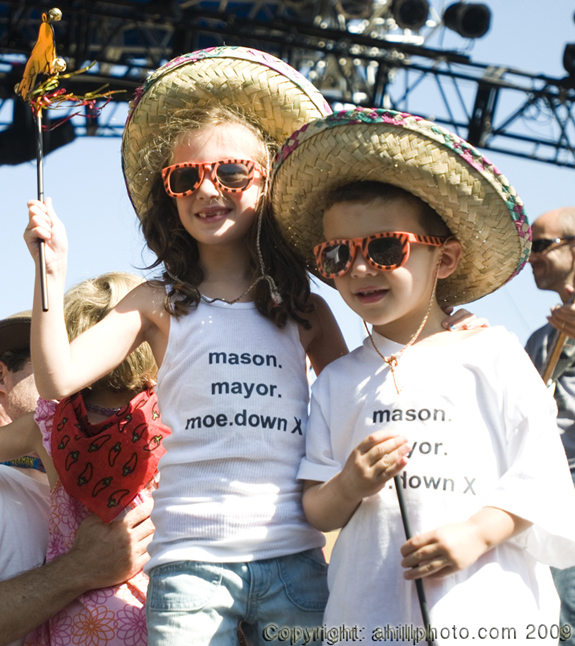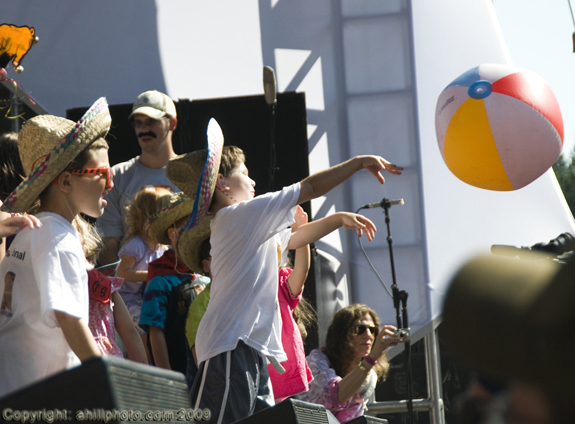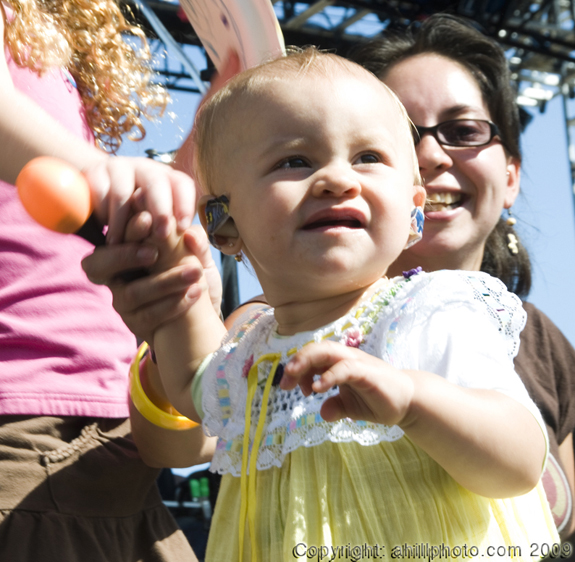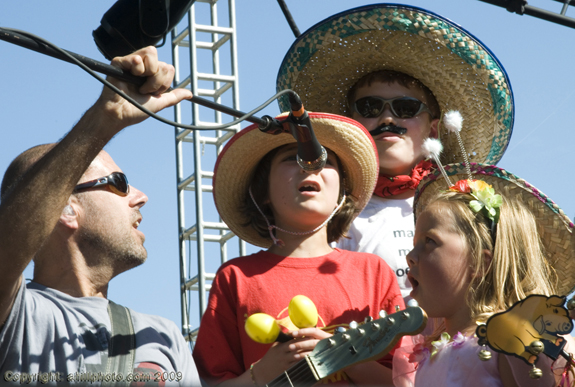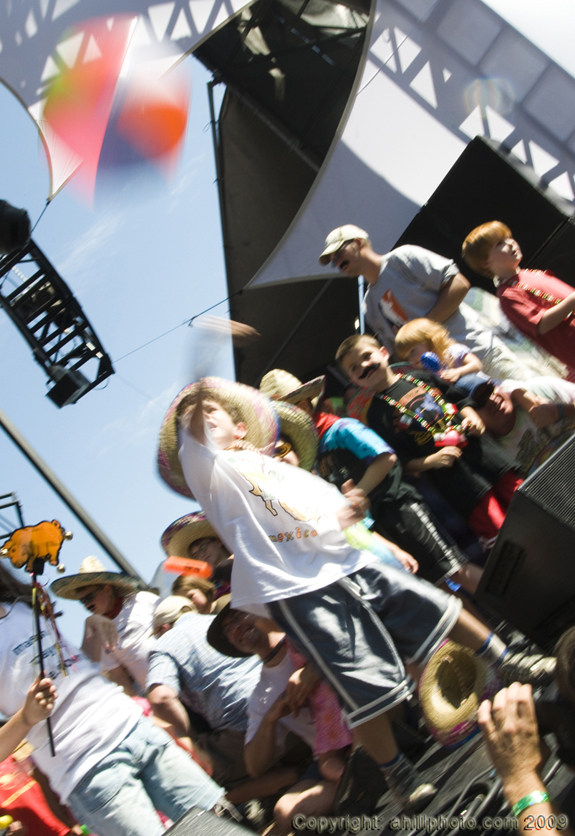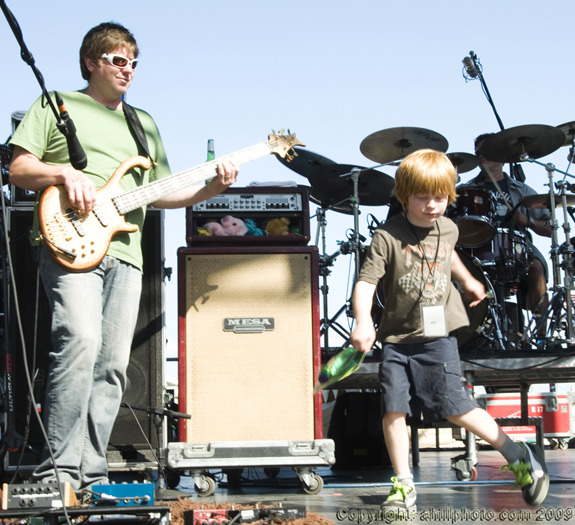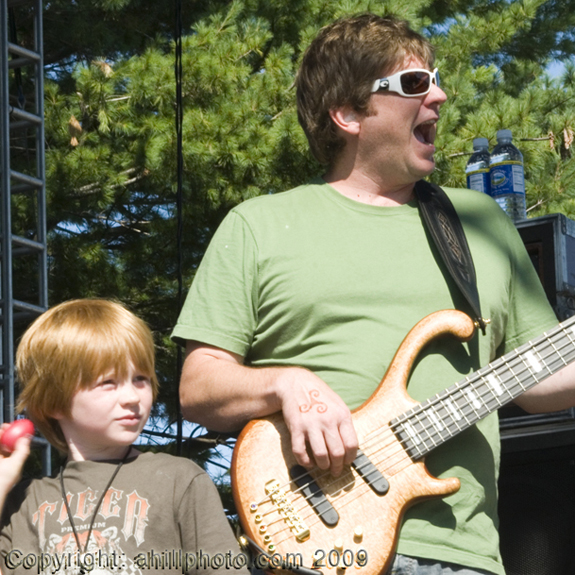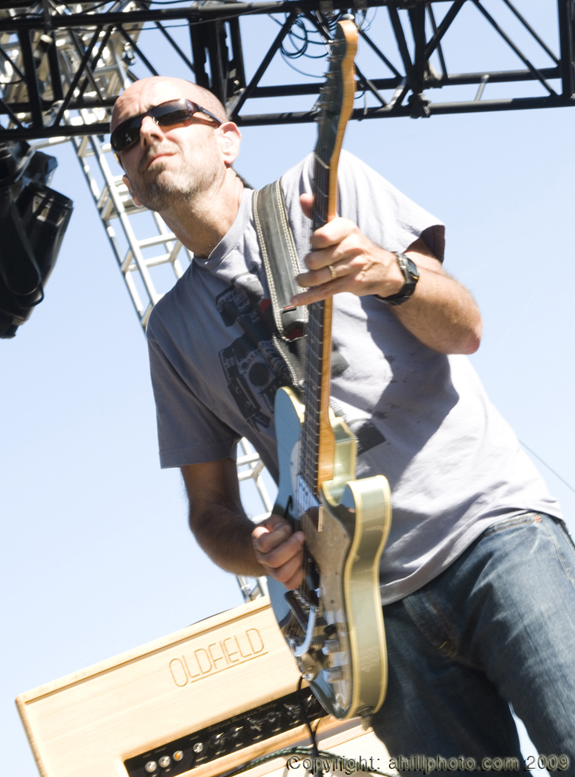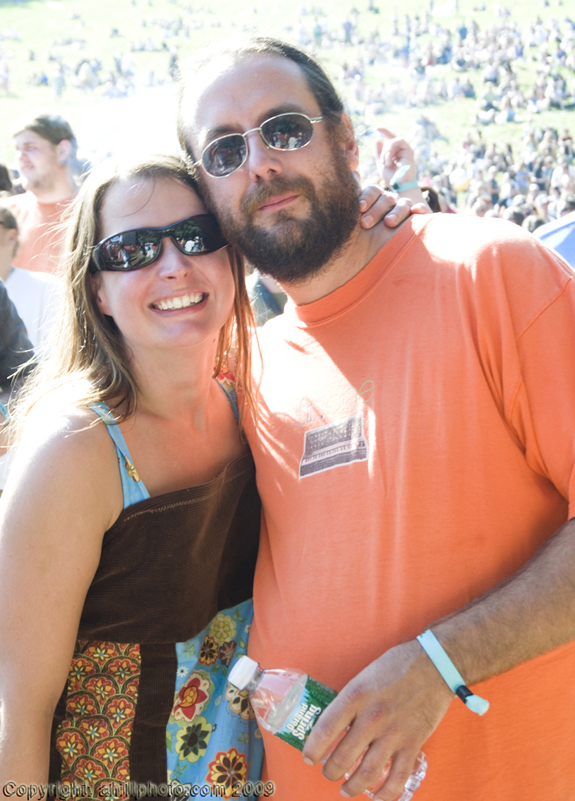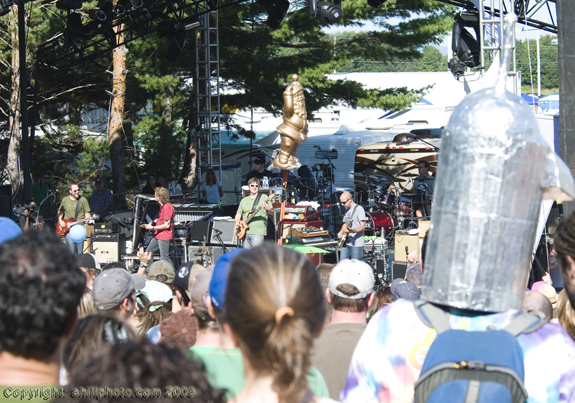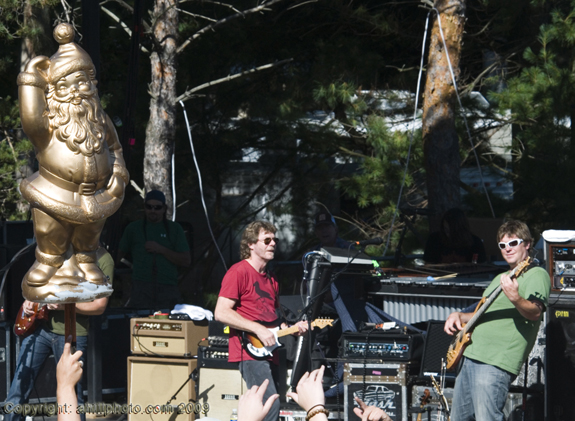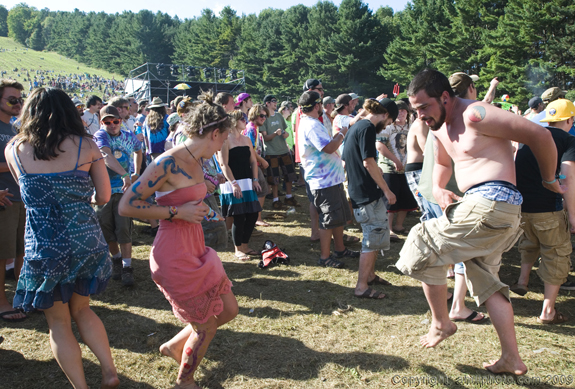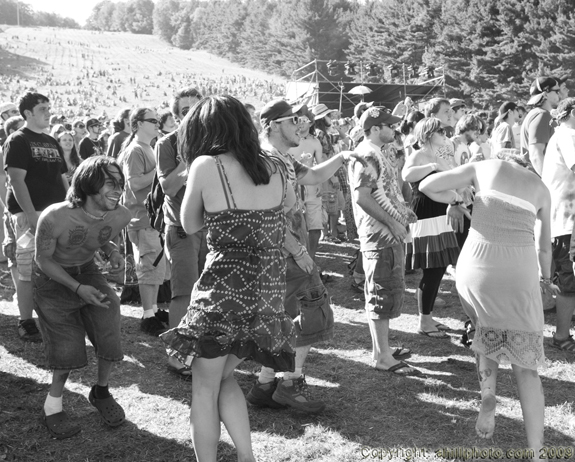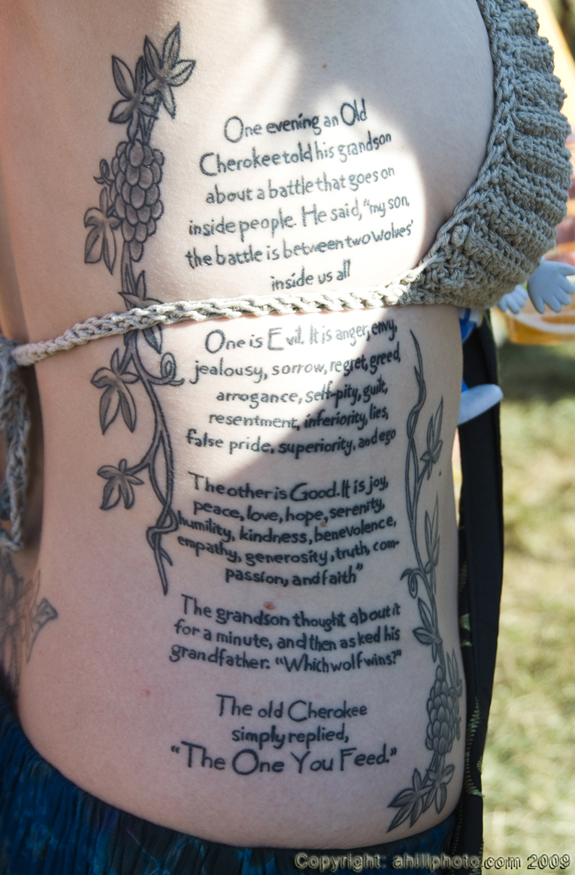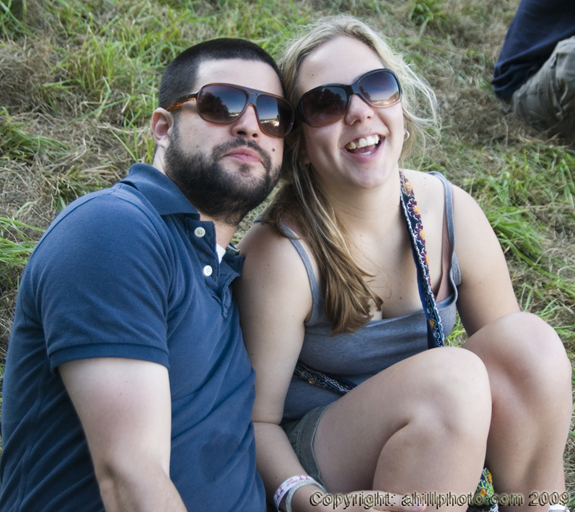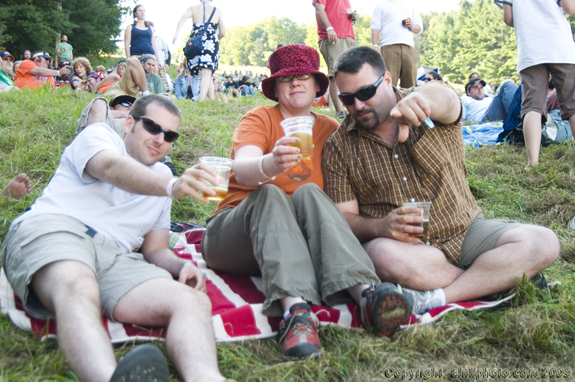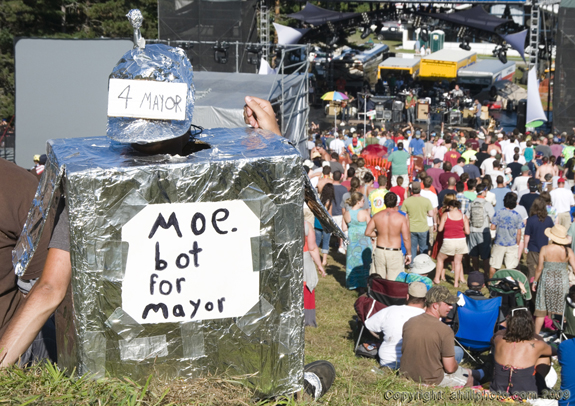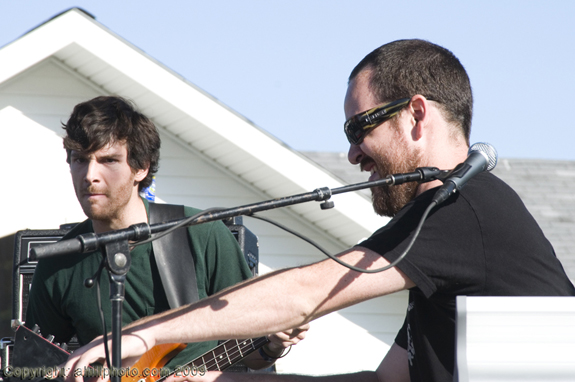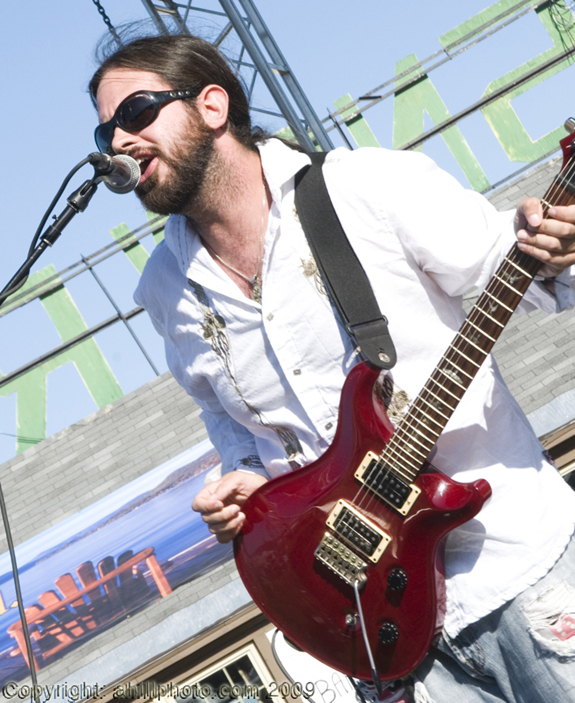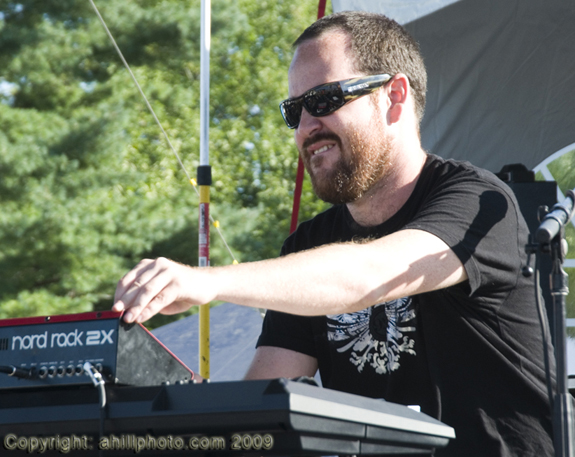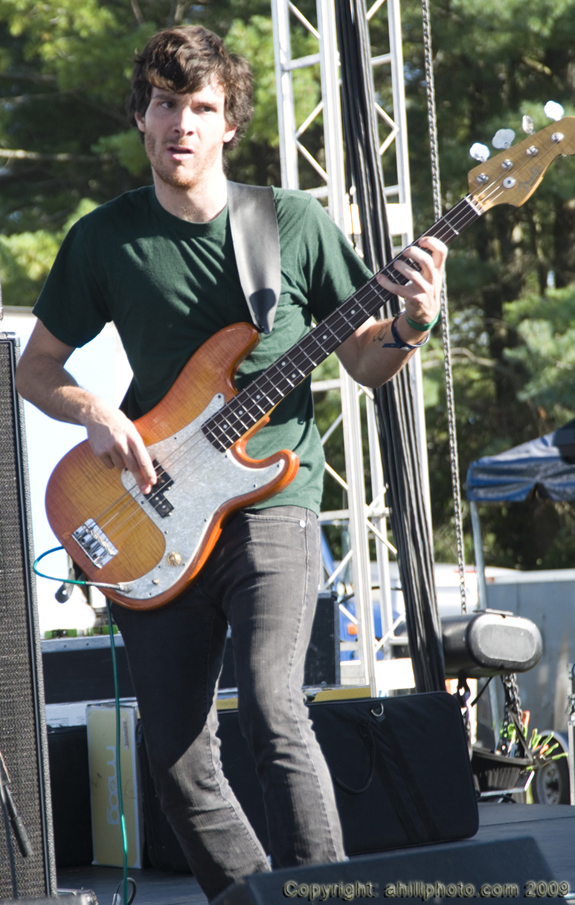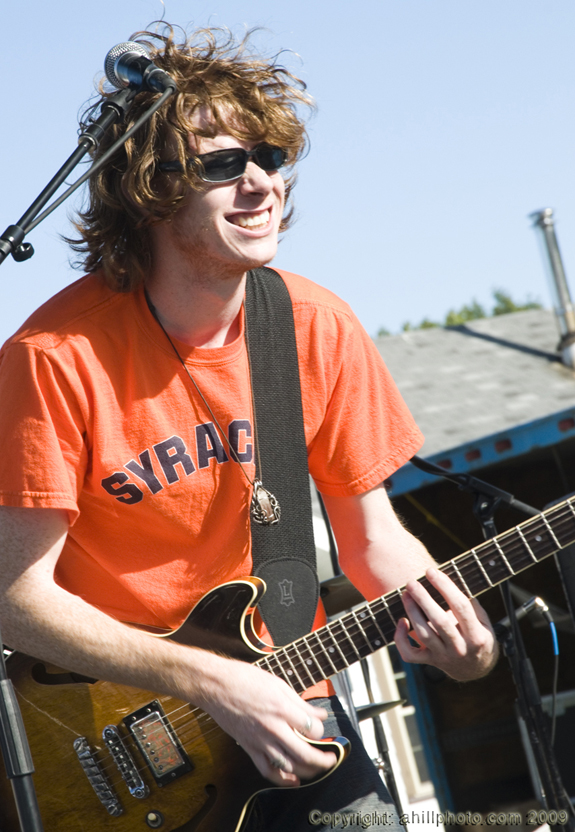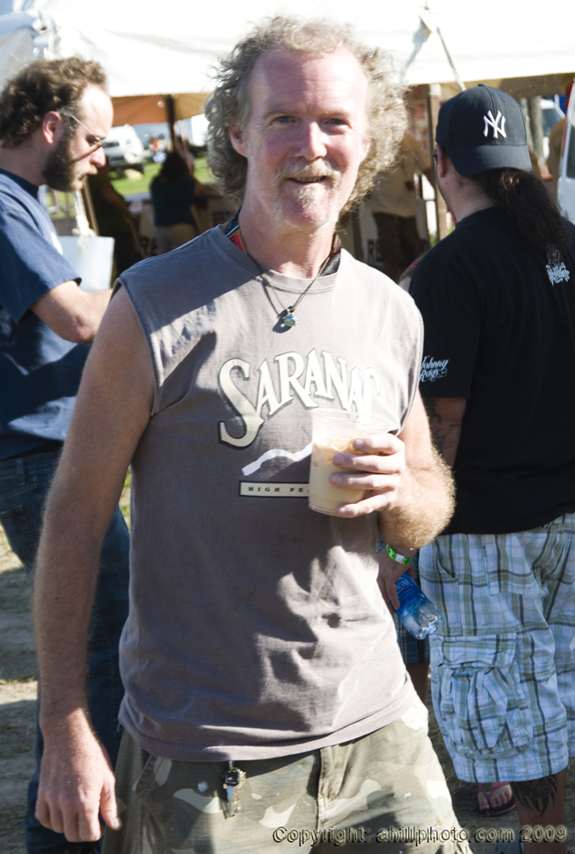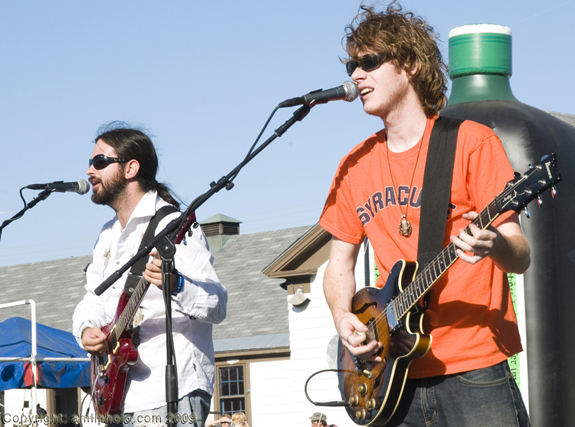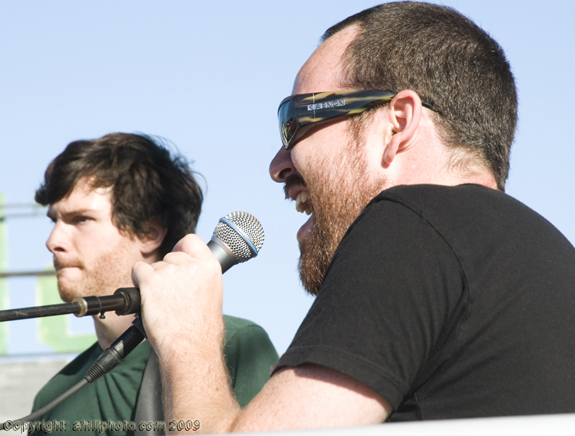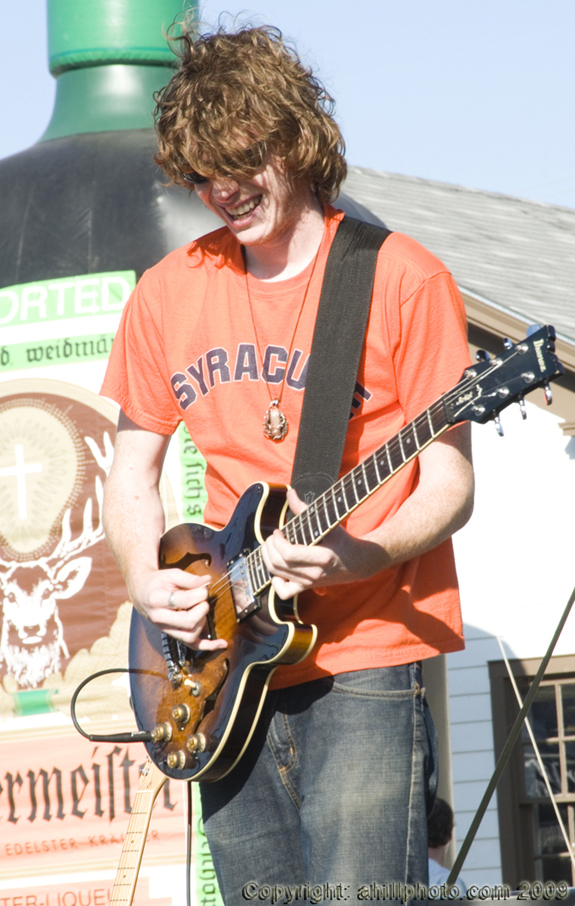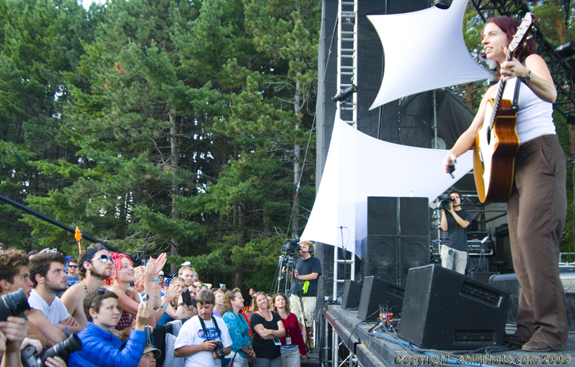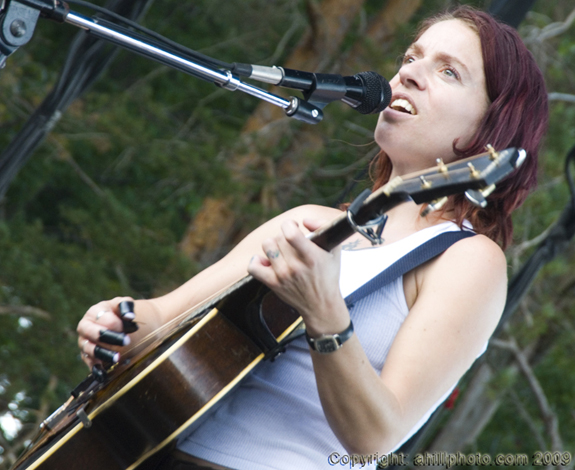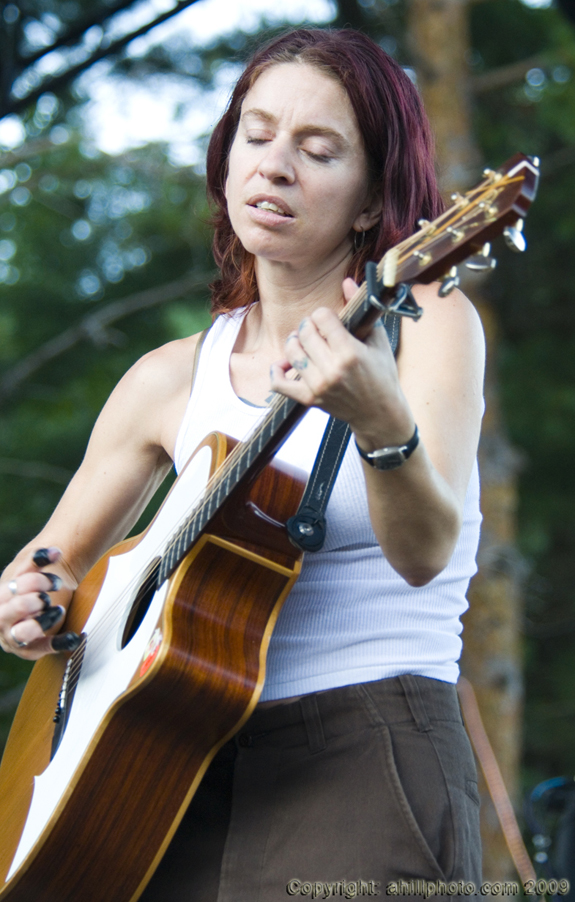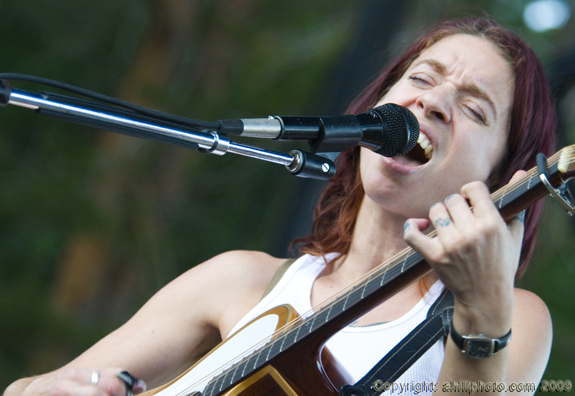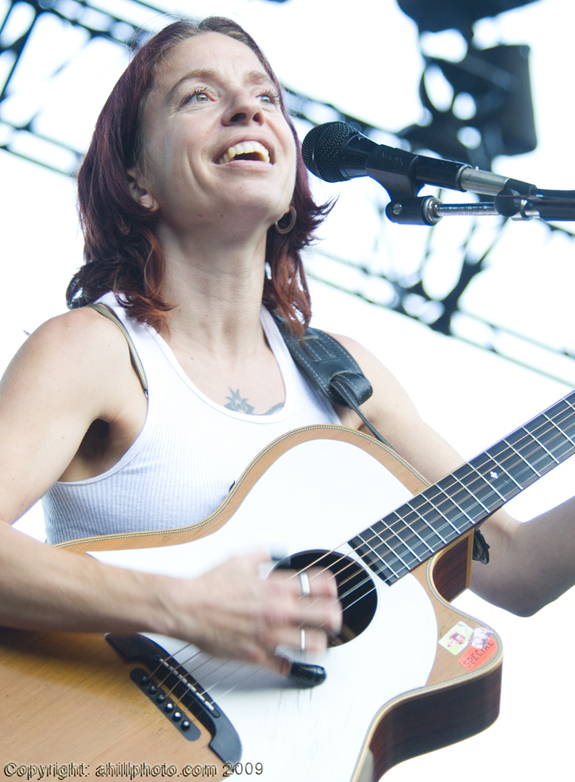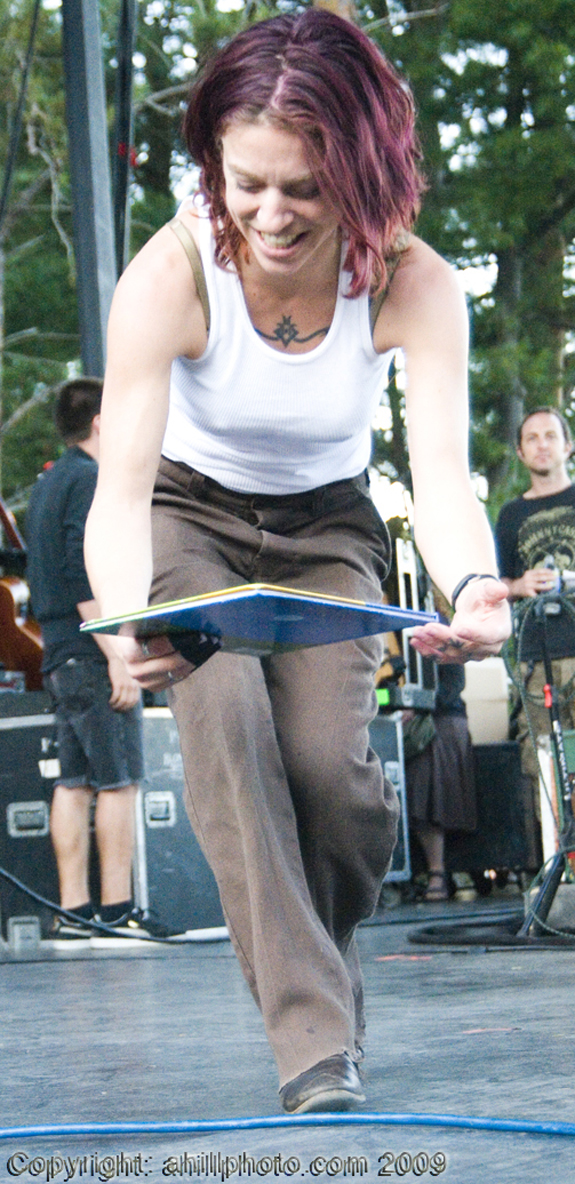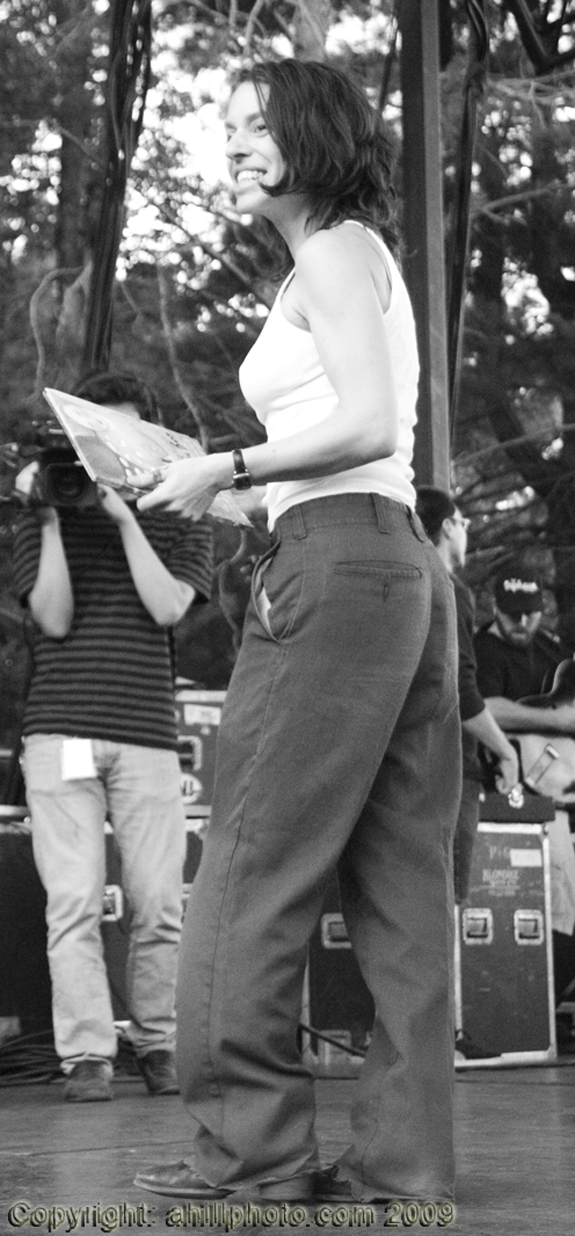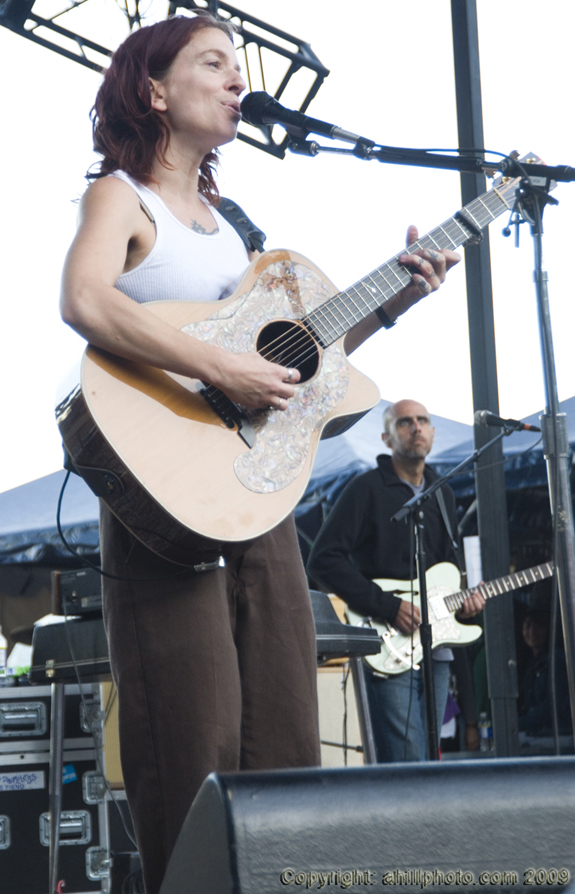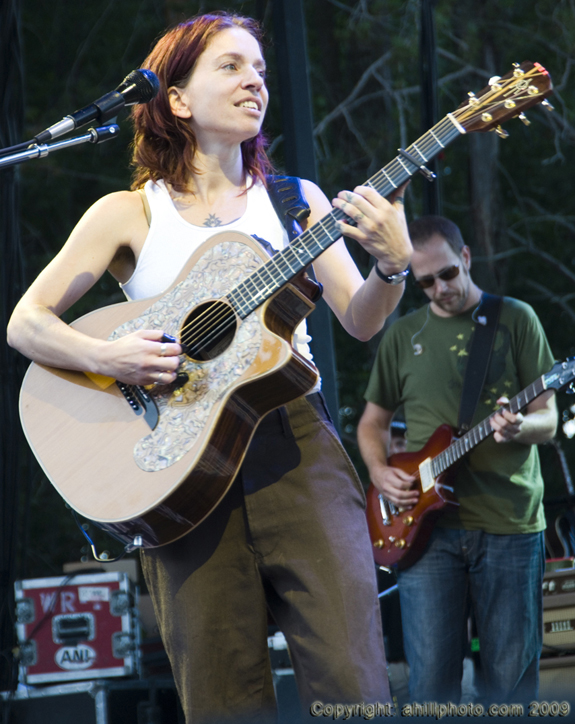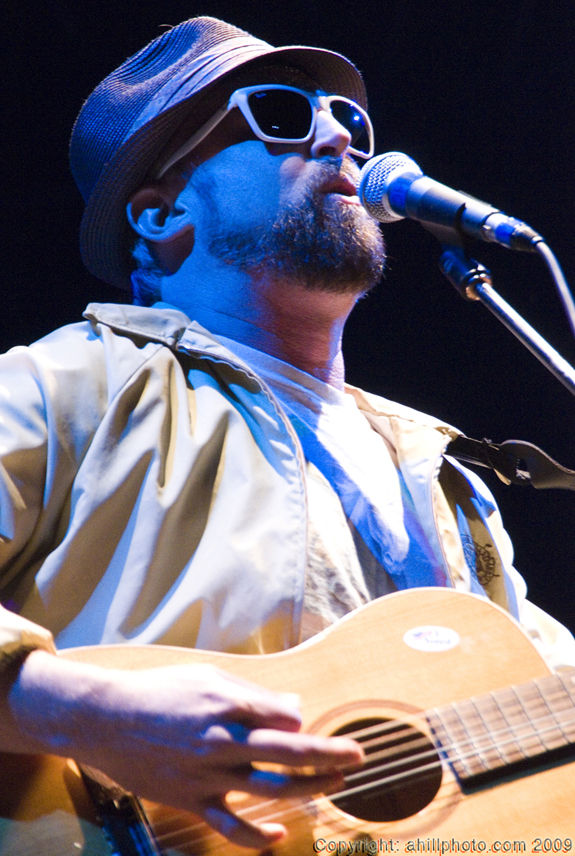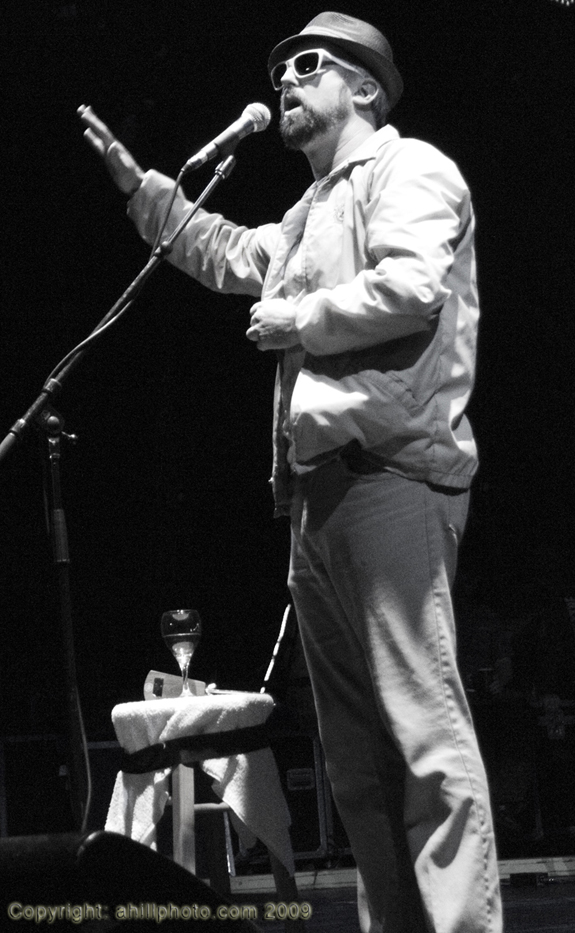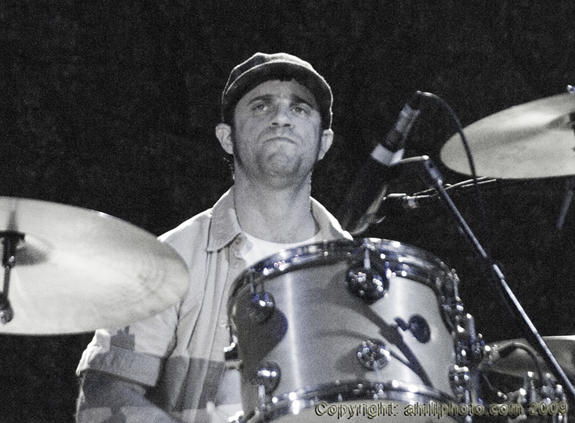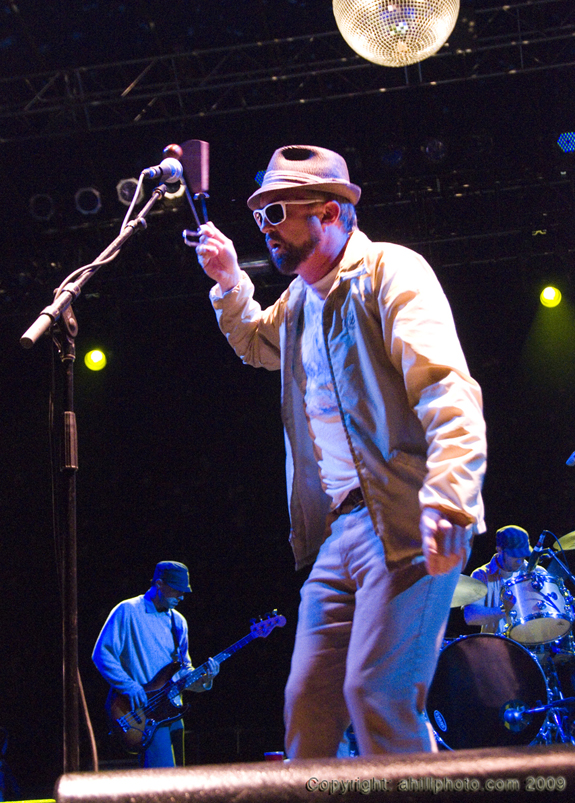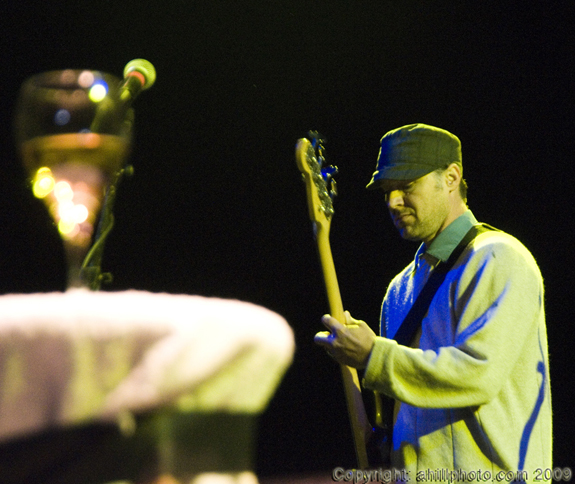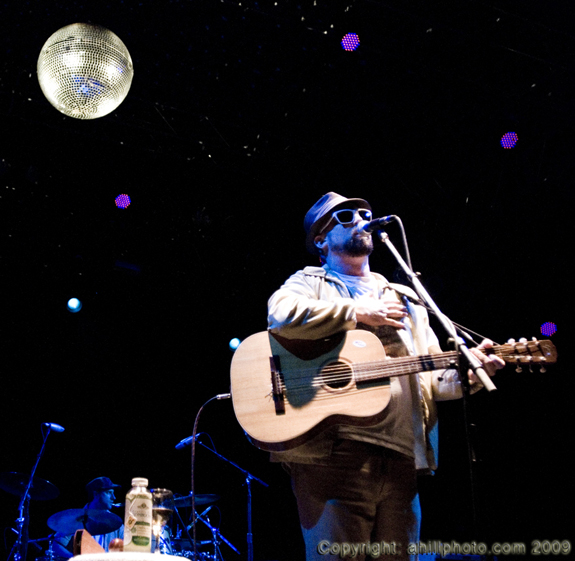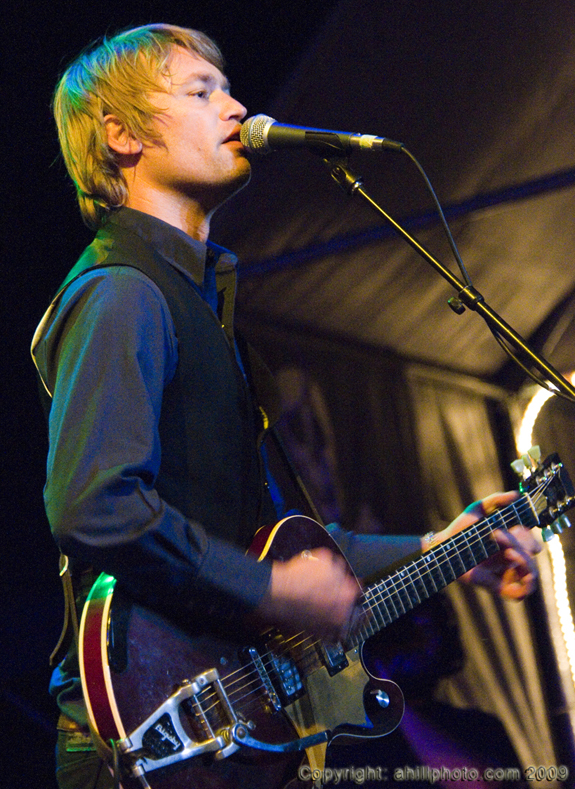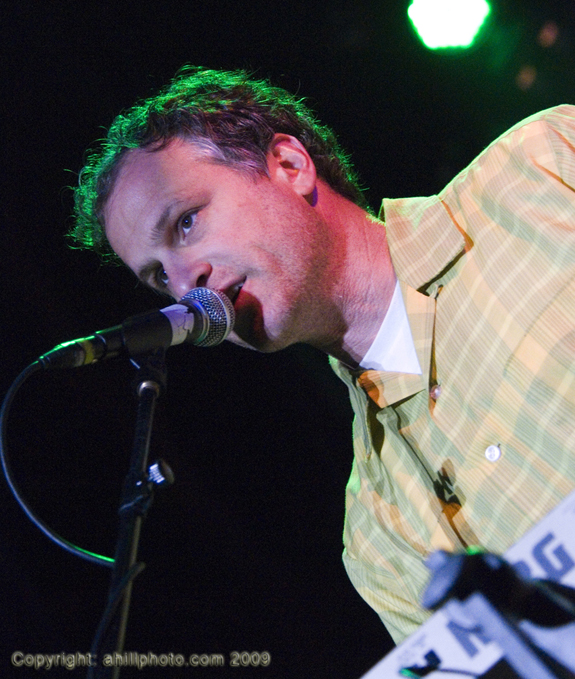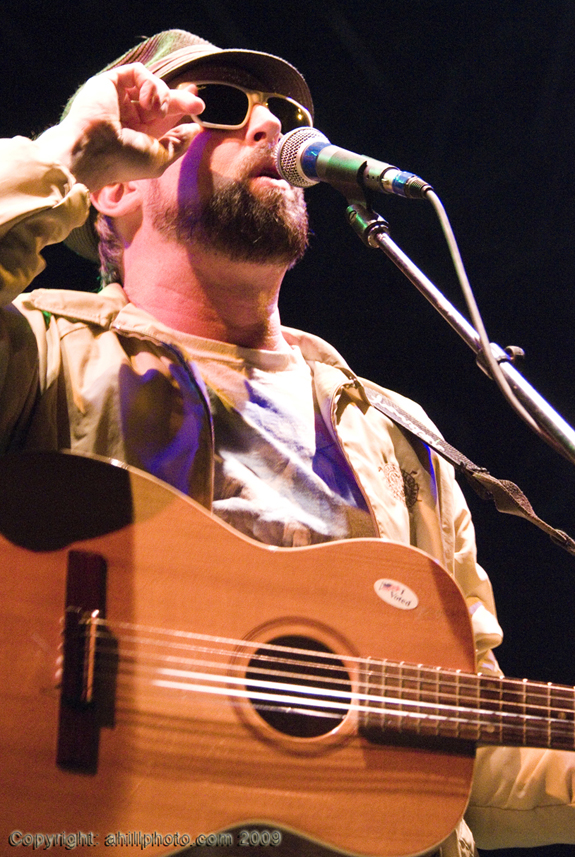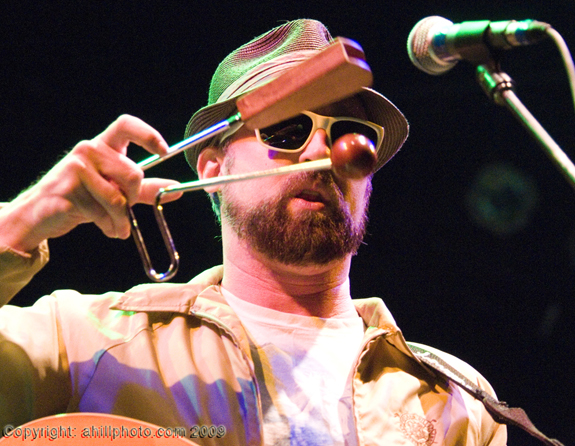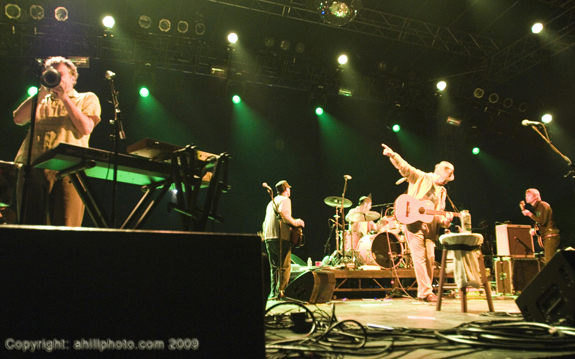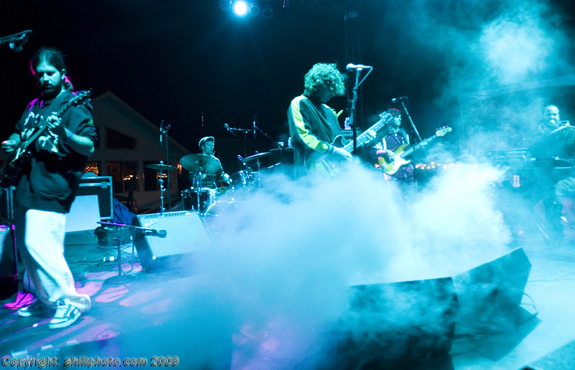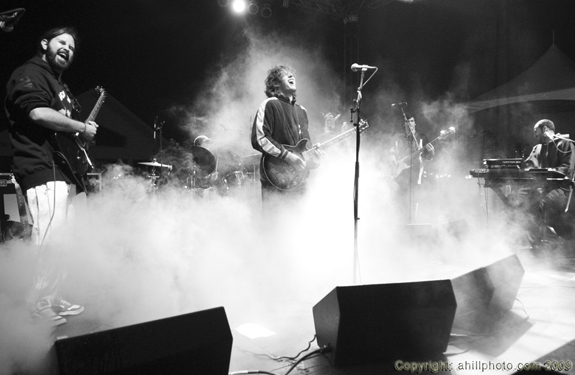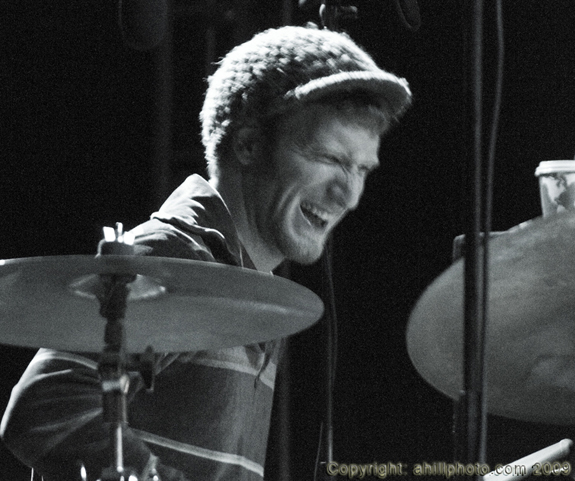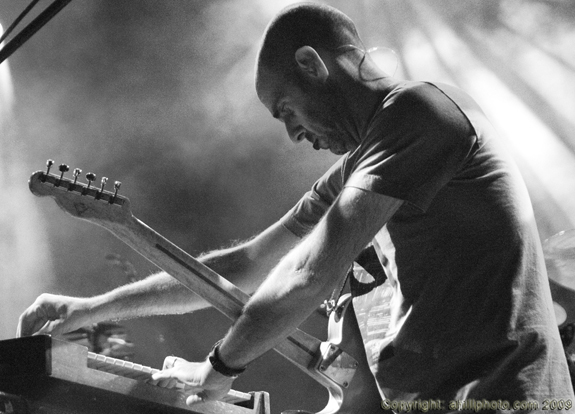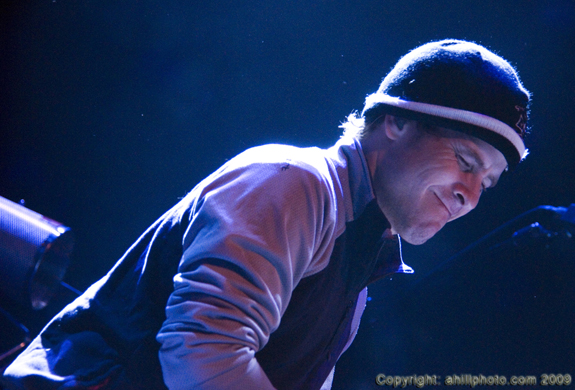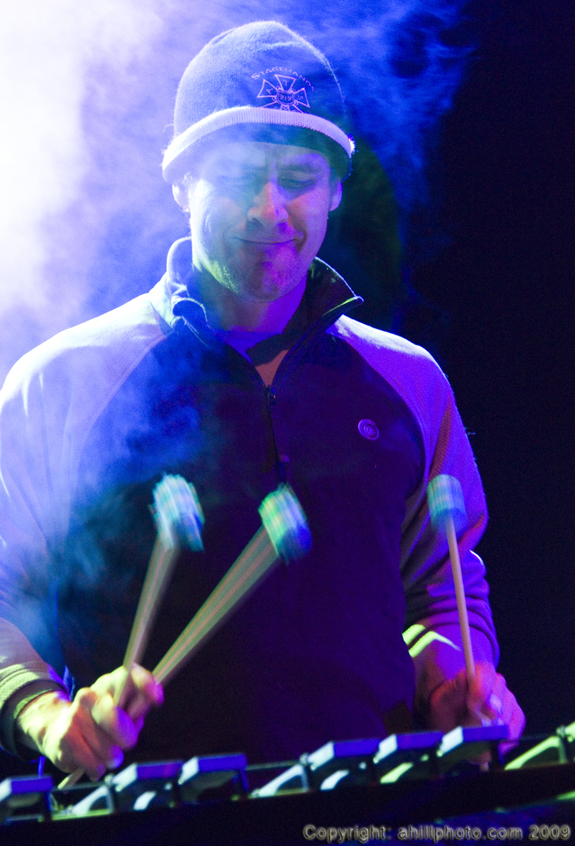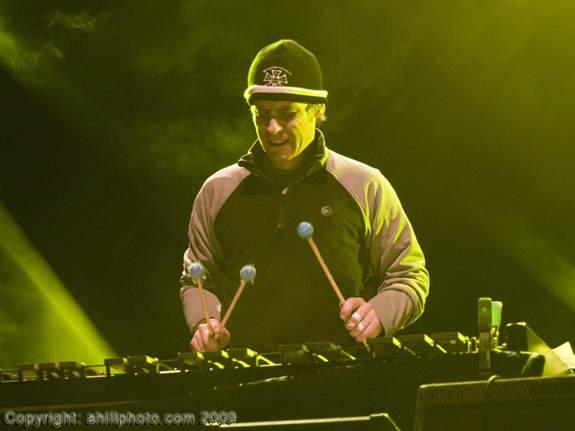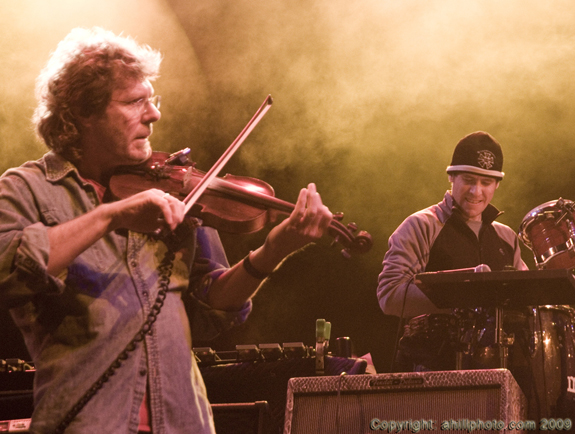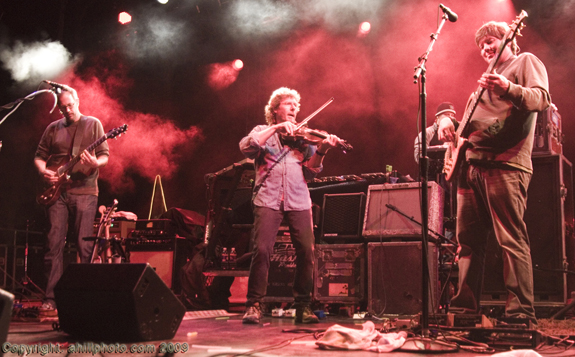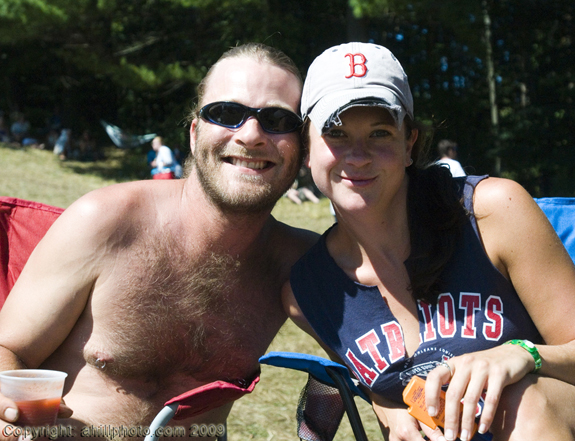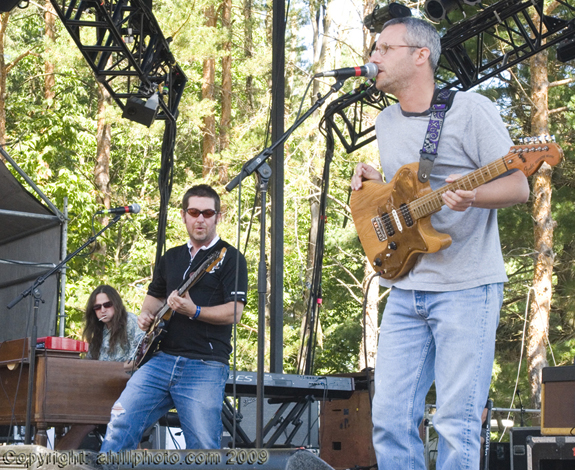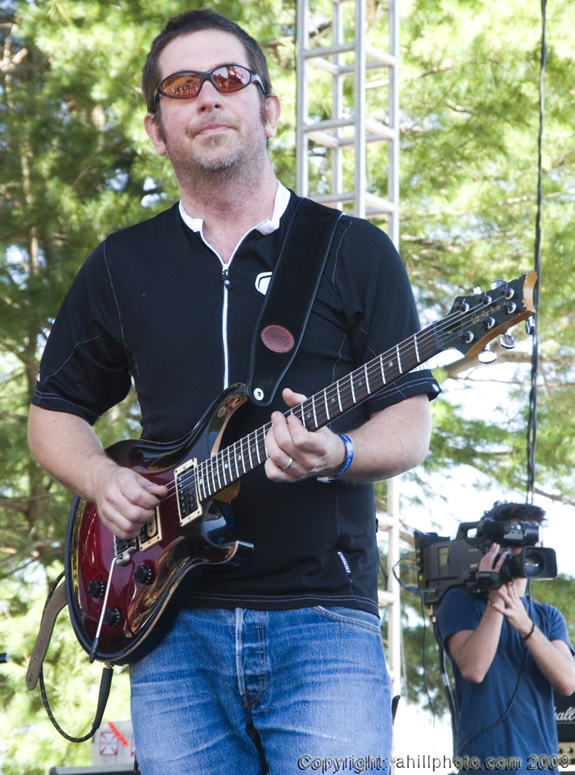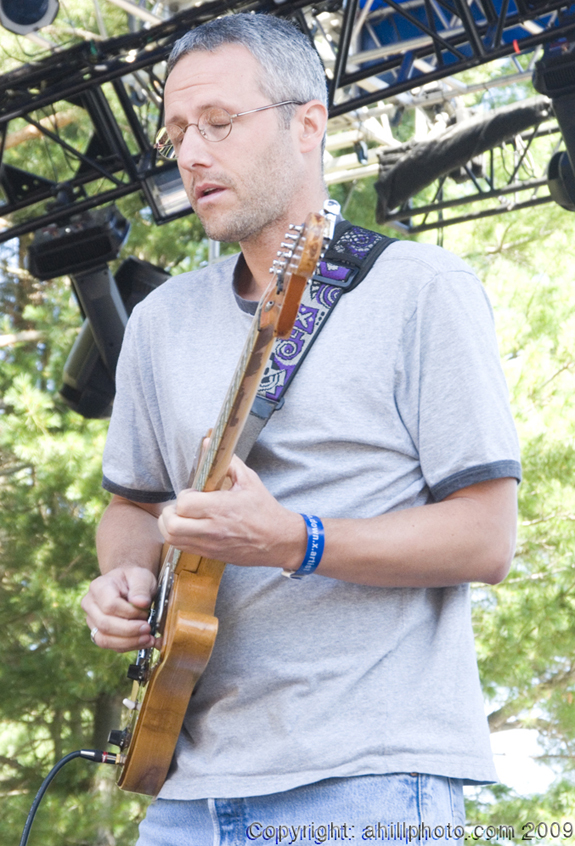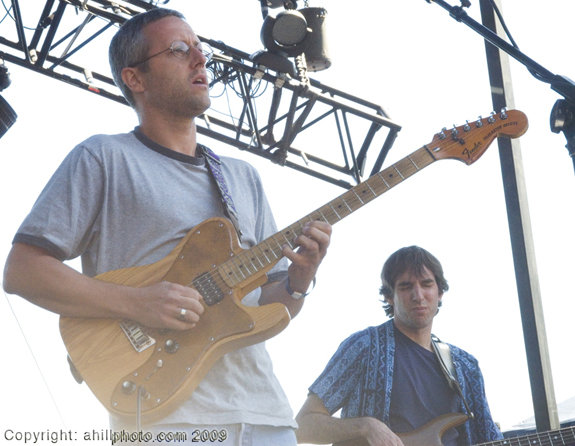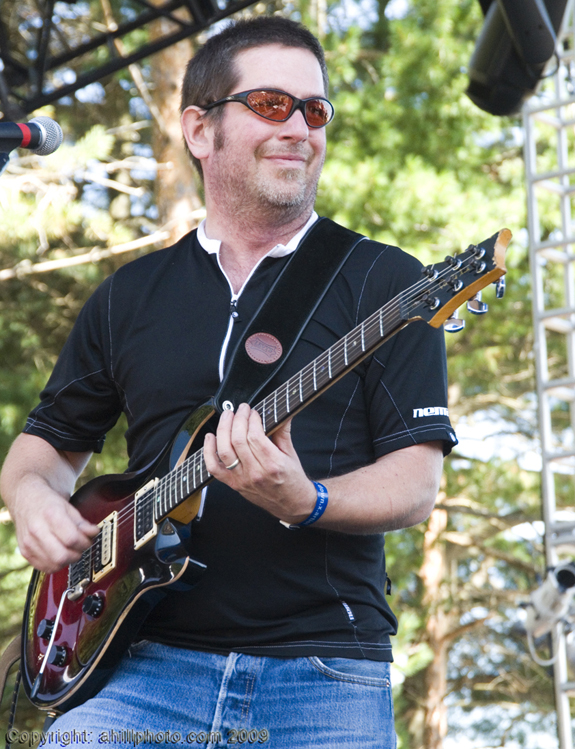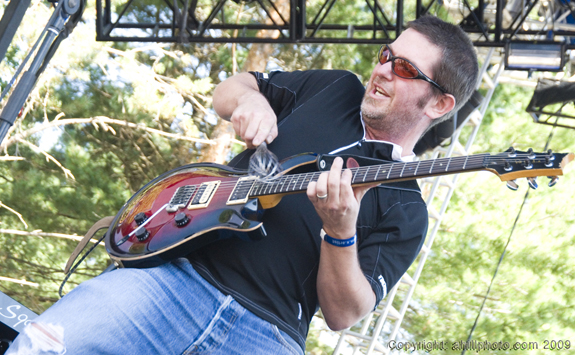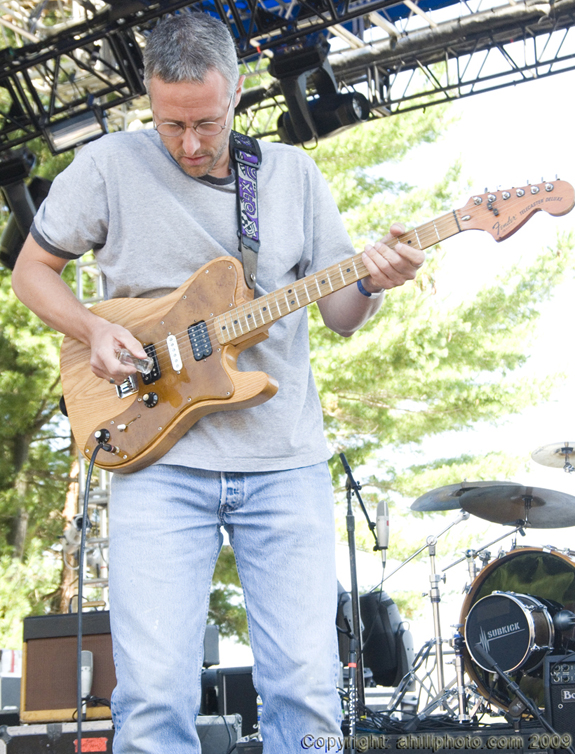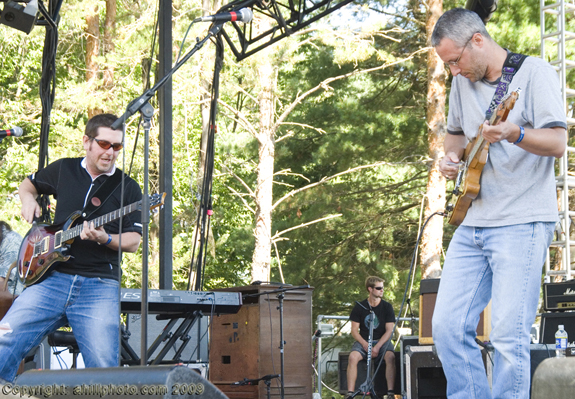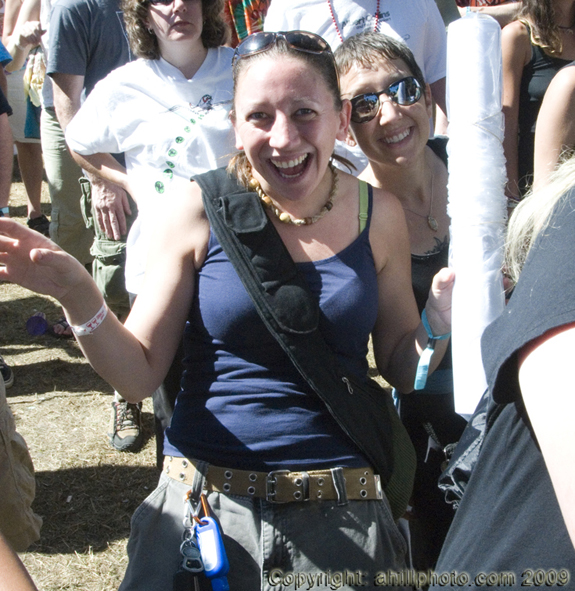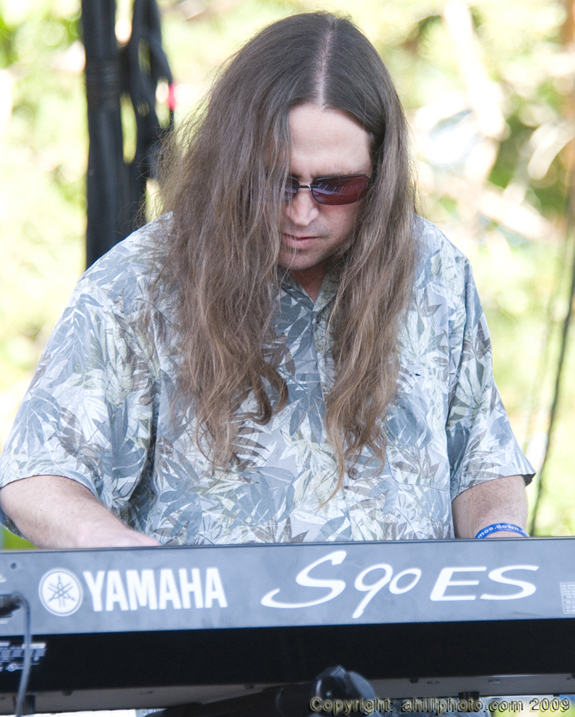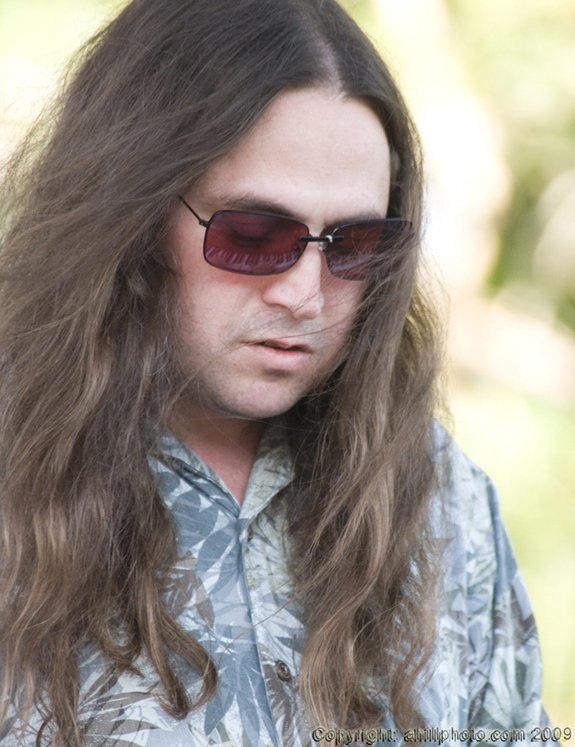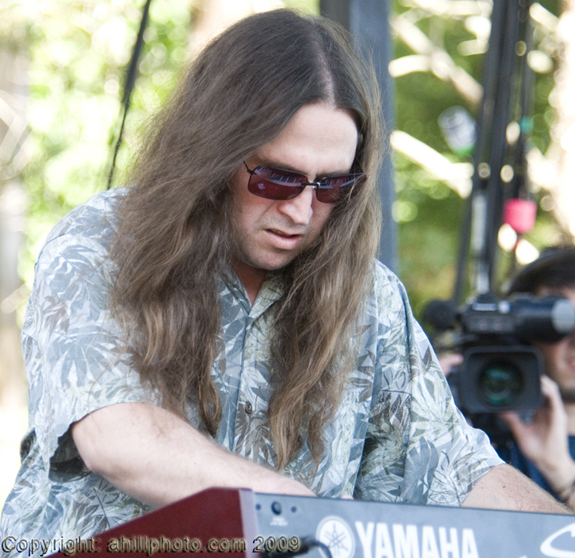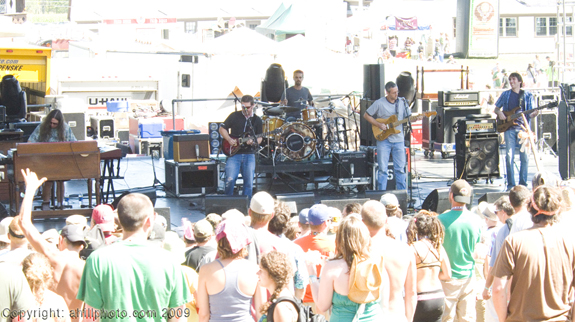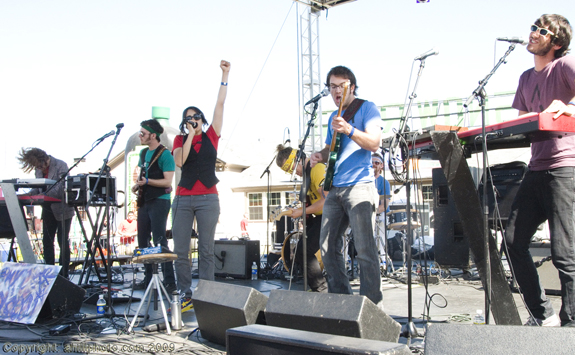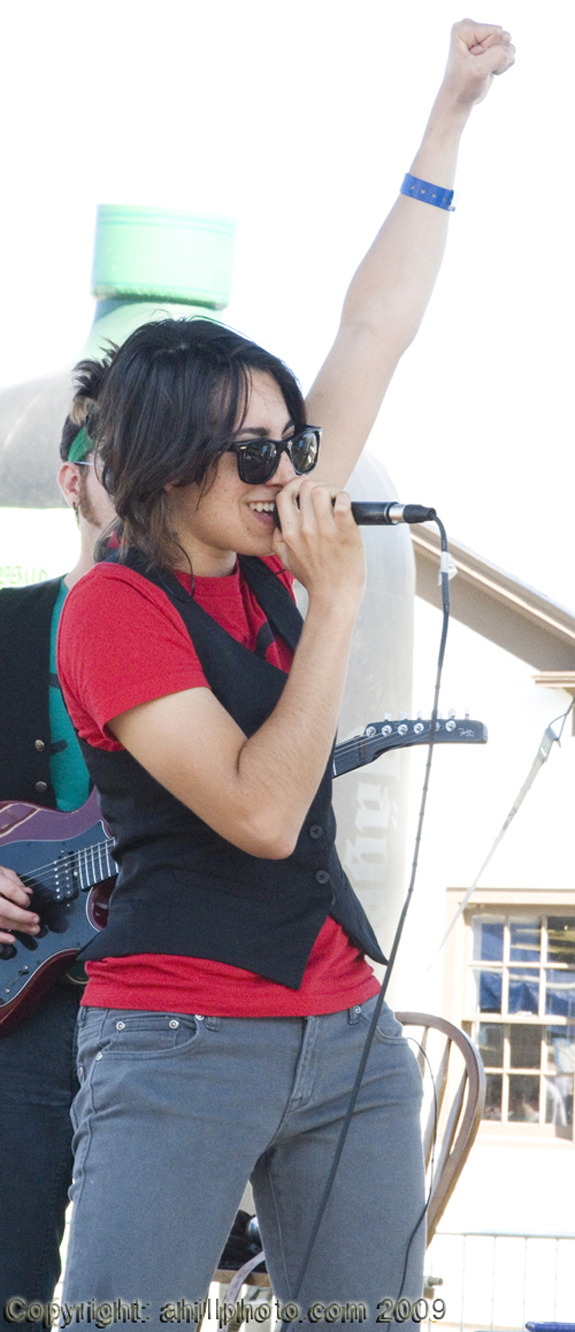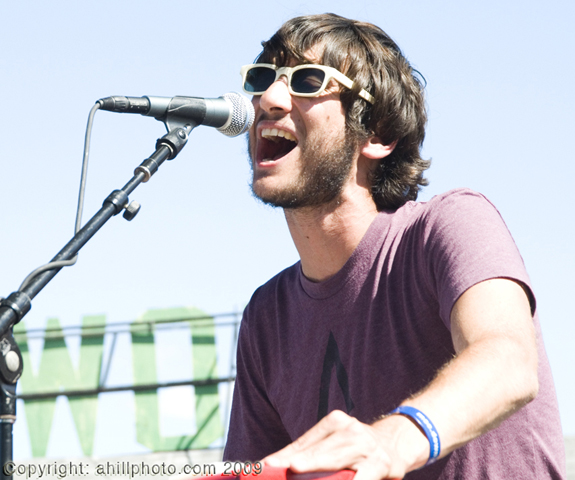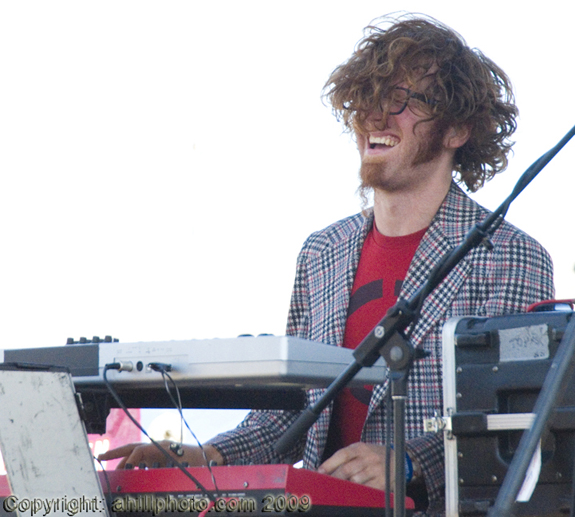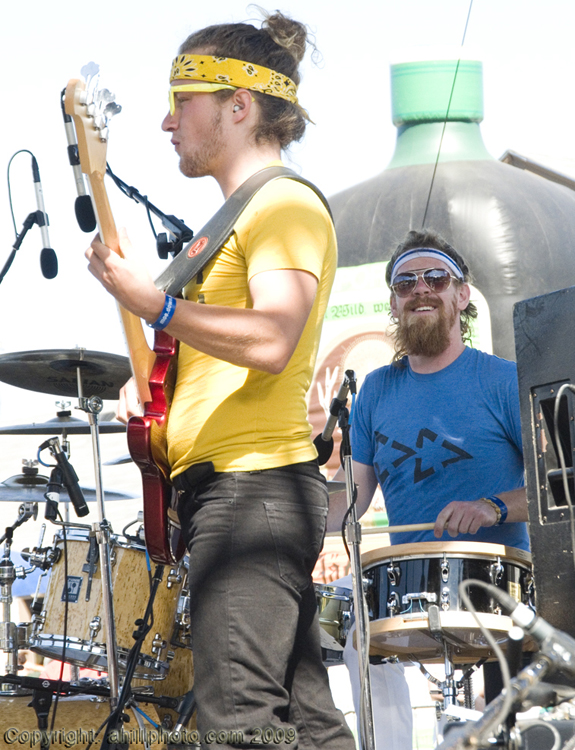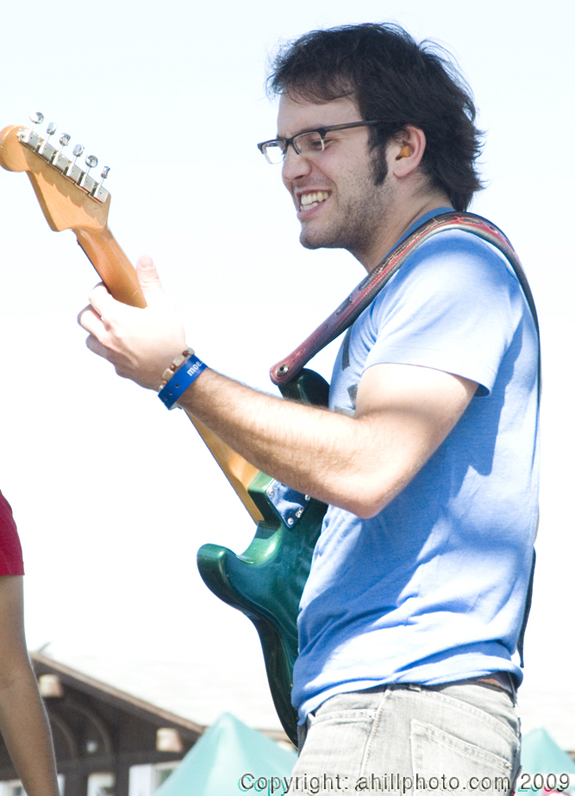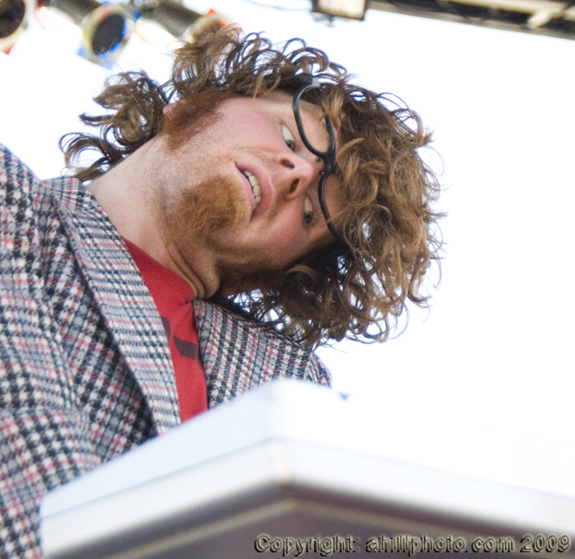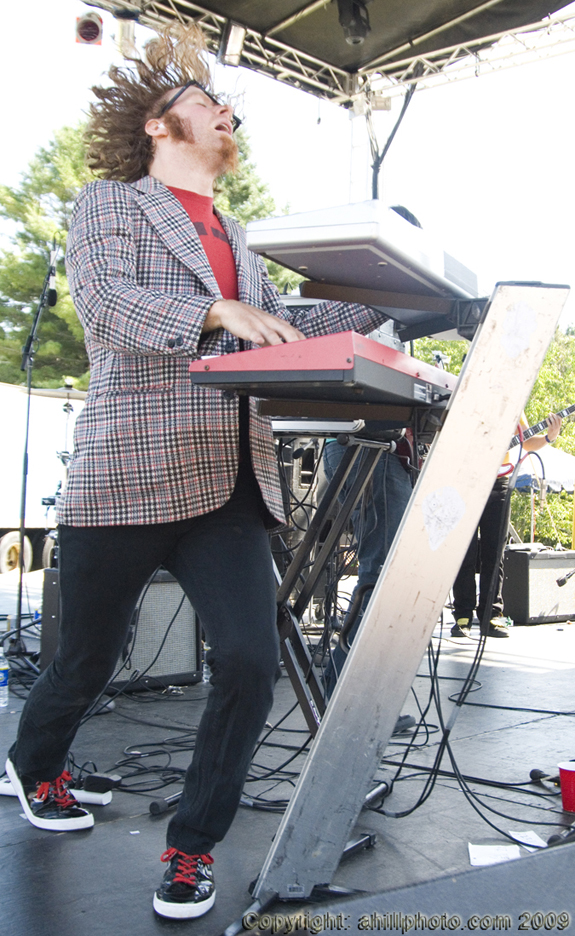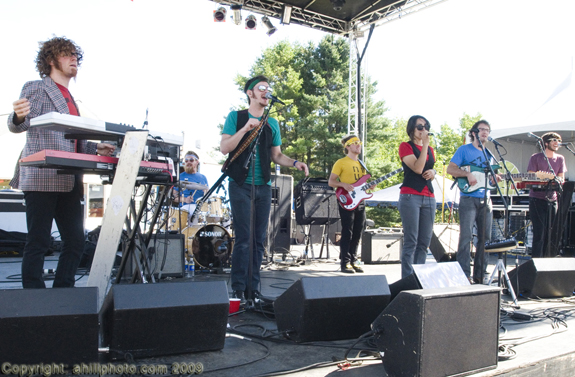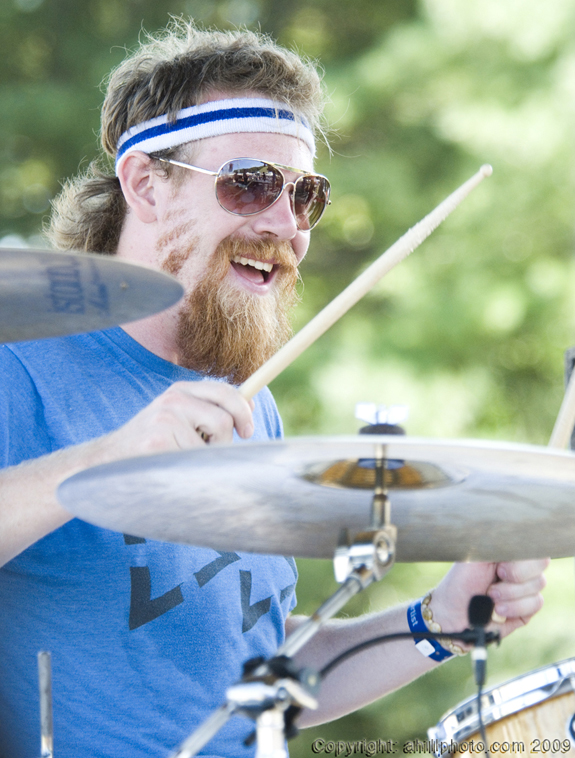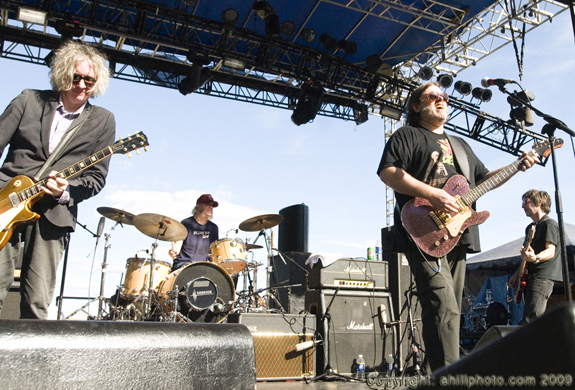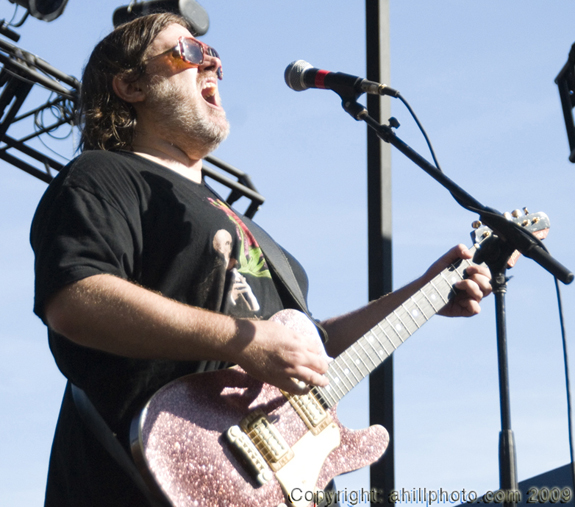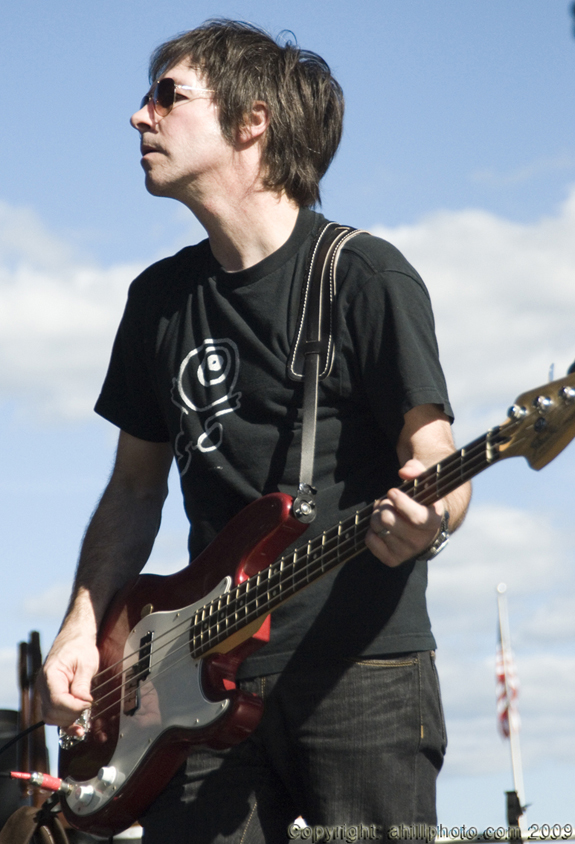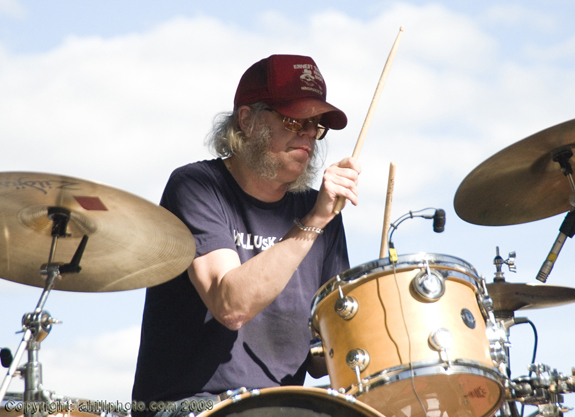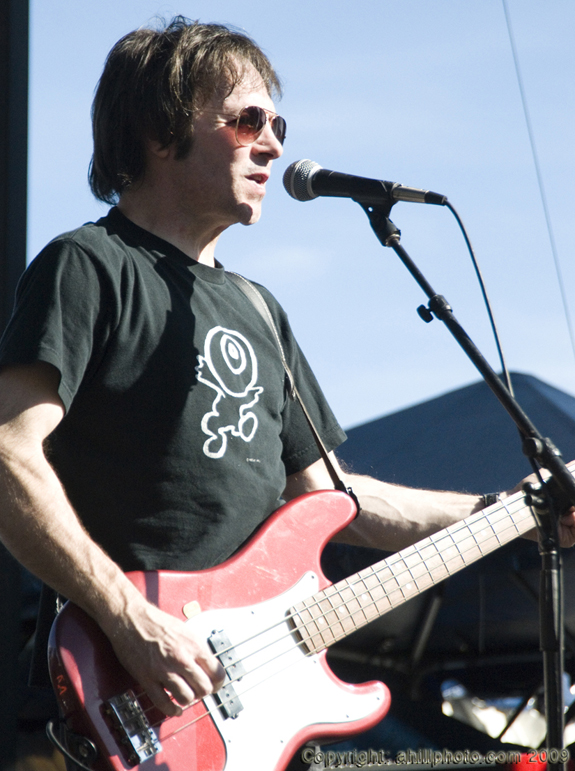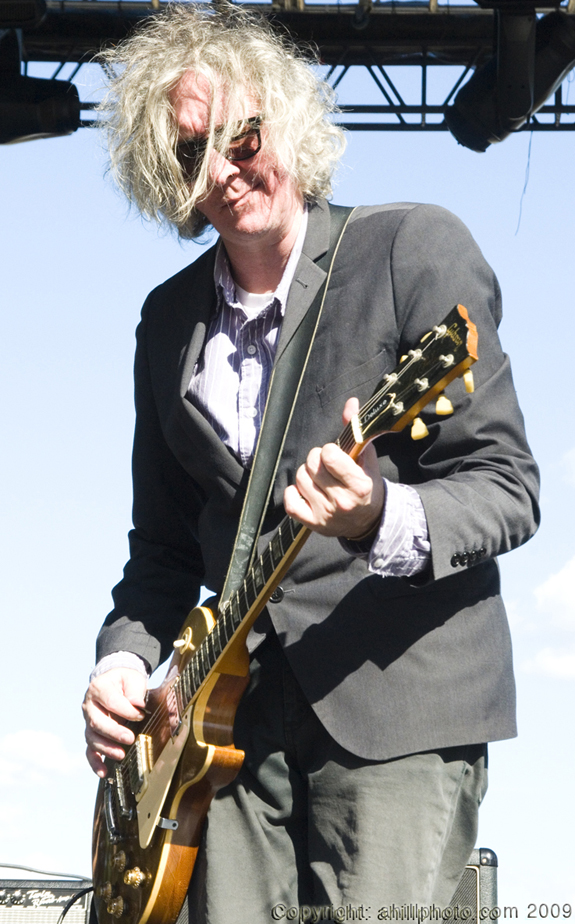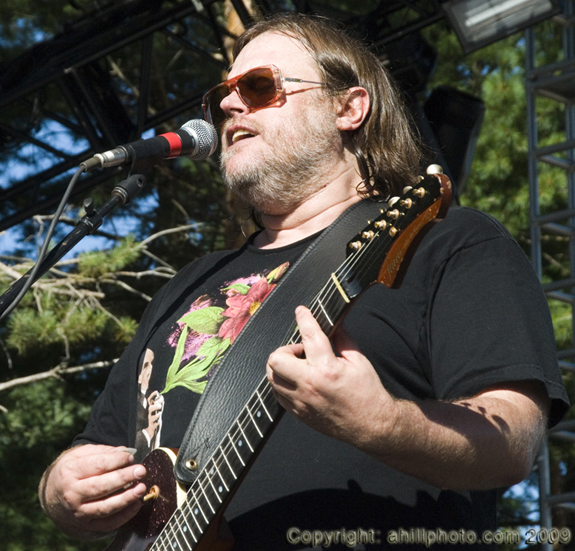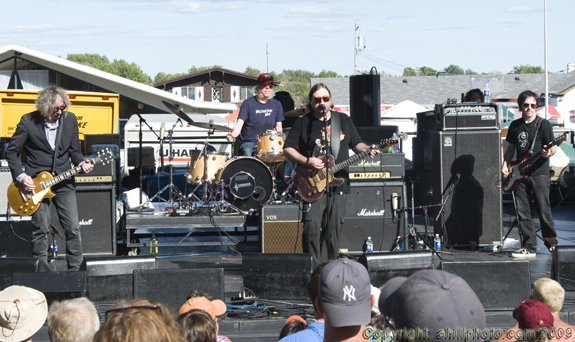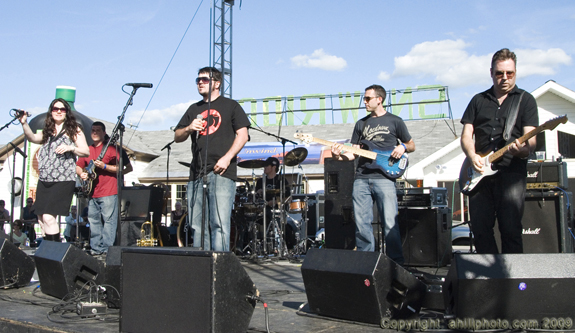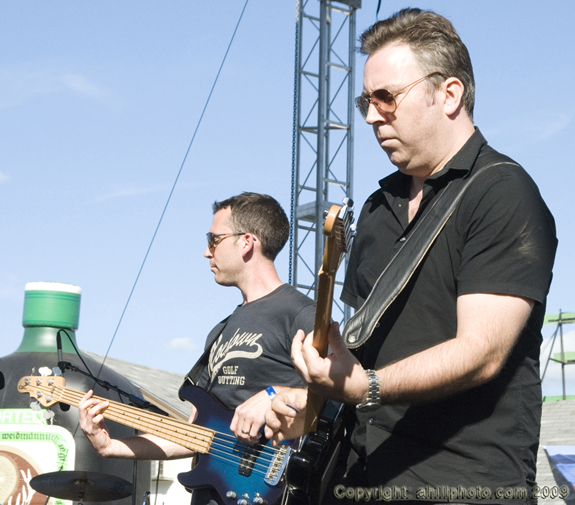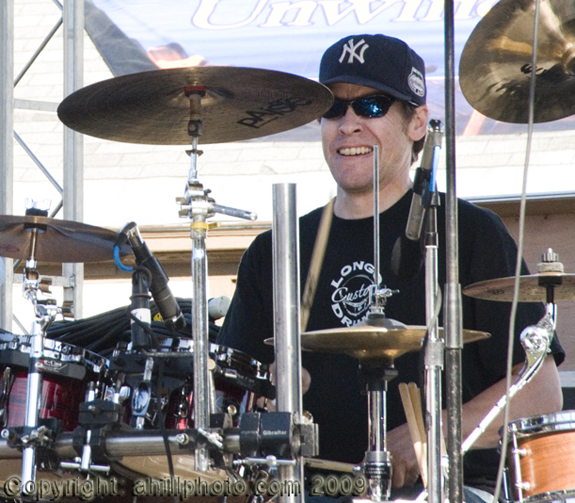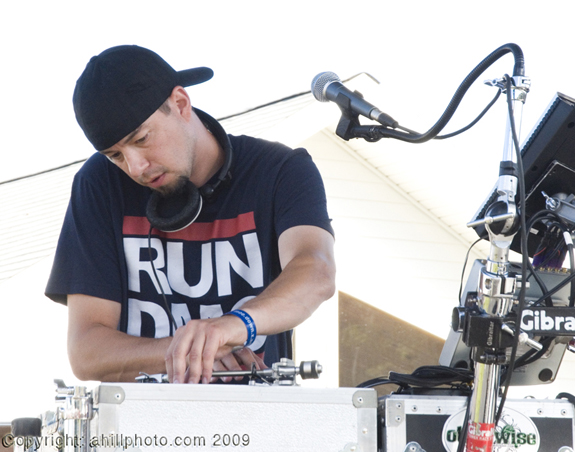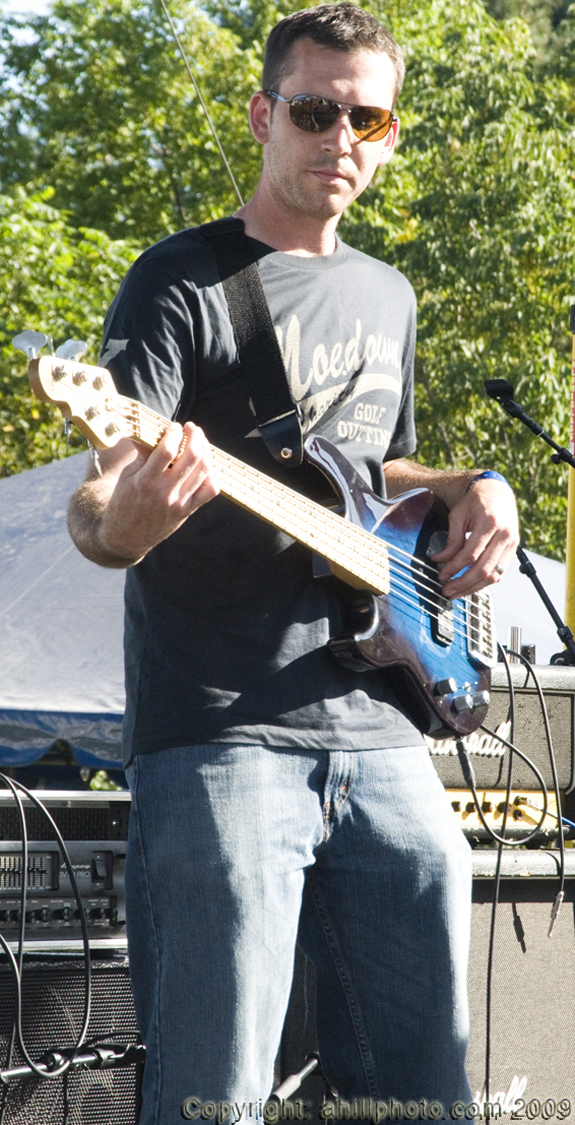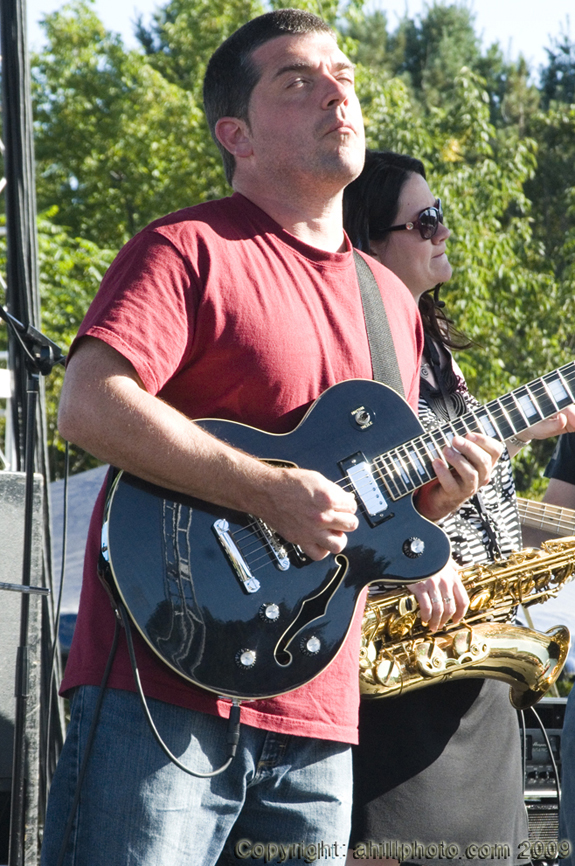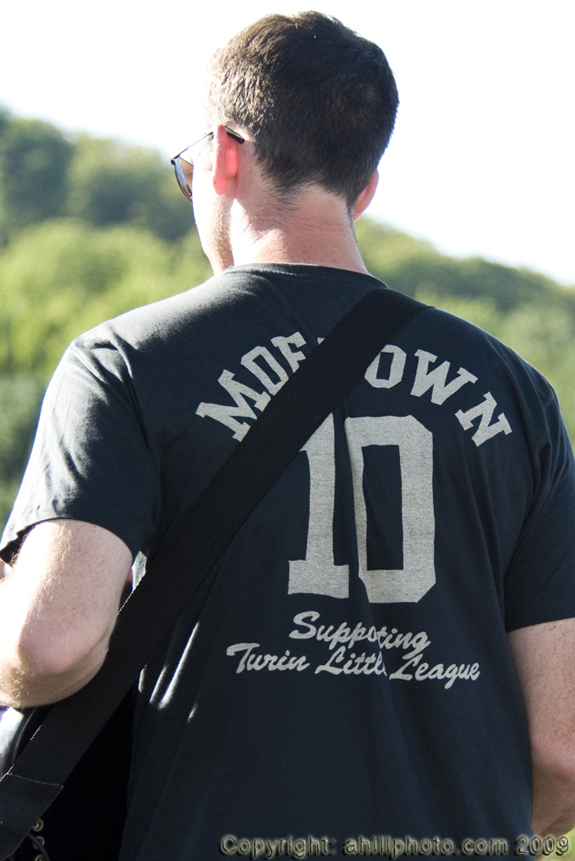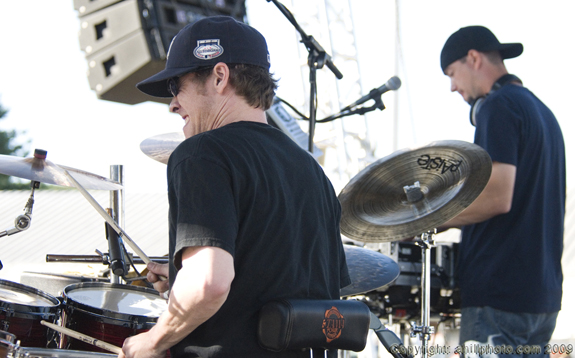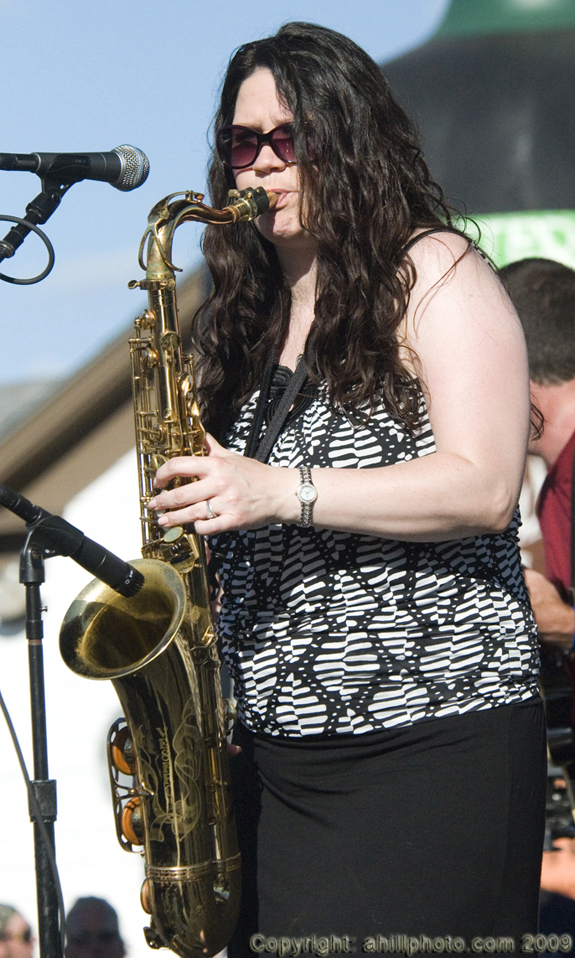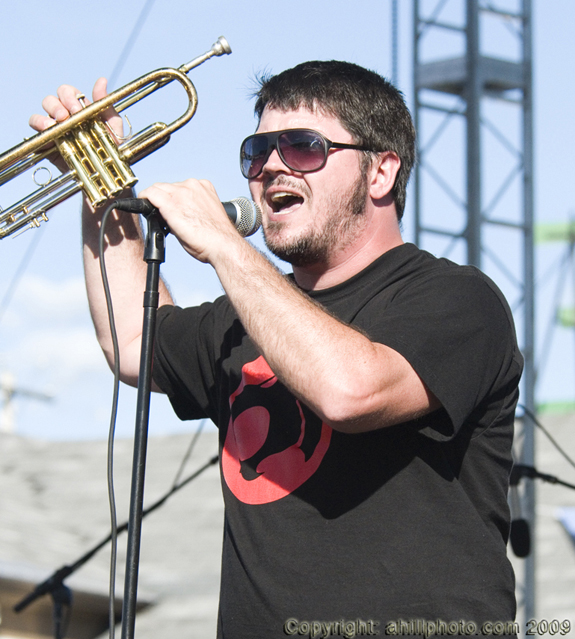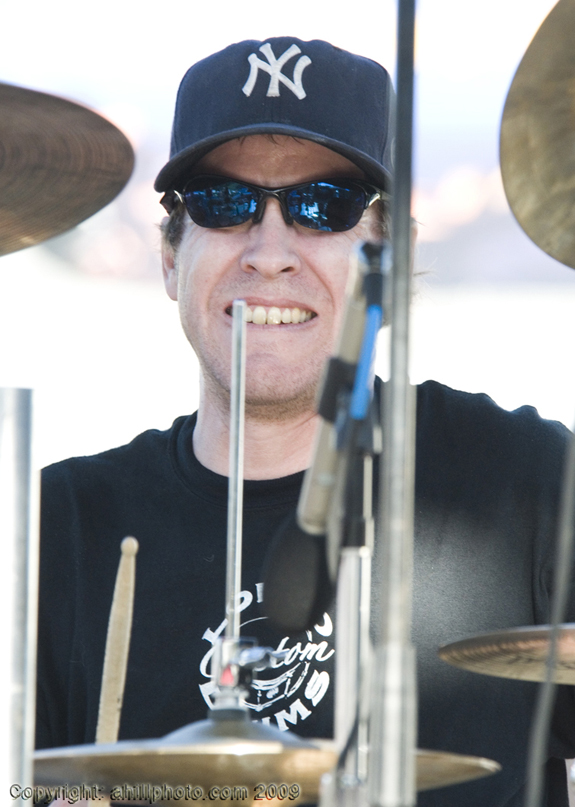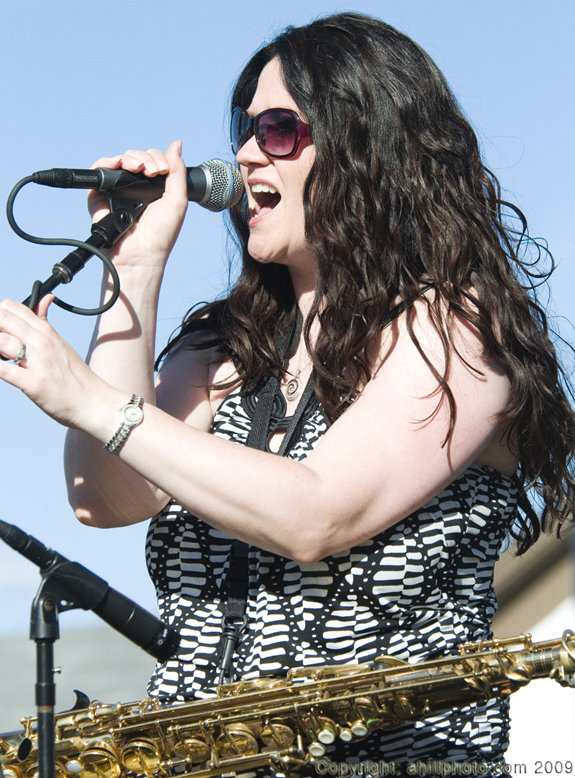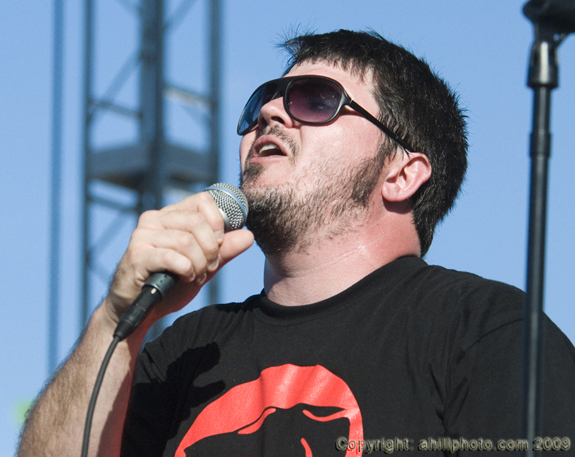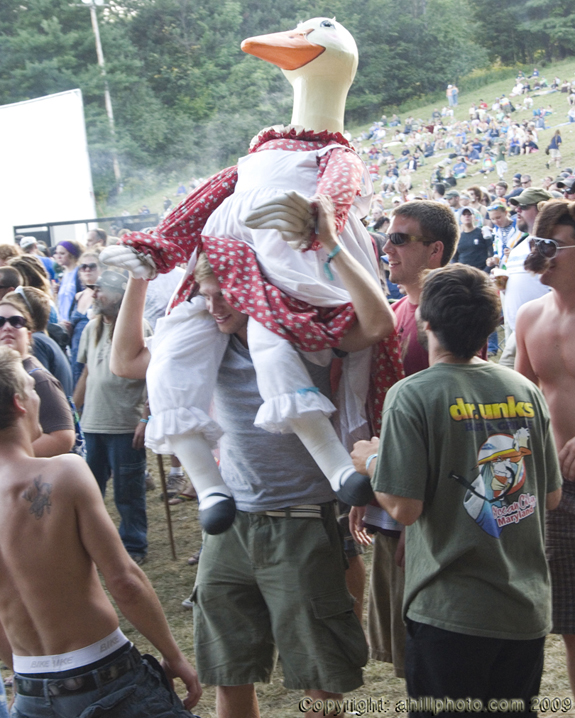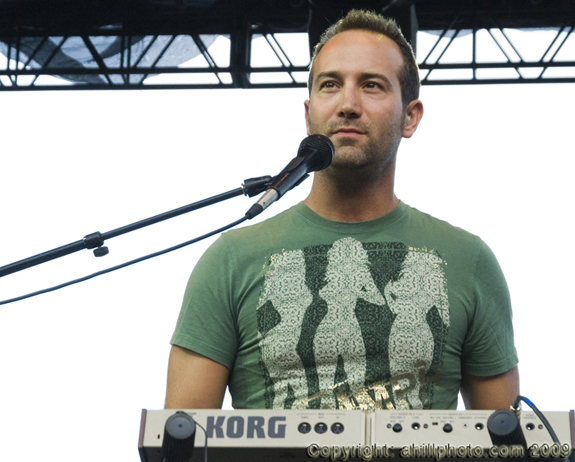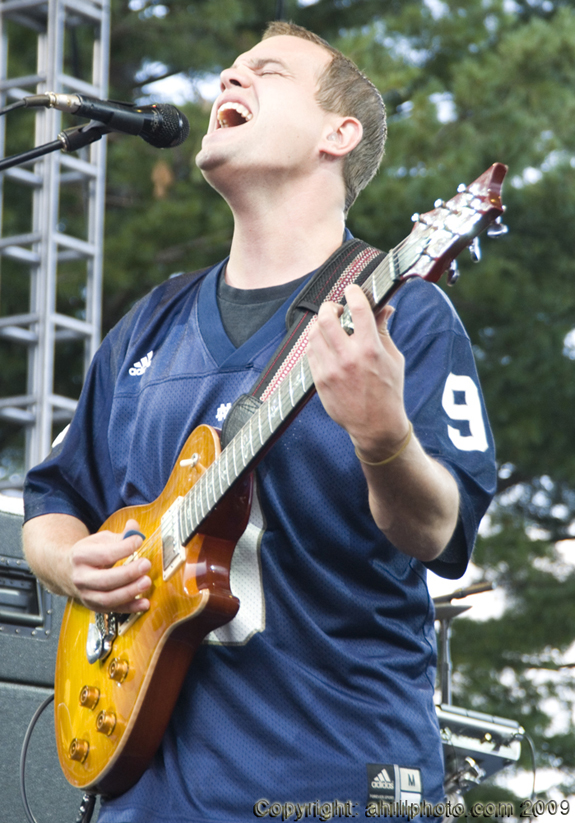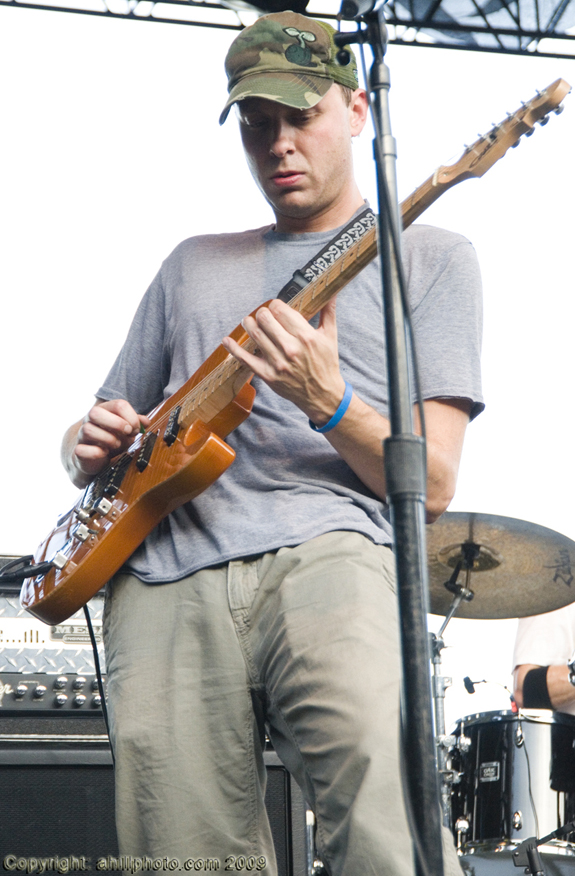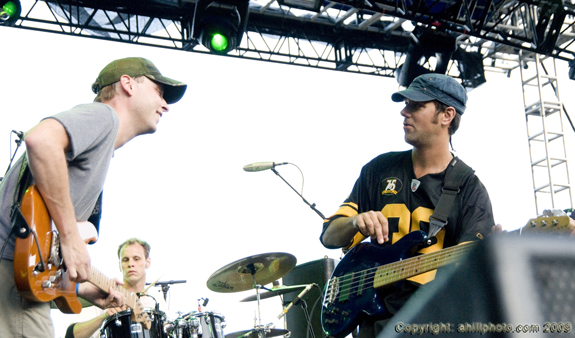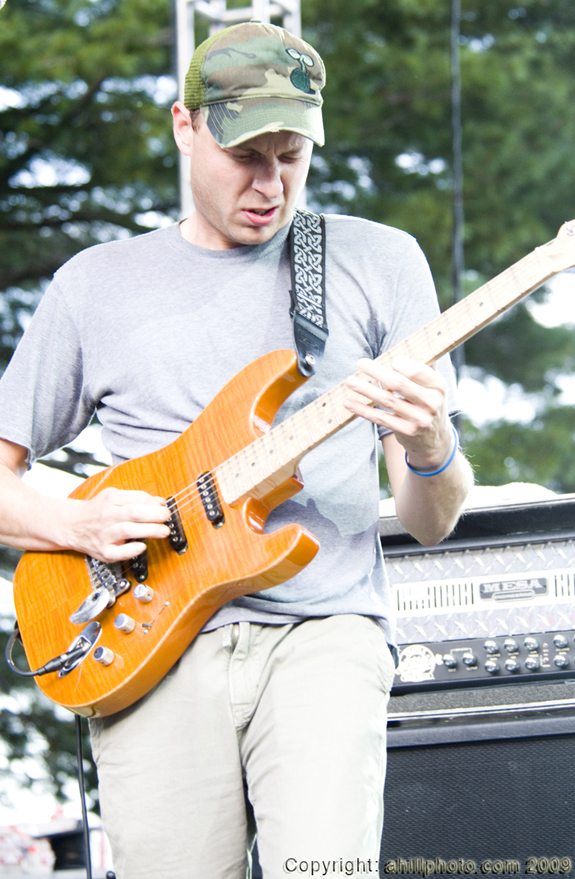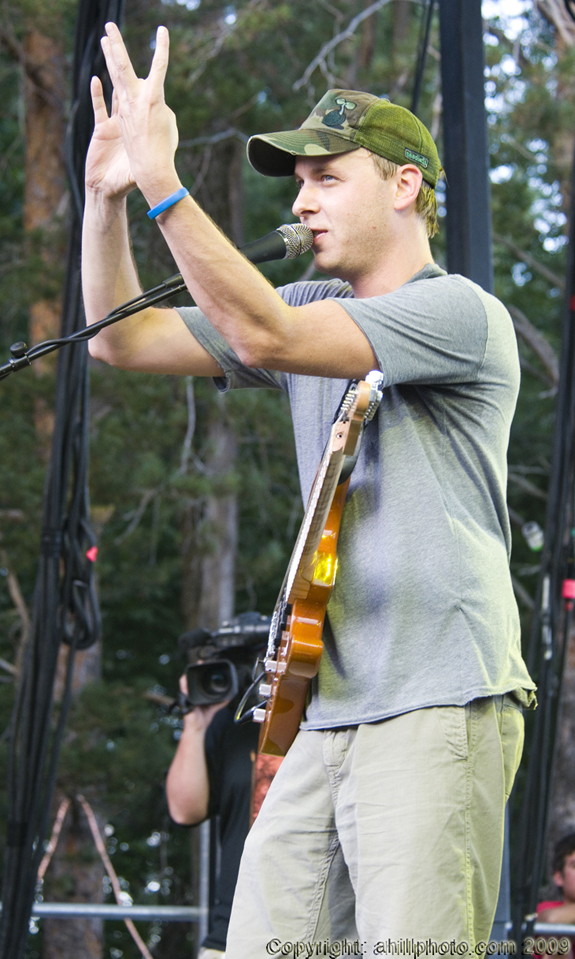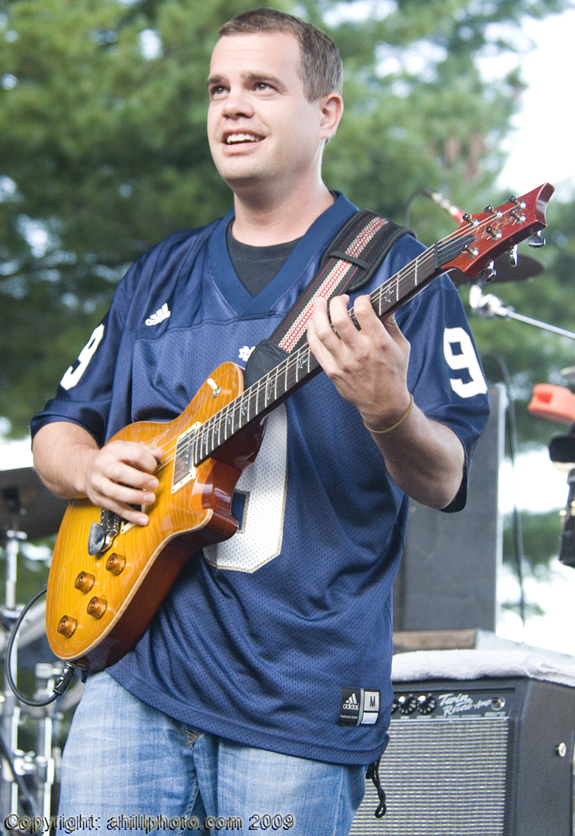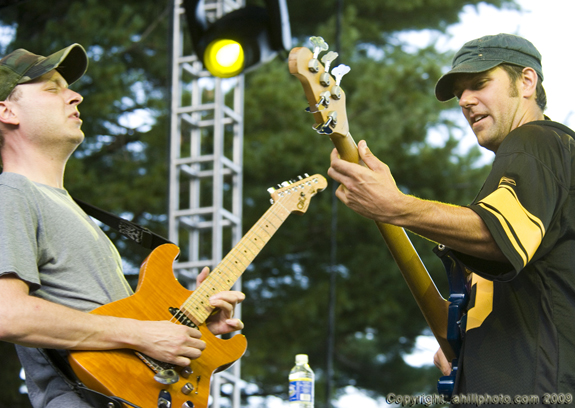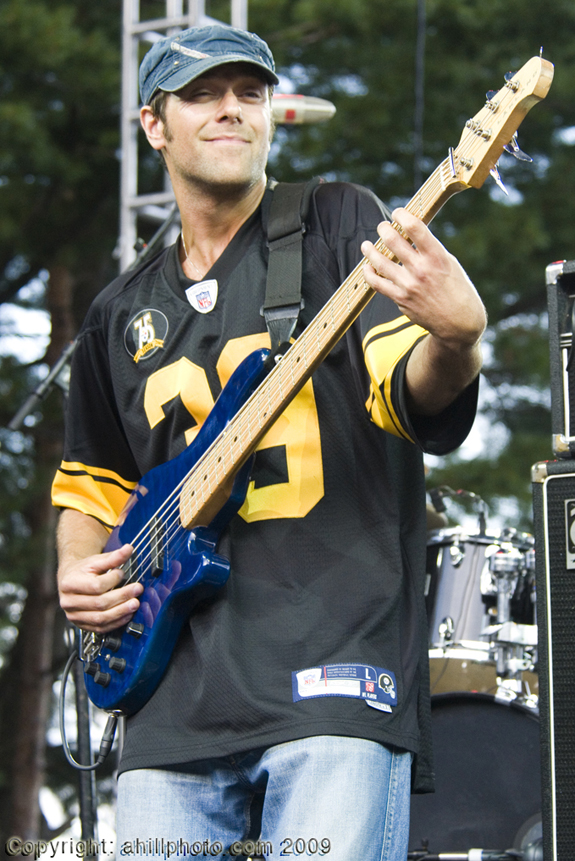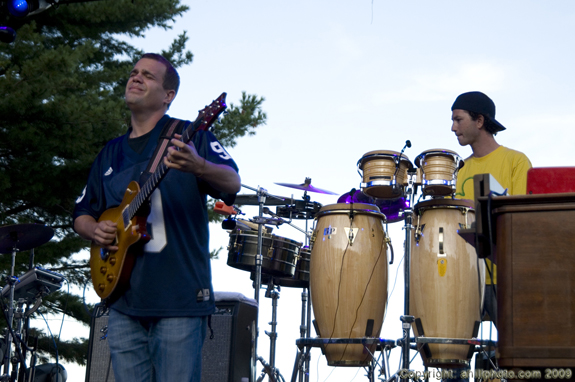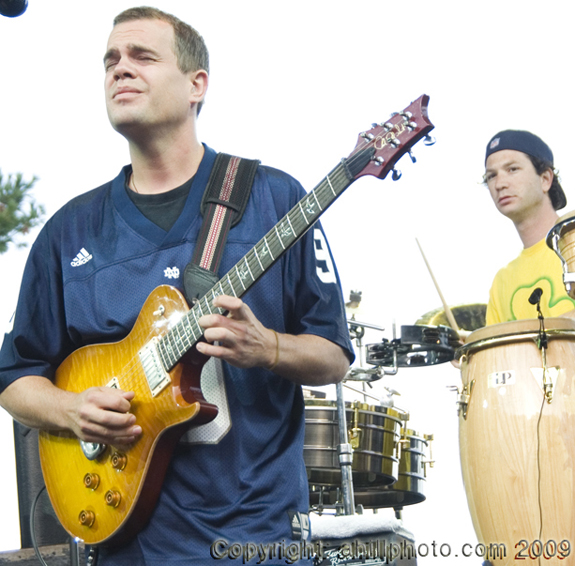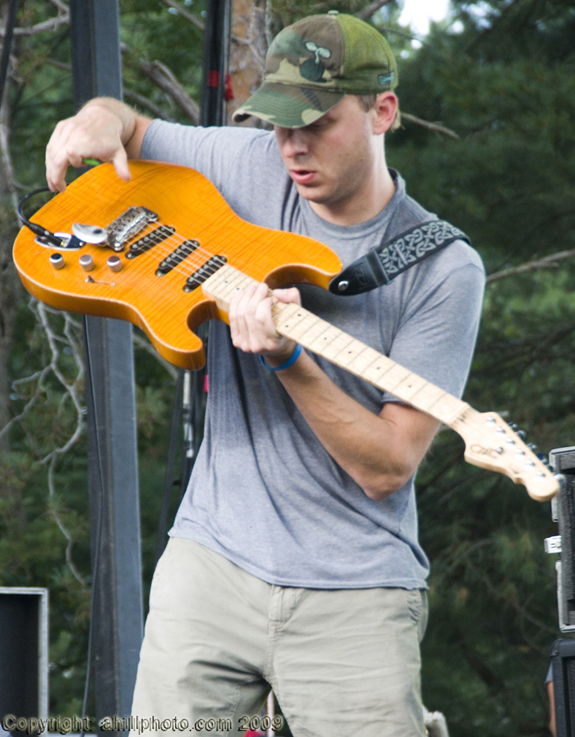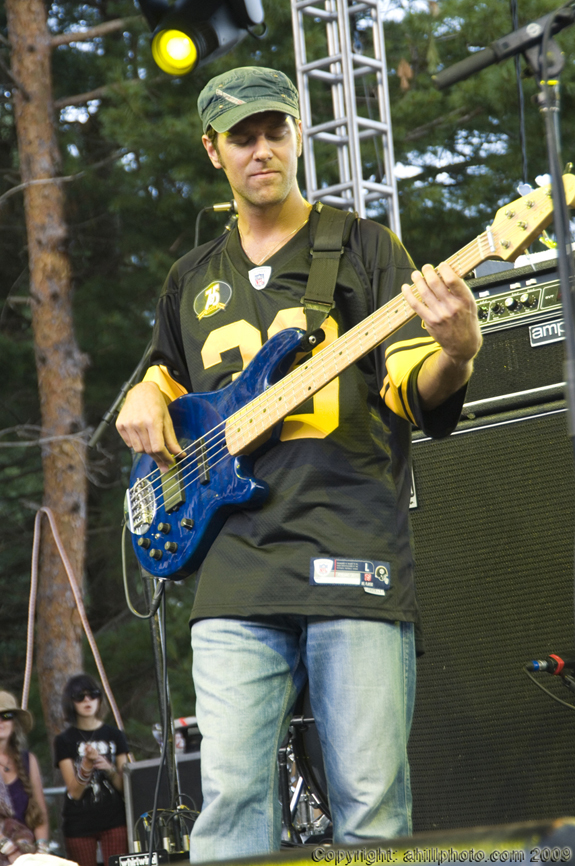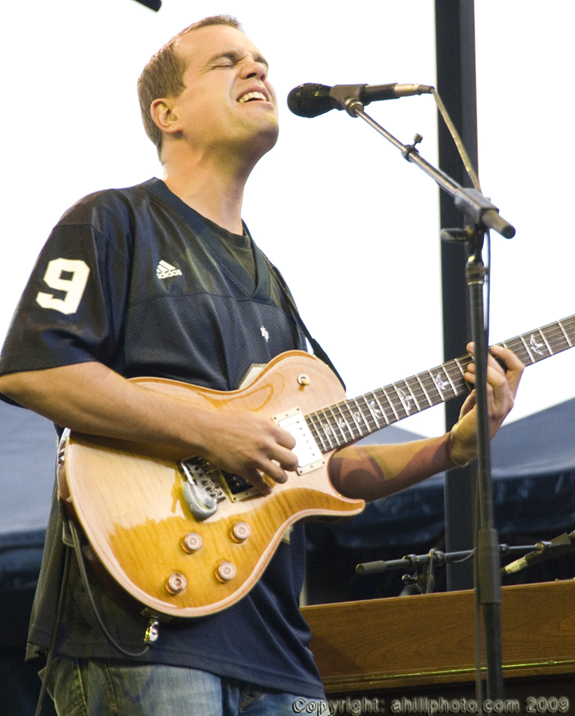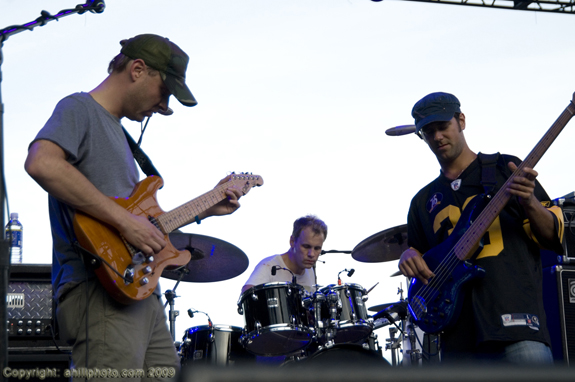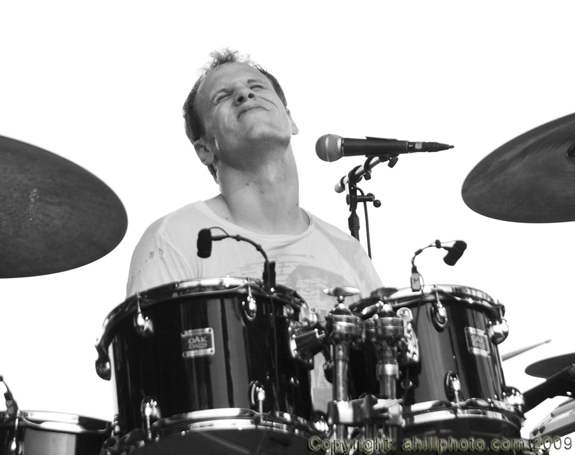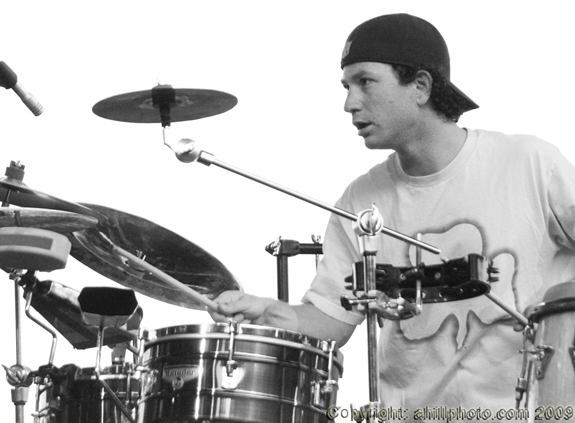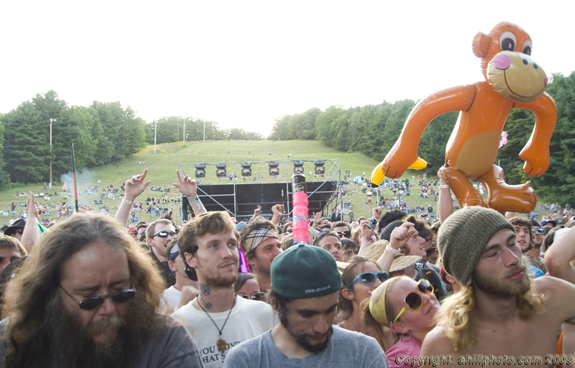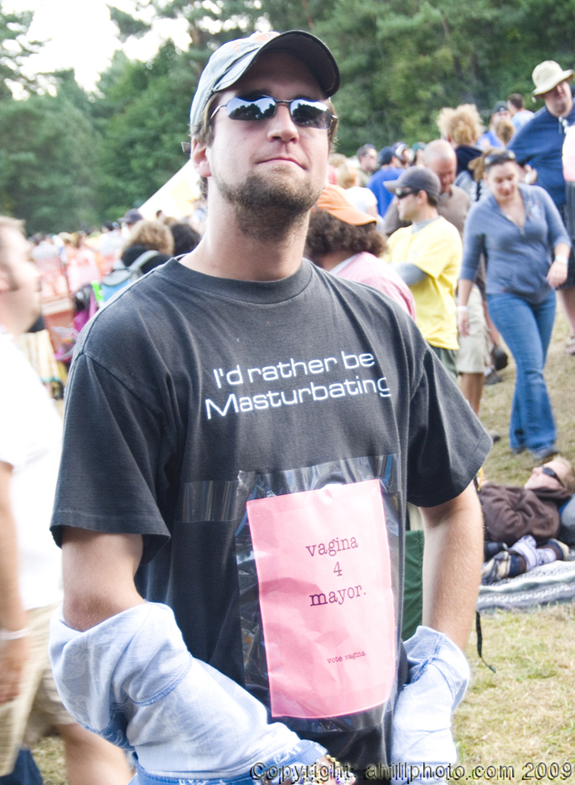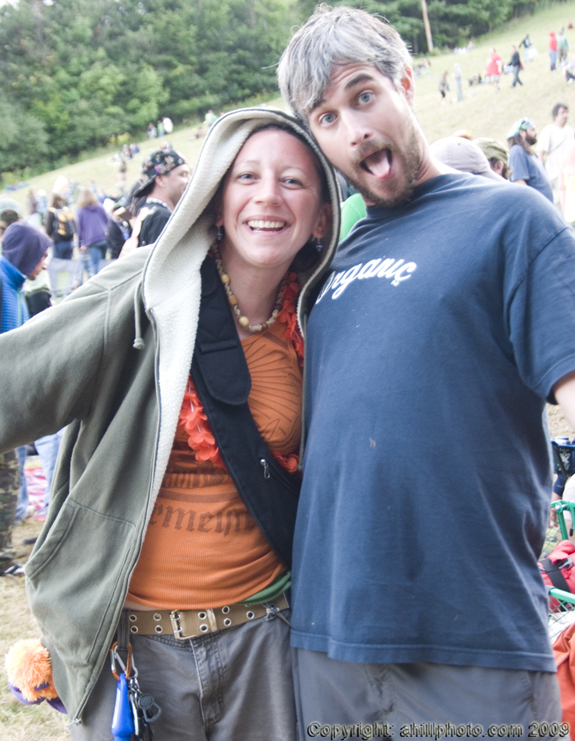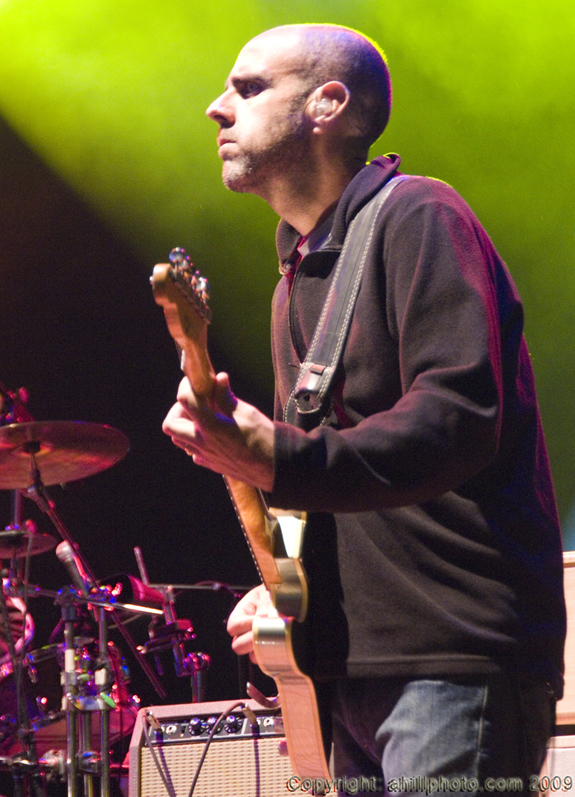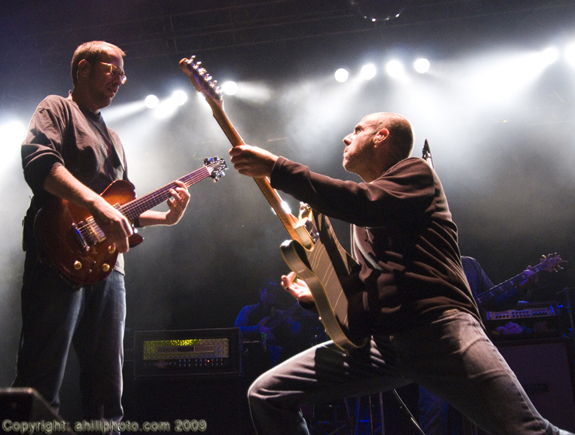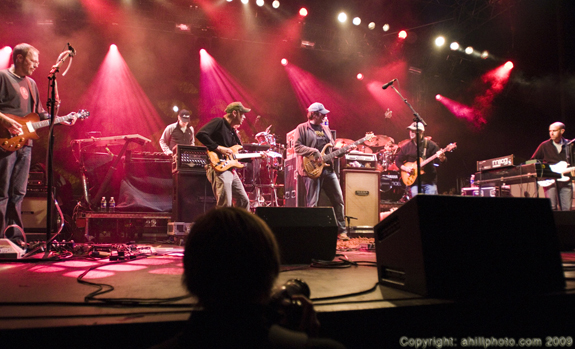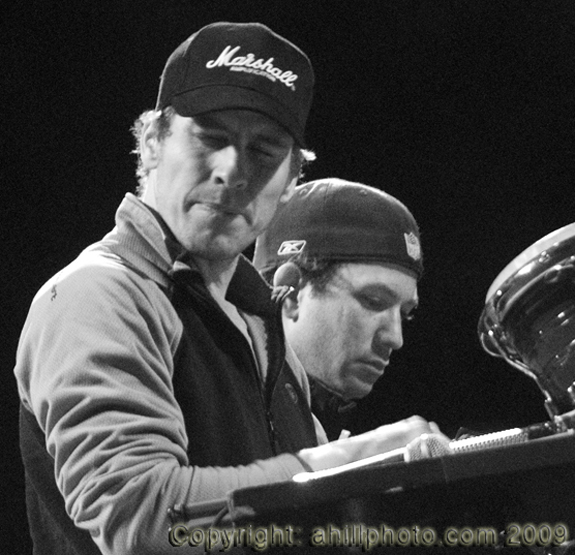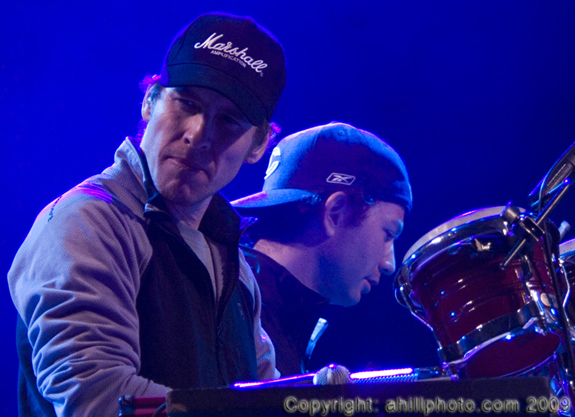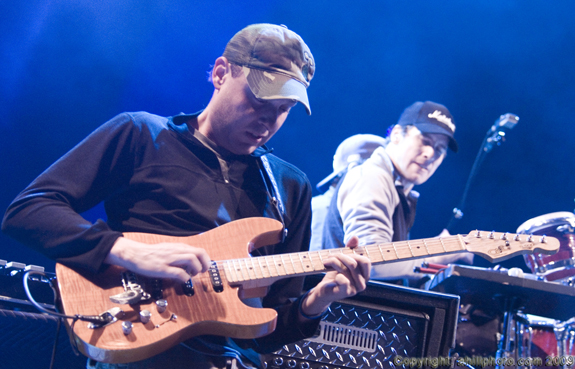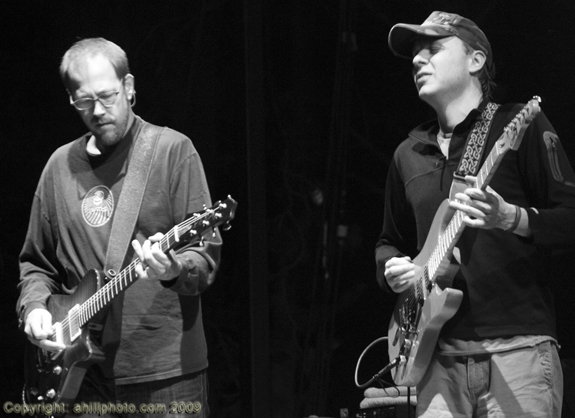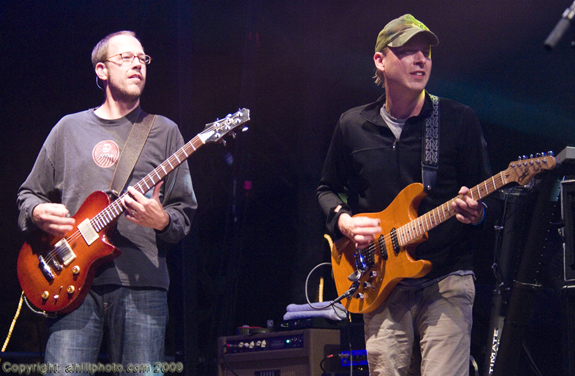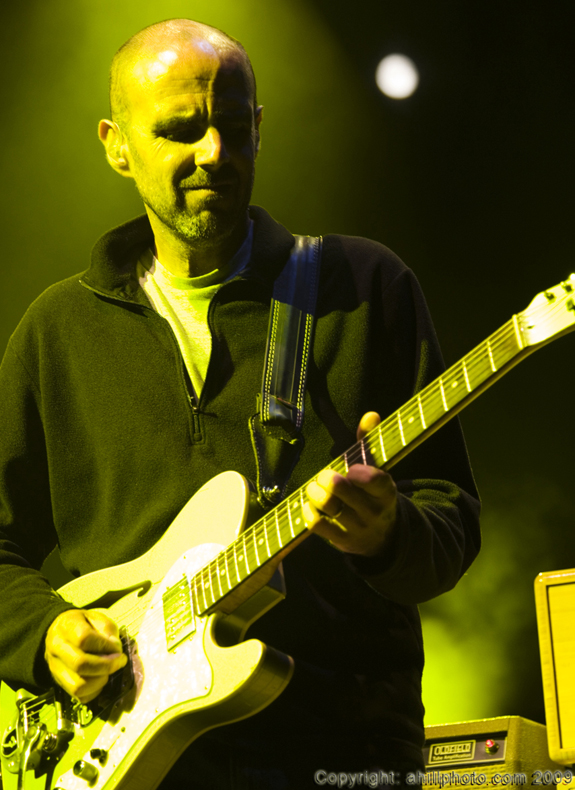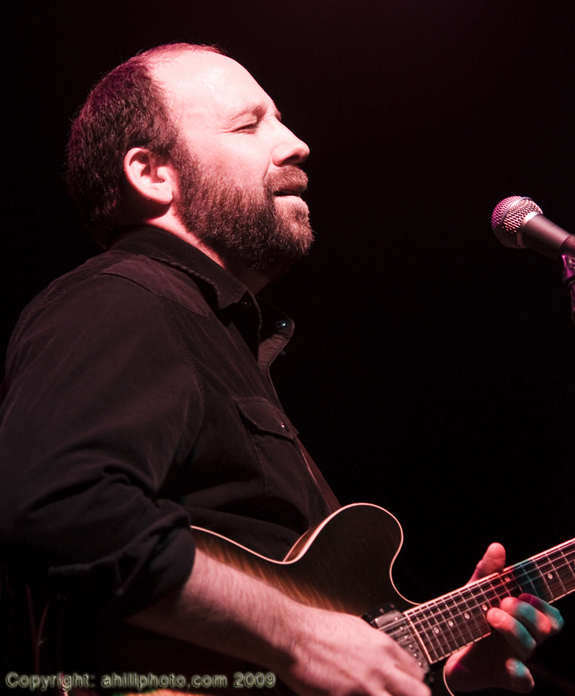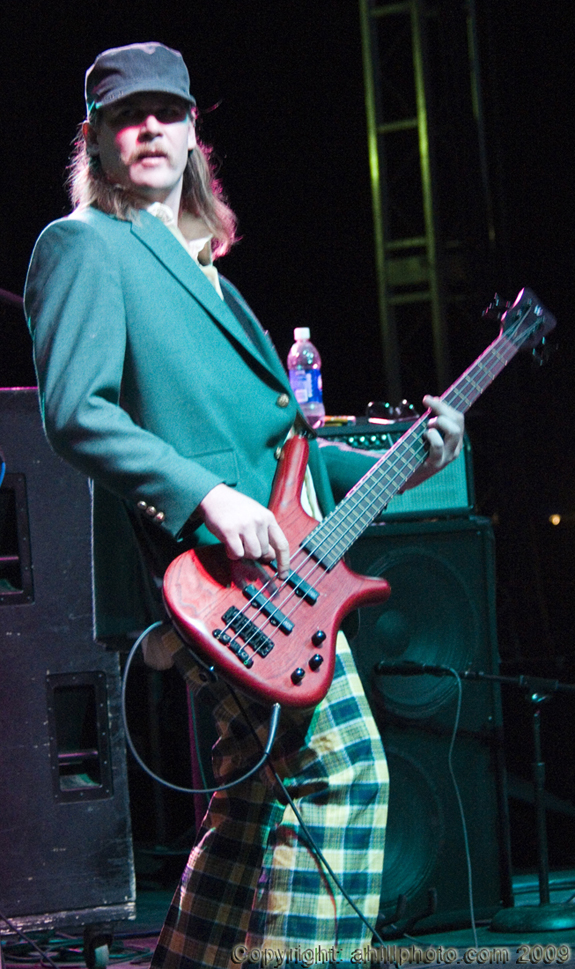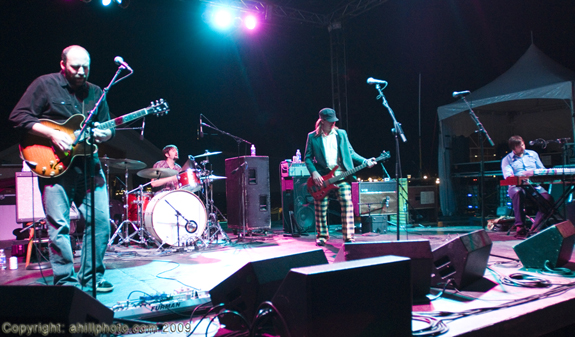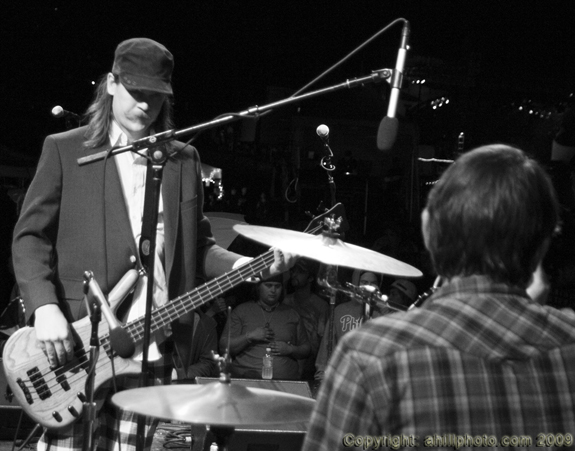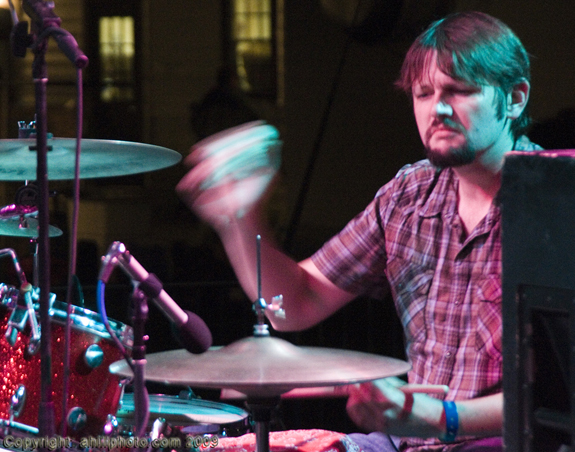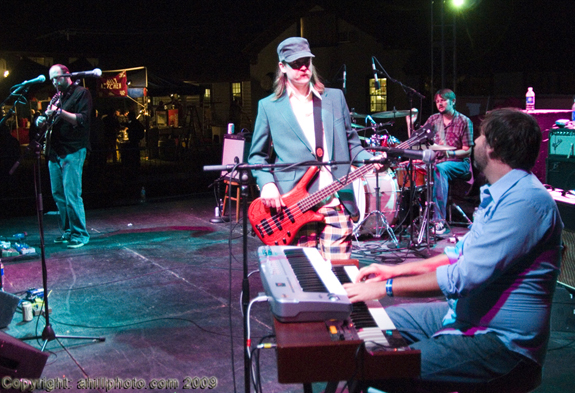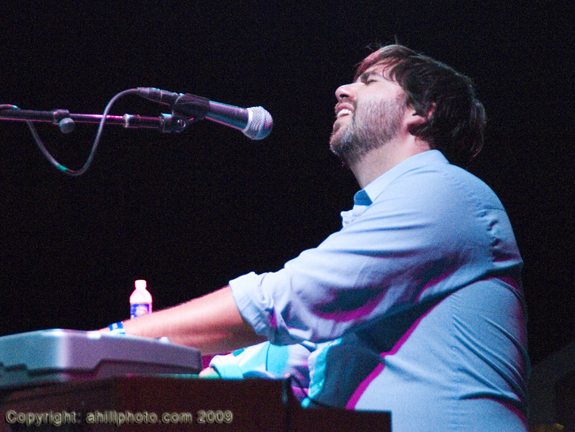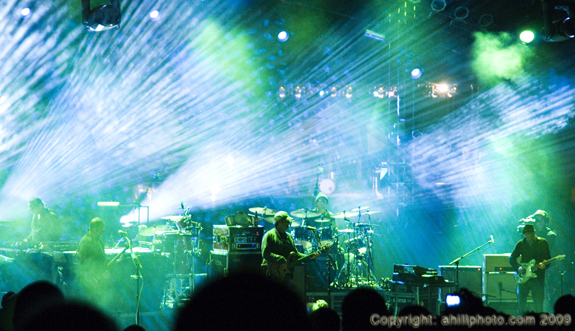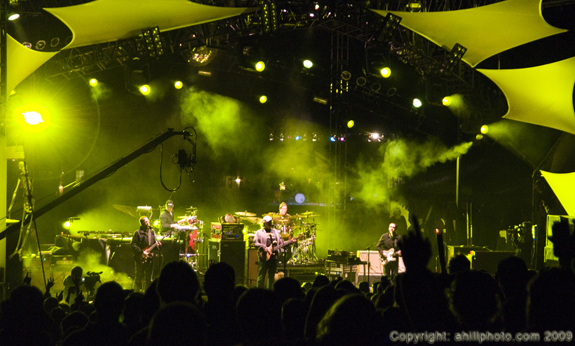 It says a lot about moe.'s music that I can return to their annual festival for the tenth time and still get off on seeing them play and take away something fresh about the experience. I can't say the same for a lot of the bands' even a lot of the bands that have played this festival over the years. moe.down always serves as the reference point to where moe.'s at with their playing -- the festival gives them a chance to play a lot' show where they've come since the last year and give a few hints on where they're going. It's also a time for them to collaborate with old friends and try stuff out with new ones. And for the fans -- it's time to get as comfortable' wild' confused and as crazy as you'd like. Kick off your shoes and stay awhile because this is moe.'s party' you can leave several times' figuratively speaking' and they will still be there to bring you back.
As I was celebrating my 33rd birthday on Saturday' it was during Ani DiFranco's early evening set that help put the bigger picture of this event into perspective. This was the first time she's been back to moe.down since the first one in 2000. I was mesmerized by her solo performance. She was striking and poetic' and attacked her guitar with so much aggression' passion and grace that you could feel it rush through your entire being. In between songs' she said perfectly: "A lot of shit has happened since the last time I played moe.down." Yeah' it has.
She continued by talking about her experience of having a baby before introducing a song she wrote about her. Ani's sentiments rang true -- this is a place where I see a lot of great people' I've seen a lot of people come and go' and yeah' a lot of life has happened year in and year out. My life has changed drastically since the first time Ani played moe.down -- the only thing I can remember about myself from 2000 is that I loved music. But even what I loved about moe.'s music has changed and evolved significantly since then.
And with every passing year I cherish this weekend more and more. I've been fortunate enough to not miss one yet. It's an annual time to get together and get really loose and see how far we've come since last year' hopefully just like the band. But with all the excitement and anticipation' it seems like everyone arrives at 90 mph. I do' at least.
Friday night was fast and hard with The New Mastersounds getting the party cooking. Their first two sets were perfect for getting asses shaking with their English twist on funky boogaloo and soul jazz. And then their third set -- before moe. took the stage -- was just dirty and gooey as can be. They were pushing to the edge' getting people into freeform wiggling and wearing faces like they just smelled something terrible.
Yeah' everyone was throwing down like they should on a Friday night. And thankfully after nine years' moe.down still keeps getting weirder. The New Mastersounds played a little bit longer while Method Man and Redman set up -- in a polite British accent one of the guys in the band announced: "We're going to keep playing. The next band must be on Spanish time." After the Mastersounds ended' we walked up to the main stage and waited some more for MM and Redman' who were off on the side of the stage riffing and making fun of the audience. "There's Jerry Garcia in the front row!" "I see one black guy in this audience; you stand out like a sore thumb." It was hilarious and fun' just like their music. I enjoyed it' saying to myself several times' "Yeah' definitely the first time I've heard something like this at moe.down."
moe.'s Friday night set felt great. And so did I. The next morning I start piecing together fragments from their set: They opened with "Buster" and then abruptly went into "New York City" and then… that's right' I ran into an old friend in the beer tent. Then… Oh yeah' Kirk Juhas (from Okemah) sat in and ripped the place open on keys and I think they went back into "Buster."
The next afternoon I shook off all of Friday night's fun with Sam Bush playing in the perfect sun. A bunch of different friends started asking me what I though of moe.'s set last night. "I really enjoyed it" I'd say sheepishly. But then I started hearing a few different stories about how bassist Rob Derhak was really off -- at times playing like he was lost and at other times playing in a completely incoherent fashion. "Why?" I asked. "He was probably hammered" was the response I got. If that was true' well' shit' that made two of us. I didn't notice... I was just so happy to be back at moe.down.
I made up for it (and assumingly based on accusations unbeknownst to me' so did Rob) on Saturday and Sunday. The music both days was very vivid. And as for Rob's playing' I can't remember a time when I was more impressed with the way he improvised over their remaining five sets. There were several moments where he really stepped it up and became the catalyst that turned good jams into great jams. He had several moments' like the octave-tinged fill between "Lazarus" and "George" that were so tasty' and continued to be' over and over again. When Umphrey's McGee's two guitarists' Brendan Bayliss and Jake Cinninger' joined in Sunday night for a "holy shit!" jam out of "She'" it was Rob's playing that really pushed the intensity and helped launch the guitar army to new heights. His playing was on fire -- if he was on the court' you'd put two guys on him and he'd still be sinking threes. The guy just wasn't missing: super funky' powerful' and quick on his toes to react and make interesting shifts in the music -- a bottom end that was prog-y' danceable' psychedelic and yes' my favorite word for the weekend' gooey.
Cake was fantastic when they were playing -- which was about half of their set. The other half featured front man John McCrea talking and trying out different social experiments. Being a salty' sarcastic guy myself who enjoys free jazz and noise music' I was rooting for him to take it as far as he could -- I love watching uncomfortable train wrecks and awkwardness live in the moment. As the waves of shouts' "Play a fucking song!" were growing louder and louder' and John being continuously pelted with glow sticks' I kept thinking: how far can he take this and still come back?
But it's kind of like' wrong place' wrong time. I mean' come on' we're collectively big enough douche bags to sit here and listen to moe. play for 10 hours. We're all well aware of what's going on here' there's no need to remind us. Not knowing much about the Cake experience' I was later informed that this is part of their shtick. Yay' good times.
The Heavy Pets did a phenomenal job as the Saturday night 'tweener set band on the stage formerly know as the beer tent (Note: The stage was out in the open' not under a tent like it has been for the past nine years. Nice improvement). They pumped out a ton of energy and they have the quintessential young jamband thing going on' like many of the bands that have filled that slot over the years -- RAQ' The Breakfast' Perpetual Groove' U-Melt' etc. Bands that can play the fuck out of the instruments' groove and/or shred like crazy' and produce with an incredible amount of energy. The Heavy Pets are no different' and based on their performance I'd definitely check them out again. But my initial impression was that they're playing was absolutely fantastic' but very similar to those other bands -- they had everything going on' except I didn't hear one memorable song. Perhaps they have them; I just didn't notice. It made me think about the band that started this whole party. When moe. were the age of the Heavy Pets' they had already written "St. Augustine'" "Akimbo'" "Rebubula'" "Buster'" "Moth'" "Mexico'" "Timmy Tucker'" "Recreational Chemistry." All songs that have lasted. Songs that initially brought people in and that made a bigger connection than just virtuoso musicianship and lots of energy. Songs that are still connecting and were some of the highlights of the weekend.
related articles
Shows: moe.
Shows: moe.down 15
Shows: Umphrey's McGee
Shows: moe.
Shows: moe.
More on:
Family Groove Company
,
Okemah
,
Nate Wilson Group
,
Ominous Seapods
,
Lynch
,
moe.down
,
The New Mastersounds
,
moe.
,
Ani DiFranco
,
Cake
,
Method Man and Redman
,
Umphrey's McGee
,
The Heavy Pets