Shows
Camp Bisco 8
July 16-18, 2009
at Indian Lookout Country Club in Mariaville' NY
by Derek Freeburn
|
photography by Alex Rice-Swiss
July 28, 2009
page 1 of 3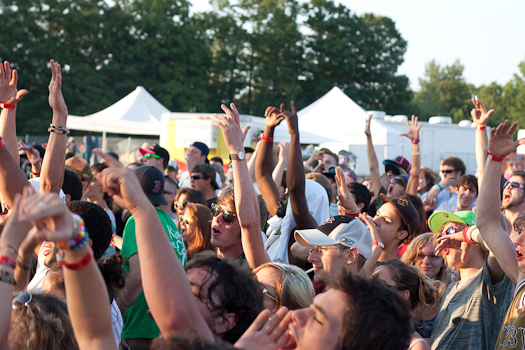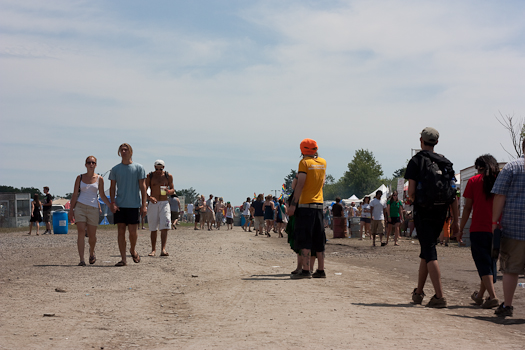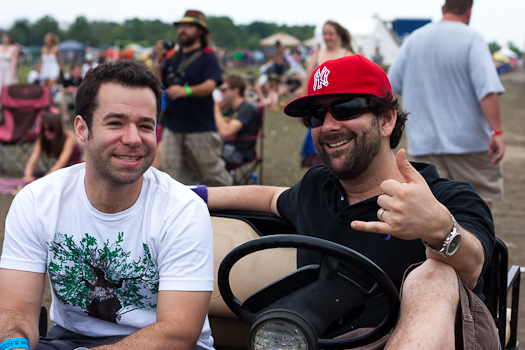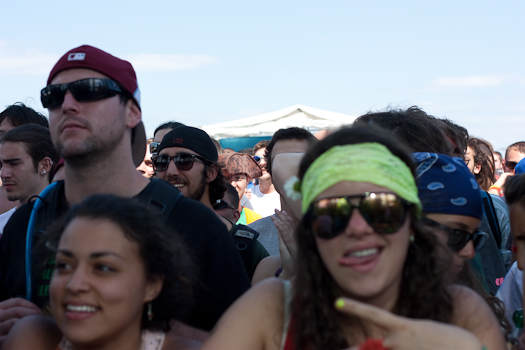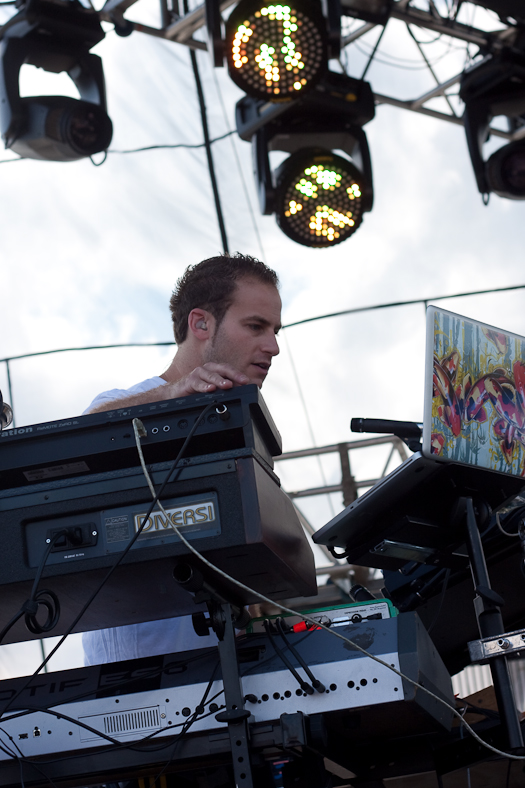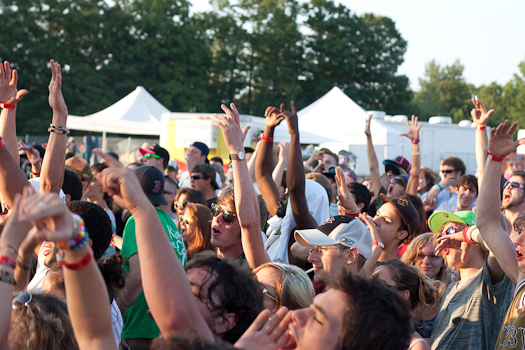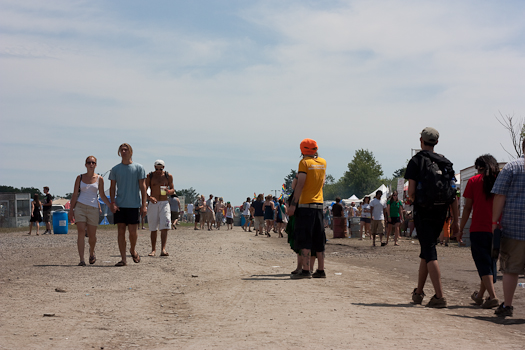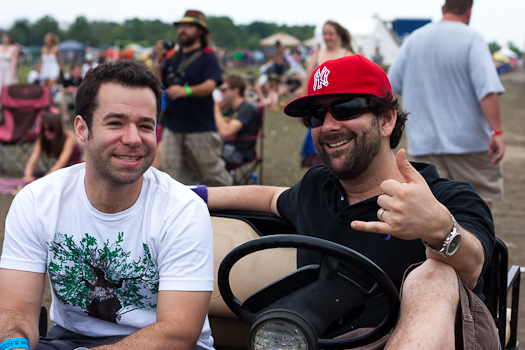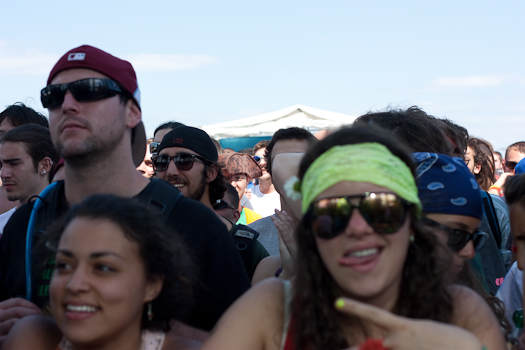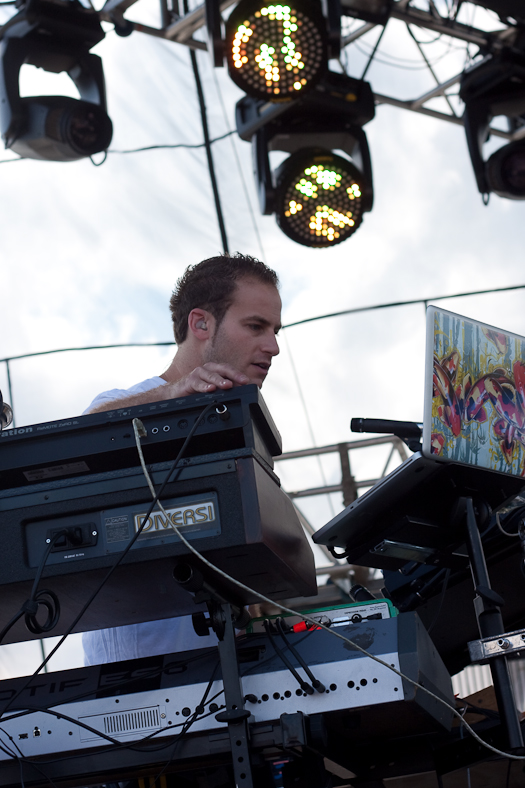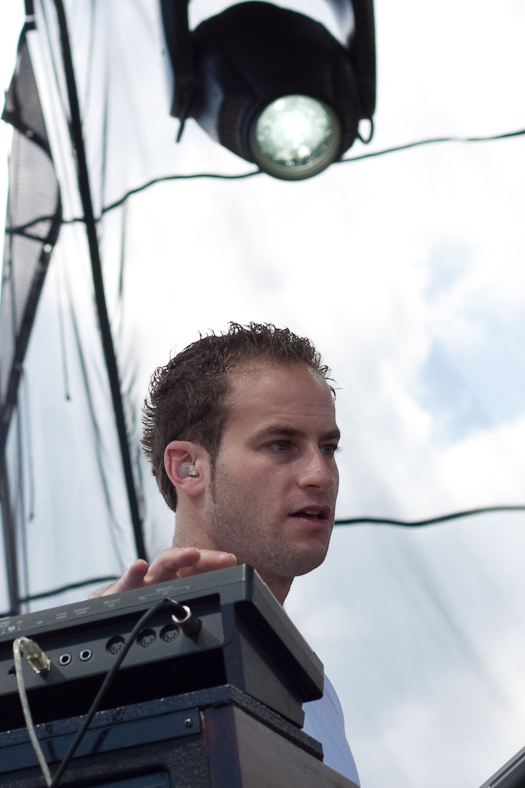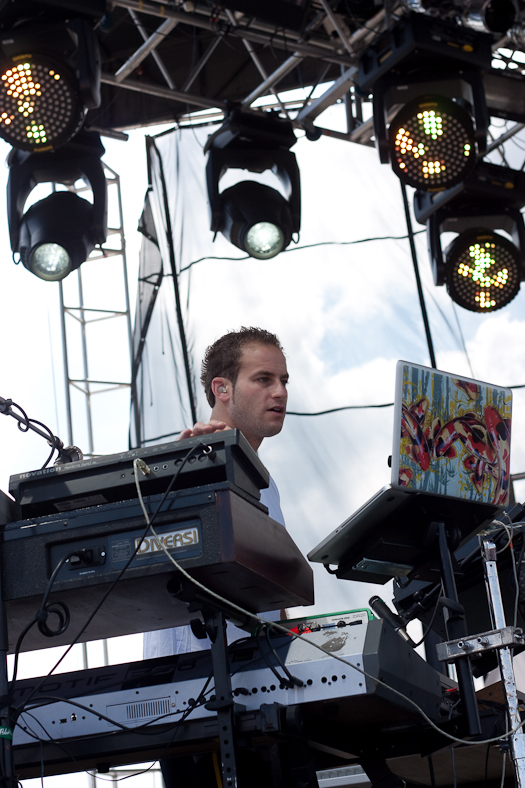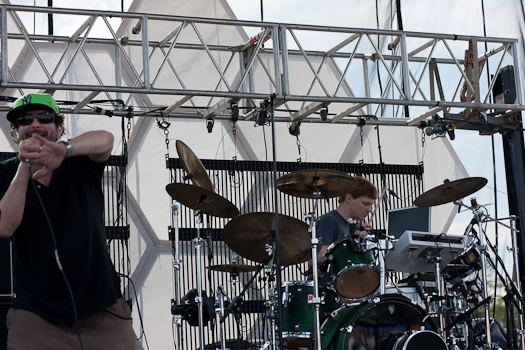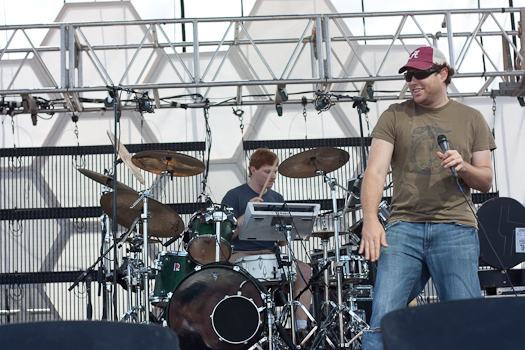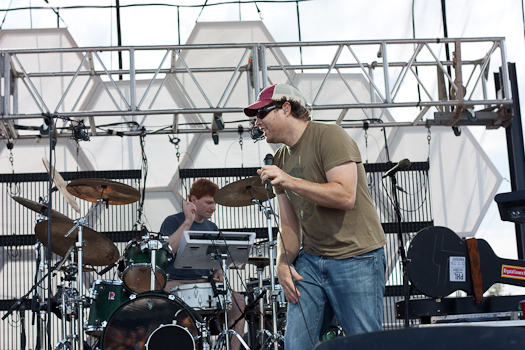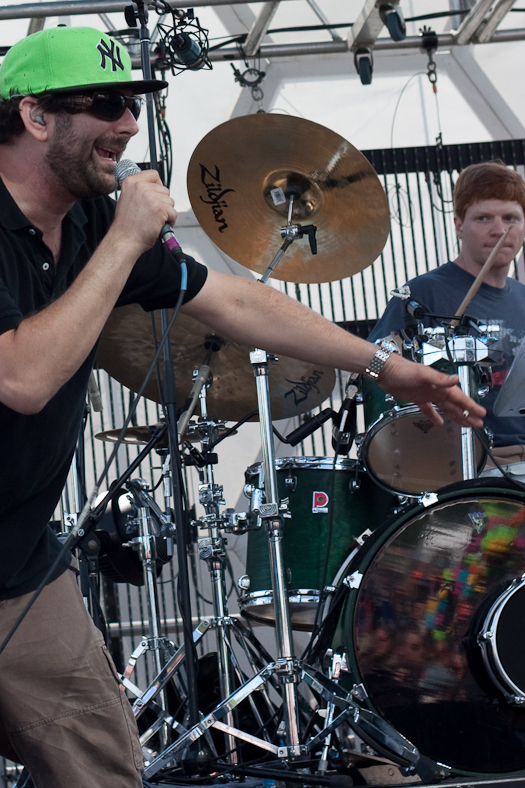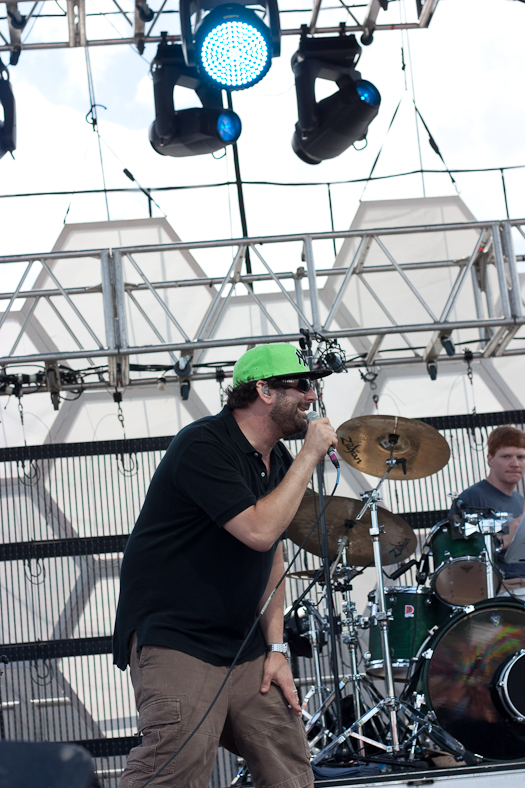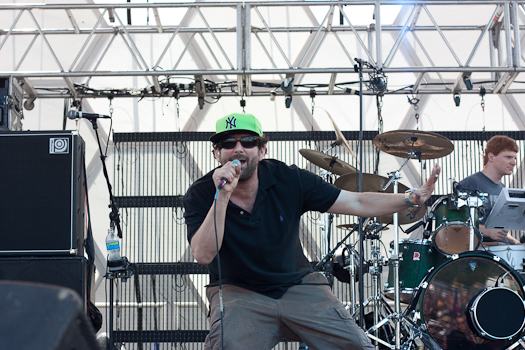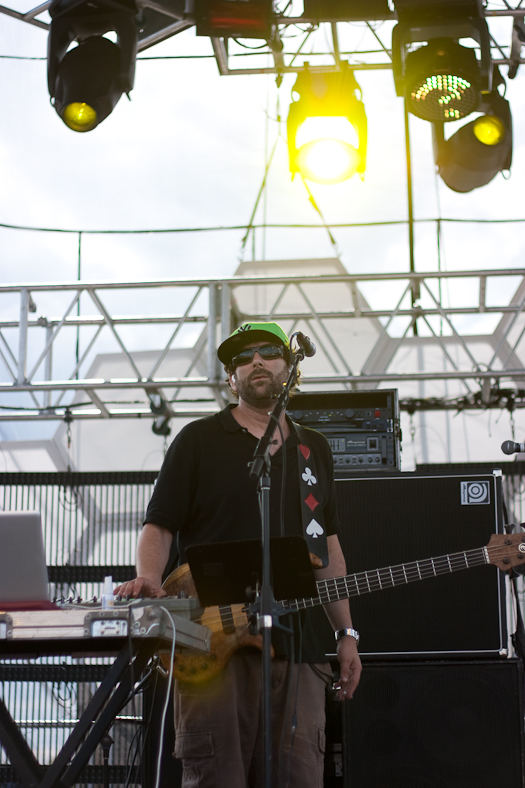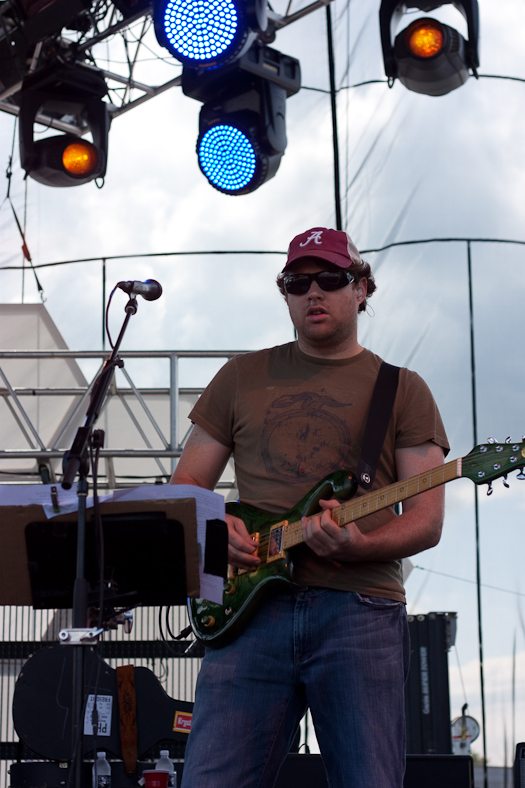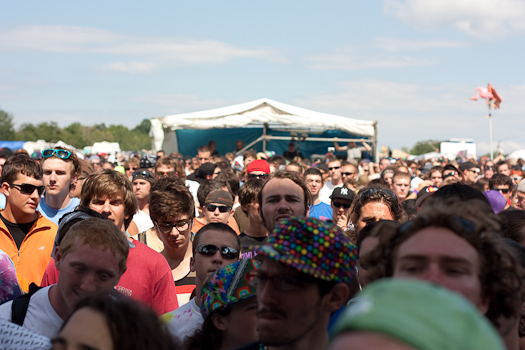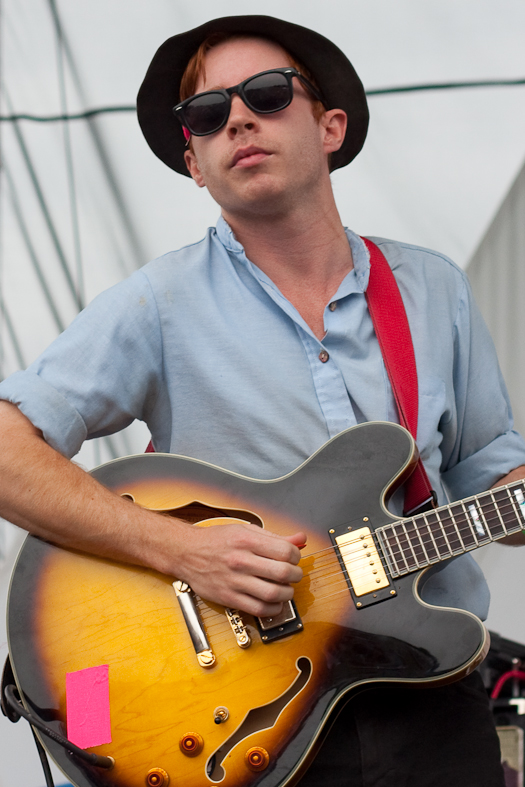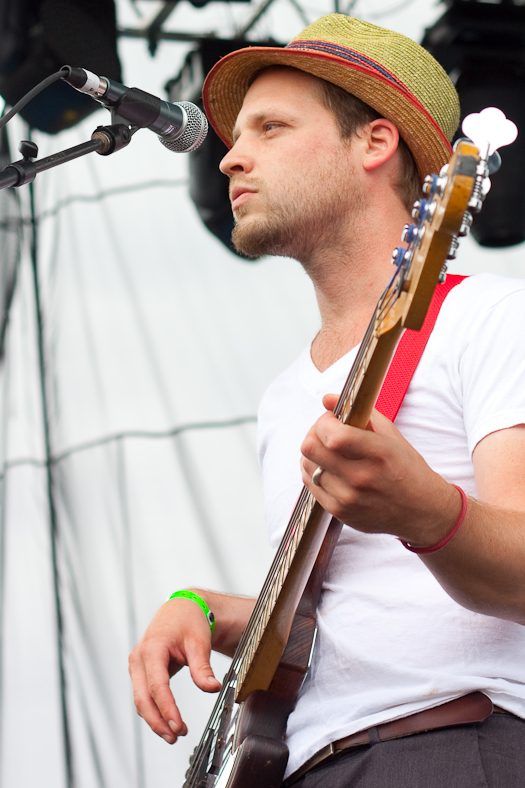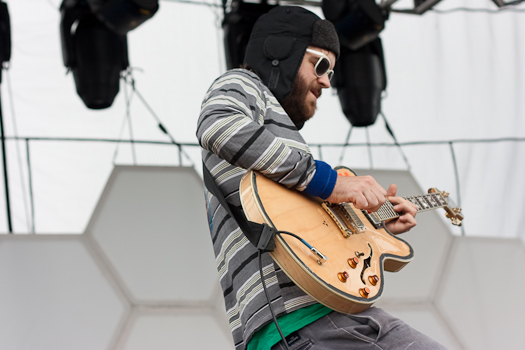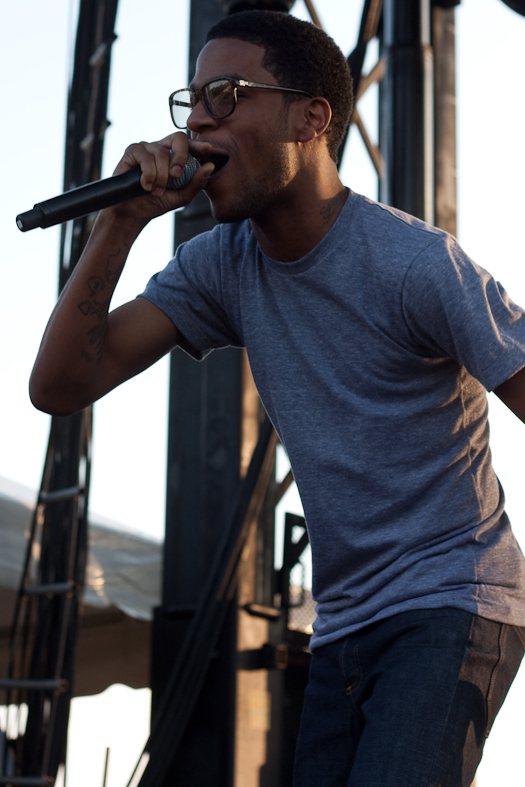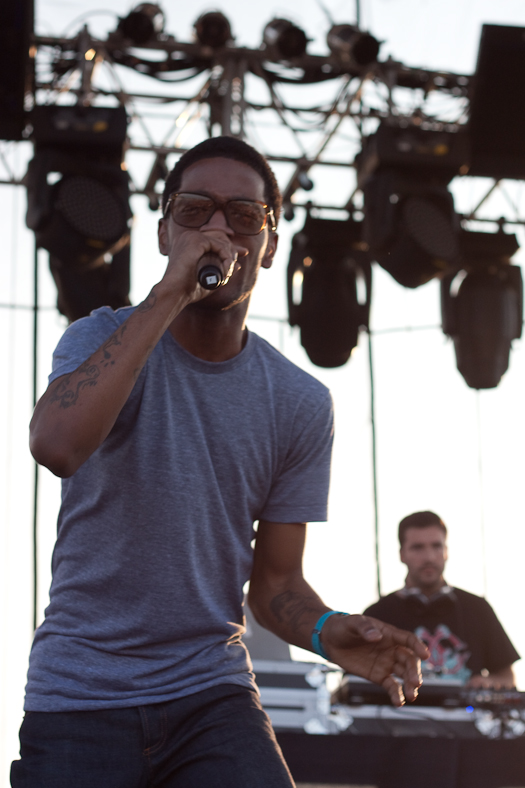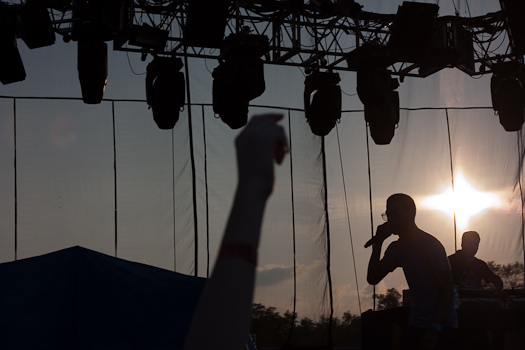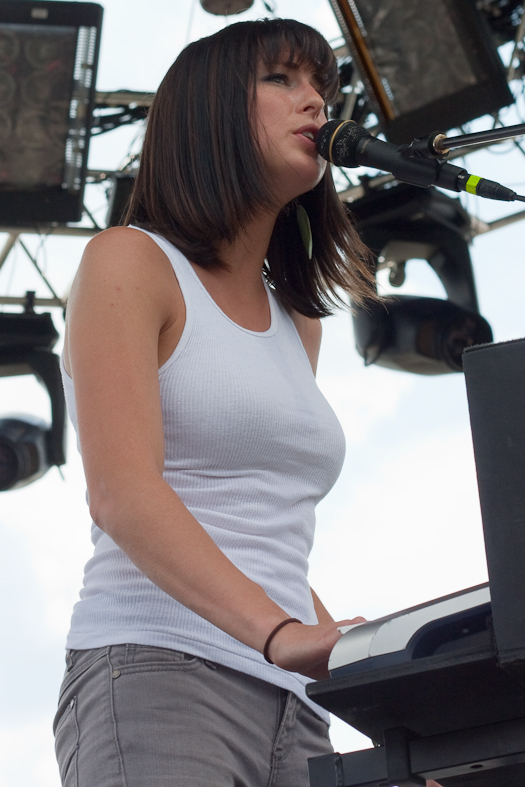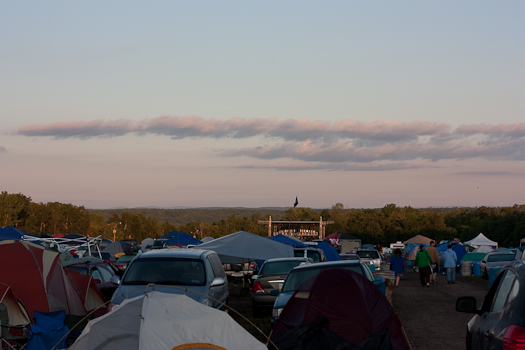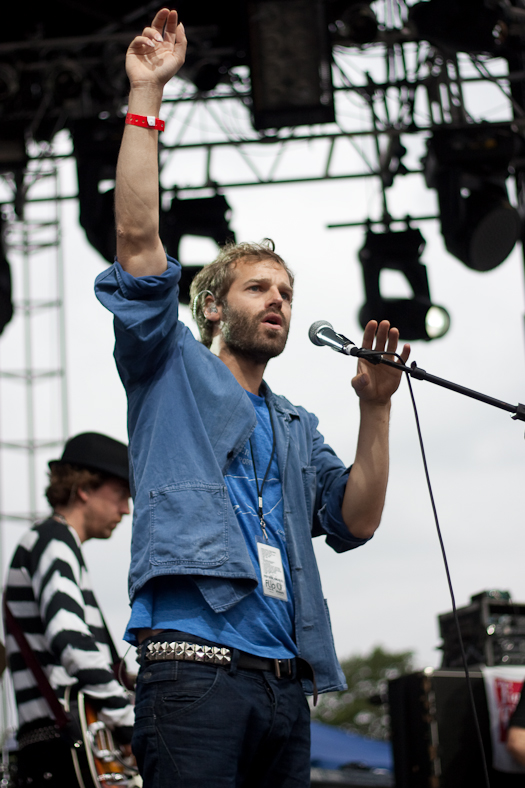 What is it that really puts Camp Bisco on the map as a hot spot in the midst of an often seemingly-inundated summer concert festival series? I mean' with Rothbury' 10'000 Lakes' Bonnaroo' All Points West' Lollapalooza' Vibes' etc. it's not as if there is a real dearth of choices for the annual camping/music festival to stoke out you and the rest of your crew. How is it that a UPenn-spawned quartet of trance-fusion prodigies can put together an eclectic lineup that straight-up owns upstate New York and the better part of the Northeast for a long weekend in the middle of July? That is exactly what my trusty photographer colleague and I sought to answer during our first Bisco venture July 16-18' 2009. We weren't exactly sure what to expect' but we were down for the cause without doubt' and we were all but certain it would be wild if nothing else. Turns out that would be quite the understatement…
For a quick history lesson' Camp Bisco just completed its 8th year and it has been hailed as one of the craziest' yet most consistently successful and entertaining festivals on the summer circuit; certainly one of the staples in the Northeast. With the Disco Biscuits headlining (you think?)' other staples of the tour generally include Sound Tribe Sector 9' Younger Brother' various Simon Posford projects' Pnuma Trio' The New Deal (took this year off)' and Orchard Lounge. In addition to other well-known' up-and-coming' and local electronic-infused acts that fit the mold' the Biscuits also look to round out the sound with some alternative options that are generally quite intriguing and entertaining. Along those lines' Camp Bisco 8 saw the likes of Chromeo' Nas & Damien Marley' Kid Cudi' and Dr. Dog added to the bill and the vibe around camp for those performers was definitely a positive one - stoked to get out of "trance-land" for at least a few hours during camp. In any case' given the predictably awesome' yet' electronic-heavy lineup' everyone was fairly certain that the top was going to blow off the proverbial tent at some point during their weekends' and' via observation' I'd venture to say that neo-hippie "dream" came true for most all of Camp Bisco 8's attendees.
When talking about the specifics and intricacies that make Camp Bisco the scene that it is' one would be doing a disservice not to discuss the setting/venue. Held at the Indian Lookout "Country Club" in Mariaville' NY (about 20 minutes outside of Albany)' the festival draws the majority of its visitors from New York State' but really has considerable reach from Maryland to Maine as far as scope goes. The grounds have played host to a number of festivals including multiple Gathering of the Vibes. To that end' suffice it to say' the Albany locals know the ins and outs of just about everything that goes on at these shows. Of the most interest on this note is how the actual event is run and monitored - by a massive gang of bikers (think Harleys' not spandex shorts). The biker mentality presents an interesting scenario and twinge to the weekend. On one hand' you can't argue that there's most certainly a more liberal zest to the air as you pass through the gates' post up your campground and get situated for your concert experience. On the other hand' we're not exactly talking about an efficiently-organized' well-oiled machine operating in the know with dialed processes. In fact' lets just say that it occurred to me on Thursday while talking to a plethora of friends stuck in 5-hour traffic lines that the best decision we made all weekend was to drive in late Wednesday night and post up at the front of the line for a while before the gates opened (keep that one on the DL). Frustration does not even begin to describe it. But' even though you'll undoubtedly be banging your head against the steering wheel on the way in' heed this one warning: Don't F@$k With The Bikers!
To continue on the topic of the venue' once inside' the battle is far from over. Knowing that western New York/New England had seen a run of considerably-intense thunderstorms on about 95% of days this summer' the search for high ground is/was a critical one. Keep in mind while these studious entrepreneurs herd you into the camp grounds' they're probably not all that concerned that they're posting you up in swamp-central once the rains pour in. In the interest of self-preservation' know that you are on your own - claim whatever you have to' just don't fall into the trap. Too close to Shakedown and you probably lose everything you don't lock/monitor all weekend. Post up in low land and you'll be swimming out of the murky abyss for days. With 3 stages overall (Main Stage' Tent' and Hill Stage)' prime position is basically on high ground a couple-hundred feet off of Shakedown in between all 3 stages. Location' location' location - easily one of the most important decisions you'll make all weekend.
I'd also be remised if I didn't comment' at least briefly' on the general clientele that you'll find at Camp Bisco. Talk to a "Phan" and you'll probably get a similar type of response to the one I got: "The Bisco scene is just not for me man. A bunch of youngans experimenting with their limits - It's just not the scene I strive for." True - the scene does border on the younger side of things (heavy 19-24 age contingent) and you're bound to see a ton of pupils' I mean people' of all shapes and sizes' but to ignore the trance-based angle of progression of jam music based on an arbitrary and' in all likelihood hypocritical' argument really is somewhat ignorant. The fact is' this music is cutting-edge and highly-creative to say the least' and these "kids" know what they're talking about once you really get down to it (you may just have to talk to them before the rave tent gets going).
And' finally' on to the music:

Thursday' July 16th
Thursday got off to a later start with everyone arriving' but there was plenty going on to keep everyone entertained. Our day kicked off with Phantogram at 3:30pm on the Main Stage. This local (Saratoga Springs) down-tempo duo had a tough slot to start off in' with tents still going up all over the place' but they made it happen. Guitarist Josh Carter put some Coldplay-esque riffs over some beats' and Sarah Barthel was as talented as she was easy on the eyes. All-in-all' a good show-starter.
4:30pm saw us trek over to Beautiful Small Machines. An interesting approach' they sounded to me almost like a beat-infused Cranberries - rock guitar blended with country vocal overtones behind a house beat - kinda confusing actually. As it turned out there was next to nobody there for the performance - must have been pre-show karma dance-circle time or something…
5:00pm - pretty much right on cue' a massive thunderstorm rolled through and quickly turned the entire place into what resembled a battlefield in Vietnam. Think Forrest Gump with the rain coming in sideways - totally insane and that whole concept of camping location suddenly clicked for all those left out not-too-dry.
5:45pm - the rains finally subsided and left a pretty sorry sight in the aftermath that would sort of characterize the rest of the weekend to a degree. I mean' the place seriously looked like a Vietnam battleground in areas - mud and ditches everywhere and legitimate marshes in the place of rightfully-abandoned campsites. We ventured over to see Dr. Fameus which was the first real "rave" act to throw down in the "rave" tent (aka tentstage). Fameus is the side project of Biscuits' drummer Allen Aucoin. A solo act' Aucoin threw down incredibly-technical beats and riffs over trance-y bass lines - very impressive. The crowd definitely turned out in greater force for this one and it seemed like the first real "trendy" show of the fest so to speak.
6:30pm - Kid Cudi kicked off the hip-hop slant to Bisco followed by Asher Roth. The hip-hop presence at this years' Bisco was very prominent' and in all honesty' came off as a bit of an awkward interplay. The scene was clearly dominated by trance-heads' so the hip-hop acts didn't necessarily have much clout behind them nor the real substance to back it up. Personally' to a degree I feel like if you've heard the single and maybe caught the video' you've pretty much seen the show. That said' there clearly was some entertainment value to all of it. Let's just say the crowd was a bit different than the typical Cudi audiences of recent past.
A quick regroup and then 9pm kicked off the first of six Biscuits sets throughout the weekend' and it was an impressive one. Highlights included EPIC versions of "Morph Dusseldorf" and "Digital Buddah" as well as the light show' which was totally off the hook. Clearly kicking off the trance of the fest with authority' the first set' while just slightly off on the intricacy side of things' was a loud statement made by the band responsible for the festival.