Shows
Rothbury 2009
July 2-5, 2009
at a farm in Rothbury' MI
by Garret K. Woodward
|
photography by Andrew Wyatt (warning: somewhat NSFW)
July 17, 2009
page 1 of 2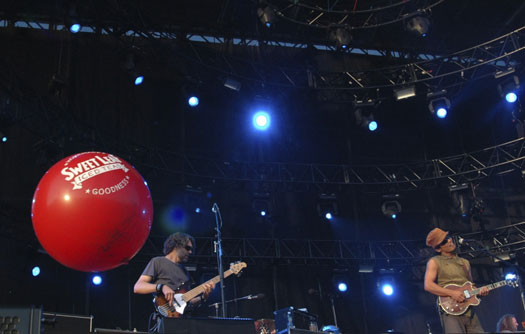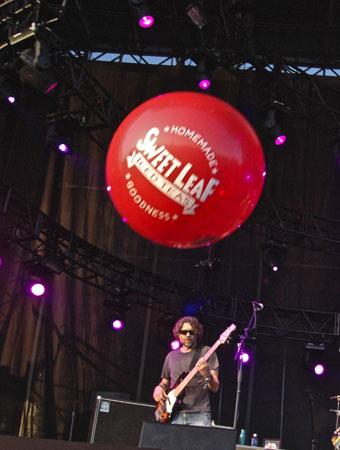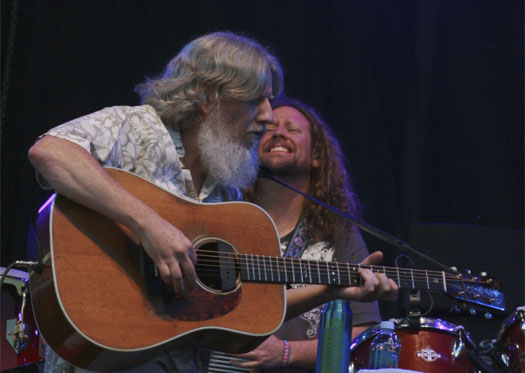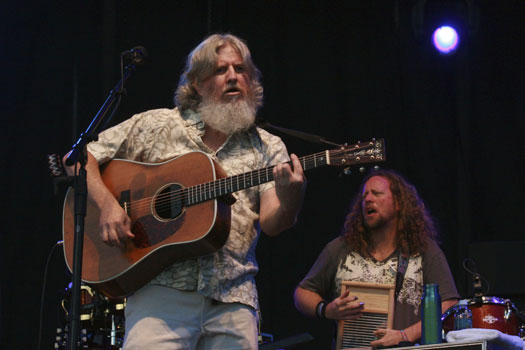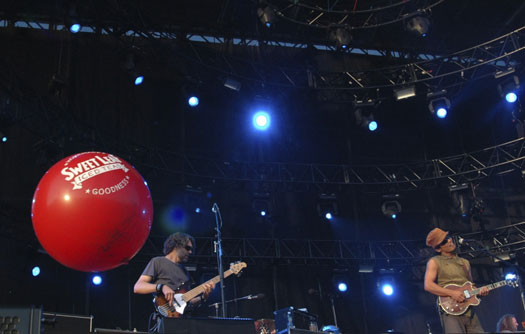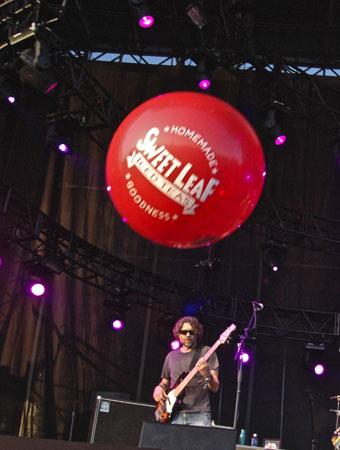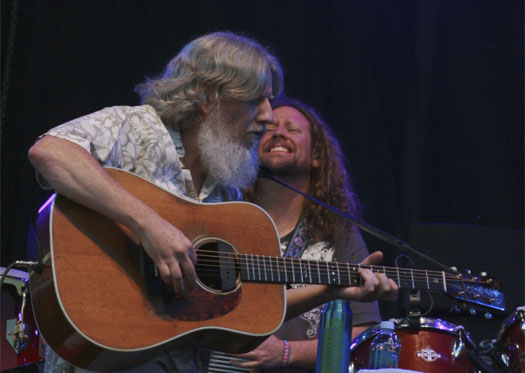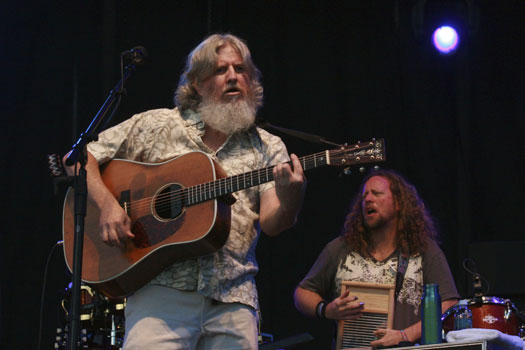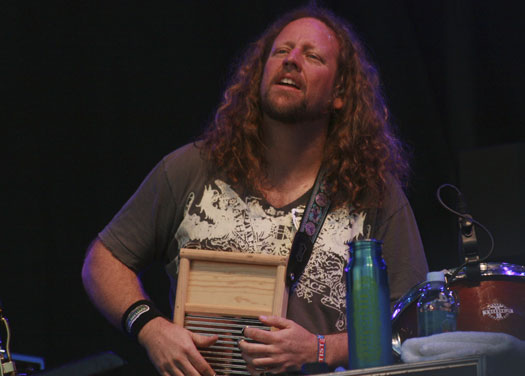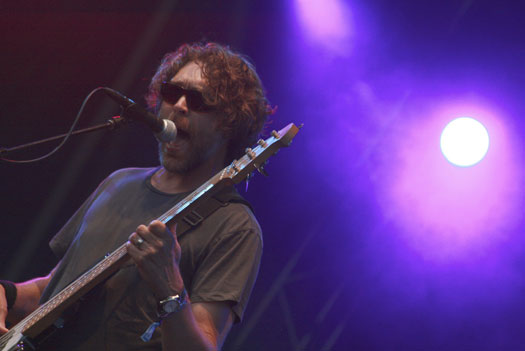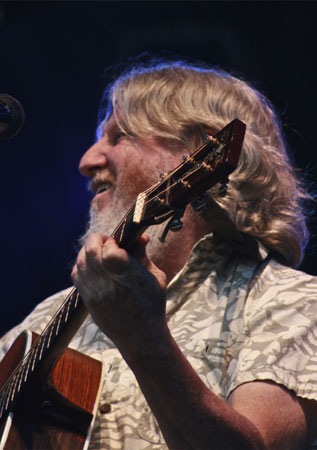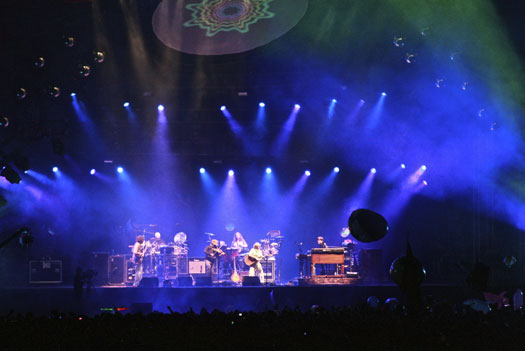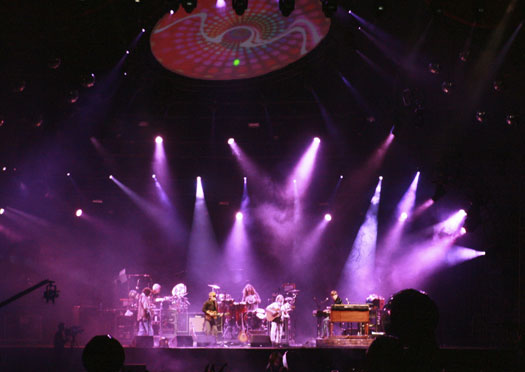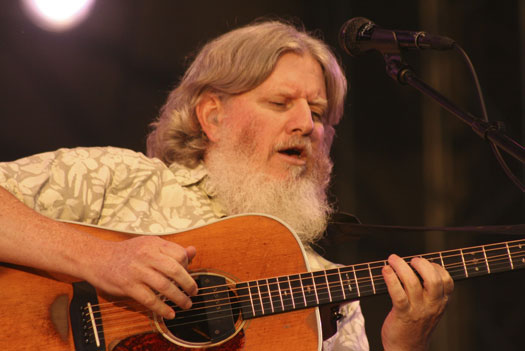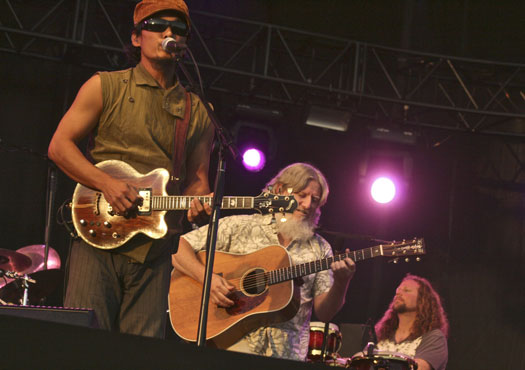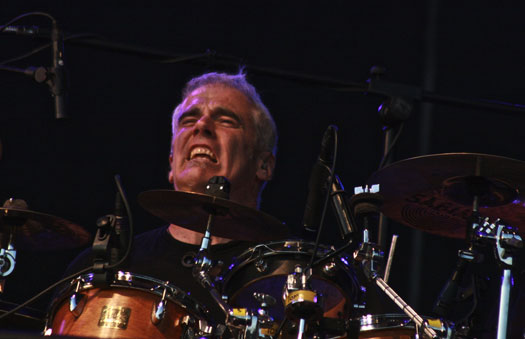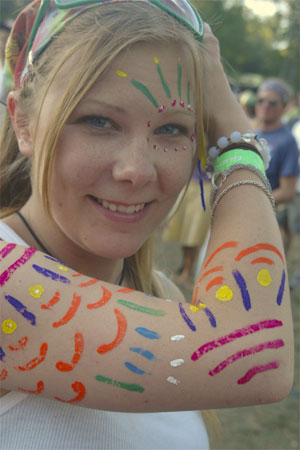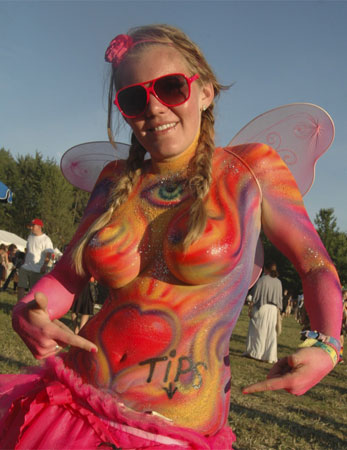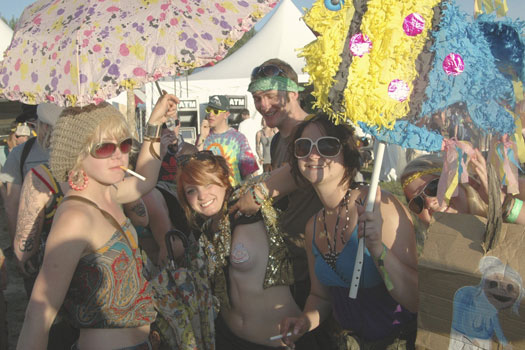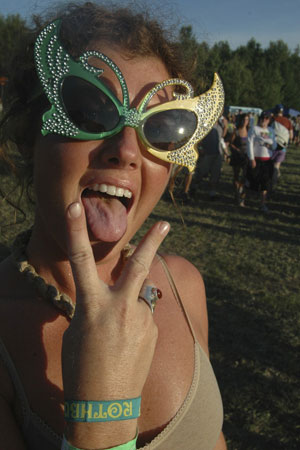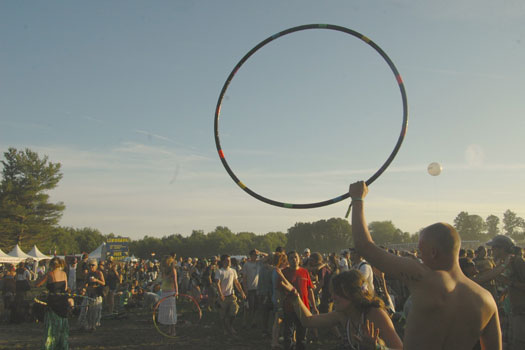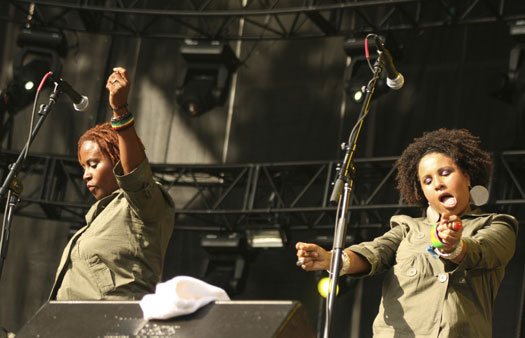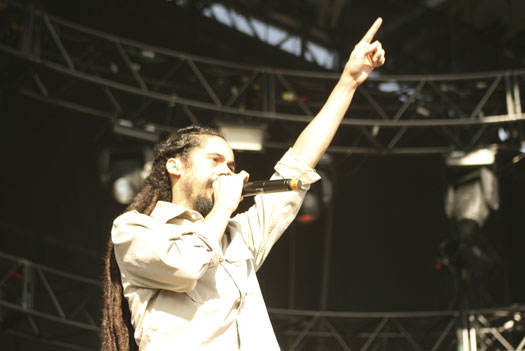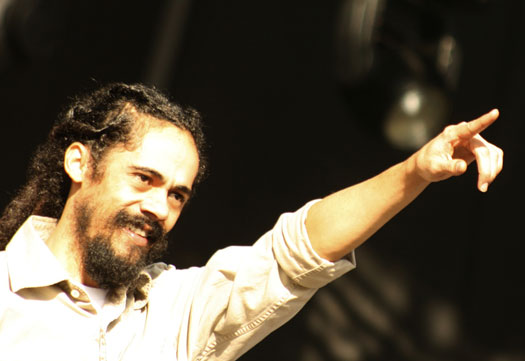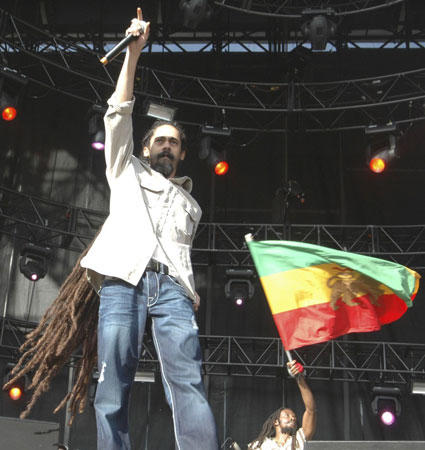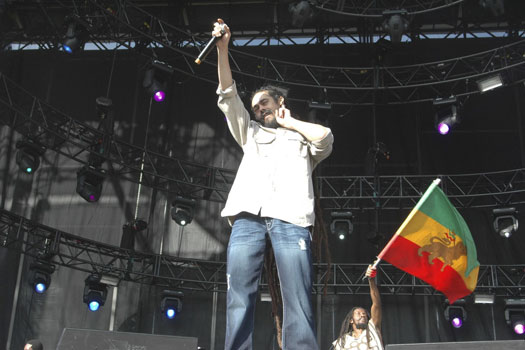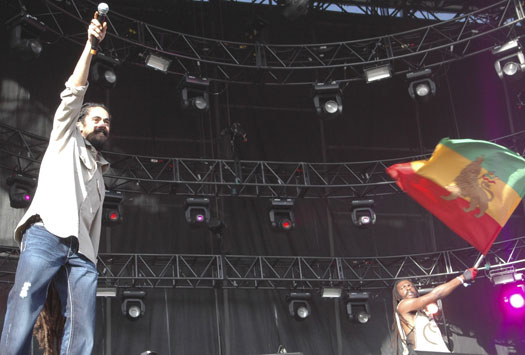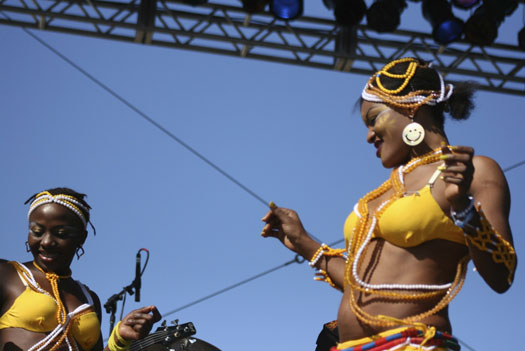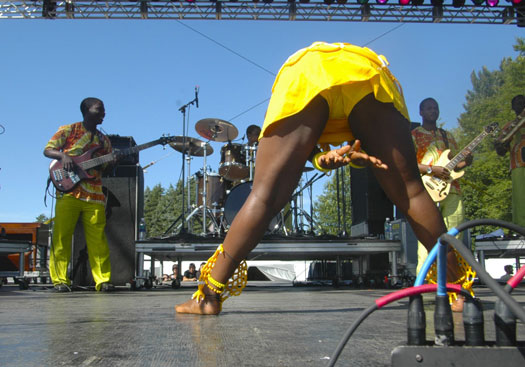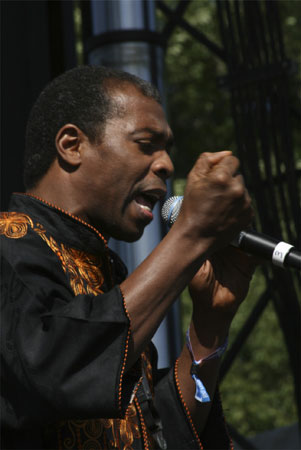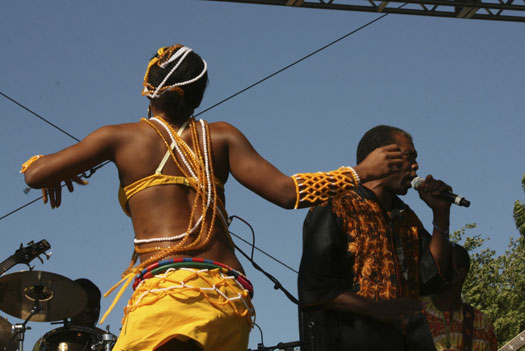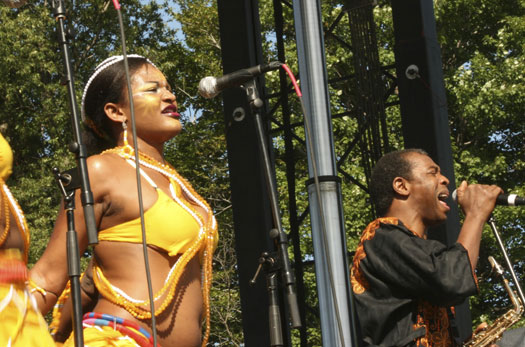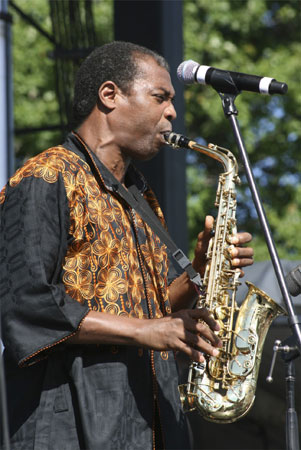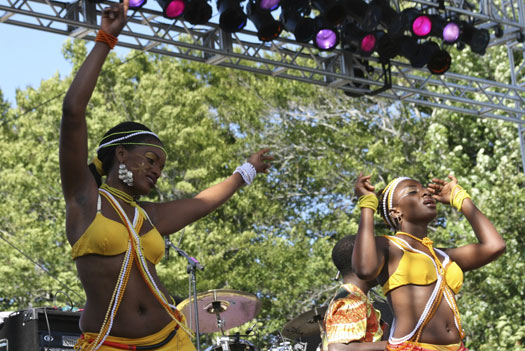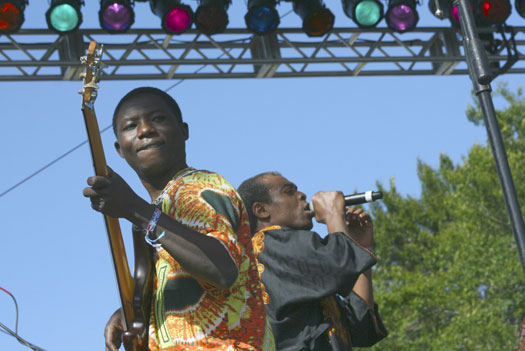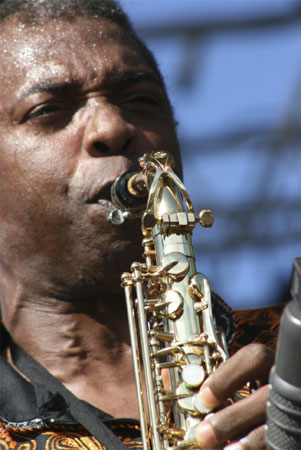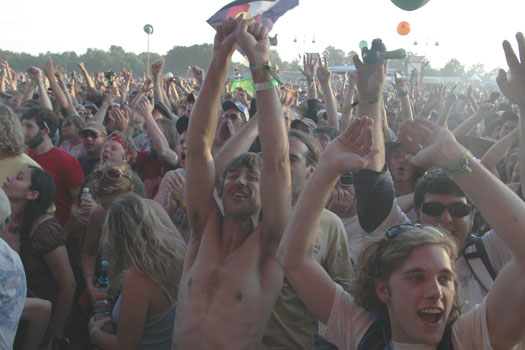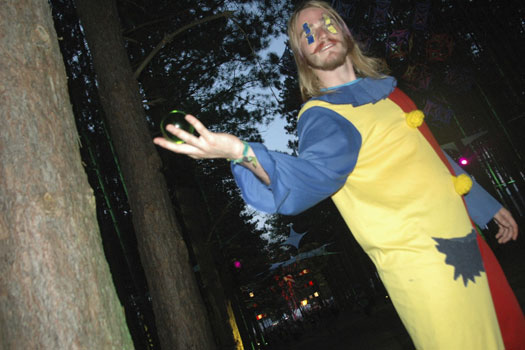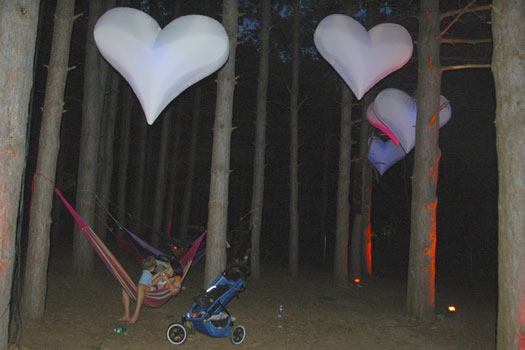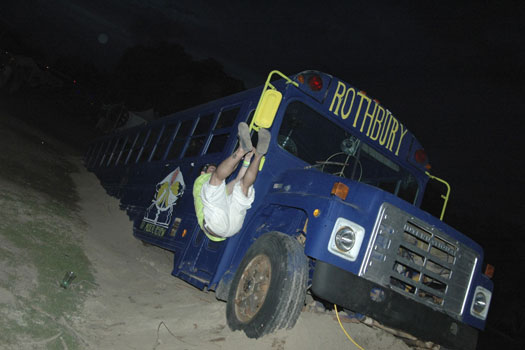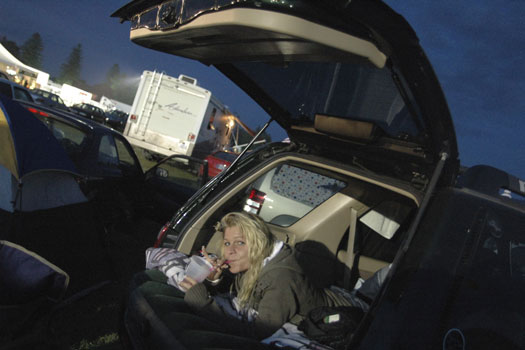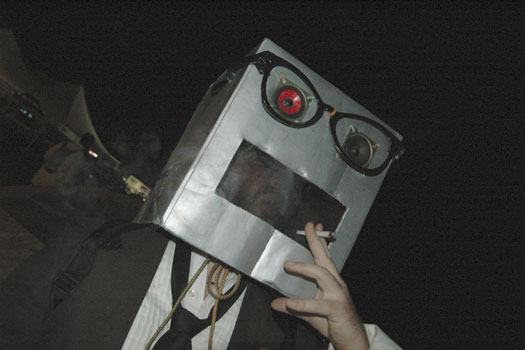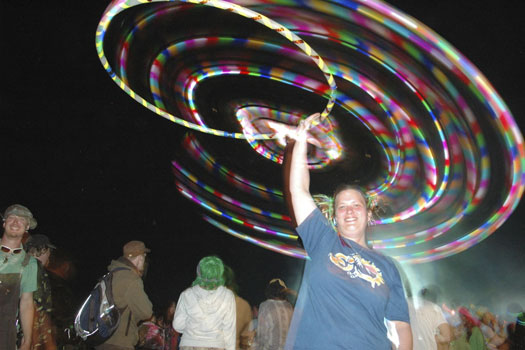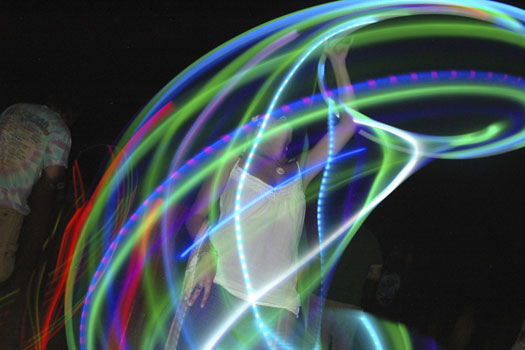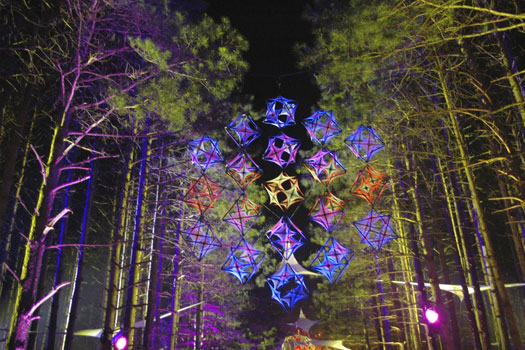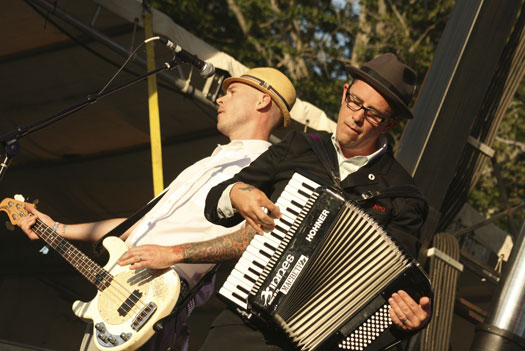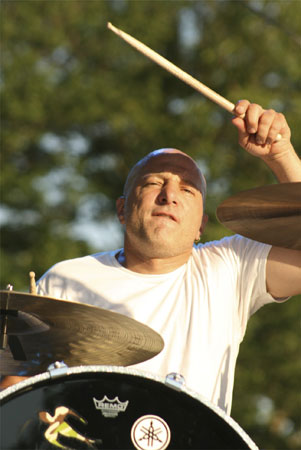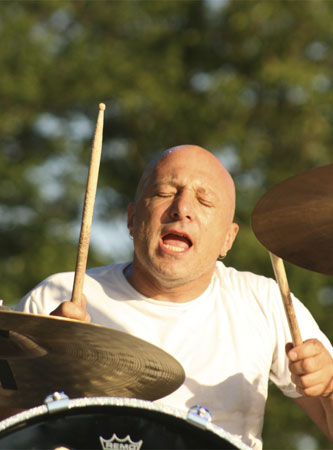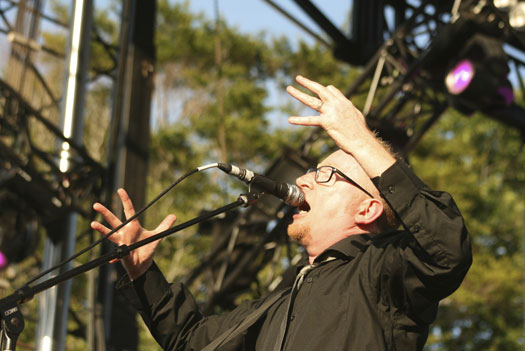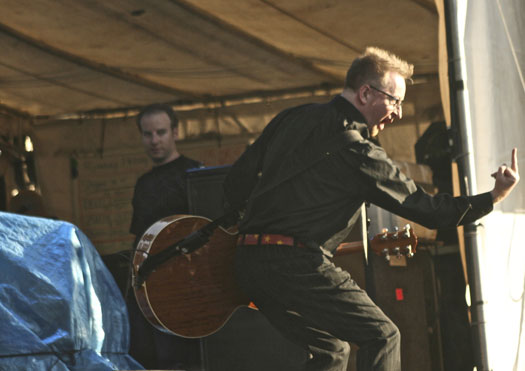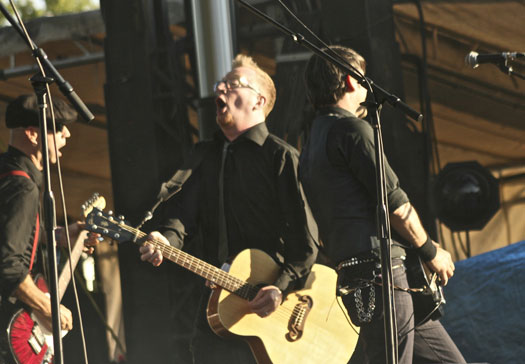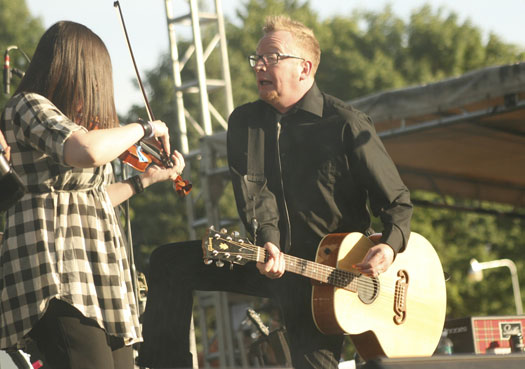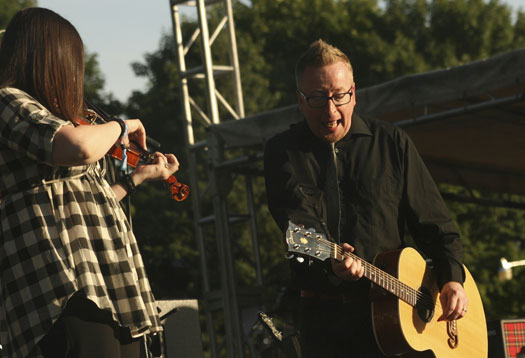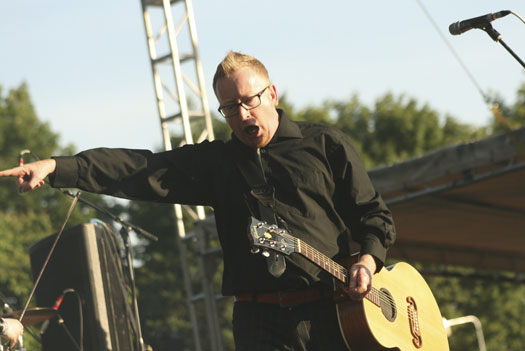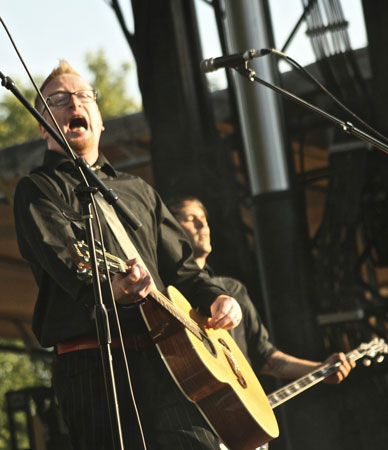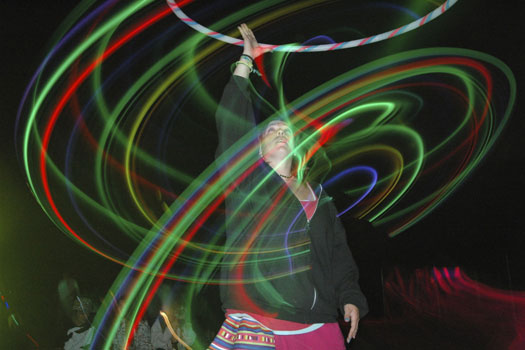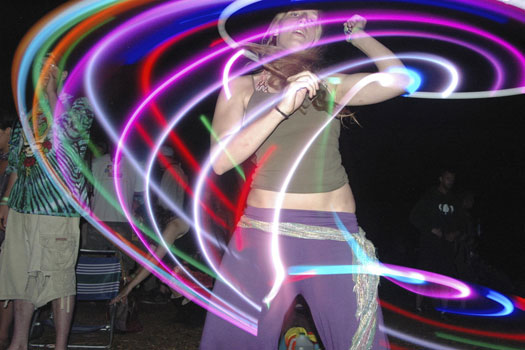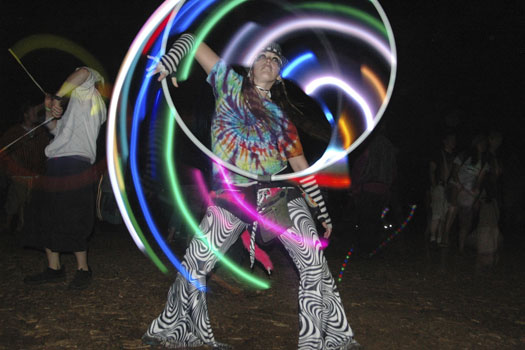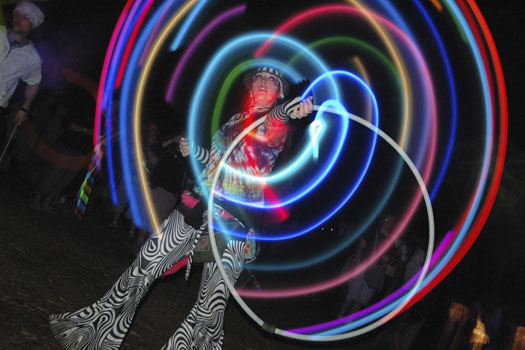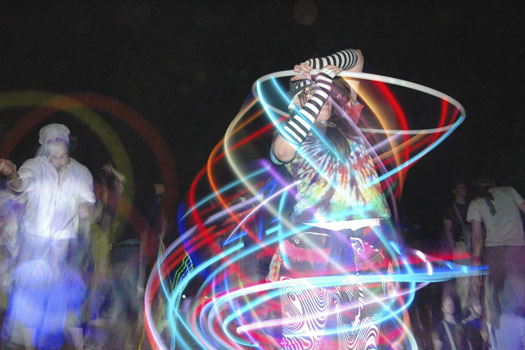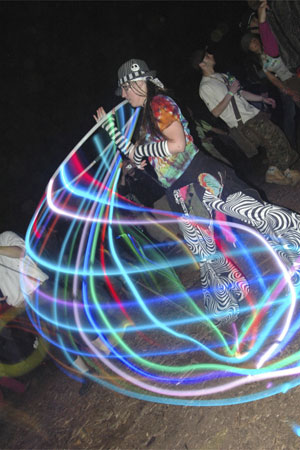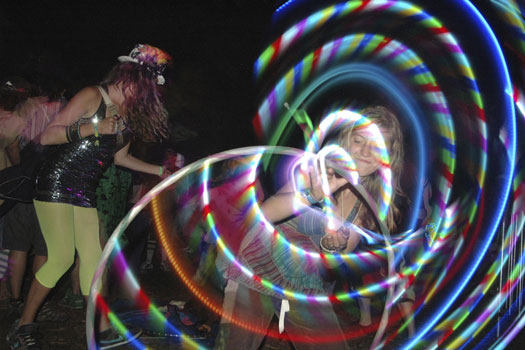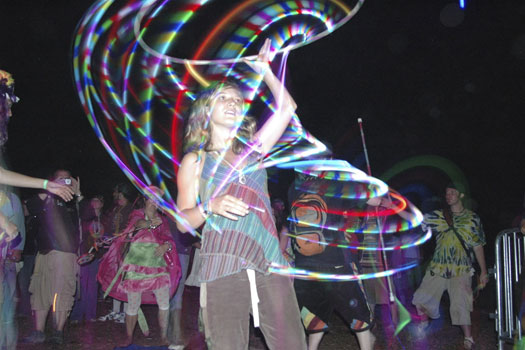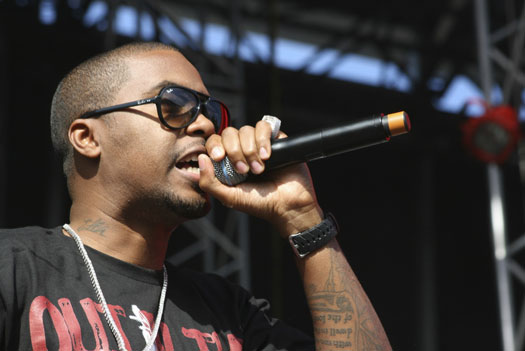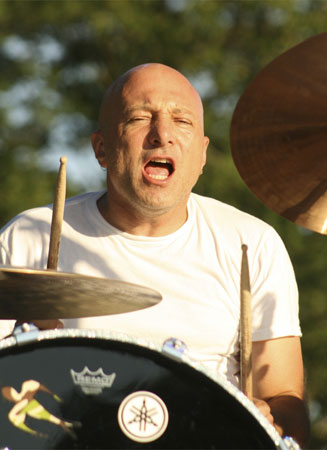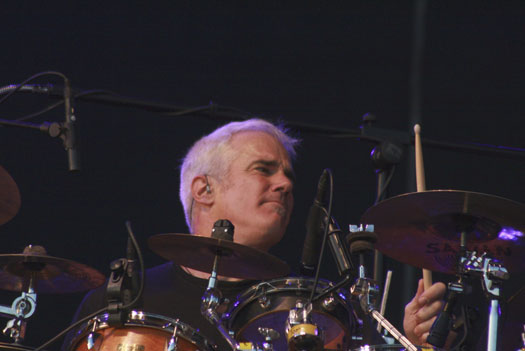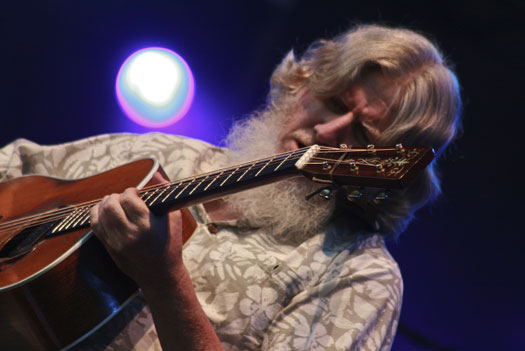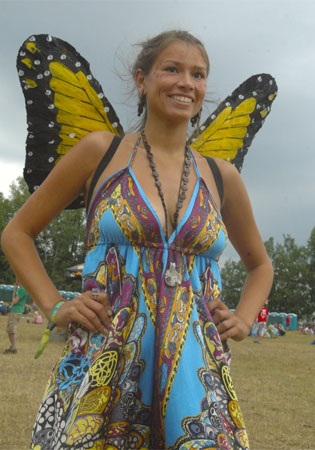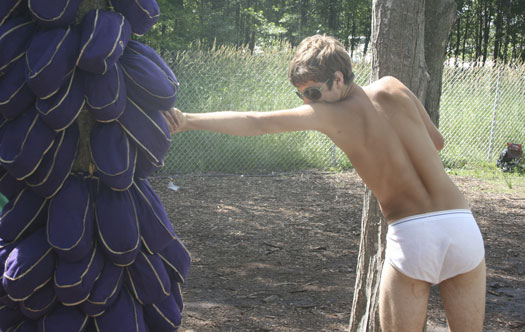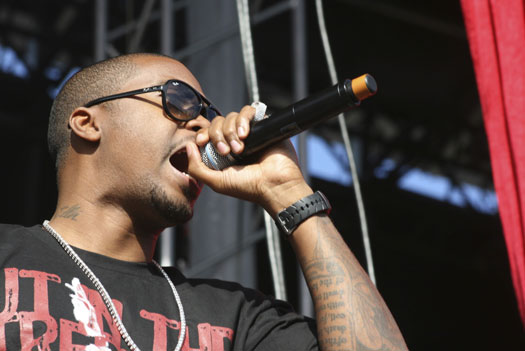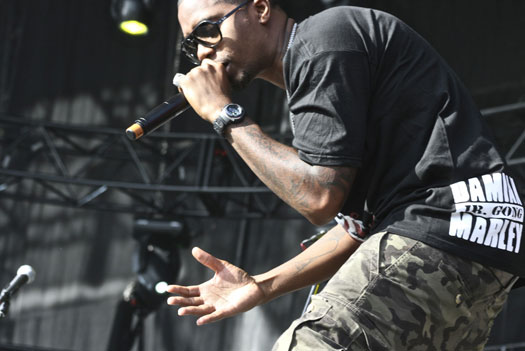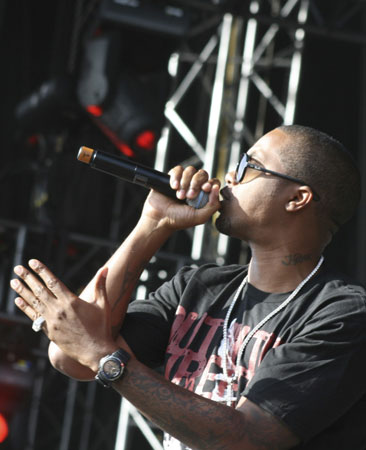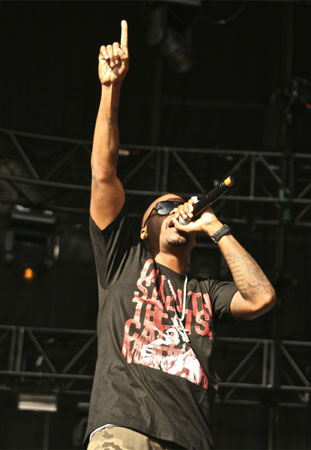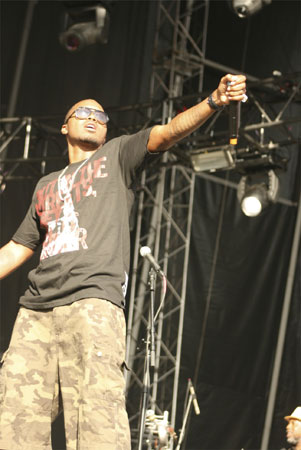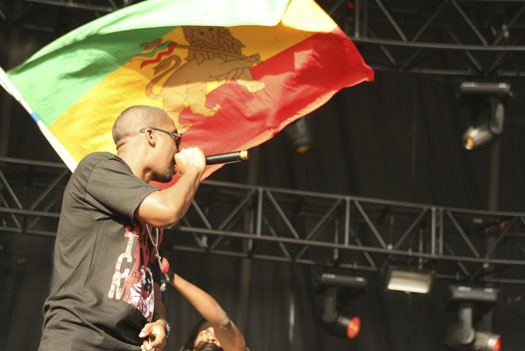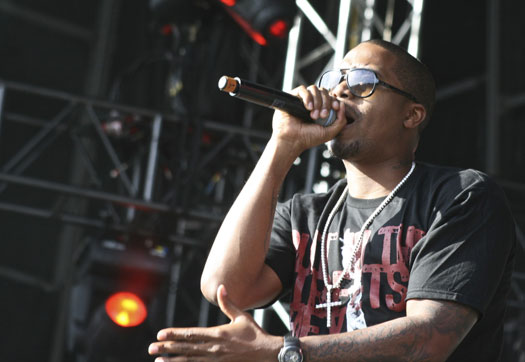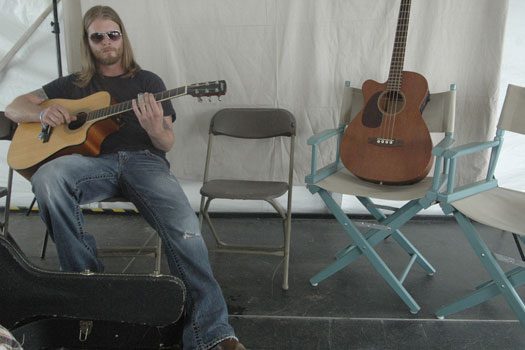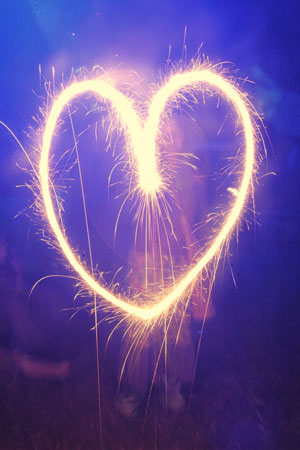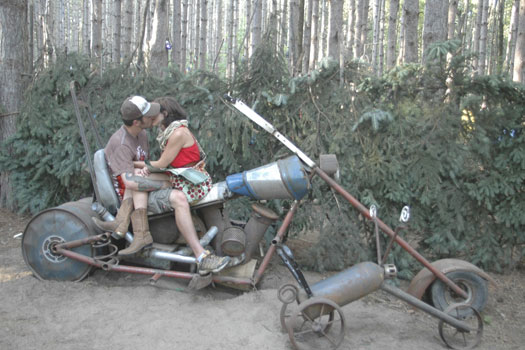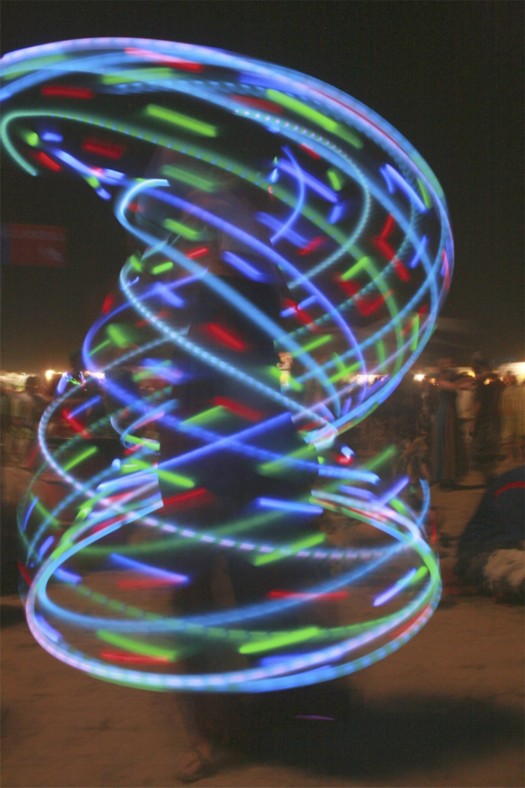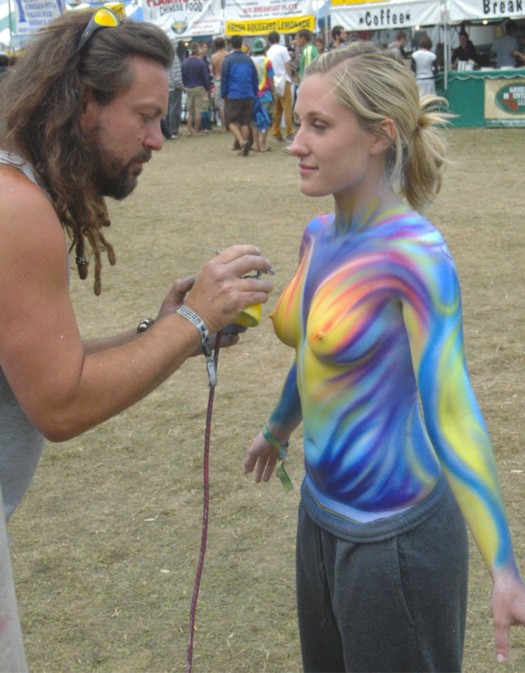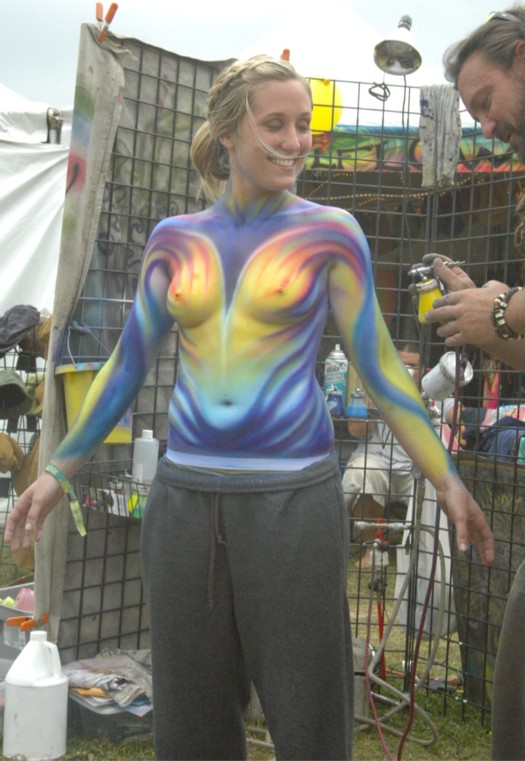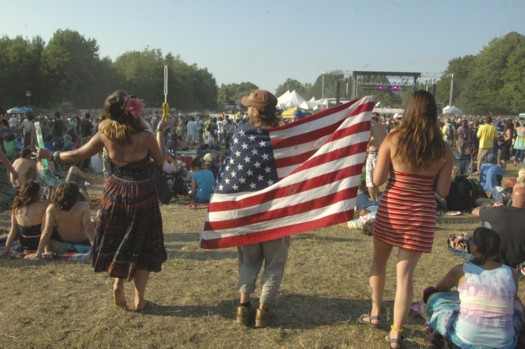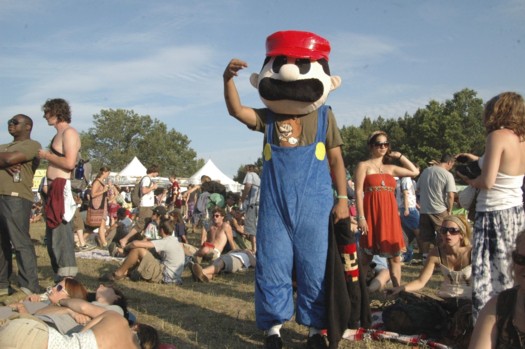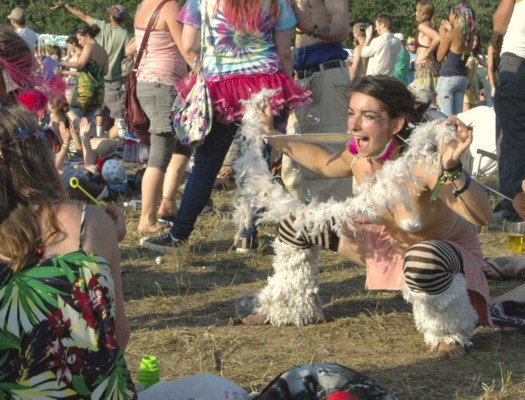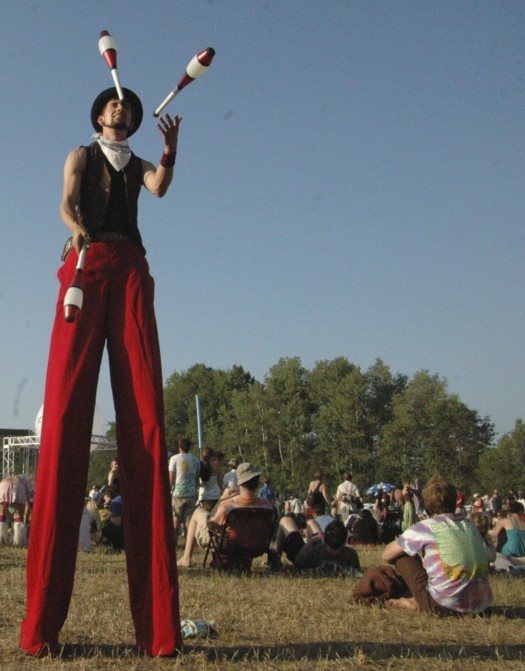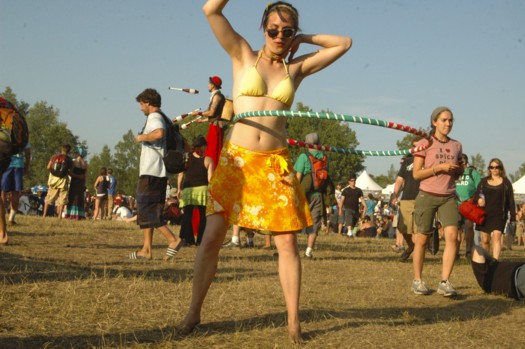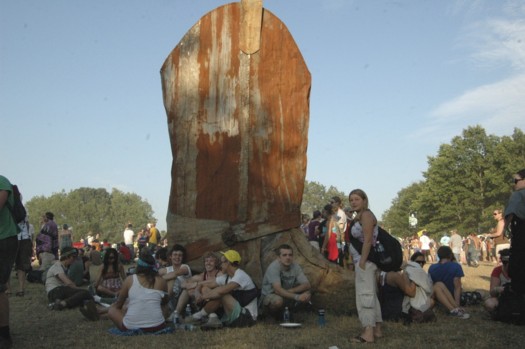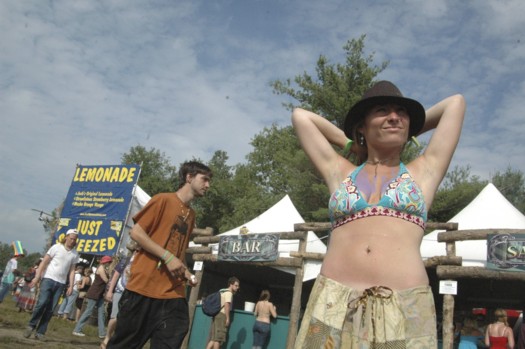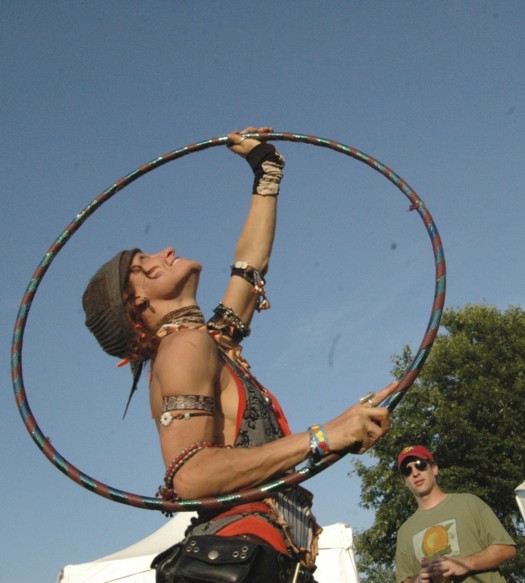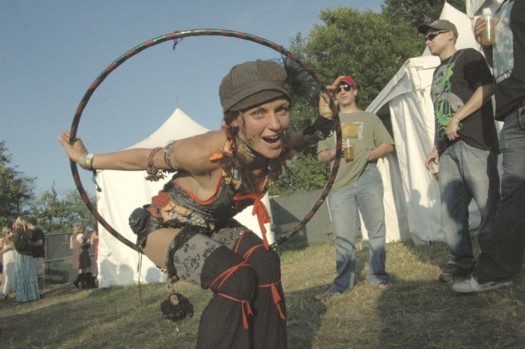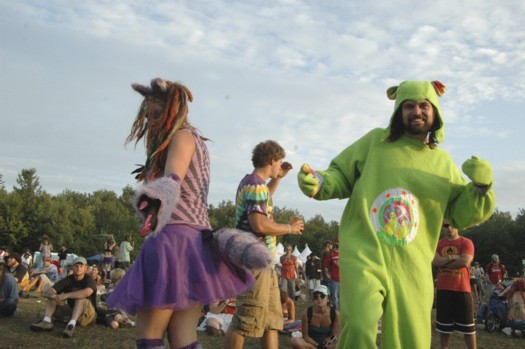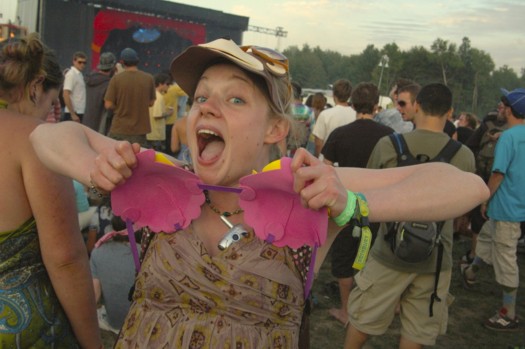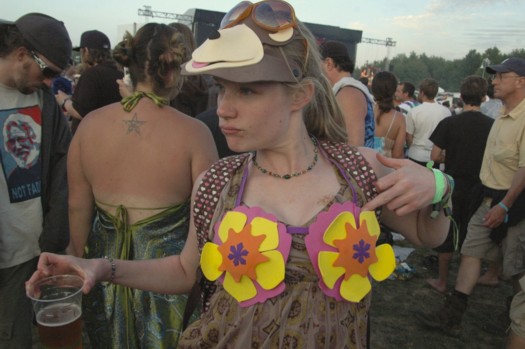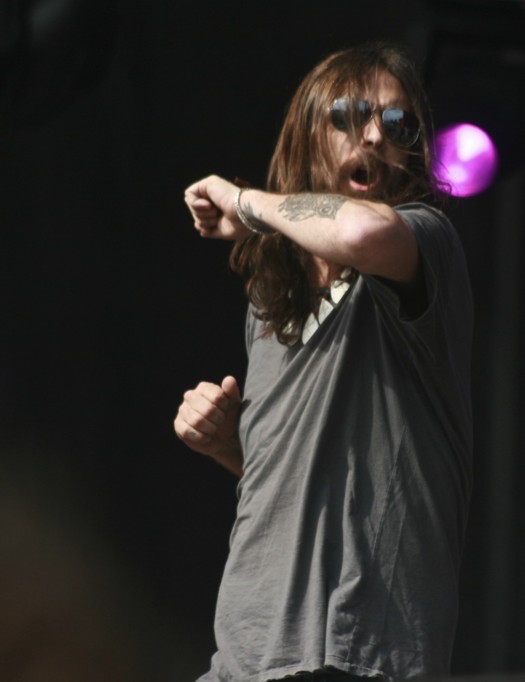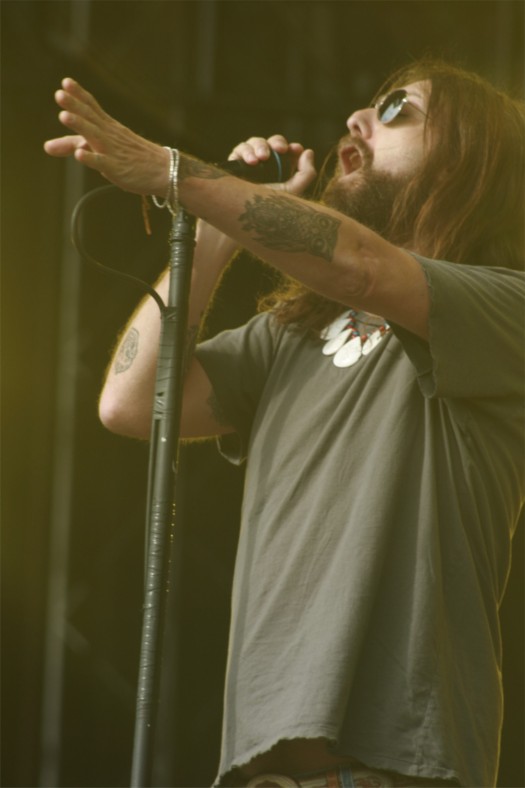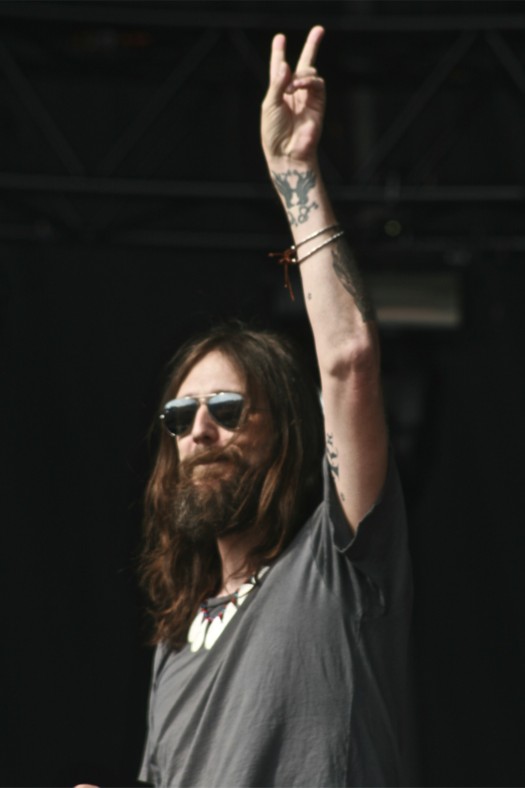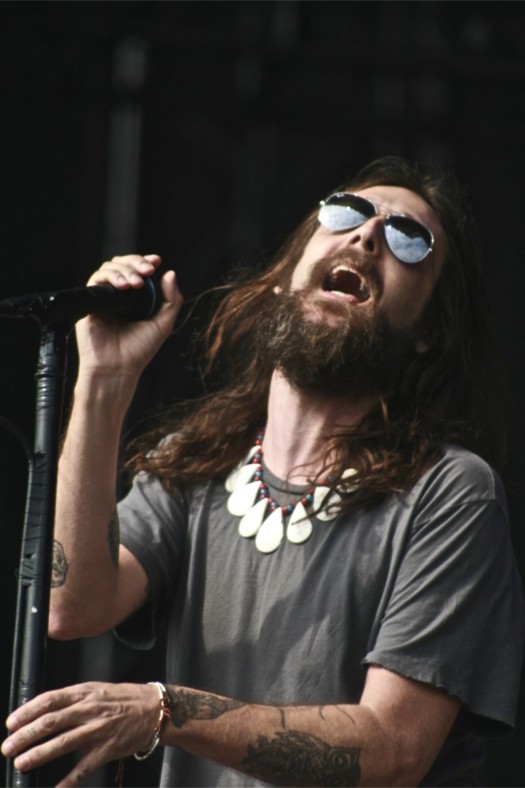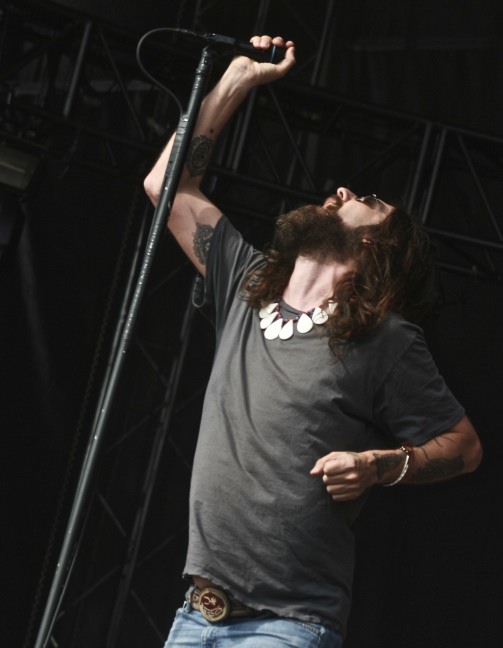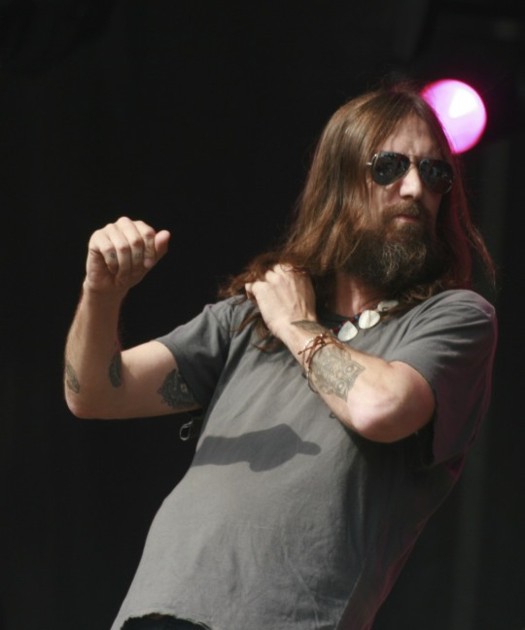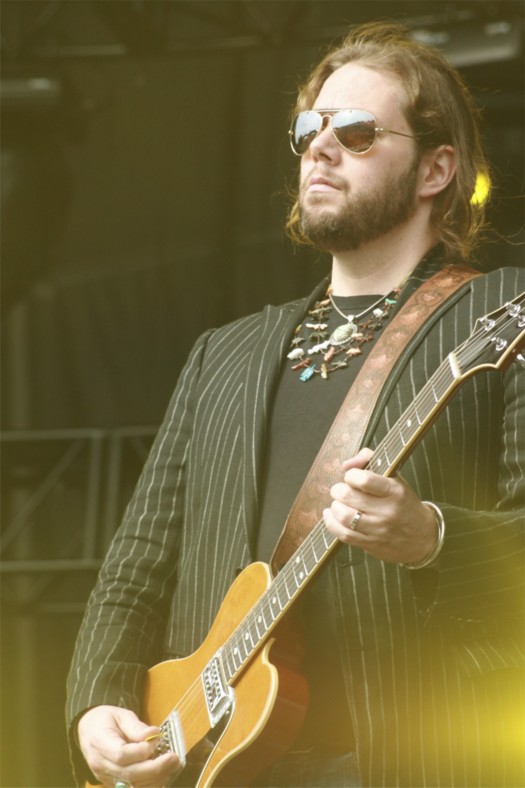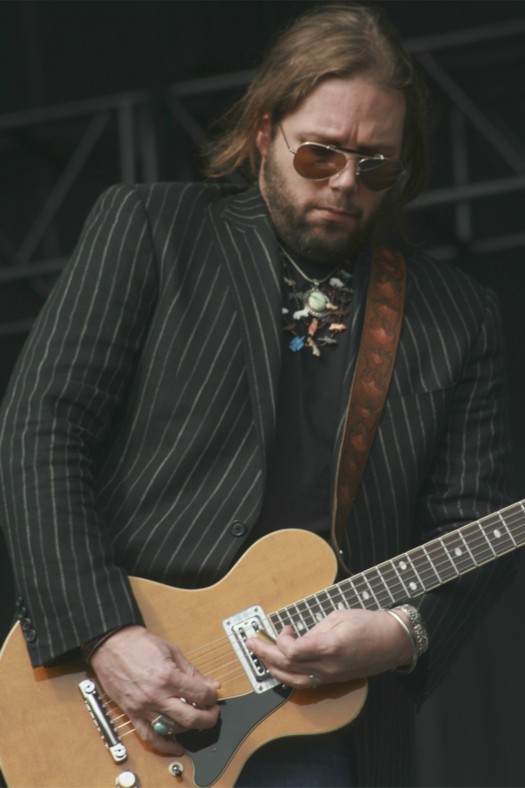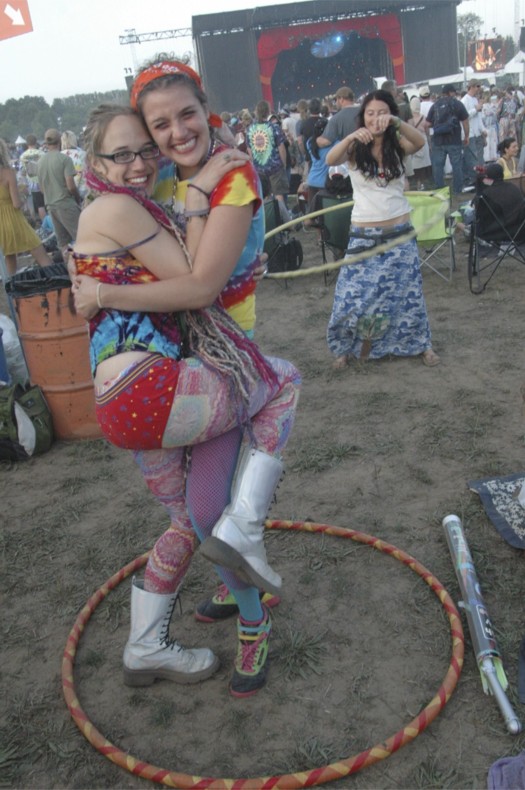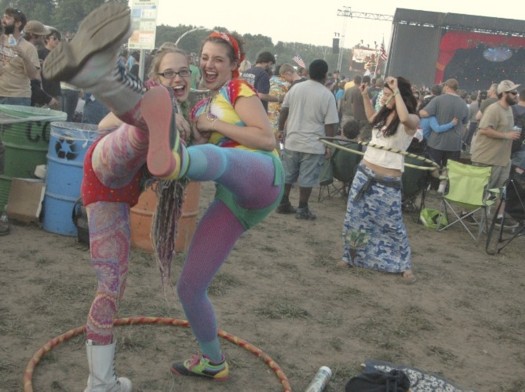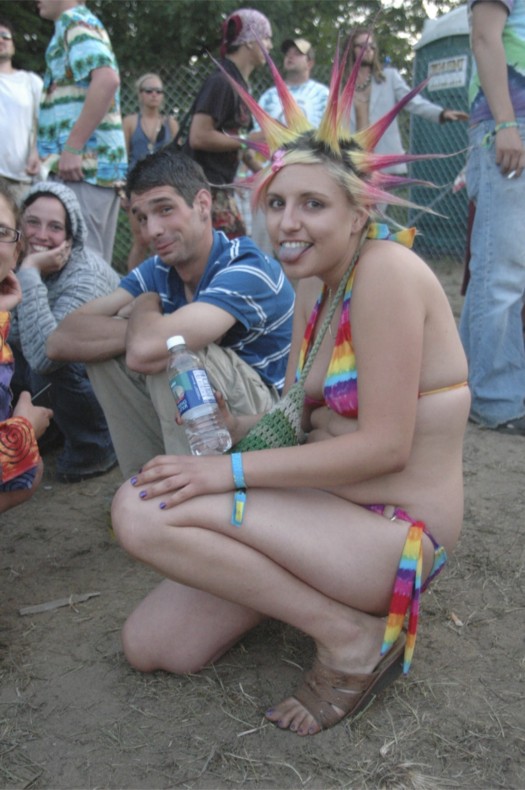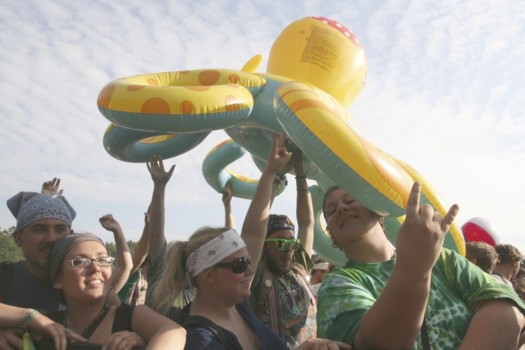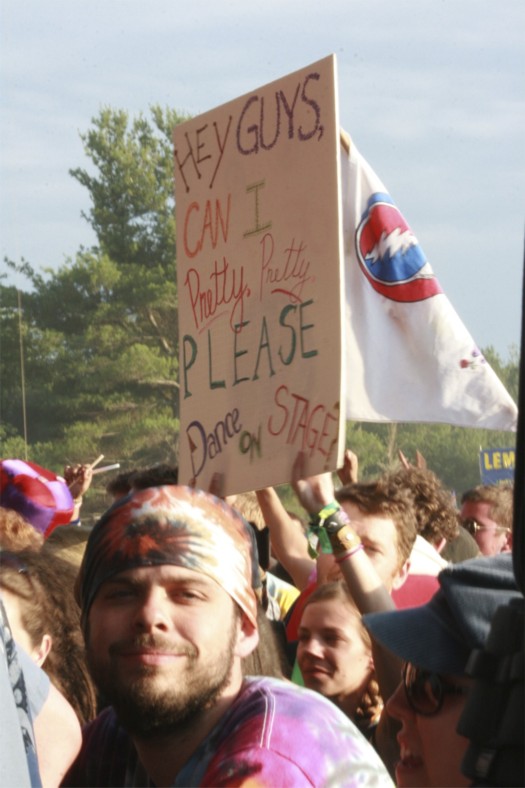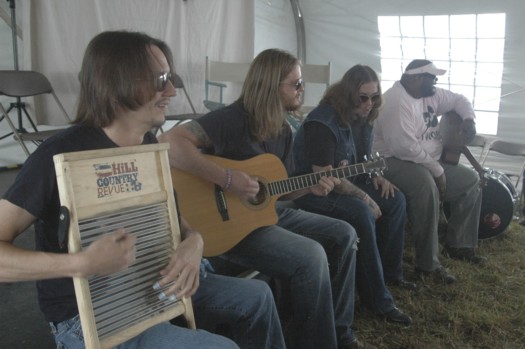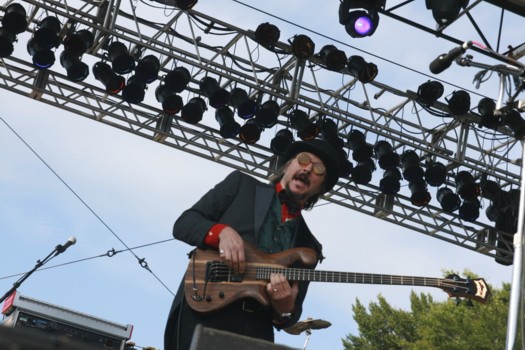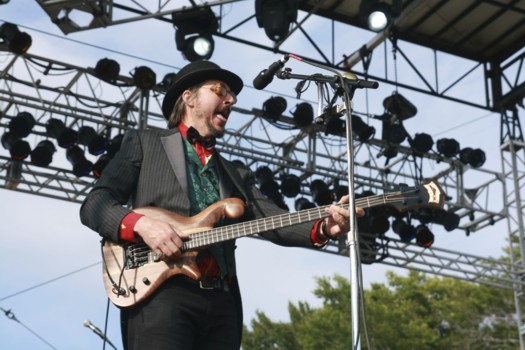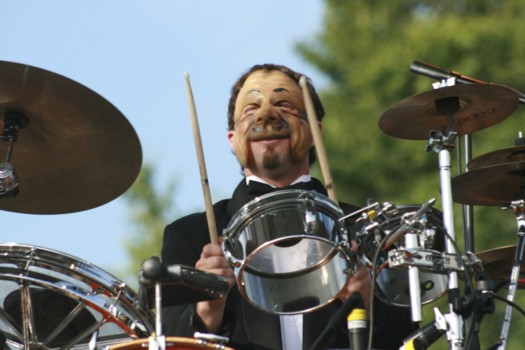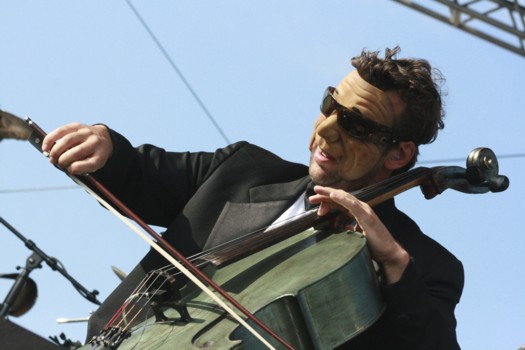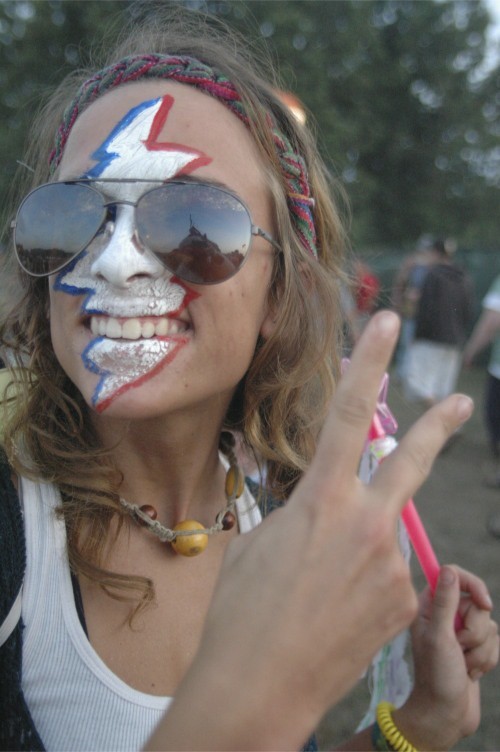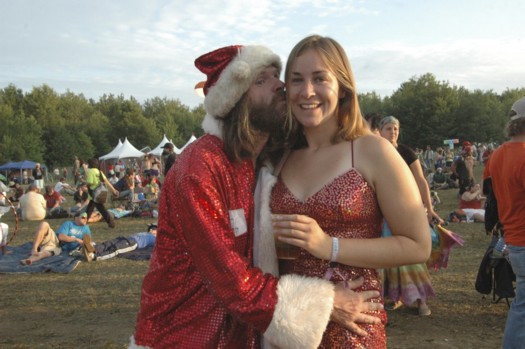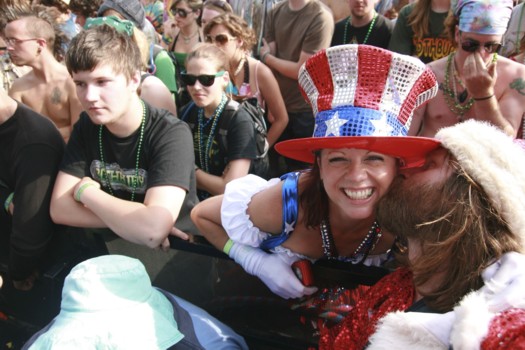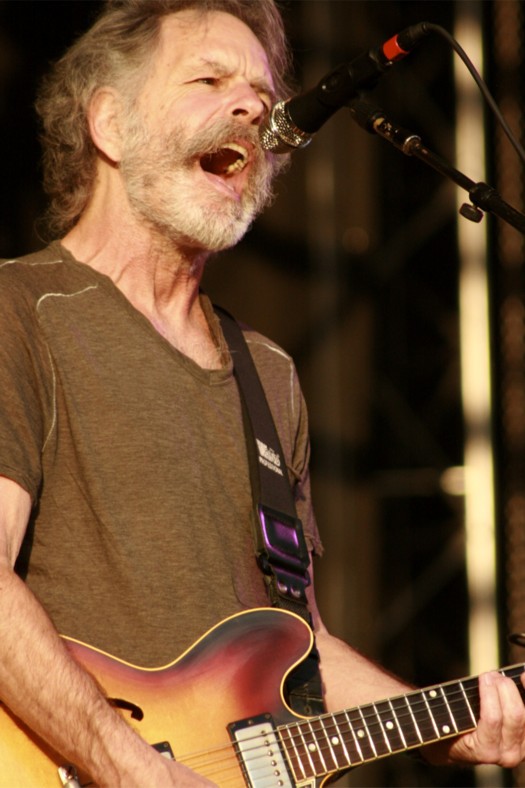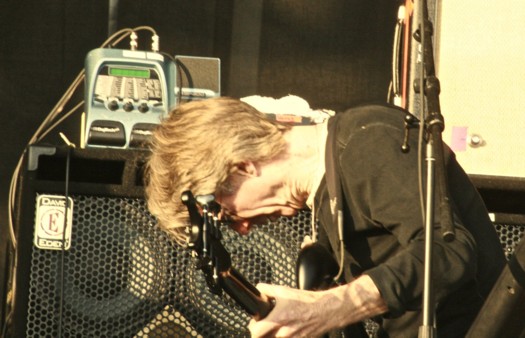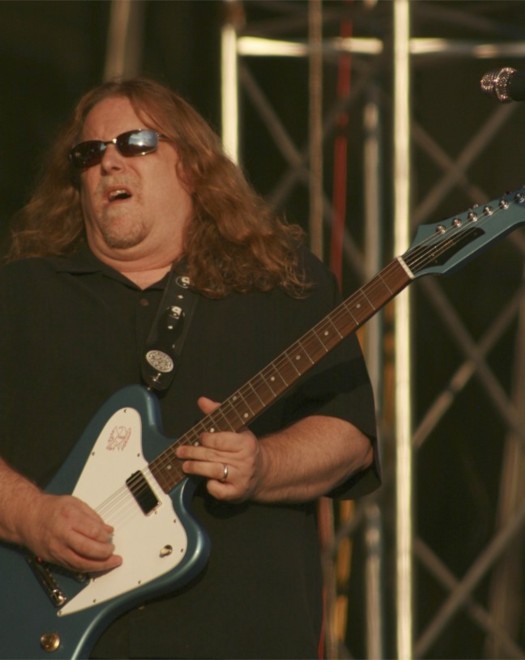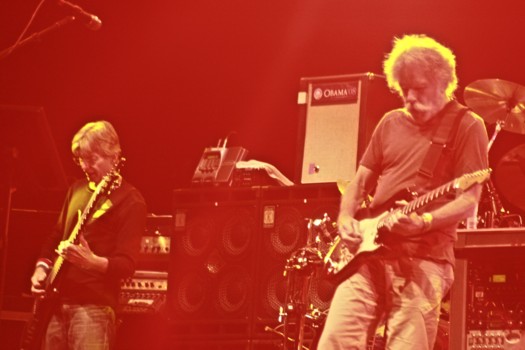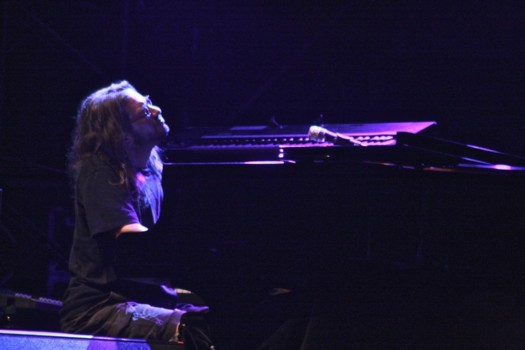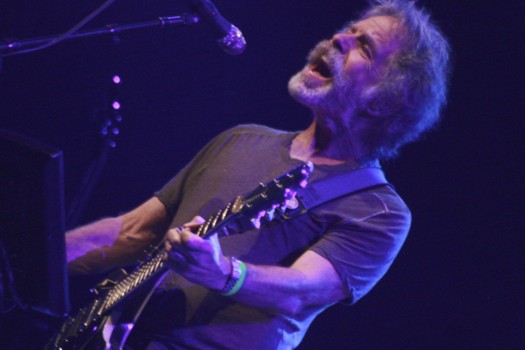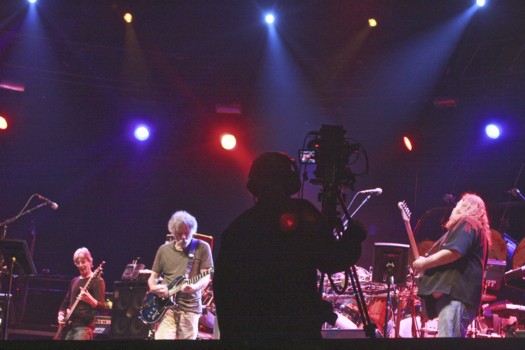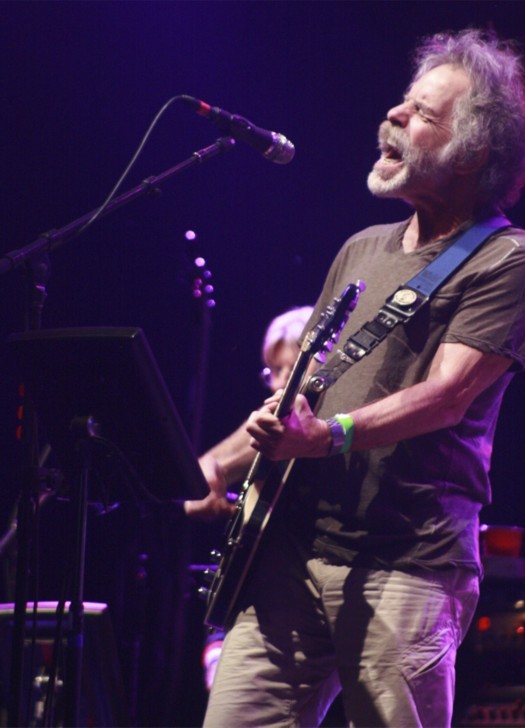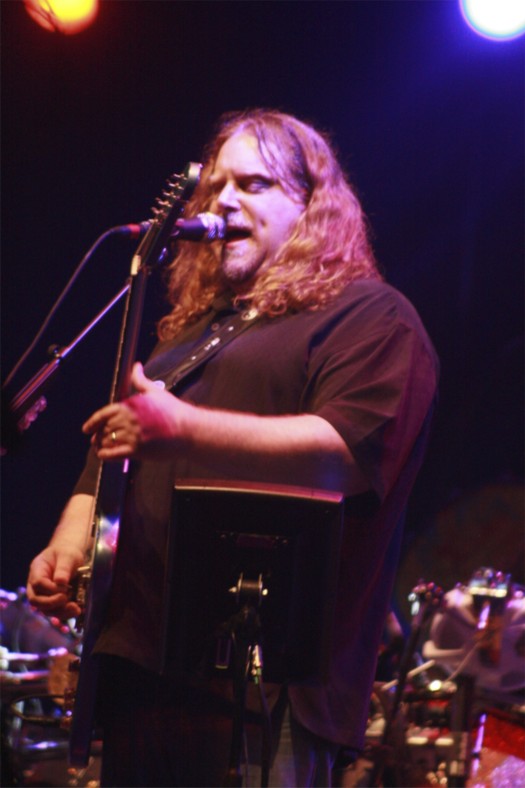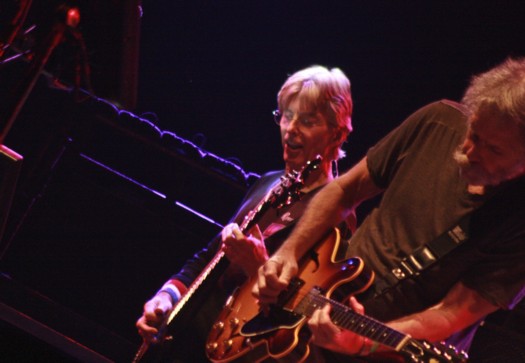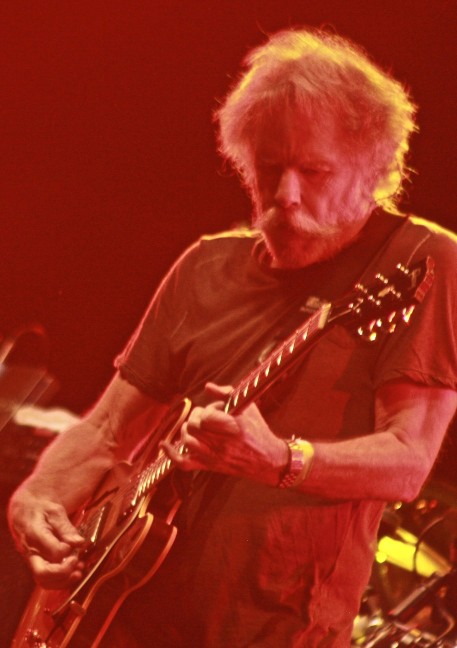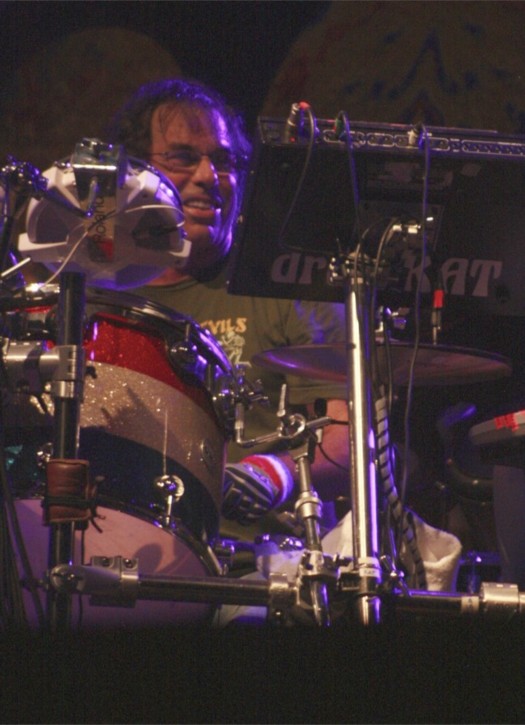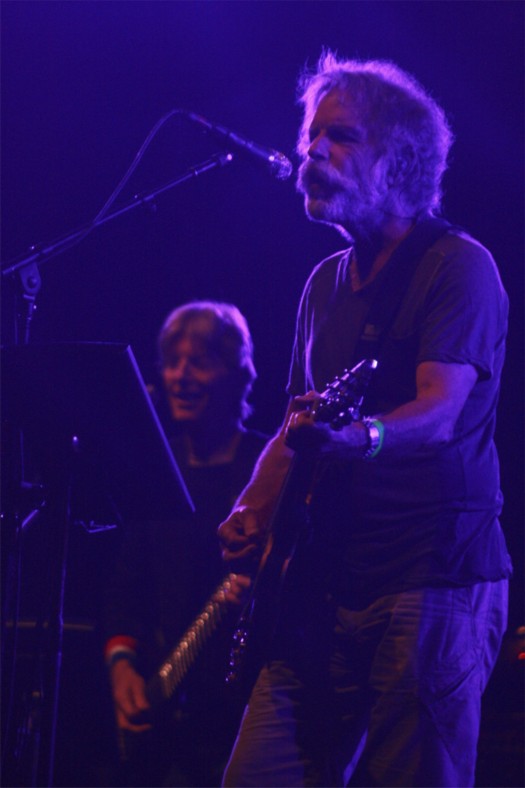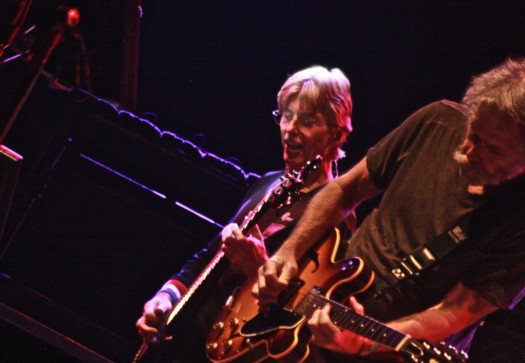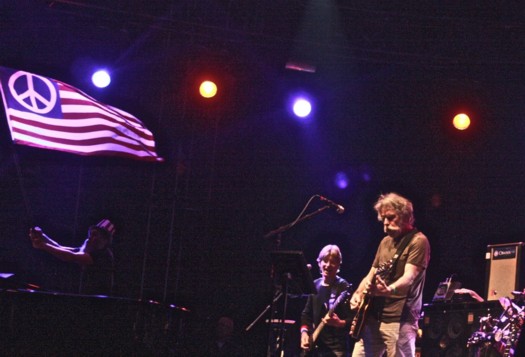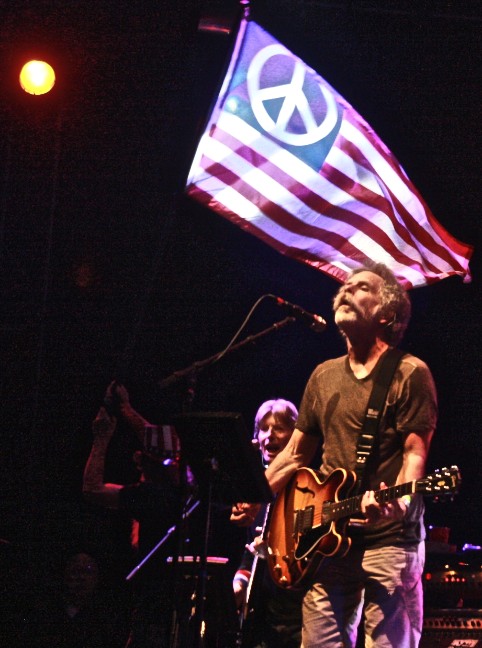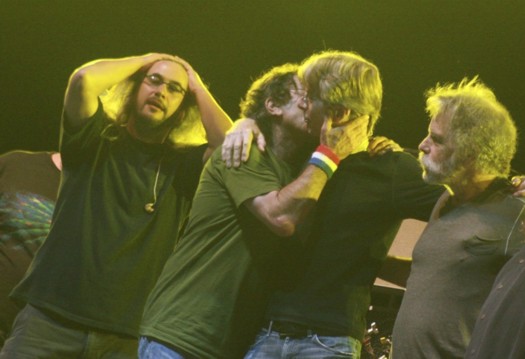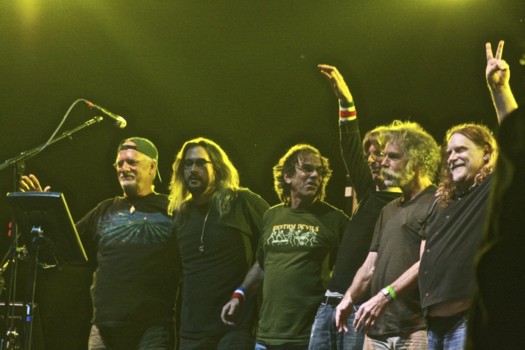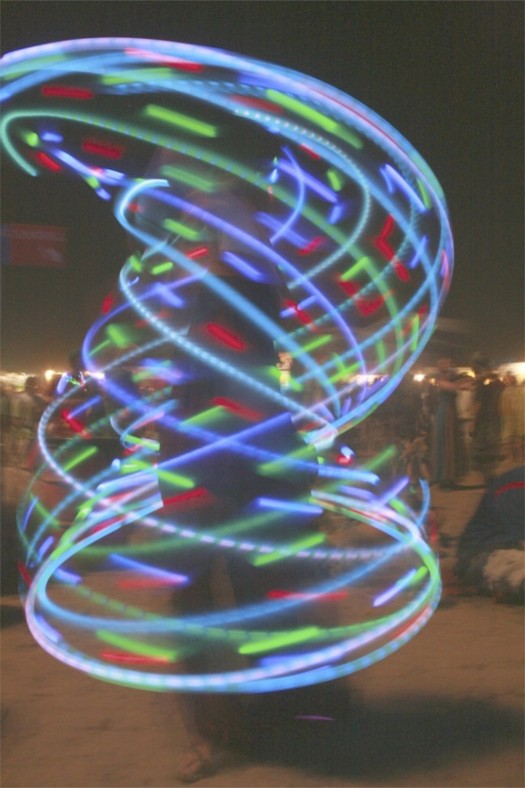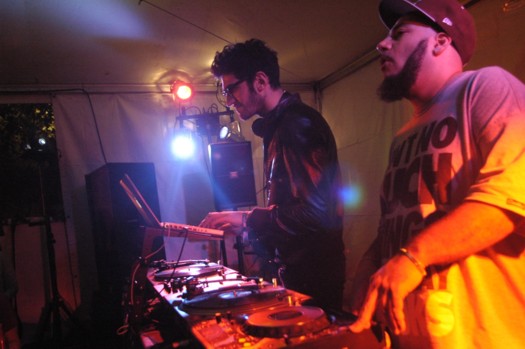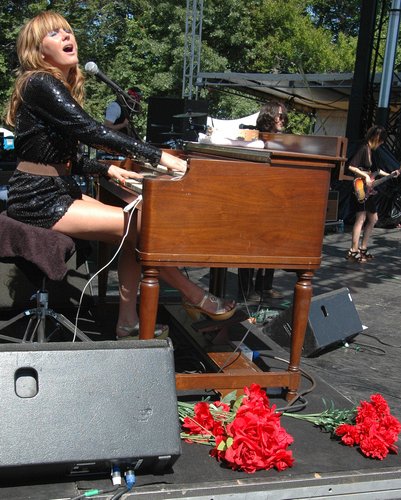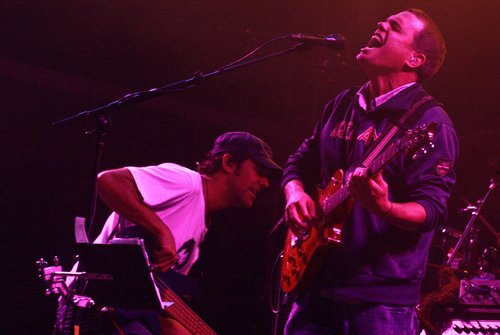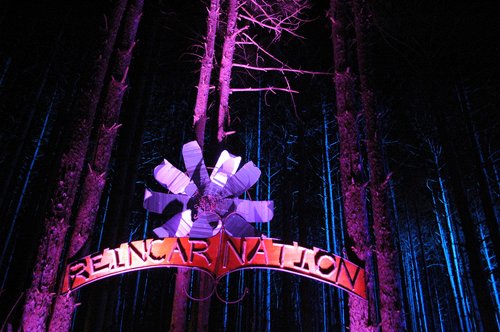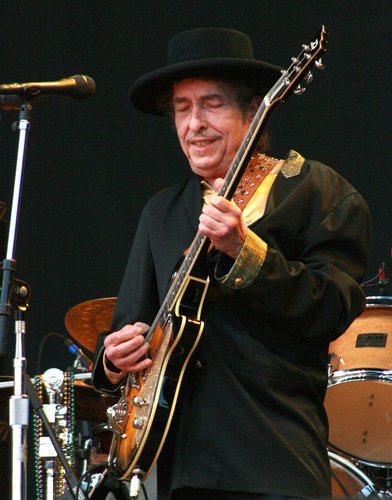 "There's an old saying in Tennessee - I know it's in Texas' probably in Tennessee...that says' fool me once' shame on...shame on you. Fool me...you can't get fooled again."
-President George W. Bush

At the time it was said' I felt our leader couldn't get any dumber. But' after this past weekend' maybe he was onto something. Although I've spent the last year kicking myself in the head for not venturing into the Great Lakes region for the inaugural year of Rothbury' I promised myself I would not make the same mistake this time around.
FRIDAY

Finally passing through Ann Arbor' it was a shotgun blast down I-96 West towards Rothbury. The last three hours (a 16-hour drive) of the trip bred a type of anxiousness and restlessness reminiscent to my emotions during my last trek to see Phish in Limestone' Maine. The shabby pickup cruised at a modest 82 mph amid a plethora of semis and 4th of July campers headed to destinations unknown.
Exiting Rt. 31' I easily entered the venue and meandered into the campground. Setting up our tents' friends and strangers alike embraced the new neighbors and immediately informed us of a secret Lotus show in Sherwood Forest. These infamous woods had sparked my curiosity and with a childish grin' I frolicked into the tree line' disappearing into the wonderland like baseball players into Iowa cornfields.
Amid twirling' swirling and whirling objects hung high on branches or strategically placed on the ground' I peered into the thick wooden jungle and stumbled across Lotus playing (a pint-sized stage) within the natural light of sunshine filtering through. Those still tired from Thursday night antics snoozed in nearby hammocks' as others gyrated to their unique brand of electronica. Wandering out and merging back into the main arteries of pedestrian traffic' the barrel-chested Martin Sexton whispered sweet nothings of sorrowful soul and merry folk ("Glory Bound") into eager ears from the Ranch Area in the distance.
Bicycles' butterfly wings' lazy dogs' hula hoops' fairy dust' costumes' scattered nudity' curious misdemeanor crime and welcomed debauchery radiated from every direction. It seems a whirlwind circus of all that is good and right in a seemingly dark time for humanity. Drifting through the picturesque afternoon' G. Love and Special Sauce got heads and hands (and beautiful Midwestern farmers' daughters) sweaty on the main stage (a guest appearance by members of Soulive was quite a treat' as was his gritty version of flagship song "Cold Beverage")' Femi Kuti rustled up the Sherwood Court crowd into a frenzy with his blend of jazz/afro-beat (accompanied by the always enticing backup singers who pranced and shook their booty across the stage)' Nas and Damien "Jr. Gong" Marley provoked the righteous (as numerous Jamaican flags and tightly rolled joints were hoisted upward)' Flogging Molly encouraged an early evening drunken stupor (a dust cloud engulfed the front of the stage during "Selfish Man" as beers spilled in the mosh pit).
And as the ever-present Midwestern sun began to wane towards the horizon line' droves flocked to The String Cheese Incident' in search of their lost groove not felt since 2007. To sum it up' it was fucking magic. The Cheese elevated the listener to the heavens above' floating along the crisp northern Michigan sky alongside emerging stars and a brightly lit moon. The ear-to-ear smile on percussionist Jason Hann's face (the entire show) put not only a grin on my own mug' but also perfectly symbolized their comeback. His energy alone proved the band was just as happy to be back together as those in the audience were (later' Hann and Michael Travis engaged in a drum solo' solidifying the duo's unbreakable relationship within EOTO and its ultimate contribution to the evolution of SCI).
Fire dancers' hula hoops and circus performers surrounded the group onstage as a deafening roar came when Michael Kang stated' "You're not making us want to stop; you're encouraging us."

Though the focus remained on the music' hilarity ensued from the back of the crowd as an enormous red ball (the size of a small house) crept onto the multitude and bounced around to the delight of anyone who found themselves beneath the behemoth.
Keller Williams
sauntered into the mix for an encore version of "Best Feeling'" which merged into a Kang-led charge of "Higher Ground." As all dispersed into the adventures of the night' "What a Wonderful World" came over the PA system' reminding us that it is a beautiful world if you just take a look around and appreciate every ounce of beauty encountered.
Clueless as to what to do for now' I came across a flier for a secret beach party behind the STS9 late-night stage in the Ranch Area. Obviously' one could not pass up such an opportunity as I wandered down questionable paths and dark woods' only to be surprised by the sounds of Chromeo coming from the petite dance tent. Femme fatales and drunken males' angel wings and devil horns' sandy toes and eager thighs pounced up and down inside the tent as a Michael Jackson dance party surfaced until 4 am.

A couple more unknown paths later' I found myself back into the Rothbury civilization (or at least a place listed on the map). I finished the last of my beer to the apocalyptic sounds of STS9. I honestly can't say enough about one of the edgiest' hardest moving forces of nature crisscrossing the country and running circles around any in the industry. Bursts of glow sticks were tossed recklessly into the air as the jungle gym of nightmare trance enveloped any within an earshot.
SATURDAY

The 4th of July and I am in Michigan. That exact thought entered my head as dreary eyelids awoke to the sounds of firecrackers and bottle rockets zooming by in every direction like black flies on a New Hampshire summer evening. My shorts were dusty' my hands dirty and face disheveled as I aimed onward into the Sherwood Forest to do it all over again.
The subsequent few hours felt like the Family Circus comic strip as I made tracks all around the neighborhood of Rothbury.

Dark clouds hung overhead' as many questioned their intentions. A slight drizzle fell upon
Son Volt
during the early afternoon. The tears of angels cascaded onto the magnificent Jay Farrar during "Cocaine and Ashes'" a somber alt-country melody' which rang true and painted pictures of personal isolation found across the lonely highways and all-night diners of the Midwest.
Eventually' the sizzling rays of sunshine emerged as vagabond heartbreaker Jackie Greene cradled the curious with his folk styling and charming stage presence during the mid-afternoon (Phil Lesh made an appearance' as "New Speedway Boogie" teased the upcoming Dead set.). Zappa Plays Zappa caught my eye as I stood there and concluded the entity has done justice in their interpretation of rock oddity Frank Zappa. The Black Crowes did what they always do' which is a spot-on rock 'n' roll show' filled with knee-high deep Southern swamp rock and Luther Dickinson guitar work as smooth as a shot of moonshine.
Strolling down to bluegrass gurus Railroad Earth' cheers echoed through the woods as it was evident I was in the midst of catching something at the right place' at the right time. With cold beer in hand' I sat against the trunk of a cozy tree and rested my soul to RRE and guest Bill Nershi. It was the first moment of the weekend when I realized my time here would be over tomorrow. It was a bittersweet feeling' but one that arose excitement in my body as I knew I was were I wanted to be' and it was everything I had hoped it would be.
related articles
Shows: Grand Point North 2014
Shows: Umphrey's McGee
Shows: String Cheese Incident + Del McCoury Band
Shows: String Cheese Incident + The Flaming Lips
Shows: String Cheese Incident + Bootsy Collins
More on:
String Cheese Incident
,
Damian 'Jr. Gong' Marley and NAS
,
Femi Kuti
,
Flogging Molly
,
Les Claypool
,
Hill Country Revue
,
The Black Crowes
,
The Dead
,
Chromeo
,
Bob Dylan
,
Umphrey's McGee
,
Willie Nelson
,
Grace Potter and the Nocturnals