Shows
Wakarusa 2009
June 4-7, 2009
at Mulberry Mountain in Ozark' AR
by Garret K. Woodward
|
photography by Andrew Wyatt
June 20, 2009
page 1 of 3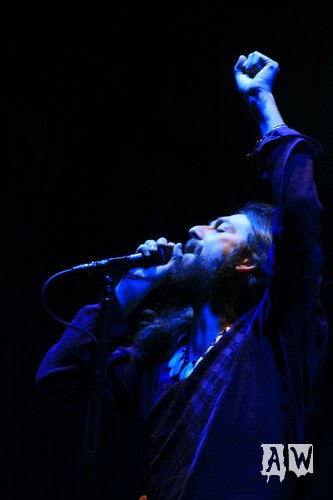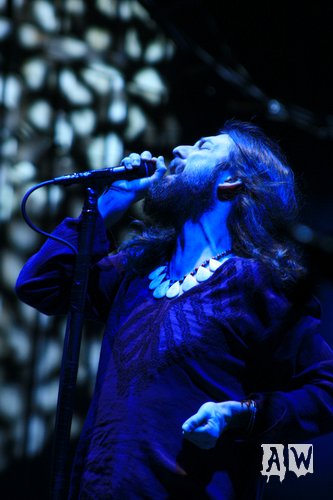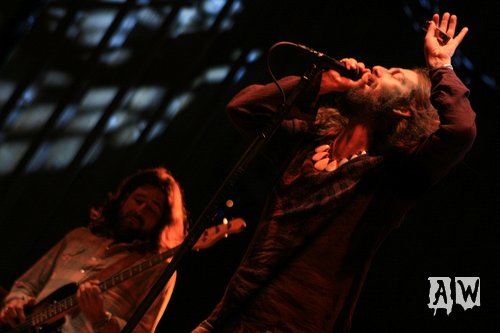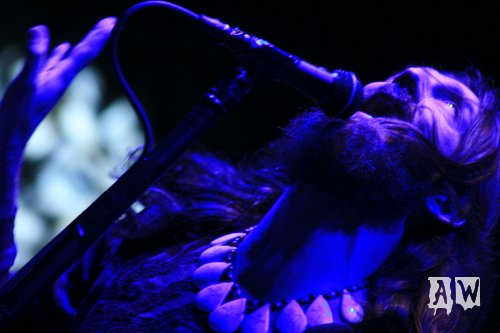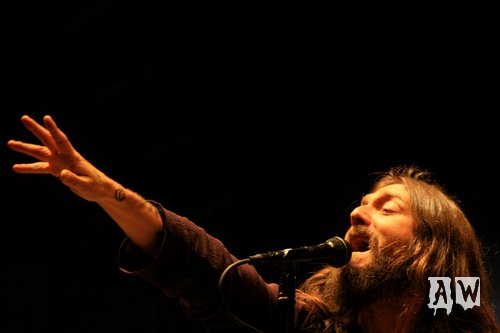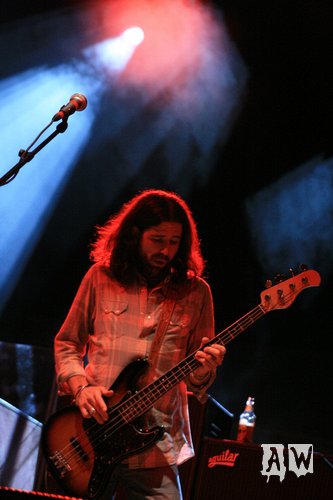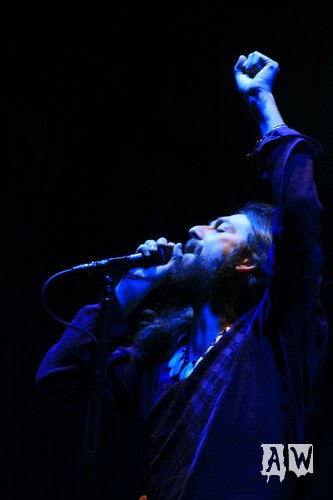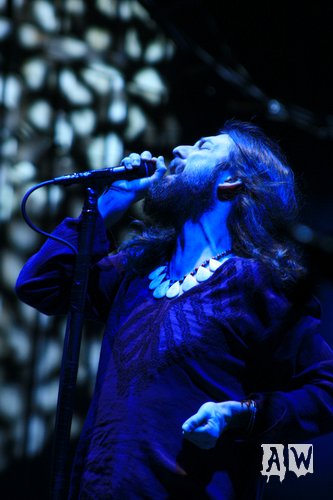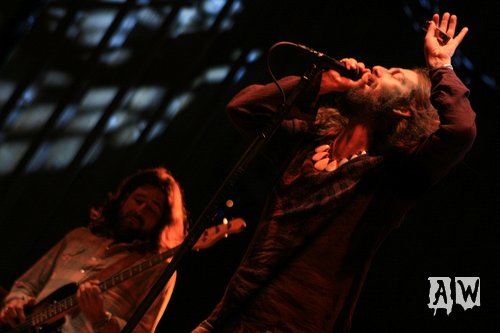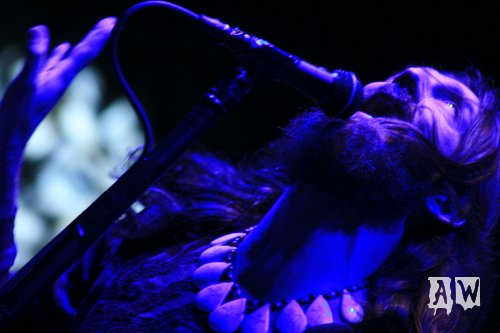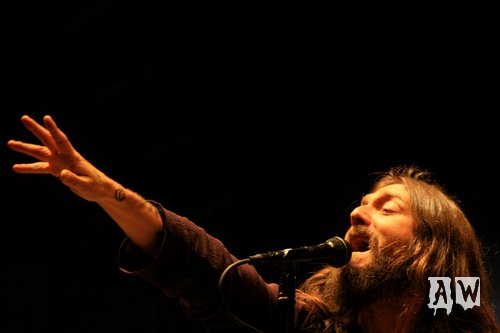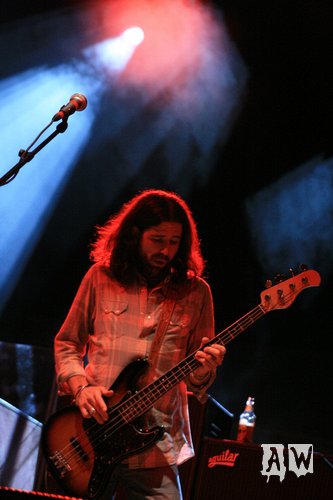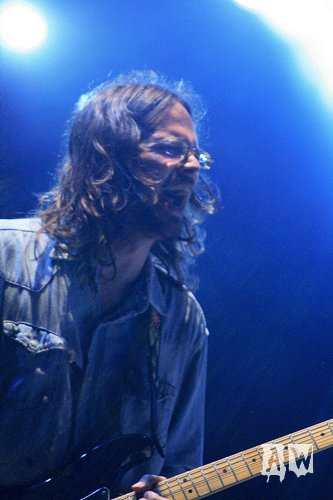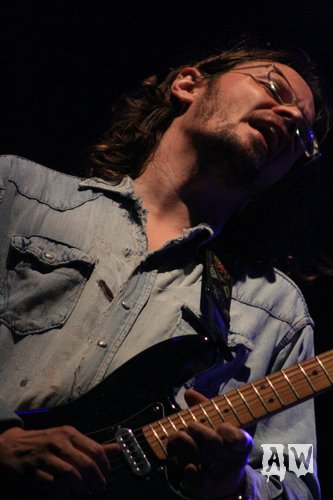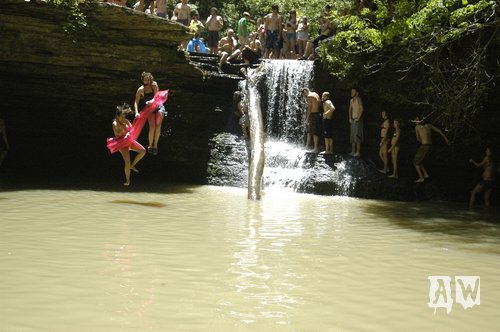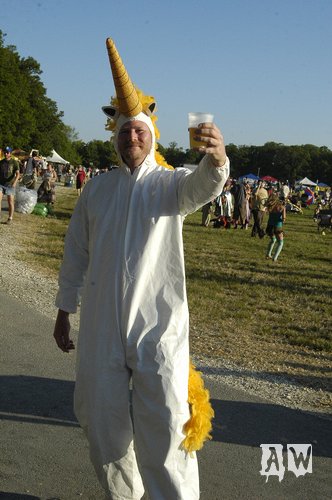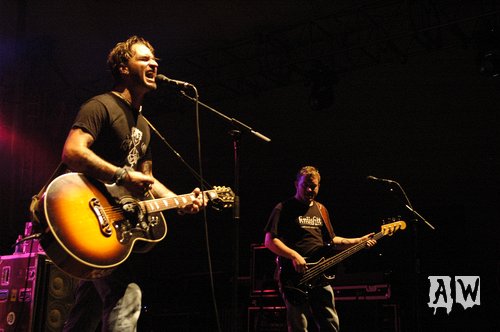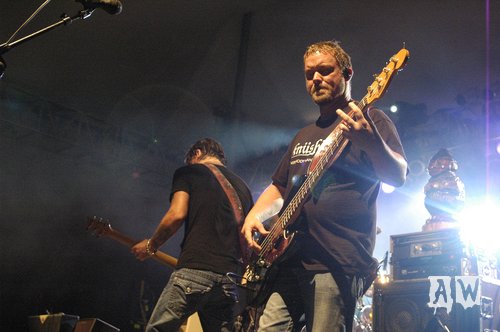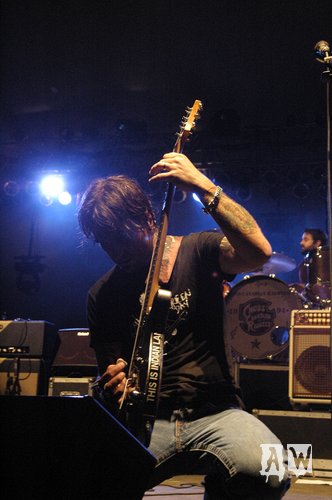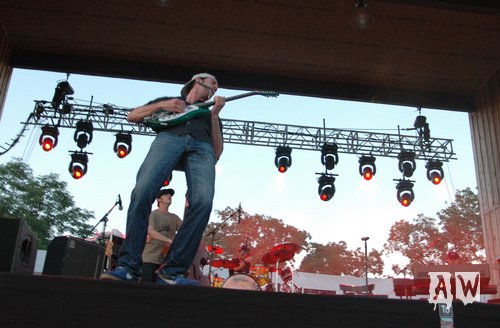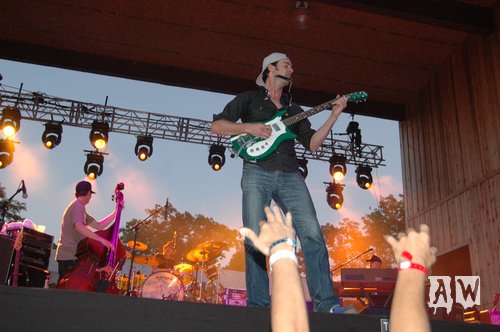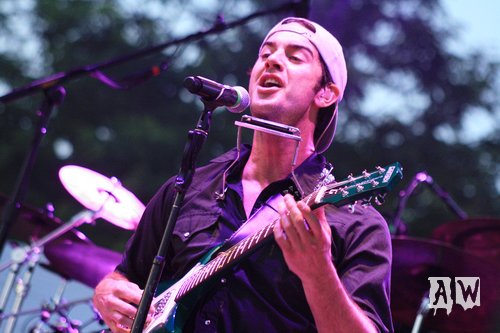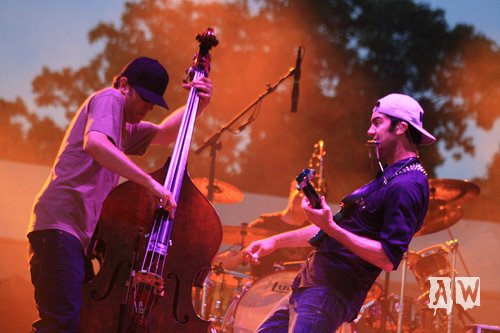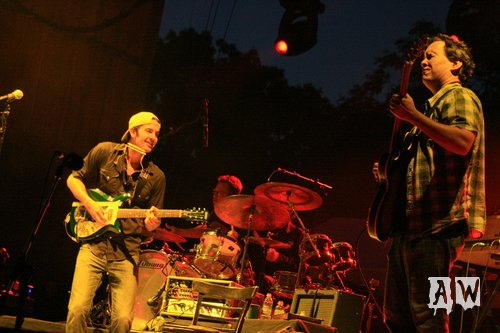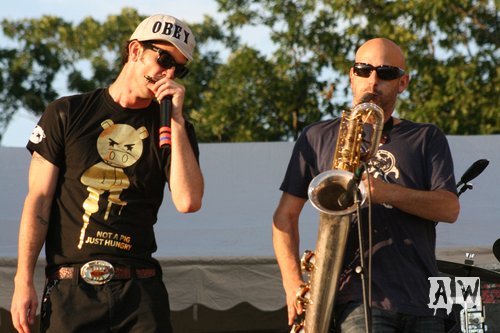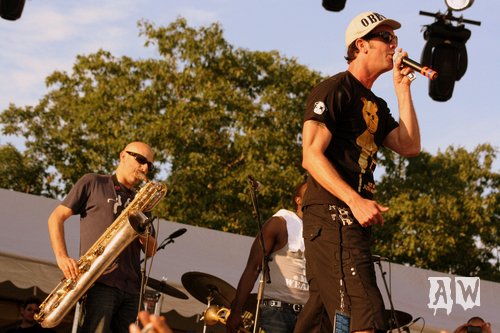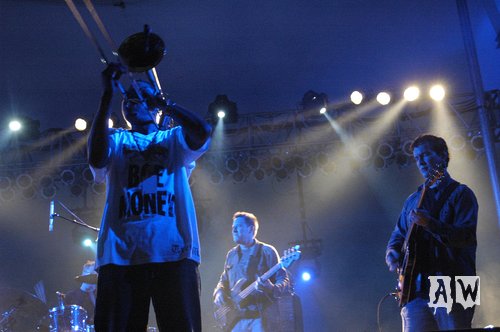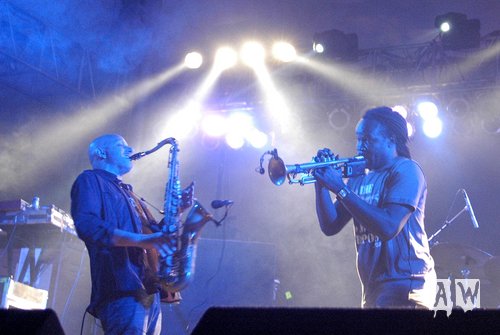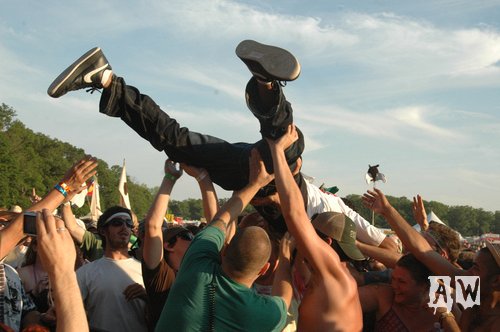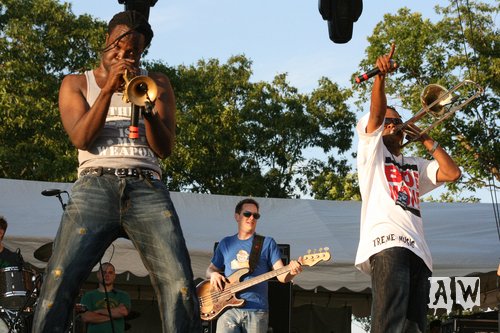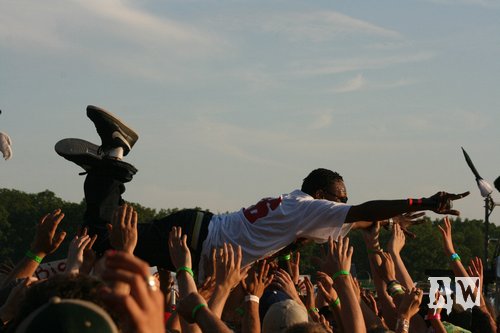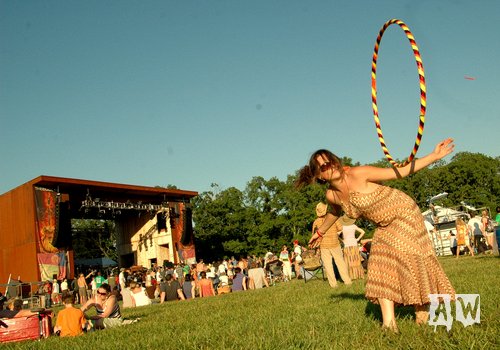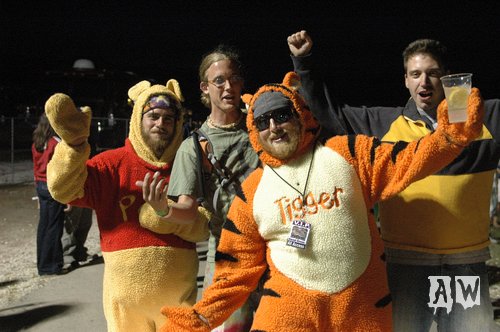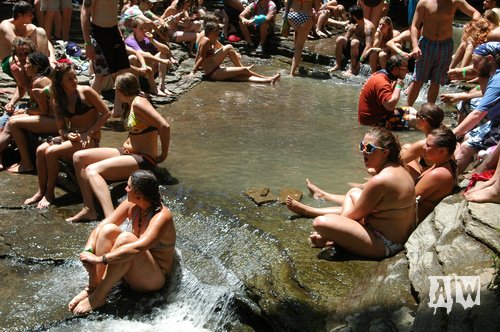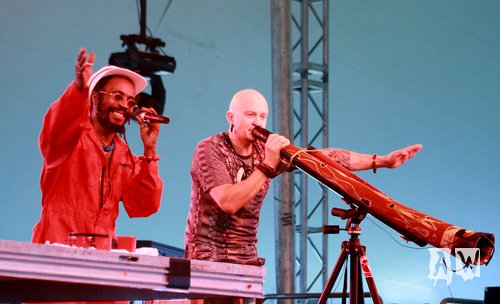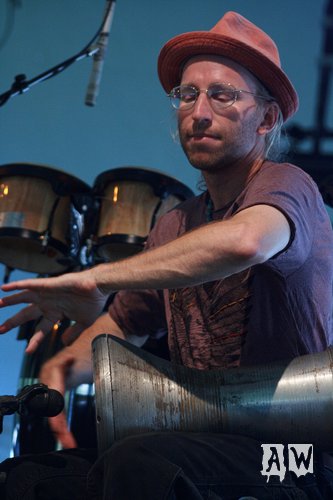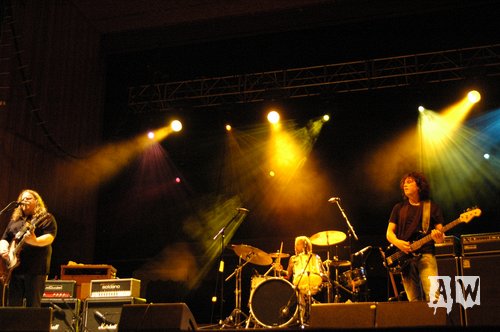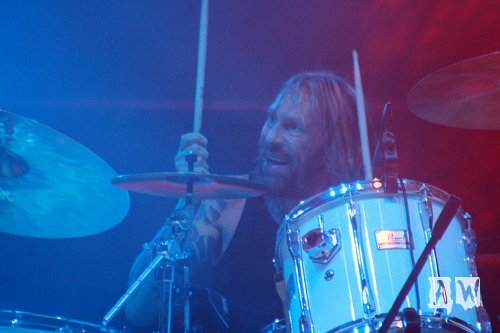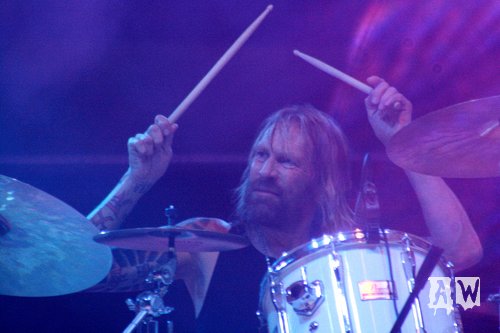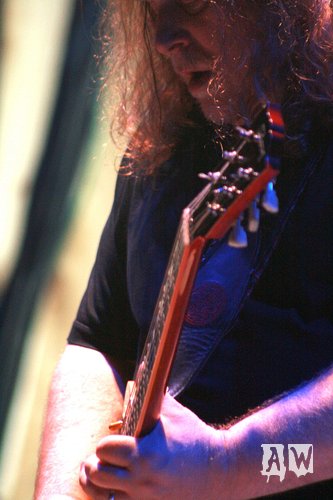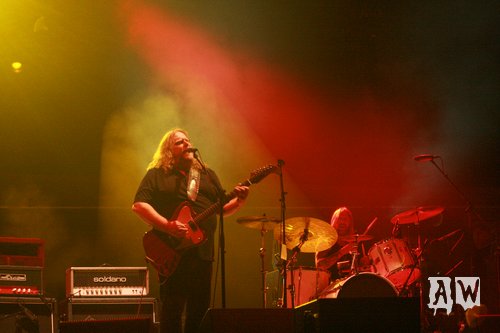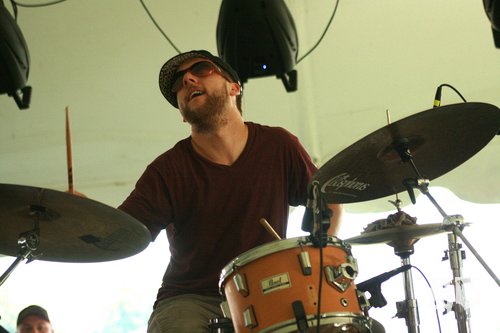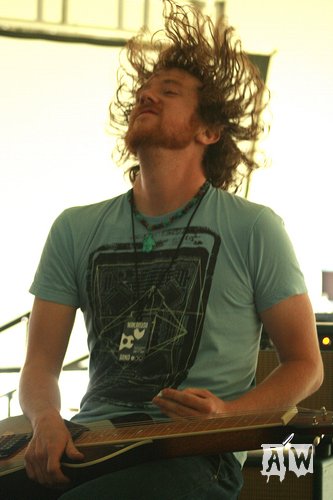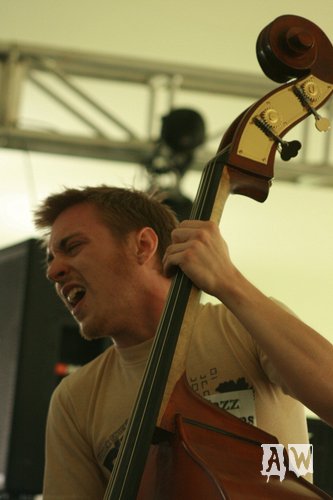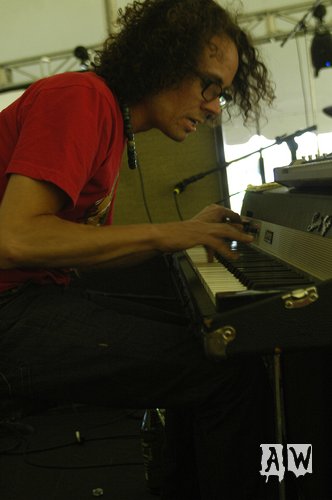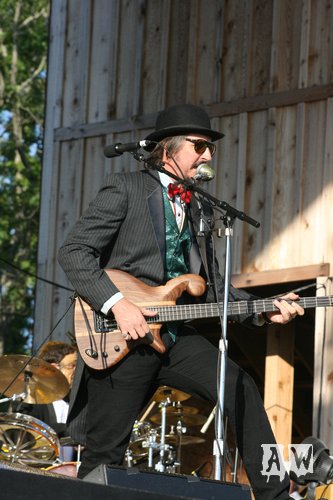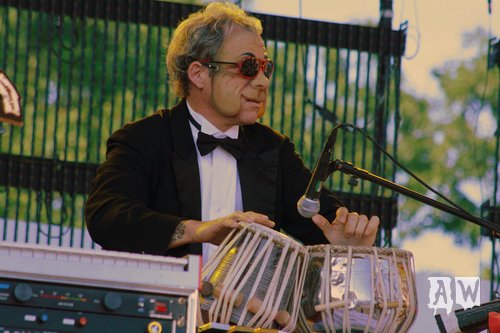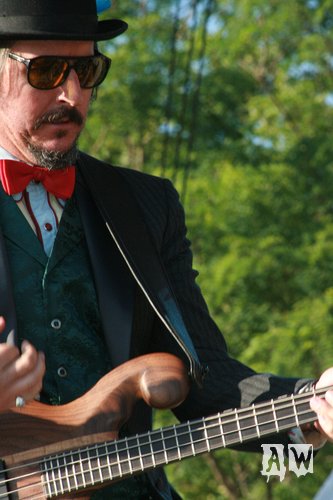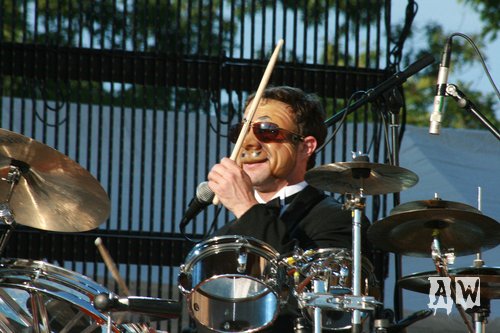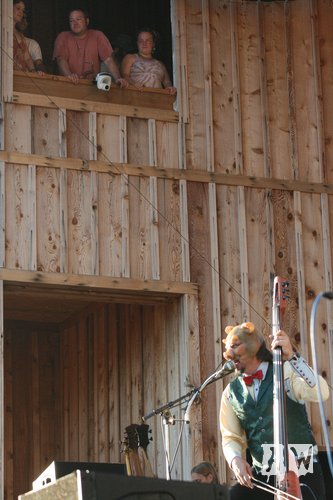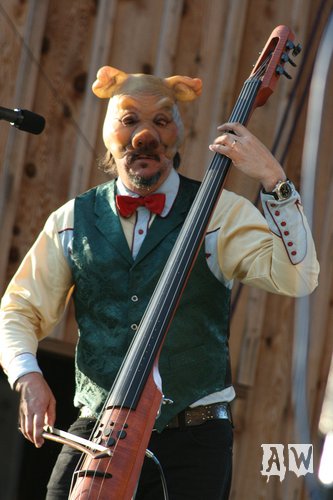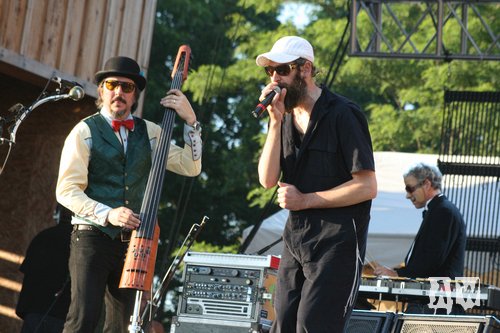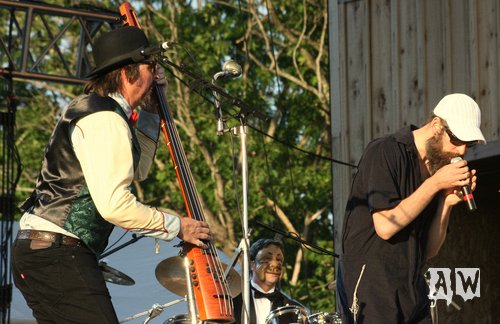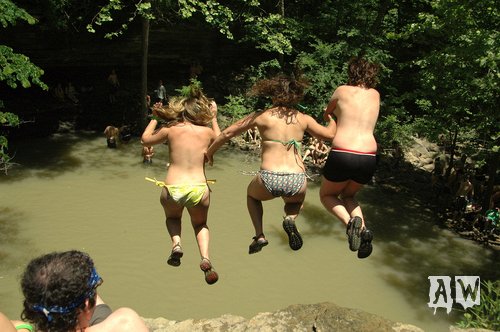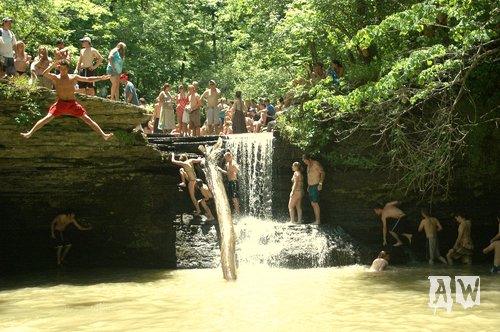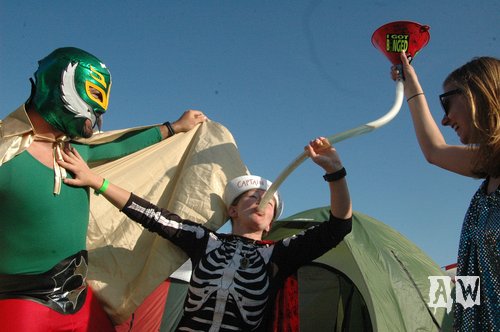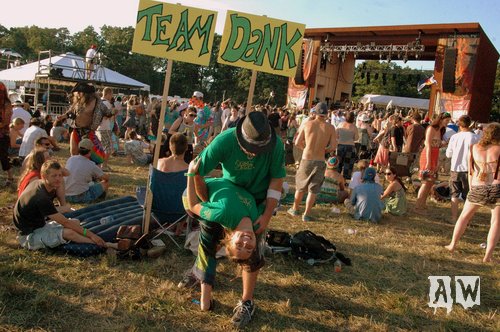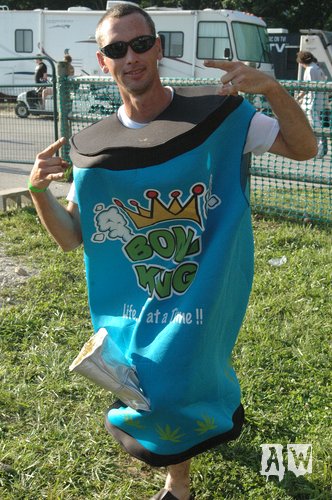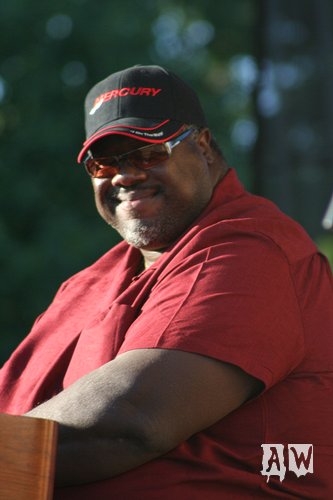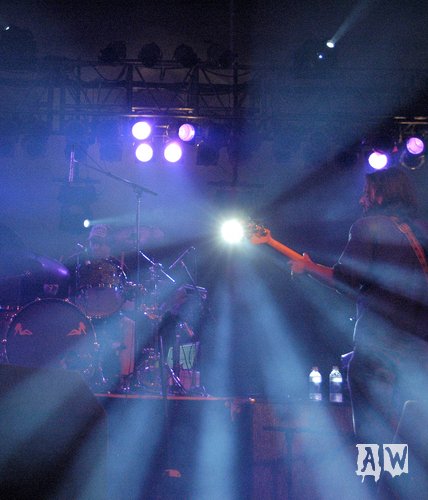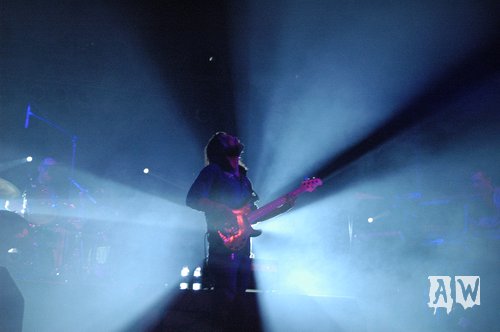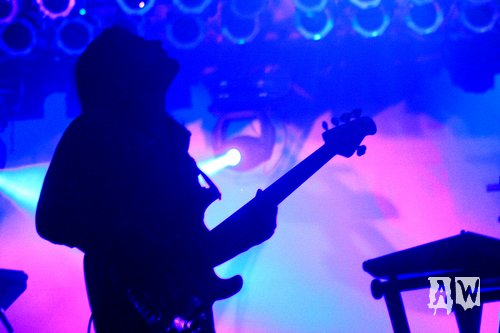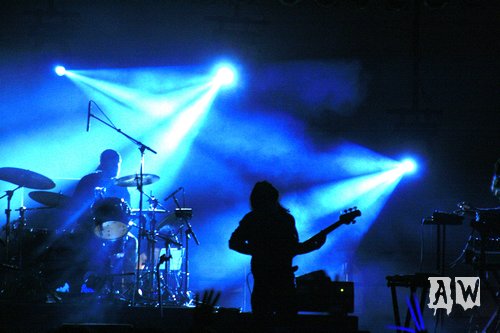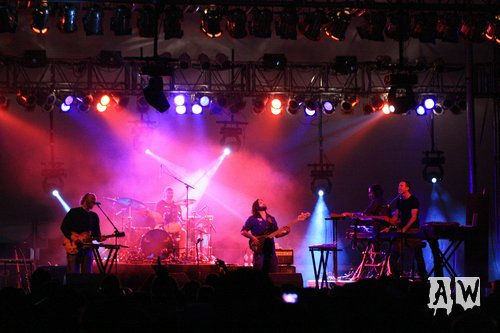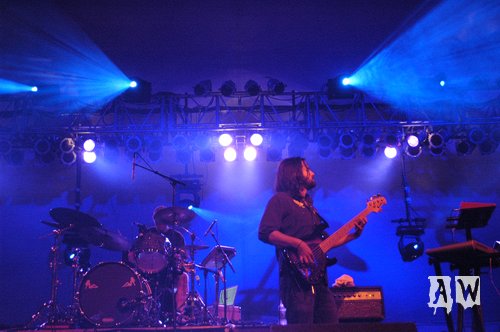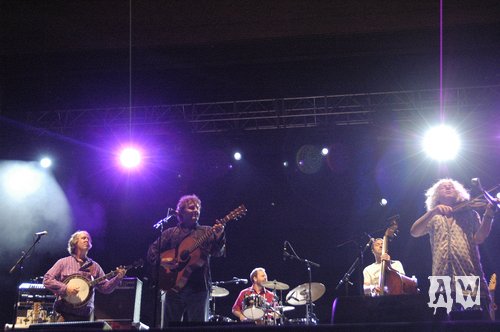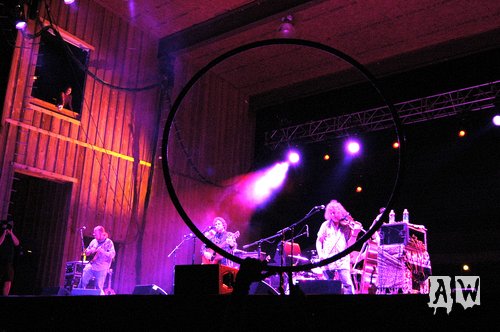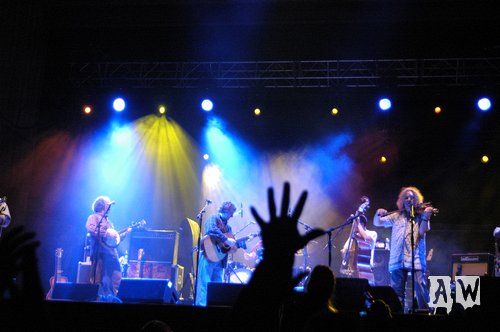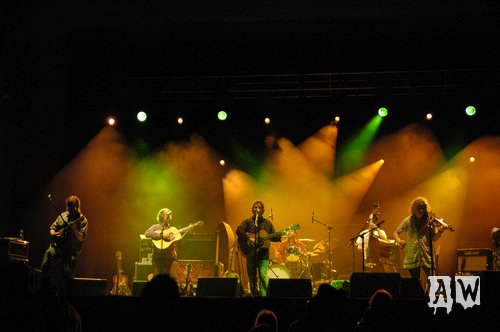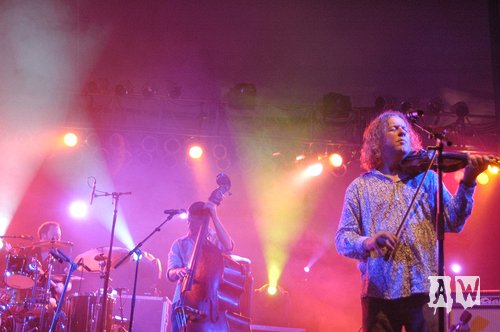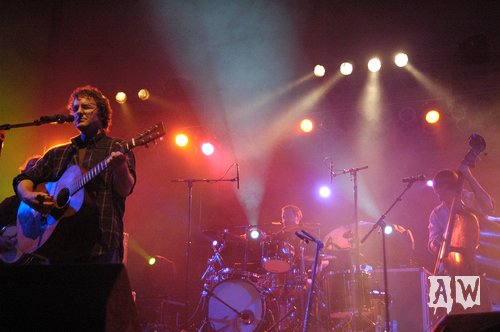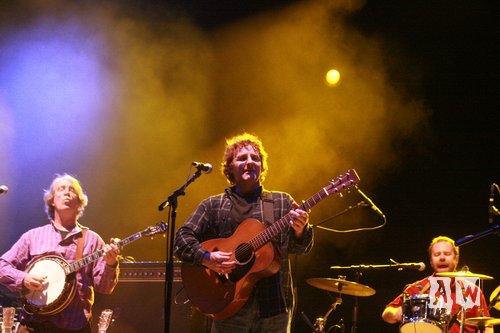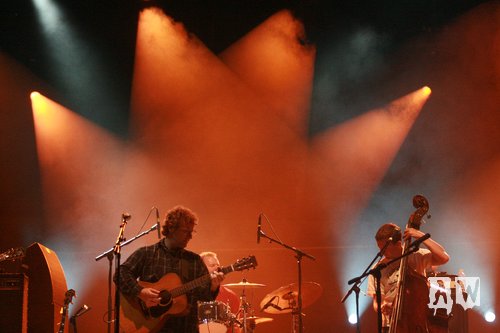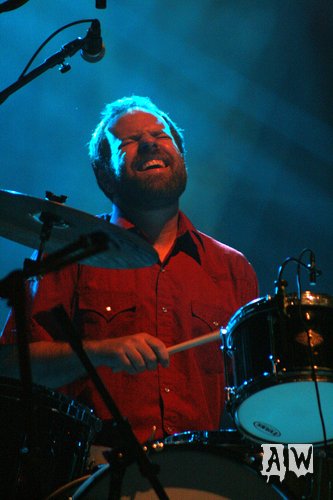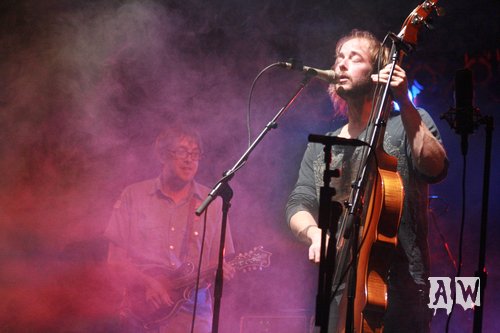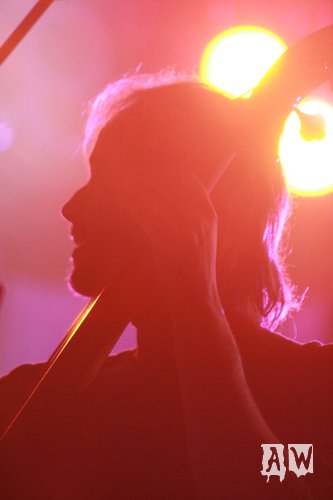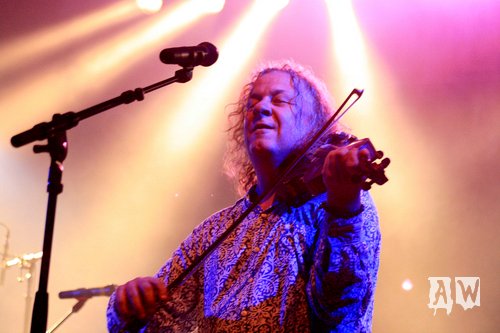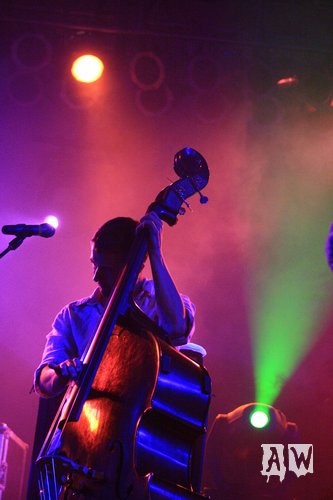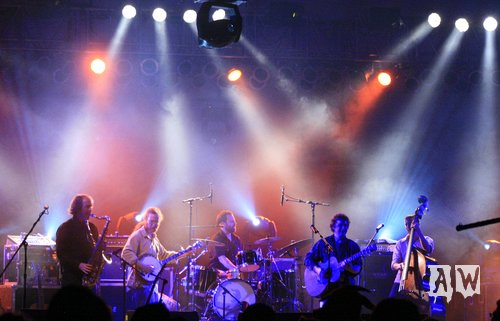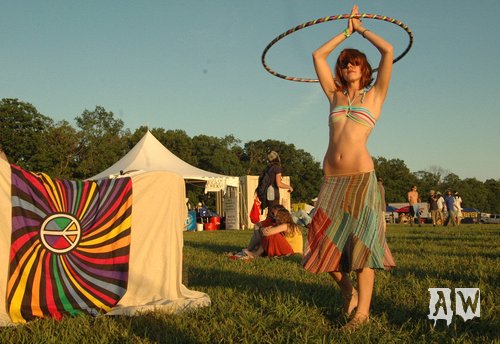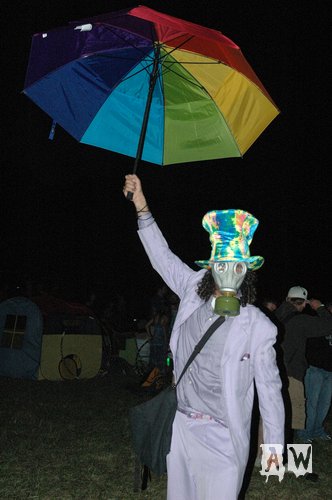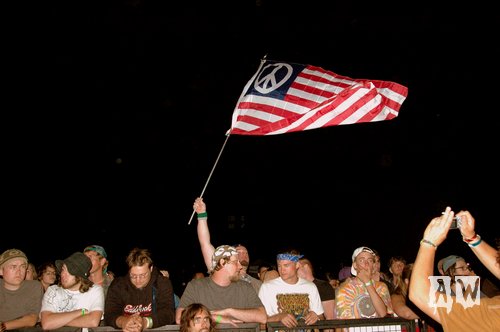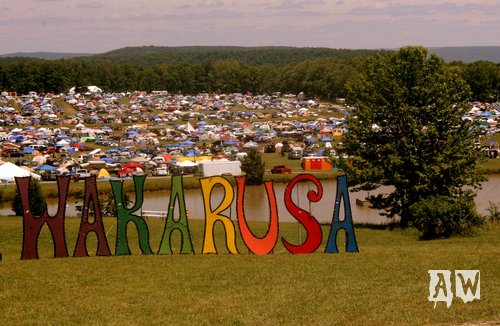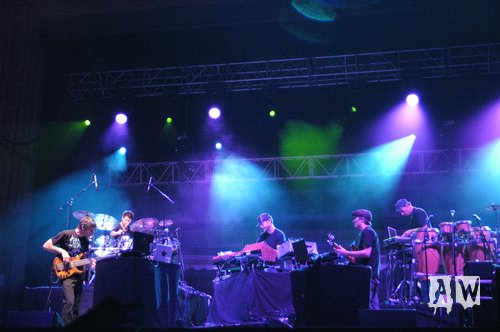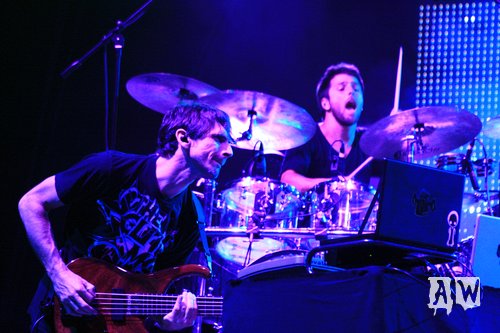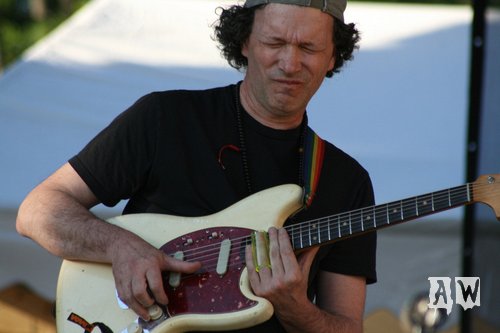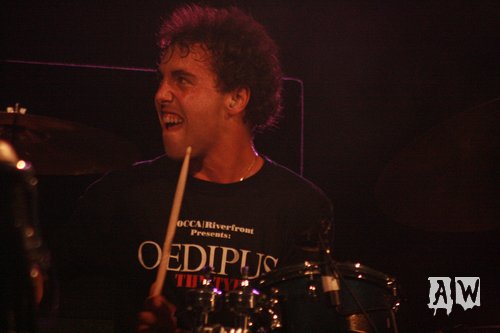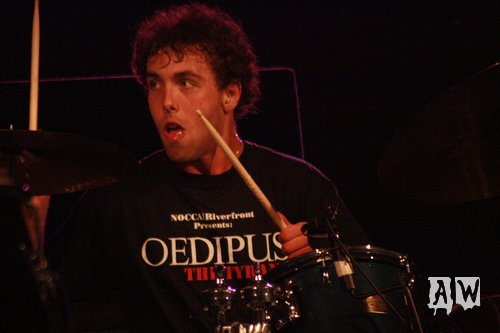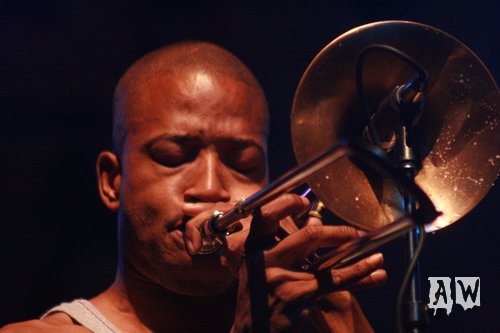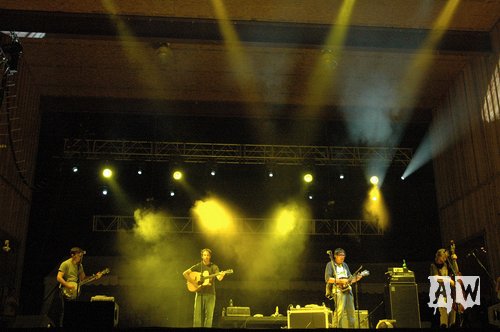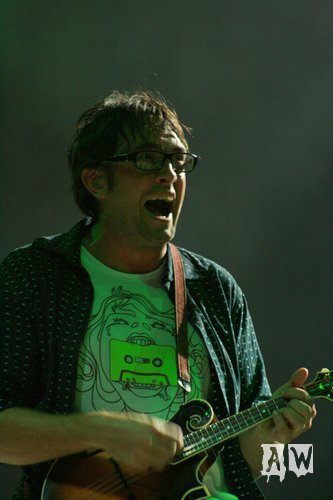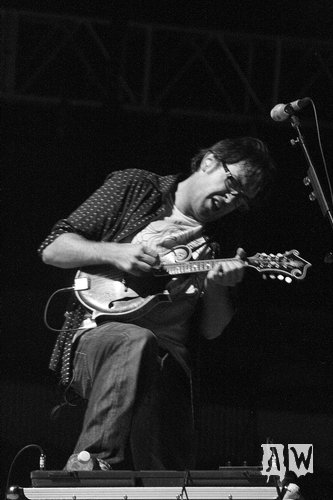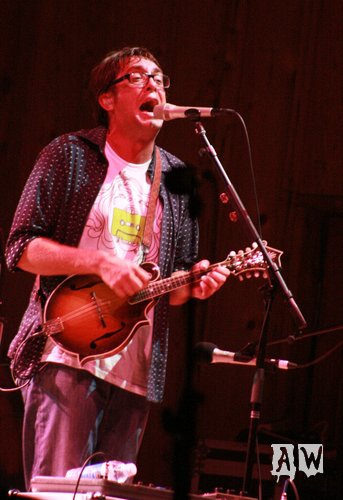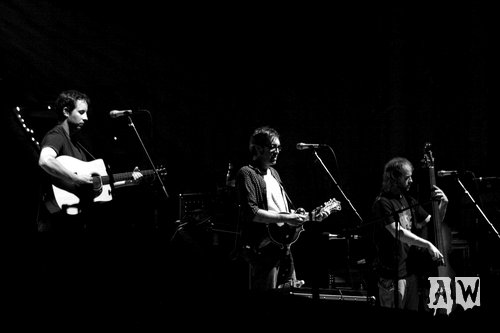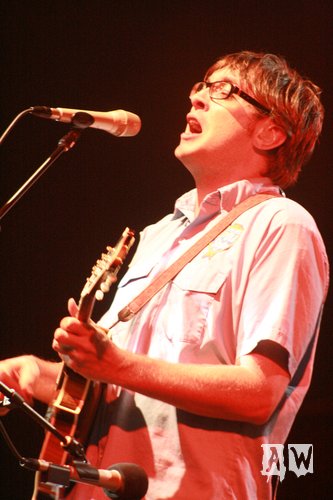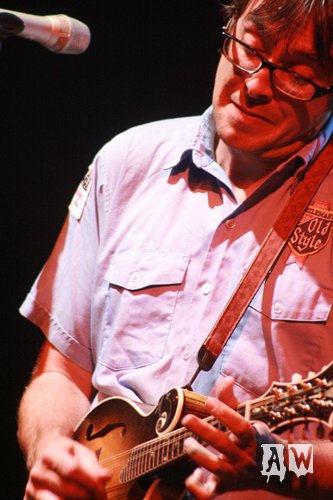 The trip odometer read 1'607 miles as I turned my vehicle onto the desolate Route 23' the final direction towards Wakarusa. Filled with dozens of s-curves and sheer cliff faces (with no guardrails and a poor excuse for a shoulder)' the treacherous road was infamous for numerous vehicular fatalities (as I was later told by the locals). But today' I cautioned myself as I crept through the Ozark National Forest' a rich pocket of hidden natural beauty within the northwest corner of Arkansas. Thick vegetation hung overhead as sunshine poked through ancient woods' while dirt roads to nowhere branched off and the sounds of songbirds echoed deep into the valley and up the hills.
THURSDAY
Clear blue skies and warm temperatures greeted all who completed the trek to the new location at Mulberry Mountain (after being in Kansas the last five summers). Waiting in line was almost nonexistent as I casually made my way into the venue. Estimates put attendance around 10'000' though the ambience felt significantly less crowded than one would imagine.
The New Mastersounds: While I was setting up camp on a shady hillside' TNM were laying down the foundation for the weekend in the Revival Tent. With their finely tuned style of funk'n'soul (and friendly English stage banter)' the quartet had no problem getting feet moving in the purest of ways through their growing grasp of improvisation.
Jacob Fred Jazz Odyssey: Though it was one of the first performances of the weekend' JFJO immediately placed themselves within the "best of" category. With their unique brand of plate-smashing jazz' the new configuration (of four members) obliterated any chance anyone had of placing their finger on this group. Led by the Pied Piper himself' Brian Haas' the listeners found themselves curiously wandering through his genius of soundscapes' with shattered preconceptions of how music is not only created' but heard.
As I made my way to Steve Kimock' the raw New Orleans funk of Porter' Batiste & Stoltz blasted into the ears of anyone within a half mile of the stage. Their mere stage presence (and James Brown-esque shrills) is enough to capture the attention and enrapture those who step into their spider web. "I get high every time I think about you…"
Steve Kimock Crazy Engine: Butterfly femme fatales and Earth Mothers swayed in the late afternoon sun to the sounds of the elder bluesman. Guitar notes that fell like teardrops accompanied by the organ smashing hands of Melvin Seals' Kimock found the key the listeners' hearts through his intricate and sorrowful melodies.
Euforquestra: Finding myself in the Outpost tent for some "Midwest Afro-Beat'" I couldn't help notice a couple of familiar faces onstage. Michael Travis and Jason Hann (EOTO/The String Cheese Incident) found themselves in the midst of a multi-musician percussion jam (a staple of this budding act). The impressive tribal beat put hands up in the air and screams of joy in every direction.
Trombone Shorty: With a slew of brass instruments onstage' Shorty worked the crowd in ways that would tire even Mick Jagger. "SHAKE' SHAKE YOUR MONEY MAKER!" he instructed the frenzied throng of people as Orleans Avenue backed the charismatic frontman with a high-octane feast of Louisiana funk that is few and far between above the Mason-Dixon Line.
Railroad Earth: As the southern bayou moon shone brightly over the first night of Waka' droves of humanity made their way to the main stage for a relaxing set by RRE. Hundreds of bodies scattered across the never-ending field as glow-in-the-dark hula hoops and childish smiles adorned the faces of many. Their welcomed blend of folk and bluegrass influences have finally pushed them into the headlining spot they deserve. It is quite the moment when you find yourself amid a song ("The Forecast") and before you know it' eight minutes have passed while you remain in a dreamlike state the group creates with such ease.
Buckethead: Up to his old tricks as always' Buckethead did what he always does' which is blow people's minds out of their skulls. But' besides his jaw-dropping guitar abilities' their really isn't much to write home about in terms of what one might come to want from an evening set. But it was a treat to see the musical mutant' in all his destructive glee' ravage through "Purple Haze" and the theme song from Star Wars.
Gov't Mule: The last time I bared witness to the Mule luminosity was at an abandoned state penitentiary (I'm serious) in Idaho last summer. I was truly excited to once again reconnect with the torchbearers of southern rock. "How yah doin..." Warren Haynes said with his Cheshire Cat grin as he sauntered in front of the raucous multitude. Kick drums dug deep into rich southern soil and guitar riffs snapped nearby tree trunks as Haynes' smoky vocals set fire to the humid Arkansas sky. A surprise rendition of Radiohead's "Creep" solidified my admiration for the Mule as one and all sang in unison' many wandering off to campsites or in the direction of the emerging Yonder Mountain String Band late-night set.
But before Yonder' I had a couple of pit stops…

Pretty Lights
: Quite possibly the most packed I've ever seen a side stage tent at any festival' Pretty Lights delivered a sweat-drenched electronica set as bodies careened off each other and girls with short skirts (and furry boots) jumped up and down on an inflatable mattress tossed into the mass.
related articles
Shows: Yonder Mountain String Band
Shows: Catskill Chill 2014
Shows: Gov't Mule
Shows: Gov't Mule + Soulive
Features: Grand Point North Festival 2013
More on:
Gov't Mule
,
The Black Crowes
,
STS9
,
Cross Canadian Ragweed
,
G. Love and Special Sauce
,
Galactic
,
Ganga Giri
,
Jacob Fred Jazz Odyssey
,
Les Claypool
,
Matisyahu
,
Melvin Seals
,
Perpetual Groove
,
Railroad Earth
,
Trombone Shorty
,
Yonder Mountain String Band
,
Wakarusa