Shows
Bonnaroo 2009
June 11-14, 2009
at a farm in Manchester' TN
by Mike McKinley
|
photography by Andrew Wyatt
June 20, 2009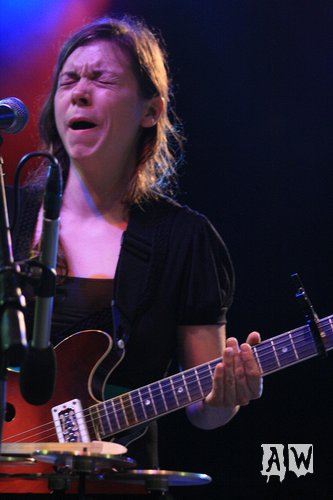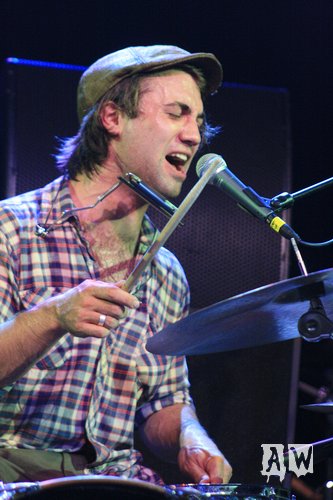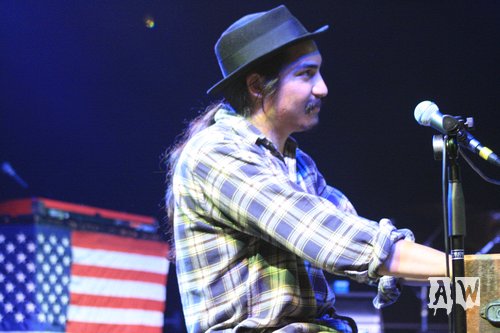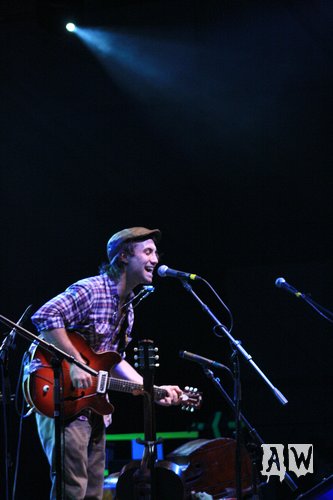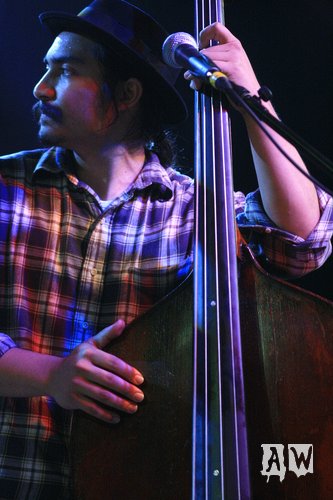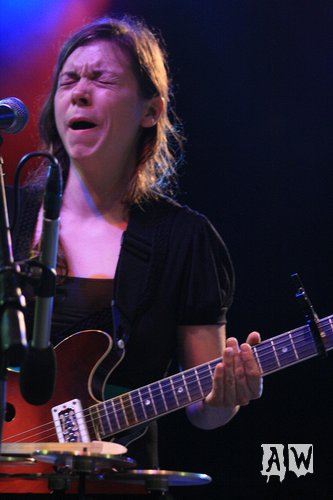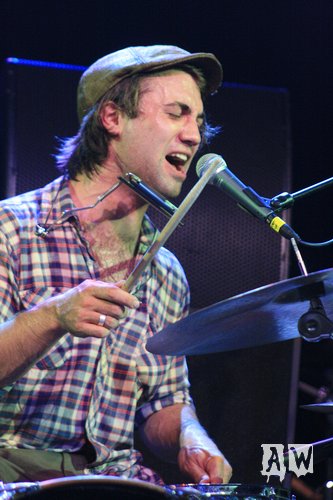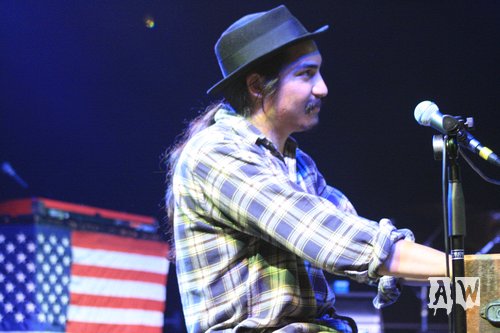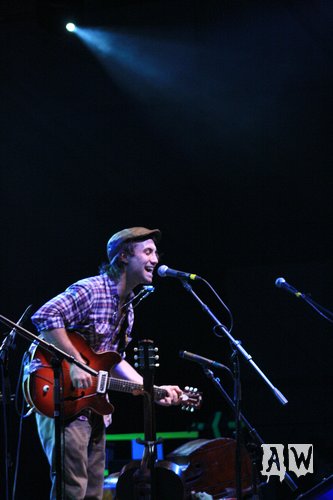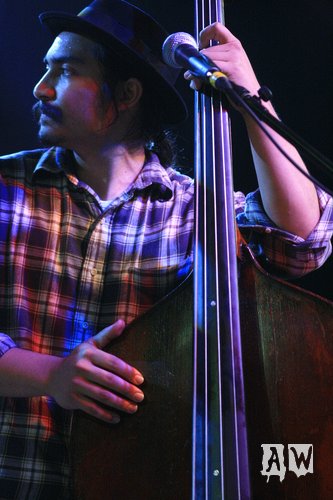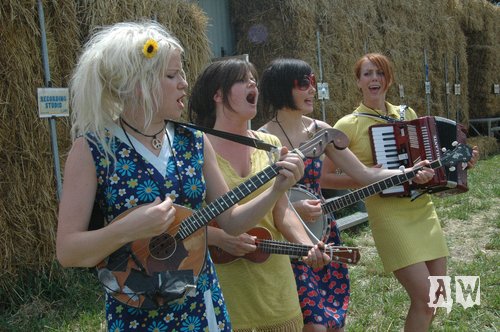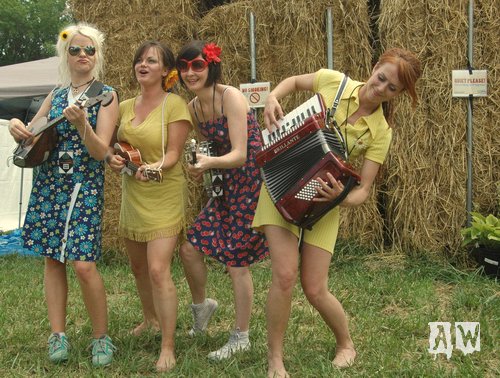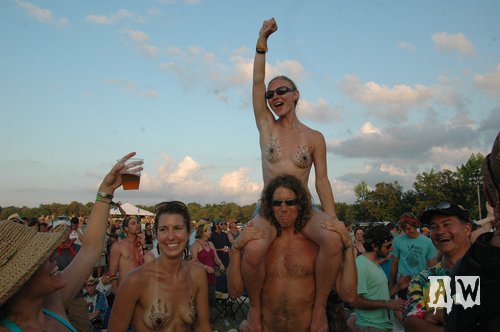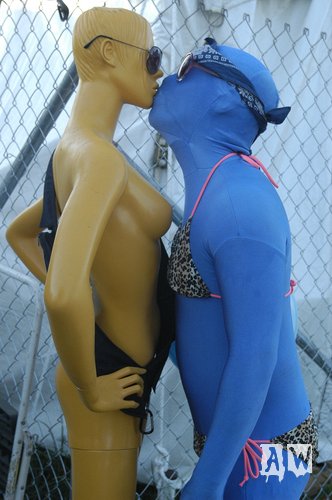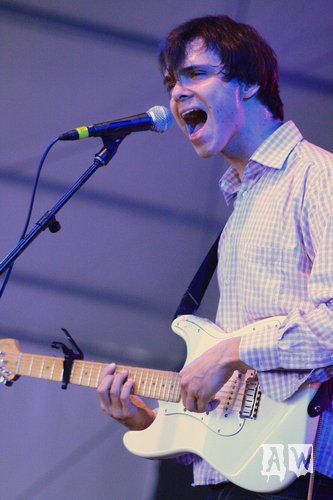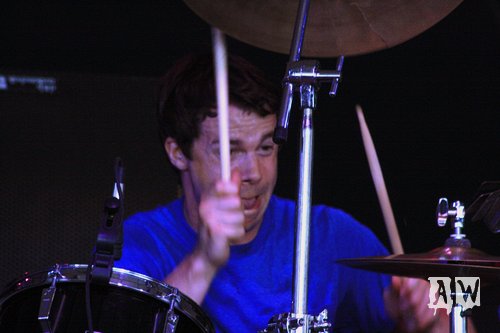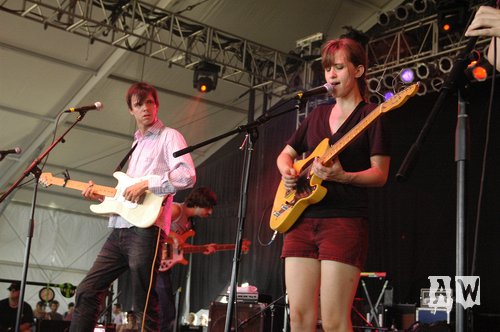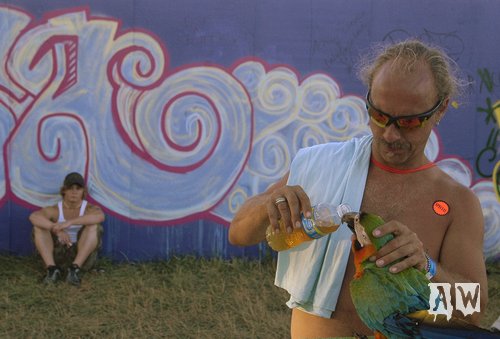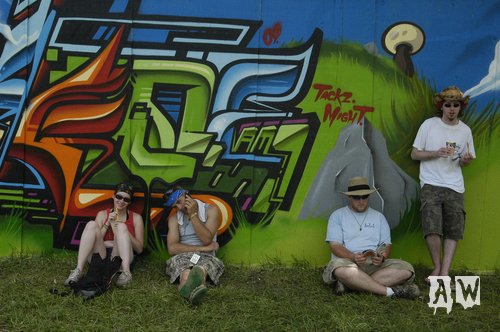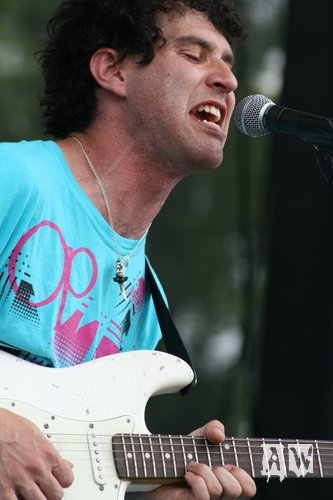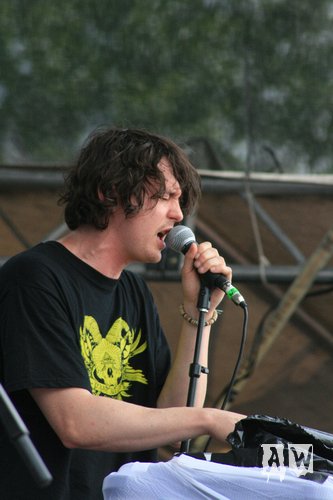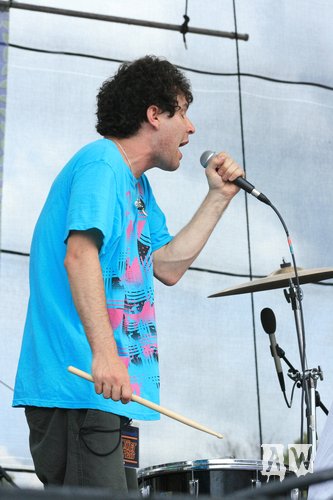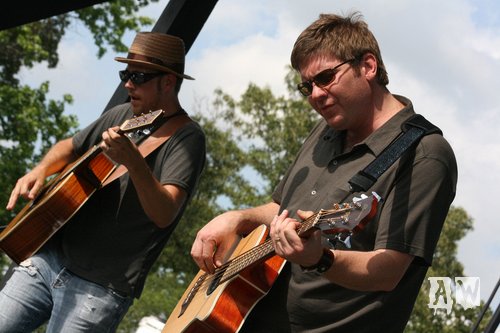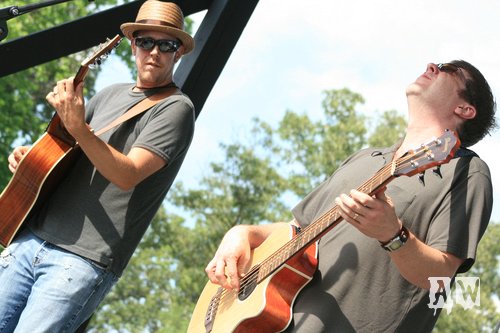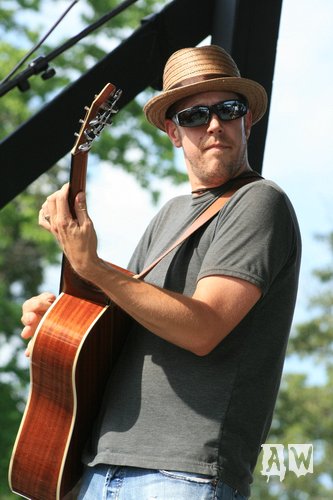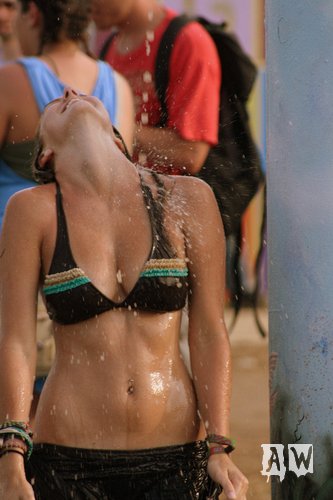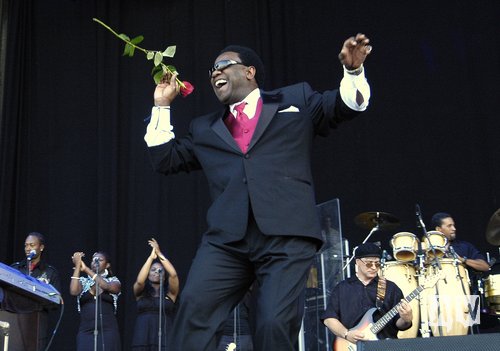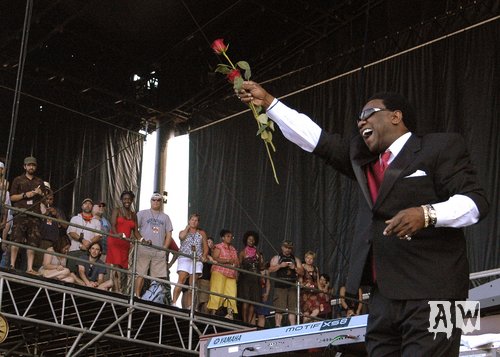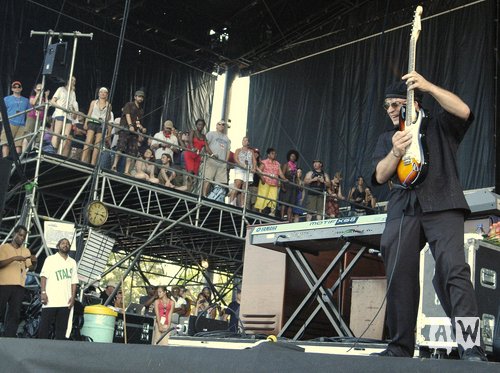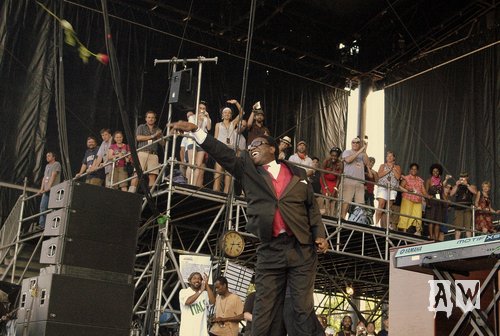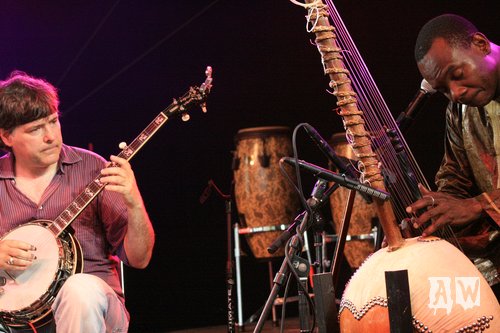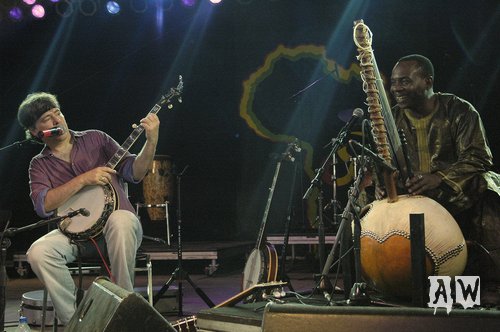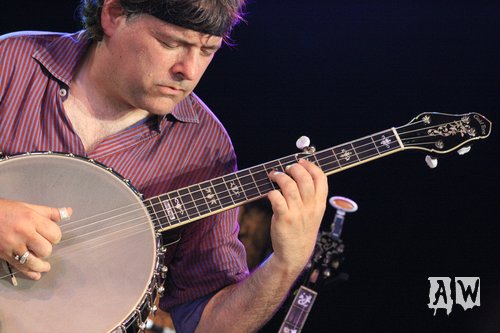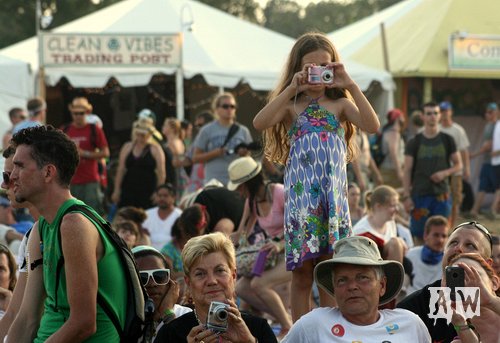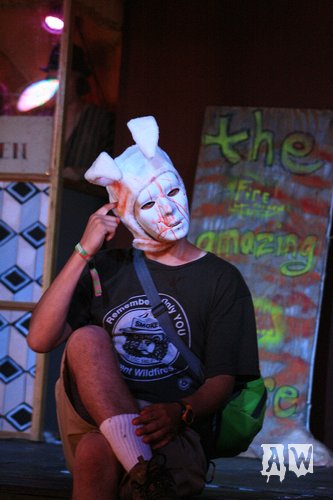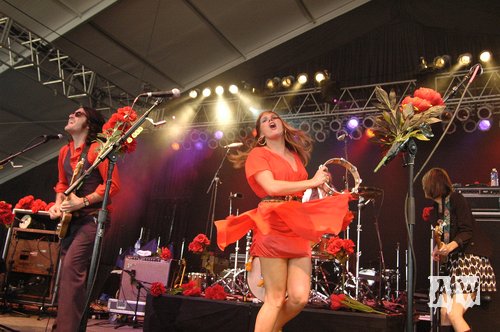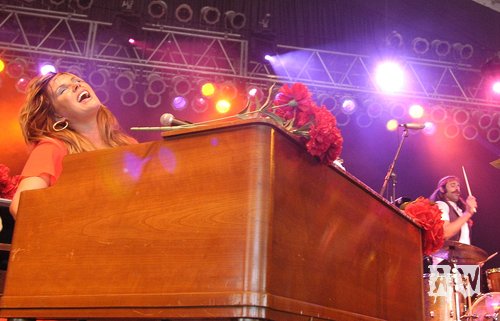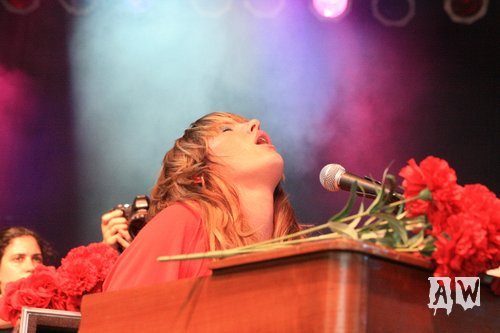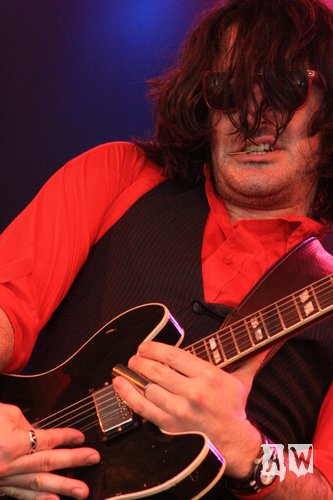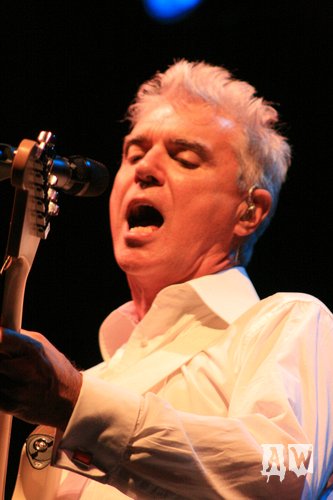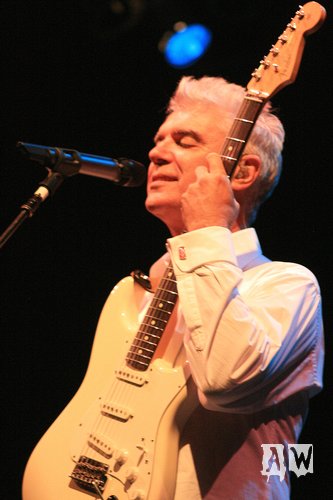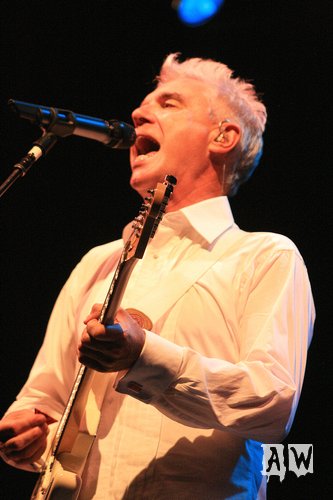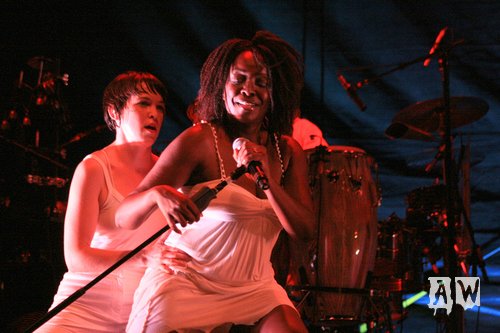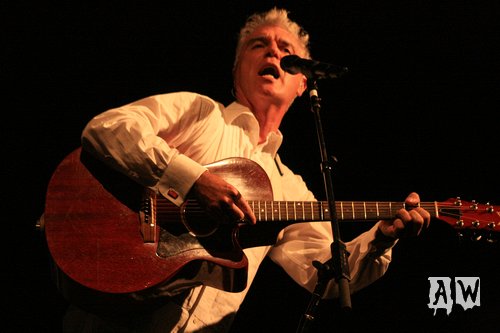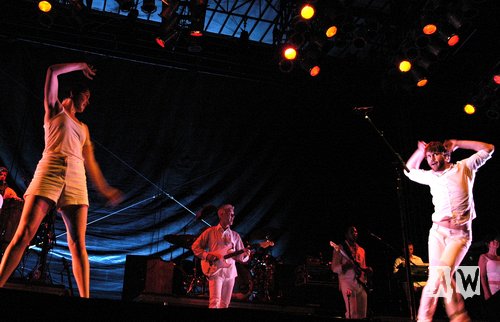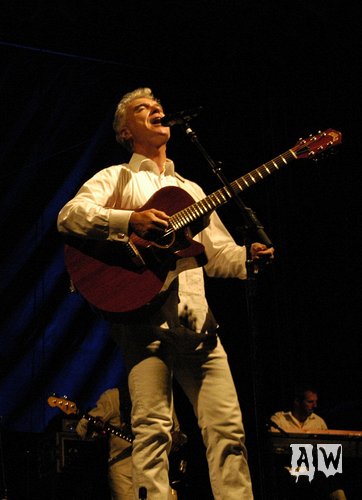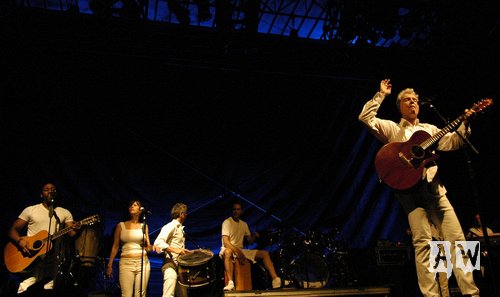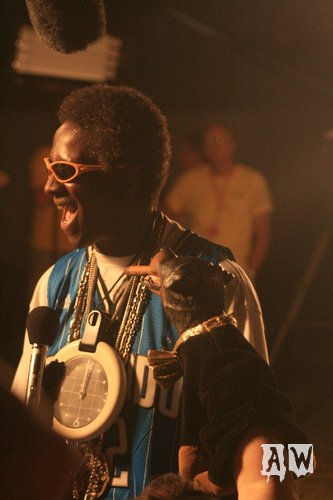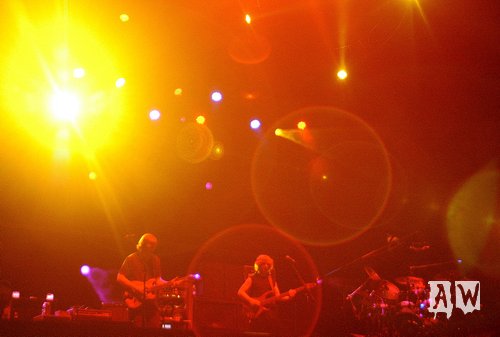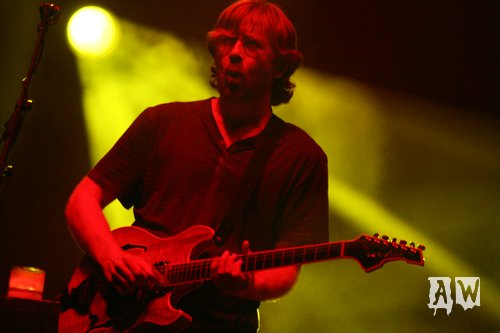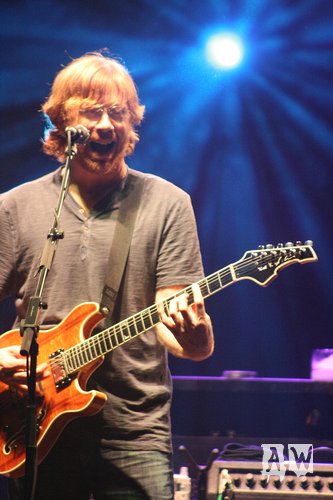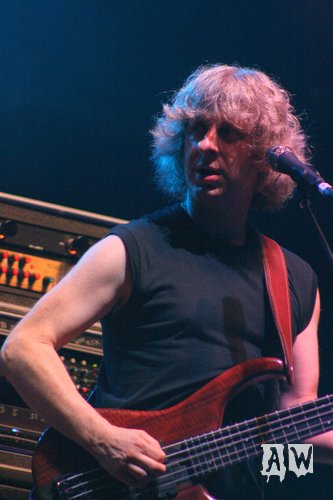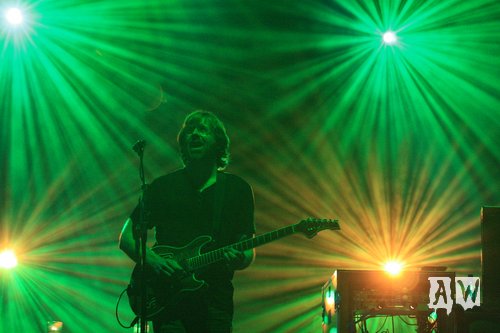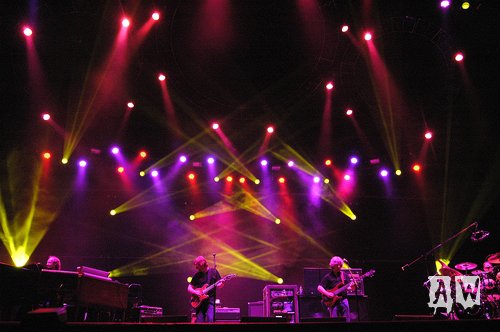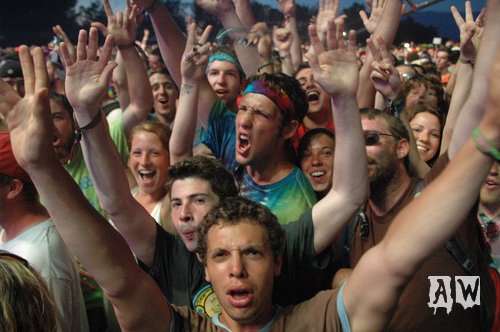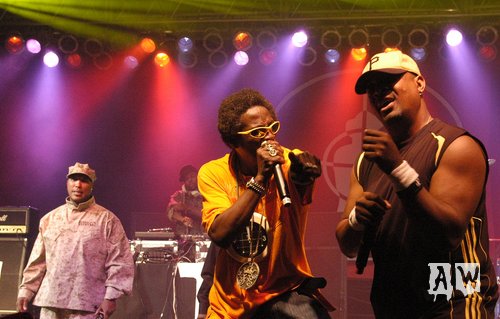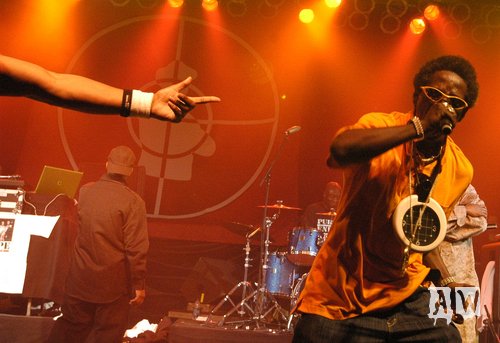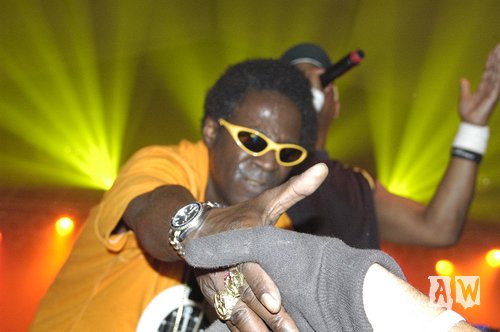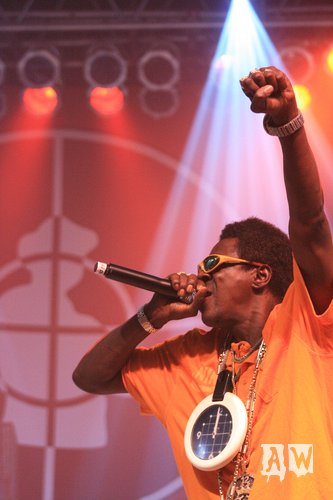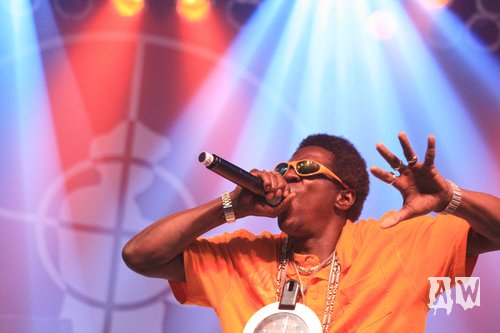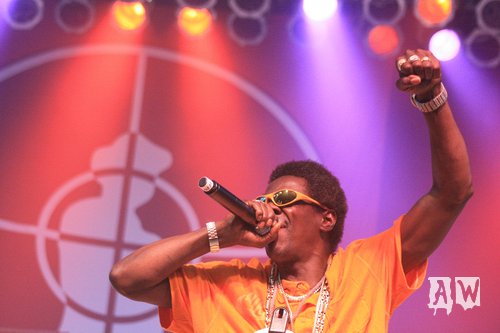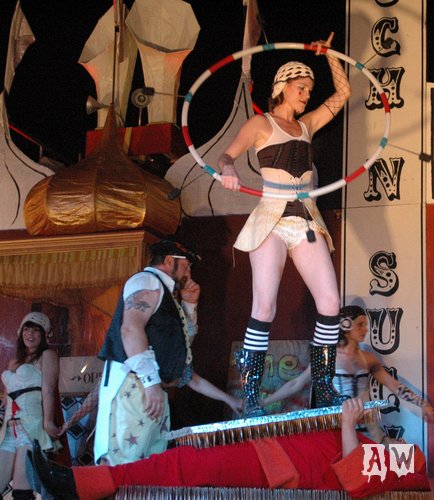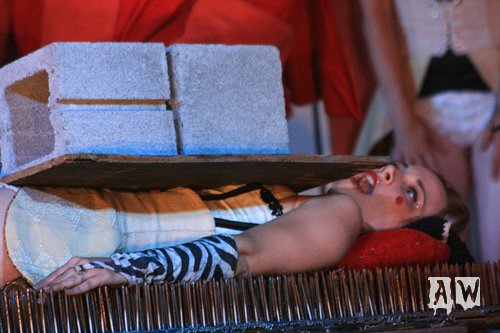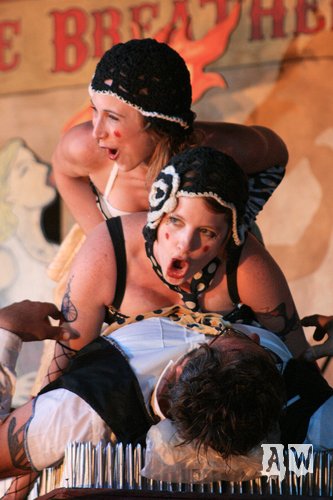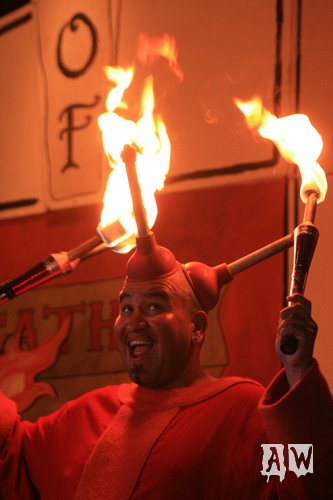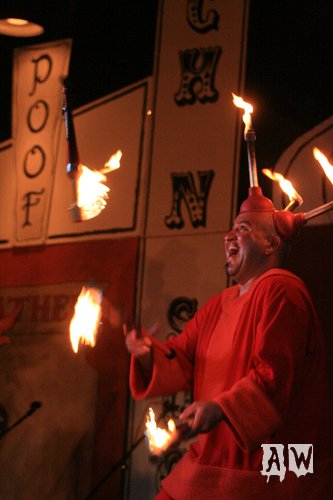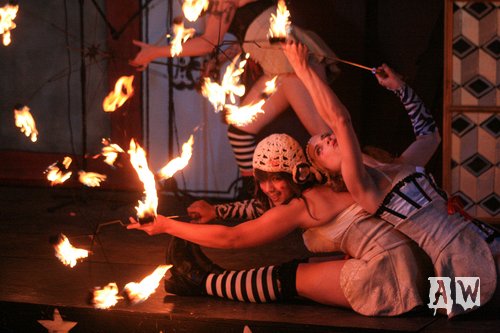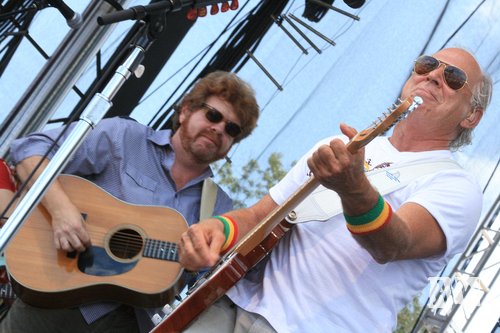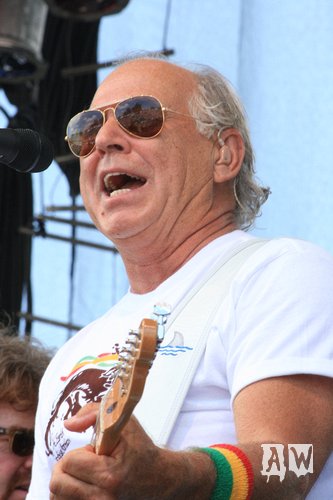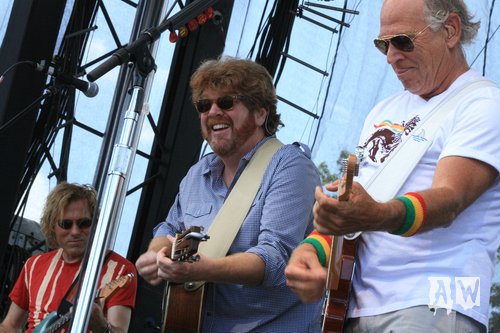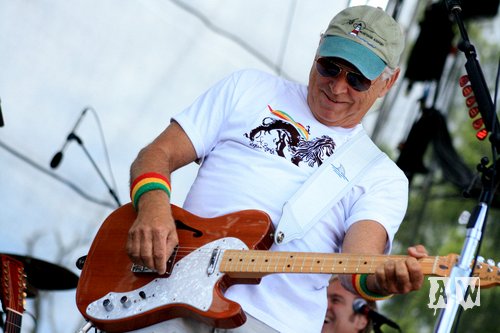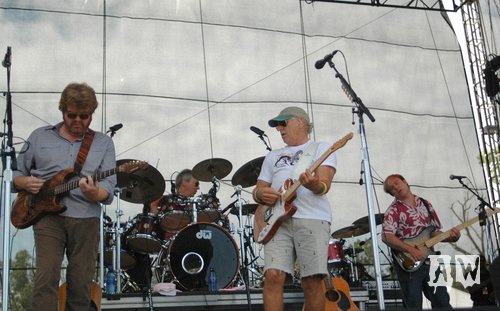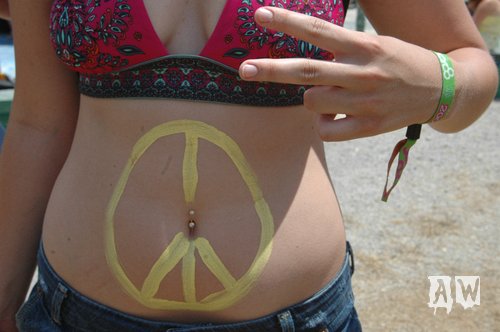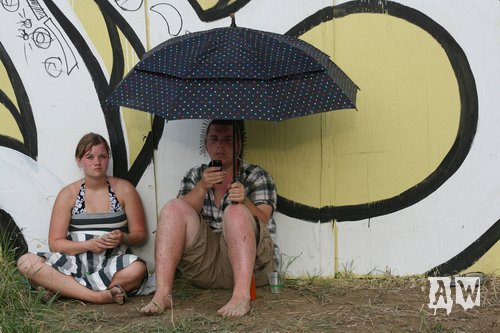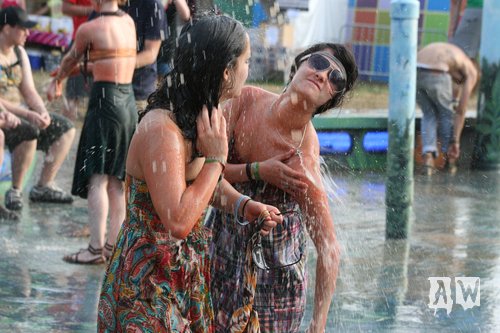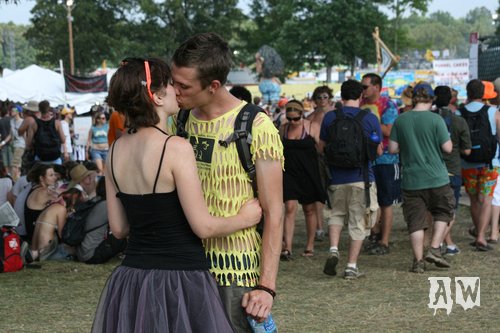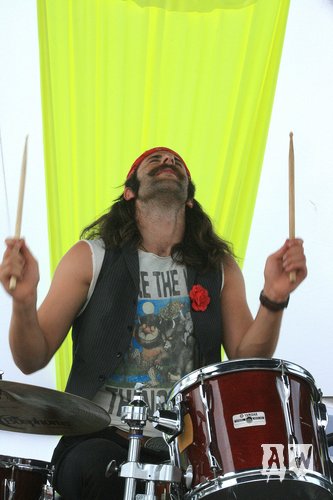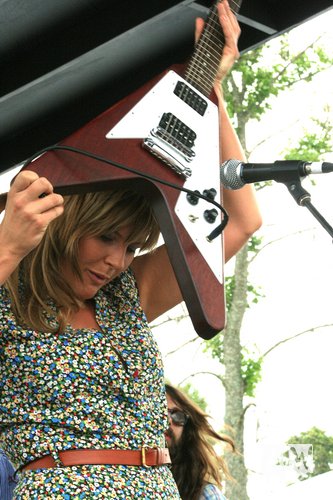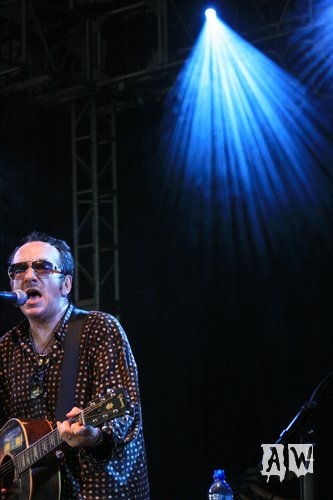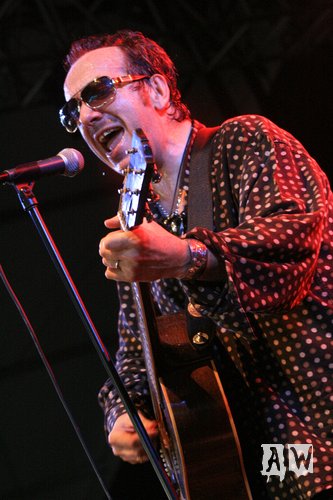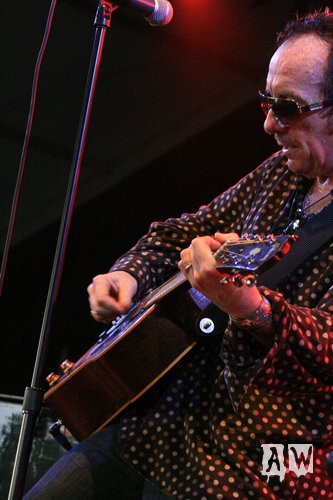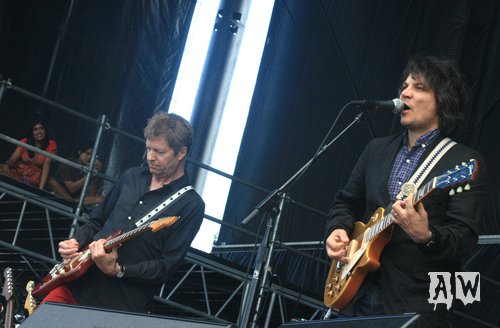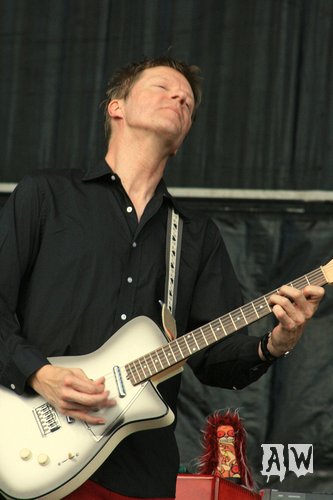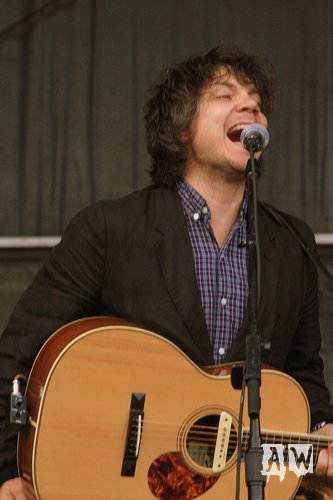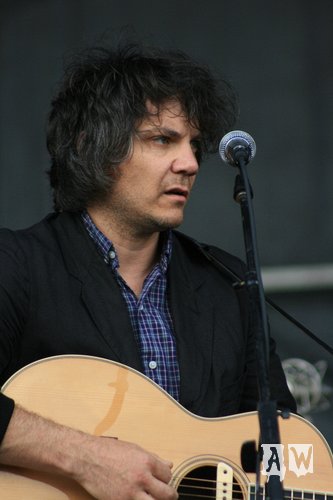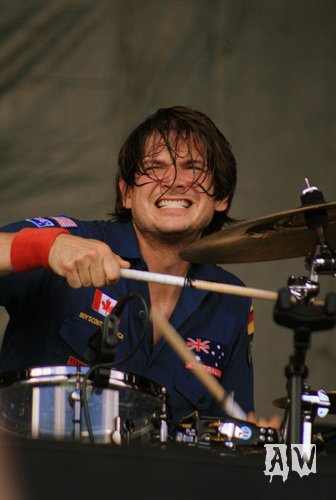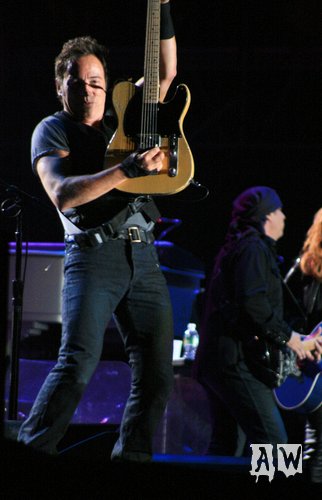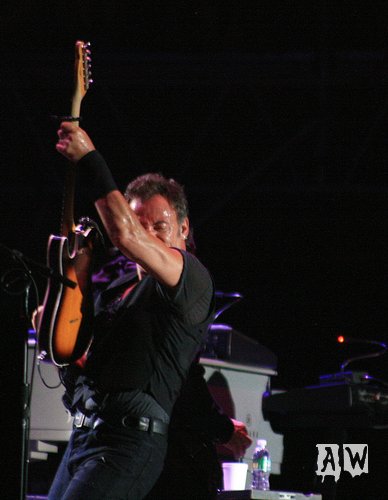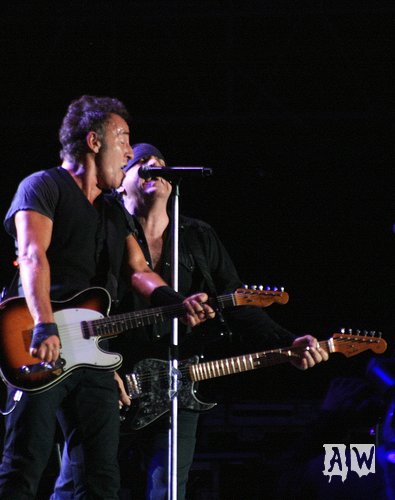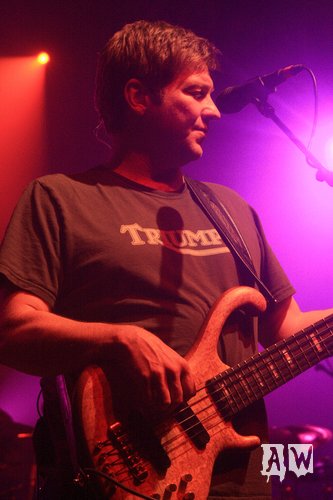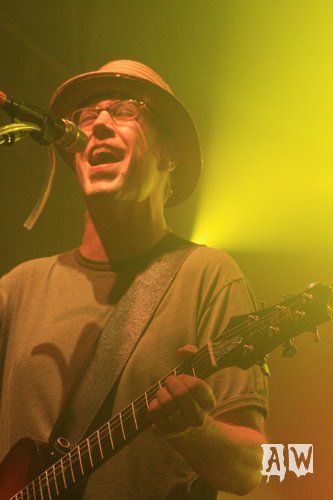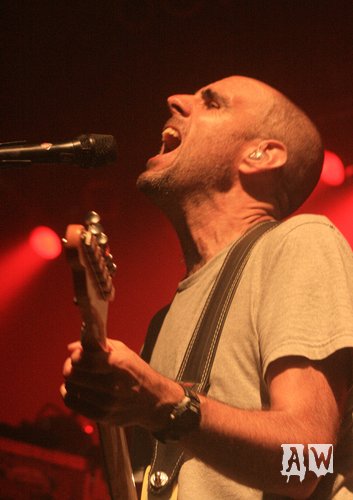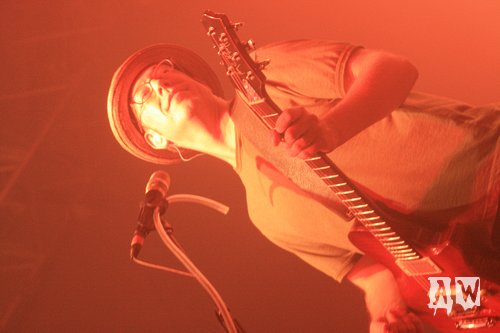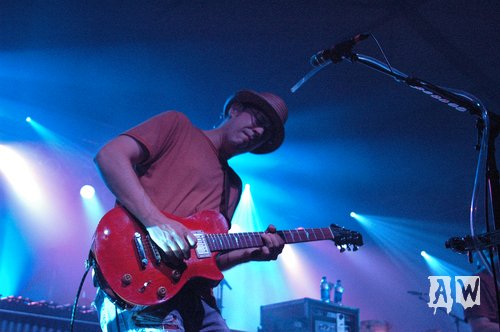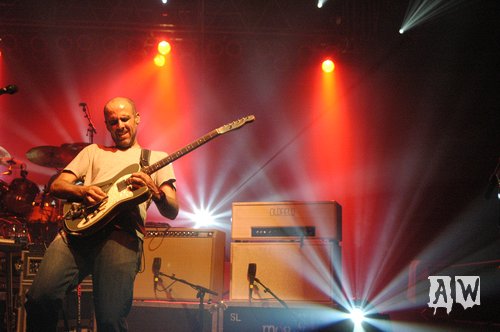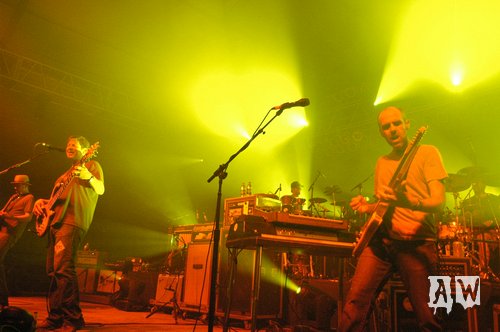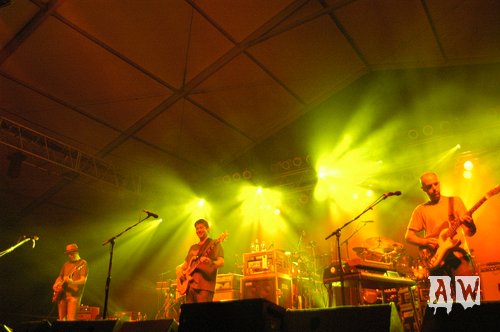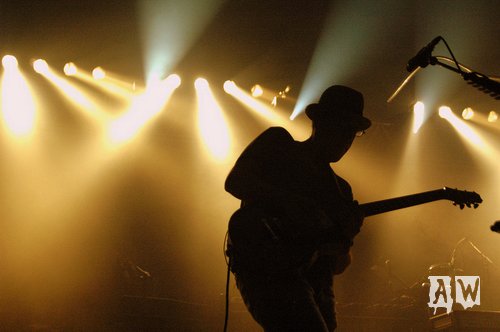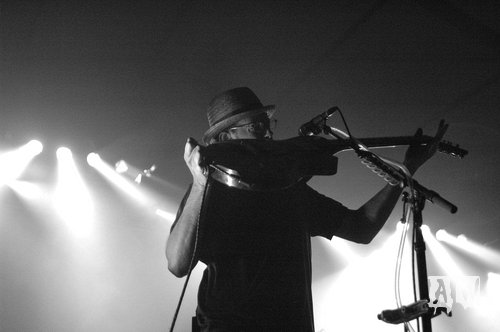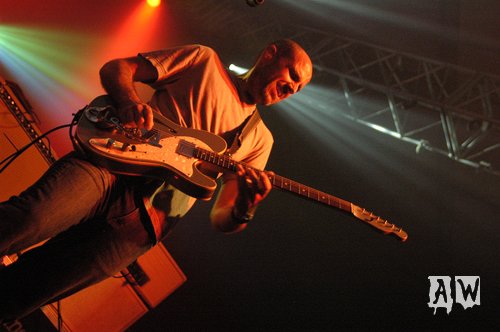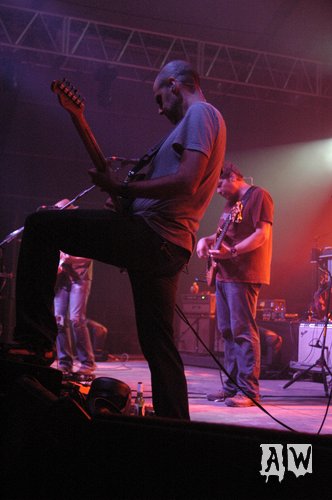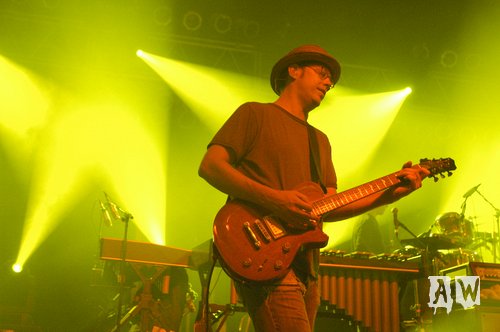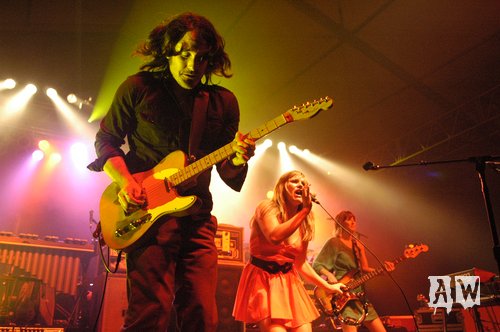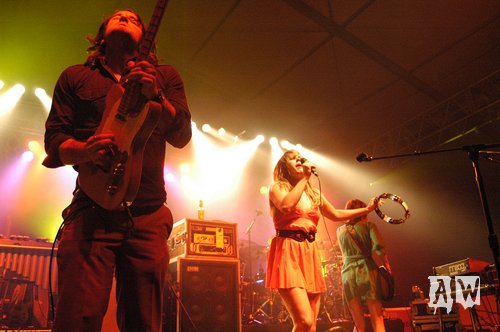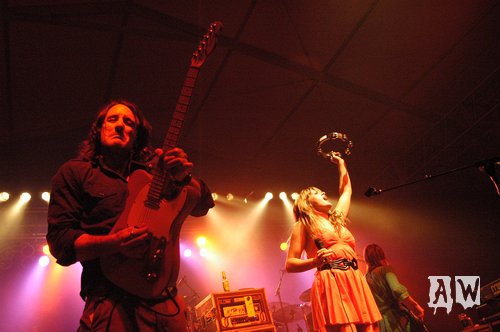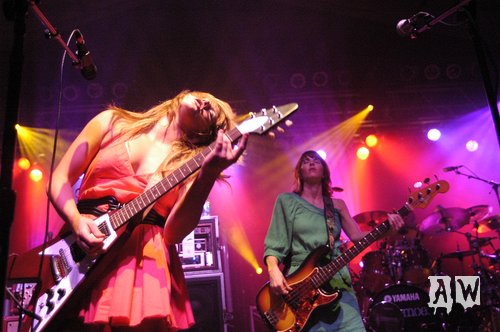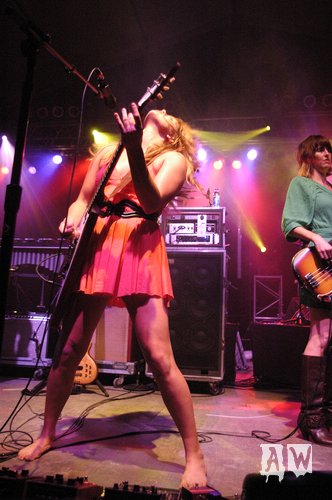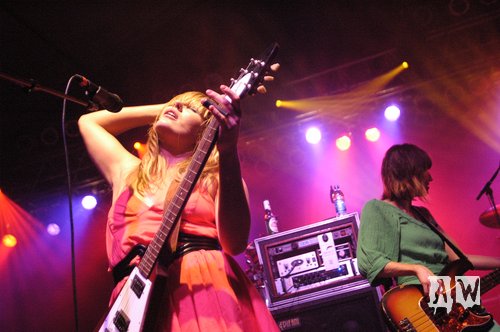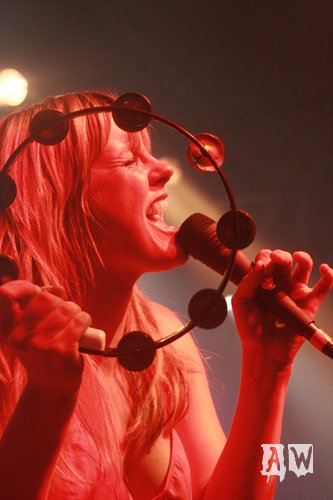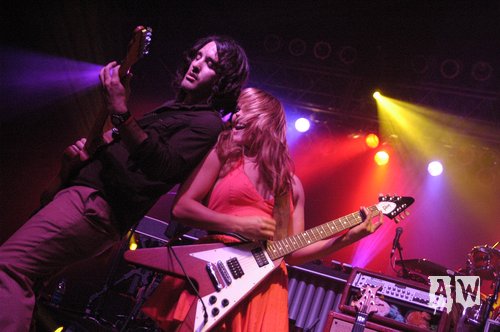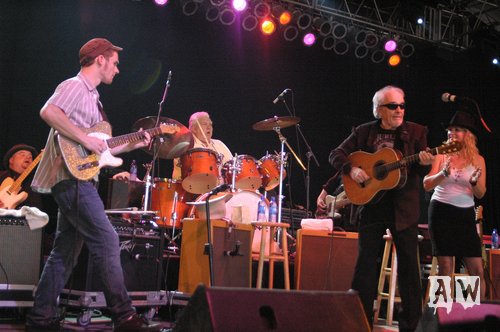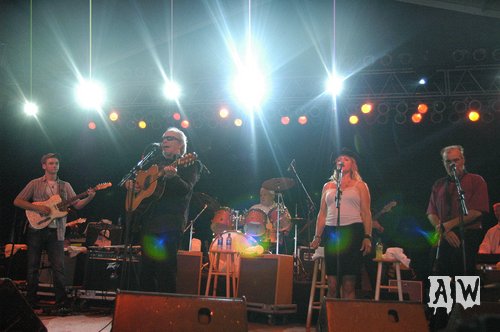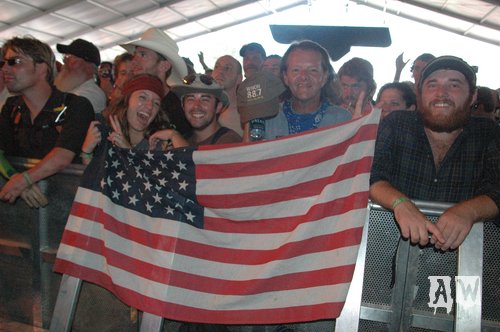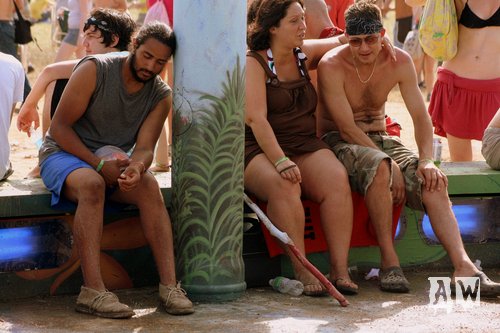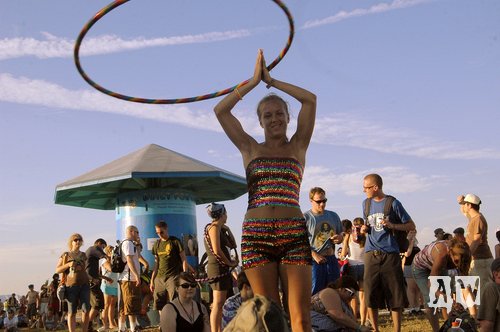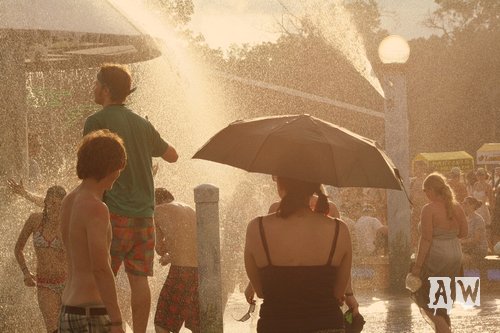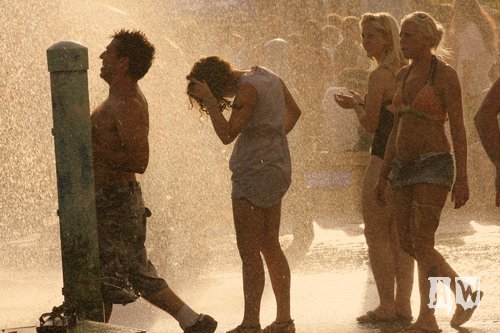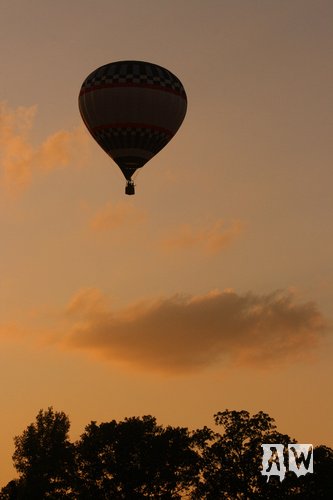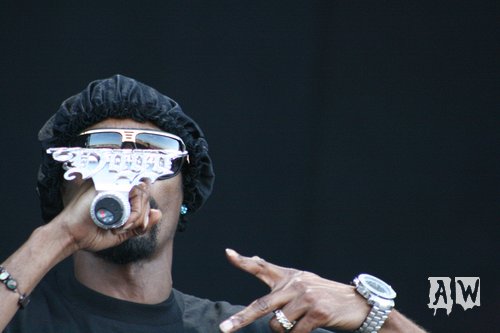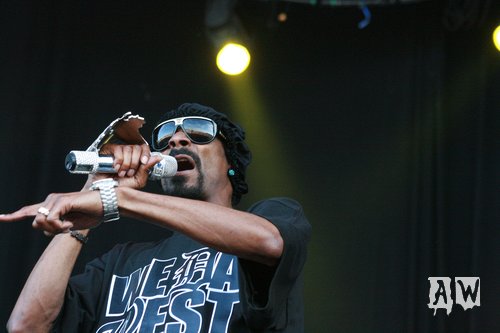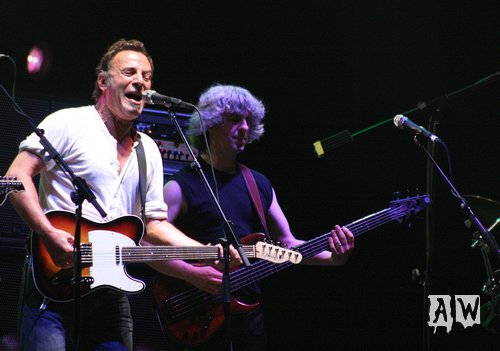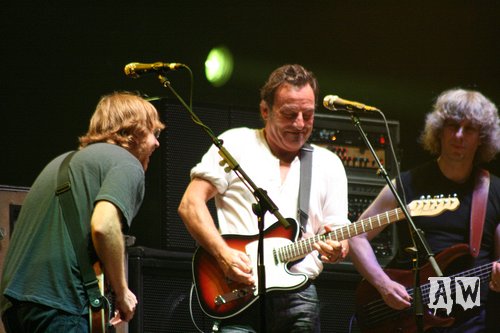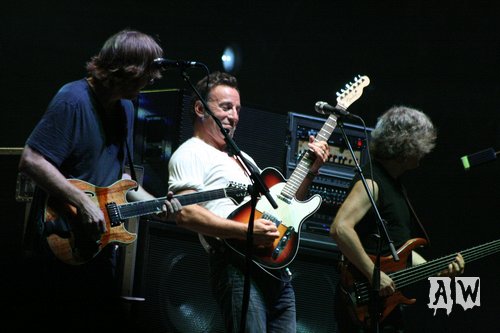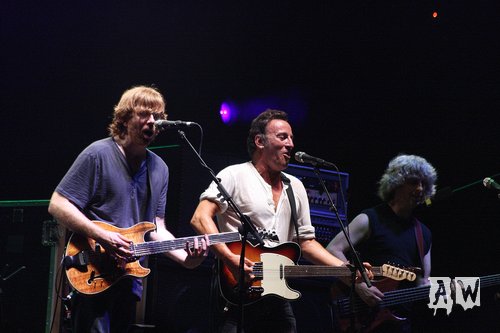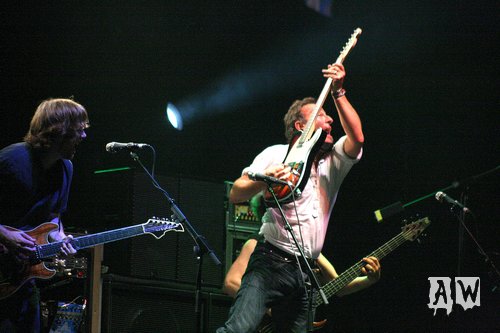 Ben Knox Miller from The Low Anthem told me that the band was wrapped up in the improvisational spirit of Bonnaroo' especially with the presence of Phish at the festival. After the band played to their biggest audience ever Thursday night' with a few torrential downpours thrown into the mix' Triumph the Insult Comic Dog approached them to say he liked the band and asked if they would be interested in getting made fun of during his set in the comedy tent later that night. They went for it' playing the song "Cigarettes and Whisky" while Triumph provided visual accompaniment: raping another puppet. Where else will you see The Low Anthem collaborate with Triumph the Insult Comic Dog? Welcome to Bonnaroo.
It became clear how unique and special this festival is during the culmination of the weekend on Sunday night -- after a day of walking around hearing Erykah Badu' Andrew Bird' Merle Haggard and Snoop Dogg -- when headliner Phish welcomed Bruce Springsteen to the stage to play three songs. "Mustang Sally" had an equal dose of charm and fire' and was followed by "Bobby Jean'" a rarer Bruce tune from Born In the U.S.A.. Then came the first-set closer' "Glory Days'" which perfectly blended the two stylistically -- Bruce's voice and stage presence matched with a Phish-led jam that even blew Bruce away. I couldn't really think up a better amalgam of American music then what I experienced at Bonnaroo. It was truly a beautiful thing.
Bonnaroo is like the greatest of musical buffets. There's no way you can get it all' and you just have to go with the flow. You get a little taste here and there and hope for some surprises along the way. And they happened' sprinkled throughout the weekend. I missed Delta Spirit's scheduled set on Thursday' but luckily' so did they due to a flight delay. Their rescheduled set later that night was fantastic. Then on Saturday' Jenny Lewis playing "Silver Lining" solo on an acoustic guitar was a nice enough treat to hear' but two songs later it took the cake when she invited Elvis Costello to sit in for a song. I walked two minutes away from Jenny and of Montreal was pumping out music that sounded like drugs without the drugs. I stepped away from them for a minute and could hear Gov't Mule playing "Southern Man" with Grace Potter on vocals.
It's an exhausting experience. You walk around in the Tennessee heat' catch a bit of the Dirty Projectors' Kaki King' Animal Collective' an acoustic moe. set' TV on the Radio' then you're faced with the hardest decision of the weekend: David Byrne or the Beastie Boys? After that' a three-hour Phish set lit the place up until 2 a.m. It was great to see them do their thing for everybody' and it solidified that feeling that their contribution to the world of music is just as significant and important as anyone else's at this festival. Nobody does it like Phish.
When Wilco's evening set came on Saturday the exhaustion was mixed with a beautiful calm in the air -- it was gorgeous outside and the music was perfect. Halfway through "Jesus' Etc." my friend turned to me and said' "Here's to Jay Bennett. These guys wrote some great songs together." The emotion in the music' the thoughts of going through life together' creating' losing' and the weight of moving on all hit pretty hard. An overwhelming feeling of being grateful to be standing in the sun with great friends and great music hit me so hard that I had a wonderful cry. Two songs later' "California Stars" -- more tears. Yes' Wilco is still one of the best around. New songs like "You Never Know" from their new album' Wilco (the Album)' rocked' and they ended with "Hoodoo Voodoo" from Mermaid Avenue' where Nels Cline and Pat Sansone traded off guitar licks like the best of them.
And then it was time to rage to Springsteen. Again' where are you going to see Wilco play' then Bruce' then a choice of an all-night moe. set' Nine Inch Nails' Ben Harper and/or MGMT? Bruce's E Street Band is a class act. Nobody really has that kind of fun or that kind of chemistry onstage. One predictable thing about Bruce is that you know what you're going get when you see him: a marathon' non-stop great rock concert. When Phish's Trey Anastasio welcomed Bruce out the next night' I think he said it best: "It was my first concert when I was 12 and I thought all concerts would be this way. I was wrong." The great thing about Bruce is that despite his catalog of hits' his show is not a nostalgia act. Yes' "Born to Run'" "Rosalita" and "The River" were some of the highlights' but the newer tunes really turned that shit up to eleven: "Lonesome Day'" "Radio Nowhere" and "Working on a Dream" ripped' and "American Land" from The Seeger Sessions was jubilant.
After Bruce' I heard Nine Inch Nails off in the distance' but I couldn't pass up seeing moe.'s late-night set. I stayed there the whole time' till the sun came up' and they did what they do best -- mixed up spacious improvisation with a just-shy-of-20-years-deep well of great songs. Chuck Garvey singing' "We're better together than we are on our own" in "Wind It Up" felt as poignant as ever in the early hours of Sunday morning at Bonnaroo. Deep into their set they did a band switch -- which moe. fans have grown accustomed to -- with Grace Potter and the Nocturnals. It left an ambivalent feeling: happy as hell to see my neighbors from Vermont get the chance to play some more at three in the morning when everyone is real loose' yet it felt like the momentum shifted drastically. The first time I saw moe. do this was years ago with the Ominous Seapods' and they've done it with a bunch of bands since' everyone from the Meat Puppets to Fishbone. They always have a nice awkwardness to them. This one didn't quite work and felt forced. After Grace played "If I Was From Paris'" moe. returned' slowly working their way into "Lazarus'" and it was night and day in terms of the two bands and the space and vibe they play in.
It was fully light out when they went into "Rebubula" to close their set' a moment I'll never forget. Looking around' you could now see everybody in the audience. With a huge smile on my face' I danced around looking at all the people I was sharing the moment with: to my right was a really longhaired blonde beauty who was dancing like there was no tomorrow; to my left was a girl with a floppy hat and big sunglasses and a guy with a Viking helmet dancing in circles around each other. Everybody was exhausted' happy and probably crazy as moe. played their encore' "The Pit" -- the last notes of Saturday night into Sunday morning.
Bonnaroo really is a playground for the soul. It's like reading one of those Choose Your Own Adventure books when you were a kid; depending on which direction you head you could have any of several one-of-a-kind experiences. It might have been watching people dance at the Silent Disco' or seeing legends like King Sunny Ade or the Del McCoury Band. Having those kinds of experiences made seeing Phish there for two nights seem perfect. The spirit and blueprint of Bonnaroo came from the seeds Phish planted a long time ago with their own festivals -- Clifford Ball' Great Went' Lemonwheel' Oswego' Big Cypress' IT' Coventry -- and Bonnaroo has been taking it to a new level in capturing the same kind of magic. It felt like the circle's been completed' and now maybe everything is a bit more inclusive than it was before. To see all of these other artists come in and feed off that contagious spirit and deliver' you can't ask for much more as a music fan.
related articles
Shows: moe.
Shows: Grand Point North 2014
Shows: moe.down 15
Albums: Phish - Fuego
Shows: moe.
More on:
Béla Fleck
,
Toumani Diabate
,
Al Green
,
Jimmy Buffet
,
Wilco
,
Triumph the Insult Comic Dog
,
TV on the Radio
,
Bonnaroo
,
Phish
,
Bruce Springsteen
,
David Byrne
,
moe.
,
Grace Potter and the Nocturnals
,
Merle Haggard
,
Elvis Costello
,
Snoop Dogg
,
The Low Anthem
,
The Dirty Projectors
,
Public Enemy
,
Katzenjammer
,
Animal Collective