Shows
The Dead
April 17, 2009 at Times Union Center in Albany' NY
by Mike McKinley
|
photography by Michelle Arthur
April 27, 2009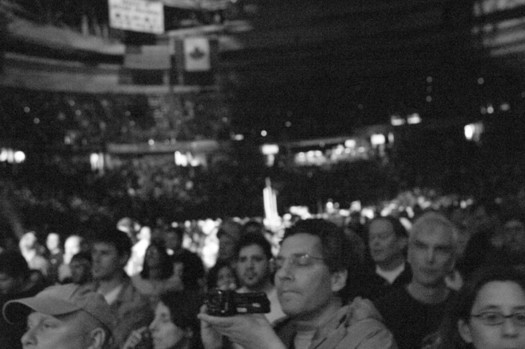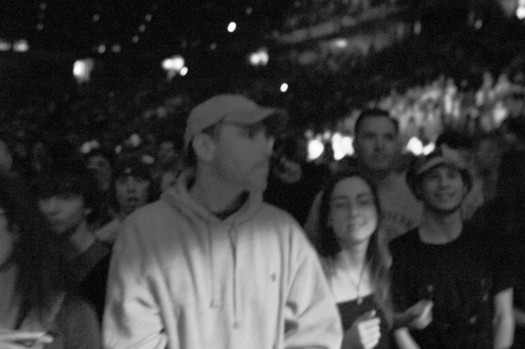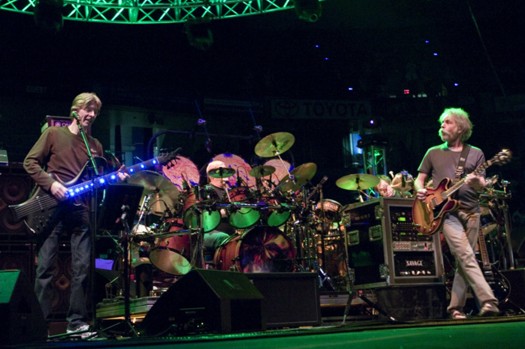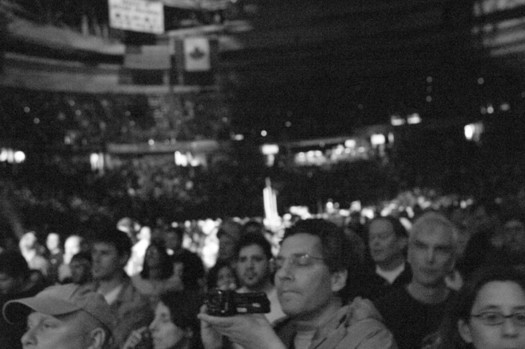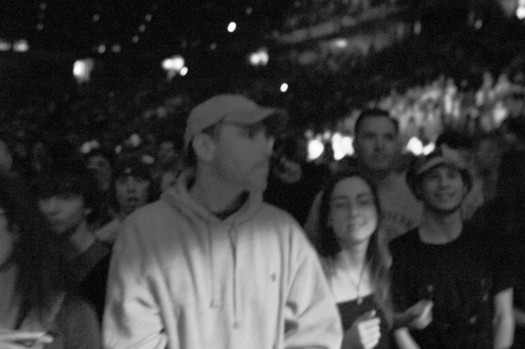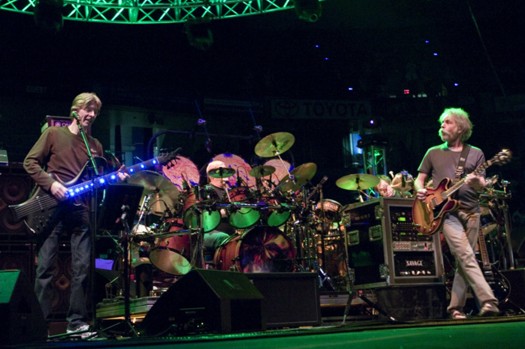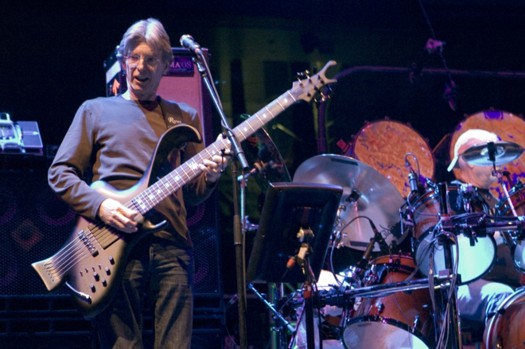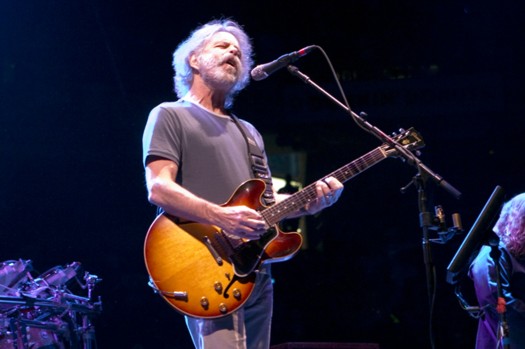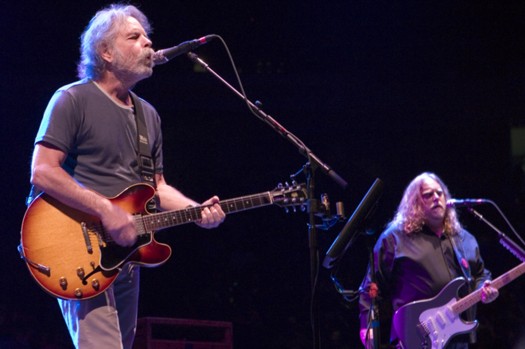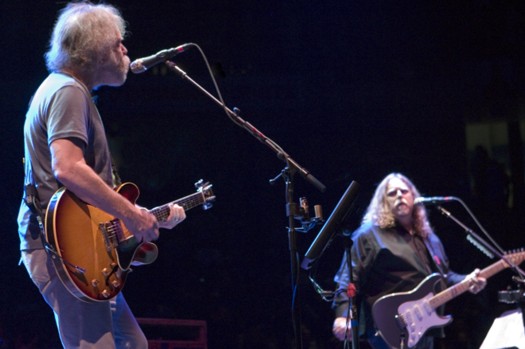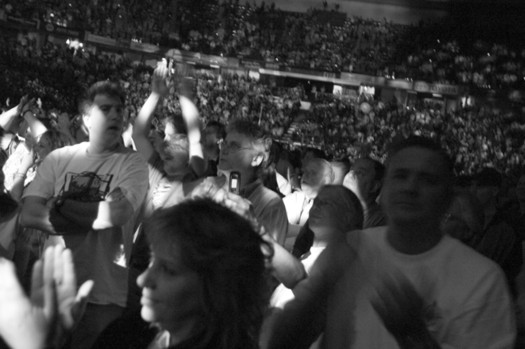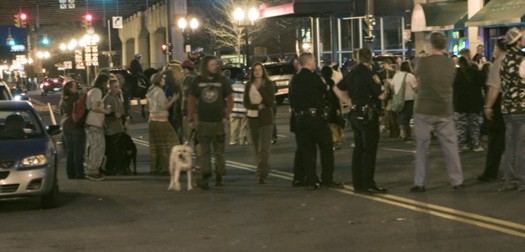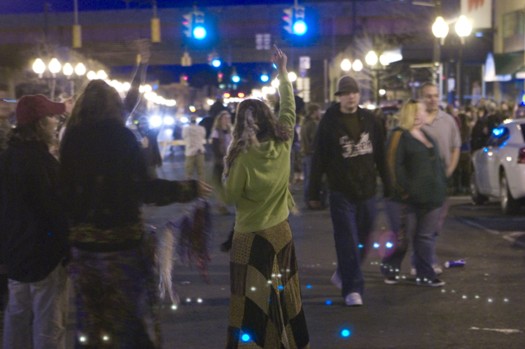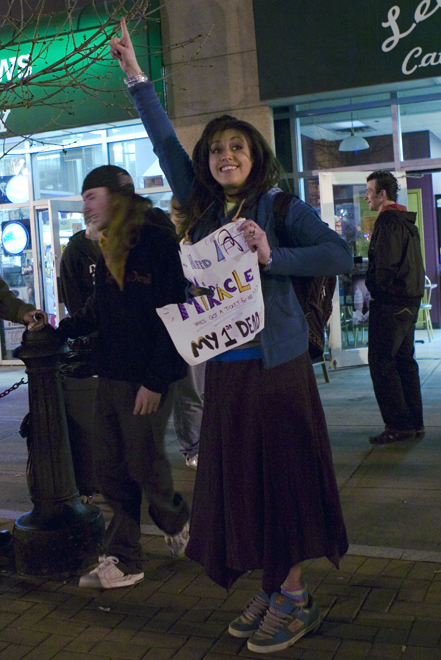 The last time I saw Jerry Garcia play was at the Knickerbocker Arena in Albany' 1995. I did a lot of reflecting on the last 14 years heading down to see the remaining members of the Grateful Dead play at that same venue (now the Times Union Center). Every year that passes' the Grateful Dead's music becomes more and more profound to me. Just a week before' I was in my car listening to a show from 1977 -- I have a natural inclination to throw on the Dead during the first warm days of spring -- when it dawned on me: the more I grow' the more I hear in the music. When I spoke to
Phil Lesh
a few years back' he described the music like the Nile River: deep and wide. Just when you think you have something figured out' it shows you something new.
I've seen all the members of the Dead in their respective bands over the years' so the hype about getting together and playing again seemed… well' just like hype. Add in the obnoxious ticket prices and seeing your heroes on The View' and it's easy enough to feel like passing until things return to normal. But once the lights went down and the music started' it was easy to feel like none of that mattered.
Though there has been very little new material since Garcia's death' the different incarnations of Dead-related groups (most notably Ratdog and Phil & Friends) have evolved and continue to push the material and improvisation into new and interesting territories. The Grateful Dead is a language that continues to evolve.
In a lot of ways' their catalog has become the new standards' similar to jazz standards. Musicians in every community use these songs as a starting point for playing together and as a catalyst for making shit up on the spot. They're becoming the universal songs and universal jump-off point. Even without the members of the Dead' it continues to develop year after year and people are still identifying with this music in such a deep way. With that said' it was refreshing as hell to actually see the core members of the Dead still taking this music and finding something new to say with it.
There were times throughout the night when Mickey Hart and Billy Kreutzmann played some of the weirdest' funkiest grooves I've ever seen them play. Not only was the depth of the communication amazing' but it's also amazing after all the years of playing together that I was hearing something like never before. As for Phil and Bobby' I thought they both sounded great. Looking at the core of the band -- appropriately' they were in the center too -- is forty-plus years of making this music together and an improvisational language that is on a completely different level spiritually and intellectually. The only thing that I've seen similar to this level of depth and understanding was seeing Ornette Coleman play a year ago.
Guitarist Warren Haynes and keyboardist Jeff Chimenti get it. It's in them to play this music. The way they jammed off one another and the textures they used in "West LA Fade Away" (big' fat envelope filter guitar and the one-of-a-kind vibrato chime of the Fender Rhodes) were brilliant. The train kept chugging as the jam took flight' and soon the interplay between the entire band was present. Everyone had their own space and they moved together spectacularly. It lit the first set's fire' and the "Brown-Eyed Women" and "Cumberland Blues" that followed sounded like magic.
As much as I admire Warren Haynes' guitar playing and spirit' I've never appreciated hearing him take on a lot of the Dead's songs vocally. I think it's been said "Don't Mule my Dead'" and I've shared that snarky thought. But if I've learned anything over the years' you have to leave both your mind and ears open. In the first set he sang Van Morrison's "Into the Mystic'" and it was gorgeous. And after coming out of "Space" deep in the second set' he led the band through Jerry's classic ballad "Comes A Time'" and it was the first time Warren has ever made me tear up a bit. Goes to show' you don't ever know.
Oddly' I find it really impressive that I still don't know how much of the time they're actually lost and confused. I love that it's deliberate and intentional to play that way' especially when they improvise. "Viola Lee Blues" was a great example how they don't ever play anything obvious -- they would have a scattered dialogue until something would finally combust and shoot out into the ether. It would then slowly dissipate like fireworks trailing off. They'd start all over again without ever playing it straight. The playing was so awesomely chaotic and suggestive' like they were throwing great idea after idea into a bubble to bounce around until they found the great space to let it burst. They played with so much relaxation within the mindset of never ever sounding relaxed.
The second set -- "Viola Lee Blues'" "Sugaree'" "The Other One'" "Drums/Space'" "Comes A Time'" "Unbroken Chain," "Throwing Stones'" "Not Fade Away" - told an interesting story: songs covering the loss of freedom' disassociation' escapism' and the simple notion of being saved by love and the fragility of the human race' broken up with tribal drumming' free-form electronic experimentation and plenty of improvisation to fill in the gaps. With that combination comes a type of storytelling that has a little bit of everything: confusion' euphoria' uncertainty' helplessness and hope. It was quintessential Dead: in order to understand the light' you have to see the dark too.

Afterwards I talked to some people who didn't like the show. I heard complaints about how it lacked energy or that the band seemed not together. They're probably all valid assessments of the show. But it worked for me. I sat through the show sober and really enjoyed every minute of it. In contrast to so many statements of the past about the Dead's music and drug use' it was refreshing and funny to say to people' "You'd have to be on drugs to hate this music."
But seriously' basking in the afterglow of the show' I thought that some people would just call this experience a rock concert. I think it's something bigger -- the words' the delivery' the songs' the experimentation' the improvisation and the community that surrounds it - it's still like nothing else. The Dead are mystics telling a great American story' and it's wonderful to see they're still doing it well.