Blog

Big Heavy World turns 13
by Michael Carney
April 14, 2009
For the SOMers not in the know'
Big Heavy World
is an amazing non-profit out of Burlington' VT dedicated to repping Vermont-made music. It's part record label' music shop and archive. BHW is also the curator of
WOMM-LP The Radiator
--a non-commercial' volunteer run radio station. To celebrate 13 years of supporting the Vermont music scene' they are throwing a huge party down at Metronome & Nectar's that sports a bill full of top local talent. Come by if you're in the area to support a worthy cause.
"April 17' 2009 Party with us at Big Heavy World's Baker's Dozen
Birthday Bash at Club Metronome & Nectar's' 182 Main Street'
Burlington VT! It's our 13th year of supporting Vermont-made music
with a volunteer crew. We've put out 15 compilation CDs' collected
almost 4'000 Vermont-made recordings at the archive' built a radio
station with Lee from Radio Bean' and yelled 'Hulk SMASH!" at anything
that's kept VT music down. Come remind us why we're here - for the
love of Vermont's scene and the live music that makes it so worth
living here."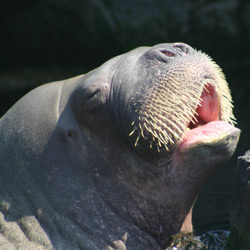 related articles
Shows: Hug Your Farmer: A Tribute to Levon Helm
Shows: Hug Your Farmer
More on:
Big Heavy World
,
The Radiator
,
The Shandies
,
The Fatal Flaws
,
Vultures of Cult
,
Ryan Ober
,
Cherry Cassette
,
Lendway
,
Blowtorch
,
Missy Bly
,
Weight of the World
,
Even the Score