Features
Musicians'/Music Industry Folks' Favorite Moments of 2008
by State of Mind Staff
December 23, 2008
page 1 of 5

Happy new year' everybody! 2009 is the year.....

We'll let you fill that one in.
So come on back in a few to see the full-length. Until then...

We asked some musicians and industry folks to reflect back on 2008 and tell us the following:
Tell us a few-ish (3-5' or' as many as you'd like) of your favorite music moments of 2008. They can be anything: playing live' recording' seeing somebody else play' an album you listened to' a conversation you had about music' etc.

Jenny Scheinman -- violinist' vocalist and composer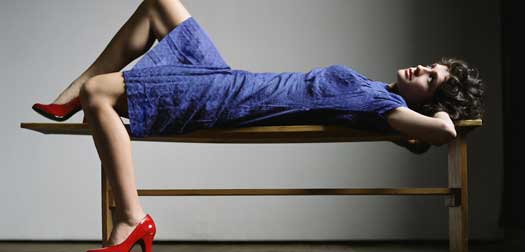 photo by Michael Wilson
1. During the week around Halloween I had the privilege of leading a band at the Village Vanguard featuring Jason Moran (piano)' Greg Cohen (bass) and Rudy Royston (drums). I lived in the curve of the piano for a whole week' often with my head leaned into to the harp of the piano' under the lid' kind of like swimming in the nectar of the Gods. Many really difficult things happened that week; Greg got run over by a cab and showed up Friday night with what looked like a broken leg (it healed)' I got stuck on the wrong side of the Halloween parade for an hour in 20-degree weather' Jason had a bad flu and checked himself into a hotel to avoid infecting his wife Alicia (who is a classical singer and had a performance on the Monday after our run)' Rudy parked at a fire hydrant. Yet from the very first note our tendrils grew thicker and thicker around each other and when I woke up the day after I felt like we had just bombed the city in love. And I should say that one of my goals with the week was to be asked back by the proprietress -- the famously blunt' unedited' hilarious' loveable but sometimes cruel' Lorraine Gordon. When I walked off stage after the first set she came up to me' grabbed my ass and said "You little ______' you made me cry!" which was later translated by her manager as an invitation to return (or' alternately' a threat if I don't return).
2. In a series of serendipitous coincidences I met and played with Bruce Cockburn' the great Canadian songwriter. We rehearsed for 4 days straight' 6 hours/day. This was completely normal for him' but having grown up under the jazz dictum "rehearsal only hurts" it was a revelation to me. We played and played' tried different approaches to his songs' to my songs' tried vocal versions of instrumental tunes' tried infinite different tunings' and apart from all the music growth we really got to know each other. I thought: I've been living in New York for nearly a decade and I've never done this! I've never really rehearsed! There are definitely jazz musicians that are loyal to specific bands (take Jim Black for example)' but for the most part NY downtown leaning jazz musicians are died in the wool freelancers' free-agents' don't discuss their playing in any detail' don't take orders' and generally think of themselves as "too bad ass to rehearse." Part of this comes out of the first-thought-best-thought approach -- Paul Bley would be a prime advocate -- an approach which keeps things fresh' revealed' exciting' in-the-moment. But if taken as policy is it undermining? Why don't we rehearse? Are we too scared? Are we too lazy? Steven Bernstein would say we aren't paid enough to rehearse. But if you want to make money in NYC you wouldn't do gigs at all' you'd play on the subway where you can make $75/hr and play for huge audiences. Or you'd go to Europe where jazz musicians are paid infinitely more than their colleagues in other genres. Did this turn into a rant? I didn't mean to! I meant to say that after a life of playing totally by the seat of my pants I had the thrill of sitting down in my pajamas with someone and digging into the music in a way that I've never done. And as we parted I realized that the gig was just gravy -- the real fun was the process. I'm going to try a little more of that in oh-nine.
3. I toured for much of the fall opening for and playing with Rodney Crowell' the Texas born songwriter who penned many of Emmylou's big hits and has been stoking the star makin' machinery of the popular song for nearly 4 decades. He is a native genius and great soul. Two days before the first day of the tour I dreamed a song which is about Rodney' about my family and music' and includes almost every important force in my life' including all the love and the cruelty. It's my Liar's Club. Rodney loved the song and it became one of my shining moments in the set. But then came our last show: at Bimbo's in San Francisco' and who was in the first row but my parents and step-parents' cousins' the whole California crew. If there's anyone singled out in the song it's my dad ("But you [Rodney] called me up and told me I'm the real deal' something that my father'd never say/ He's too busy sewin' up some cowgirl' out there with the coyotes and the strays"). Joe Henry said my temperature rose perceptibly when I got to the chorus ("I don't have to take you [Rodney] there/ I just shut my eyes and breathe the air/ But if I were to take you there you'd see me as a child it'd be like lifting up the covers/ An awkward little girl in a rodeo of outlaws/ Where the men humiliate you and the women talk around you/ But you know that none of this matters cuz you're still just a child.") and by the time I got to the lines about my dad I was shaking. It was my rough awakening into the thrills and terrors of words -- they actually mean something.
I made and released two albums this year: a fifth instrumental record and a debut vocal recording produced by Tony Scherr. Tony and I have both been interviewed about the vocal album and Tony's quotes were often if not always brilliant. In one he said something to the extent of "Jenny reveals herself through her music' she does not hide behind it." Looking back on oh-eight I would say that the shining moments of my life as an artist (of which there are many more) were the ones where I felt I was brave enough to reveal something new' something true.
Read our conversation with Jenny Scheinman from May 2008.
Mike Gordon (of Mike Gordon fame' and Phish)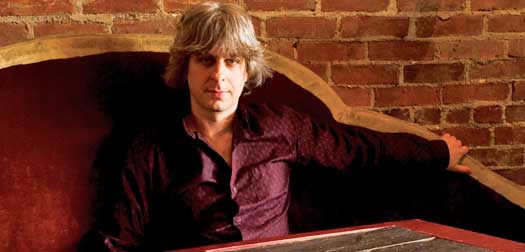 photo by C Taylor Crothers
The Low Anthem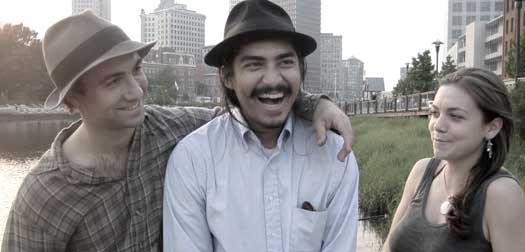 1. The musical moment of the year was definitely moonlight canoeing with Nathan Moore on his beautiful river in the Shenandoah during our four-date Nathan Moore-Low Anthem Virginias' Carolinas tour.

2. The Bowery Ballroom with Rachael Yamagata wasn't bad either.
related articles
Shows: moe.
Shows: Grand Point North 2014
Shows: moe.down 15
Shows: moe.
Shows: moe.
More on:
Jon Topper
,
moe.
,
Cornmeal
,
The Low Anthem
,
Nathan Moore
,
Bryan Dondero
,
Grace Potter and the Nocturnals
,
Blues and Lasers
,
Jason Moran
,
Dave Migliore
,
Alex Toth
,
Rubblebucket Orchestra
,
Disco Biscuits
,
Conspirator
,
Electron
,
Surprise Me Mr. Davis
,
Peter Jesperson
,
Pat Ormiston
,
Japhy Ryder
,
Howard Wuelfing
,
BuzzUniverse
,
Mike Gordon
,
Jenny Scheinman