Shows
Umphrey's McGee
November 21-22, 2008
at 9:30 Club in Washington D.C.
by Jeff Tehan
|
photography by Michelle Arthur
December 19, 2008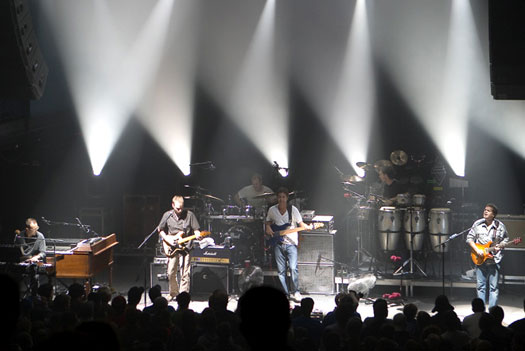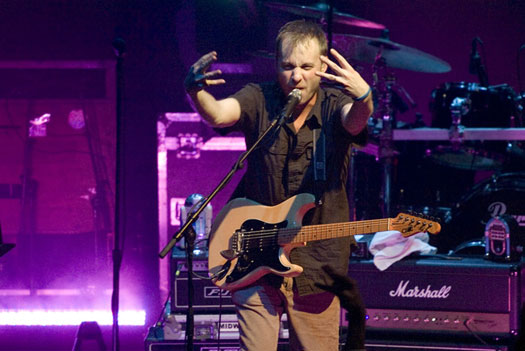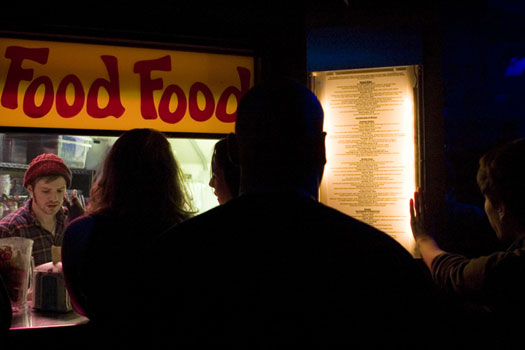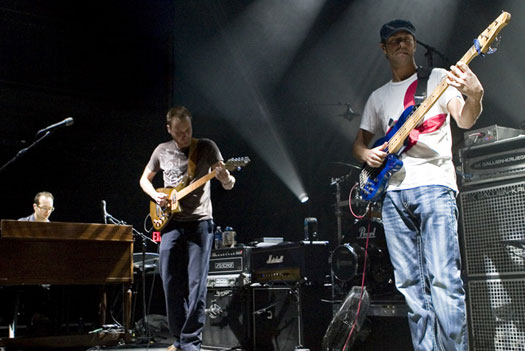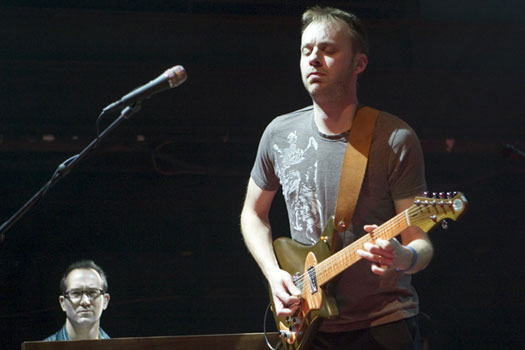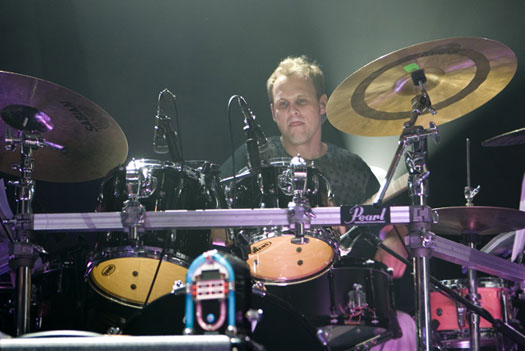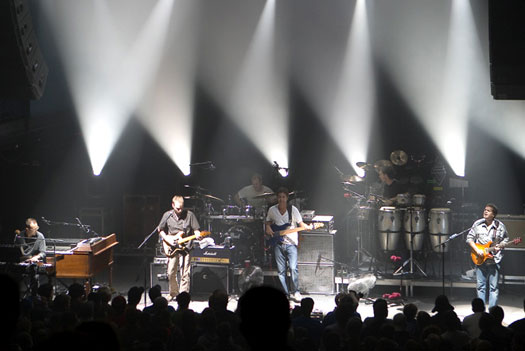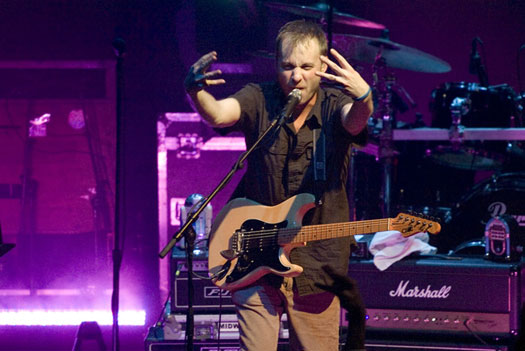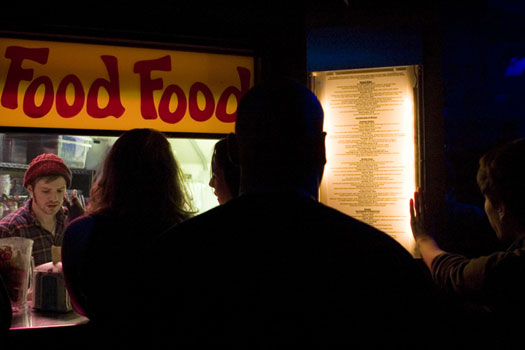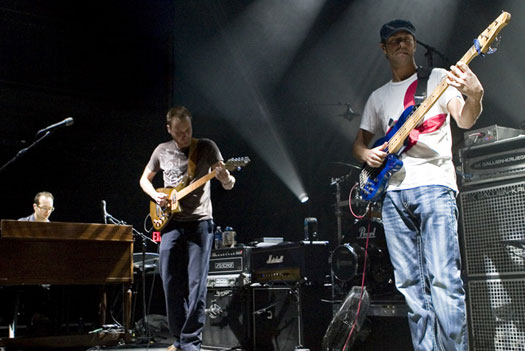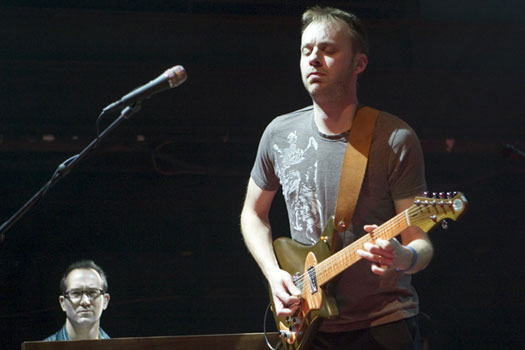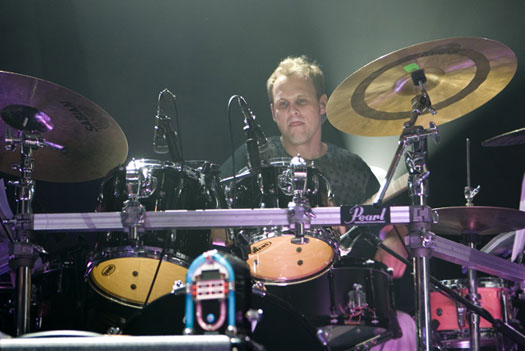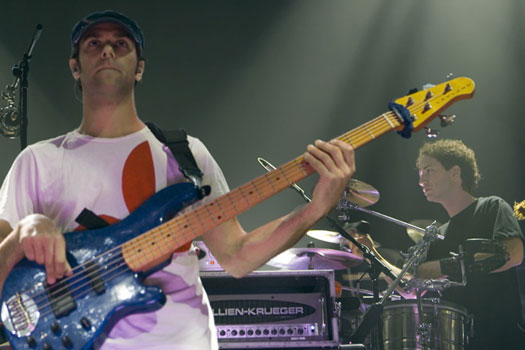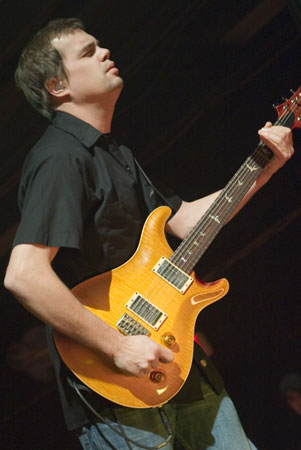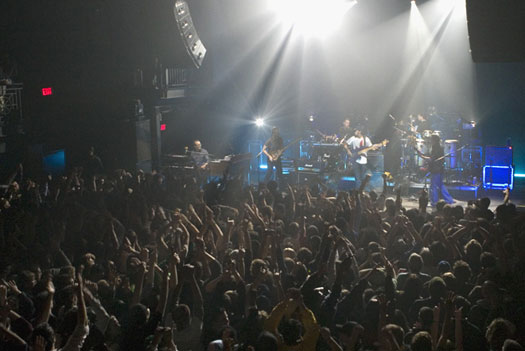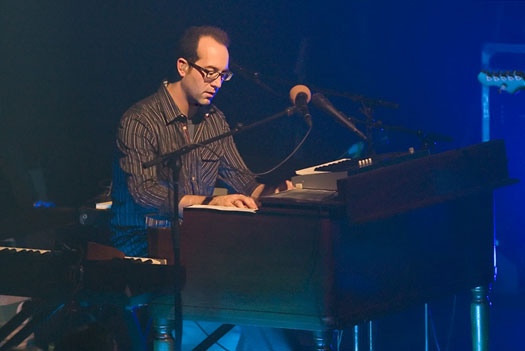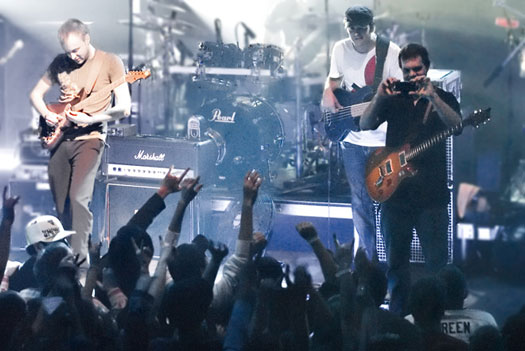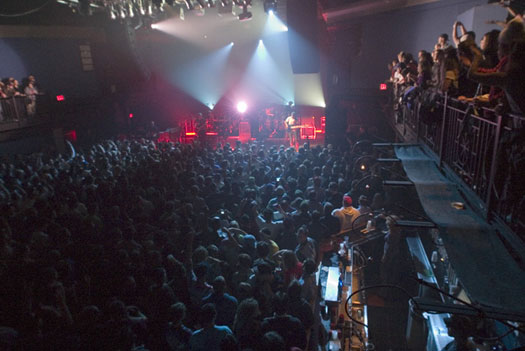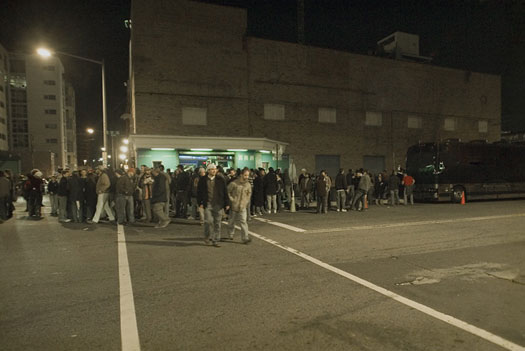 What better way to spend a weekend you've finagled off from work than a road trip to our nation's capital for Umphrey's McGee's two-night tour-ending stand at the infamous 9:30 Club?!? A nation fresh off an historic election... a band on the verge of releasing a new album (January 20th's Mantis)... the club that the Police played their first American show in... Okay' so it's not the same building' but it's still cool.
If you have not been to the 9:30 Club' check their schedule and find something you like. It is truly one of the finest venues of its size (it holds 1200 Partyin' Peeps). They have four full bars' a little coffee bar' a menu that would satisfy both carnivores and herbivores alike' the most professional staff I have seen yet at a club' and a coat check. And' no' I was not paid for that advertisement. It's just the way I feel.
Friday night's highlights include "40's Theme" and a fine take on "Dear Prudence" in the first set. The second set brought us "Kimble" (a song from the band's first album that I've grown to love) and a mid-set Umph Side of the Moon style "Breathe." They closed the set with "Breathe (Reprise)" and' as the rest of the boys walked off the stage' keyboardist Joel Cummins tickling a little "Great Gig in the Sky." I was clearly not the only fool in the room doing my best Clare Torrey impersonation. After the long ride in the car' I didn't think I had the energy to do anything' let alone dance. But they encored with a hot "All in Time" and I danced.
Saturday night marked the final mainland show of the year before their New Year's run at the Auditorium Theatre in Chicago' and they clearly saved the best for last. They eased the crowd in with "Dump City'" which opens with a prog-ish groove that lets you settle in before offering a glimpse of the collective fancy' tight chops they possess. The crowd-pleasing "Slacker" followed' allowing the crowd even more room to groove. A start-stop segue into "Hajimemashite" highlighted the band's chameleon-like ability to span a wide range of genres. Another song that was written in the early days' it starts from almost nothing' slowly climbs to its heartfelt apex and quickly evaporates.
The somewhat autobiographical "Pay the Snucka (Parts 1 & 2)" began the climb to the top of First Set Mountain. After sharing a little bit about themselves (does bassist Ryan Stasik ever bathe?)' they brought us from base camp with a slow groove colored with gentle sprinklings of keyboard and guitars and slid their way into the foreboding beginnings of "Walletsworth." The train picks up some speed as it rolls back down the mountain. That latter half of the song lulls you into a false sense of comfort' and then guitarist Jake Cinninger fingerpicks something pretty. Next thing you know' the train goes all runaway on you as they burst into the third part of "Pay the Snucka." Nothing short of heavy metal' the train goes to plaid and' like "Haji"' Umphrey's McGee find another shade for their chameleon. We were eased into the set break with a rehash of the Beatles/Nine Inch Nails mash-up from their Halloween show' "Come Closer." Originally done by DJ Zebra' I never thought I would hear "Come Together" and "Closer" quite like this. The two songs weave together seamlessly' like it was meant to be.
They came out with the gloves off in the second set' opening with a "JaJunk > The Bottom Half > JaJunk > The Bottom Half" that sounded as good as it looks. The stop-on-a-dime transitions showcased the cohesiveness these guys have in spades. Next up' after a brief respite for audience and band alike' came "Resolution." It's a lively' danceable tune with an island feel to it and Satan on backing vocals. They reminded us again how much they like the Beatles by visiting and revisiting a Umphrey's style "Norwegian Wood" jam. A segue into "Smell the Mitten" allowed for some more breathing room. They continued to gently lower the room back down to ground level with "Much Obliged." Another song that brings you in gently' they pick up the pace for the vocal section before settling into a house-infused jam that's prevalent in the Umphrey's live sound. The house jam percolates and swells until Cinninger makes the guitar scream and they drop it like it's hot into the set-closing "Syncopated Strangers." One of the handful of songs from Cinninger's former band' Ali Baba's Tahini' the edges are singed with prog and it has that schizophrenic feel. Another crowd-pleaser' we all landed in unison as guitarist Brendan Bayliss teased us with "Sweet Child O' Mine" during the big rock and roll ending (a nod to a "Chinese Democracy" reference earlier in the night).
The encore featured another mash-up from Halloween. The "Sad But True/Clint Eastwood" by Metallic/The Gorillaz featured drummer Kris Myers doing his best James Hetfield/Lars Ulrich impersonation and Ryan "No Vocals" Stasik on vocals' a rare treat. Percussionist Andy Farag is nothing short of sexy (I didn't want to leave him out). Quite appropriately' we all walked out to Ozzy's "Mama' I'm Coming Home."