Shows
Bear Creek Music & Art Festival
November 14-16, 2008
at Suwannee Music Park in Live Oak' FL
photography by Andrew Wyatt
November 20, 2008
page 1 of 2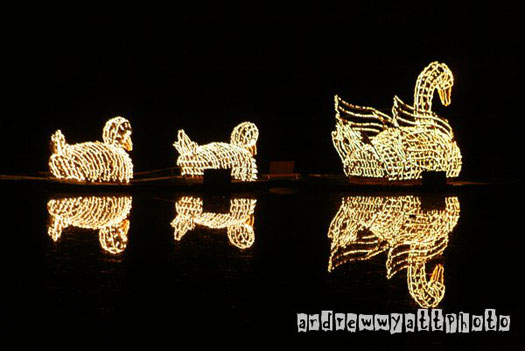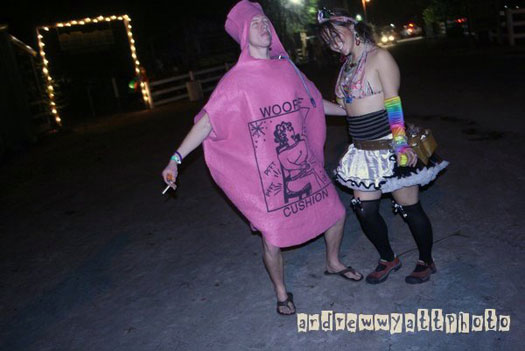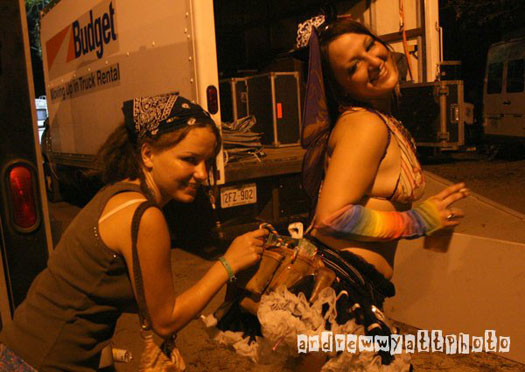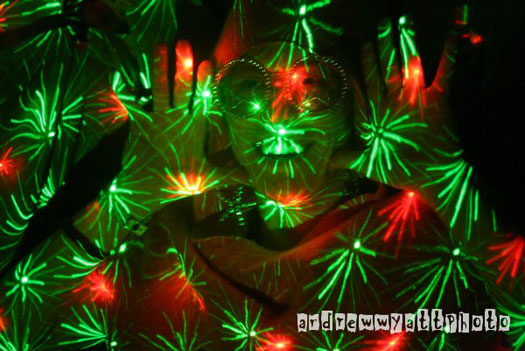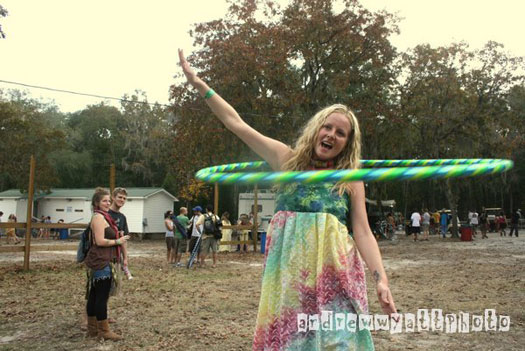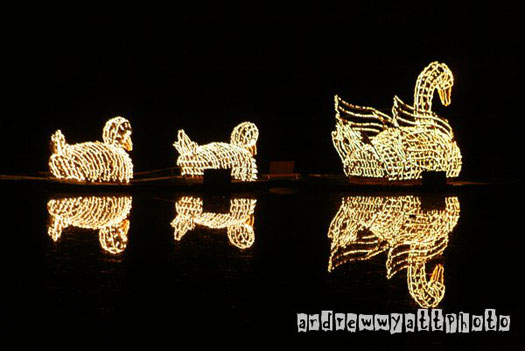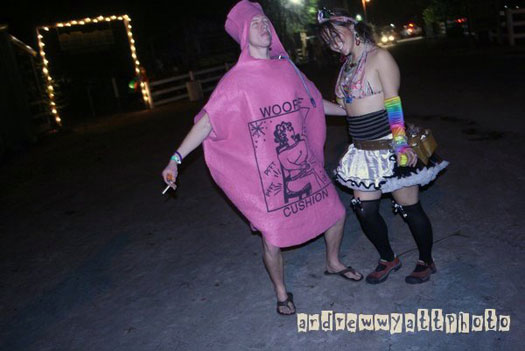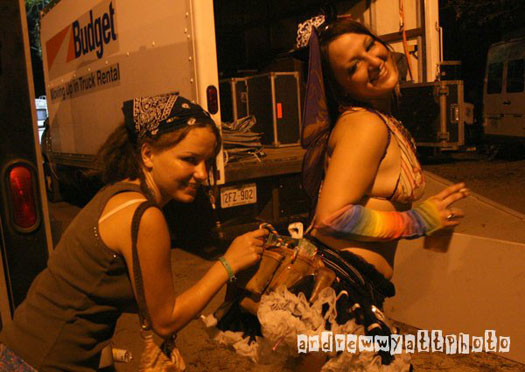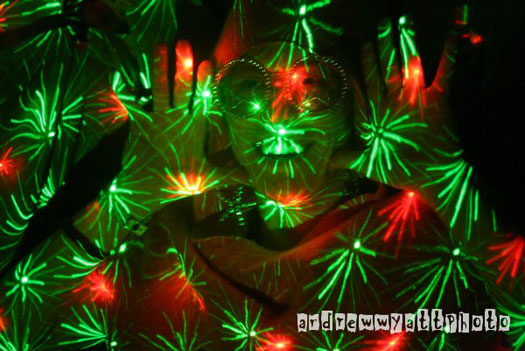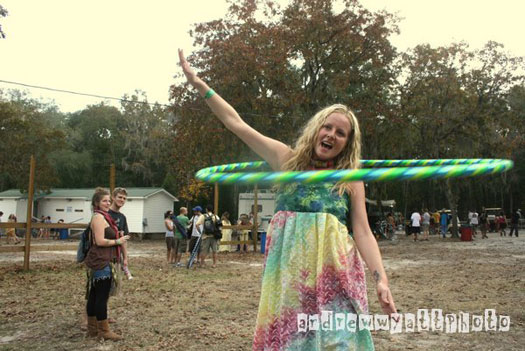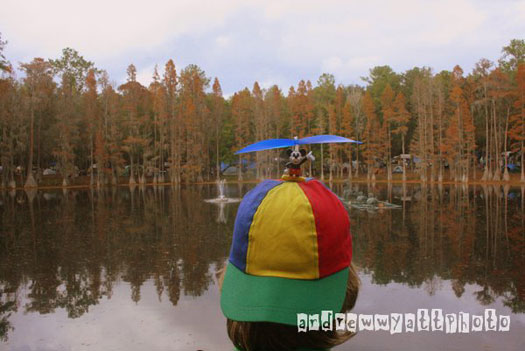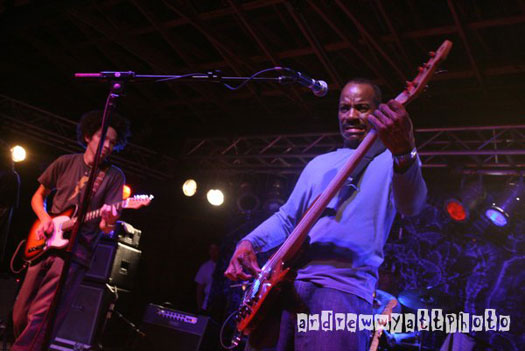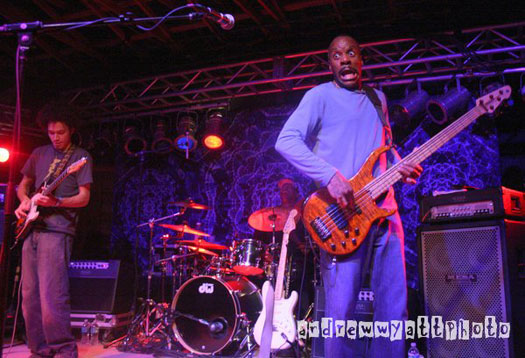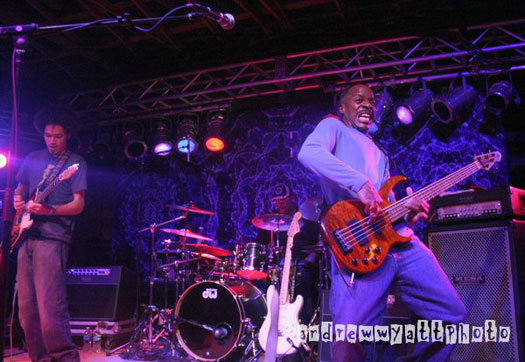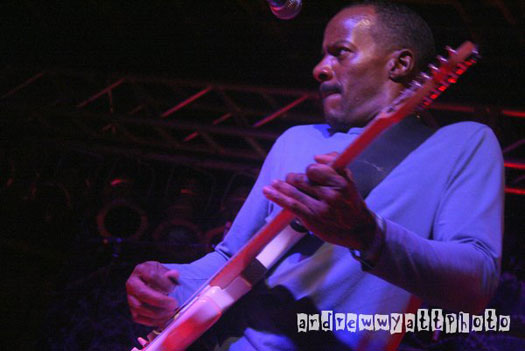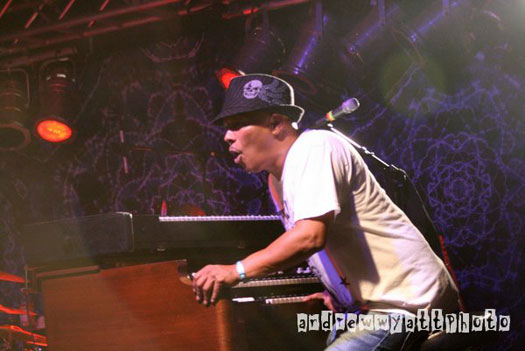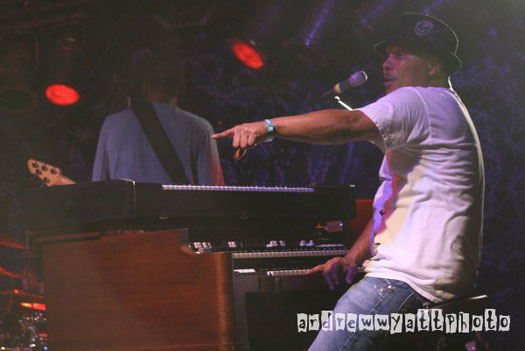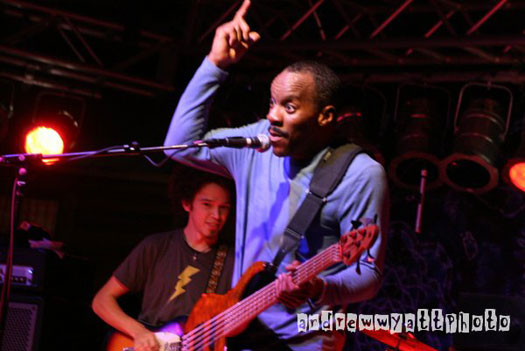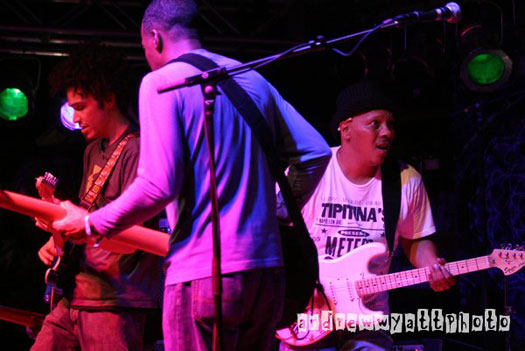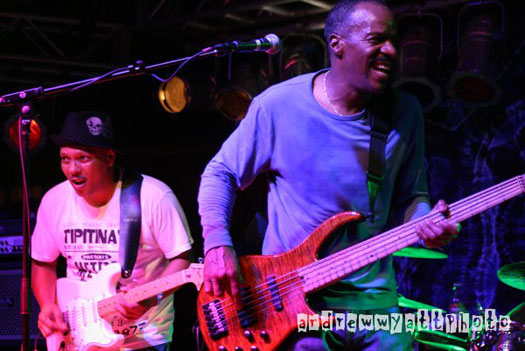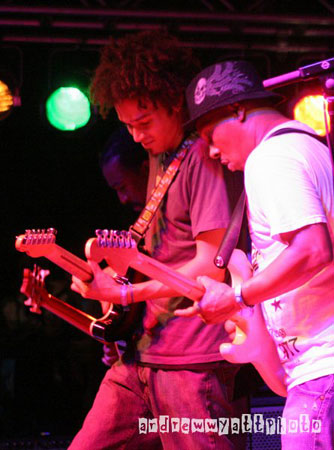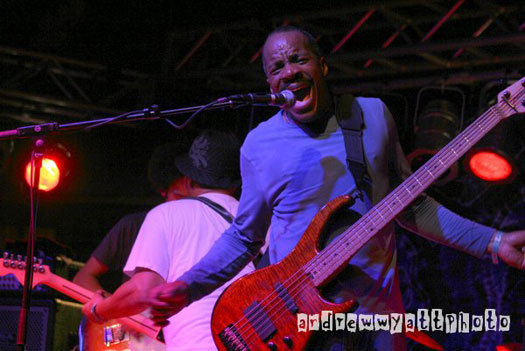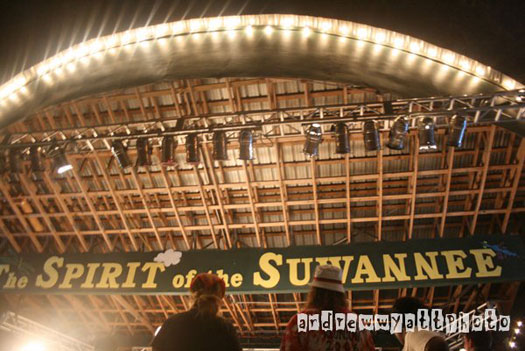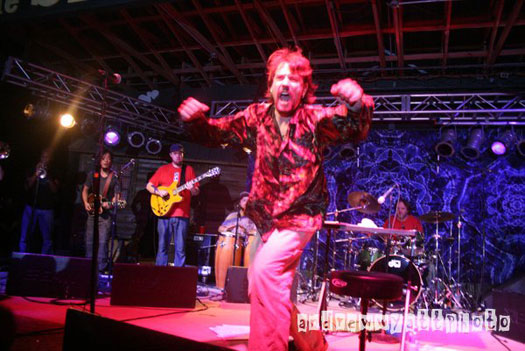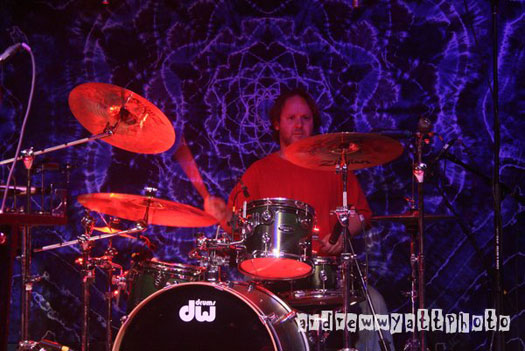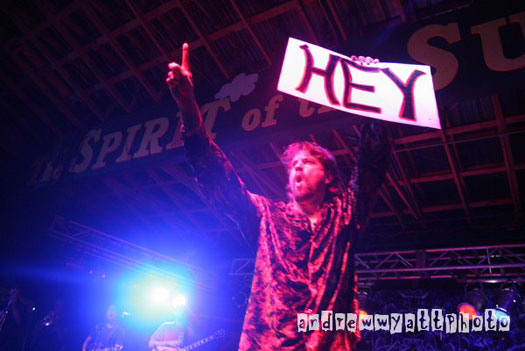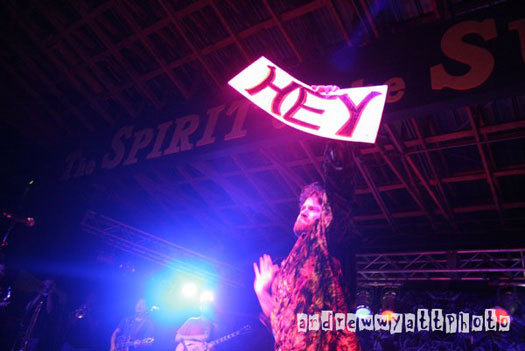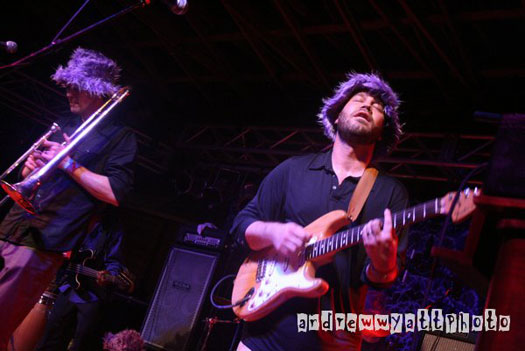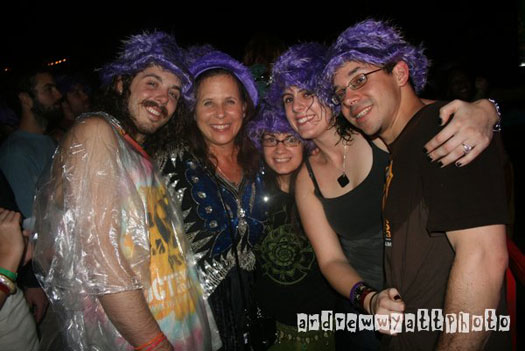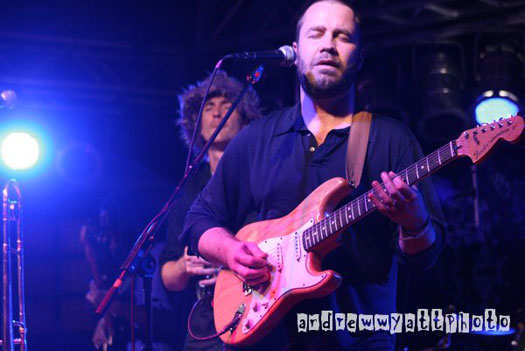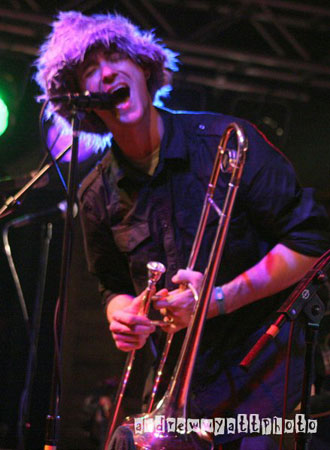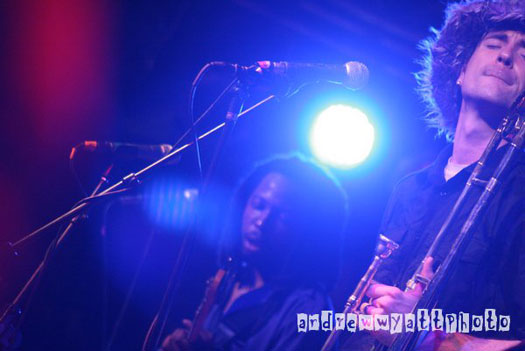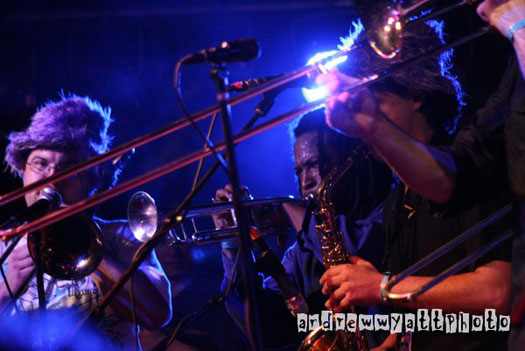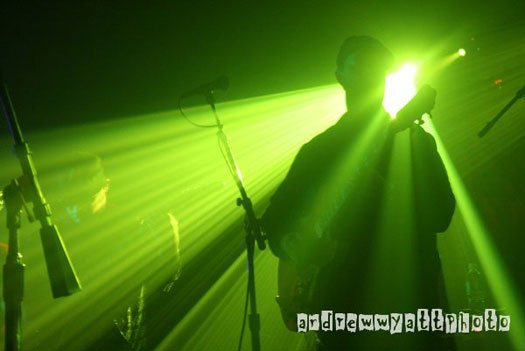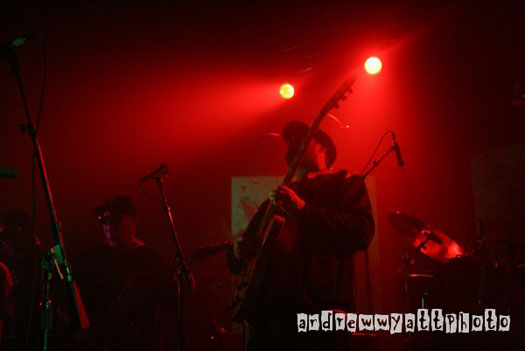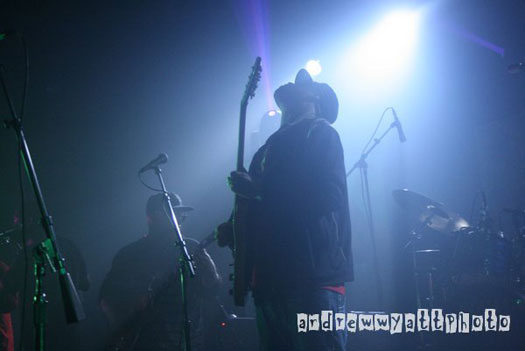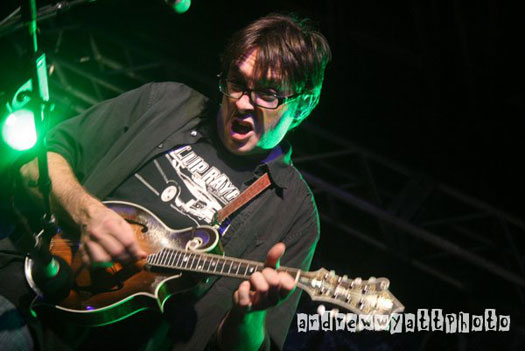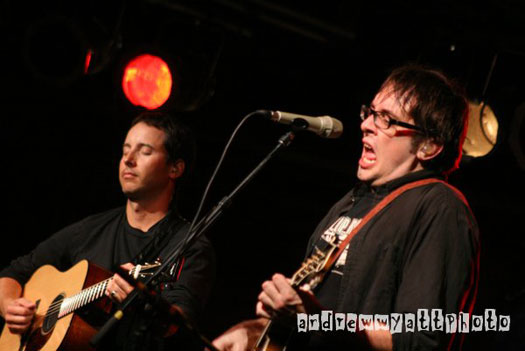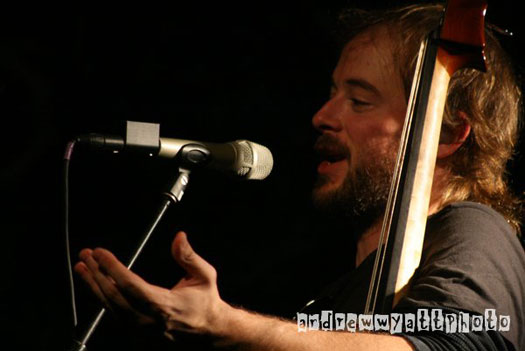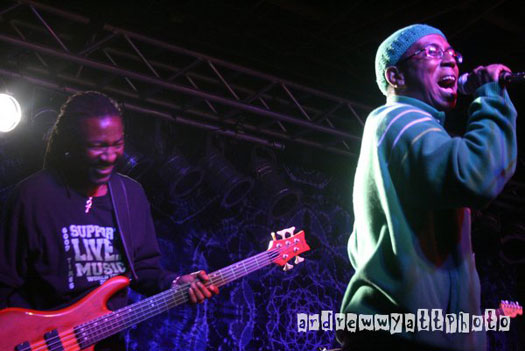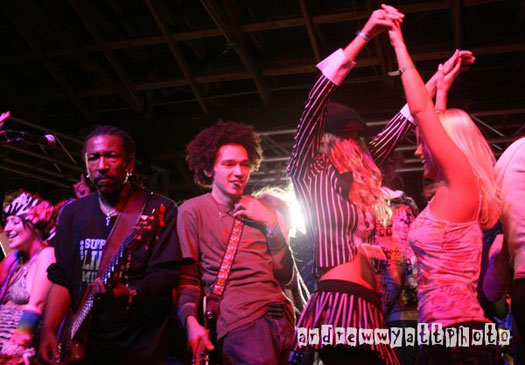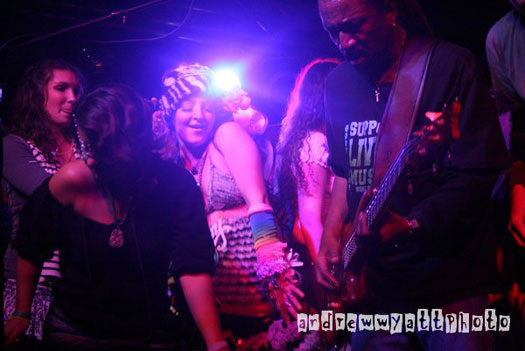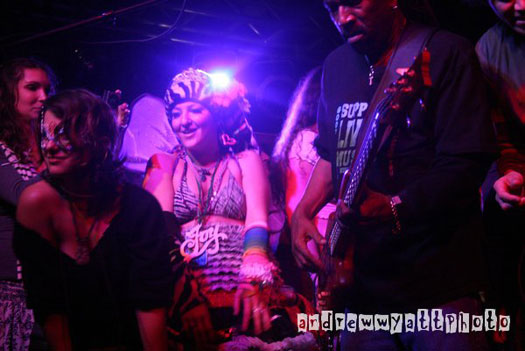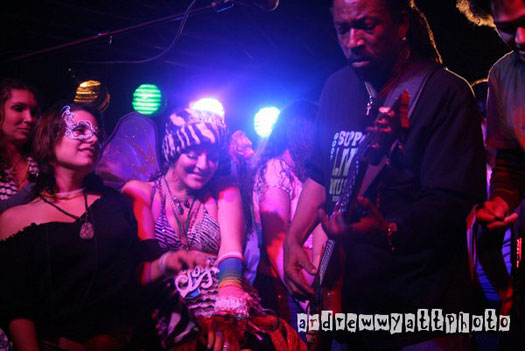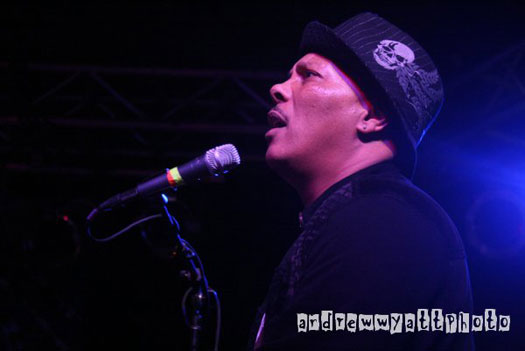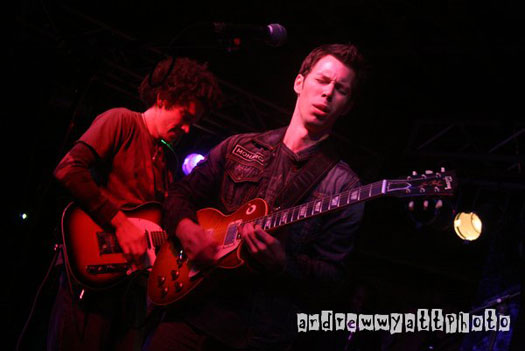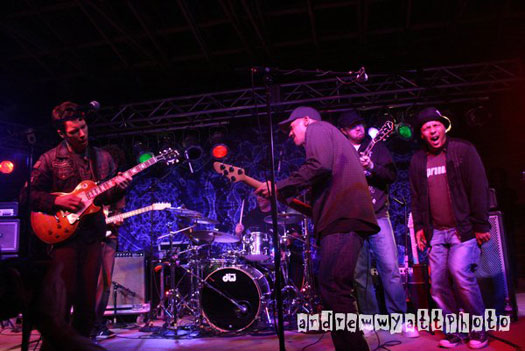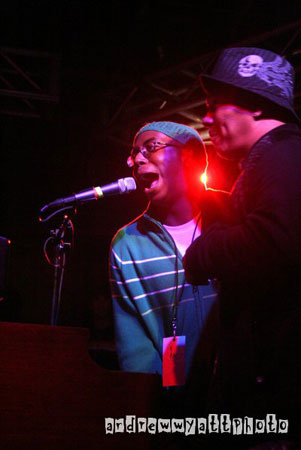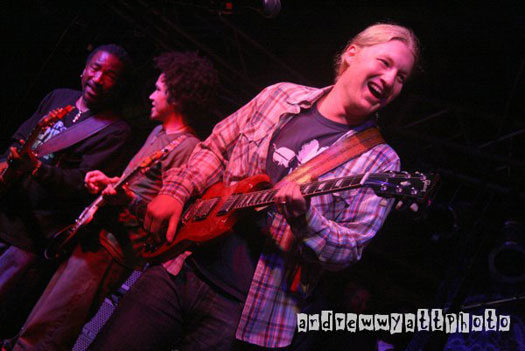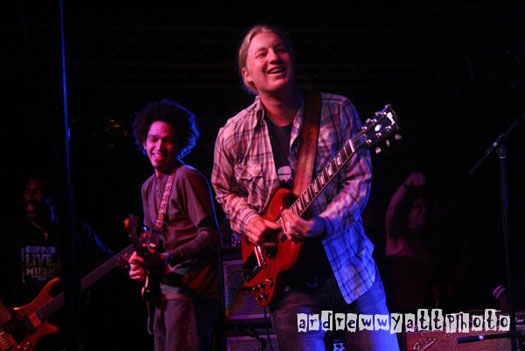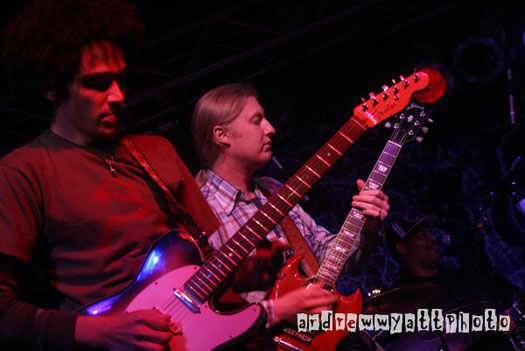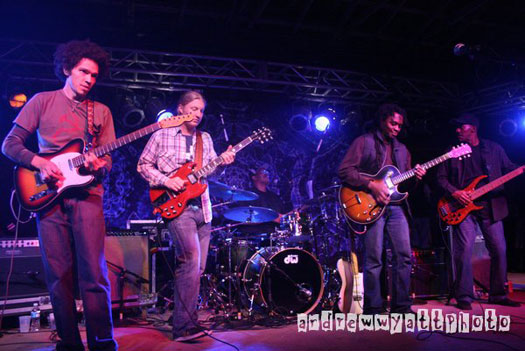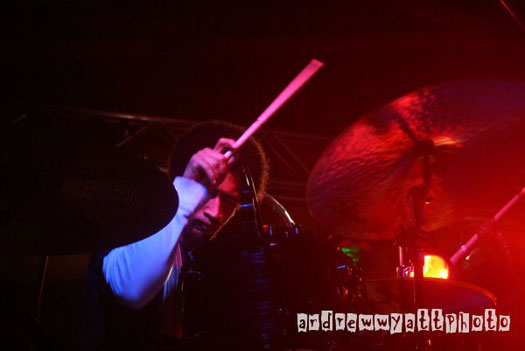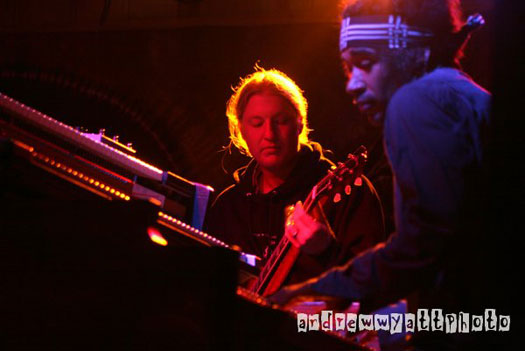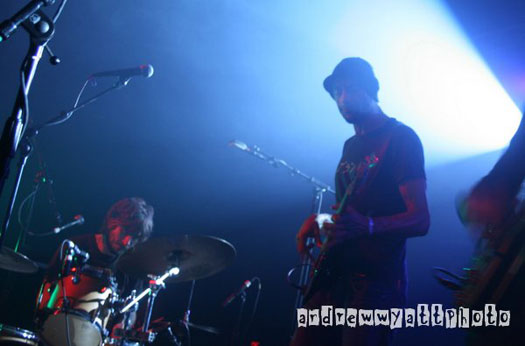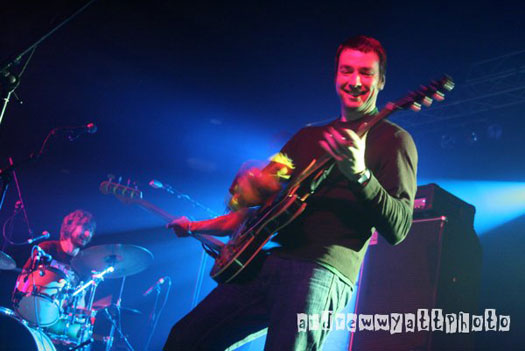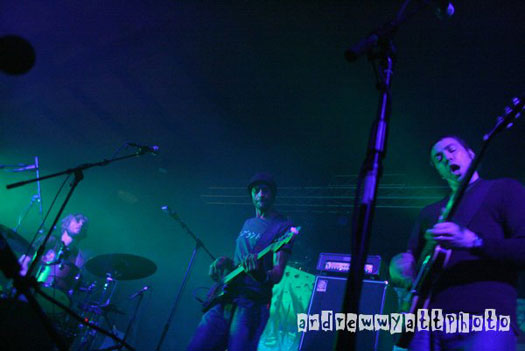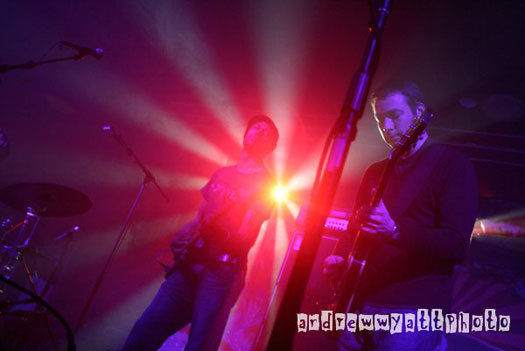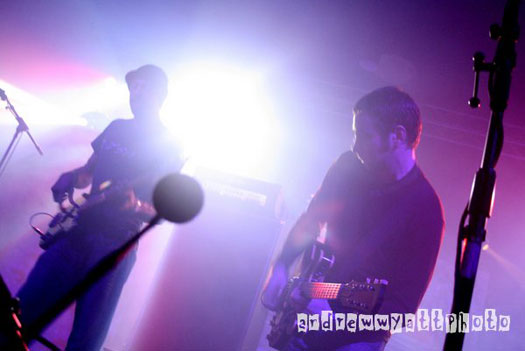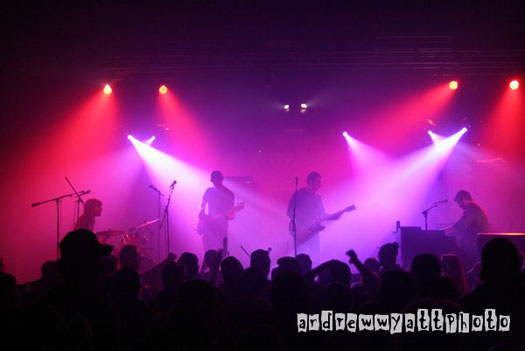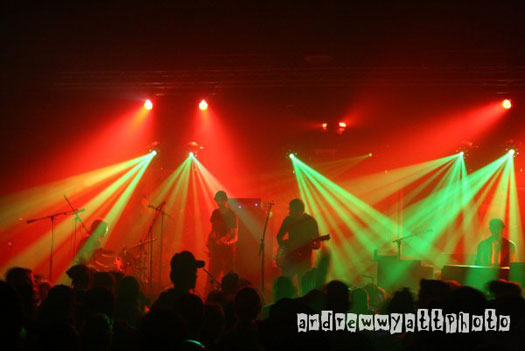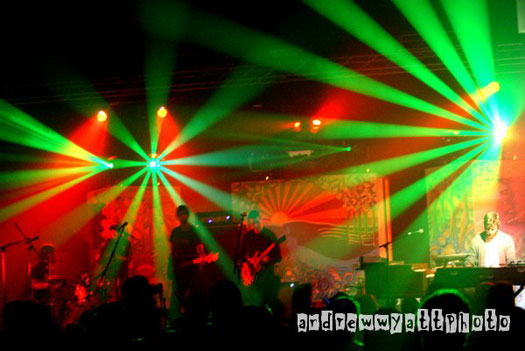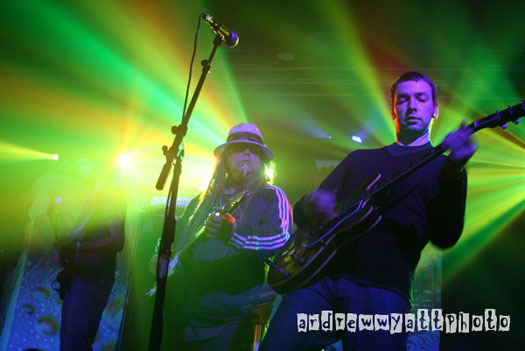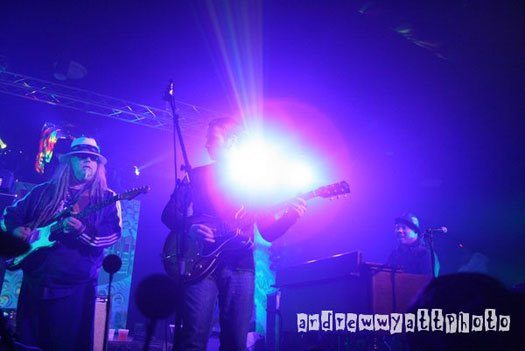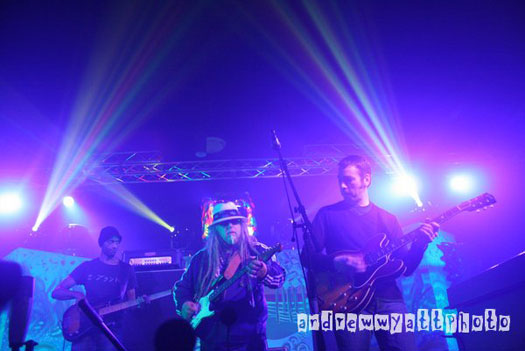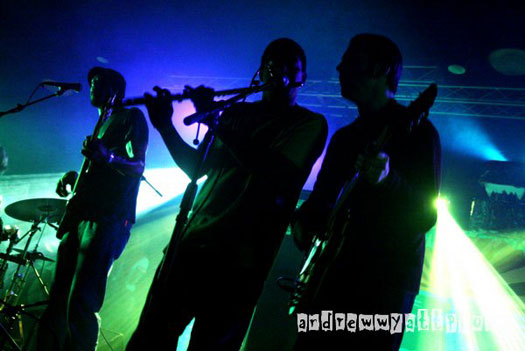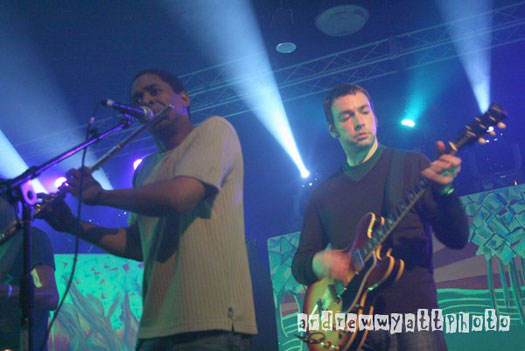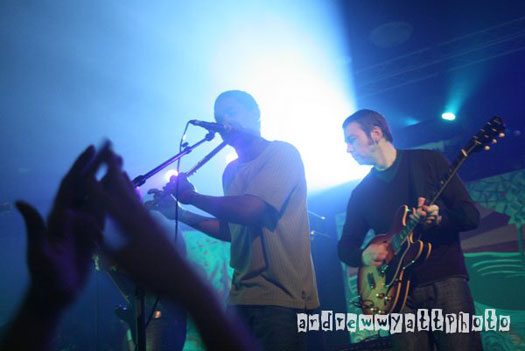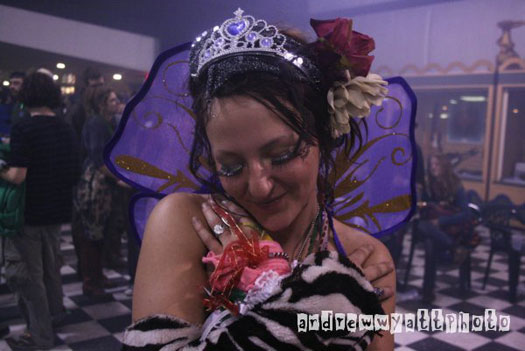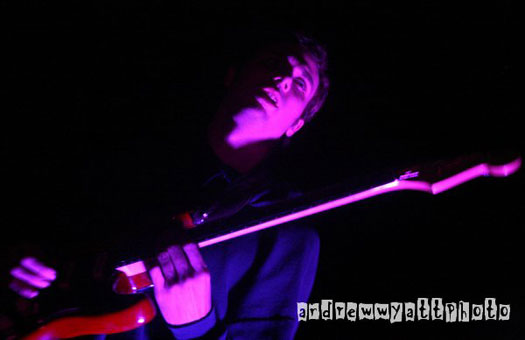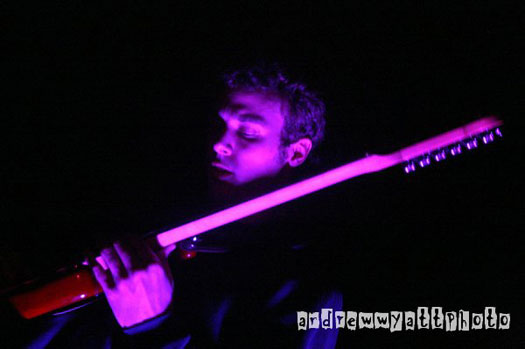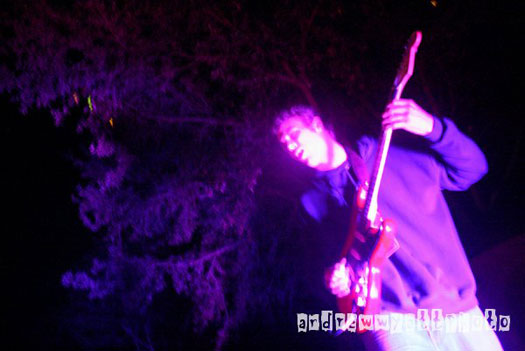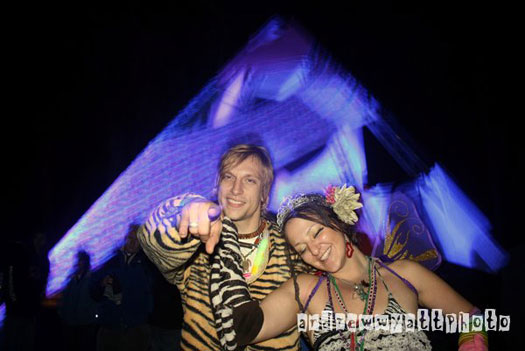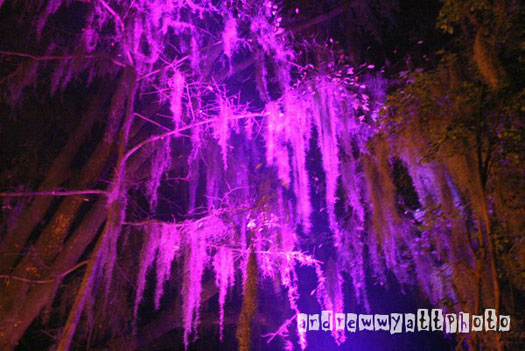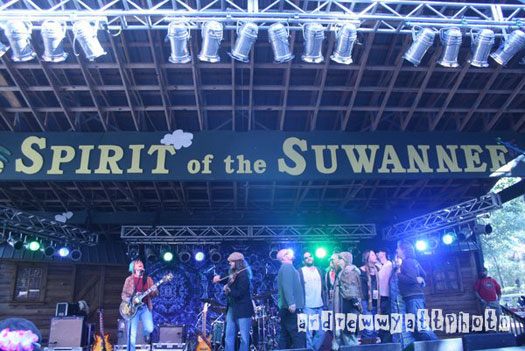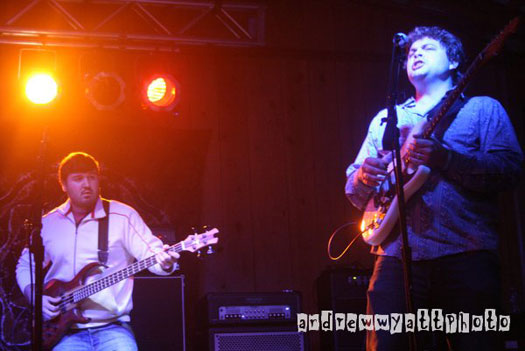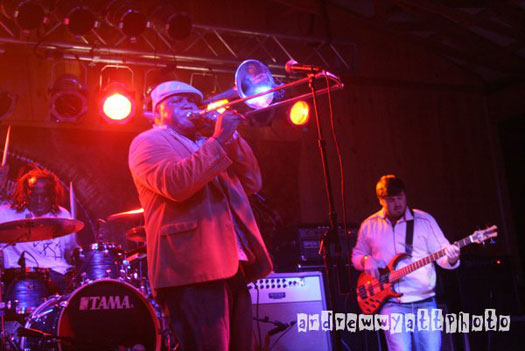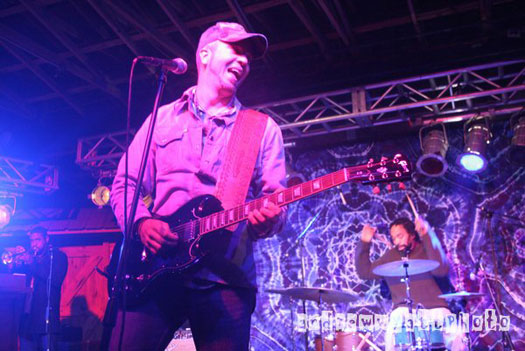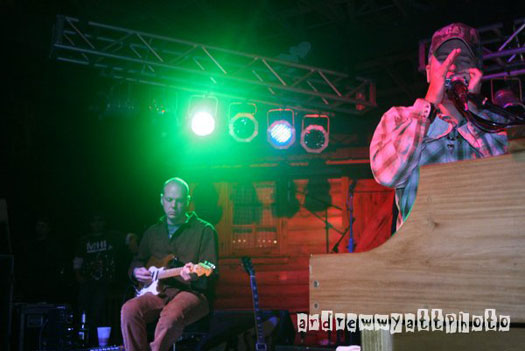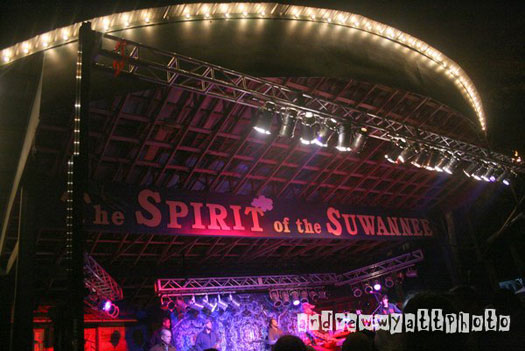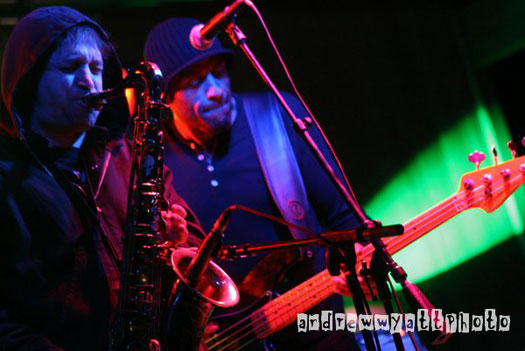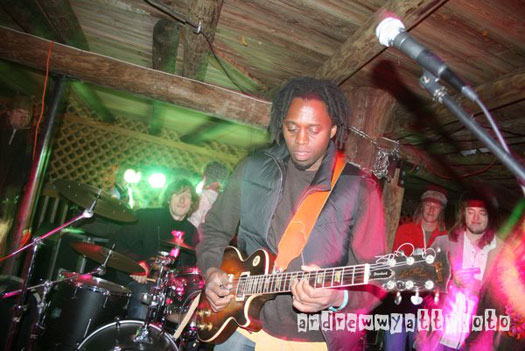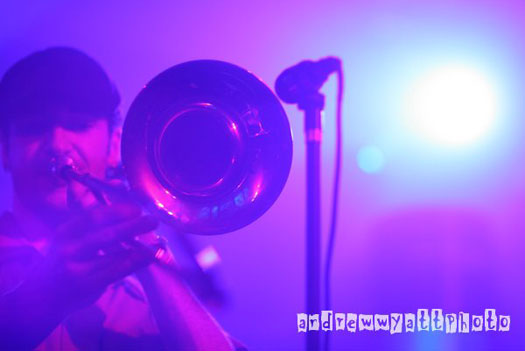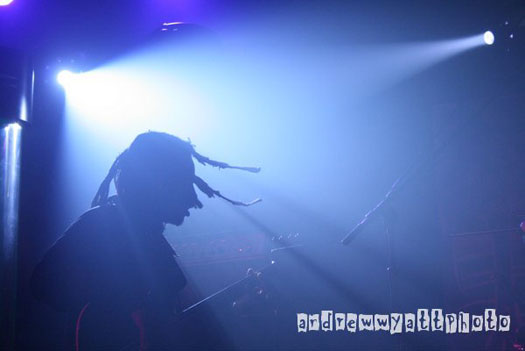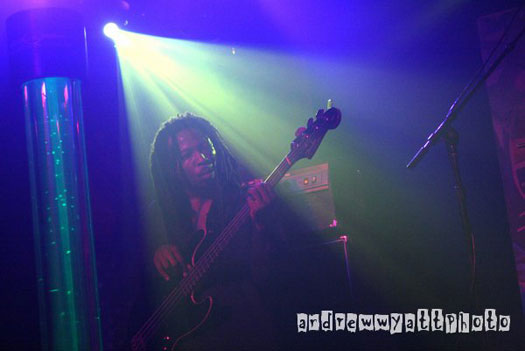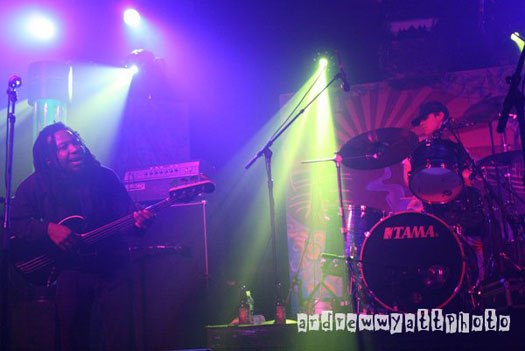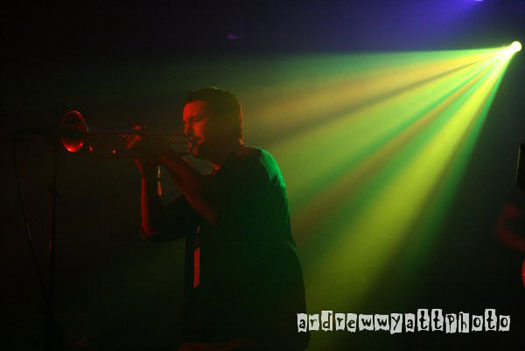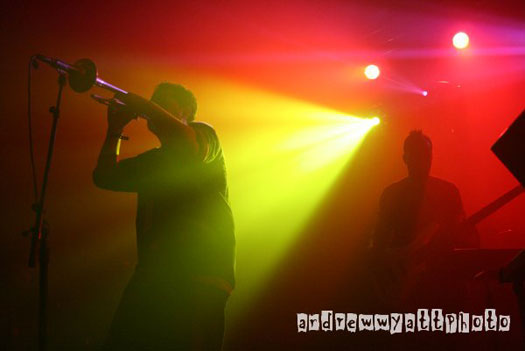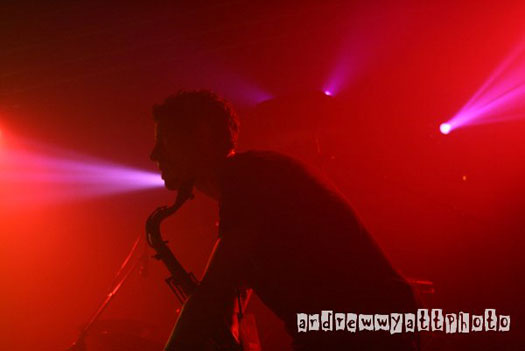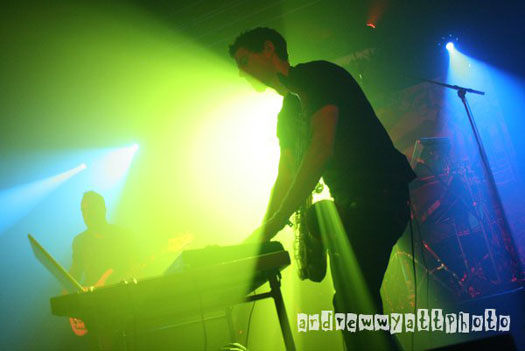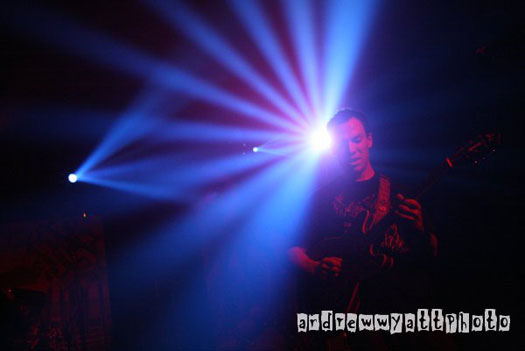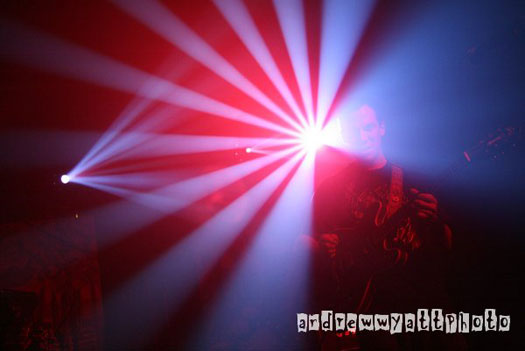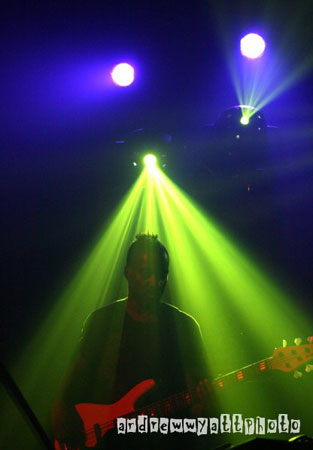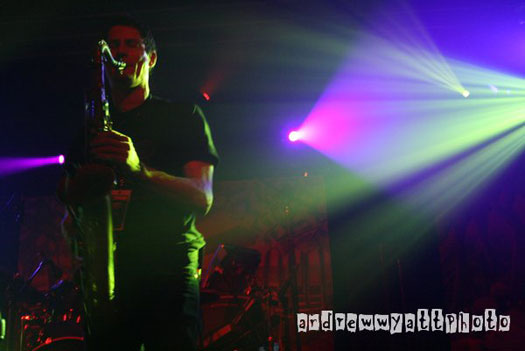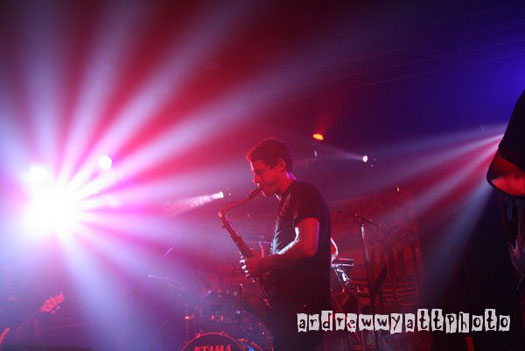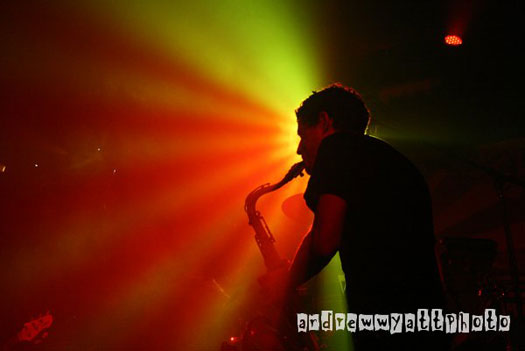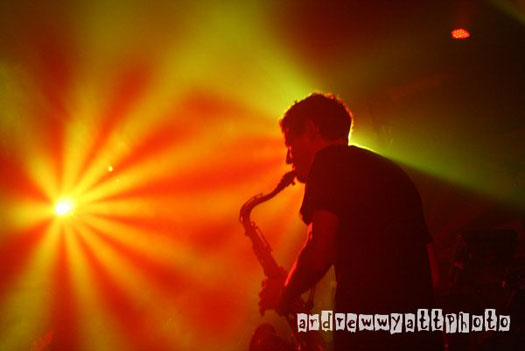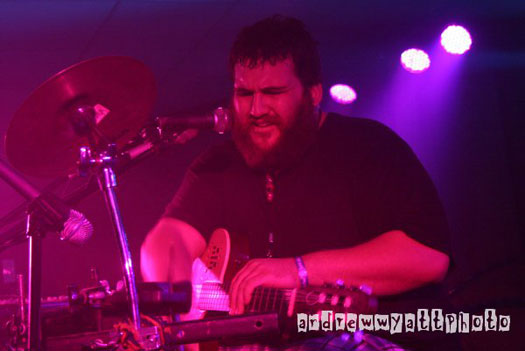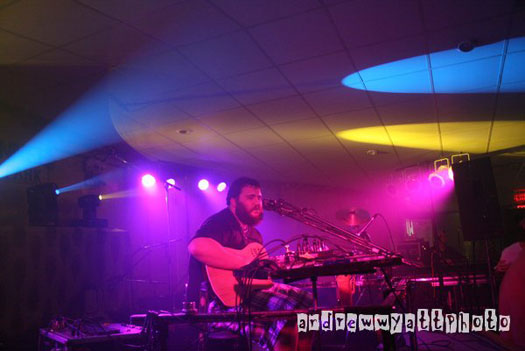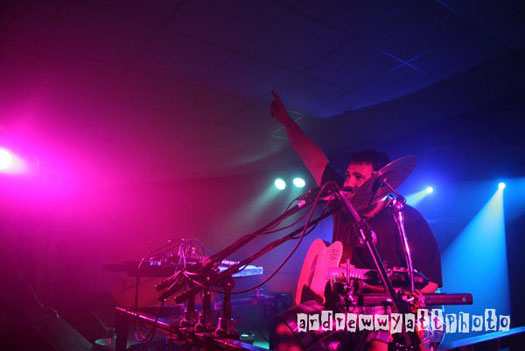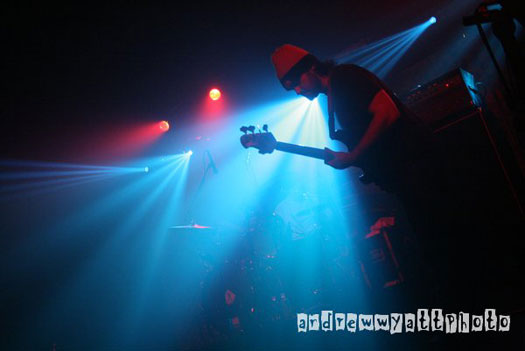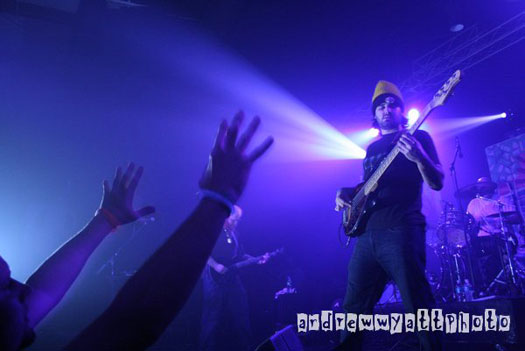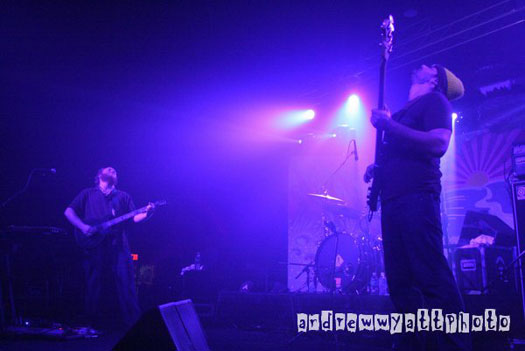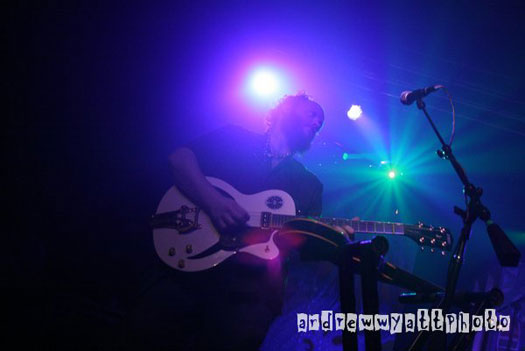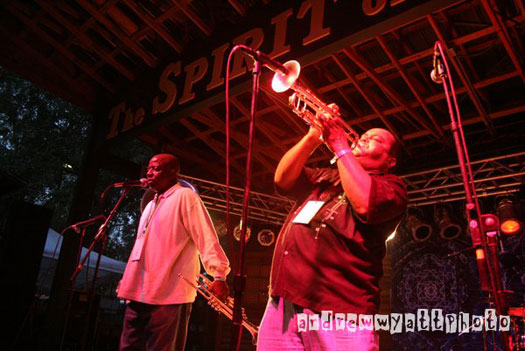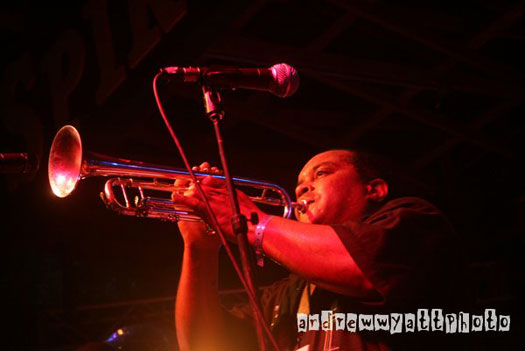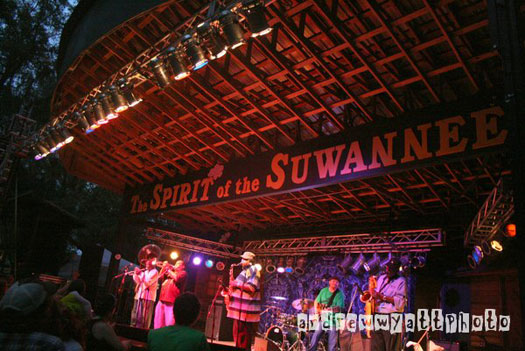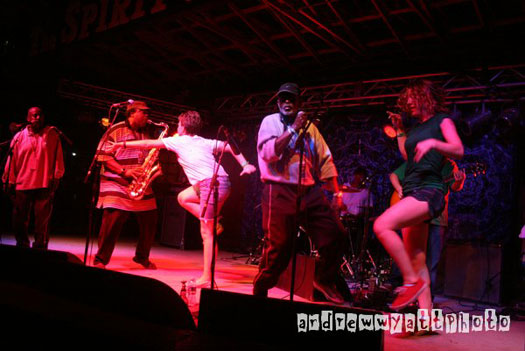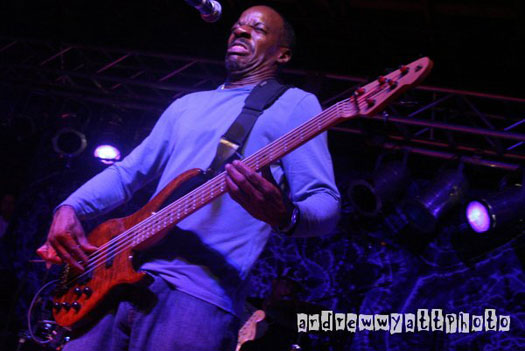 I owe a whoopee cushion my thanks. Because of the efforts of a whoopee cushion named Frank from Idaho' I traveled to Florida to cover the Bear Creek Music Festival. Frank' originally from the Tallahassee' Florida area' recently moved to a small Idaho town just outside of Jackson Hole' where I live. Over the summer at Jackson Hole's inaugural Mountain Music Fest' I ran into Frank' who ostensibly was dressed in a whoopee cushion costume.
It was there that he first convinced me' dressed in a sequin Santa suit' and my friend Kristie' dressed in a costume she made as a Santa's Helper' to make the trek to Florida's Suwannee River Music Park for what promised to be one of funkiest music festivals this year. Now' a week later I say' "Thanks' Whoopee Cushion' for getting us there."
The music venue at Live Oaks is a well-known spot among music festival fans' but I' landlocked miles away in Wyoming' had never made it to a show there. What followed was indeed the funkiest of the funkiest music gumbos' which threw down New Orleans influenced swamp jazz' rock' and funk in Southern Gothic environs (a la Midnight in the Garden of Good and Evil) complete with swampy lakes and acres of towering pine and oak trees draped in Spanish Moss. The effect was intoxicating.
Amid the gothic surroundings' crazy costumed freaks' and dirty bass-laden rhythms was a surprising amount of emotional gravitas that I have never experienced at a festival' and it transformed the weekend experience into a cathartic love story with purple fuzzy hats' tearful tributes' and the heart of one woman's inspiring determination to manifest hope amid personal tragedy.
The first move that set the tone and agenda for the fest took place long before the opening notes hit the air. Organizers of this year's fest chose a lineup heavy on Creole-flavored rock and funk. The lineup was full of New Orleans favorites' such as Ivan Neville's Dumpstaphunk' Big Sam's Funky Nation' the Dirty Dozen Brass Band' and JJ Grey and Mofro' just to name a few.
Eddie Roberts' of the British funk band The New Mastersounds' said among many of the festivals his band has played' the Bear Creek shows seemed to have more energy than most. He attributed that in part to the familiarity that many of the musicians have with each other. "Many of us are good friends with each other' and we just feel like we should step it up'" he said.
Even bluegrass stalwarts Yonder Mountain String Band seemed to catch the funk vibration. They unleashed one of their swampiest funk performances' including the bass-drenched performance of their festival favorite "Two Joints." Dumpstaphunk belted out the dirtiest' spine-shaking version of "Fortunate Son" I've heard on either side of the Mississippi.
The camaraderie among musicians was evident throughout the weekend. Many of the musicians jumped onstage and played with several other bands. Kofi Burbridge and his ubiquitous flute was seen for an at least a few songs on every stage. Ivan Neville' Big Sam' Brian Jordon' and Skerik were just a few others that made guest appearances. Some musicians not mentioned in the lineup made the trip just make guest appearances in other band's performances. Papa Mali and guitarist impresario Derek Trucks were two musicians who played unannounced guest performances.
Roberts also pointed to another possible factor for the heightened atmosphere of the performances: Many of the bands' including the Mastersounds' were ending their tours with Bear Creek. "Everyone gave all they had'" he said.

But there was one more factor that gave the festival emotional weight that a year ago would have been impossible to predict. Festival organizers and musicians offered many tributes to Rachel Hoffman' an area music aficionado who died last spring. The 23-year-old college student was known among festival organizers and musicians at Suwannee for her "free spirit'" enthusiasm for live music' and her trademark purple fuzzy hat that she wore at music festivals and concerts.
She was killed on May 7' in a drug deal set up by Tallahassee police officials after she agreed to become an informant for the department. Allegedly' police officials had threatened her with jail time following a raid on her home in which officers found marijuana and a small number of ecstasy pills.
Criminal and civil cases are still pending in court' and Rachel's mother' Margie Weiss' has declined to speak directly about the case or the surrounding politics. For that reason she has been reticent to talk to media representatives. However' she did attend the Bear Creek festival and spoke at length in praise of festival organizers' bands and fans for the support shown during the weekend.
The festival boasted a number of tributes' including naming the main amphitheater stage "The Purple Hat Amphitheater." Earlier in the year' festival organizers had put together a tribute party called the Purple Hat Ball.

During Bear Creek' the reggae-based group Dubconscious dedicated their outdoor show on the Purple Hat stage to Rachel and started the show by throwing purple fuzzy hats into the crowd. All the band members wore purple hats during their performance. Several other tributes and onstage remembrances were scattered through the weekend.
related articles
Shows: Yonder Mountain String Band
Shows: Catskill Chill 2014
Shows: moe.down 15
Shows: Jungle Jam 2014
Shows: Gov't Mule + Soulive
More on:
Dumpstaphunk
,
Everyone Orchestra
,
Jon Fishman
,
Lettuce
,
DubCounscious
,
Yonder Mountain String Band
,
Derek Trucks
,
The New Mastersounds
,
Soulive
,
Donna Hopkins Band
,
JJ Grey and Mofro
,
Big Sam's Funky Nation
,
The Motet
,
Zach Deputy
,
Perpetual Groove
,
Dirty Dozen Brass Band