Shows
Buckethead w/ That One Guy
September 17, 2008 at Mangy Moose in Jackson Hole' WY
by Andrew Wyatt
|
photography by Andrew Wyatt
September 25, 2008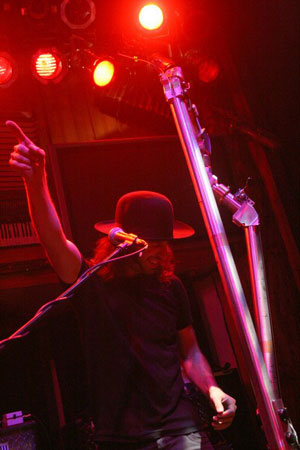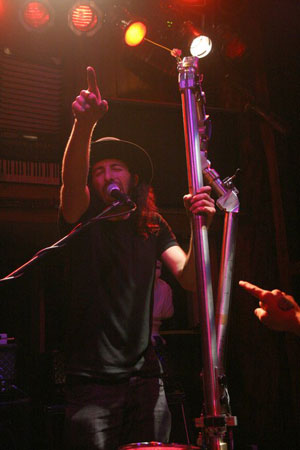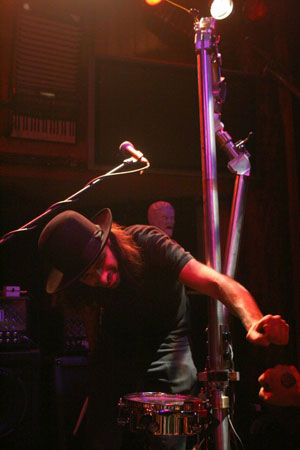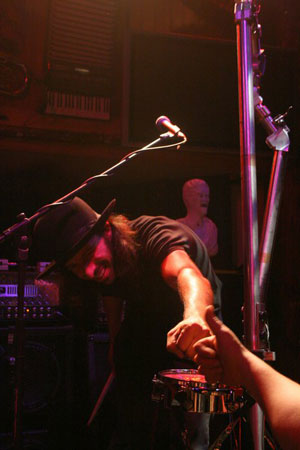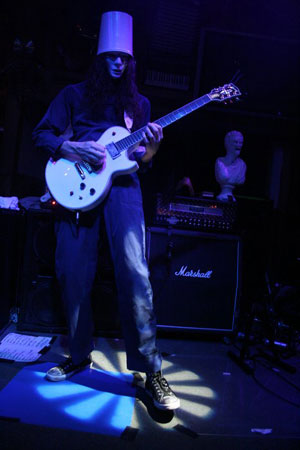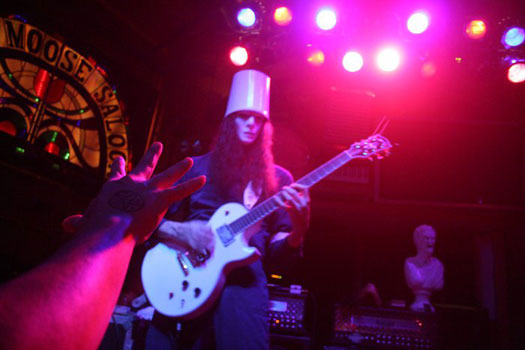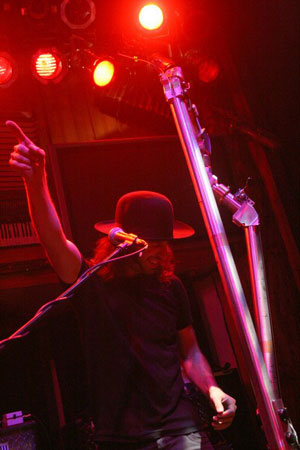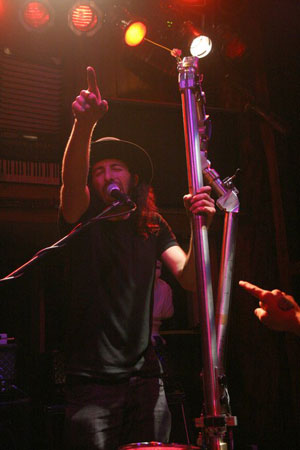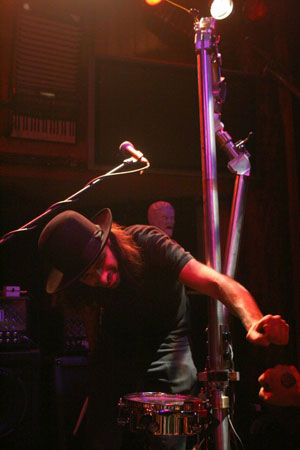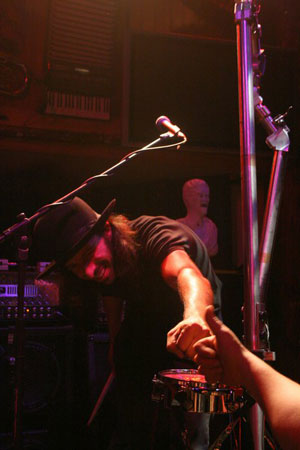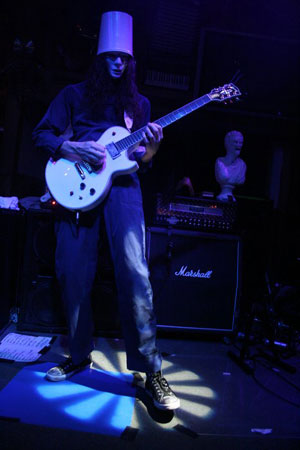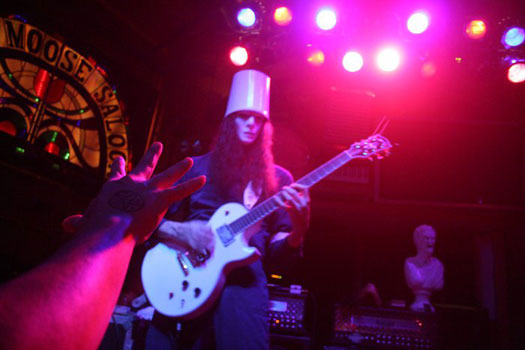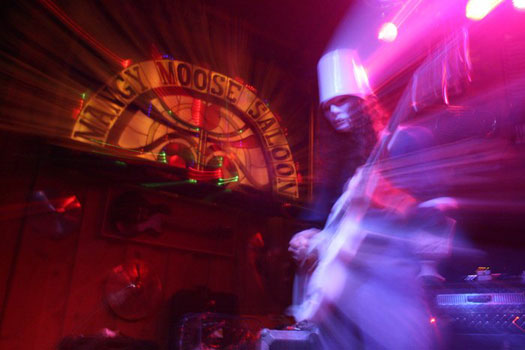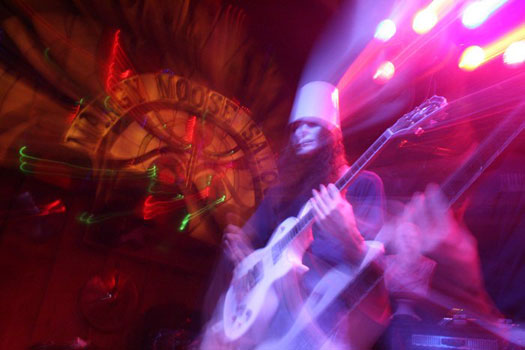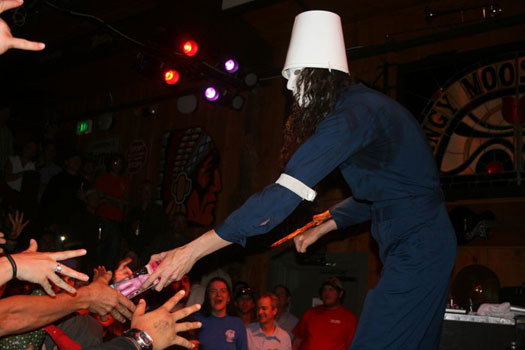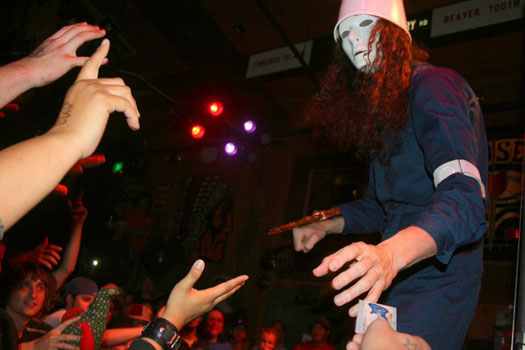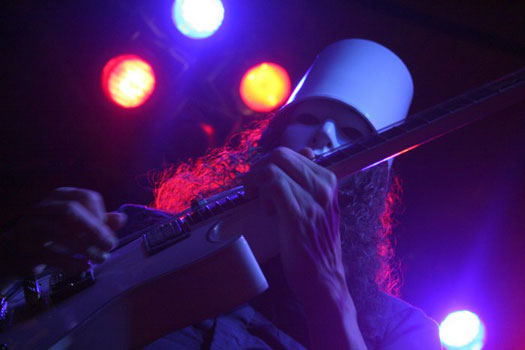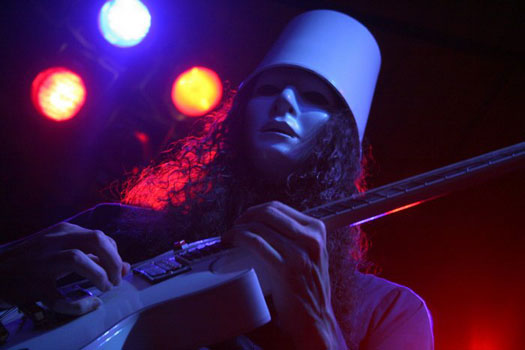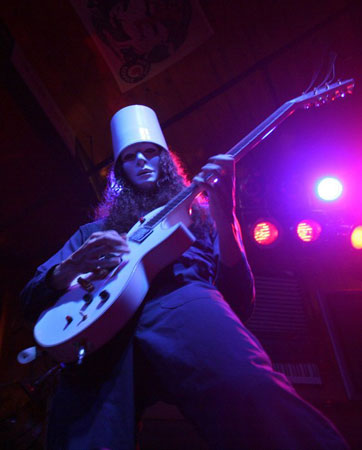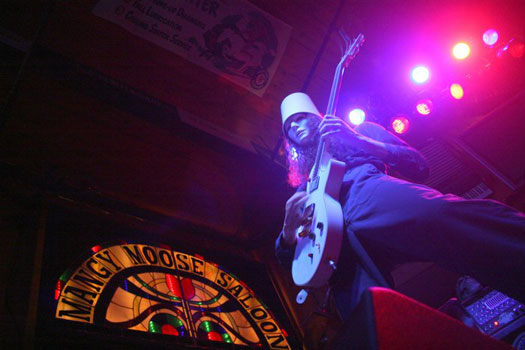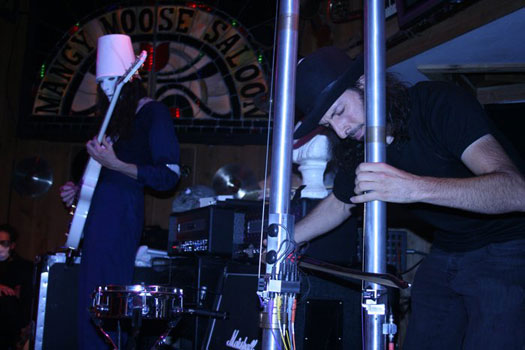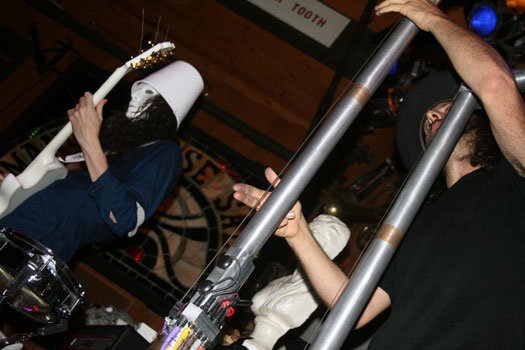 Rarely do you catch a show where you don't know the names of the songs' you don't dance to the songs (except for a handful of moshers)' you don't even try and steal the set list at the end of the show -- but you walk away being blown away by the talent and skill of one of the most kick-ass rock music shows you've ever seen.

Such was the case this night at the Mangy Moose when Buckethead brought his trademark crunching guitar licks' white bucket hat' and mime mask to Jackson.

Even in that rare moment when there was a recognizable riff' as in the classic Hendrix tune "Foxy Lady'" he completely obliterated the melody line with rapid-fire arpeggios' screaming feedback loops' and sudden chord changes so that the written tune was merely a backseat driver in the Cadillac El Dorado of Buckethead's fretwork.

His riftwork is aided by the length of his fingers (the size of tuning forks)' and the result echoed between everyone's eardrums long afterward.

Joining Buckethead before and during his set was the equally baffling That One Guy' the derby sporting musician who plays with a few bass rhythm strings attached to a column of metal pipe' and looping equipment. Close your eyes while he's playing and it would be easy to believe there's a 12-piece band on stage.

Buckethead may not be comparable to the Colonel Sanders that his headwear emulates' but his music is finger-lickin' good.