Shows
Hot Tuna
September 2, 2008 at Higher Ground in Burlington' VT
by Kieran Delaney
|
photography by Kieran Delaney
September 7, 2008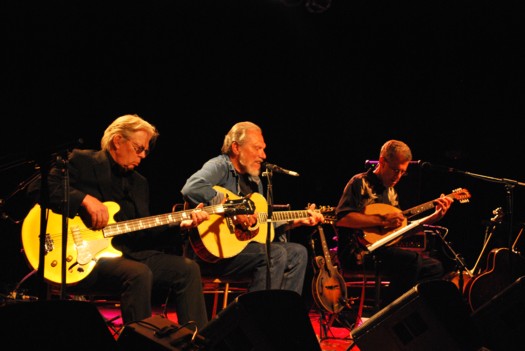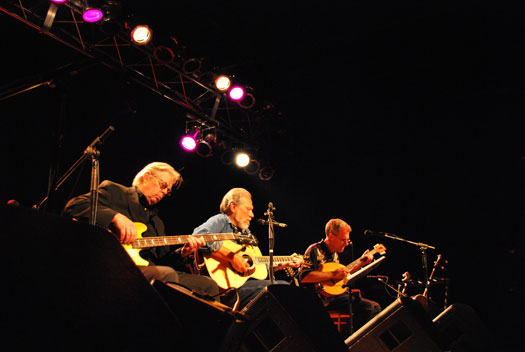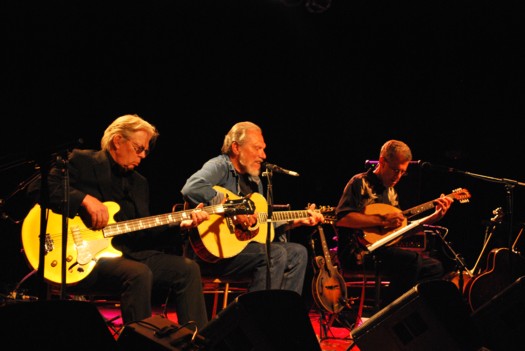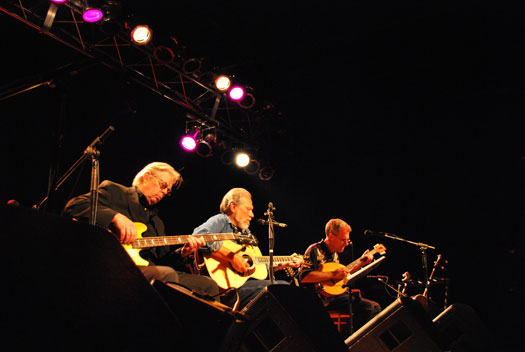 Hot Tuna: What a name. It was this unlikely moniker that originally sparked my interest in the group seven years ago. I was sifting through a mountainous stack of LPs' remnants of a high-school radio station that had folded in the mid-'80s' when I came across Tuna's 1973 album The Phosphorescent Rat. I've been a fan ever since.
Arriving at Higher Ground towards the beginning of opener David Lindley's set' I found the scene was much as I had expected. Surrounded almost exclusively by bearded men double my age' I wondered what it must be like to have grown up with Hot Tuna's music. Now celebrating their fiftieth year of musical collaboration' guitarist/vocalist Jorma Kaukonen and bassist Jack Casady's pet project has outlived many of its contemporaries yet retained the essence of their partnership.
Tuesday's audience was unlike any other I have been a part of. Though relatively unresponsive to the prodigious solos that garnished the two-hour set' they were not hesitant to shout out requests and respond vocally to the group's almost vaudevillian stage manner. Though I was at first a bit disappointed by my fellow audience members' seeming lack of etiquette' it soon became apparent that for much of the crowd this night was less about the live music experience and was more an opportunity to visit their old friends Hot Tuna.
The highlight of my night musically was an extended rendition of the folk classic "I Know You Rider," a song often credited to Tuna peers the Grateful Dead. Tuna's version is more akin to the acoustic tradition from which the song originally sprung. Kaukonen's slick finger-picking approximated the sonic landscape of the group's eponymous 1970 debut album as relative newcomer Barry Mitterhof's mandolin work brought a fresh perspective to the number.
A mid-set performance of "San Francisco Bay Blues" was another of my favorites. This night's rendition was a bit looser than the majority of the tunes and even prompted Kaukonen to admit to having had "a bit of an Esteban moment."

"The man is like a god to me'" Kaukonen quipped.
The lukewarm crowd and Canadian tux-clad Kaukonen notwithstanding' the show was well executed and soulful. Hot Tuna is one of a small group of bands still capable of recreating the spirit of the San Francisco folkie sound in our age of Hannah Montana and game show chart-toppers.

Visit Hot Tuna