Shows
moe.down 9
August 29-31, 2008
in Turin' NY
by Mike McKinley
|
photography by Andy Hill and Live Music Beth
September 11, 2008
page 2 of 2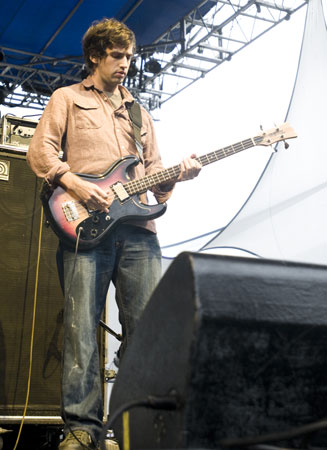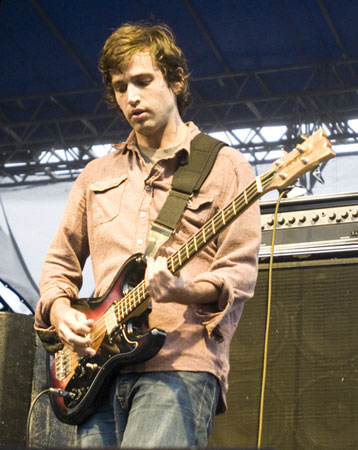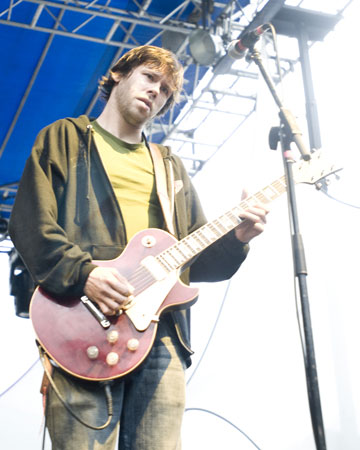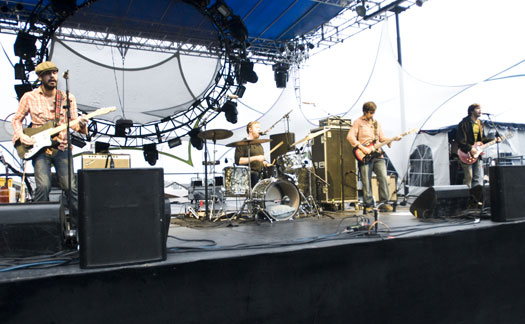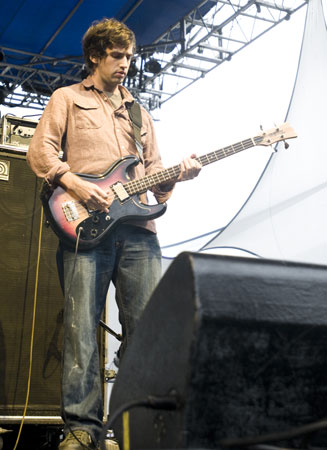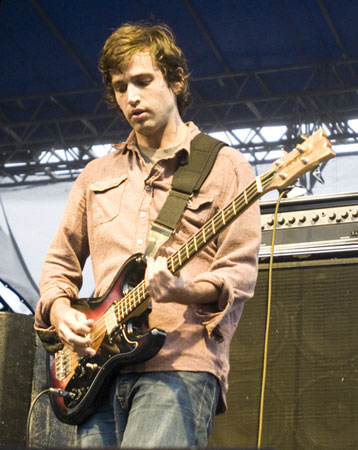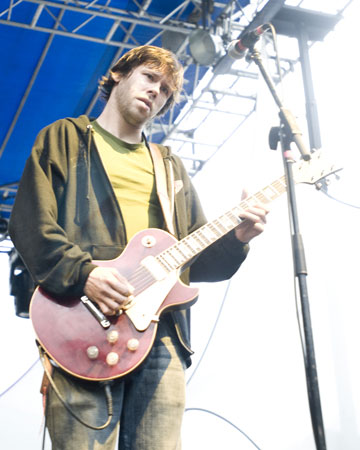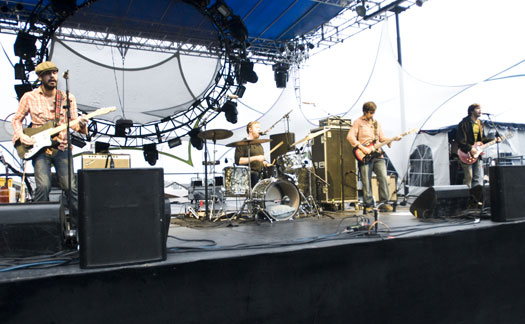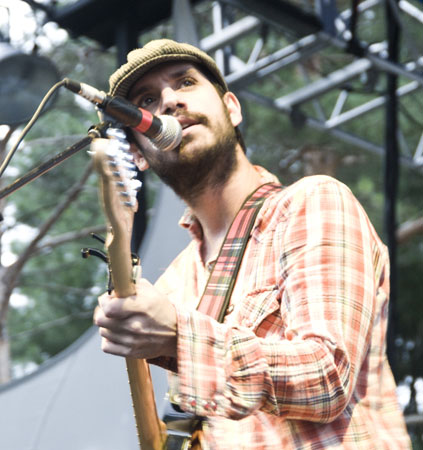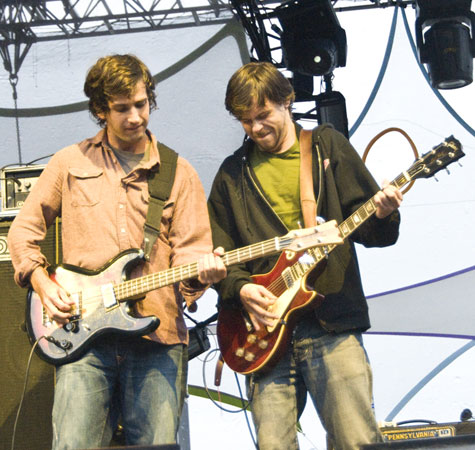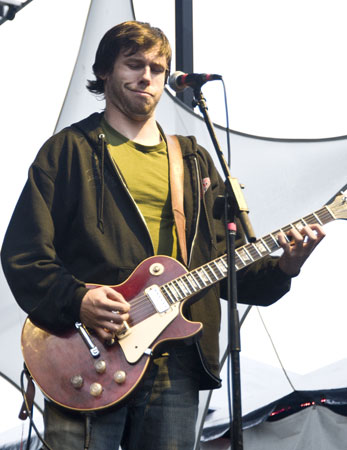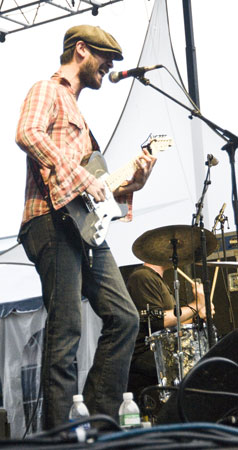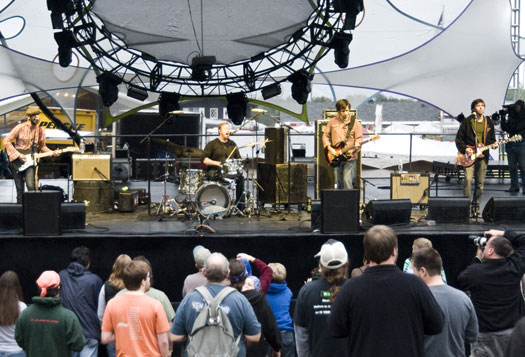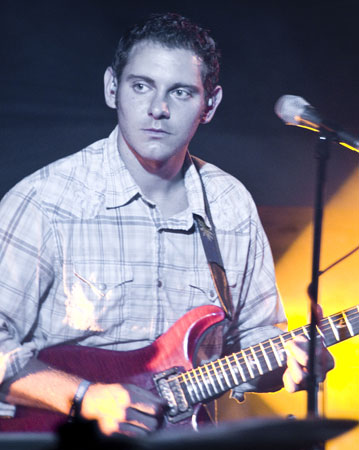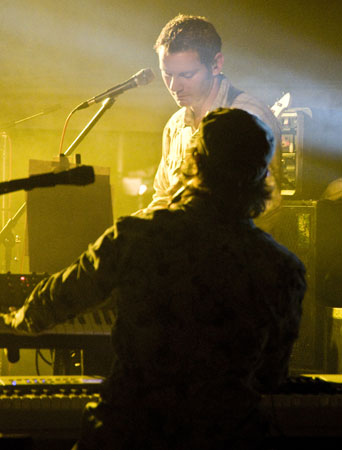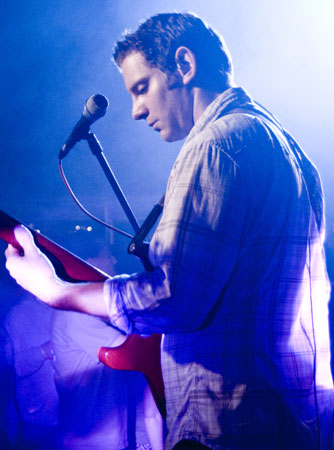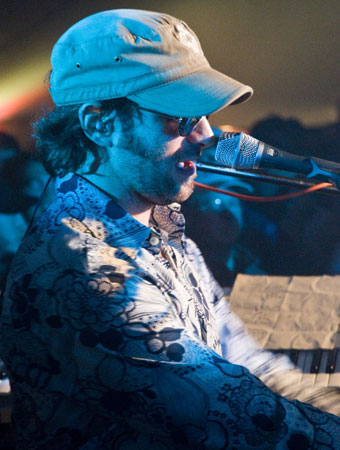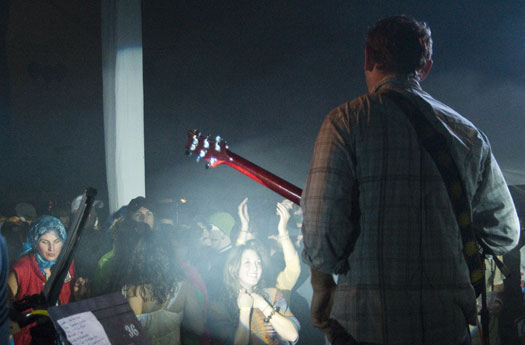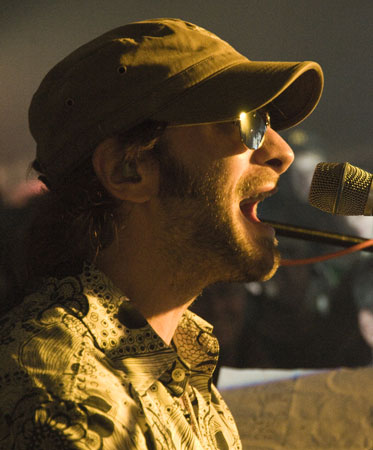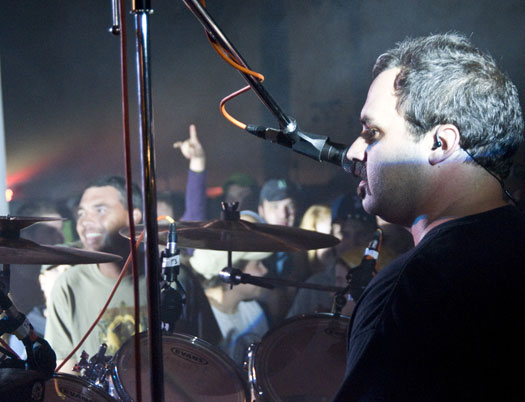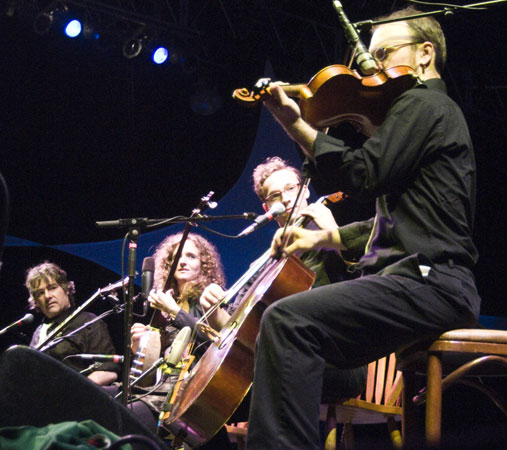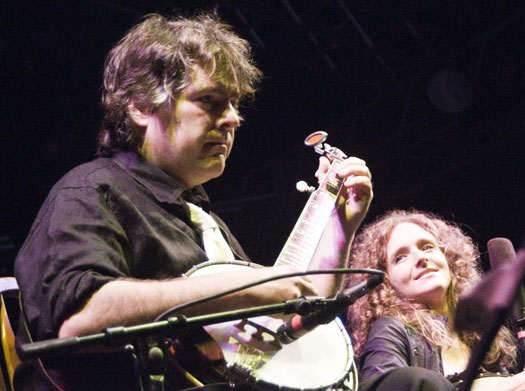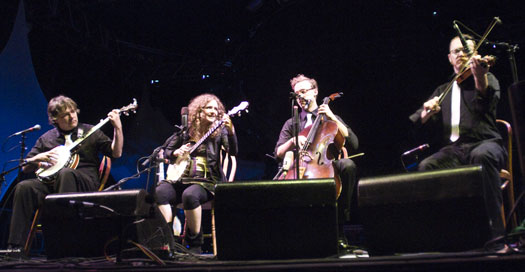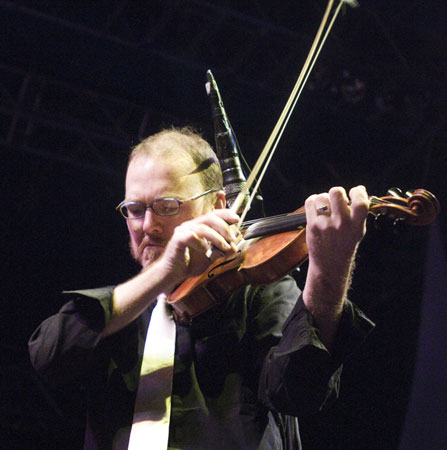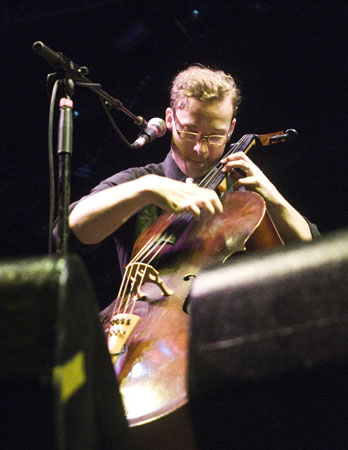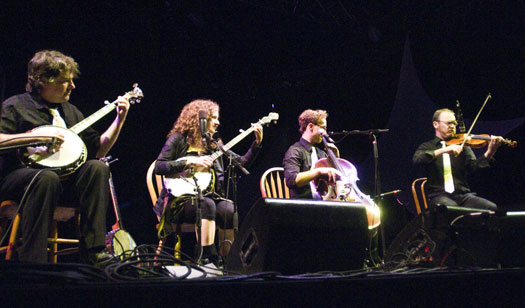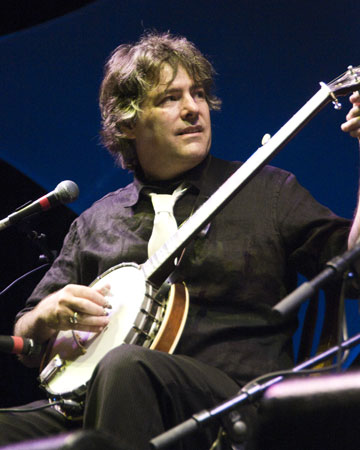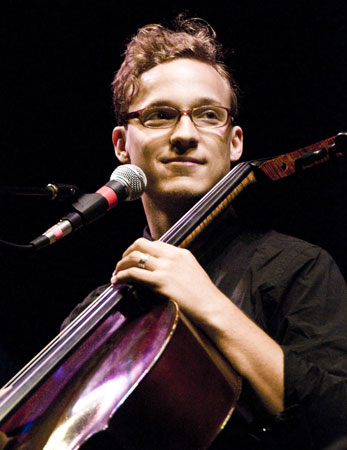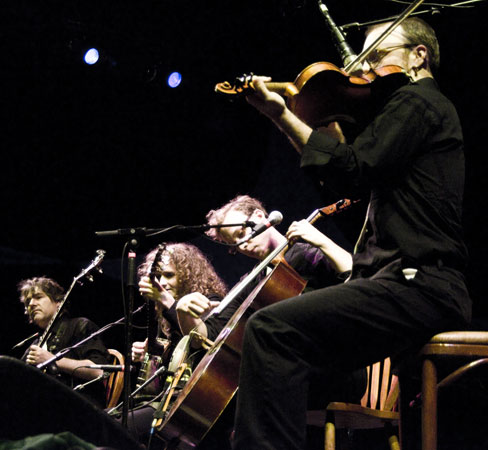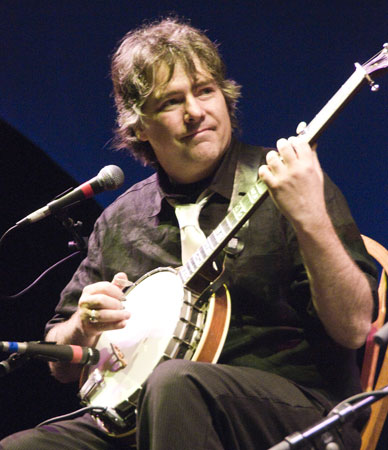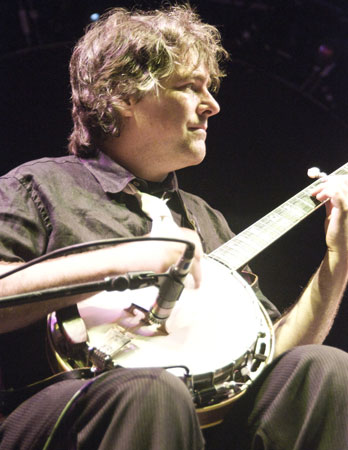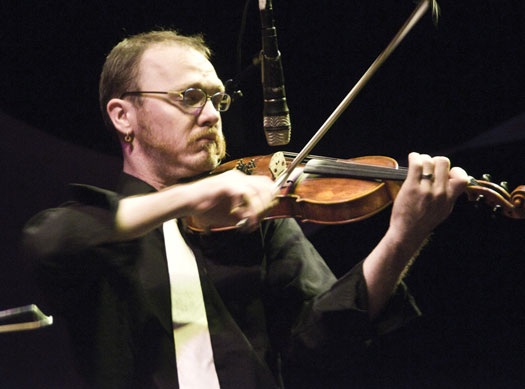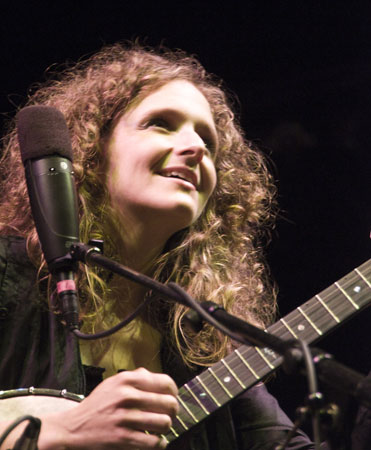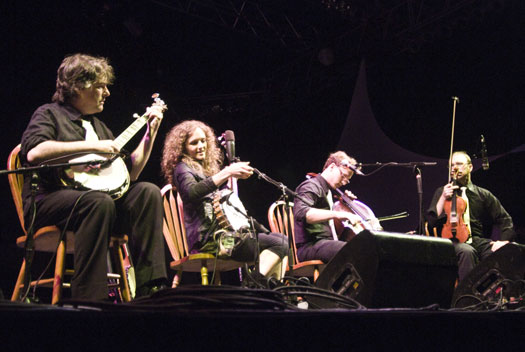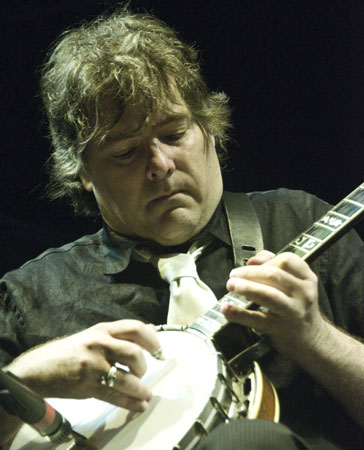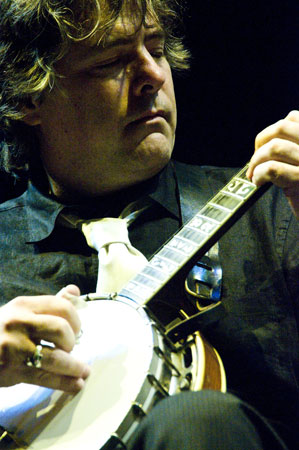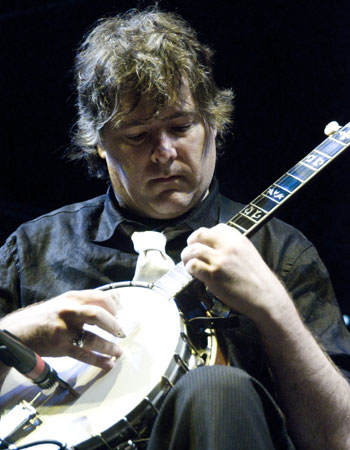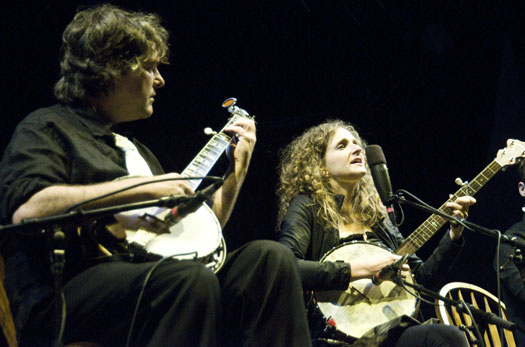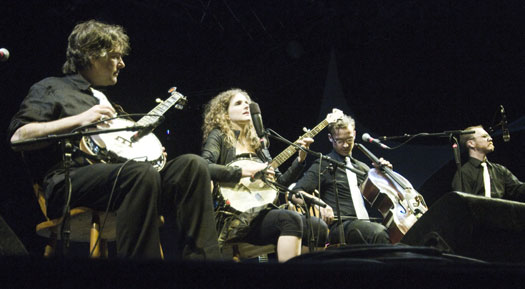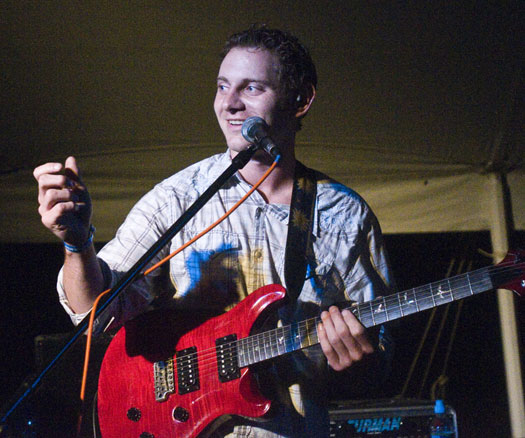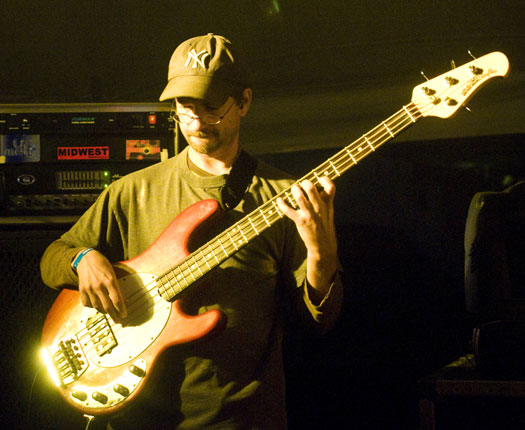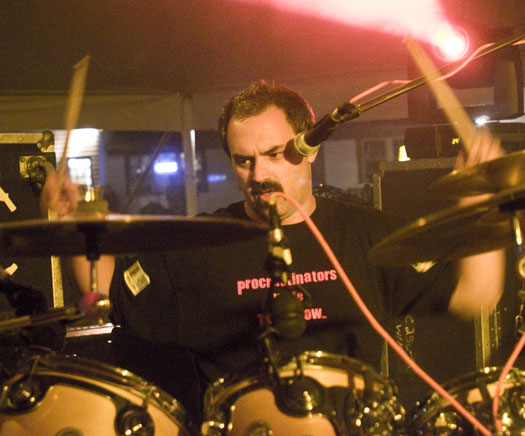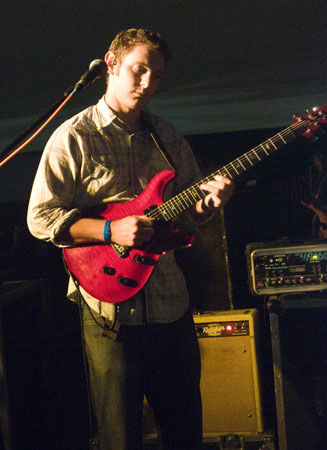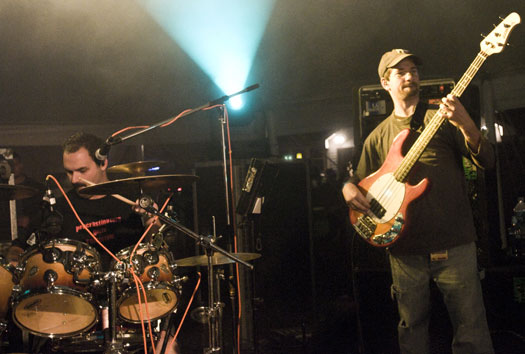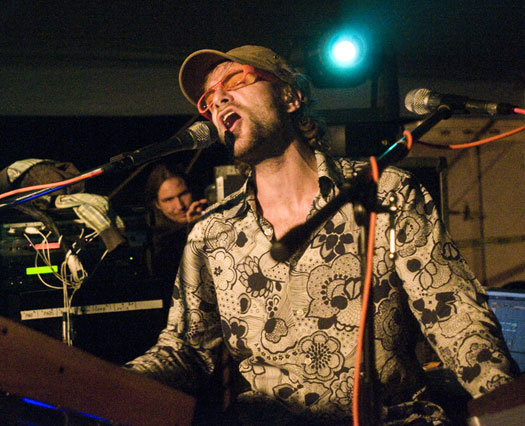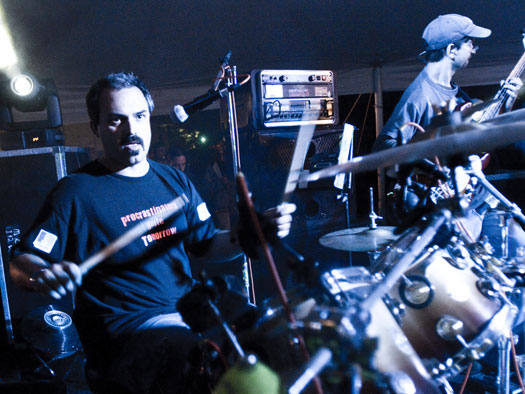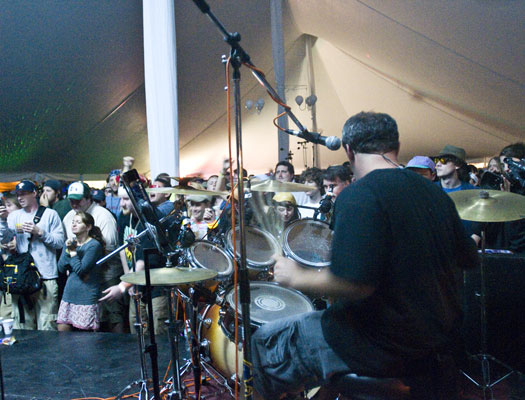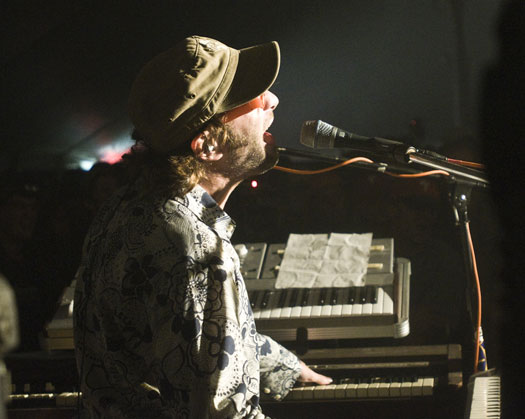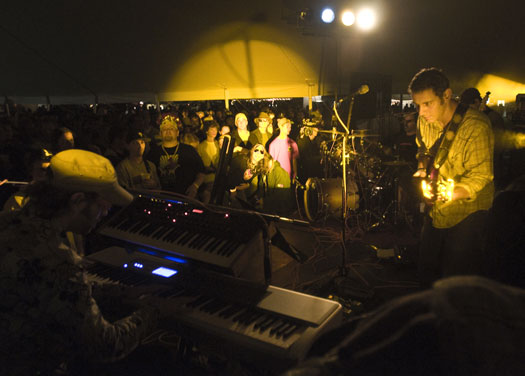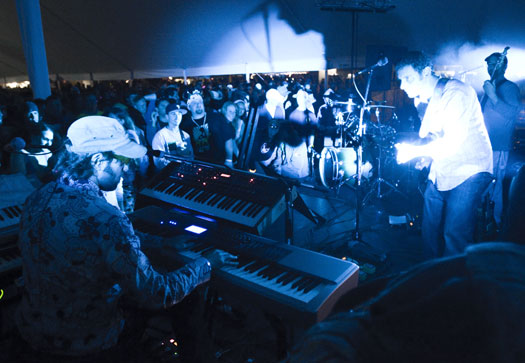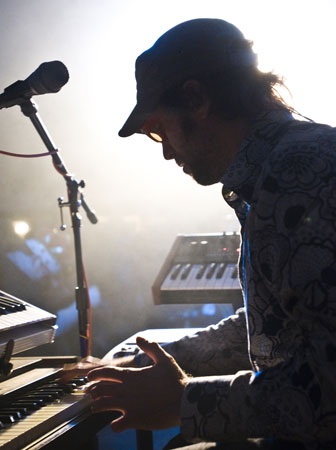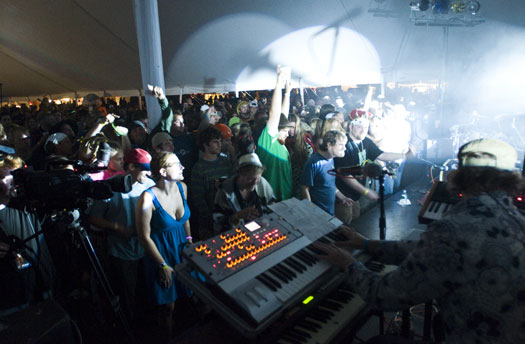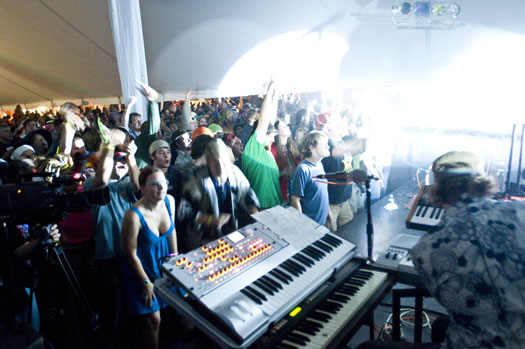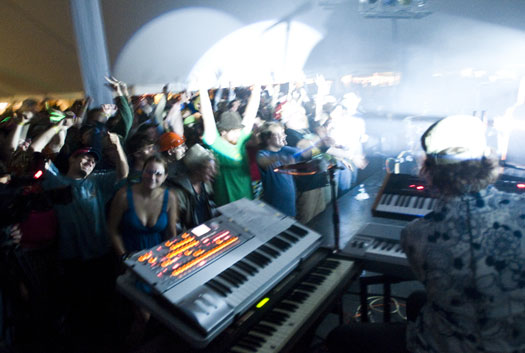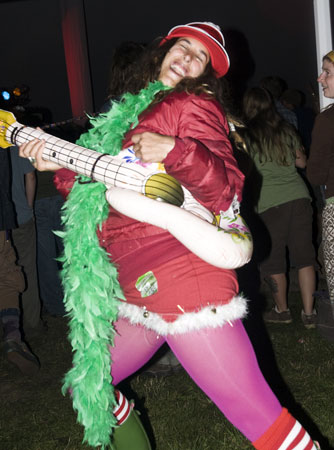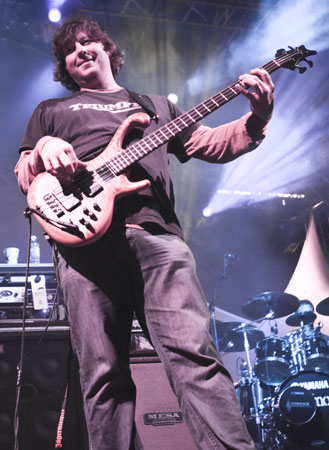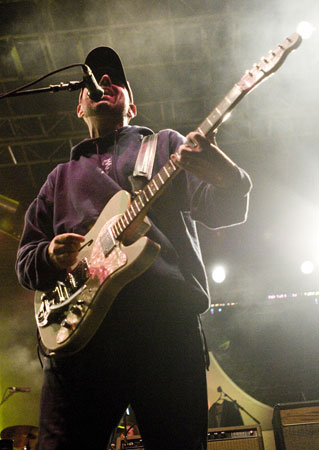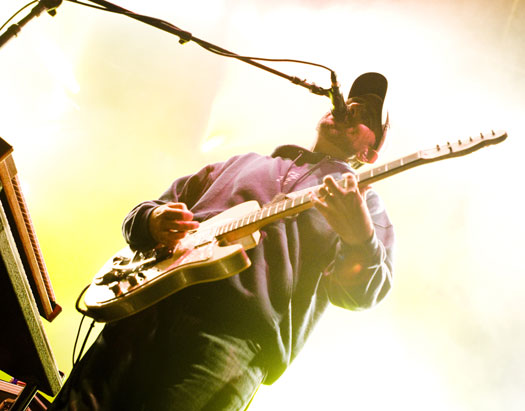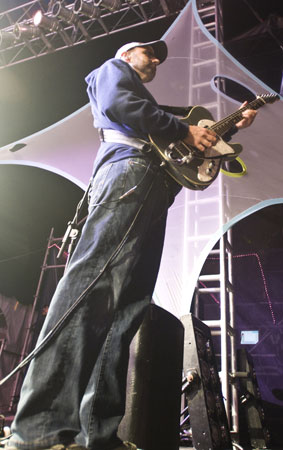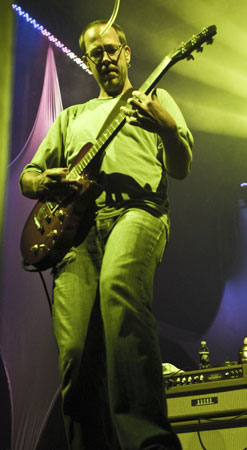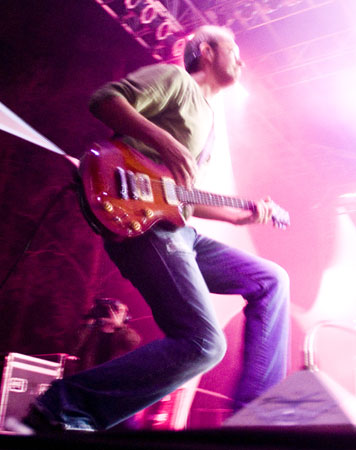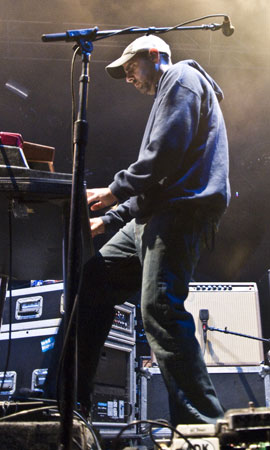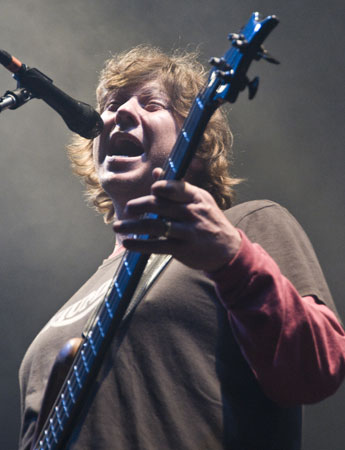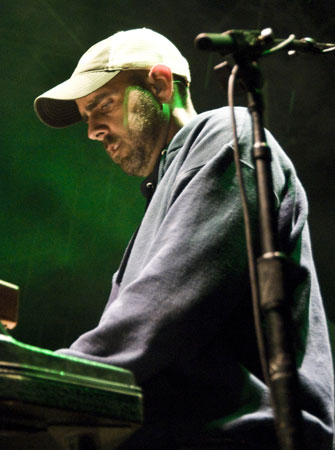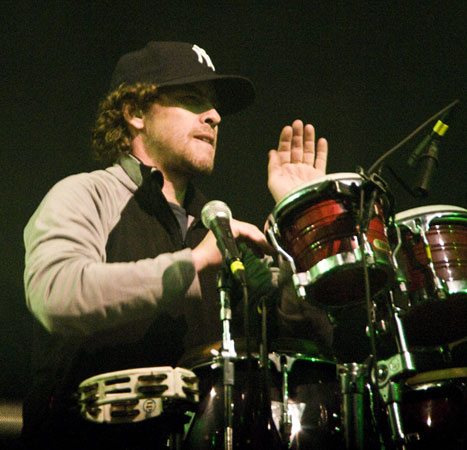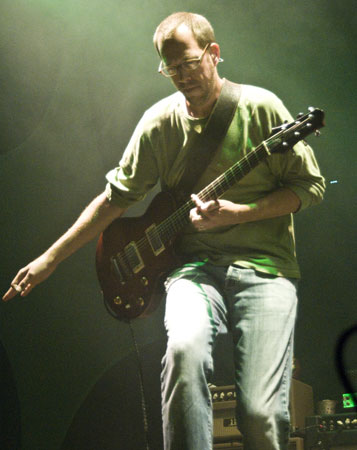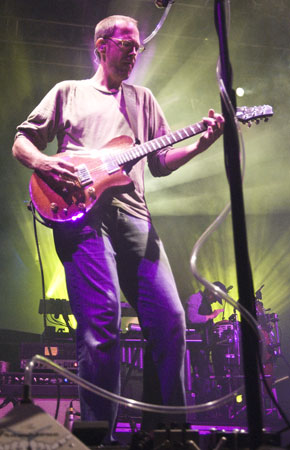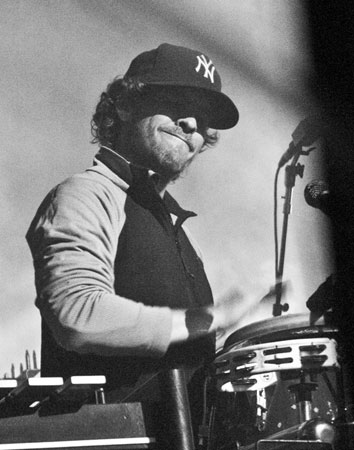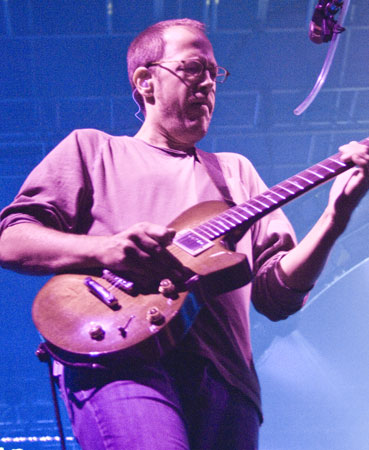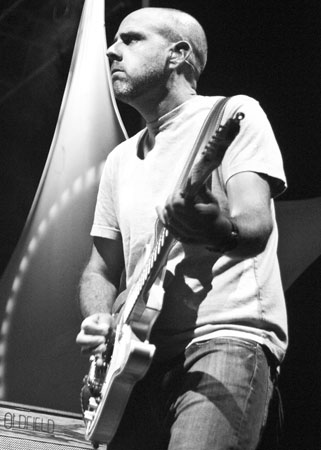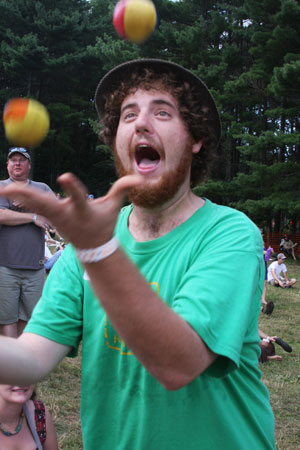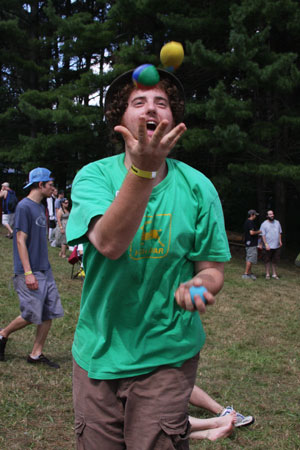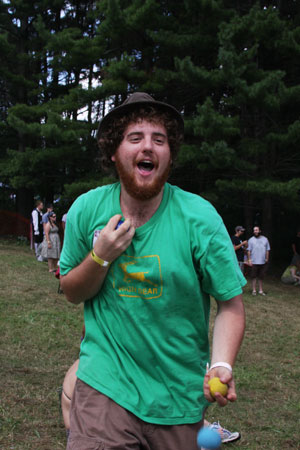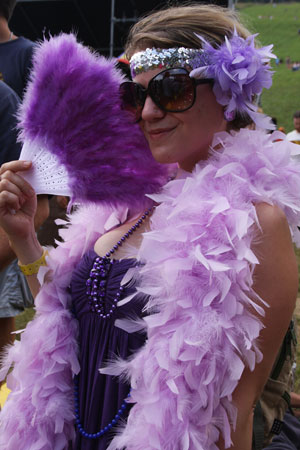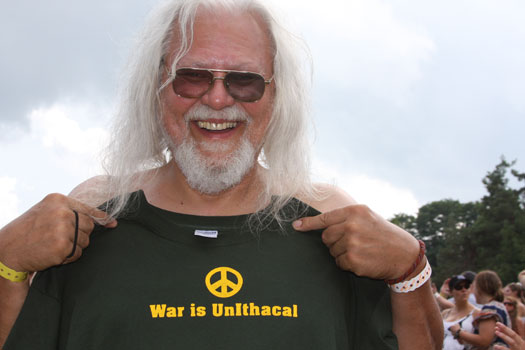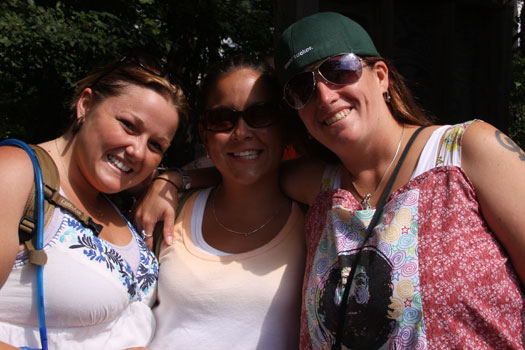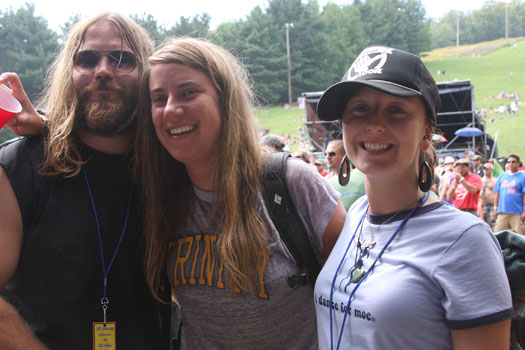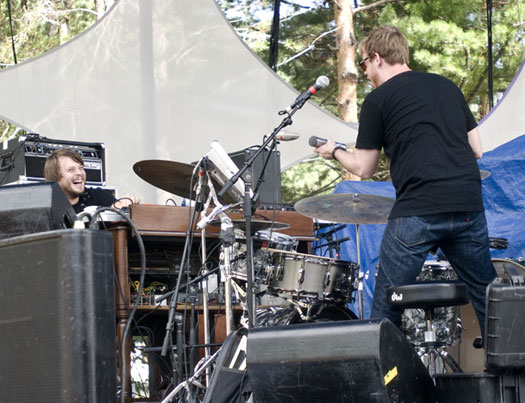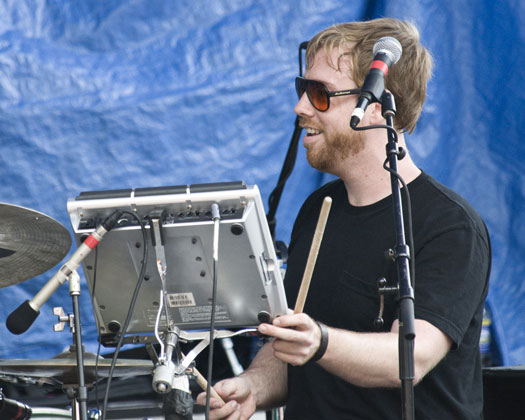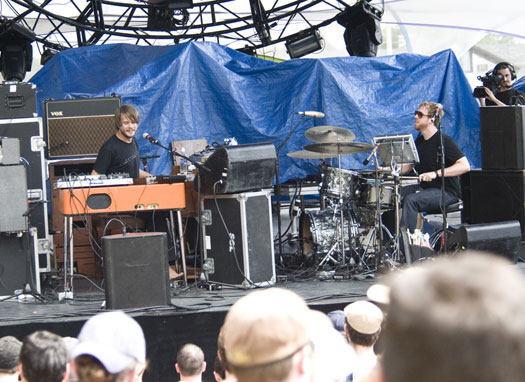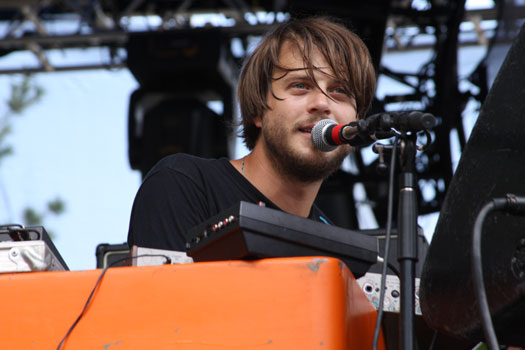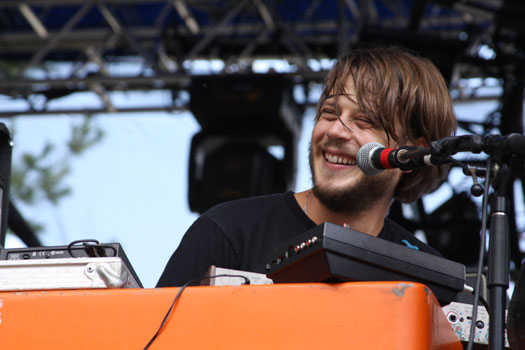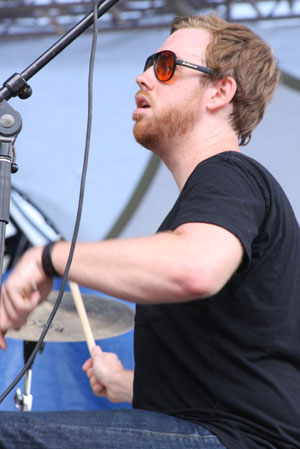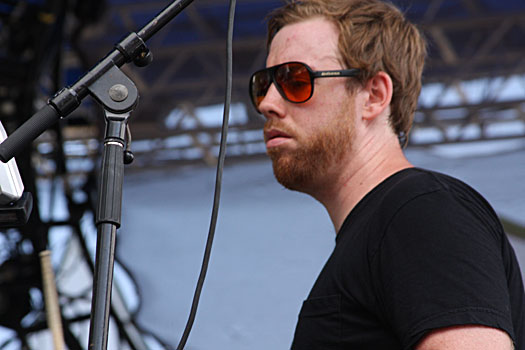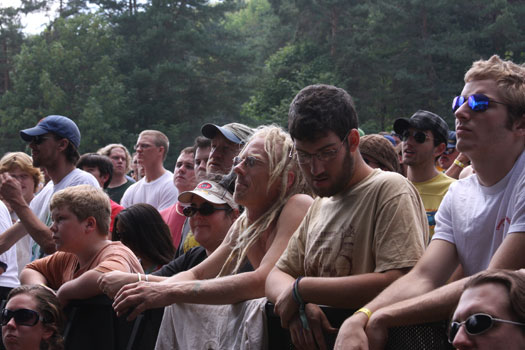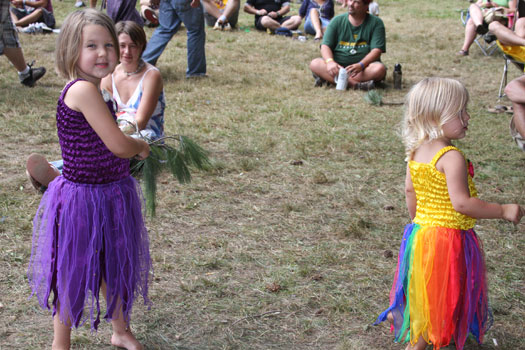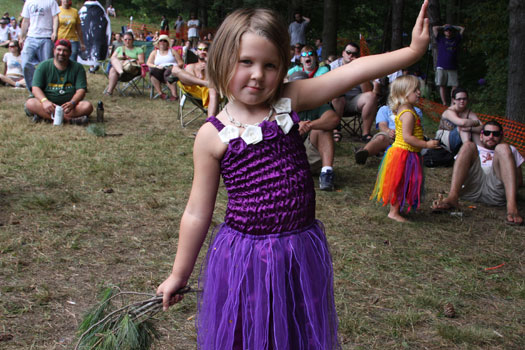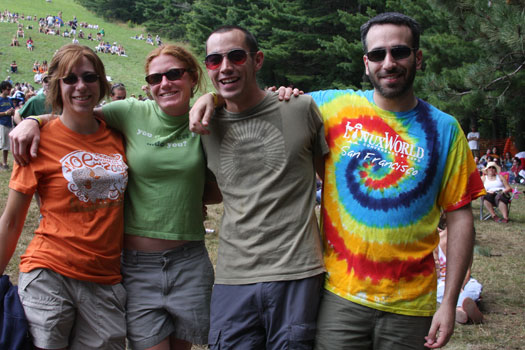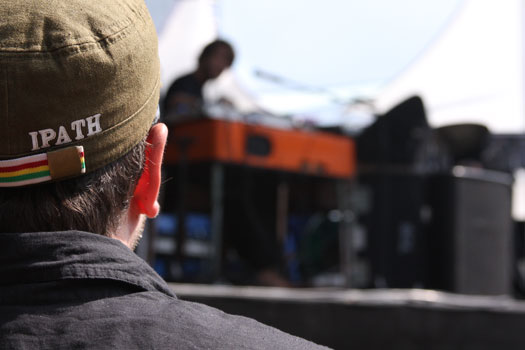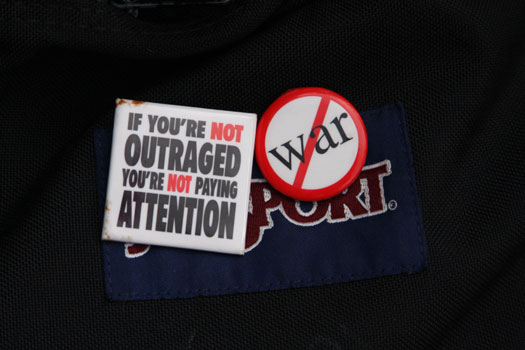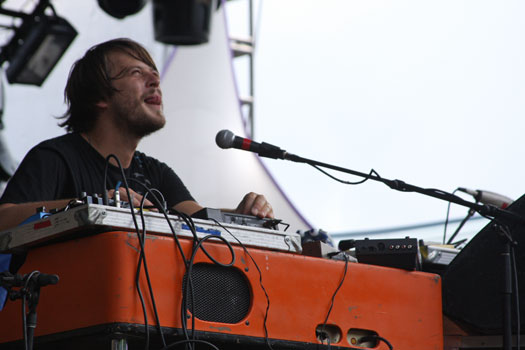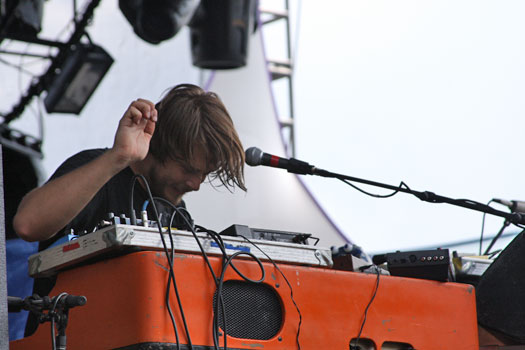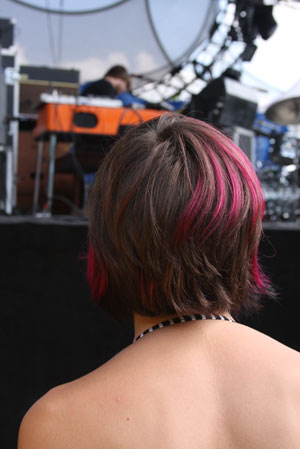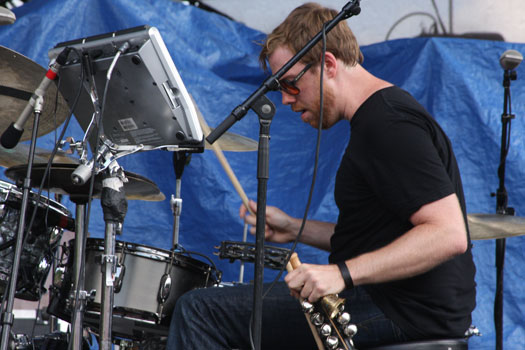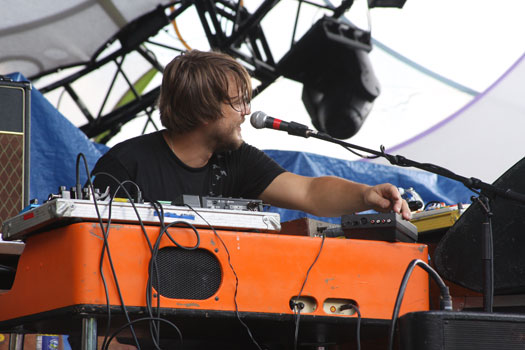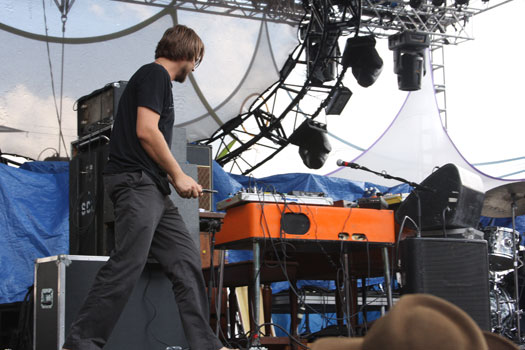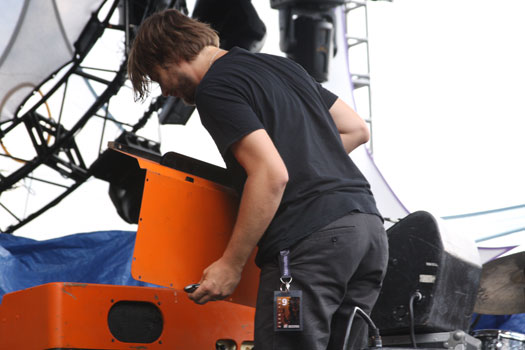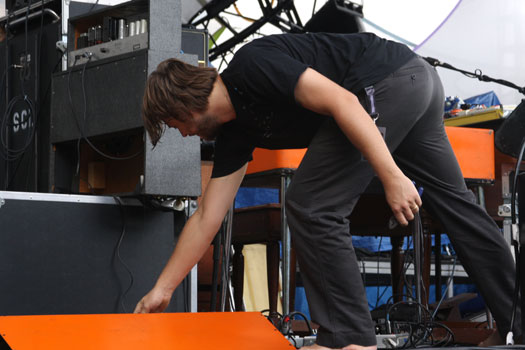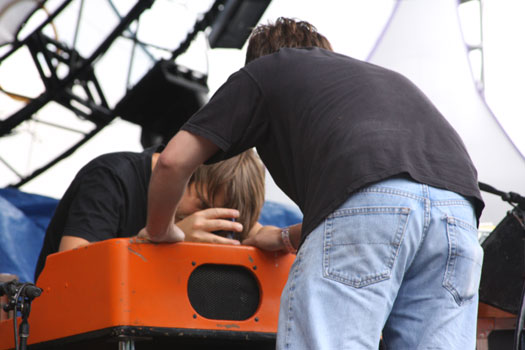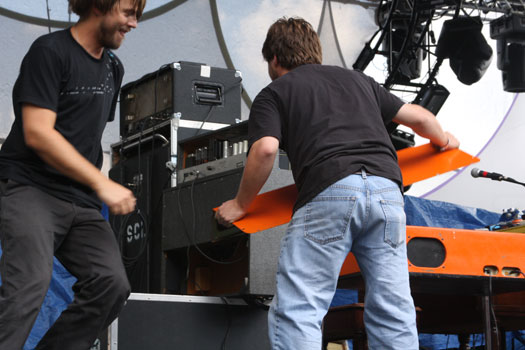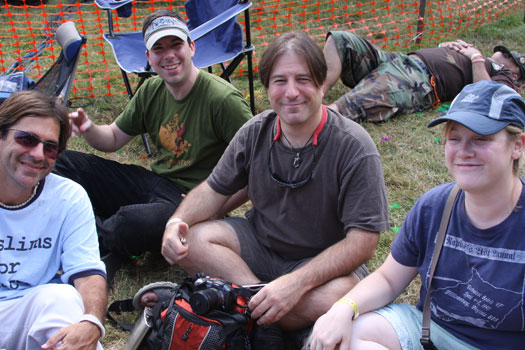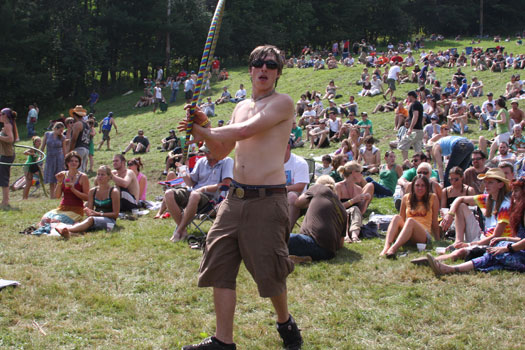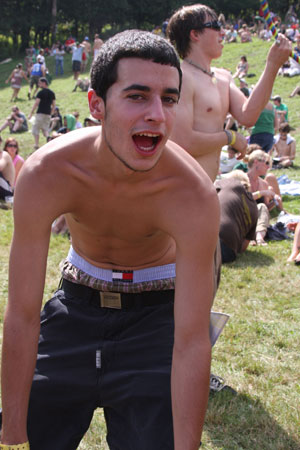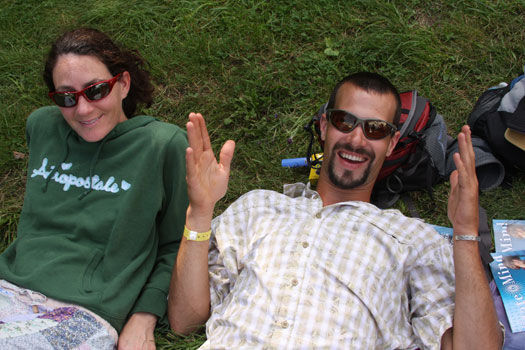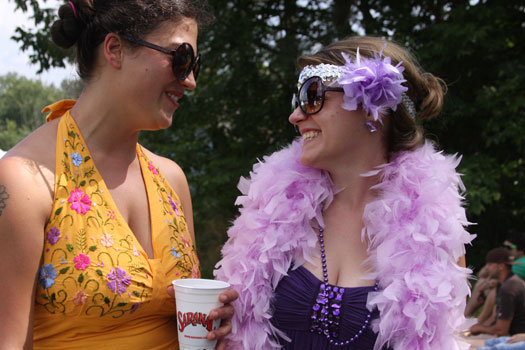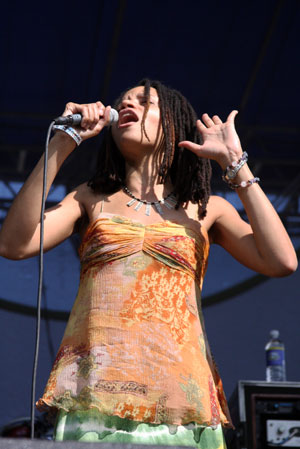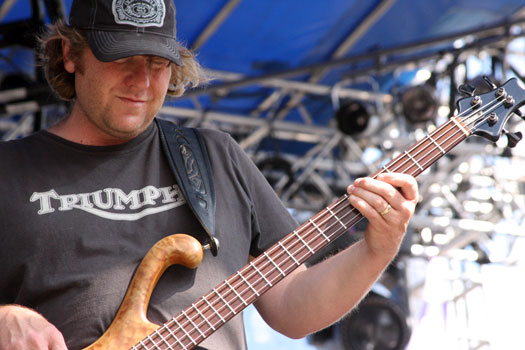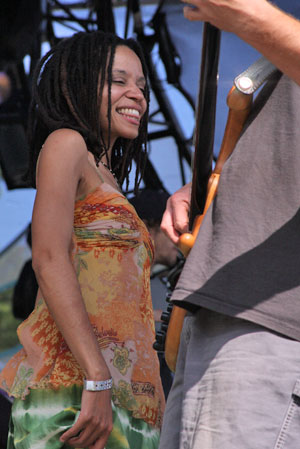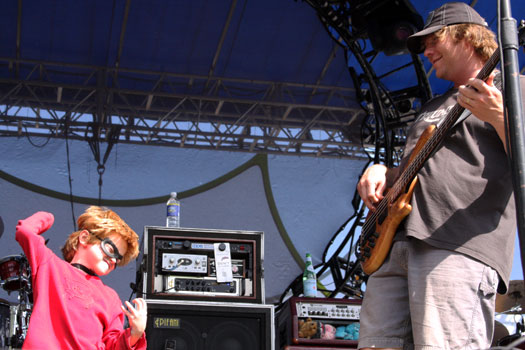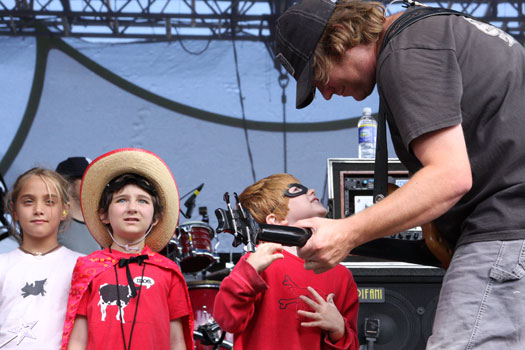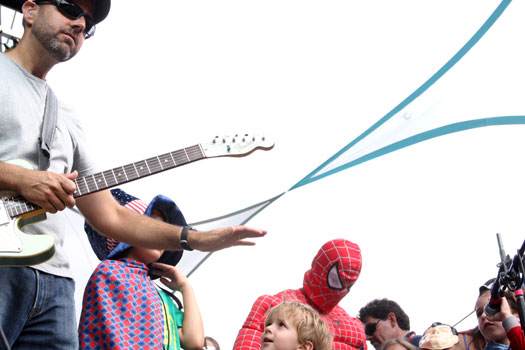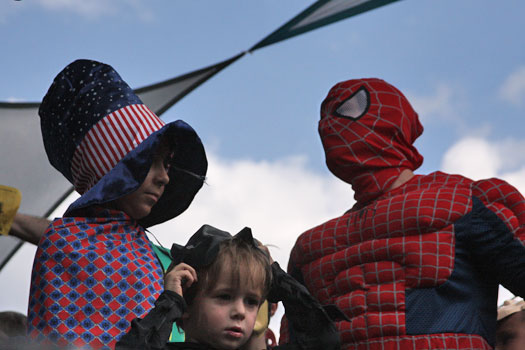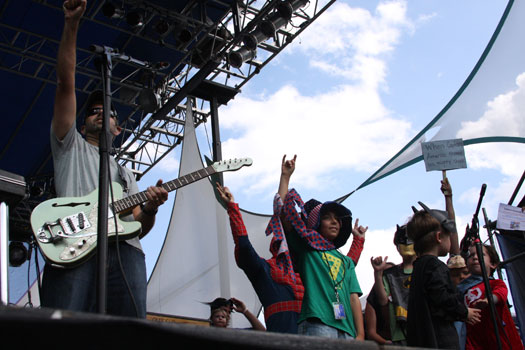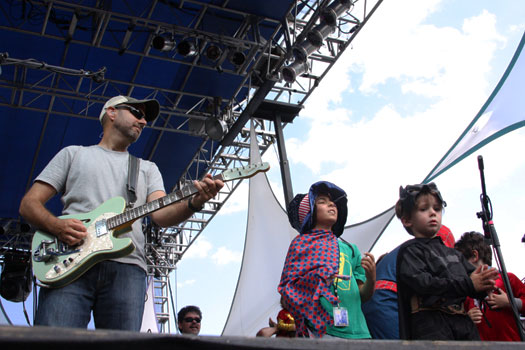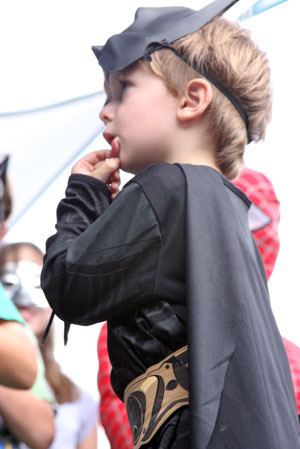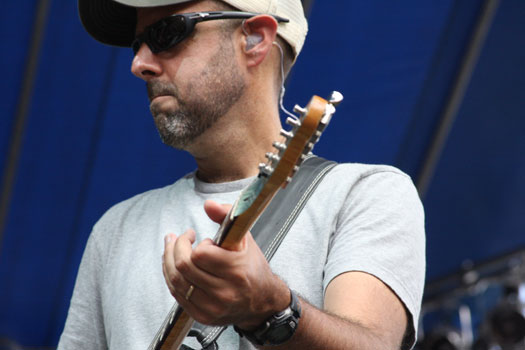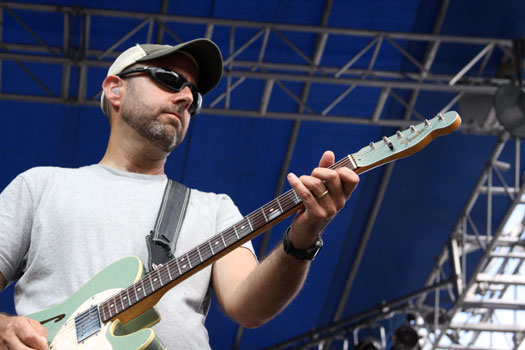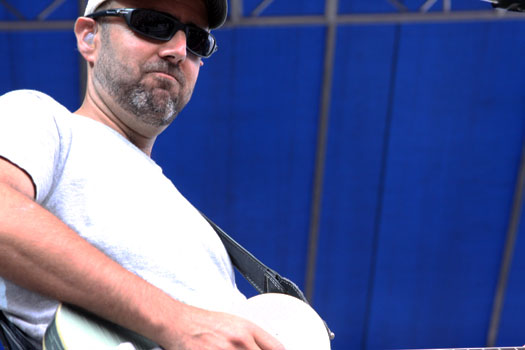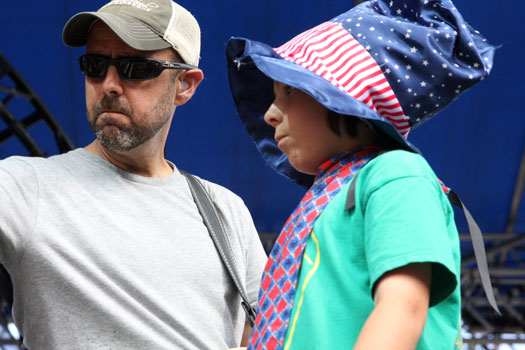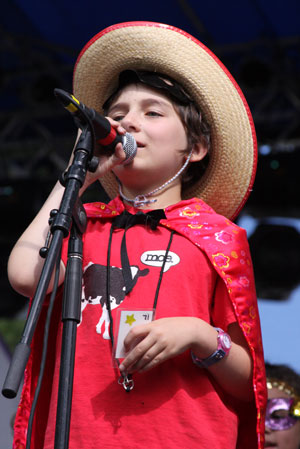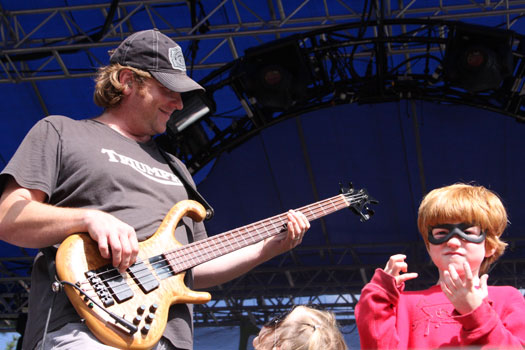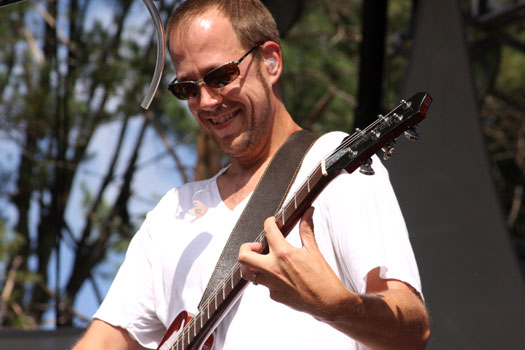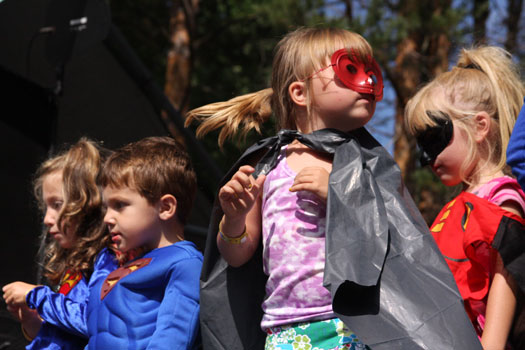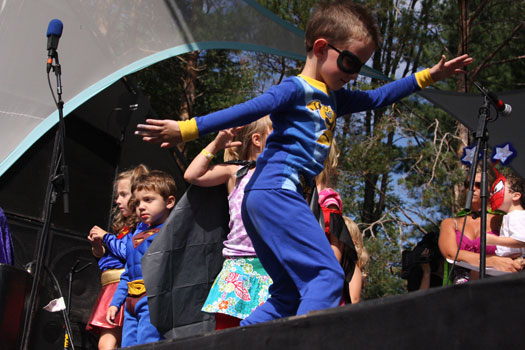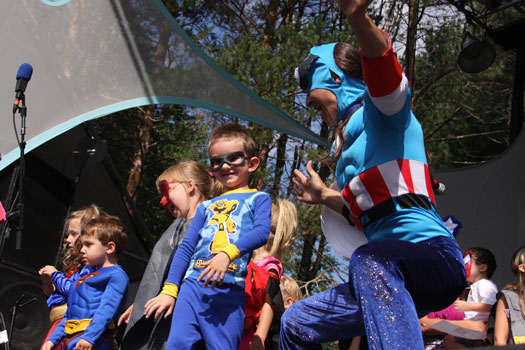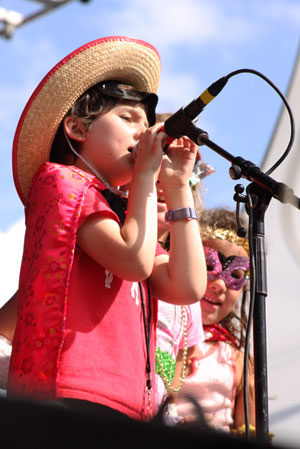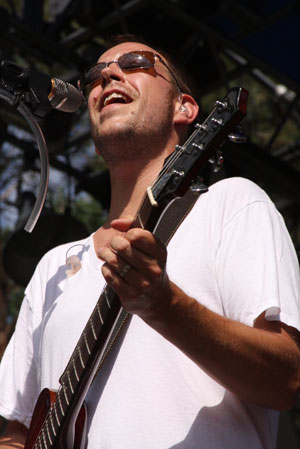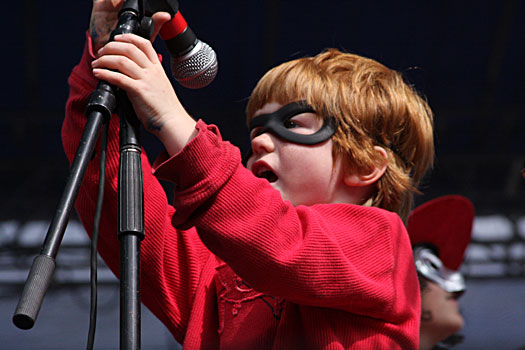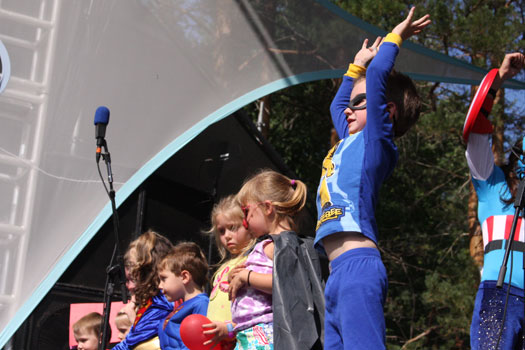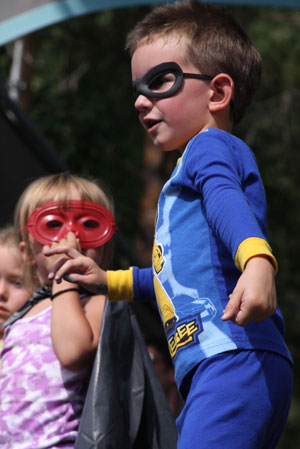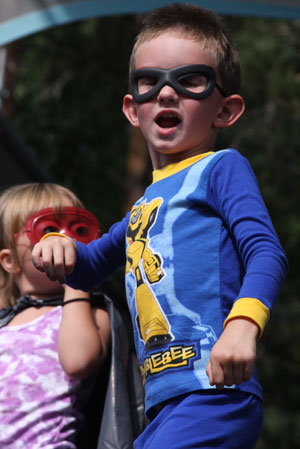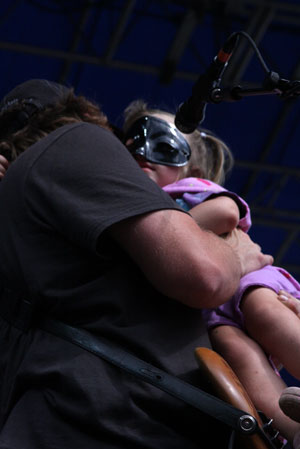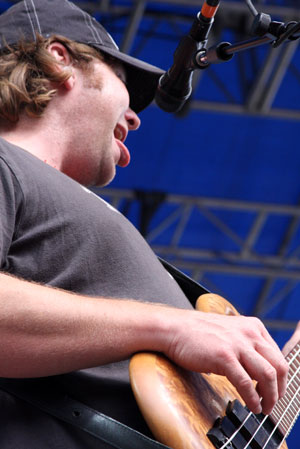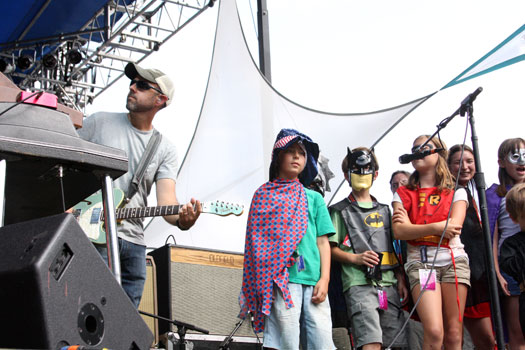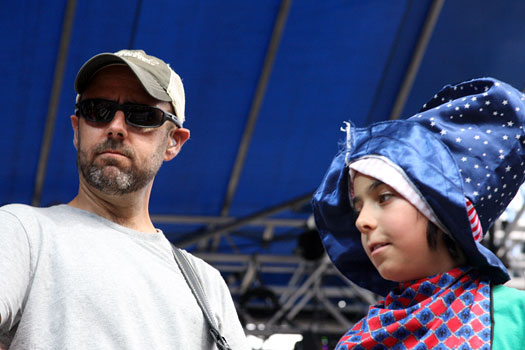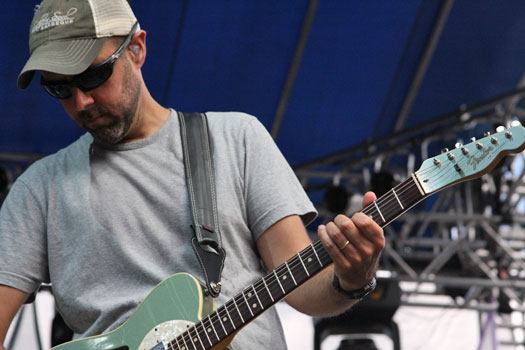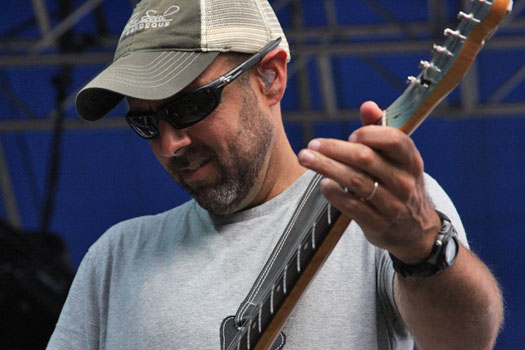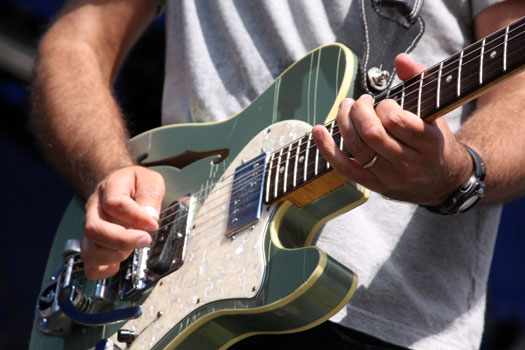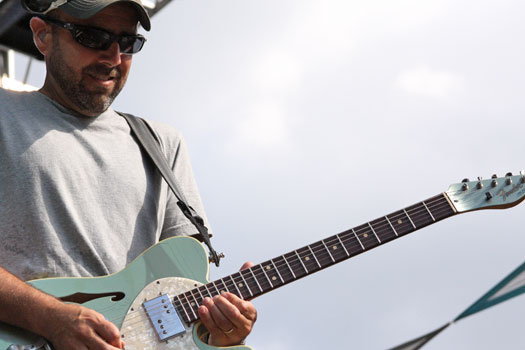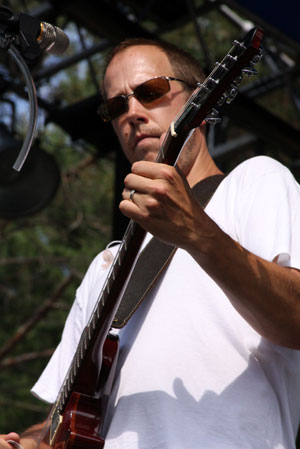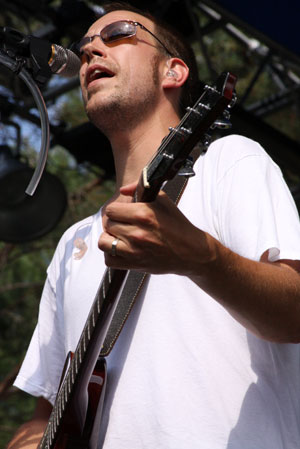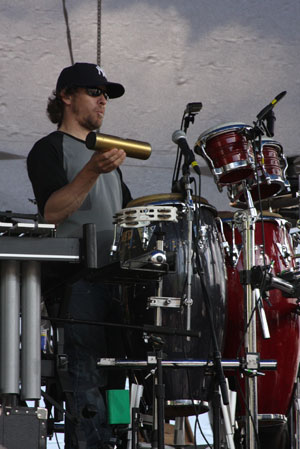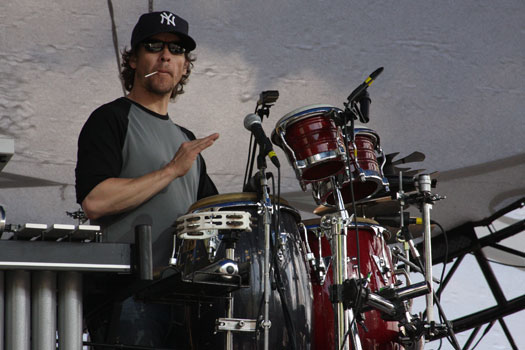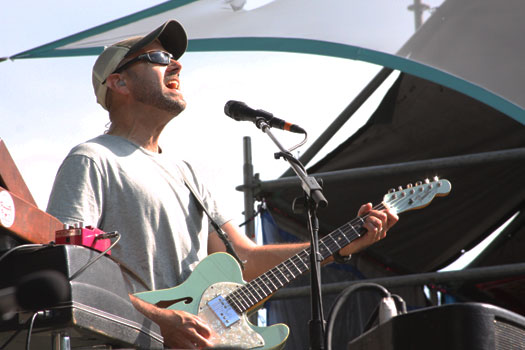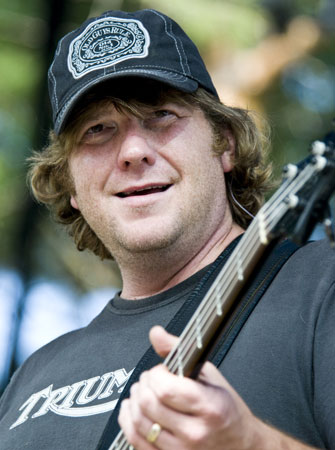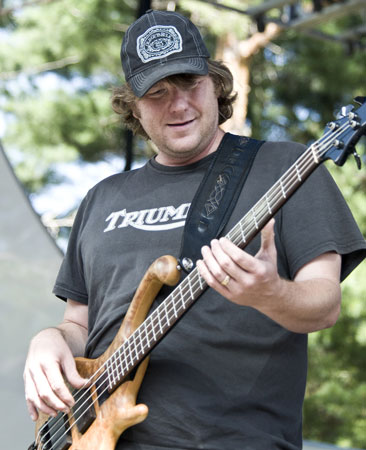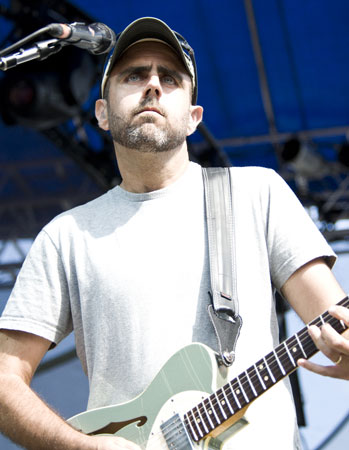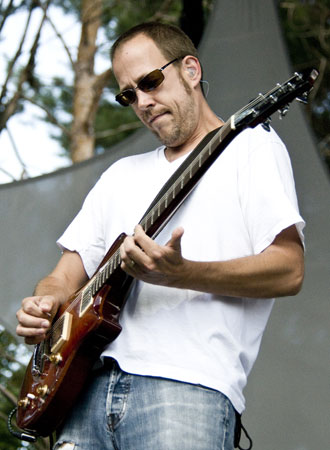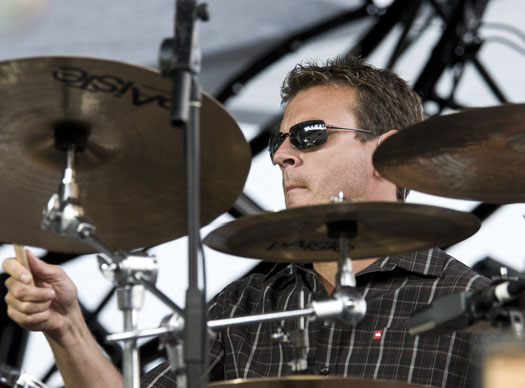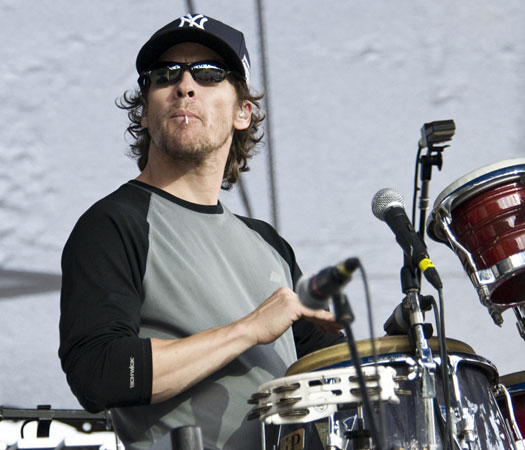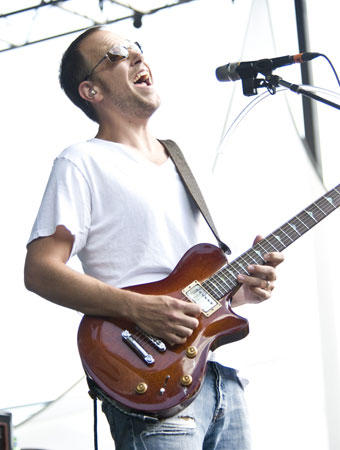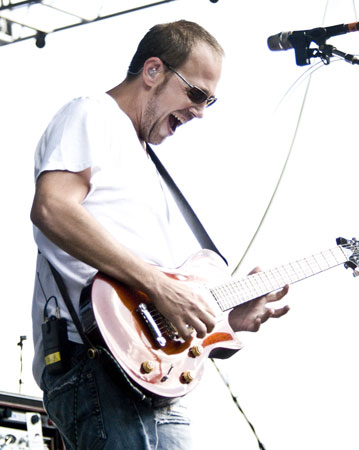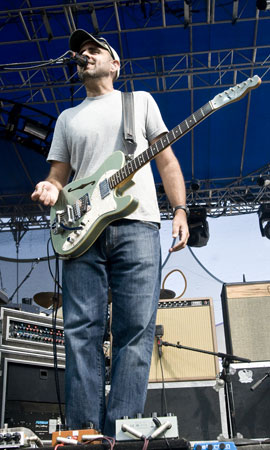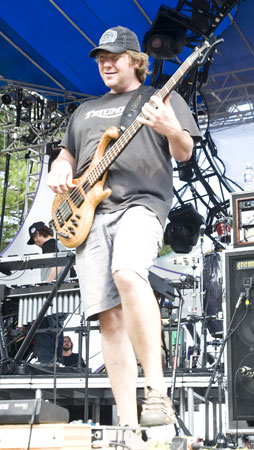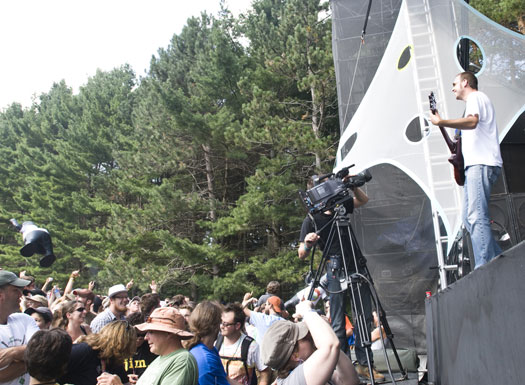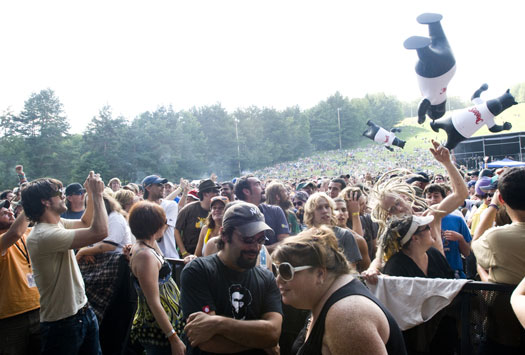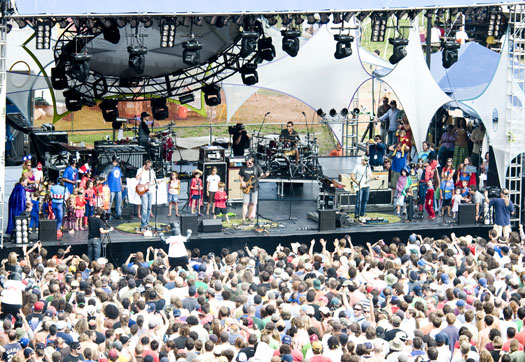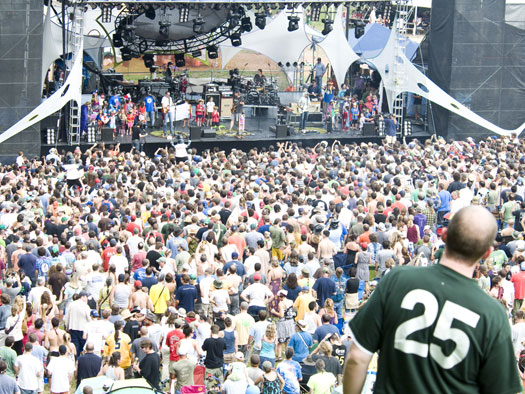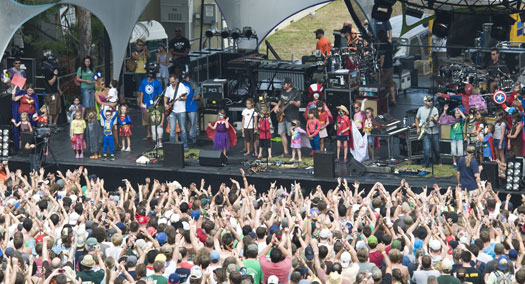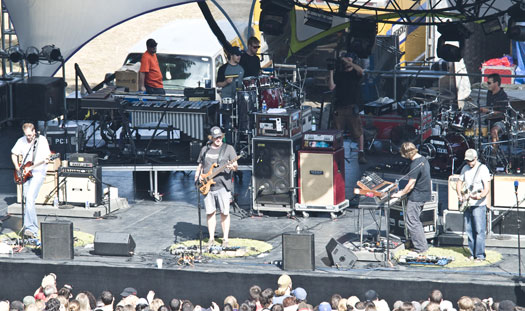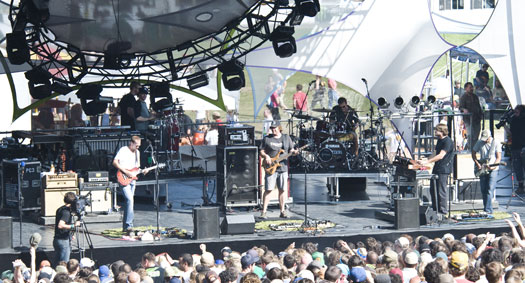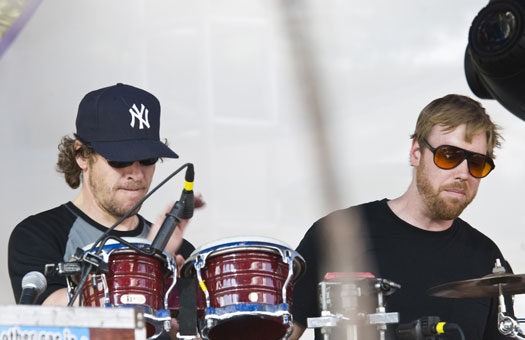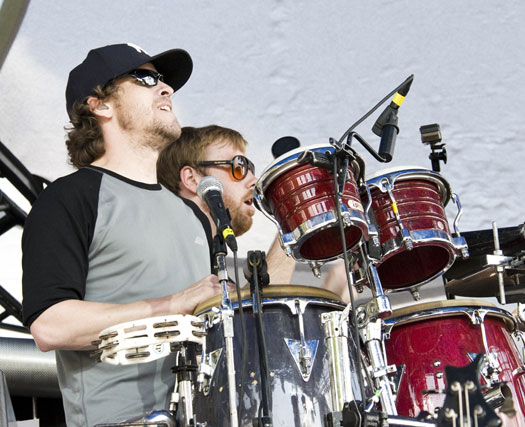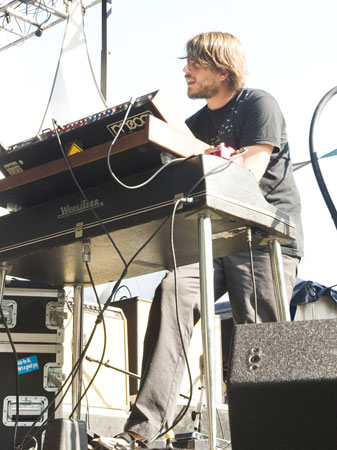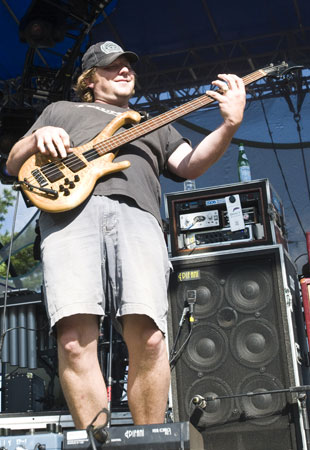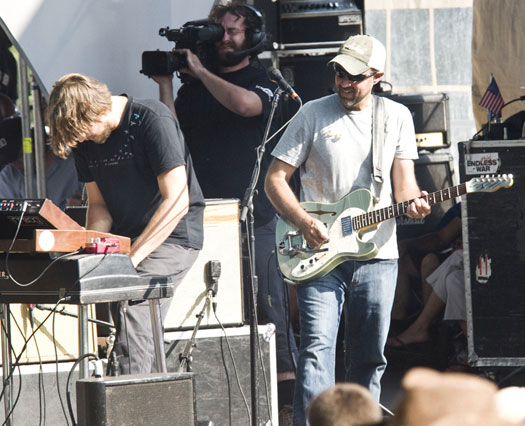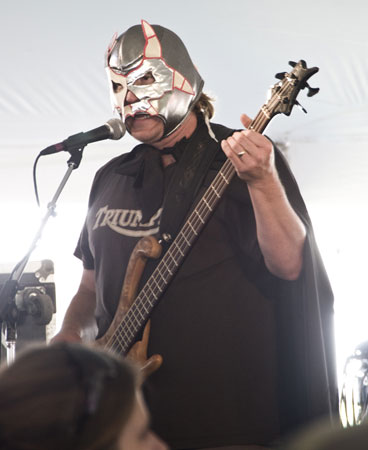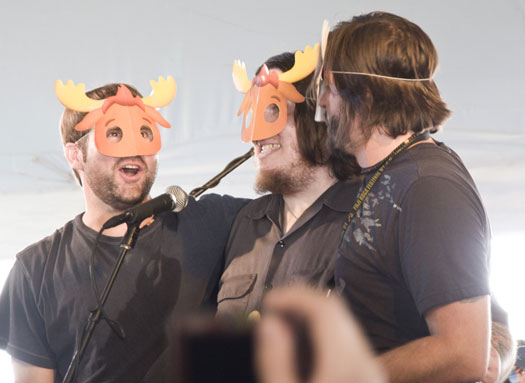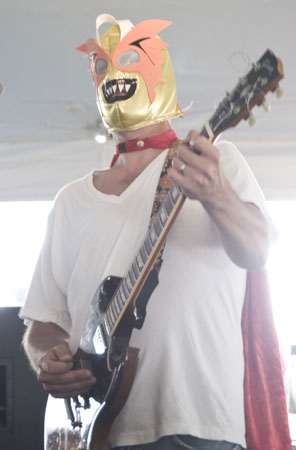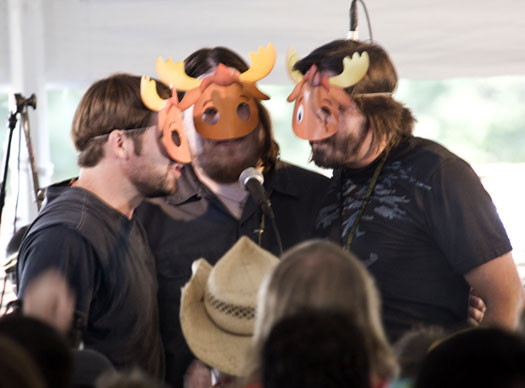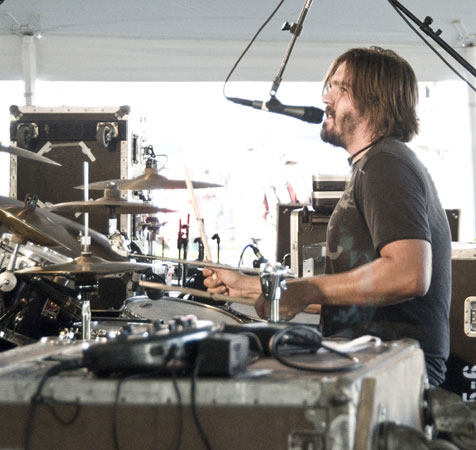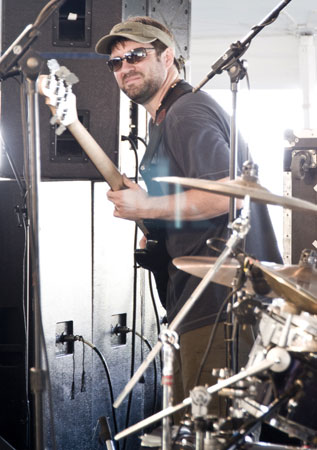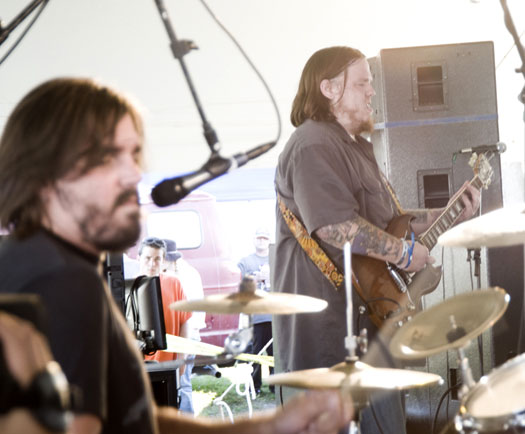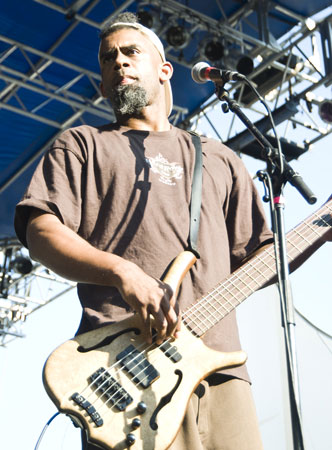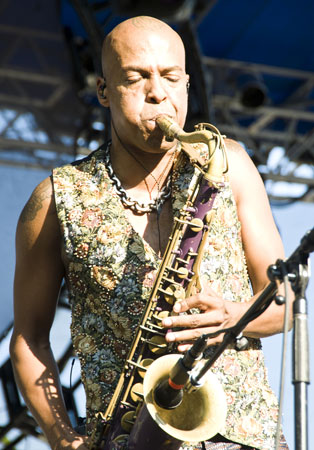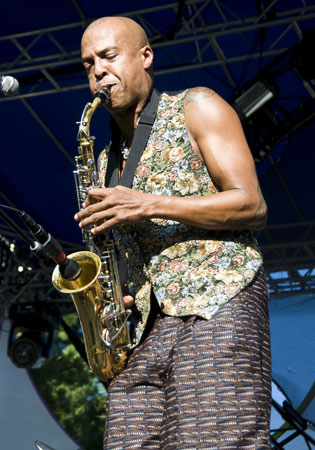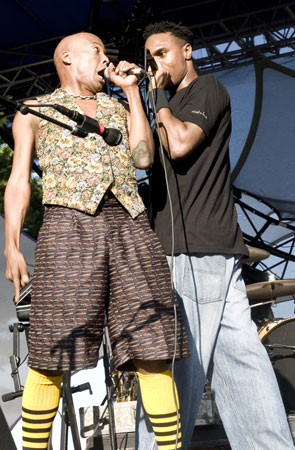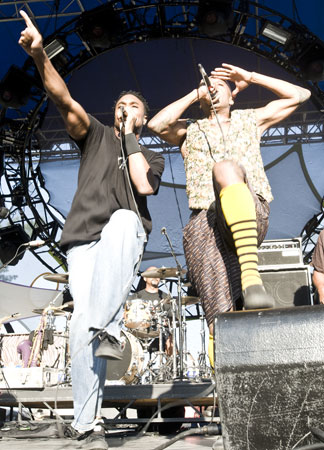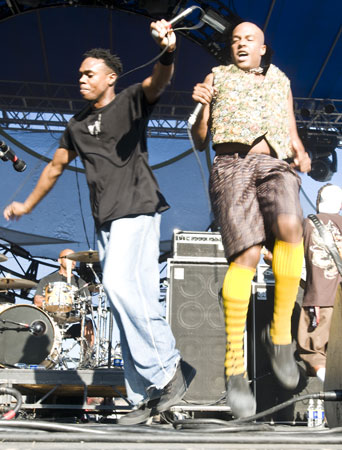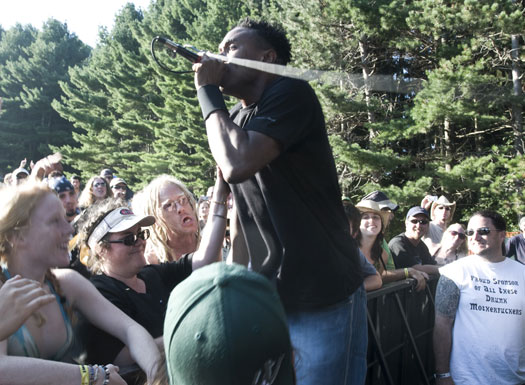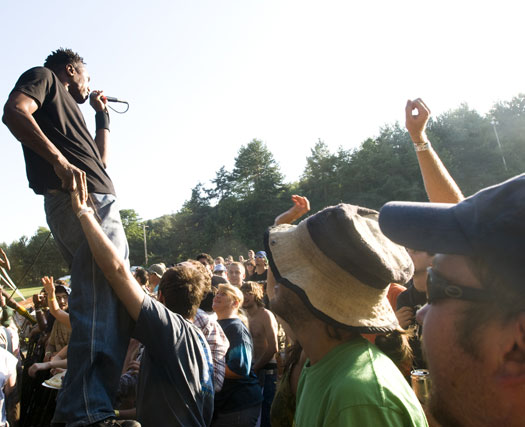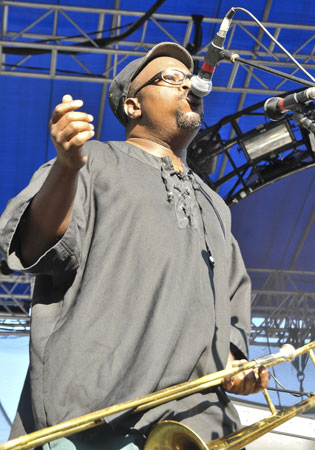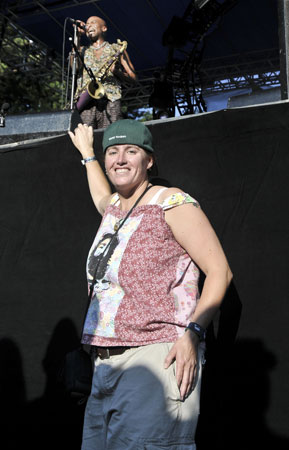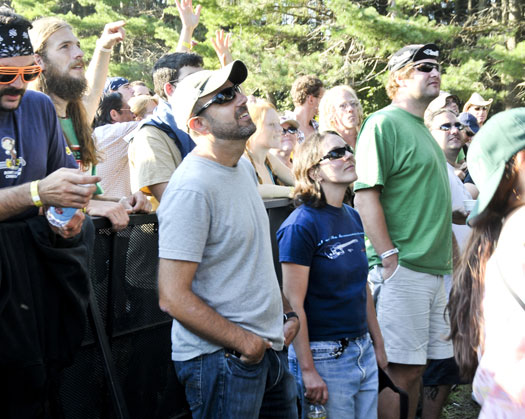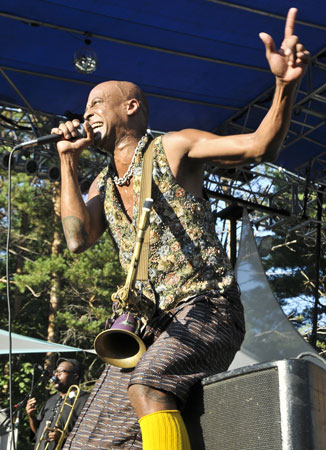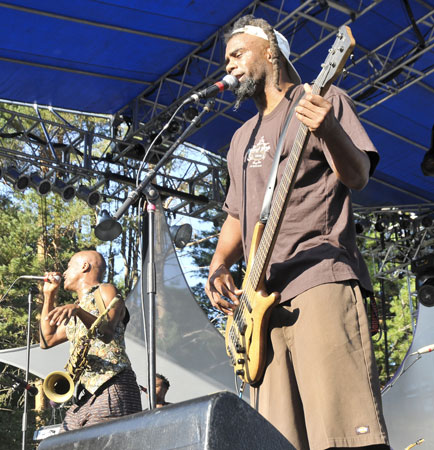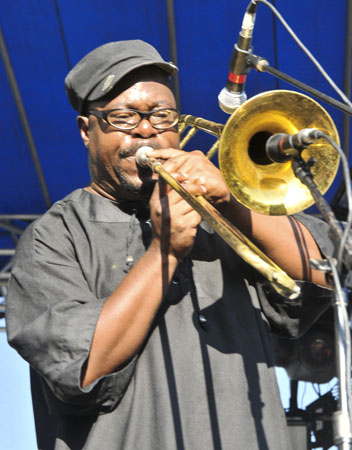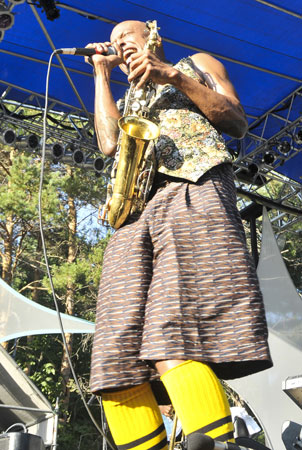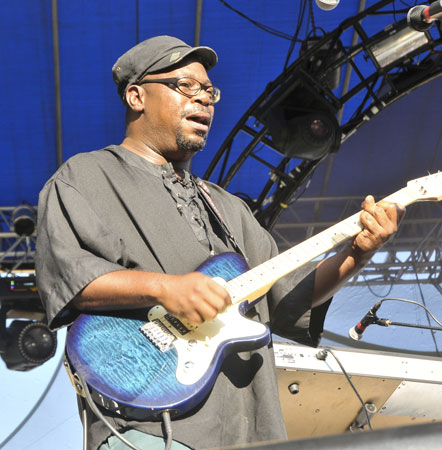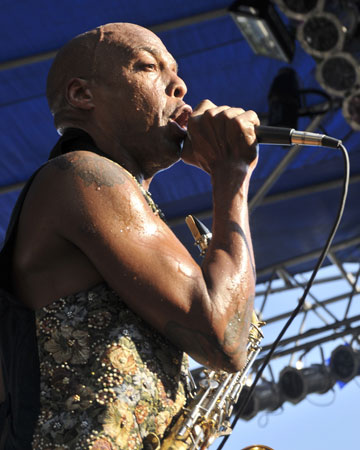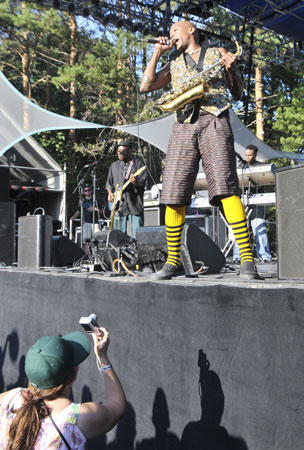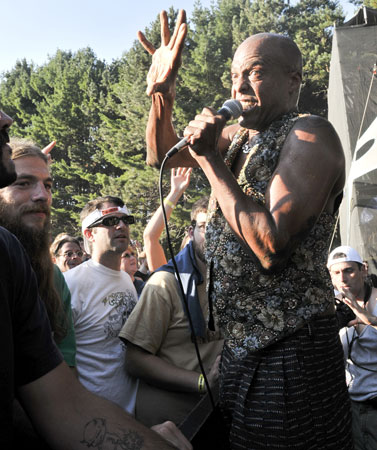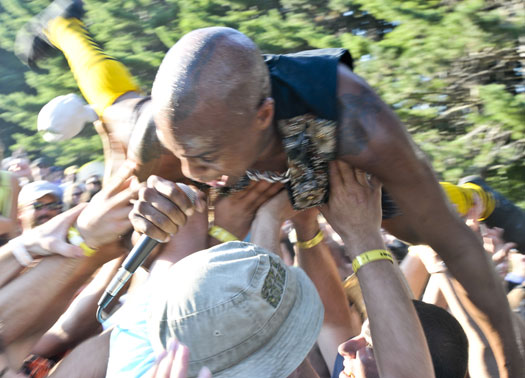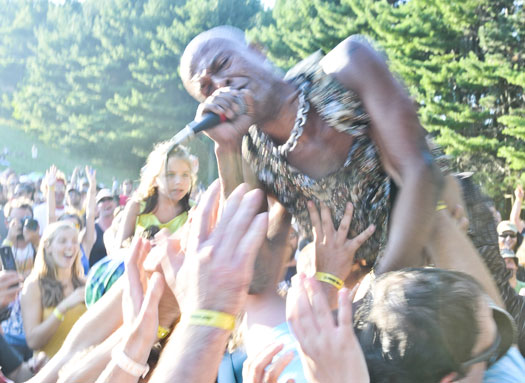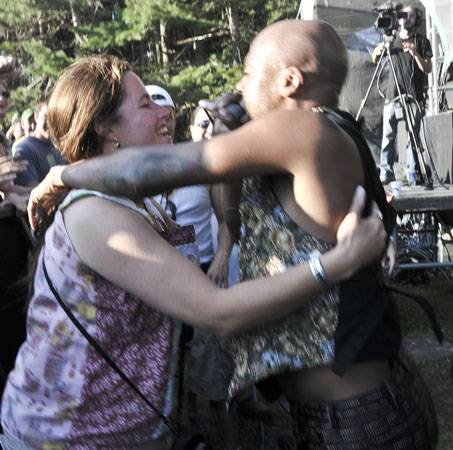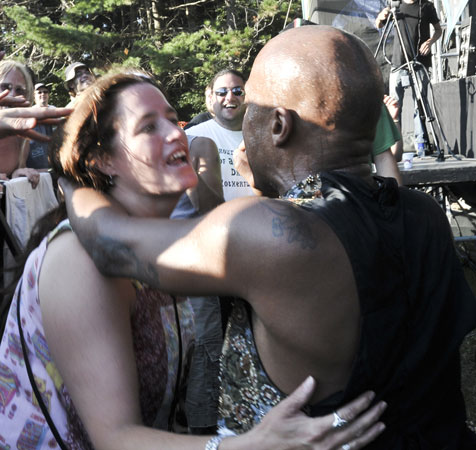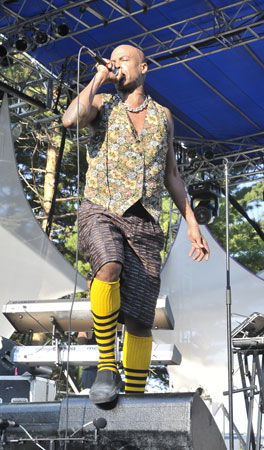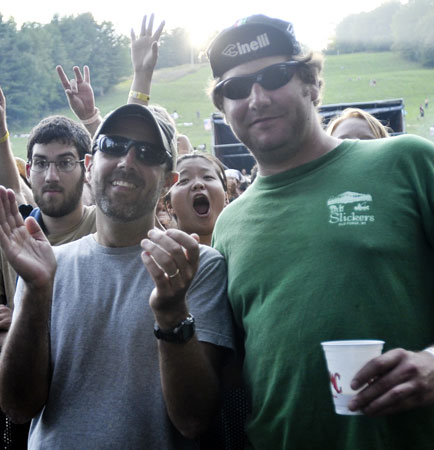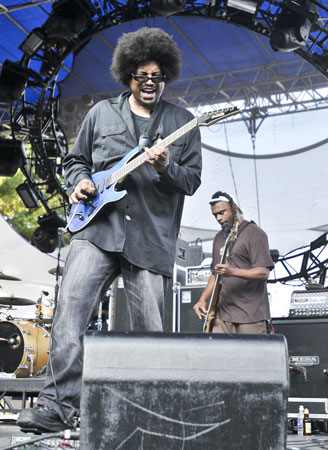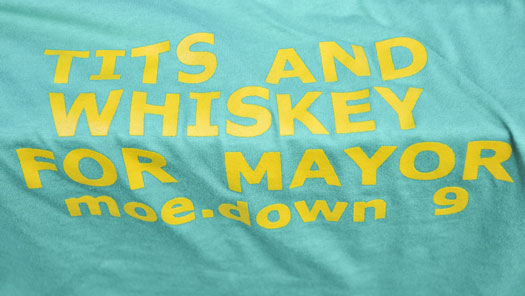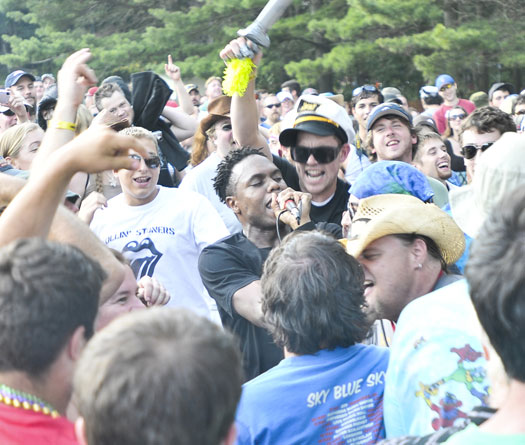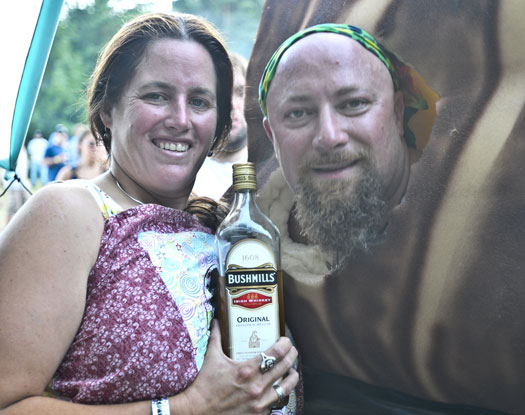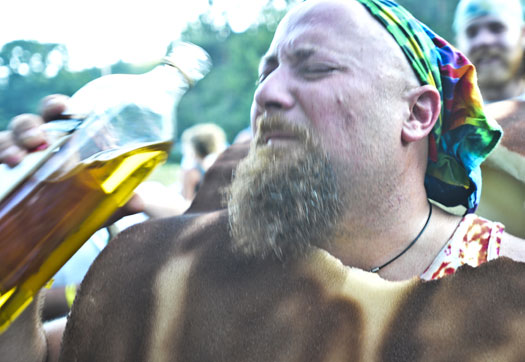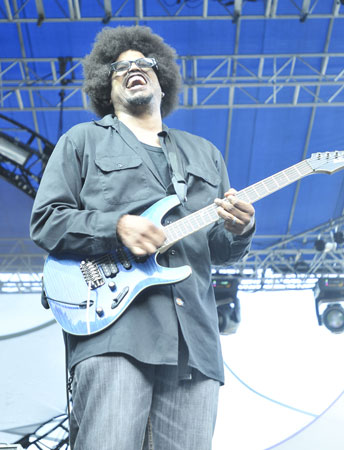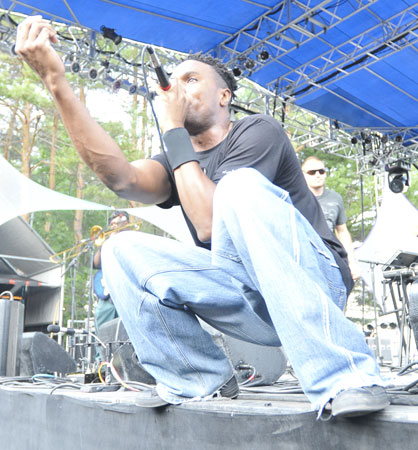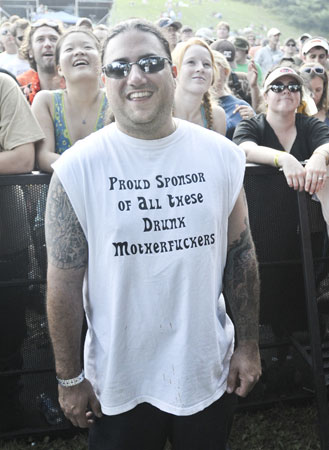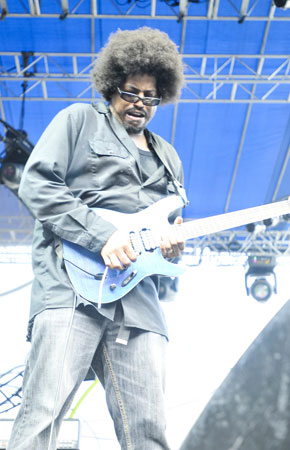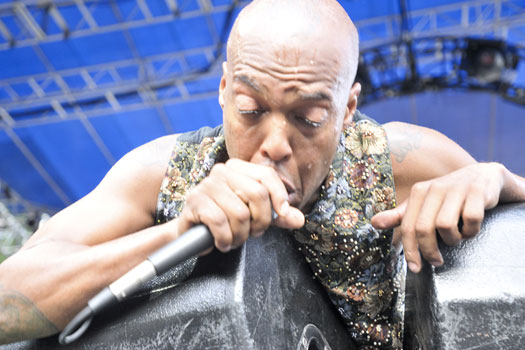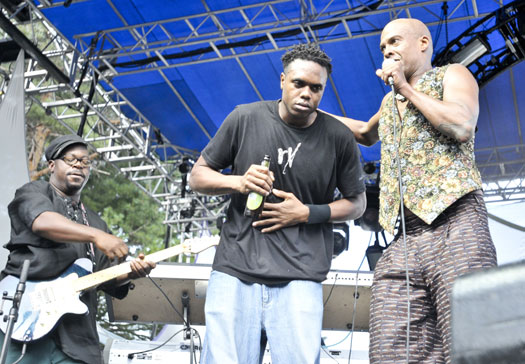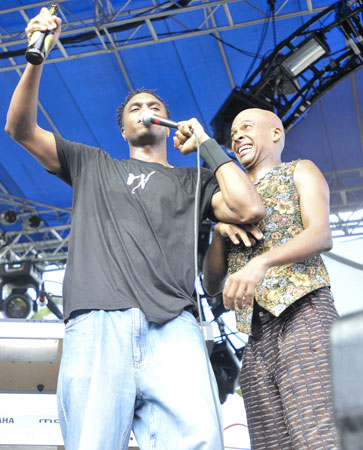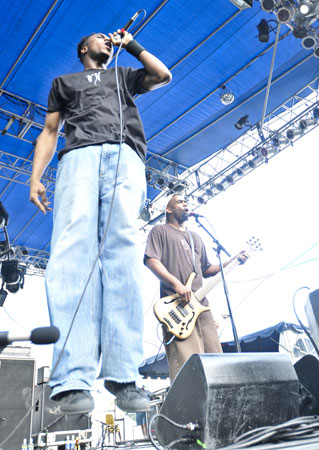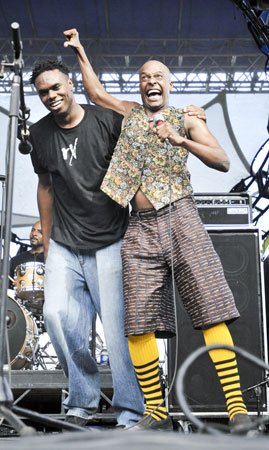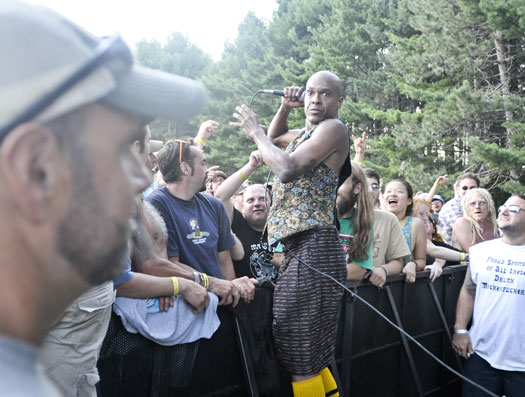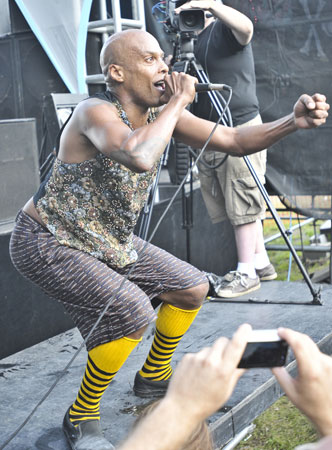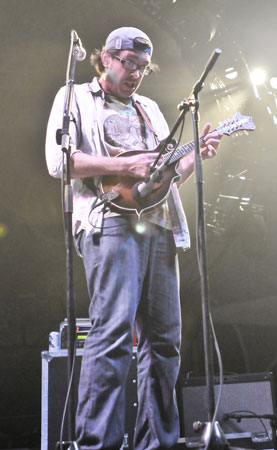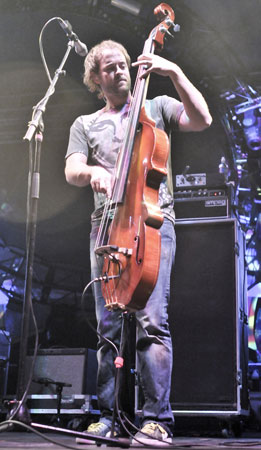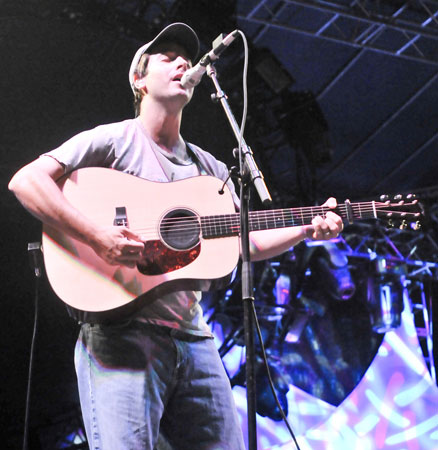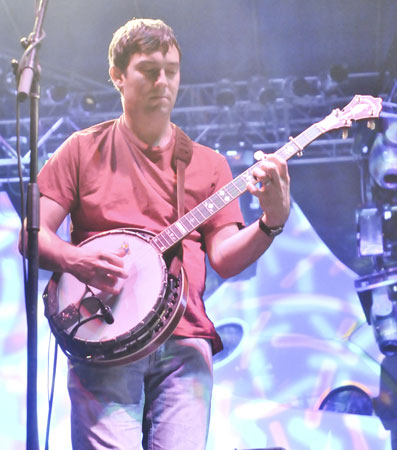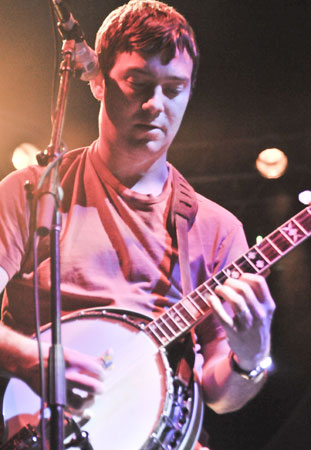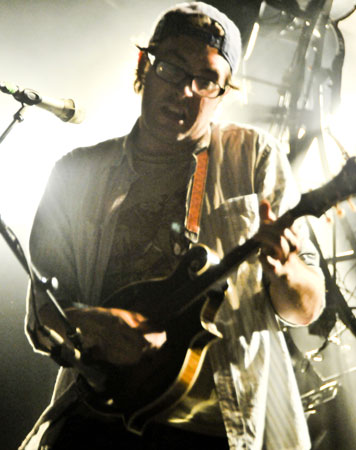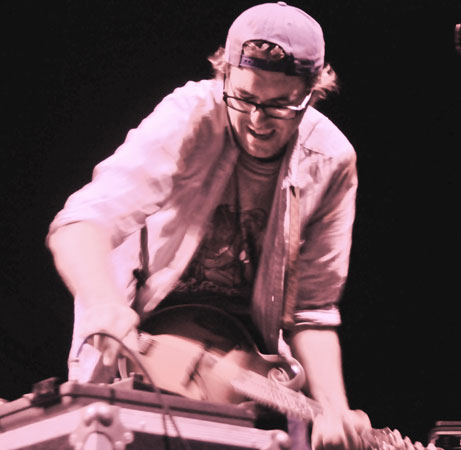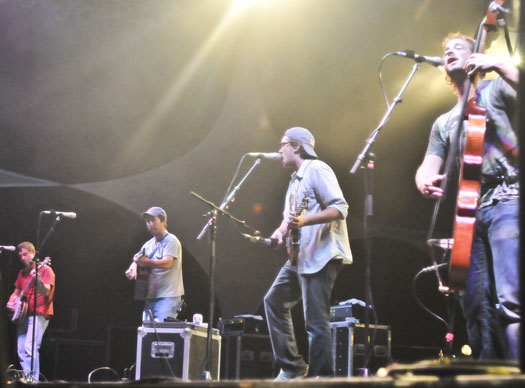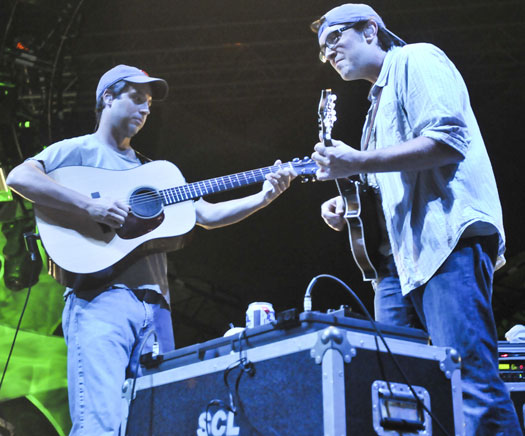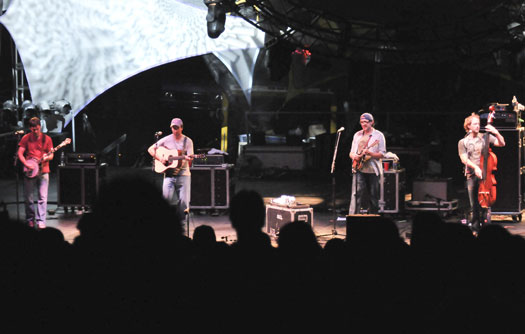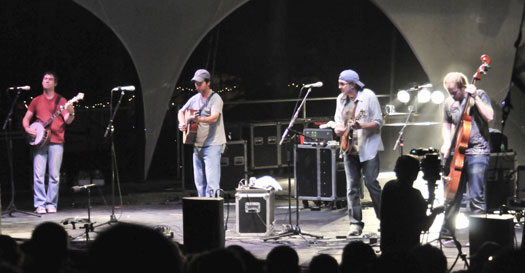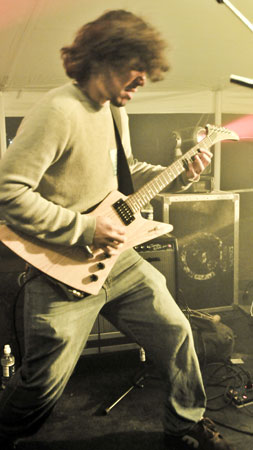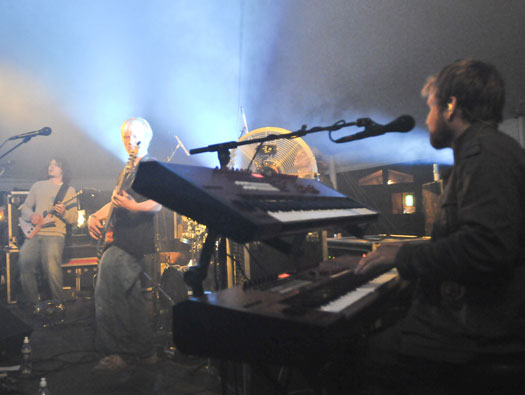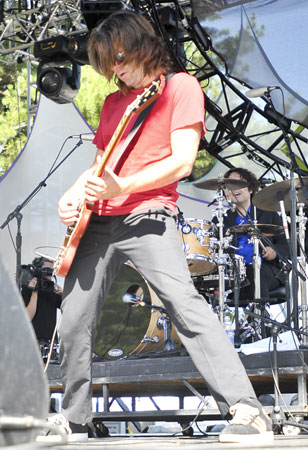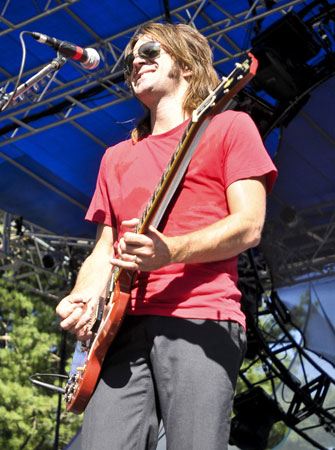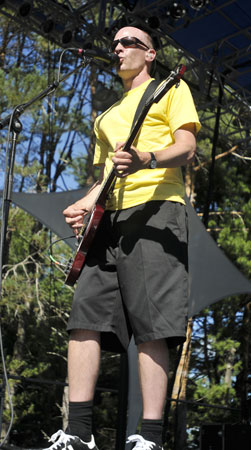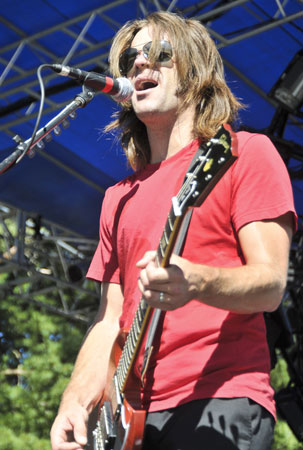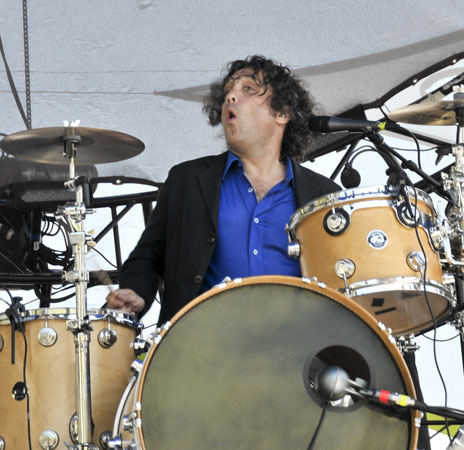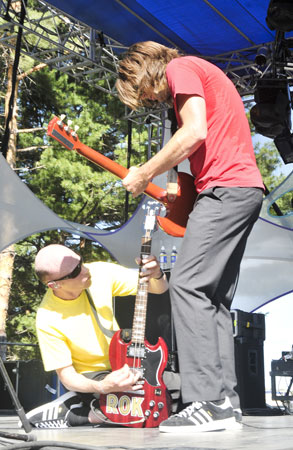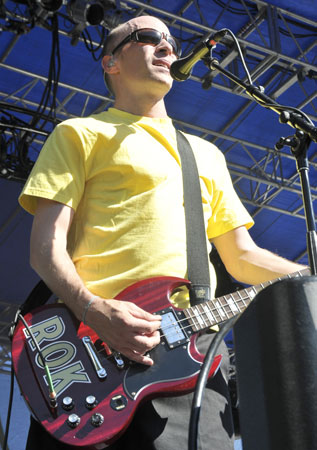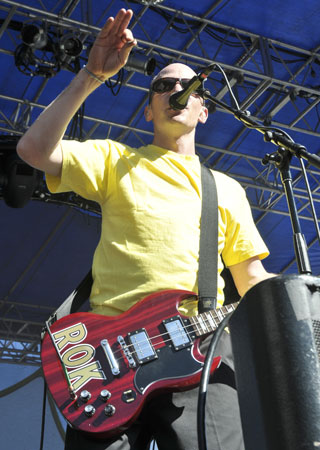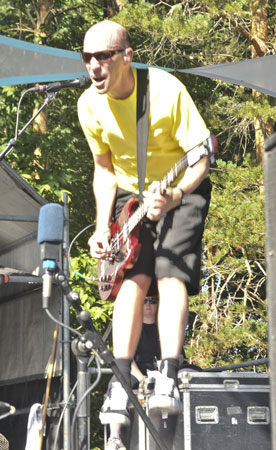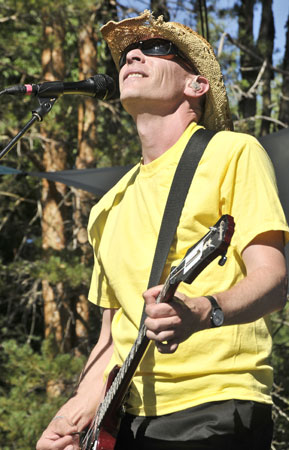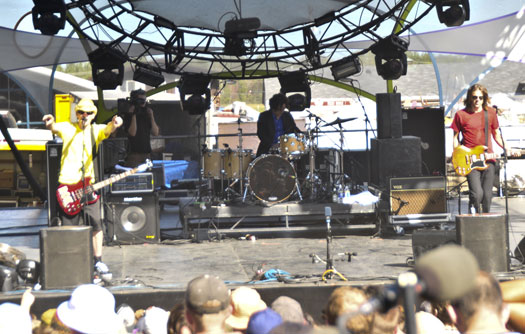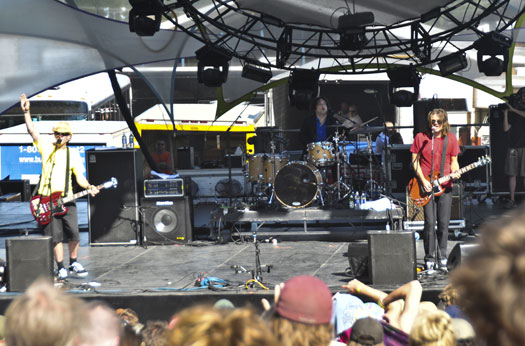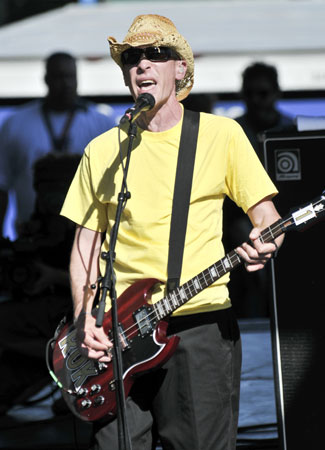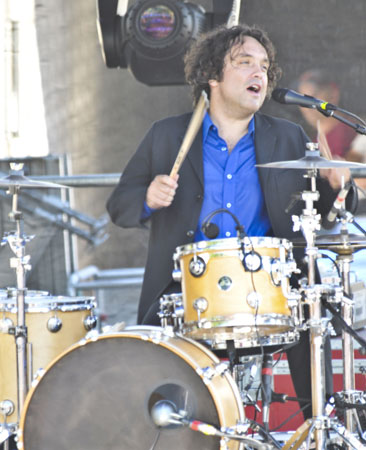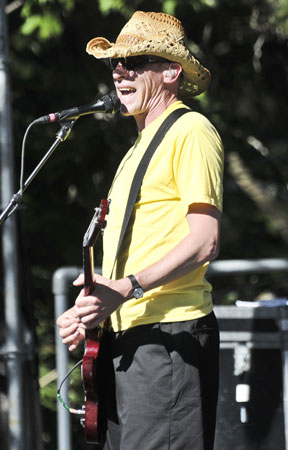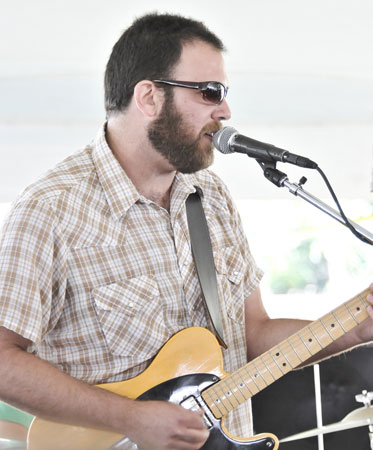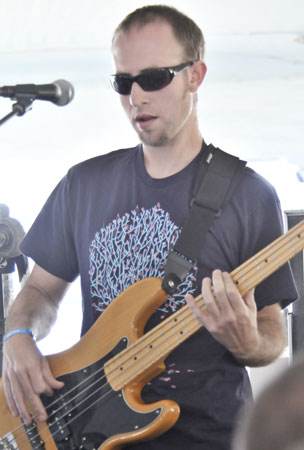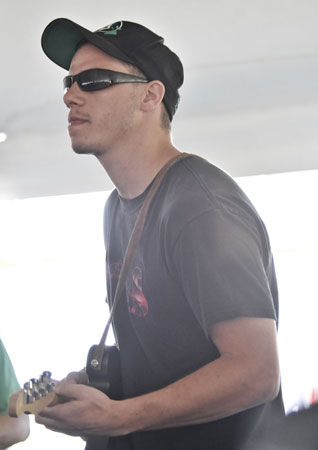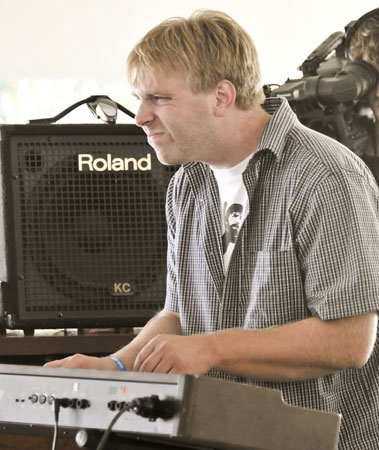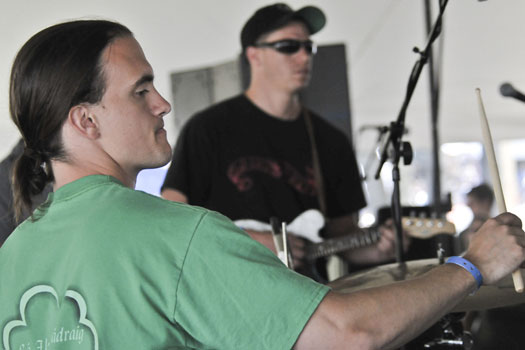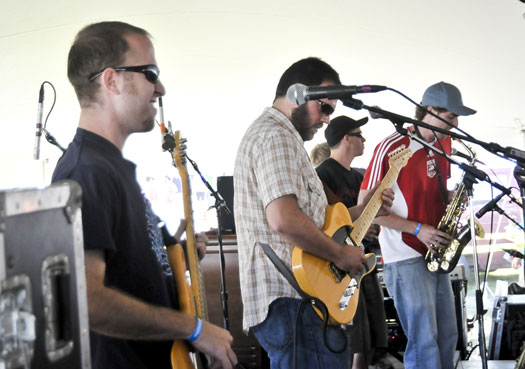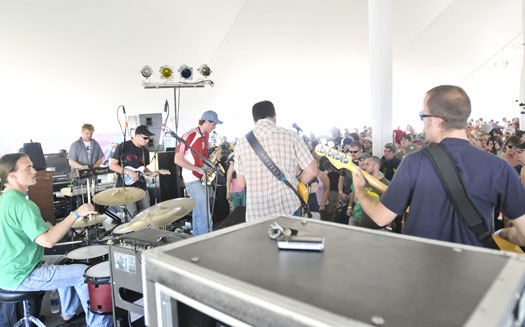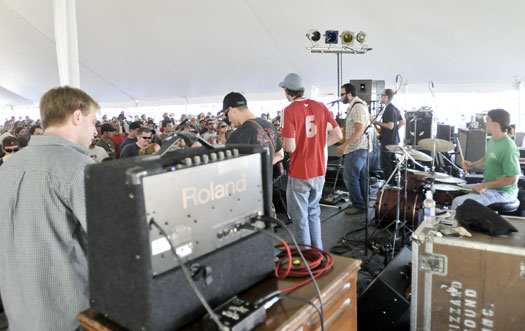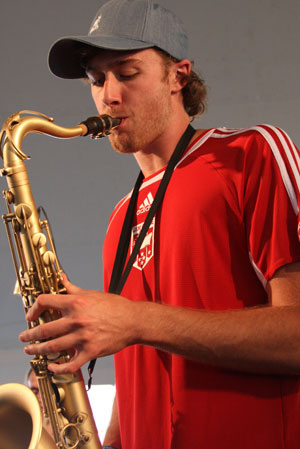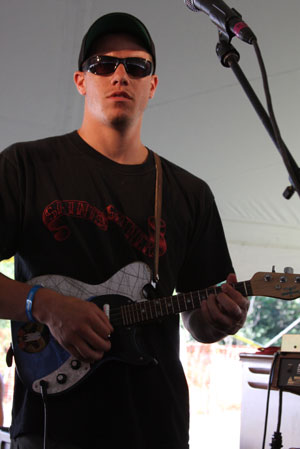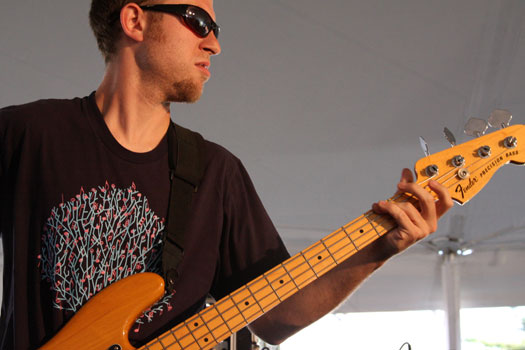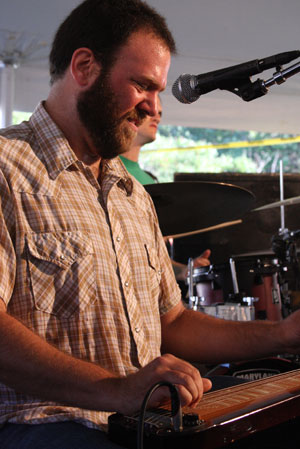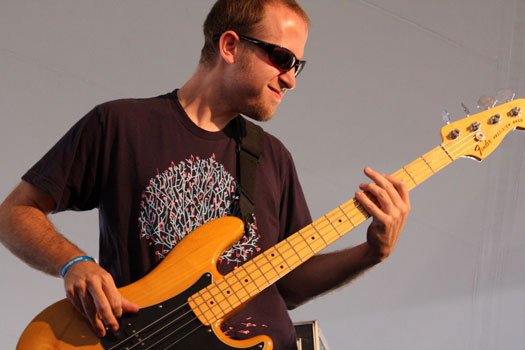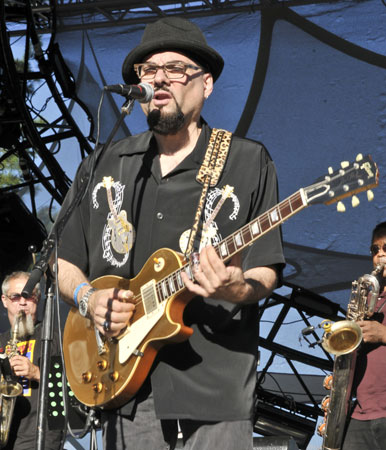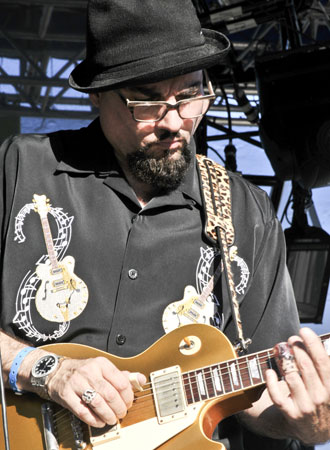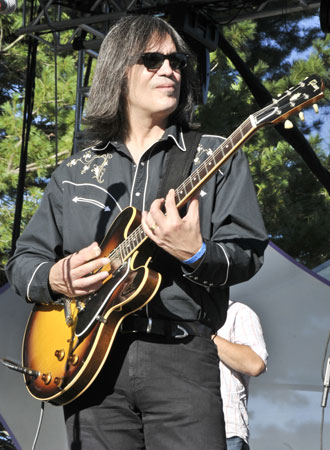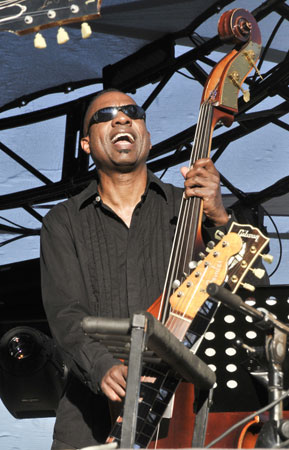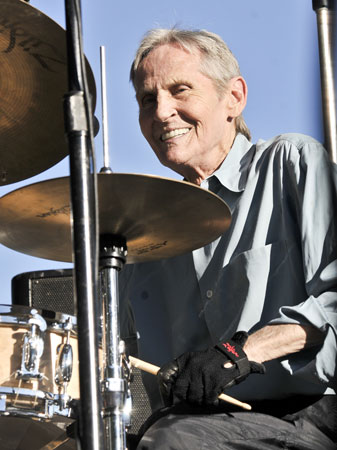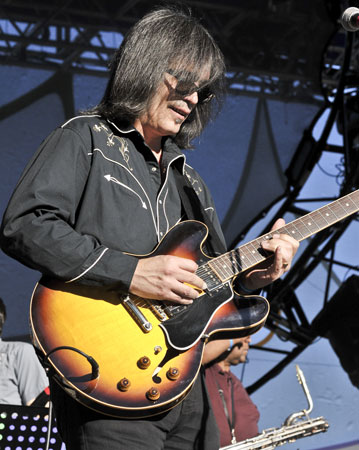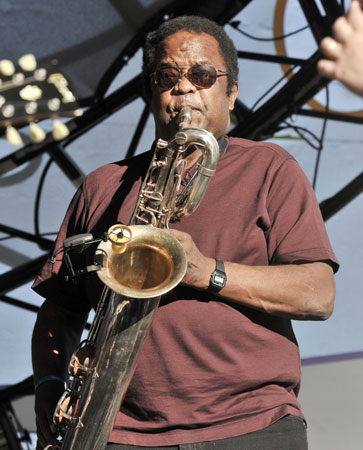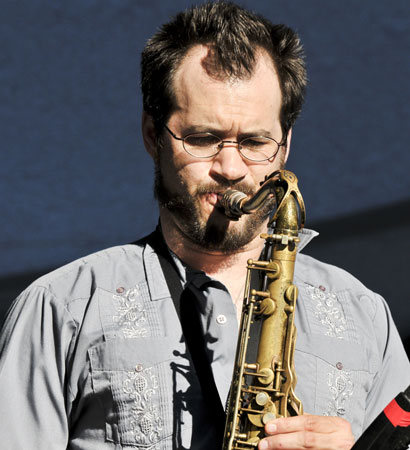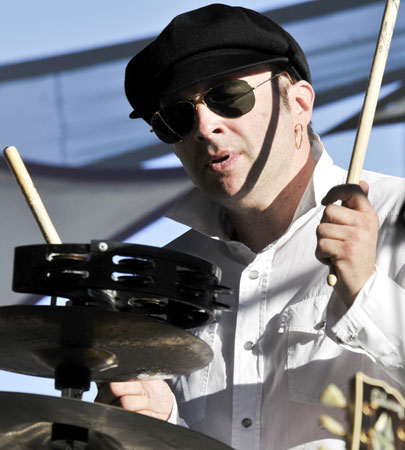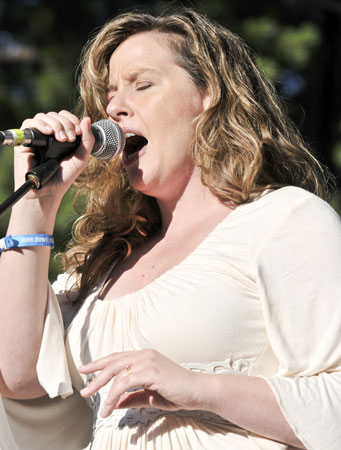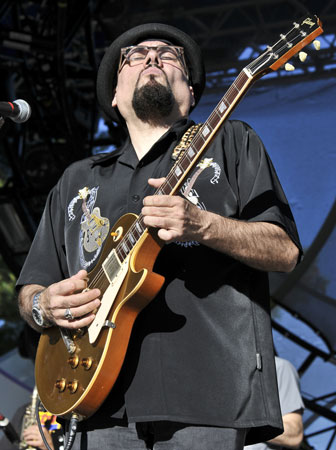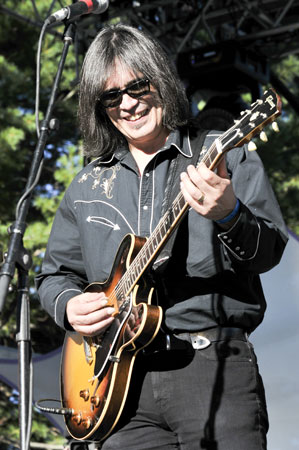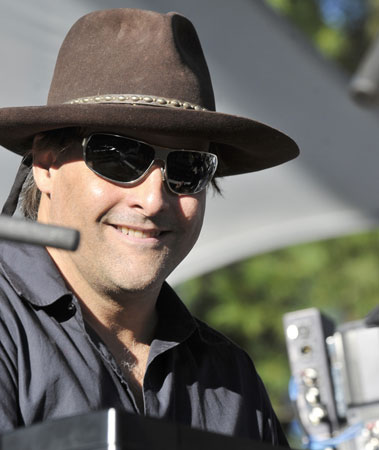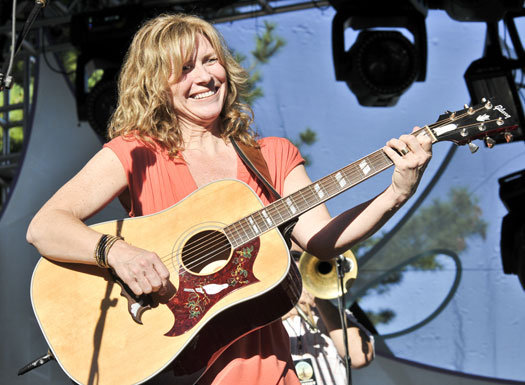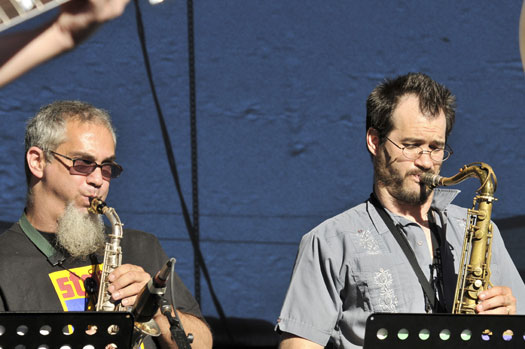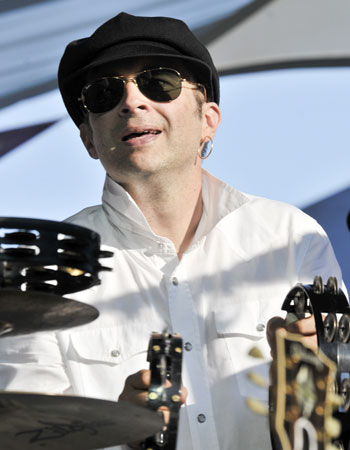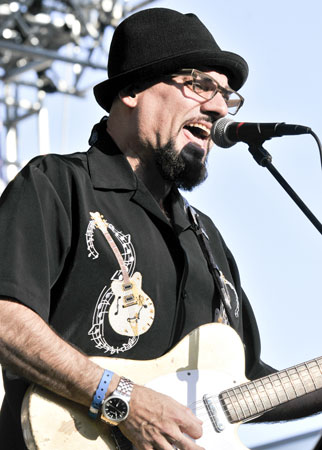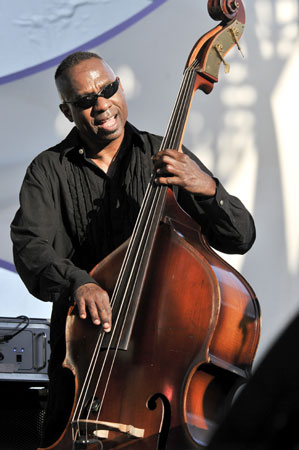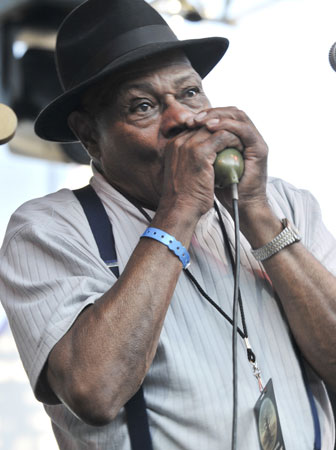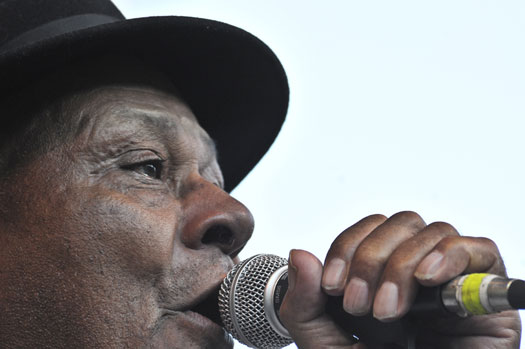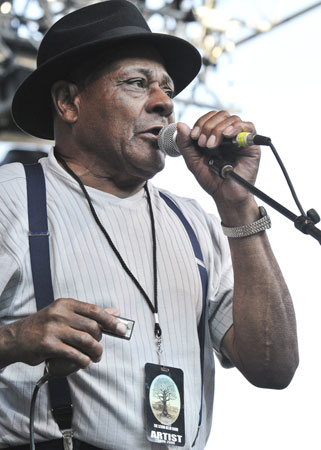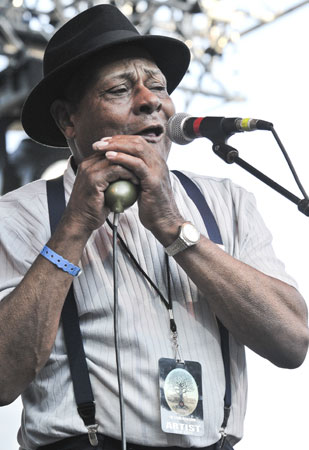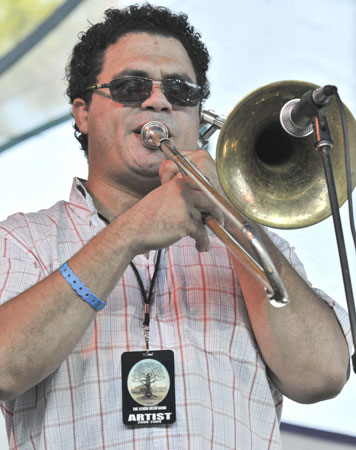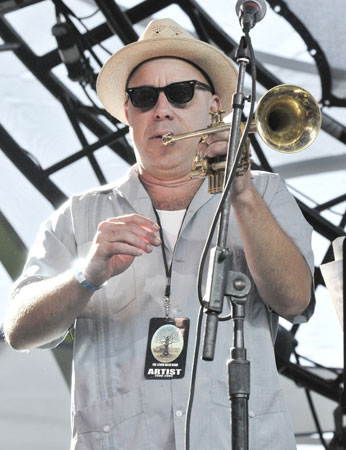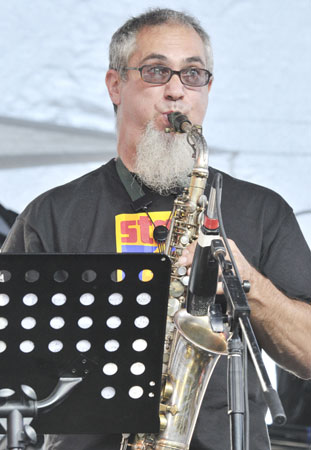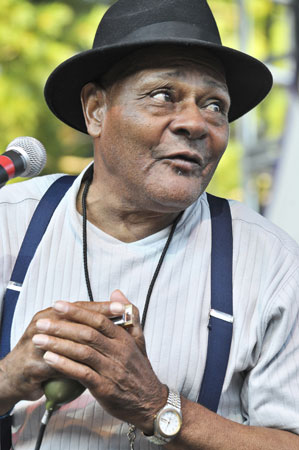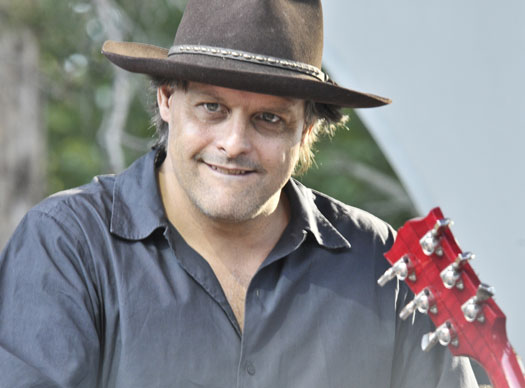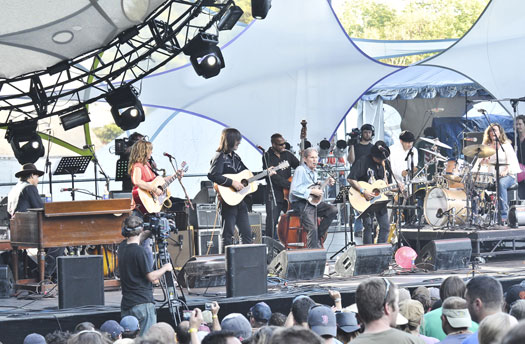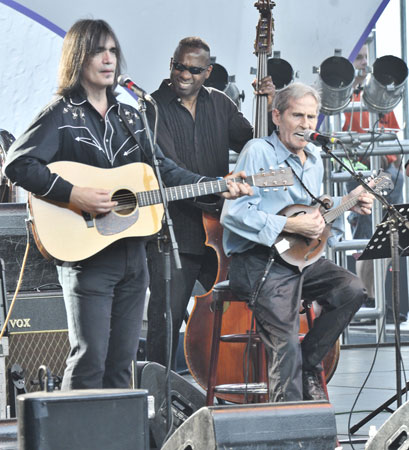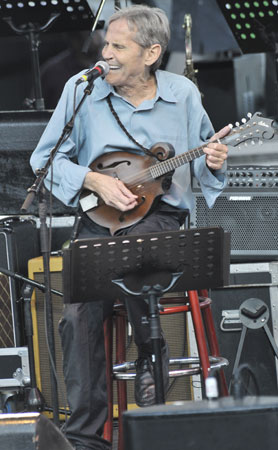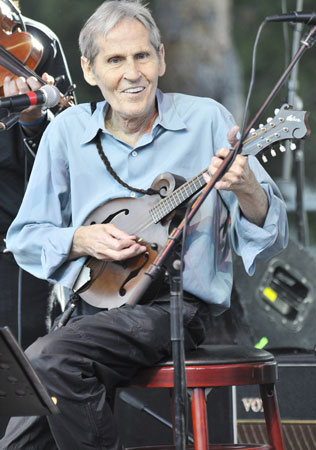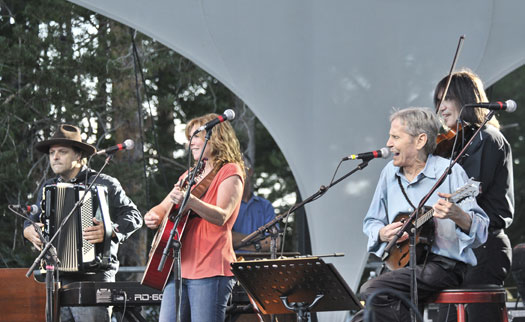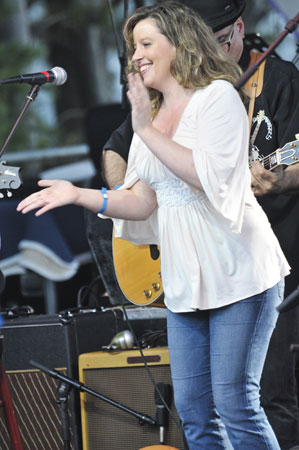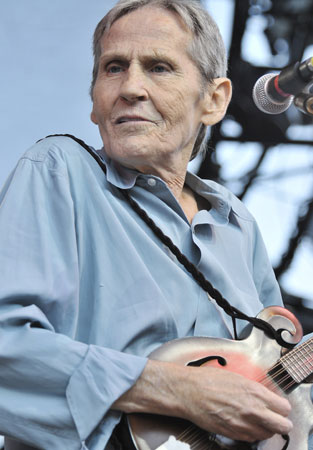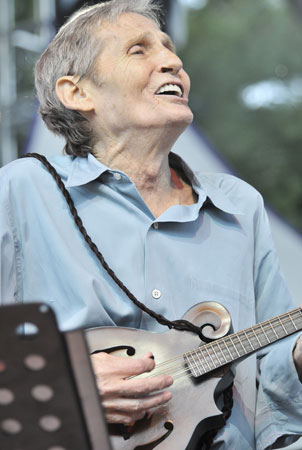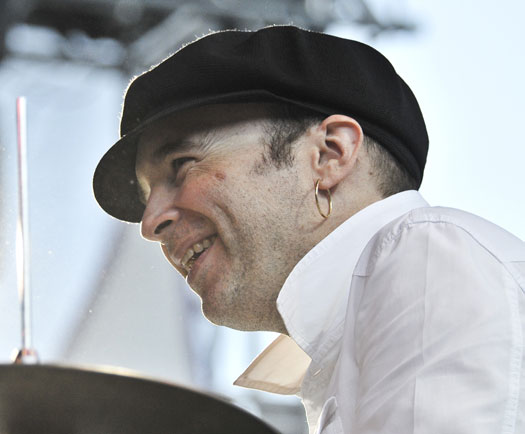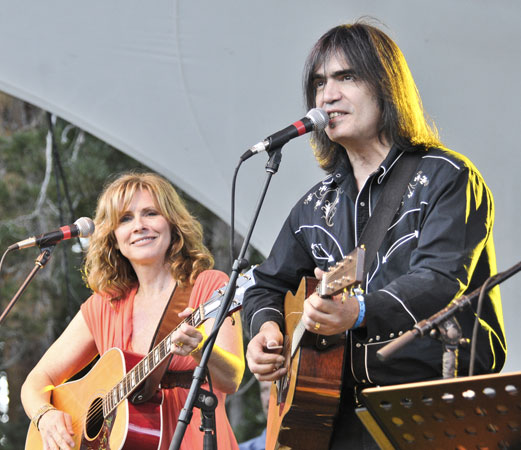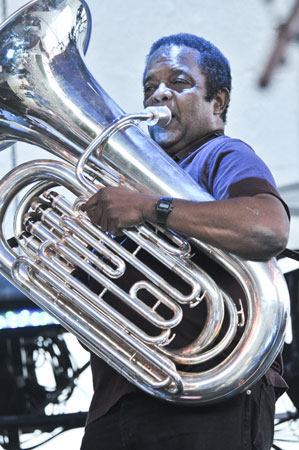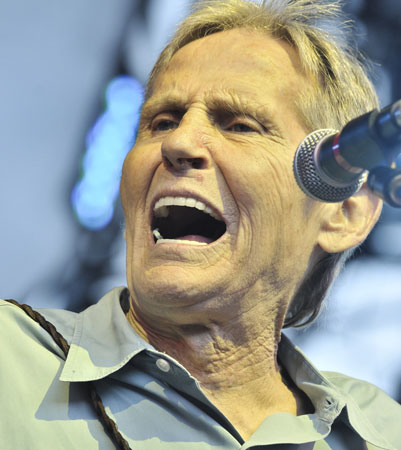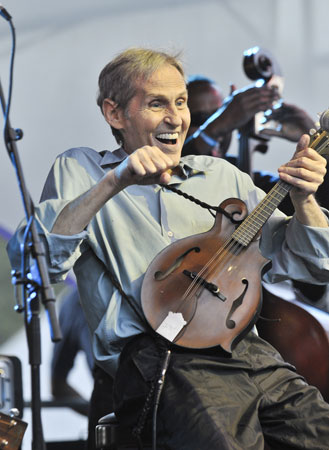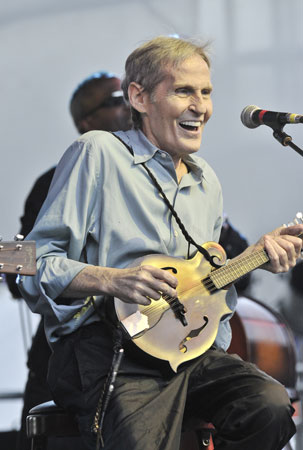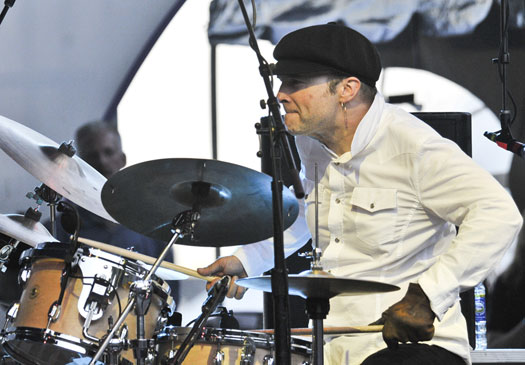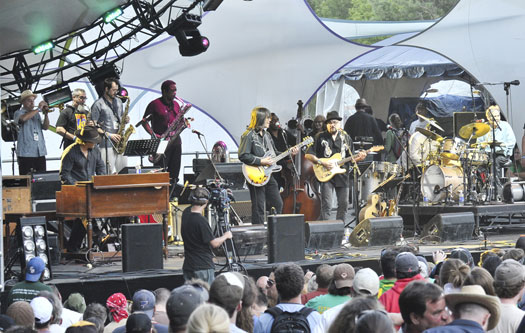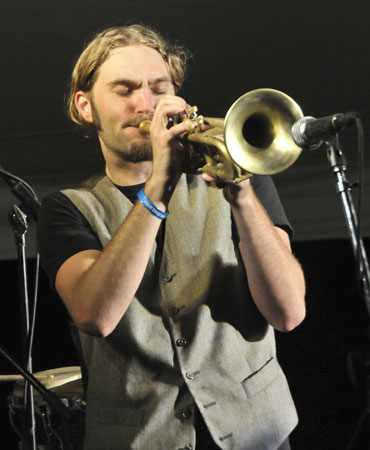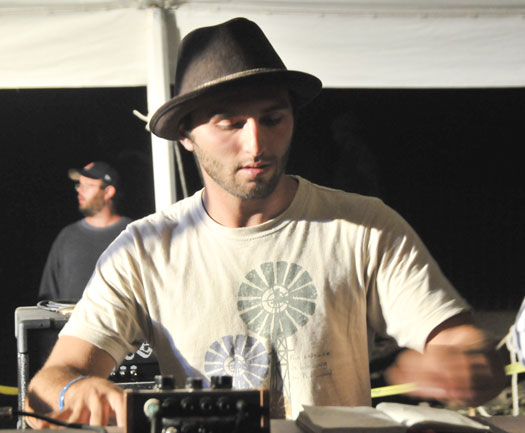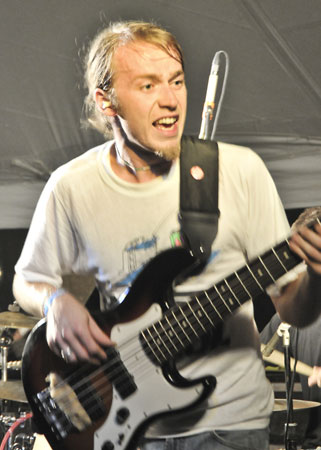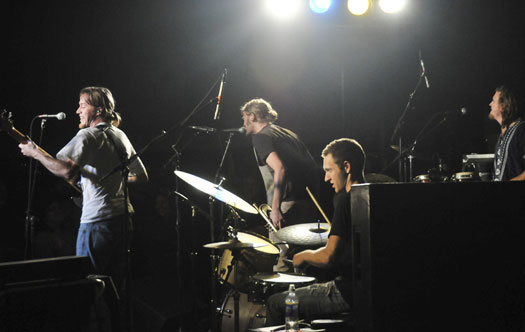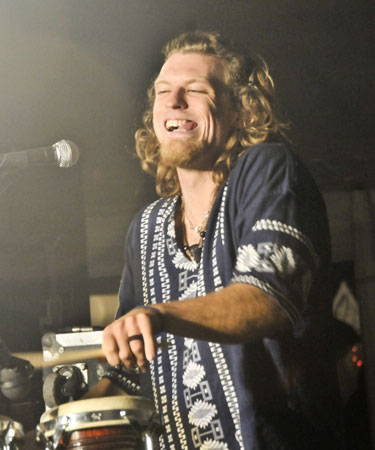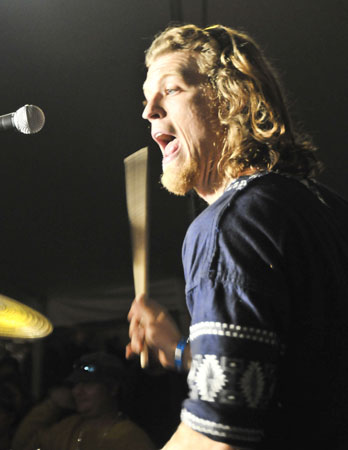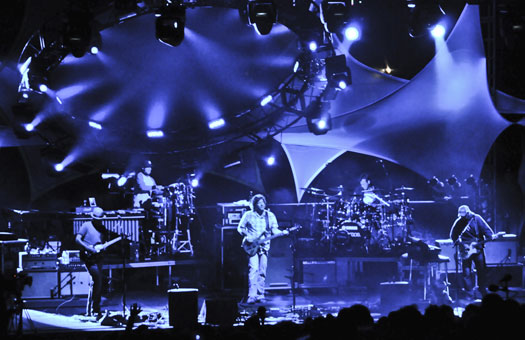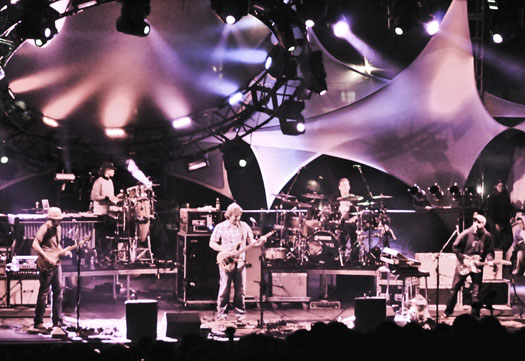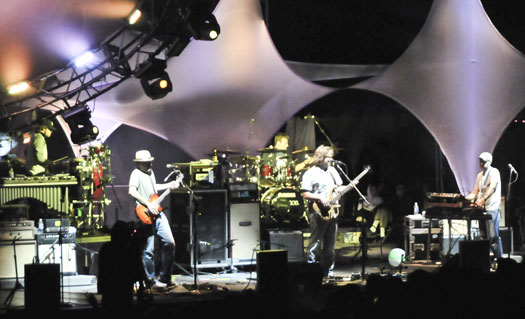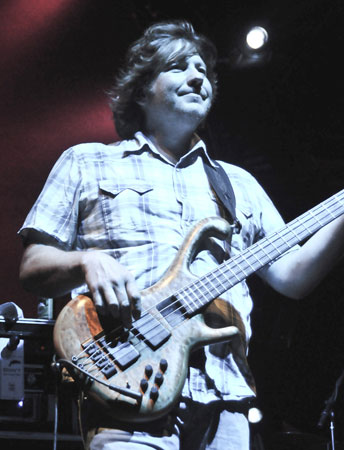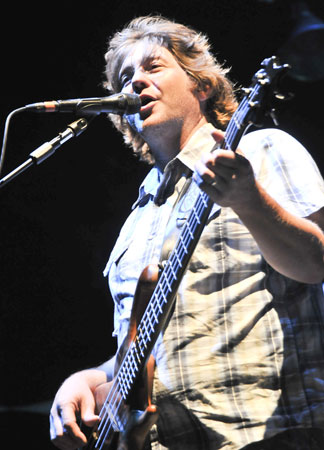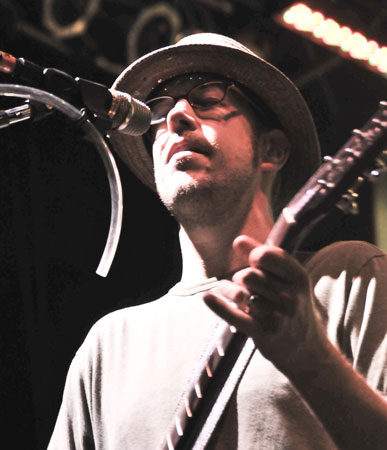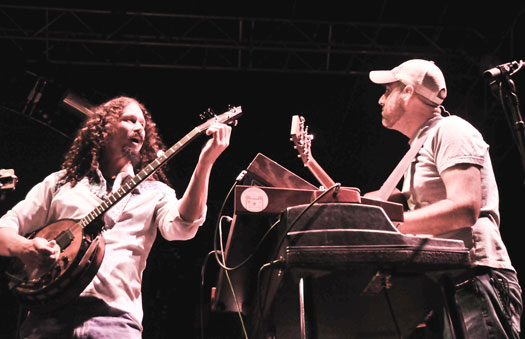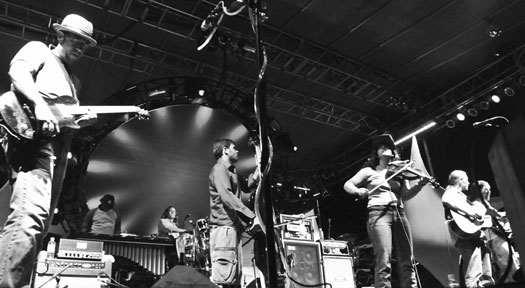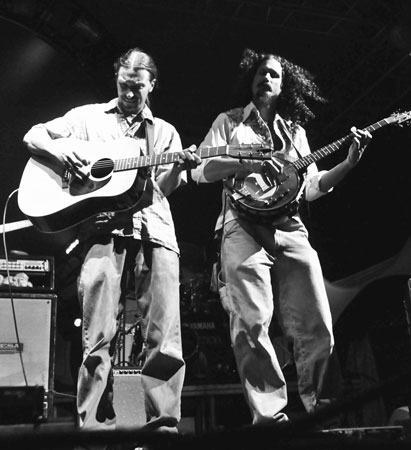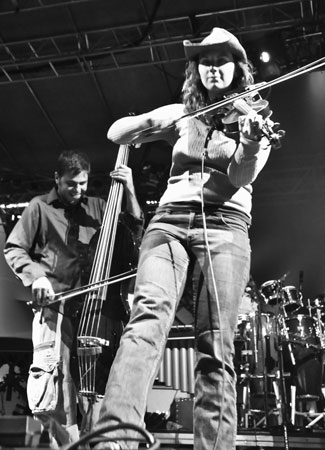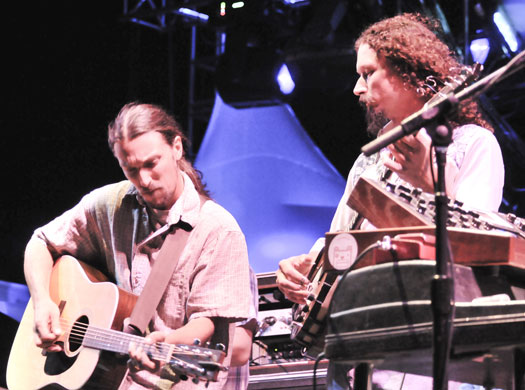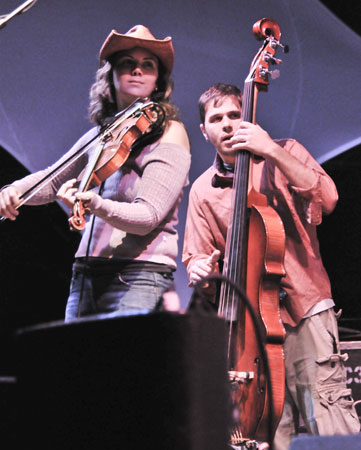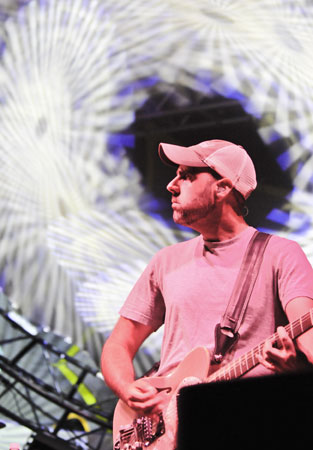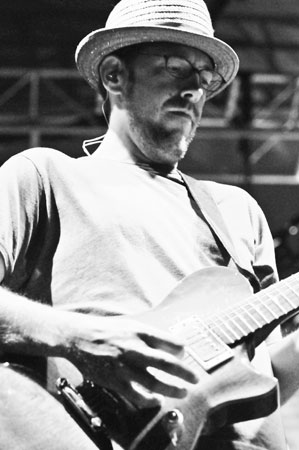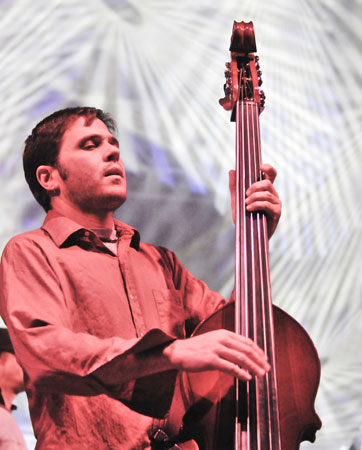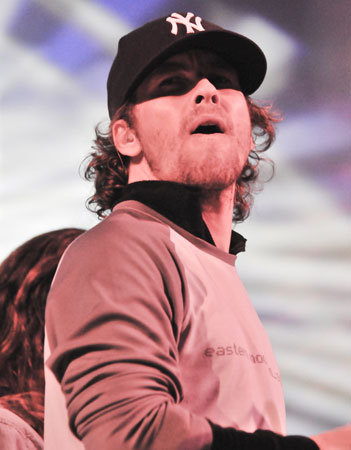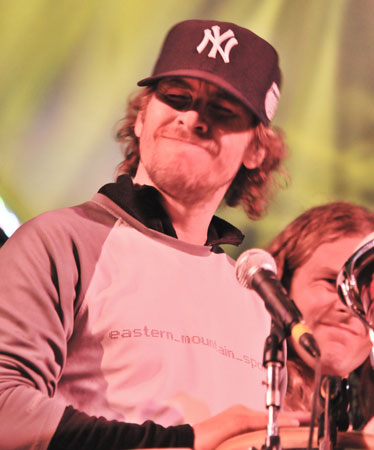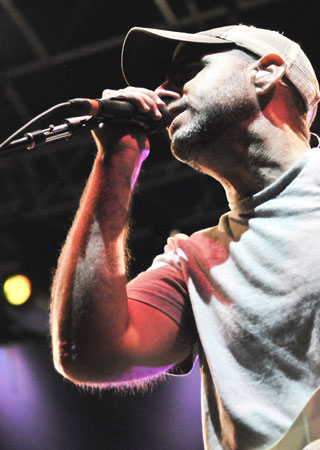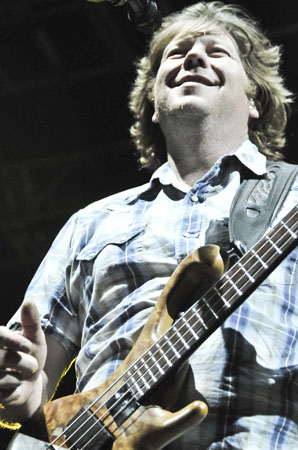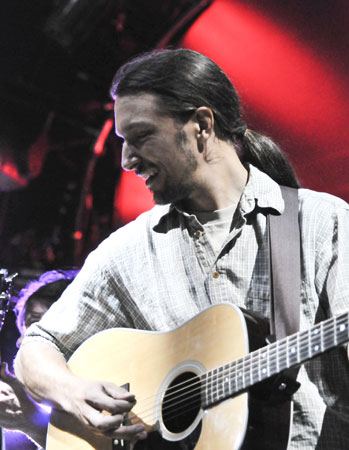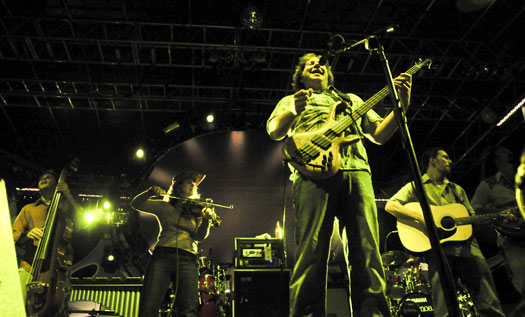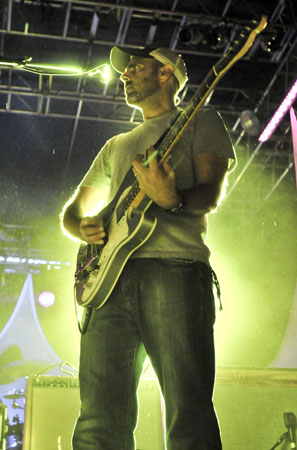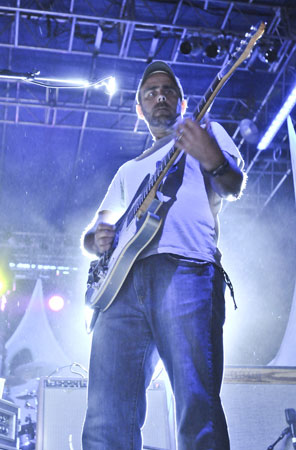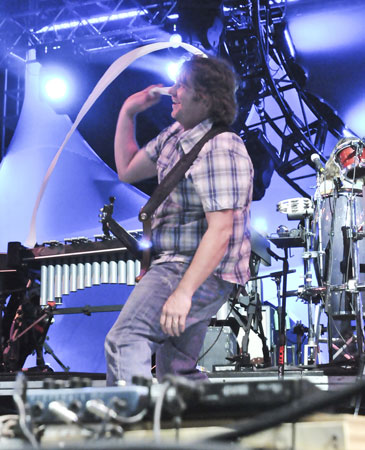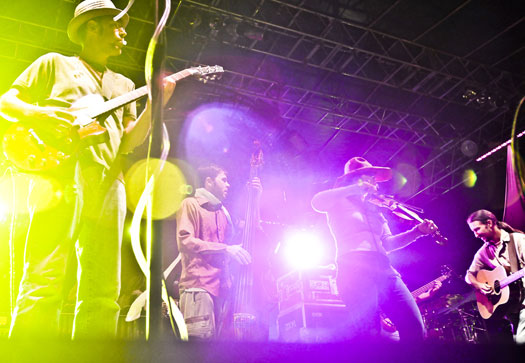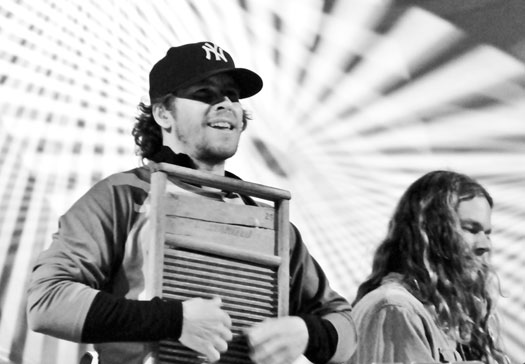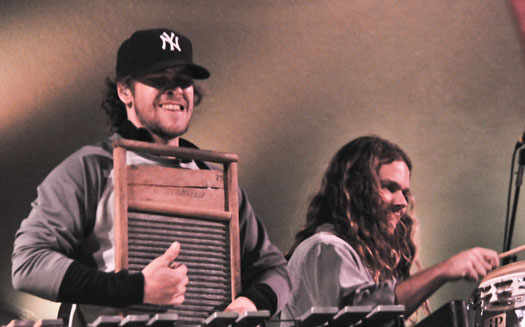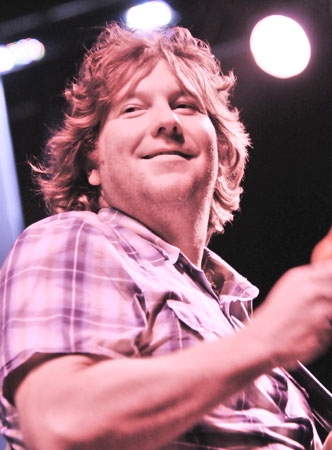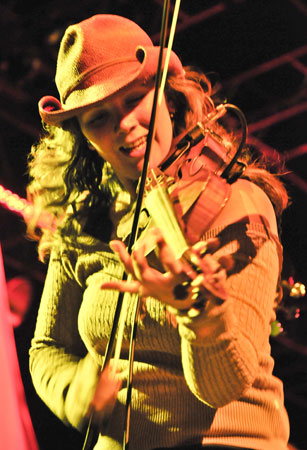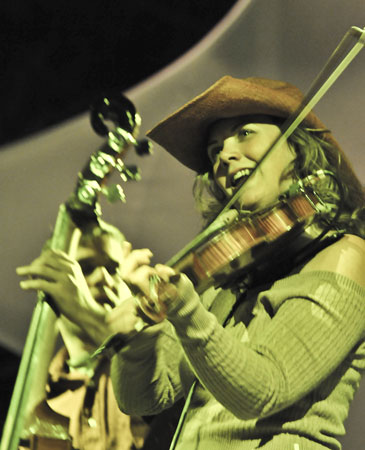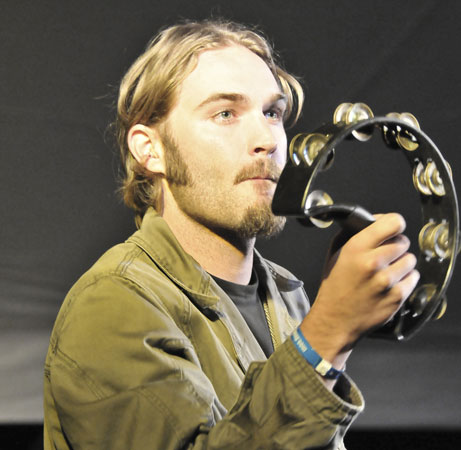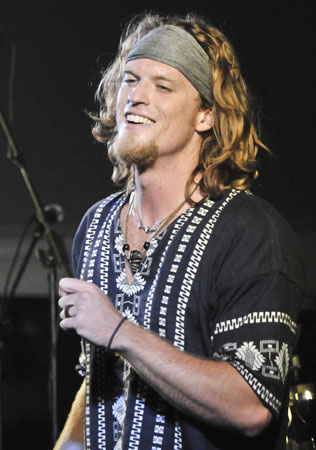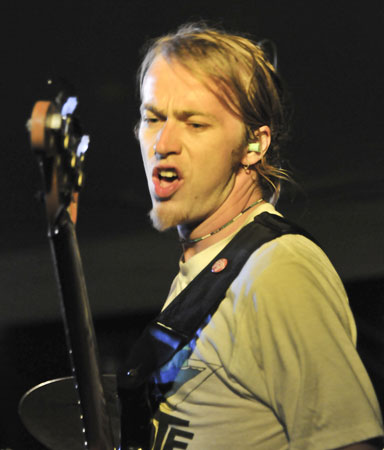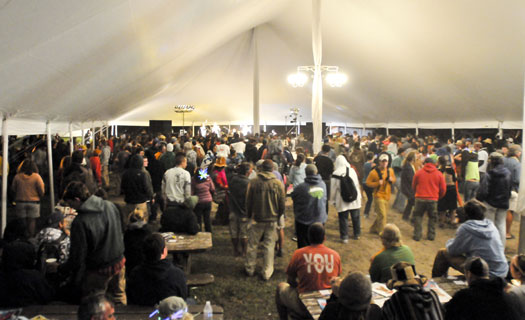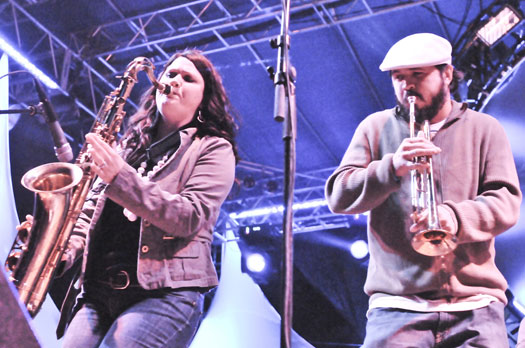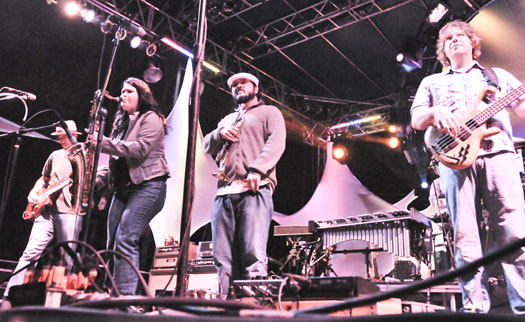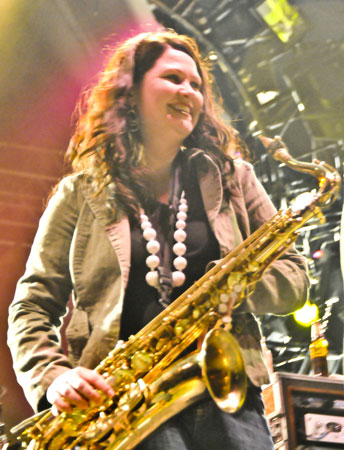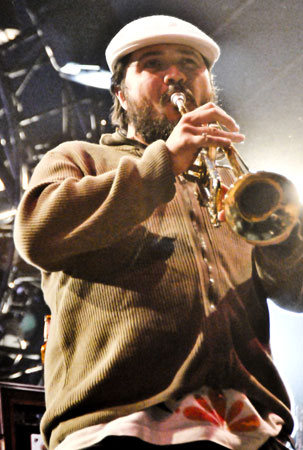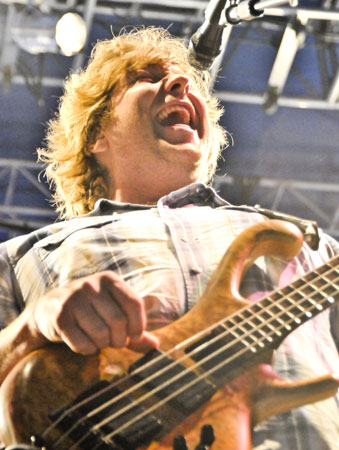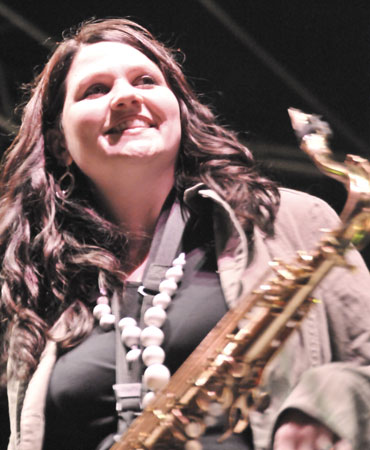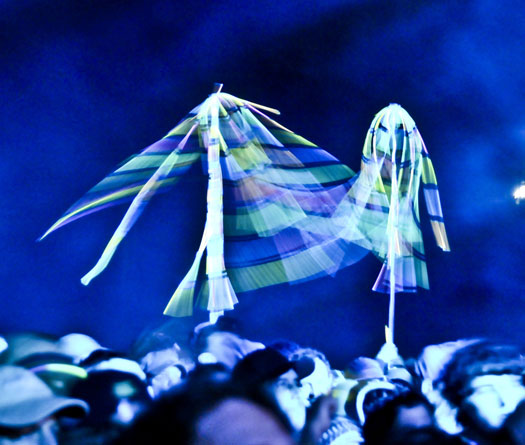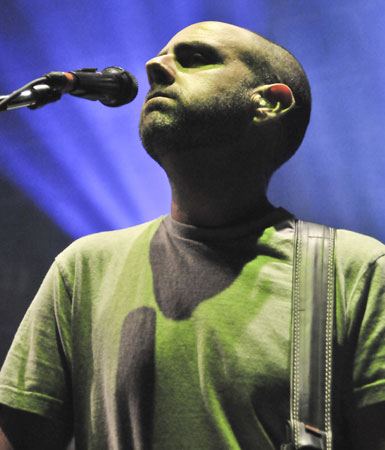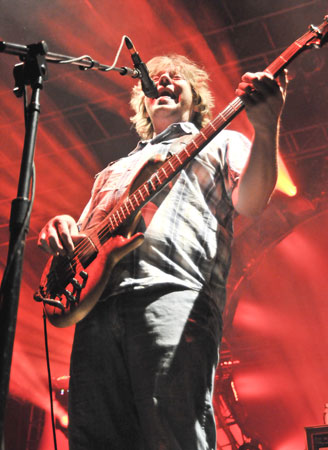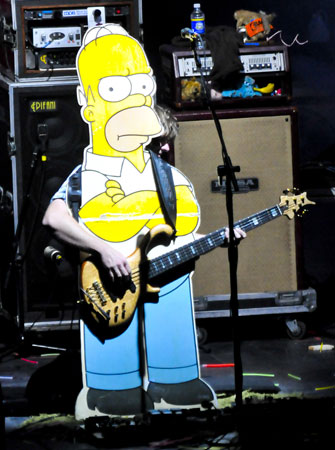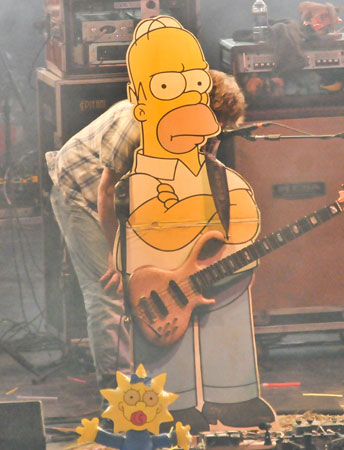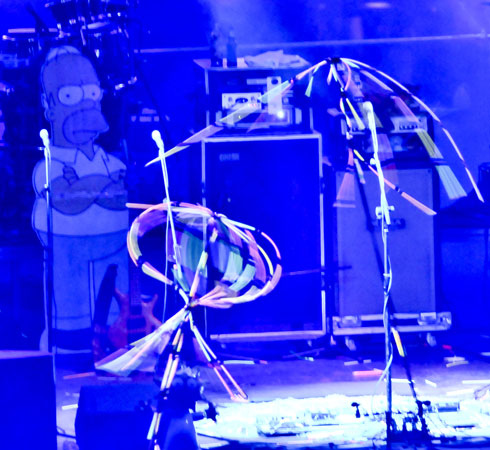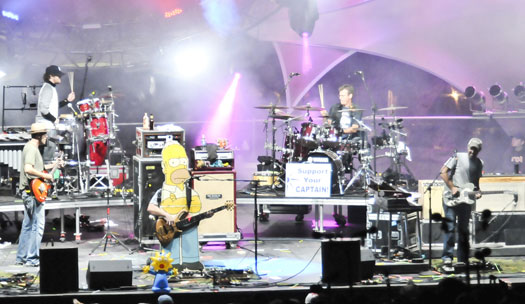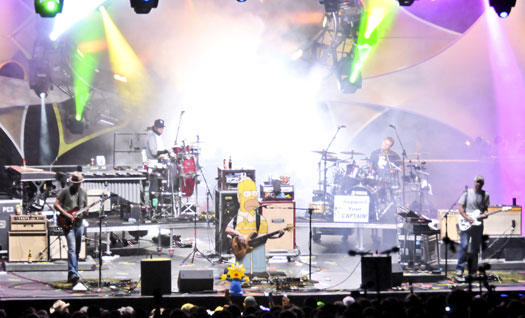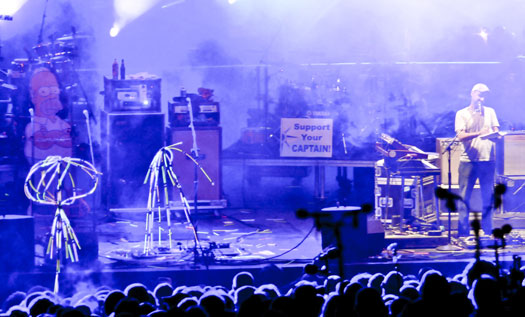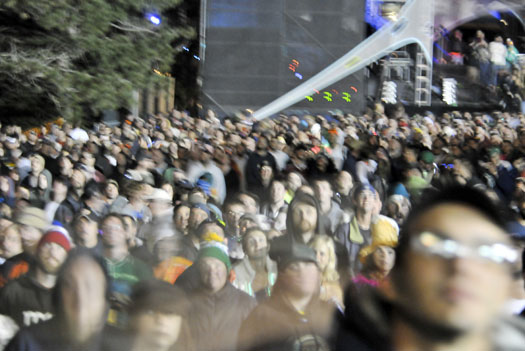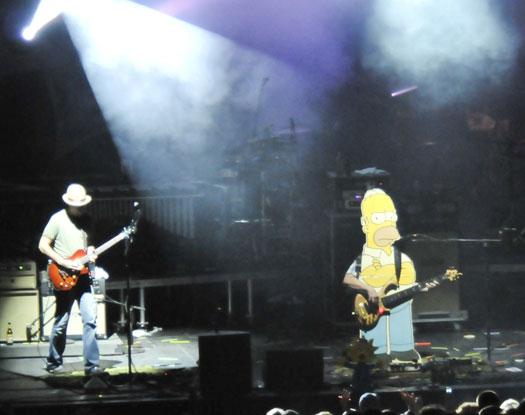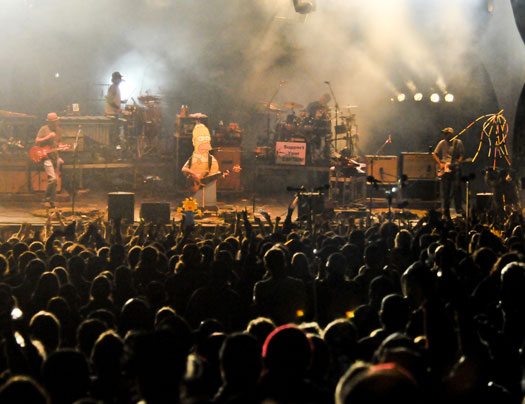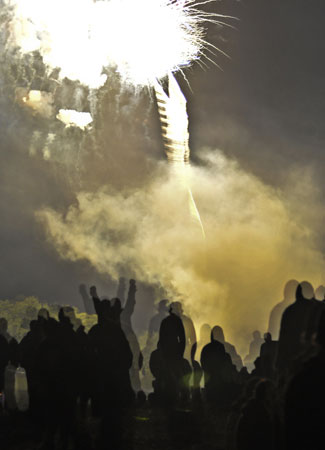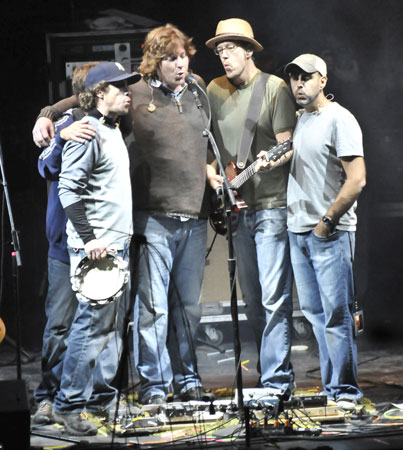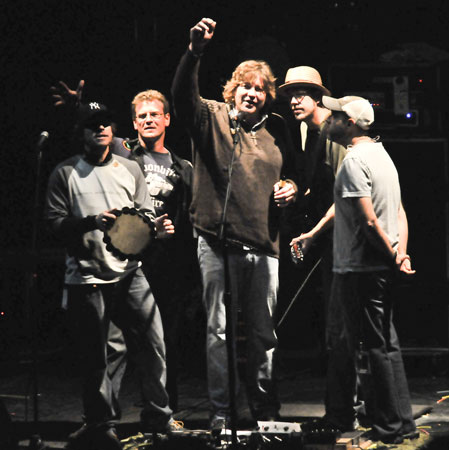 And then it was time to elect the new Mayor of moe.ville…

Despite strong campaigning by Bacon' and the closest race since Beer Man was Al Gore'd in 2002 by Flute Girl' it fell short to Tits & Whiskey. Longtime moe.ron MarcyD' a former mayoral candidate who came close a couple years back' dropped her political aspirations to be in the spotlight and became the campaign spokeswoman for Tits & Whiskey. They ran a hell of campaign' letting the actions and credentials of the candidate speak for itself (the spokesthingy for Bacon even approved). What did we learn? Yes' keep throwing shit at the wall and something is bound to stick.
Last year I wrote about the experience saying' "I left feeling the same way I feel every year: elated from how much fun I had and inspired by the incredible experience listening to music all weekend. I can't imagine being anywhere else Labor Day weekend than at moe.down." And to no surprise' that statement didn't change this year. But it was during moe.'s day set when all the kids in the moe. organization' decked out in costumes' came out onstage to sing and dance to "Captain America" that I started to reflect on this event differently. The experience hit me a little deeper from a different angle. I admit it -- I even got a little teary seeing the thrill the kids were having' and the smiles on the band members' faces watching them. A lot of the kids weren't even born when the first moe.down took place. A lot of life has happened since then' and the world has changed a lot. And it's pretty amazing to come back every year to this weekend sanctuary with thousands of others' an event that just wouldn't be possible if it wasn't hosted by a band that keeps it as real and as down to earth as anything else you'll find out there. Welcome home.
related articles
Shows: moe.
Shows: Yonder Mountain String Band
Shows: Catskill Chill 2014
Shows: moe.down 15
Shows: moe.
More on:
moe.
,
American Babies
,
U-Melt
,
Abigail Washburn and Sparrow Quartet
,
Béla Fleck
,
Benevento-Russo Duo
,
The Brew
,
Yonder Mountain String Band
,
Presidents of the United States of America
,
The Macpodz
,
Fishbone
,
Lynch
,
Cornmeal
,
The Bridge
,
Levon Helm
,
The Presidents of the United States of America