Shows
moe.down 9
August 29-31, 2008
in Turin' NY
by Mike McKinley
|
photography by Andy Hill and Live Music Beth
September 11, 2008
page 1 of 2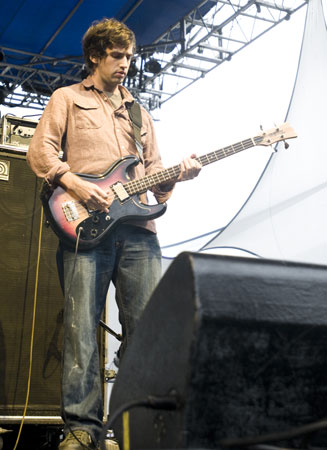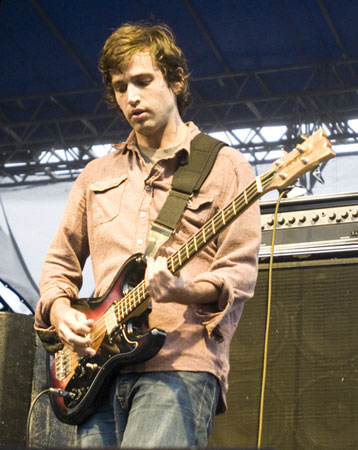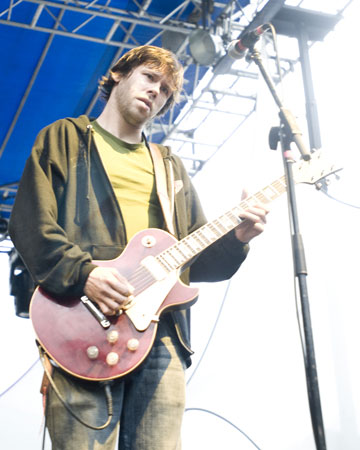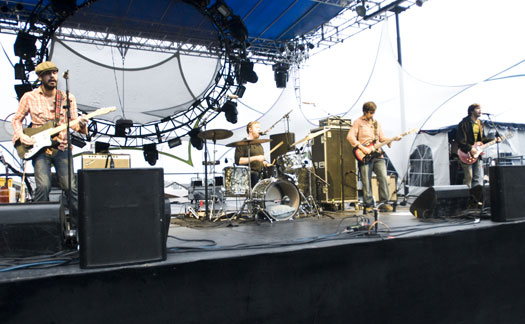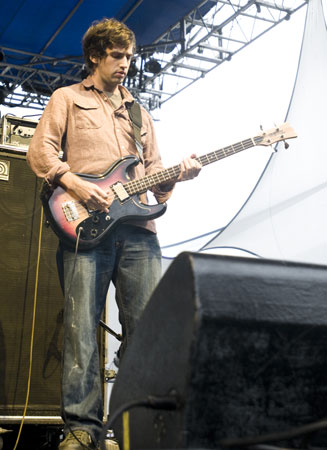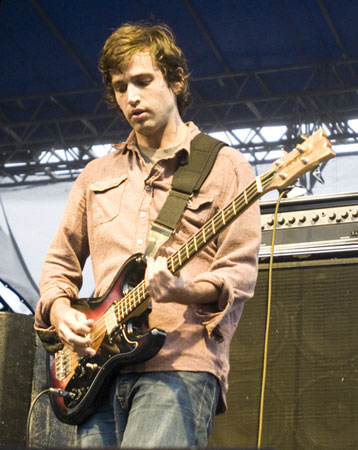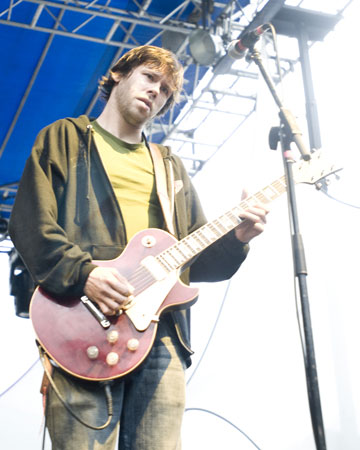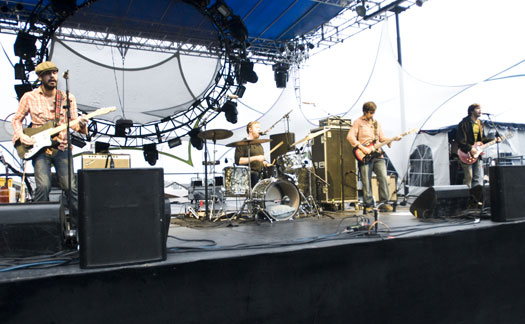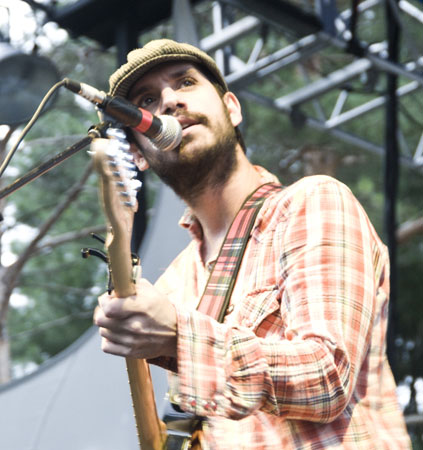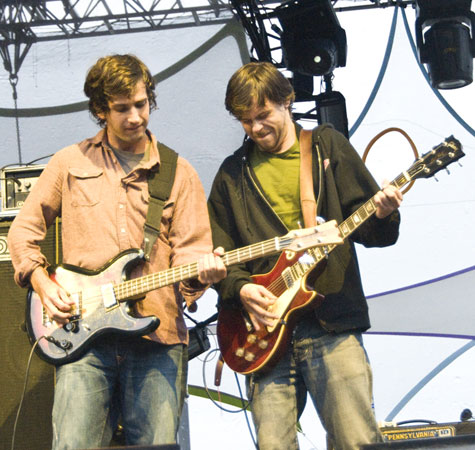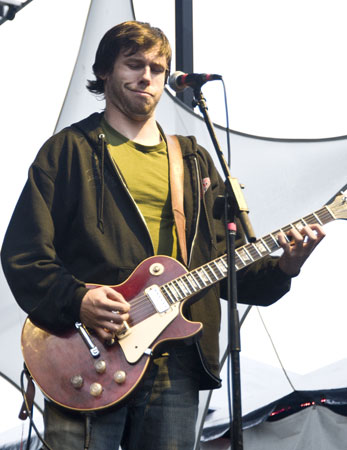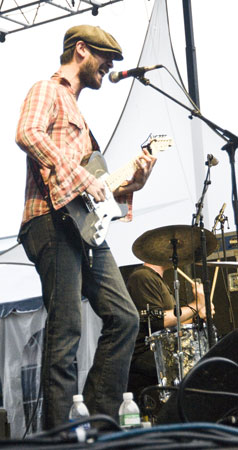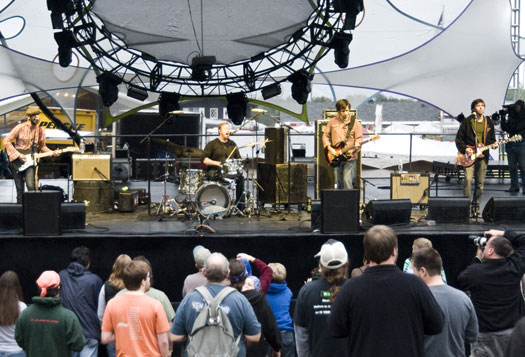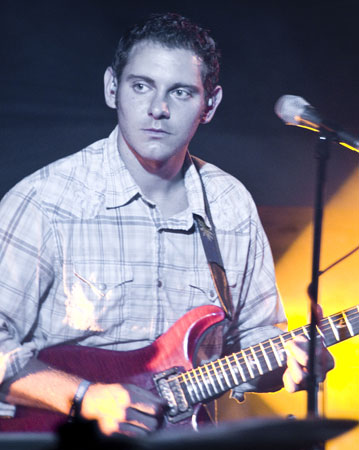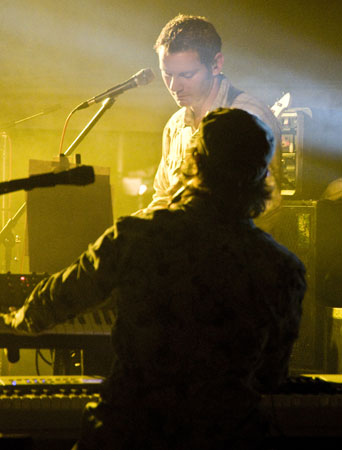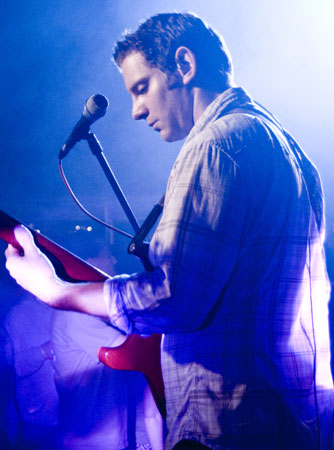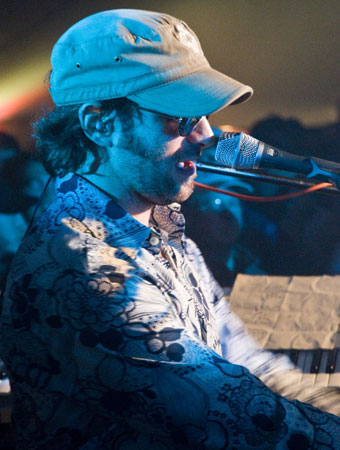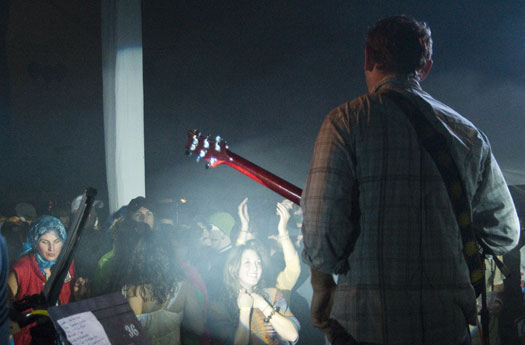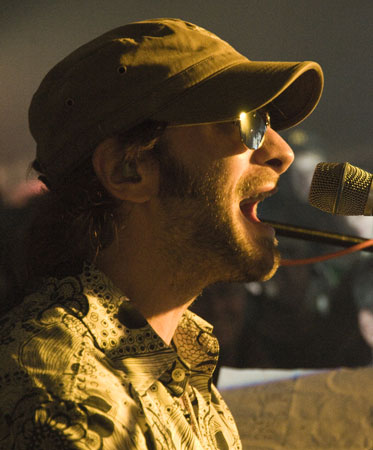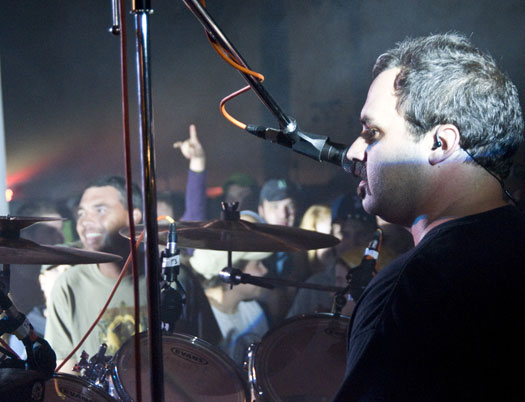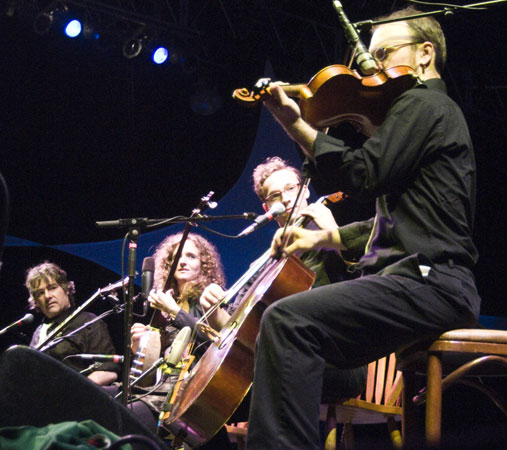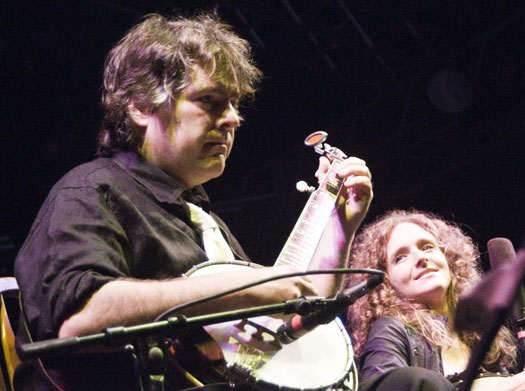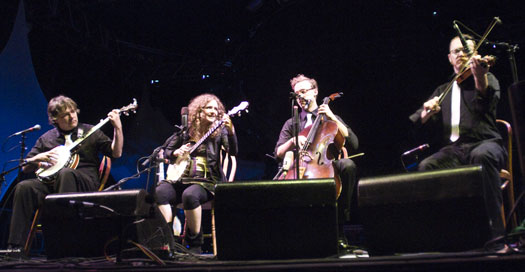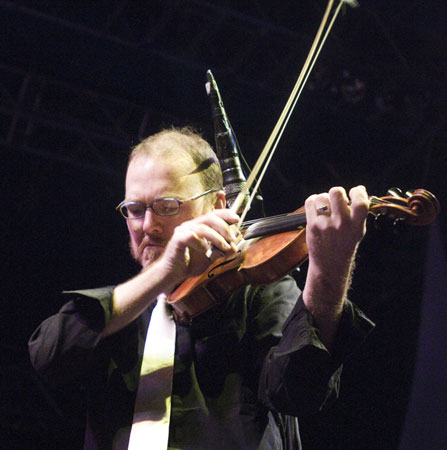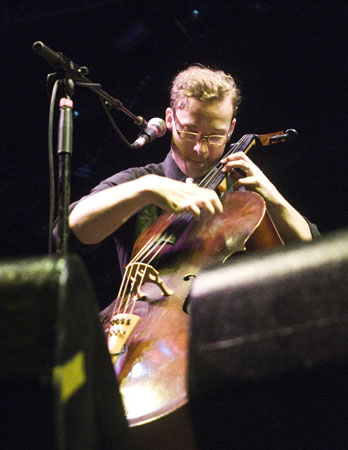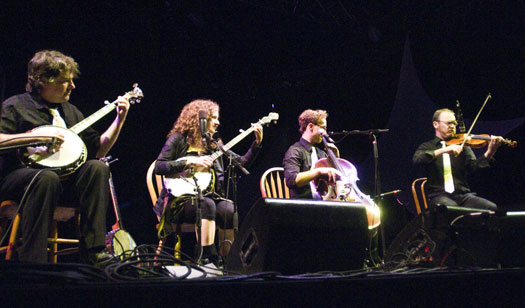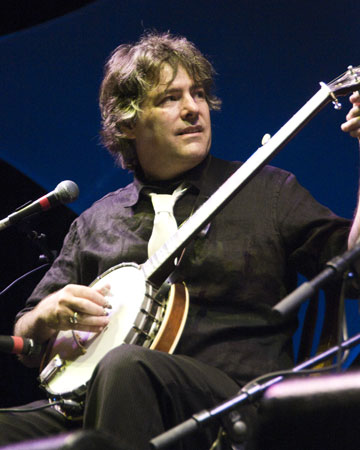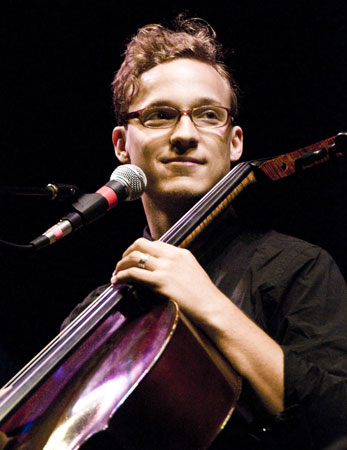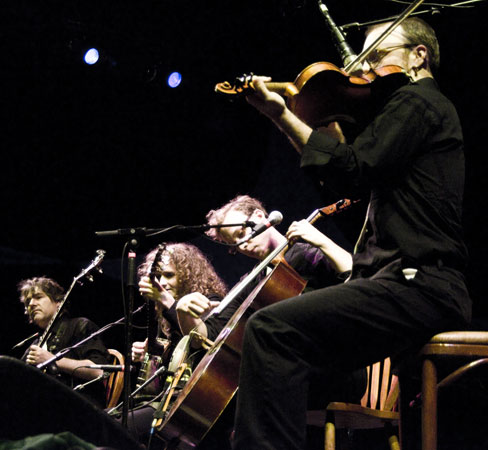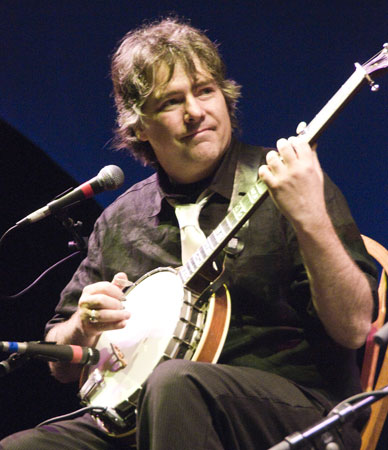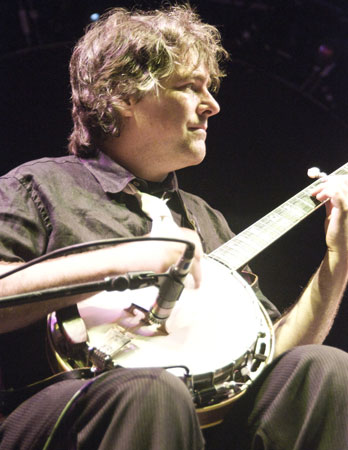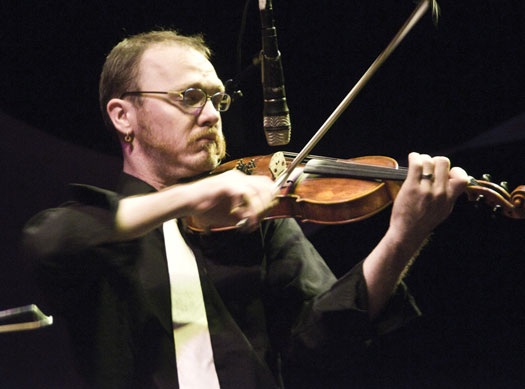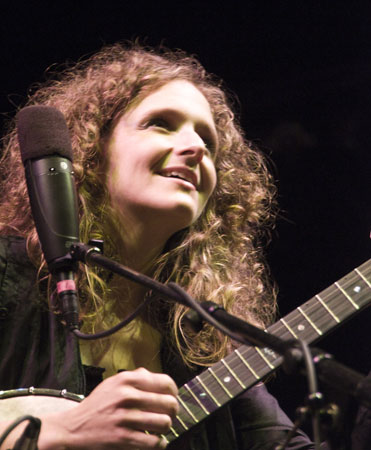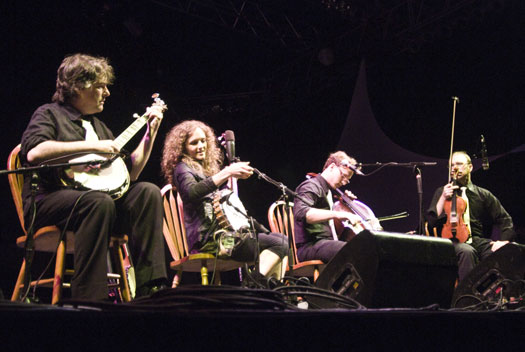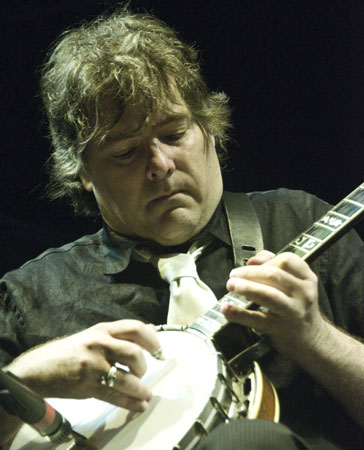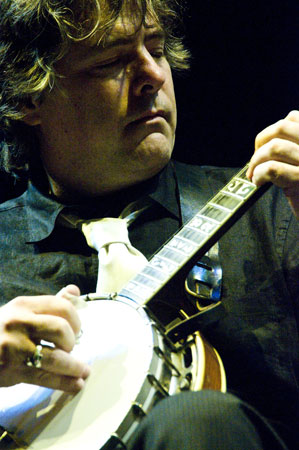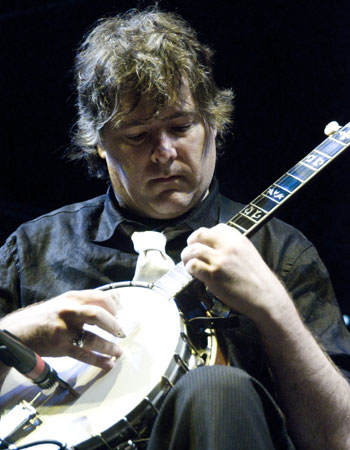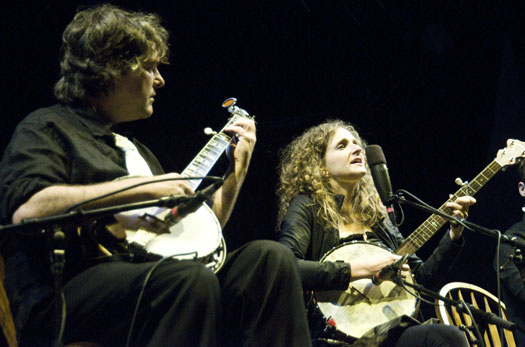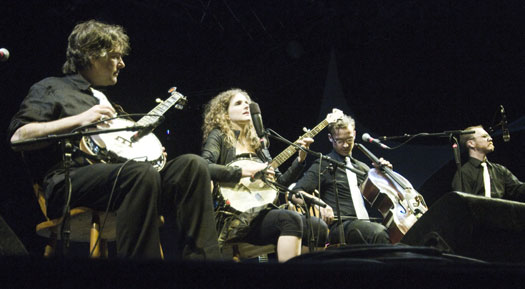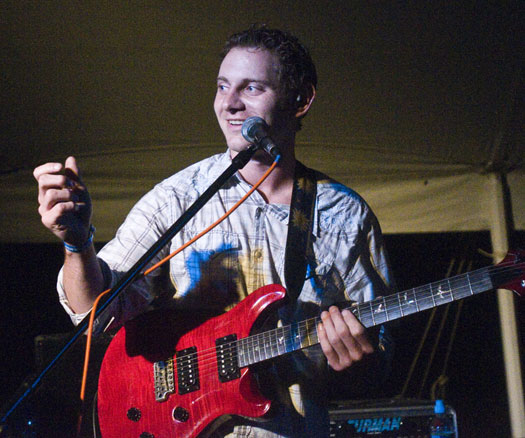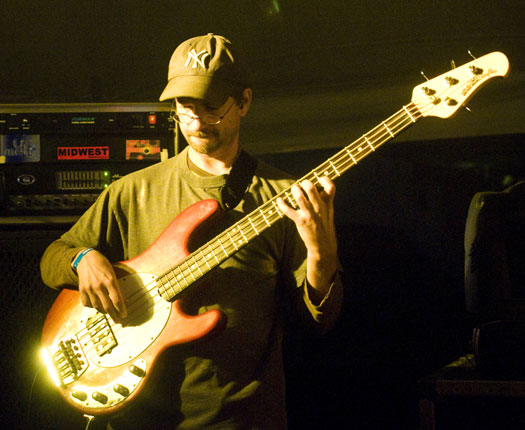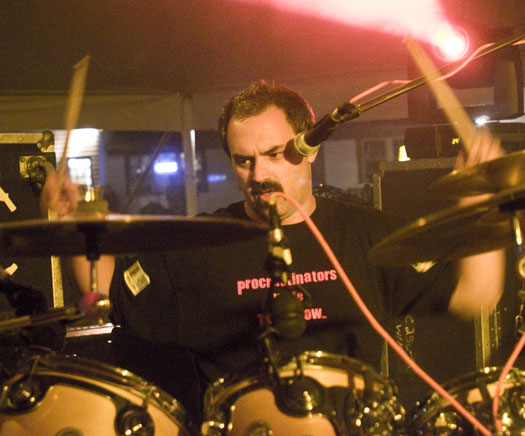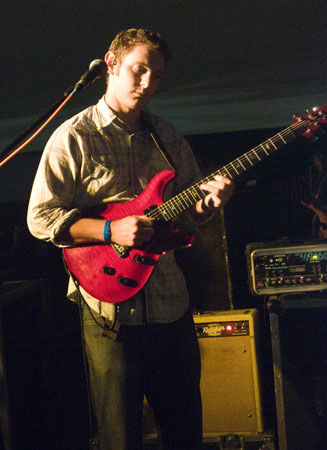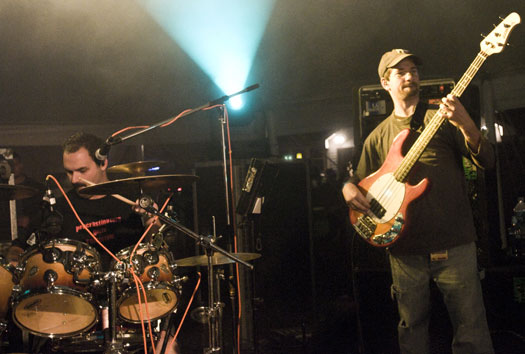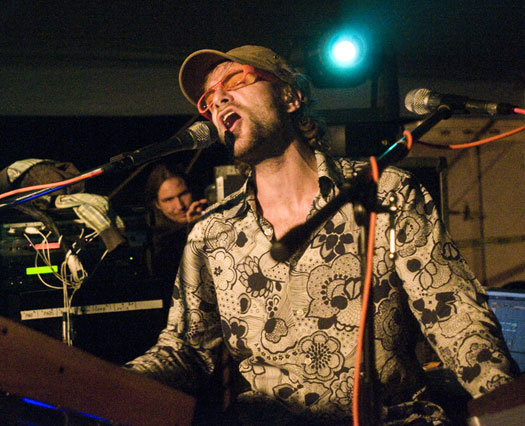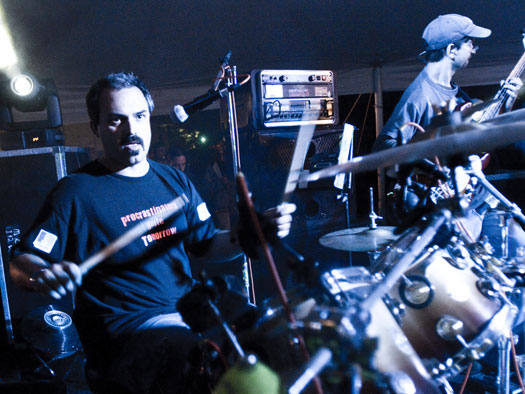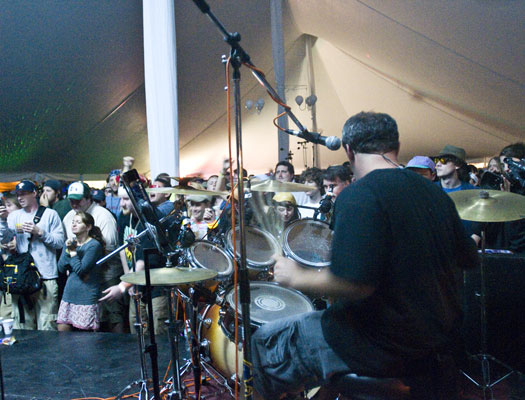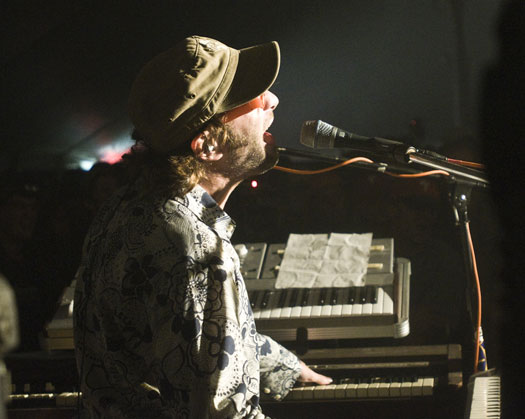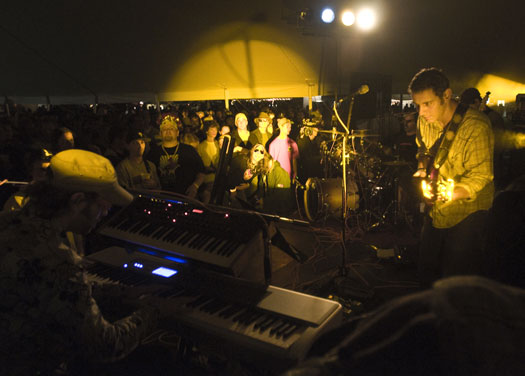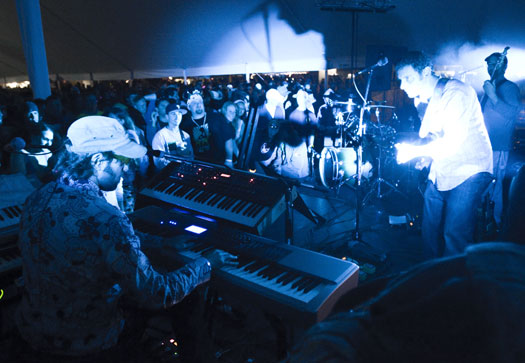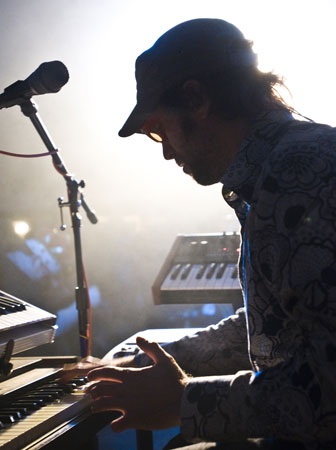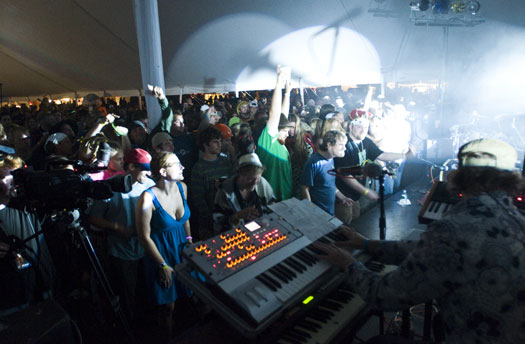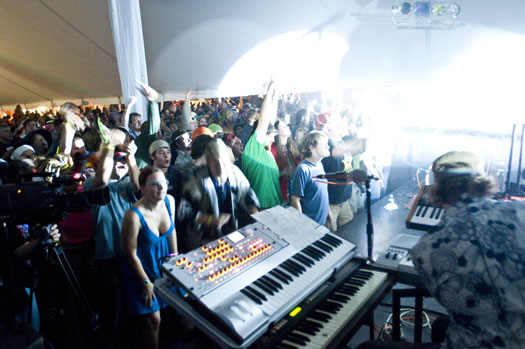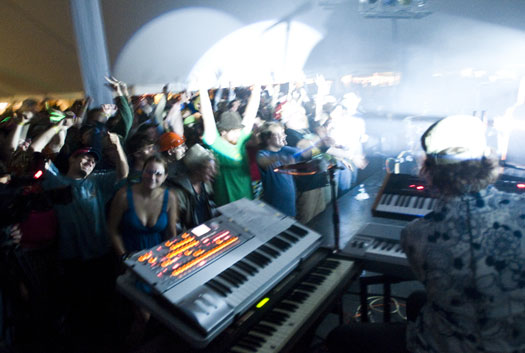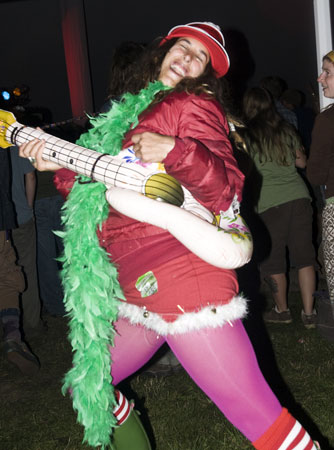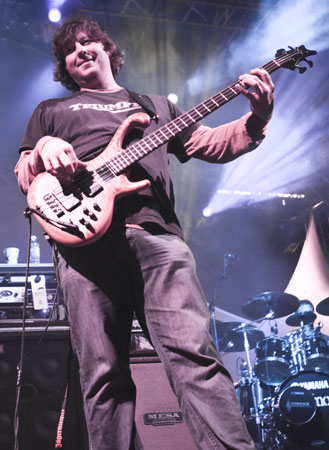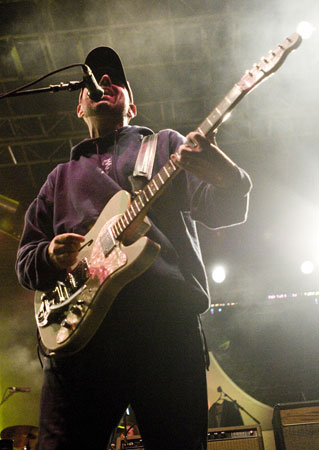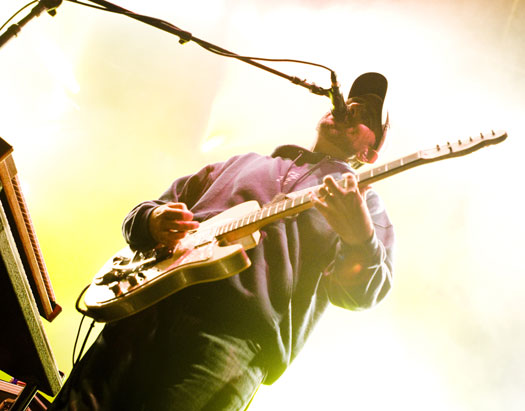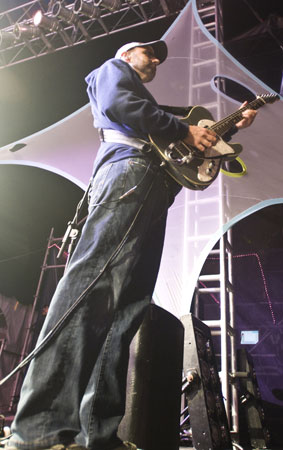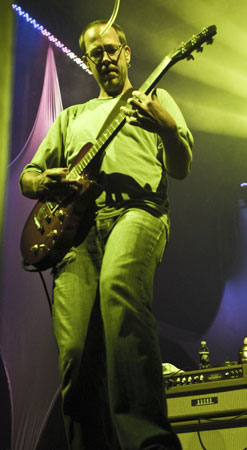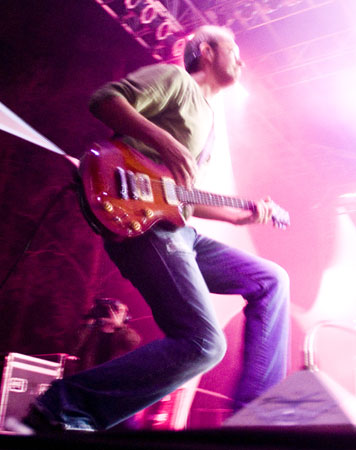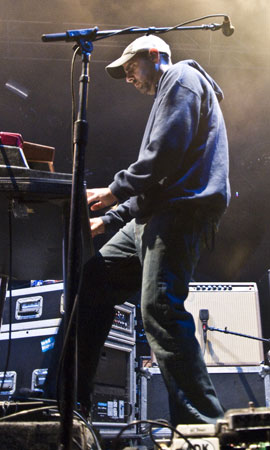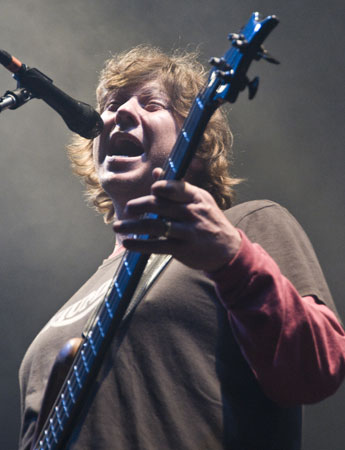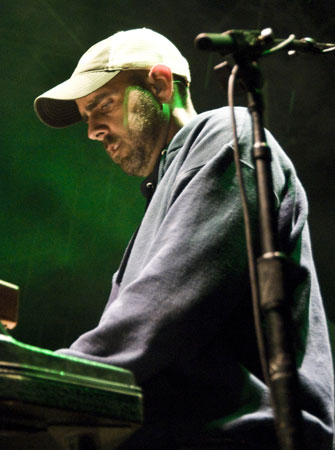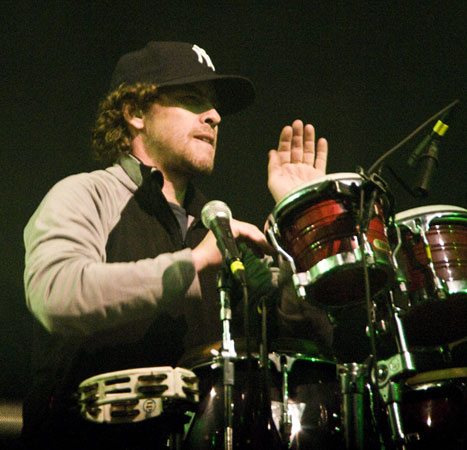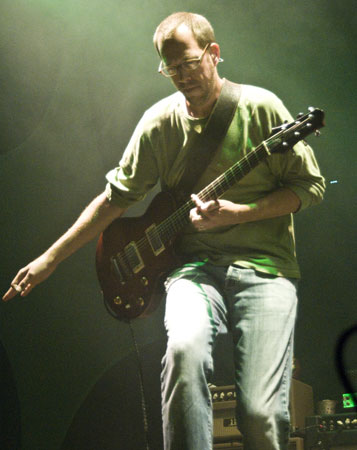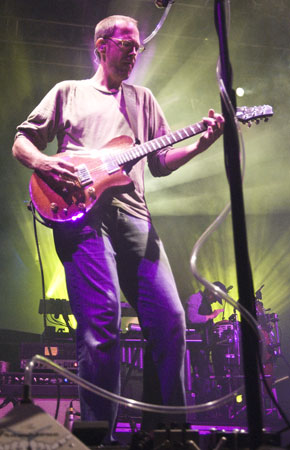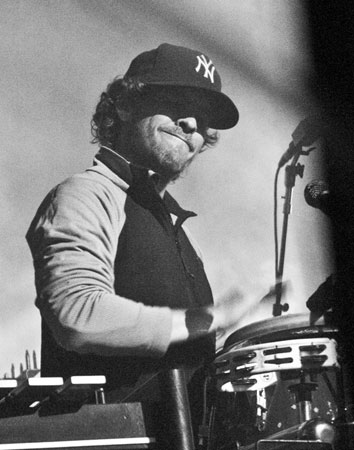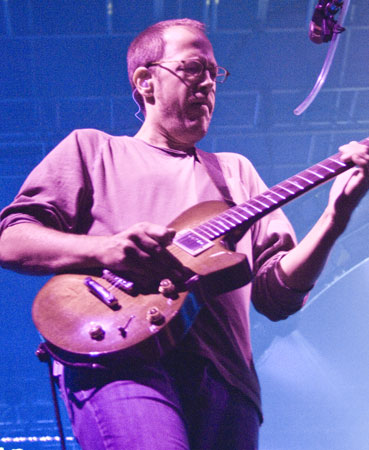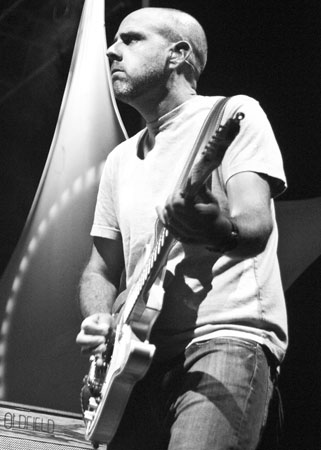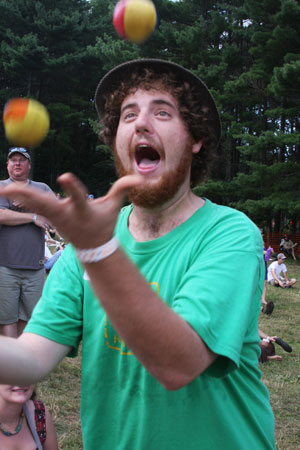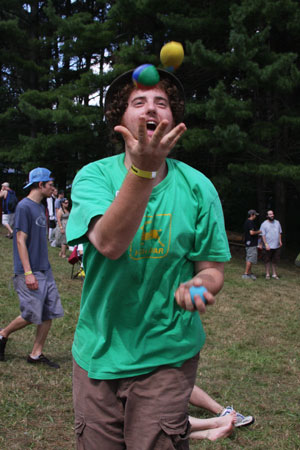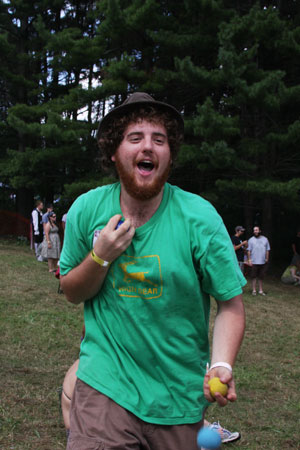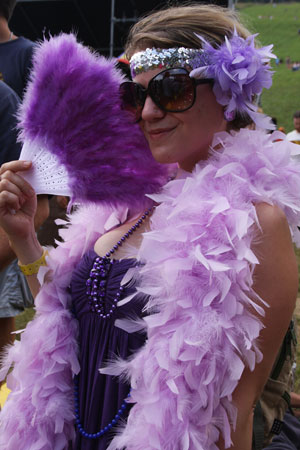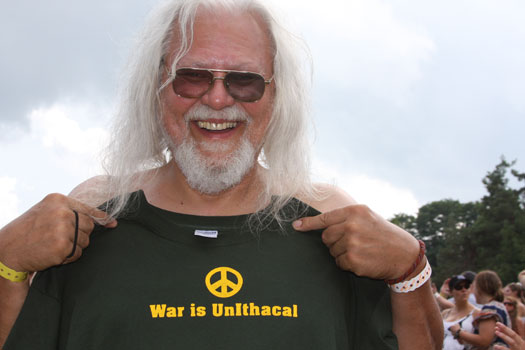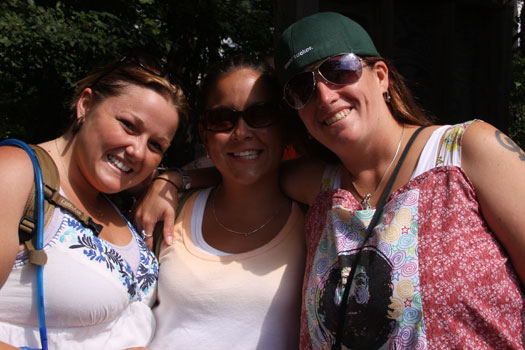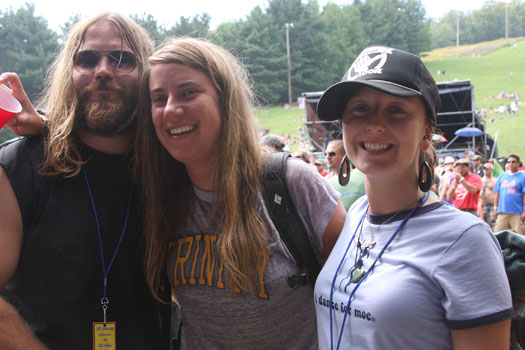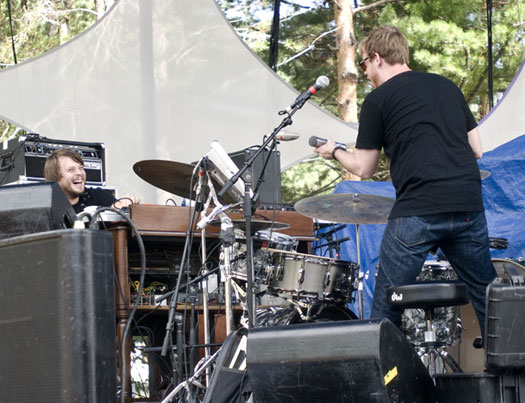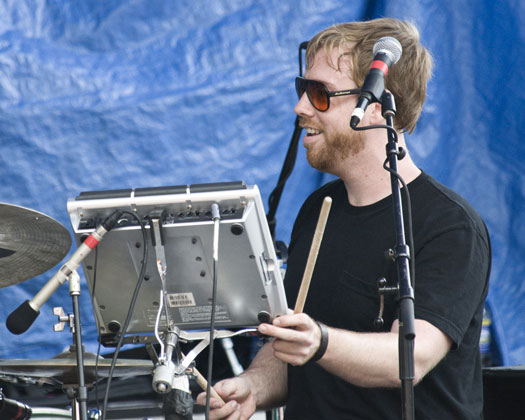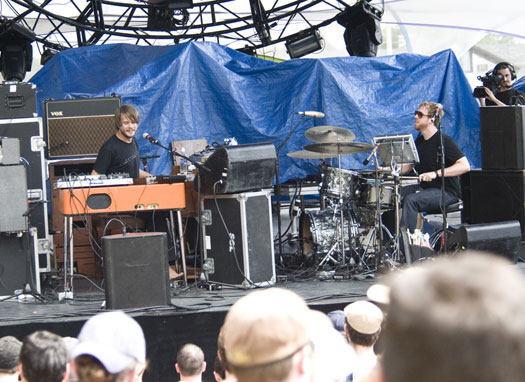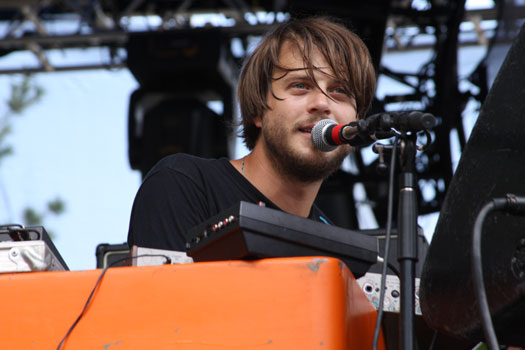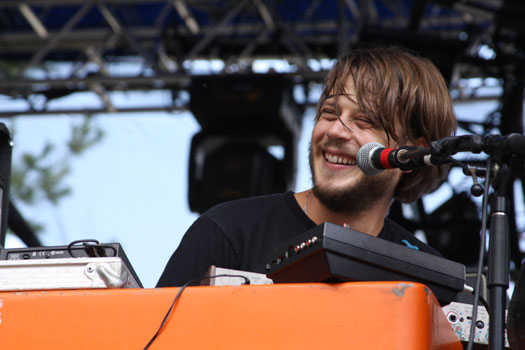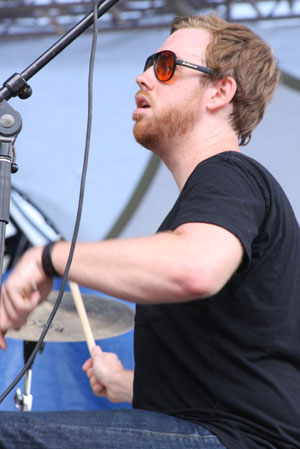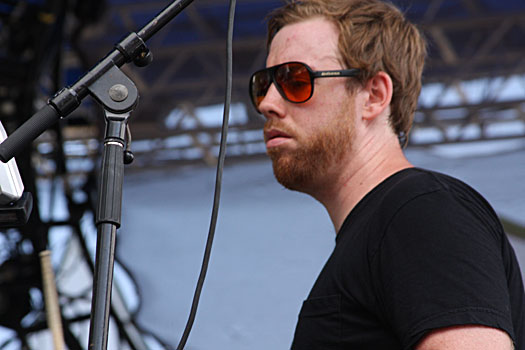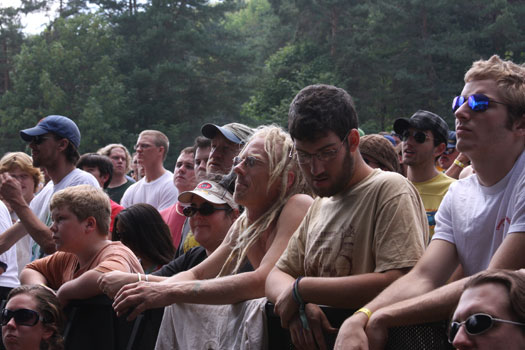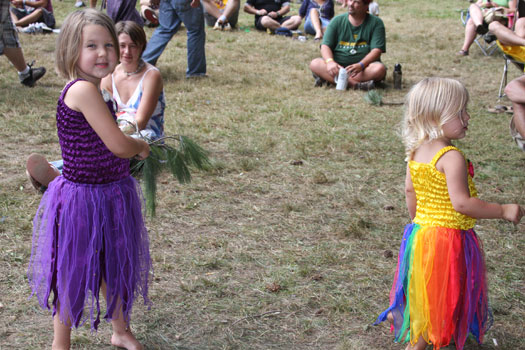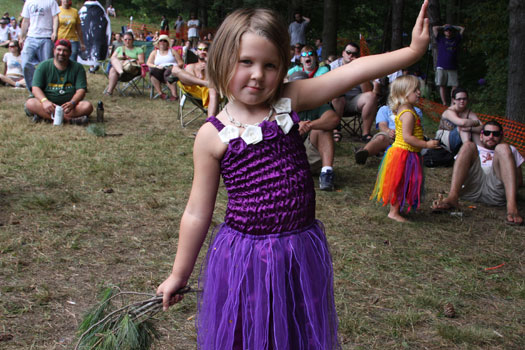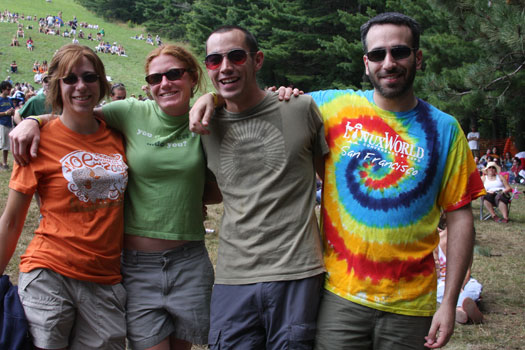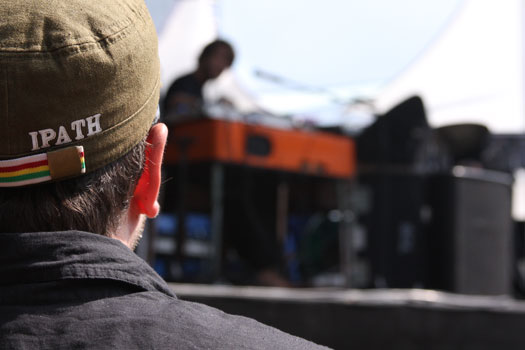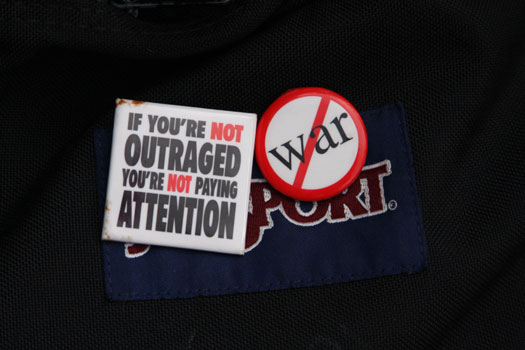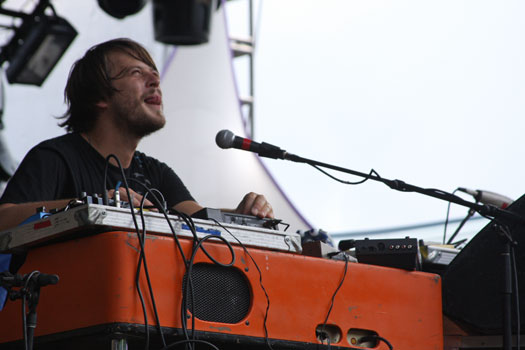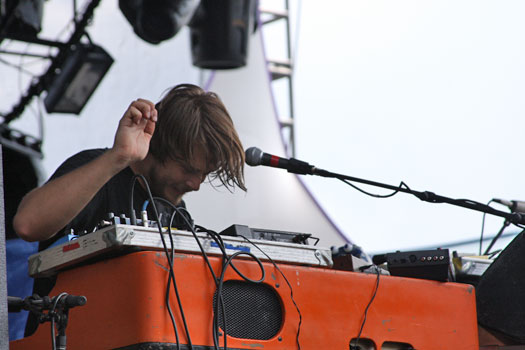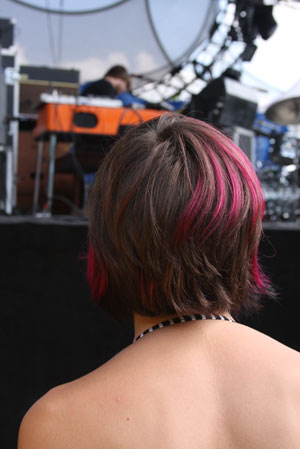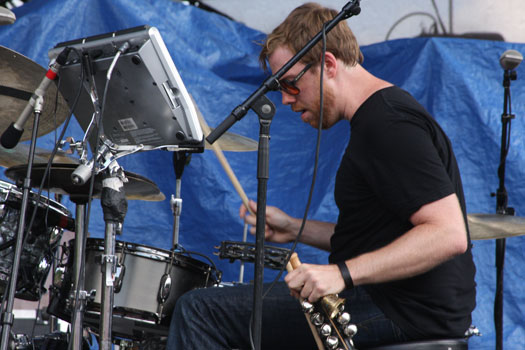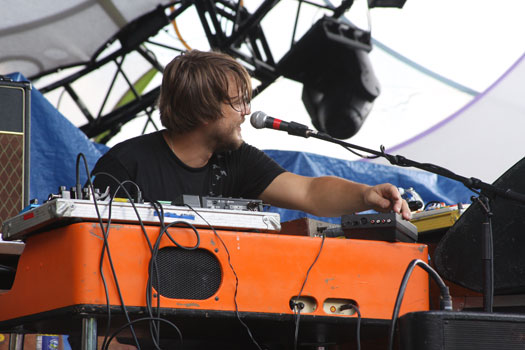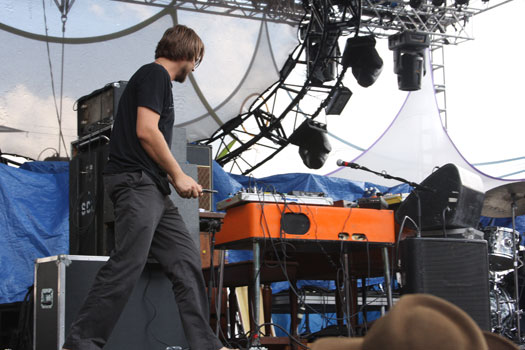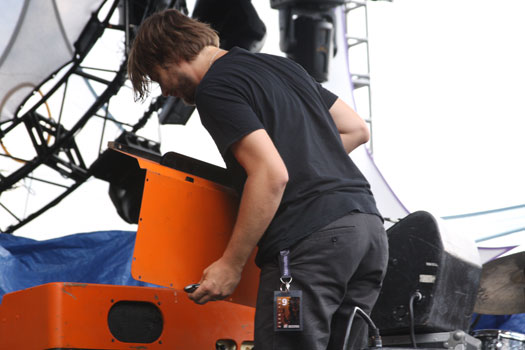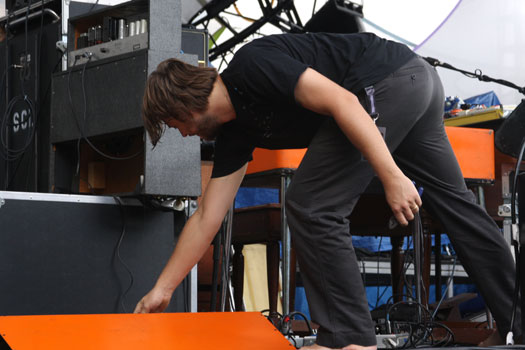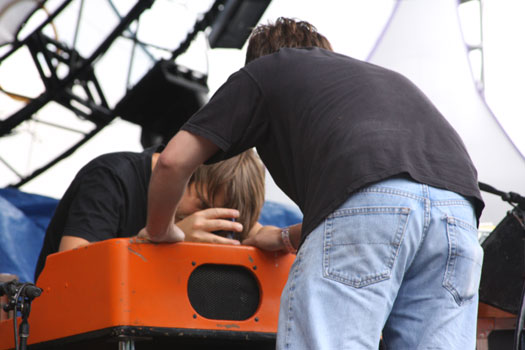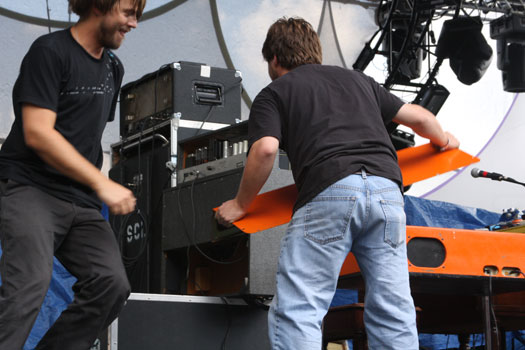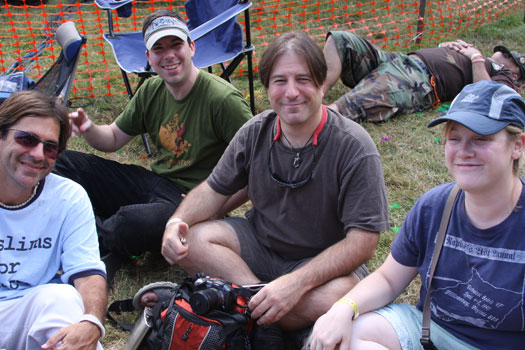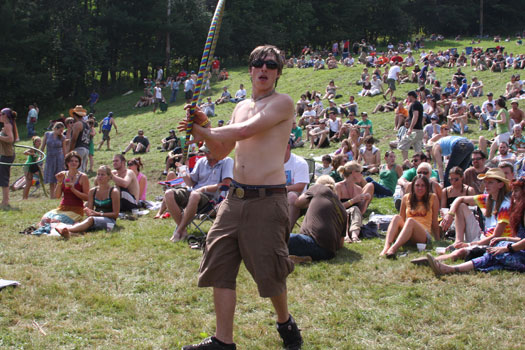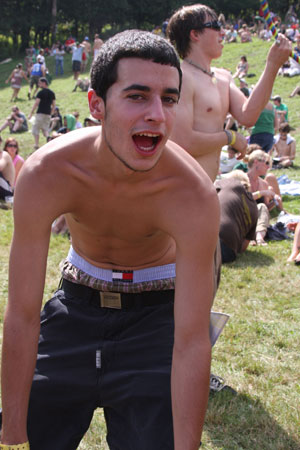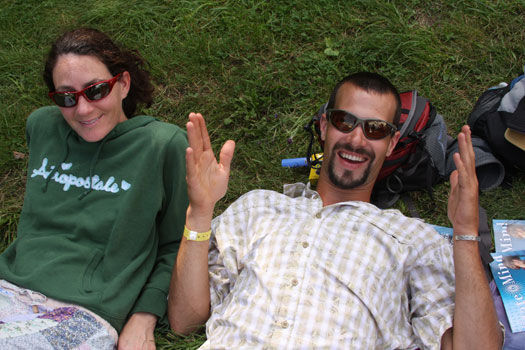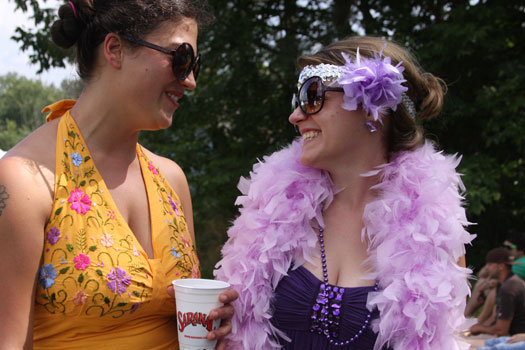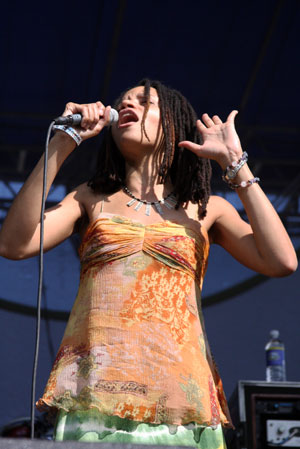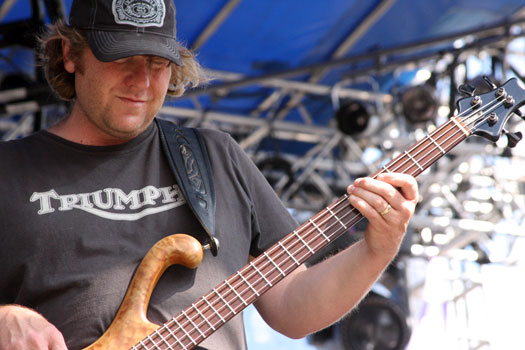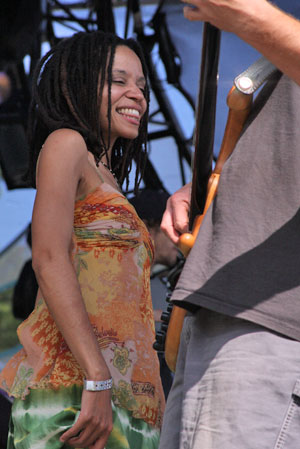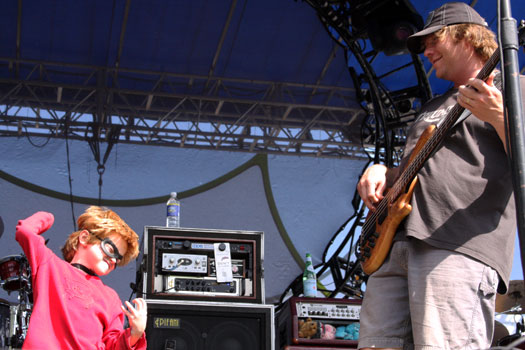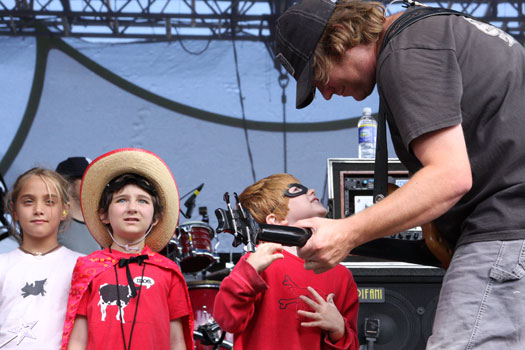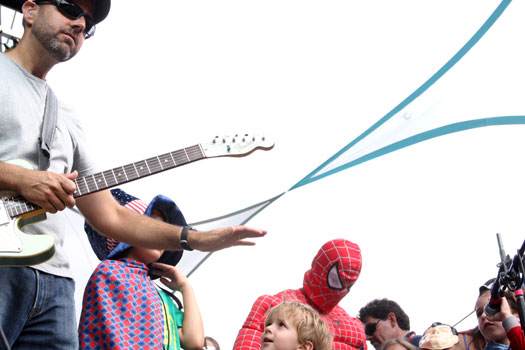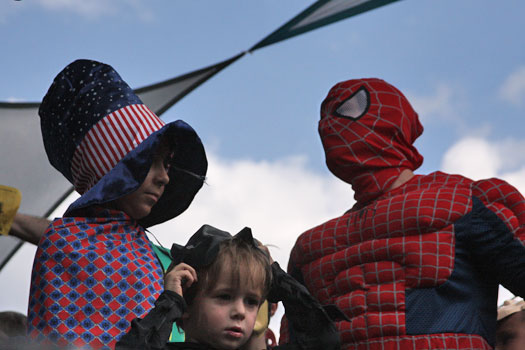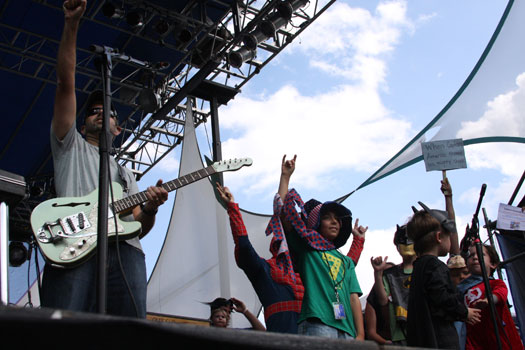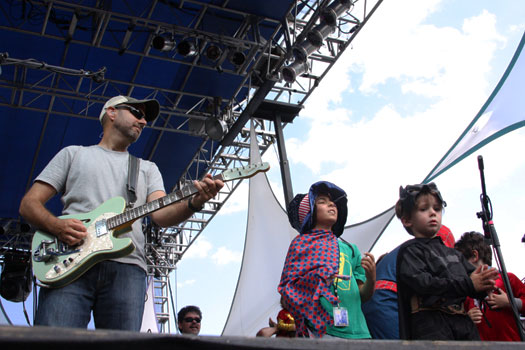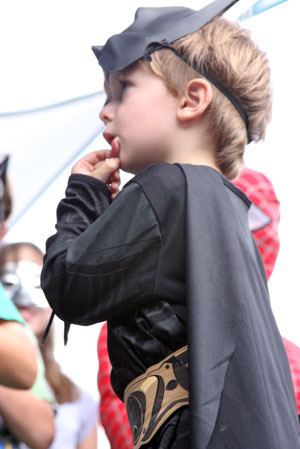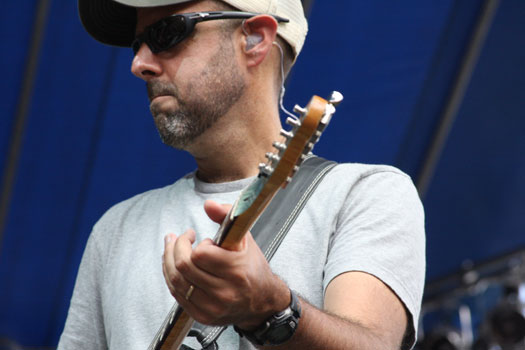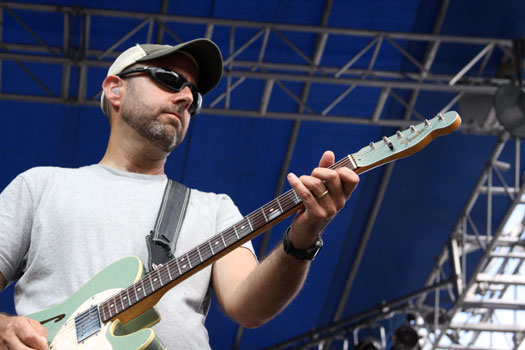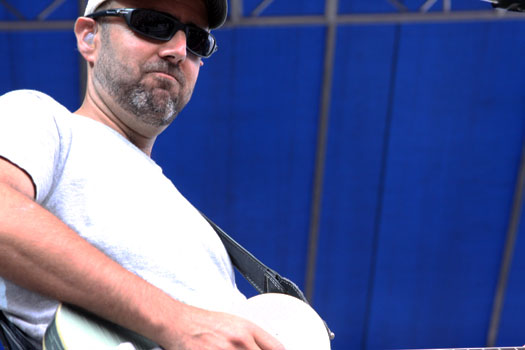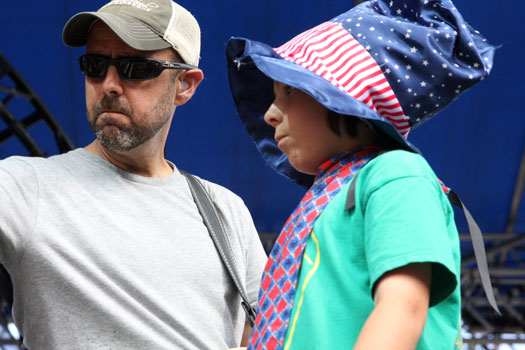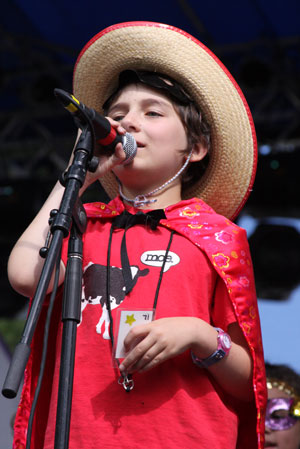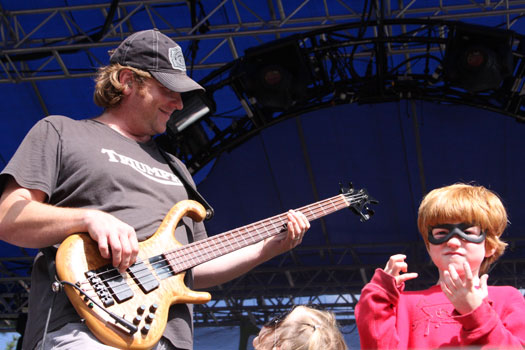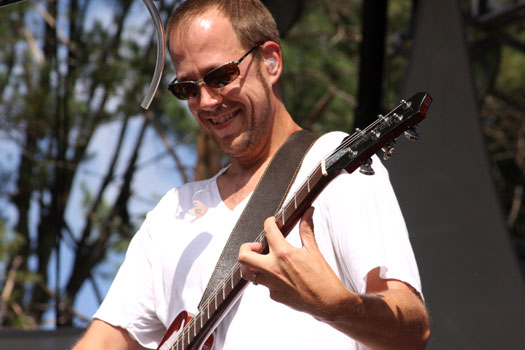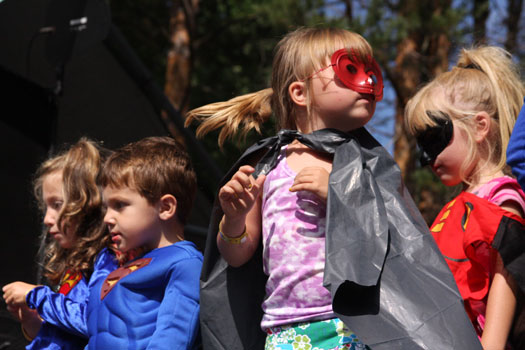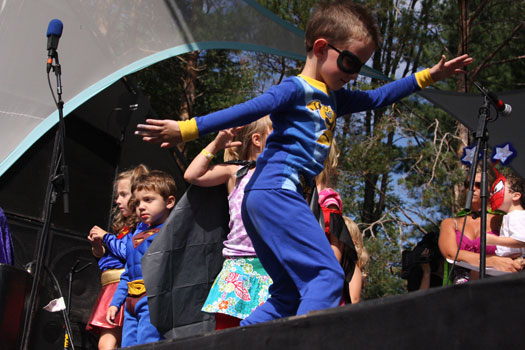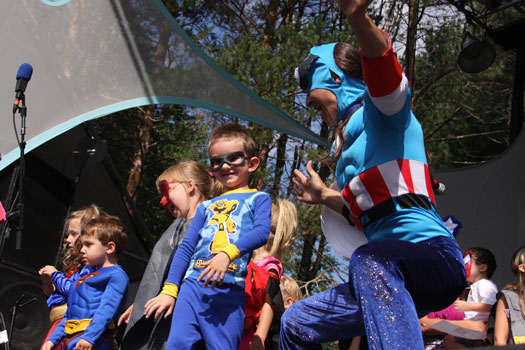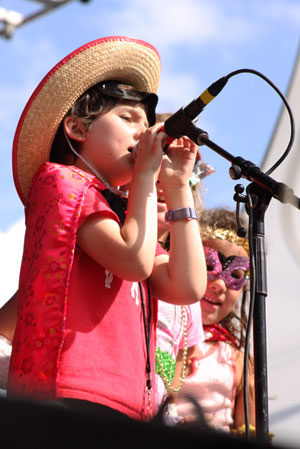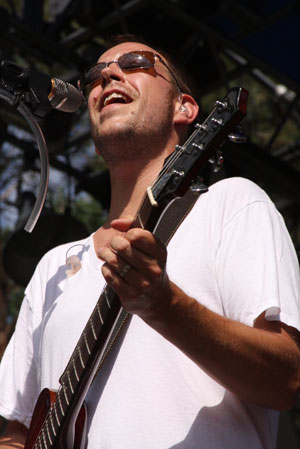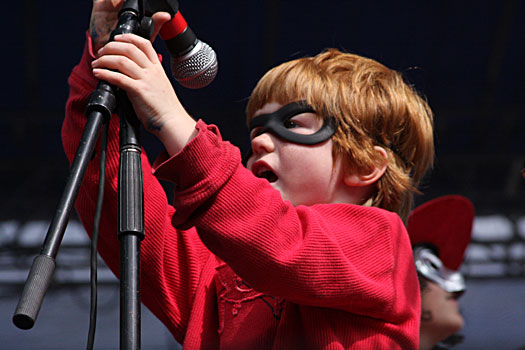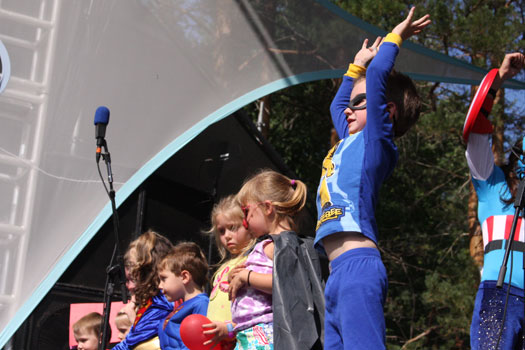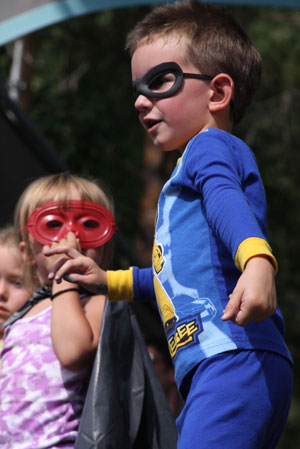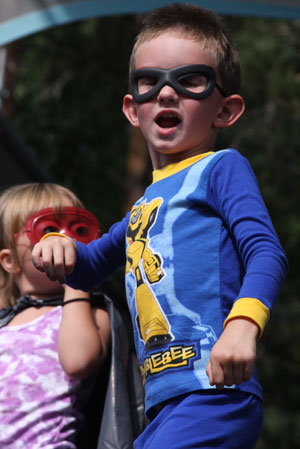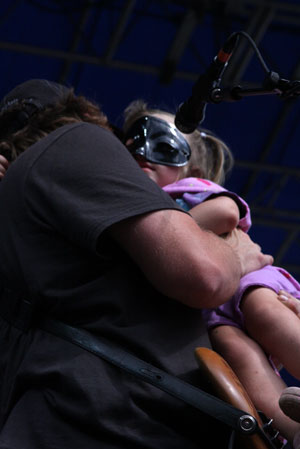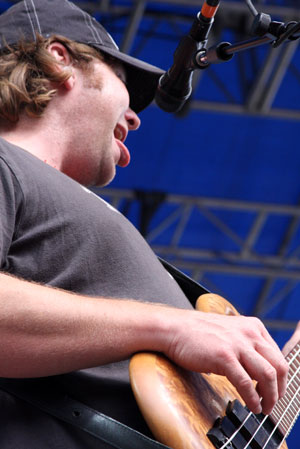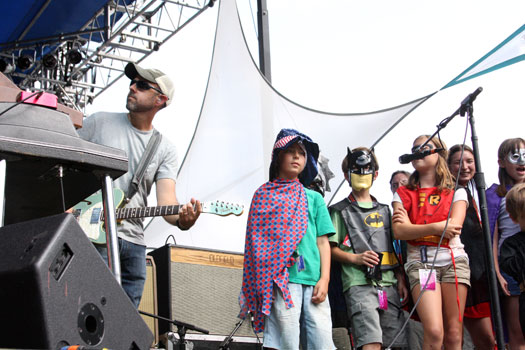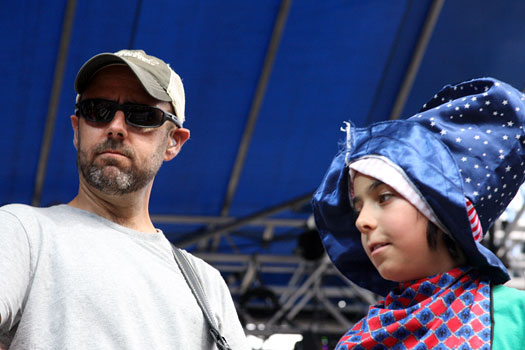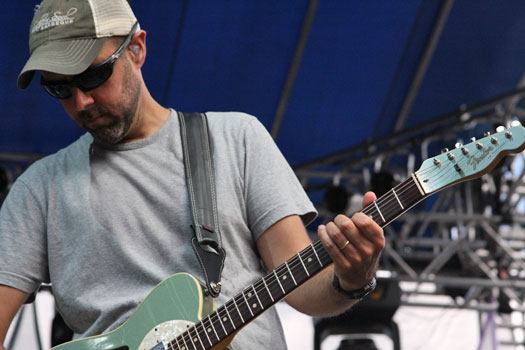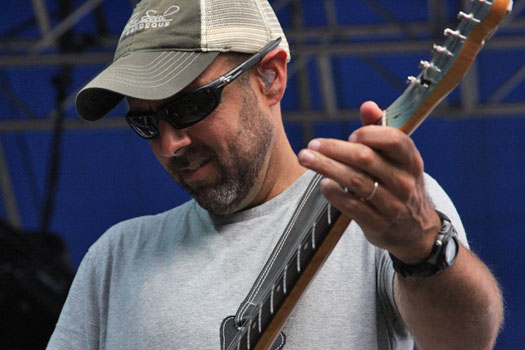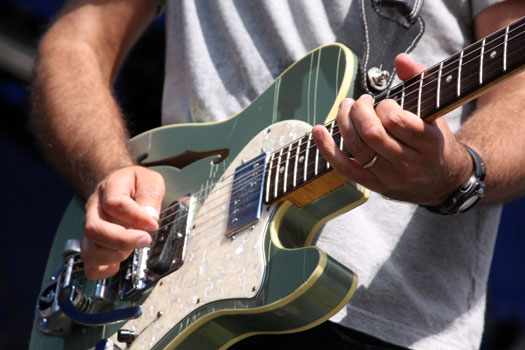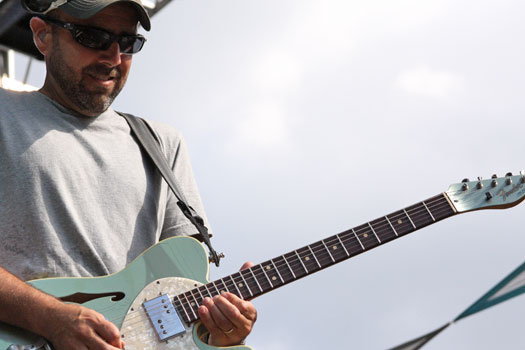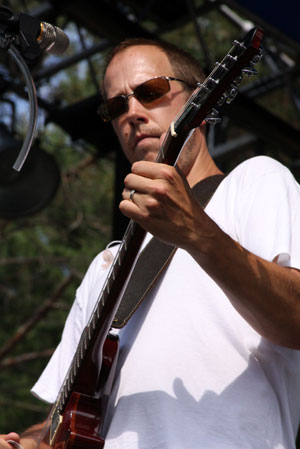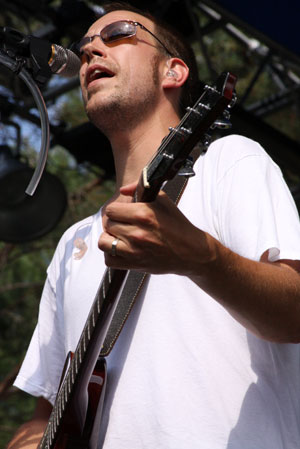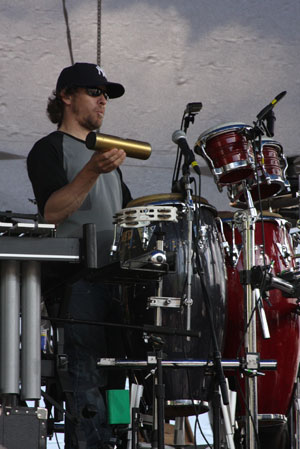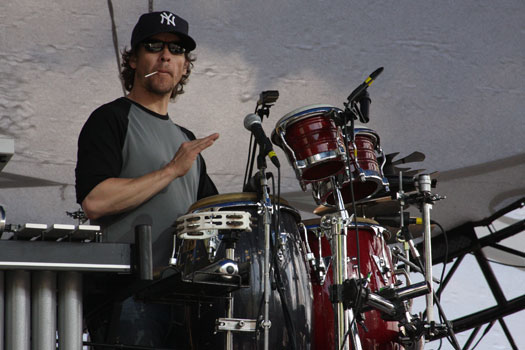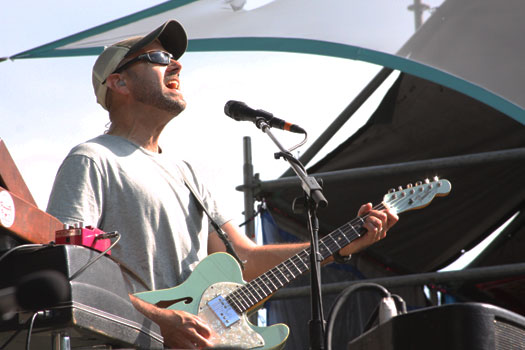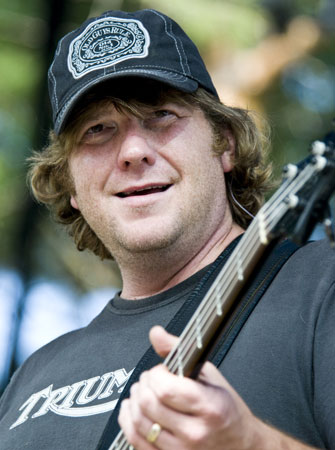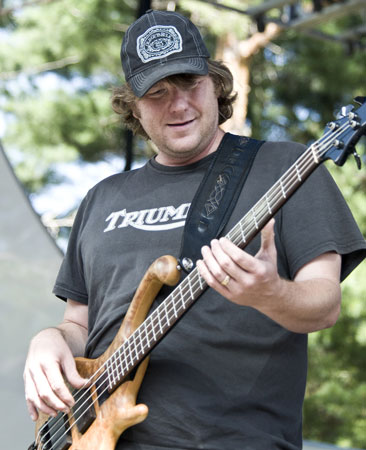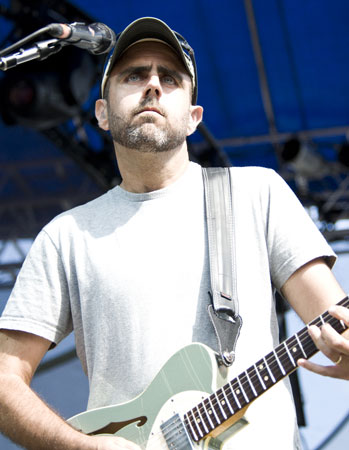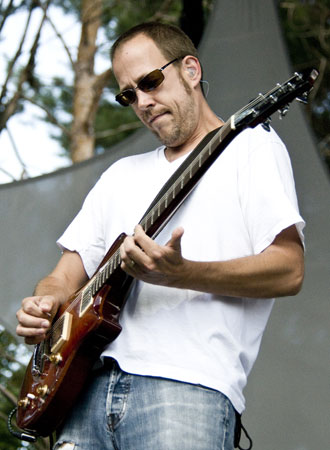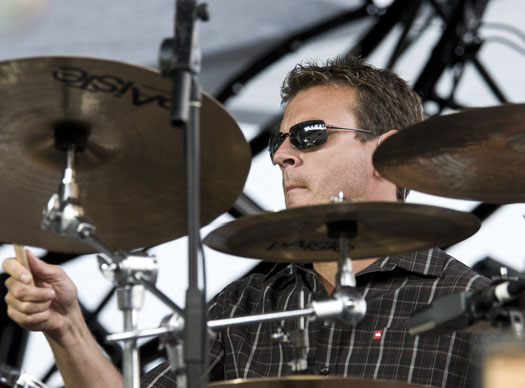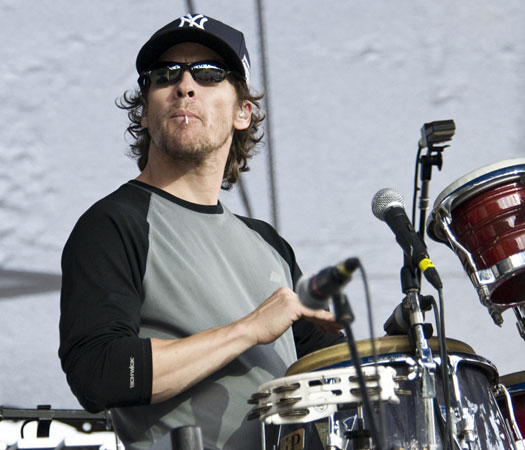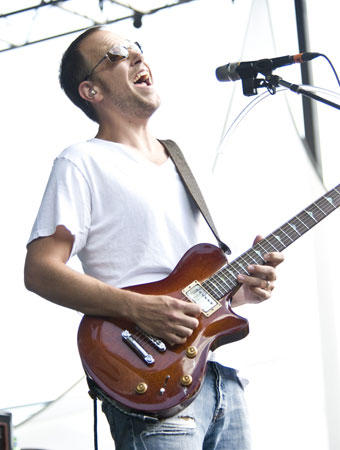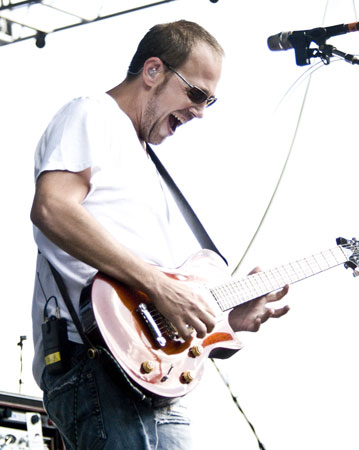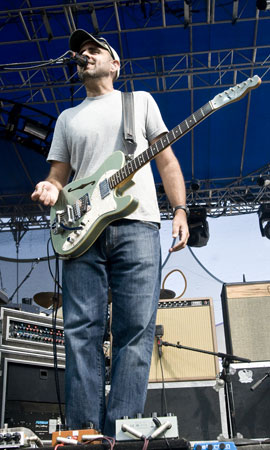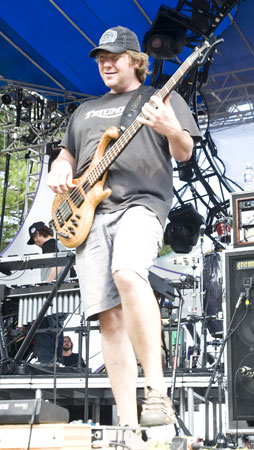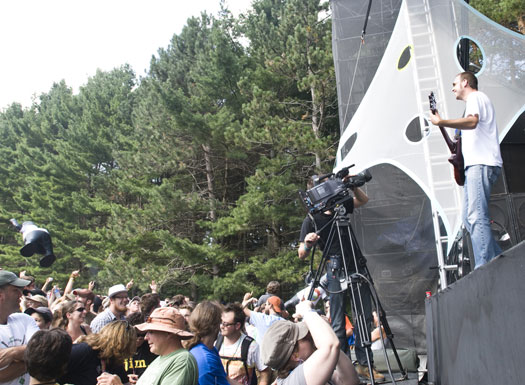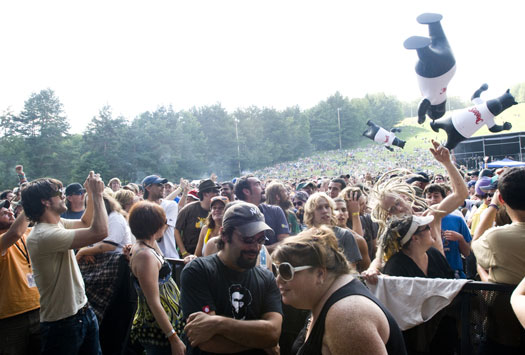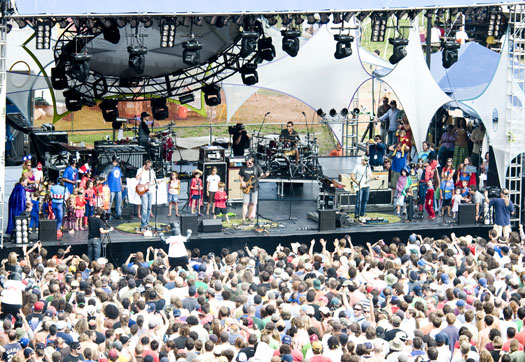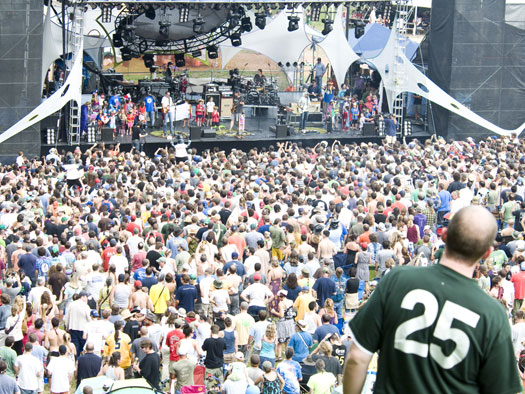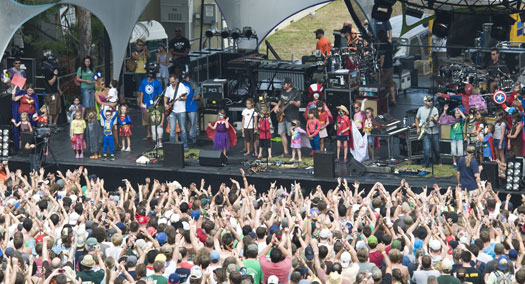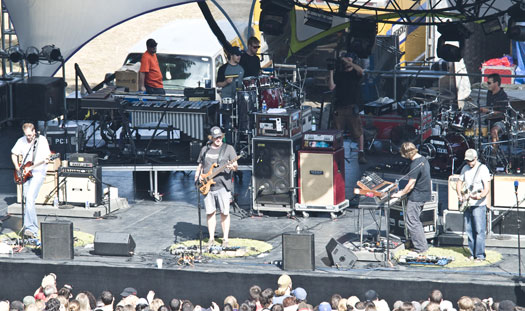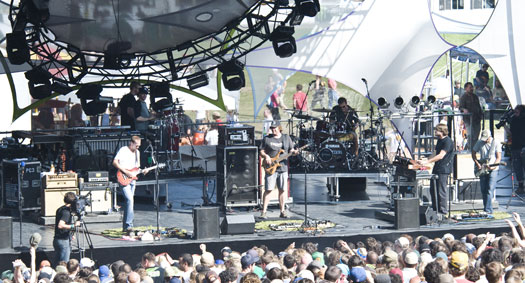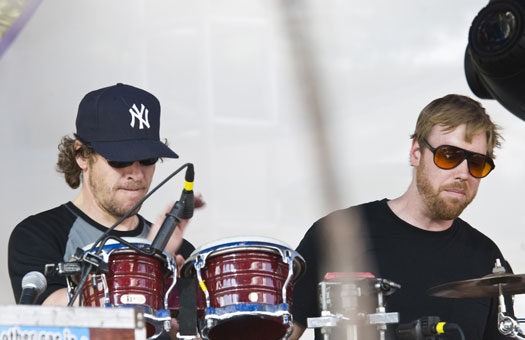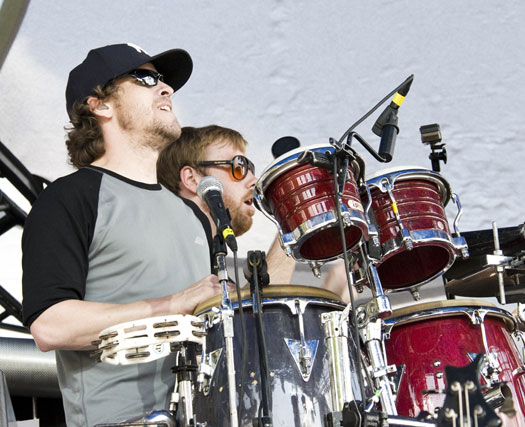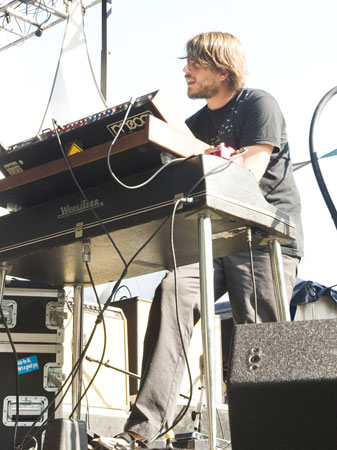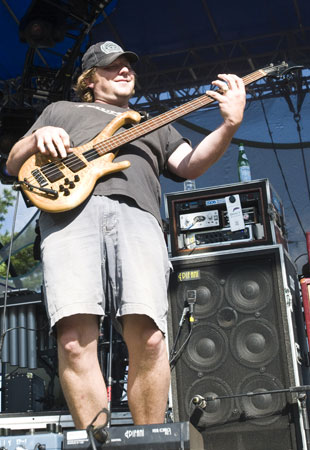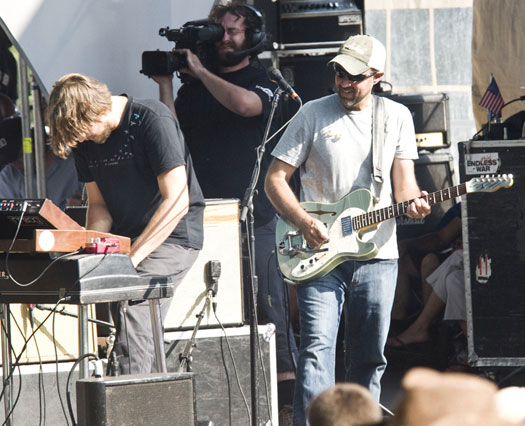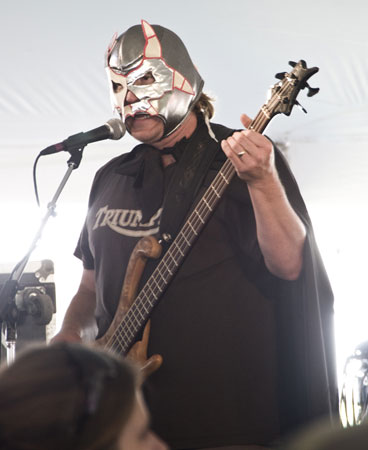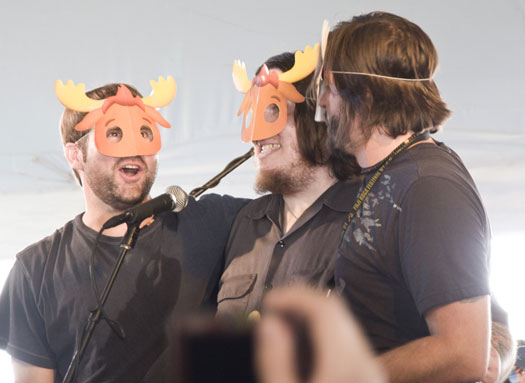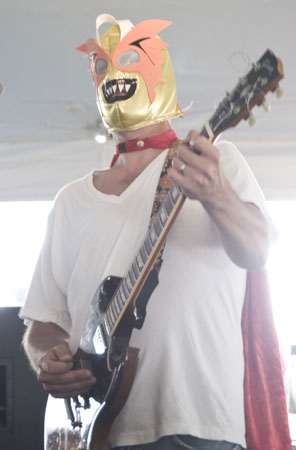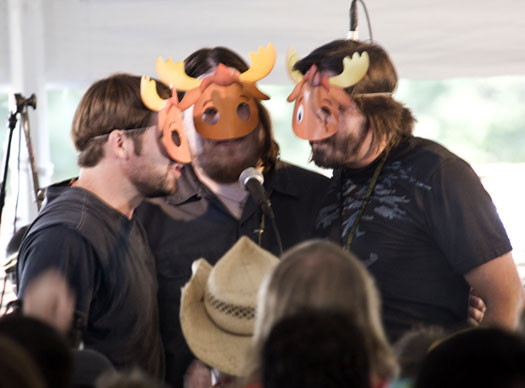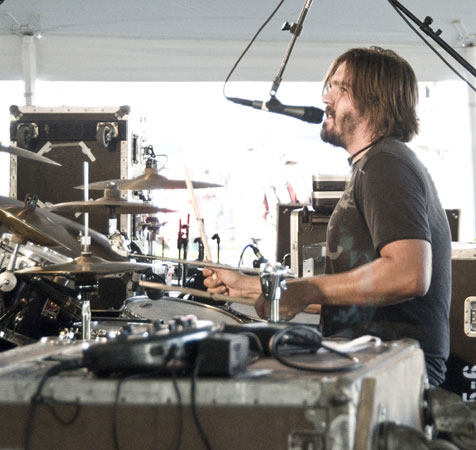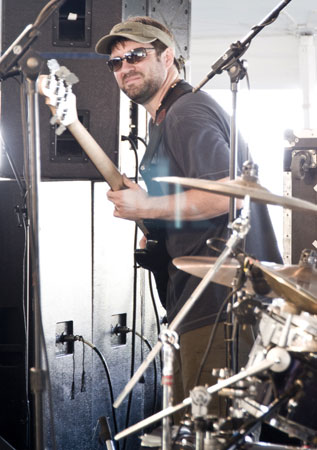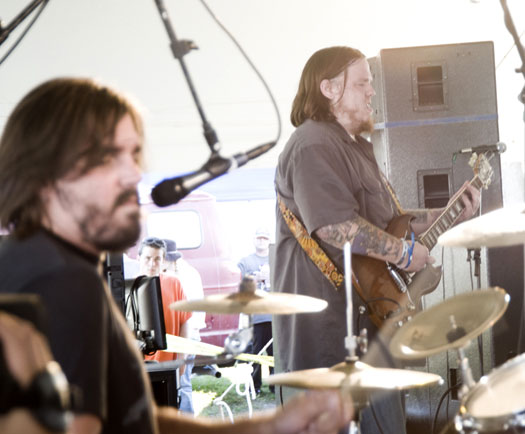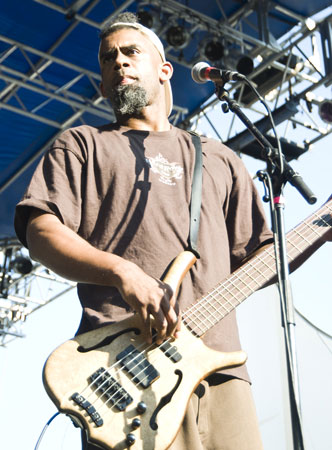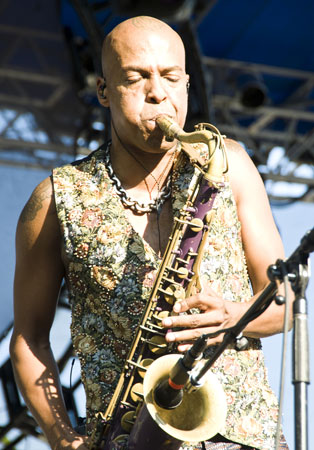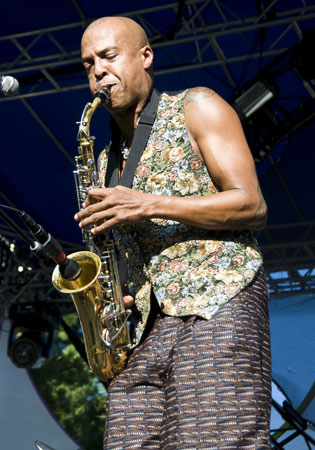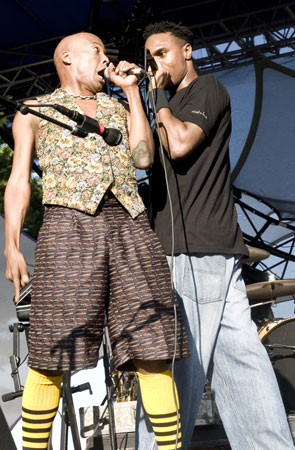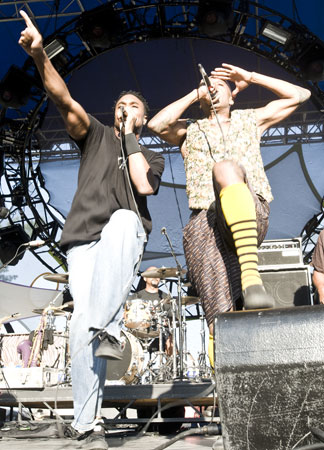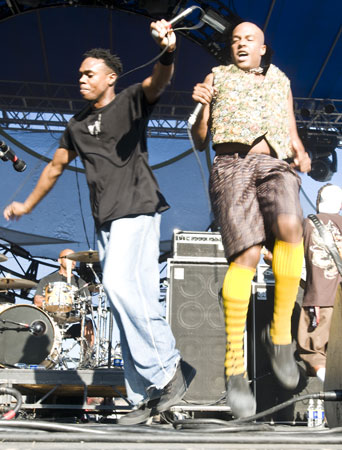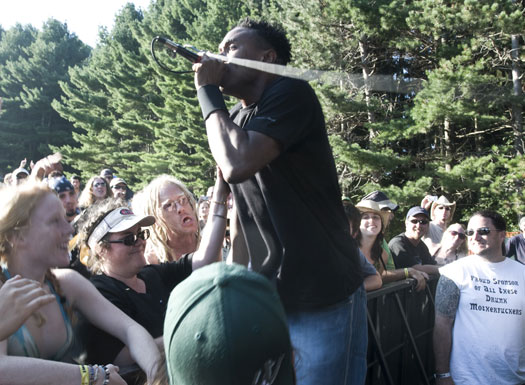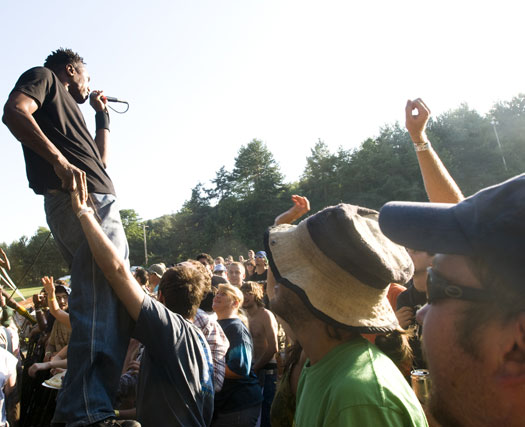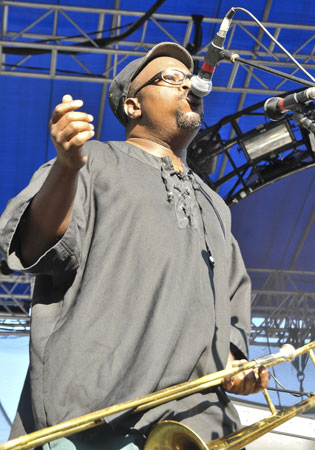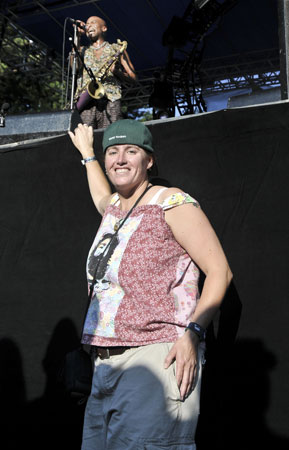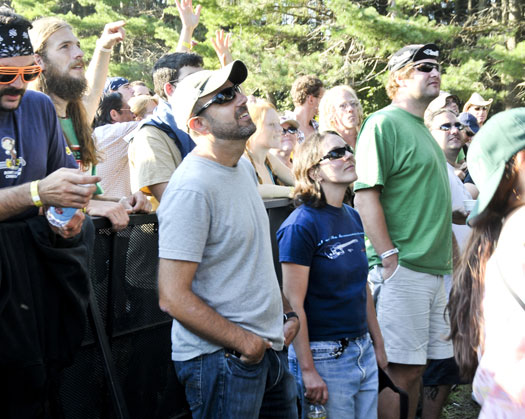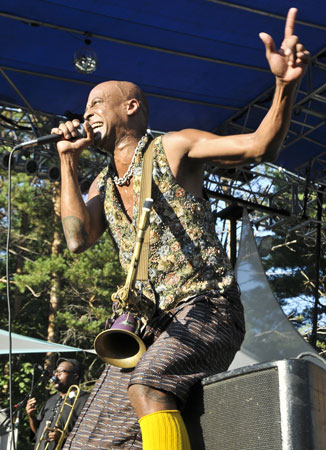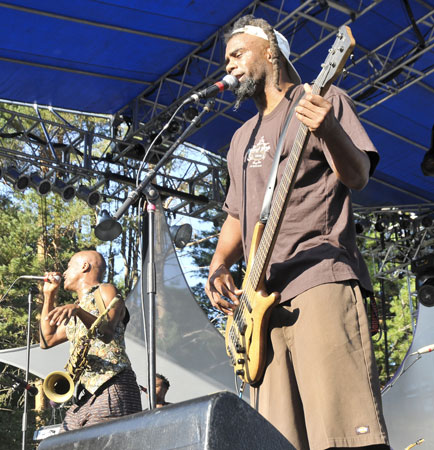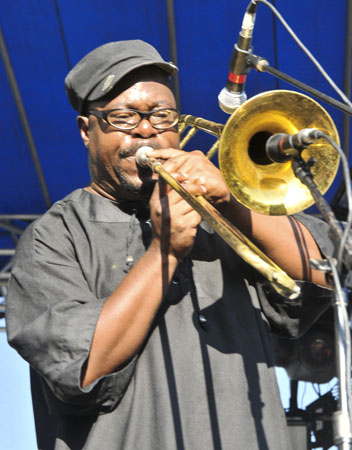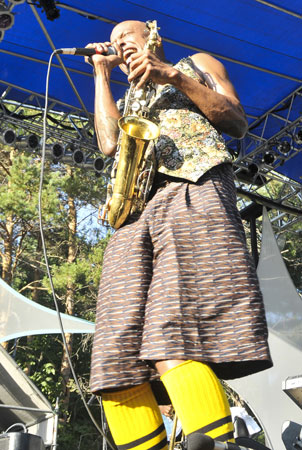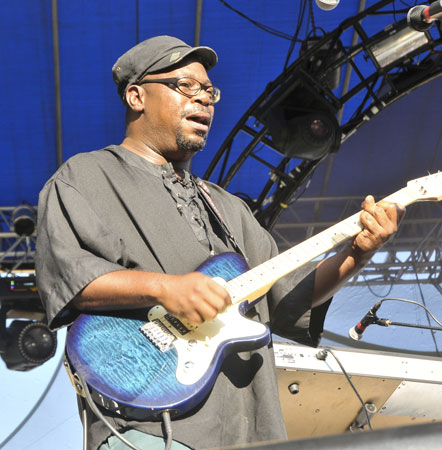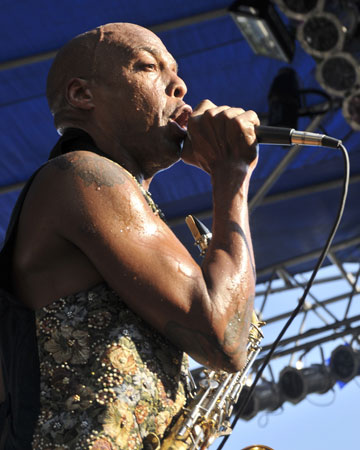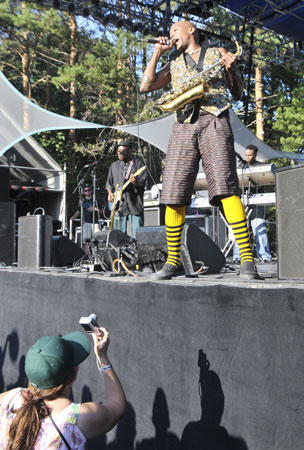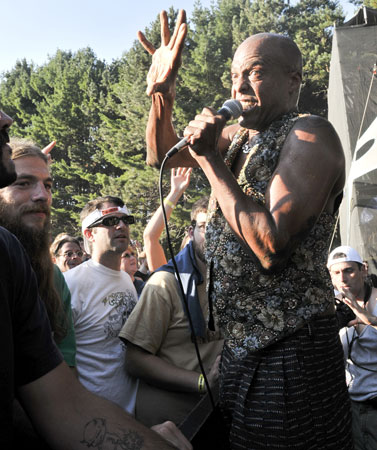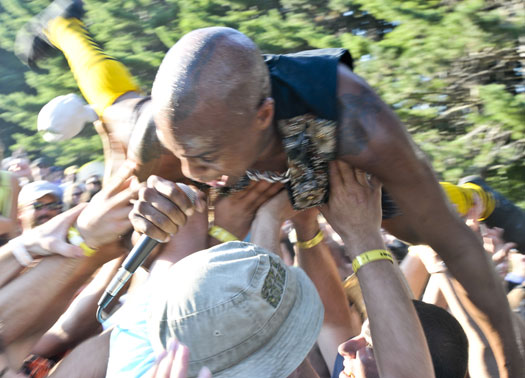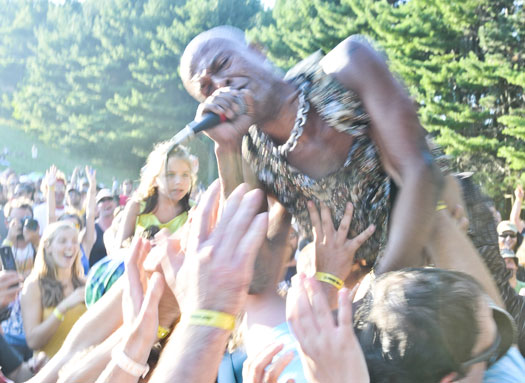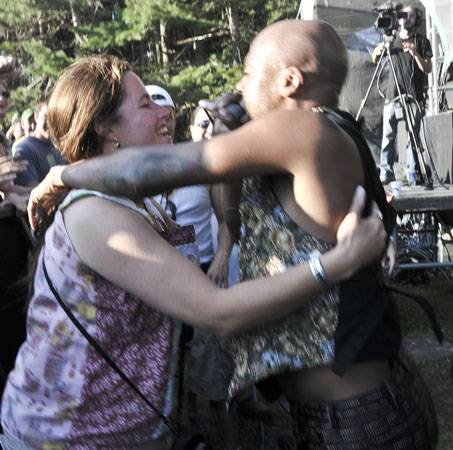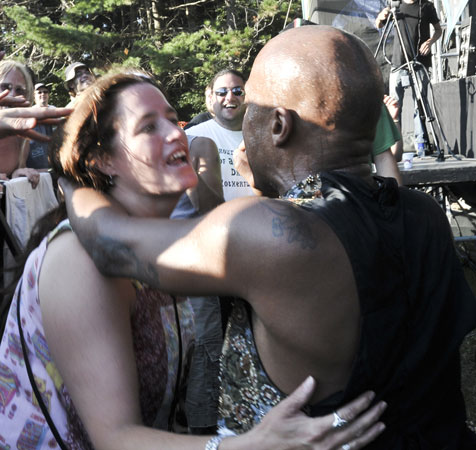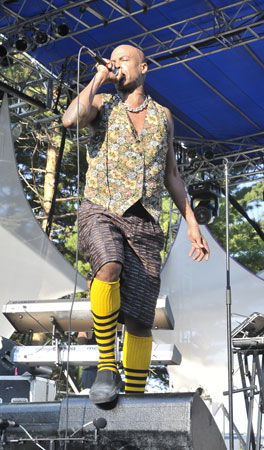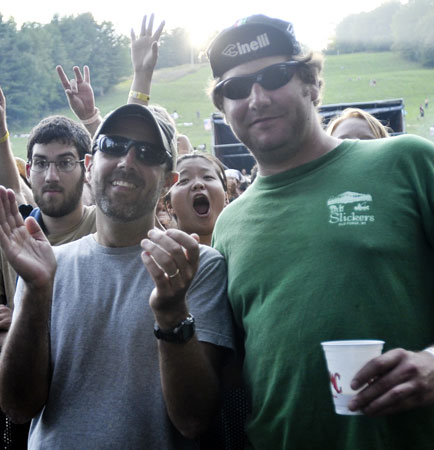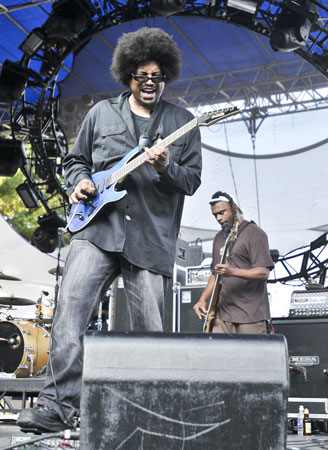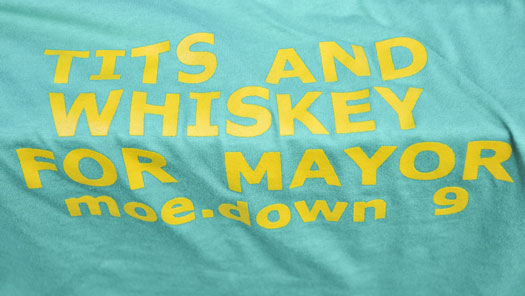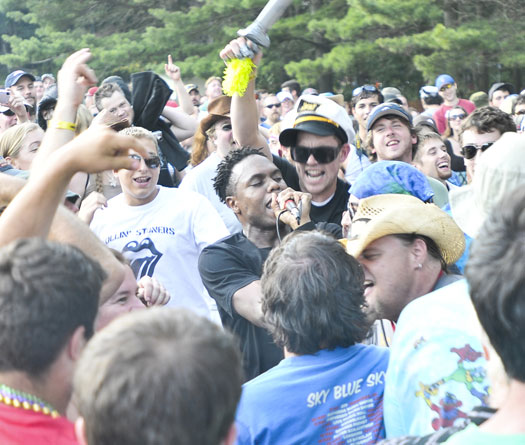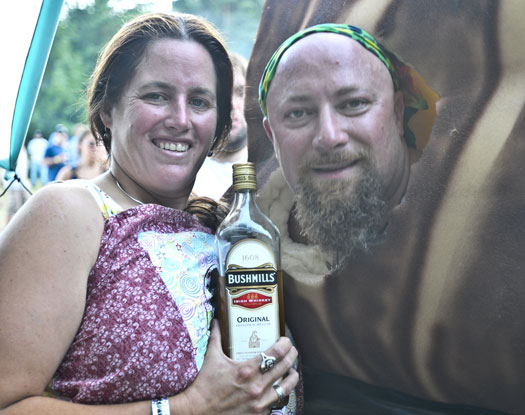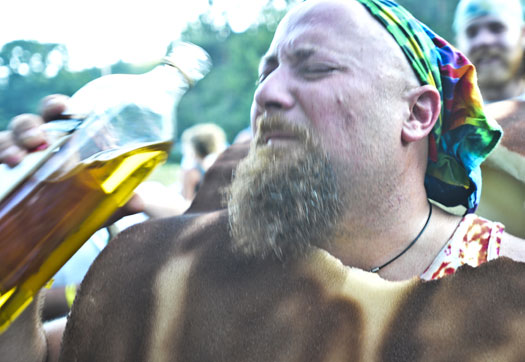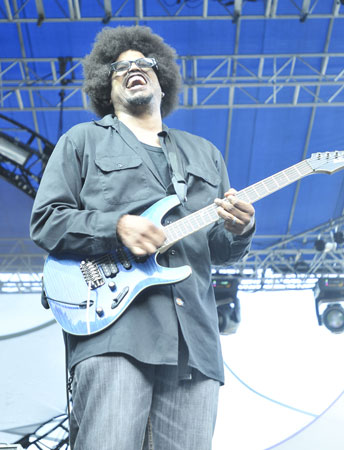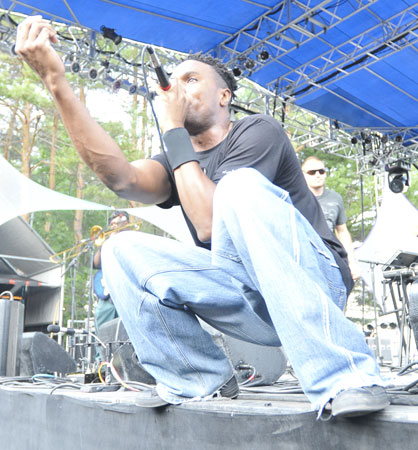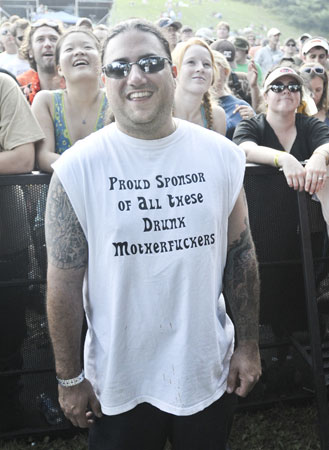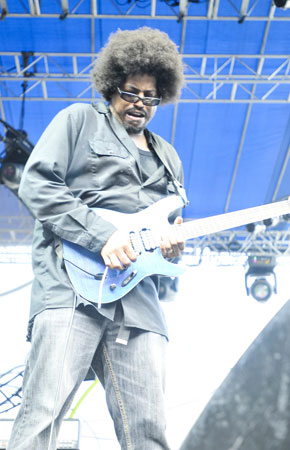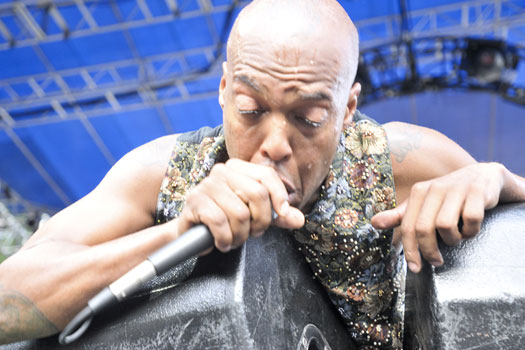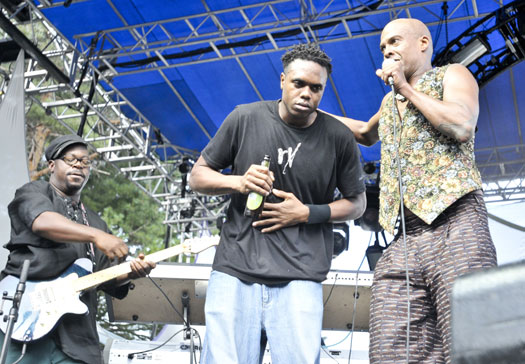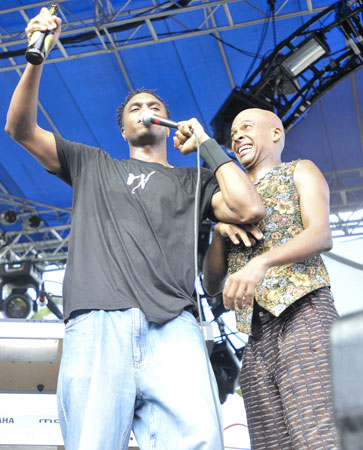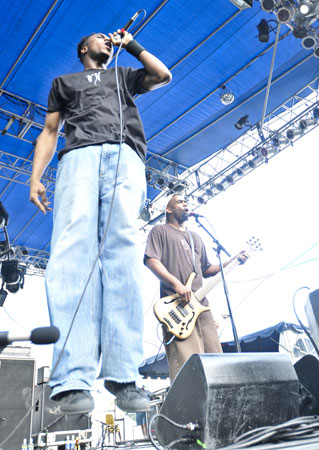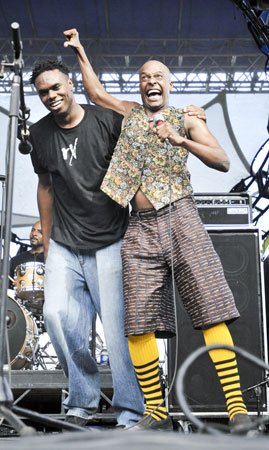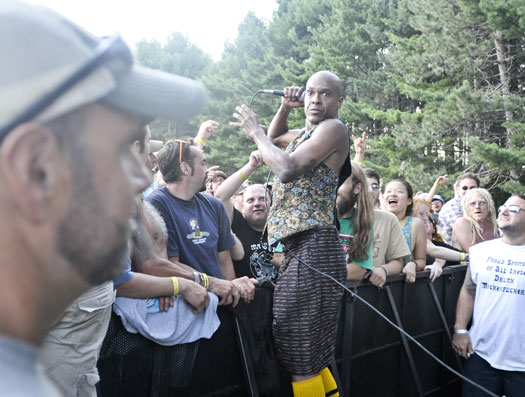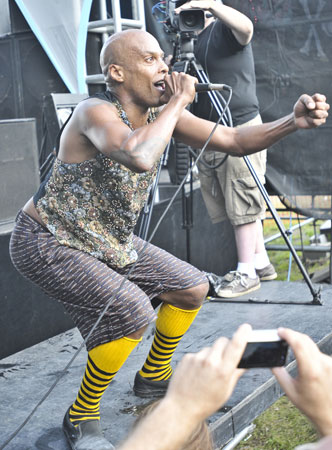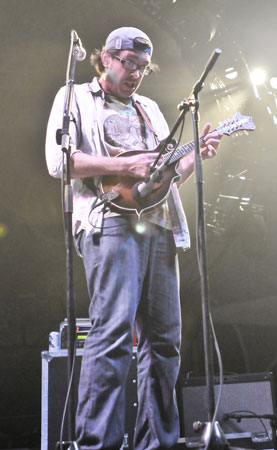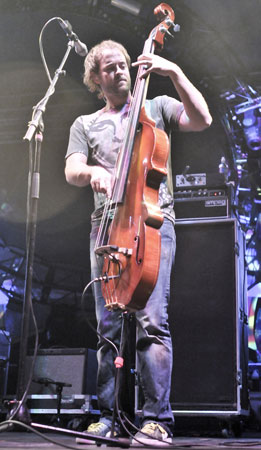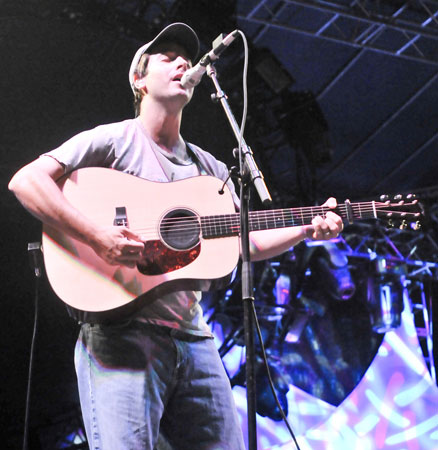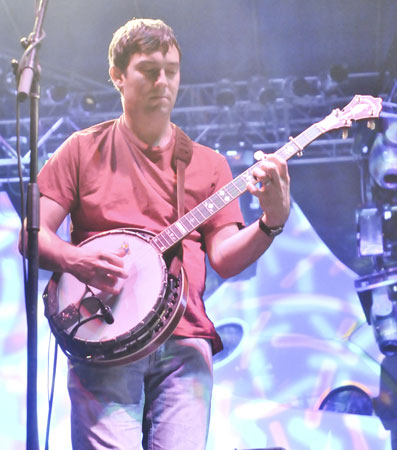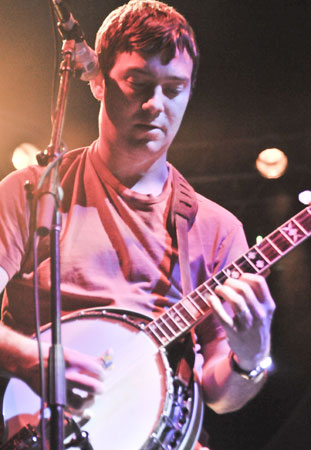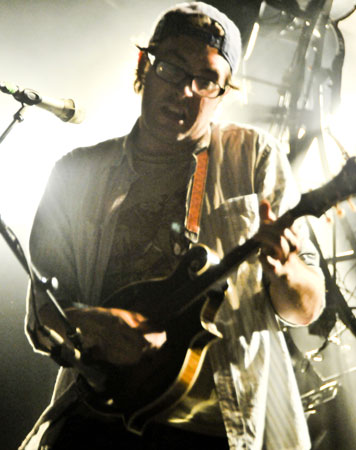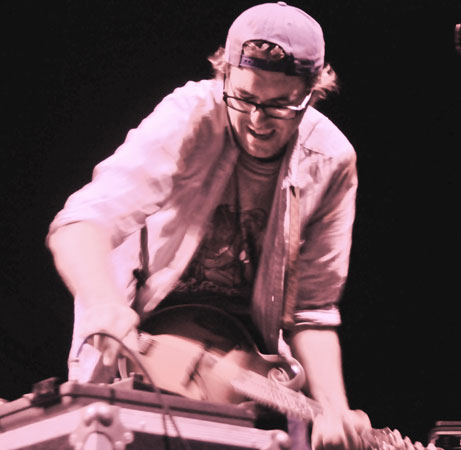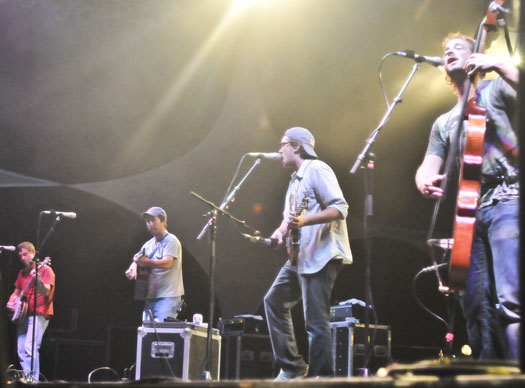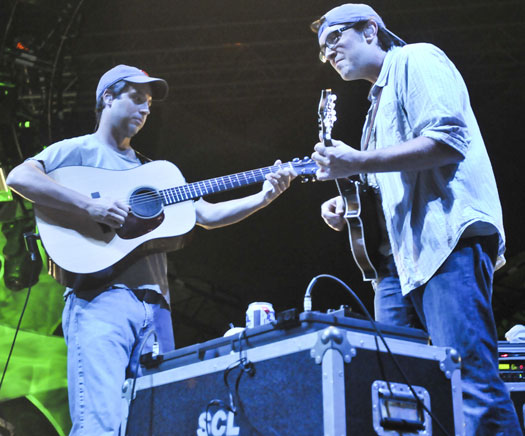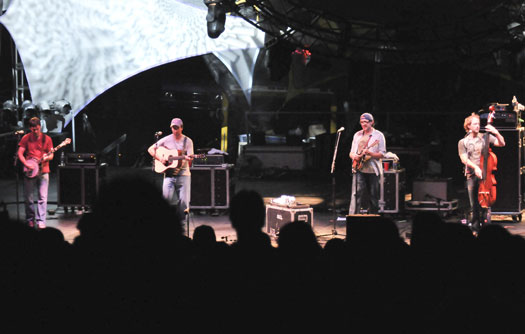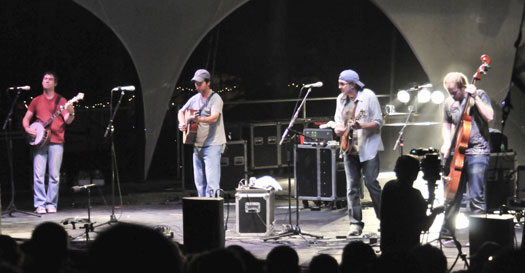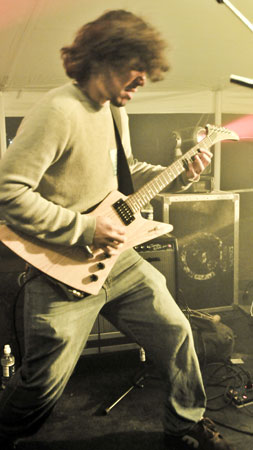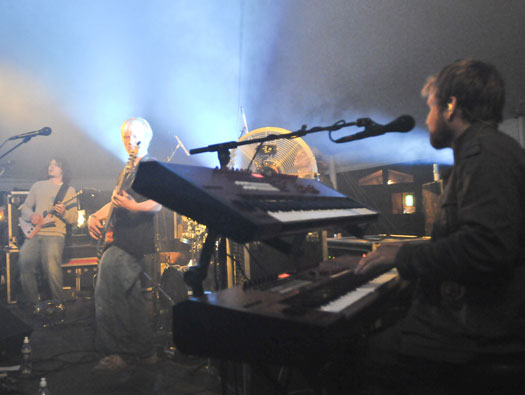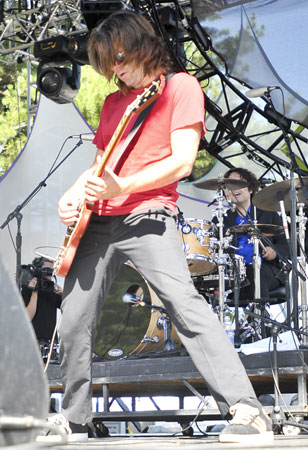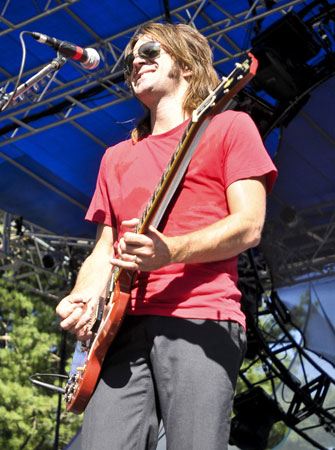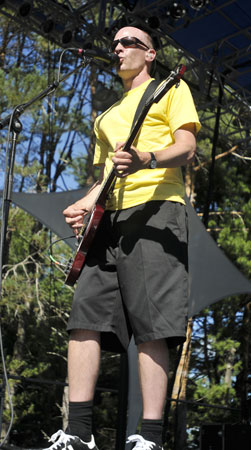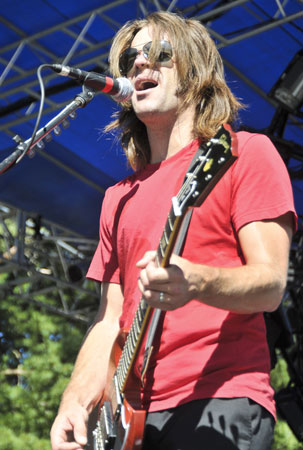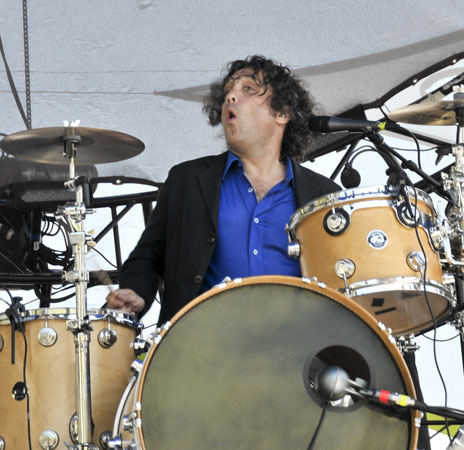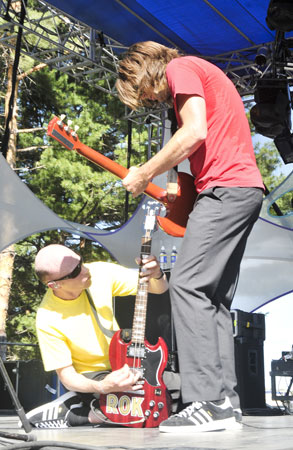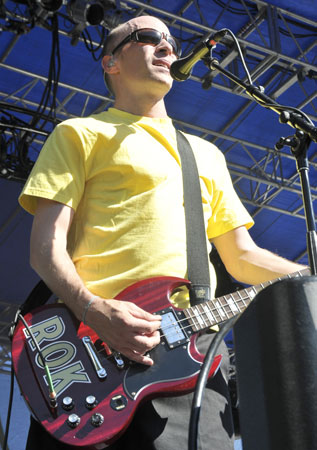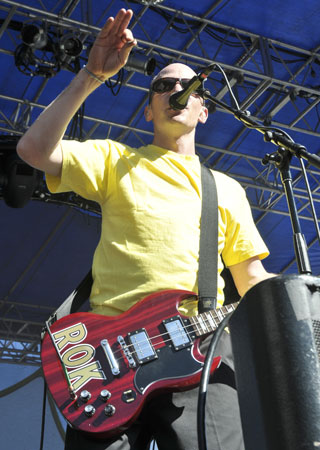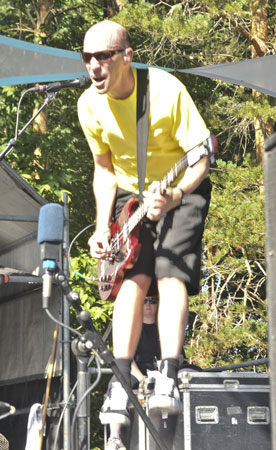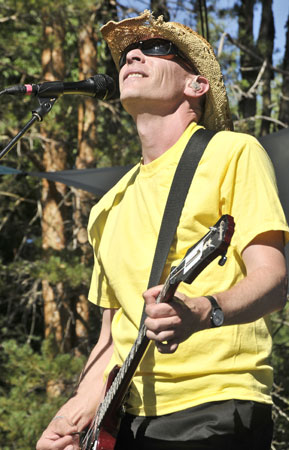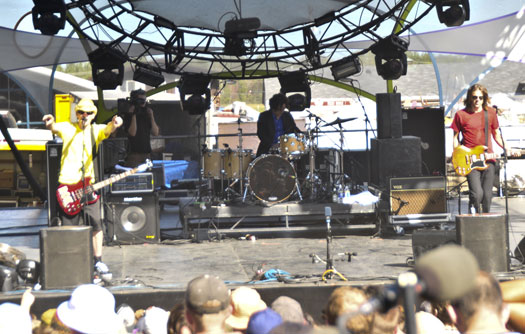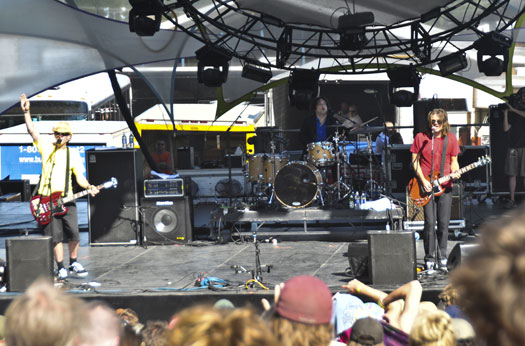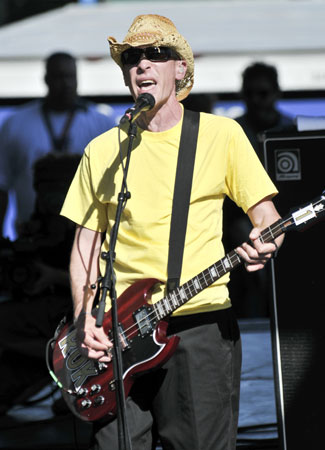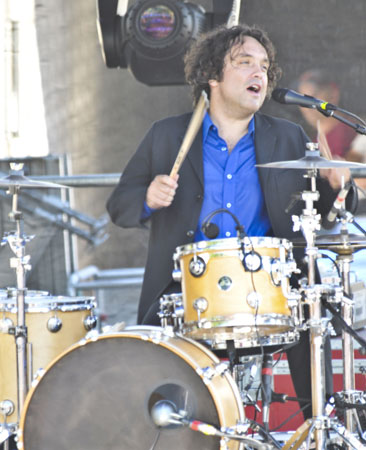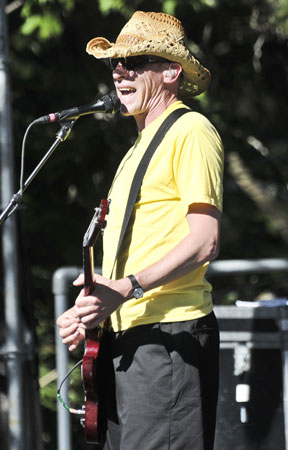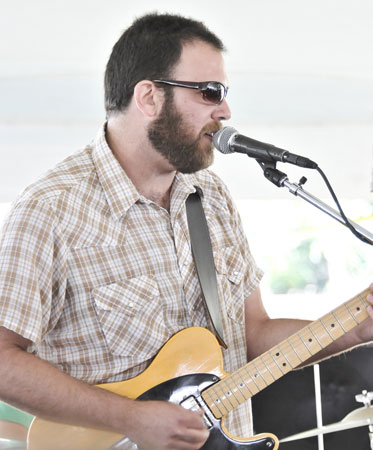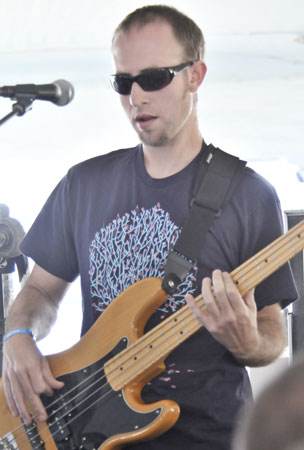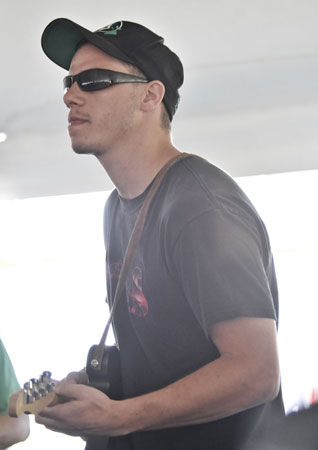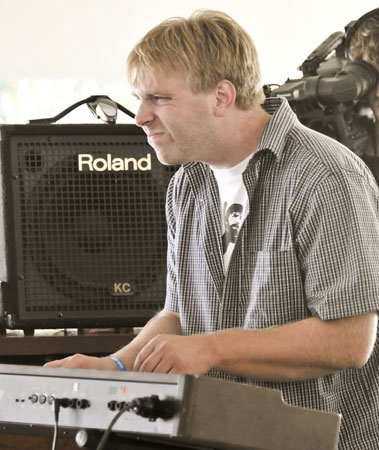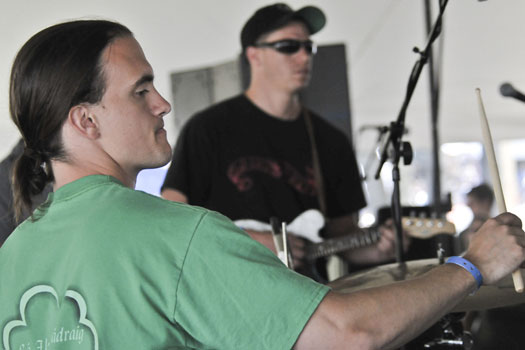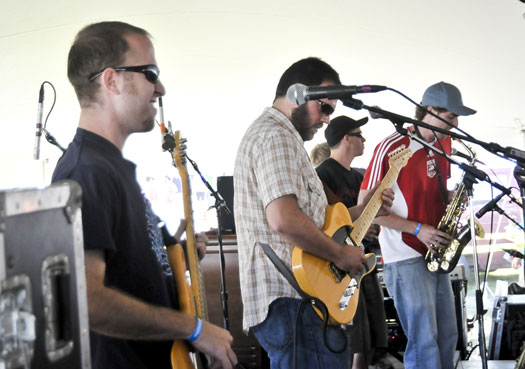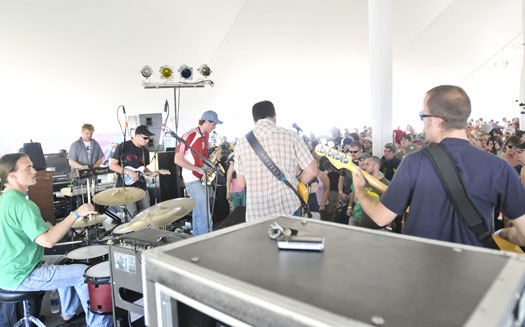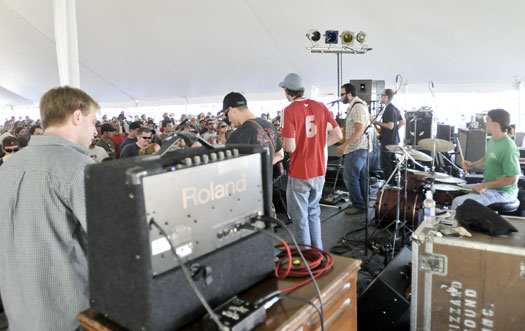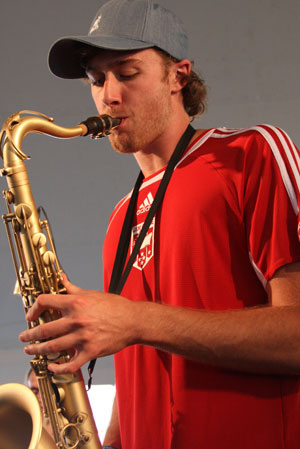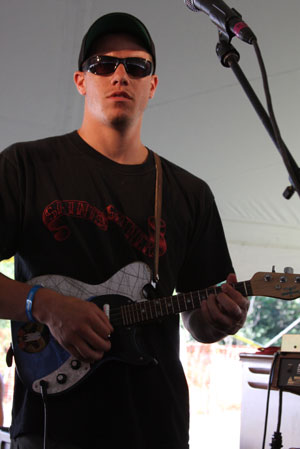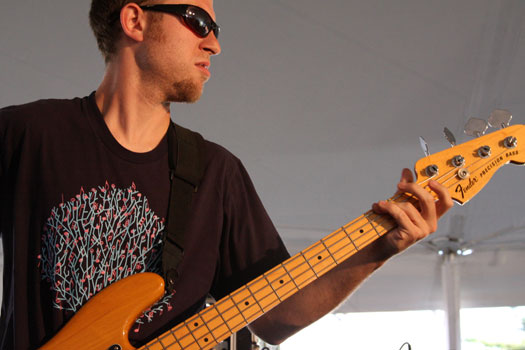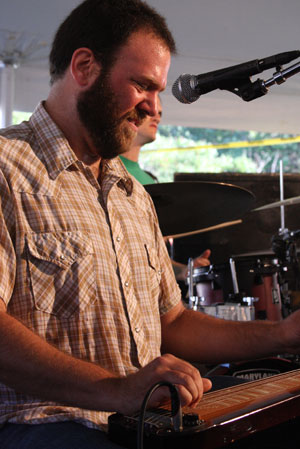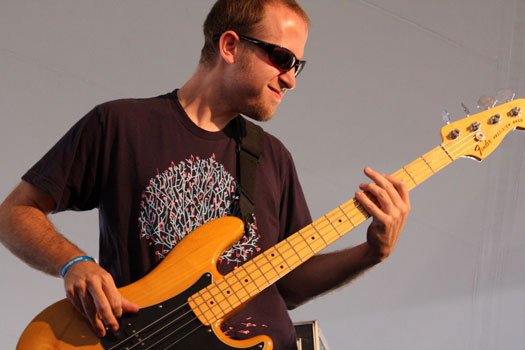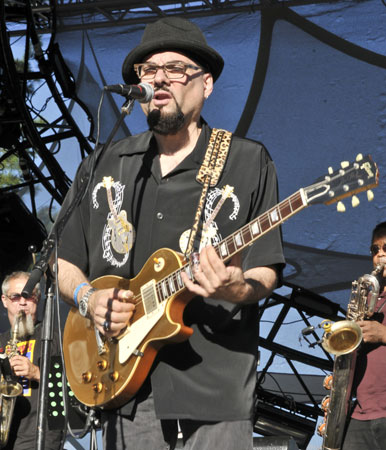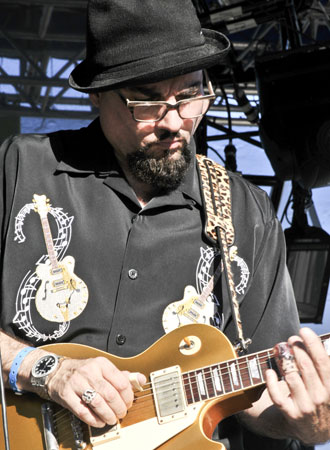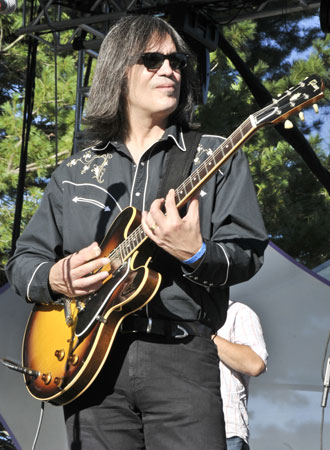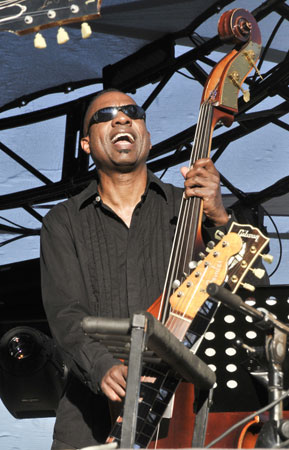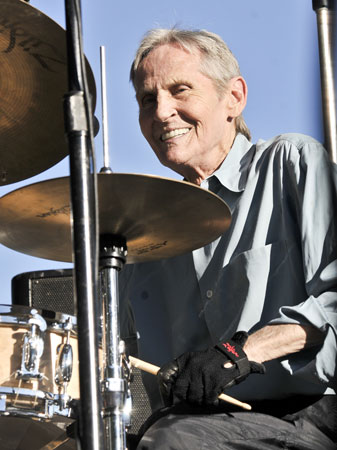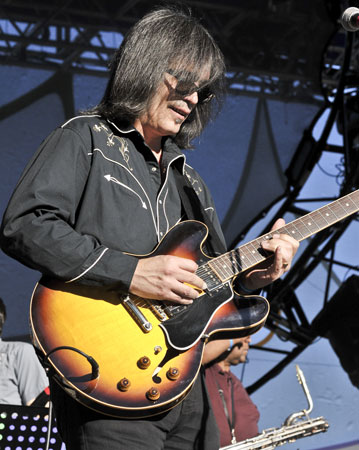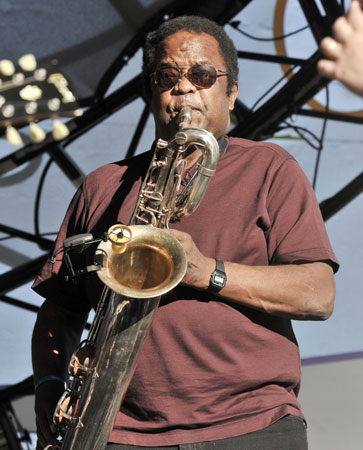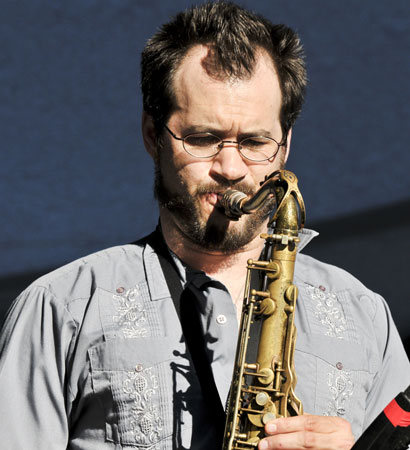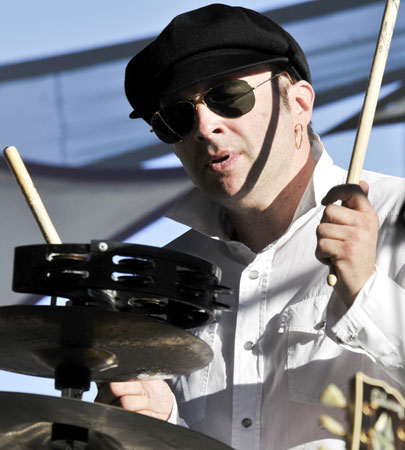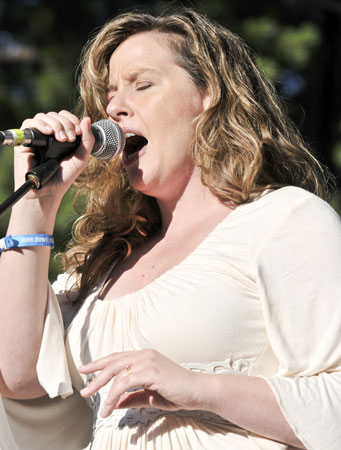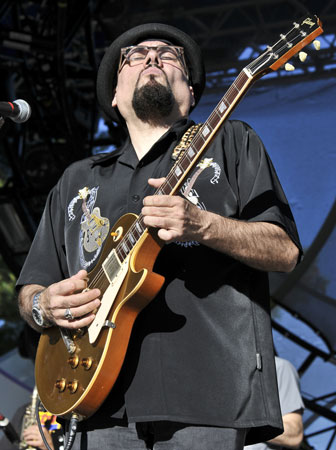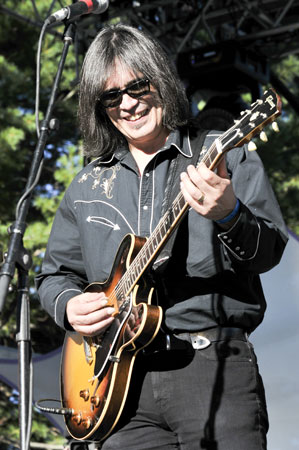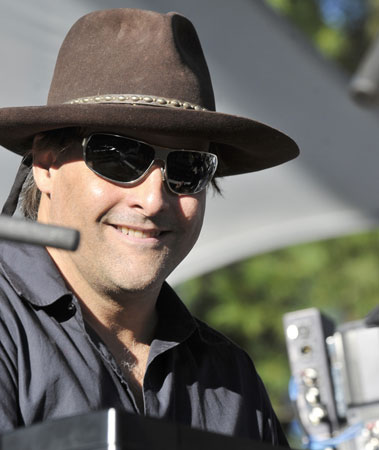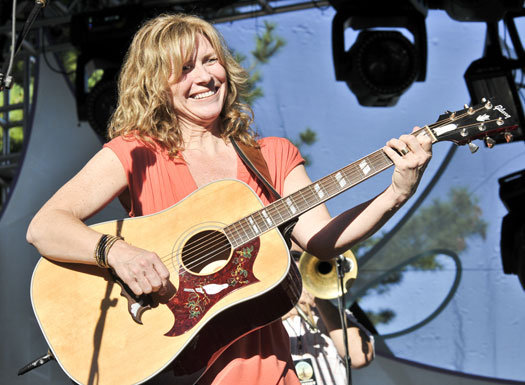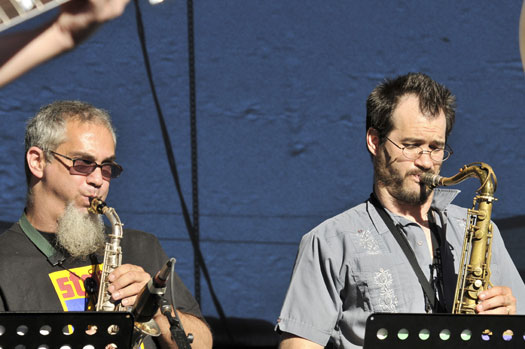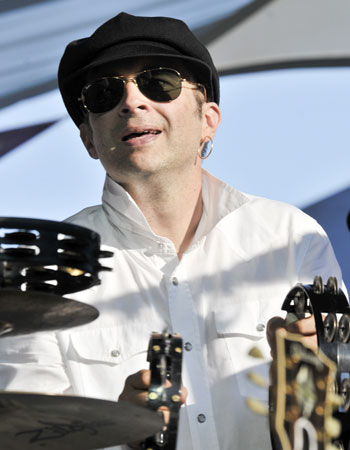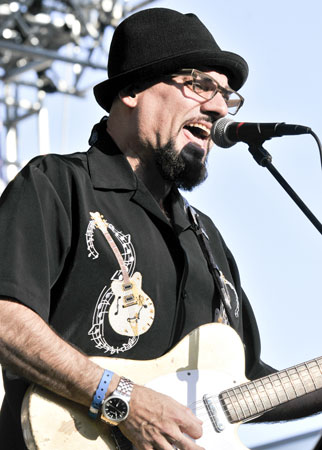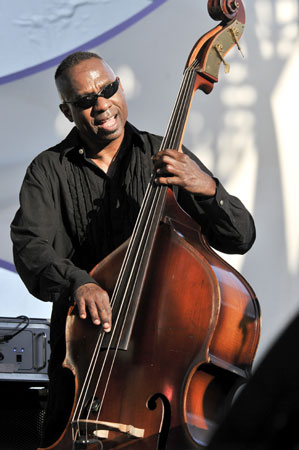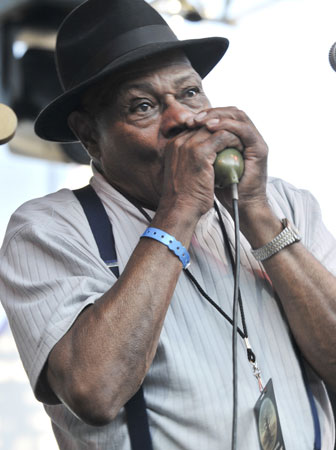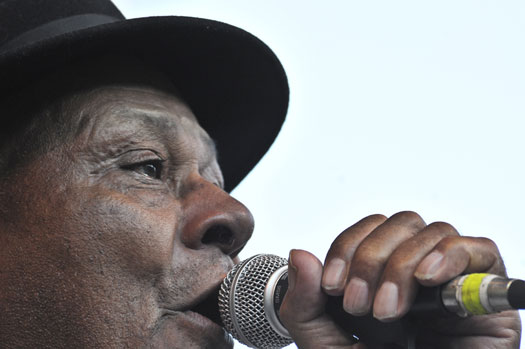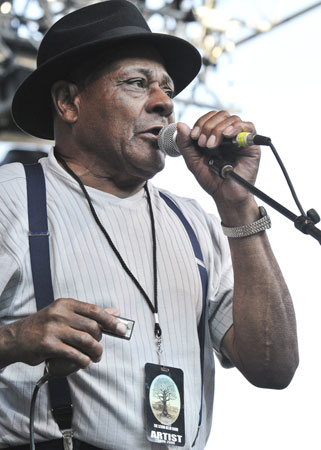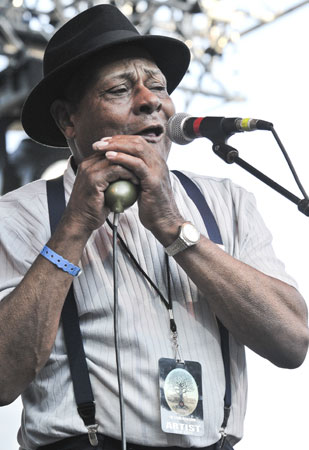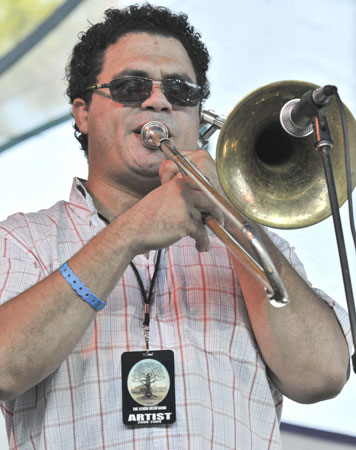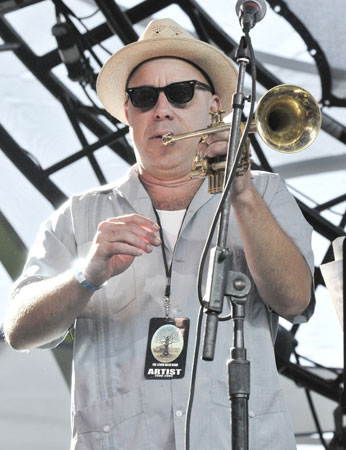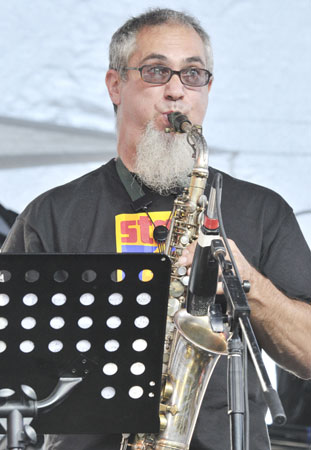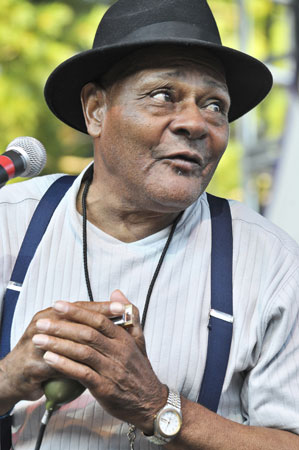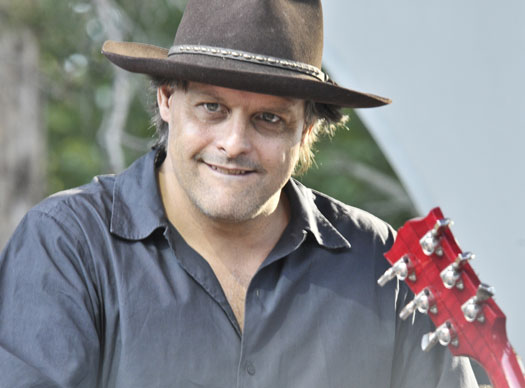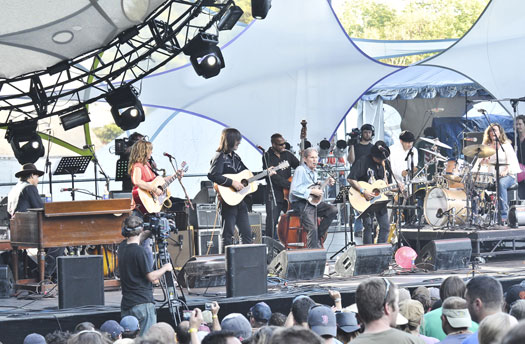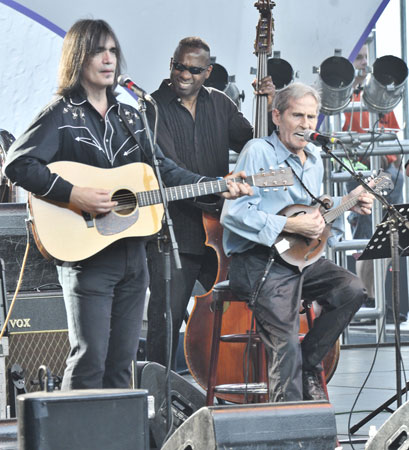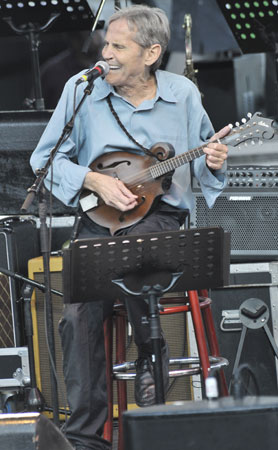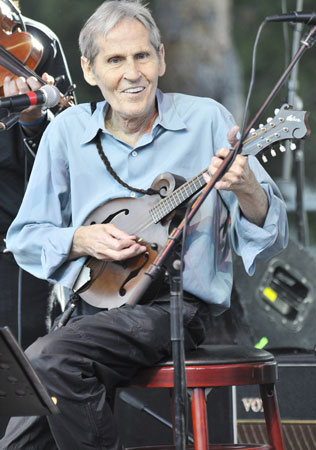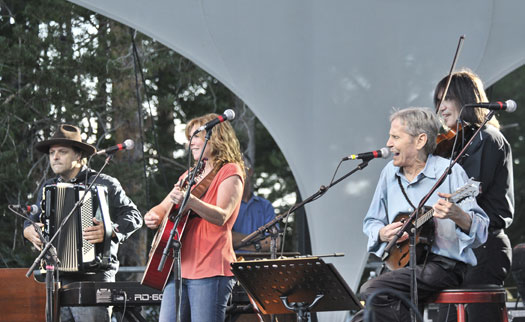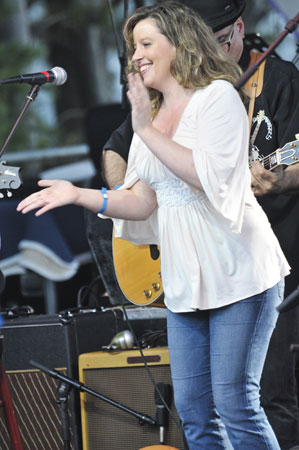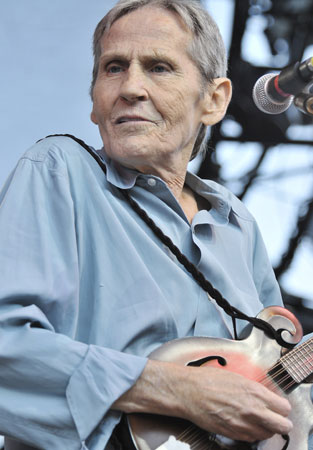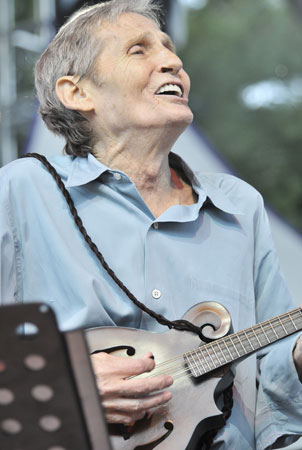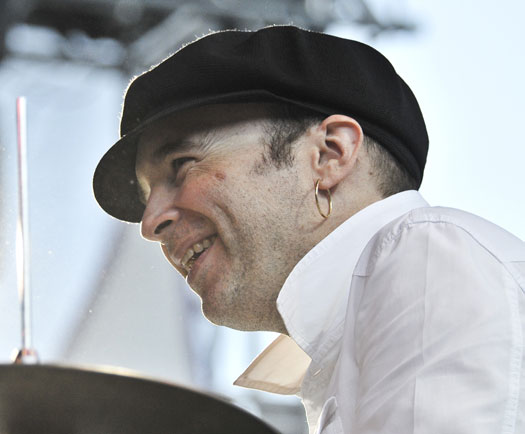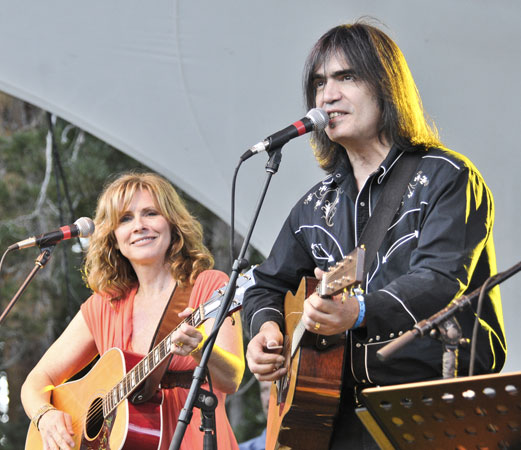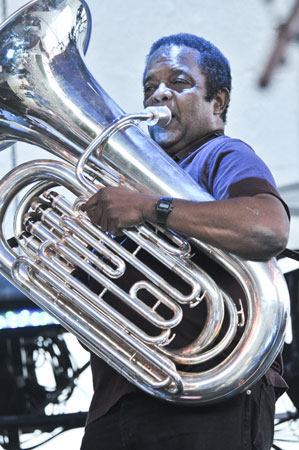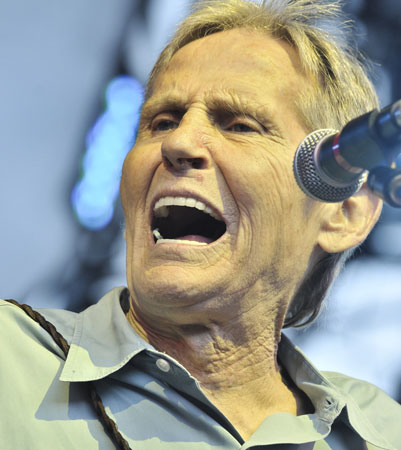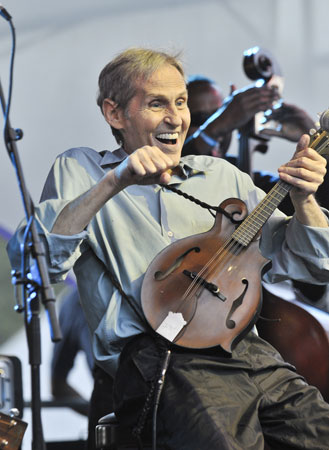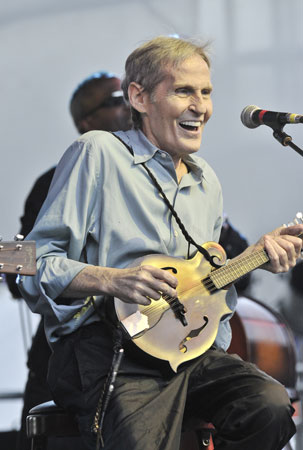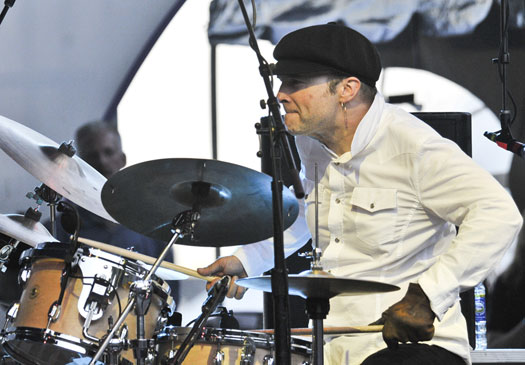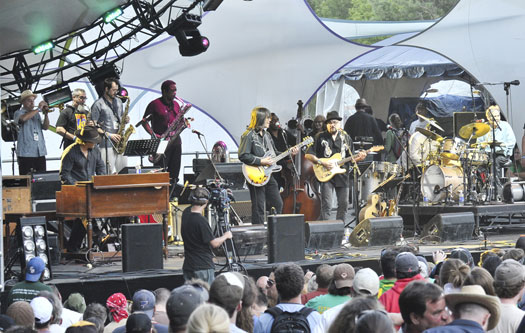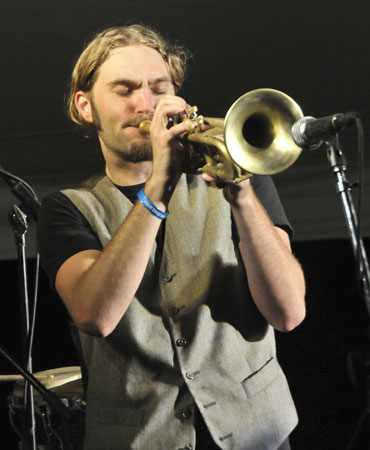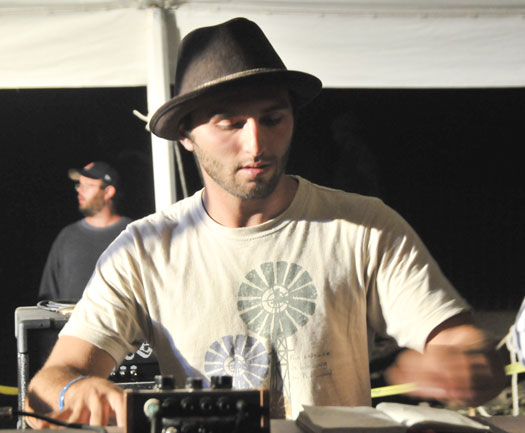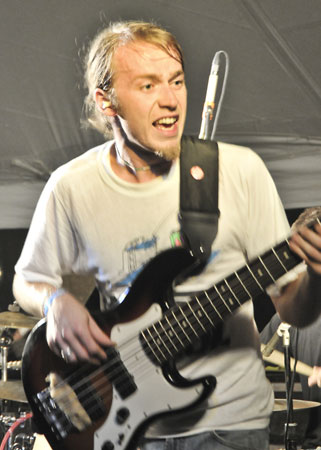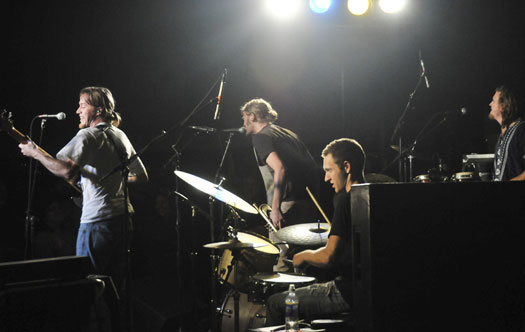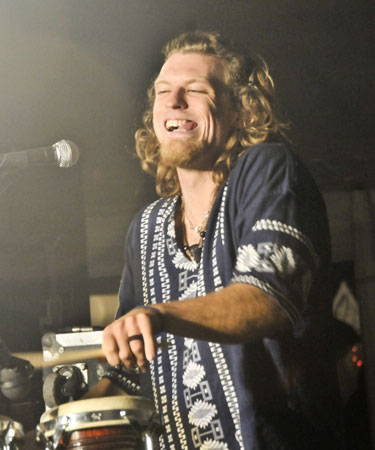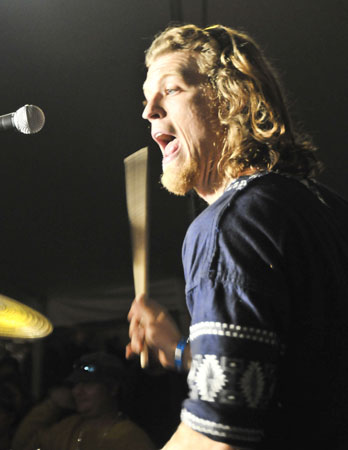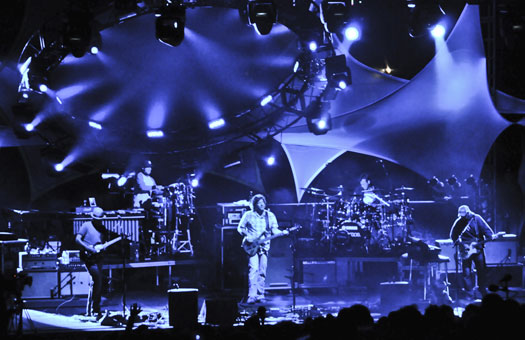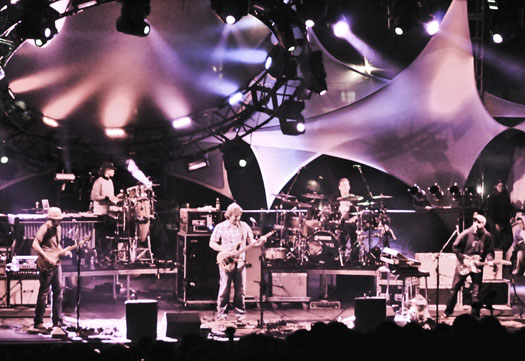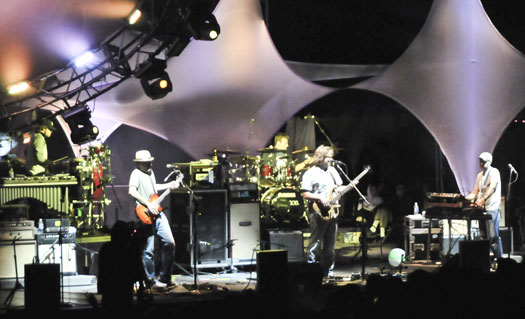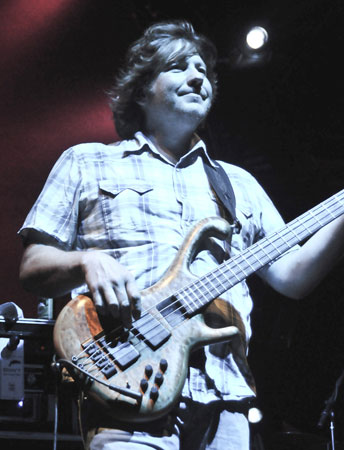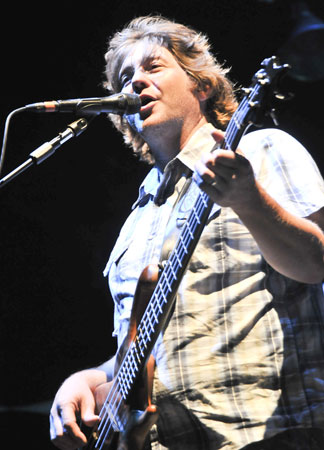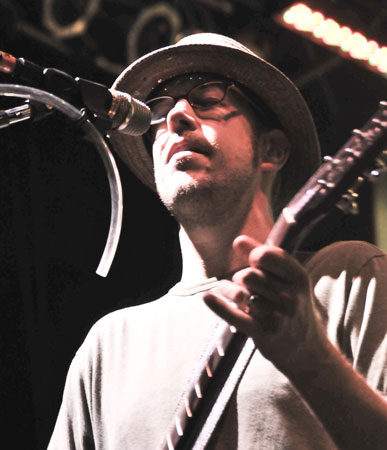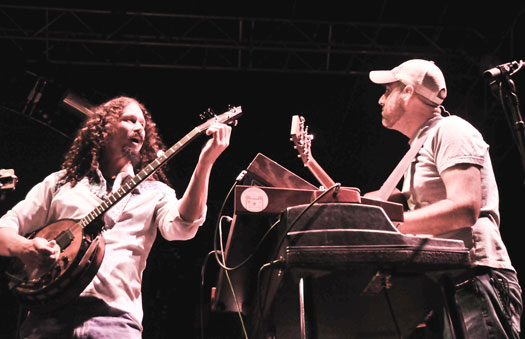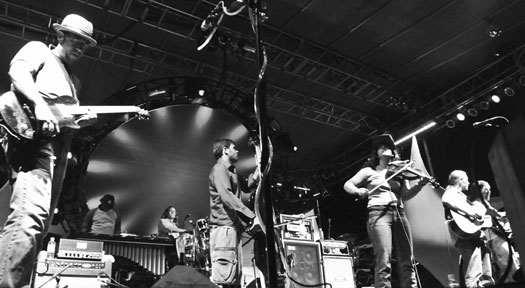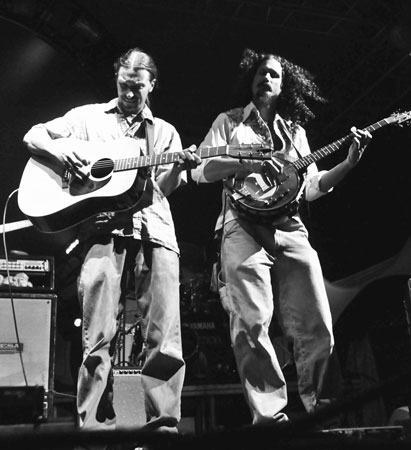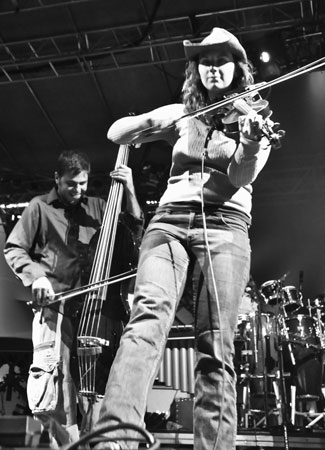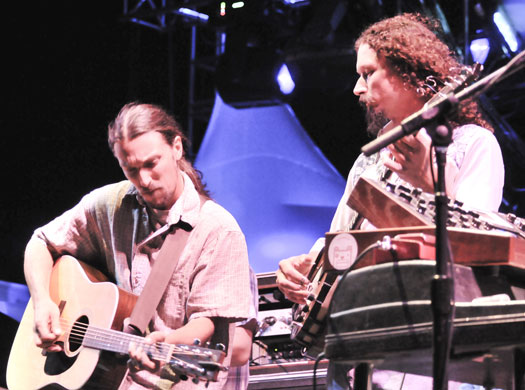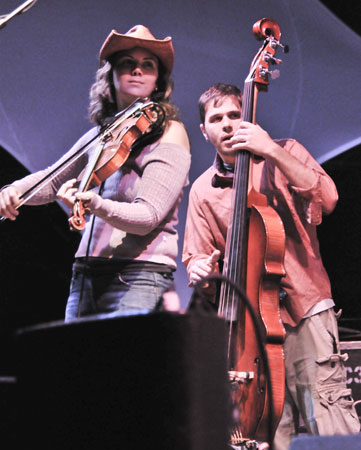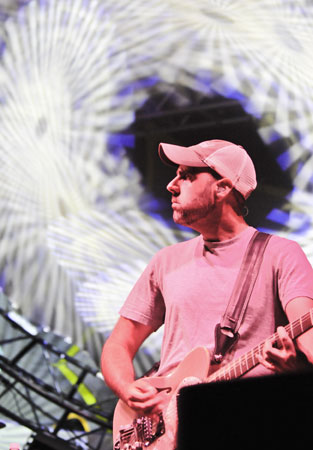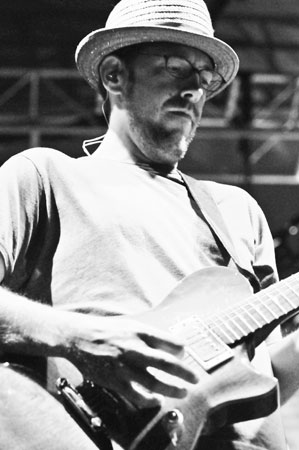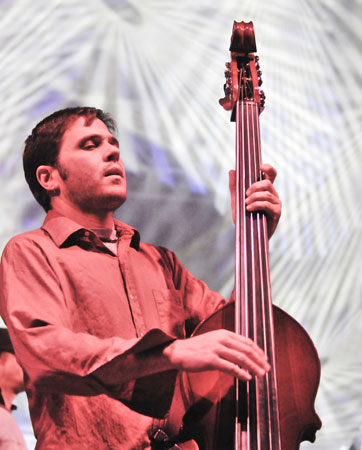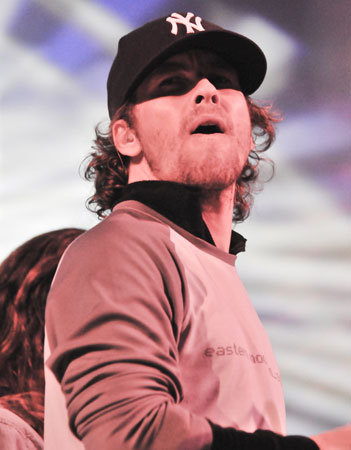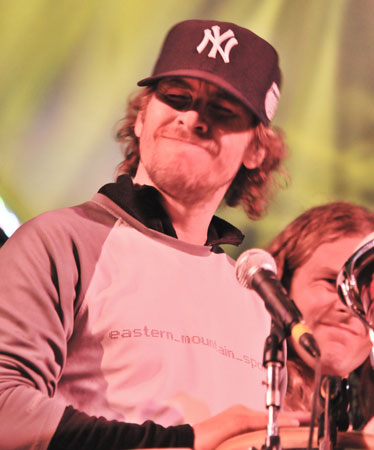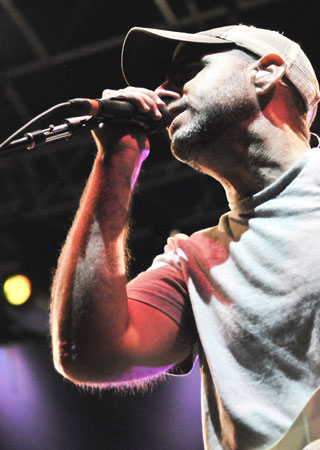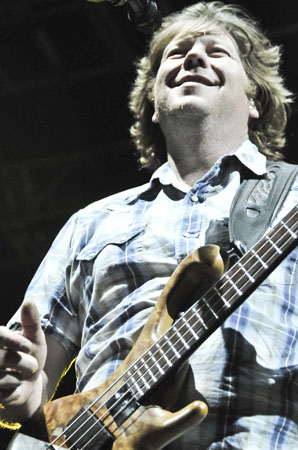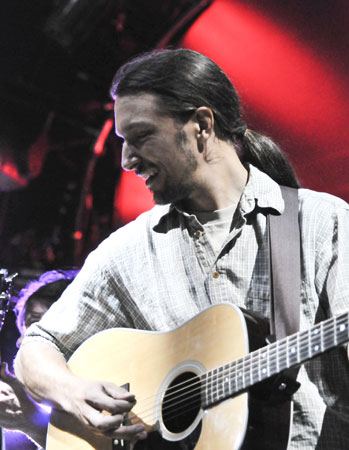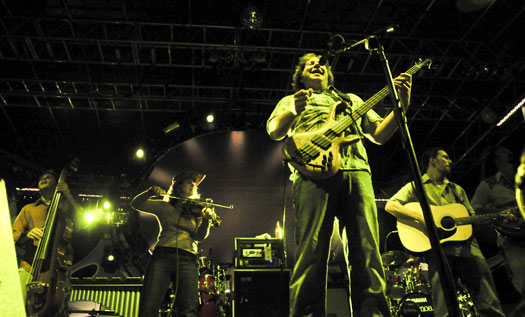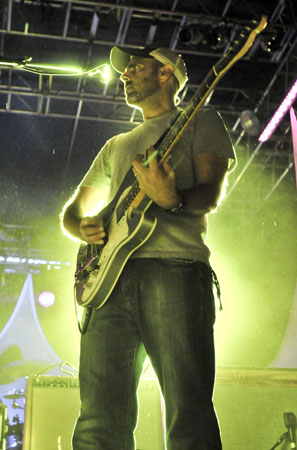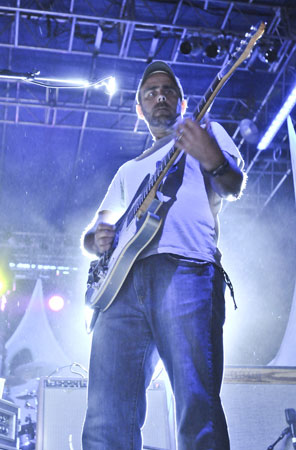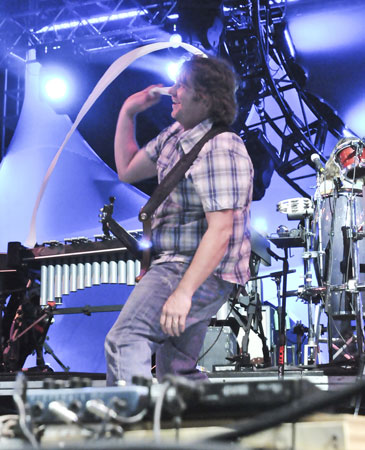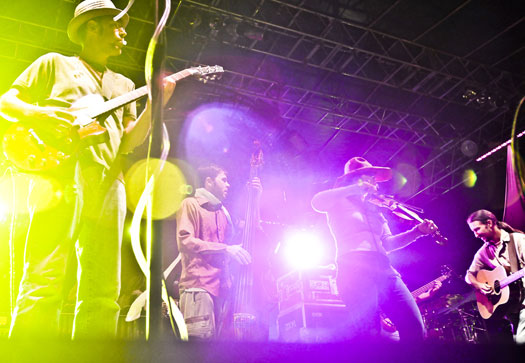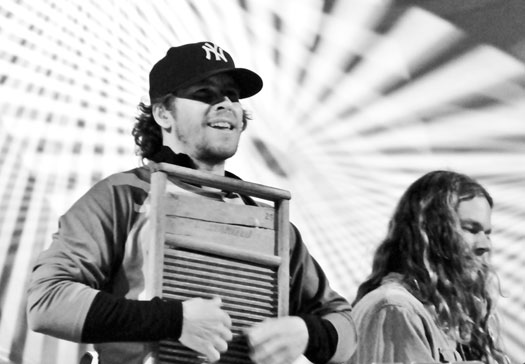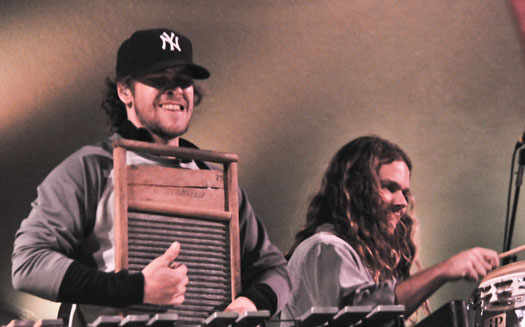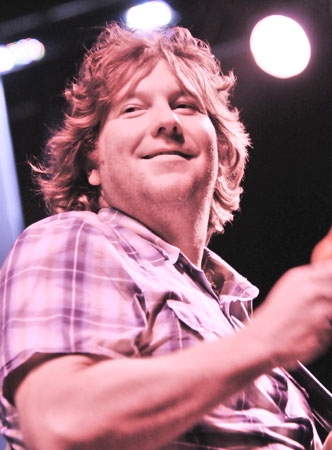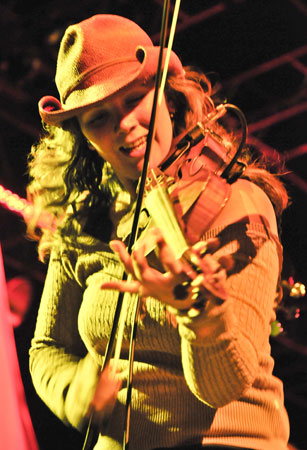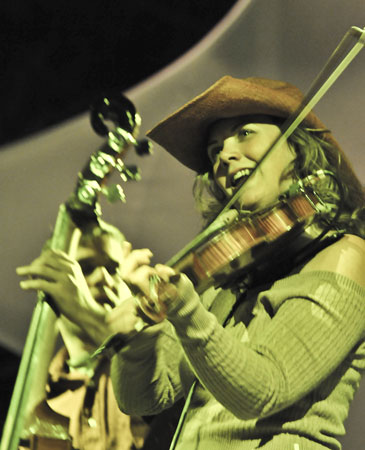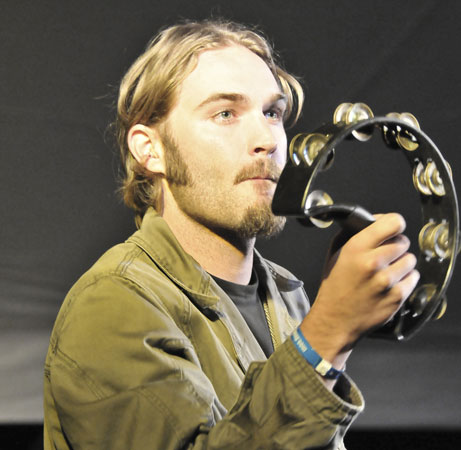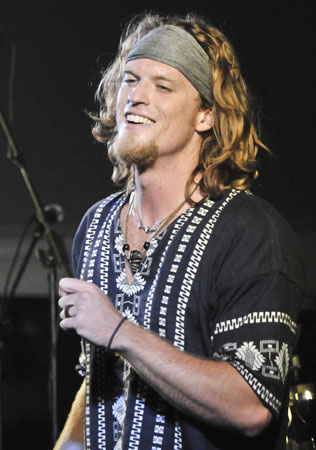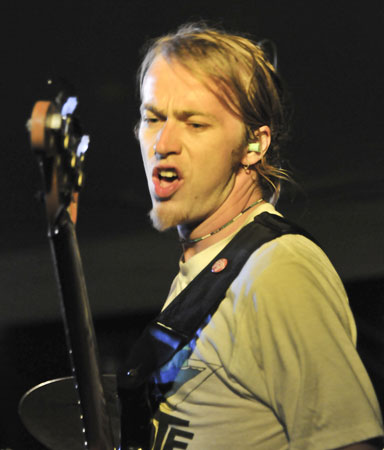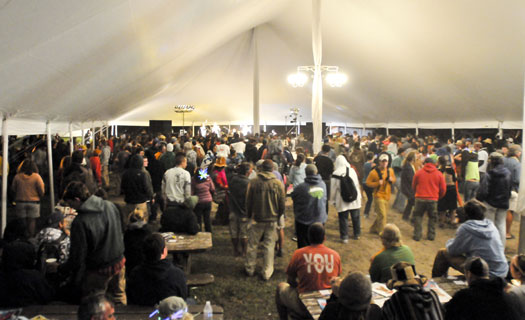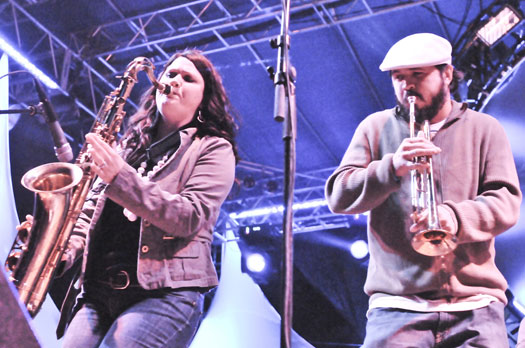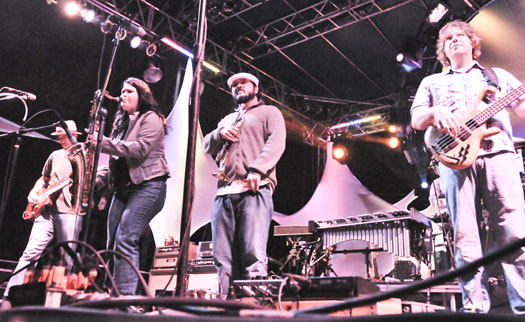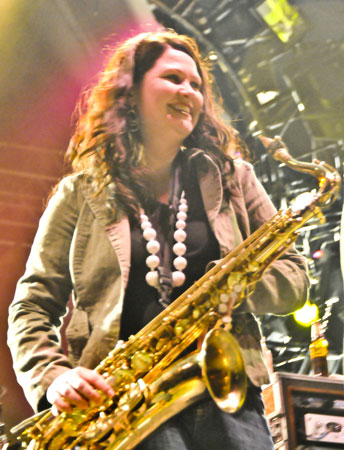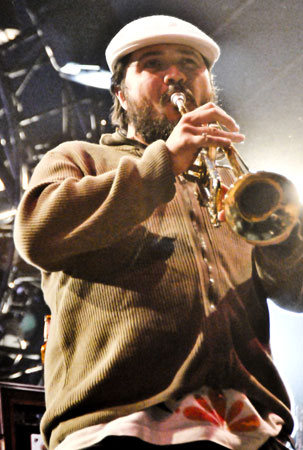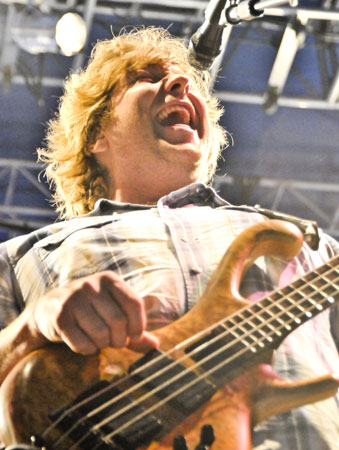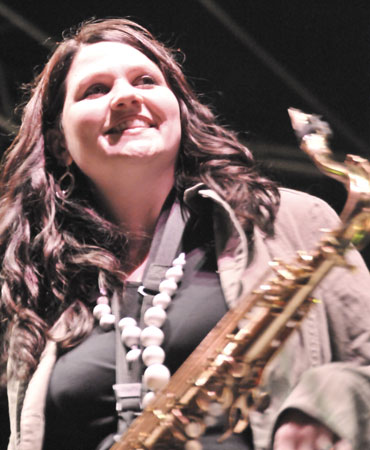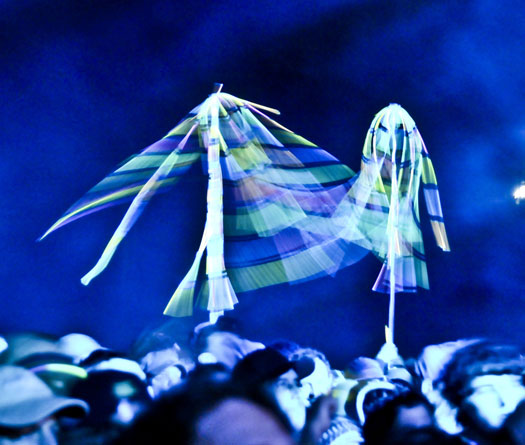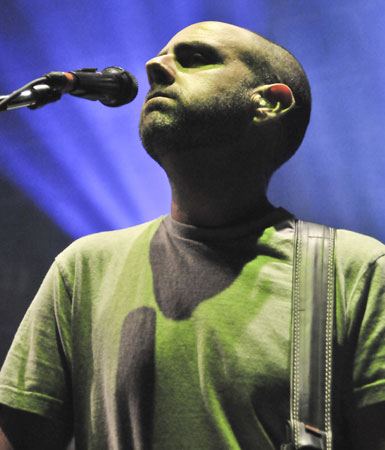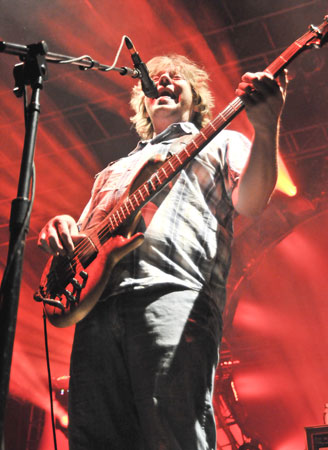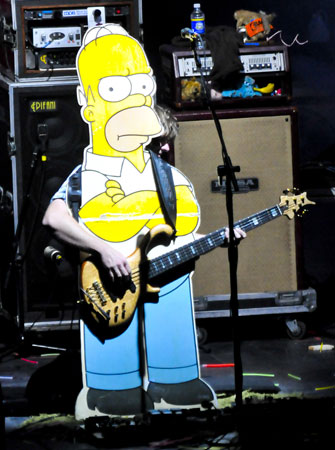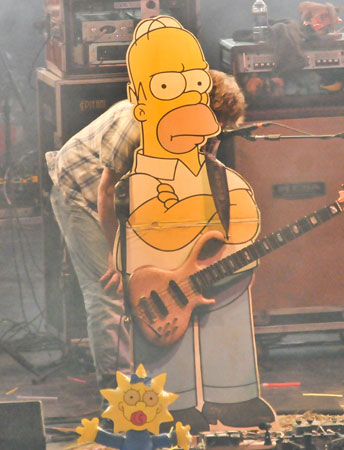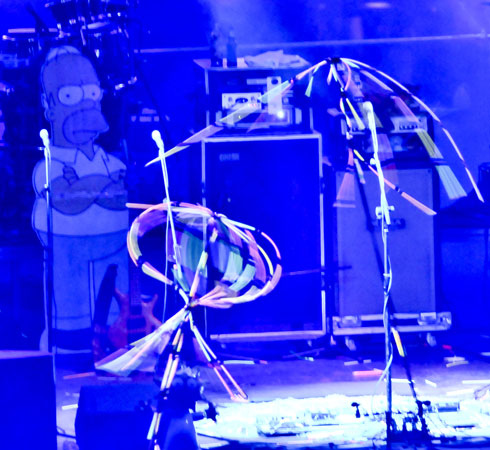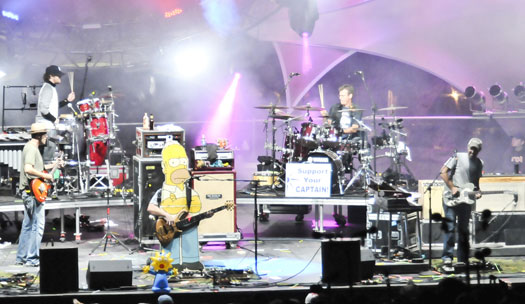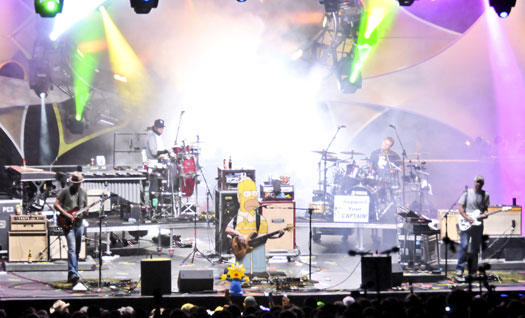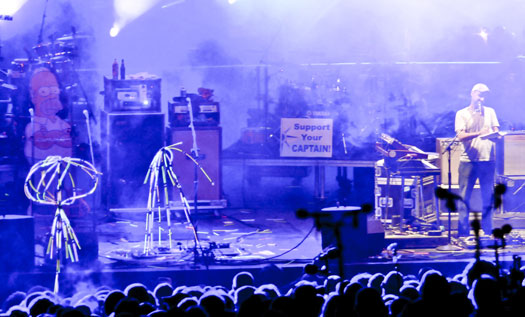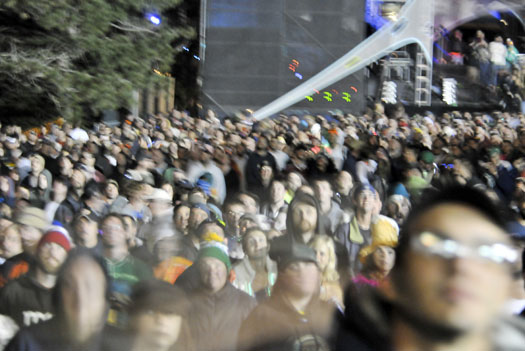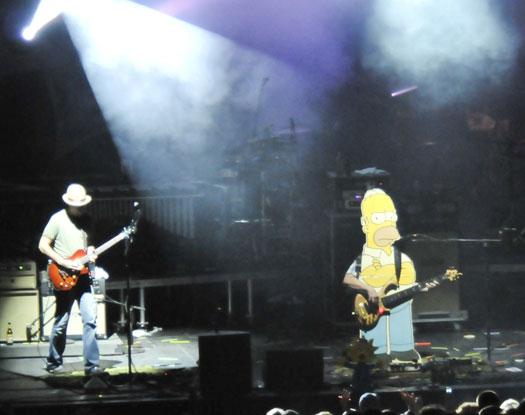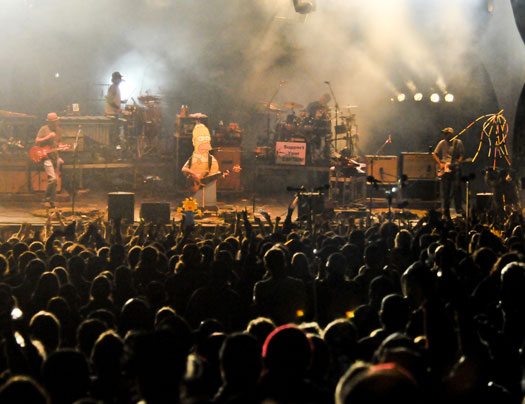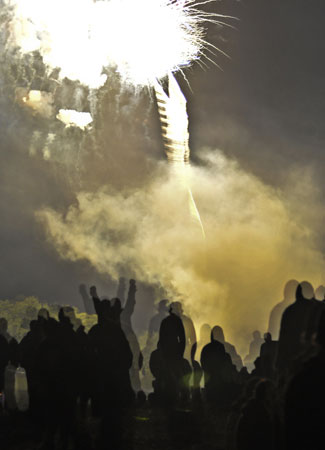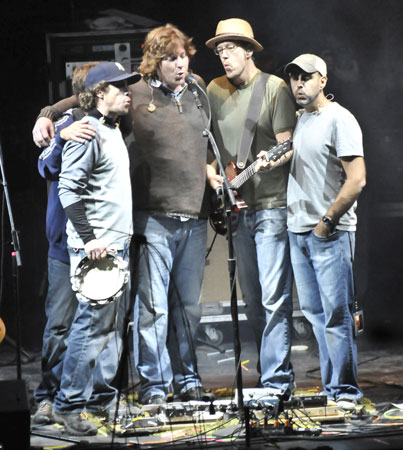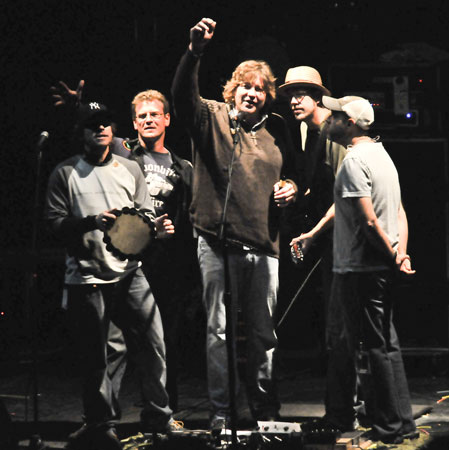 Earlier this summer I hit High Sierra Music Festival out in California for the first time. A few hours after I got settled I saw musician Nathan Moore; we clinked drinks and he said' "Welcome home." It's amazing to see a festival build a reputation that makes people go back every year' no questions asked. I meet a ton of folks out west who declared they'd never miss it. After my experience' I can see why. The festival provided the perfect reciprocity between the fans and musicians' where immediately an atmosphere to go for it and create in the moment was there. And with that kind of vibe' it's understood that all the musicians are going to show up and do what they do best.
Just how I was welcomed home at High Sierra' I would welcome anybody home at moe.down. I haven't missed one yet' and all they have to do is announce they are doing it for me to be there. I think moe. guitarist Al Schnier said it best toward the festival's conclusion this year: "I'm pretty sure I say it every year' but best one yet." I couldn't agree more. The wonderful thing about the festival is that it always leaves me feeling that way.
When it comes to moe.down' the most important thing to remember is this: moe. fans don't fuck around. And neither does the band. They're going to host a great party and the musicians are going to bring it -- big name or small. My favorite example of this was Levon Helm Band' who absolutely killed it during their Sunday evening set. It feels good to see a legend like Levon' smiling ear to ear' playing his heart out and reminding the crowd' jokingly' several times' "Don't take the brown stuff!"
It felt wonderful to be part of such a great community' where you can invite Levon Helm and the energy between the audience and musicians turns into a blazing party that gets hotter and hotter after every tune. It was so good that Levon said' "See you next year!" as he left the stage' blowing kisses to the audience and waving a towel in the air. And that's just one of the many perfect snapshots of this festival.
moe.down has nearly tripled in size since the first in 2000. Of course' with growth comes some bad stuff -- people there for the wrong reasons and whatnot -- but it doesn't come close to overshadowing all the positives. The slow evolution of this festival is very similar to the band's playing' as well as every aspect of moe.'s organization; everything keeps getting better. Lighting designer Jeff Waful is a great example. The sixth man on the visuals continues to amaze me and did a stellar job all weekend long lighting up the mountain.
The most impressive part of moe.down 9 was that it went by in the blink of an eye' faster than any other year. When Sunday came' I felt like I wanted another day. Amazingly' after six long moe. sets' there wasn't a hint of moe. fatigue. Add in all the other great music' too' and that's an impressive feat.
I look at moe.down as an annual time for the band to stretch out and get really comfortable playing for their fan base. In some ways it reminds of the string of Phish festivals from the mid to late '90s' where the band had a ton of time to really stretch out and get loose' and at the same time showcase' in a really memorable way' how they've evolved over the past year. Where Phish's festivals were an exclusive party for the band and fans' moe. likes to invite some friends. For a moe. fan' the beauty of this festival is that you're going to get hours and hours of moe.' but there's also the unique lineup' and inevitably you're going to see some really cool collaborations. They always invite a few heroes to play' a few bands that fall into left field diversity' both new and old friends they've shared the road with' and there's plenty of slots to give young bands an opportunity to show what they can do in the beer tent.
Friday night after U-Melt threw down under the tent -- closing their second set in ridiculous fashion with Michael Jackson's "Billie Jean" and "Thriller" -- I moonwalked back to the main stage for an interesting juxtaposition in sound: The Sparrow Quartet featuring Abigail Washburn and Béla Fleck. When you have players this good' you adjust quickly to quiet music. Later during moe.'s set' Béla joined them for "Shoot First'" and it was deep. Not sure why this was surprising' but the way they improvised together wasn't predictable. I think this set the course for the rest of the weekend.
That spirit seemed to carry on the next day with the Benevento-Russo Duo set. It was the most inspired and playful set I've seen them play in probably two years. The telepathic spark between the two seemed in full force' leaving behind a lot of the composed parts for the unknown. During moe.'s day set' it was great to see the two of them return for the set-closing "Brent Black."
moe.'s day set had a bunch of other highlights. "Bring It Back Home" was the perfect opener in mid-day sunshine. The unleashing of a dozen or so big blow-up Saranac bears bopping around the crowd during "Bear Song" came close to matching the spectacle created by last year's Mayor of moe.ville' Hodge' when an army of balloons were launched during "Buster." Swampadelica's Nadine LaFond' who sang backup on several tracks on moe.'s latest' Sticks and Stones' made several appearances as well.
Saturday night in moe.ville historically always seems to be the craziest. This year was no exception. The sun went down with Yonder Mountain String Band cooking it up. Sure enough' Jeff Austin returned with his mandolin during moe.'s first set to do some shredding/pickin' on "Bring You Down." During the second set' Nadine returned to lead the band through the fiery Hendrix classic "Voodoo Chile." The blistering' dirty jam that followed led into the great band switch of 2008. Soon enough' moe. was off the stage and Fishbone was on' jamming away. I'm not sure if this matched the weirdness of last year's Meat Puppets band switch' but it was just as cool. Where and when will you ever see Fishbone play freeform for 20 minutes? I think the only thing that would be disappointing is if something this strange didn't happened Saturday night at moe.down.
The Bridge and The Macpodz were my two favorite tent performances of the weekend. All the tent performances were good -- The Brew' U-Melt' The PMG' Swampadelica' & Lynch -- but nothing was as over-the-top outstanding as prior years. The Presidents of the United State of America were the fun surprise of the weekend. Admittedly' I didn't anticipate much' but it was a good time.

Sunday night's moe. sets were fantastic. The first set closed with my favorite collaboration of the weekend' with all of Cornmeal joining them onstage. The instrumental "MacIntyre Range" was stretched out and done beautifully' followed by a "32 Things" that was burning hot. The Cornmeal gang took this jam up a notch' and when moe. pushed to go further' they didn't hesitate to push back. It's nice to be surrounded by friends who all had the same look on their face when it ended' the look that says' "Umm… how good was that?!"
related articles
Shows: moe.
Shows: Yonder Mountain String Band
Shows: Catskill Chill 2014
Shows: moe.down 15
Shows: moe.
More on:
moe.
,
American Babies
,
U-Melt
,
Abigail Washburn and Sparrow Quartet
,
Béla Fleck
,
Benevento-Russo Duo
,
The Brew
,
Yonder Mountain String Band
,
Presidents of the United States of America
,
The Macpodz
,
Fishbone
,
Lynch
,
Cornmeal
,
The Bridge
,
Levon Helm
,
The Presidents of the United States of America