Shows
Mile High Festival
July 19-20, 2008
in Denver' CO
by Garret K. Woodward
|
photography by Andrew Wyatt
July 22, 2008
page 2 of 5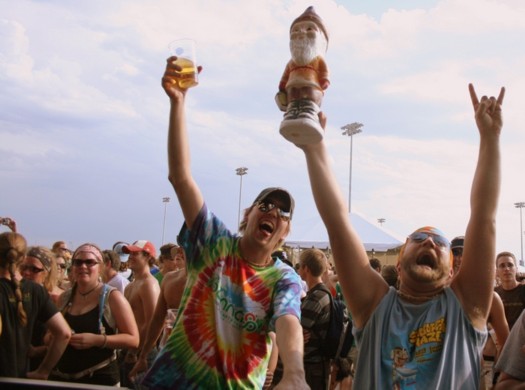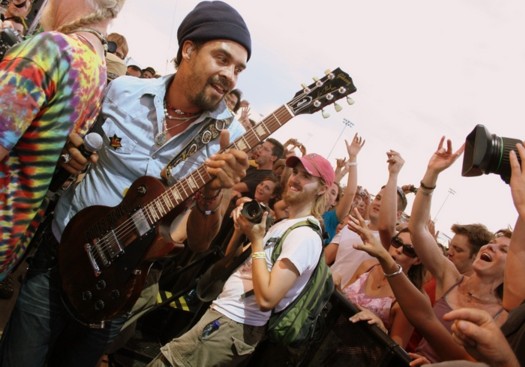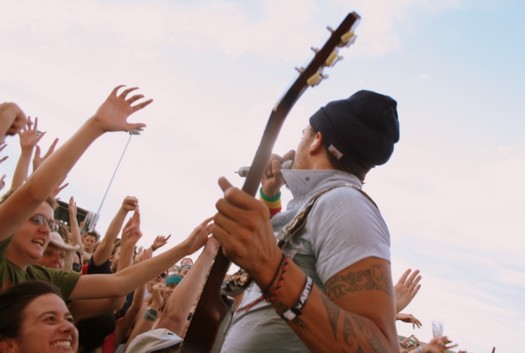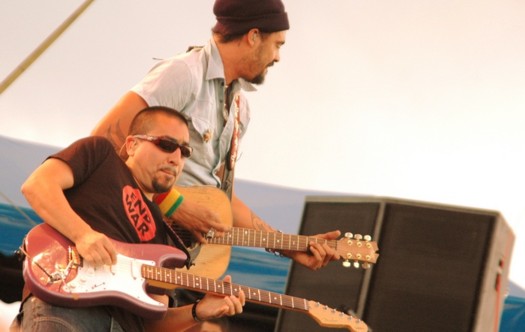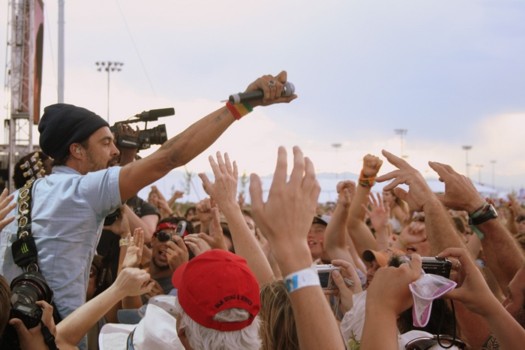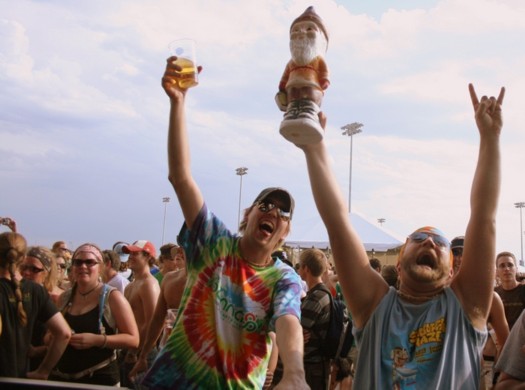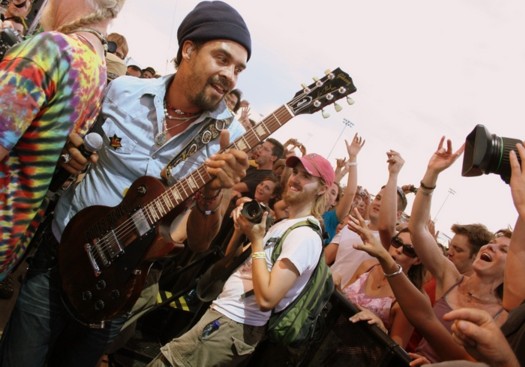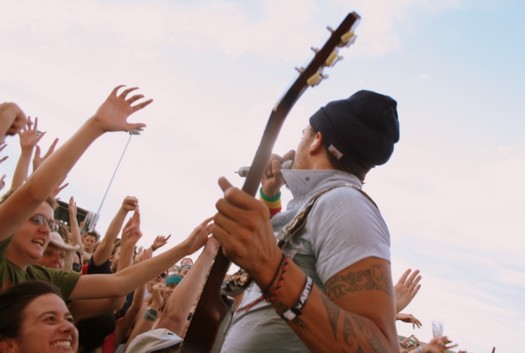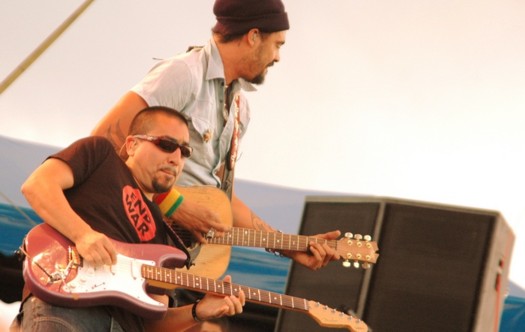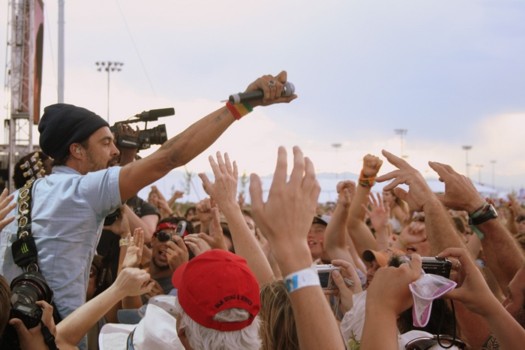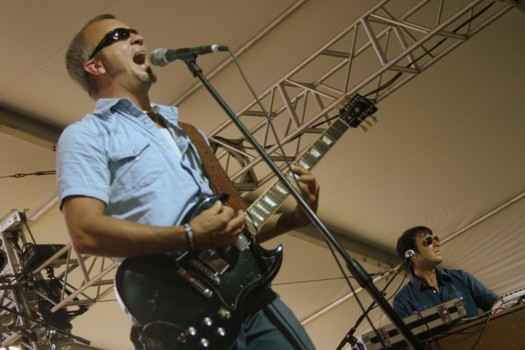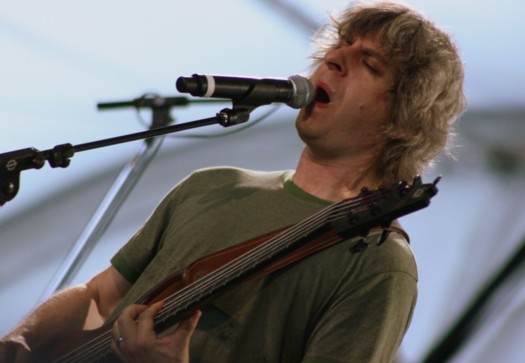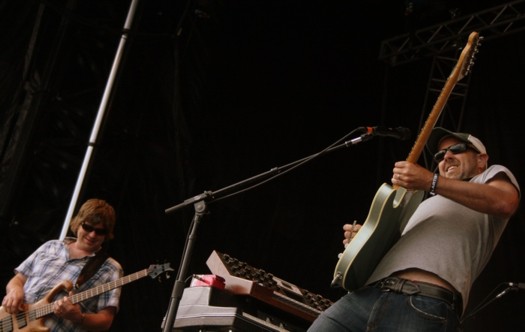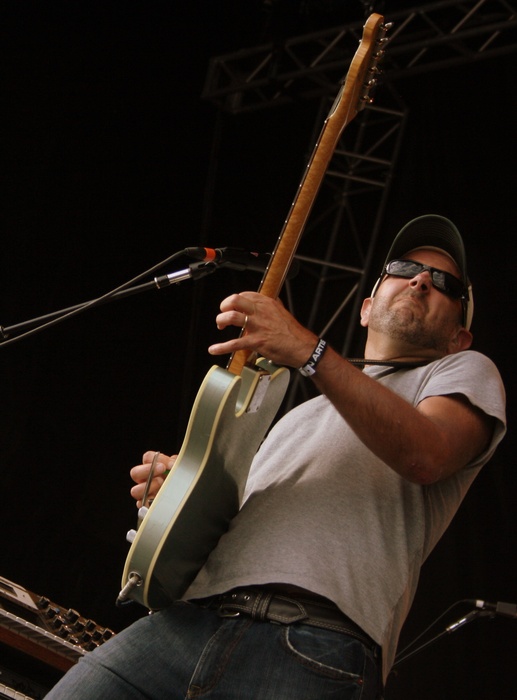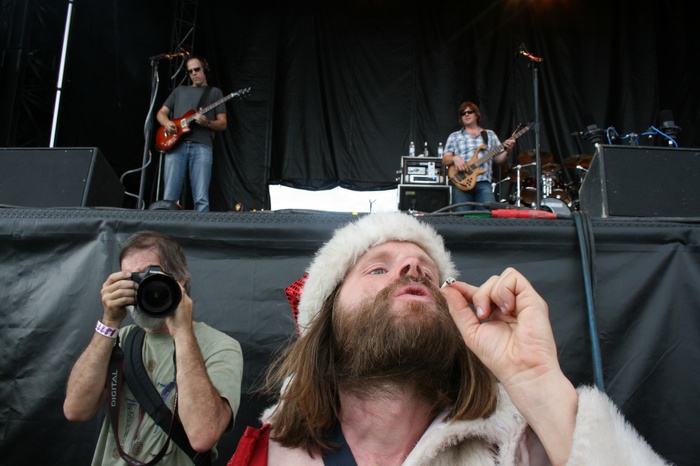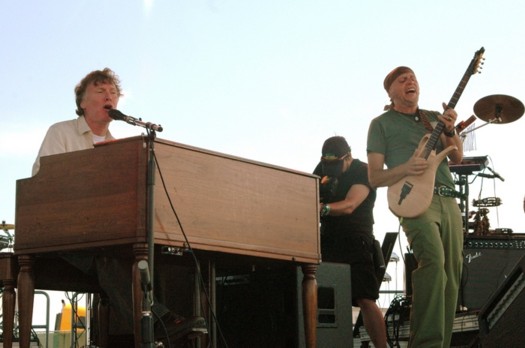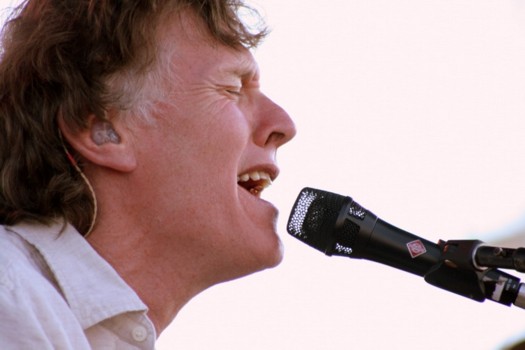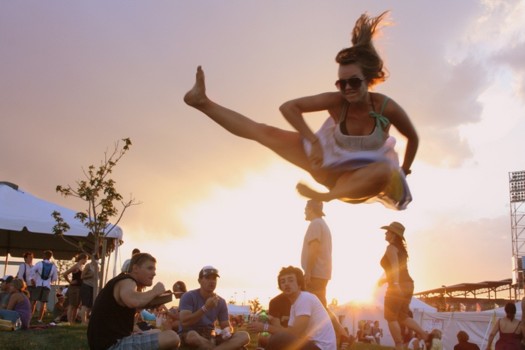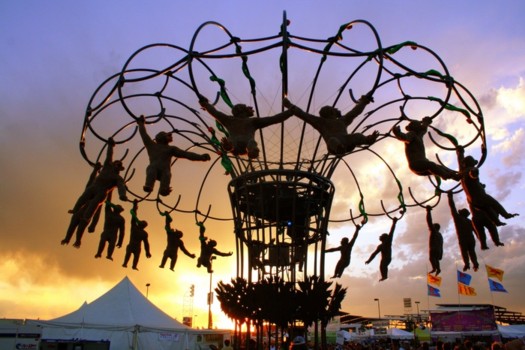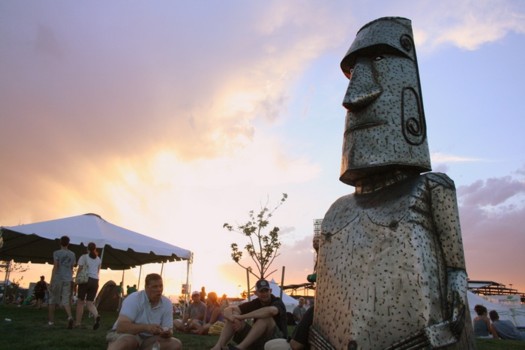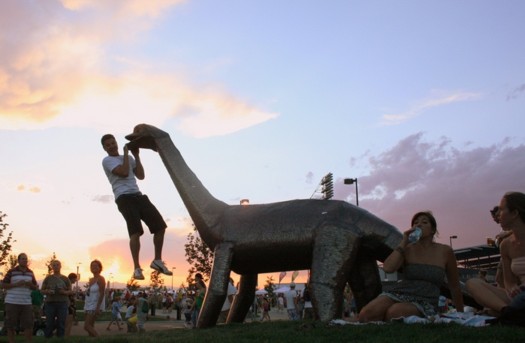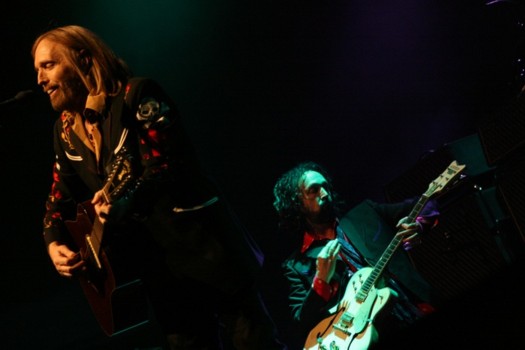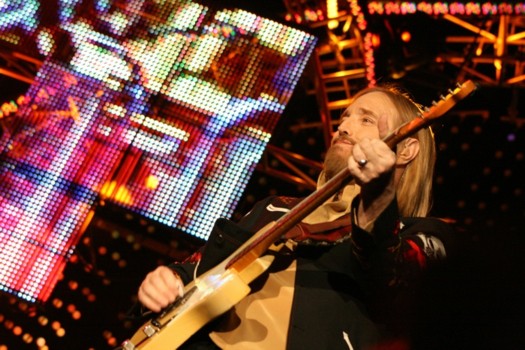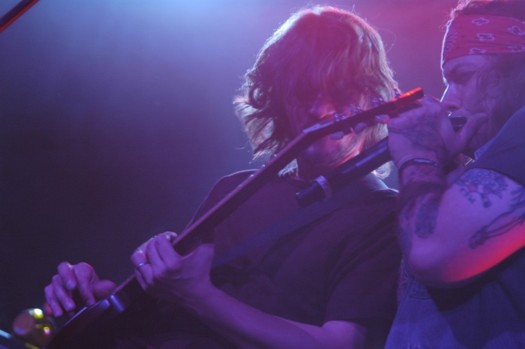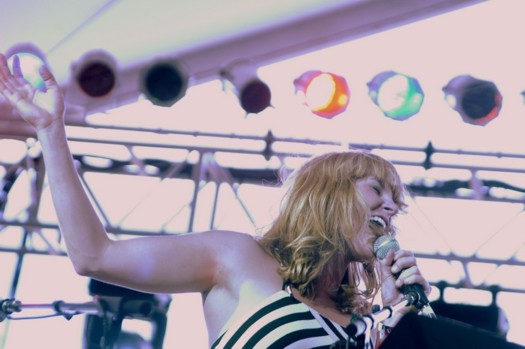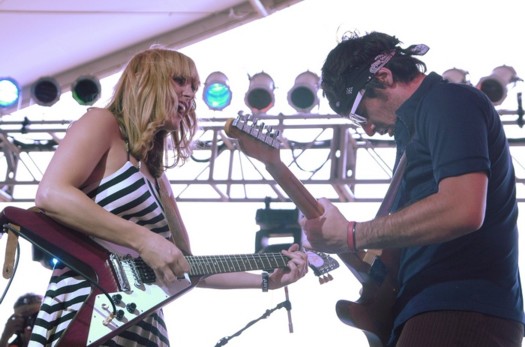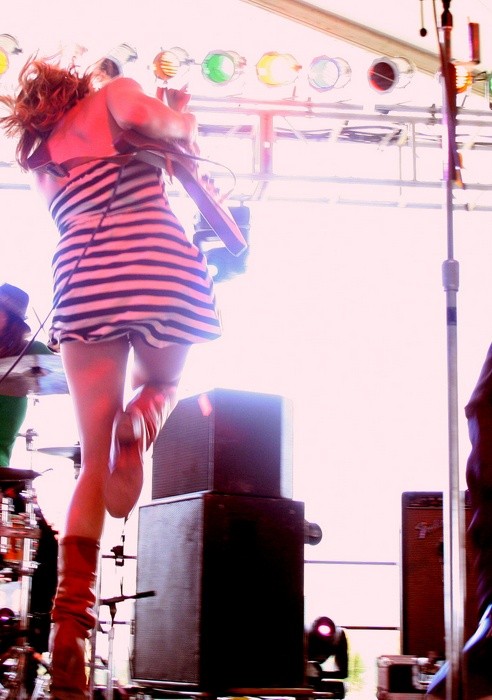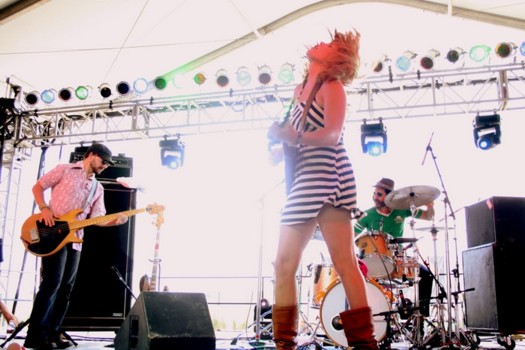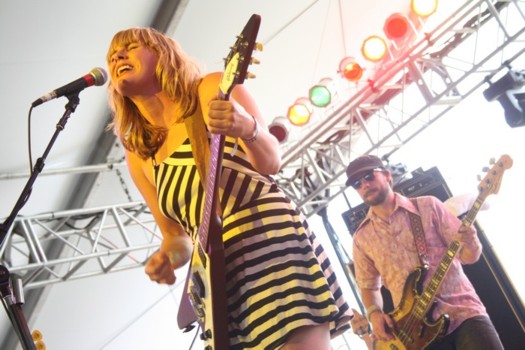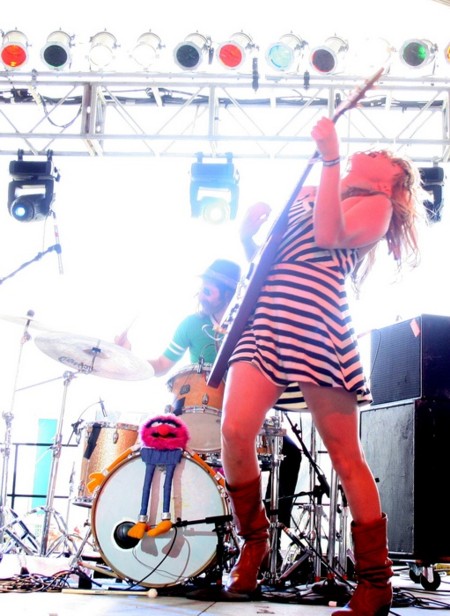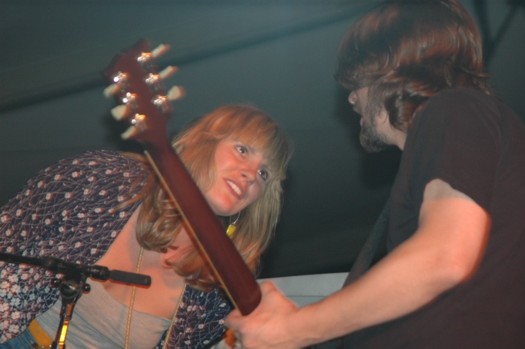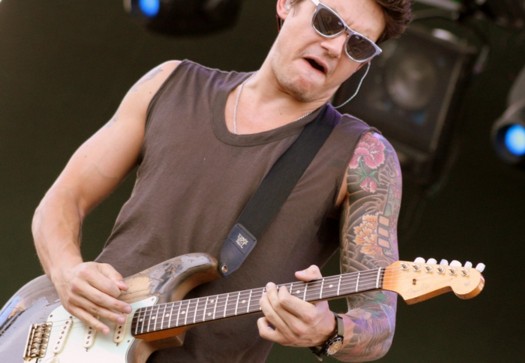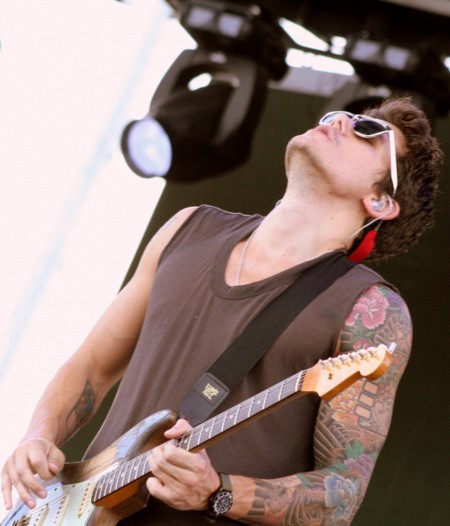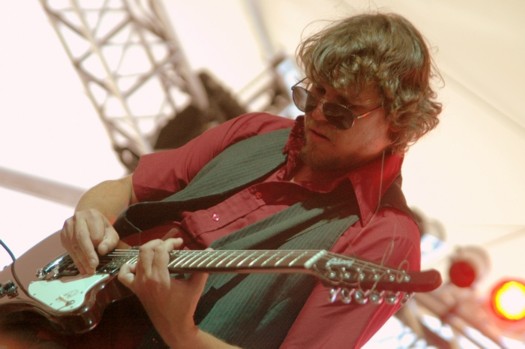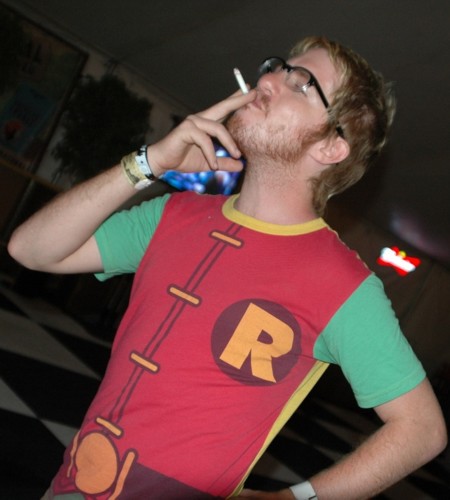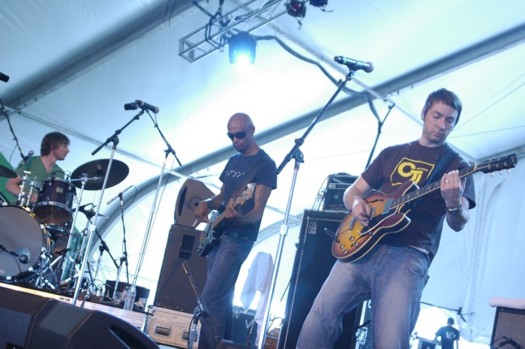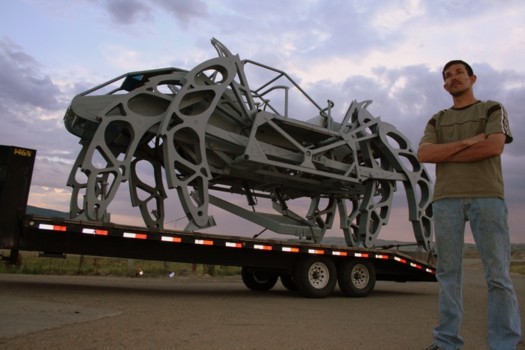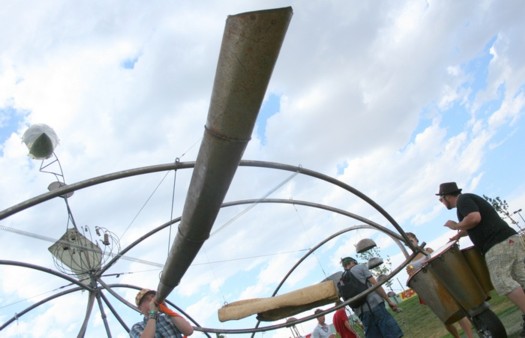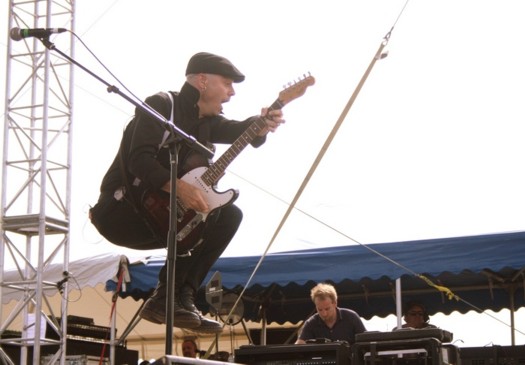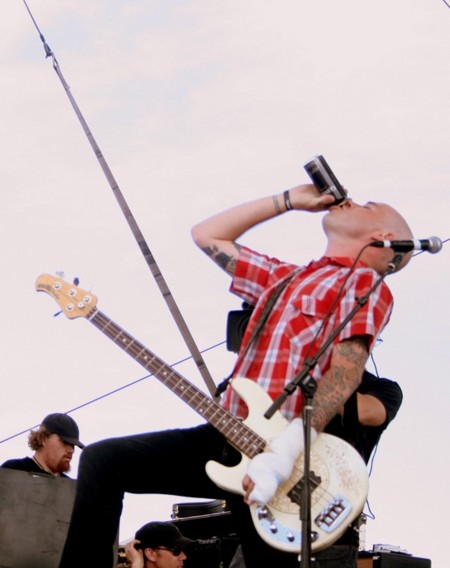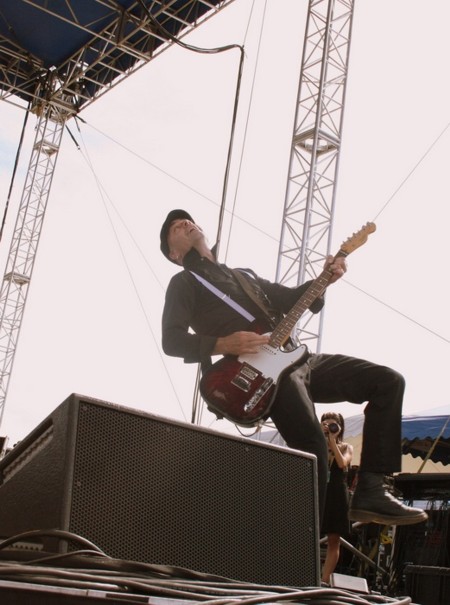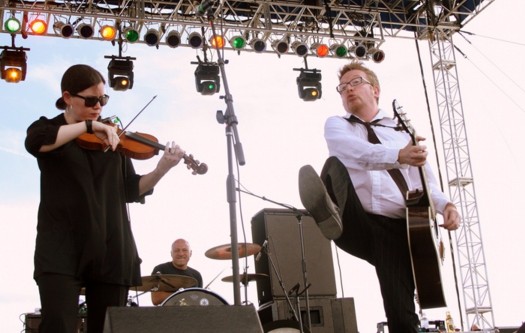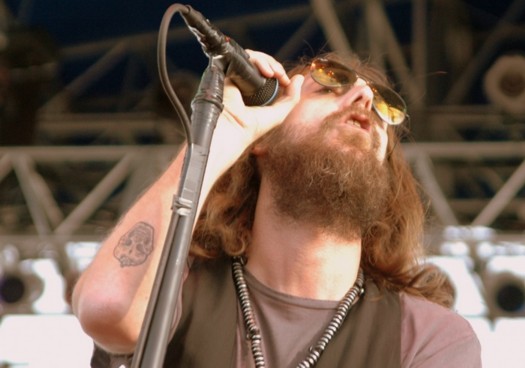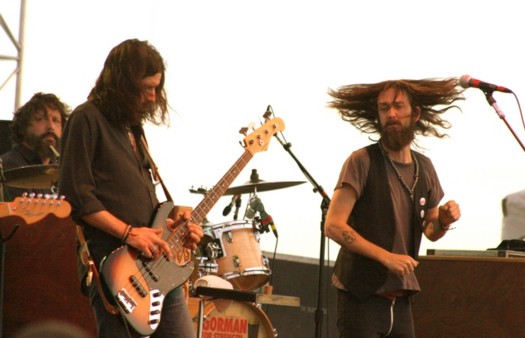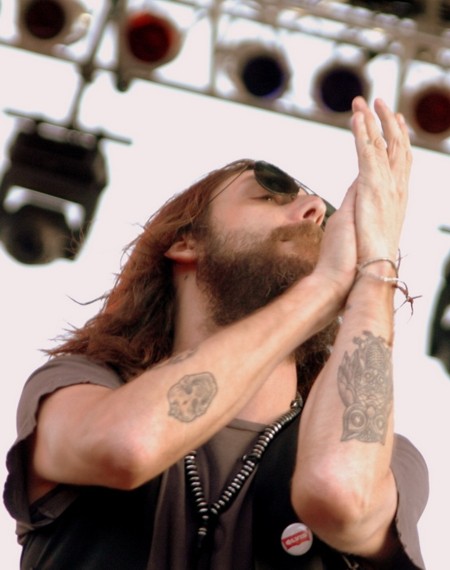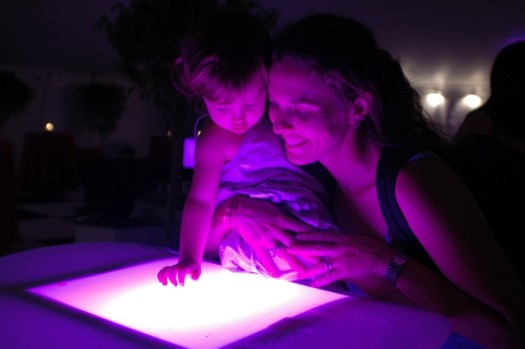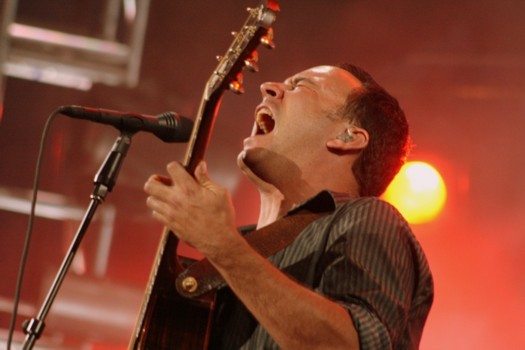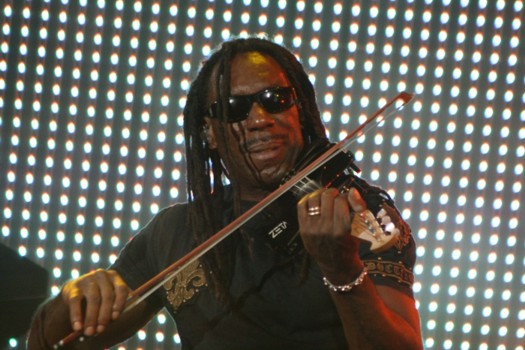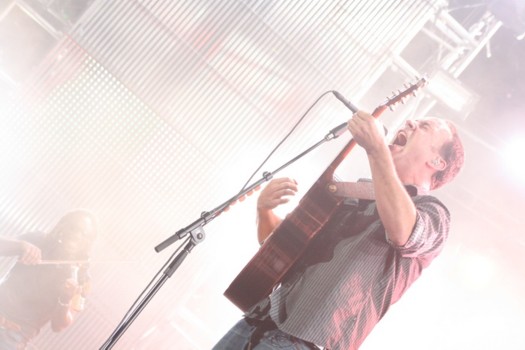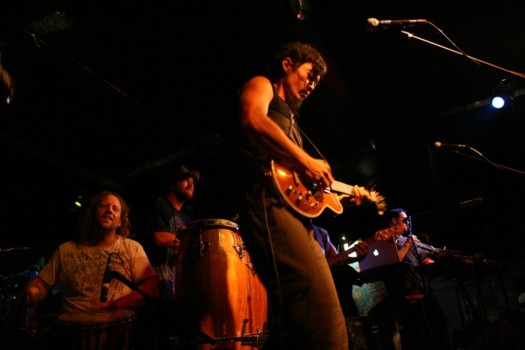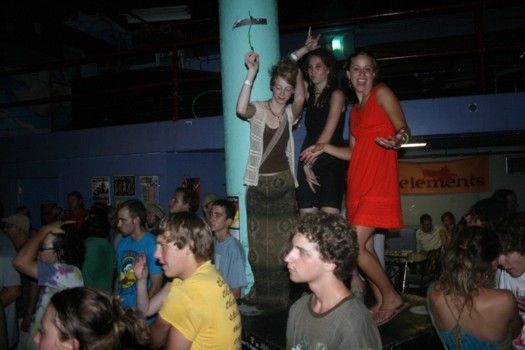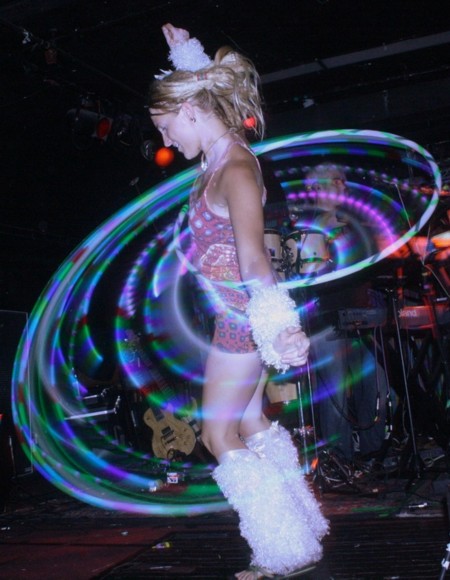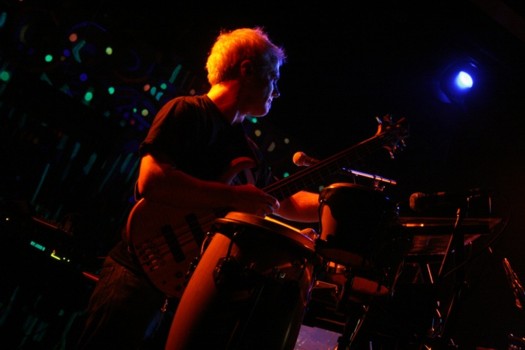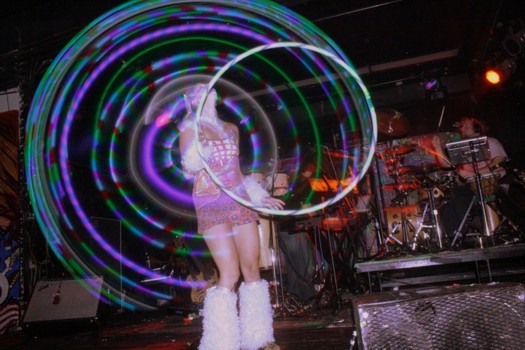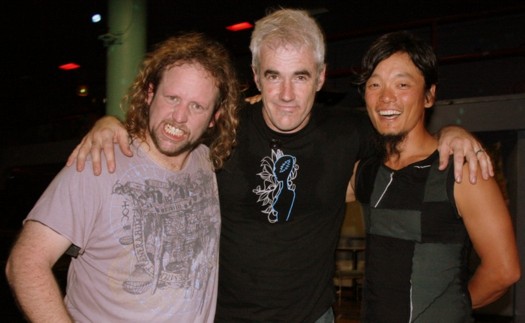 The loneliness of I-80 consumed the Sonoma as the highway was filled with tractor-trailers and weary truckers plowing through the darkness like some kind of ocean barge rolling over the waves of the high desert. It seemed time ceased to exist until the bright lights of Cheyenne posed as a lighthouse on the high seas of western desolation' sagebrush and oil refineries.
Once south on I-25' it was a shotgun blast to Boulder as the morning sun crept over the Colorado prairie. The rooftops and mountain vistas shone brightly as we rolled down the steep valley and into Boulder around 5 a.m. Friday morning.

FRIDAY - CERVANTES BALLROOM - DENVER
Though the festivities started Saturday' a pre-show at the ballroom with EOTO (Jason Hann/Michael Travis) was too tempting to pass up. Especially with Panjea (w/Michael Kang) as the opener.

By the time we got there' Panjea was nearing the end of their set. Though we only caught a couple of songs' it was clear the group was channeled in with their ensemble of afro-beat rhythms. Kang was the object of attention with his electric mandolin' and Hann and Travis popped up onstage for a few numbers.
The melodies were refreshing with numerous percussionists contributing to the primal beat.

Before long' EOTO graced our presence.
Although there have been a lot of reviews stating the group is a decade too late with their idea' I could give one shit. I've seen these guys four times in the last eleven months and I have never had a disappointing performance. Jason and Travis seemingly take on this conductor role as they wheel the listener around' sometimes taking them to the center of the Earth or outer space if the mood is right.
But besides that' EOTO is one of the hardest touring acts on the scene. I mean' in those 11 months I have seen them' they've been touring the entire time' crisscrossing the country winning over one fan at a time or an entire room in an evening.

The drum 'n' bass team these two musicians form is incredible as the crowd falls into a trance from the melodies conjured on the spot. It's electronica' it's jam' it's breakbeat' it's whatever you can feel comfortable identifying it as.
"This [project] is exciting and we're always aiming to be better' be more compelling'" Travis said. "I'm just trying to remember we're entirely made out of love' and flesh is just an illusion."

The room took on this "end of the world rave" as sweat dripped' and the vibe felt like something out of the
Matrix
in sound' in the audience and in the
Apocalypse
"dance till the ground caves in" mentality.
Eventually' Kang found himself in the mix as he and the trusty electric mandolin combined forces with Hann and Travis. To be blunt' it was fucking magic.

SATURDAY - DICK'S SPORTING GOODS PARK - COMMERCE CITY
As we arrived at the park' the early afternoon heat (rumored to have hit 100+ degrees at least a few times during the weekend) blasted us in the face as if we had stuck our heads into an oven. The entire parking area was either fresh pavement or scorched fields. In hindsight' it was probably one of the worst places to stick thousands of people for an entire day of music -- no shade' expensive water and concert grounds made of black Astroturf' which felt like a frying pan walking across.
Mike Gordon was the commencement of the weekend' for me at least. I always try to make room on my festival schedule to see any member of Phish' yet watching Gordo' I found myself bored at times. I understood the importance and talent of what was being broadcasted in front of me' but my legs were itching to move as I stood and stared with the rest. A cover of The Beatles "She Said She Said" seemed to be the only notable tune.
Josh Ritter was on as I made my way over to the main stage for Citizen Cope. As I strolled towards Cope' I decided I'd give Ritter a chance. Entering the tent' he was talking to the audience between melodies. "This song is about asking a girl to a dance and having it work out'" he said. I immediately turned around before the first chord was even struck. No way was I wasting a Cope set for that.
The high temperatures became overwhelming as I began to notice those surrounding me. It seemed like a typical Dave Matthews Band (he was on Sunday) crowd made up of buxom blonde sorority girls in sun dresses and high heels (no joke)' spiked hair fraternity guys dressed in the Hollister summer line' while the rest just kind of filled in the grounds with their lack of movement' plethora of lawn chairs and deficient knowledge of who was actually performing. (I'm not trying to "player hate" but c'mon. I actually had someone ask me' during the moe. set' who they were and then walked away seeing as they never heard of them.)
related articles
Shows: moe.
Shows: Grand Point North 2014
Shows: moe.down 15
Shows: moe.
Shows: moe.
More on:
Grace Potter
,
Grace Potter and the Nocturnals
,
The Black Crowes
,
Flogging Molly
,
Dave Matthews Band
,
Mike Gordon
,
moe.
,
John Mayer
,
The New Mastersounds
,
Tea Leaf Green
,
Michael Franti and Spearhead
,
JJ Grey and Mofro
,
Lupe Fiasco
,
Steve Winwood
,
Tom Petty
,
Tom Petty and the Heartbreakers
,
One Republic
,
Flogging Molly
,
EOTO