Shows
Mile High Festival
July 19-20, 2008
in Denver' CO
by Garret K. Woodward
|
photography by Andrew Wyatt
July 22, 2008
page 1 of 5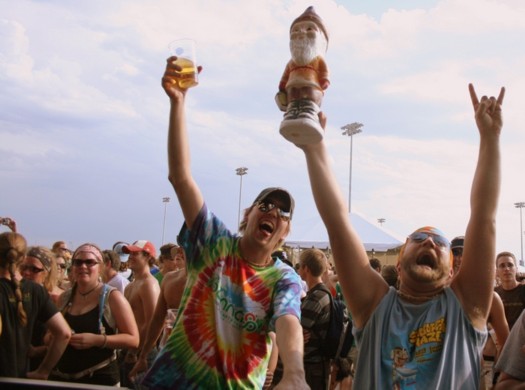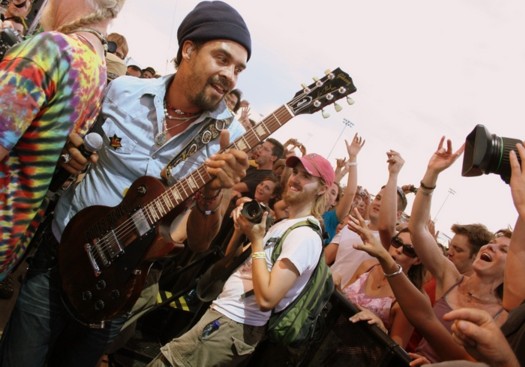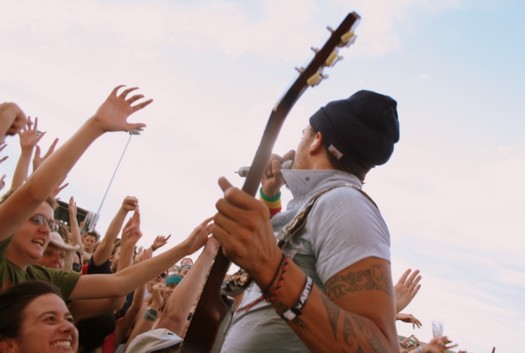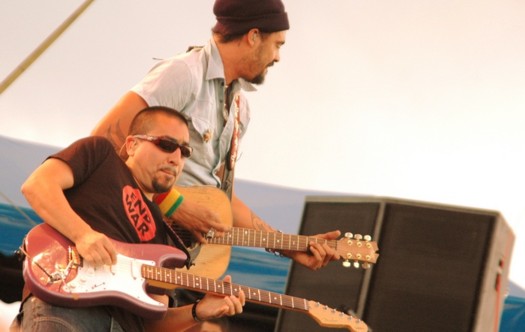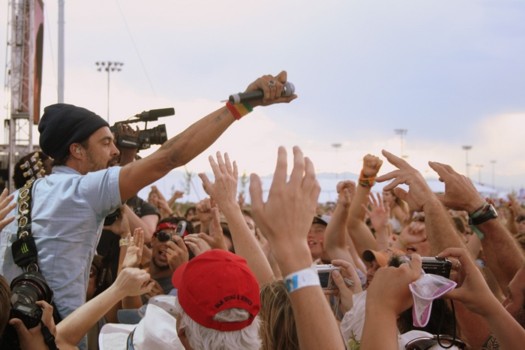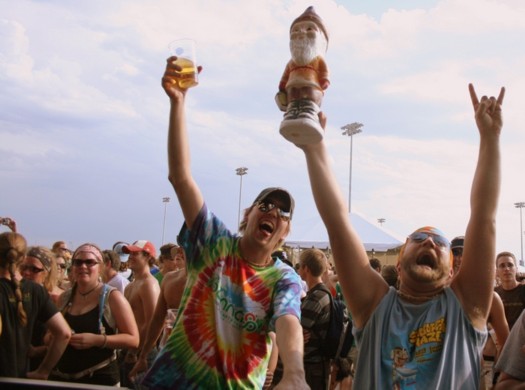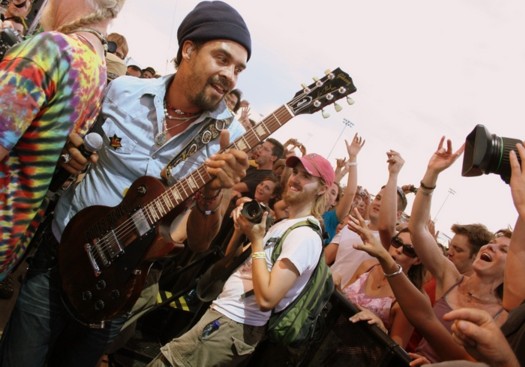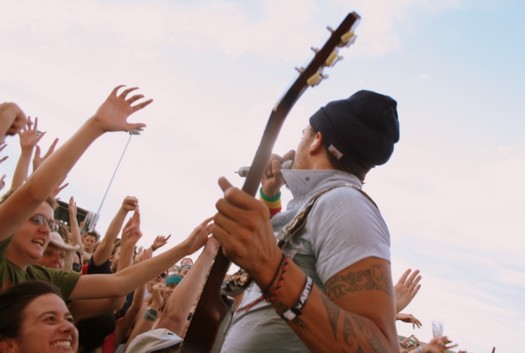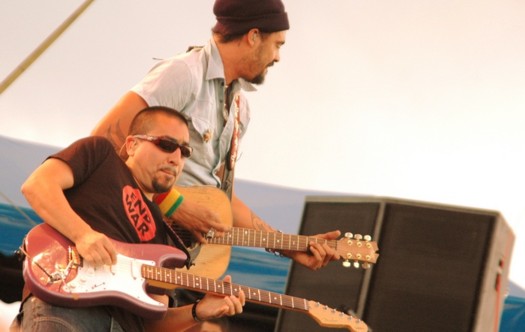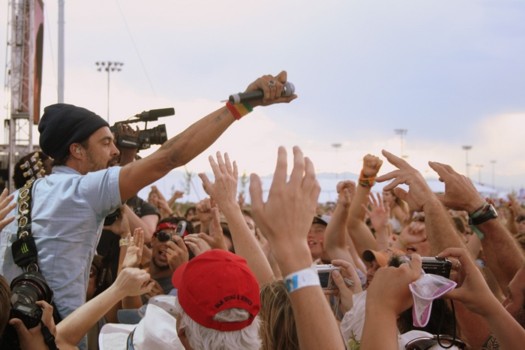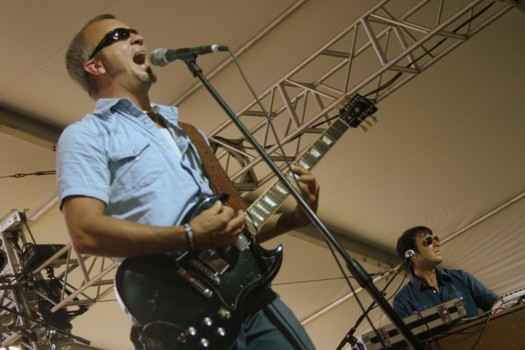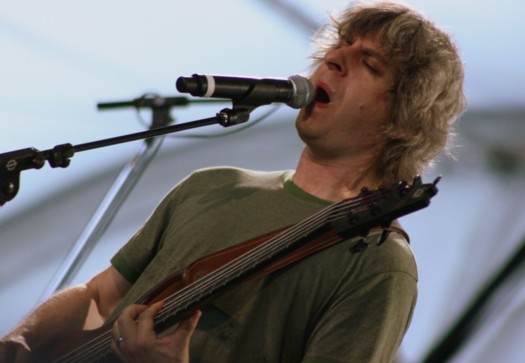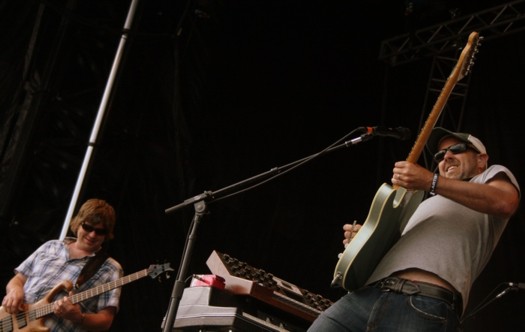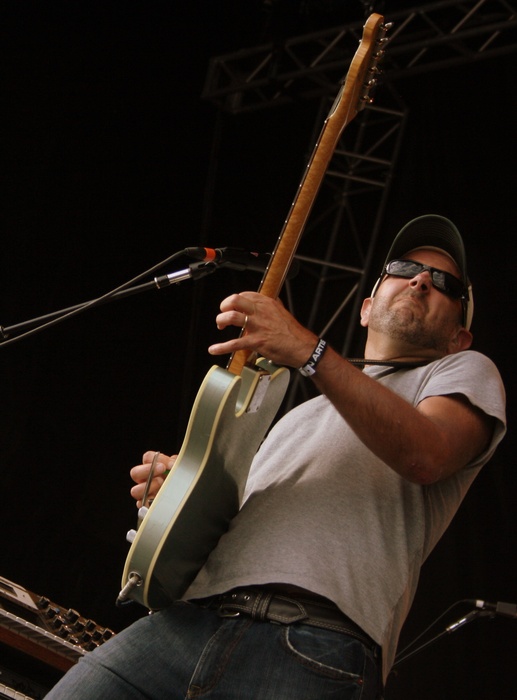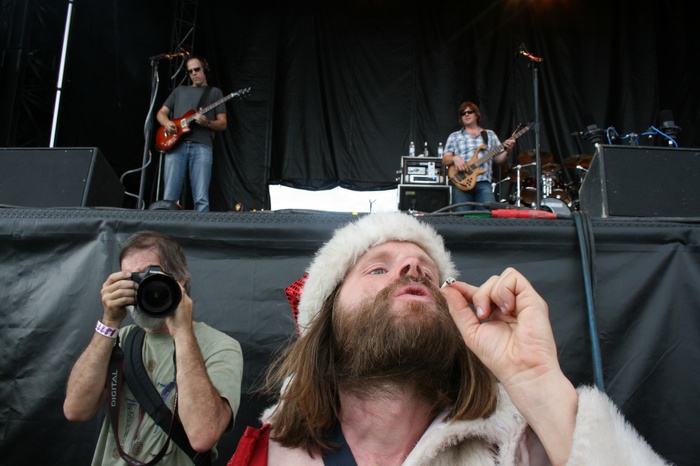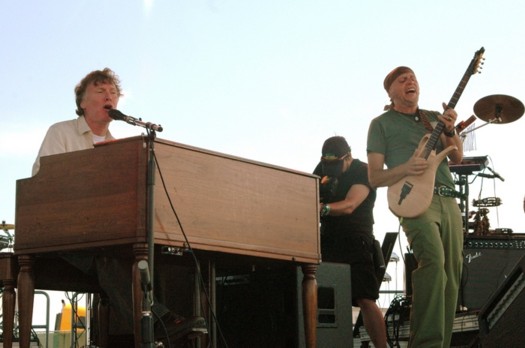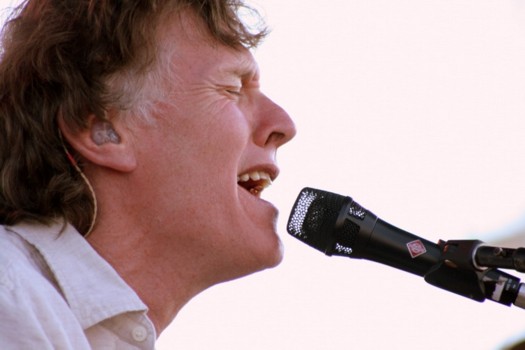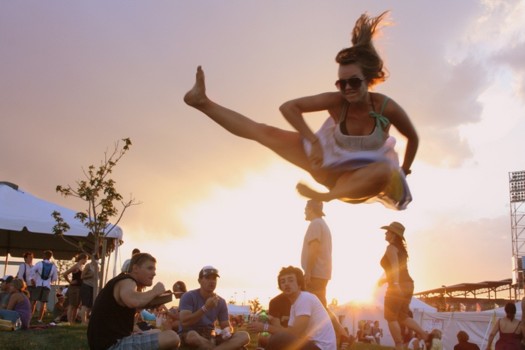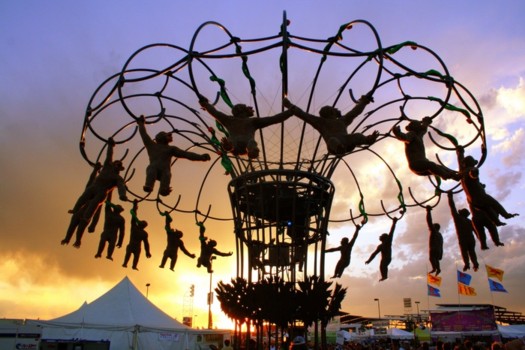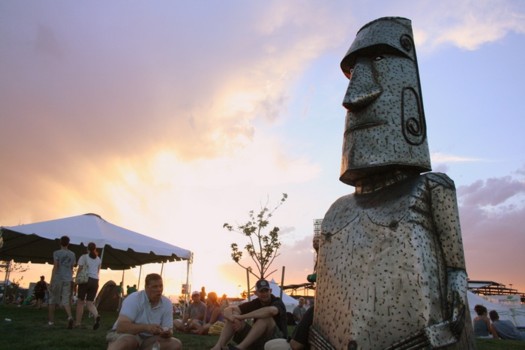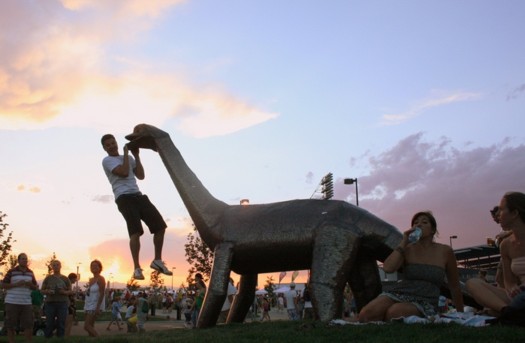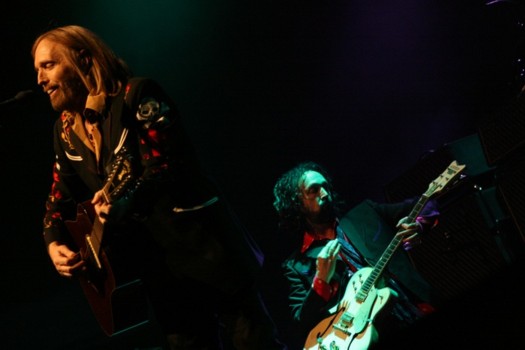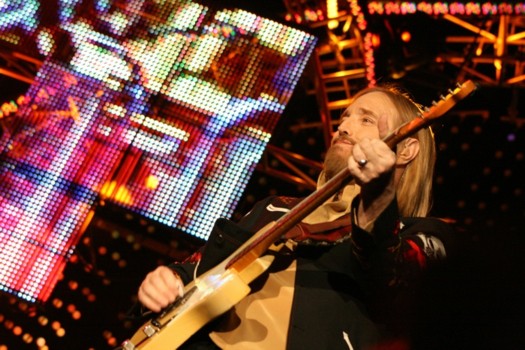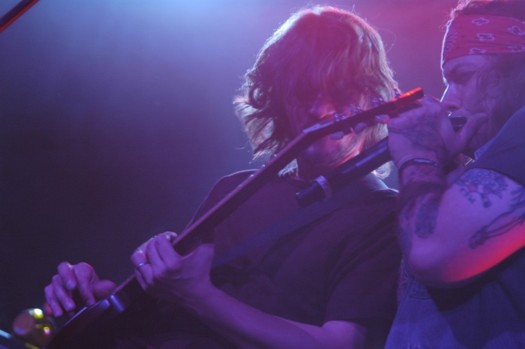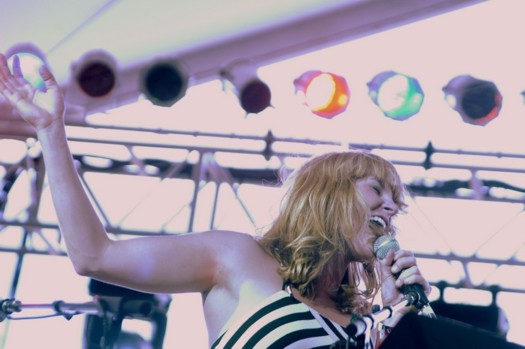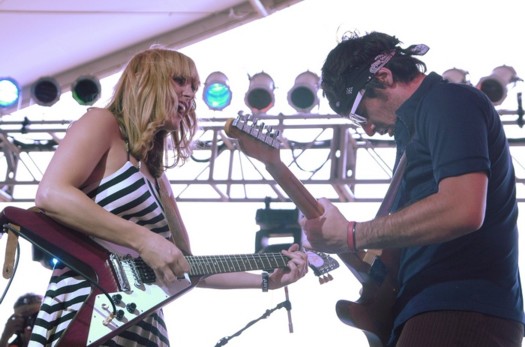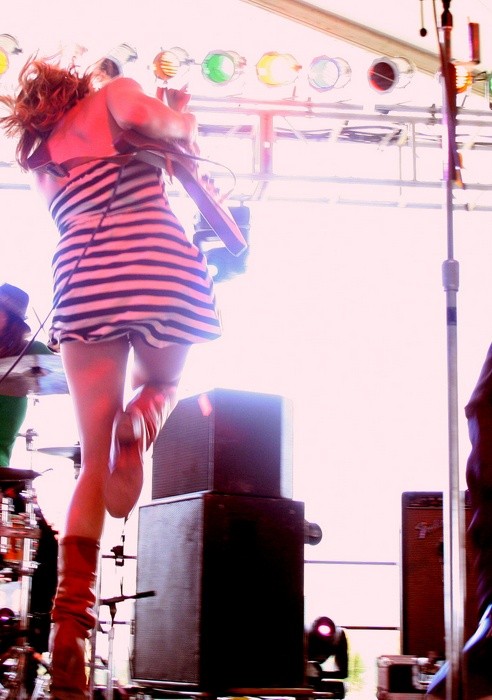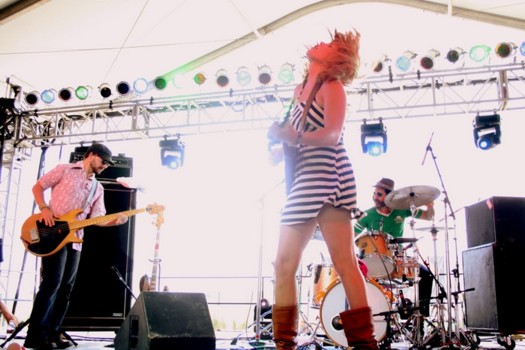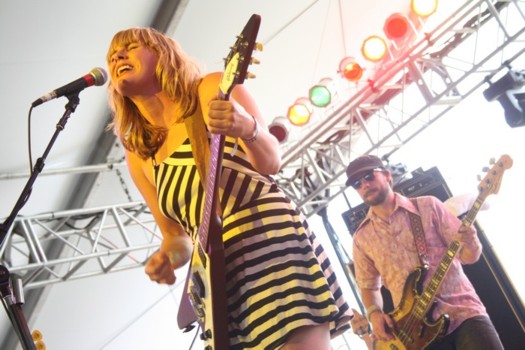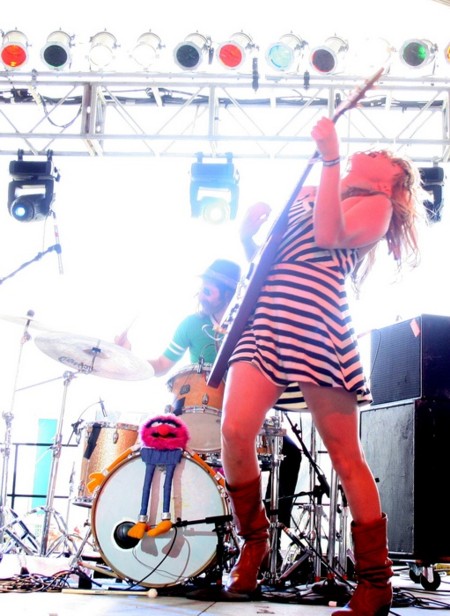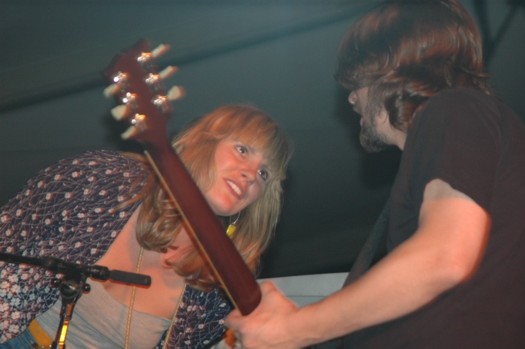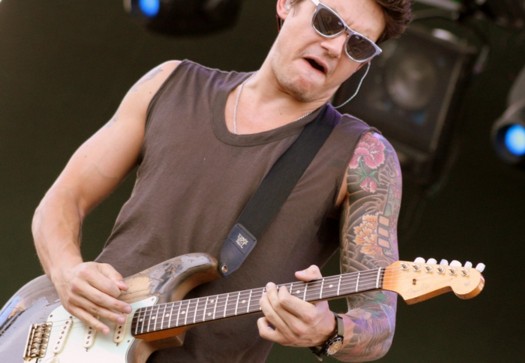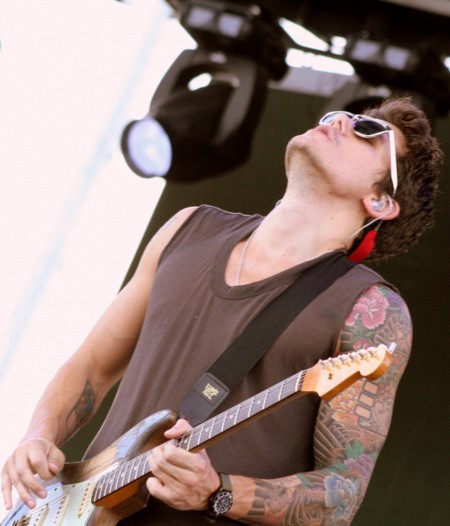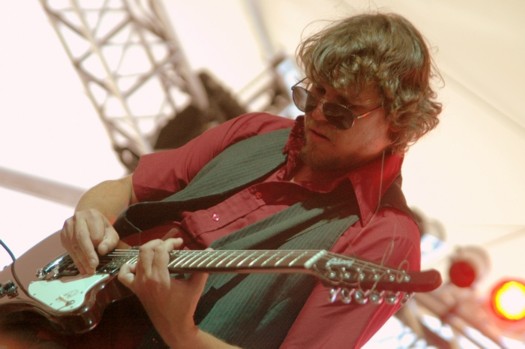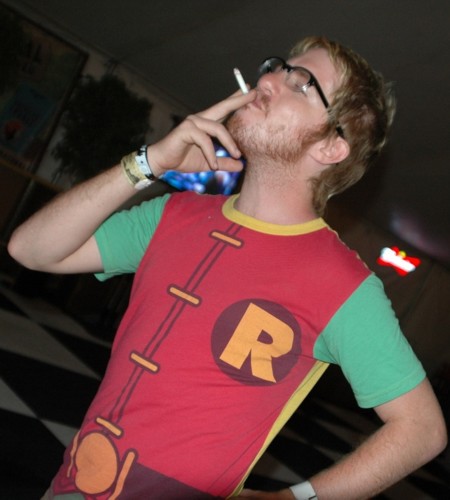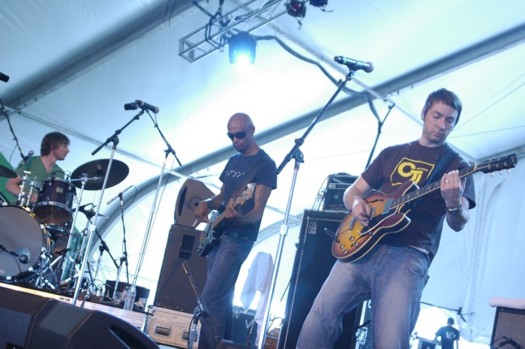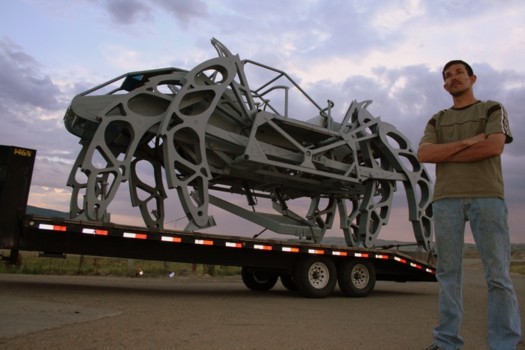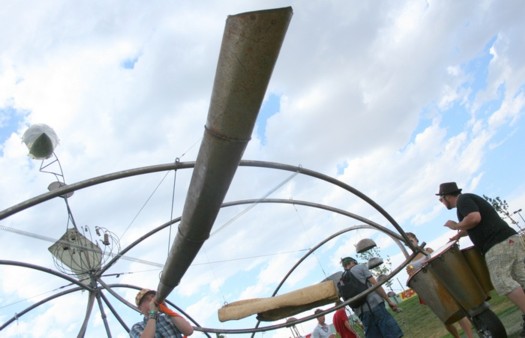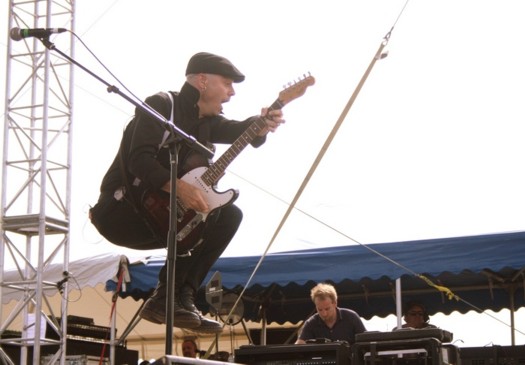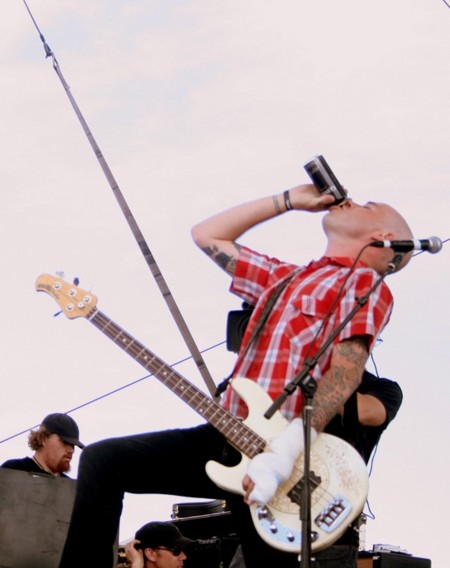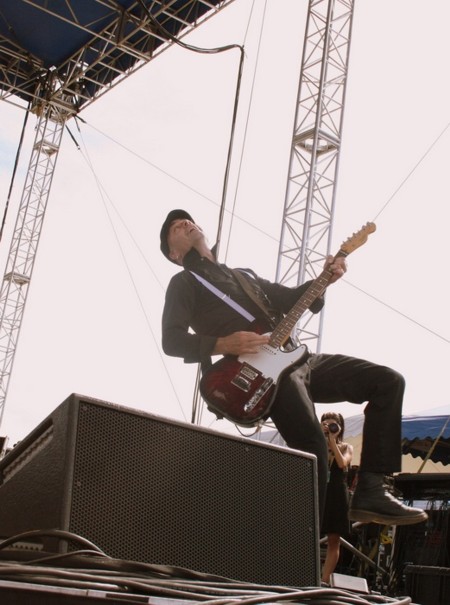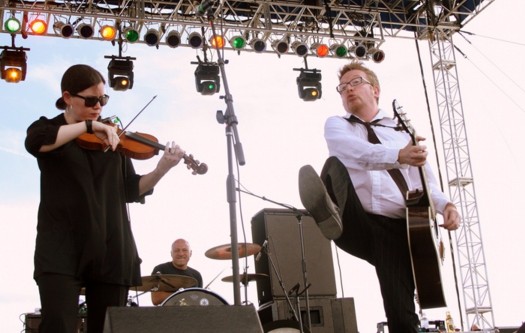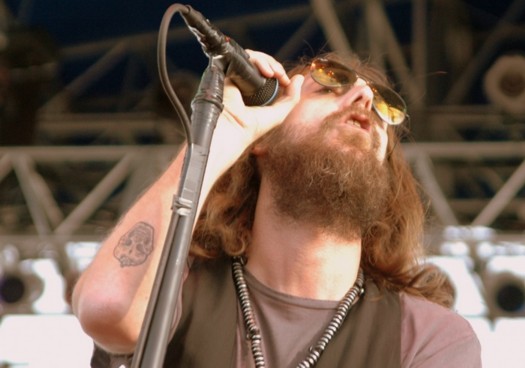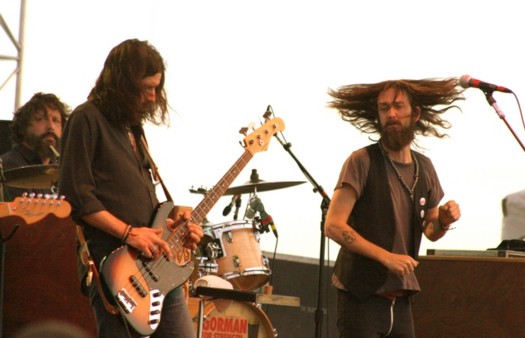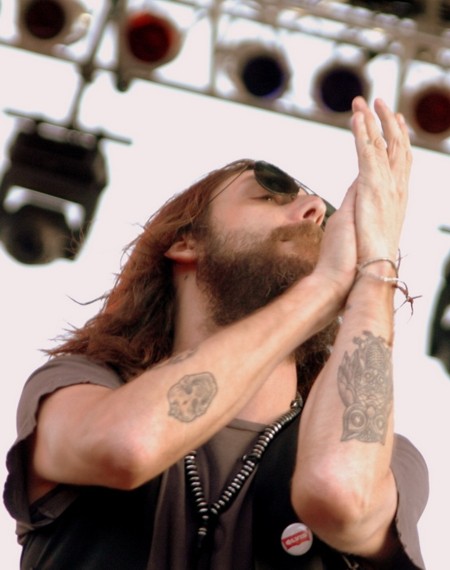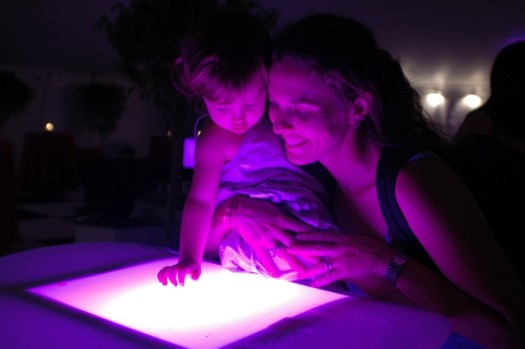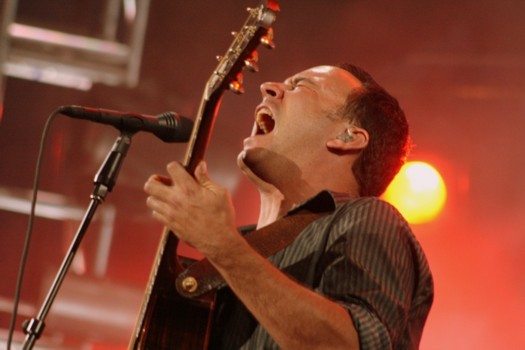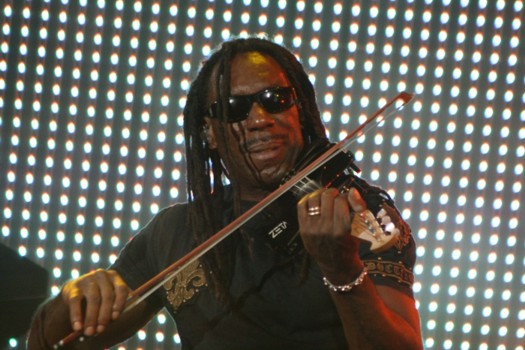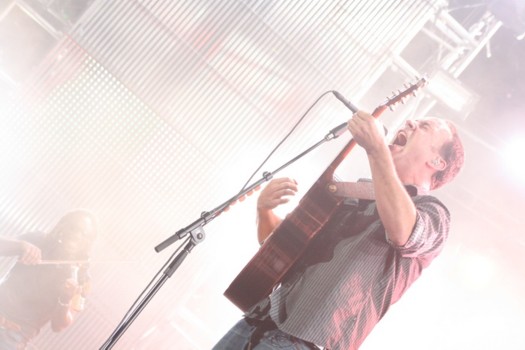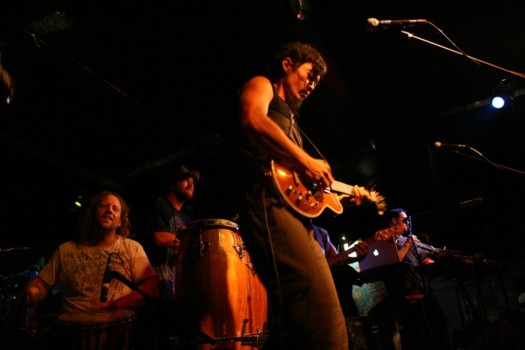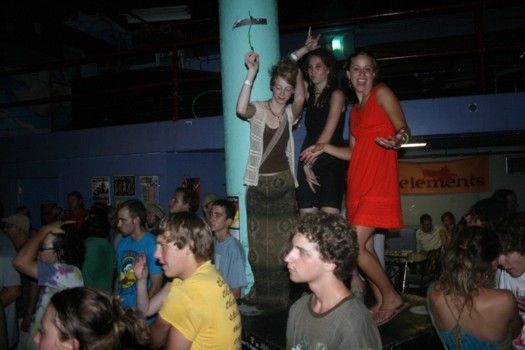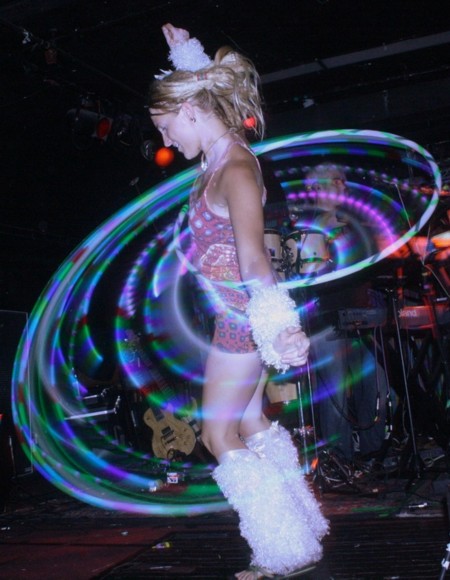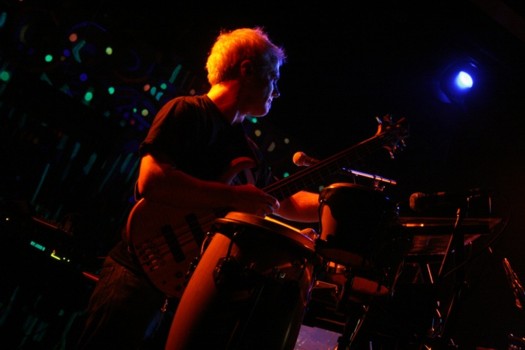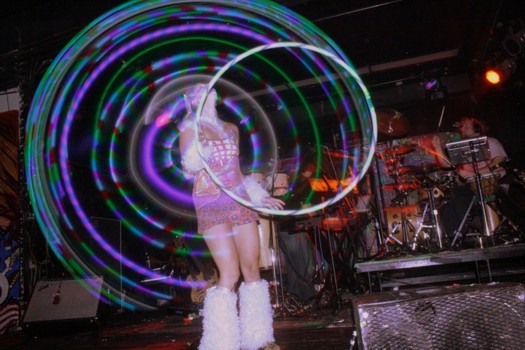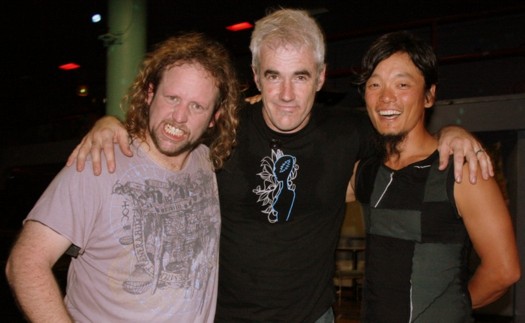 Welcome to another episode of the adventures with Garret and Andrew.

The sun was rapidly falling westward as the GMC pickup sped down Route 191' cruise control holding steady at a modest 75 miles per hour.
Western Wyoming is a stifling and dry place' especially in the early evening towards the end of July. To the east was the Wind River Range' with over 40 peaks above 13'000 feet' absorbing the last ultraviolet rays' which seemed to smash into the mountainside' slowly sinking downward until only darkness remained.
The sharp curves and vast straightaways of 191 tested the reliablibility of the American-made vehicle. Thoughts of a breakdown or flat tire entered the mind' but were quickly dashed as my 40-year-old photographer took my mind off the truck with trials and tribulations he faced growing up in rural Virginia -- his father was a preacher and didn't look too kindly on his son becoming a documenter of festivals' which in his eyes weren't freedom but evil.
With hours and hundreds of miles to go before we hit a friend's couch in Boulder and then the Mile High Music Festival' neon lights appeared about a mile in front.

The sign entering the town said "Eden' Population 388' Elevation 6'614 ft." Slowing down' one noticed the tiny high desert oasis consisted of dozens of trailers' lined up down and around the seemingly only business' the Eden Bar. As we came up on the neon lights' it was clear we had to stop and mingle with the natives.
Crossing the threshold' a smoky haze billowed out the door as heads turned and voices quieted down. The jukebox sounds of a Slipknot song ending and a George Strait tune beginning filled my ears. We were unknown to them and they didn't seem to want to change that scenario as we asked for a cold Budweiser and some matches.
Eventually' we mustered up enough courage for a game of pool. During the game' my opponent was Mike' a 29-year-old local who had never been more than an hour drive out of Eden his whole life.

"I once went to Pinedale [60 miles north]'" he said lighting up a Marlboro. "But that wuz tah just get parts for my truck. I ain't got no need to go enny further. I don't like all that big city crap."
After a couple more rounds' we paid our tab and hopped back onto the road. The clock was nearing 11 p.m. as we were closing in on Interstate 80' the main stretch of our trip.

Knowing how fast' empty and brutally boring I-80 is through Wyoming' especially at night' we figured we might as well stop in Rock Springs for another drink before the 250 mile trek to Cheyenne' the state capital.
From what I'd been told' Rock Springs' though a "skank town'" has a number of strip clubs -- the only in Wyoming. Seeing a chance to seize an opportunity' I stopped at a gas station for directions' hoping it wasn't a woman working.

It was.
"Ma'am' I have a question to ask you' but I hate having to ask you 'cause you're a female'" I said' strolling up to the counter.

"What? You wanna know where the titty bar is?" she grinned.
"Well' yeah' yeah I do."

"Go five lights down' take a left' go to the first light' it'll be on your right."
Upon pulling up to the "world famous" Astro Lounge' it was obvious this was your run of the mill "gentleman's club" but as the entranceway opened' a world of glitter' glam and girls awaited.

There were over twenty dancers' two at a time onstage as drinks flowed among the dozens' if not hundreds' of patrons.
My shaggy accomplice' resembling Jesus' decided to wear his Santa suit (I'm serious) into the establishment as the shocked and awed (how ironic) strippers ran over to place their thighs around his face in an effort to see how "bad" they'd been this year.

But' alas' it was time to continue the journey. No time for $1 motorboats and mundane conversations over "who?" and "where from?" while a pair of breasts lay in your face. We were on a musical mission and had to adhere to some sort of a responsible schedule.
related articles
Shows: moe.
Shows: Grand Point North 2014
Shows: moe.down 15
Shows: moe.
Shows: moe.
More on:
Grace Potter
,
Grace Potter and the Nocturnals
,
The Black Crowes
,
Flogging Molly
,
Dave Matthews Band
,
Mike Gordon
,
moe.
,
John Mayer
,
The New Mastersounds
,
Tea Leaf Green
,
Michael Franti and Spearhead
,
JJ Grey and Mofro
,
Lupe Fiasco
,
Steve Winwood
,
Tom Petty
,
Tom Petty and the Heartbreakers
,
One Republic
,
Flogging Molly
,
EOTO