Shows
High Sierra Music Festival
July 3-6, 2008
at Plumas-Sierra County Fairgrounds in Quincy' CA
by Mike McKinley
|
photography by Live Music Beth
July 10, 2008
page 1 of 2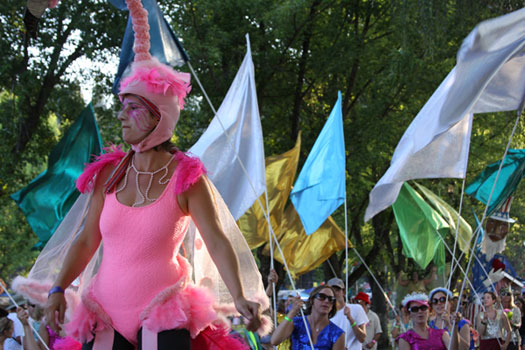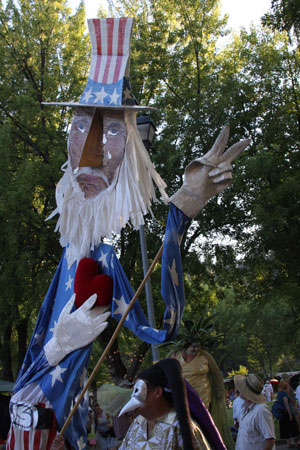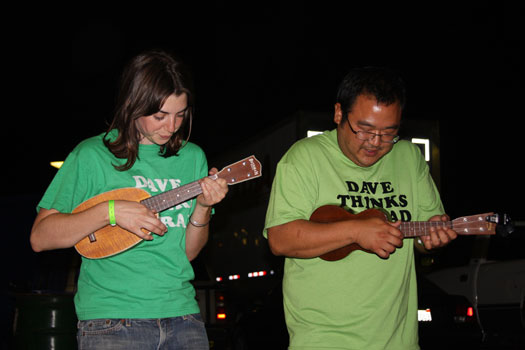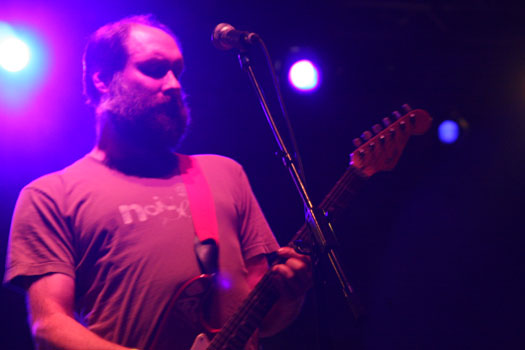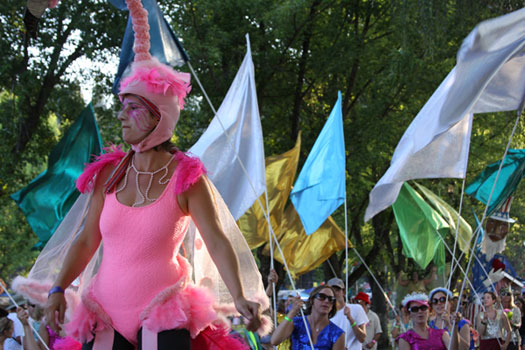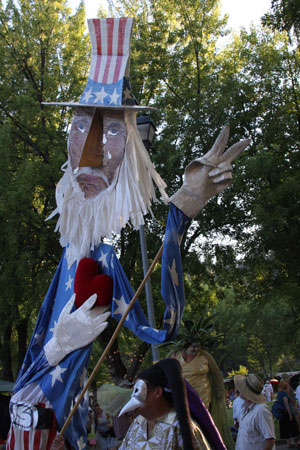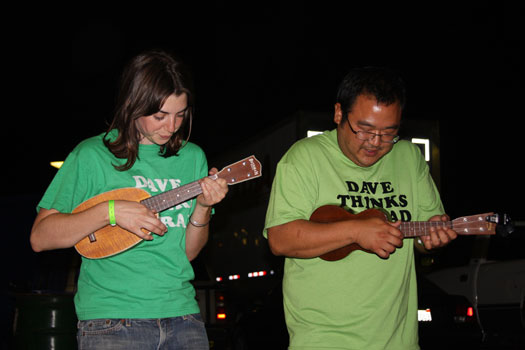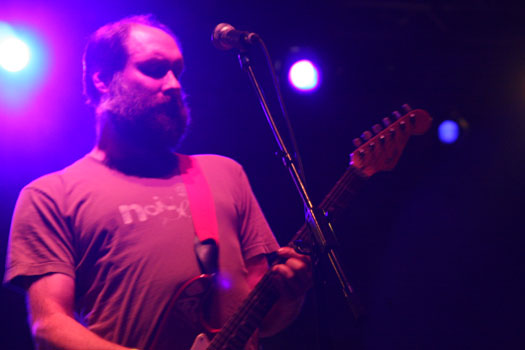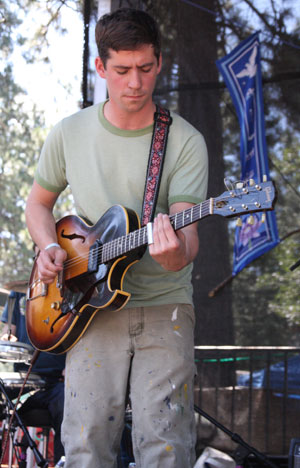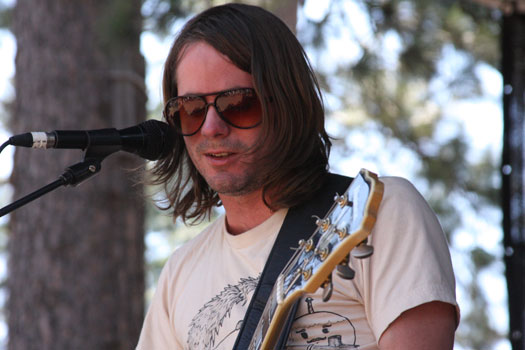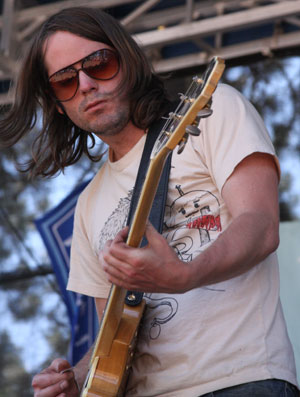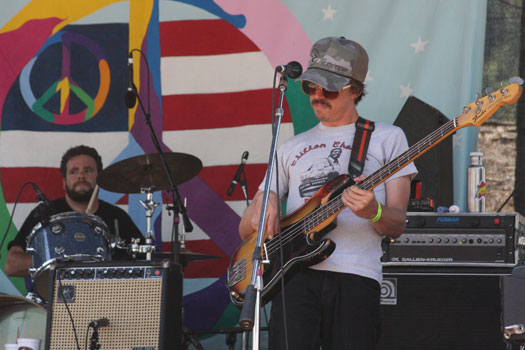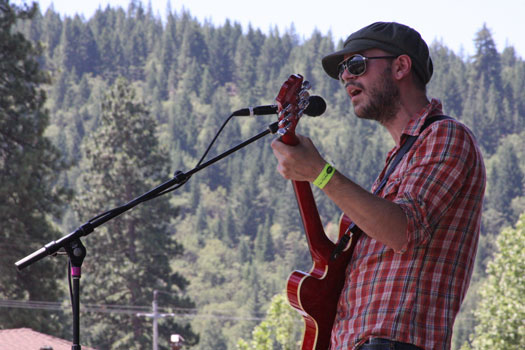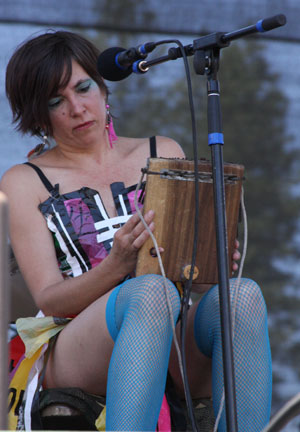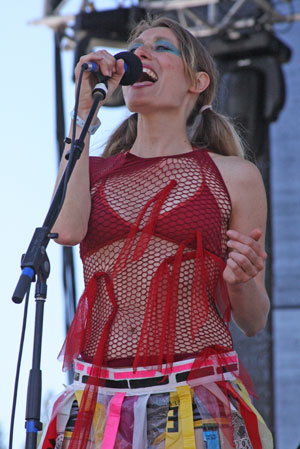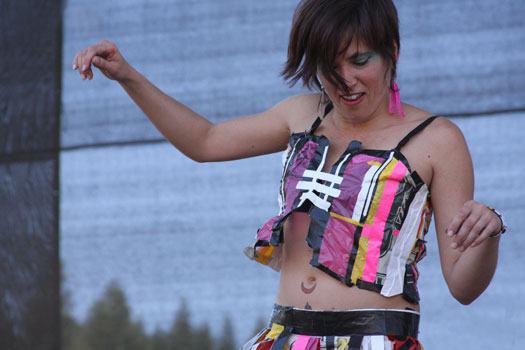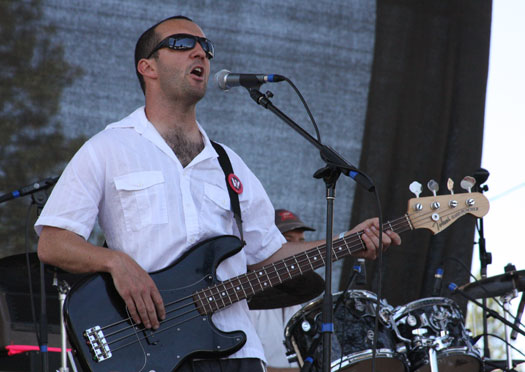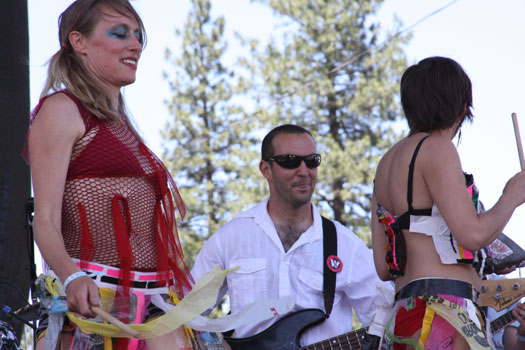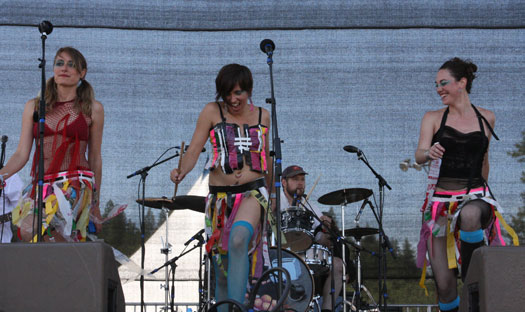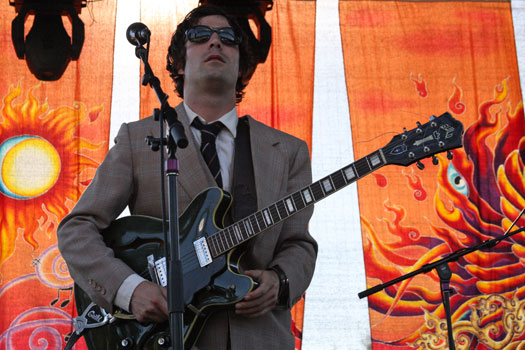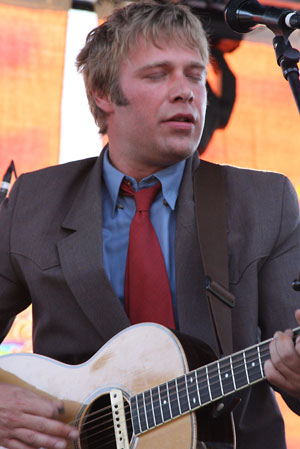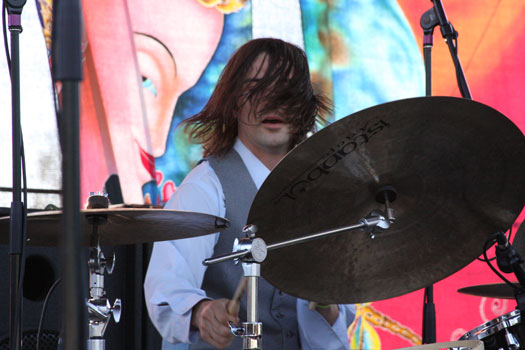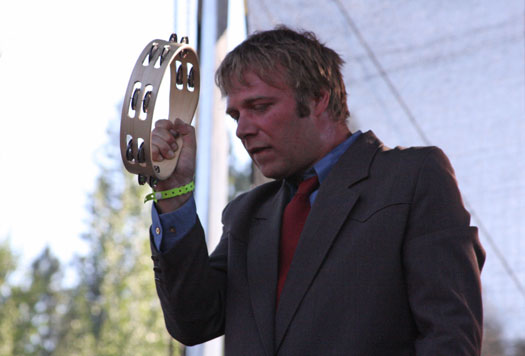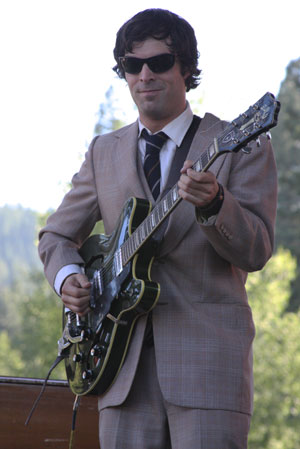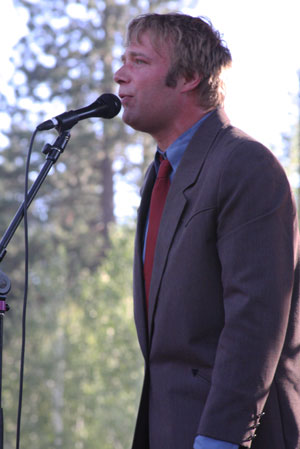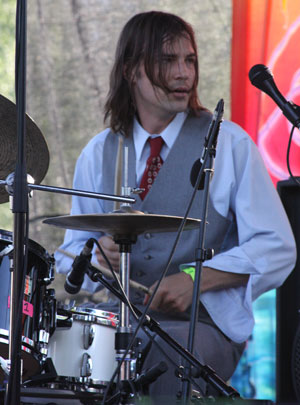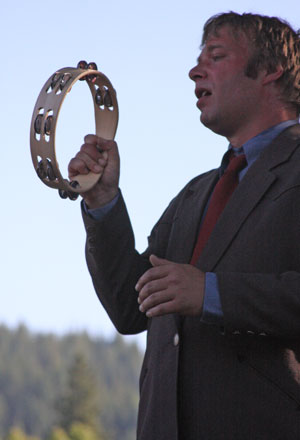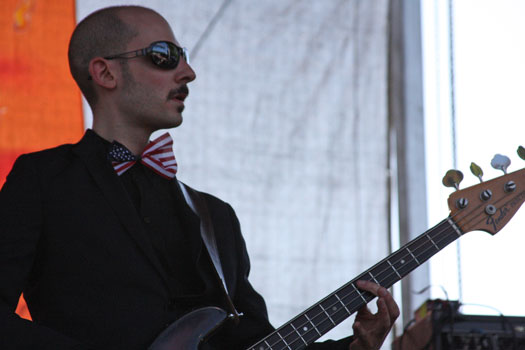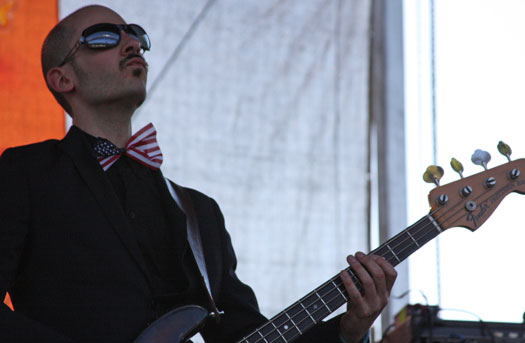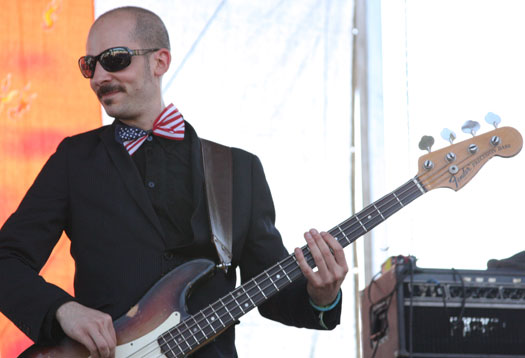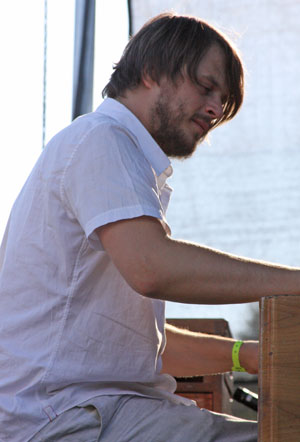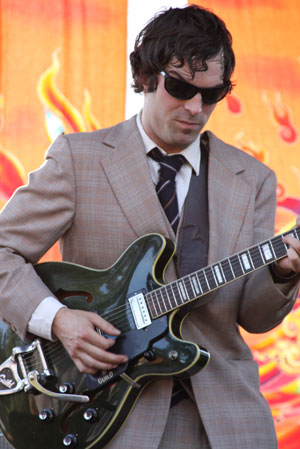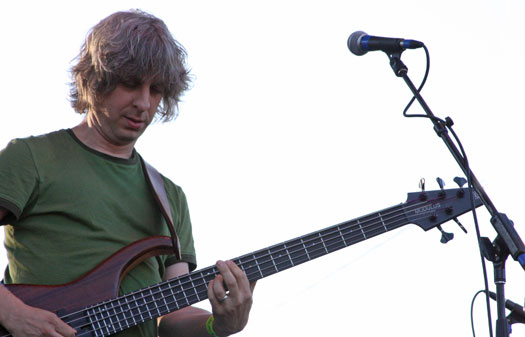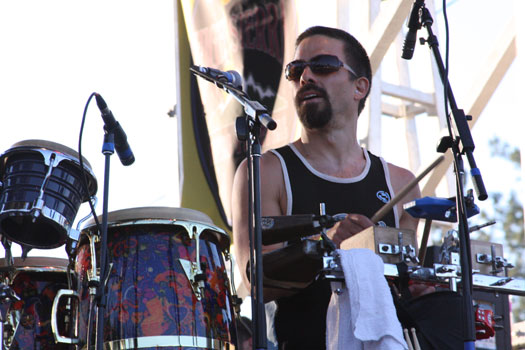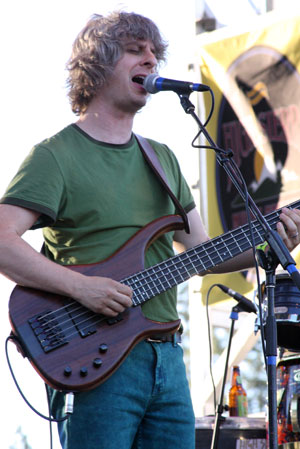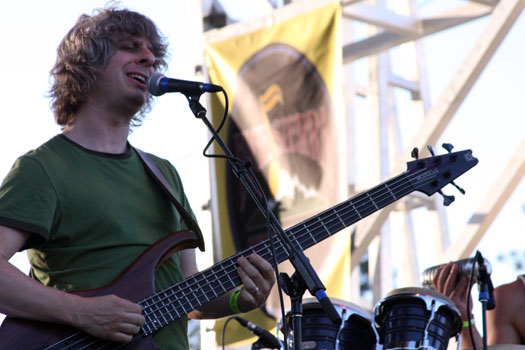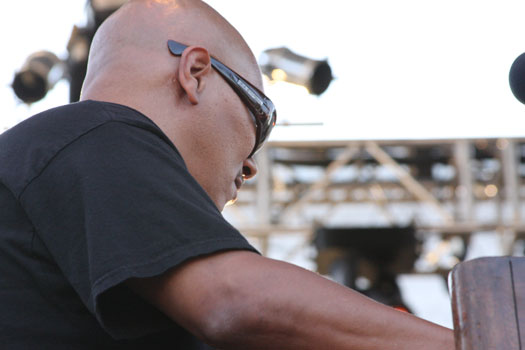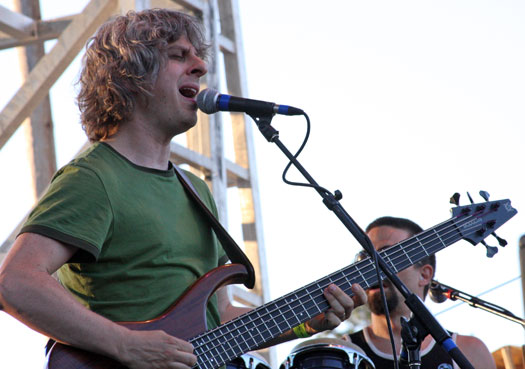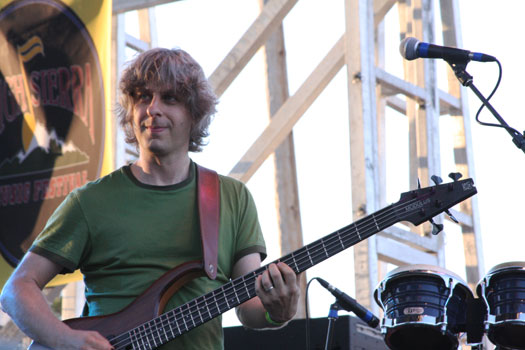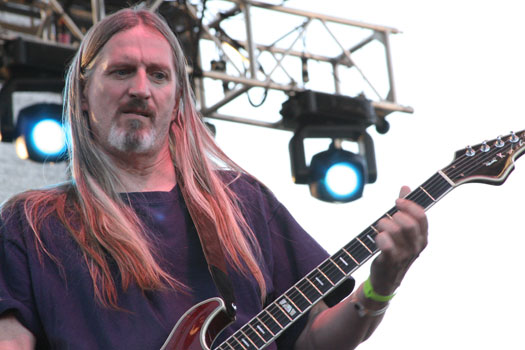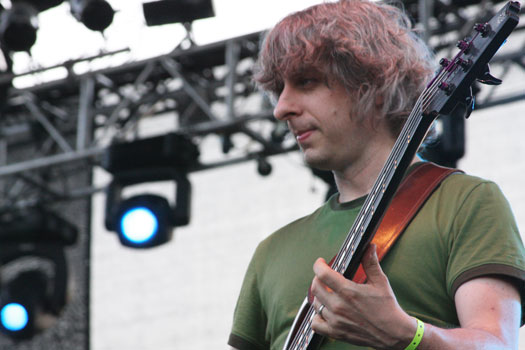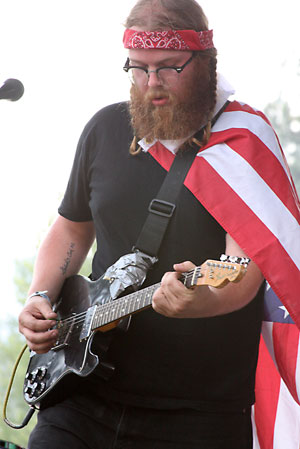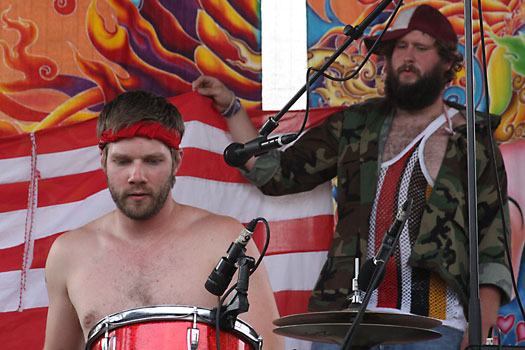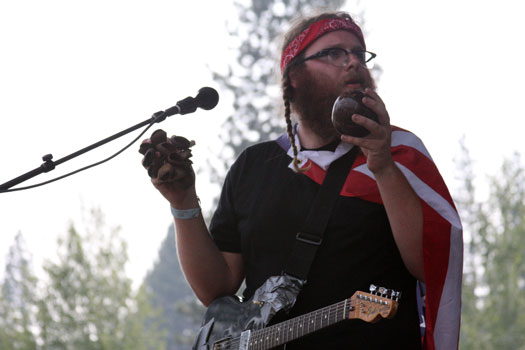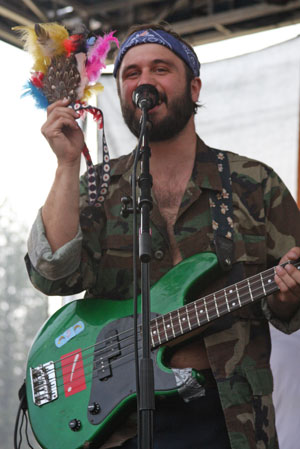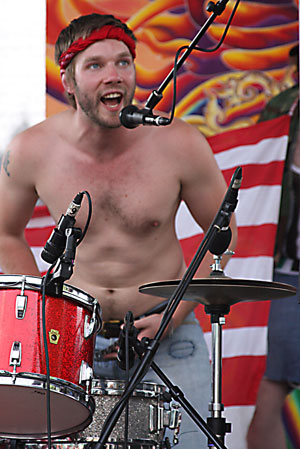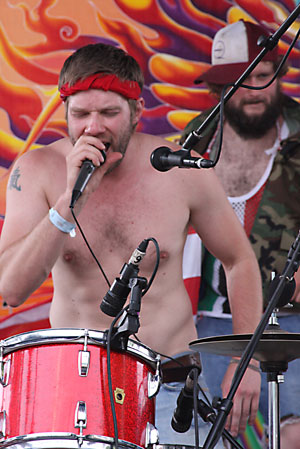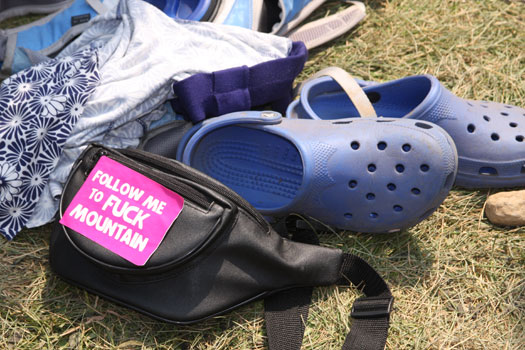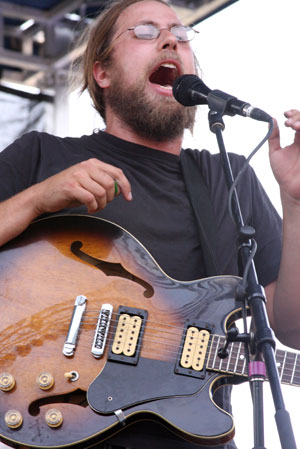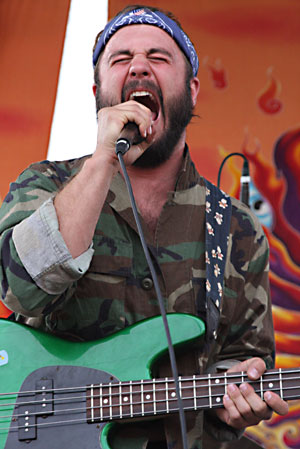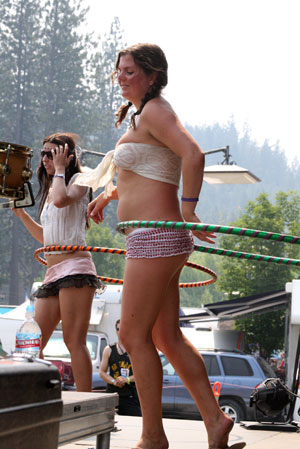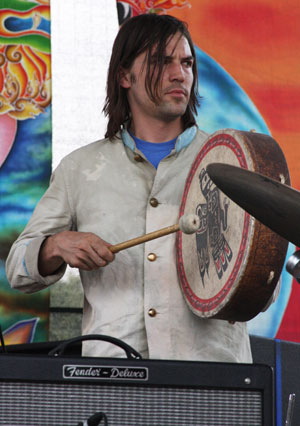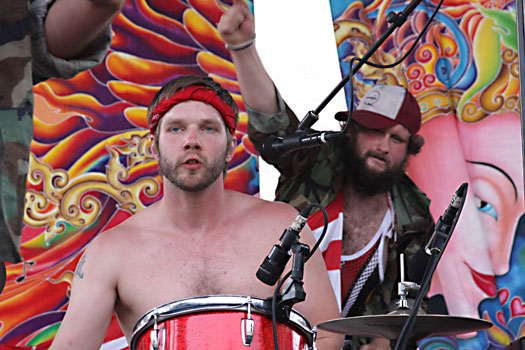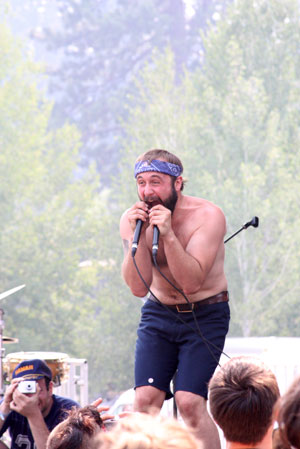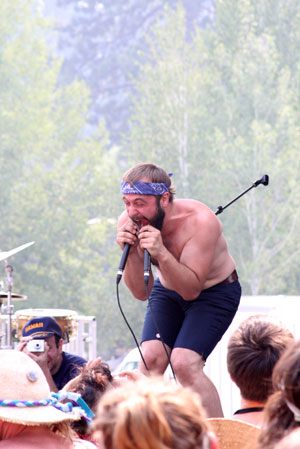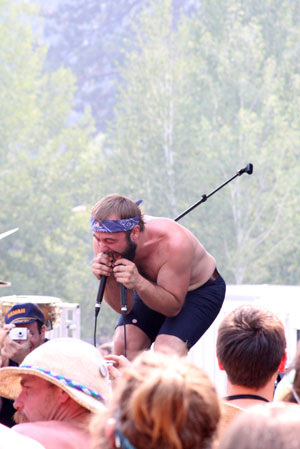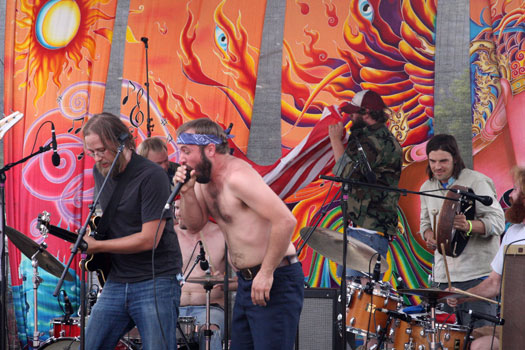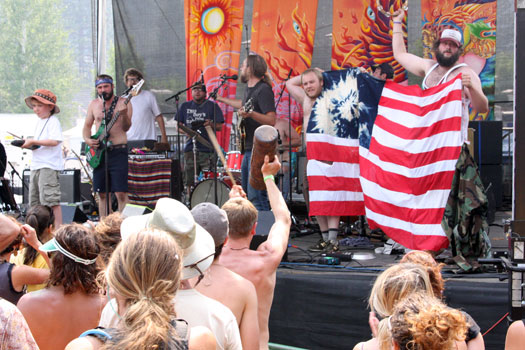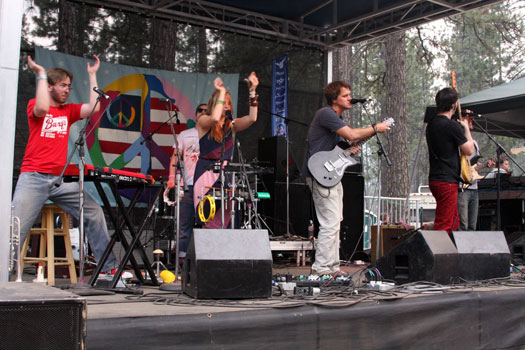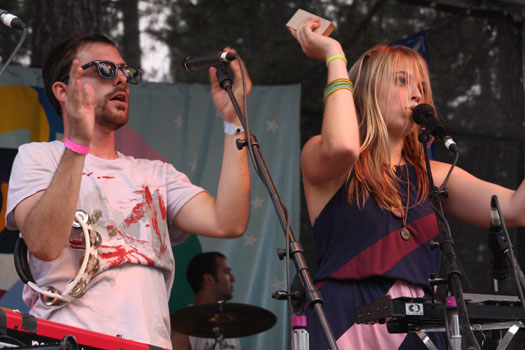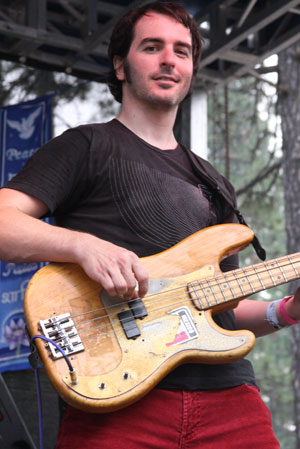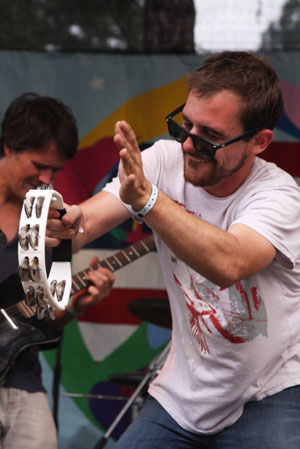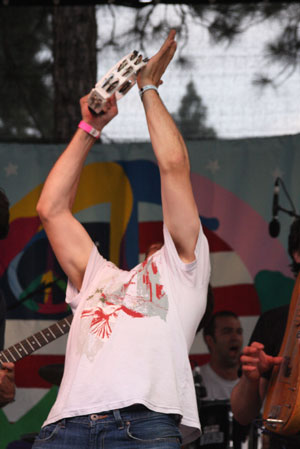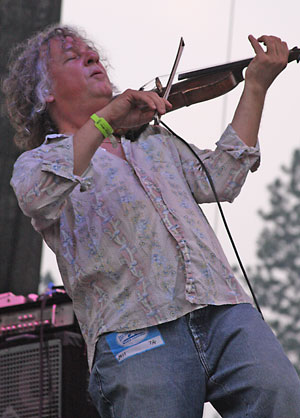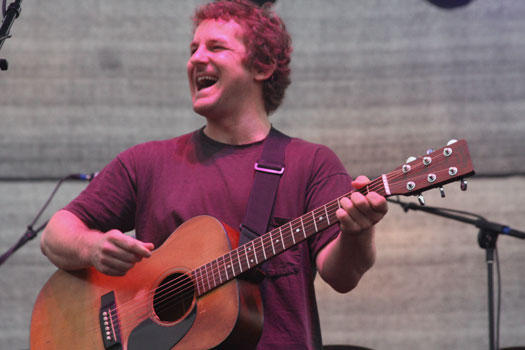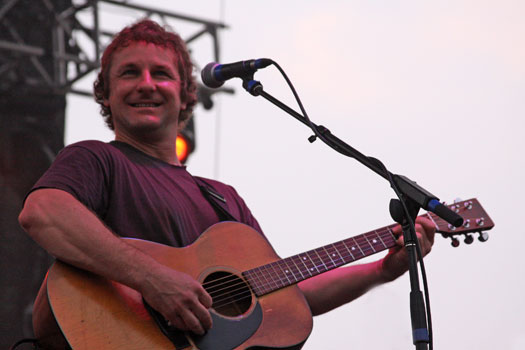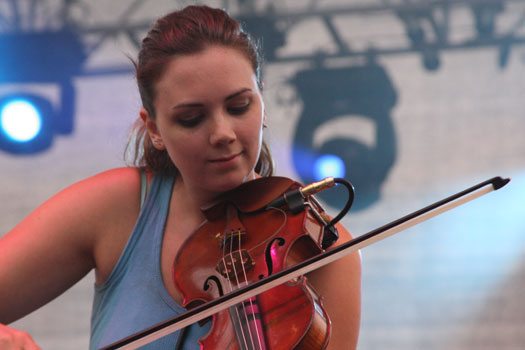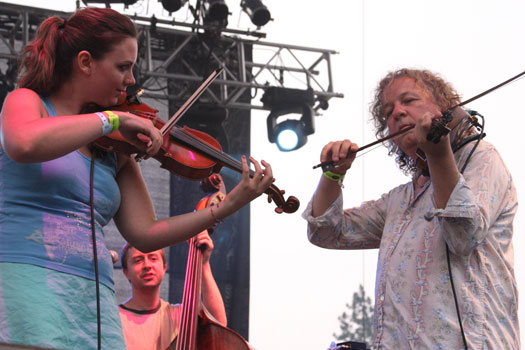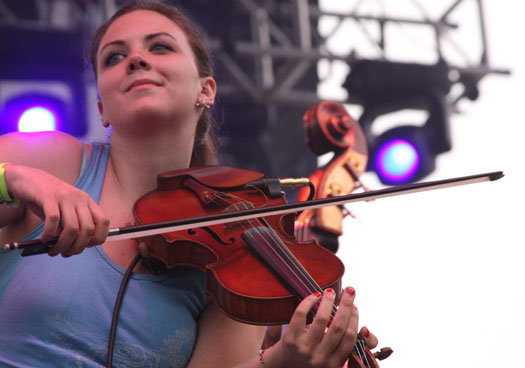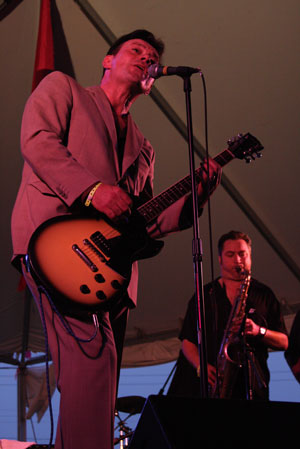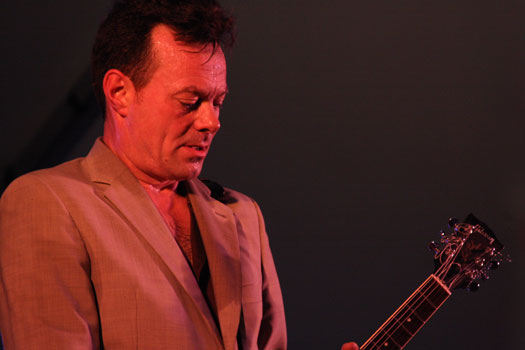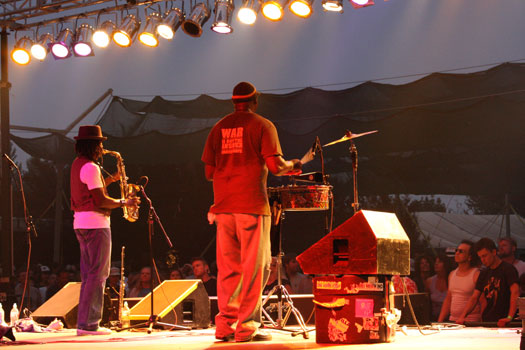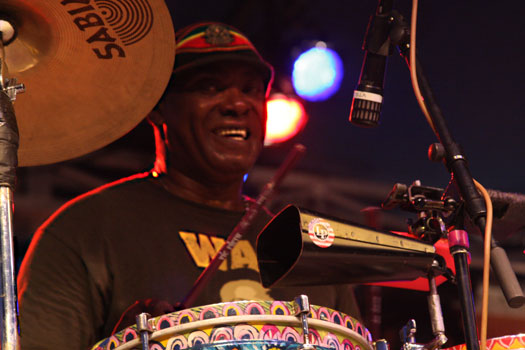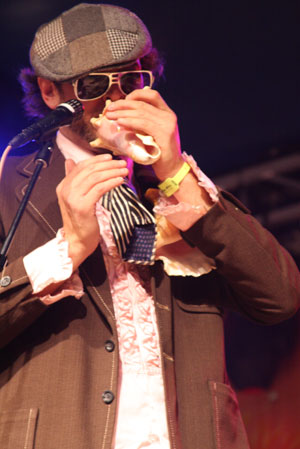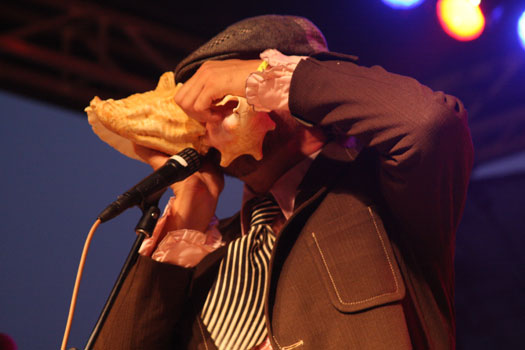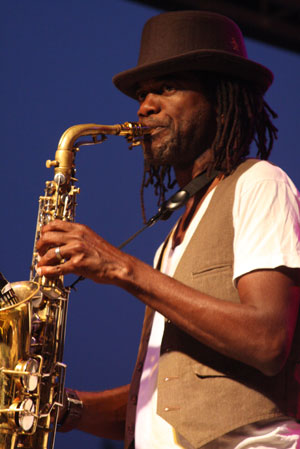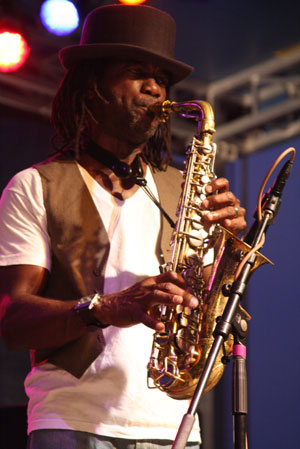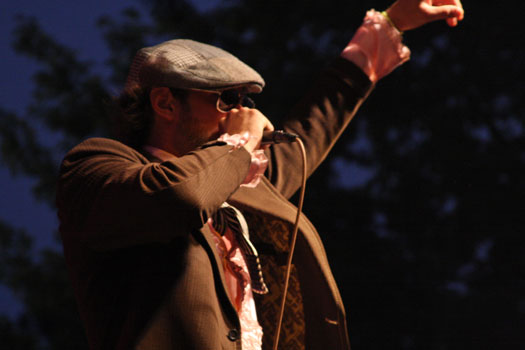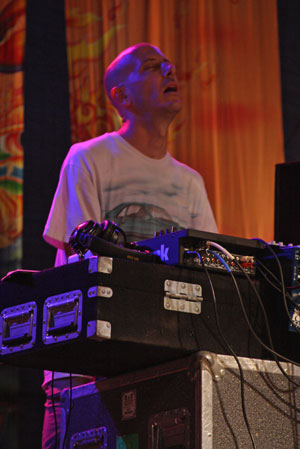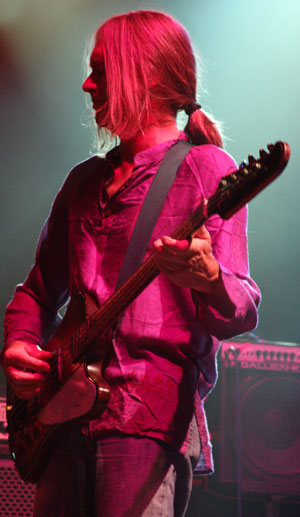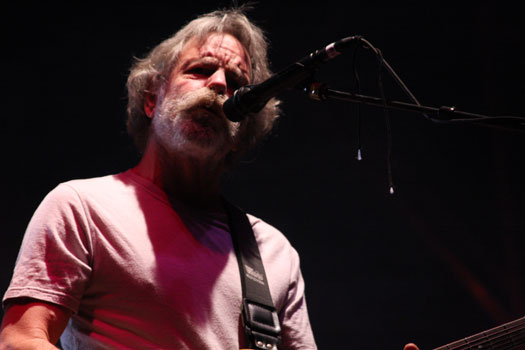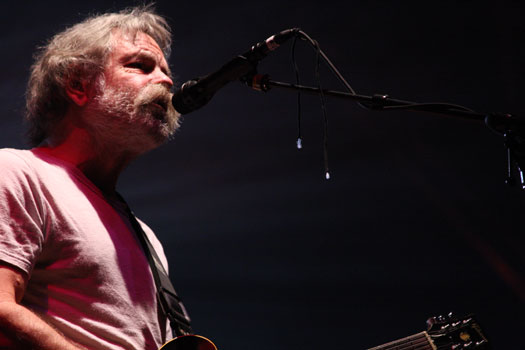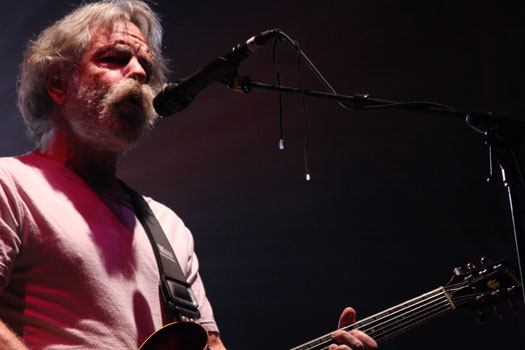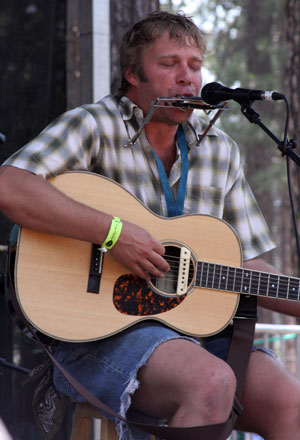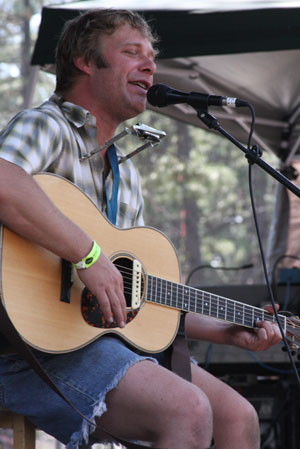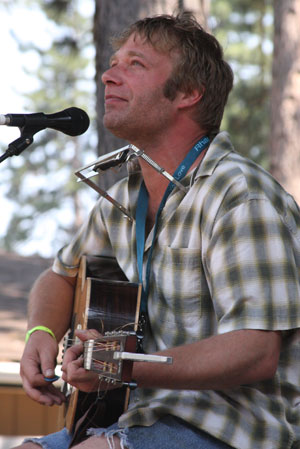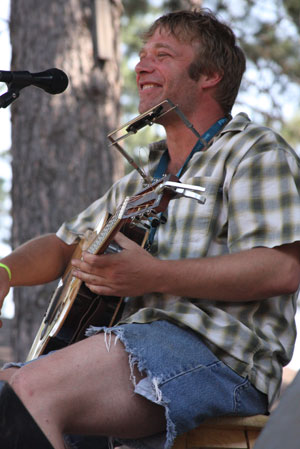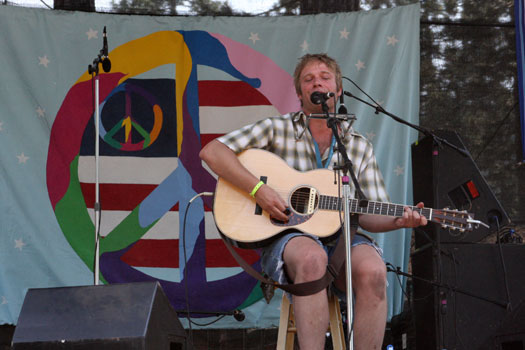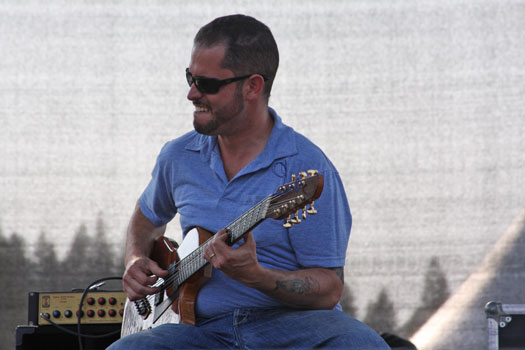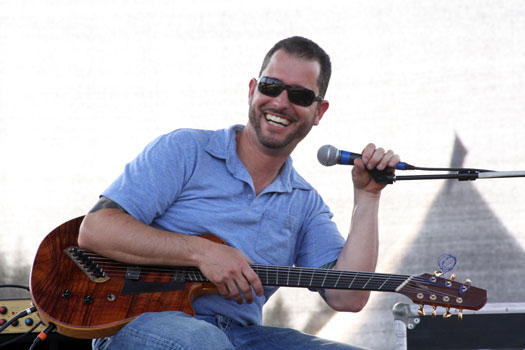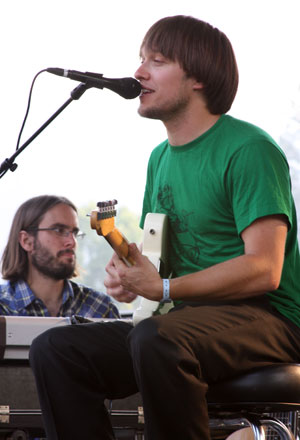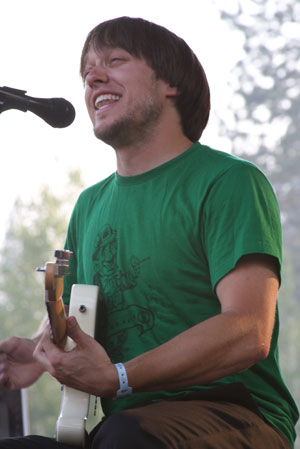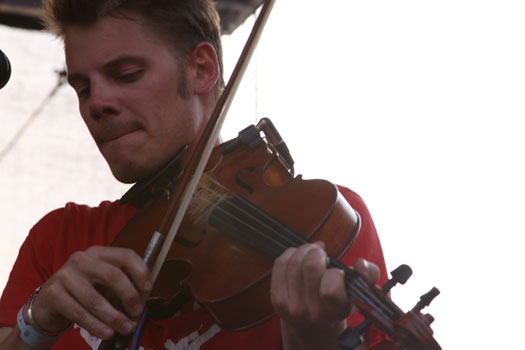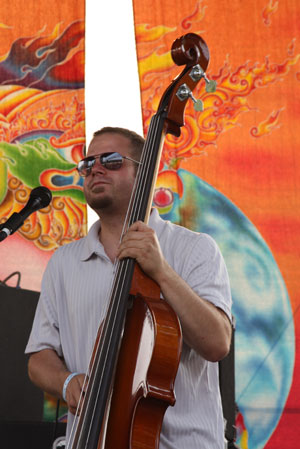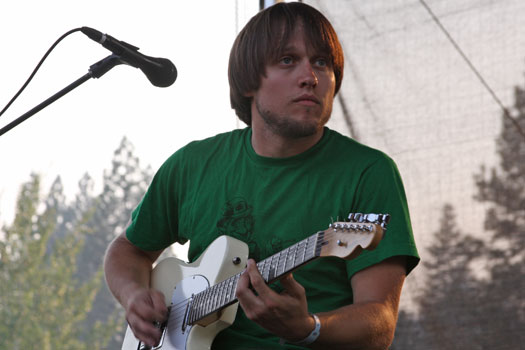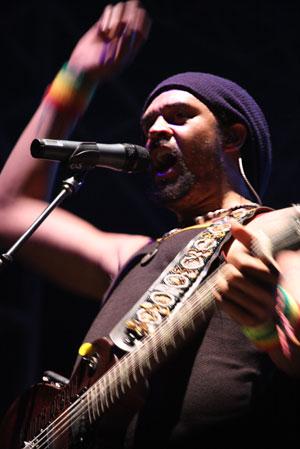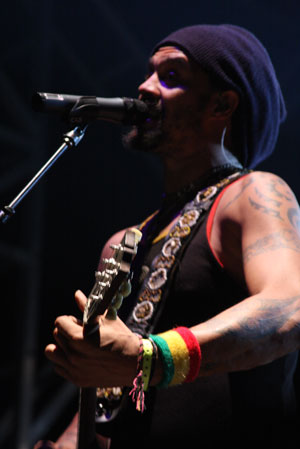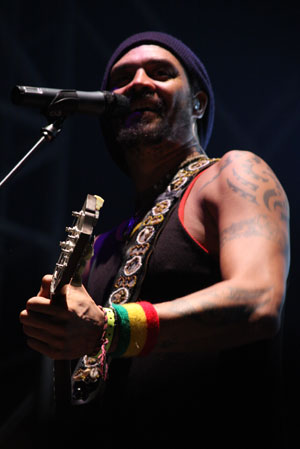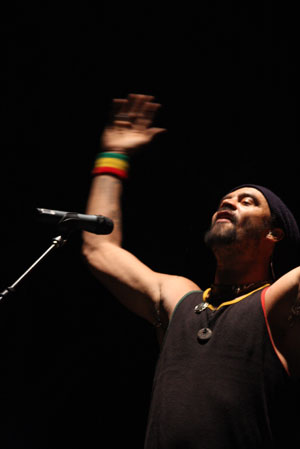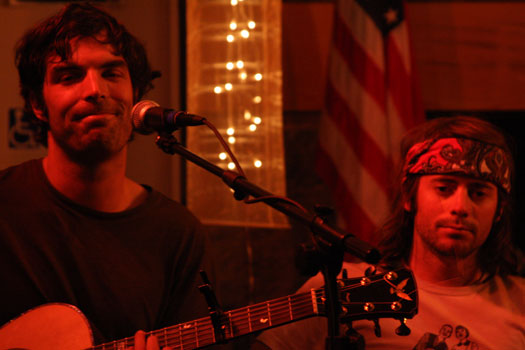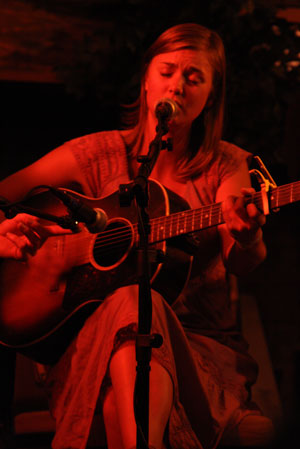 Year after year' I've heard countless stories about how High Sierra Music Festival is so great. As a fan of the live music experience' HSMF' now 18 years deep' is the one festival that I just had to get to. It's been on my list' and finally' 2008 was the year I made it. And to no surprise at all' it immediately felt like home.
I guess when it comes to live music' home is where the vibe and the energy are there for the collective to let loose and create. It's the magic that comes from the reciprocal force where the audience and musicians push and pull each other to the fullest.

The first band I saw on Thursday was the
Benevento/Russo Duo
on the main stage. It all was very fitting: In 2003' Benevento told me in an interview that one of the first goals of the Duo when they were starting out in 2002 was to go all the way across the country and play at High Sierra. It's a place where the musicians can get as loose as the audience and play all weekend long. Both Benevento and Russo played twice as The Duo and twice as
Bustle In Your Hedgerow
. And separately' Marco sat in with Surprise Me Mr. Davis and
The Lee Boys
' while Joe played with his other band'
American Babies
(and most likely there were other sit-ins/sets that I missed). That's the spirit of High Sierra.
The Comeback Set

After nearly a year of not playing together (except occasionally with Nathan Moore as Surprise Me Mr. Davis)'
The Slip's
late-night set on the Vaudeville Stage on Thursday was one of the best sets I've seen them play in about four or five years. It was their eleventh year at High Sierra' and this set explained why they're always asked to come back. A cover of Paul Simon's "Boy in the Bubble" was a nice surprise' while "Get Me With Fuji" served as a reminder of the band's chemistry and ability to seriously stretch out and improvise. But most importantly' their playing was inspired.
Other Favorite Sets

Akron/Family's
afternoon set on Saturday was over the top. These guys are one of the best live bands out there. Playing as a six-piece' with members of Megafaun joining them' they delivered a set with so much confidence' power and freedom. If I was about 13 or 14 years younger' I could see dropping out of life for a while to follow this band around. No other band is taking audiences on this type of journey. They really have it all: energy' sincerity' originality and a great sense of humor. And the audience is with them right from the start. Yes' they're that good.
And speaking of dropping out of life and having the Great American Adventure with a rock 'n' roll band' it's always great to have a member of the Grateful Dead at any festival. Bobby & RatDog certainly got me with "Jack Straw'" "Blackbird" and even more so with "A Hard Rain's A-Gonna Fall." I don't really care what people say in regard to RatDog's performance(s) -- there is so much deliberation' style' and long-form storytelling tradition through both song and improvisation that few bands can match with the same amount of depth. And that's part of the experience: there are going to be really good nights' bad nights and some in between. For the most part' I felt this set was really strong. The improvisation weaving in and out of "Dark Star" was just as intense as the straightforward rockers that closed the set' "One More Saturday Night" and the encore' "U.S. Blues'" all so appropriate' of course' for Saturday night' the day after July 4th.
My admiration and fondness for the Ryan Montbleau Band grows every time I see them. Seeing the crowd on the West Coast seriously getting down to their blue-eyed soul was certainly a good thing' but' what always strikes me the most about this band is' for as much as their music is celebratory' you hear just as much struggle. I sense that genuineness every time I see them perform' and seeing them on the other side of the country' it felt much more poignant.
Surprise Me Mr. Davis' late-night set was pure rock 'n' roll bliss. It was as reckless as it was sophisticated' a perfect balance of guitar shredding' rock debauchery and the poetic sublime. It was a sweaty' uplifting soul revival party that made the little voice in my head say' "If you came to this world for justice' you came to the wrong place." Why these guys aren't a reference point in describing today's most adventurous and thought-provoking rock music' I don't know. But' fuck' they should be.
Seeing the second performance of Mike Gordon's new band was a treat. You could hear the potential when they opened up on "Traveled Too Far" and in the interaction on the already classic "Andelmans' Yard." As Mike sang' "Then I hear the voices in my head' telling me to stay right here instead'" from "Voices'" there was a peaceful calm: The sun was setting' the air felt as thick as the groove' and the audience swayed in chaotic unison like they'd been listening to Mike's new material forever. For more than one reason' it felt right at home. Throw in a Beatles cover ("She Said' She Said")' Ivan Neville sitting in on a few tunes' and a little Phish ("Meat"!)' and you have yourself a fine set. Plus' nobody plays like Mike. That bass can put my ass on autopilot.
I'm a Fan Now and It's Always Great to See You

New Orleans'
Rotary Downs
kicked ass. It was great to finally see these guys play live. San Francisco's
Big Light
know how to throw down at 10:30 in the morning -- a great way to come out of the fog and start a new day of listening to music. And Tommy Hamilton's
American Babies
were perfectly charming in the noonday sun.
Aphrodesia played a phenomenal set on the main stage -- I'd invite their twist on Afrobeat music to any party. The first headliner of the festival' Built to Spill' was raging' guitar heaven. No surprises' they rocked.

The Mayor of High Sierra
Who is the Mayor of High Sierra? It might be the person who serenades you with "You Are My Sunshine" in an RV at 6 in the morning' and then joins in with all the morning freaks for a kickball game (oddly there seems to be a lot of people with insomnia at these festivals or something…) an hour later and not only kicks a home run but makes an unassisted double play. And the person who also plays multiple sets all four days -- solo and with Surprise Me Mr. Davis. Yes' it's Nathan Moore.
Hopefully in the celebration of all this music' your soul is taken on a journey. And hopefully' you face some of your fears just as much as you forget about all your problems. And' of course' hopefully the music can ignite inspiration' some love and some bonds that are bigger than all of us. High Sierra was certainly a great party -- I danced' I raged and I overdid it. But' there are moments' like Bob Weir singing "A Hard Rain's A-Gonna Fall'" that stop you dead in your tracks' or Gov't Mule closing with their righteous "Soulshine'" that remind you of the power of a good song. The music can come from all different angles to unleash everything you have inside you. And you see that beauty out there all over at a festival like High Sierra. You see and feel it in people's eyes' in the way they dance and in the way they look out for one another.
related articles
Shows: moe.down 15
Shows: Ryan Montbleau
Shows: Jungle Jam 2014
Shows: Life is Good Festival 2013
Shows: The Peach Music Festival
More on:
Aphrodesia
,
Bob Weir
,
Ratdog
,
Built to Spill
,
Big Light
,
Surprise Me Mr. Davis
,
The Slip
,
Nathan Moore
,
Ryan Montbleau
,
Ryan Montbleau Band
,
James Hunter
,
Mike Gordon
,
Charlie Hunter
,
Railroad Earth
,
Tom Hamilton
,
American Babies
,
Akron/Family
,
Rotary Downs
,
Fred Torphy
,
Brad Barr
,
Spam Allstars
,
Michael Franti and Spearhead
,
Cornmeal
,
Megafaun