Shows
7th Jammy Awards
May 7, 2008 at Wamu Theater at Madison Square Garden in New York' NY
by Jeff Tehan
|
photography by Michelle Arthur
May 12, 2008
page 2 of 2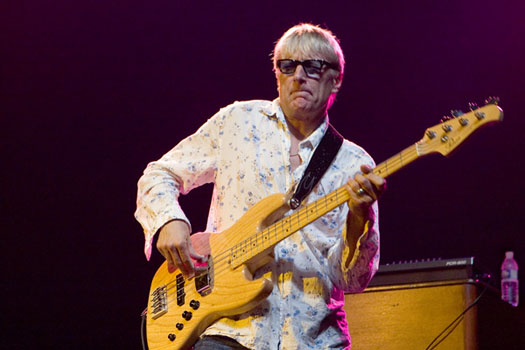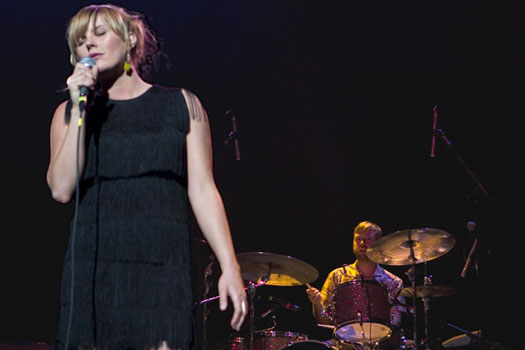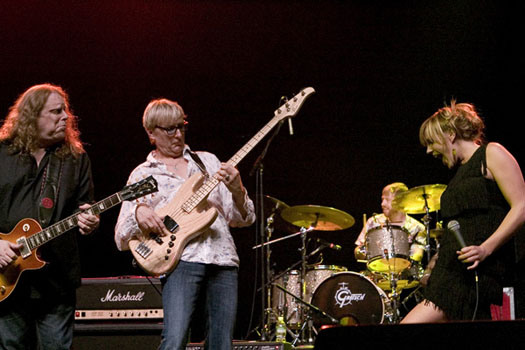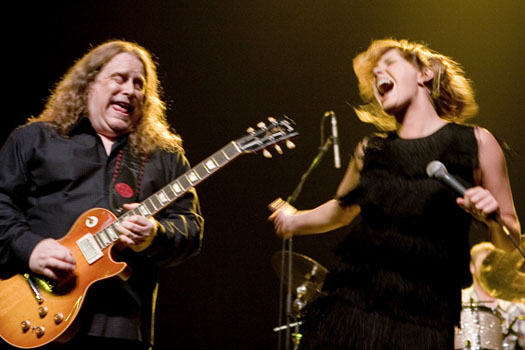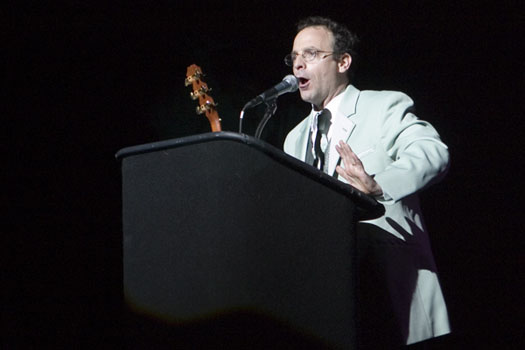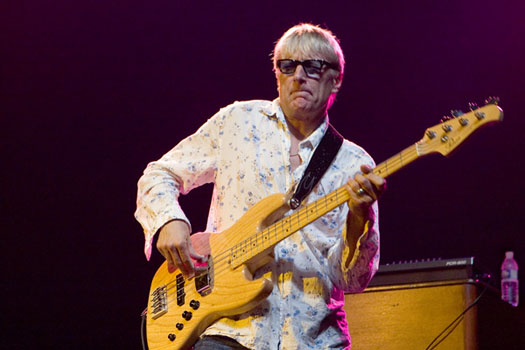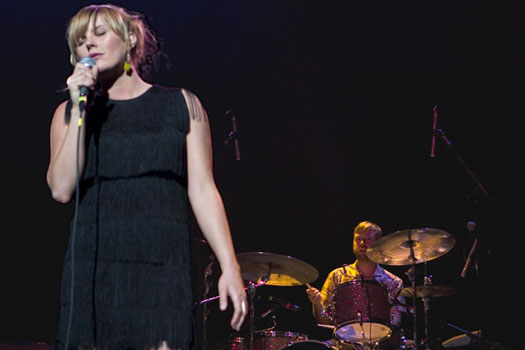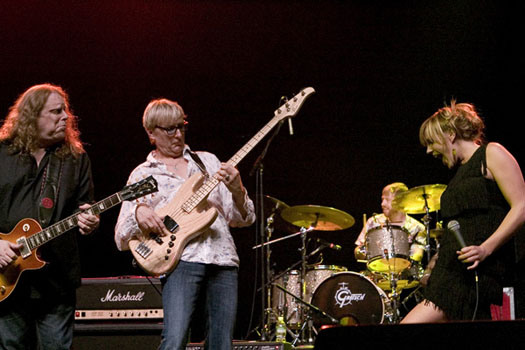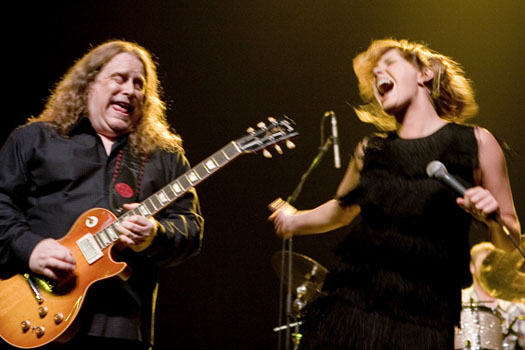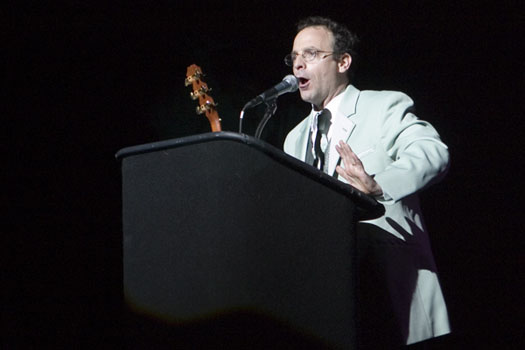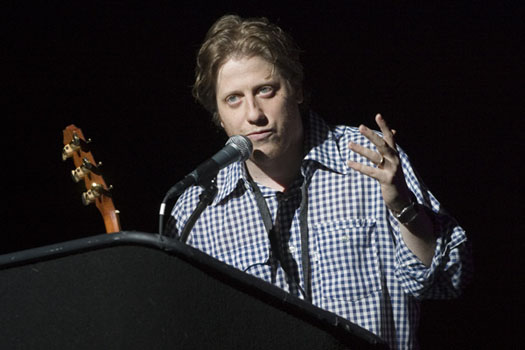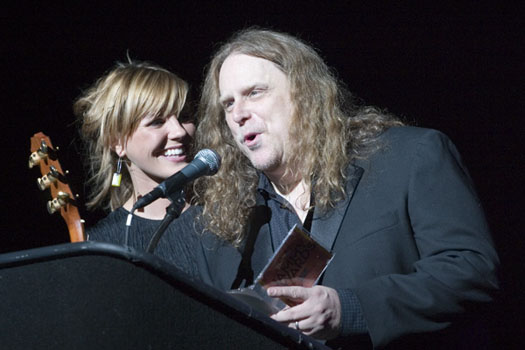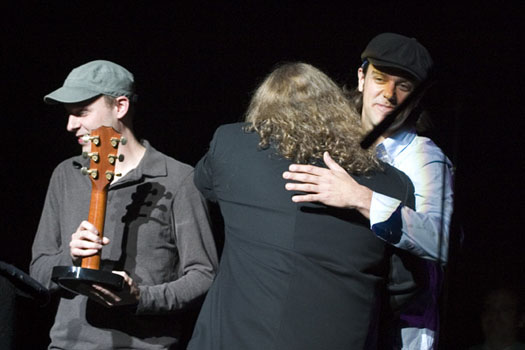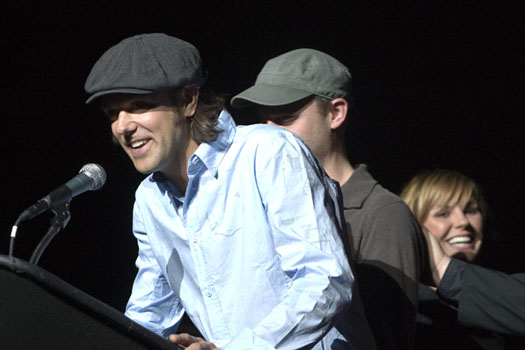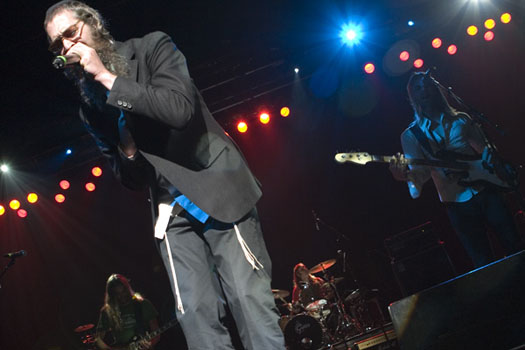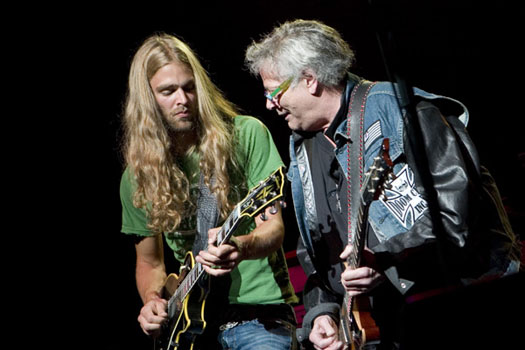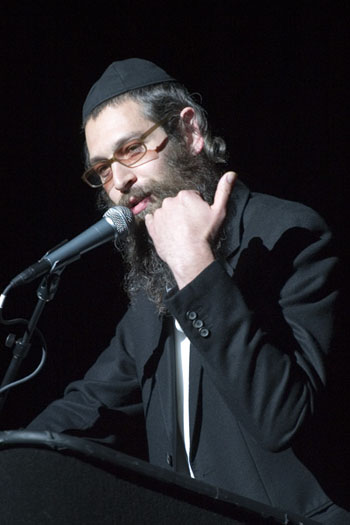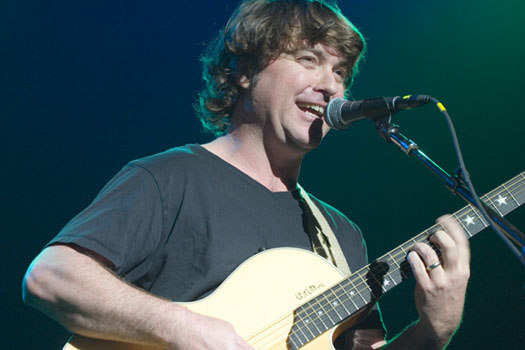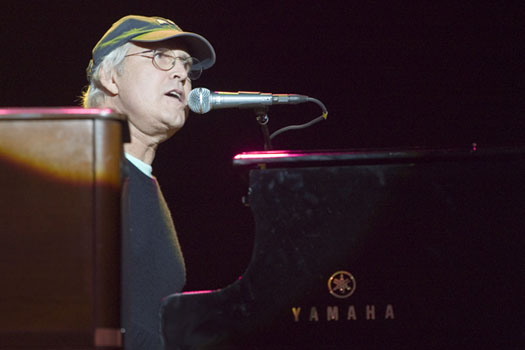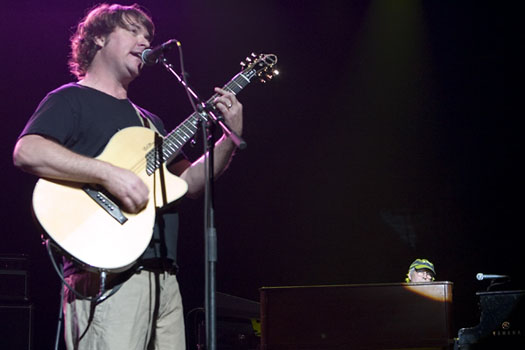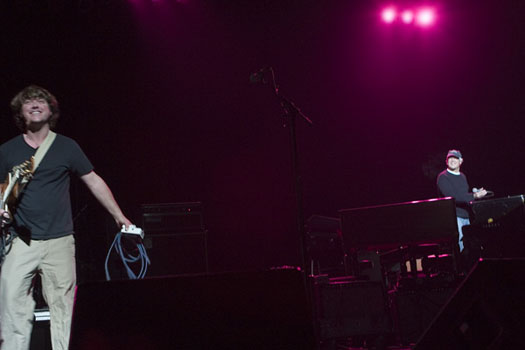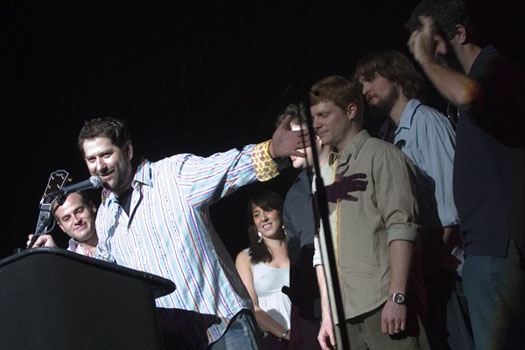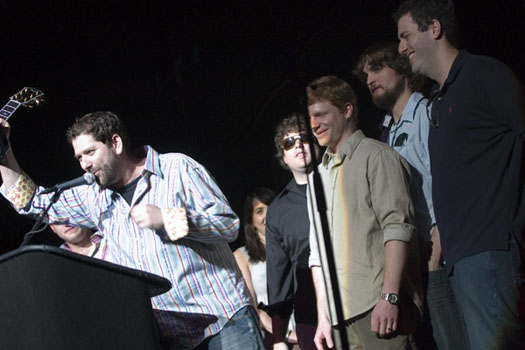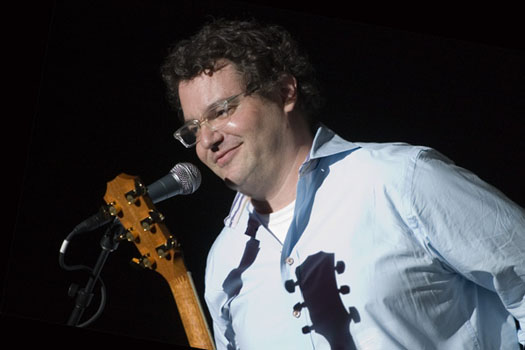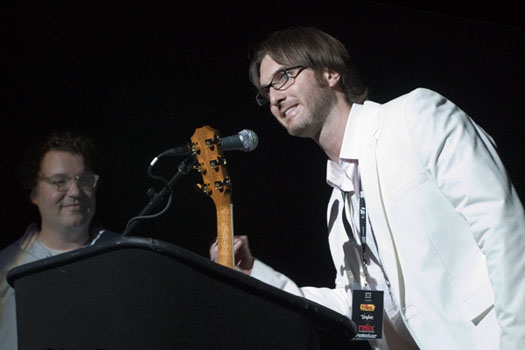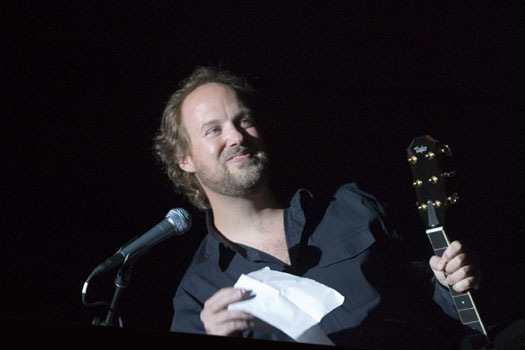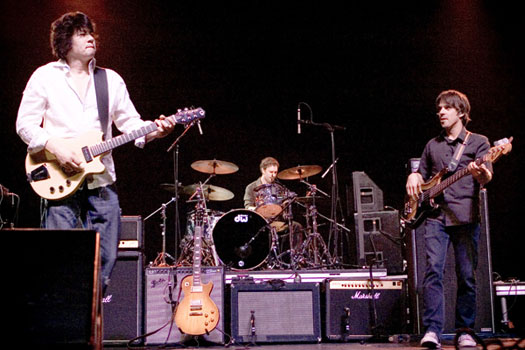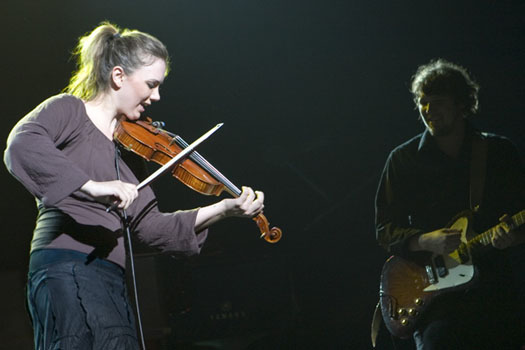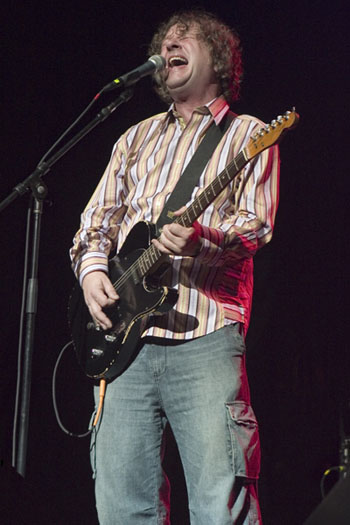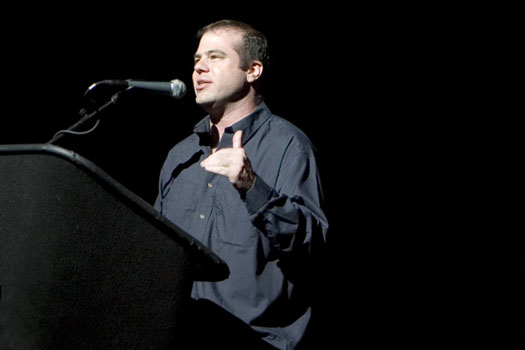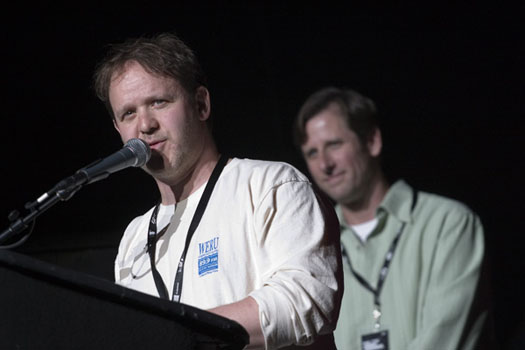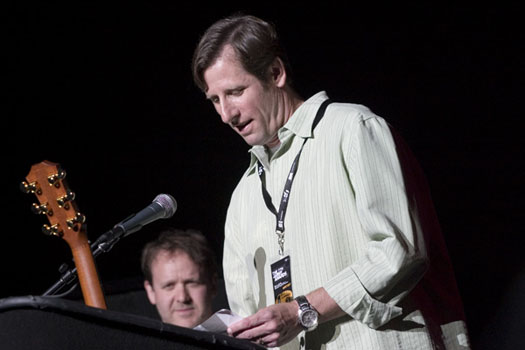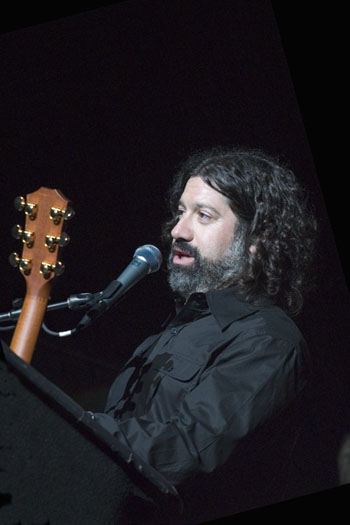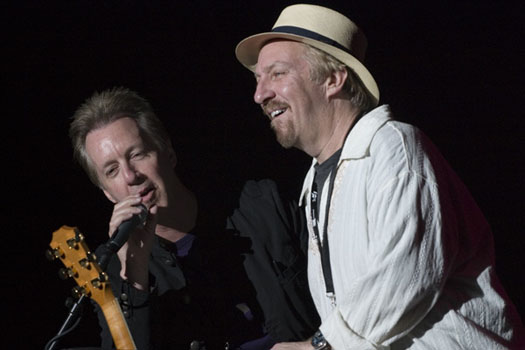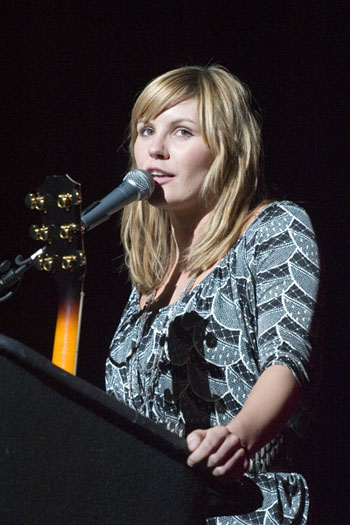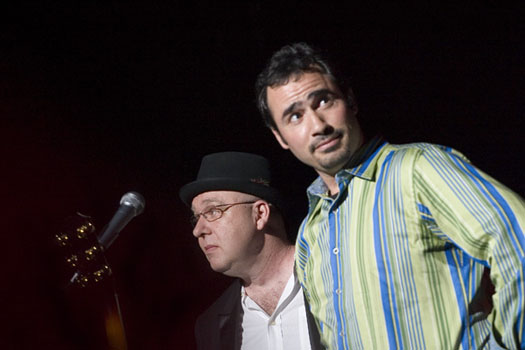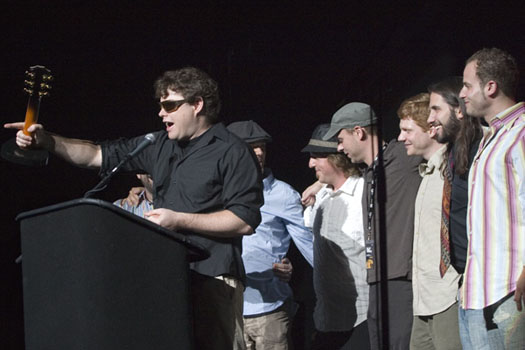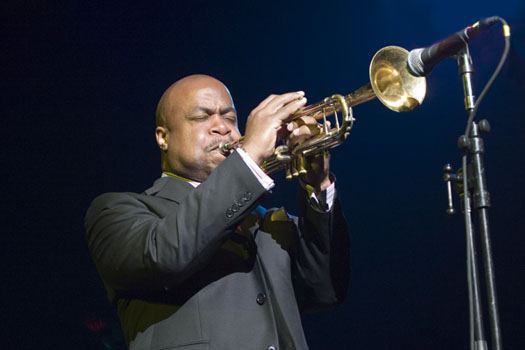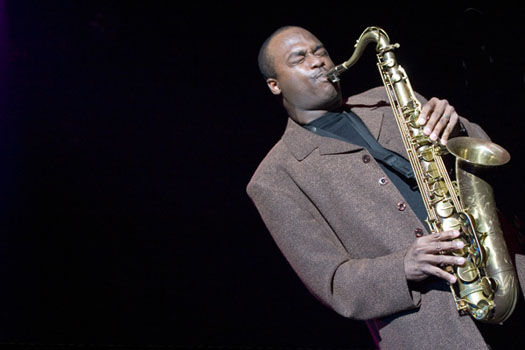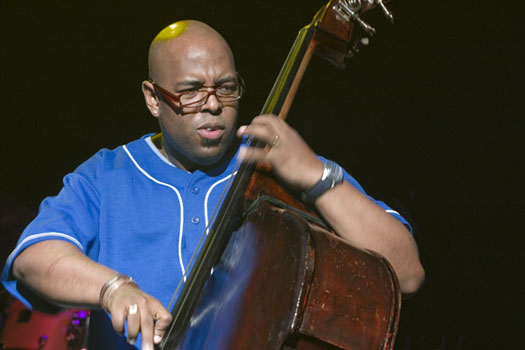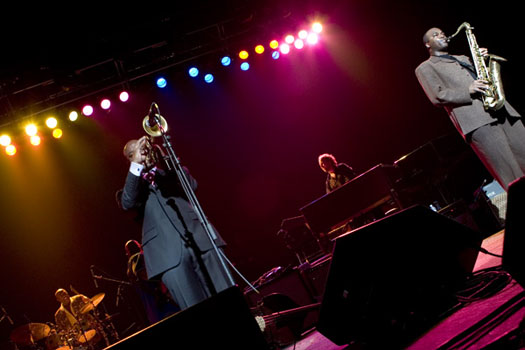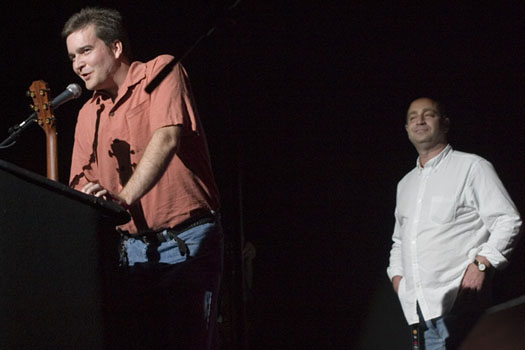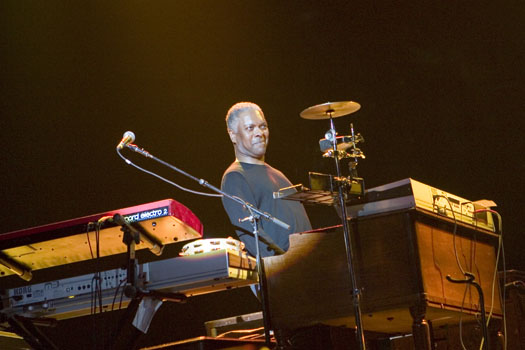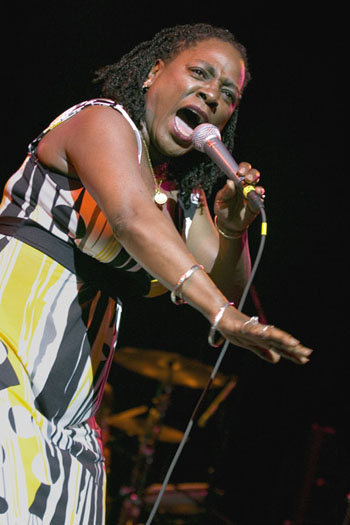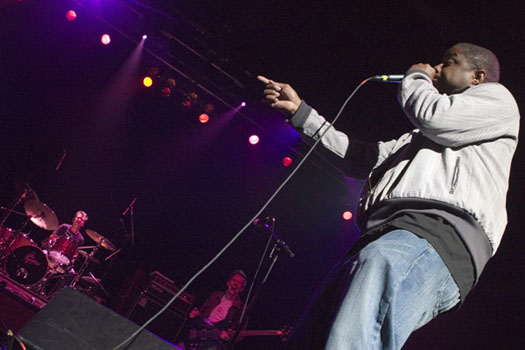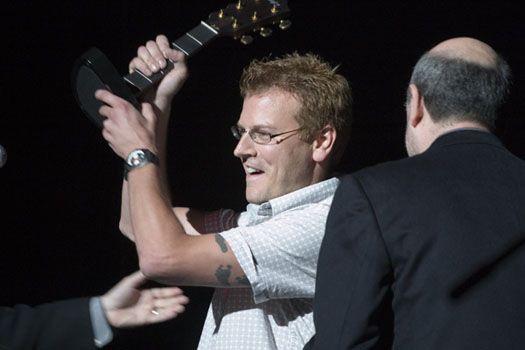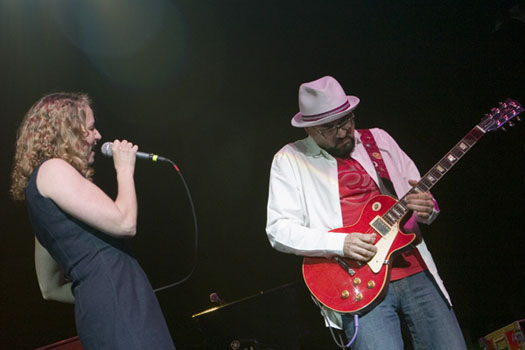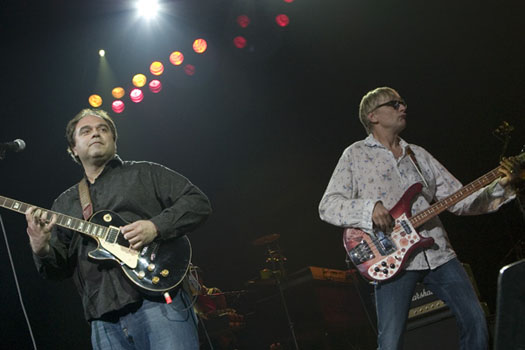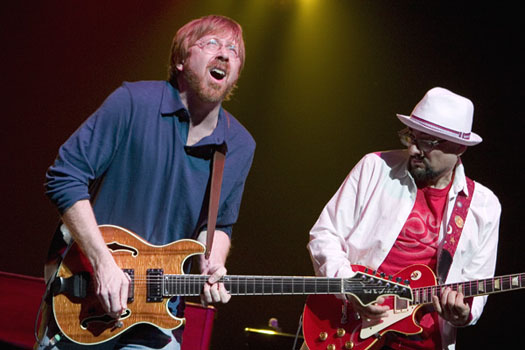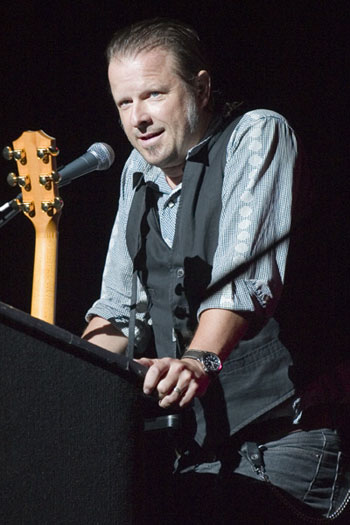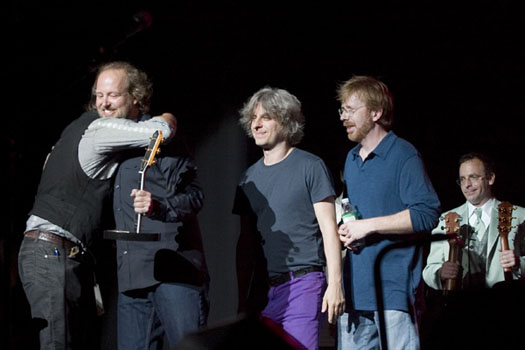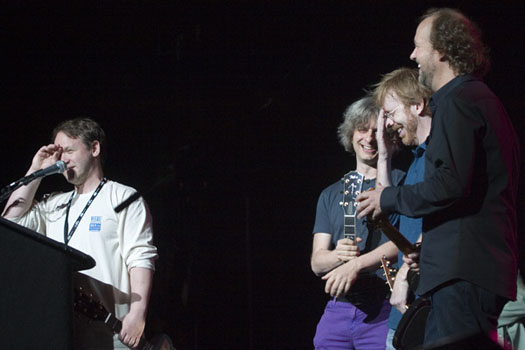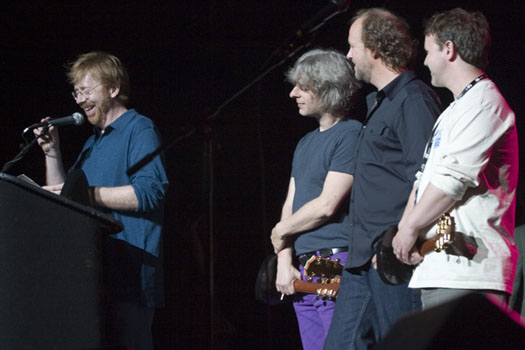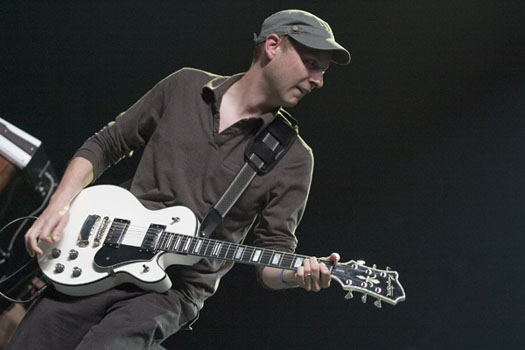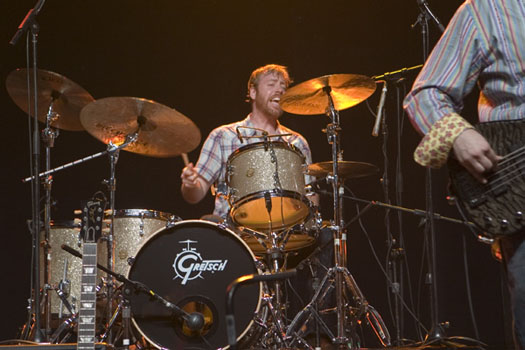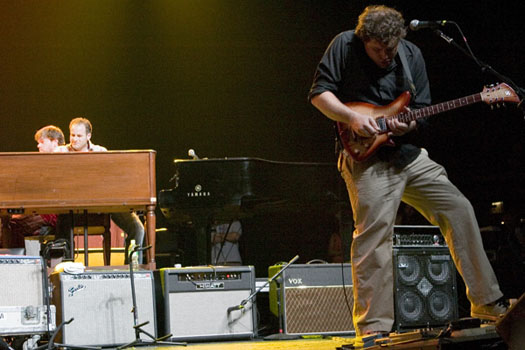 Booker T. returned to the stage with Galactic for the Stax Records release Hip Hug-Her title track. In researching for this review' it occurs to me that I ain't heard shit and I need to check this album out. You should' too. Booker T.'s a funky bitch and Donald "Duck" Dunn and Steve Cropper?!? I'm learning so much.
The next contestant on the Price is Right was Sharon Jones' lending her sweet pipes to us for "Born Under a Bad Sign." I had the pleasure of seeing Sharon Jones & the Dap Kings at Langerado 2007 and was quite impressed. I recall likening her to the fairer sex's version of James Brown. Jurassic 5's Chali 2na' featured on Galactic's latest release From the Corner to the Block' replaced Sharon Jones on the mic as they rolled along with "Think Back'" from said album. The final installment of the set was hip-hop's very own Doug E. Fresh for a classic hip-hop medley. I give Doug E. Fresh a close second place to Will Lee in the who-had-the-most-fun category. The stage-audience connection was at a height' and the energy wouldn't be suppressed. Just when we thought Doug E. was done' the natural cosmic whatnot that exists at a good live show pulled him back in and he extended his stay. Sometimes you just can't fight it. I love seeing people from outside the "jam band" music scene and their reaction to the loving embrace they get from the crowd. I also saw this when Jay-Z (who was right above us' performing in the Madison Square Garden arena) joined Phish in Brooklyn and all the kids rapped along with him.
We received a healthy dose of the Beatles when the Fab Faux' along with Joan Osbourne' led off with "Come Together." I miss Joan Osbourne. I dug her work with Phil and Friends' and it was nice to see and hear her again. The biggest surprise of the night occurred during the next tune' "While My Guitar Gently Weeps." Midway through the song' Trey Anastasio walked across the stage' picked up one of his Languedocs and made it weep. After a solo' Trey and Conan O'Brien's Jimmy Vivino did a little dueling. It was great to hear Mr. Anastasio again. It's amazing that I can miss another man's facial expressions. (Miss Arthur [if yer nasty] captured one such picture and it appears in the SOM gallery.) Trey remained for "Everybody's Got Something to Hide'" complete with Anastasio and Vivino doubling up on the classic riff. Good times.
The apex is upon us. Photography's very own Danny Clinch presented the lifetime achievement award to the Phish from Vermont in style. He spoke of the family atmosphere he witnessed backstage and walked us through a slide show of memories from his collection. And then' a sight for sore eyes: Trey Anastasio' Jon Fishman' Mike Gordon and Page McConnell emerged together on a stage for the first time in far too long and' after collecting their Jammys' stood side by side by side by side.
If memory serves' Page spoke first with a brief thanks. Fish's only offering was asking us if we'd ever heard the prison joke before. Cactus informed us that' merely two hours before' he was lying sick in bed wondering if he should get up and decided' of course' he could get out of bed and come down the street to stand with his mates. Trey then stepped up and said something to the effect of' "I don't want to be the one that rambles on for a long time … but I do want to be the one that rambles on for a long time." Trey spoke at length about what Phish and its fans meant to him and thanked just about everyone in the crew he could think of. The raucous crowd became so quiet and attentive that you could have heard a pick drop. He also informed us that he received a phone call on the way down to the city earlier that day and was told that Ernie Stires' his mentor who we all can thank for a large part of the Phish sound' had passed away. Upon conclusion' they walked offstage in single file. With all due respect' if you thought there was any more than a one-hundredth of a percent of a chance that they would play that night' well' you're just silly.
The Jammys brought us back down to earth in style with the Headcount All-Stars' consisting of Disco Biscuits bassist Marc Brownstein and guitarist Jon Gutwillig' Umphrey's McGee guitarist Jake Cinninger' String Cheese Incident's Kyle Hollingsworth on keys' and the infamous Joe Russo on drums. And suddenly I hear... duh-duh duh-duh.... Wilson... duh-duh duh-duh... Wilson... The second holy-shit moment of the night lasted approximately 30 minutes as the supergroup dropped four well-played Phish classics on us. "Wilson" was followed by "Run Like an Antelope'" with Gutwillig on lead "rye rye rocco'" and "Also Sprach Zarathustra." Disco Biscuits keyboardist Aaron Magner joined in on organ for the evening's closer' "Maze." Holy shit! I didn't see any of that coming. And then... "Goodnight Springton' there will be no encore!!" Without even a goodbye' the lights went up' house music came on' and the night ended the only way that it could.