Blog

State of Mind Goes to Record Store Day
by Live Music Beth
April 23, 2008
Ice caps are a-meltin'' honeybees are a-collapsin'' weather is a-changin'' and record stores are a dwindlin'. God save the record store! And those other things' of course. God save them' too.

But' yes' the record store! The place where you can buy actual music product. That you can hold in your hand. That you can smell. Ahhhhh' that smell. That you can look at. Booklets that tell you who is making those sounds! Photos of the artists! How could something so damn good be so endangered?
Enter
Record Store Day
' an effort to stave off the demise of the bricks-and-mortar music purveyor. Or' more positively' a day to celebrate good ol' independent record stores.
The inaugural Record Store Day occurred this past Saturday' a day of specials' in-stores and giveaways' marking support for indie stores around the globe. We State of Minders made our way to our local music emporium'
Pure Pop
' right at the time Eva Sollberger of Seven Days' our local alternative weekly' was there recording for her vlog'
Stuck in Vermont
. Check out the interviews with Adam King and Mike McKinley' with Matt Bushlow and me lurking in the background.
Bravo to Eva -- she nailed it' capturing music geekdom at its finest.

And remember' kids' every day should be Record Store Day. If you're going to take so much from the music and get off on it' do your part by giving back. Oh' and mark your calendars for the next official one' April 18' 2009.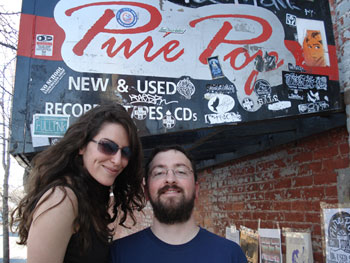 Mike and me (hi!)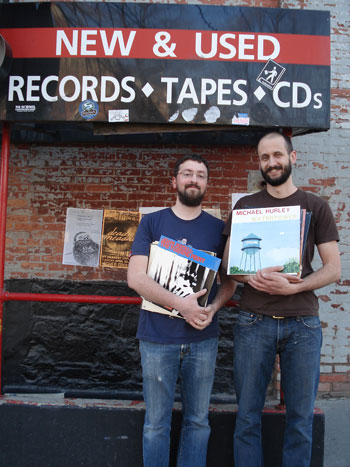 Mike' Bushlow' and the goods