Shows
Matt Ulery's Loom + The Blue Cranes
January 10, 2014 at The Bitter End in New York' NY
by J Hunter
February 10, 2014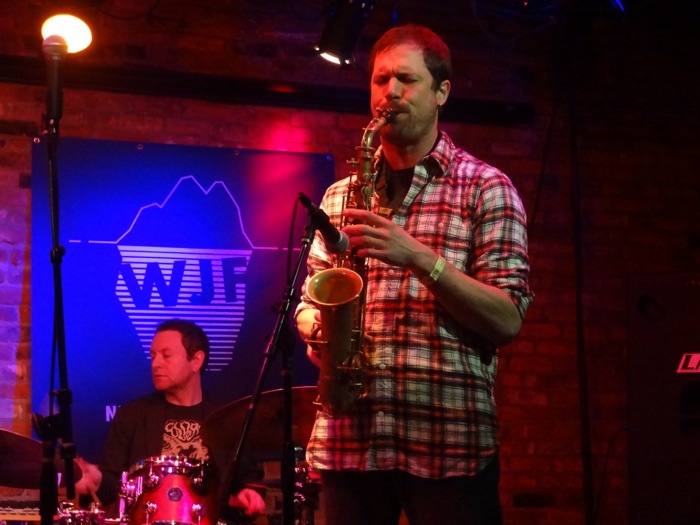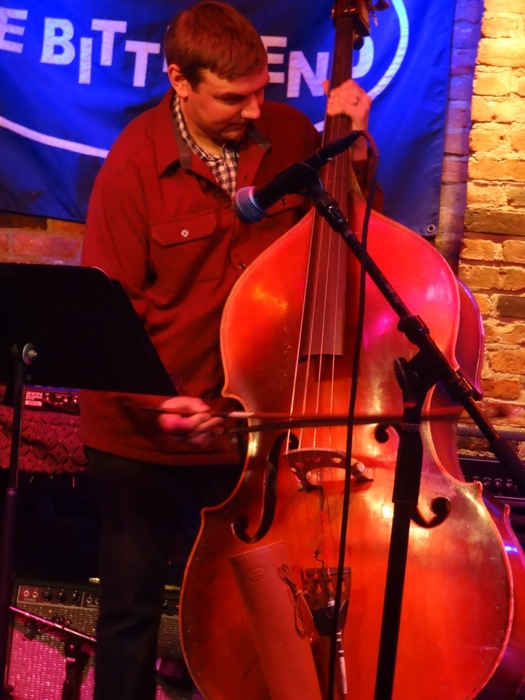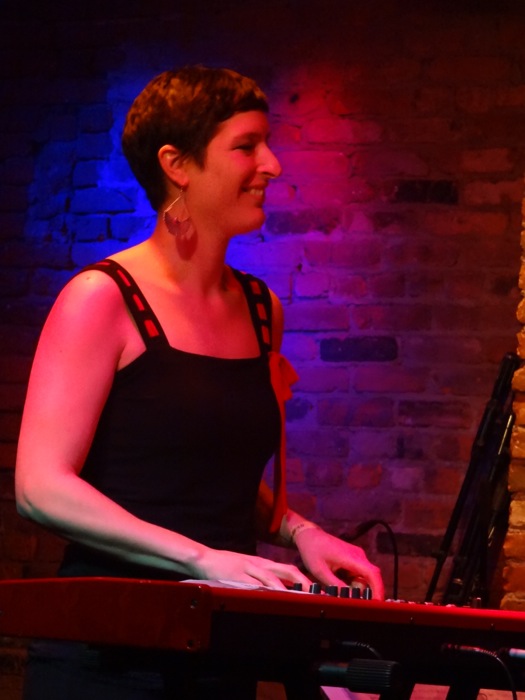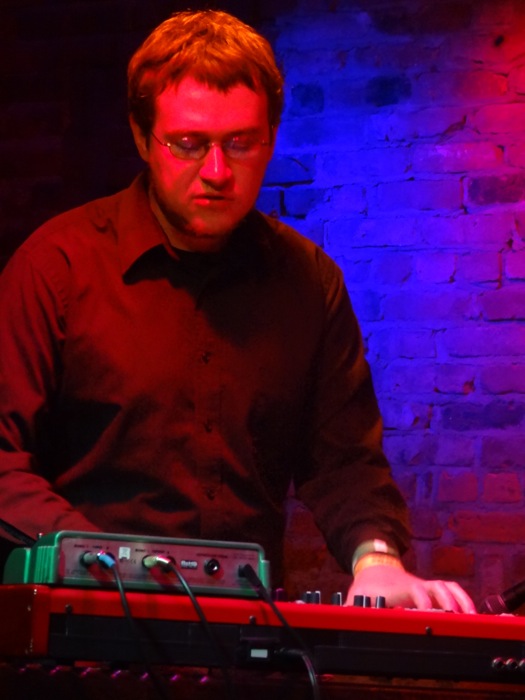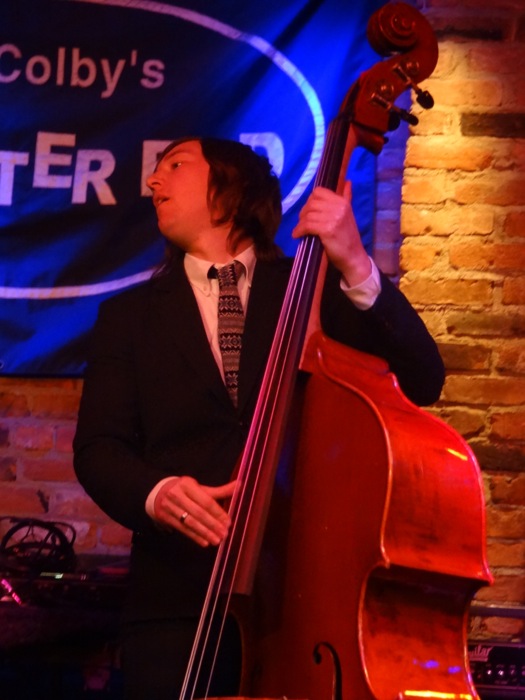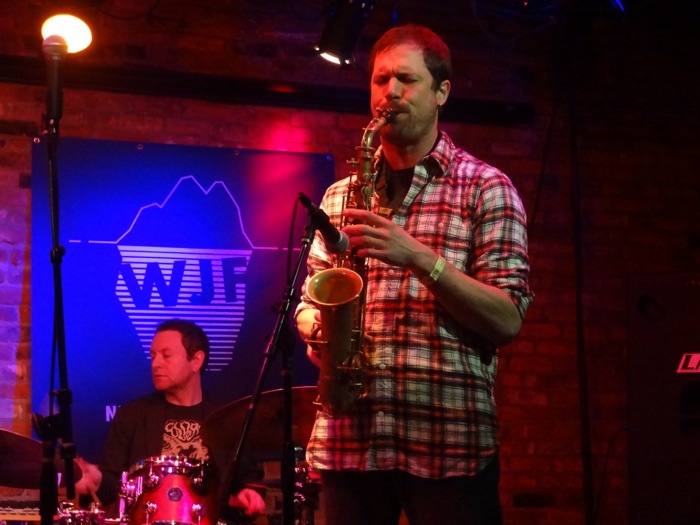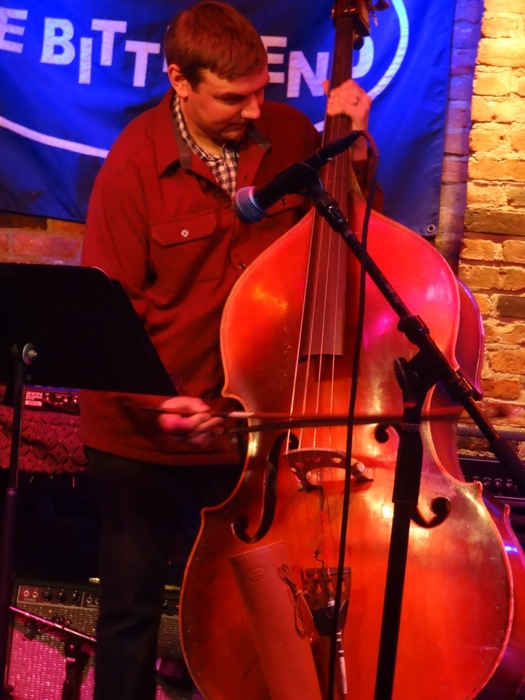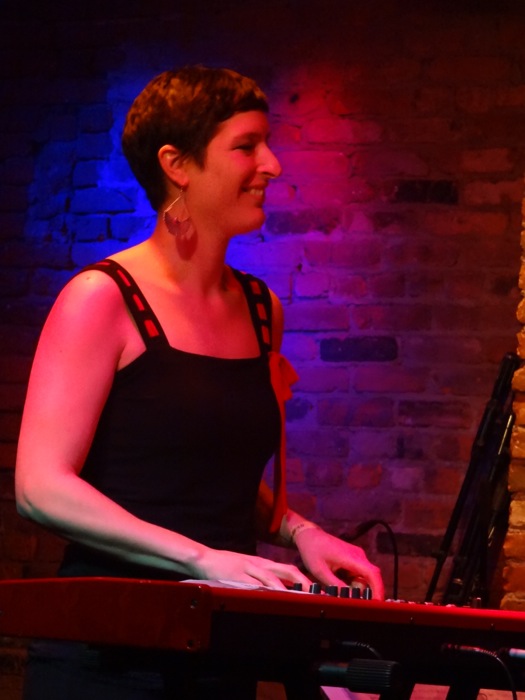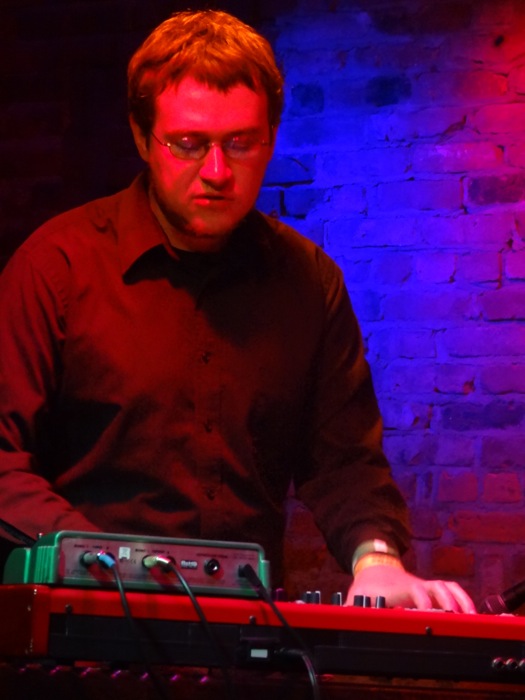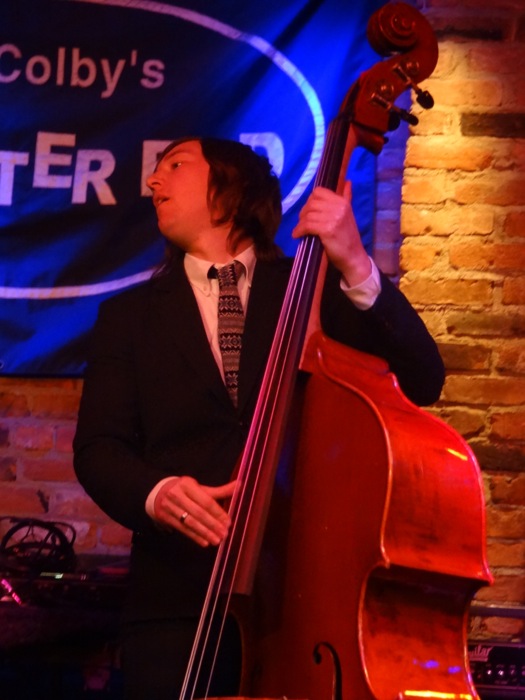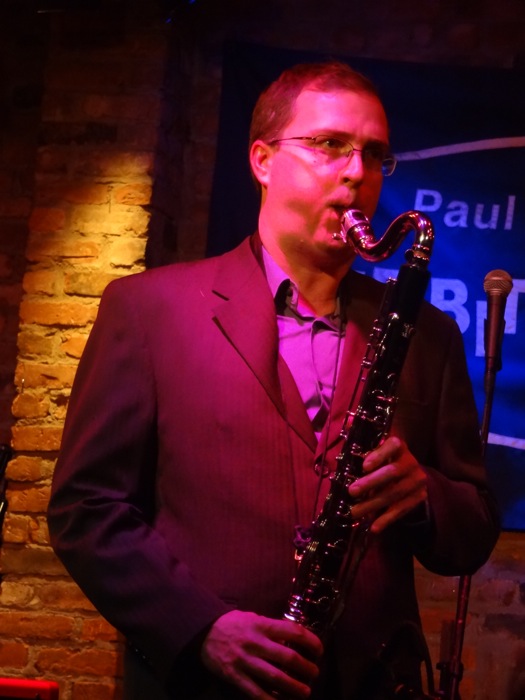 New York's Winter Jazz Fest is like any other large-scale jazz festival… except instead of running around some park or fairgrounds' you're running around Greenwich Village between an array of small-but-amazing venues like SubCulture' Groove' Zinc Bar and (Le) Poisson Rouge. WJF also breaks the festival mold by featuring nothing but 21st-century hardcore: No crossover acts' no retrospectives' and -- best of all -- NO SMOOTH JAZZ! That said' there is the usual problem with multi-stage shows: How do you choose? For me' it came down to venue and artist reputation' and both choices stood me in good stead.
The Bitter End has a plaque by the door recognizing the legendary space's "contribution to the artistic life in New York." Caricatures of Bob Dylan' Bill Cosby and Joni Mitchell are folded into a mural behind the long dark wood bar' while tattered posters advertising shows by Arlo Guthrie' Jerry Jeff Walker and the Stone Poneys cover the walls around the performance space. History may not have been made here' but it was damn sure started here' so it was a perfect place for Matt Ulery's Loom and the Blue Cranes to leave a mark on the young New York crowd.
Although relatively new to the jazz world at large' both Ulery and the Cranes have been developing their singular sounds for almost a decade. A graduate of DePaul' the Chicago-based Ulery played bass for Kurt Rosenwinkel and Howard Levy while leading groups like Loom and By A Little Light. He's got two kickass discs on Greenleaf Music' which gives him the Dave Douglas Seal of Approval. Meanwhile' out in the Pacific Northwest' the Blue Cranes started out as a trio in Portland' OR' slowly expanding to a quintet while making three self-released discs. The brainchild of altoist Reed Wallsmith' the group's base inspiration is Bad Plus drummer Dave King's avant-garde trio Happy Apple' but there's an indie-rock sensibility that keeps their jaw-dropping music driving effortlessly forward.
The Cranes' set started out the way most of their tunes begin - with a blasting riff from keyboardist Rebecca Sanborn. Drummer Ji Tanzer and bassist Jon Shaw latched onto Sanborn's lead' and then Reedsmith and tenorman Joe Cunningham took charge' first chording over the riff and then climbing all over it. Samson switched to an organ sound as Reedsmith went out on his own for a moment' trading the spotlight with Cunningham like two kids tossing a baseball back and forth across a yard. The sound was big' the intention was powerful' and the buzz sliced the air in half as the reedmen faced each other more than the crowd.
Although the band felt comfortable enough to play new pieces like the rocking "Erin Young" and the wonderfully weird "Sandbox"' most of the set came from Swim' the Cranes' devilish 2013 Cuneiform release. "Beautiful Winners" roared off the stage with a stomping beat from Tanzer and a nasty left-hand figure from Samson' but the piece's complex middle section showed how intricate this band could get when they're in the mood. "Polarnatt" started as a deep' dark meditation with Shaw bowing a mournful sound more suited to Bartok then the Bitter End' but then the piece found its feet and ran right off' dragging the rapt audience with them. And I do mean rapt: At one point during "Sandbox"' Reedsmith & Cunningham were down on the floor playing children's xylophones while the rest of the group held back' and you could have heard a pin drop.
Whether we would see Ulery follow the Cranes was open to question: As Loom was setting up' Rob Clearfield's Fender Rhodes decided to crap out. Happily' Samson was willing to lend Clearfield her keyboard' which was a really good thing: While Clearfield plays beautiful piano on Ulery's latest release Wake an Echo' a Fender Rhodes makes everything just a little bit nastier - and' sure enough' that's what happened to the multi-leveled opener "Coriander." Marquise Hill's trumpet and Geof Bradfield's bass clarinet picked up Clearfield's riff and played it back to him in gorgeous harmony' and the three bounced off each other until Clearfield started cutting his own ever-widening path. Ulery was clearly pumped as he and drummer Jon Deitemeyer pumped up the pulsing foundation.
Although Ulery calls what he does "music I wrote to play with my friends"' the paths he takes his friends down is not simple: A good parallel would be Brian Blade & the Fellowship Band' where every piece has multiple chapters. Ulery's pre-Greenleaf composition "The Queen" literally has an air of majesty and occasion as Bradfield and Hill take the intensity up and up and up' while "The Lady Vanishes" takes its lead from Alfred Hitchcock and makes you want to follow its every twist and turn. Marquise Hill gave the closer "The Miniaturist" the energy it needed without blowing up big; he left that to Bradfield' who would have had the place upside down if he'd been playing tenor sax instead of bass clarinet -- but then we might have missed the group bring the piece in for a perfect three-point landing.
The crowd was spent but smiling as Ulery hauled his bass off the stage. It wasn't even 8:30' and there were five more bands on the bill: Jon Irabegon was going to warm up for Mostly Other People Do The Killing's Saturday set with some sax-trio jazz' and Burnt Sugar Arkestra Review (with Vernon Reid and Melvin van Peebles) were going to blow minds sometime after 11 o'clock. But there were five other stages doing serious business' and I had to hit Ben's Pizzeria at least once before I saw any more music. So I gathered up my stuff' took one more look at the next generation of jazz fans' and headed out into the misty Friday night.