Features
Grand Point North Festival 2013
by Matt Bushlow
|
photography by Greg Gouwens
September 25, 2013
page 3 of 3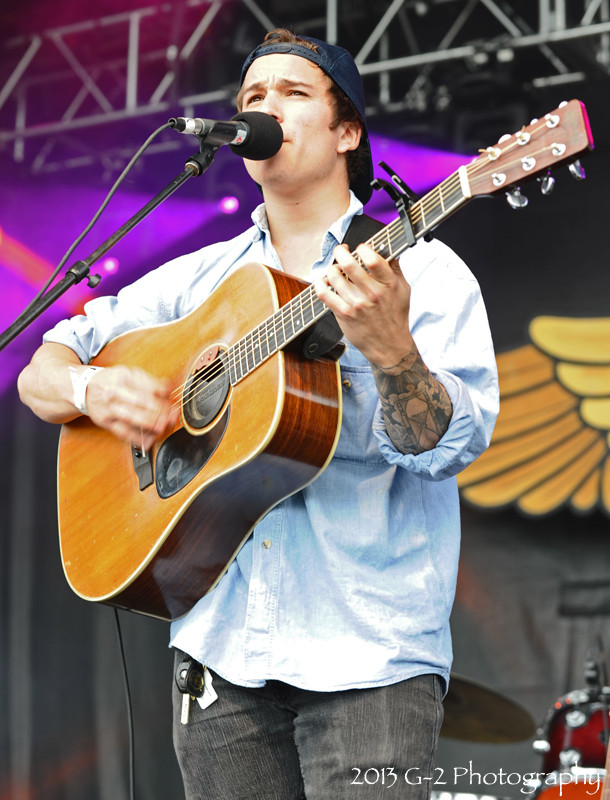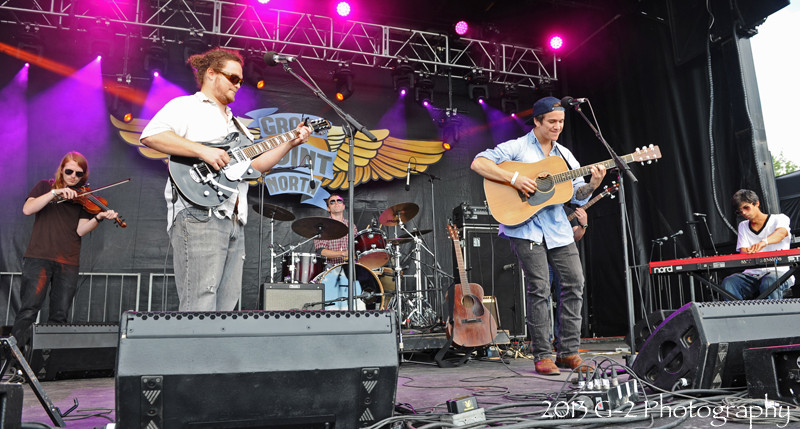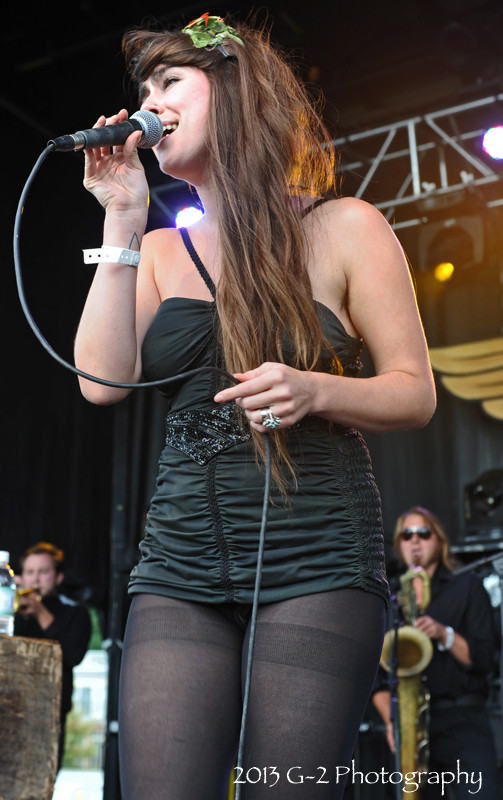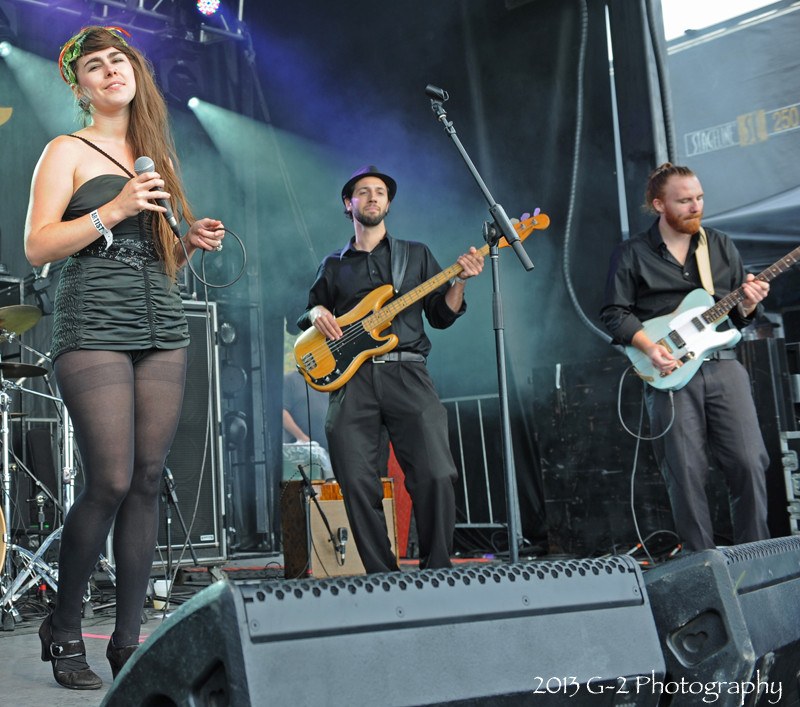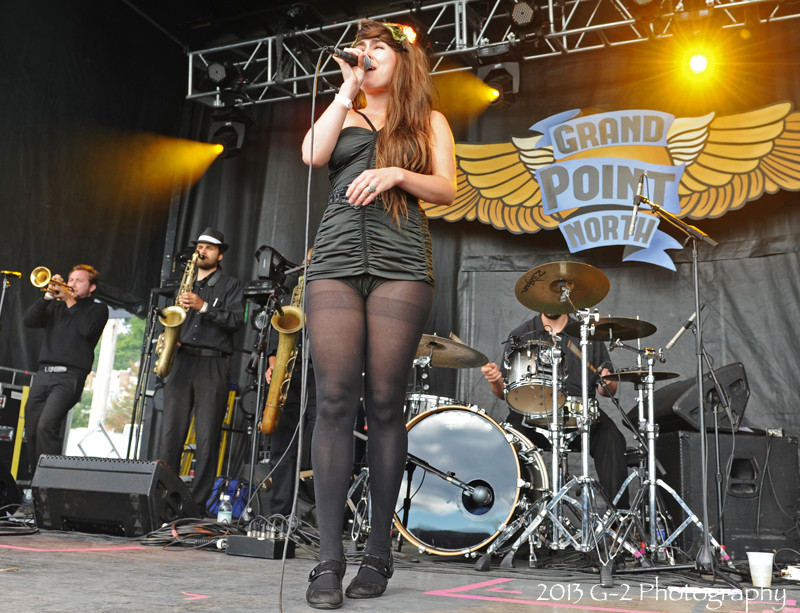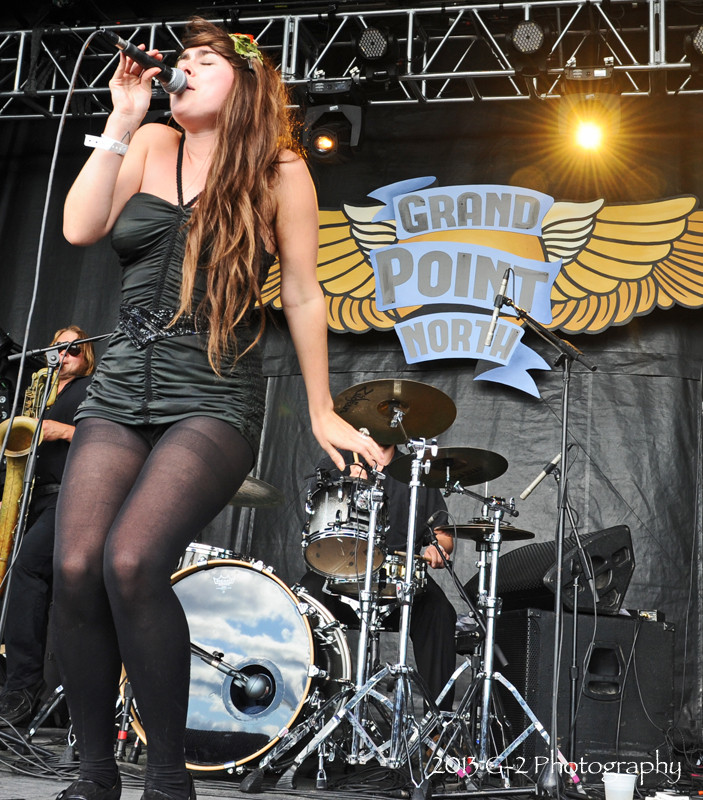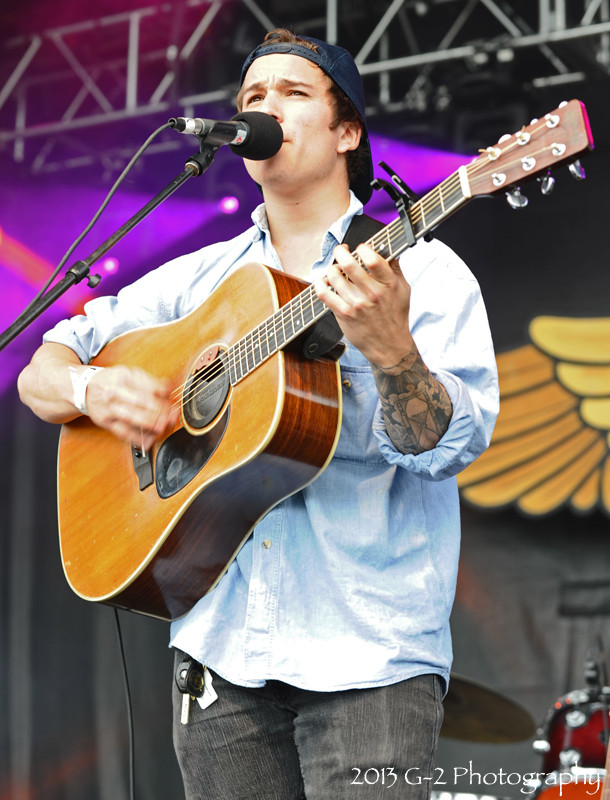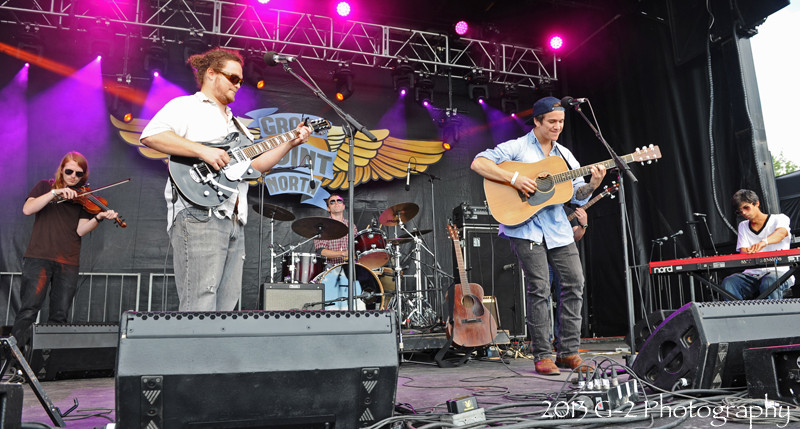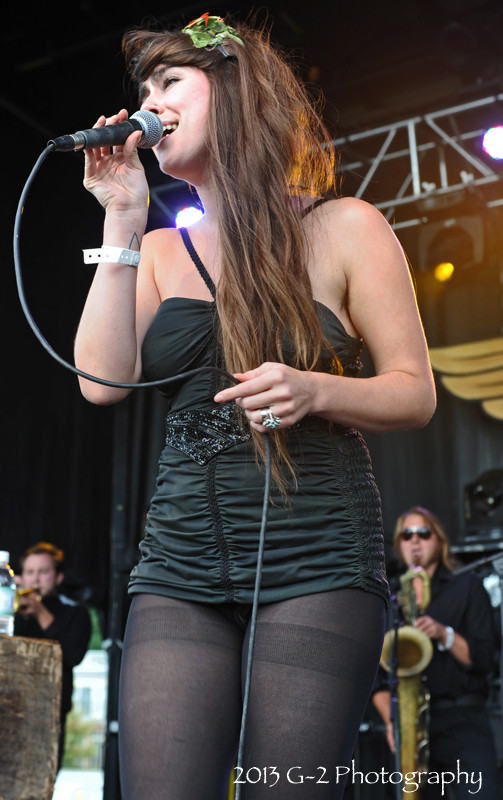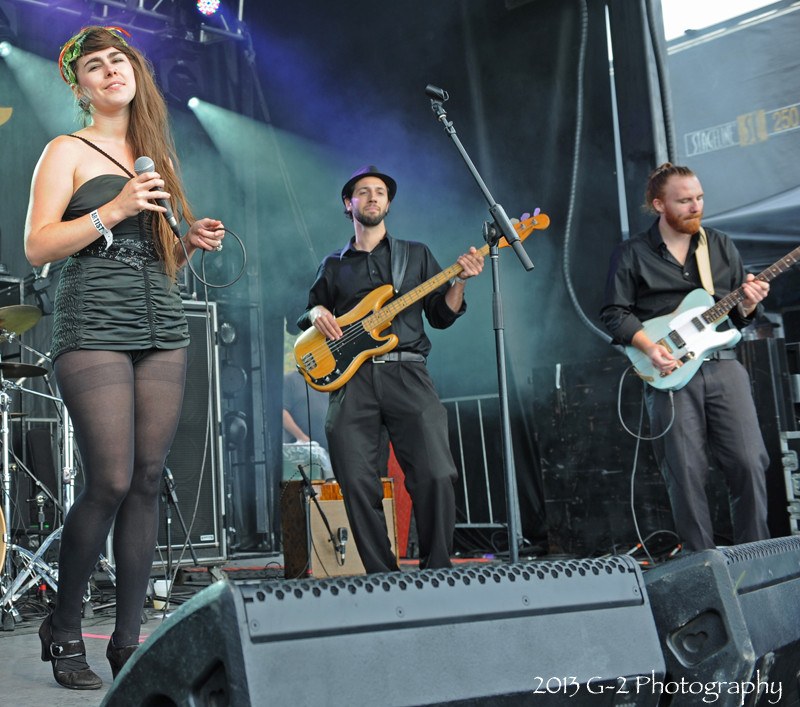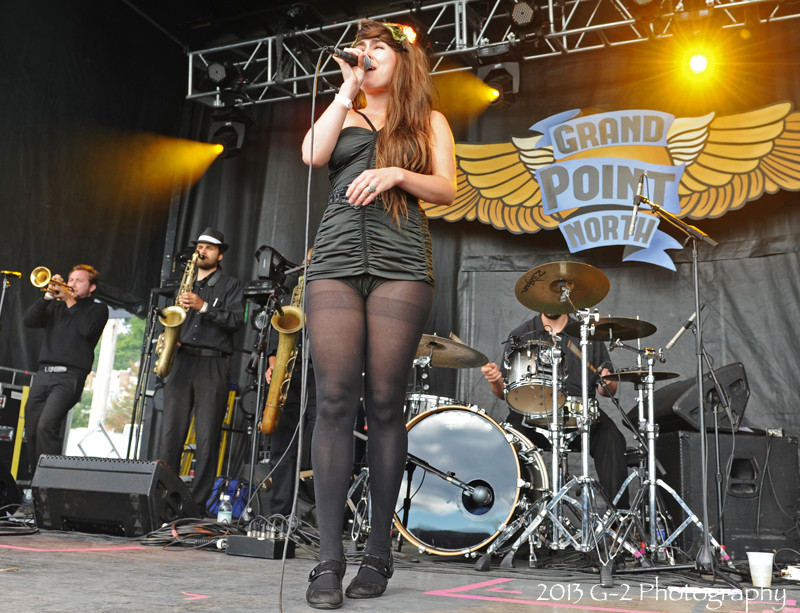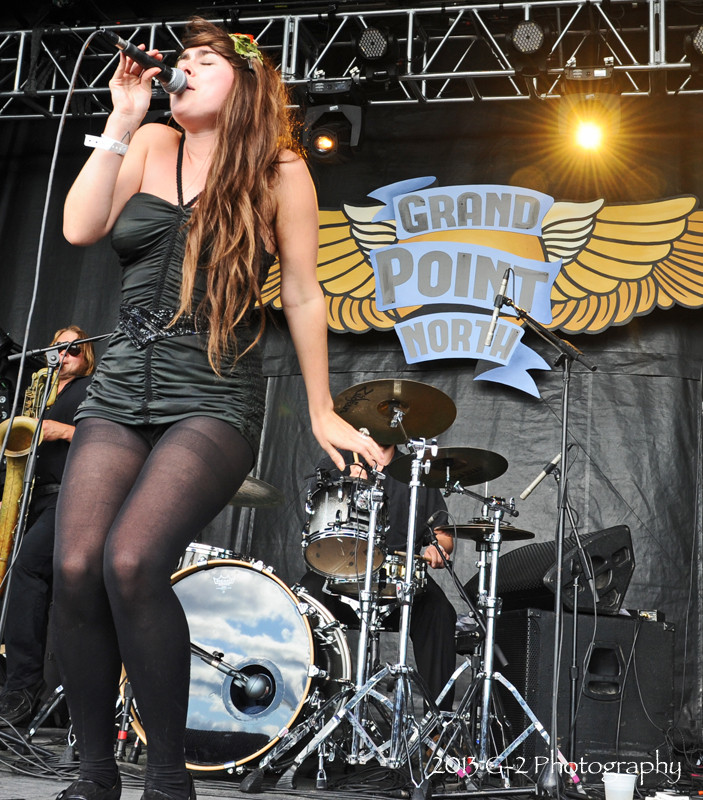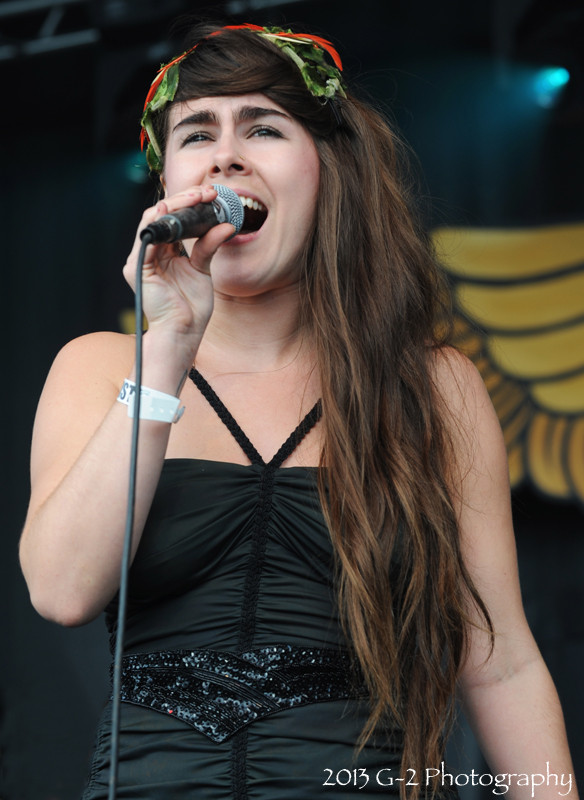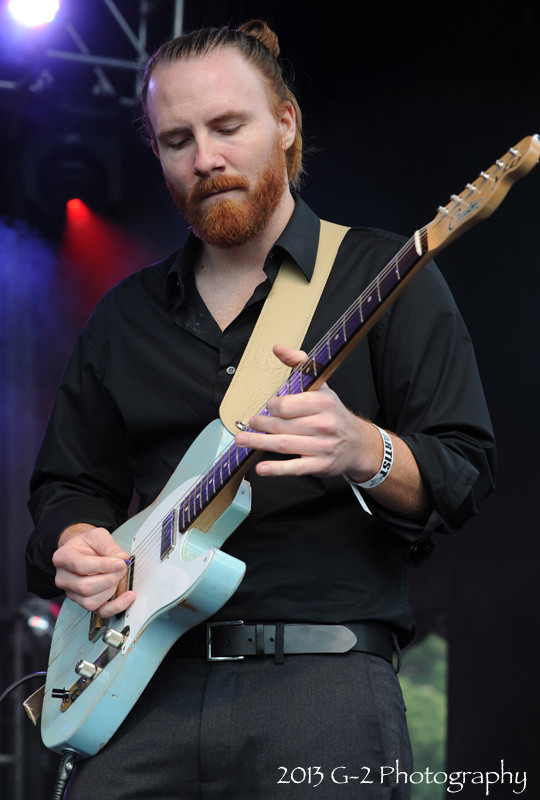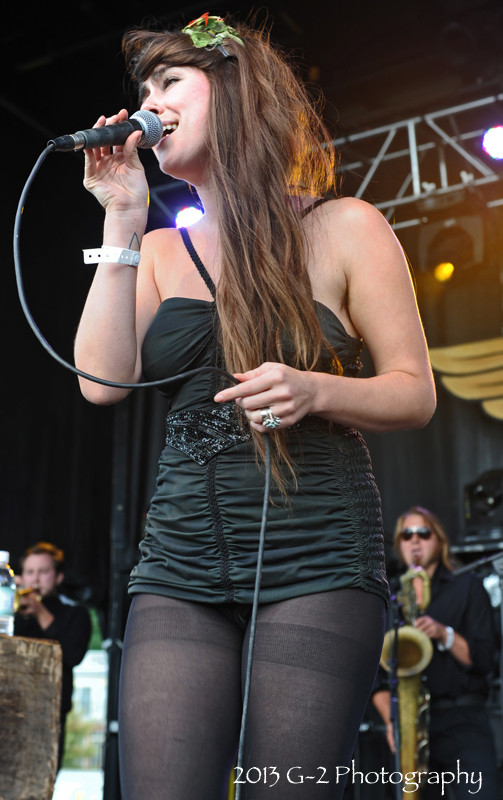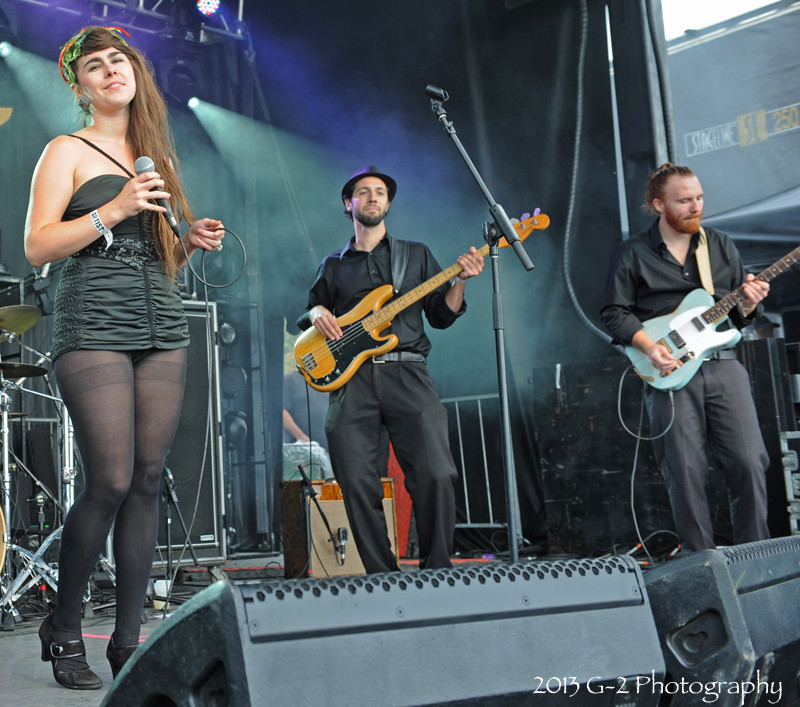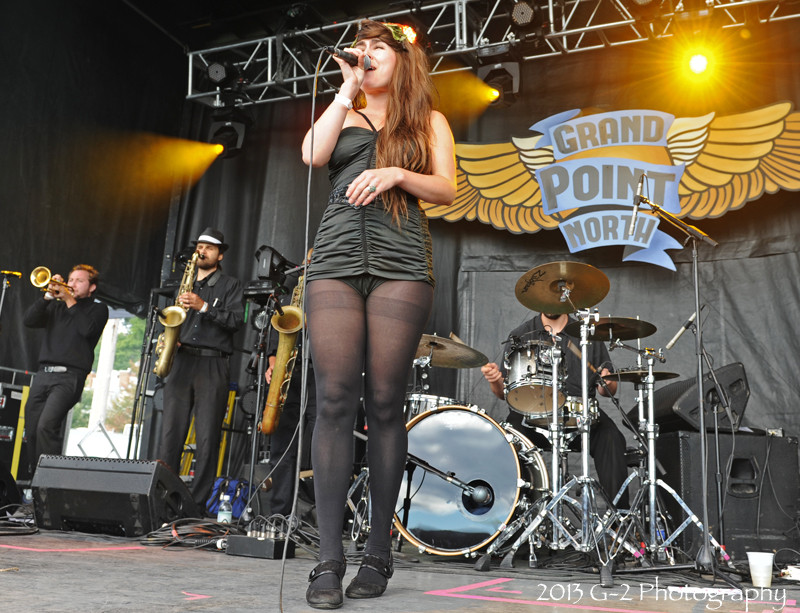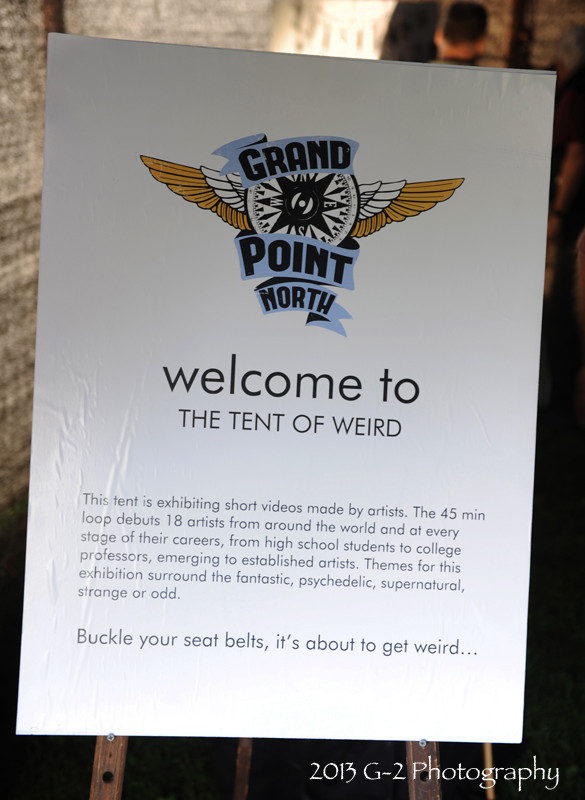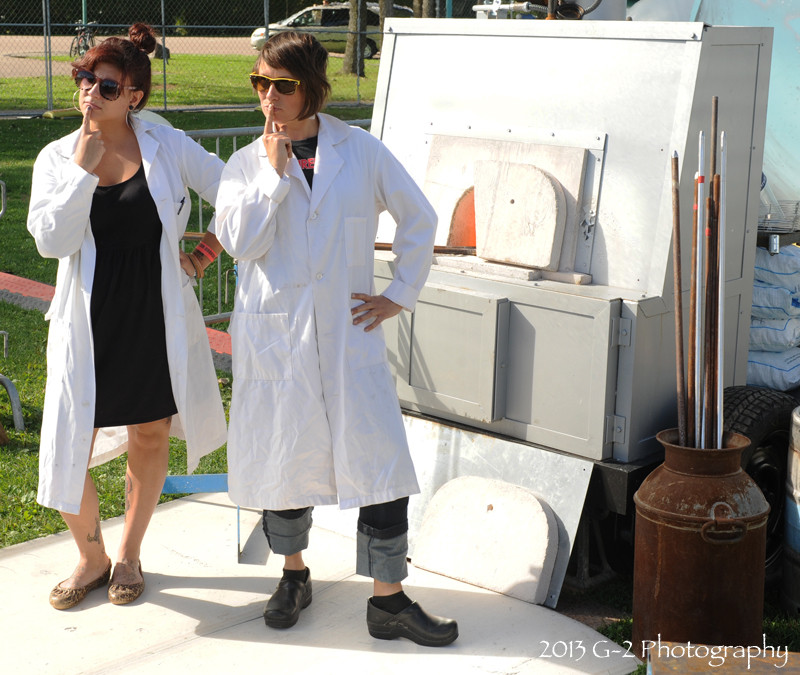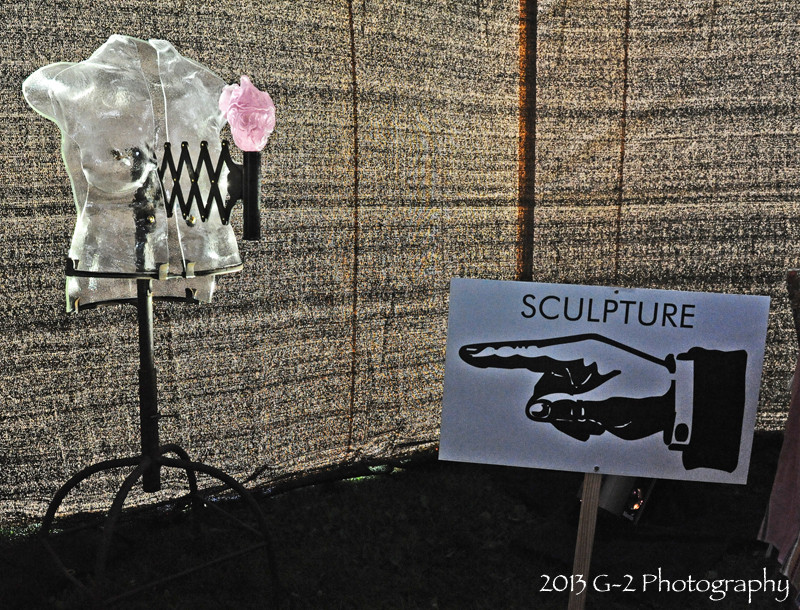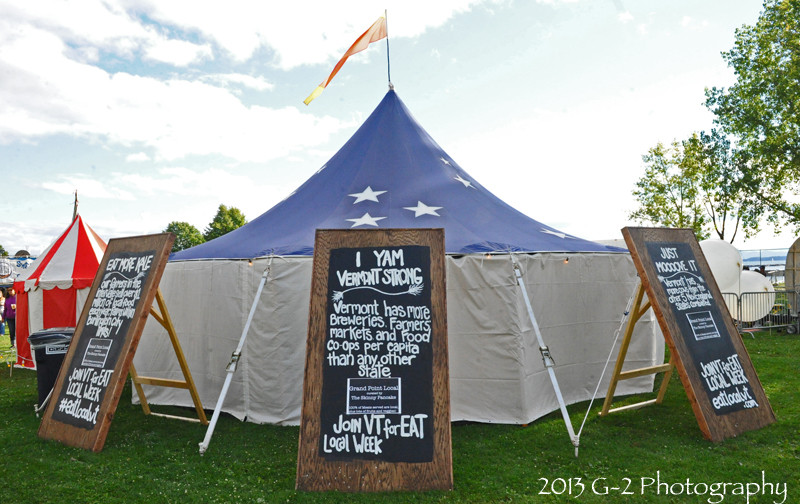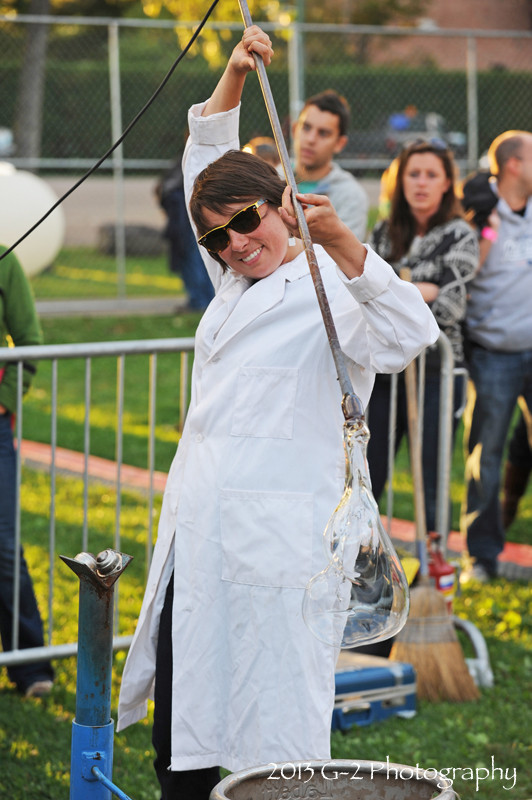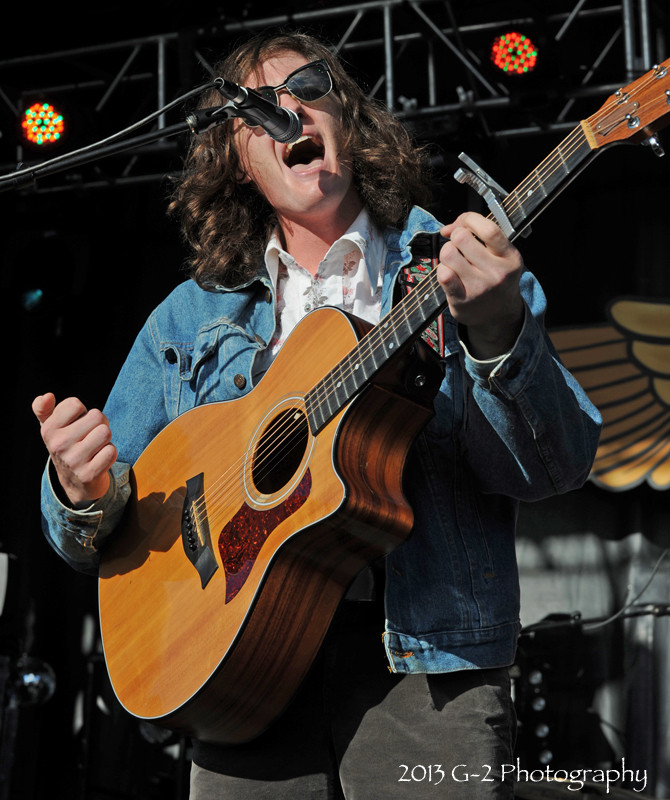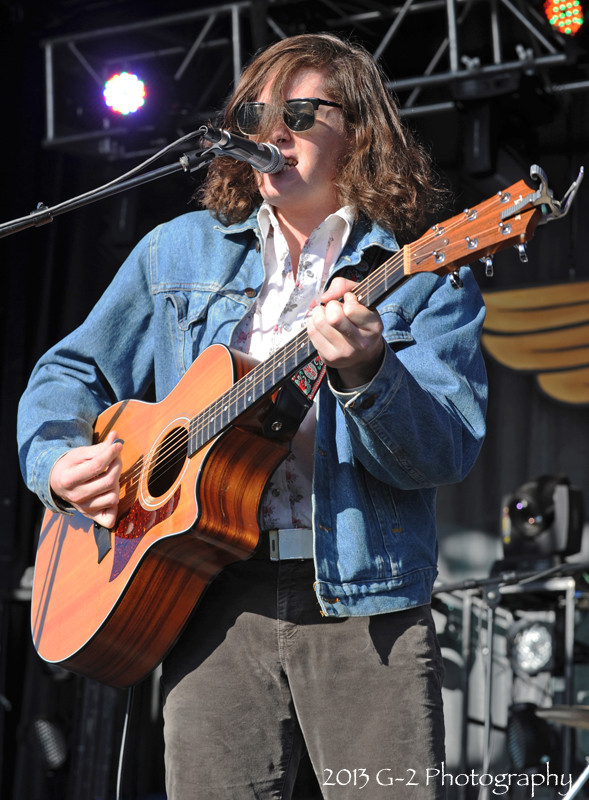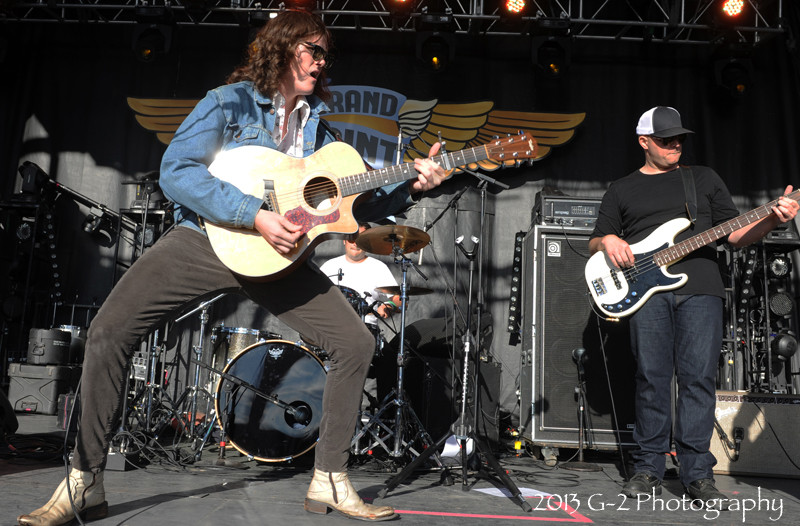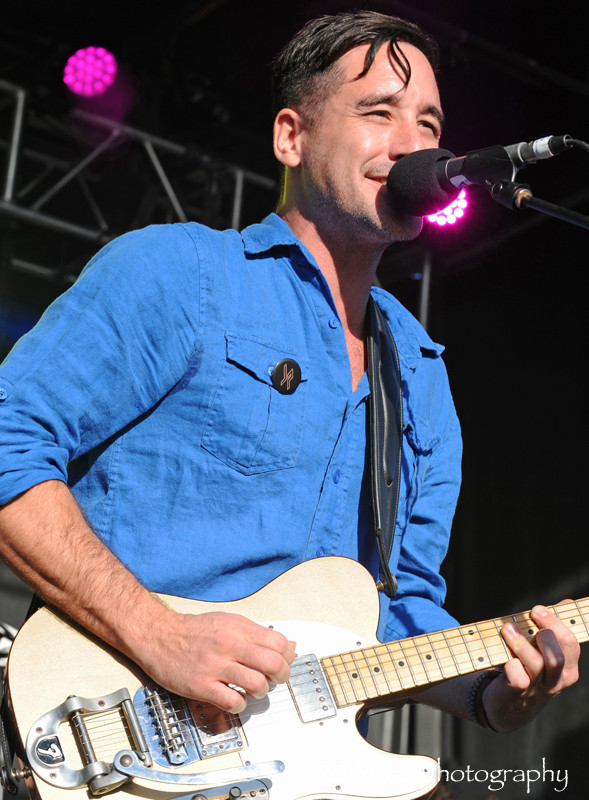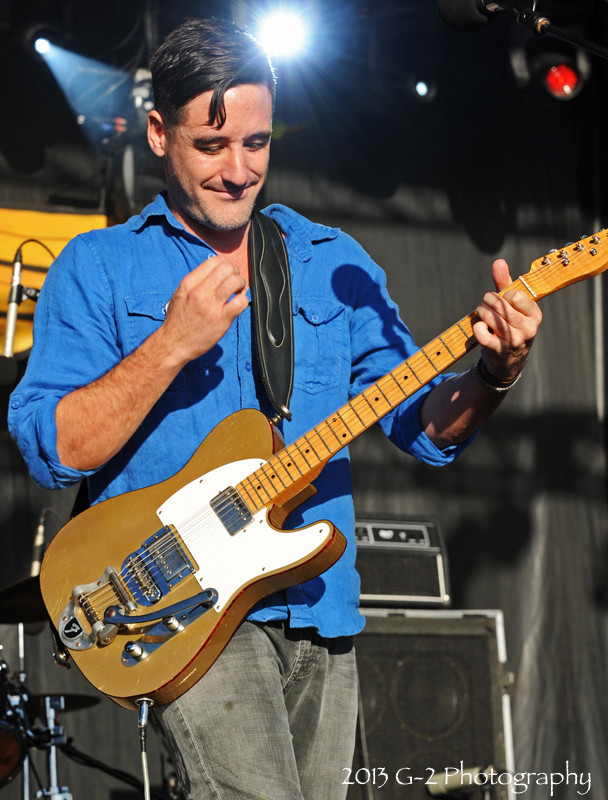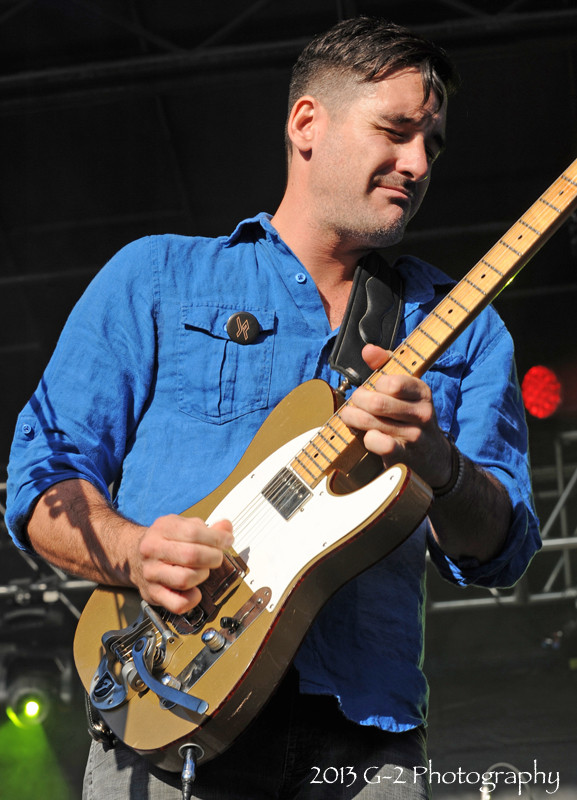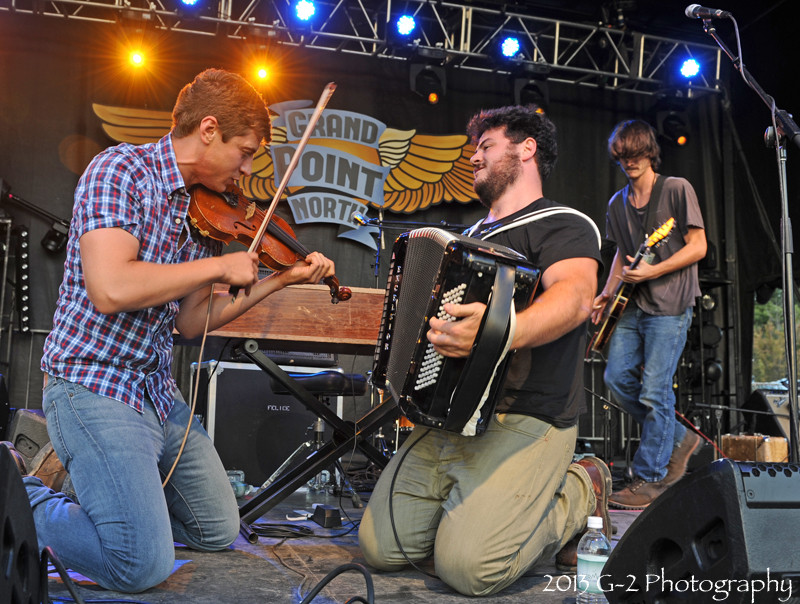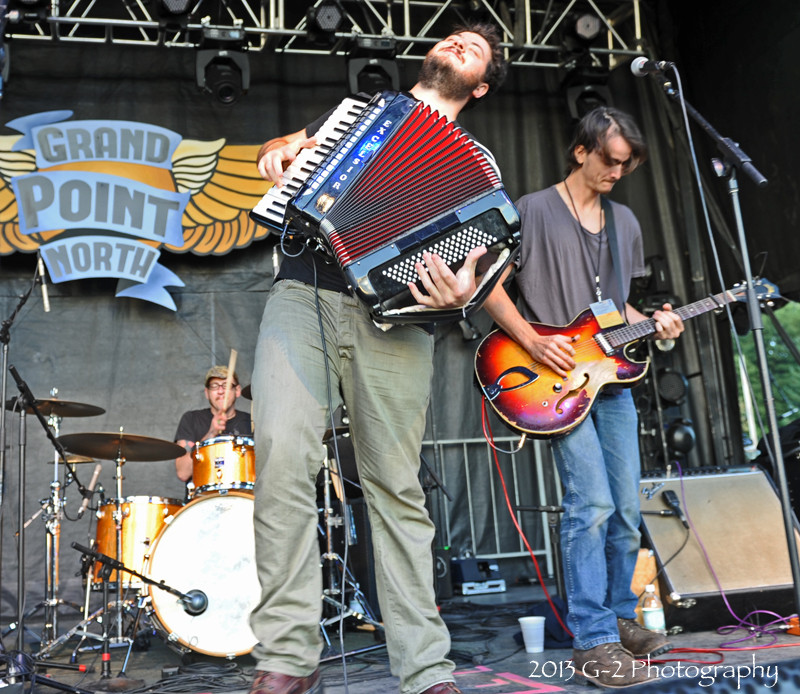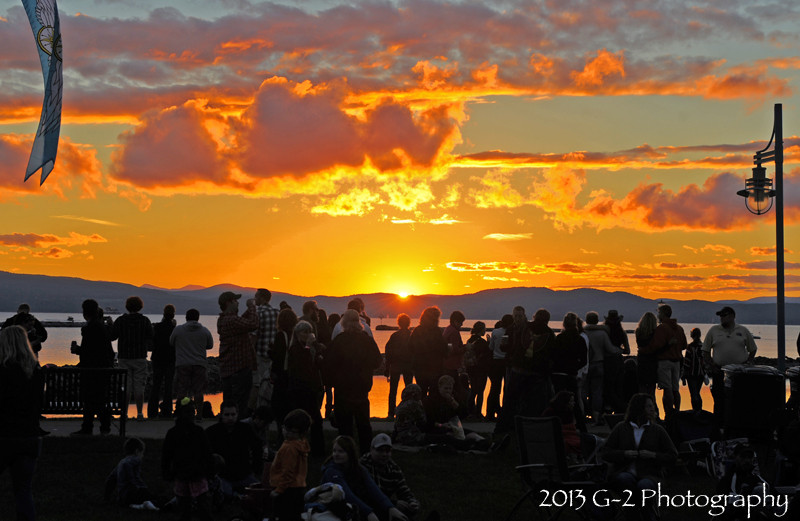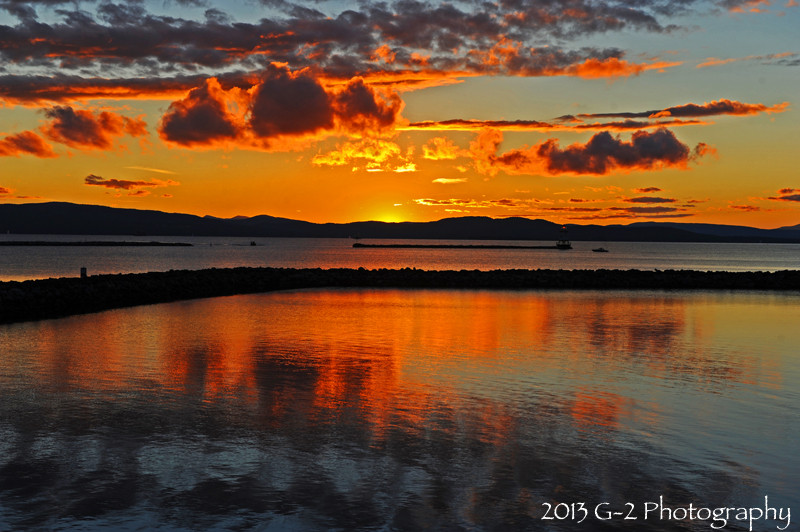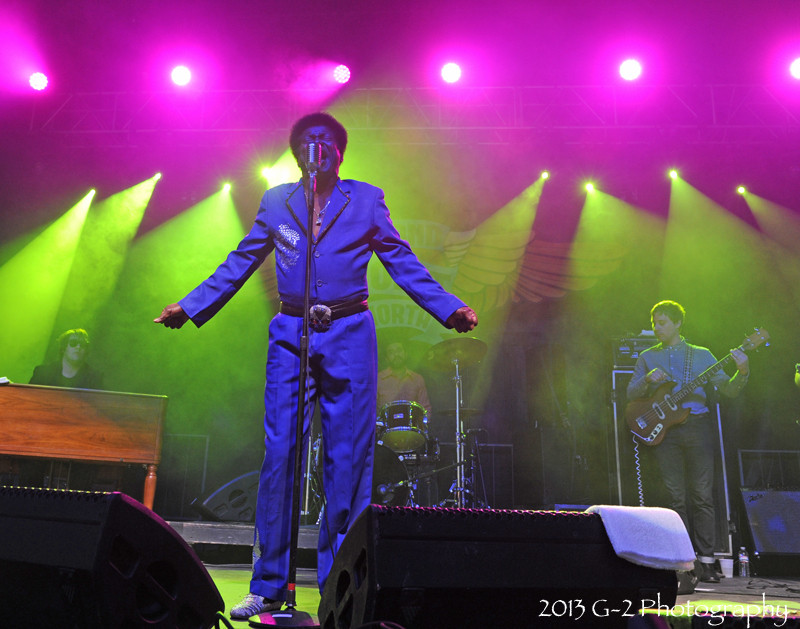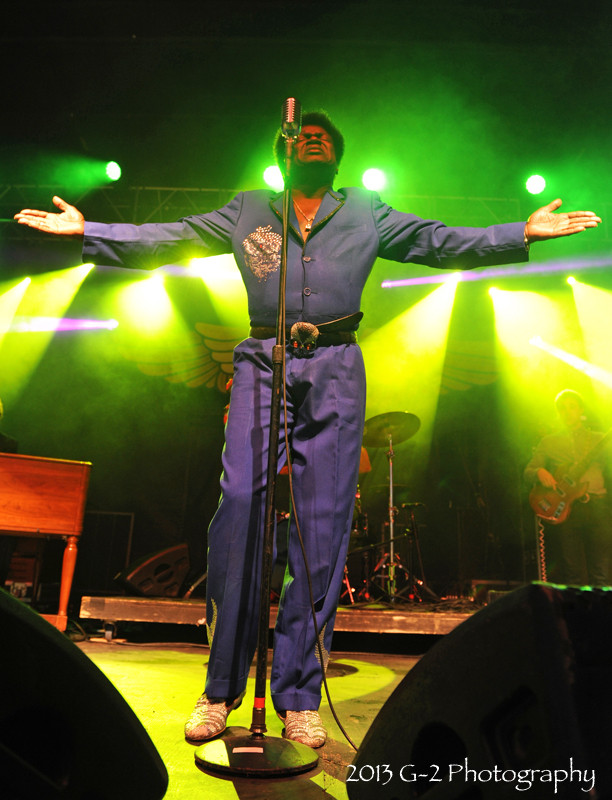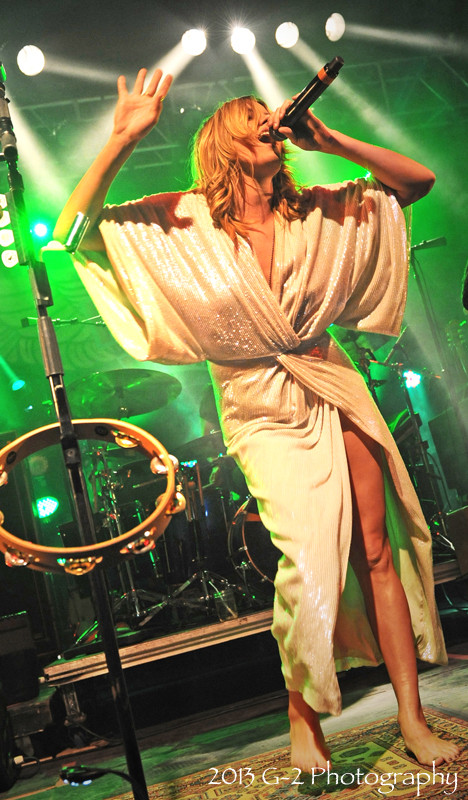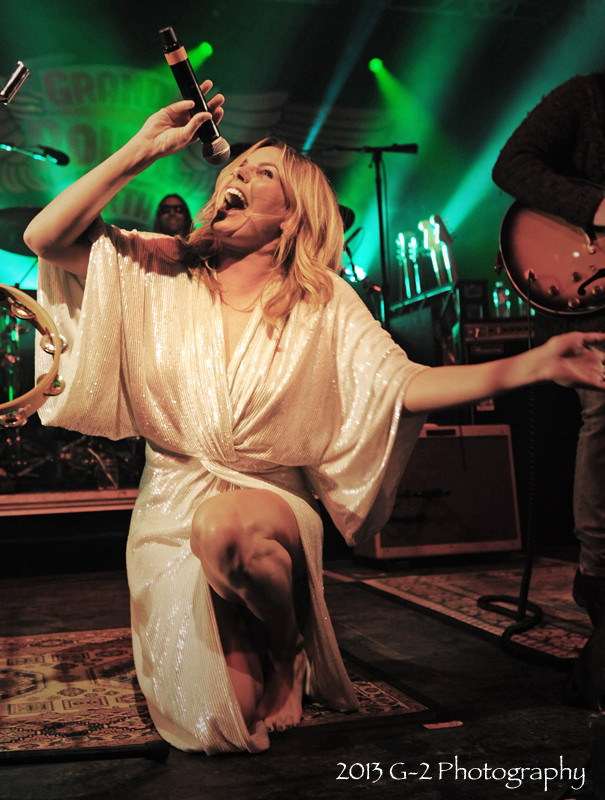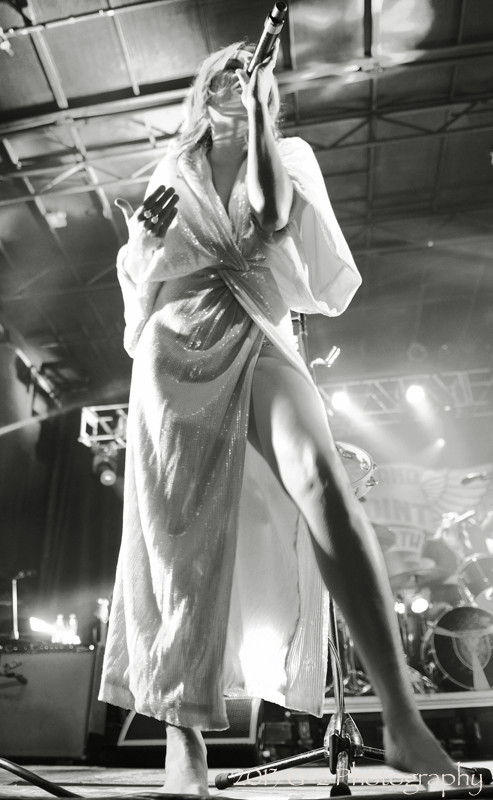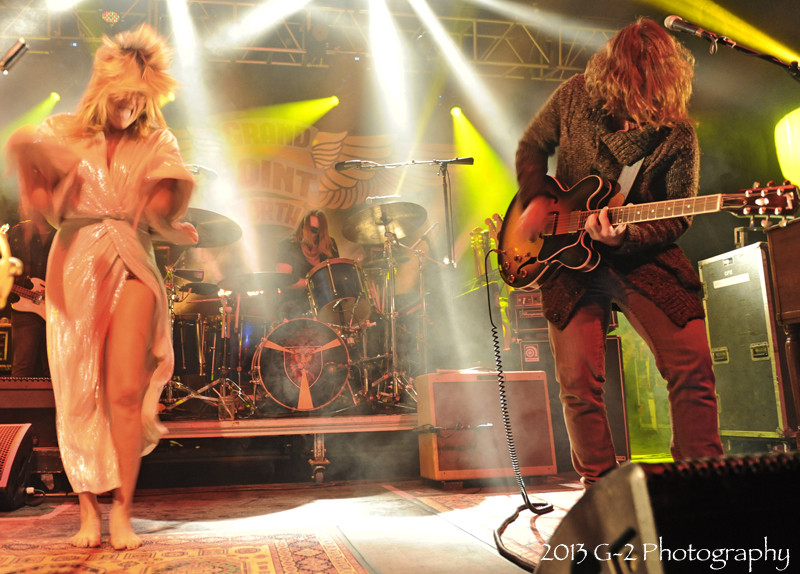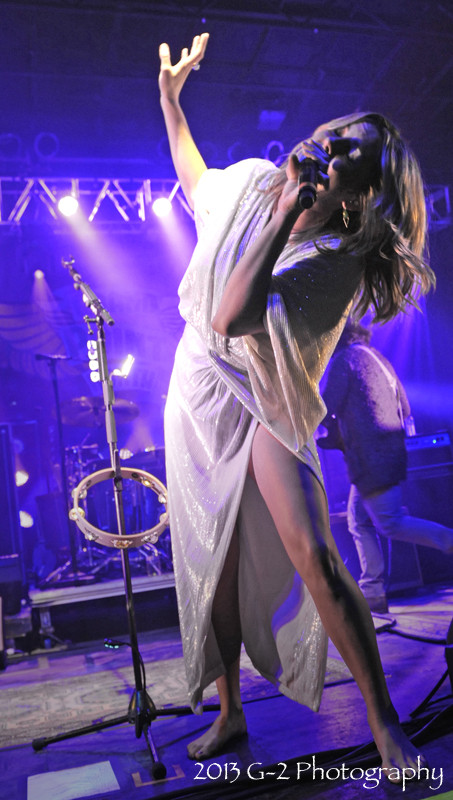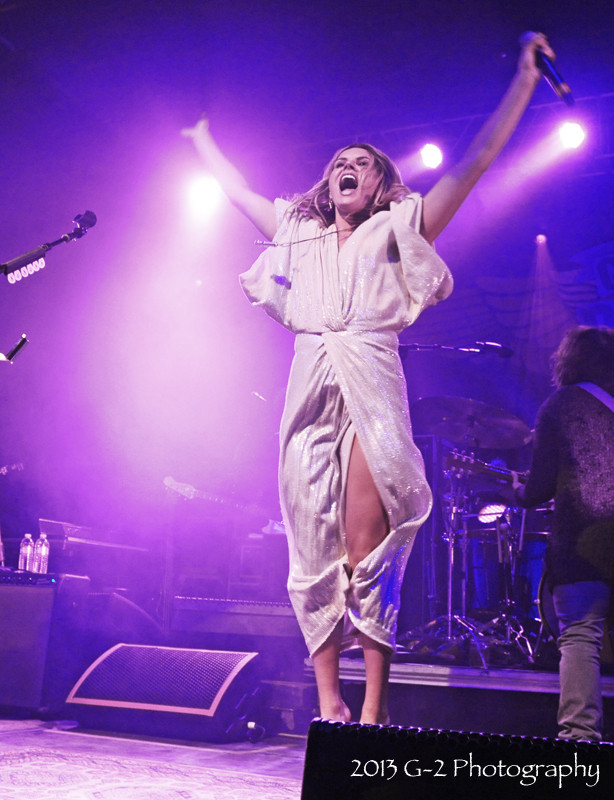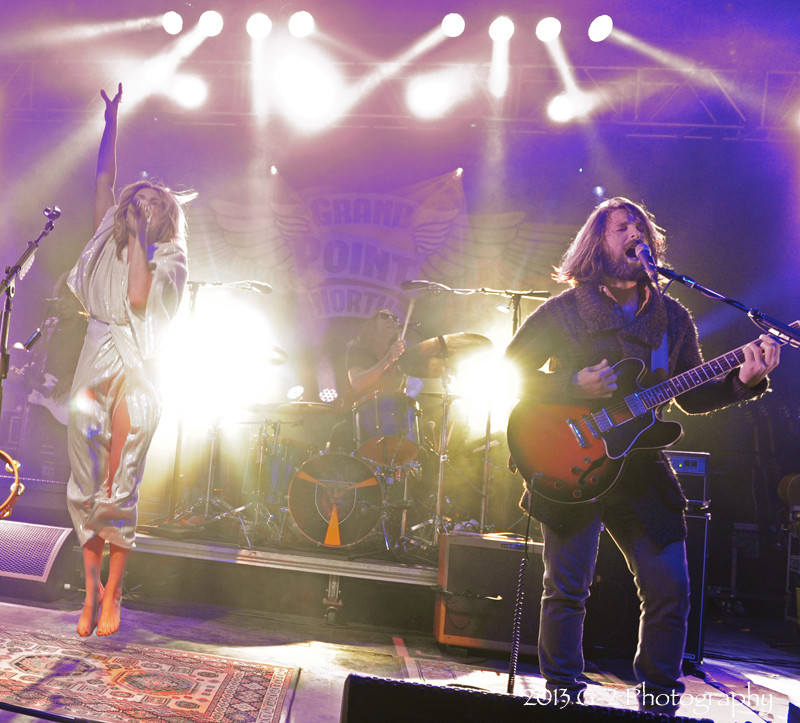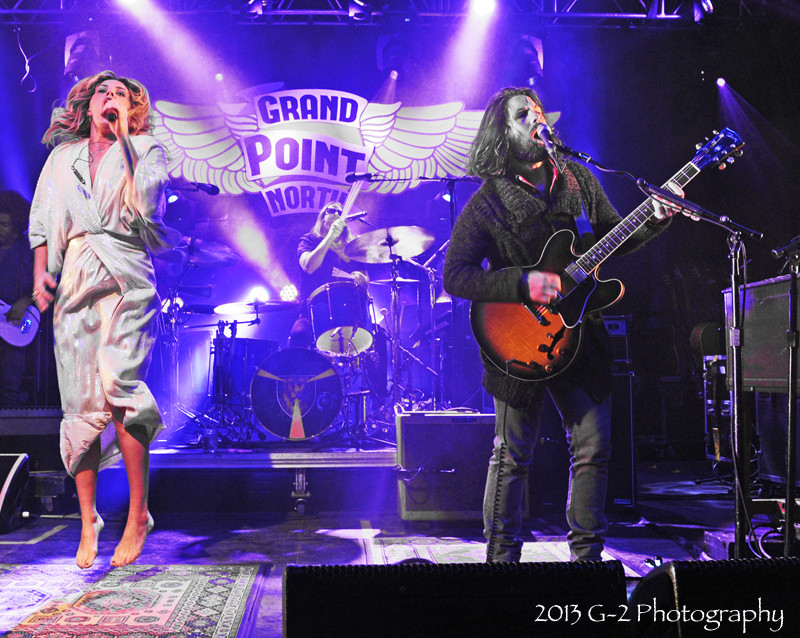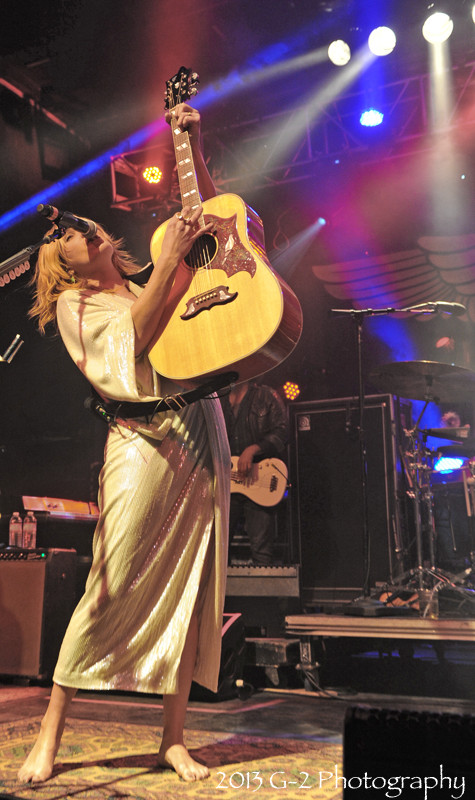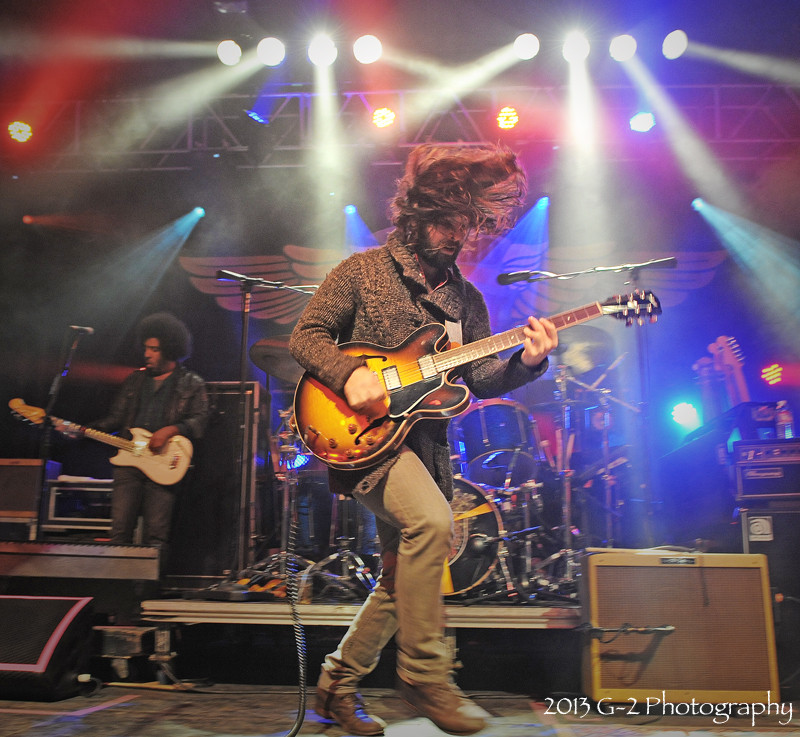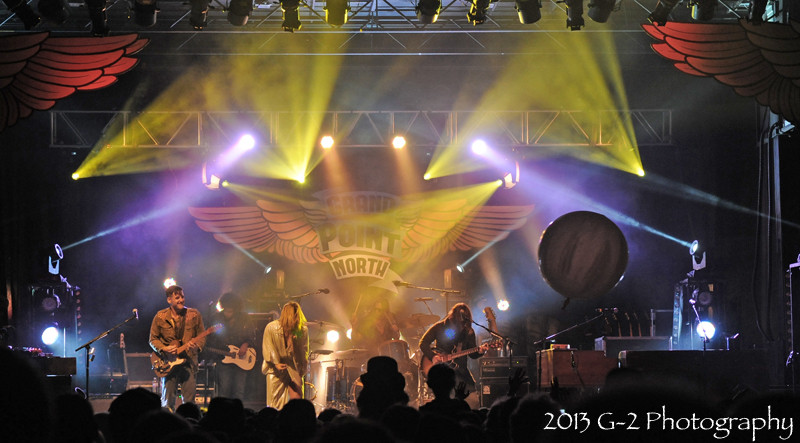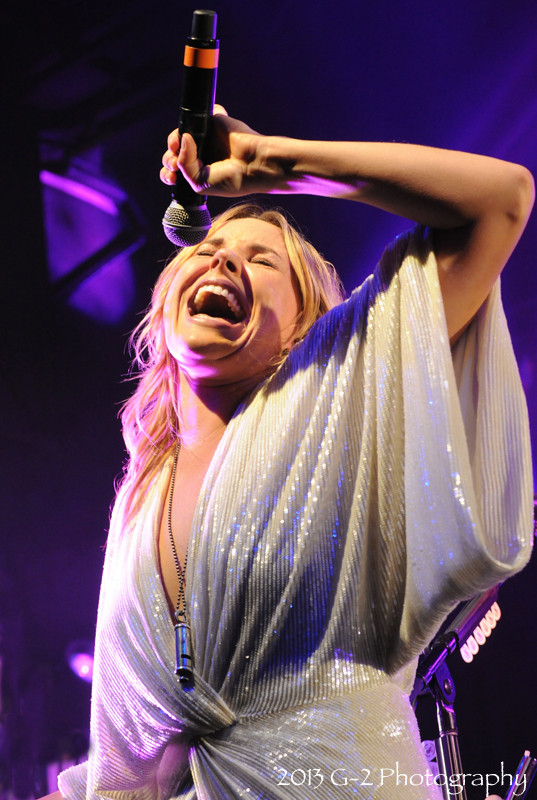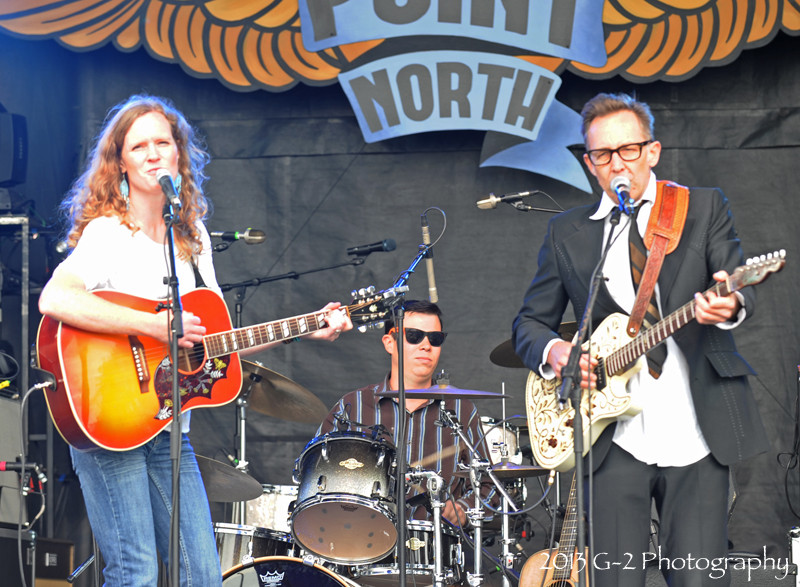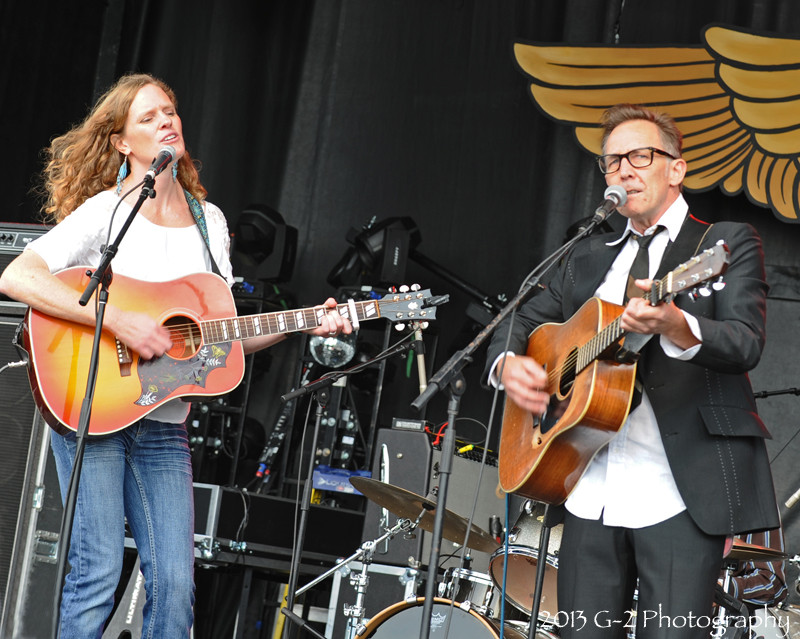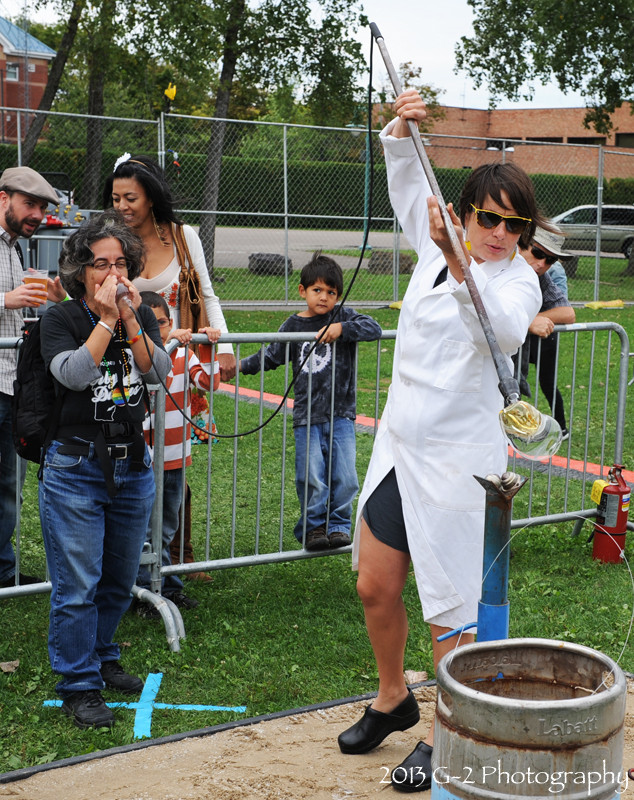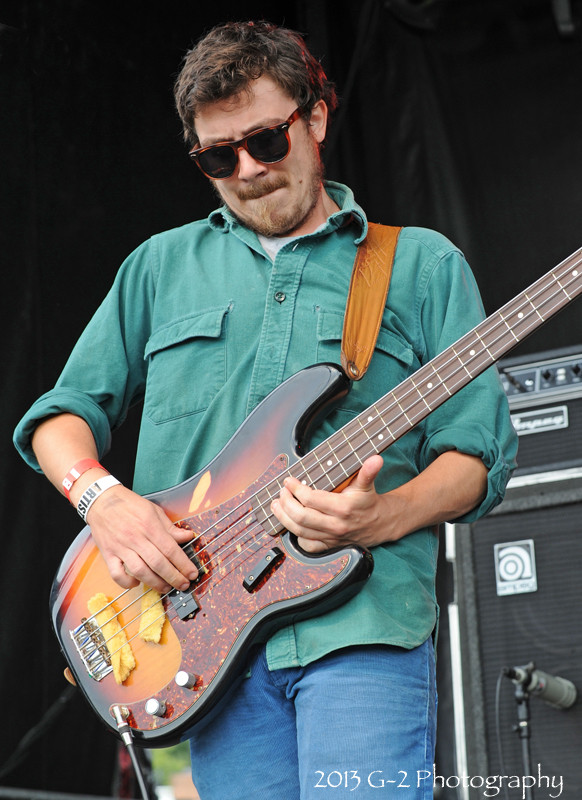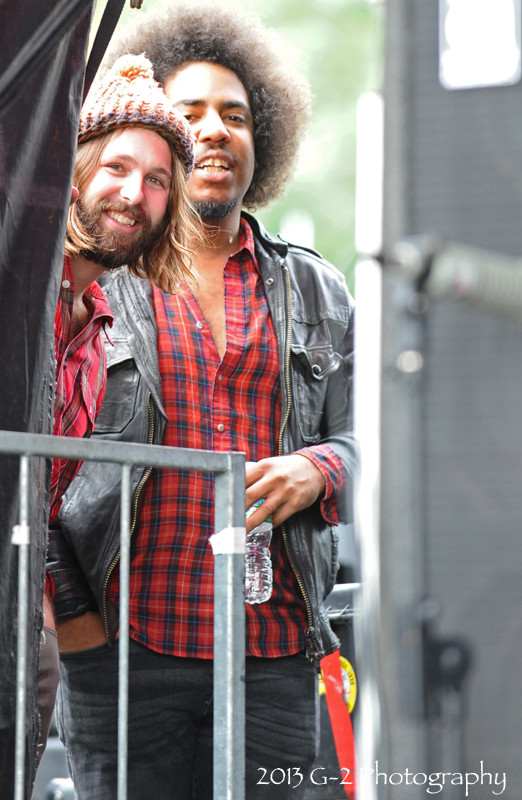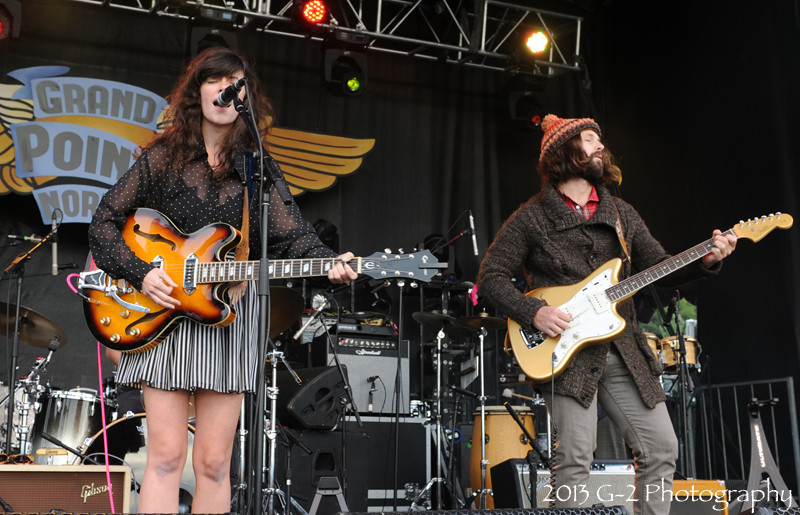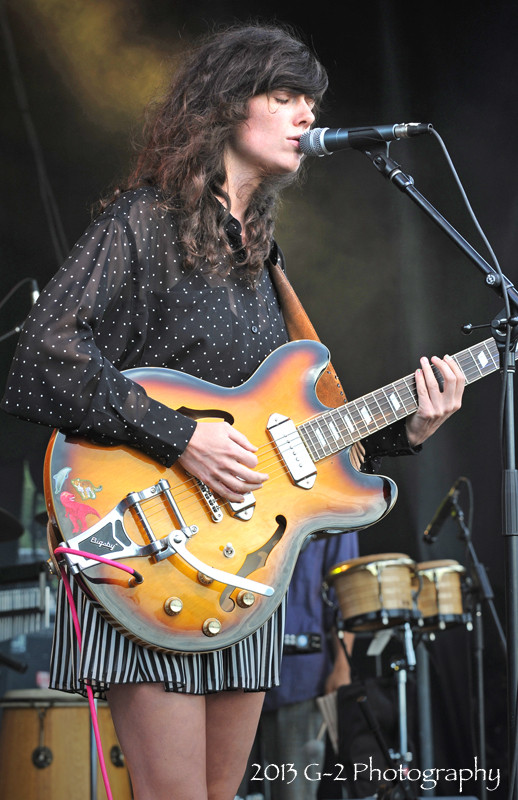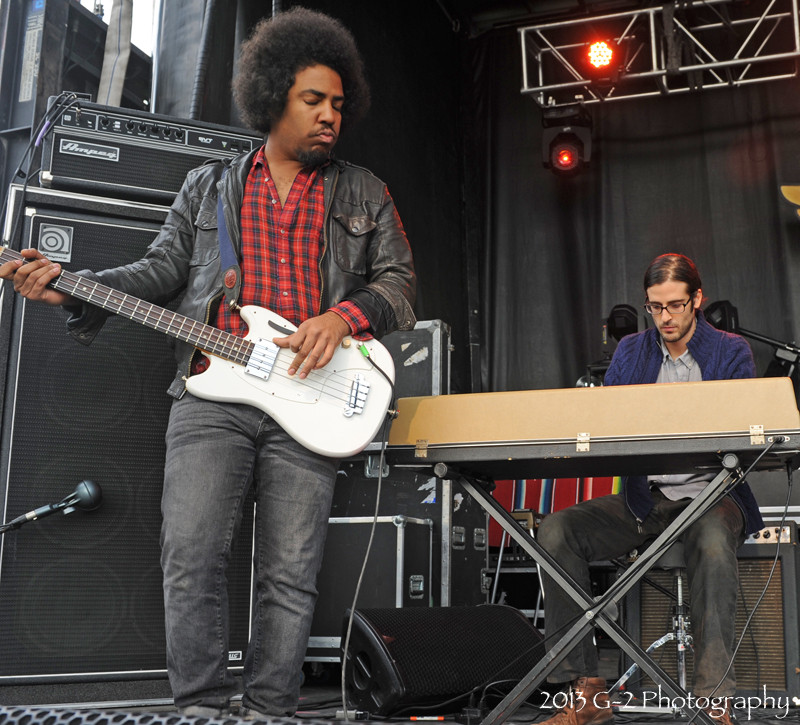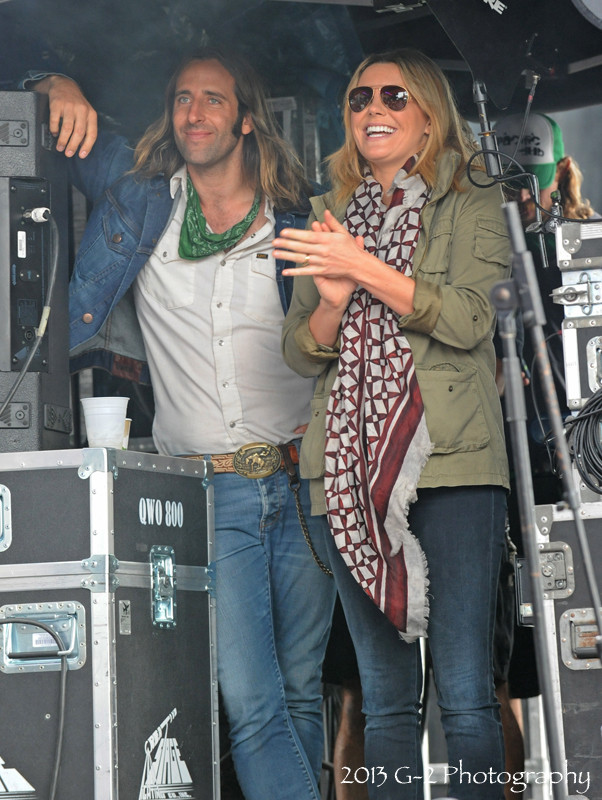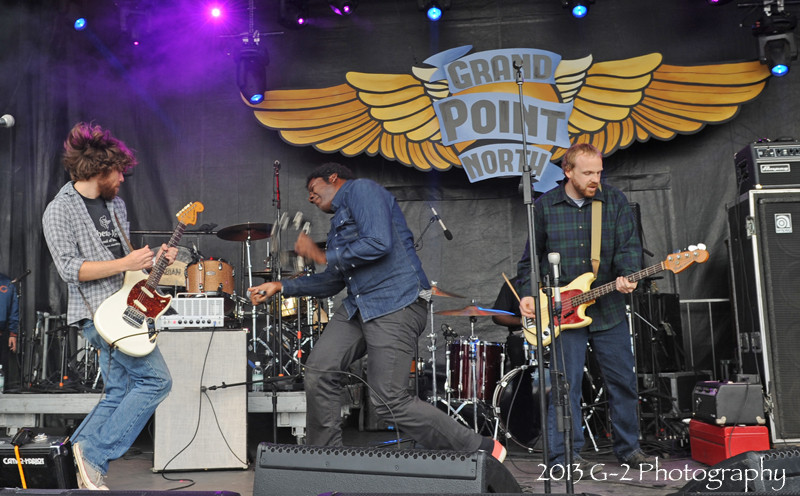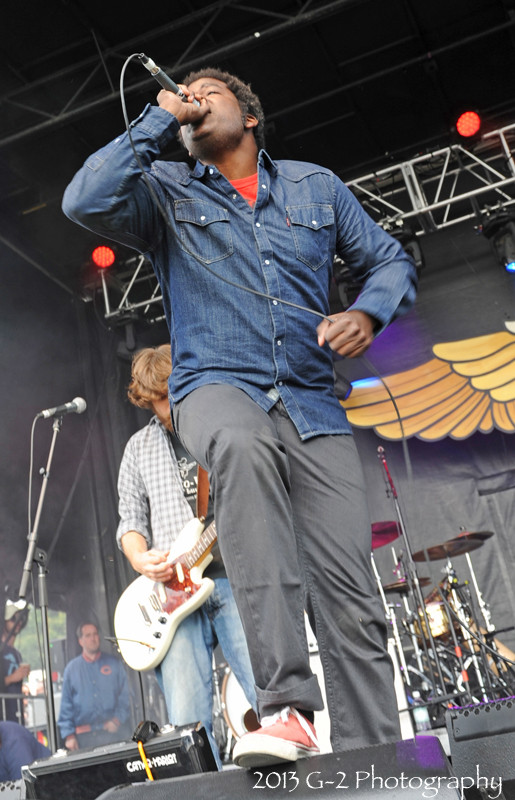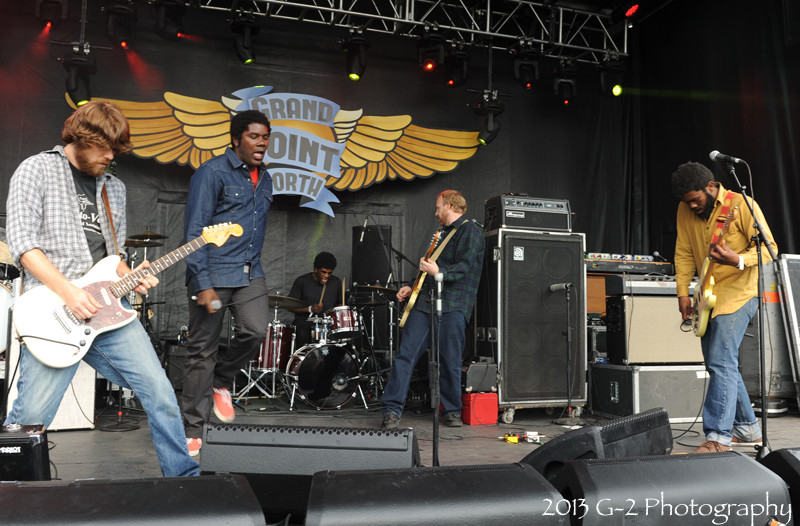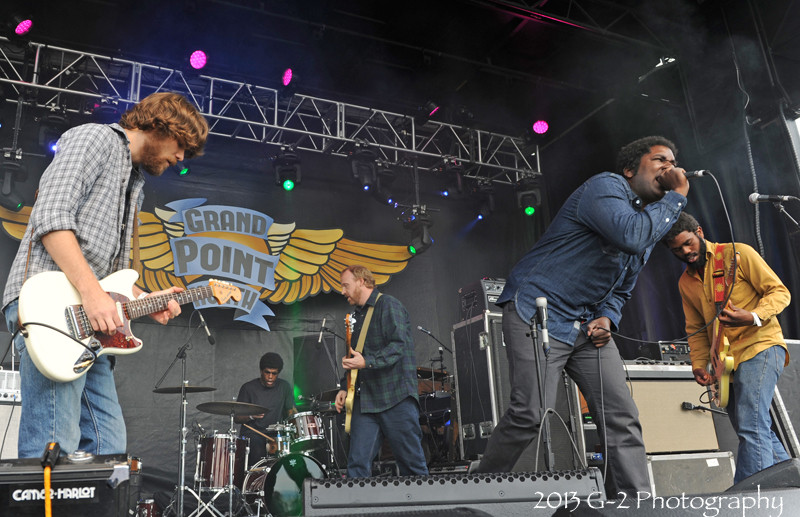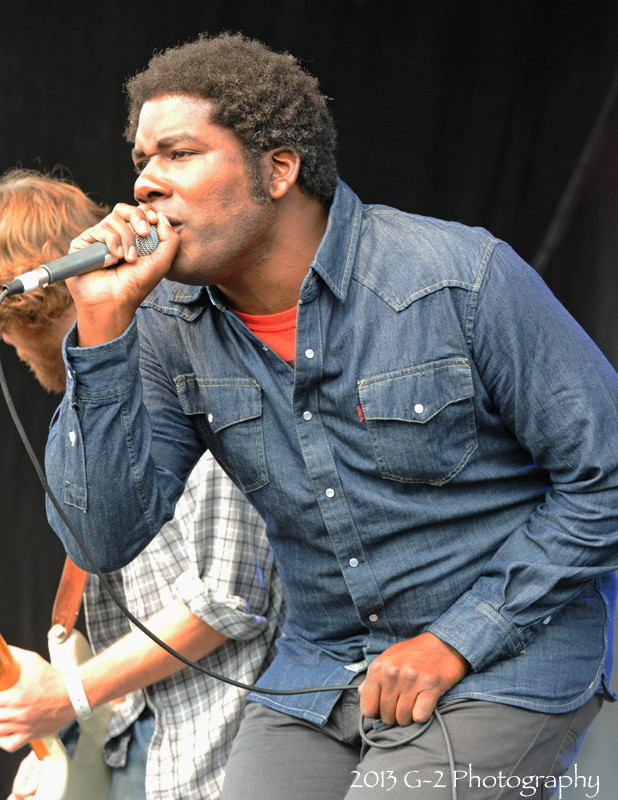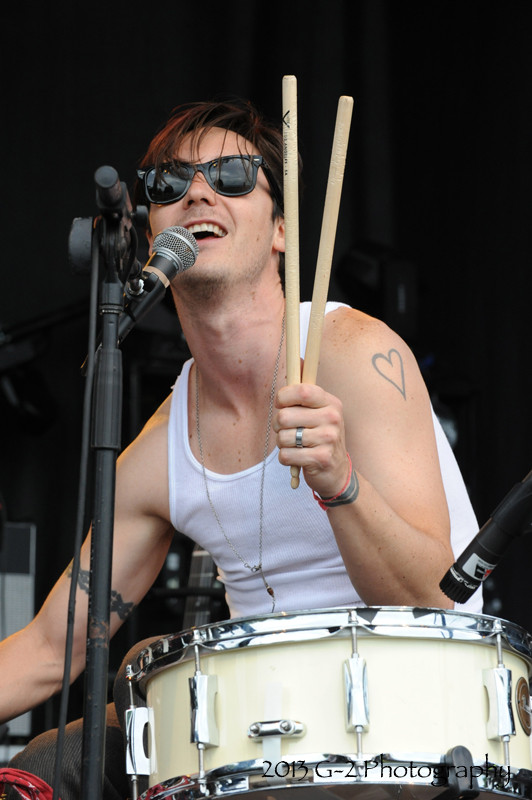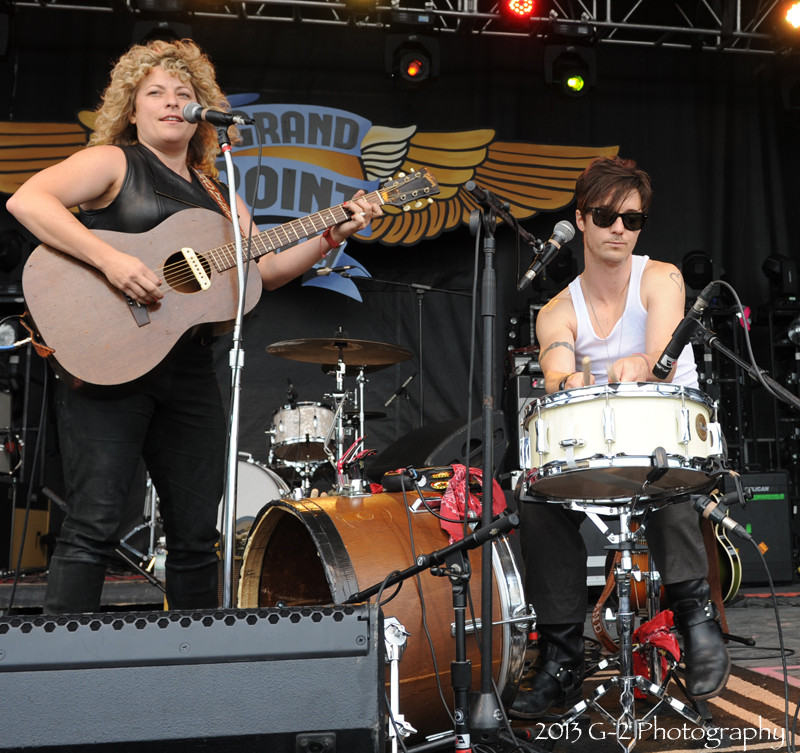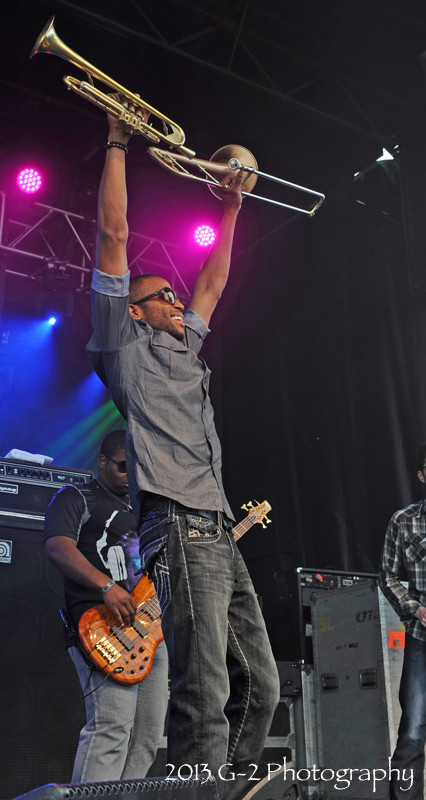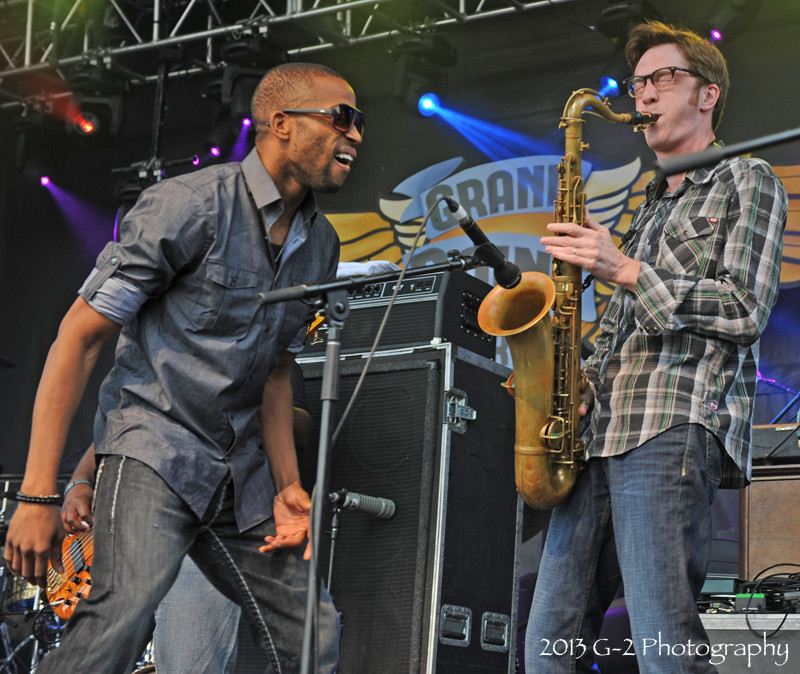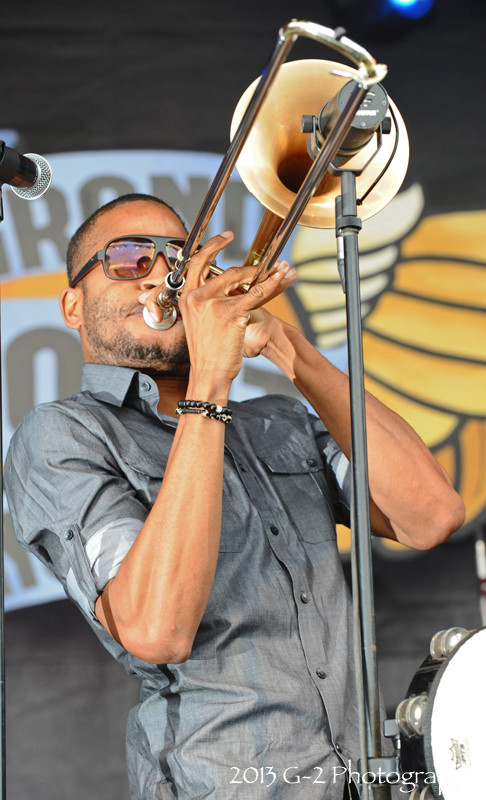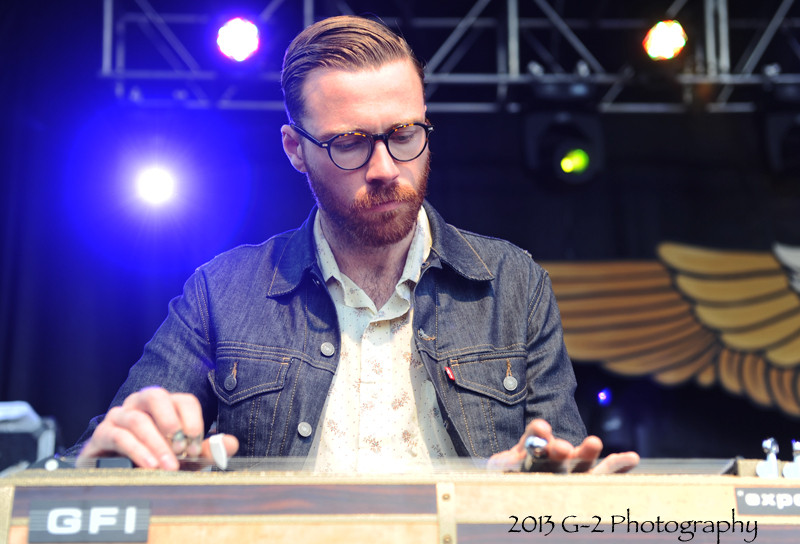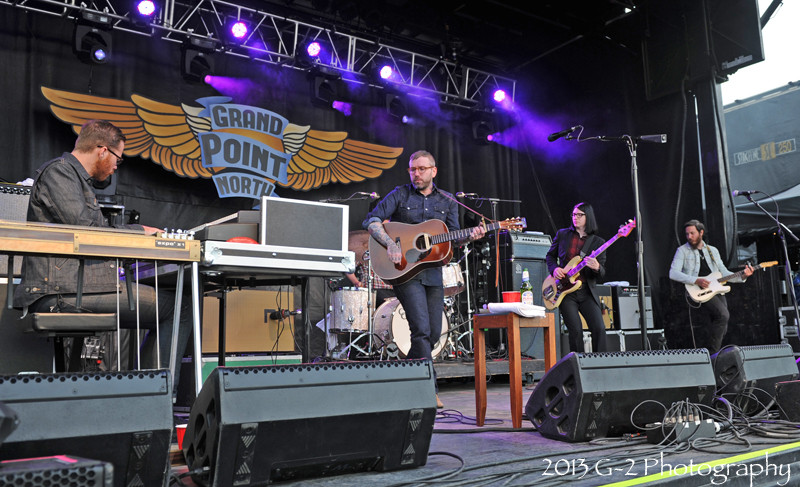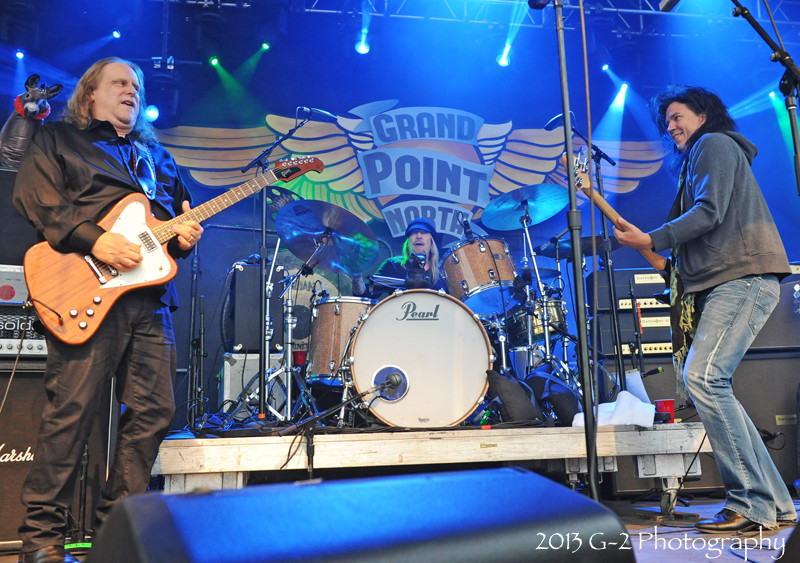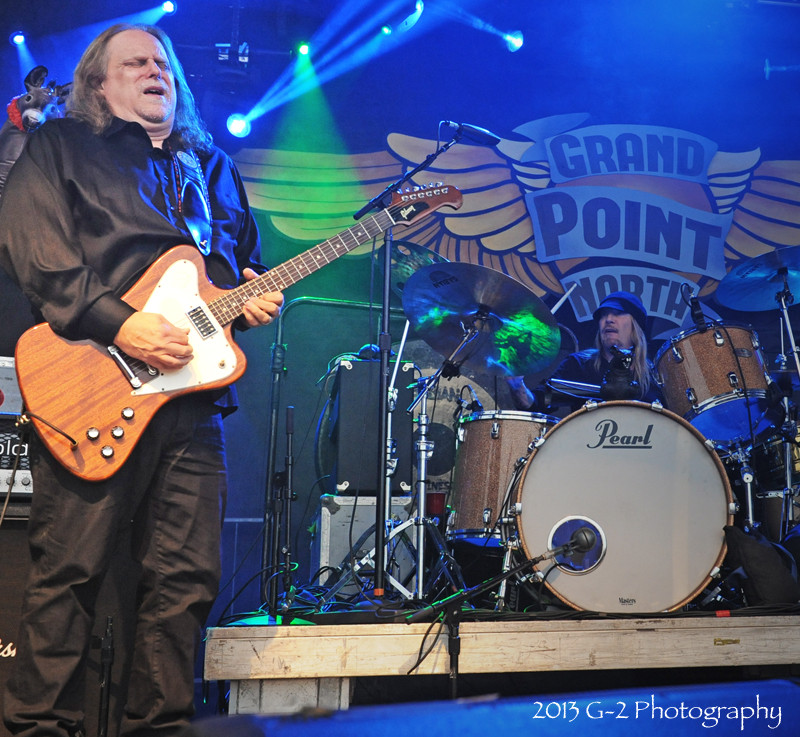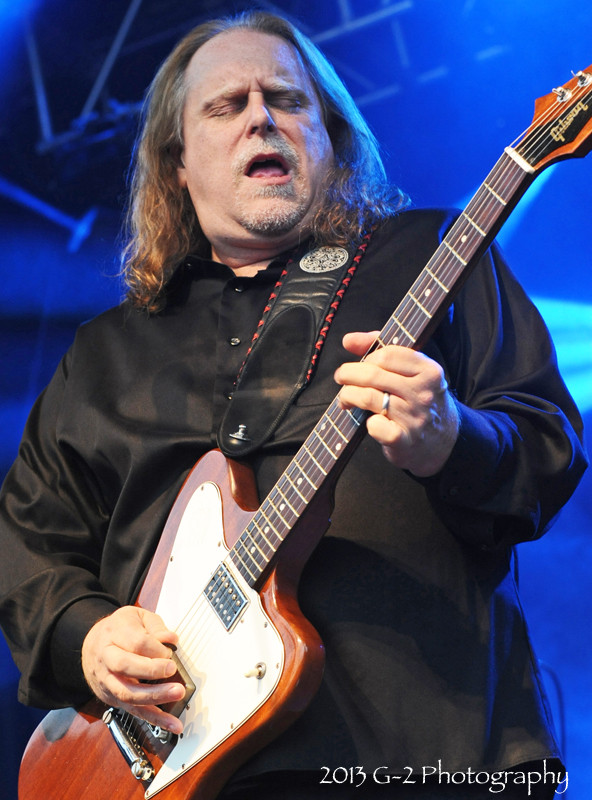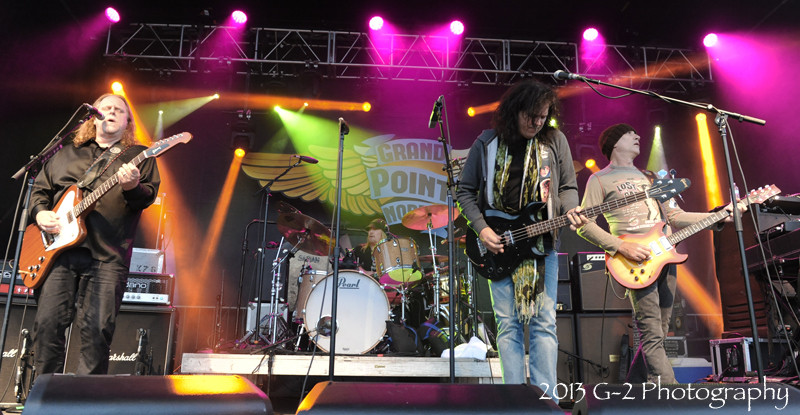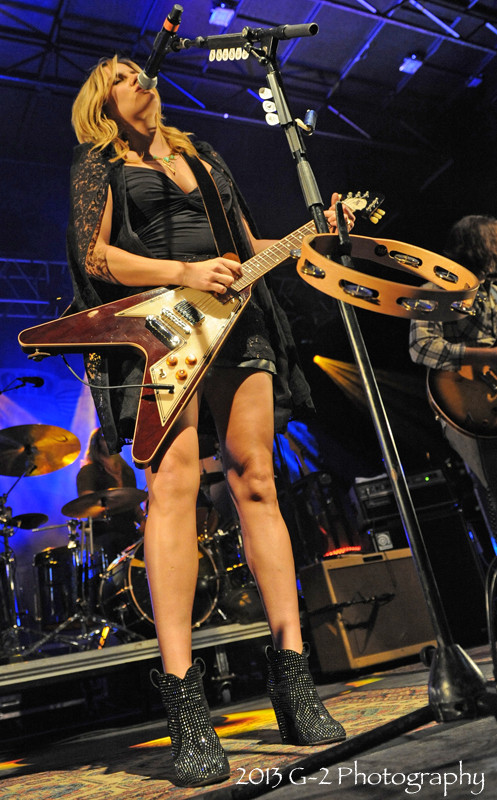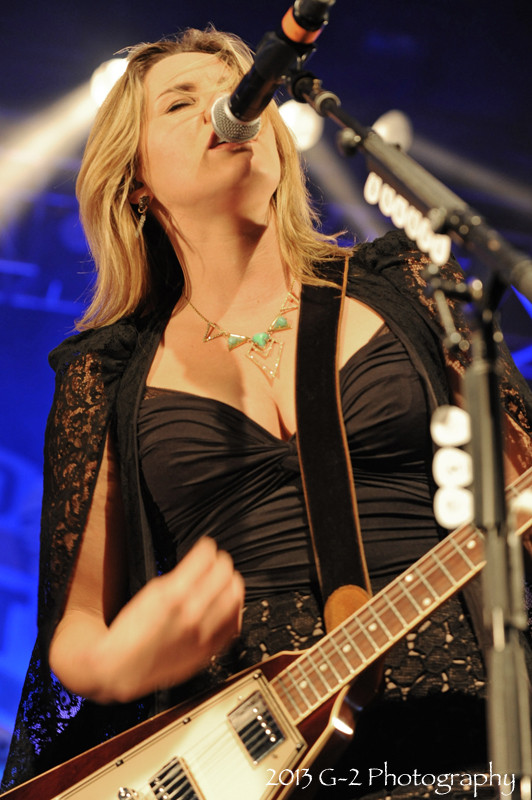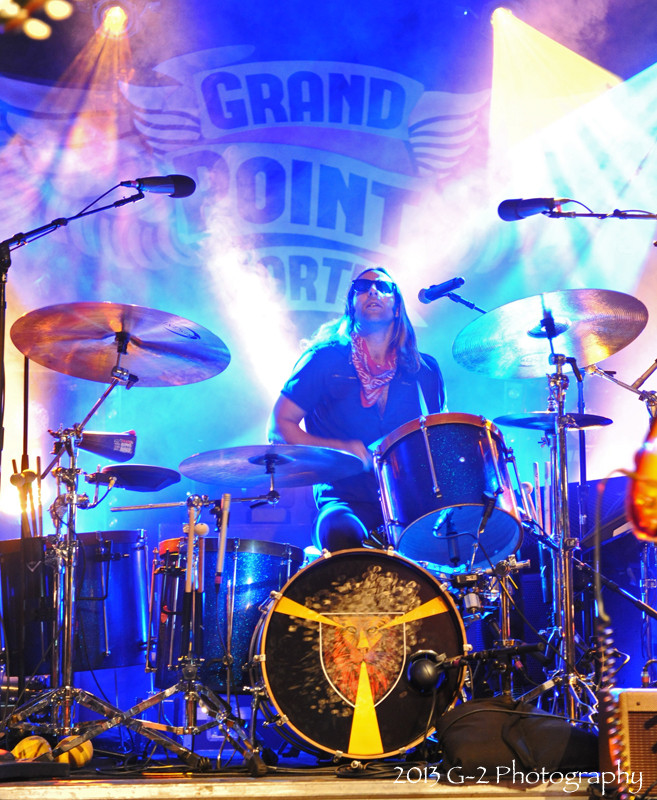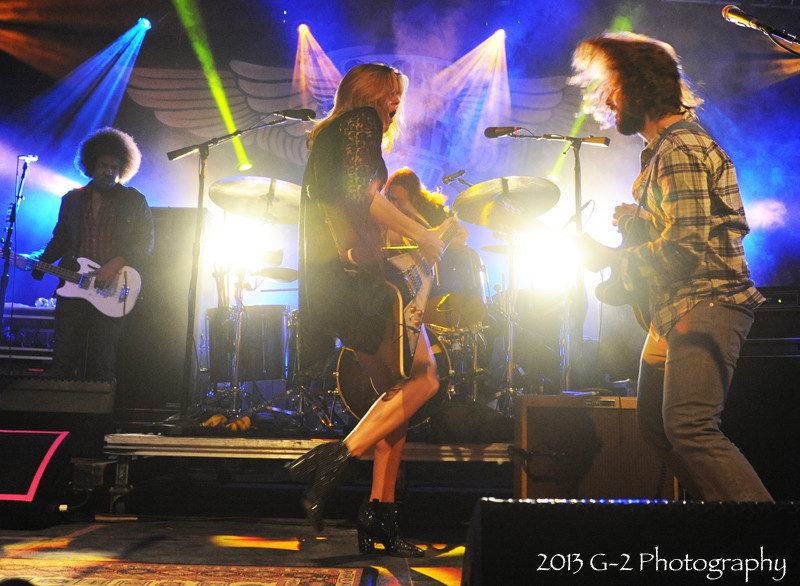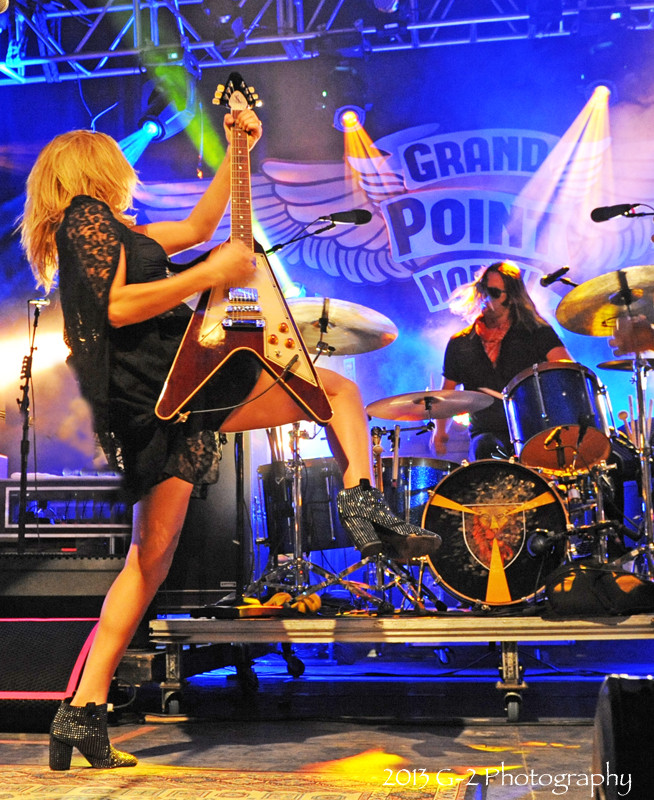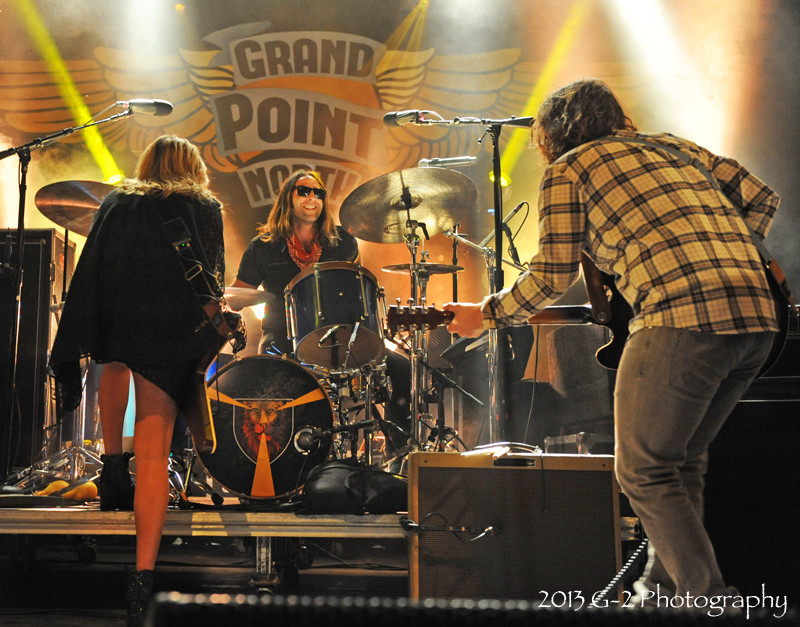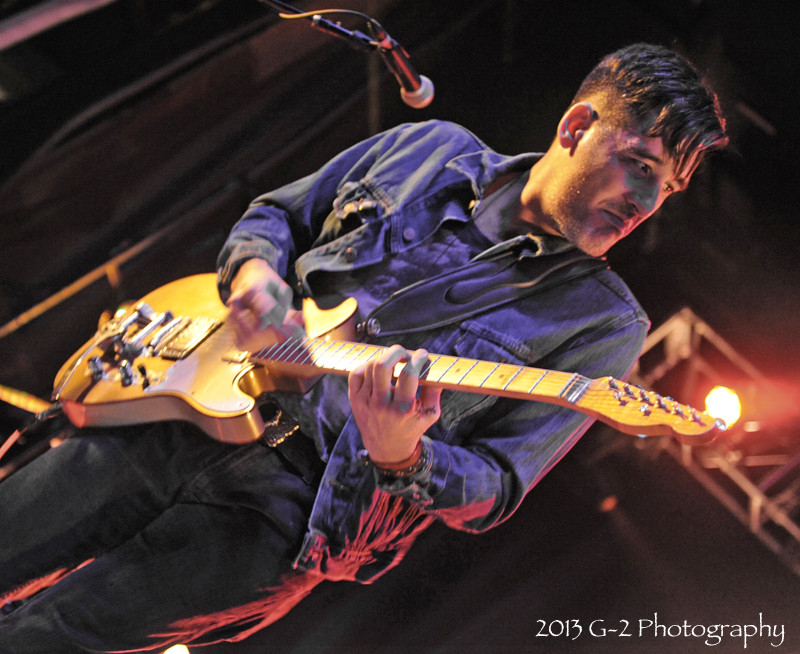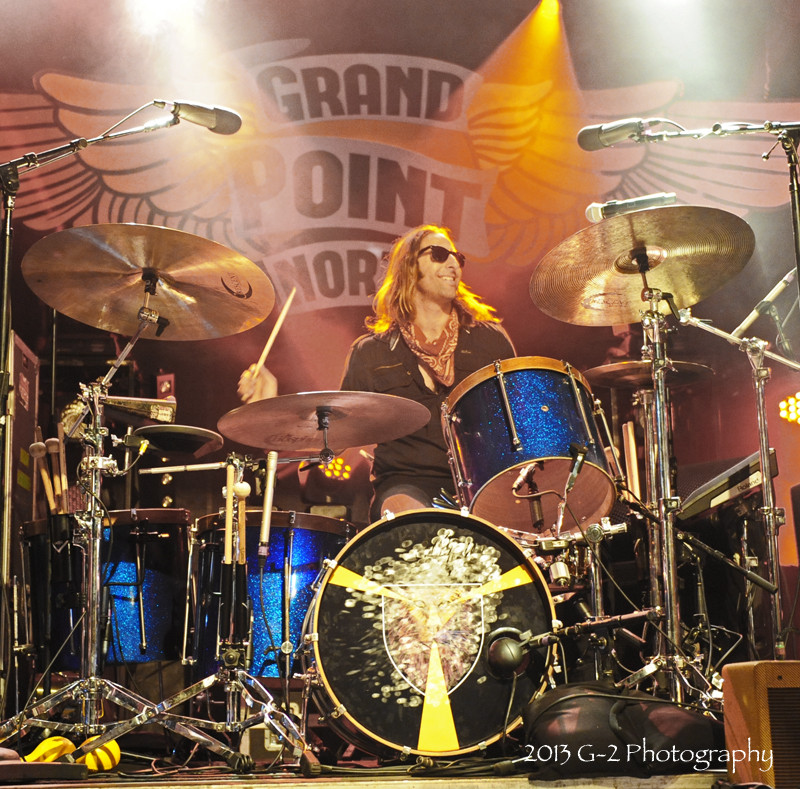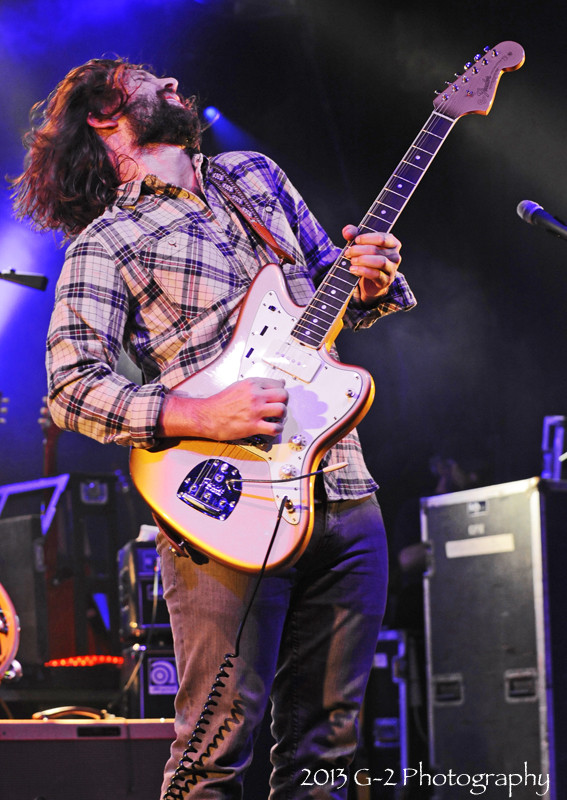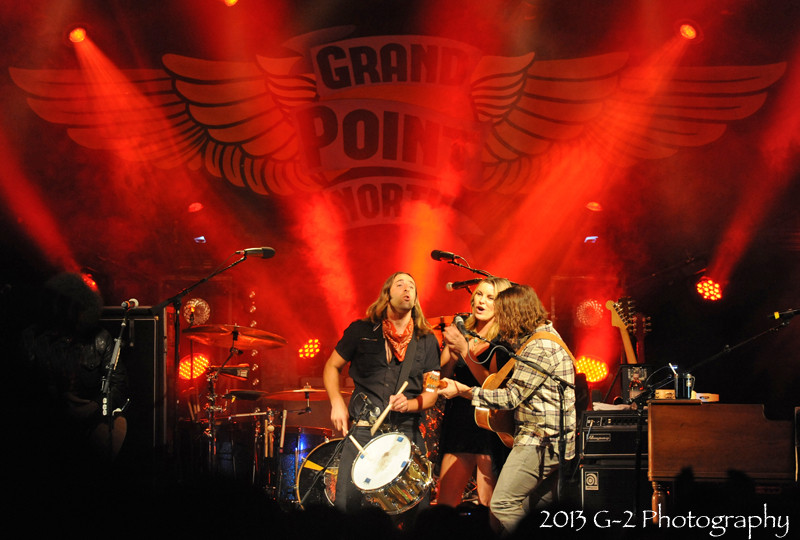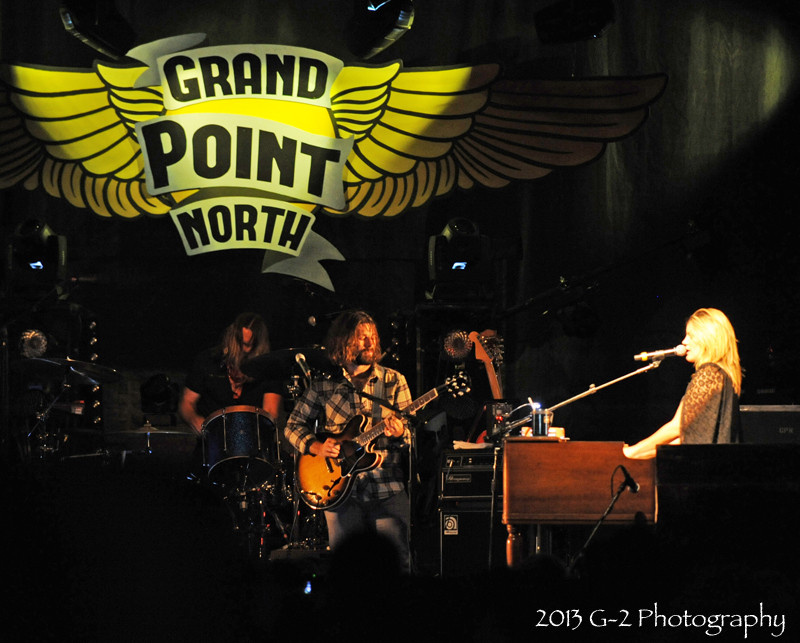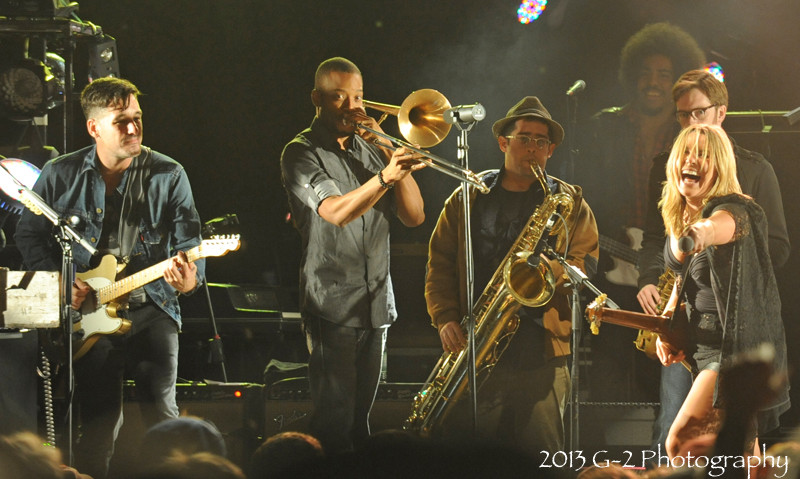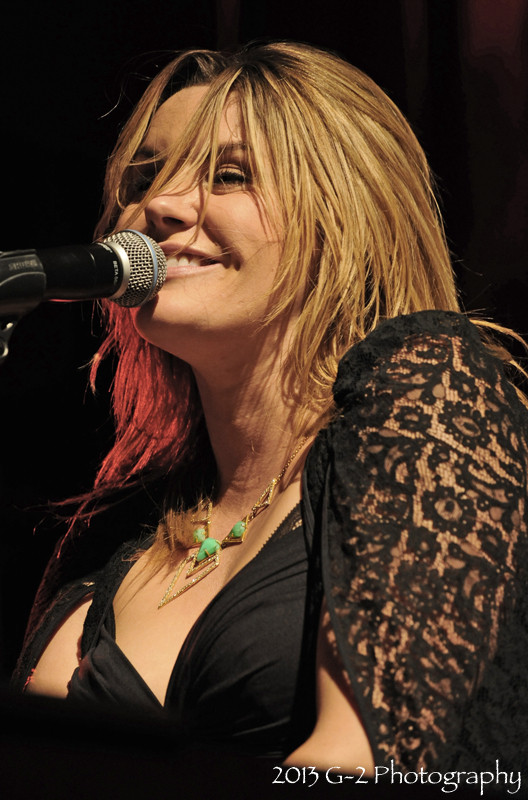 And that's where things started to wind down' in some ways. Because next onstage was Warren Haynes' band' Gov't Mule. Haynes' longtime guitarist for the Allman Brothers' is a legendary blues-rock guitarist who knows how to milk a mid-tempo groove and a too-long guitar solo like no one else. He has his fans' of course' but just as many people seemed to wander off rolling their eyes as his set stretched on into a hazy horizon of six-stringed indulgence.
Next' Grace and her band of shaggy brothers hit the stage -- except for Tournet' who is almost militarily short-haired these days -- but this time I stayed. And watched. And listened. And tried to open my heart and figure out what they hell they were trying to do up there. Other than make money' of course.
And while I still felt that the endless flipping of hair and almost impossible-to-sustain enthusiasm -- "OH MY GOD EVERY MOMENT OF BEING ONSTAGE IS AMAZING!" -- it's clear that the band really believes in what they're doing. Or at least Grace does.

But most of the songs are forgettable. In fact' if there's one thing that could make me more of a fan' it would be some truly great songs. On Sunday evening' all I heard was a mix of what sounded like late-80s power ballads and blues-rock that brought to mind the great Blues Hammer from the indie classic
Ghost World
.
Did I mention the hair-flipping? Maybe they should work a Willow Smith cover into the set.

I can't deny that they're good performers. Damn good. And there were a few moments -- the hook from "Paris (Ooo La La)'" the surprisingly creative "The Lion the Beast the Beat" -- where it's easy to see how much the songs matter. Let's hope there are some great ones on the horizon.
Much like at Wilco's Solid Sound festival' the headliner at Grand Point North wasn't necessarily the most interesting act in the line-up. But much like Wilco' Grace Potter & the Nocturnals have done music fans a great service: they've used their fame and fortune to shine a light on bands that haven't quite broken through yet. And for that' we should thank them.
related articles
Shows: Grand Point North 2014
Shows: Gov't Mule
Shows: Gov't Mule + Soulive
Features: Listen: Grace Potter & the Nocturnals Talk Grand Point North Festival
Shows: The Peach Music Festival
More on:
Grace Potter and the Nocturnals
,
Gov't Mule
,
Trombone Shorty
,
Charles Bradley and His Extraordinaires
,
Paper Castles
,
Natalie Prass
,
Rough Francis
,
Alpenglow
,
The Dupont Brothers
,
Joshua Panda
,
Kat Wright
,
Belle Pines
,
Brett Hughes
,
City and Colour
,
Shovels and Rope
,
Scott Tournet and Ver La Luz