Features
Grand Point North Festival 2013
by Matt Bushlow
|
photography by Greg Gouwens
September 25, 2013
page 2 of 3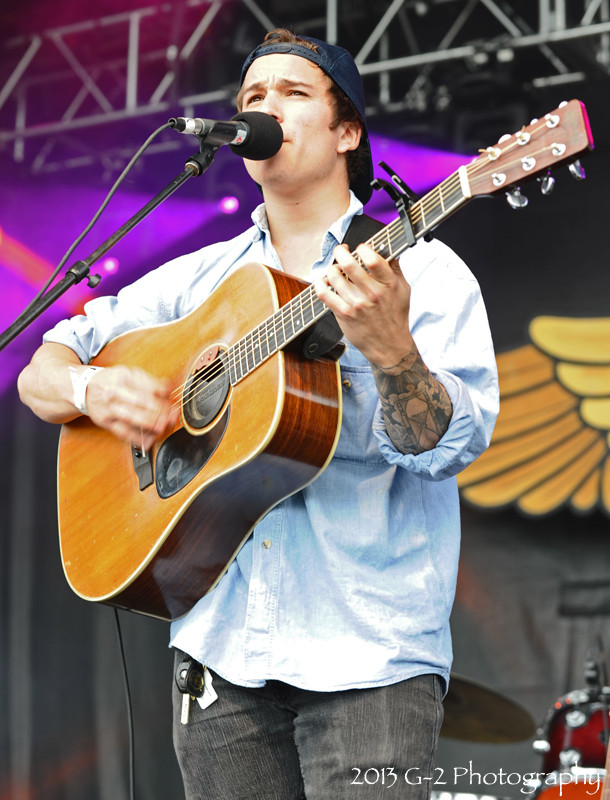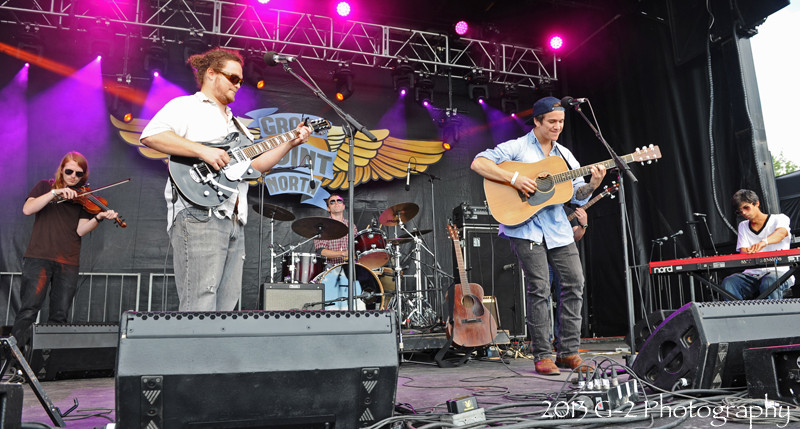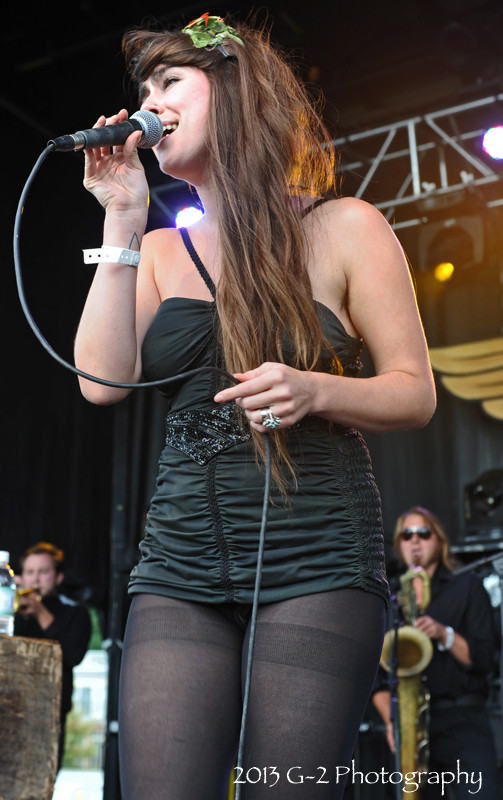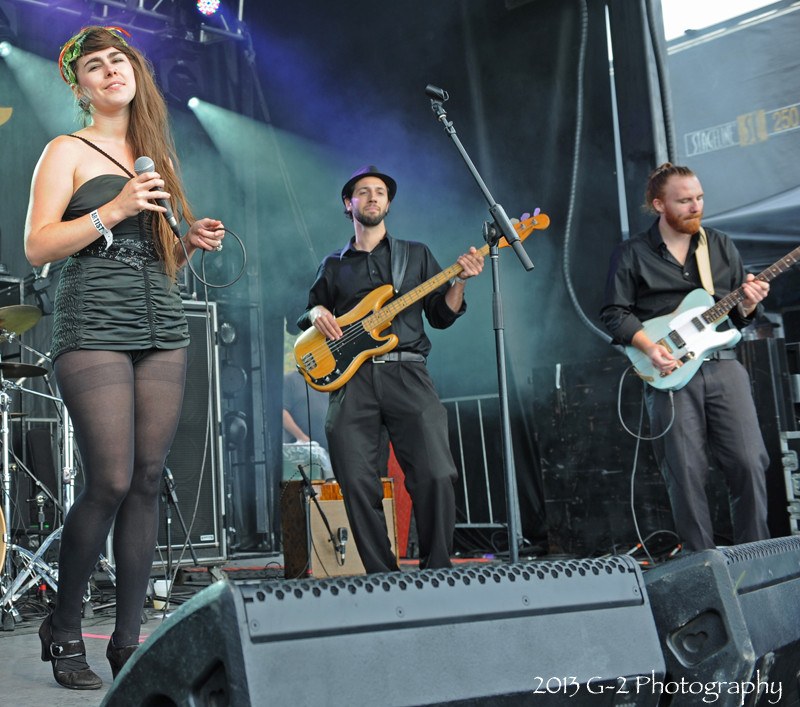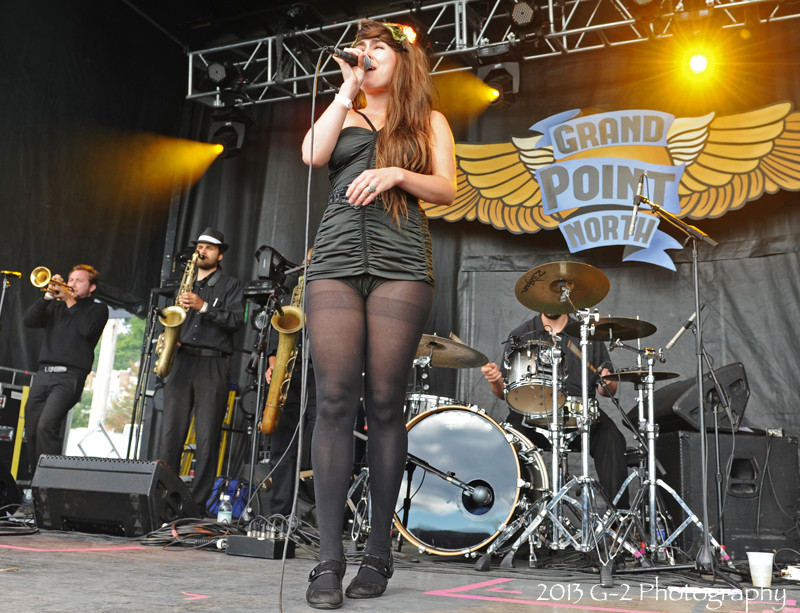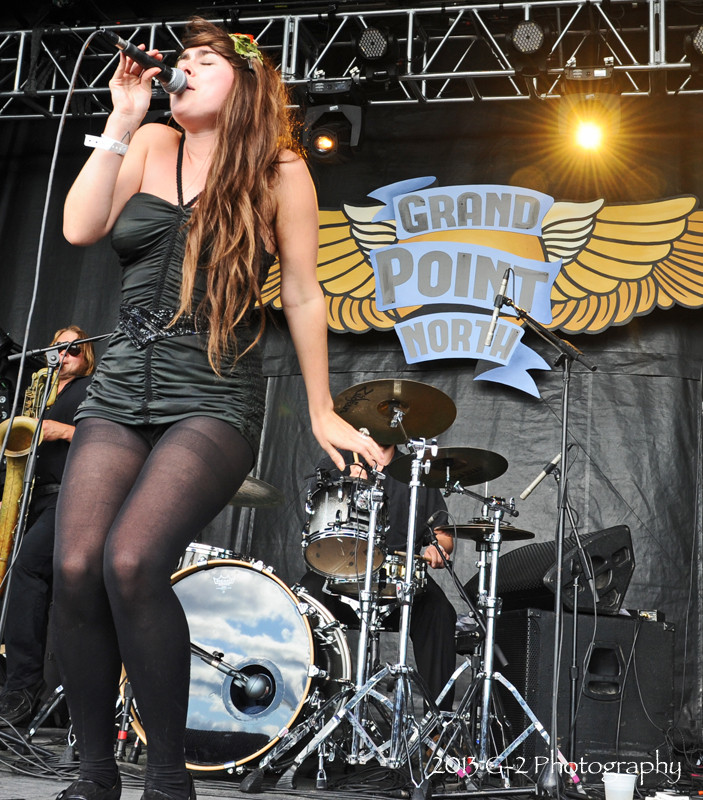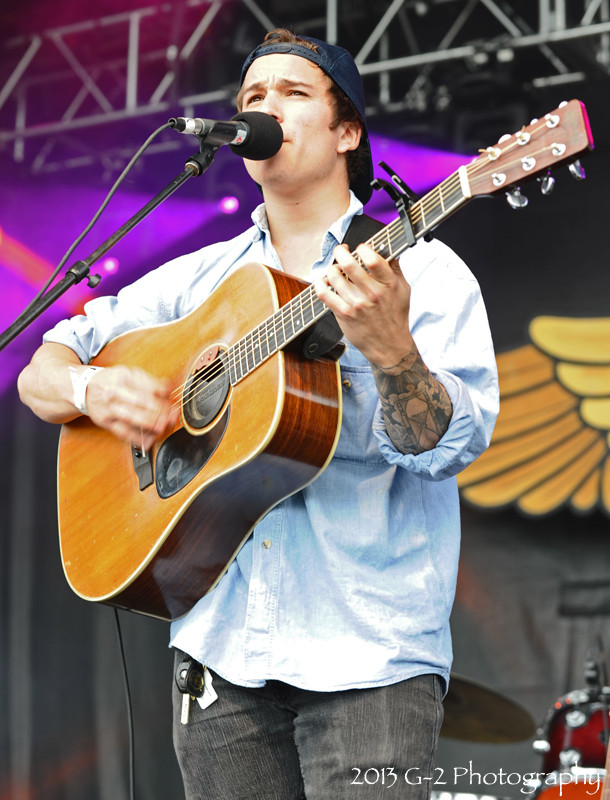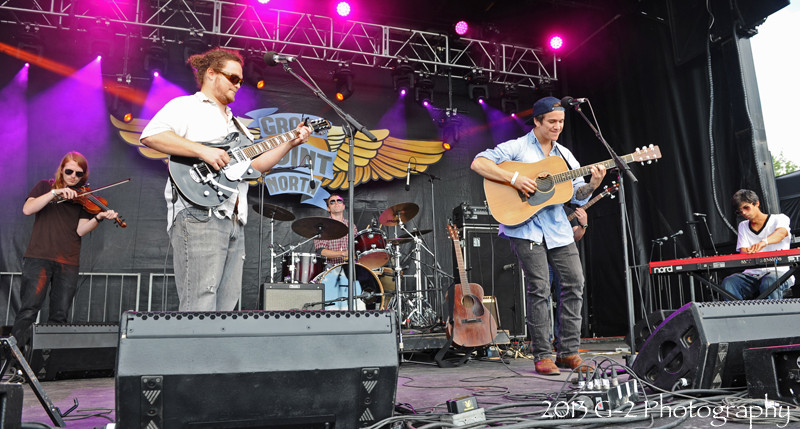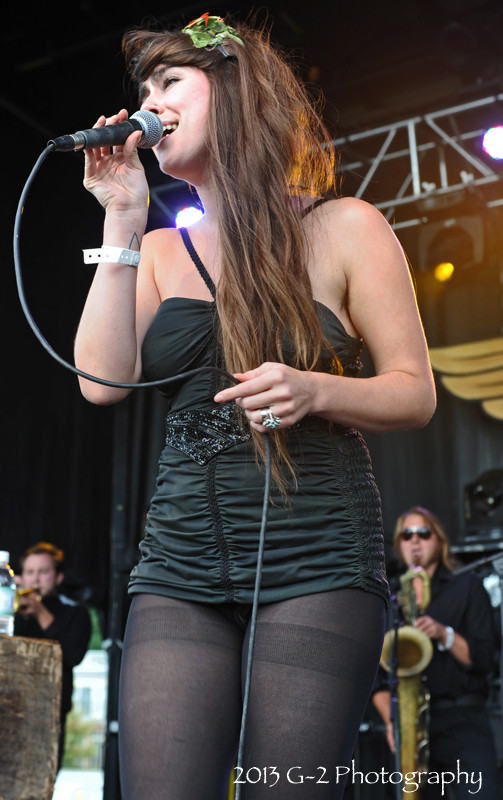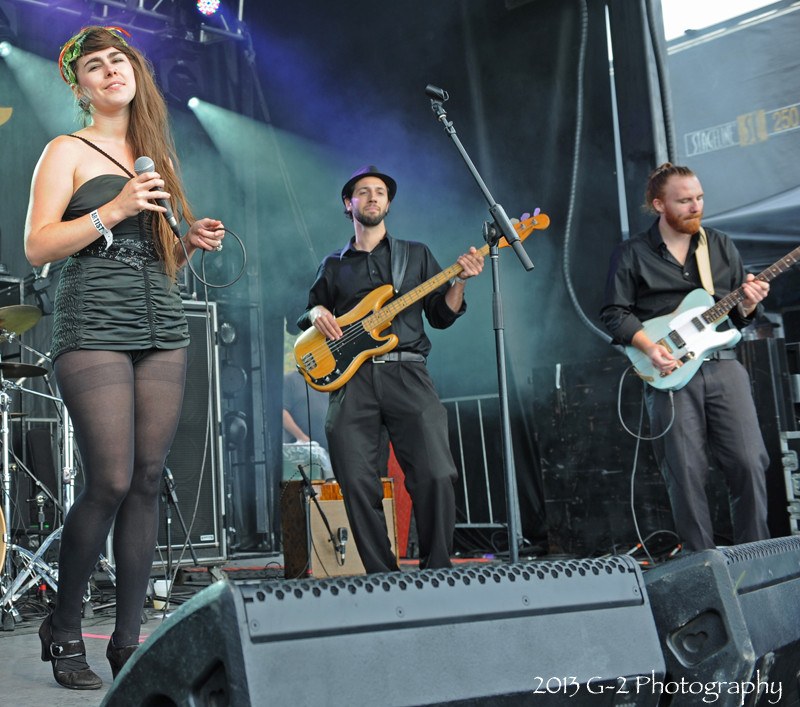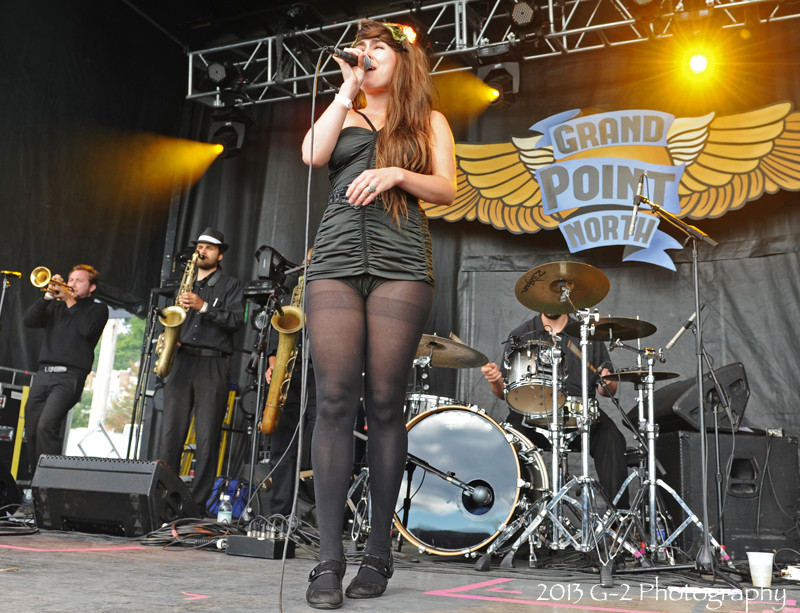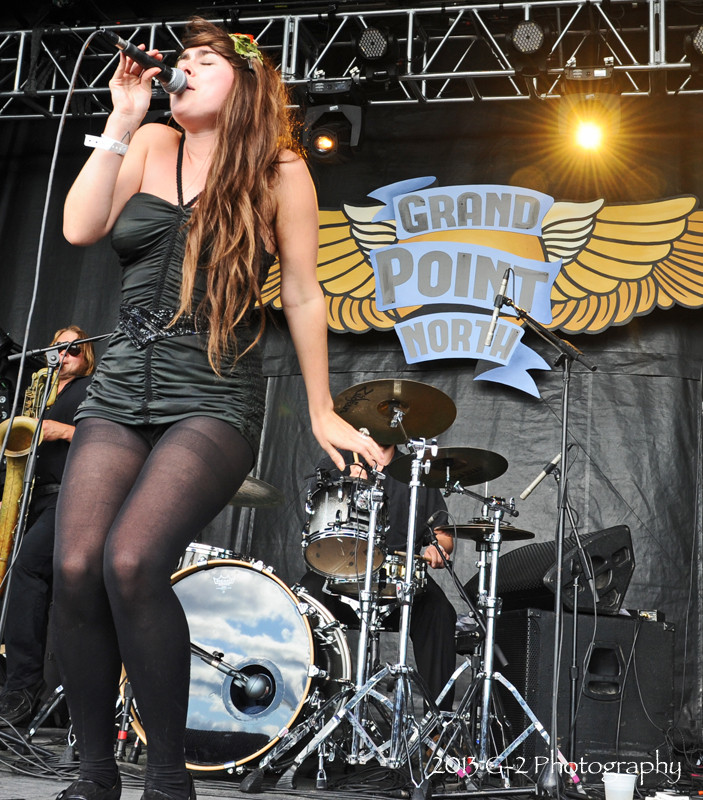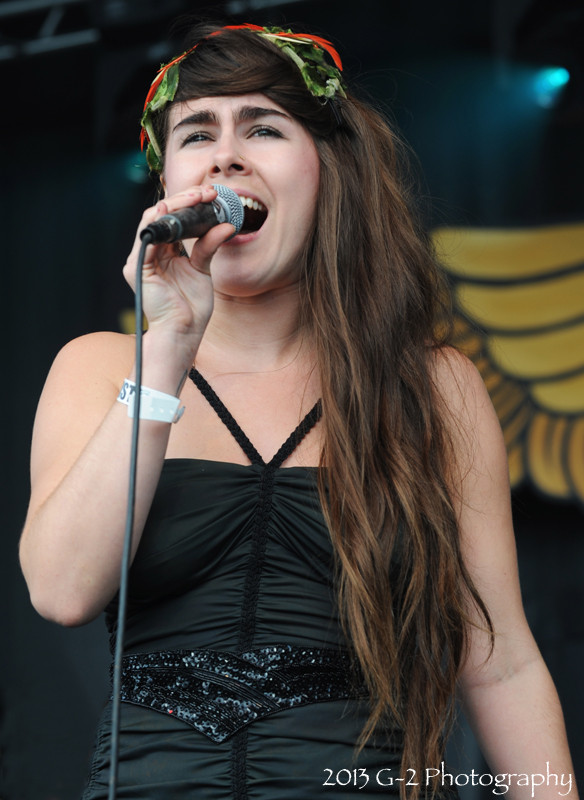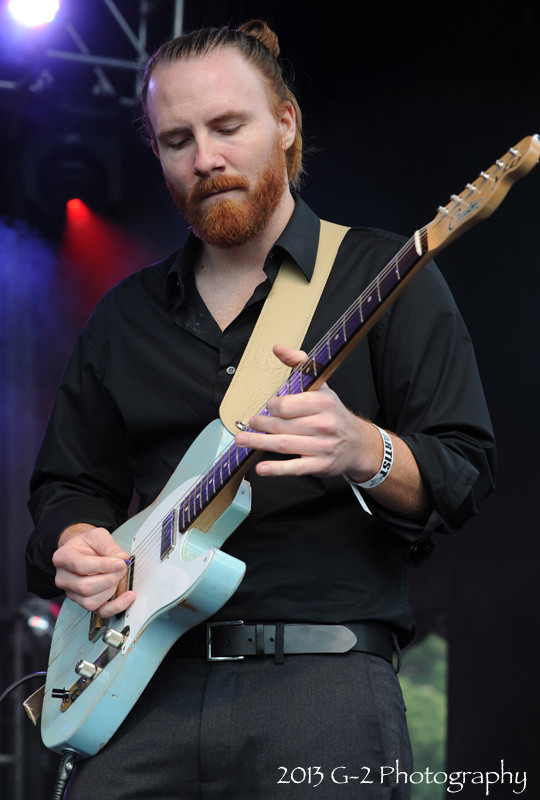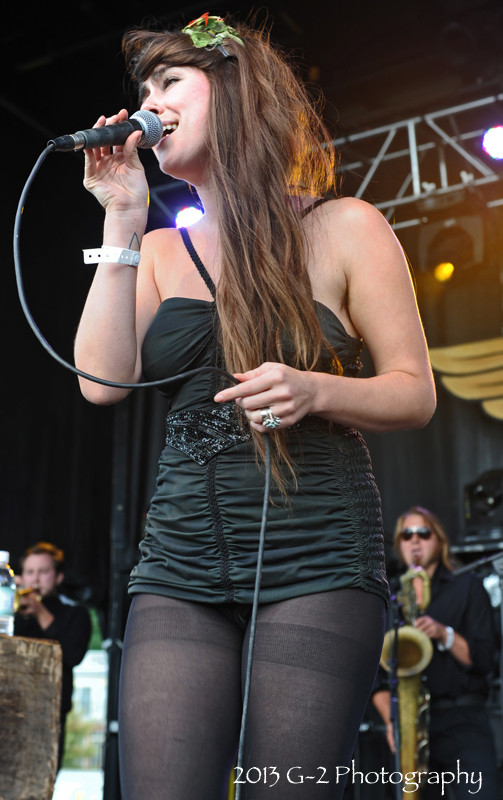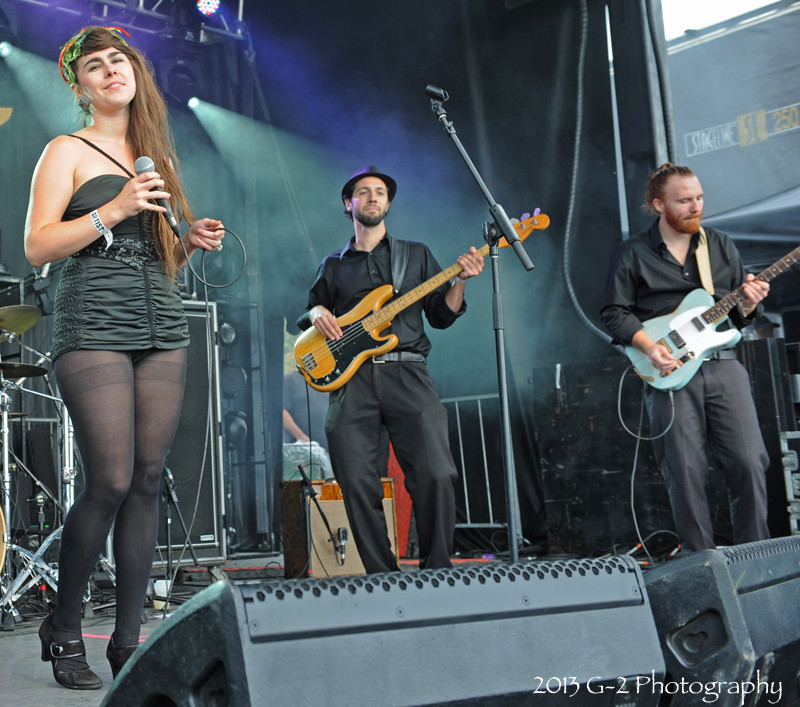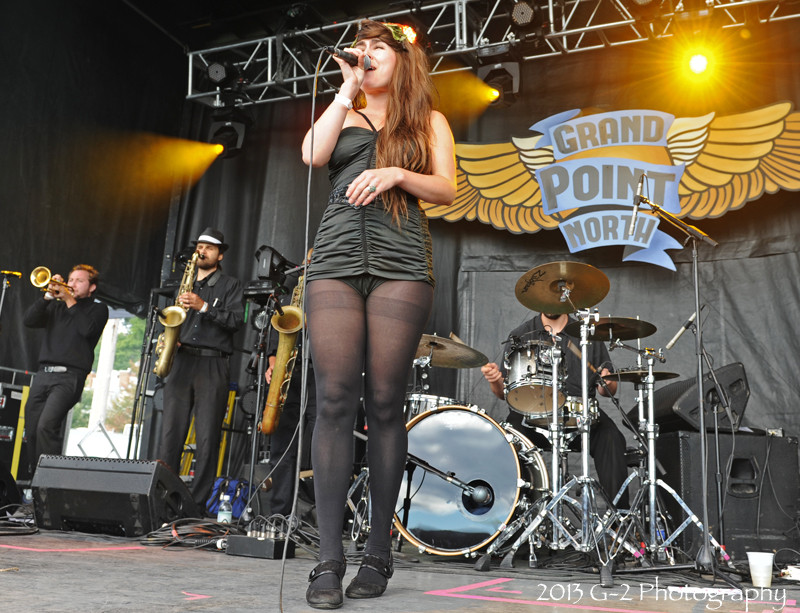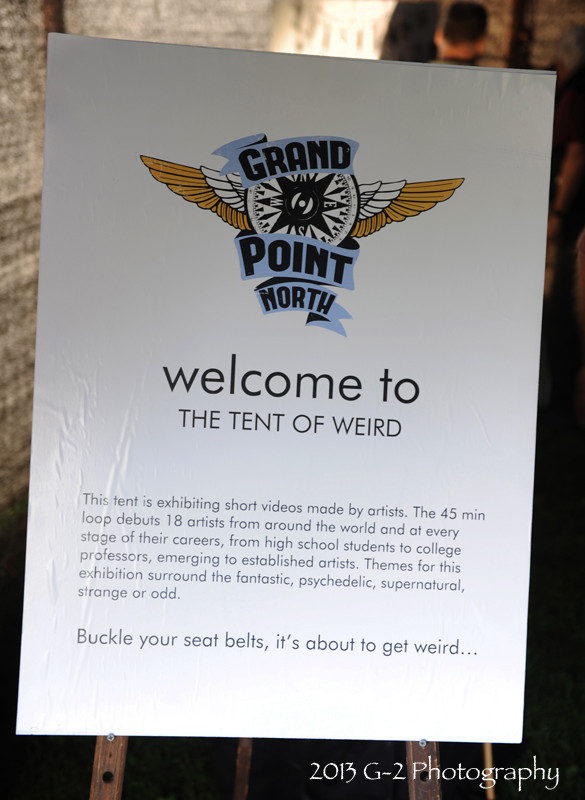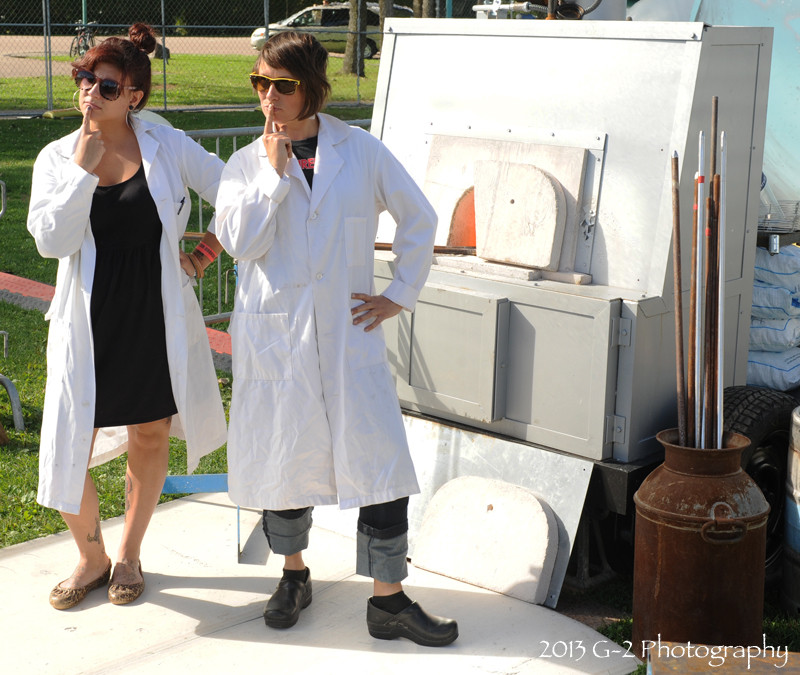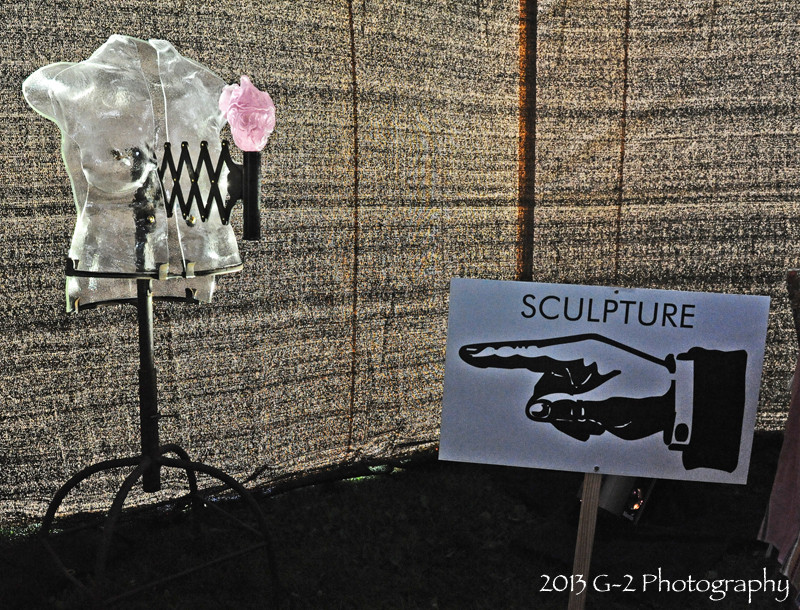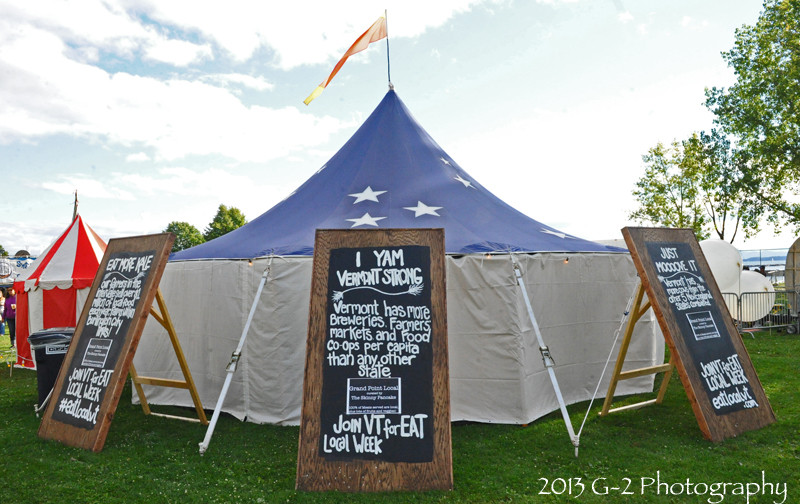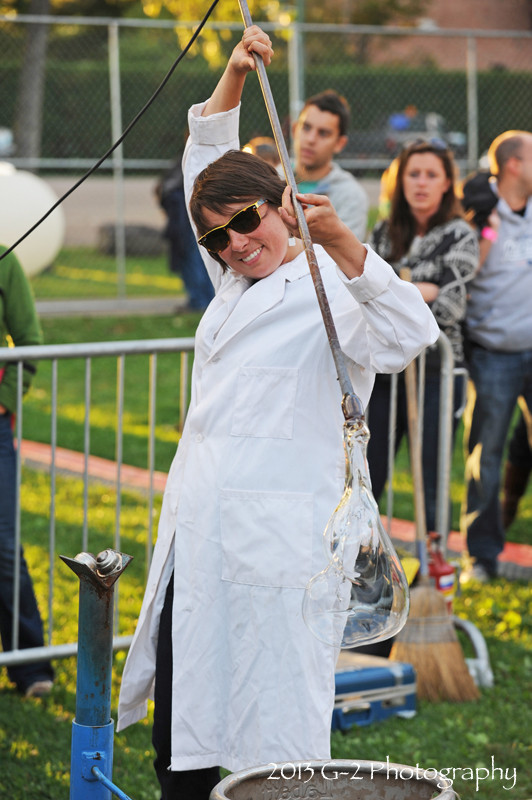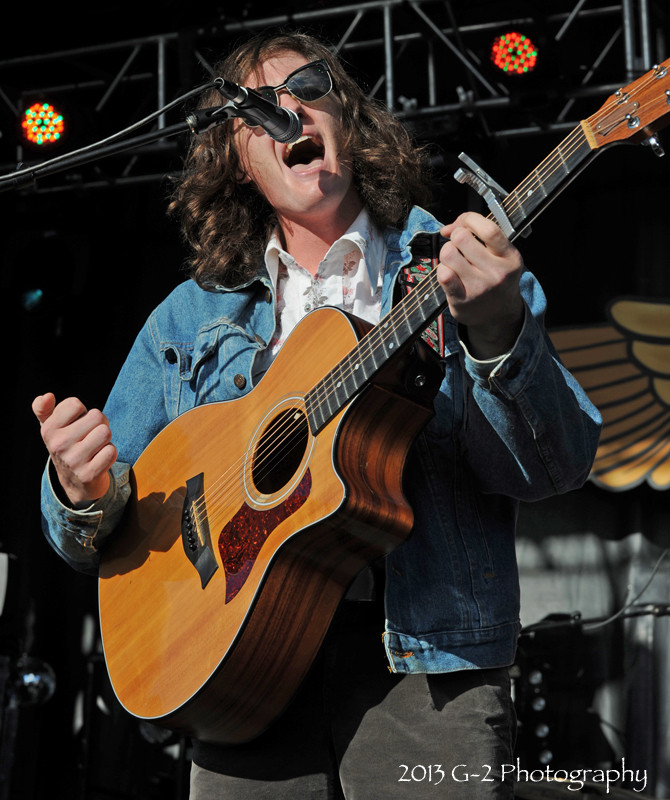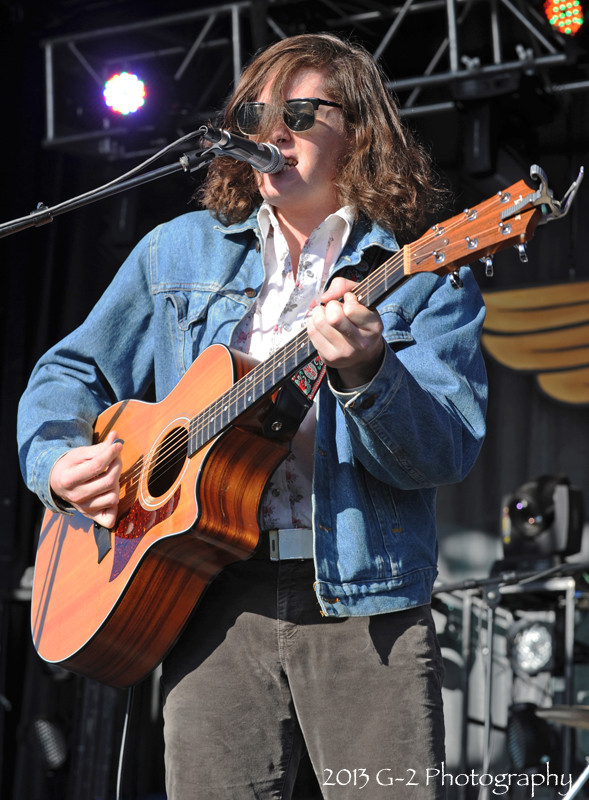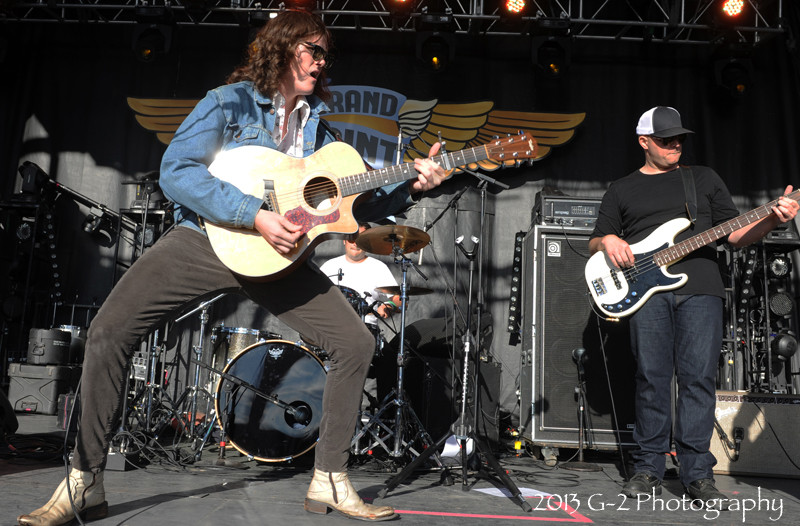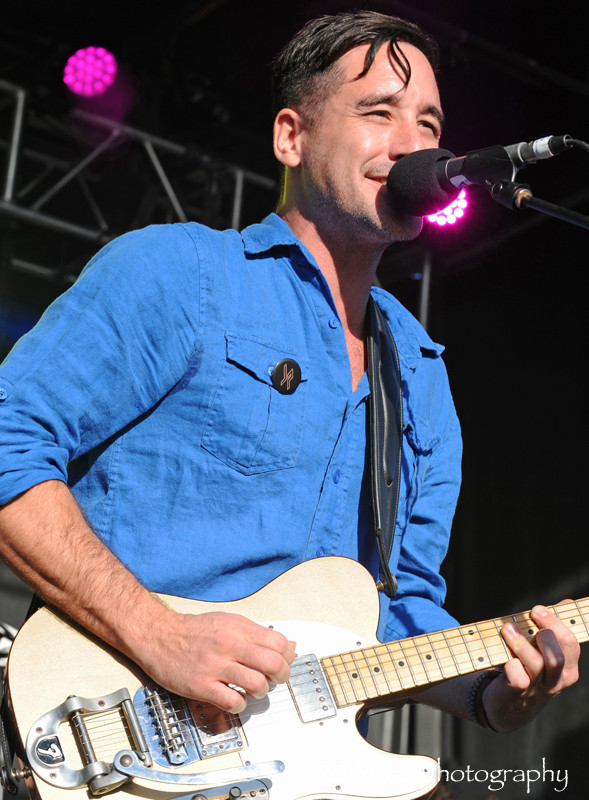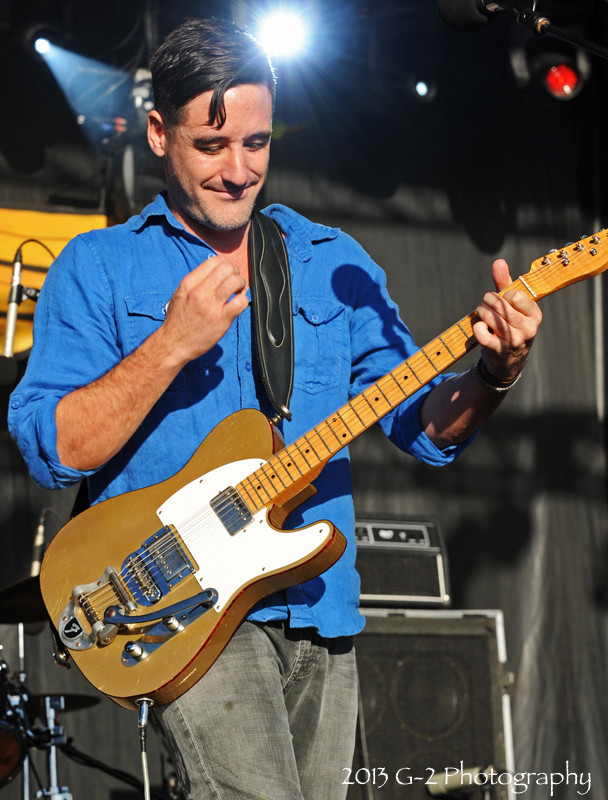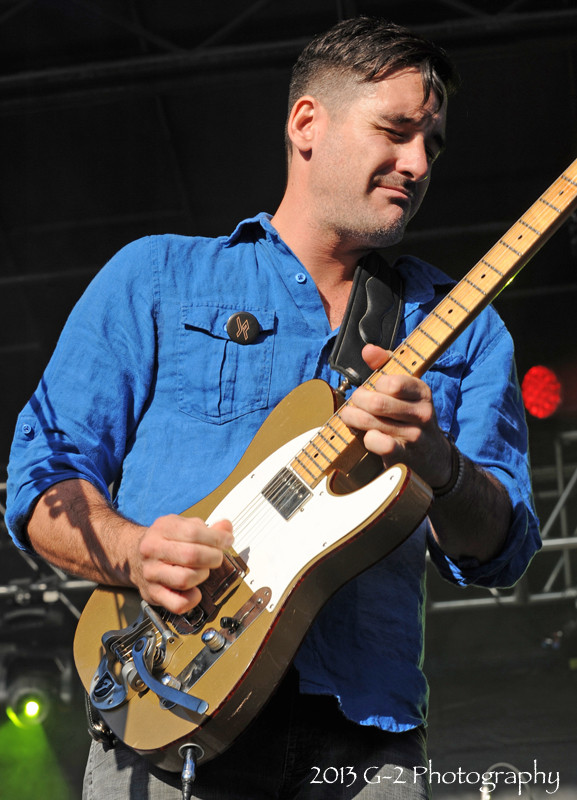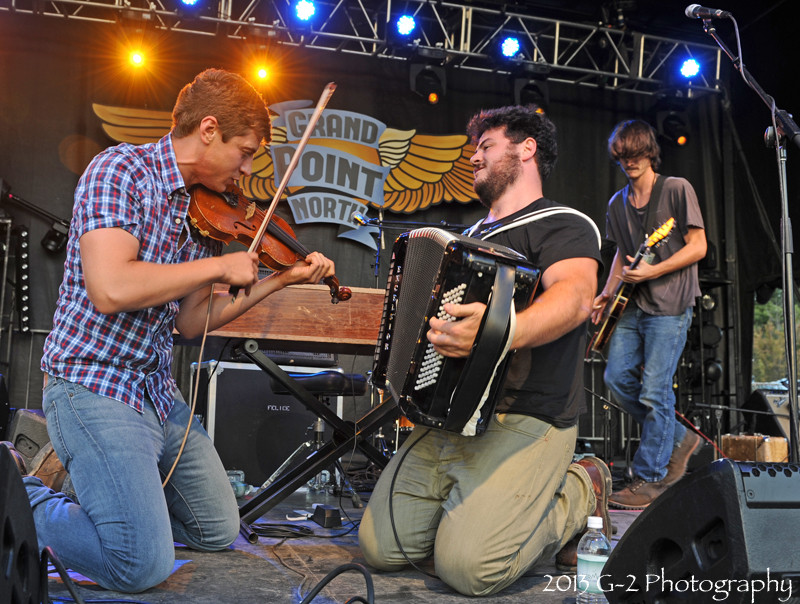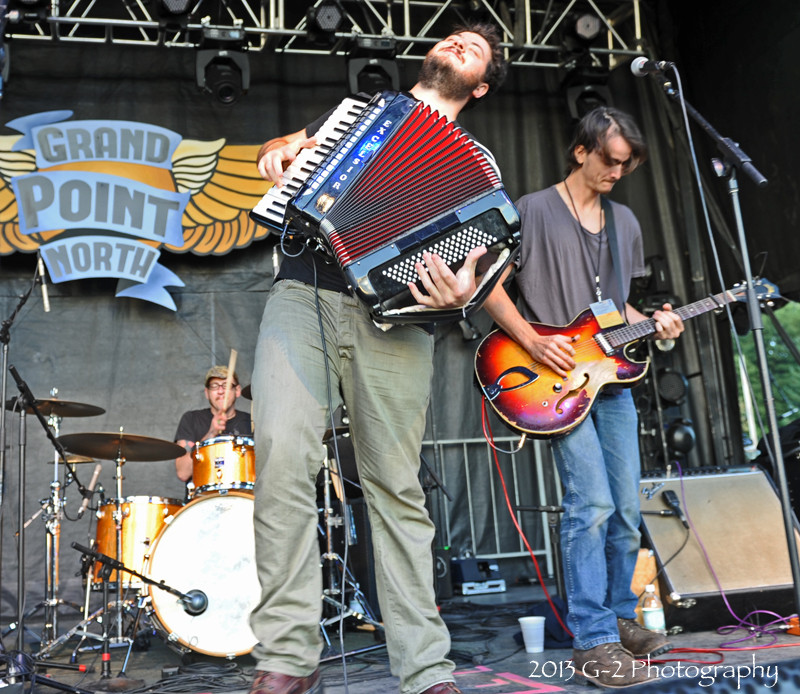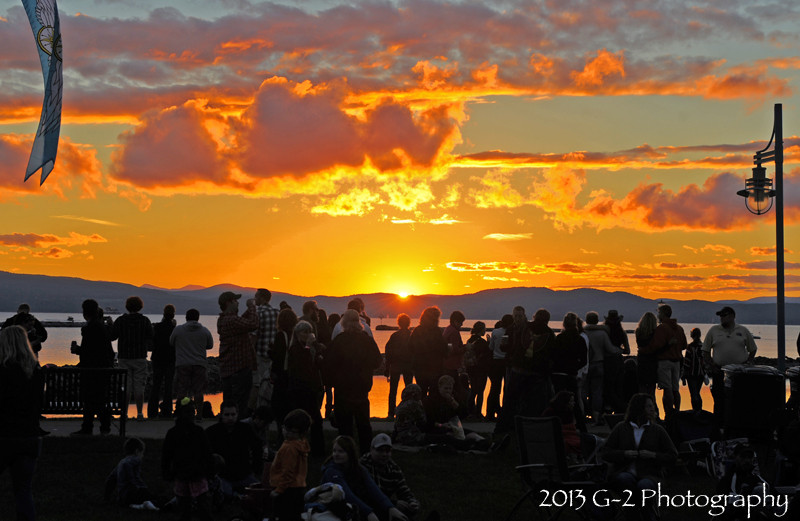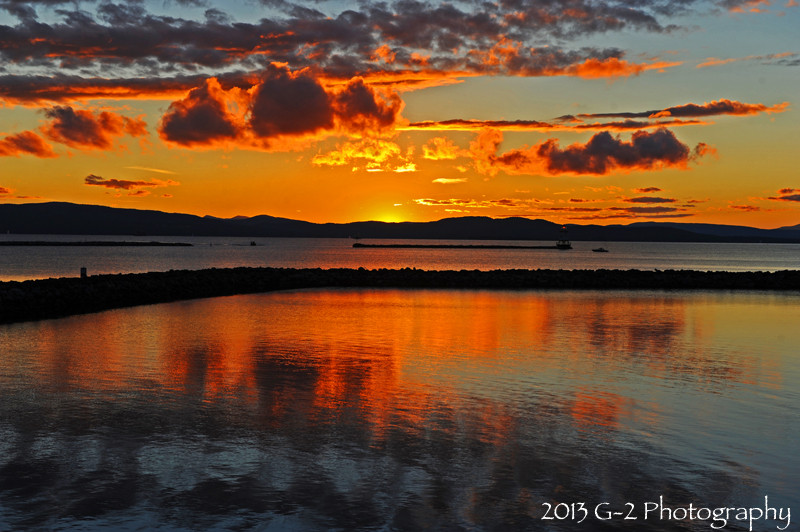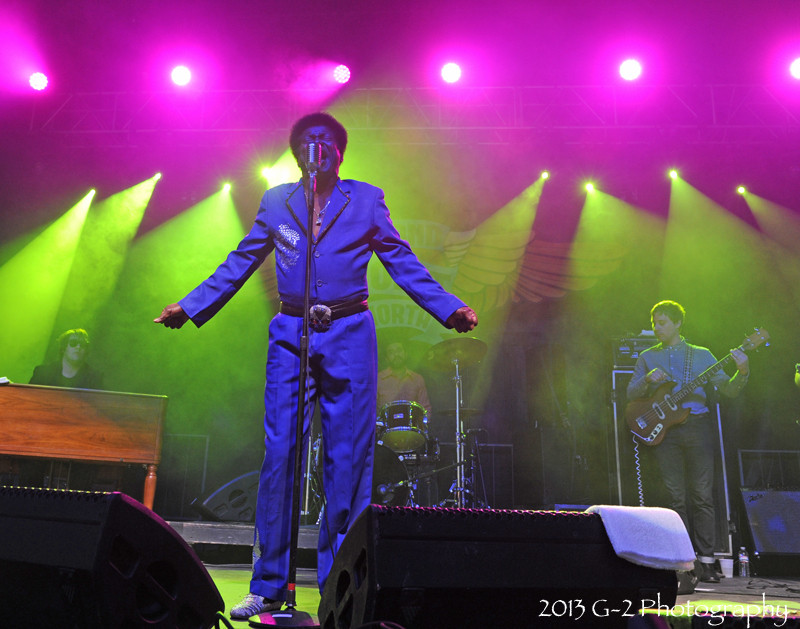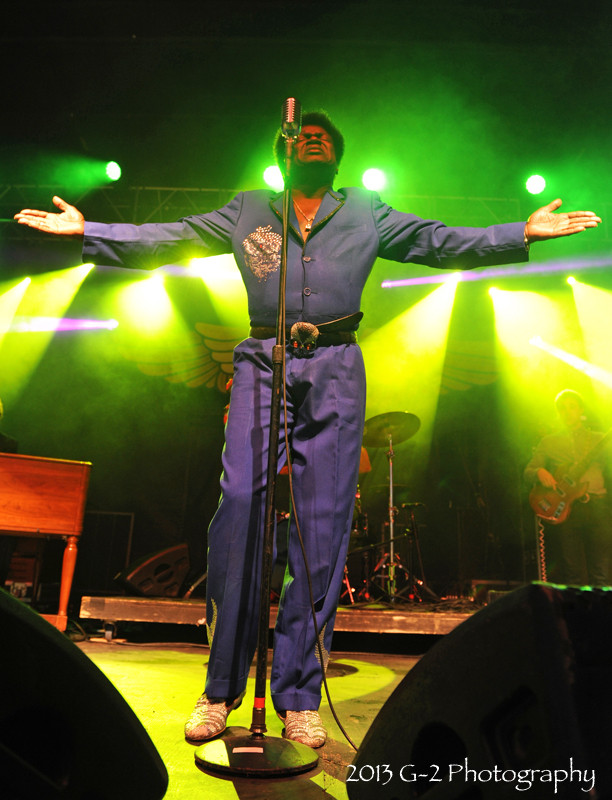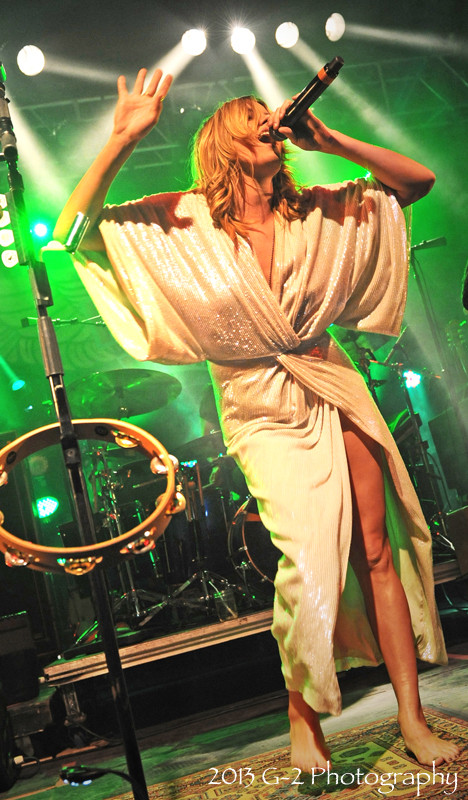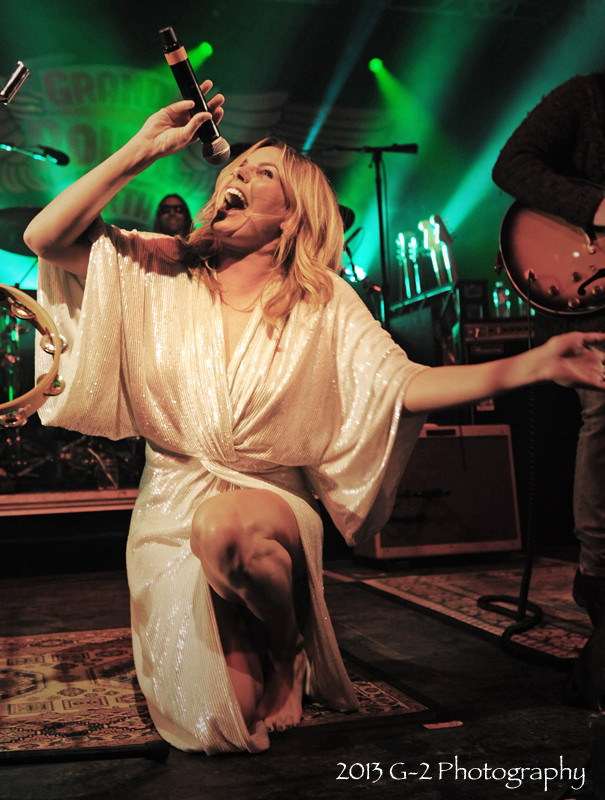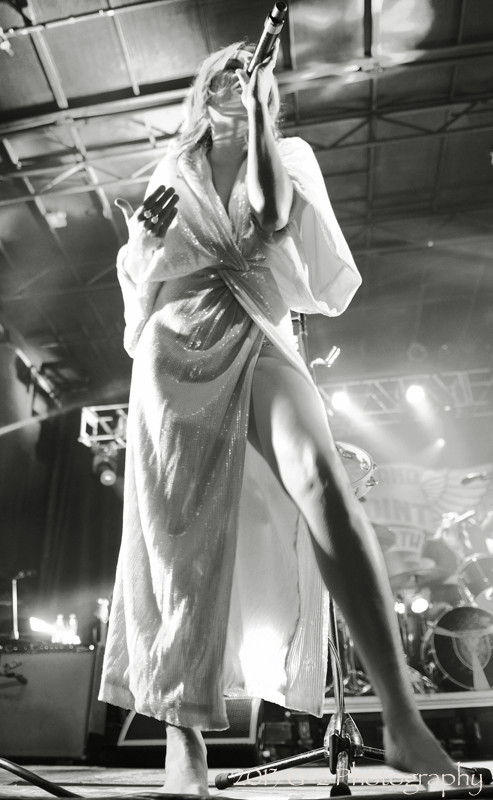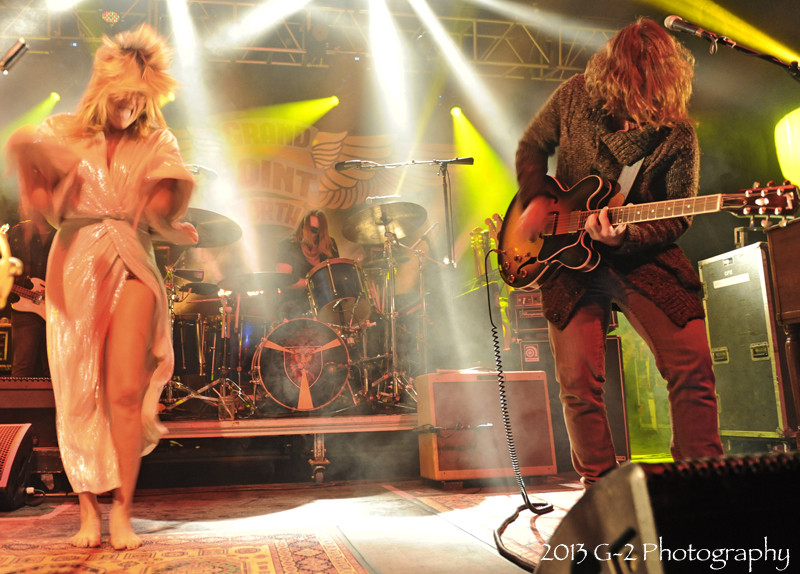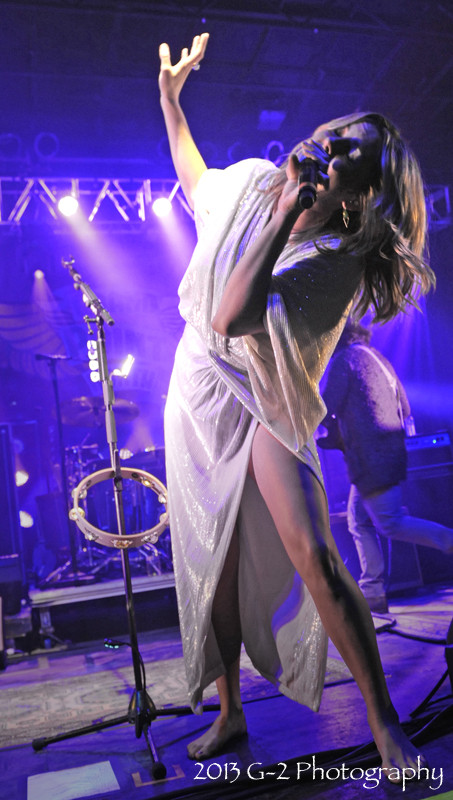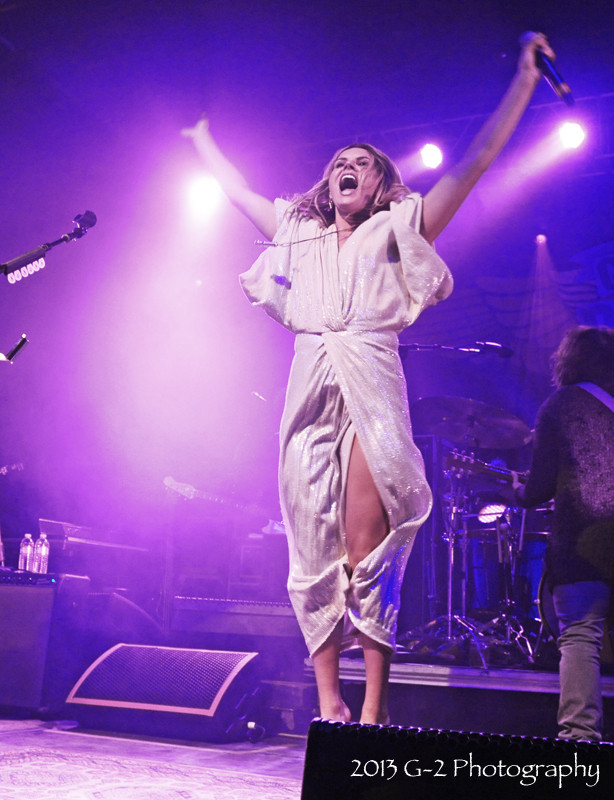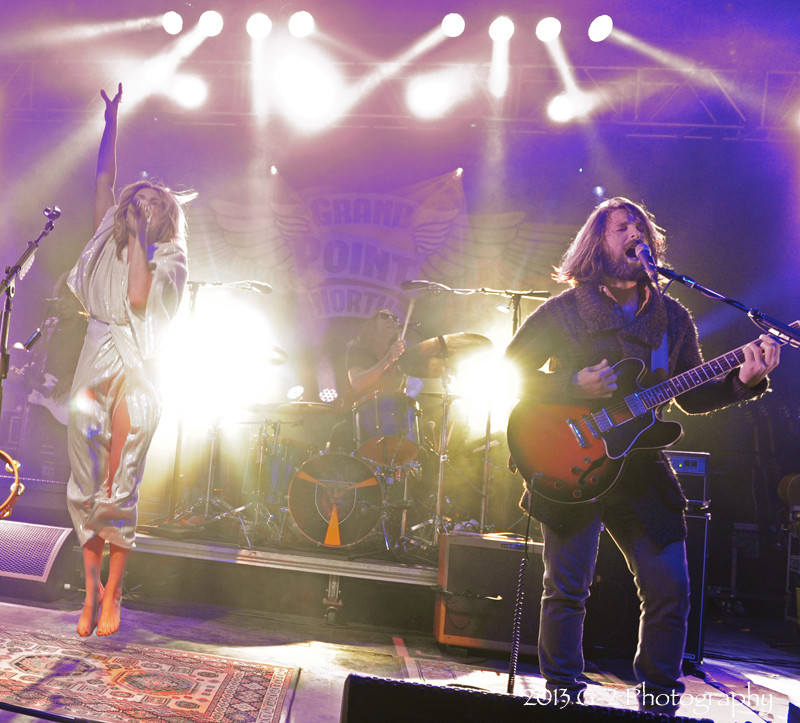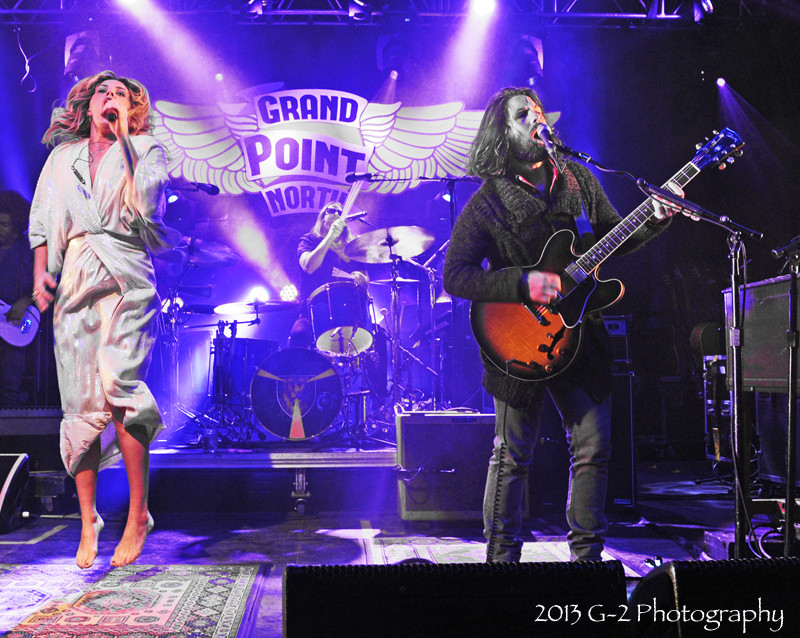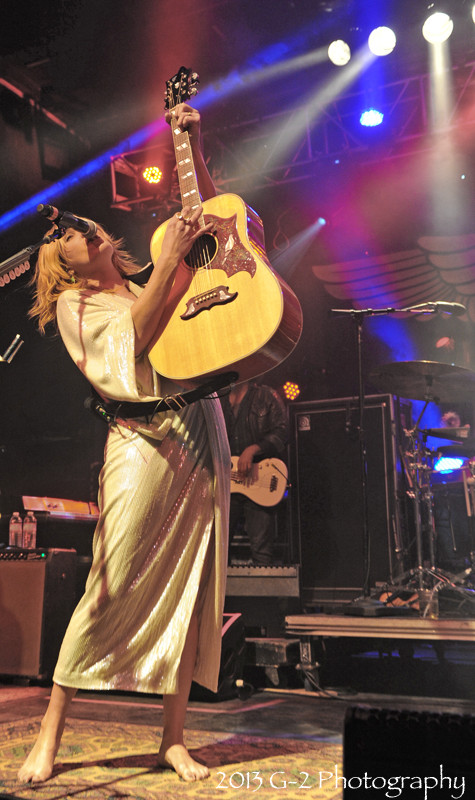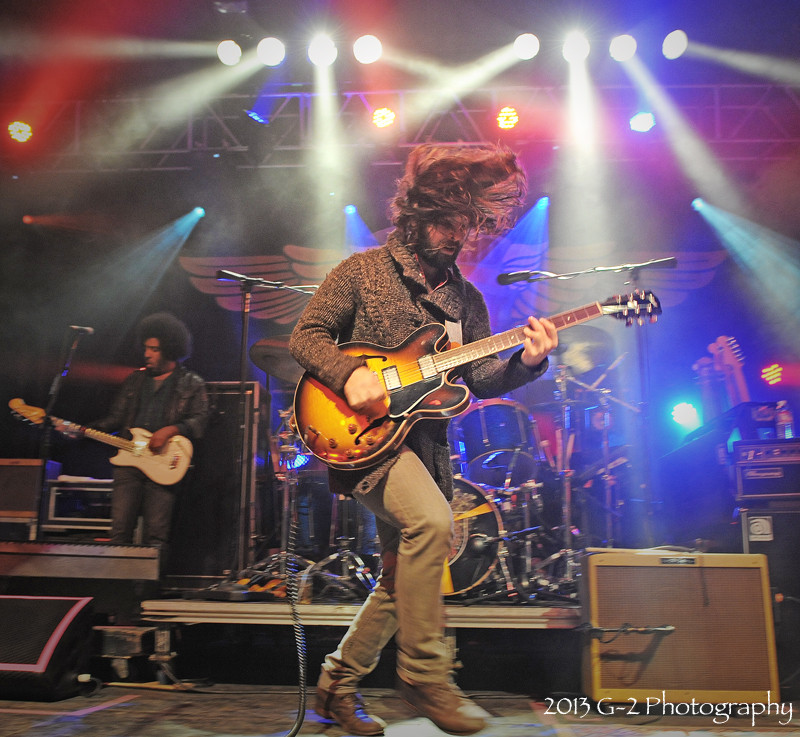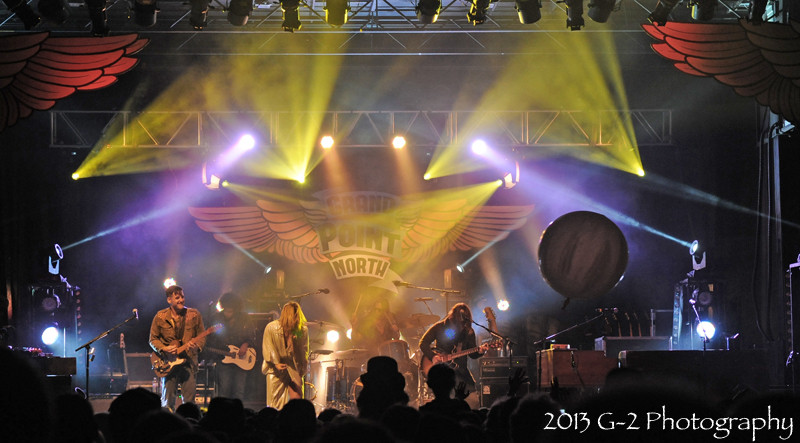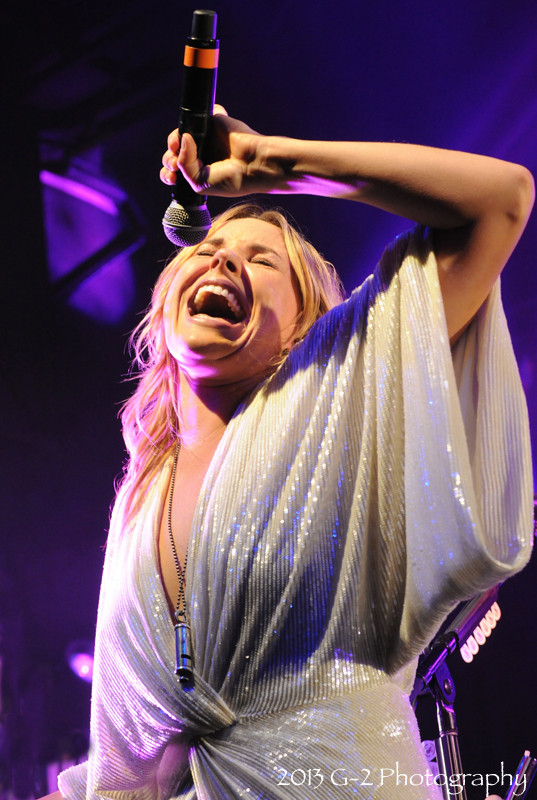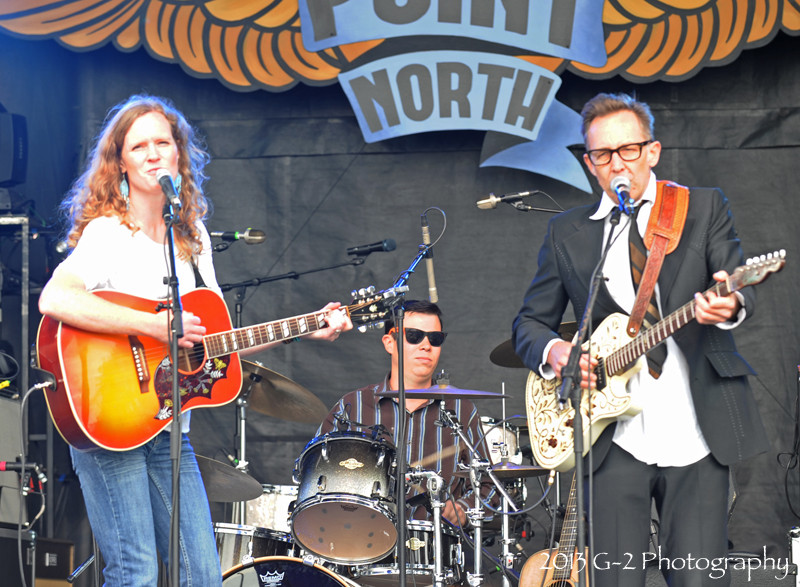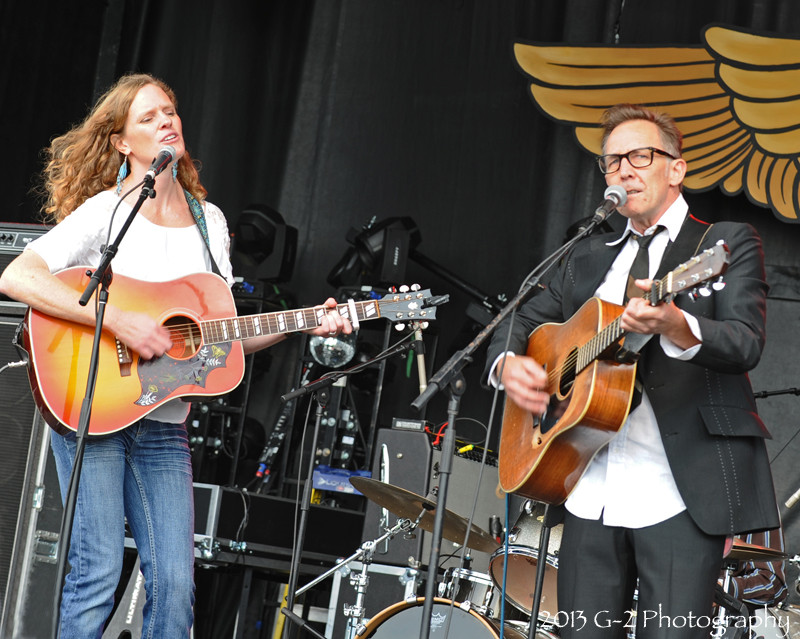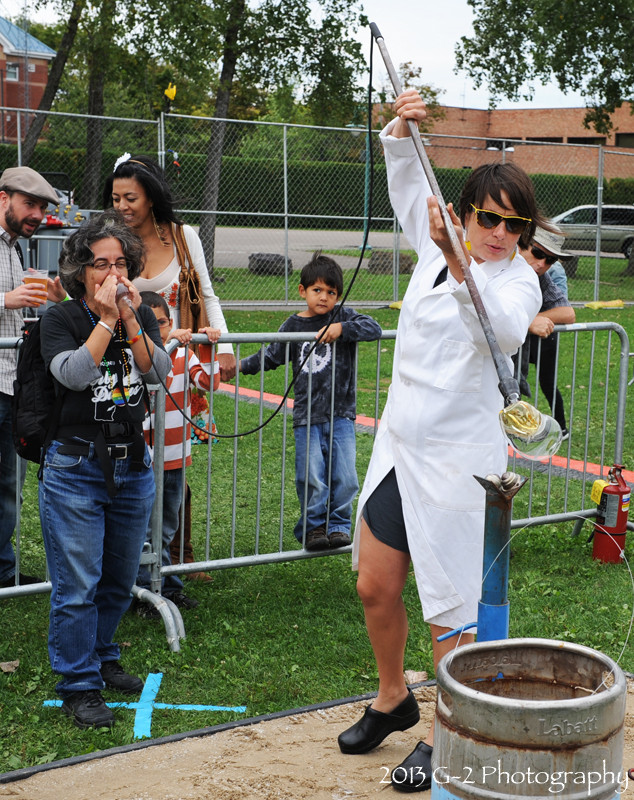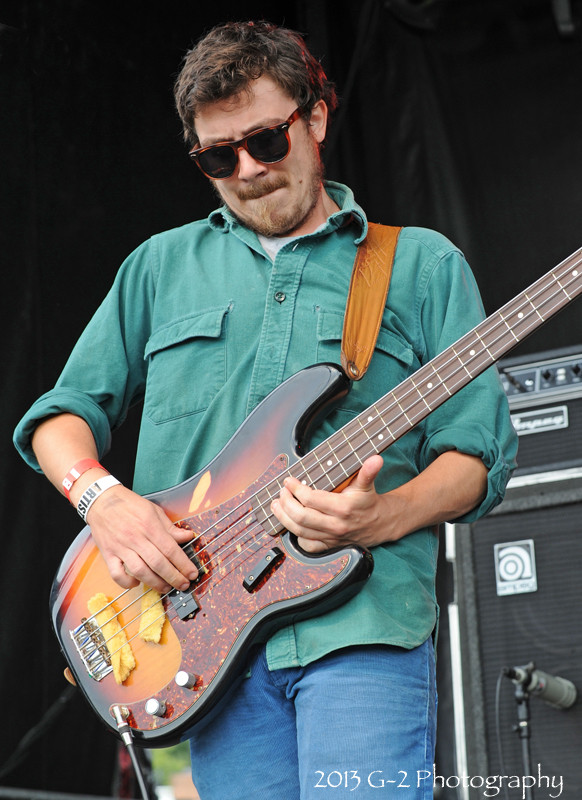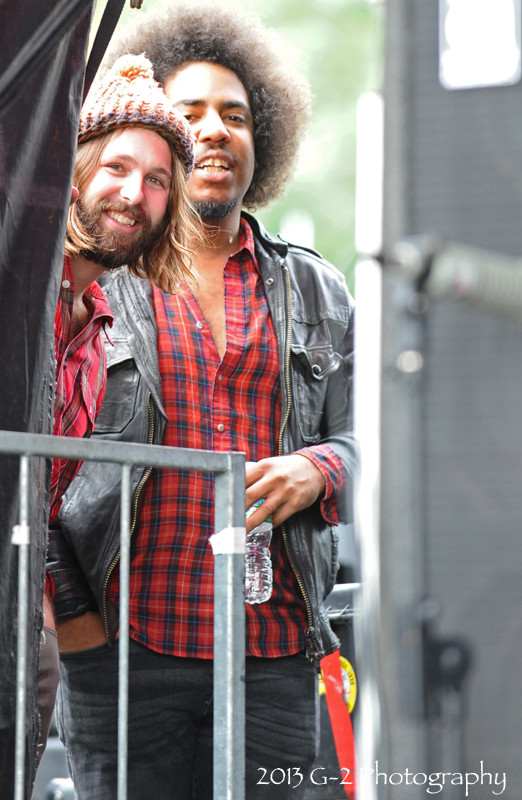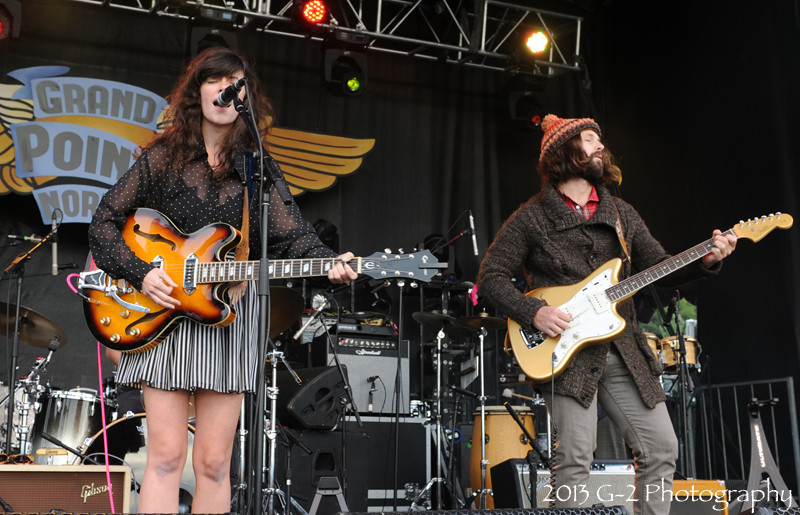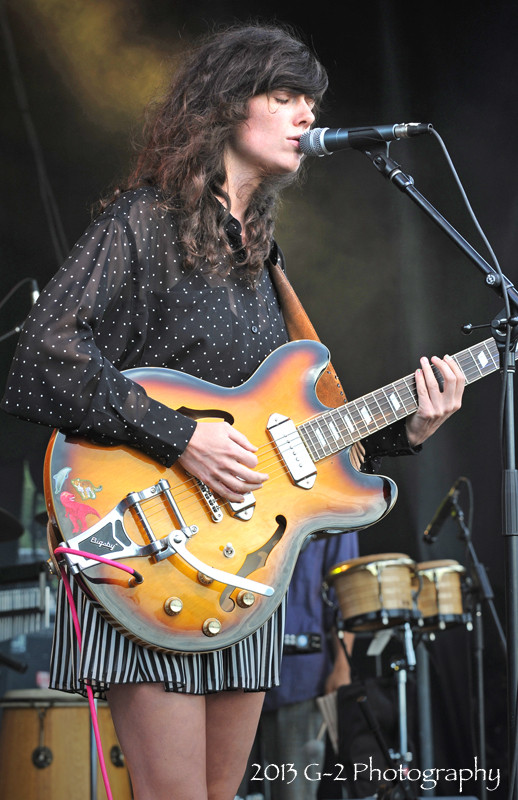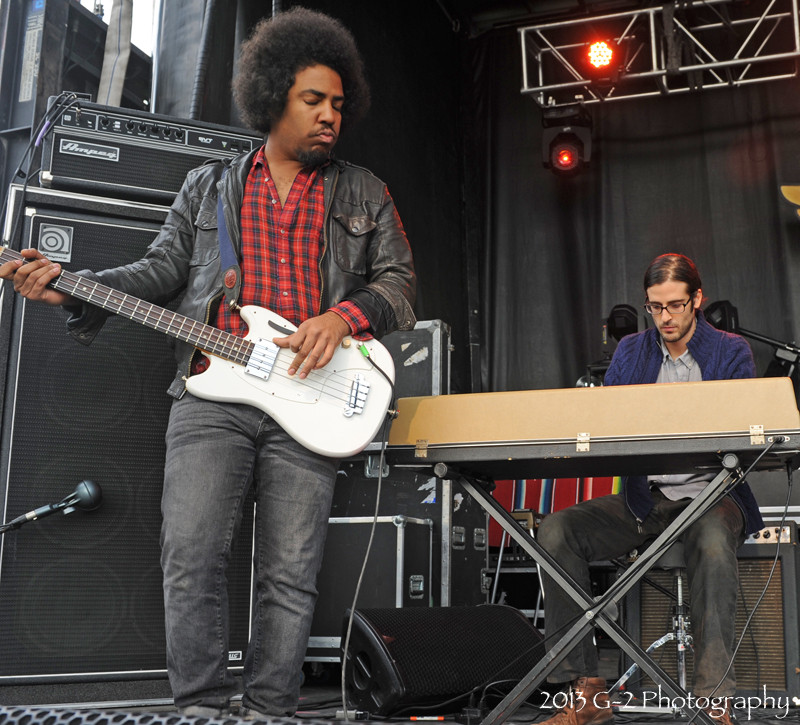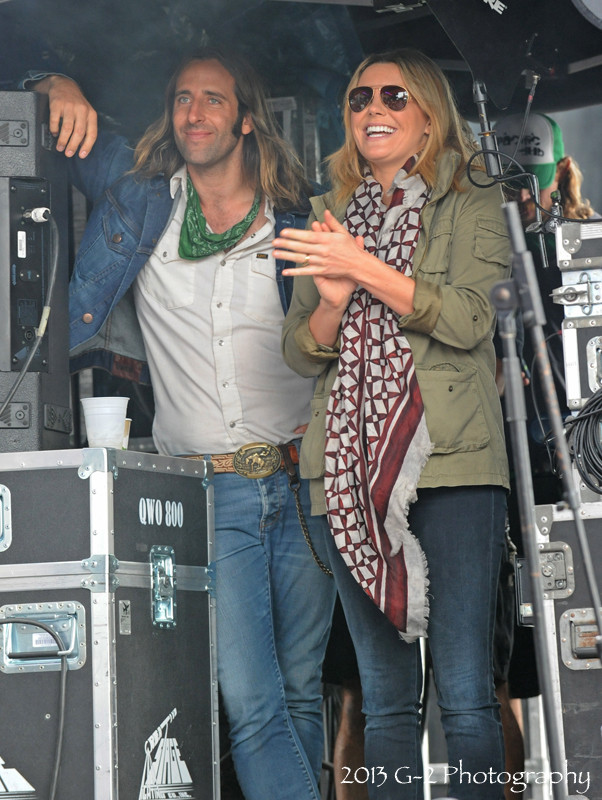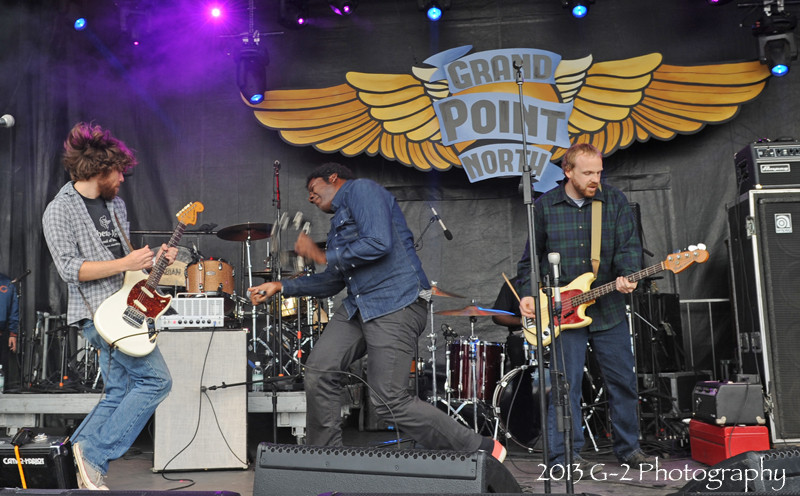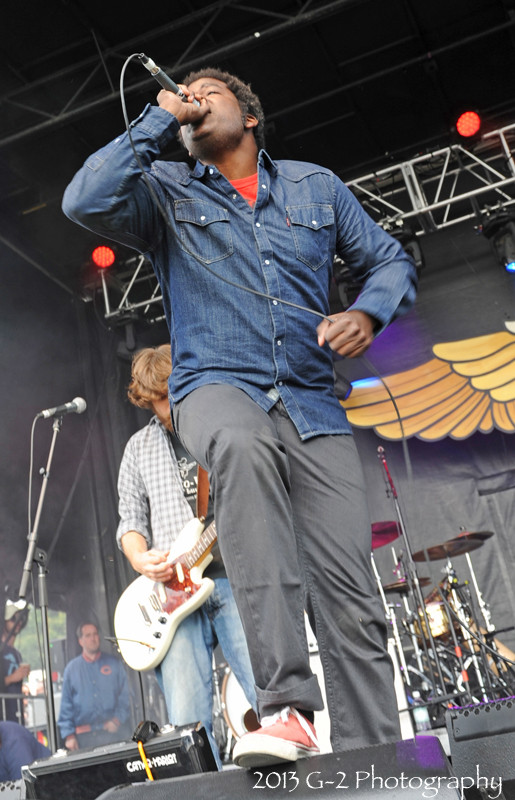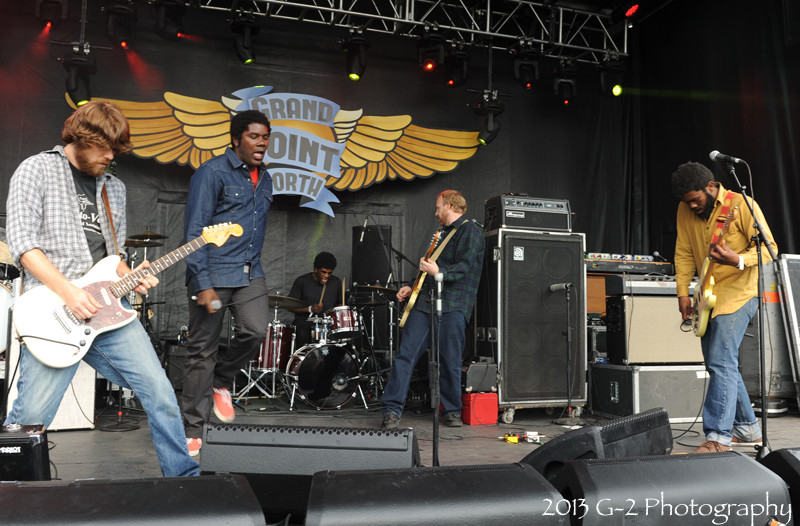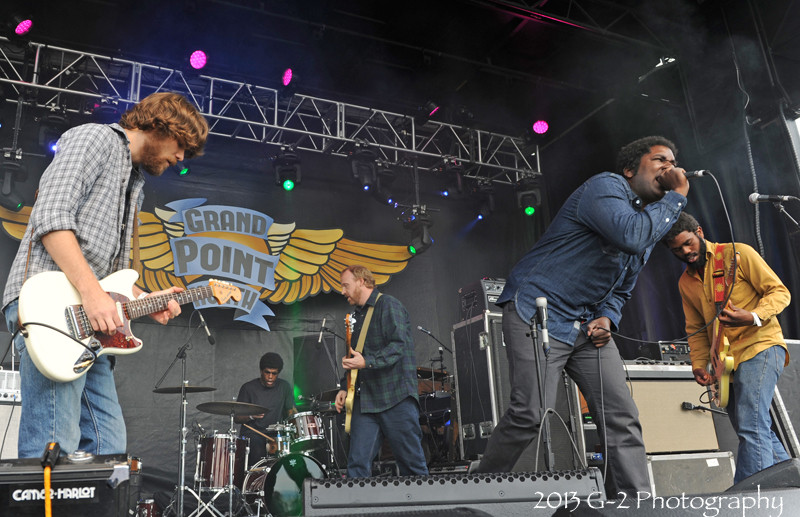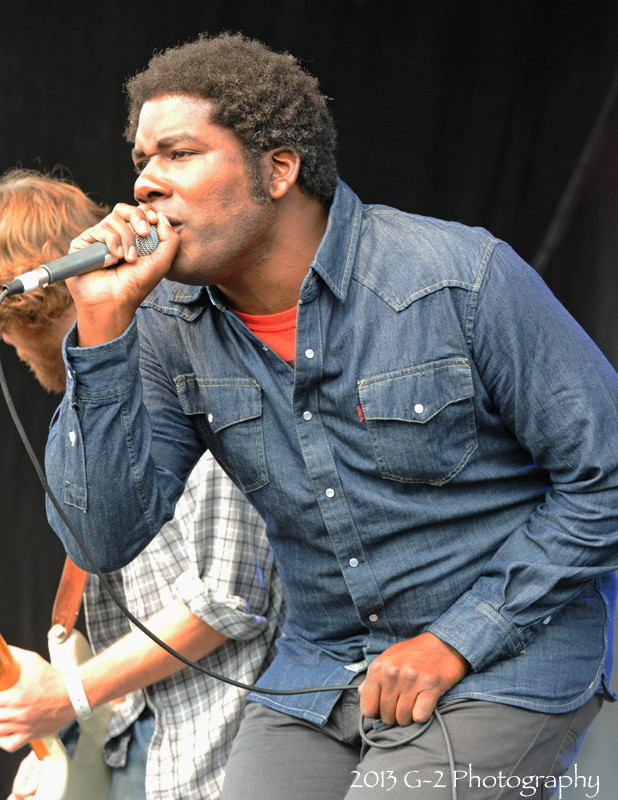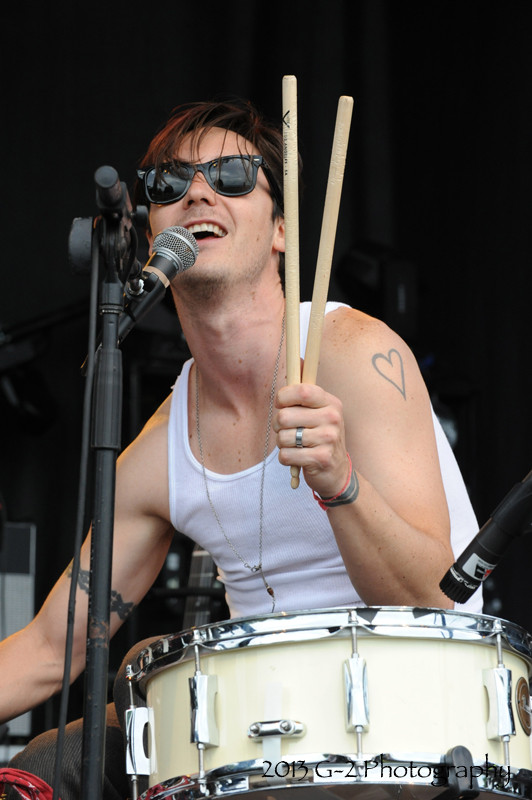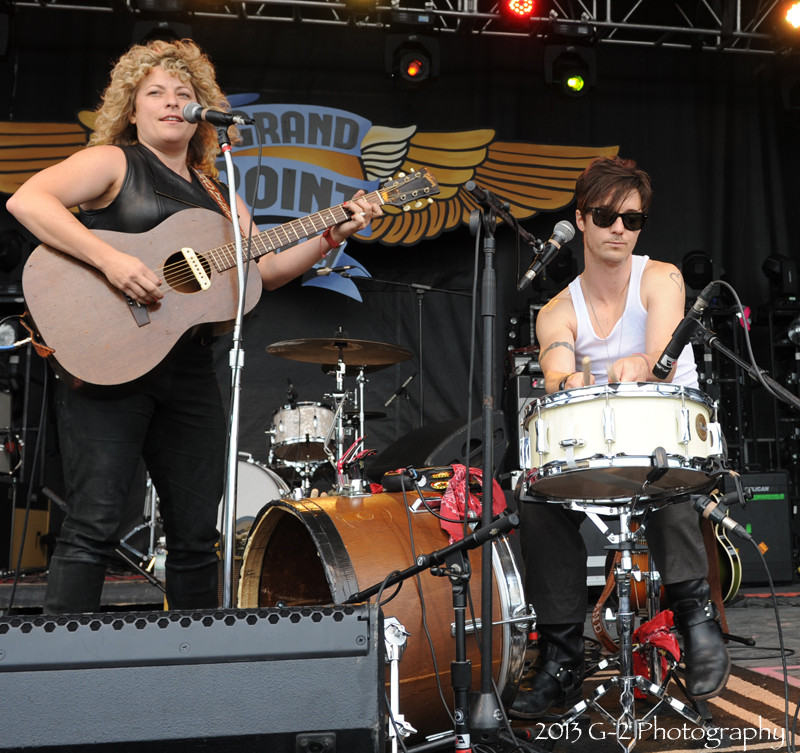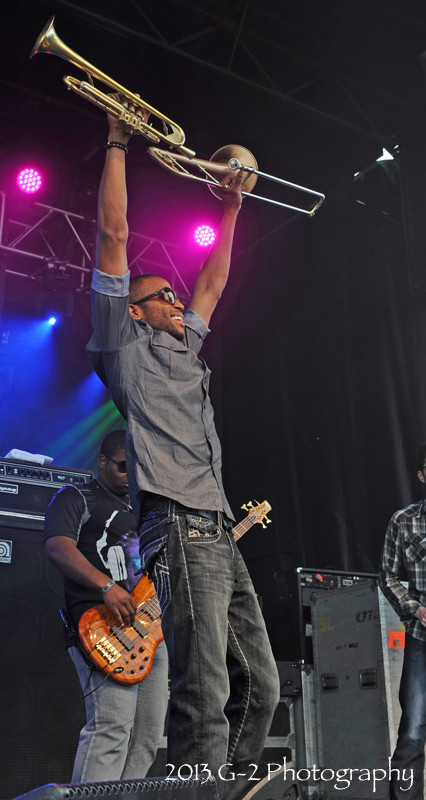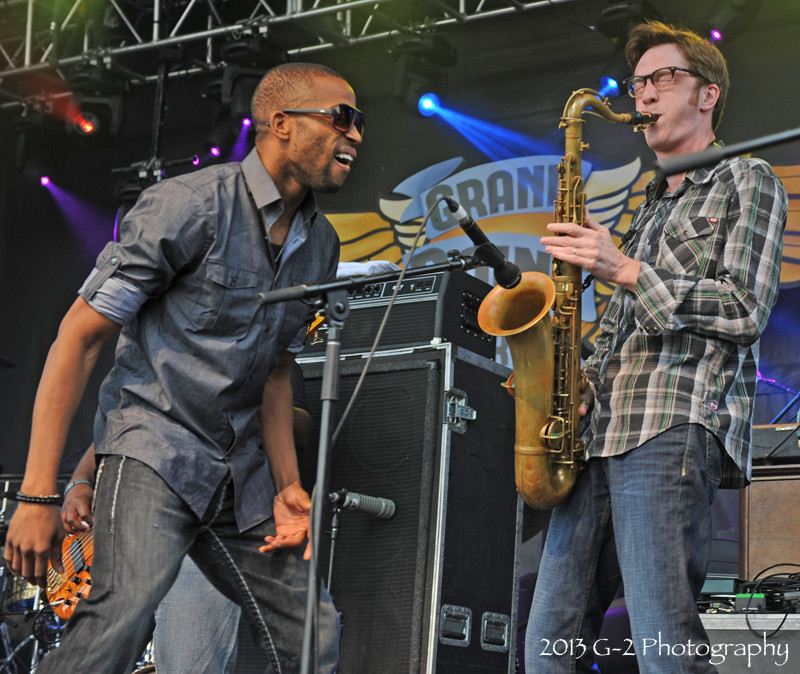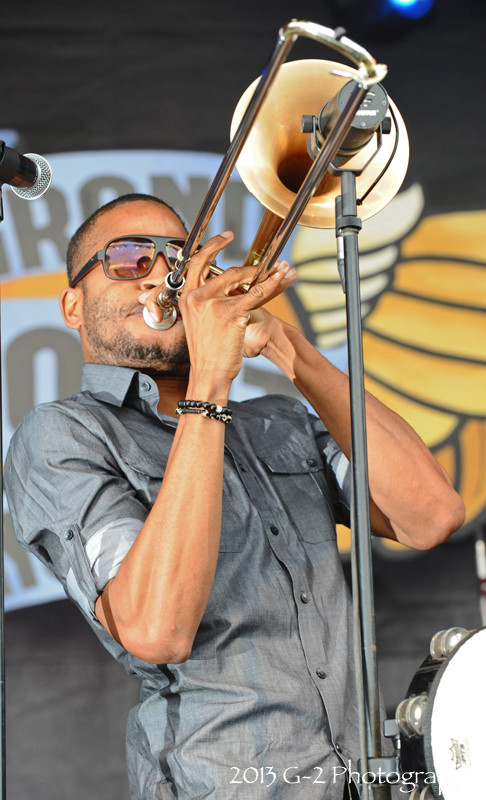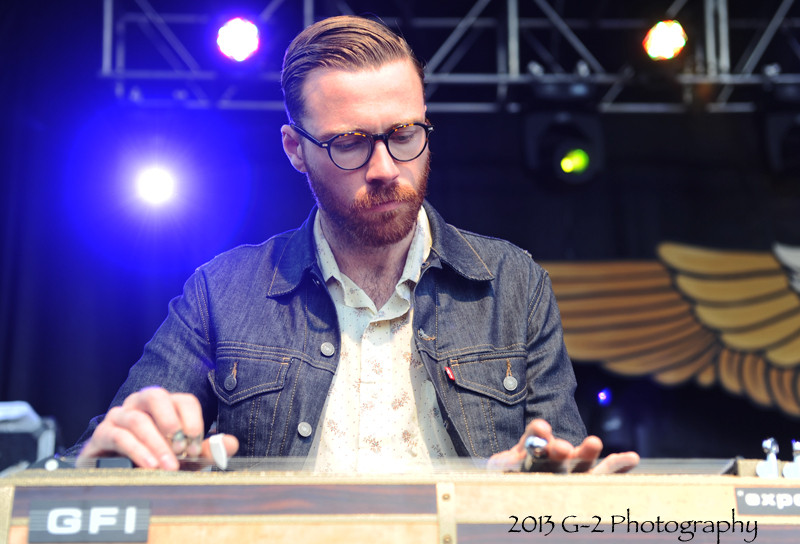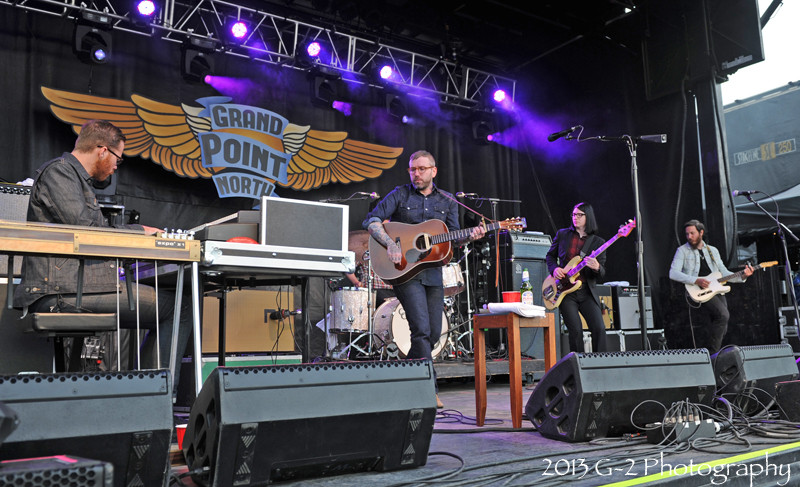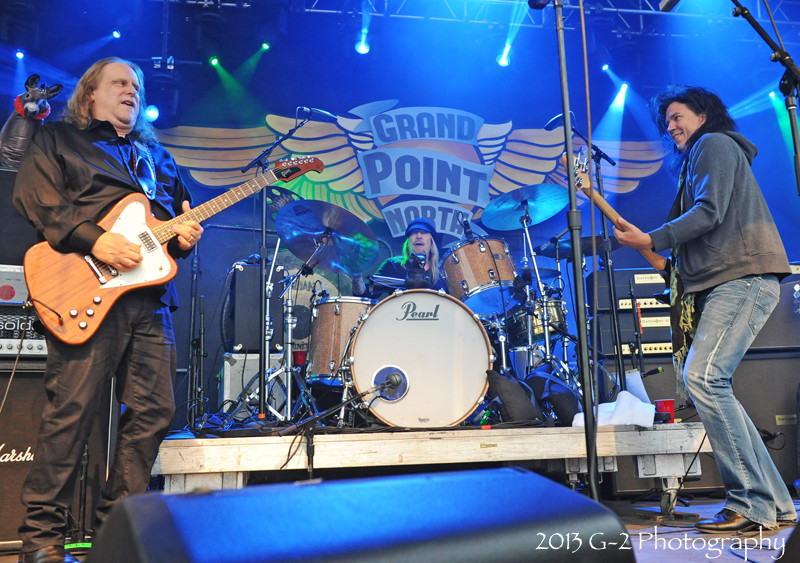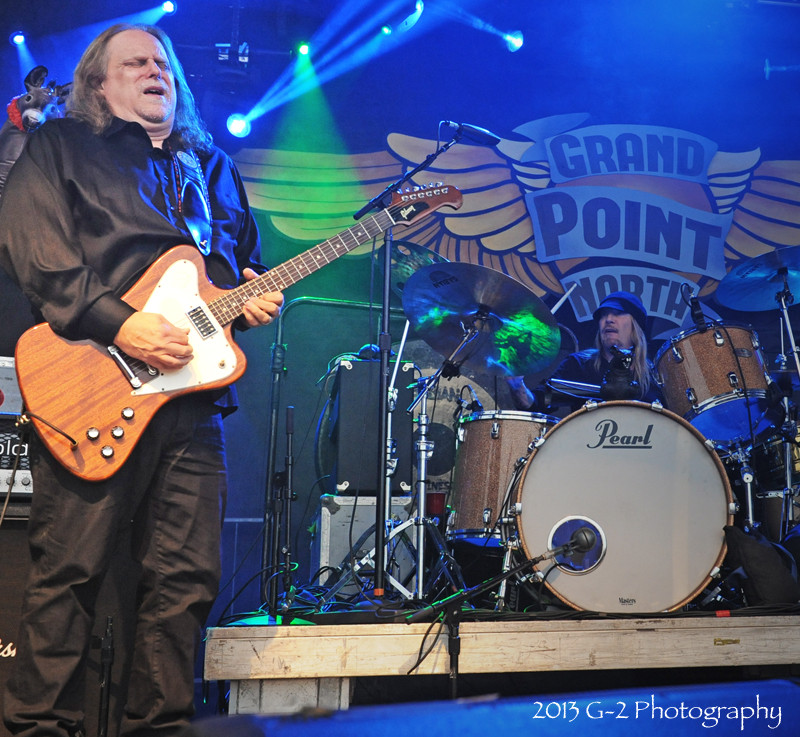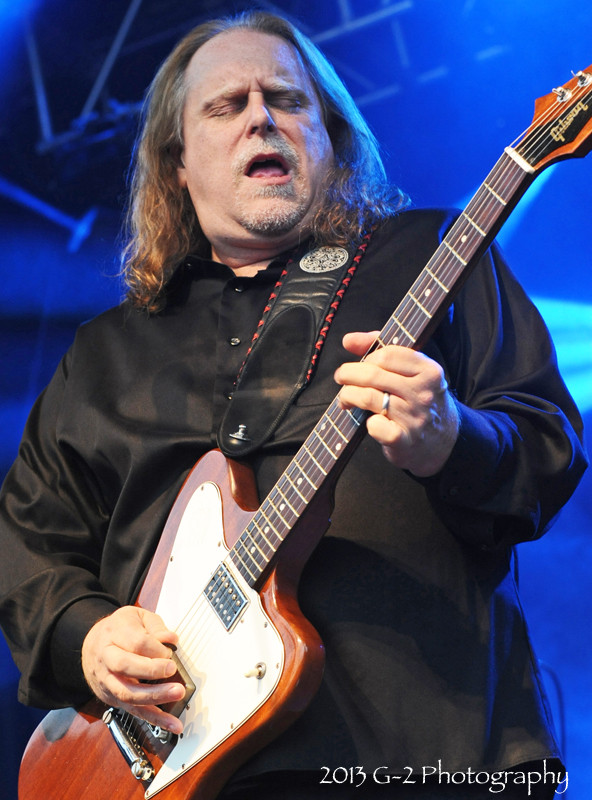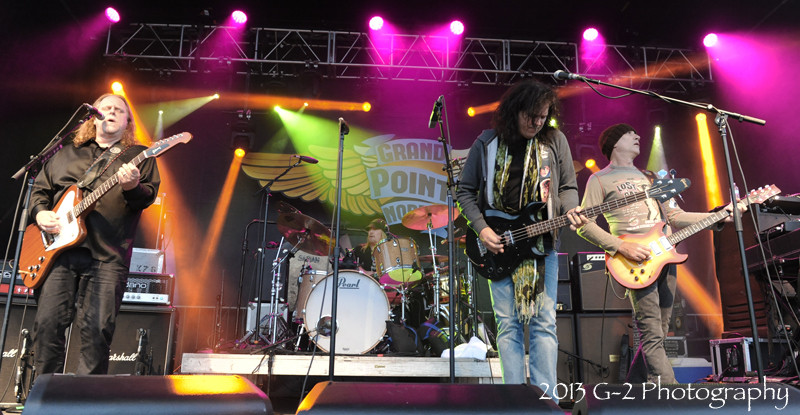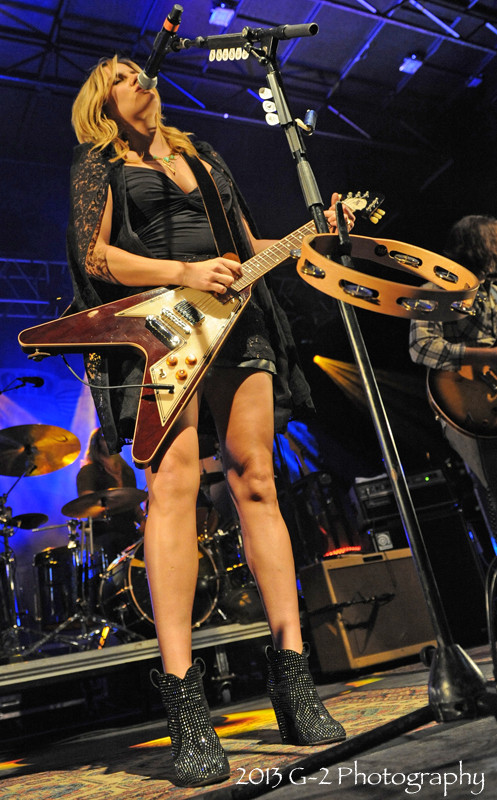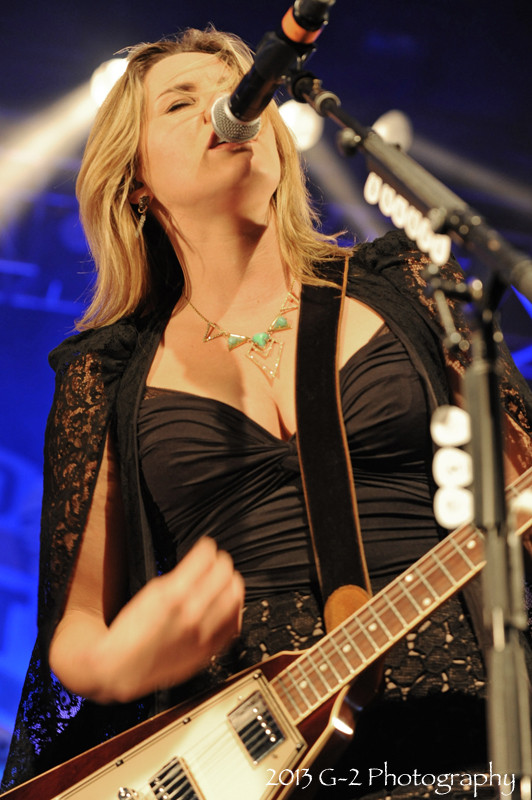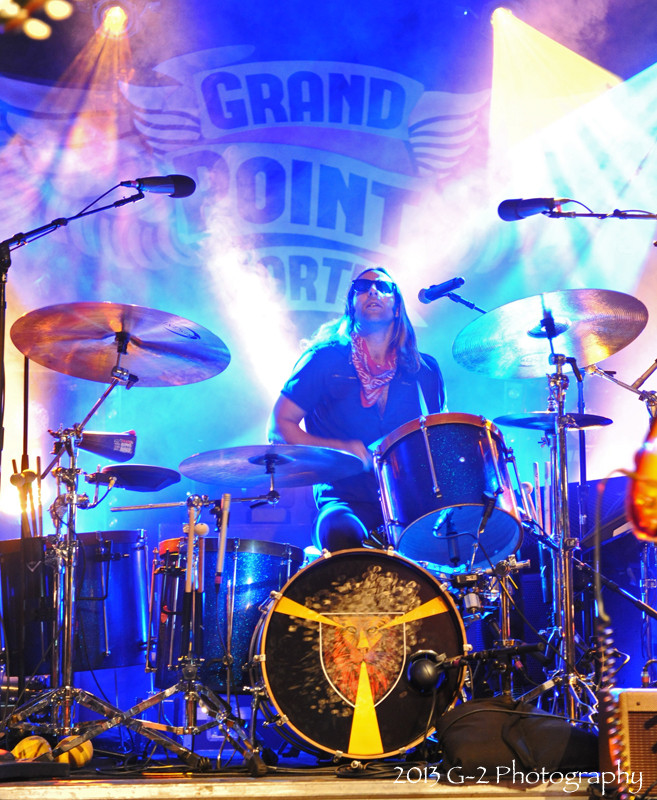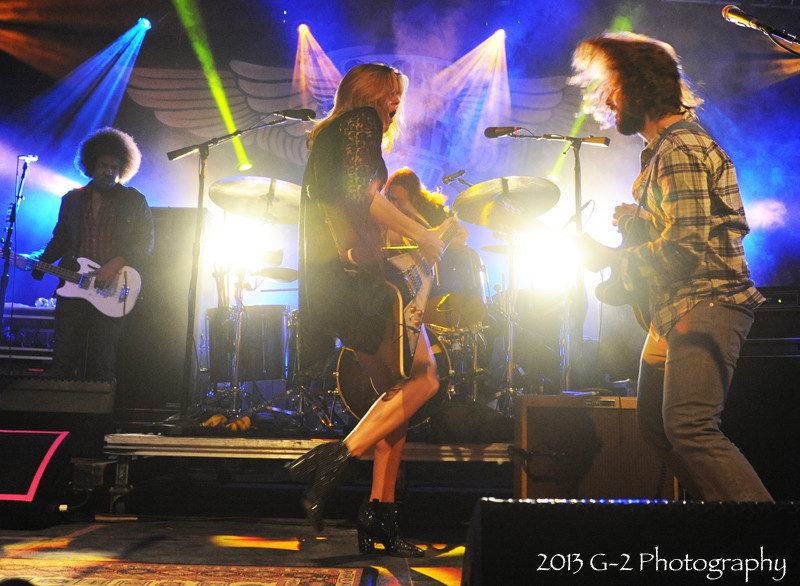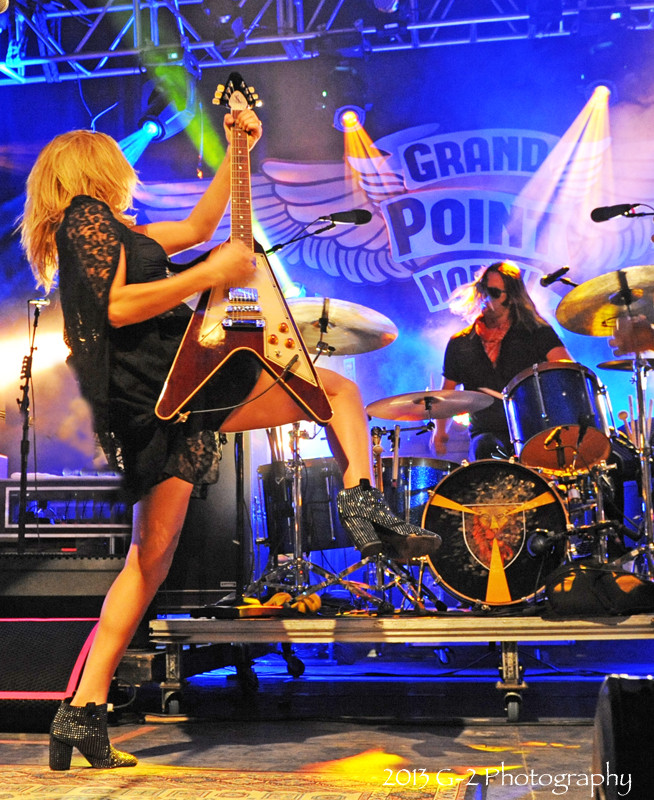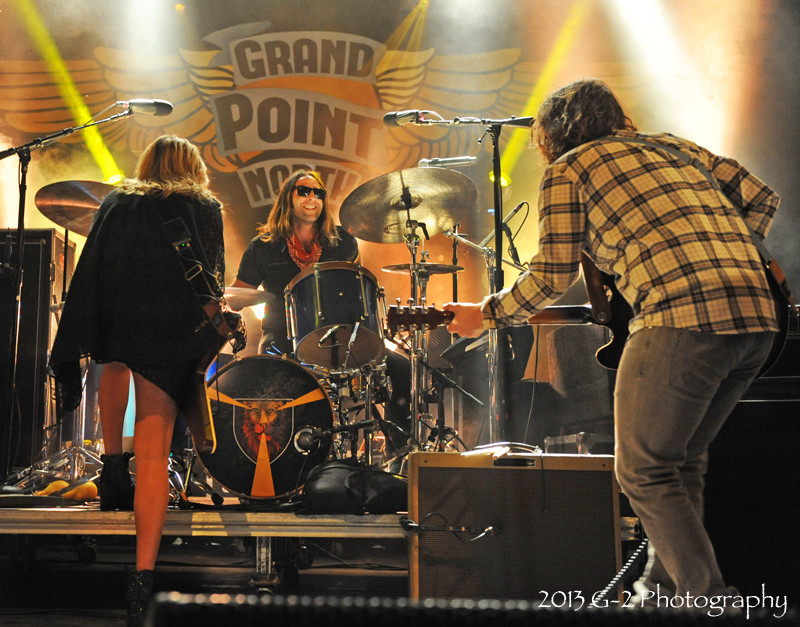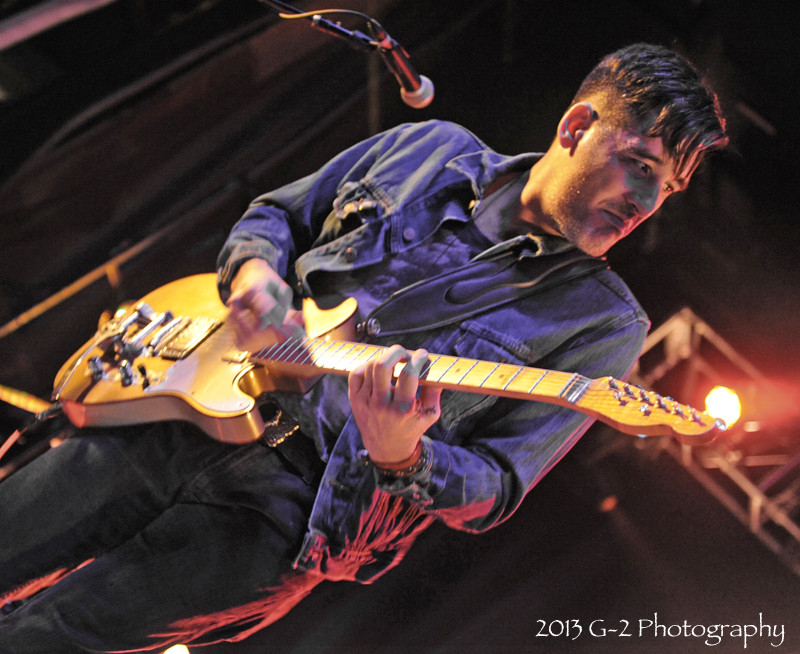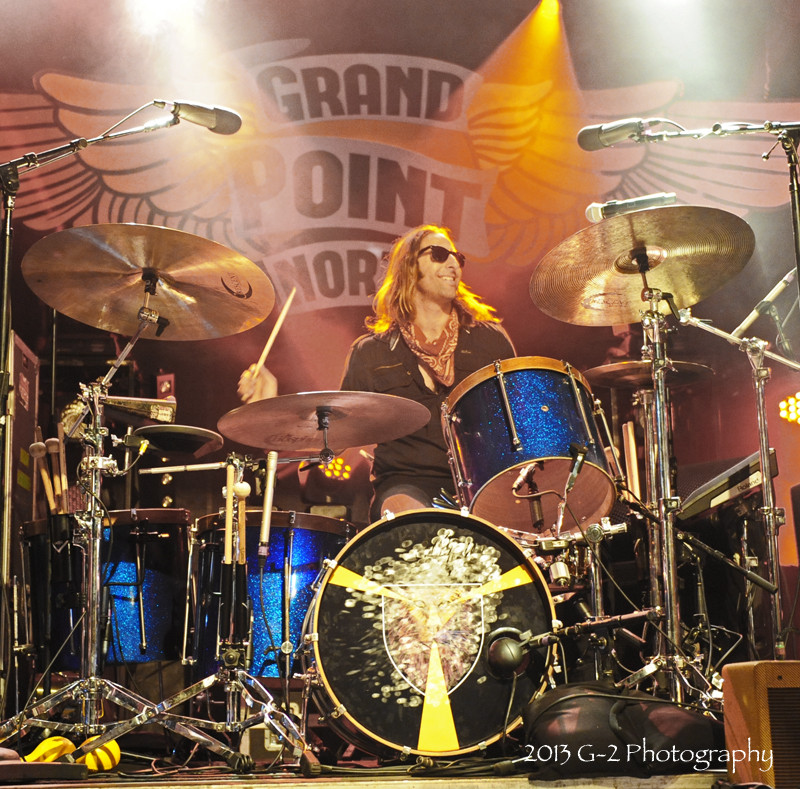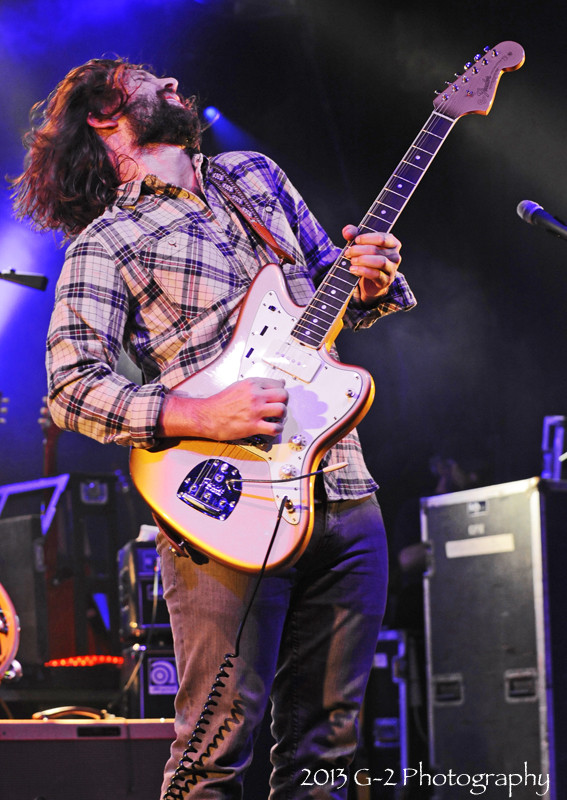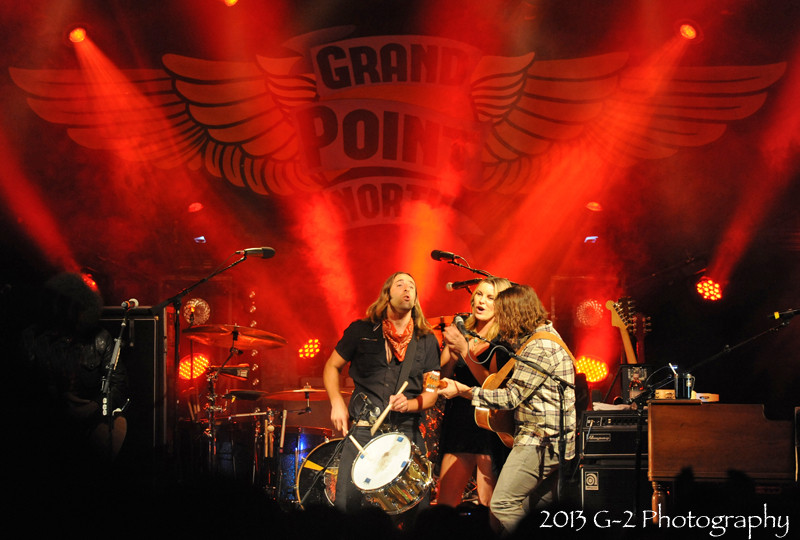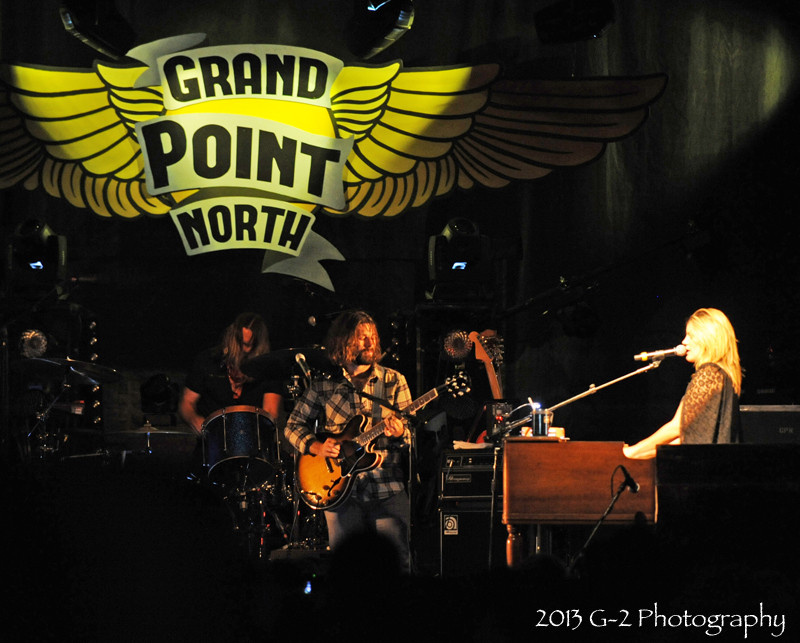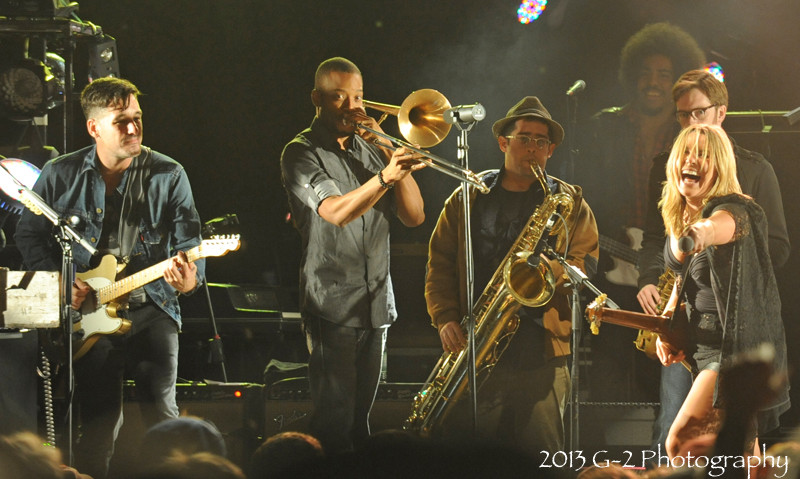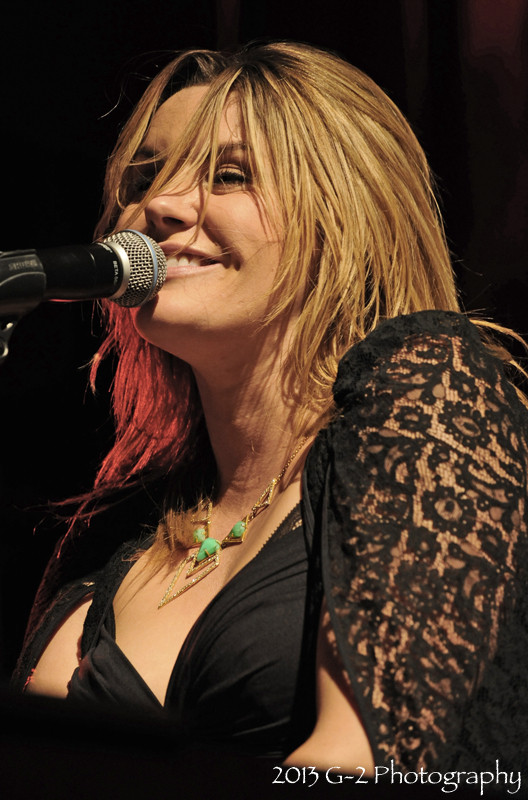 Tournet' better known as the Nocturnals' lead guitar slinger' made a comment at one point that later he would be doing the flashy lead-guitar thing' but at the moment' he just wanted to play some love songs. And according to the songs they played' whatever love the guy's had in his life has been pleasant and polite with maybe a whiff of yearning. Over the course of his two sets with the Nocturnals' it would be difficult to see Ver La Luz as little more than a reaction to the over-the-top' glam-country' blues-rock spectacle that pays his bills. To put it mildly' he looked and sounded conflicted.
As for the Felices? Frankly' it's hard to imagine they give a shit. They're everything that Tournet is not' the polar opposite of Grace's hair-flipping' head-banging' every-movement-is-calculated road show. Hell' I think they were still wearing the same clothes they had on when I saw them for the first time back in 2008. Ian Felice' all skin and bones and creaky depths' is certainly still playing the same guitar. The only difference is he's worn more finish off where the pick guard should be. He's Neil Young to Tournet's Eddie Van Halen. Or maybe that guy from Kings of Leon?
As the sun set' a funk band hit the stage. A seasoned' stinky rhythm section laid down a groove. Butts started moving. A keyboard player sporting an Al Kooper haircut and dark shades worked his organ' warmed up the band' and then walked up to the mic to introduce the Screaming Eagle of Soul' Mr. Charles Bradley.
Bradley' who has found success in his '60s after a hard life' hit the stage wearing a purple jumpsuit with silver belt buckle and silver spangles on the chest. For the next hour' he led his band through a set of revivalist soul somewhere between classic James Brown and Otis Redding. He was a master of sexy grunts and eccentric flourishes' including dance moves that mixed a little breakdancing with hip shaking and suggestive finger licking. There were outfit changes' too. And at least one dramatic split that had the crowd screaming for more.
After the sweaty pleading of Bradley's soul review' the crowd looked worked over. Ridden hard and put away wet. More than a little drunk. And that's when a recording chimed forth from the sound system. It was a dramatic announcement that the performance was about to begin -- and it sounded more than a little like the beginning of "Fight Test" from the Flaming Lips album Yoshimi Battles the Pink Robots. Weird? Yeah.
Finally' they were on. Grace Potter & the Nocturnals. Big light show. A big' bleached' perfectly white smile. Legs up to here. And some sort of drapy' post-Stevie Nicks outfit. Lots of vintage electric guitars. And an opening number that sounded like an announcement that the band is in love with the type of commercial arena-rock country that comes out of Nashville.
Within minutes' my friends' who had never heard of most of the bands' but raved about the Felice Brothers and Charles Bradley' turned around and said' "Do you mind if we get out of here?"

Later' over beers' they were bewildered.
What on Earth was that?
And I can't blame them. With a few minor exceptions' all of the talent on Saturday felt sincere' honest' like they were working' doing their thing. But as soon as Grace and the Nocturnals graced the stage' some sort of switch flipped. Everything felt contrived. The band's movements looked choreographed. Grace came across as someone whose every motion was made to be flattering in the light' to the cameras' to the crowd. She may be the most self-consciously vain performer I've ever seen.
But is that a bad thing? Isn't that what Beyonce would do? Or Madonna? What about Barry Manilow or Barbra Streisand?

Grace is' at this point' an entertainer. And that's not to say that she isn't a musician. She sure as hell can sing' and there's no denying her talent. But there's a level of artifice that can be a bit grating to' well' music fans.
Sunday followed Saturday's template: The first few bands were local. Paper Castles had a shambolic charm and pop hooks that felt sometimes like they were written by someone who had gone to summer camp with the kid from Moonrise Kingdom.

Natalie Prass' who featured Nocturnals' Benny Yurco in her band -- the two are dating -- was a surprise and a delight' rocking poly-stylistic dance music that sounded like Feist and tUnE-yArDs sitting in with Prince.
Rough Francis played what was easily the most ferocious set of the weekend' a razor-sharp blast of punk that bridged the gap between Bo Diddley and the Stooges with a plank of Black Sabbath. Some of the oldsters sitting in their lawn chairs looked a bit frightened.

Shovels & Rope' from Charleston' came out of nowhere with a spare duo set in which the husband-wife combo switched off between singing lead' playing guitar' and bashing a drum set. They were sublime' often haunting' down-home' and utterly addictive.
Next came Trombone Shorty & Orleans Avenue' who played Burlington's Discover Jazz Festival in 2012. A bit of an outlier in the day's line-up' Shorty and his band play a relentlessly upbeat fusion of New Orleans styles' from second line to funk to rock and everything in between.

City and Colour' from Canada' plays literate' open-hearted songs arranged around the voice and writing of Dallas Green. The band's sound filled the wide-open space of the waterfront and the lake in a calm and peaceful way that certain sensitive rock can do. At least one local songwriter shook his head and declared that the songs were "damn good."
related articles
Shows: Grand Point North 2014
Shows: Gov't Mule
Shows: Gov't Mule + Soulive
Features: Listen: Grace Potter & the Nocturnals Talk Grand Point North Festival
Shows: The Peach Music Festival
More on:
Grace Potter and the Nocturnals
,
Gov't Mule
,
Trombone Shorty
,
Charles Bradley and His Extraordinaires
,
Paper Castles
,
Natalie Prass
,
Rough Francis
,
Alpenglow
,
The Dupont Brothers
,
Joshua Panda
,
Kat Wright
,
Belle Pines
,
Brett Hughes
,
City and Colour
,
Shovels and Rope
,
Scott Tournet and Ver La Luz