Features
Solid Sound 2013
by Matt Bushlow
|
photography by Matt Bushlow
June 30, 2013
page 2 of 2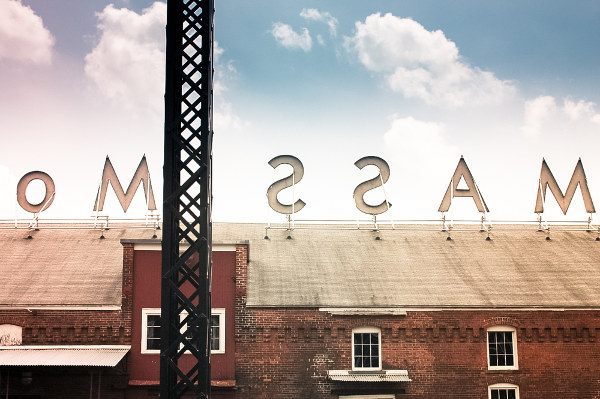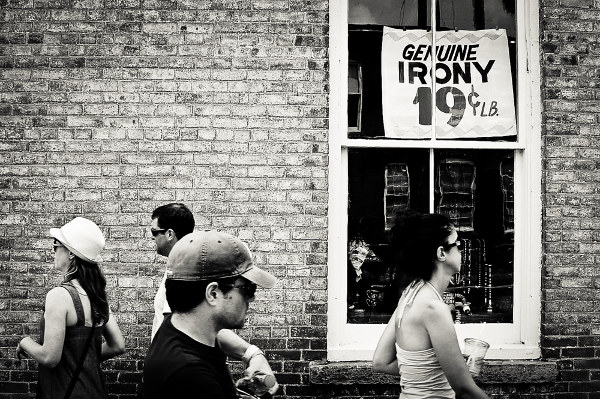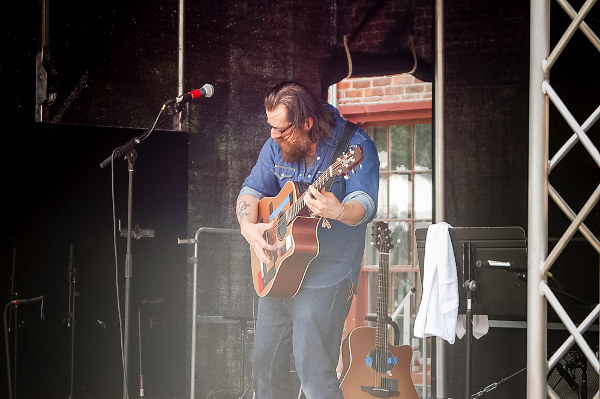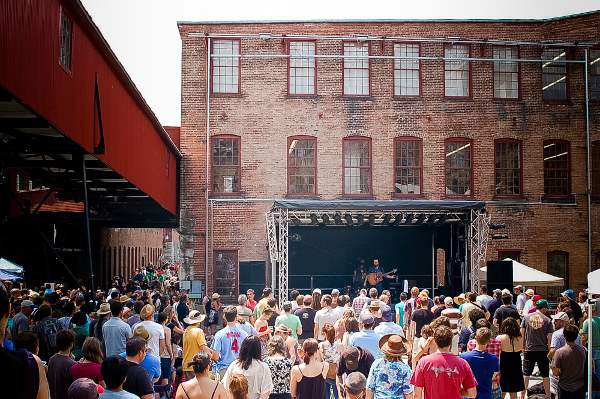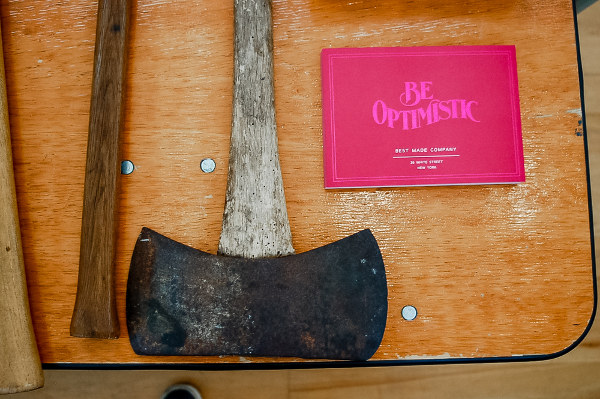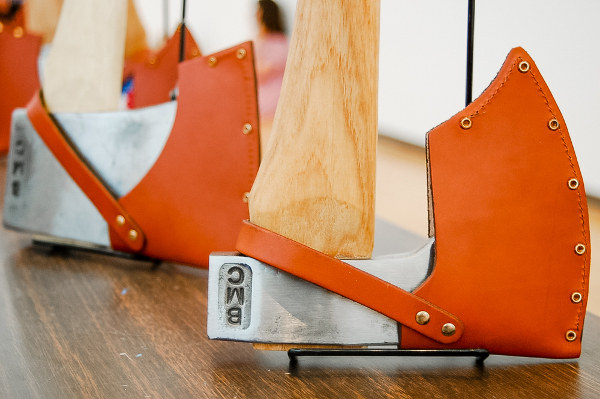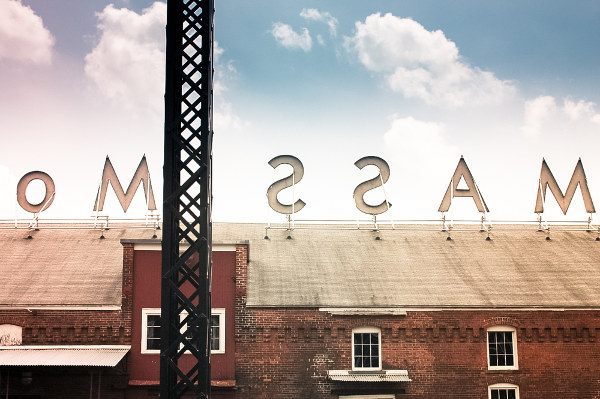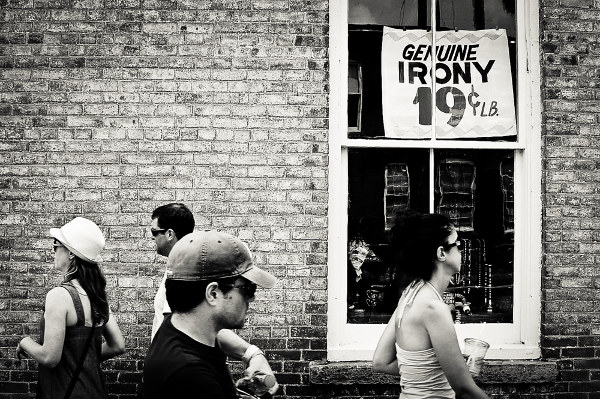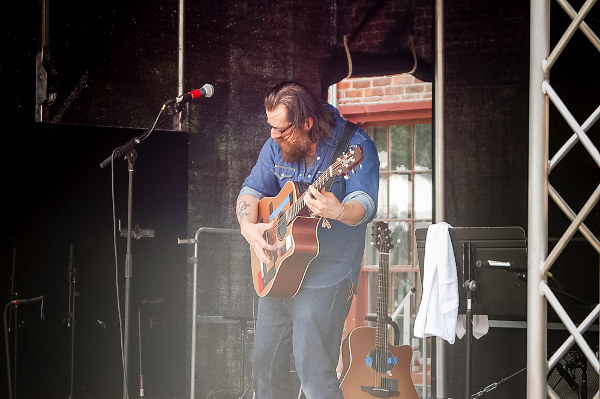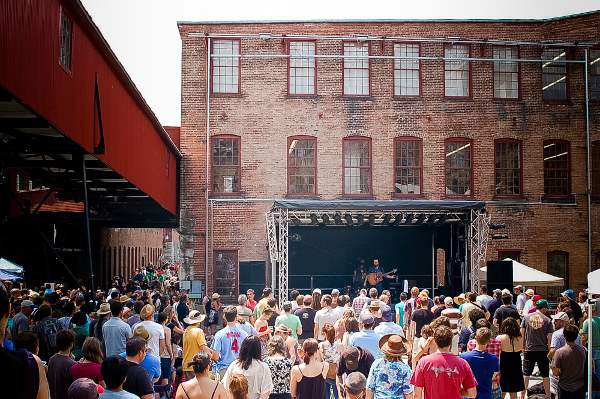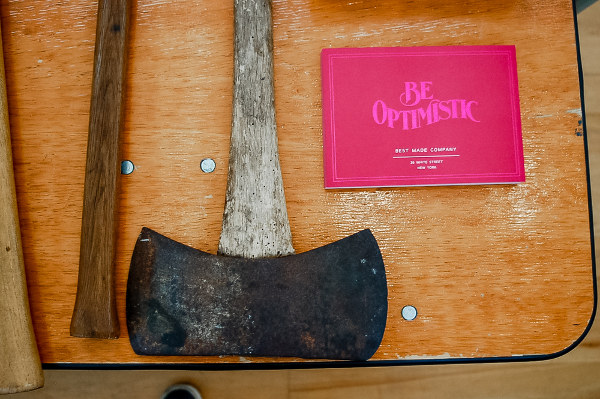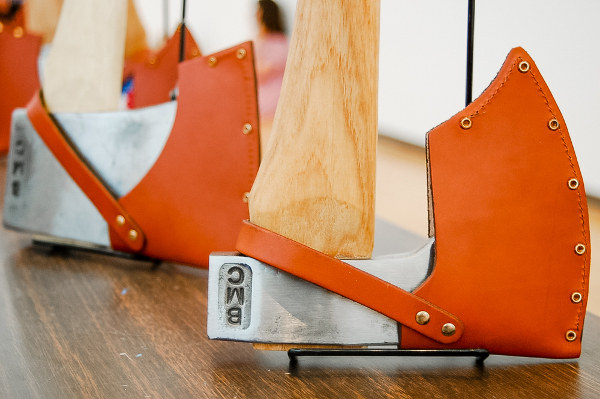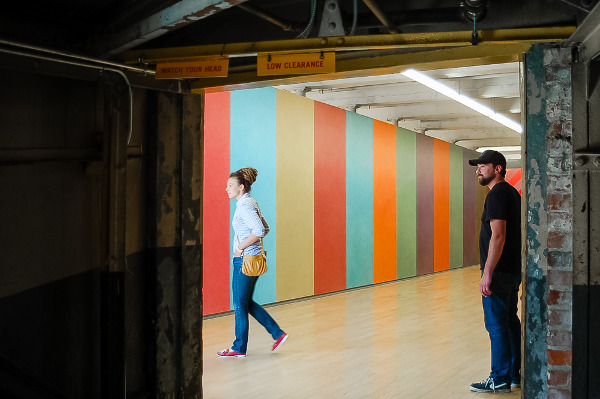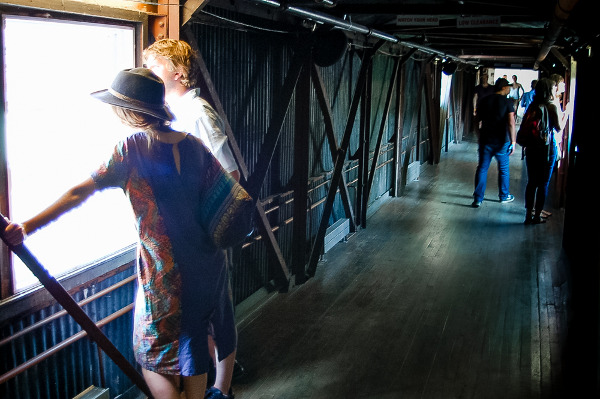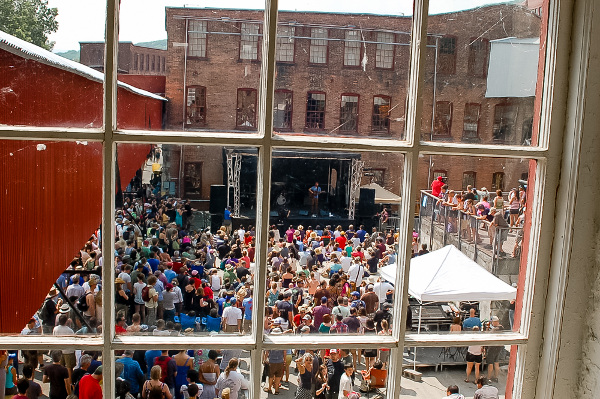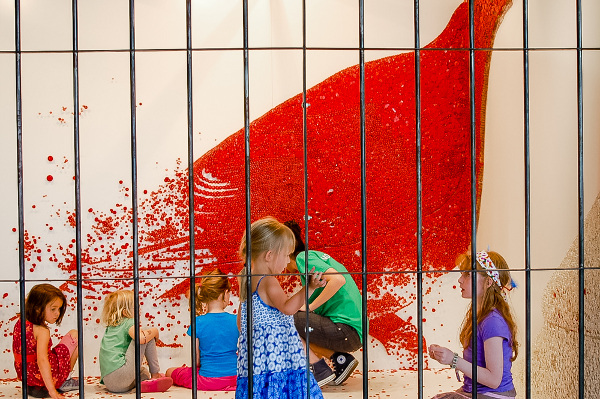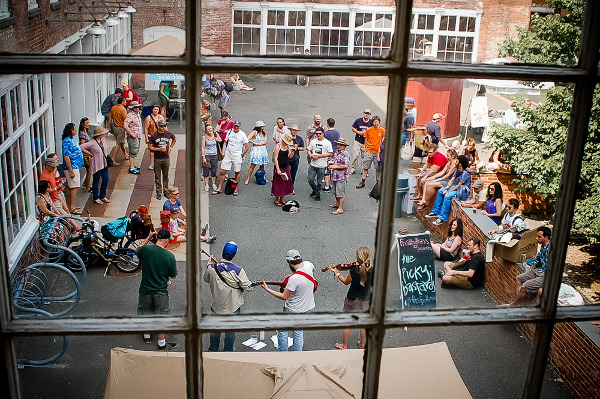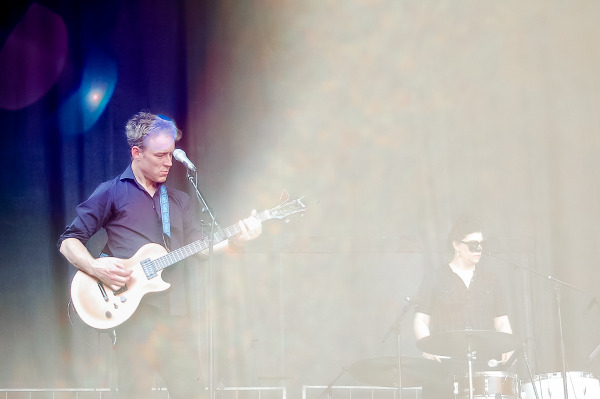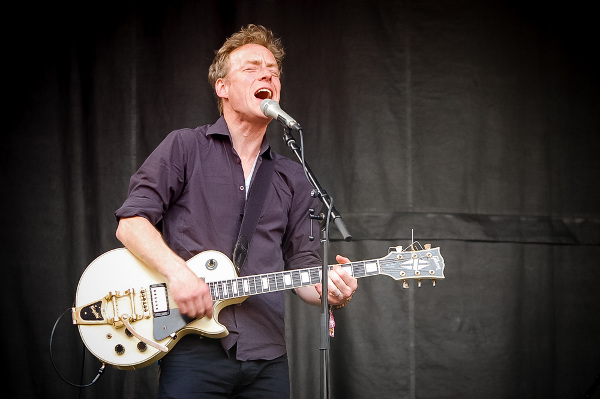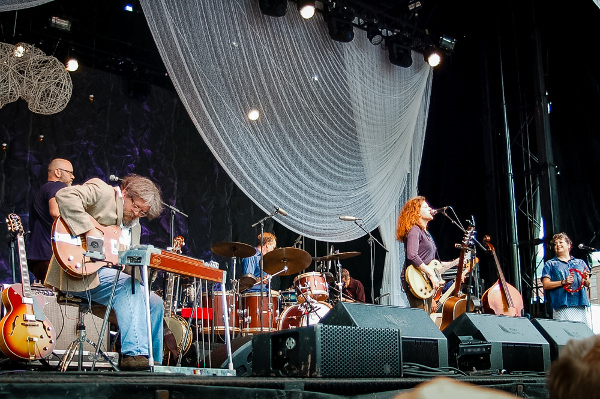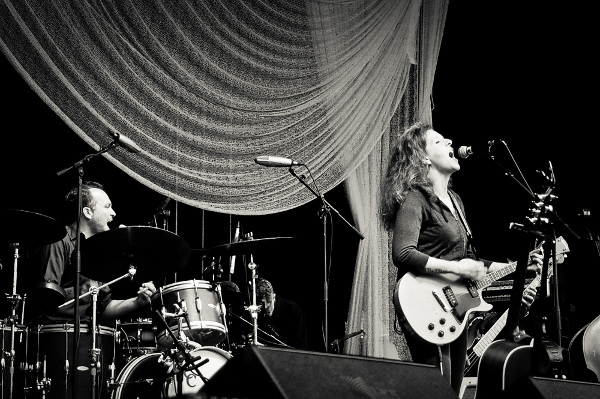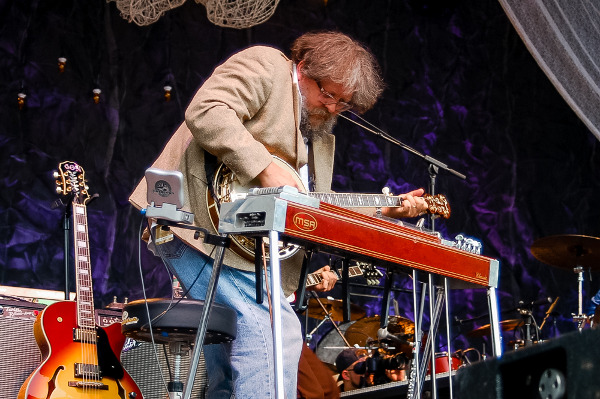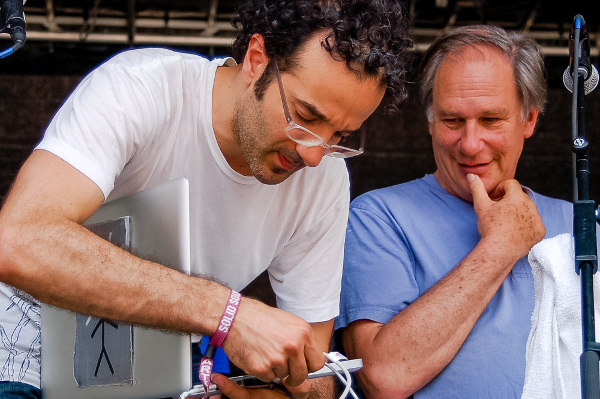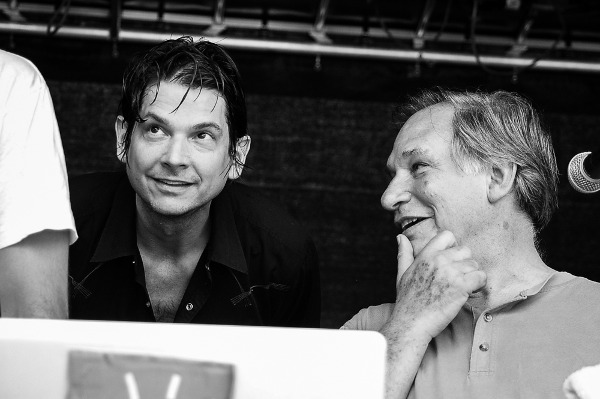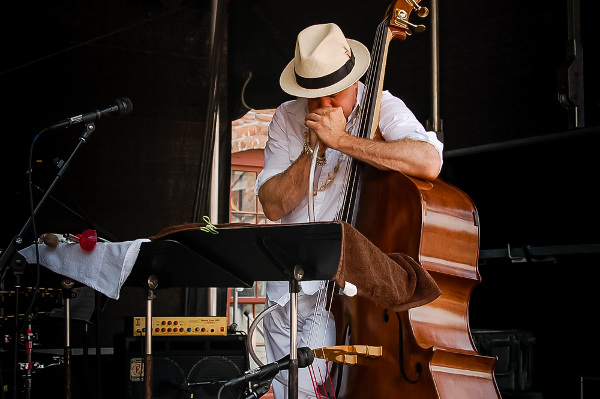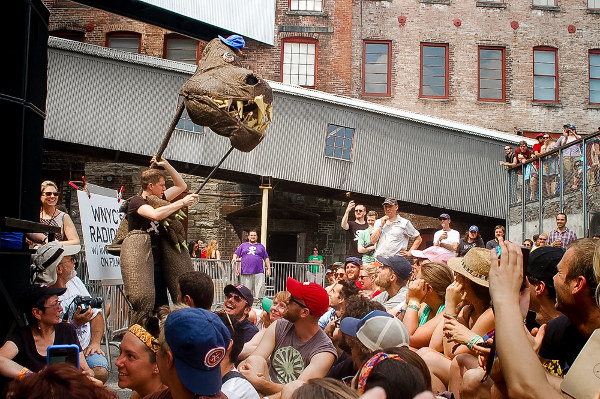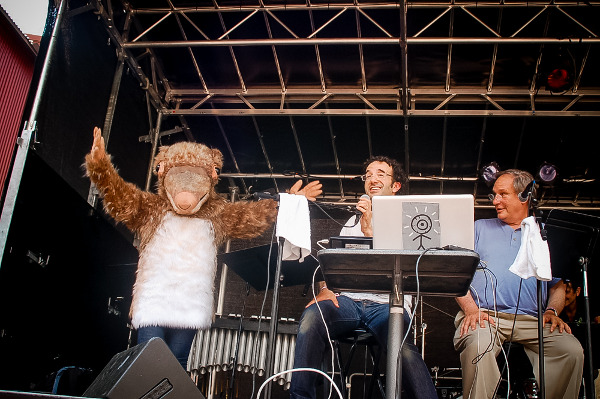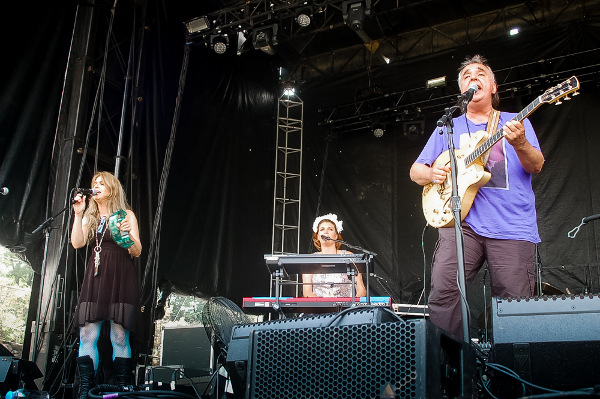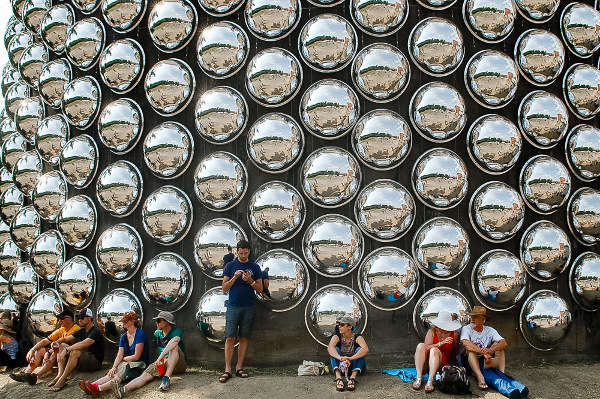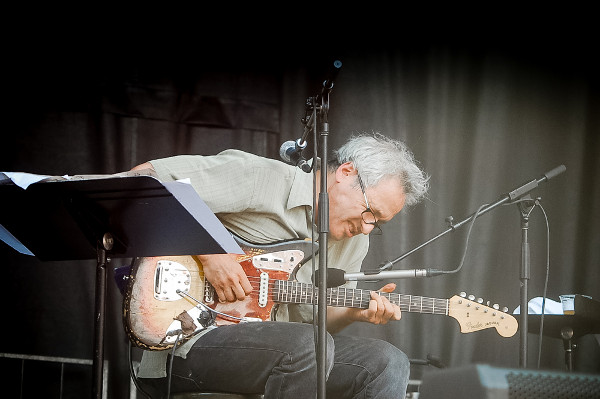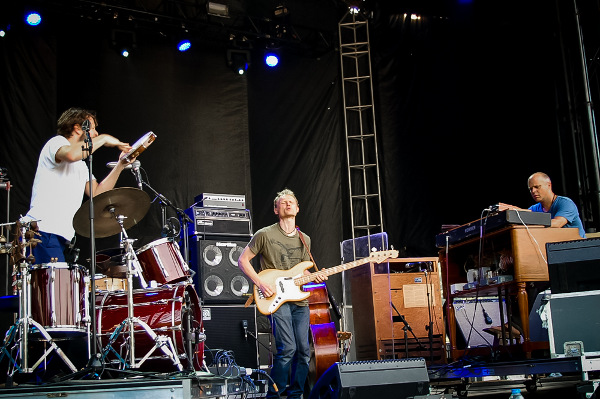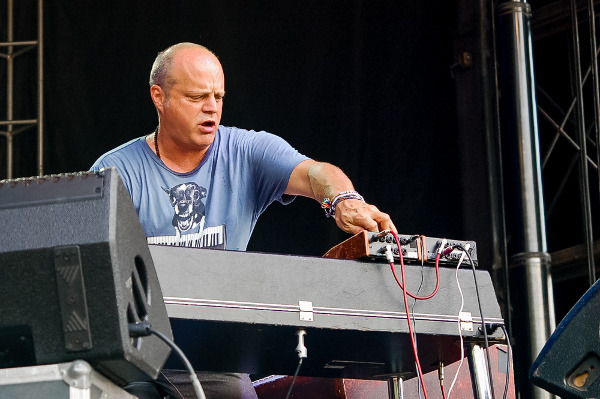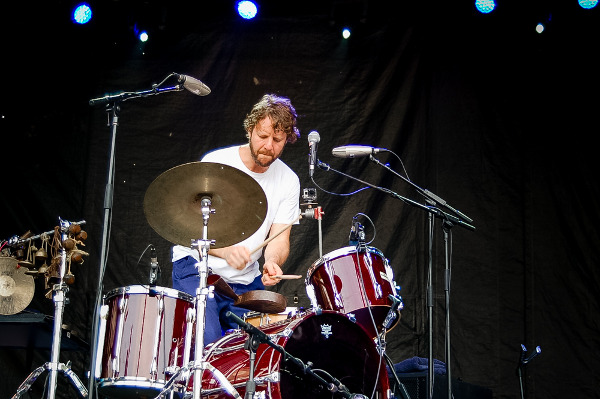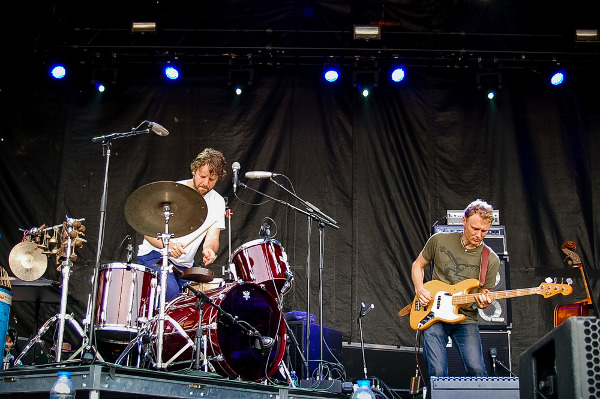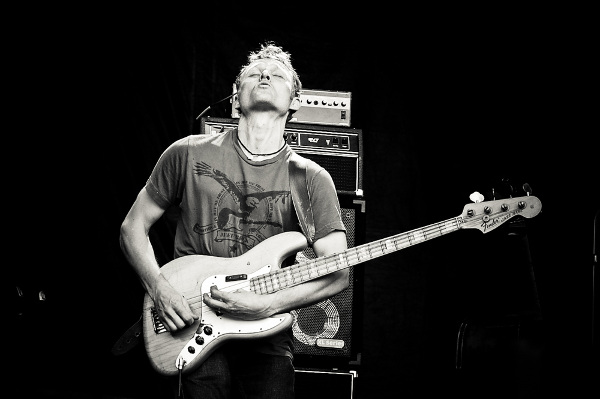 For fans of Radiolab' it was exactly as you'd expect: the hosts were funny and charming' the stories were extraordinary and smart' and there were plenty of good laughs along with all the wonky science. It was a high point of the weekend.

Soon after the radio exploration of our planet's history' Brazillian psych-pop pioneers of the 1960s' Os Mutantes' played an expansive and optimistic set over in Joe's Field' where Wilco performed the previous two evenings. Facing a wide-open field of grass and fans on a perfect summer's day' founder and band leader Sergio Dias led the most recent line-up of his group through a joyful and wild set tropicalia' pop' rock 'n' roll' and everything in between. It was easy to be reminded of younger musicians who Dias has influenced' from David Byrne to Beck' while sipping lemonade and digging Dias' weird inner world.
Over at Courtyard D' the second-largest stage of the weekend' Marc Ribot and David Hidalgo performed as Border Music. The pairing of Ribot -- known for his sideman work with Tom Waits and his downtown jazz history in New York City -- with Hidalgo' the voice and guitar behind Los Lobos' might sound odd on paper. But the moment Hidalgo's heavenly tenor soared through the PA and Ribot wrung a knotty' powerful solo out of his battered Fender Jaguar' it all made sense. Traditional Mexican songs and narratives about narcotraficantes rubbed shoulders with early rock 'n' roll and Greenwich Village folk as Ribot and Hidalgo traded lead vocals and solos. They showed how' yet again' this festival was a dream for fans of great guitar players. If you get a chance to see these guys play' just do it.
As Sunday afternoon turned into evening' the final set of the weekend belonged to Medeski' Martin & Wood. The veteran free-jazz-funk-boogaloo trio felt like an odd choice for Solid Sound' which is often arty and rock oriented. There's not much jazz or funk on the line-ups. But the rumor was that a bunch of people were going to sit in.
Indeed' after opening the show with their song "Sugarcraft'" drummer Billy Martin brought up David Hidalgo' who played hot Telecaster lines through a number that sounded right out of Buddy Holly's wheelhouse. Next' Hidalgo's brother-in-arms Marc Ribot took a seat with his Jaguar. Ribot and the guys from MMW go way back to the East Village jazz scene' so it wasn't a surprise that MMW took things in a spooky direction' improvising and building with Ribot until the guitarist' hunched over in his chair with his eyes closed' reached for the biggest' noisiest crescendo the band could muster. As the music settled' Hidalgo stepped onto the stage from the wings with a small' four-stringed instrument and plucked a simple counterpoint to all the madness that had just passed.

After Hidalgo and Ribot left the stage' Martin called up Nels Cline. And over the next half hour' Cline sounded like a kid in an audio candy shop. He boogaloo'd' skronked' bobbed and weaved' and proved himself to be the perfect electric guitar player for MMW. Much like his playing with Lage' he was able to explore and search in a way that he can't quite do with Wilco. Where that band is all about tight structure and expected movement' Nels Cline's improvisation with Medeski' Martin & Wood was open-ended and fertile' always growing' always moving forward.
It was the perfect end to a perfect weekend' where safe music and art could be found' but artists who pushed a little harder and found something unexpected were in plentiful supply.

Visit Solid Sound
related articles
Shows: Medeski Martin and Wood
Albums: Yo La Tengo - Fade
Features: Staff Picks: Top Photos of 2012
Shows: Medeski Martin and Wood with Nels Cline
Blog: Wilco's Solid Sound Festival Returns to Mass MoCA June 21-23' 2013
More on:
Wilco
,
Yo La Tengo
,
Border Music
,
Marc Ribot
,
David Hidalgo
,
Medeski Martin and Wood
,
Sean Rowe
,
Nels Cline
,
Low
,
Neko Case
,
Radiolab
,
Jad Abumrad
,
Robert Krulwich
,
Foxygen
,
Os Mutantes
,
Sam Amidon
,
Solid Sound