Features
Solid Sound 2013
by Matt Bushlow
|
photography by Matt Bushlow
June 30, 2013
page 1 of 2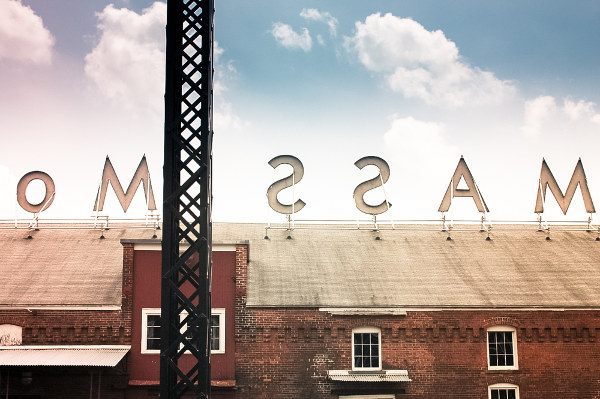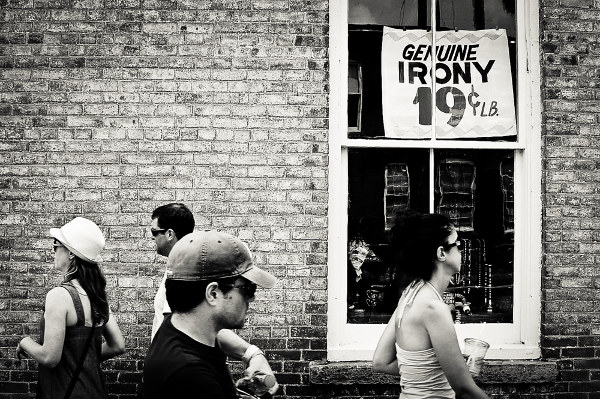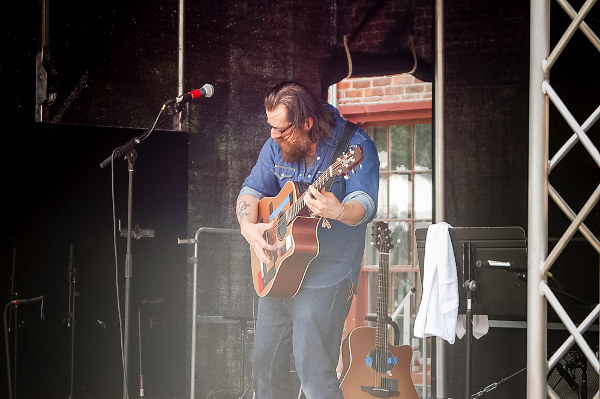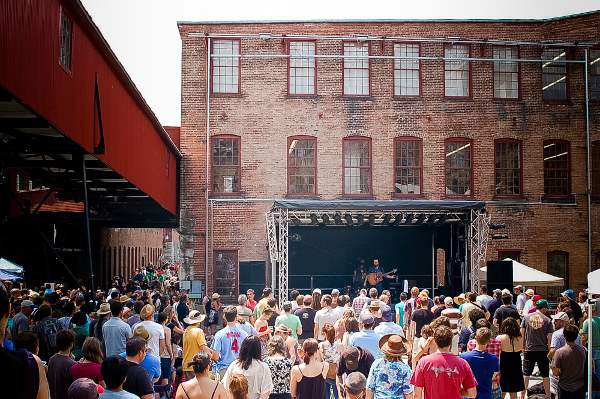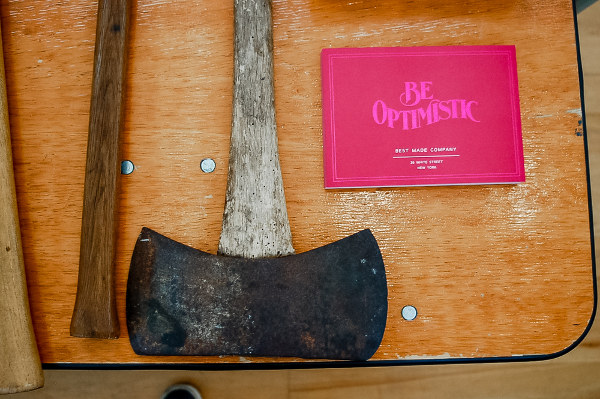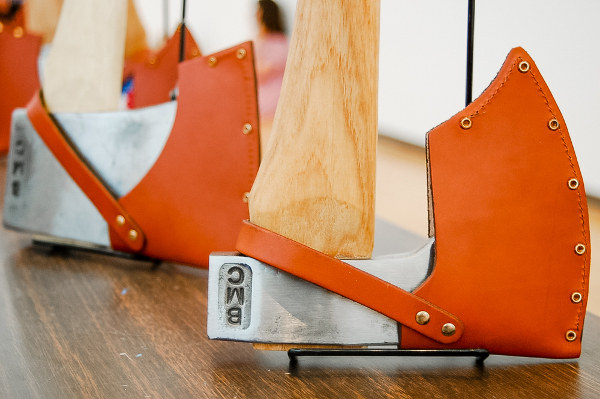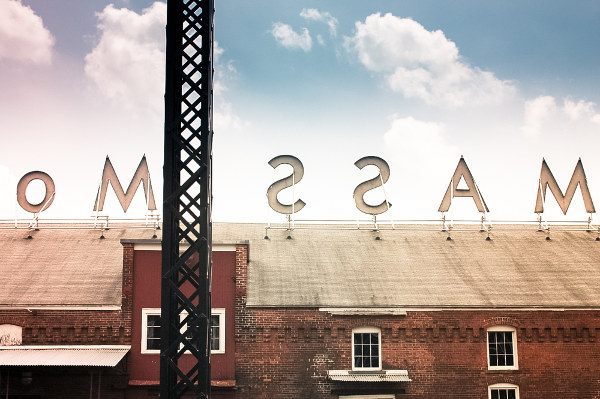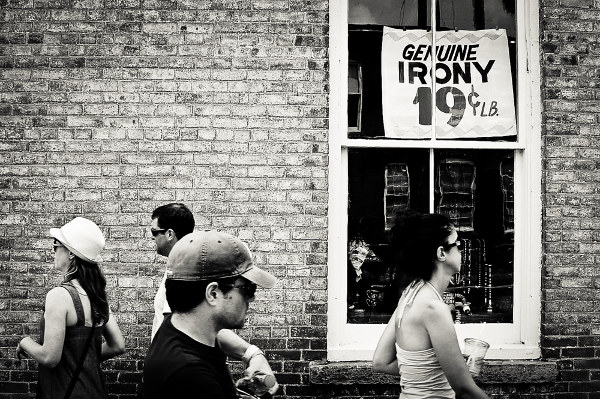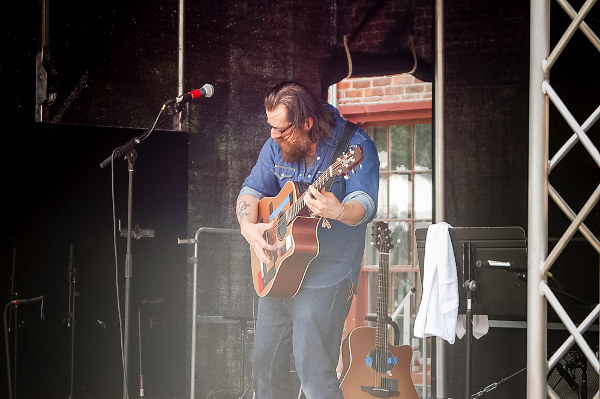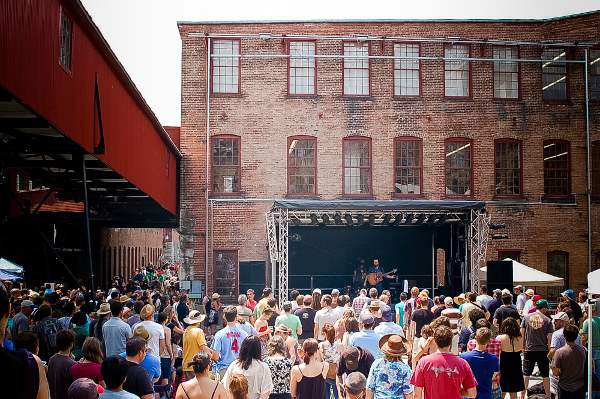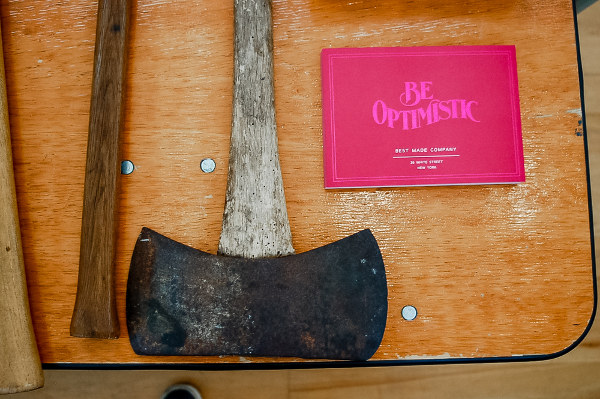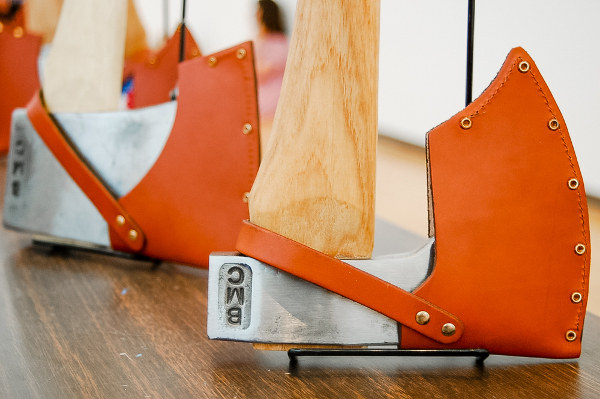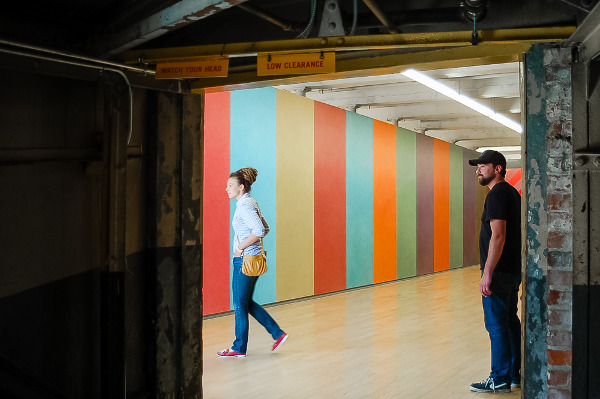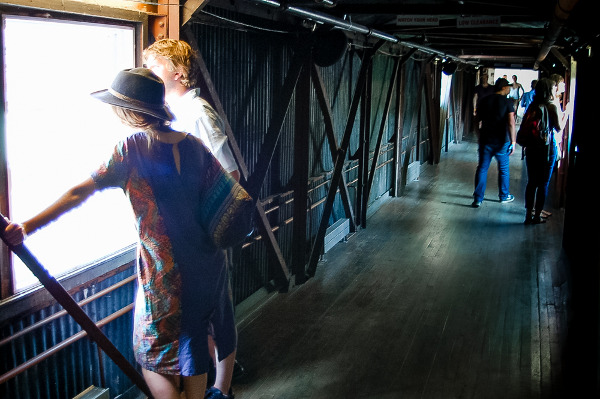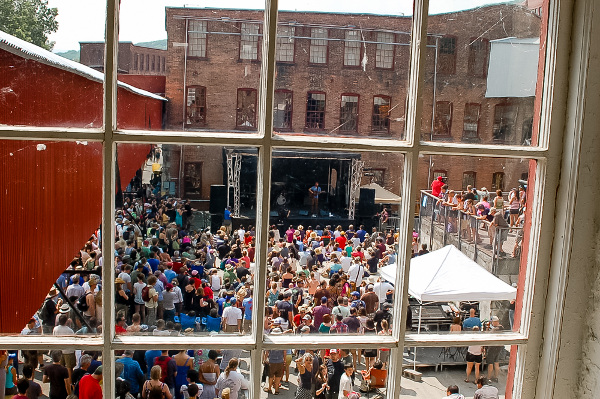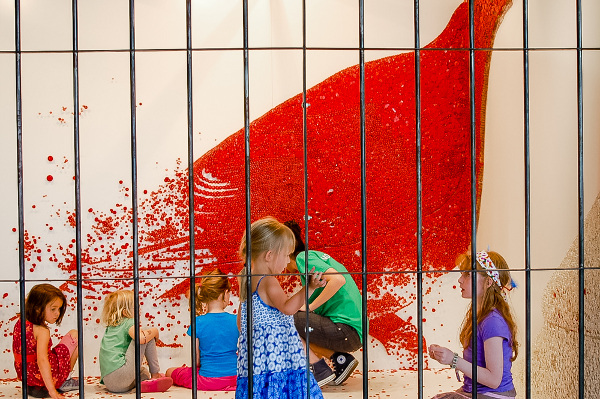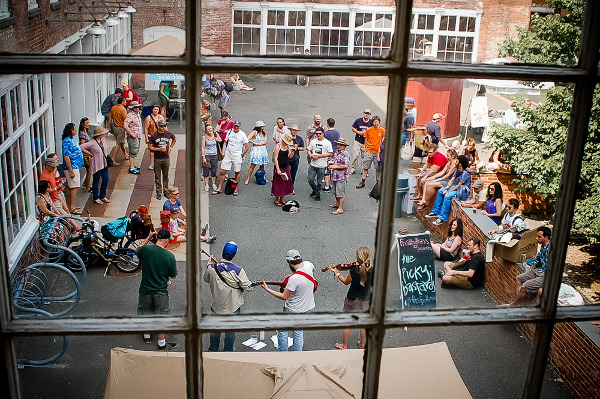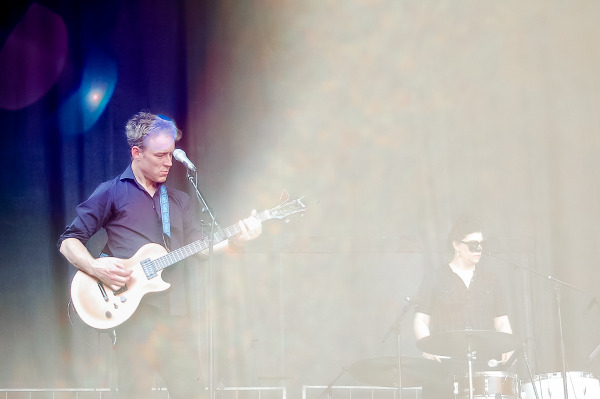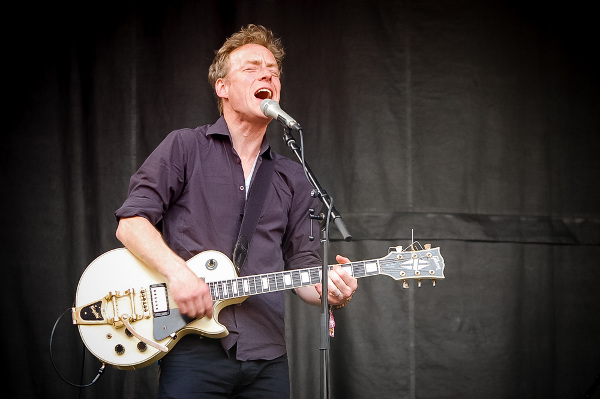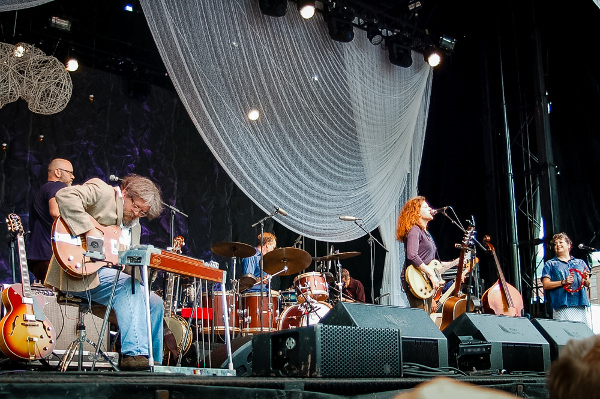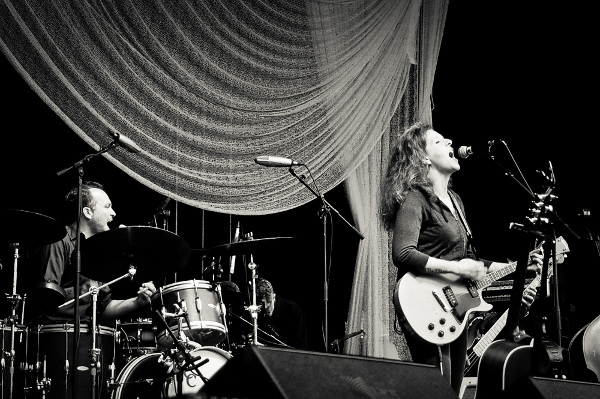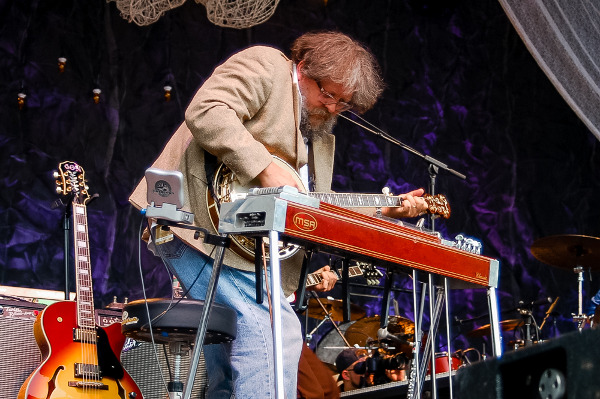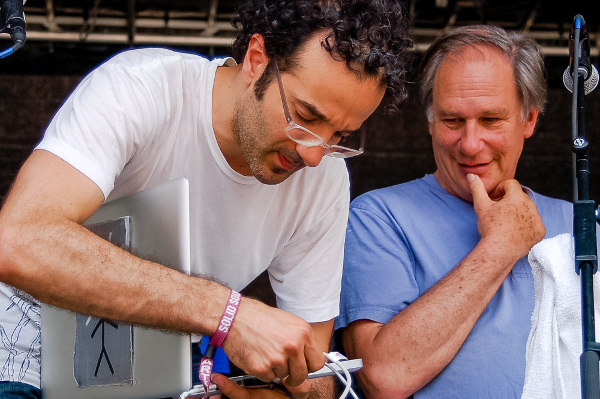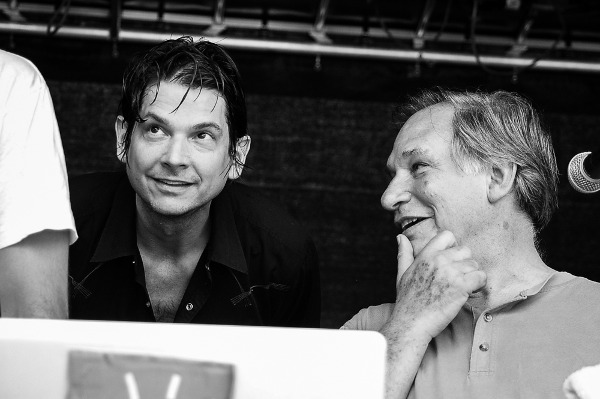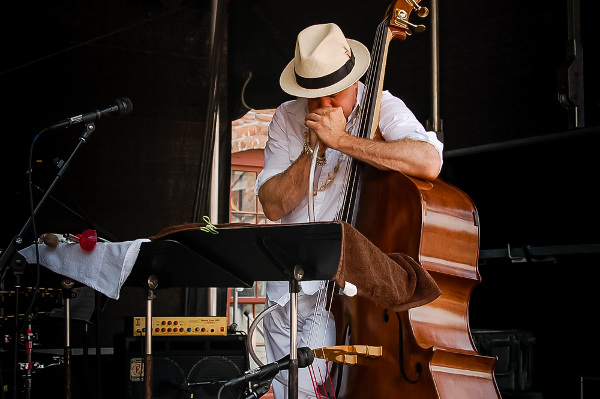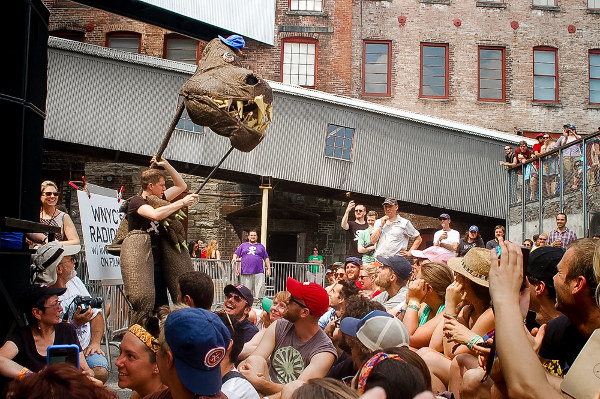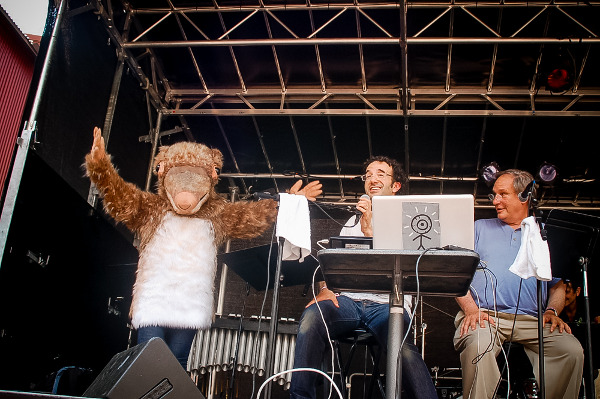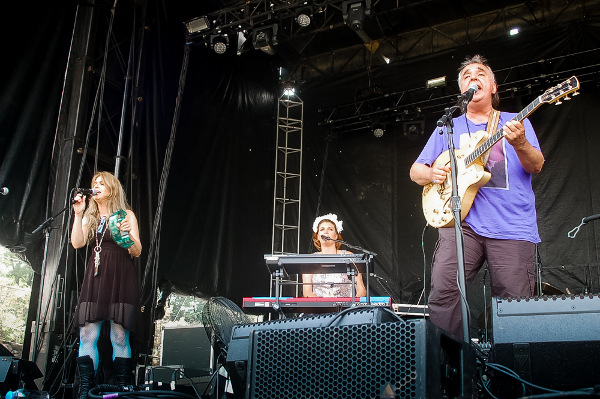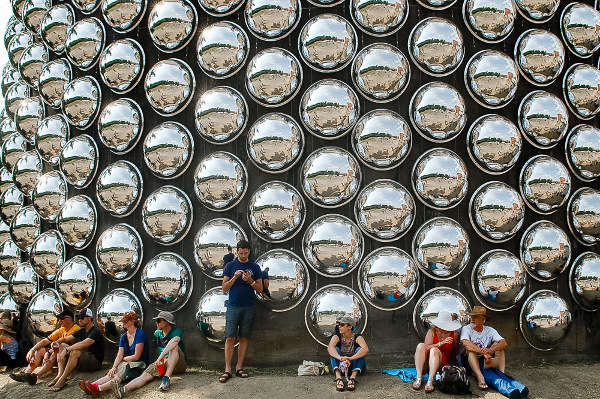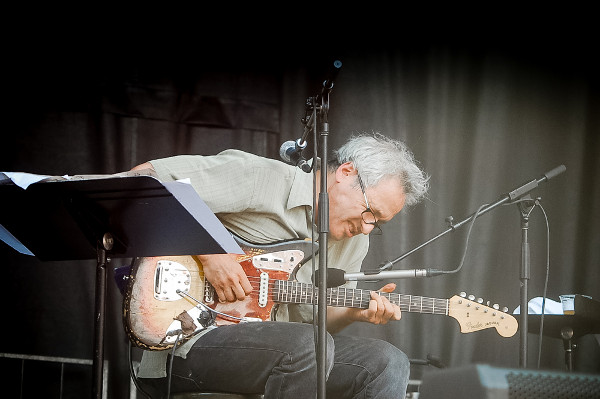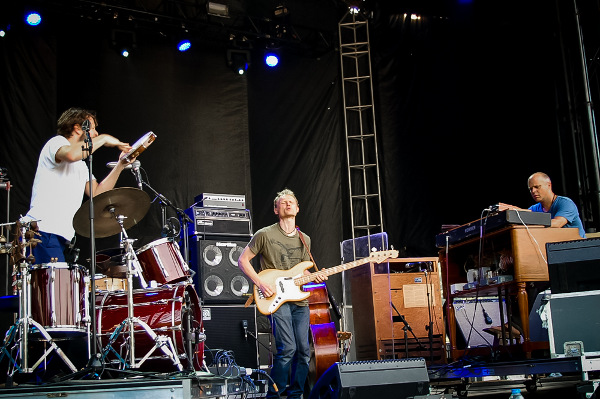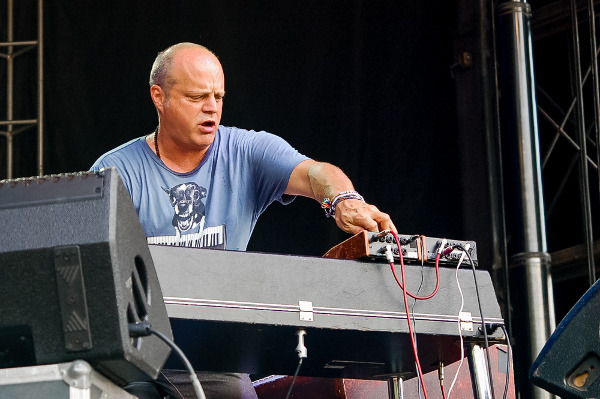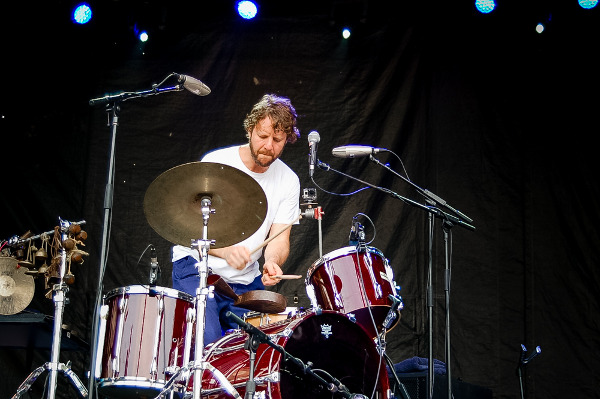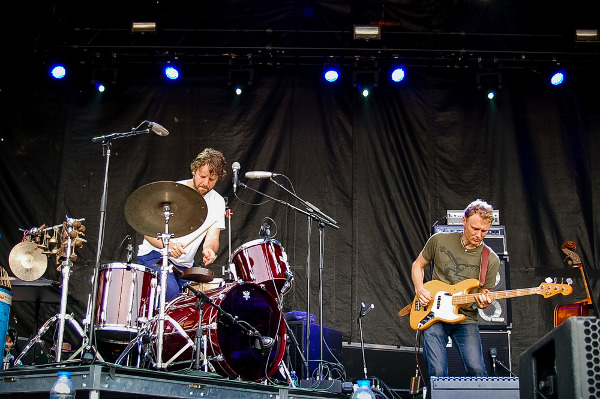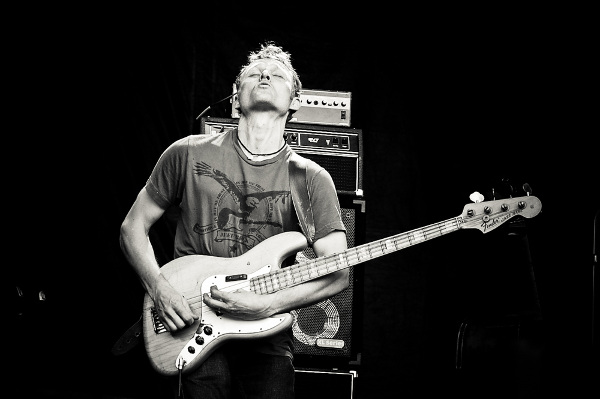 Wilco's Solid Sound festival is all renovated factory buildings' denim' supple leather boots' vintage Fender guitars' and well-chosen sunglasses. It's a wide-brimmed sun hat' an iced Americano' a hoppy and dry Lagunitas IPA. It's a Neko Case ballad for some' a Reggie Watts punch line for others' and a Yo La Tengo noise jam washing over aging hipsters.
It's organic veggie and soba-noodle salad' steak-and-cheese samosas from Vermont' and red curry dumplings with sticky rice' washed down with ginger kombucha.

There's an NPR listener standing in the shade texting a girlfriend who stayed home' a Wilco fan arriving at the main stage three hours early to pitch a folding chair in the front row' and balding dads wearing their
AM
tour shirts and baseball caps while watching Marc Ribot and David Hidalgo serenade the crowd with Mexican folk songs.
Thanks to Wilco' the Massachusetts Museum of Contemporary Art (MASS MoCa)' and Alex Crothers of Higher Ground' Solid Sound is all of these things -- and much more.

Nestled into the old factory town of North Adams for the first time since 2011' Solid Sound is an arts and music festival in every way. MASS MoCA's cavernous galleries play as much of a part in the weekend as music -- and it's even possible to catch the occasional show in one of the spaces.
Fans can wander through galleries and learn about sharpening axes while standing near a 30-foot-tall Styrofoam sculpture with a cascading waterfall. They can gaze at Sol DeWitt's massive' wall-length color drawings' or take their kids into a family-oriented space where little ones can add red plastic pieces to a huge collaborative peacock sculpture.
Fans of all stripes can also take relief from the relentless June sun and order cold lemonades and salads in the Mass MoCA cafe. It's the kind of place where you can stand next to J. Mascis of Dinosaur Jr. while you wait for your lobster rolls. (He ordered some' too.)

Then there's music. Solid Sound 2011 had some magical moments. There was Sarah Lee Guthrie -- Woody's granddaughter -- and her boyfriend Jonny Irion' playing acoustic on top of a barn-beam platform with their band in a huge' white gallery space. Nels Cline and Thurston Moore -- under the name Pillow Wand -- applied power tools' feedback' and all sorts of abstruse effects to their Fender guitars to create an hour of avant-garde noise. Jamie Lidell and his band brought blue-eyed soul to a rainy Saturday afternoon. And then there was Wilco' in all of their '70s-rock glory' headlining the main stage at Joe's Field on Saturday night.
2011 was a good year. But 2013's roster of talent went wider' deeper' and was even more satisfying. While Wilco entertained thousands of people on Friday night with an all-request covers set' it was Saturday's line-up -- and especially Sunday's -- that showed Wilco's good taste and even better fortune that such an array of talent was available to work over the same weekend.
Singer-songwriter Sean Rowe spun tales of conflict and redemption in a Johnny Cash baritone while standing alone in the heat of early Saturday in all of his full-bearded' long-haired' Canadian-tuxedo'd splendor. He was dynamic' deep' and stopped meandering festival goers in their tracks. He coaxed notes out of his acoustic guitar one moment and punished it to the point of distortion the next.
Later in the day' Yo La Tengo was as majestic as ever. They dug into every corner of their gig bag' from bouncing pop to whispering vibes to roaring noise monsters -- and then some. As always' they gave a master class in art rock and collaboration' these three people have been working together for longer than many festival attendees have been alive.
Foxygen' much younger and greener than Yo La Tengo' carved out a niche with loud' rock-centric numbers during which lead longhair Sam France screamed like a maniac' danced like Jagger' blathered about current events' and even sparked a security scuffle when he began to climb the stage scaffolding. It was a rock 'n' roll shtick to remember.
In one of the two courtyards' Low got slow and contemplative' playing songs from their new' Jeff-Tweedy-produced LP. Lead singer and guitarist Alan Sparhawk became part of a group of extraordinarily expressive electric guitar players over the weekend -- Yo La Tengo's Ira Kaplan' Wilco's Nels Cline' Border Music's Marc Ribot' young prodigy Julian Lage -- who all showed soulful and iconoclastic angles and shades of what is sometimes rock's least interesting instrument.
Two of those guitarists' Cline and Lage' sat under white spotlights in an otherwise pitch-black room inside Mass MoCA on Sunday to explore a duo project they've toured off and on for the past year. It's a gig in which Cline' who spends most of his time with Wilco these days' has an opportunity to play with much more space than he does in his day job. Without the rock band behind him' Cline's lines' runs' and chord bursts are clearer and easier to hear. And the interplay with Lage' who seems to be able to play anything on the guitar with effortless ease' is a joy to watch. The crowd of hundreds sat silently and listened.
An hour or so after Cline and Lage' the weekend took a turn away from music and into storytelling. Two superstars of public radio were in the house. Jad Abumrad and Robert Krulwich' the hosts of WNYC's Radiolab' set up on the smallest stage in the courtyard nearest the museum's main gallery' to do their radio show -- live.

The story was a new one' as Abumrad pointed out' about a theory of how the dinosaurs went extinct. The hosts sat on either side of a table that held Abumrad's MacBook Pro and a small sampler' from which Abumrad played samples of interviews with scientists and other sources. Also on the stage was On Fillmore' the musical collaboration of bassist Darin Gray and Wilco drummer Glenn Kotche' who weaved a live soundtrack throughout the program. As Abumrad and Krulwich explained the speculative story and science behind the dino-extinction' Kotche and Gray burst into apocalyptic thunder and meteoric crashes. Later' when the radio hosts explored how mammals survived to help reseed the planet with life' the musicians became contemplative and hopeful.
related articles
Shows: Medeski Martin and Wood
Albums: Yo La Tengo - Fade
Features: Staff Picks: Top Photos of 2012
Shows: Medeski Martin and Wood with Nels Cline
Blog: Wilco's Solid Sound Festival Returns to Mass MoCA June 21-23' 2013
More on:
Wilco
,
Yo La Tengo
,
Border Music
,
Marc Ribot
,
David Hidalgo
,
Medeski Martin and Wood
,
Sean Rowe
,
Nels Cline
,
Low
,
Neko Case
,
Radiolab
,
Jad Abumrad
,
Robert Krulwich
,
Foxygen
,
Os Mutantes
,
Sam Amidon
,
Solid Sound