Shows
Rose Hill Drive
May 5, 2007 at Higher Ground in Burlington' VT
by Doug Collette
|
photography by Ben Hudson
May 6, 2007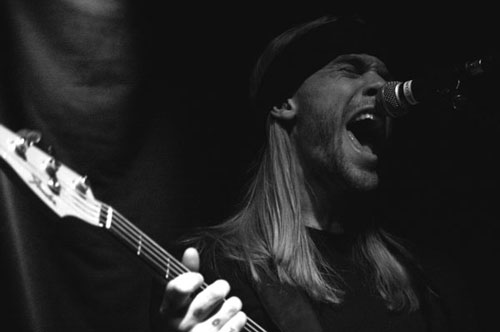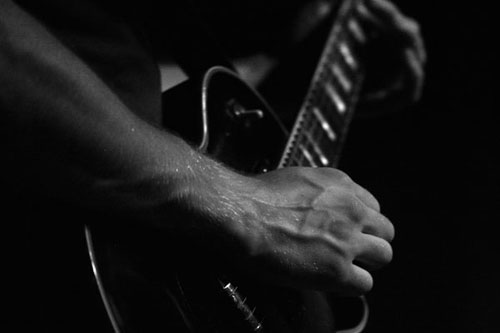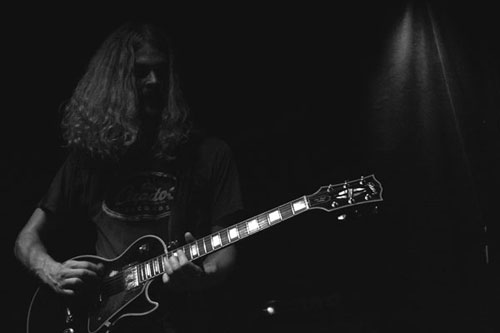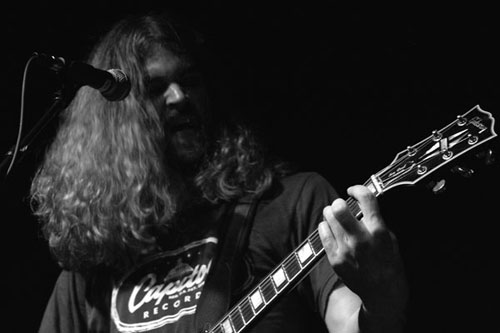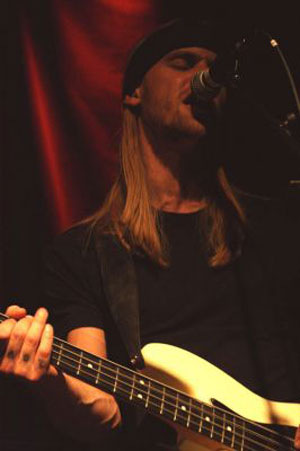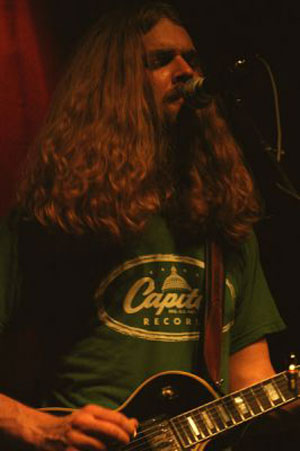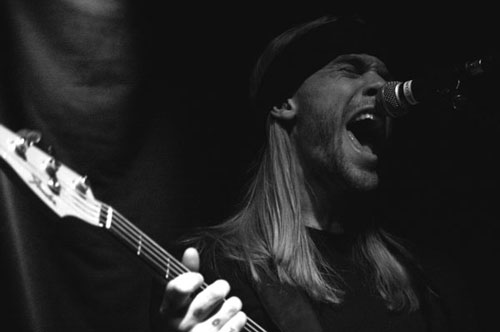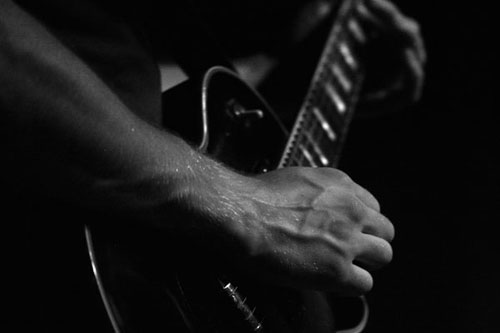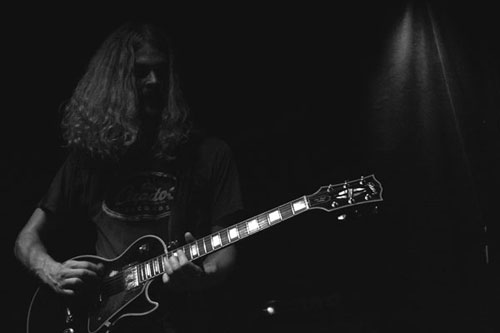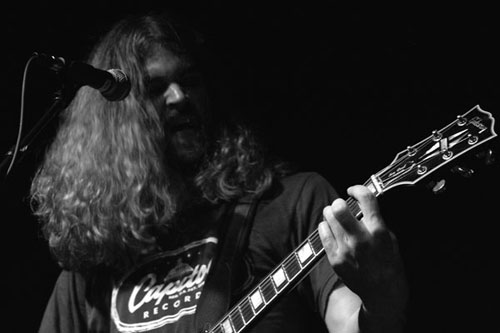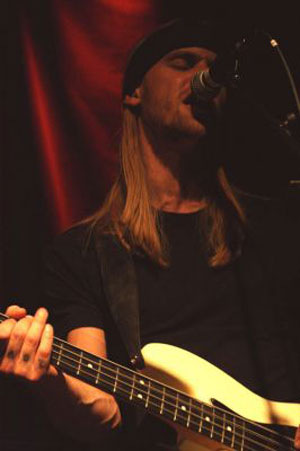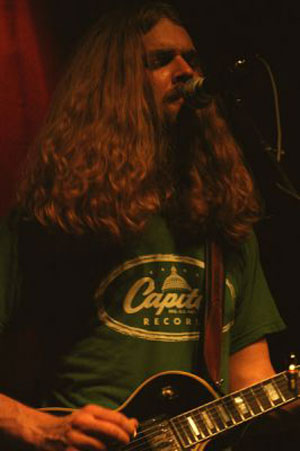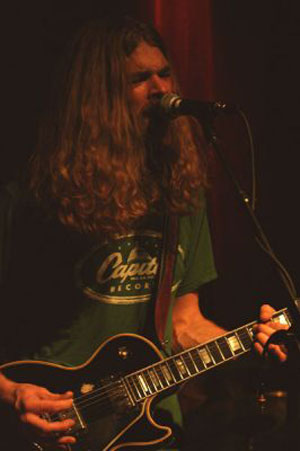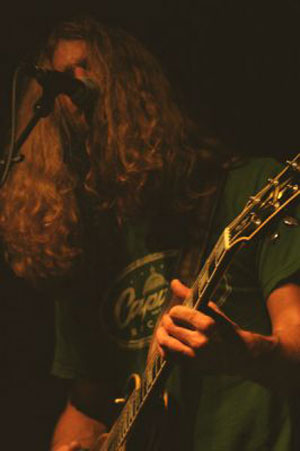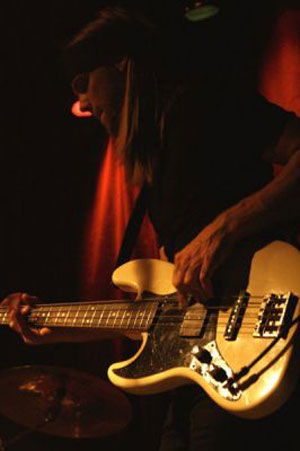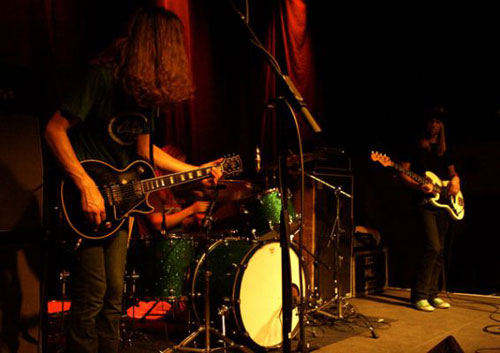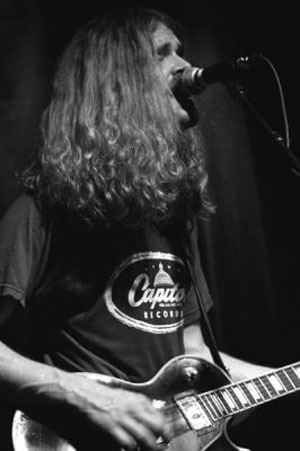 The self-renewing aspect of rock and roll is one of its greatest virtues, of which Rose Hill Drive are a modern symbol. The thunder with which they rocked the foundation of the Higher Ground Showcase Lounge on Cinco de Mayo was grounded in the intensity of their musicianship, not just the volume setting on their amplifiers.
Print
It doesn't denigrate the opener Super400 to say they suffered in comparison. Despite being cut from basically the same cloth-guitarist Kenny Hohman had Clapton's pre-wah-wah guitar tone down in all its razor-sharp blues-drenched glory, and the mobile bass playing of animated Amazonian bassist Lori Friday perpetually moved the music along-the Troy, New York band paled in comparison to the Colorado trio that headlined.
There's a noticeable lack of posturing and posing with Rose Hill Drive, the likes of which ordinarily diminishes a band's persona rather than elevating it. That isn't a problem here. Preferring a matter-of-fact singing style, bassist Jake Sproul never resorted to high-frequency caterwauling until near the end of the night; drummer Nathan Barnes' gigantic bass drum wasn't for show: in his (mercifully) brief solo he used the double kick to great effect, maintaining the initial impression of him as an expert timekeeper; and guitarist Daniel Sproul didn't flaunt his prowess (or his guitar as symbol) any more than his two bandmates. In contrast to the affectation of the other opening act, The Nightbirds, all of Rose Hill Drive walked on stage dressed no doubt as they would be walking down the street.
Though the clarity of mix early in the hour-and-a-half set diminished somewhat as the night progressed, the band continued to provide space in their three-piece sound. This is a crucial factor playing at the volume RHD do, because it uplifts more than it pounds down.

Such is the lesson learned from the clear antecedents of this band. At their respective pinnacles, Cream, The Jeff Beck Group and The Who circa
Live at Leeds
expertly utilized the art of dynamics, and so it is with Rose Hill Drive. The new material they introduced isn't so original, but their willingness and ability to play at a furiously intense level renders that point moot, at least right now; they must eventually evolve beyond puerile come-ons and macho braggadocio for the maturity of the material to match that of their collective musicianship.
Besides, RHD can always draw upon history to avail themselves of that sort of infantile stuff, as they did Saturday night with Humble Pie's "Four Day Creep." An interpolation of "Cat's Squirrel," covered by both Jethro Tull and Cream in their earliest days, constituted another nod to Rose Hill Drive's roots, but they truly know from whence they come: the opening number, "Look On Yonder Wall," was written by electric slide blues pioneer Elmore James (and covered in recent history by Gov't Mule).
Artful as the band's debut album is, there's no way it fully conveys what they are capable of except that it contains some acoustic material that RHD might use in longer sets as they becomes headliners in larger venues. There was a buzz both before and after this show, similar no doubt to the grassroots movement developing around this band that reaffirms their down-to-earth delivery.
"Weren't they great?," "Whatjda think of them?" echoed around the Showcase Lounge as the remainder of the crowd (noticeably thinning during the last thirty-minutes) dispersed past midnight. Yet this was no faux praise or forced self-congratulatory air, and rightly so: to have a fair amount of expectation met and genuinely exceeded is rare indeed, and that's what happened with the latest Rose Hill Drive appearance in Vermont. Their music and their overall approach reminds that if you once loved pure rock and roll, you can learn to love it again.
Little surprise Pete Townshend was an early supporter of this group.
ROCK IS DEAD!? LONG LIVE ROCK?!

Visit Rose Hill Drive