Shows
Jack White
October 9, 2012 at Fox Theater in Atlanta' GA
by Garret K. Woodward
|
photography by Garret K. Woodward
November 8, 2012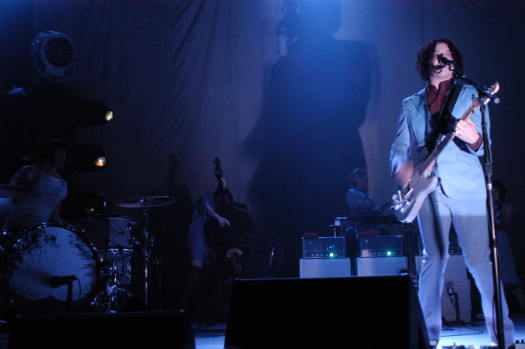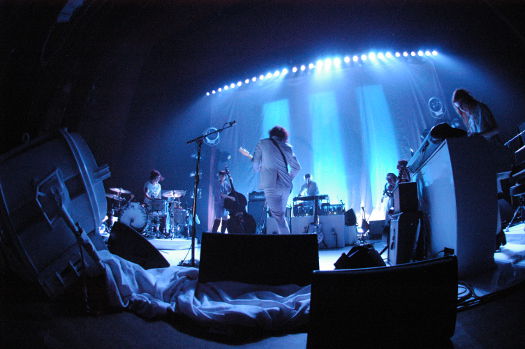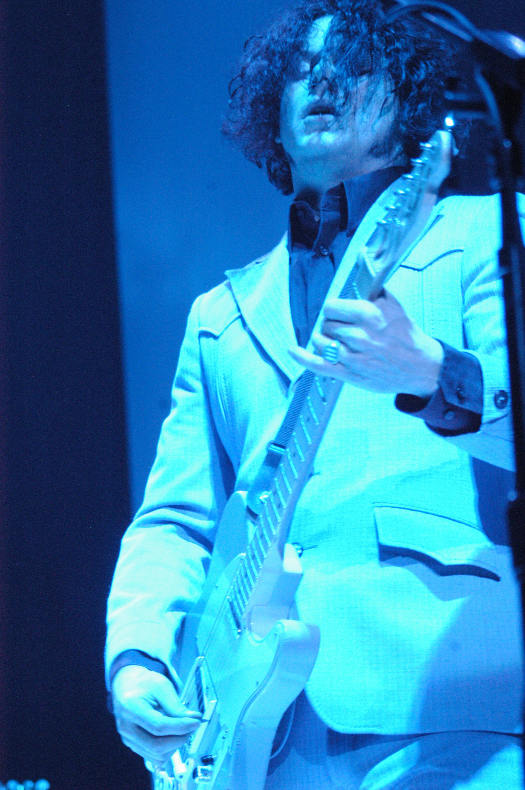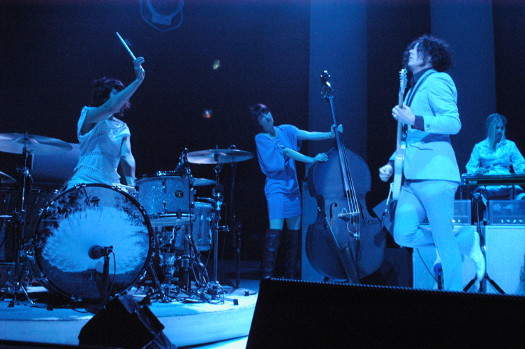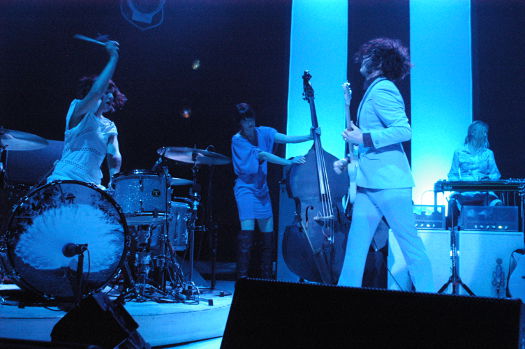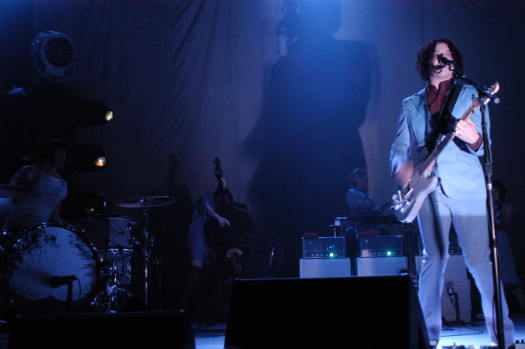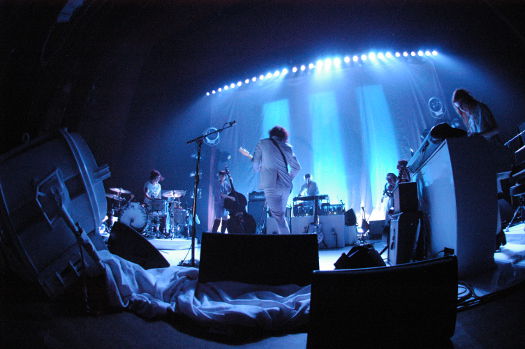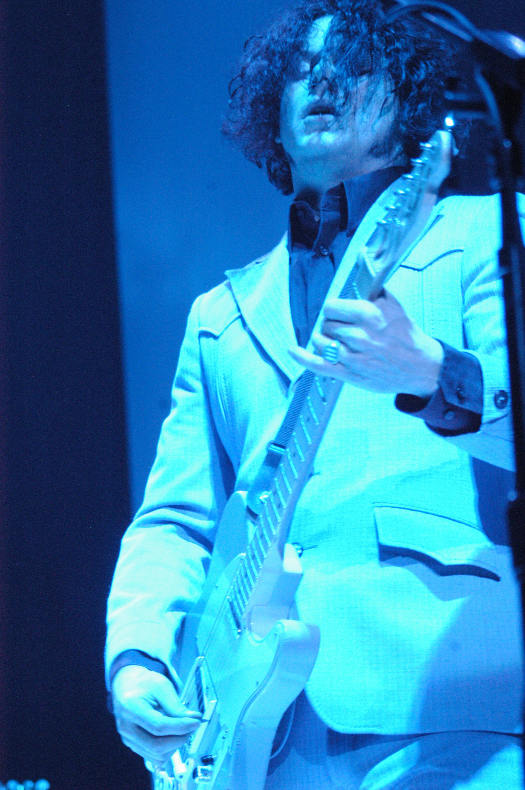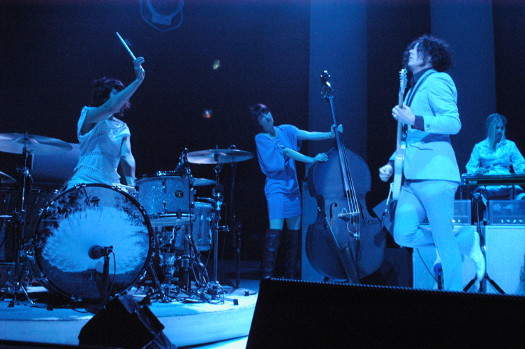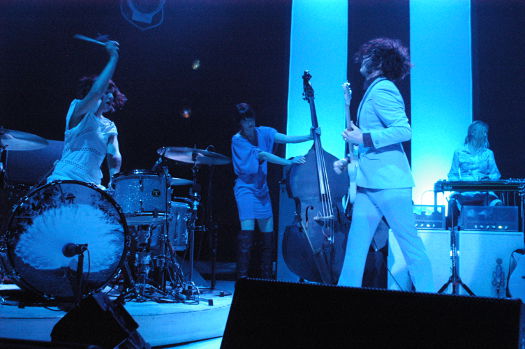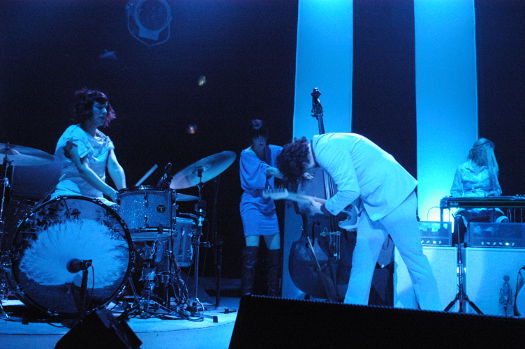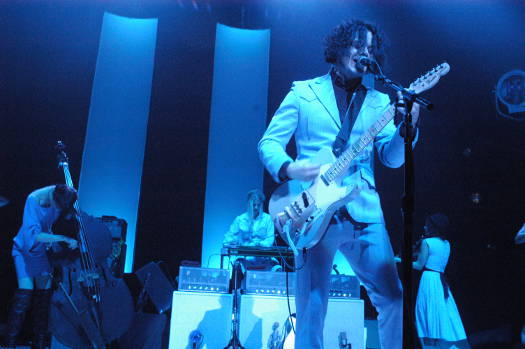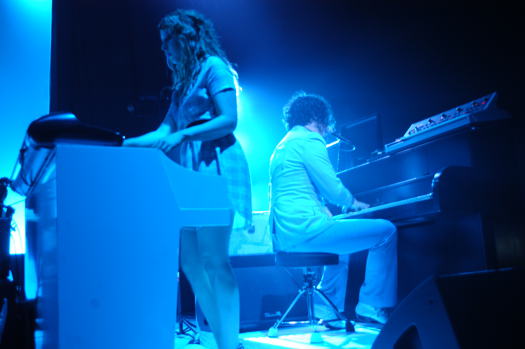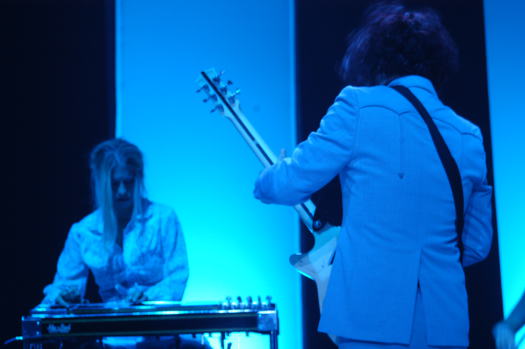 When I was 17, Jack White was the greatest thing to happen to modern rock-n-roll.

A decade later, he's still leading the charge as a musical arsonist, setting fire to any genre he wanders into. He captives the listener, grabbing them by the throat and slamming them against the wall until all mediocrity of sound seeps out of their veins.
Moving forward on a train of thought and feverish motion through each phase of his career, White signs his name on the wall of each musical stop he finds himself at. The greasy-palmed Detroit madman has acquired this Miles Davis attitude toward what it means to be a rock star, which is taking an old formula of music and shining it through a prism, exposing what the creative process of a melody is, can be and means in an age of continual innovation and possibility.
After a media firestorm erupted with his abrupt, unabashed ending to a recent show at Radio City Music Hall in Manhattan (apparently due to his dislike of the sound quality), White found himself onstage at the majestic Fox Theater in downtown Atlanta. With an elegantly Egyptian/Moroccan architectural infused style, the enormous venue swallowed up the entire crowd, hovering around 5,000. A bright blue painted ceiling was filled with twinkling stars, so vivid and mesmerizing, one felt if they looked hard enough, they could see Ingrid Bergman flying away into the heavens.
Without hesitation, White blew onto the stage ("Missing Pieces") with his all-female cast of musicians (The Peacocks). Bounding from song to song, not missing a single beat, he's full throttle in a way that makes even Bruce Springsteen look like an old man.

The sound is organized chaos. White rips apart his guitar ("Sixteen Saltines") in such a menacing fashion, one doesn't even care their ears are bleeding, because their hearts and souls are singing, shaking all over to the rockabilly/punk styling the six-string wizard is renowned for. Like waves crashing on a beach, The Peacocks bubble up slowly ("Love Interruption"), until the entire unit has you in the palm of their hands, eroding away any preconceived notion of what would come to be seen.
Weaving in and out of every stage of his career, the selections meander from The White Stripes ("The Same Boy You've Always Known") to The Raconteurs ("Steady As She Goes") to The Dead Weather ("Screwdriver/Blue Blood Blues") and back to the fresh solo material ("Blunderbuss").

In a decidedly more upbeat fashion (than what was reported from New York City), White embraced the southern audience, gyrating and cascading across the stage, channeling his inner Elvis Presley, Jerry Lee Lewis and Iggy Pop.
After 45-minutes, the ensemble walked off the stage, prompting a few puzzled glances. Would this be another Radio City? When they finally resurfaced for an encore, the theater remained on their feet with a piercing, manic roar. This crowd was hungry. White soon found himself facing a sea of vocalists, each carrying the other along through "We're Going to be Friends." He tied a bow on the evening with a send-off of ground shaking bass and fiery guitar chords exploding amid "Seven Nation Army".
It was pure bliss, or rather pure blunderbuss, however you look at it.

Regardless of how Jack White strikes you as a person, as a musician he's a born genius. It seems anything he touches turns to gold, or at least sounds as rich. He's a rock star and when you're a rock star at his level of showmanship and talent, you can sometimes find yourself frustrated and angry about how your performance is going. On the other hand, like Atlanta, you can find yourself aligned perfectly with the powers that be, of sound and of humanity, resulting in an epiphany of why we're so attracted to the beauty and mystery of live music to begin with.