Shows
Langerado '08
March 6-9, 2008
at Big Cypress Seminole Reservation in South Florida Everglades
by Adam King
|
photography by Michelle Arthur
March 18, 2008
page 2 of 2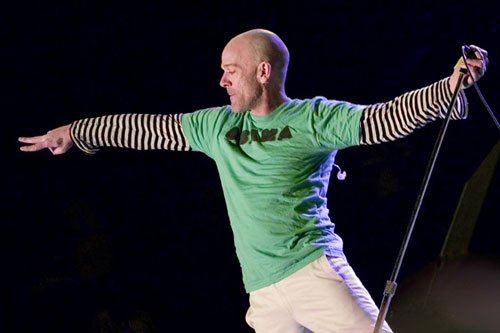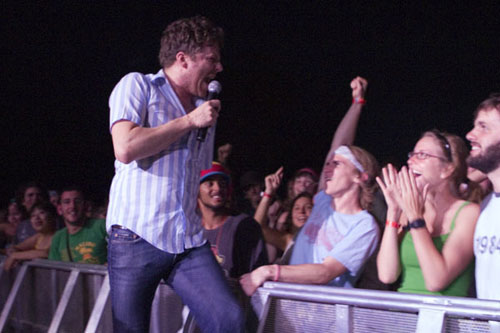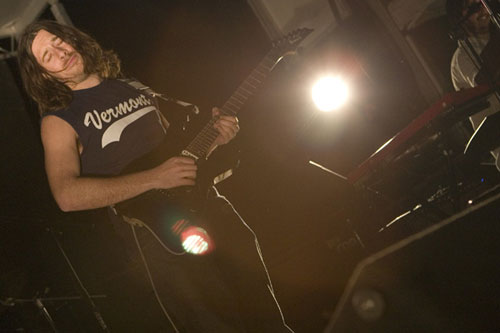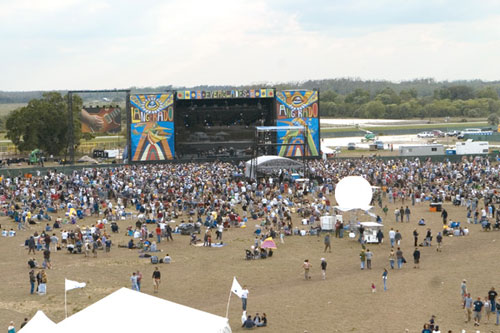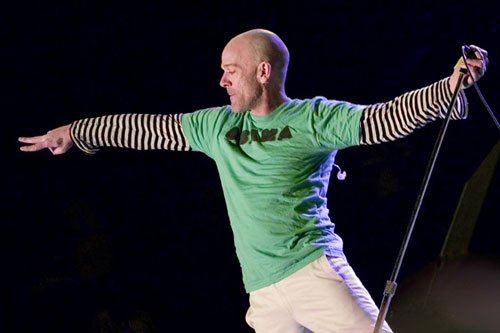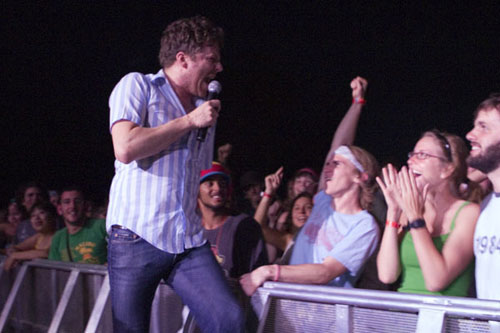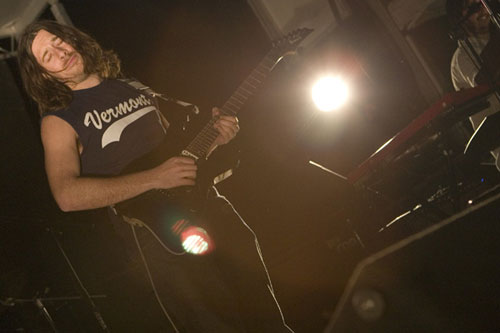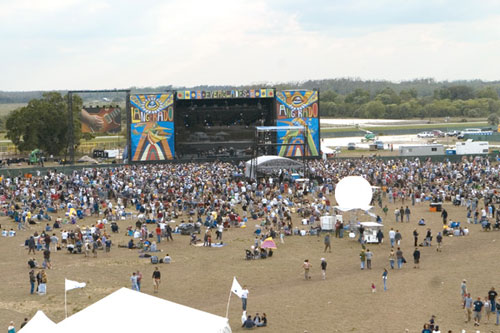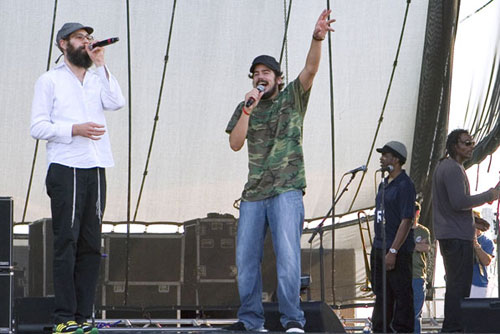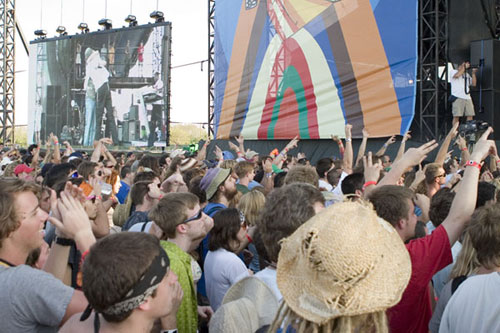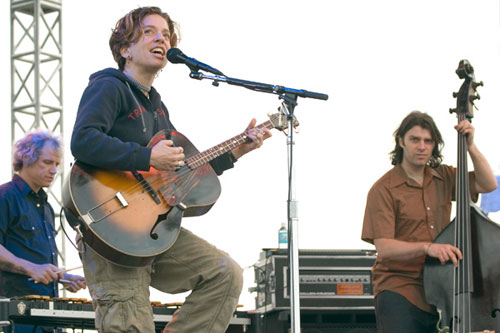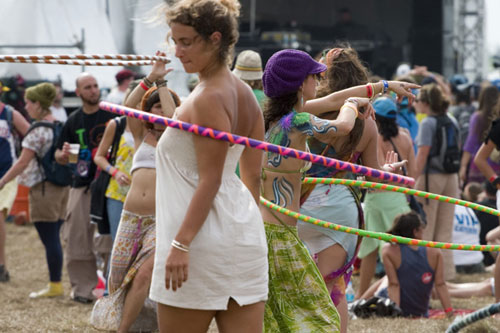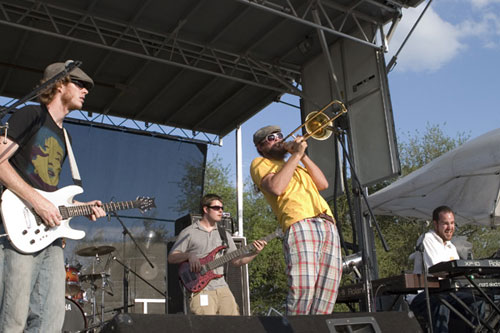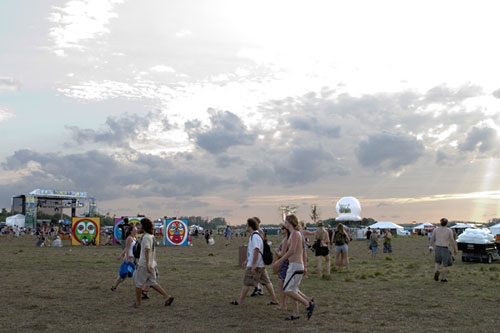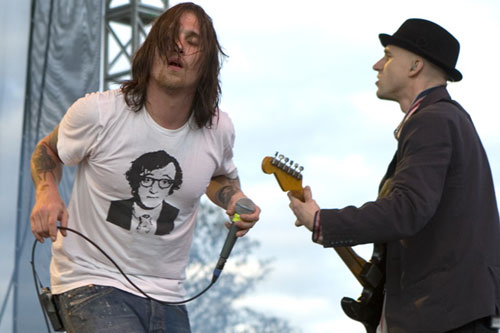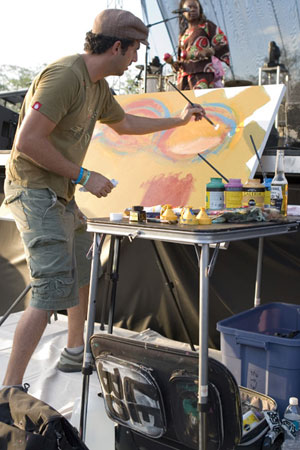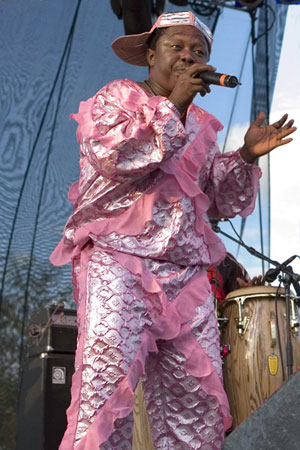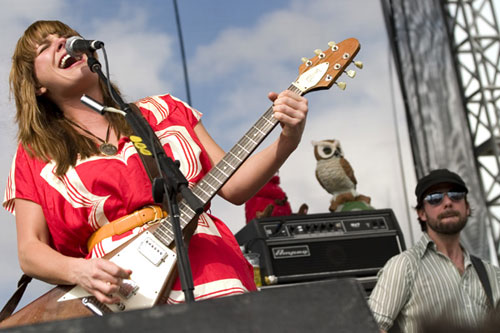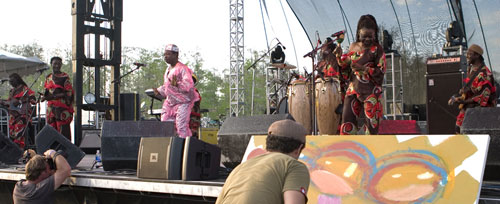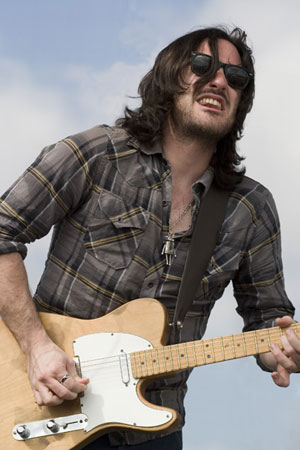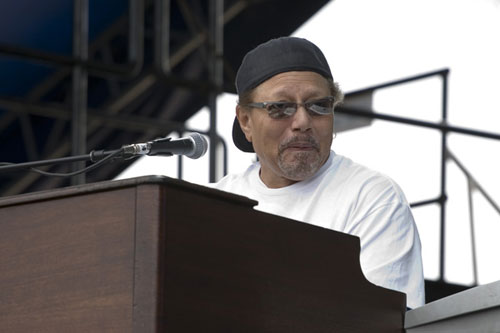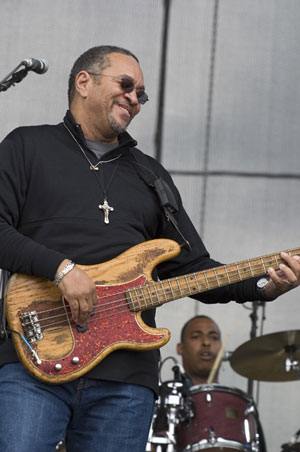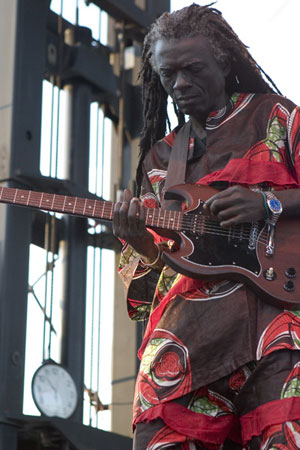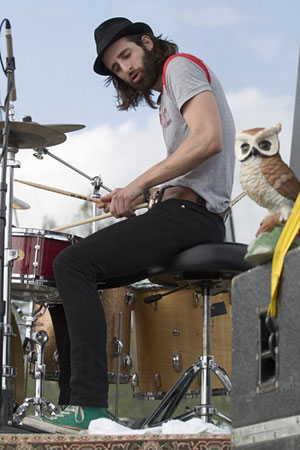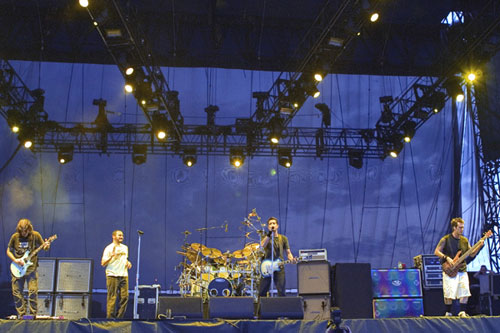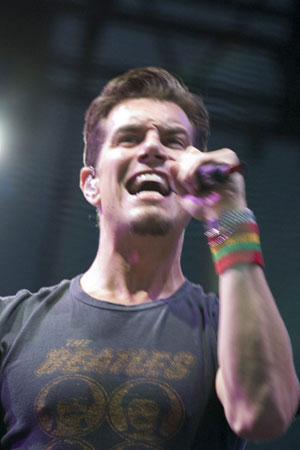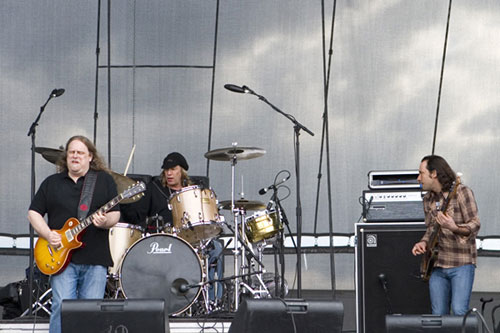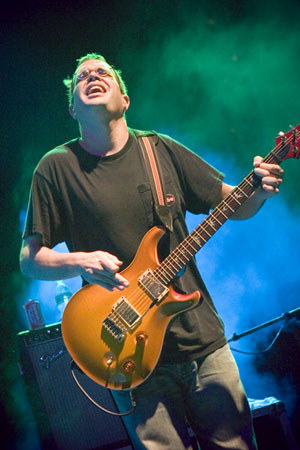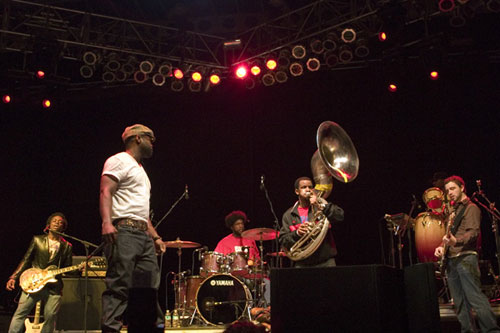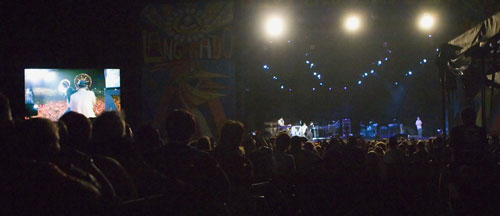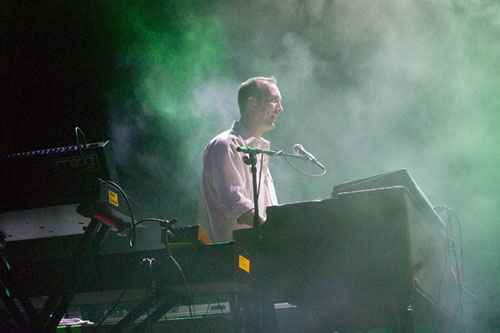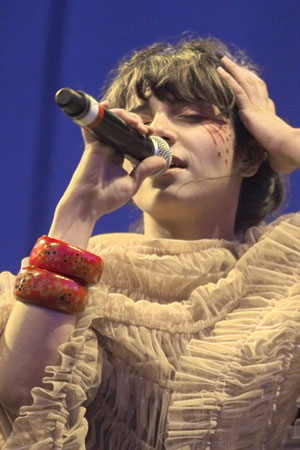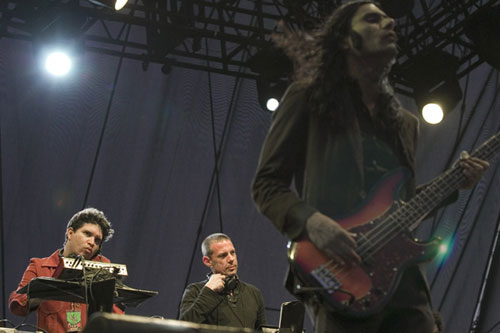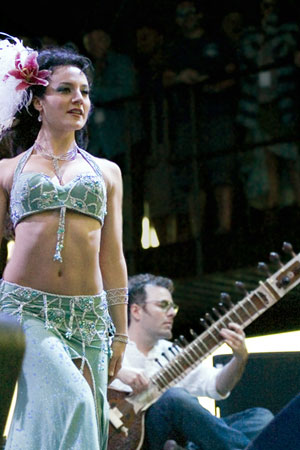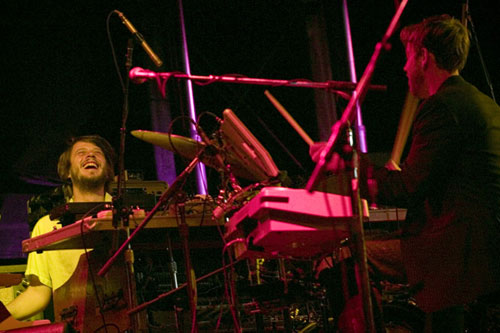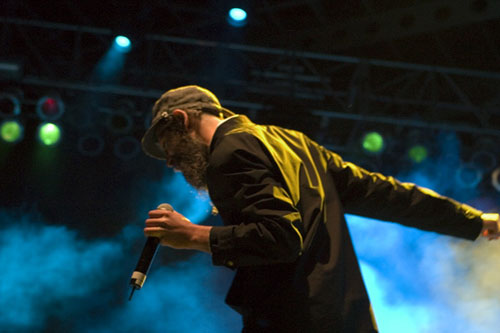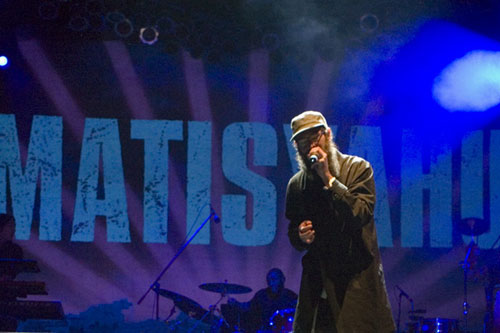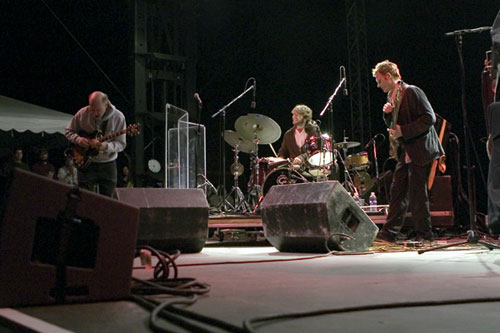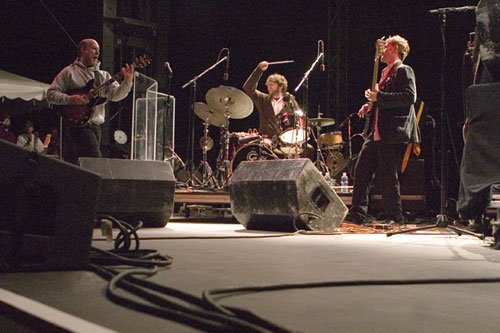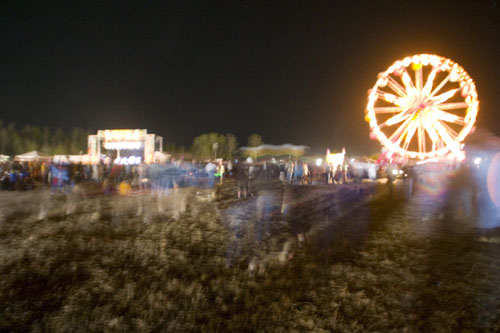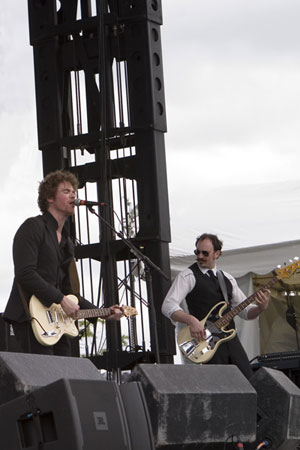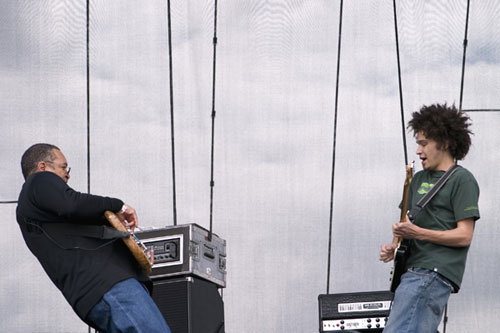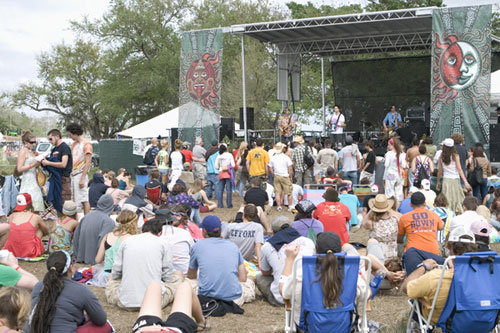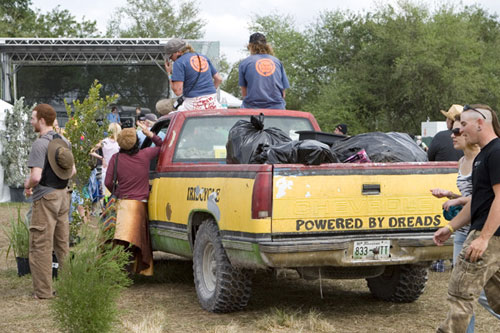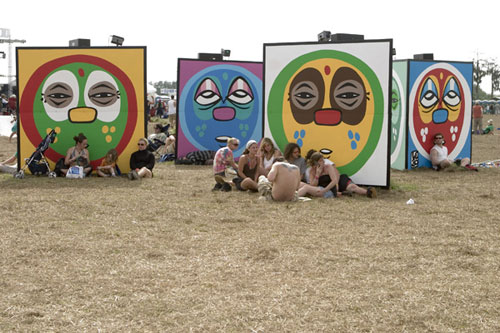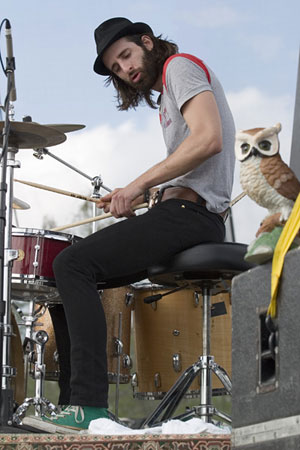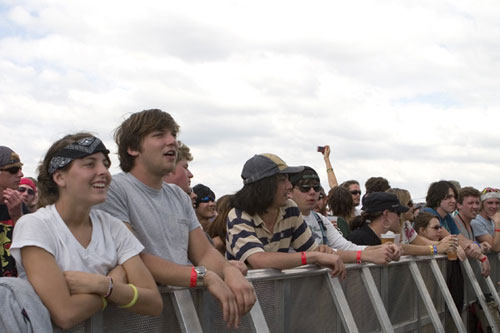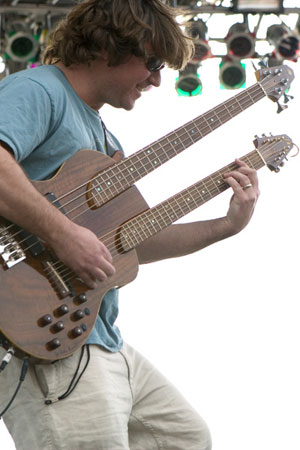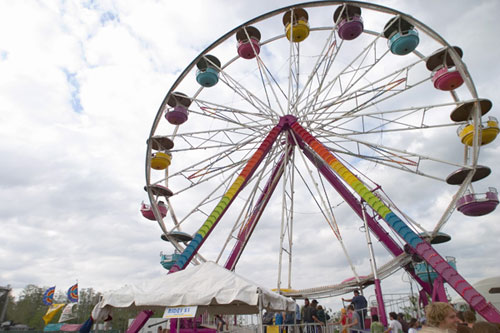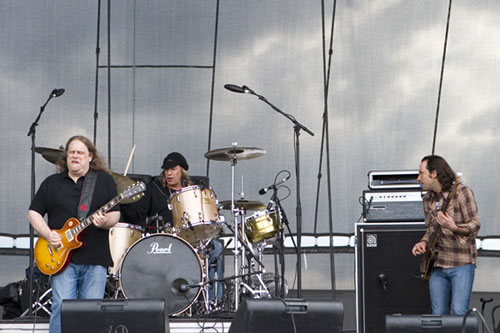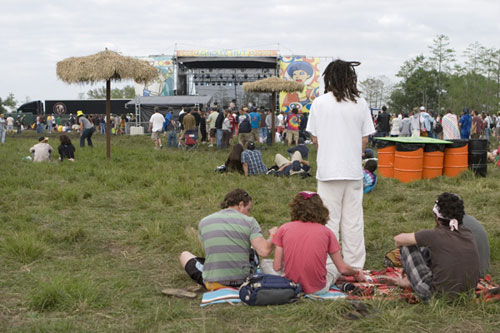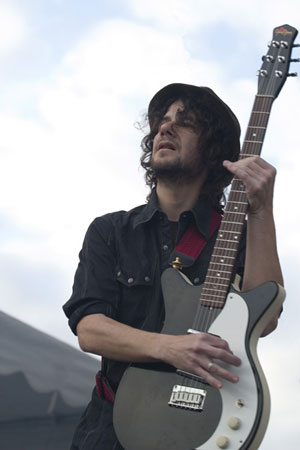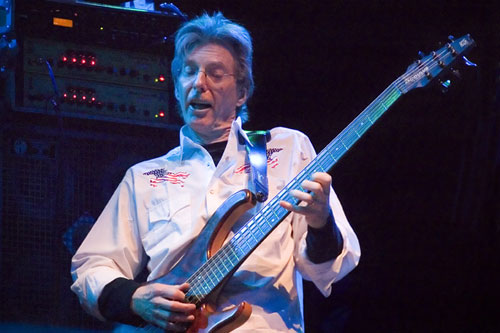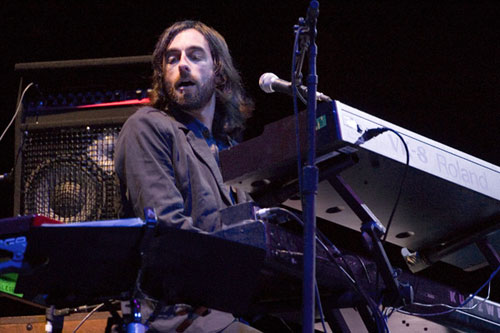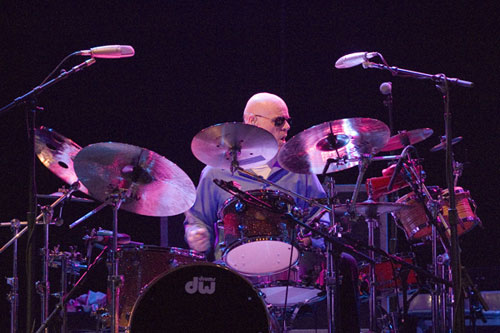 The Disco Biscuits - Oh' geez. So I'm not a fan. My girlfriend and I chose this as a good time to catch some Zs. However' my roommate is a huge fan. A huge fan that feels he gets let down by one of his favorite bands about 50 percent of the time. Well' I didn't see the show' but at four in the morning my tent started shaking: "Adam! Wake up! The Disco Biscuits were amazing! It was the greatest show I ever saw! Wake up! Let's do drugs!" Sooo' yeah.
SUNDAY MARCH 9th

Chris Harford & The Band of Changes
- I could just make them out from afar during breakfast. D'oh! Knew I wanted to get up early for something.
Shout Out Louds - My girlfriend loves them because they sound so much like The Cure. Not quite a festival band' but they did sound good. I just feel like the vibe would be a lot more comfortable seeing them in a Brooklyn dive-bar. Honest shit' though. Not pretentious.

Funky Meters
- Ohh'
George Porter
is a giant. Just a friggin' giant. The younger
Neville
son on guitar is a force' too' though. He's gonna be keeping that family's name alive for a while.
Gov't Mule - Warren's been on fire the past year or two' and he's not slowing down. Nothing too standout' but a solid' "traditional" Mule power set.

Blind Melon
- Have some respect for the dead' people!
of Montreal - I was really pumped for this show. Totally different band than everything else down there' and I've been wanting to see them for a while. You know' hear an awesome indie-pop band before Phil's closing set. So what do they do? They played friggin' "Shakedown Street." Now' I don't know if it was meant to be ironic' or maybe a tip of that hat' or maybe they're just so cool they didn't even realize people knew who The Grateful Dead were and they thought they were just covering some obscure '70s disco tune. Either way' it sounded like a 3 a.m. basement party. Awkward.
Phil Lesh & Friends - OK. Phil sounded great. The band was very tight and were locked into some pockets that made my hair tingle. The thing is that in this latest incarnation of the band' there is no lead guitarist. Larry Campbell and Jackie Greene are both great' but neither of them have the cojones to just get out there and rip it. The groove in the first-set "Cumberland" was positively flooring' but there was just nothing on top of it. Let alone' with Warren Haynes and John Scofield sitting in the wings' you'd think we would have gotten at least one guest appearance. Looks like Phil is just really trying to hype this specific lineup. I just could have used a little bit more.
All in all' amazing weekend. As long as I live in Vermont' I'll probably go every year. I can't compare the new spot' as I wasn't at the old ones' but it seemed to hold together well. They could probably boost the staff a little next year' and maybe allow two lanes of traffic coming in' but not bad for the first festival of the year. And' oh yeah' that big tree I thought I remembered? The holy Cypress that graced so many Phish photos and posters' and that so many spunions climbed naked and poo-covered? It was gone! I think. It was right there! I could have sworn...