Shows
Rock n Roll Resort v2: A Psybient Soiree
March 30-April 1, 2012
at Kutsher's Resort in Monticello' NY
by Andrea Kosek
|
photography by Chelsea L. Valente
April 16, 2012
page 2 of 2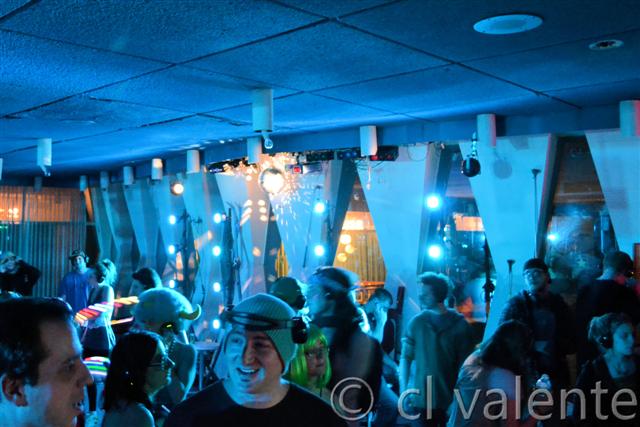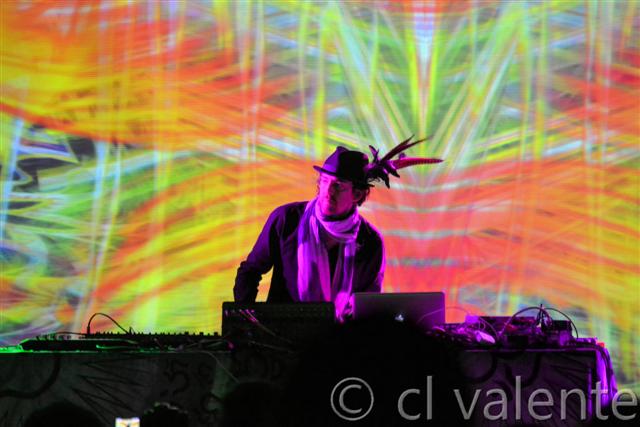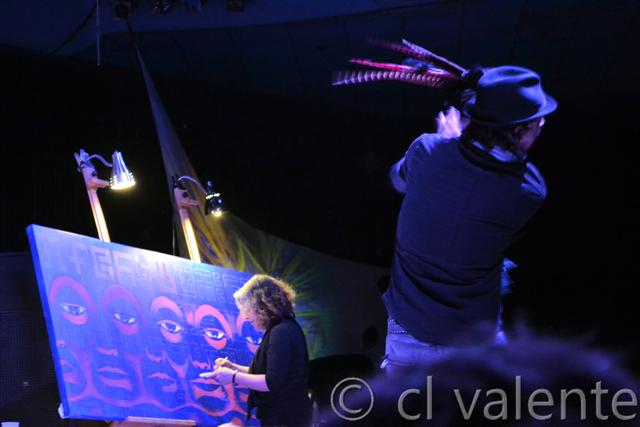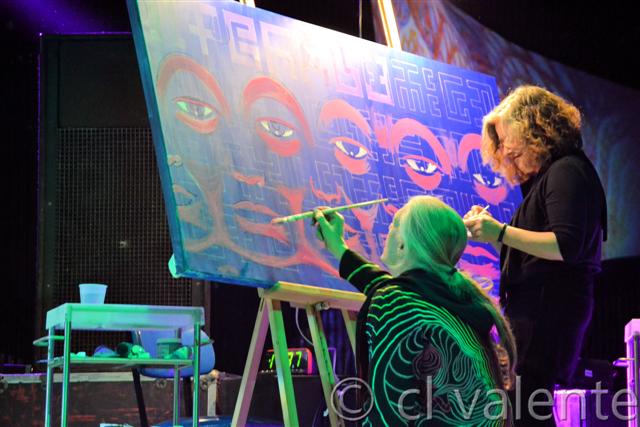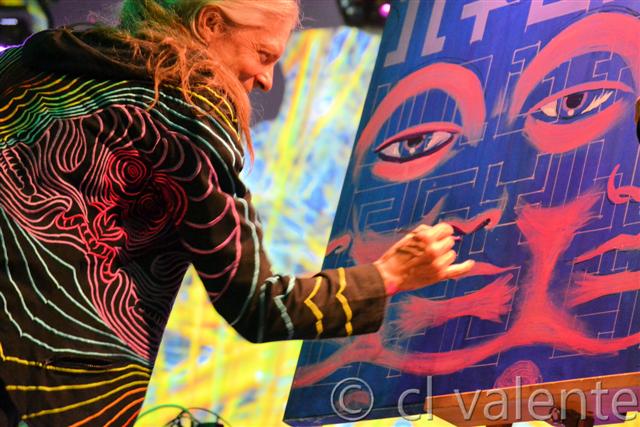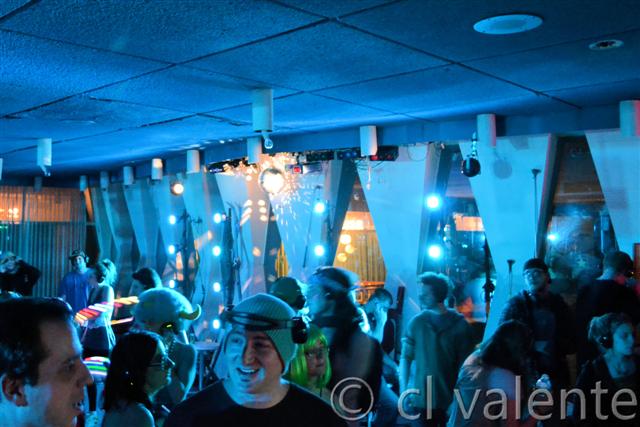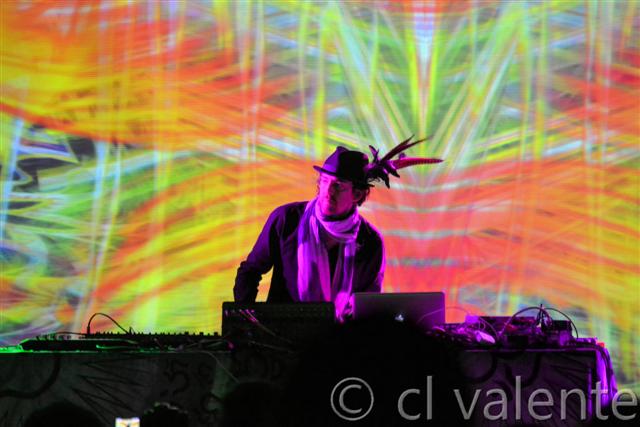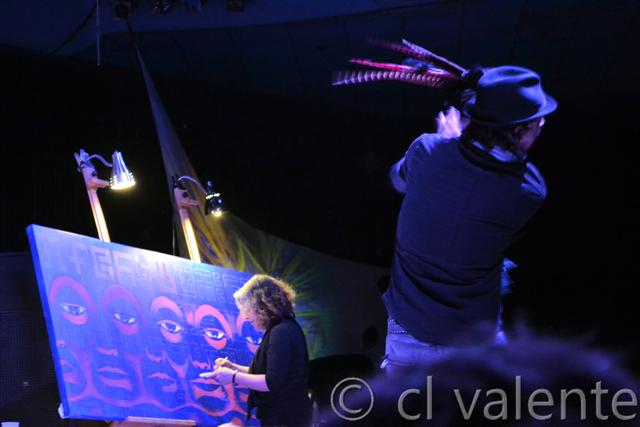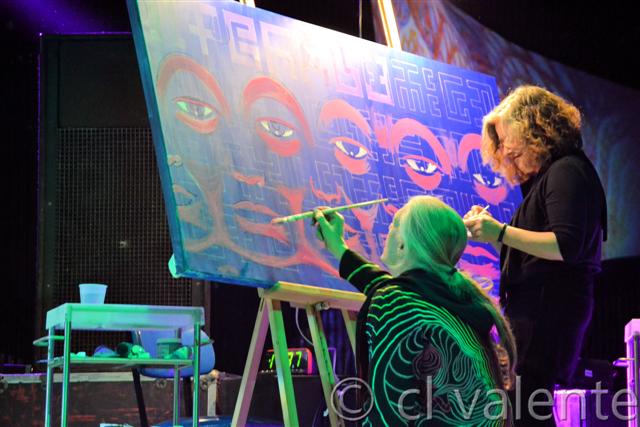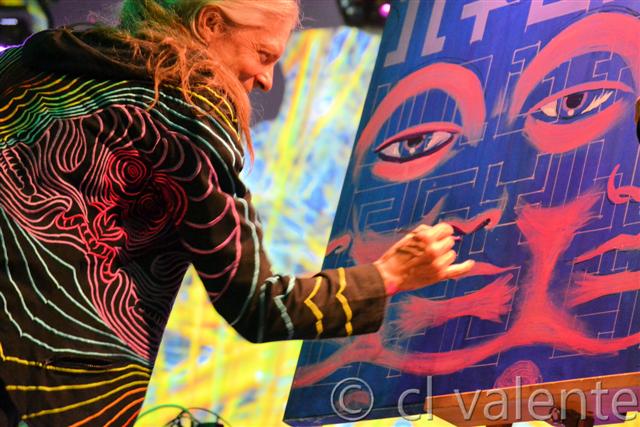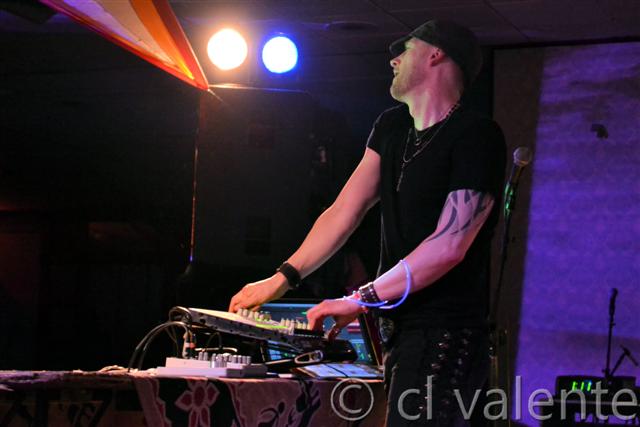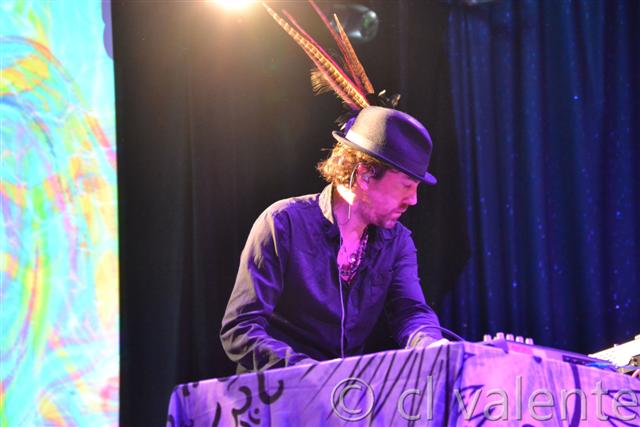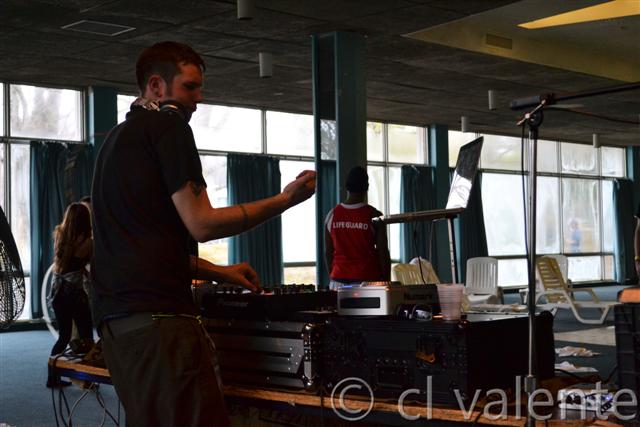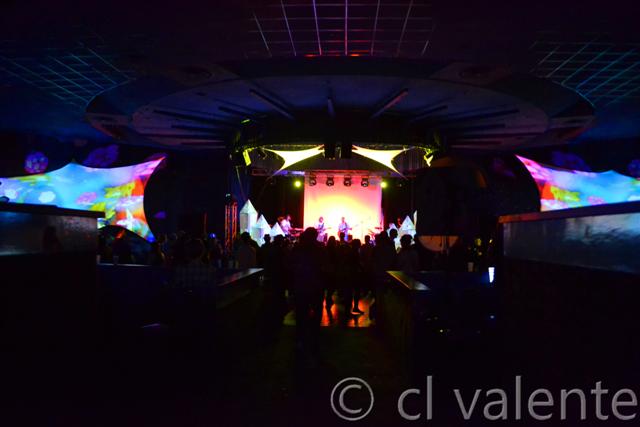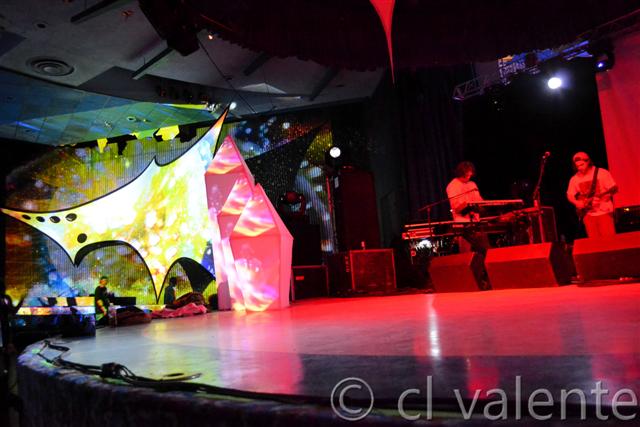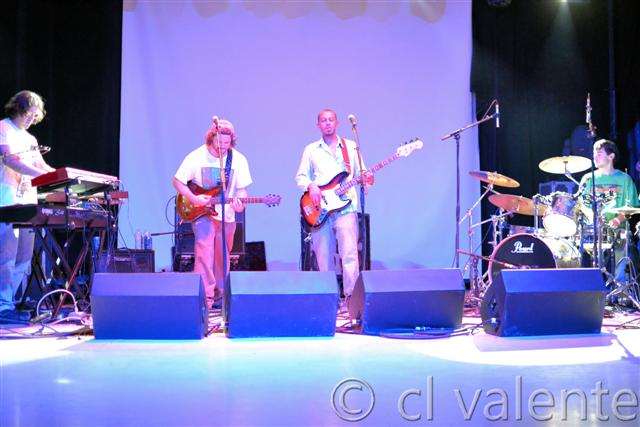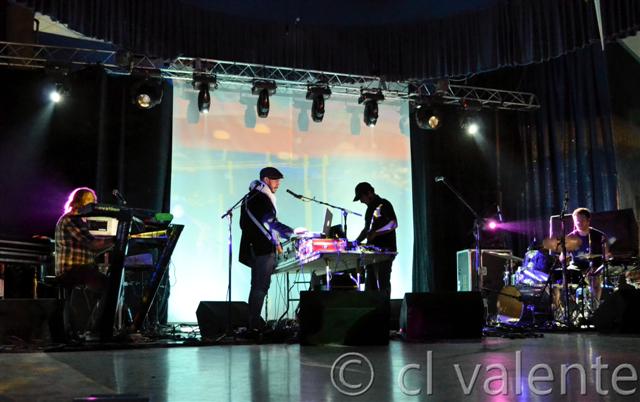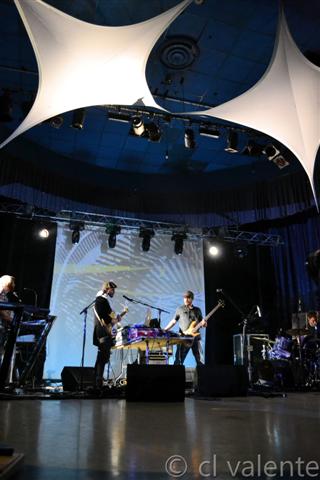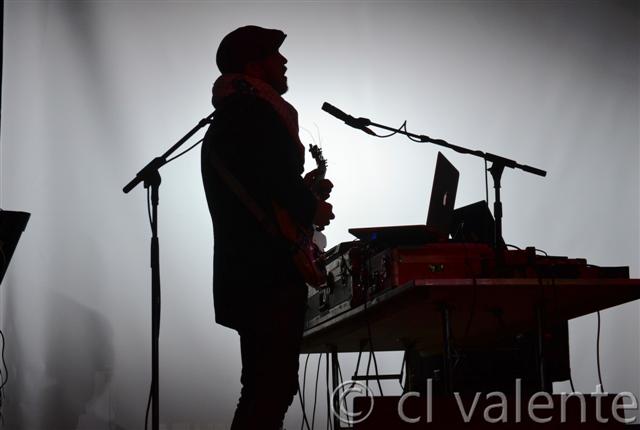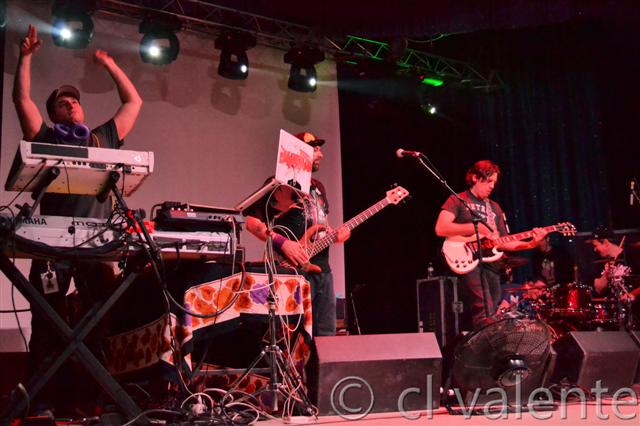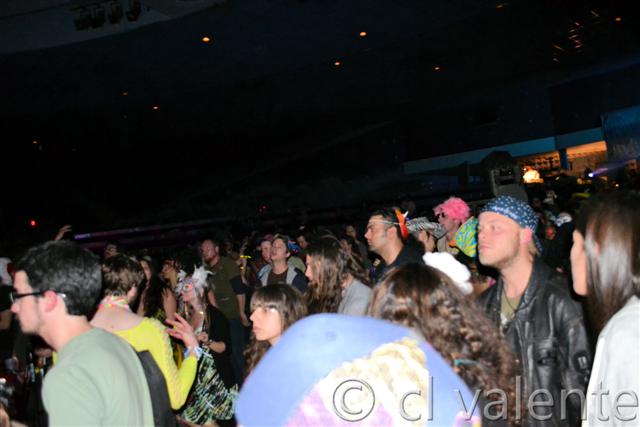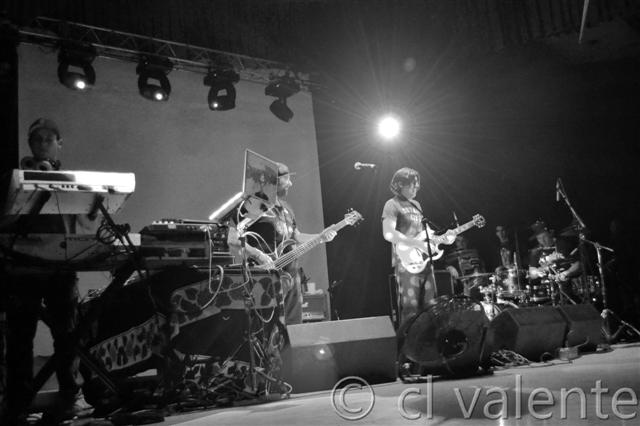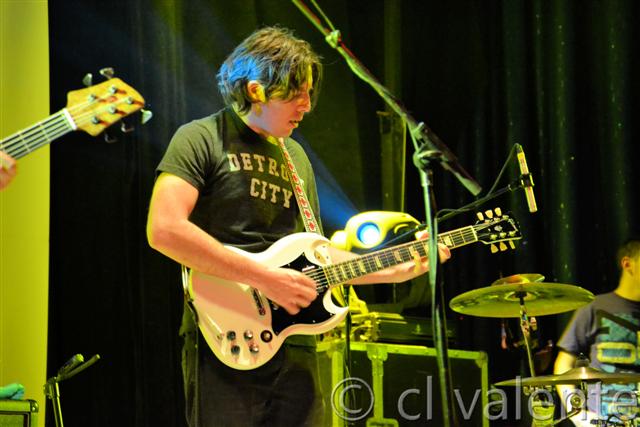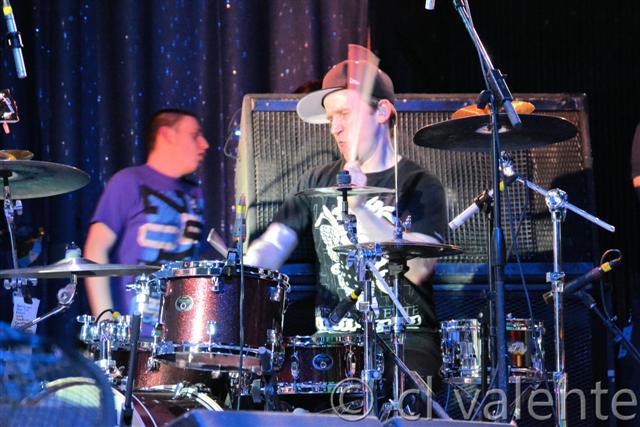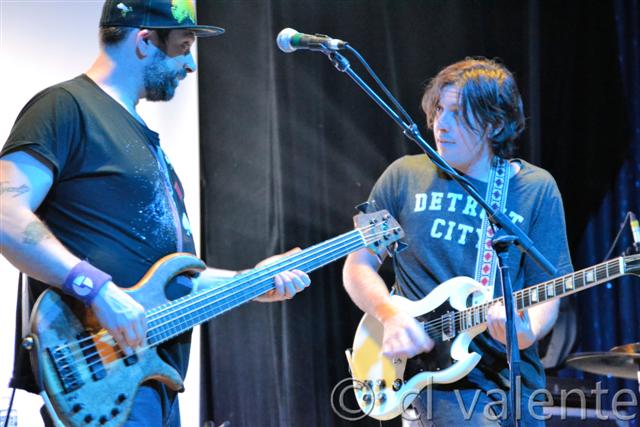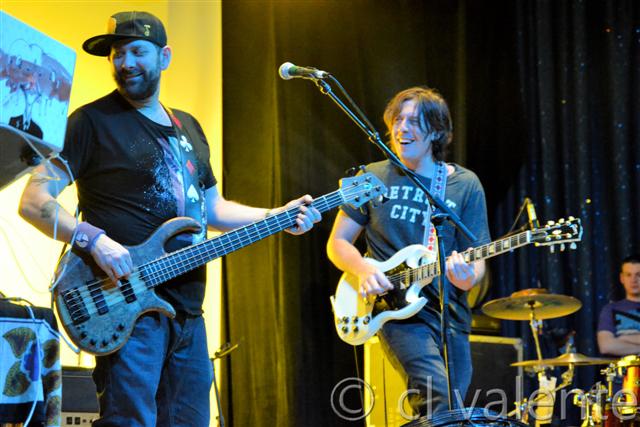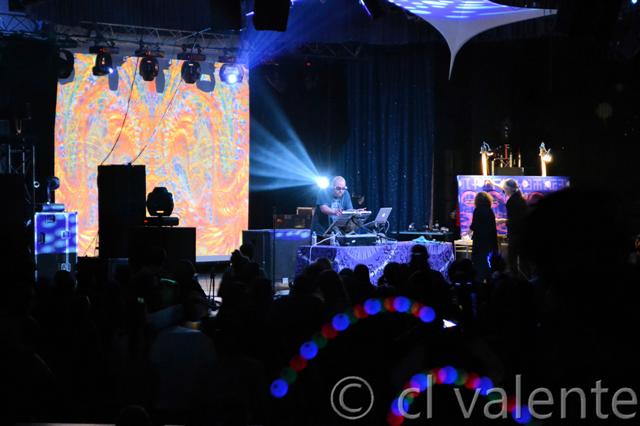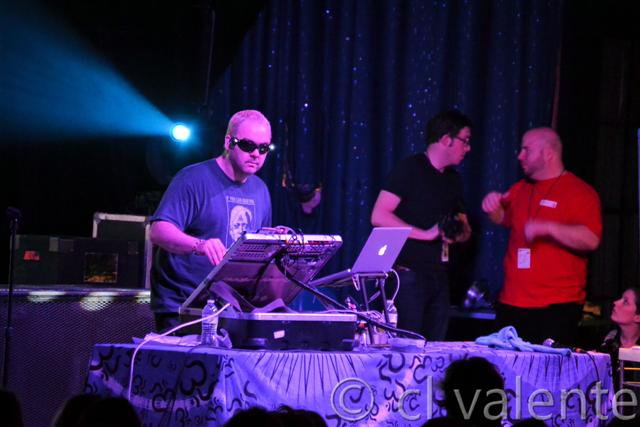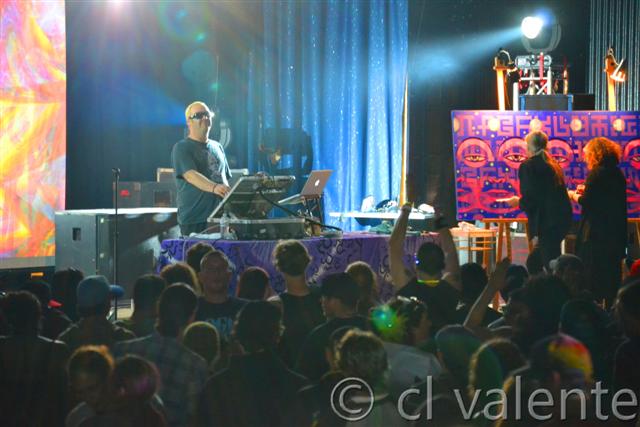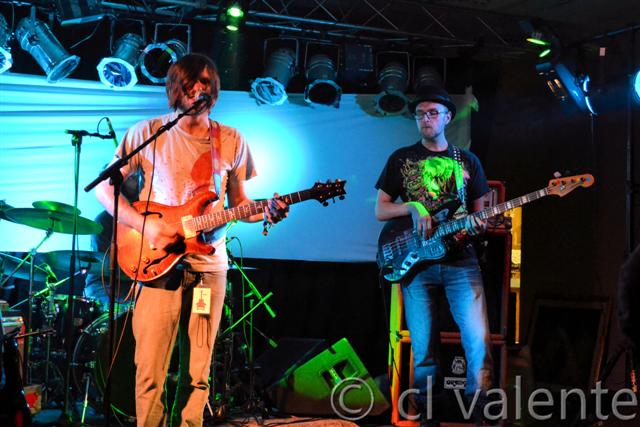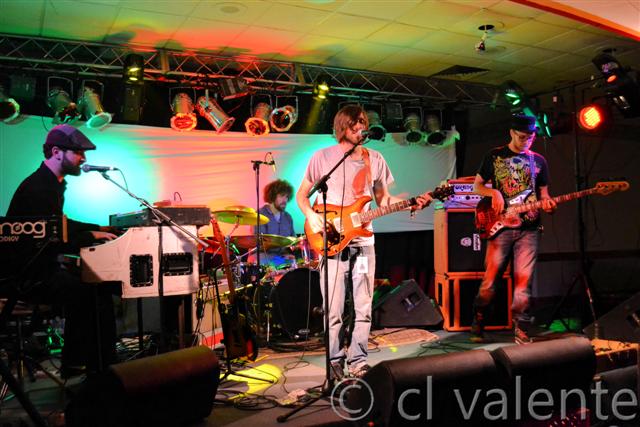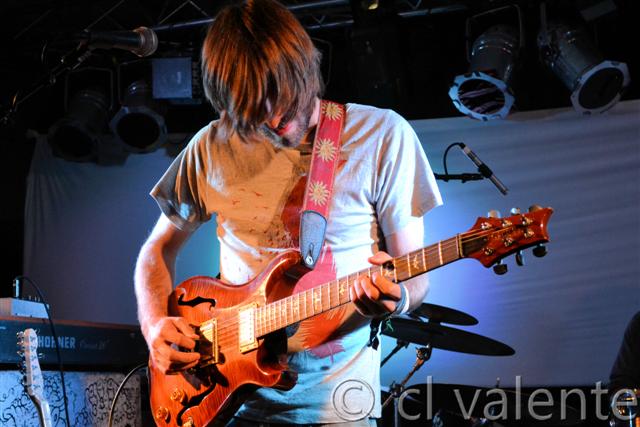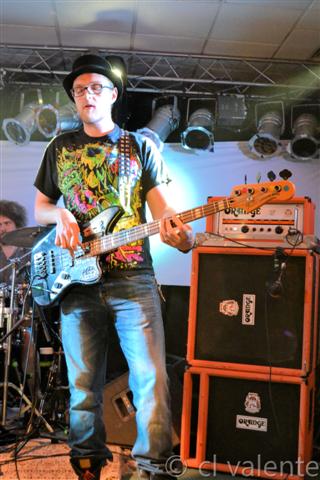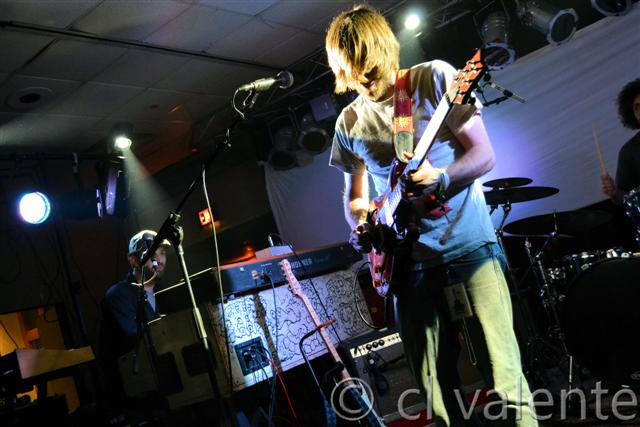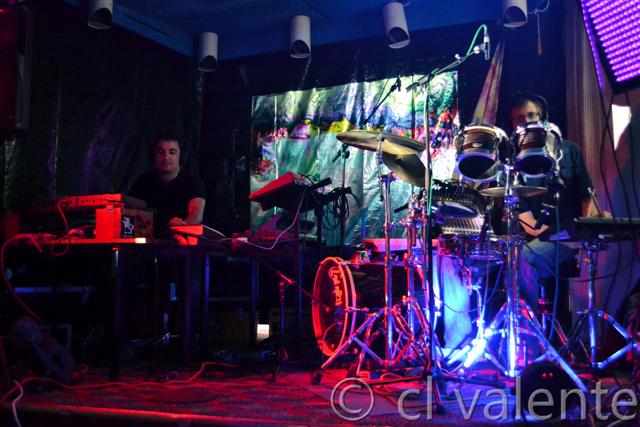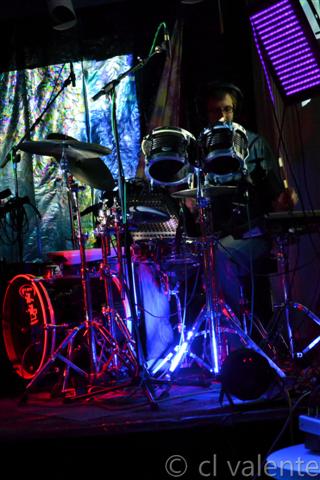 Back at the Stardust Theatre' Brothers Past revived soiree goers from their slumbers. Tommy Hamilton sang and shredded away wearing his usual go-to scarf. They played the ominous and spacey anthem "Who's Gonna Love Me Now?" off the group's newly released LP Everything Must Go. The incorporation of guitar delay and sci-fi synths conveyed the mood of an exploratory journey to intergalactic realms. Brothers Past landed their ship on the hearts and minds of Kutsher's.
Since Saturday's theme was the Masquerade' plenty of attendees donned elaborate' vibrant costumes and masks' accessorized with feathers' fur' flashing lights' glowing body paint and an assortment of hats. Kindred spirits' part of a growing tribe' dancing to the beat of their own drum.

Speaking of drums' Pendulum's finest rhythmic magician KJ Sawka sat in with Conspirator for their first of two headlining sets on Saturday. Playing live electro and dub bangers that steered in and out of the chords to "Owner of A Lonely Heart'" the Disco Biscuits side project experimented with tracks appealing to popular dance and trance music with a special twist of drum and bass. Guitarist Chris Michetti of RAQ brought in a solid display of lead guitar mimicking or building off Magner's keyboard parts. The playful interaction between Brownie and Magner of the Disco Biscuits made me smile but not nearly as much as witnessing a mesmerized spectator standing front and center' wide-eyed with his jaw dropped the entire performance.
One of the most anticipated sets of the weekend was Ott. Resembling a mad scientist wearing LED glasses behind his propped up mixing board and laptop' the Twisted Records producer entranced and captivated the swaying audience with his signature brand of hypnotic downtempo dub. His arrangements are carefully crafted sonic journeys' blending exotic middle eastern instruments and vocal snippets over celestial tones' delayed percussive elements and sweeping filtered sequenced leads. Featuring selections from Skylon and Mir' Ott's set was simply transcendental' tranquil and terrific.
There was a rumor going around Saturday that a member from Wu-Tang Clan would be performing an impromptu late night set. When I arrived at the Soiree Lounge to a "sound check" consisting of hip-hop instrumentals and bubbly female emcee' I was bored by the lack of initiative from ODB's son Young Dirty Bastard to start rhyming and watched some other unknown man step on stage' rapping Wu-Tang Lyrics. This atrocity sure turned out to be a "Wu-Disaster."
Day 3

Sunday's schedule allowed us to get a double dose of Dopapod at 3:30 am and pm. Patrons pranced around the Launch Pad in their pajamas to the Boston band's intense stylistic juxtaposition. Eli is a joy to watch' going back and forth between organs and synthesizers' complementing uplifting soulful lead and rhythmic displays to Rob's dark' impressive guitar capabilities. You can't lump this band into a one category because they deliver various facets of rock and electronic music we've heard from top tier acts such as Phish' Tool' Umphrey's McGee and the Disco Biscuits. Dopapod surpasses boundaries and expectations; shifting the tempo from in your face fast to slow and spacey' the mood from dark to light. Overall their diversified' multi-directional improvisational abilities are what make this group reign supreme in the up and coming Northeast jam band scene.
The last act I caught for the weekend was the Manhattan Project at the Deep End Pool Bar. Catching their second of two sets for the festival' the duo consisting of keyboardist Charlie Lindner and drummer Shawn Drogan' performed a fantastic cover of Deadmau5's "Ghosts N Stuff". Keeping the material spooky with themes from "Halloween" and "Knightrider'" some of their songs have a New Deal vibe which includes buoyant dance floor melodies accompanied by fast' breakbeat drumming.
Saying goodbye to Kutsher's wasn't easy. Being part of a scene built on peace' love' unity' and respect is becoming rare in the changing climate of the festival scene. Rock and Roll Resort: Psybient Soiree reiterated the value of experiencing musical enlightenment beyond its sights and sound by providing an all encompassing sensory stimulation. Even my photographer' who was confined to a wheelchair for the weekend' had a great time rolling around the carpeted' handicap friendly resort. In fact' hilarity ensued whenever I watched Chelsea's facial expression of terror during her slow ascensions on the 60's styled lift to the launch pad or dining hall. The staff was super friendly and accommodating' creating an amicable atmosphere the entire weekend.
Special thanks to Shannon Plaquet' Wicked Productions' Alex and Allyson Grey' Franesa Pyle of Noteworthy PR and the volunteers for producing an amazing' intimate and memorable event to celebrate.

Visit Rock N Roll Resort